Short Life Wisdom Quotes
Collection of top 18 famous quotes about Short Life Wisdom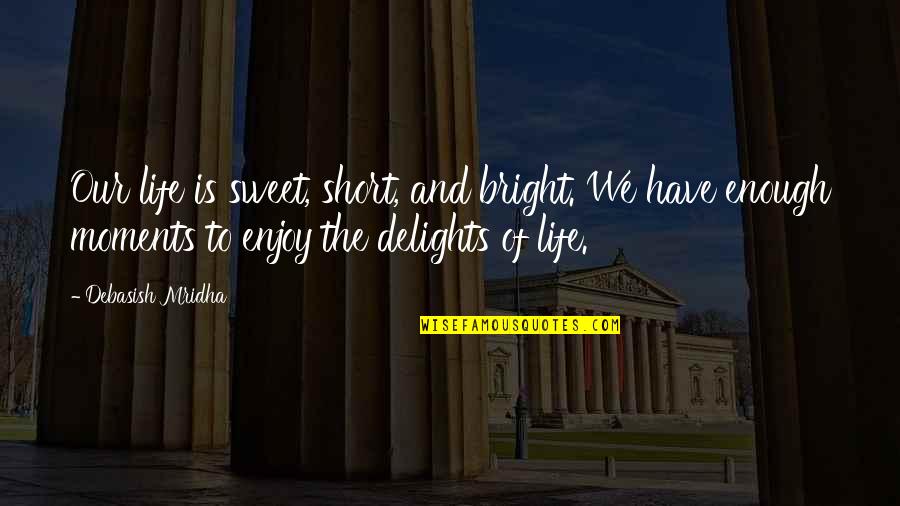 Our life is sweet, short, and bright. We have enough moments to enjoy the delights of life.
—
Debasish Mridha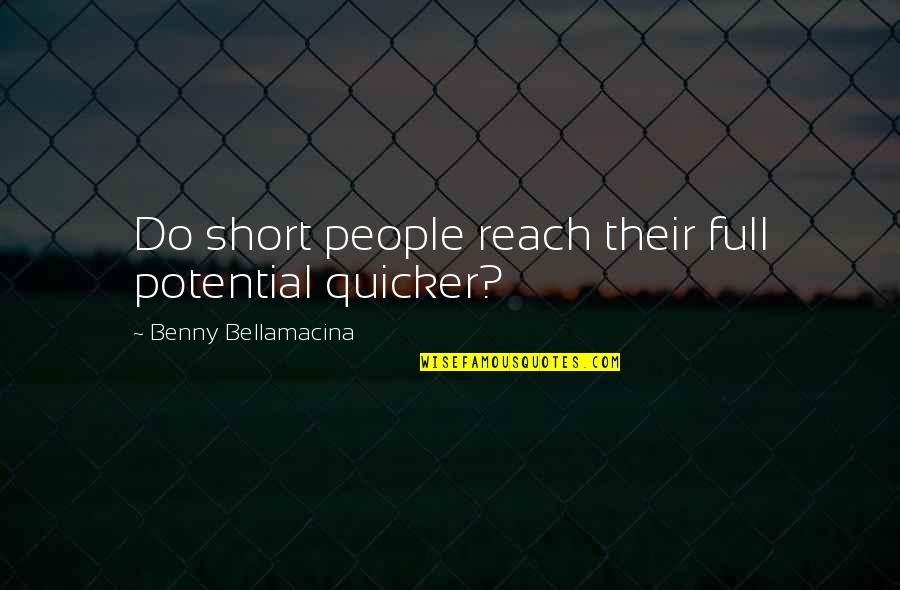 Do short people reach their full potential quicker?
—
Benny Bellamacina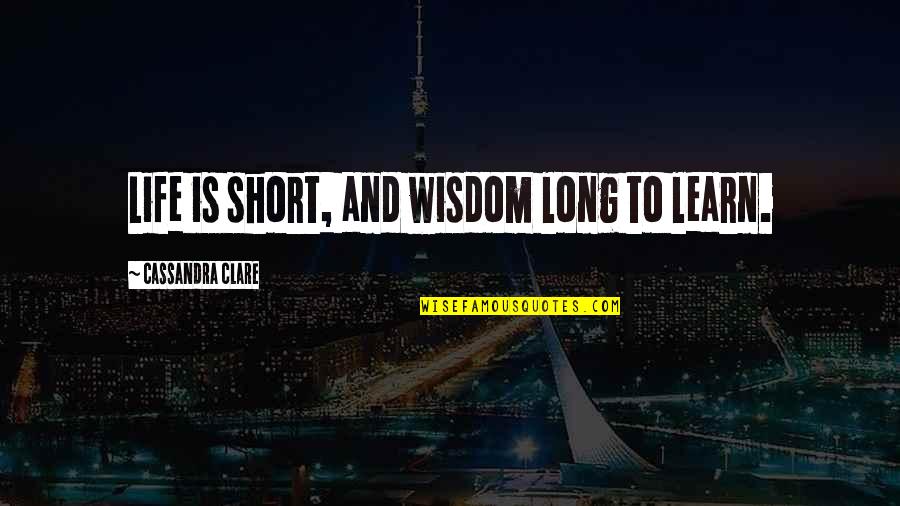 Life is short, and wisdom long to learn.
—
Cassandra Clare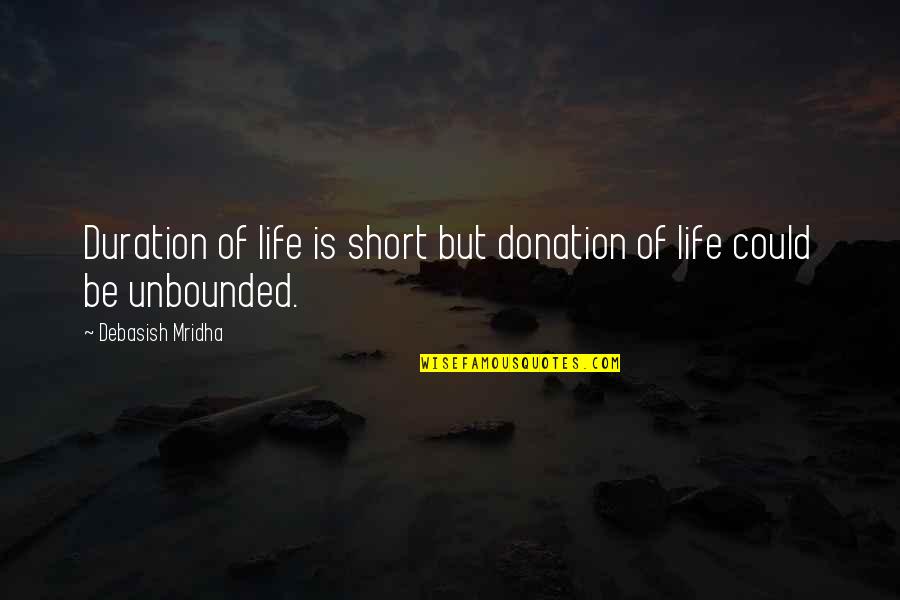 Duration of life is short but donation of life could be unbounded. —
Debasish Mridha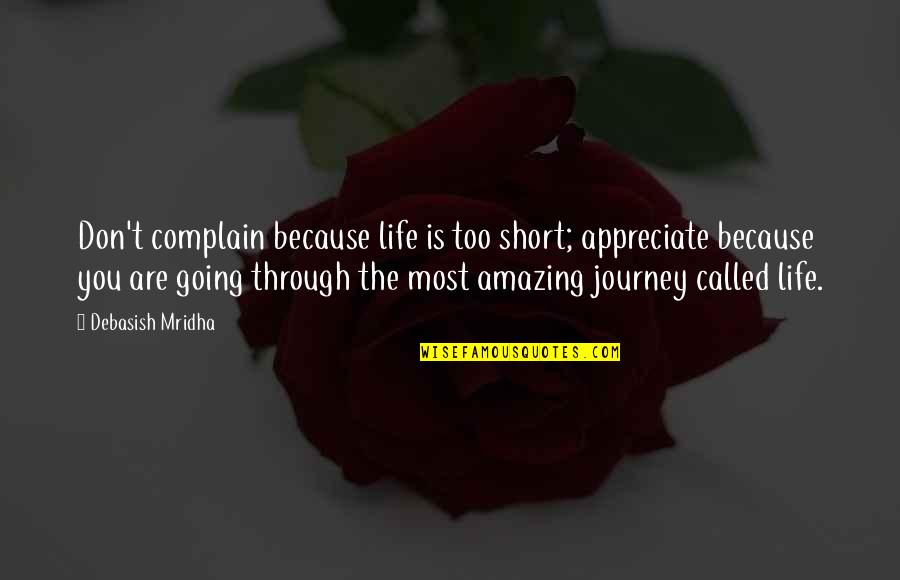 Don't complain because life is too short; appreciate because you are going through the most amazing journey called life. —
Debasish Mridha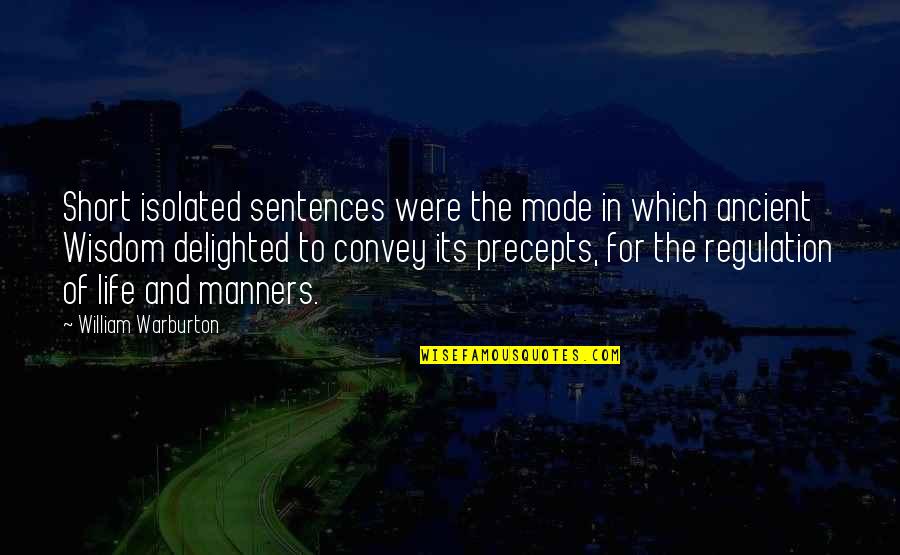 Short isolated sentences were the mode in which ancient Wisdom delighted to convey its precepts, for the regulation of life and manners. —
William Warburton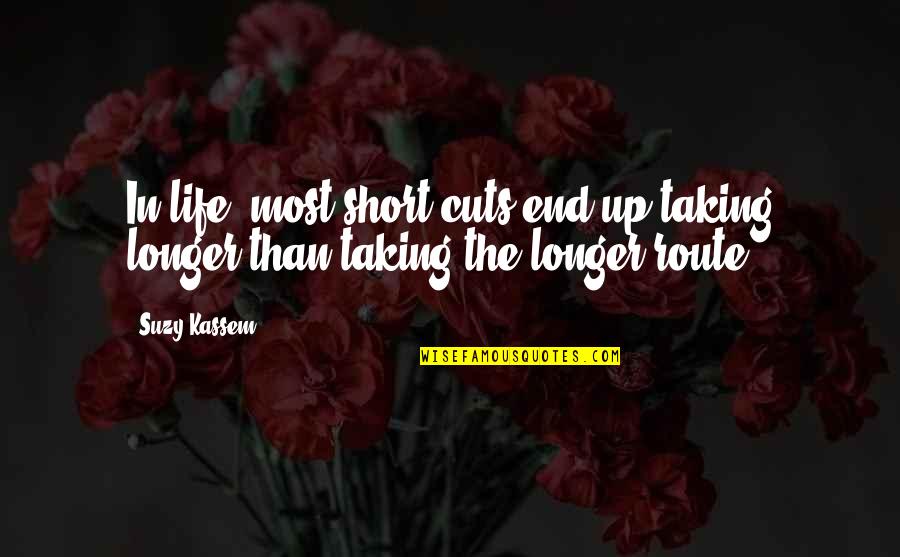 In life, most short cuts end up taking longer than taking the longer route. —
Suzy Kassem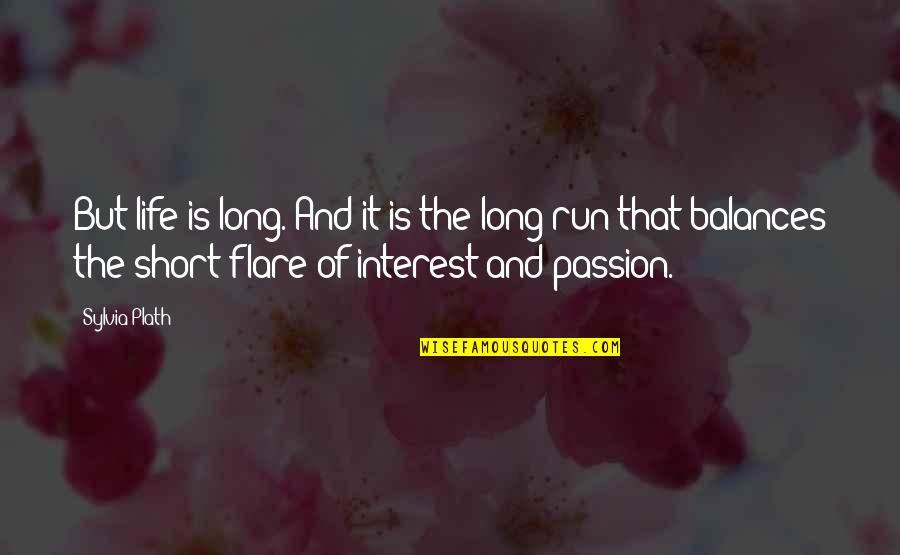 But life is long. And it is the long run that balances the short flare of interest and passion. —
Sylvia Plath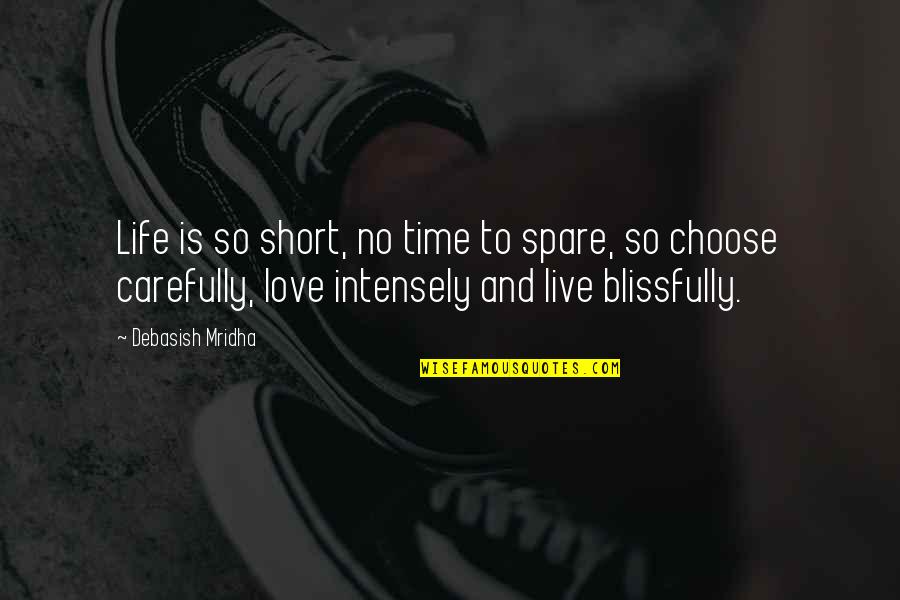 Life is so short, no time to spare, so choose carefully, love intensely and live blissfully. —
Debasish Mridha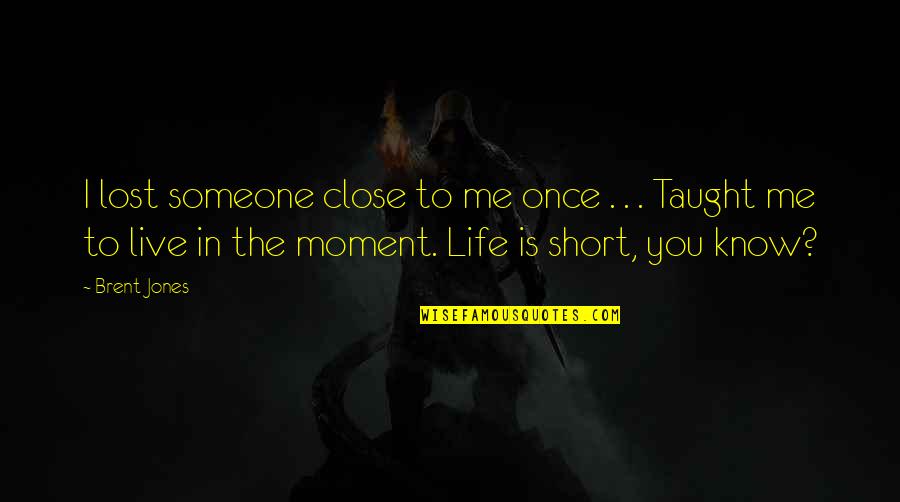 I lost someone close to me once . . . Taught me to live in the moment. Life is short, you know? —
Brent Jones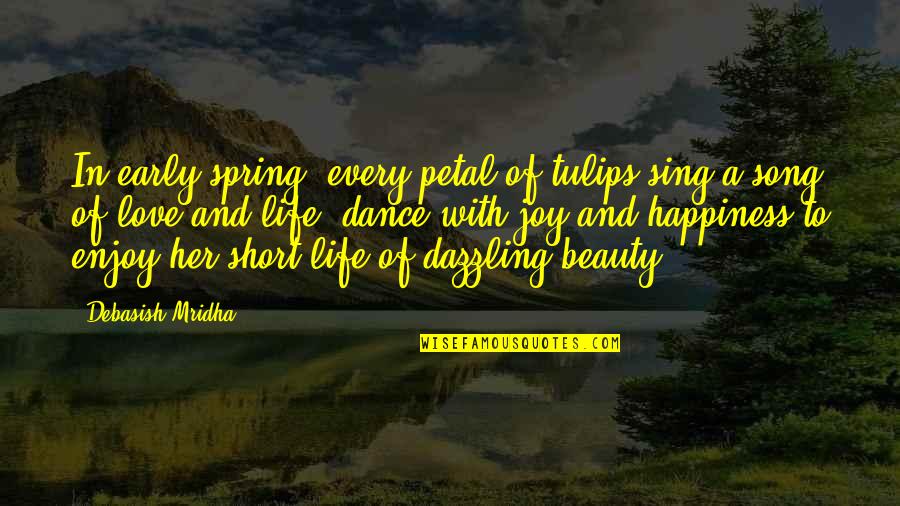 In early spring, every petal of tulips sing a song of love and life, dance with joy and happiness to enjoy her short life of dazzling beauty. —
Debasish Mridha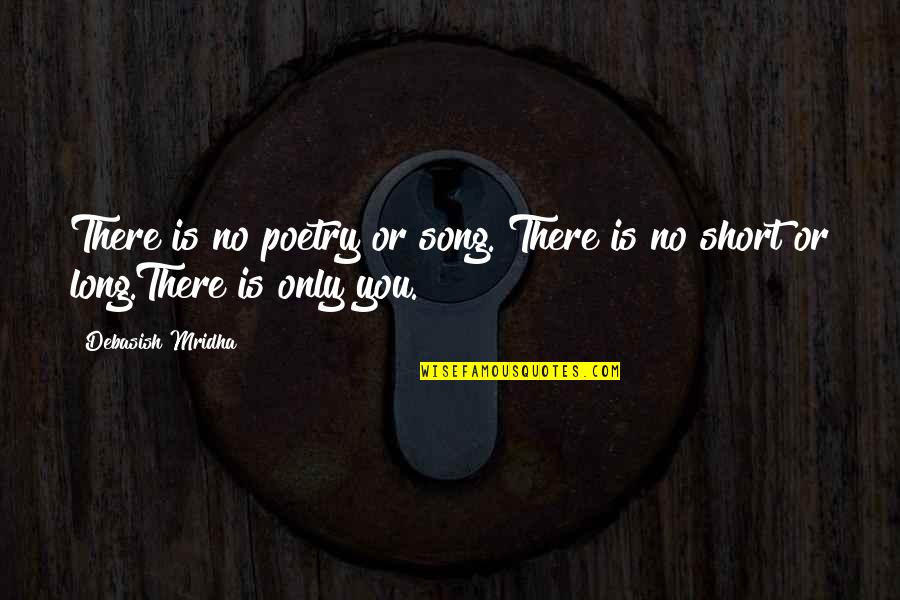 There is no poetry or song.
There is no short or long.
There is only you. —
Debasish Mridha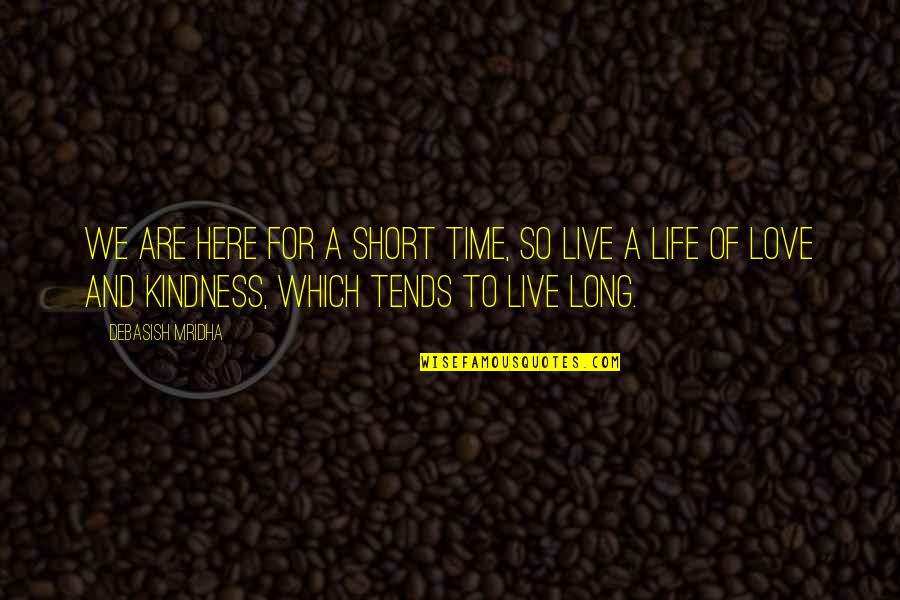 We are here for a short time, so live a life of love and kindness, which tends to live long. —
Debasish Mridha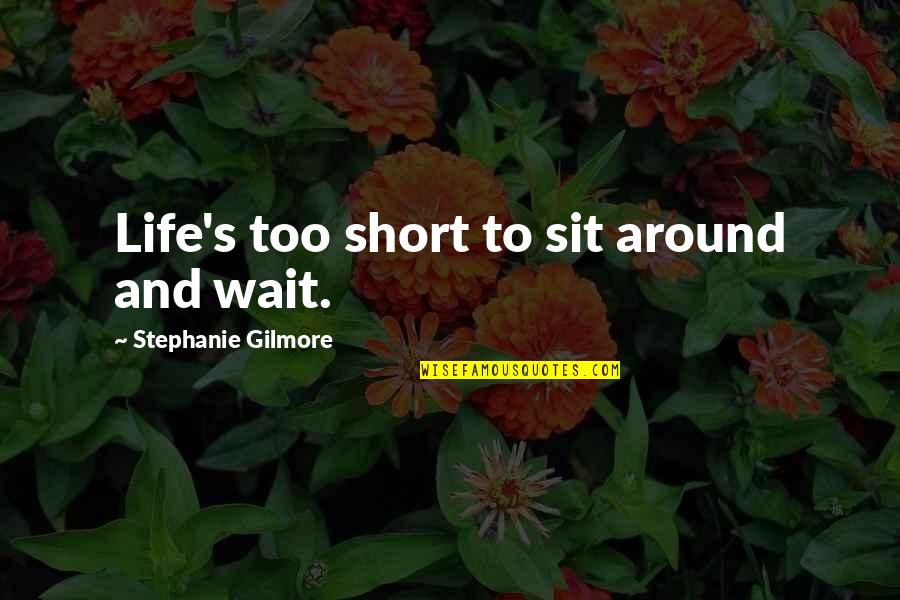 Life's too short to sit around and wait. —
Stephanie Gilmore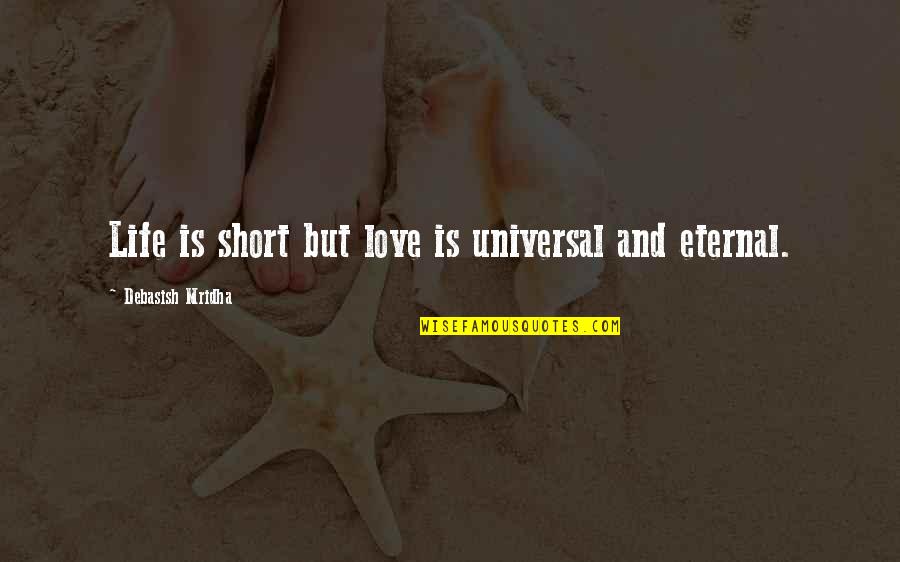 Life is short but love is universal and eternal. —
Debasish Mridha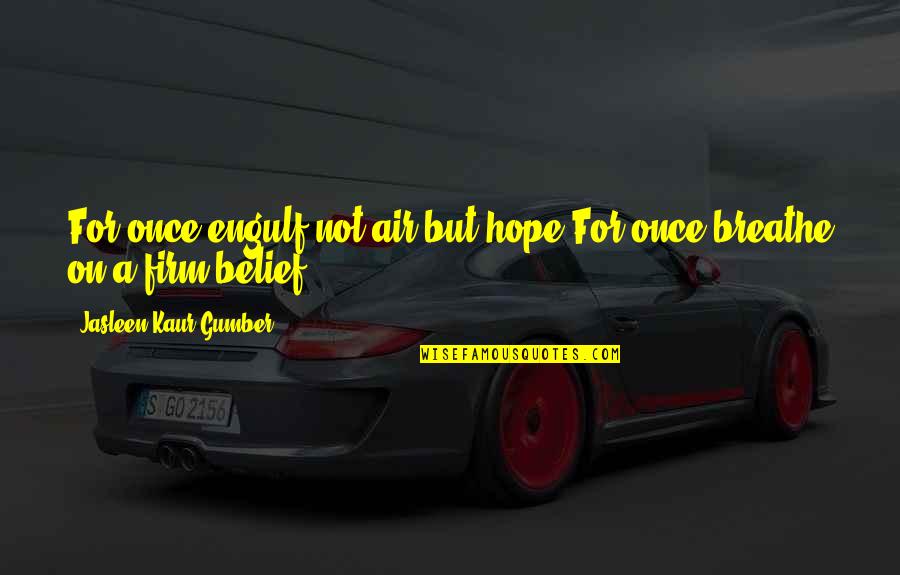 For once,
engulf,
not air,
but hope.
For once,
breathe on,
a firm belief! —
Jasleen Kaur Gumber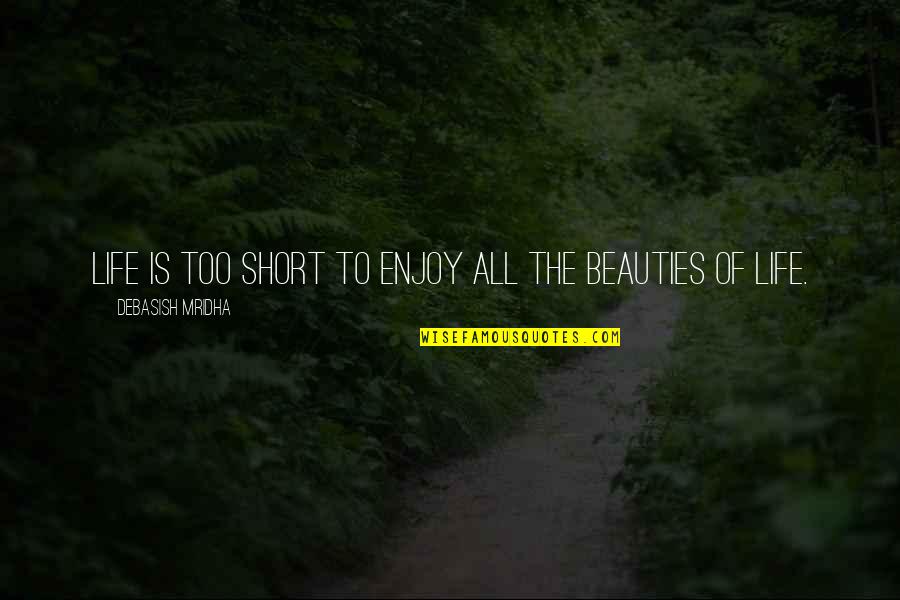 Life is too short to enjoy all the beauties of life. —
Debasish Mridha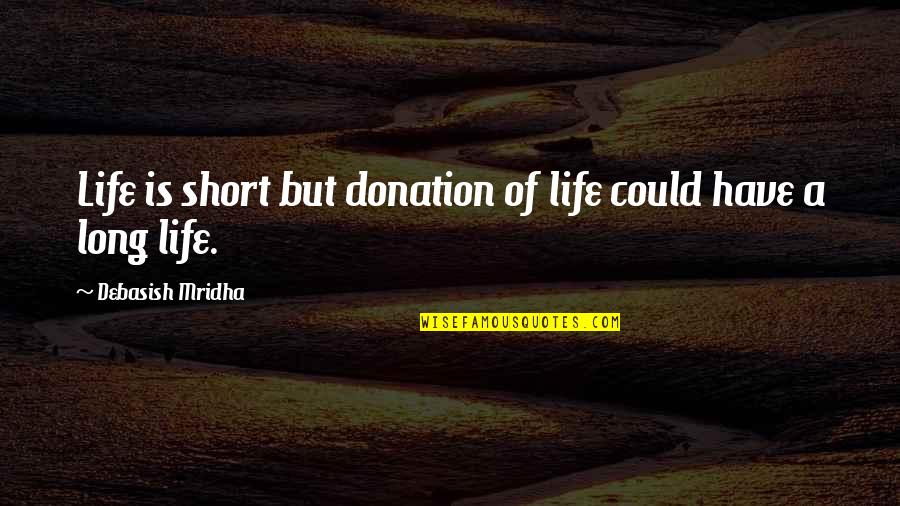 Life is short but donation of life could have a long life. —
Debasish Mridha