Short And Tall Quotes
Collection of top 37 famous quotes about Short And Tall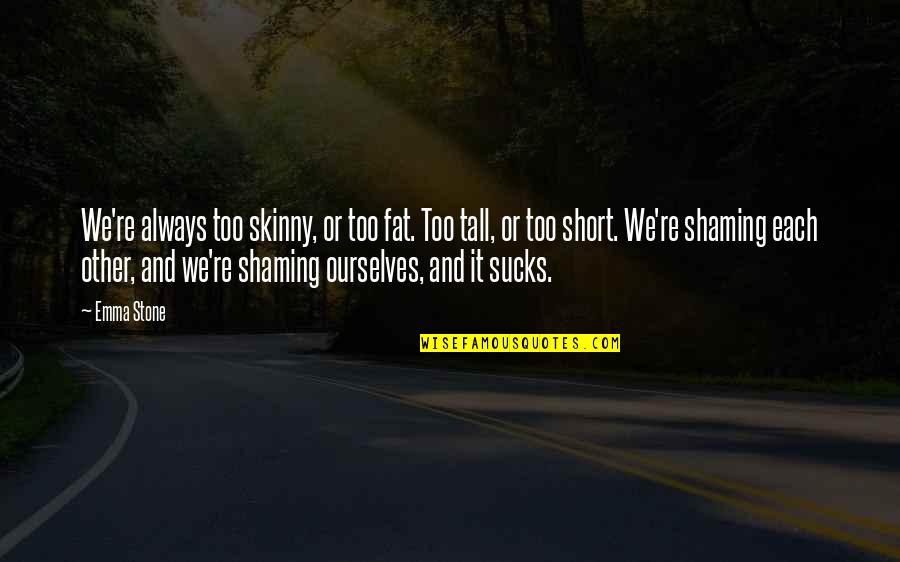 We're always too skinny, or too fat. Too tall, or too short. We're shaming each other, and we're shaming ourselves, and it sucks.
—
Emma Stone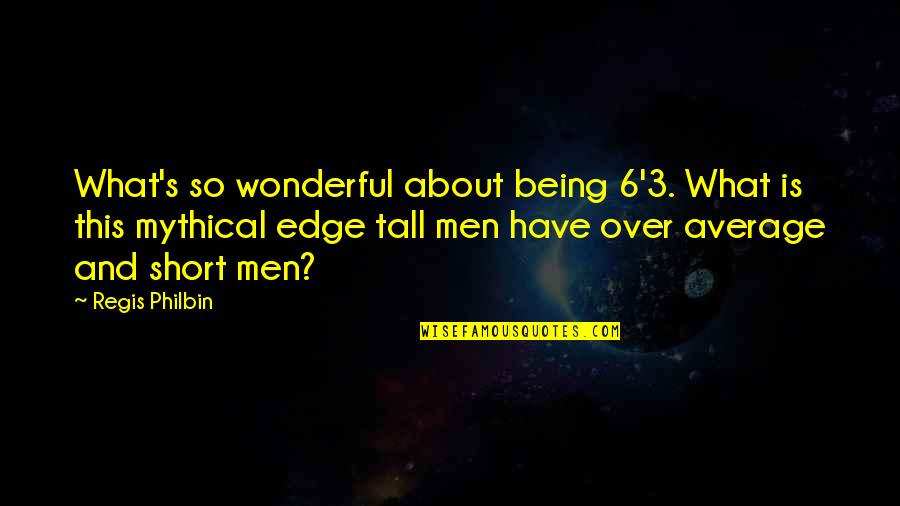 What's so wonderful about being 6'3. What is this mythical edge tall men have over average and short men?
—
Regis Philbin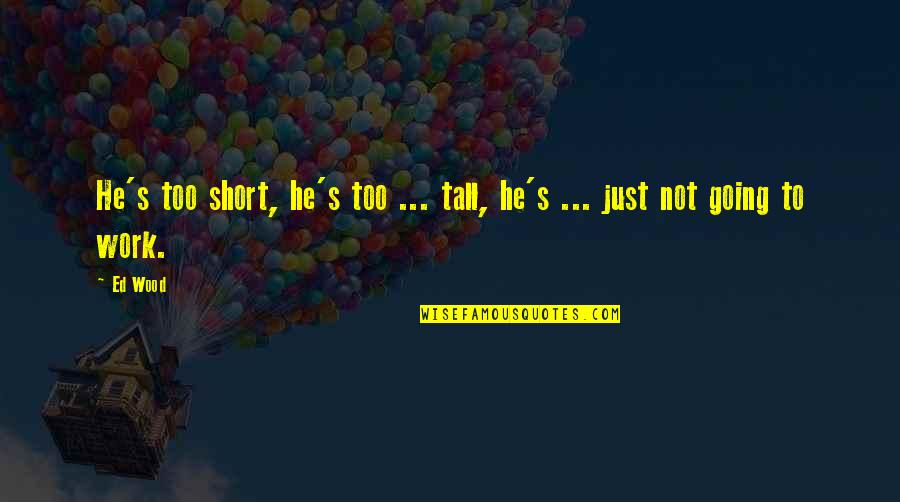 He's too short, he's too ... tall, he's ... just not going to work.
—
Ed Wood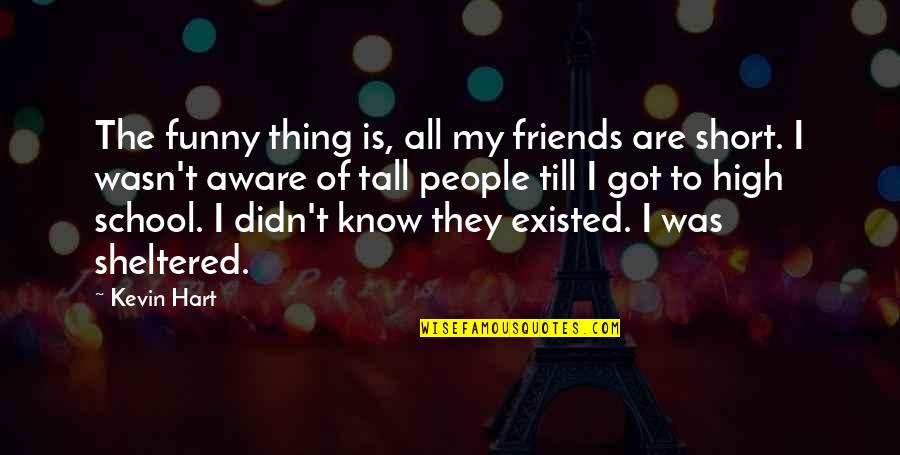 The funny thing is, all my friends are short. I wasn't aware of tall people till I got to high school. I didn't know they existed. I was sheltered.
—
Kevin Hart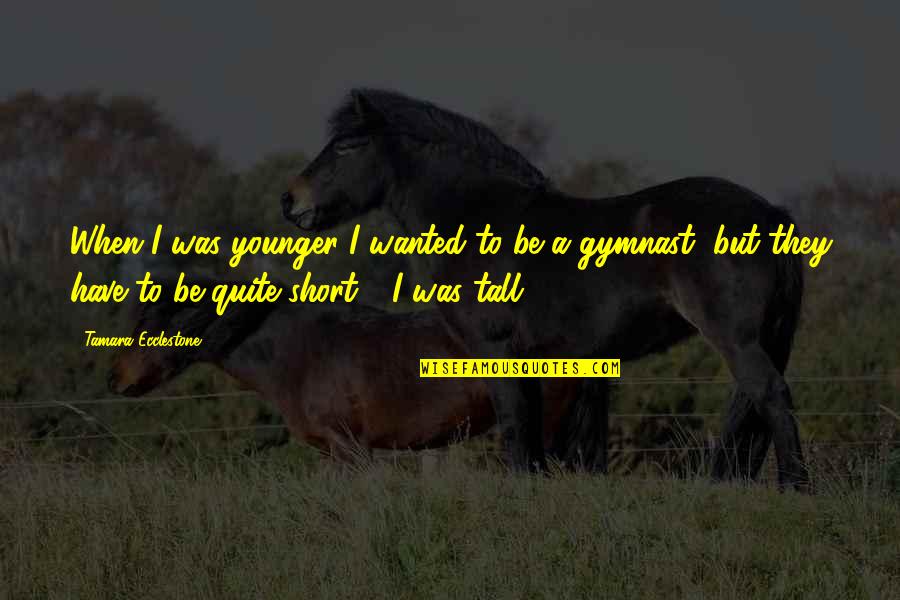 When I was younger I wanted to be a gymnast, but they have to be quite short - I was tall.
—
Tamara Ecclestone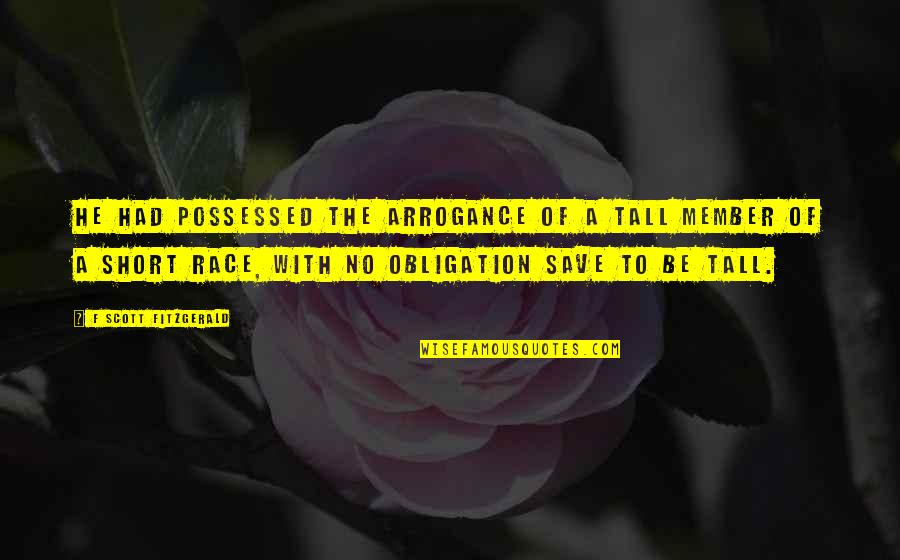 He had possessed the arrogance of a tall member of a short race, with no obligation save to be tall.
—
F Scott Fitzgerald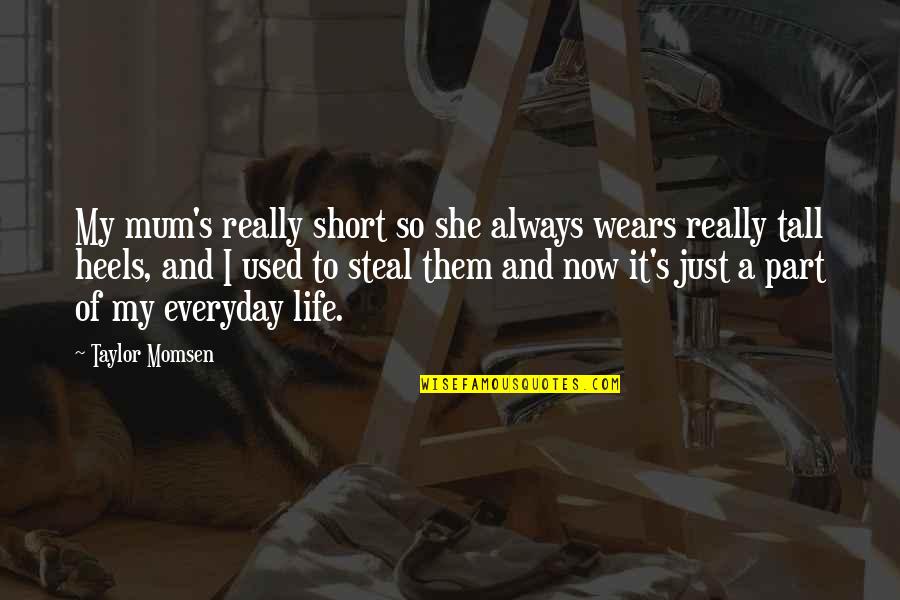 My mum's really short so she always wears really tall heels, and I used to steal them and now it's just a part of my everyday life.
—
Taylor Momsen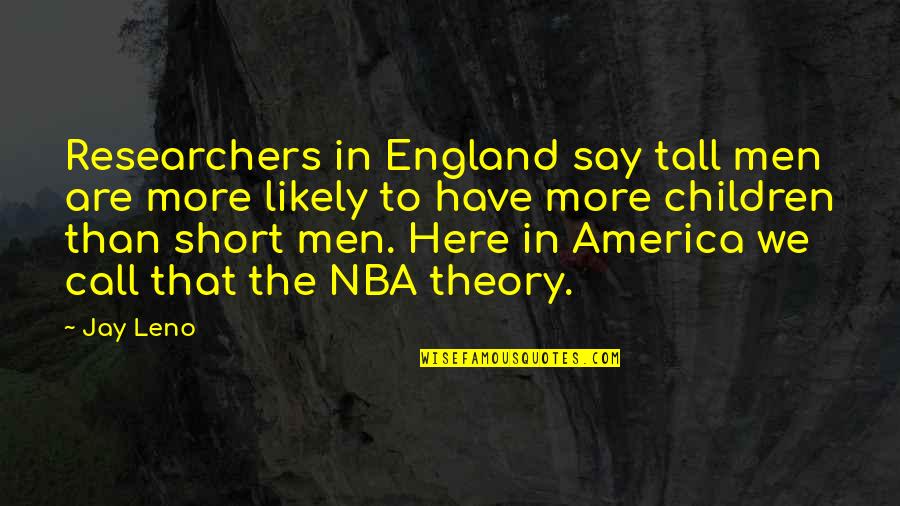 Researchers in England say tall men are more likely to have more children than short men. Here in America we call that the NBA theory.
—
Jay Leno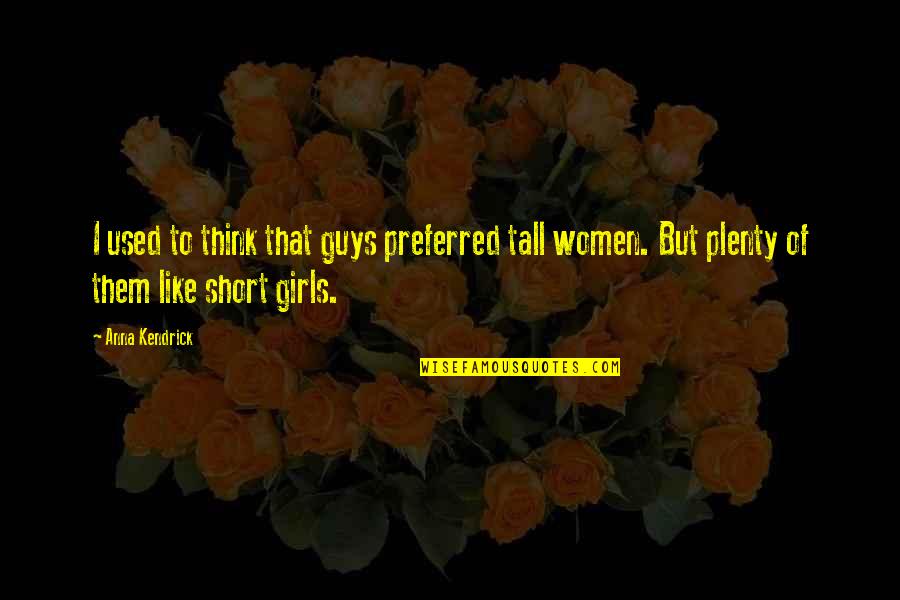 I used to think that guys preferred tall women. But plenty of them like short girls.
—
Anna Kendrick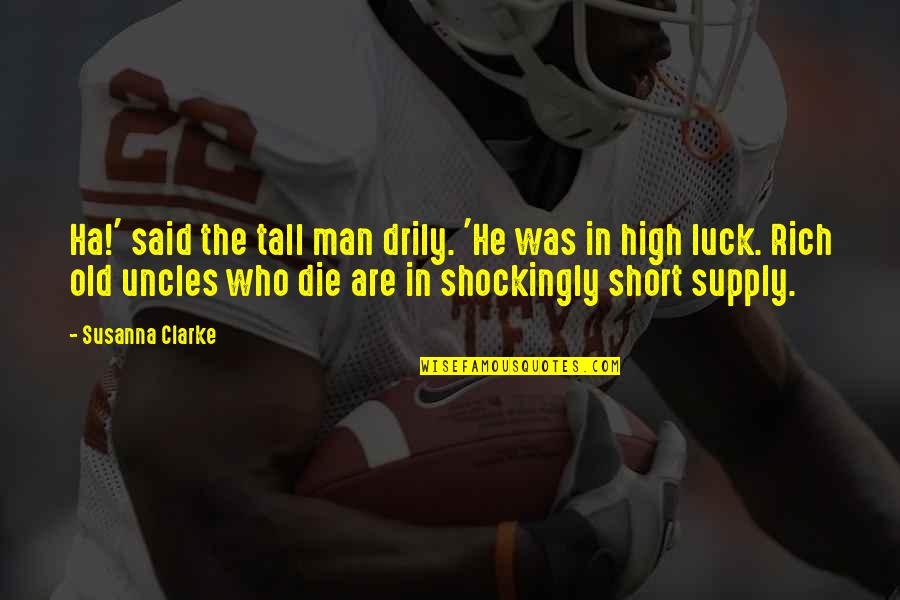 Ha!' said the tall man drily. 'He was in high luck. Rich old uncles who die are in shockingly short supply.
—
Susanna Clarke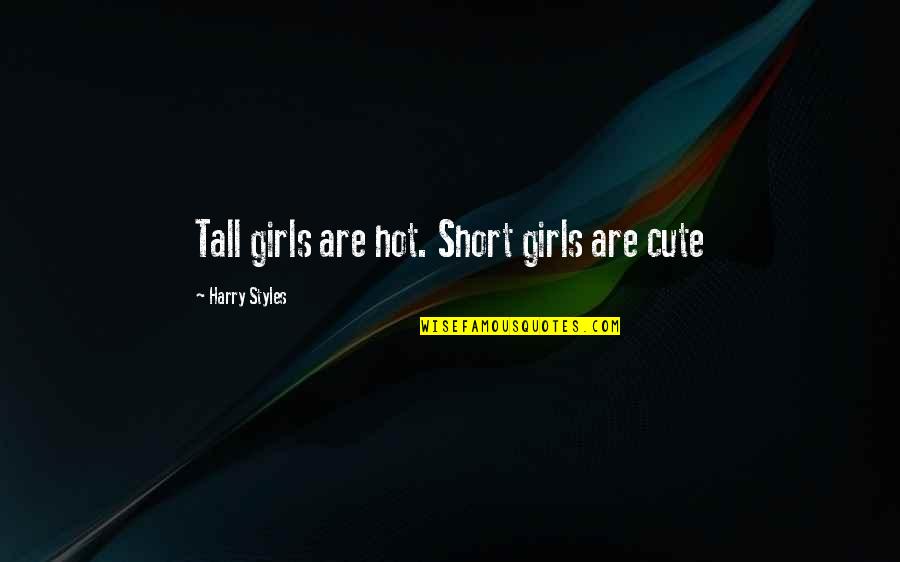 Tall girls are hot. Short girls are cute —
Harry Styles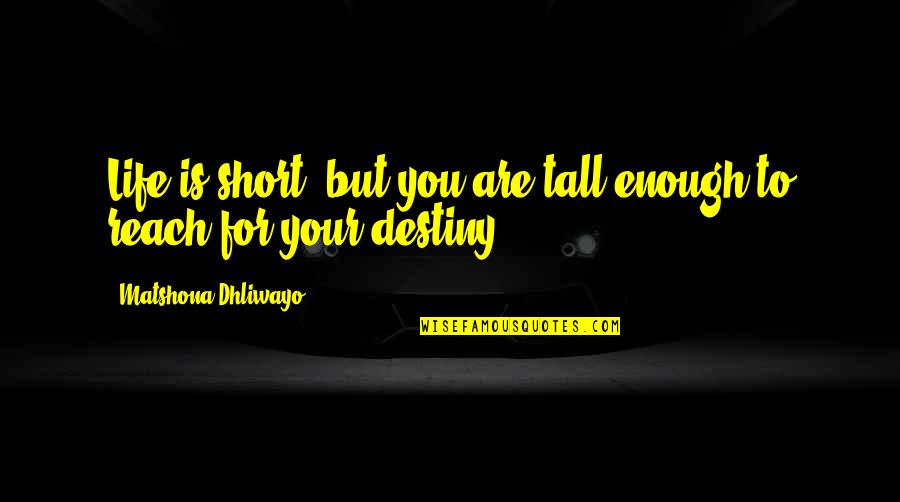 Life is short; but you are tall enough to reach for your destiny. —
Matshona Dhliwayo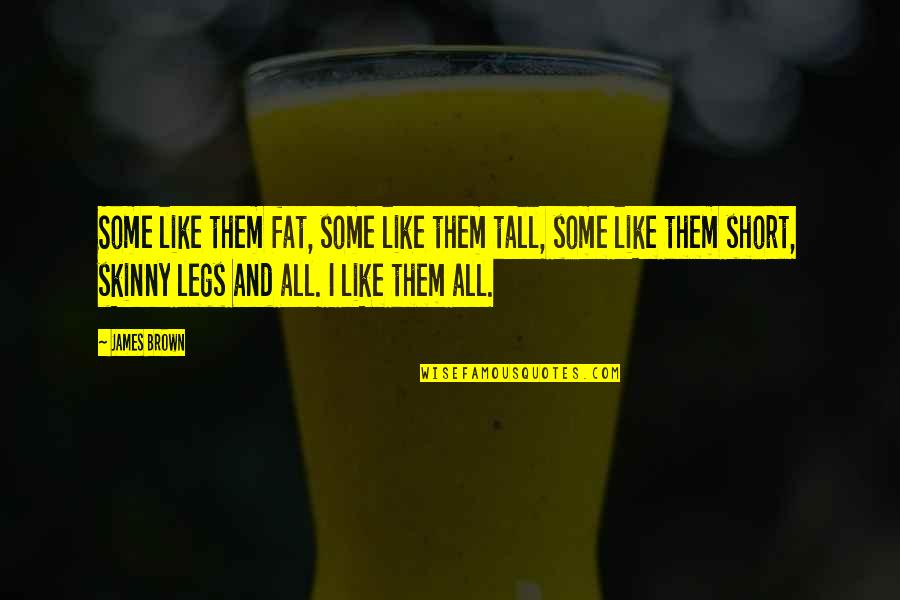 Some like them fat, some like them tall, some like them short, skinny legs and all. I like them all. —
James Brown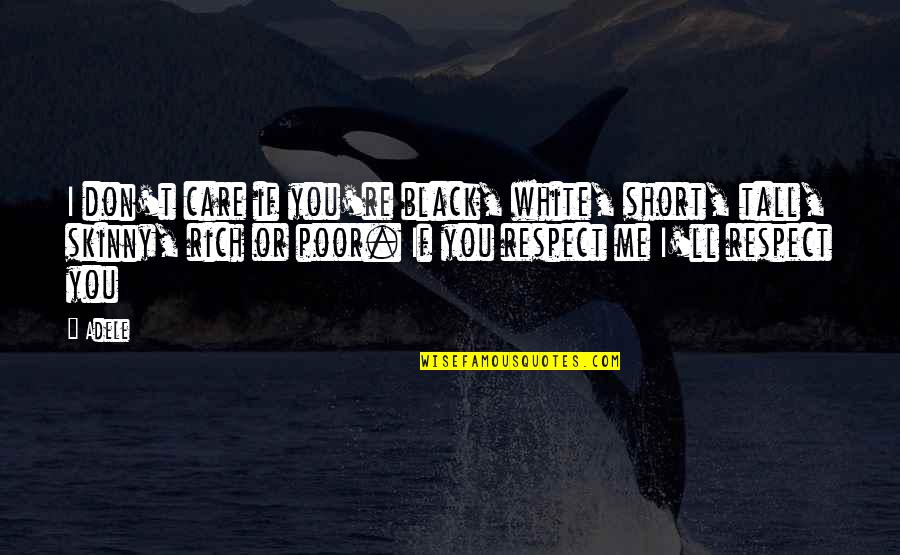 I don't care if you're black, white, short, tall, skinny, rich or poor. If you respect me I'll respect you —
Adele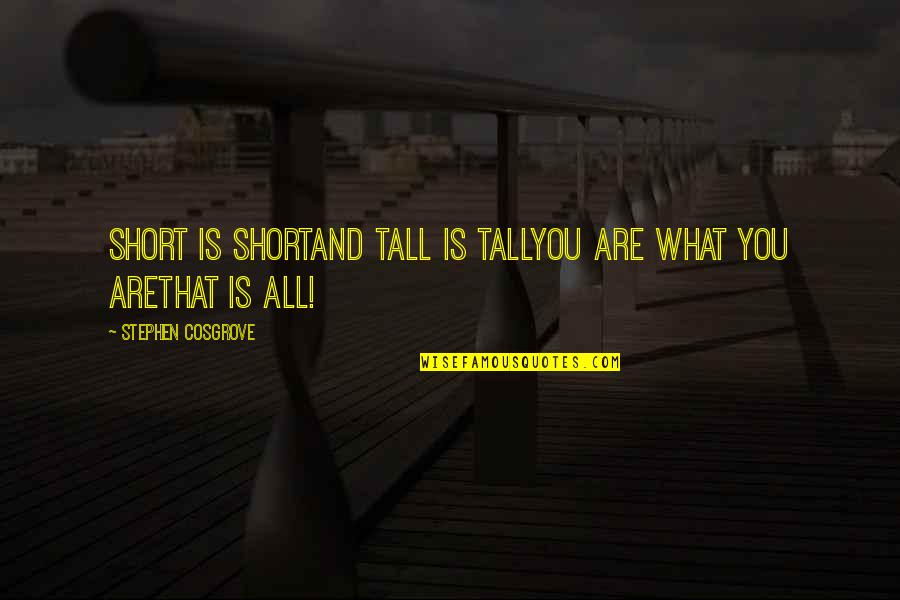 Short is short
and Tall is Tall
You are what you are
That is All! —
Stephen Cosgrove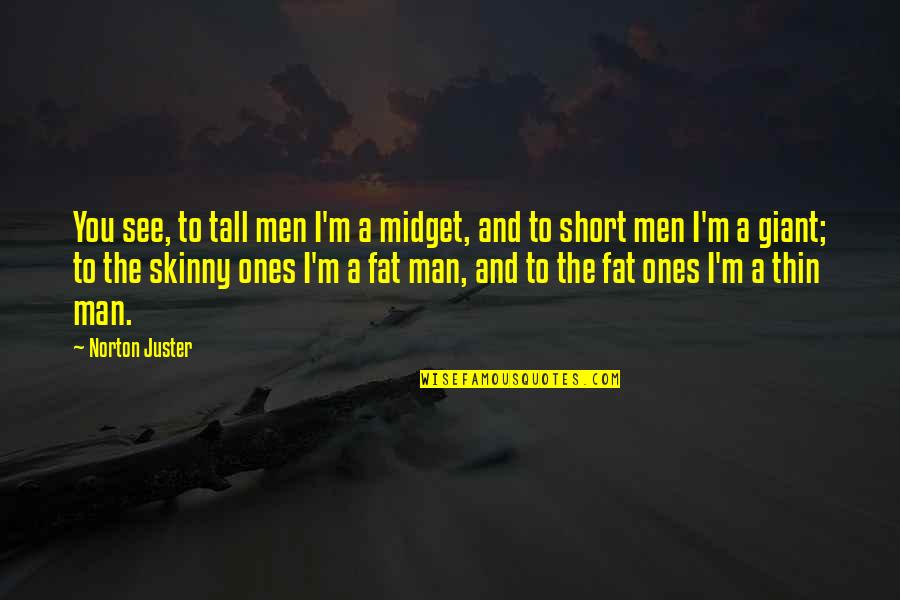 You see, to tall men I'm a midget, and to short men I'm a giant; to the skinny ones I'm a fat man, and to the fat ones I'm a thin man. —
Norton Juster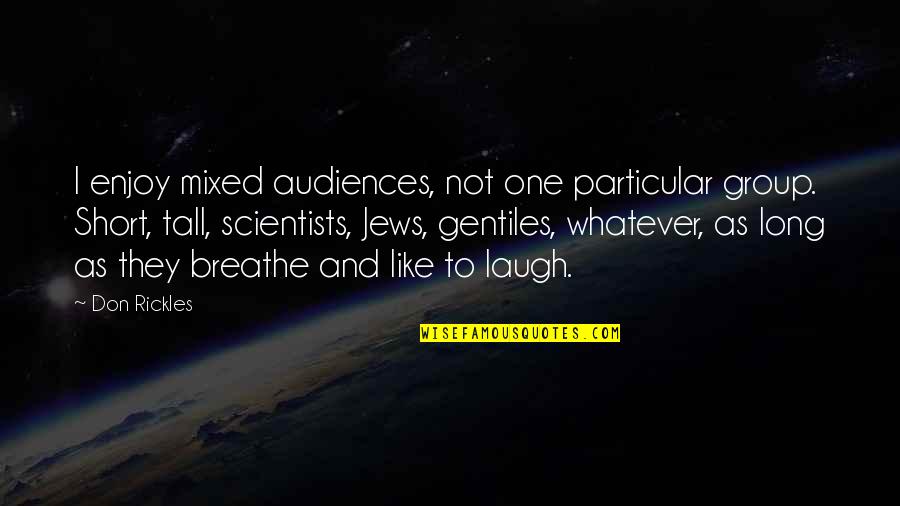 I enjoy mixed audiences, not one particular group. Short, tall, scientists, Jews, gentiles, whatever, as long as they breathe and like to laugh. —
Don Rickles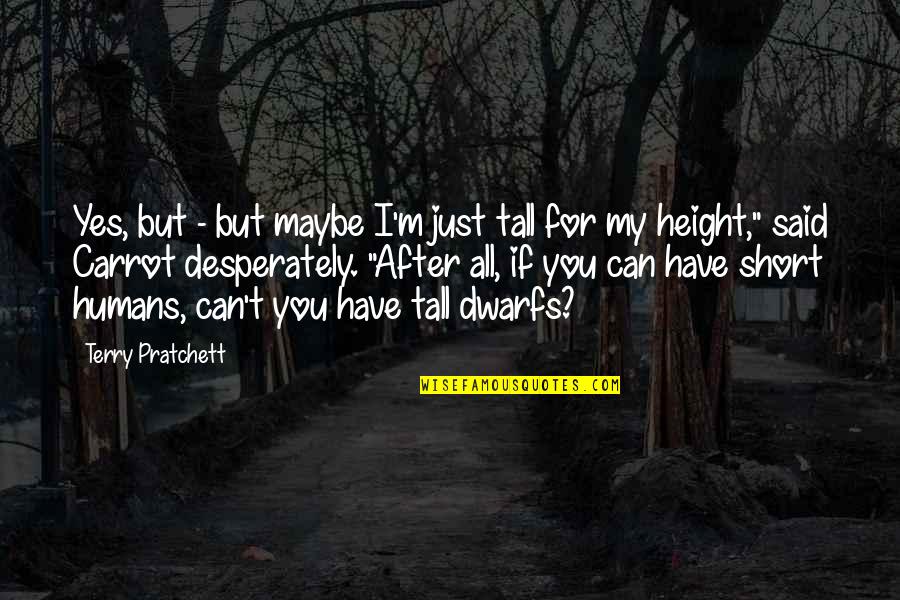 Yes, but - but maybe I'm just tall for my height," said Carrot desperately. "After all, if you can have short humans, can't you have tall dwarfs? —
Terry Pratchett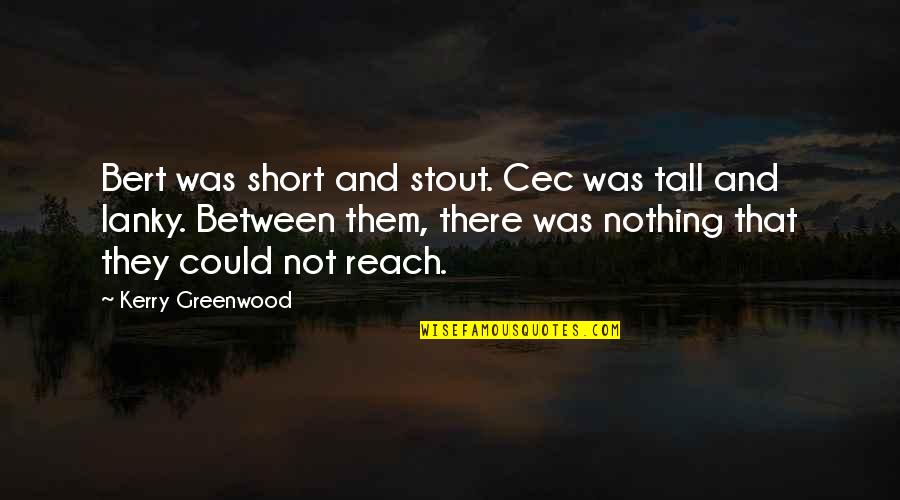 Bert was short and stout. Cec was tall and lanky. Between them, there was nothing that they could not reach. —
Kerry Greenwood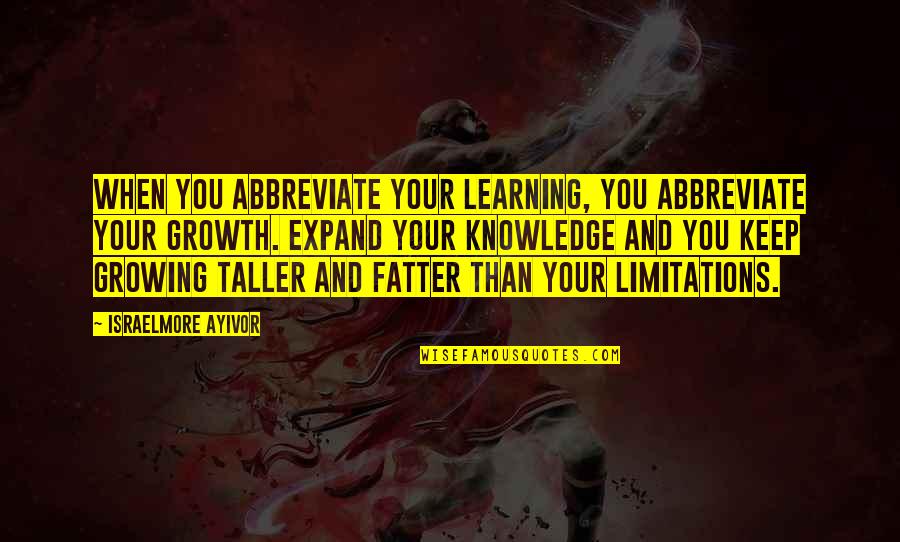 When you abbreviate your learning, you abbreviate your growth. Expand your knowledge and you keep growing taller and fatter than your limitations. —
Israelmore Ayivor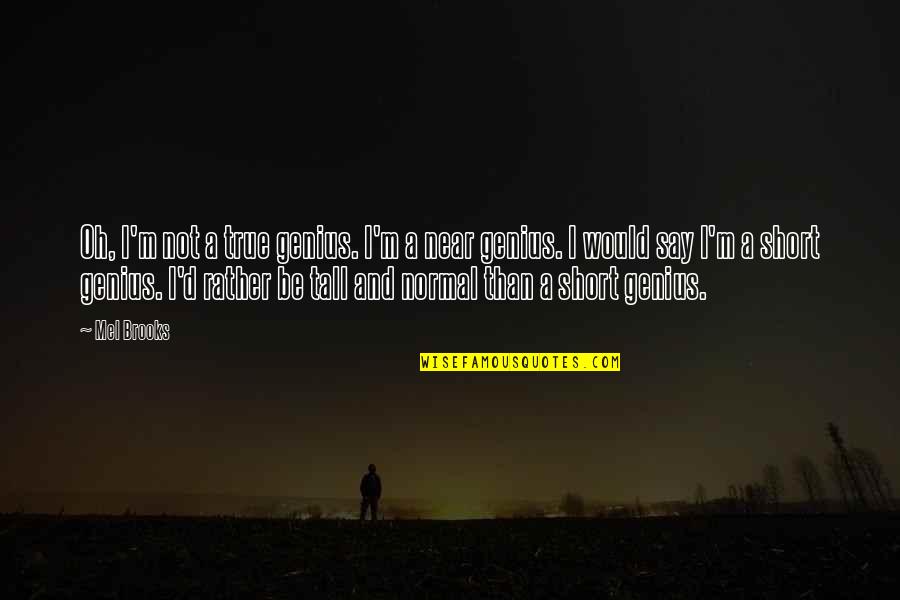 Oh, I'm not a true genius. I'm a near genius. I would say I'm a short genius. I'd rather be tall and normal than a short genius. —
Mel Brooks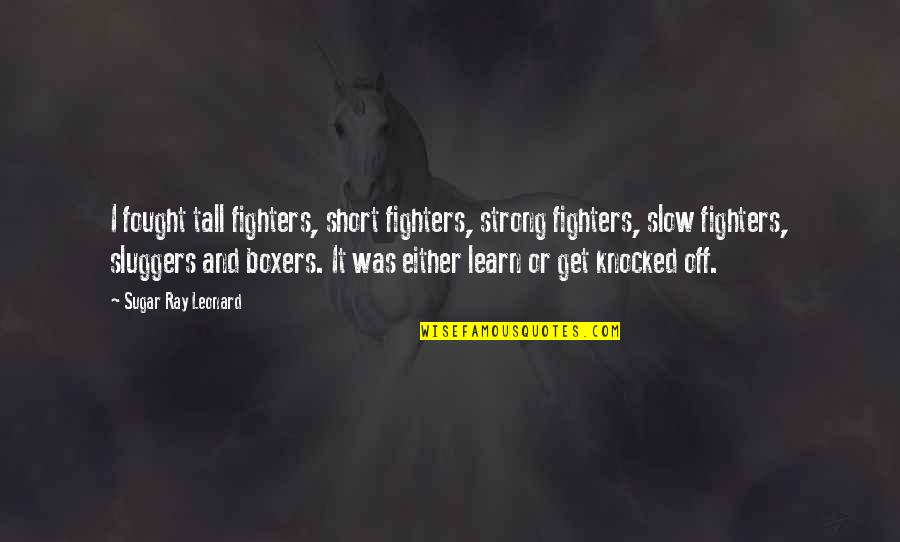 I fought tall fighters, short fighters, strong fighters, slow fighters, sluggers and boxers. It was either learn or get knocked off. —
Sugar Ray Leonard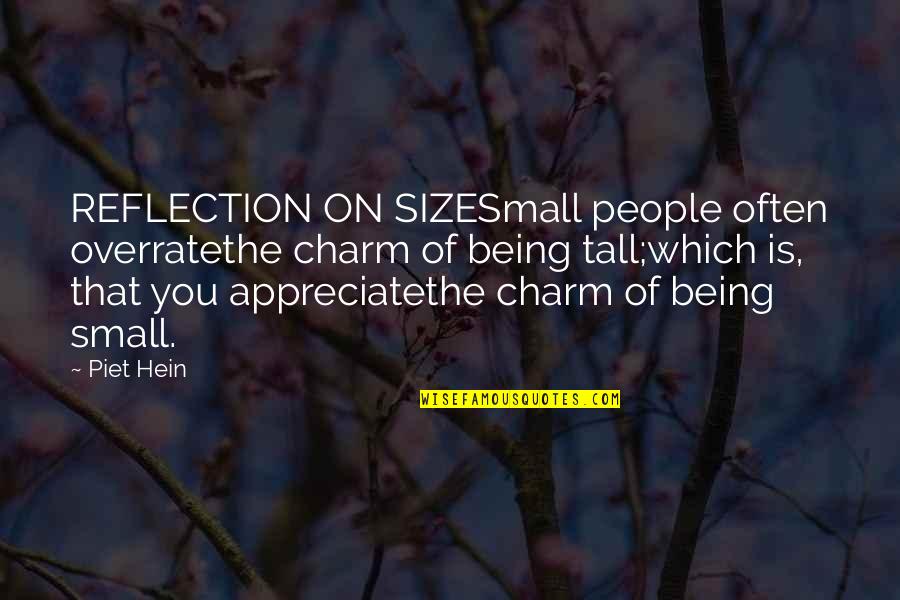 REFLECTION ON SIZE
Small people often overrate
the charm of being tall;
which is, that you appreciate
the charm of being small. —
Piet Hein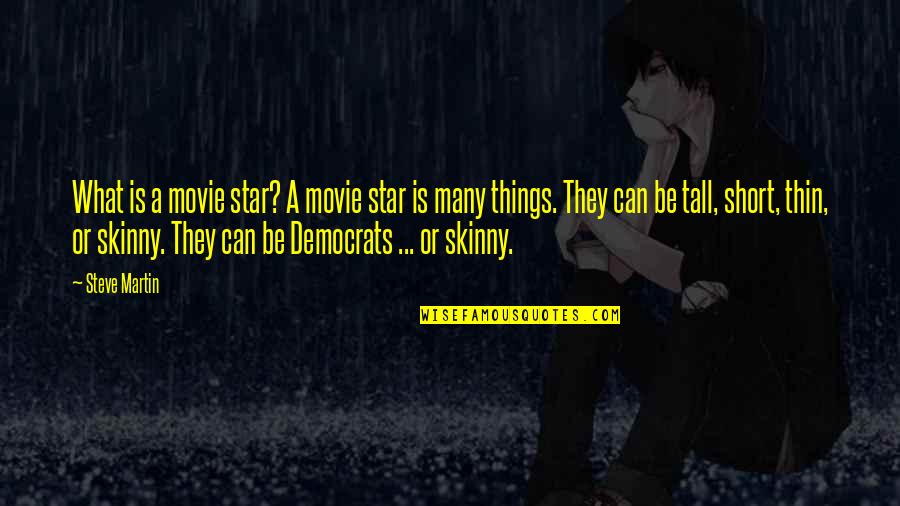 What is a movie star? A movie star is many things. They can be tall, short, thin, or skinny. They can be Democrats ... or skinny. —
Steve Martin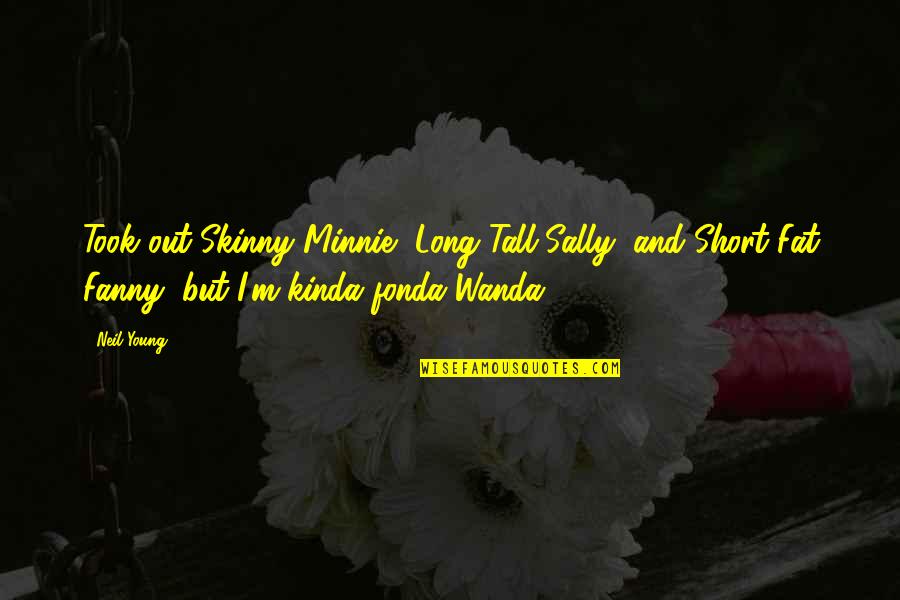 Took out Skinny Minnie, Long Tall Sally, and Short Fat Fanny, but I'm kinda fonda Wanda. —
Neil Young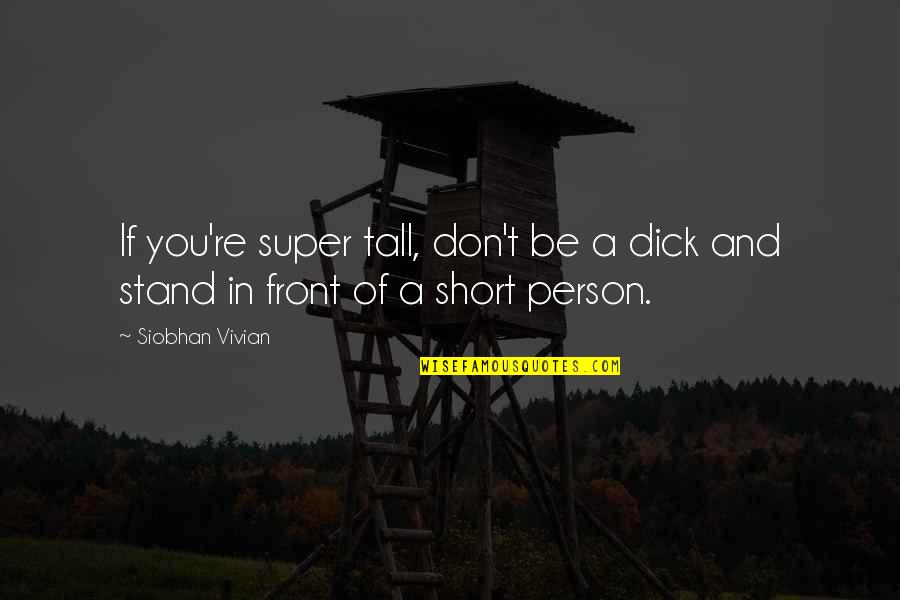 If you're super tall, don't be a dick and stand in front of a short person. —
Siobhan Vivian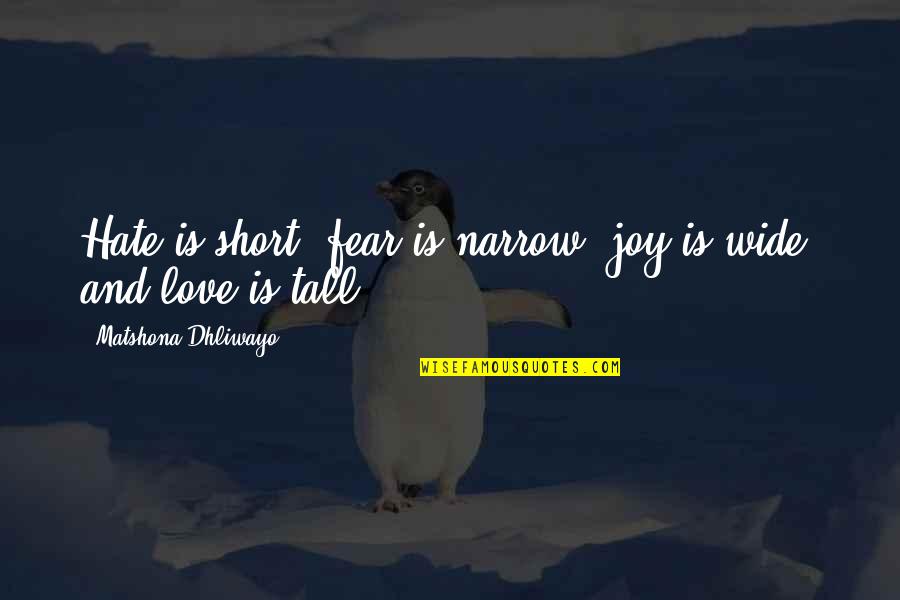 Hate is short, fear is narrow, joy is wide, and love is tall. —
Matshona Dhliwayo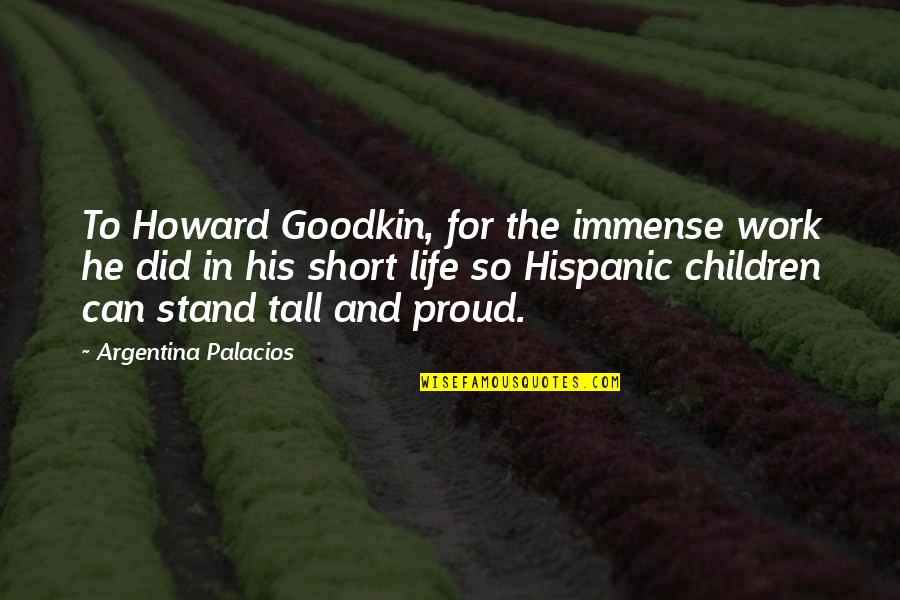 To Howard Goodkin, for the immense work he did in his short life so Hispanic children can stand tall and proud. —
Argentina Palacios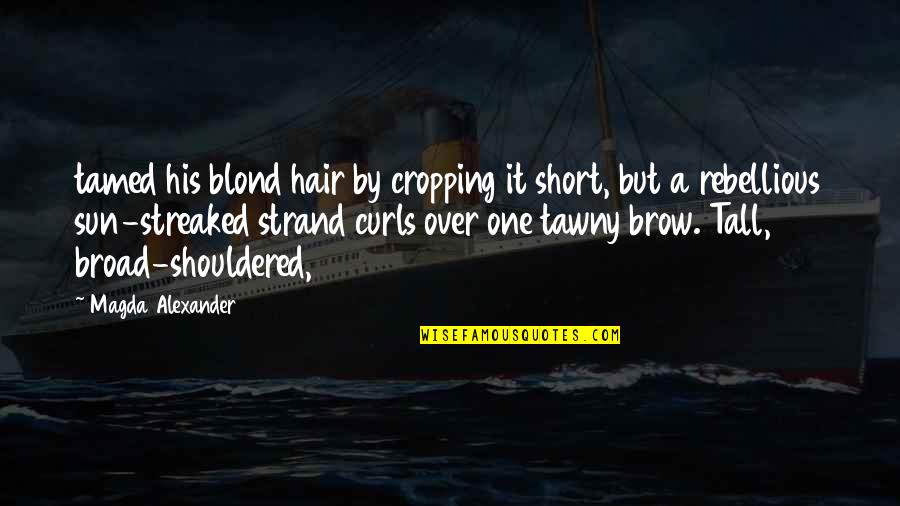 tamed his blond hair by cropping it short, but a rebellious sun-streaked strand curls over one tawny brow. Tall, broad-shouldered, —
Magda Alexander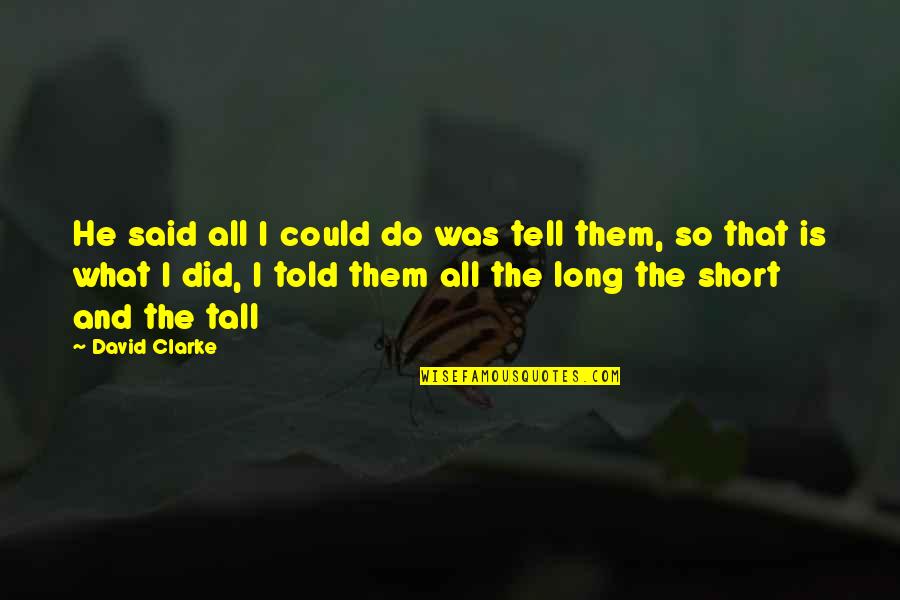 He said all I could do was tell them, so that is what I did, I told them all the long the short and the tall —
David Clarke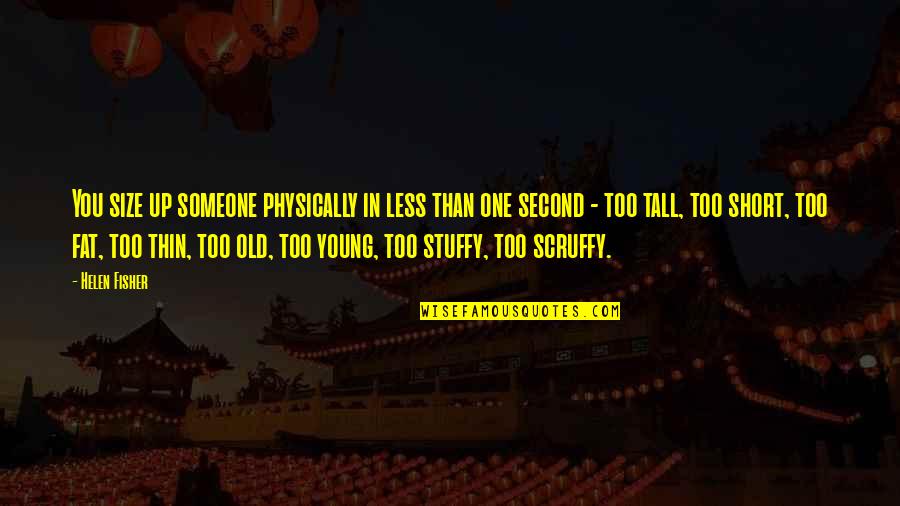 You size up someone physically in less than one second - too tall, too short, too fat, too thin, too old, too young, too stuffy, too scruffy. —
Helen Fisher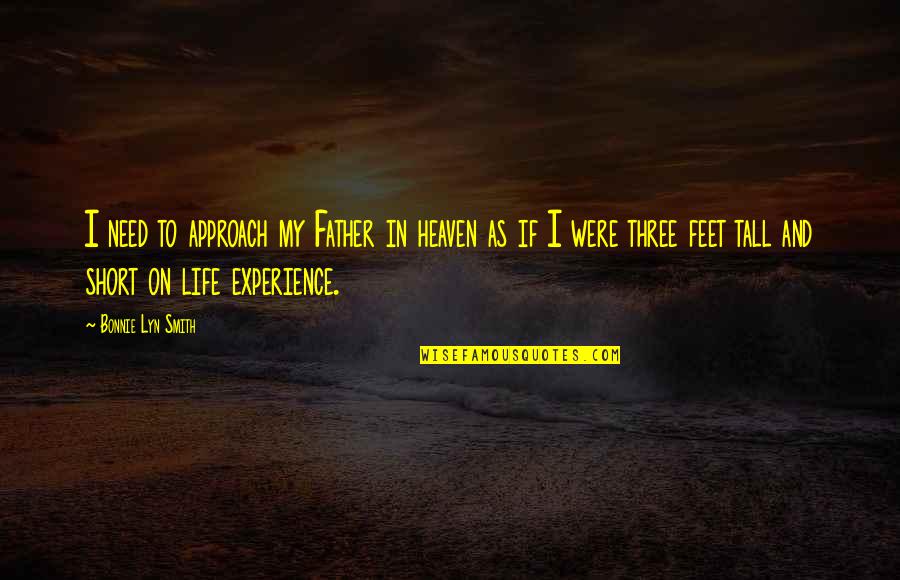 I need to approach my Father in heaven as if I were three feet tall and short on life experience. —
Bonnie Lyn Smith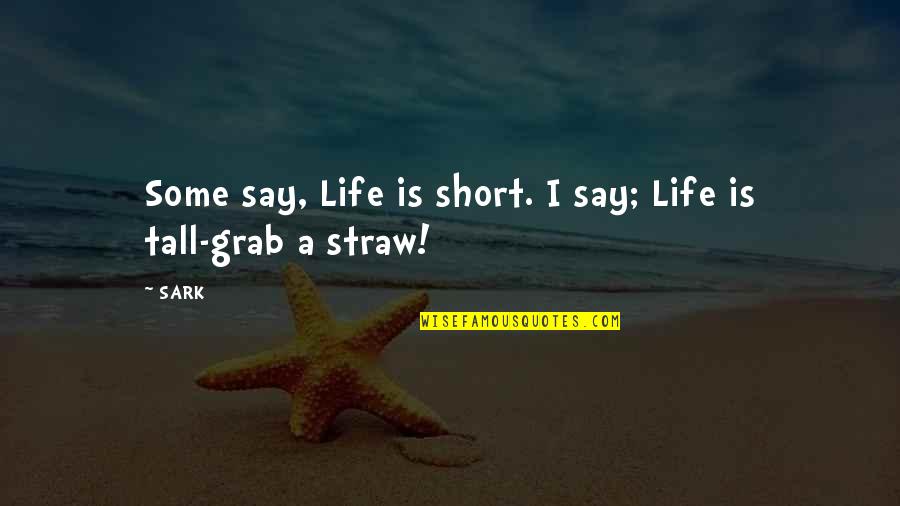 Some say, Life is short. I say; Life is tall-grab a straw! —
SARK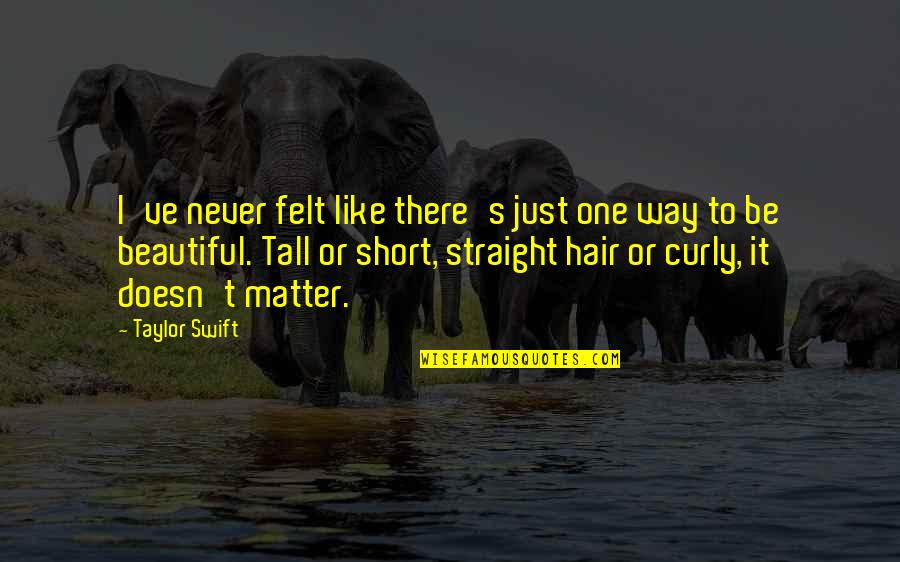 I've never felt like there's just one way to be beautiful. Tall or short, straight hair or curly, it doesn't matter. —
Taylor Swift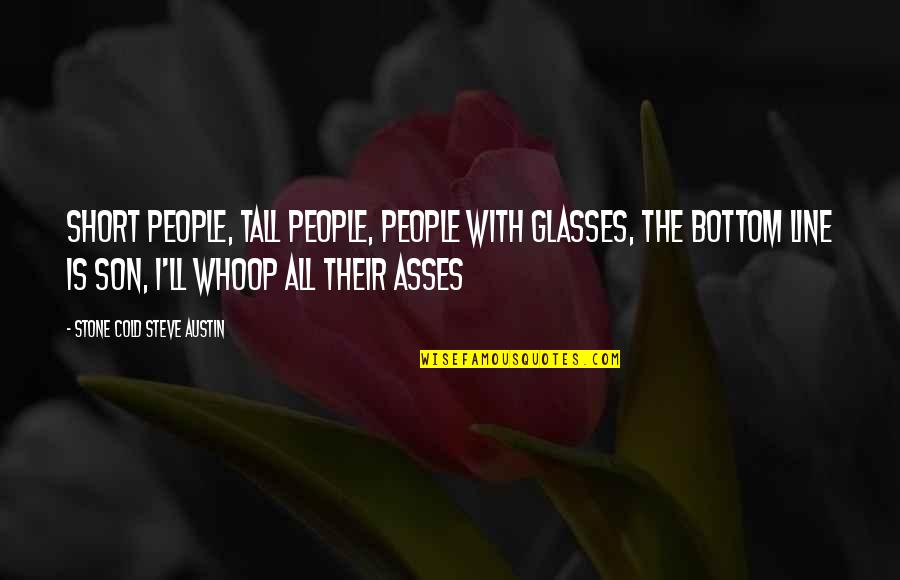 Short people, tall people, people with glasses, the bottom line is son, I'll whoop all their asses —
Stone Cold Steve Austin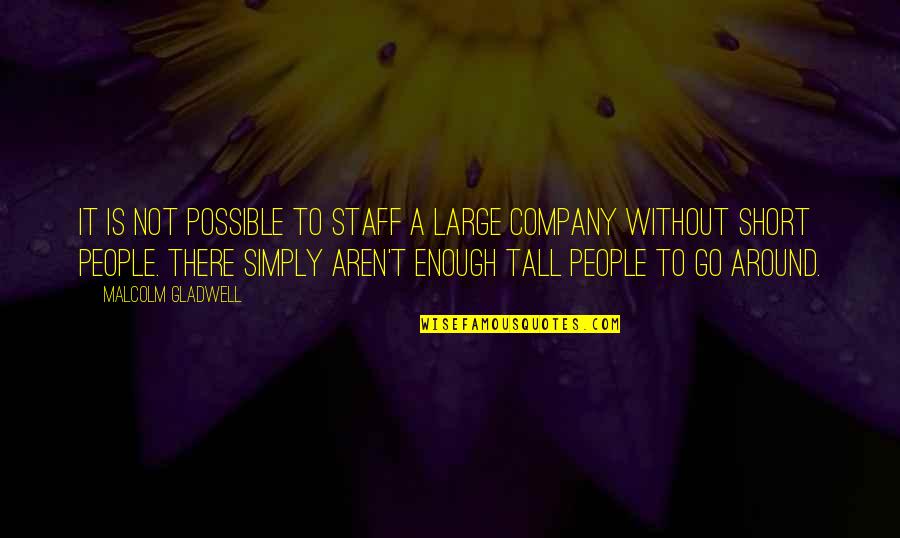 It is not possible to staff a large company without short people. There simply aren't enough tall people to go around. —
Malcolm Gladwell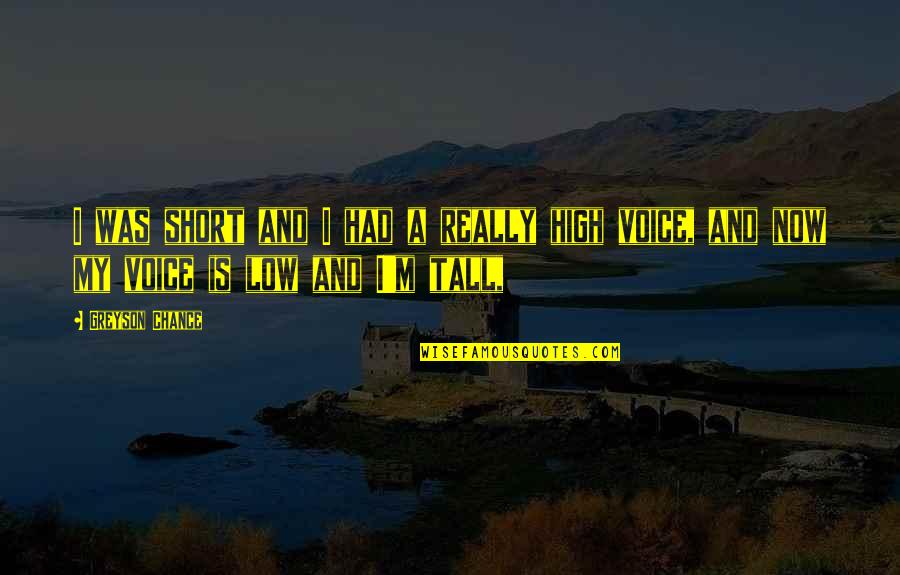 I was short and I had a really high voice, and now my voice is low and I'm tall, —
Greyson Chance