Shed Your Tears Quotes
Collection of top 42 famous quotes about Shed Your Tears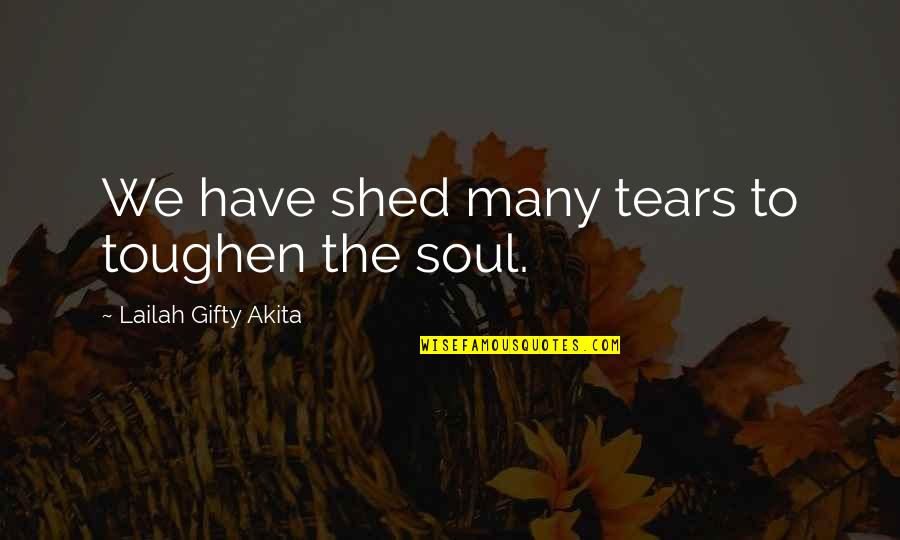 We have shed many tears to toughen the soul.
—
Lailah Gifty Akita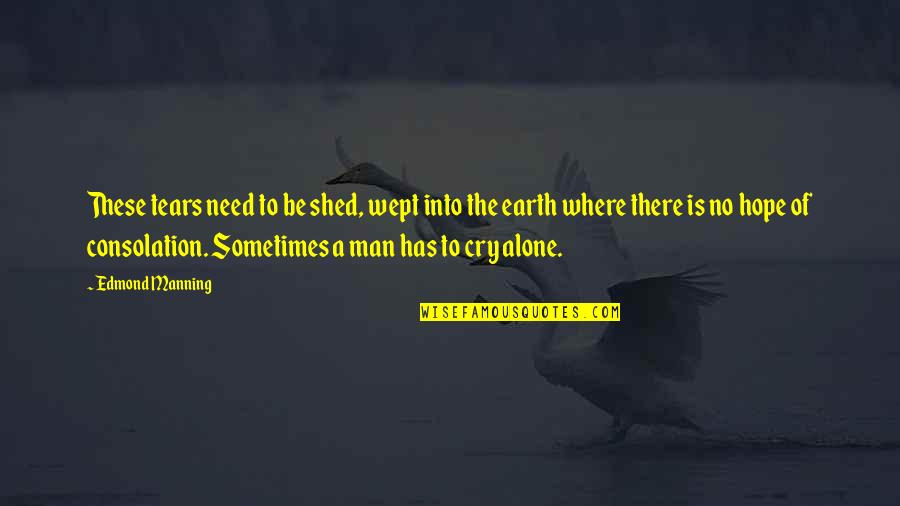 These tears need to be shed, wept into the earth where there is no hope of consolation. Sometimes a man has to cry alone.
—
Edmond Manning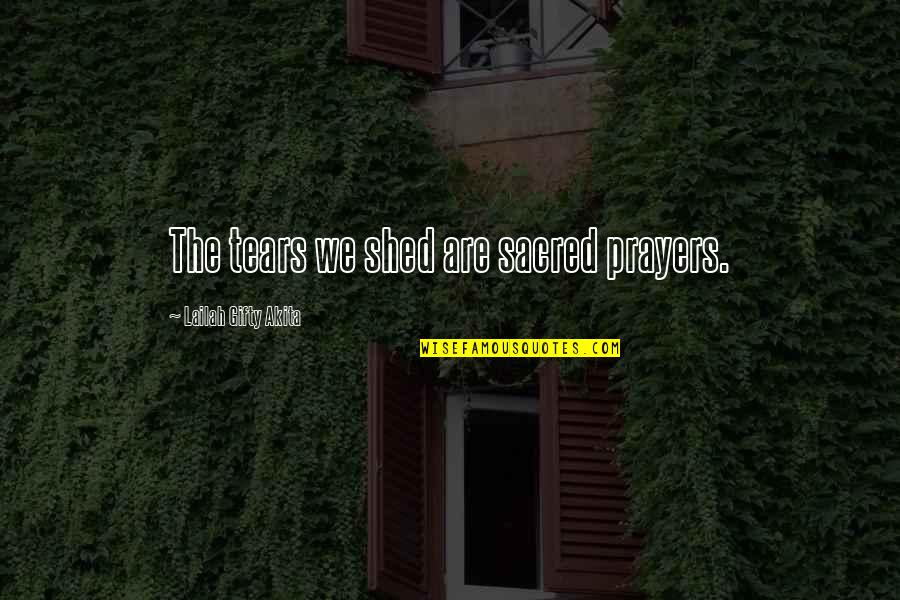 The tears we shed are sacred prayers.
—
Lailah Gifty Akita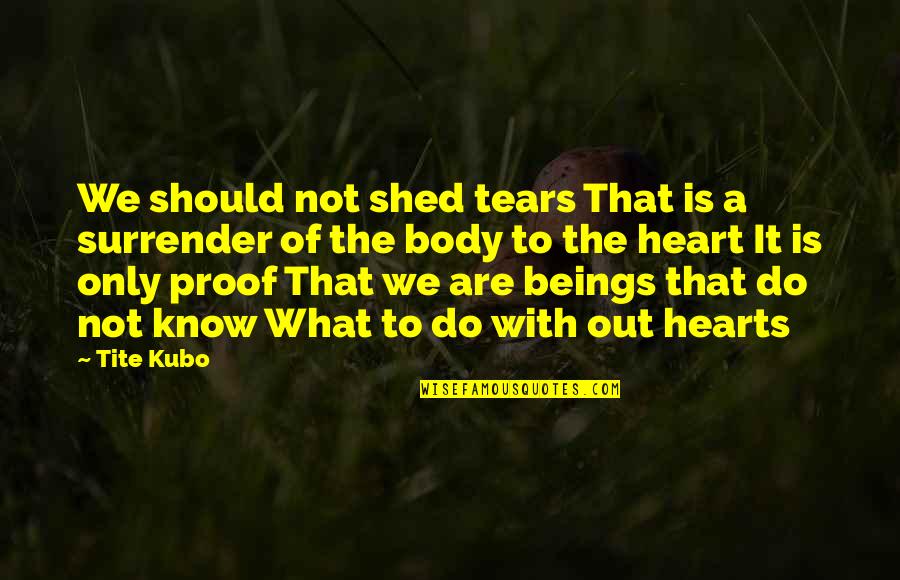 We should not shed tears That is a surrender of the body to the heart It is only proof That we are beings that do not know What to do with out hearts
—
Tite Kubo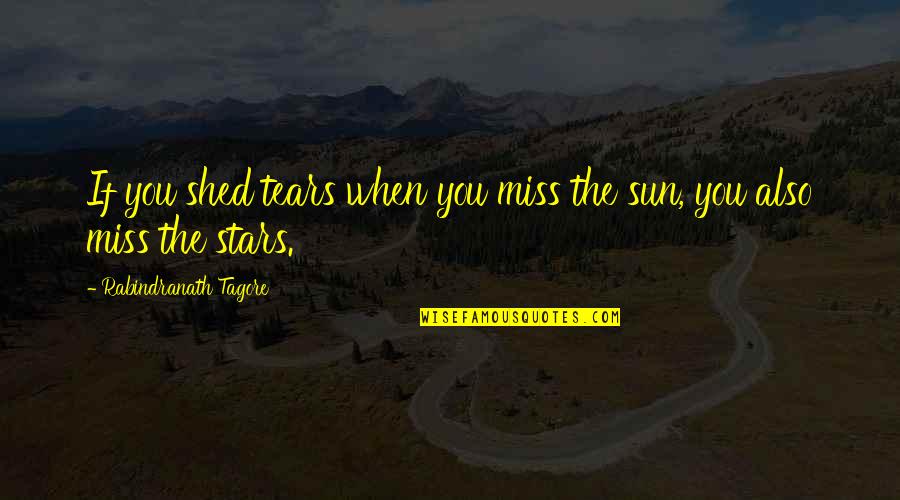 If you shed tears when you miss the sun, you also miss the stars.
—
Rabindranath Tagore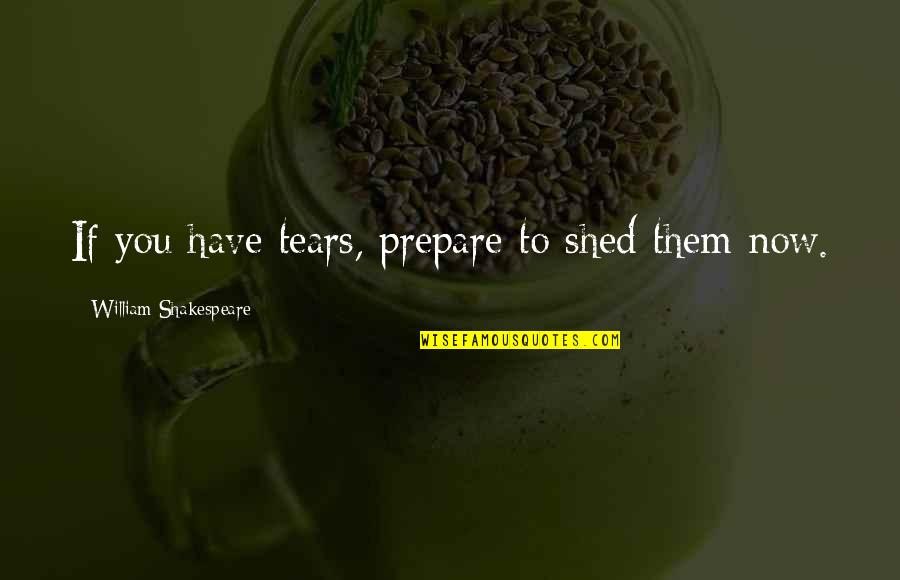 If you have tears, prepare to shed them now.
—
William Shakespeare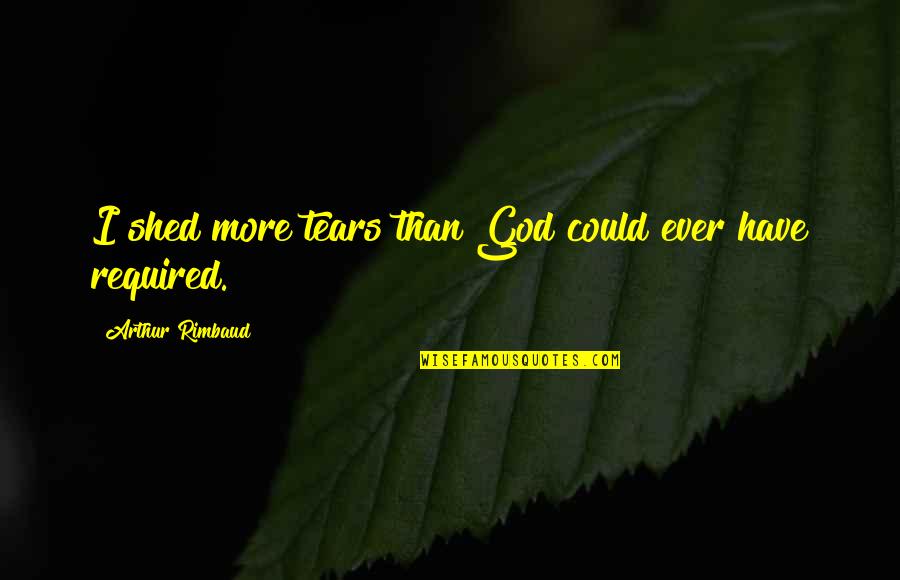 I shed more tears than God could ever have required.
—
Arthur Rimbaud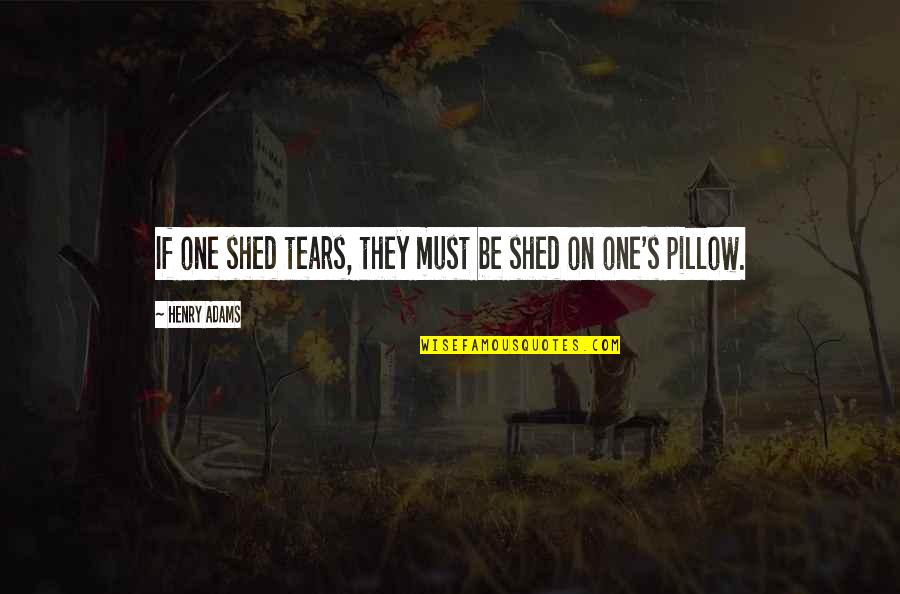 If one shed tears, they must be shed on one's pillow.
—
Henry Adams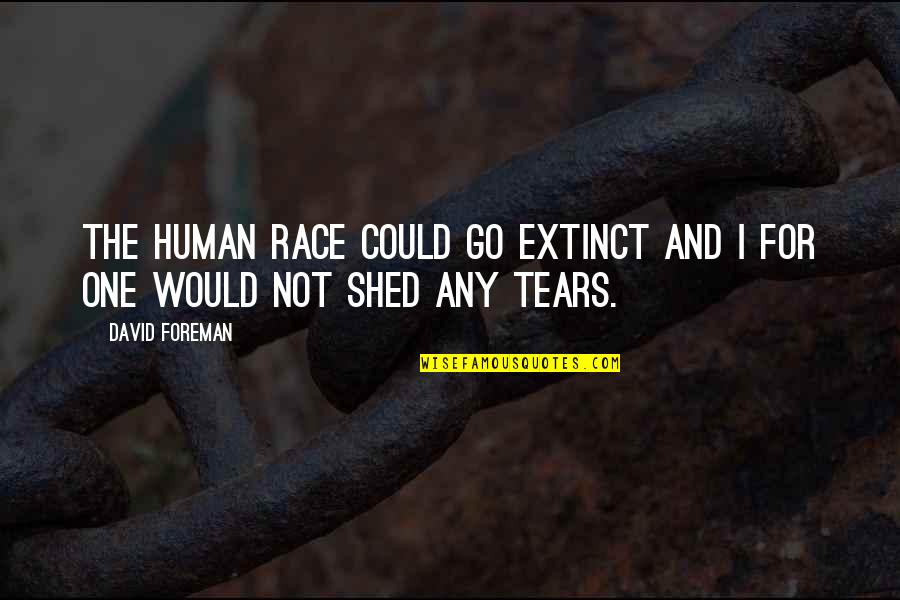 The human race could go extinct and I for one would not shed any tears.
—
David Foreman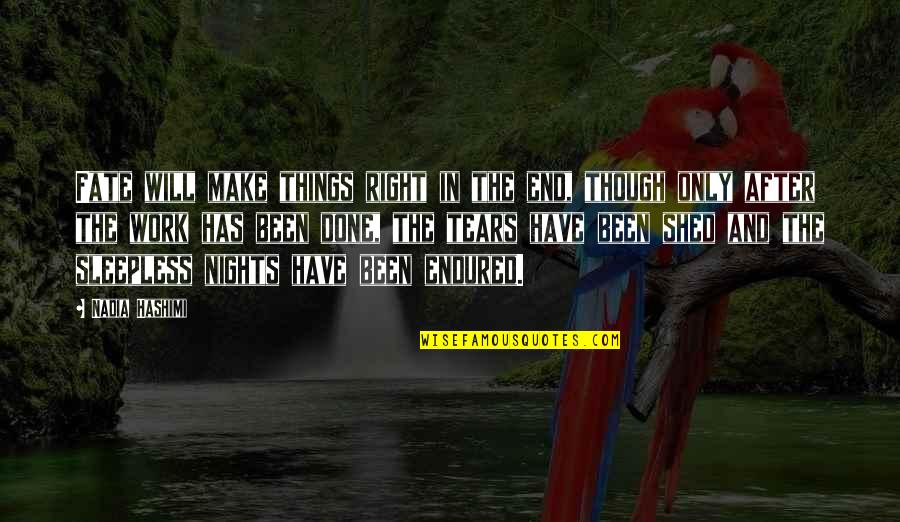 Fate will make things right in the end, though only after the work has been done, the tears have been shed and the sleepless nights have been endured.
—
Nadia Hashimi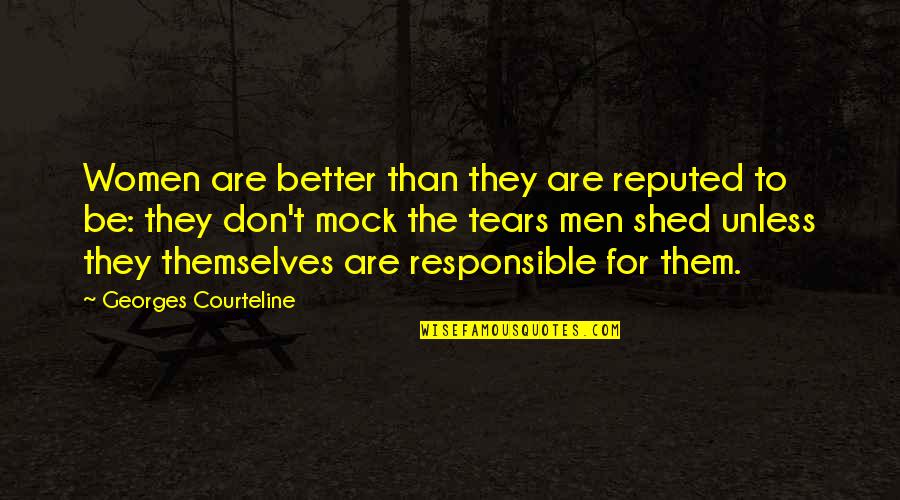 Women are better than they are reputed to be: they don't mock the tears men shed unless they themselves are responsible for them.
—
Georges Courteline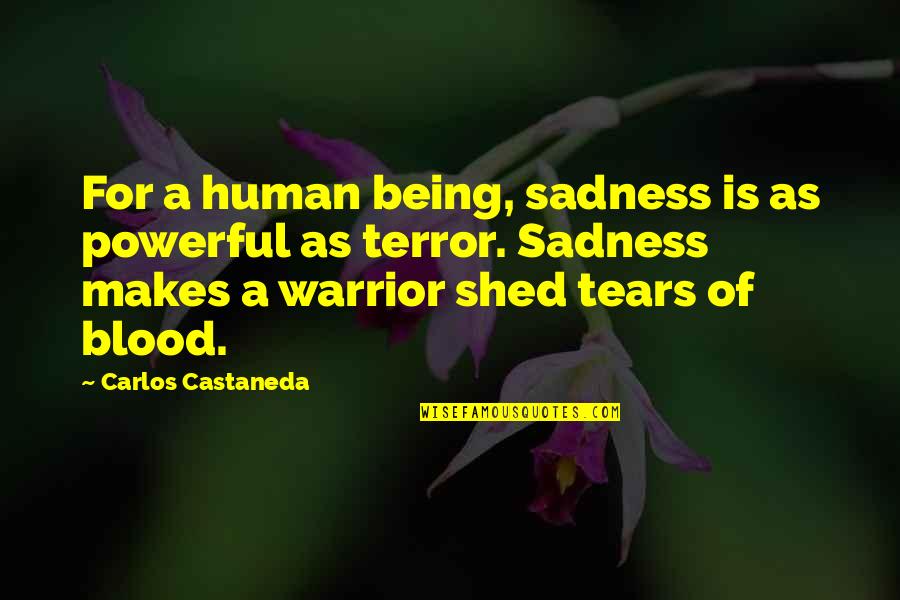 For a human being, sadness is as powerful as terror. Sadness makes a warrior shed tears of blood.
—
Carlos Castaneda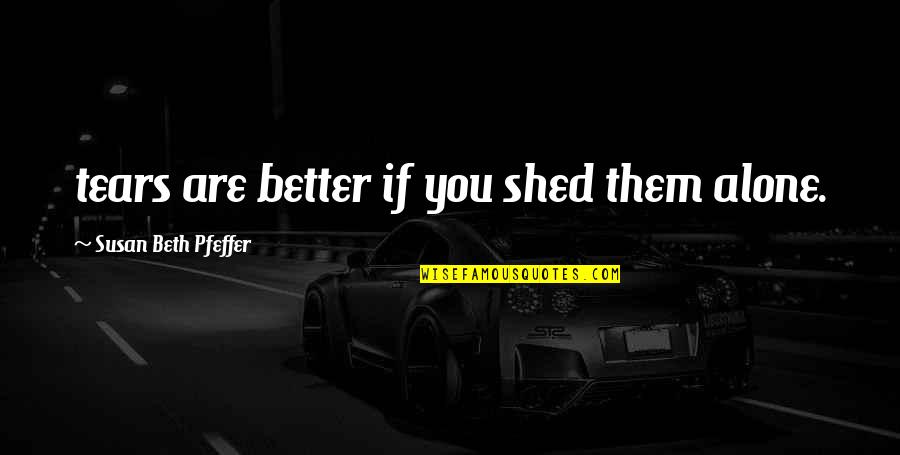 tears are better if you shed them alone.
—
Susan Beth Pfeffer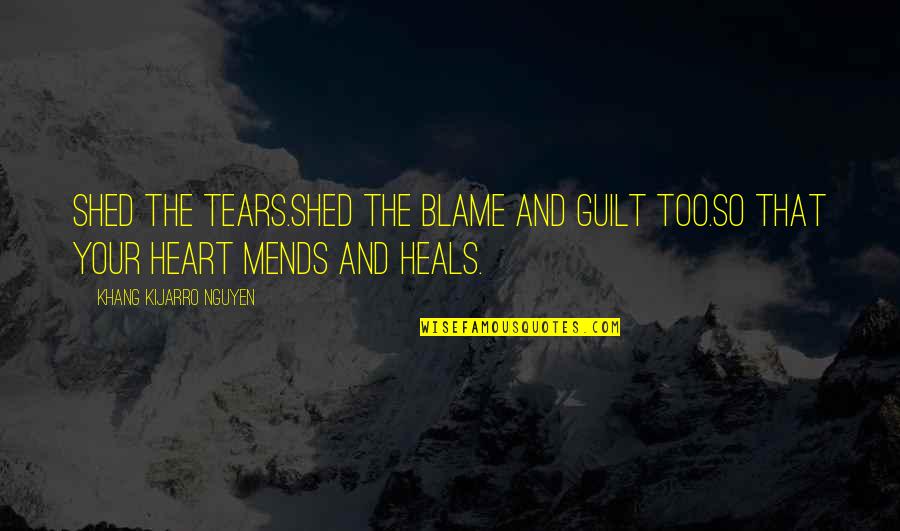 Shed the tears.
Shed the blame and guilt too.
So that your heart mends and heals. —
Khang Kijarro Nguyen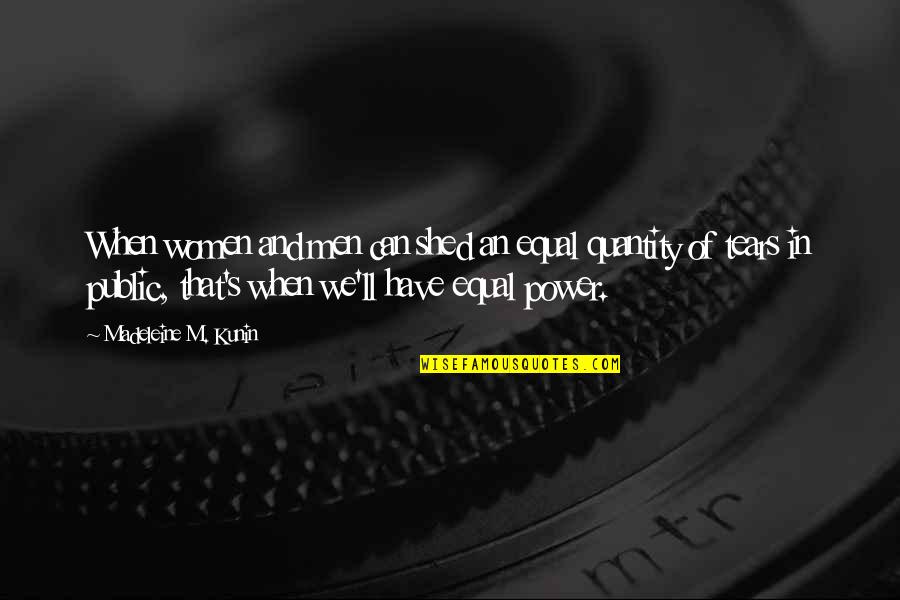 When women and men can shed an equal quantity of tears in public, that's when we'll have equal power. —
Madeleine M. Kunin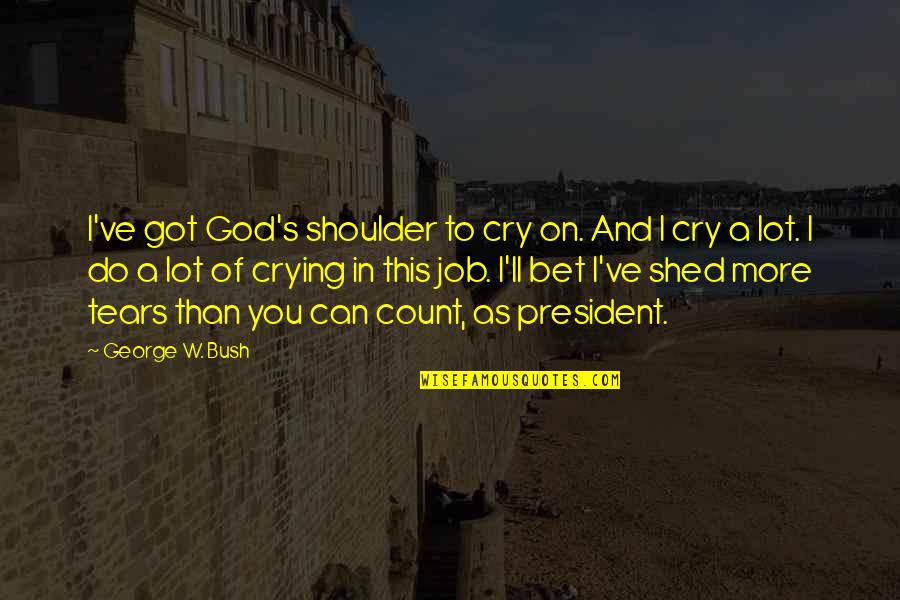 I've got God's shoulder to cry on. And I cry a lot. I do a lot of crying in this job. I'll bet I've shed more tears than you can count, as president. —
George W. Bush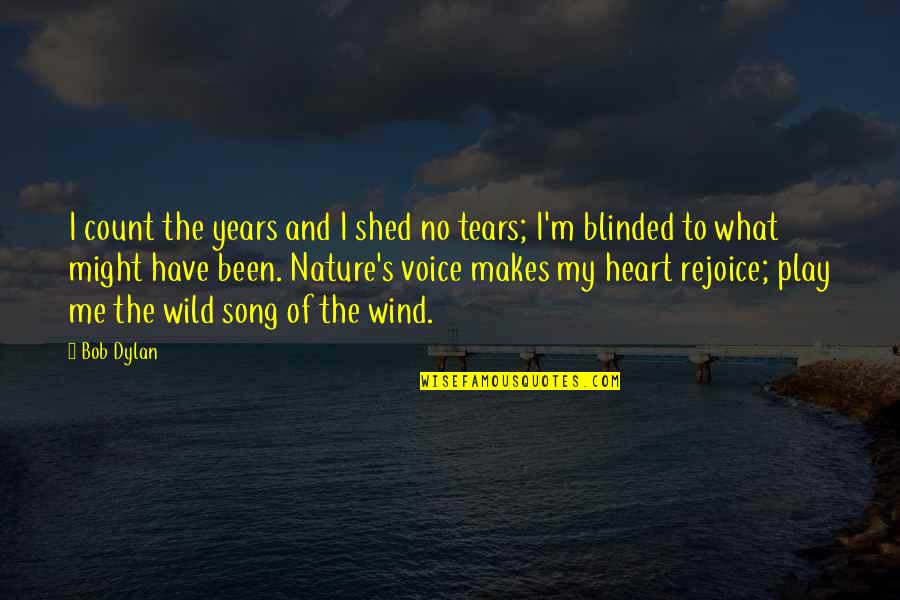 I count the years and I shed no tears; I'm blinded to what might have been. Nature's voice makes my heart rejoice; play me the wild song of the wind. —
Bob Dylan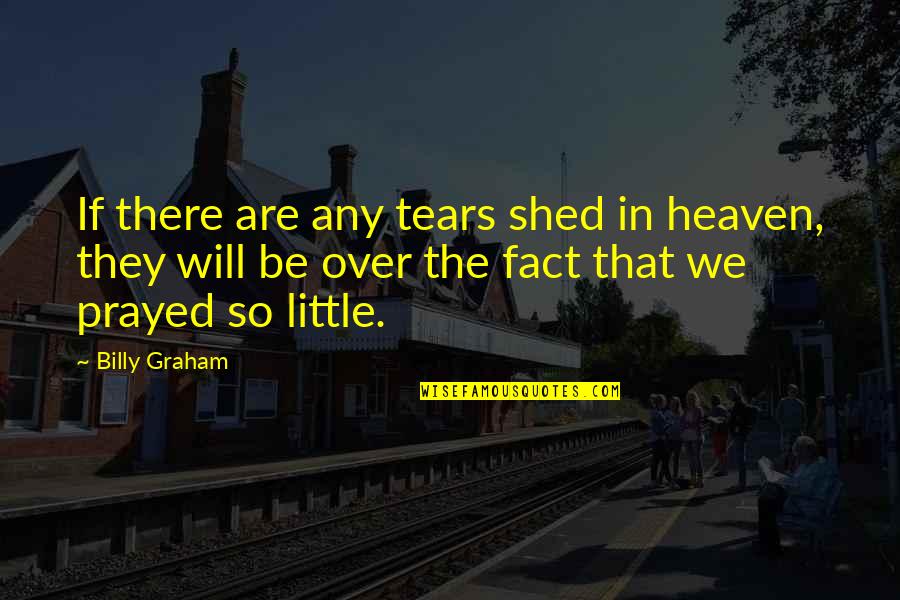 If there are any tears shed in heaven, they will be over the fact that we prayed so little. —
Billy Graham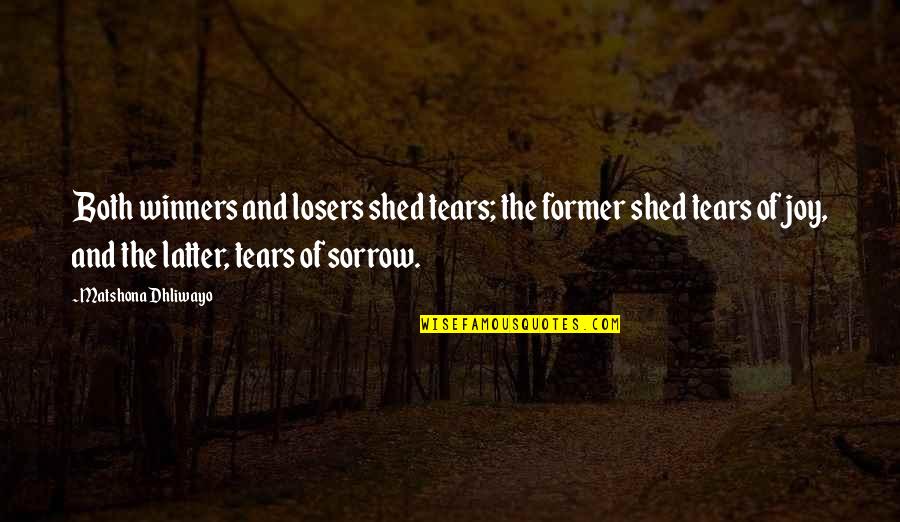 Both winners and losers shed tears; the former shed tears of joy, and the latter, tears of sorrow. —
Matshona Dhliwayo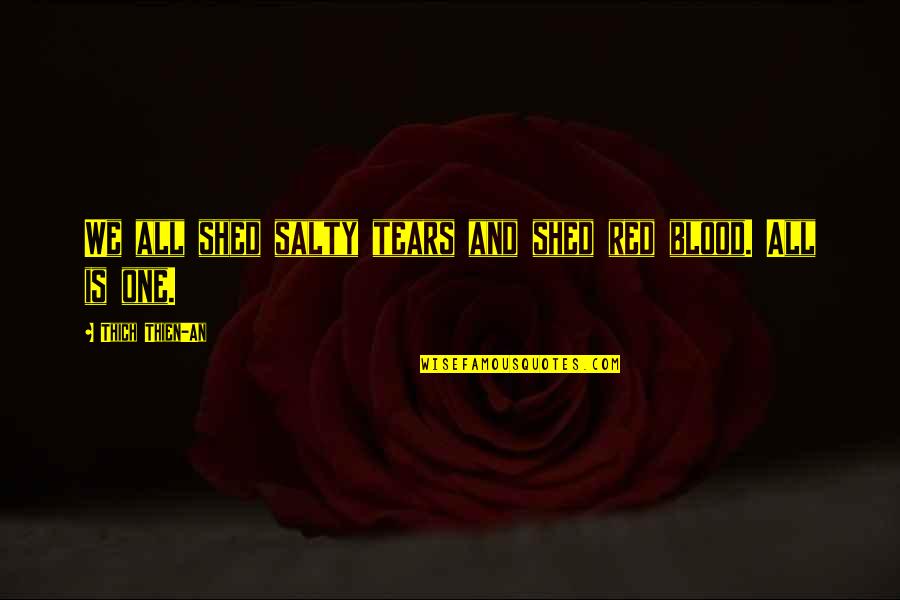 We all shed salty tears and shed red blood. All is one. —
Thich Thien-An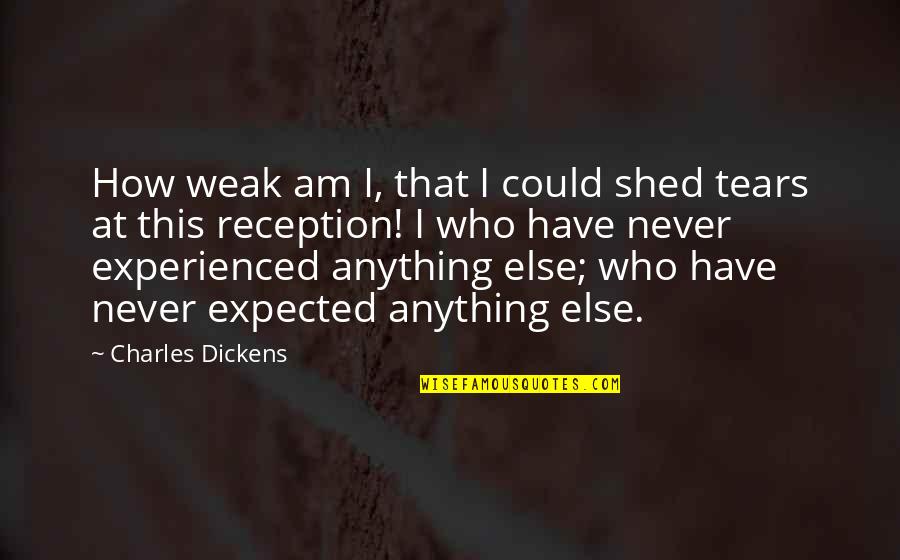 How weak am I, that I could shed tears at this reception! I who have never experienced anything else; who have never expected anything else. —
Charles Dickens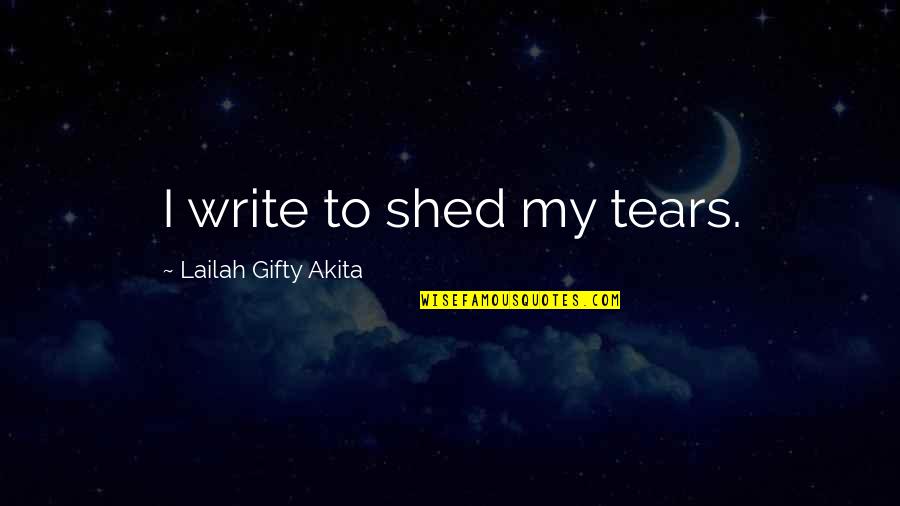 I write to shed my tears. —
Lailah Gifty Akita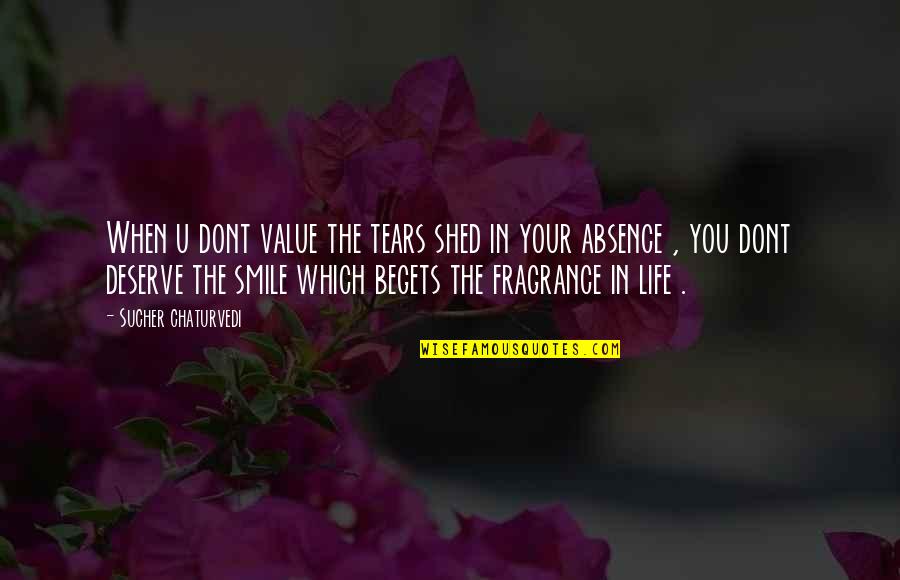 When u dont value the tears shed in your absence , you dont deserve the smile which begets the fragrance in life . —
Sucher Chaturvedi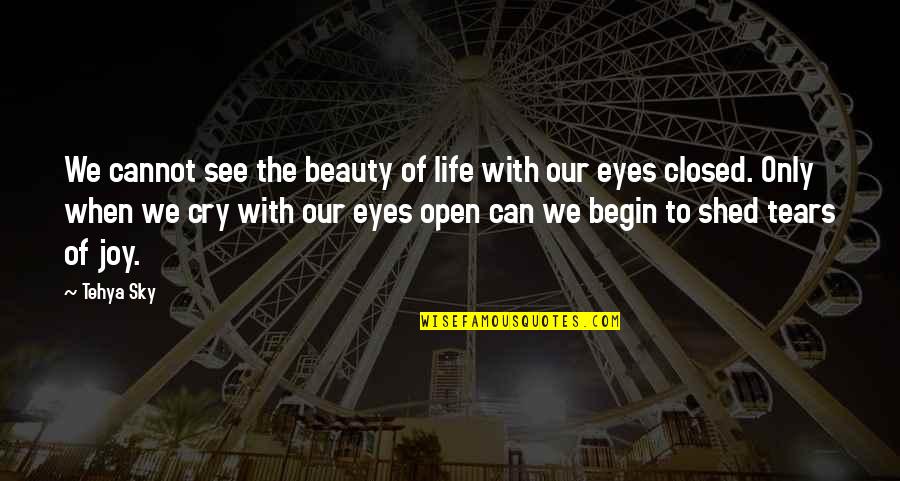 We cannot see the beauty of life with our eyes closed. Only when we cry with our eyes open can we begin to shed tears of joy. —
Tehya Sky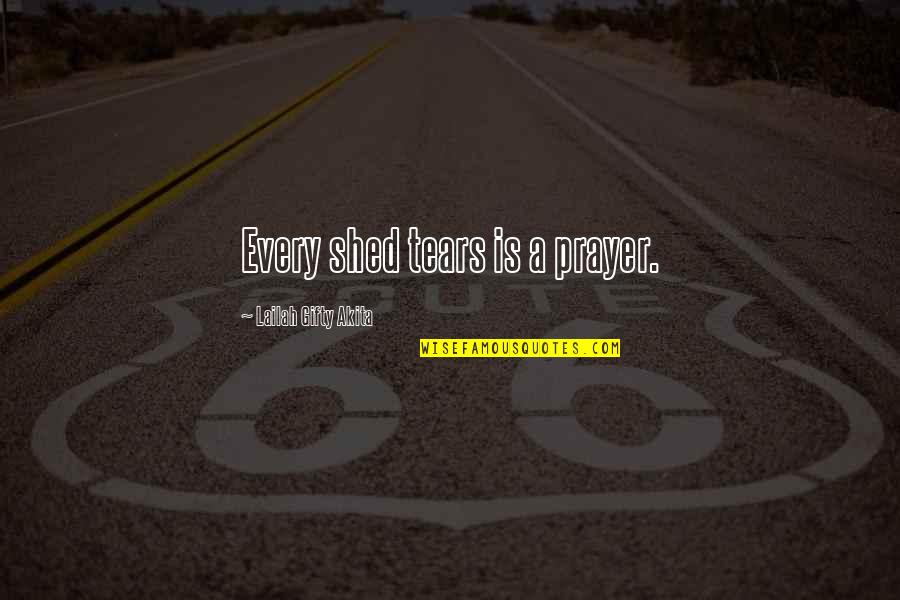 Every shed tears is a prayer. —
Lailah Gifty Akita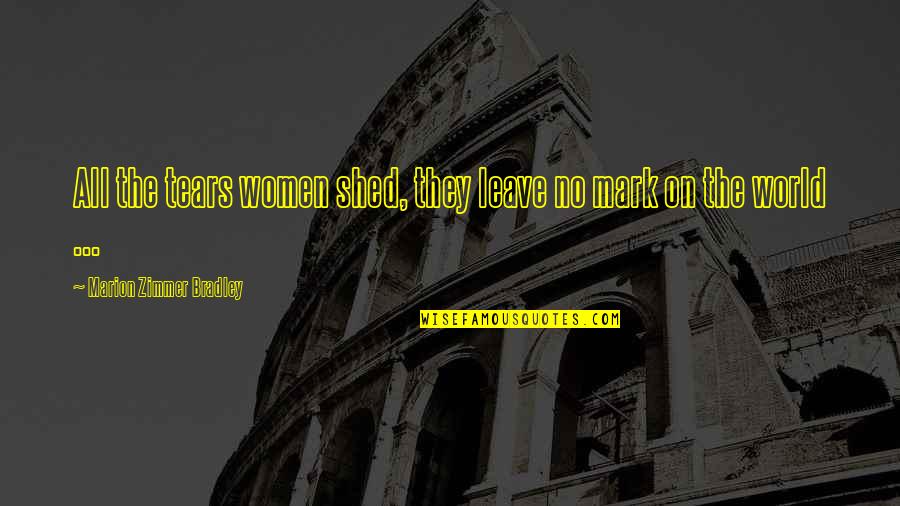 All the tears women shed, they leave no mark on the world ... —
Marion Zimmer Bradley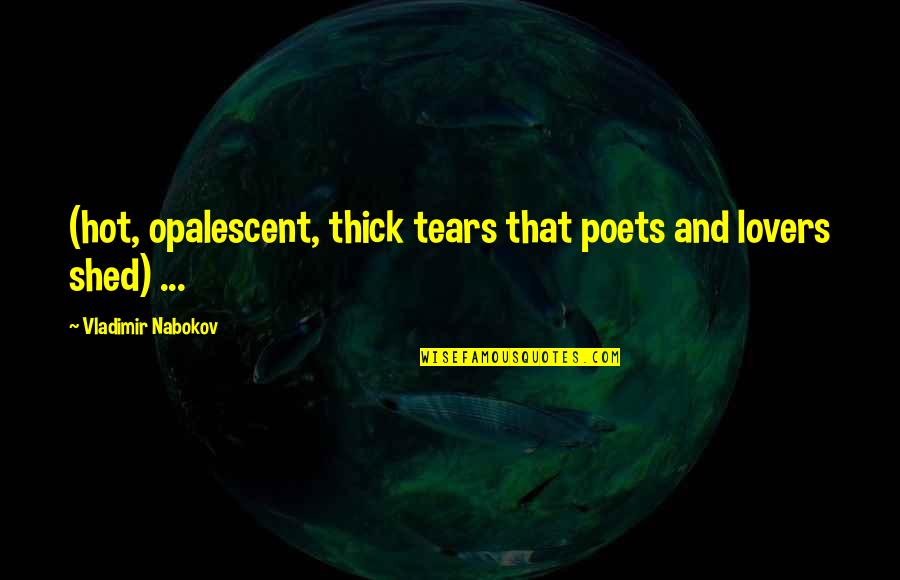 (hot, opalescent, thick tears that poets and lovers shed) ... —
Vladimir Nabokov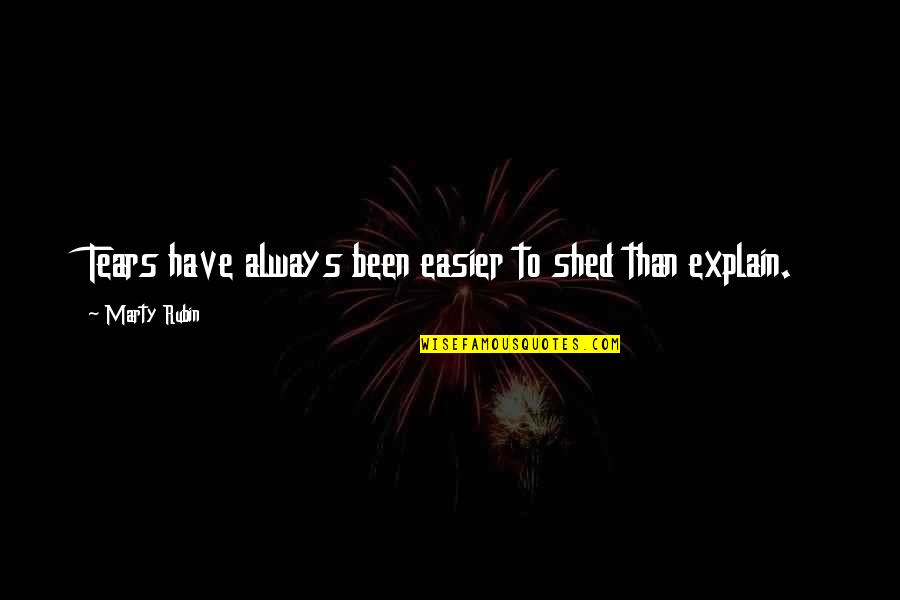 Tears have always been easier to shed than explain. —
Marty Rubin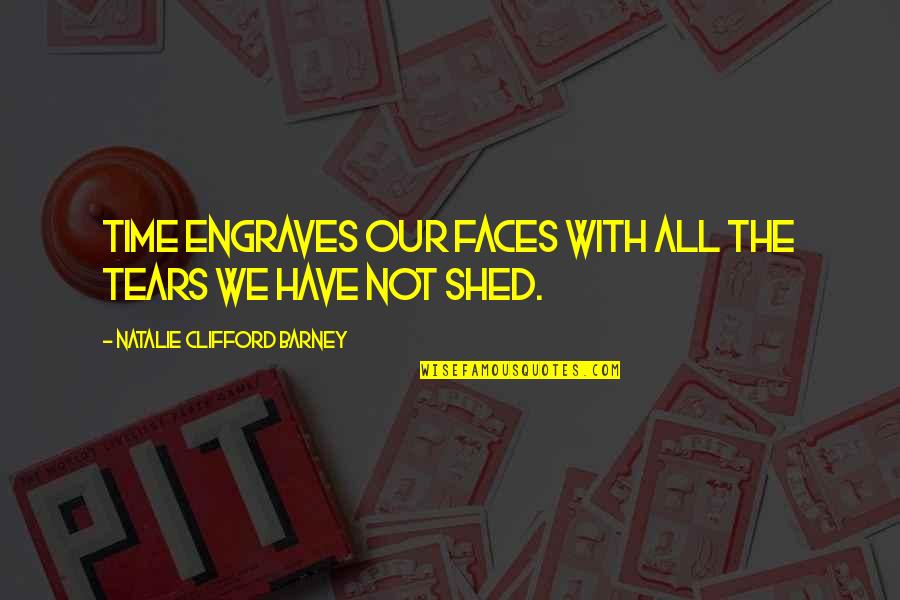 Time engraves our faces with all the tears we have not shed. —
Natalie Clifford Barney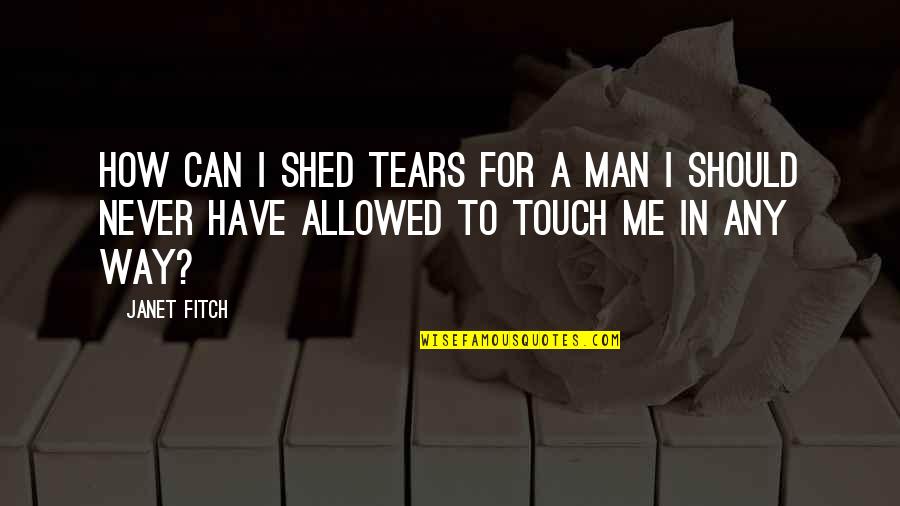 How can I shed tears for a man I should never have allowed to touch me in any way? —
Janet Fitch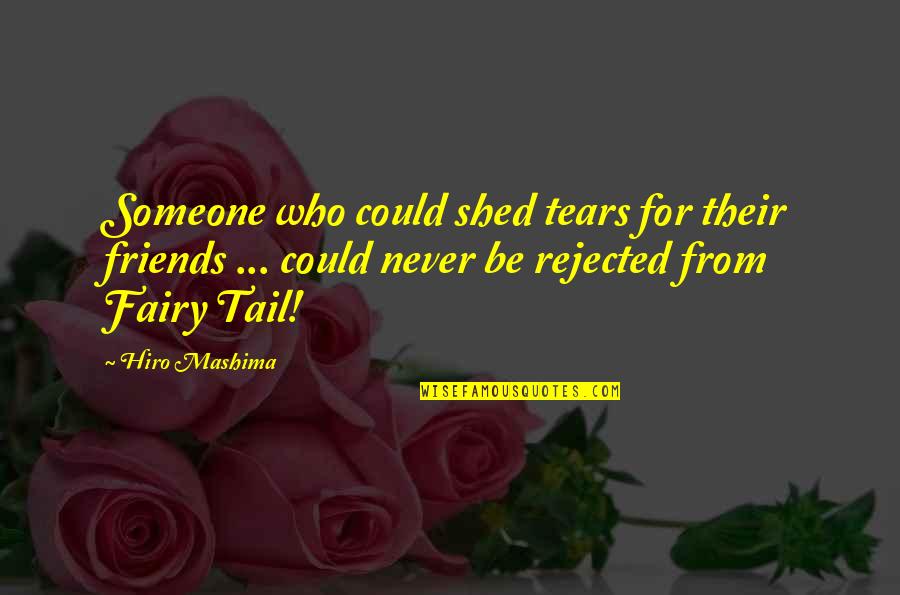 Someone who could shed tears for their friends ... could never be rejected from Fairy Tail! —
Hiro Mashima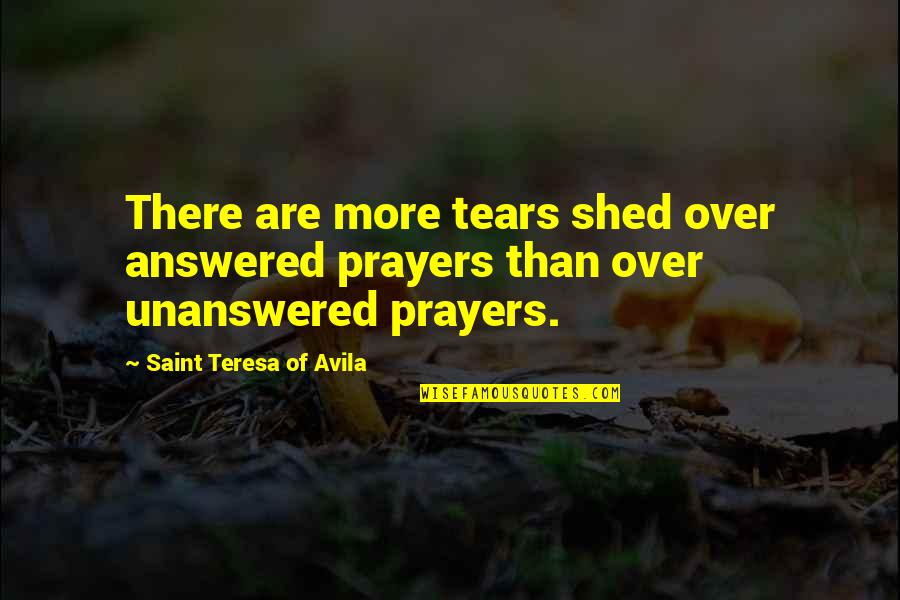 There are more tears shed over answered prayers than over unanswered prayers. —
Saint Teresa Of Avila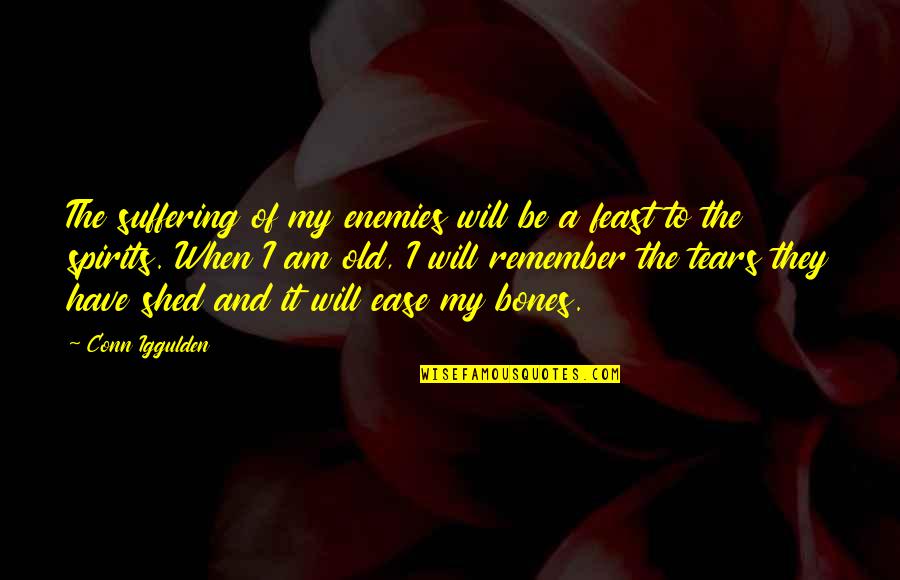 The suffering of my enemies will be a feast to the spirits. When I am old, I will remember the tears they have shed and it will ease my bones. —
Conn Iggulden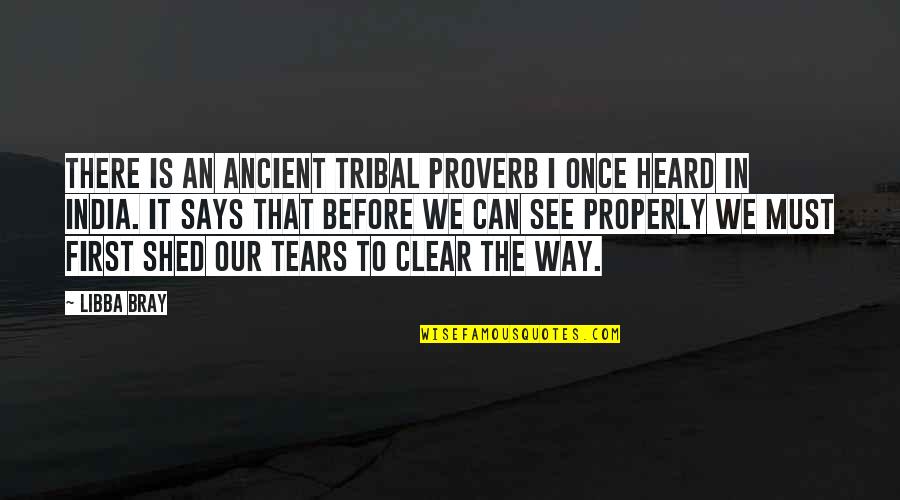 There is an ancient tribal proverb I once heard in India. It says that before we can see properly we must first shed our tears to clear the way. —
Libba Bray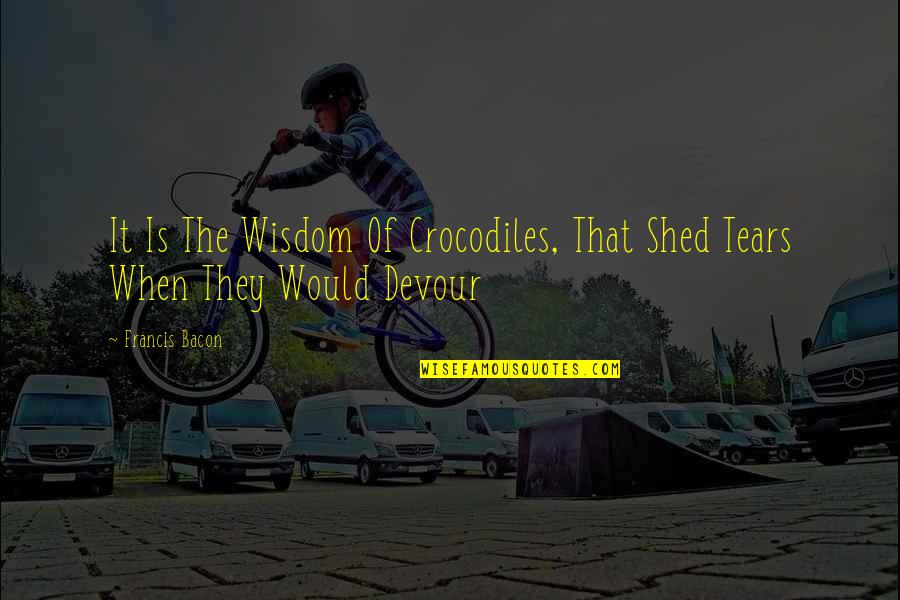 It Is The Wisdom Of Crocodiles, That Shed Tears When They Would Devour —
Francis Bacon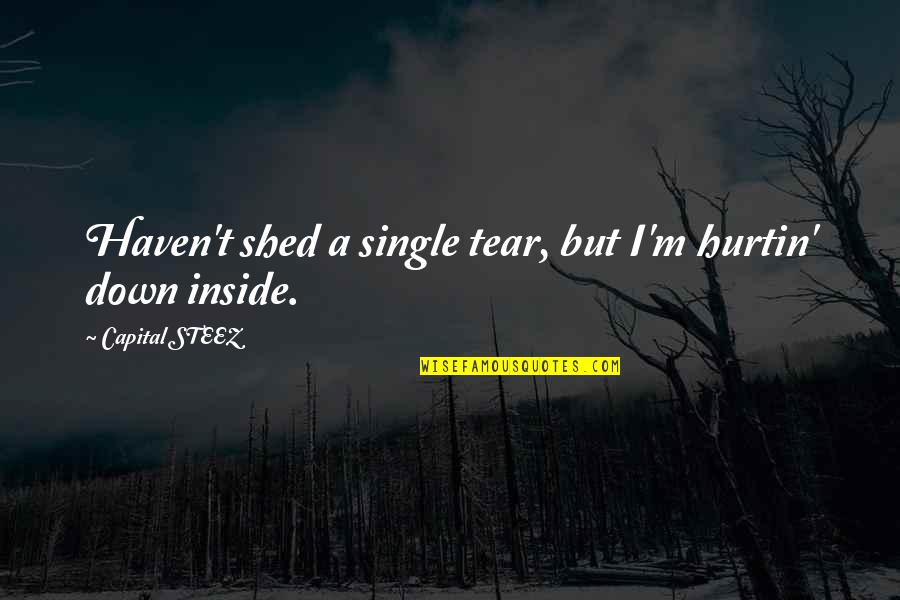 Haven't shed a single tear, but I'm hurtin' down inside. —
Capital STEEZ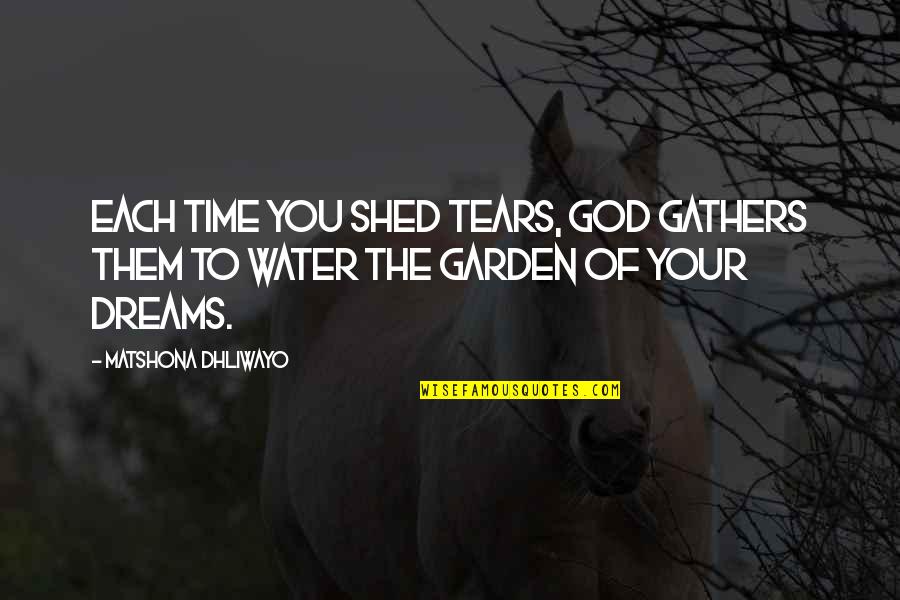 Each time you shed tears, God gathers them to water the garden of your dreams. —
Matshona Dhliwayo
God's Heart is especially tender toward the downtrodden and the defeated. He knows your name and He has seen every tear you have shed. —
James Dobson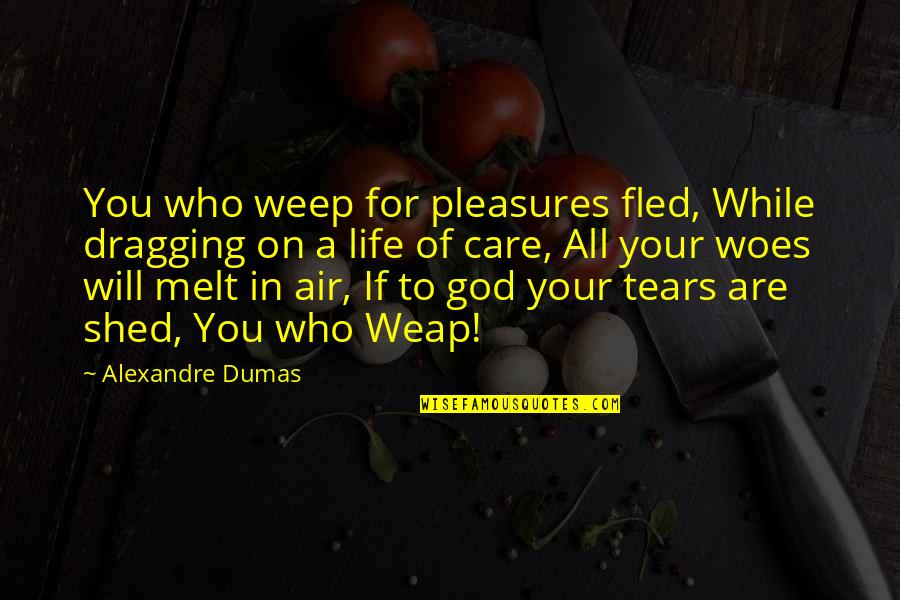 You who weep for pleasures fled, While dragging on a life of care, All your woes will melt in air, If to god your tears are shed, You who Weap! —
Alexandre Dumas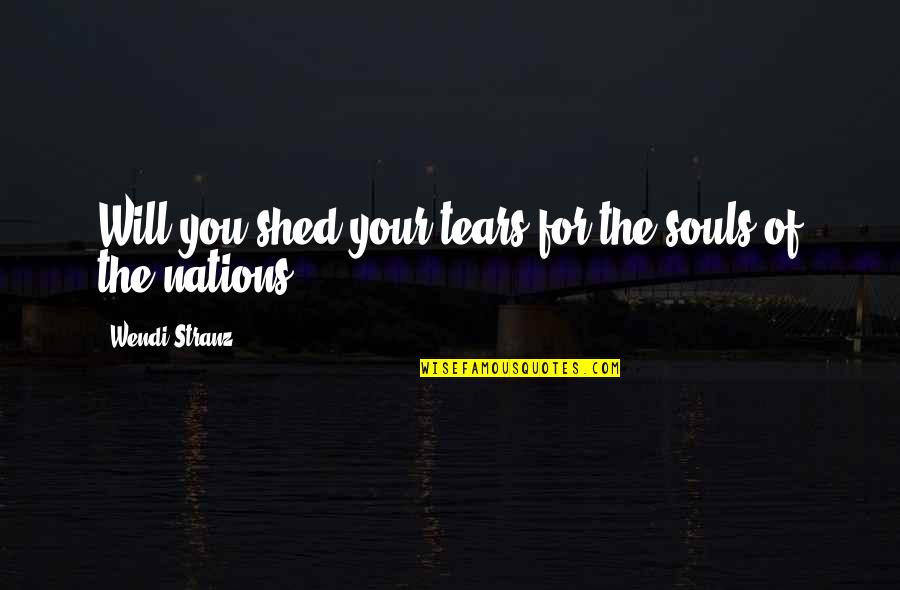 Will you
shed your tears
for the souls of the nations? —
Wendi Stranz