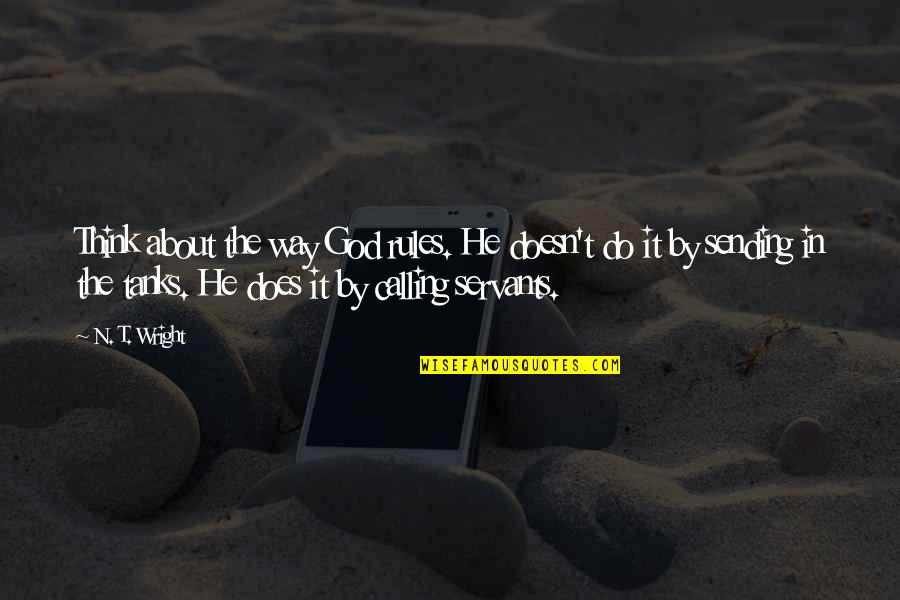 Think about the way God rules. He doesn't do it by sending in the tanks. He does it by calling servants.
—
N. T. Wright
The servants of God ... whether provoked by word or work, by keeping themselves tranquil and peaceful, evince a perfect nobleness of soul.
—
Thomas Aquinas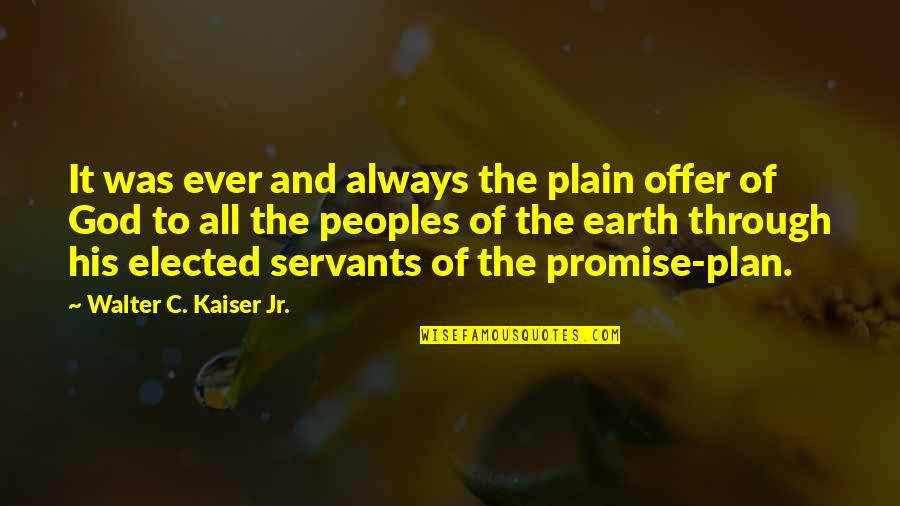 It was ever and always the plain offer of God to all the peoples of the earth through his elected servants of the promise-plan.
—
Walter C. Kaiser Jr.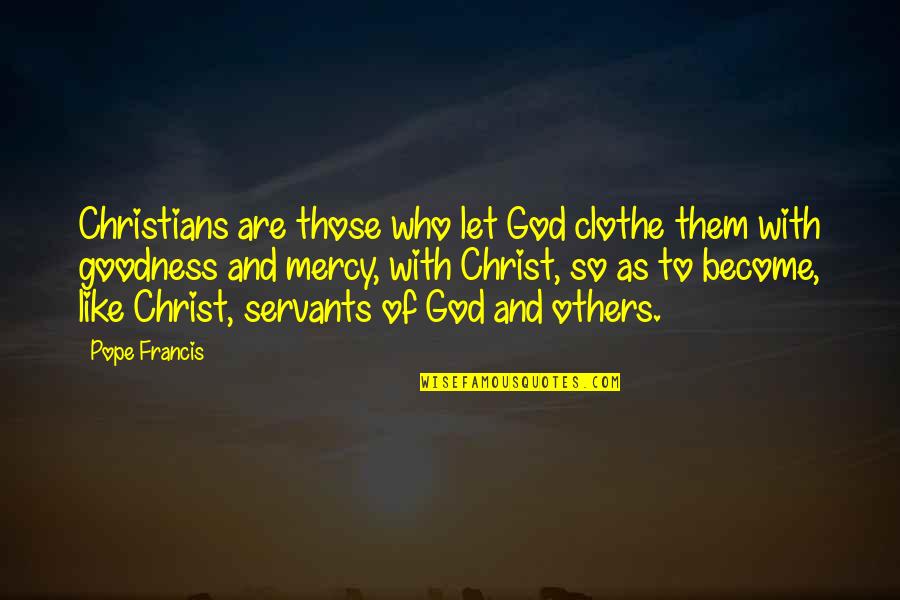 Christians are those who let God clothe them with goodness and mercy, with Christ, so as to become, like Christ, servants of God and others.
—
Pope Francis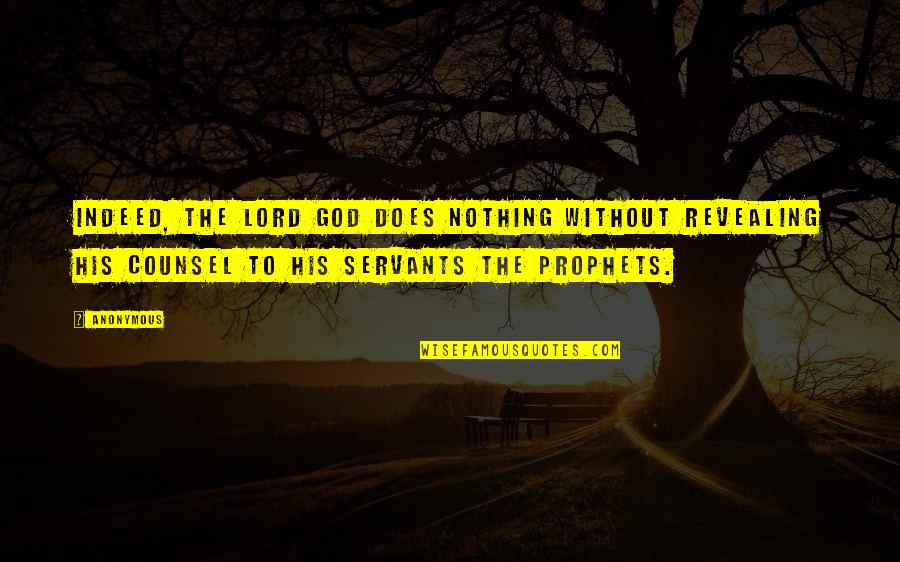 Indeed, the Lord God does nothing without revealing His counsel to His servants the prophets.
—
Anonymous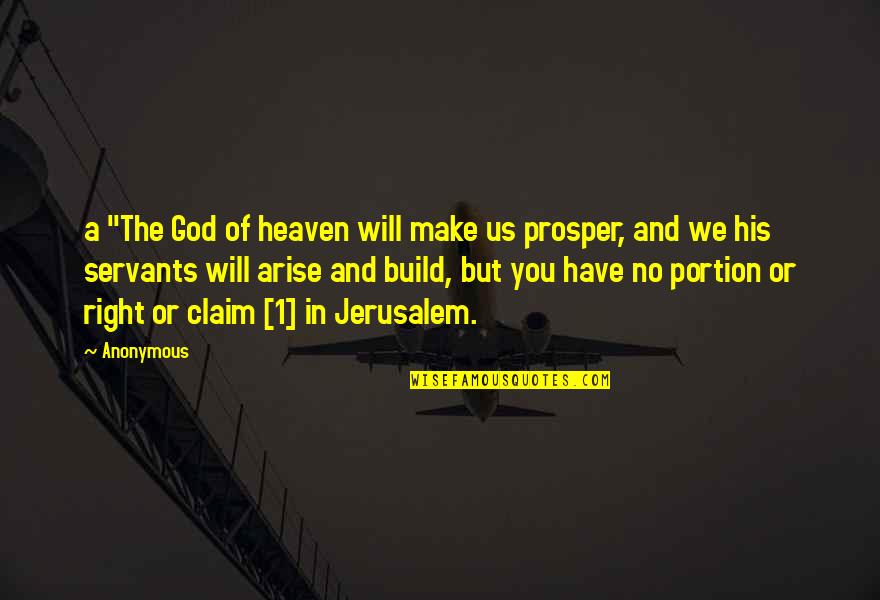 a "The God of heaven will make us prosper, and we his servants will arise and build, but you have no portion or right or claim [1] in Jerusalem.
—
Anonymous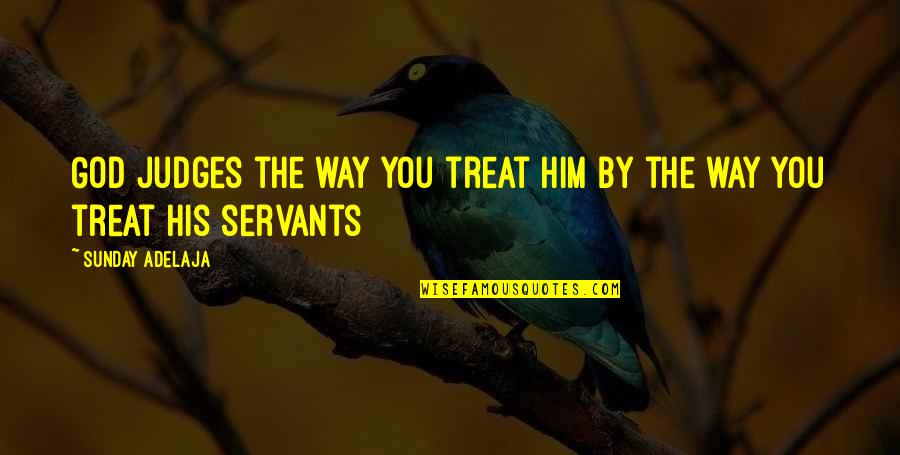 God judges the way you treat Him by the way you treat His servants
—
Sunday Adelaja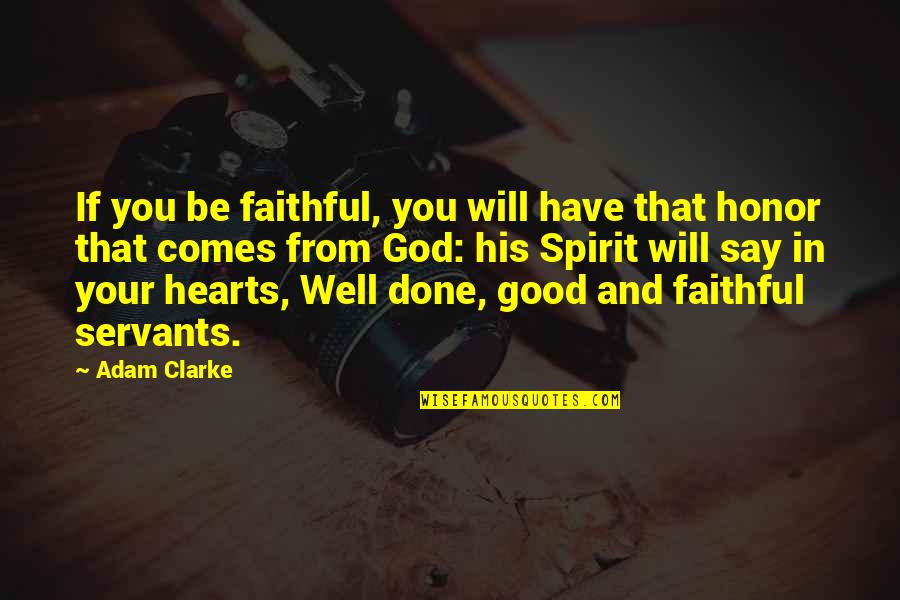 If you be faithful, you will have that honor that comes from God: his Spirit will say in your hearts, Well done, good and faithful servants.
—
Adam Clarke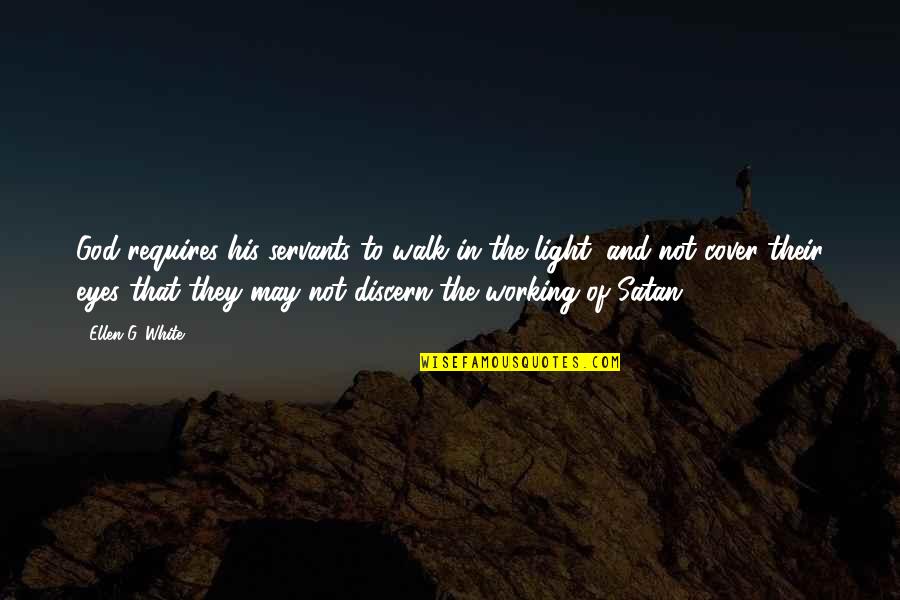 God requires his servants to walk in the light, and not cover their eyes that they may not discern the working of Satan.
—
Ellen G. White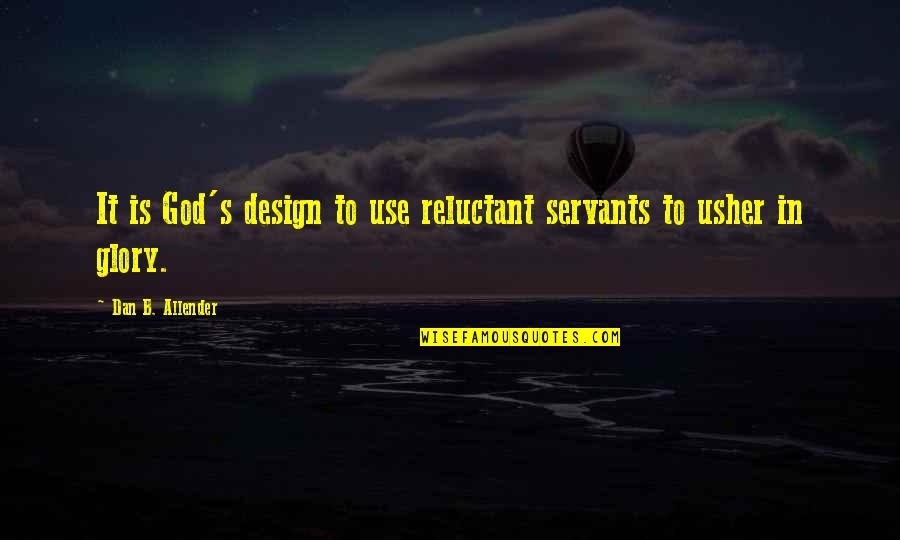 It is God's design to use reluctant servants to usher in glory.
—
Dan B. Allender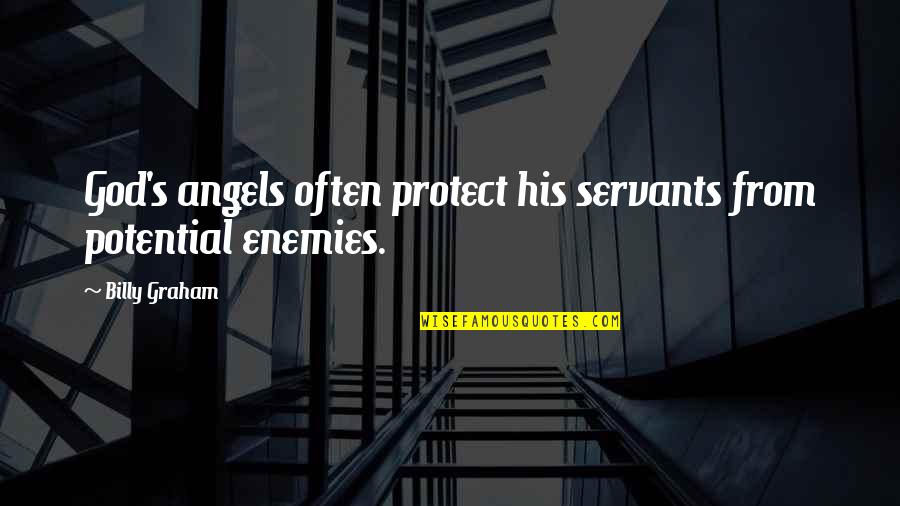 God's angels often protect his servants from potential enemies.
—
Billy Graham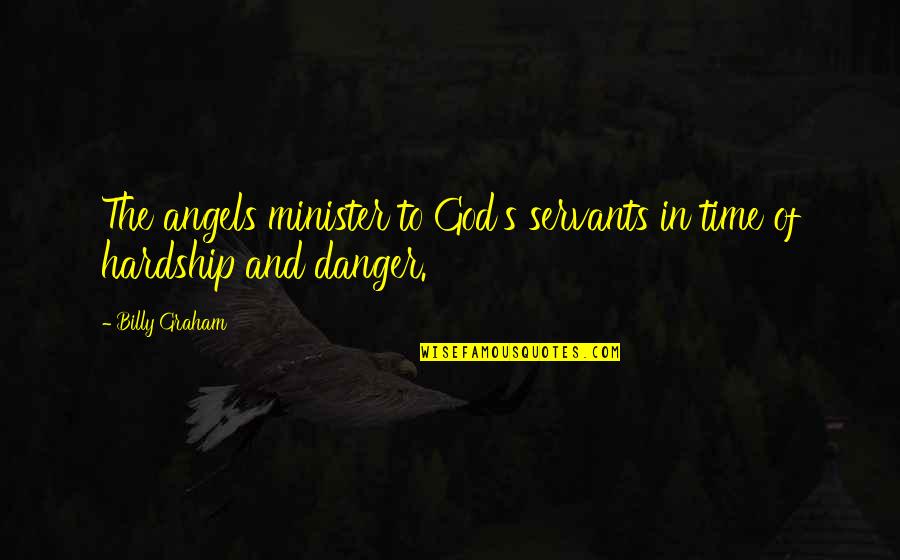 The angels minister to God's servants in time of hardship and danger. —
Billy Graham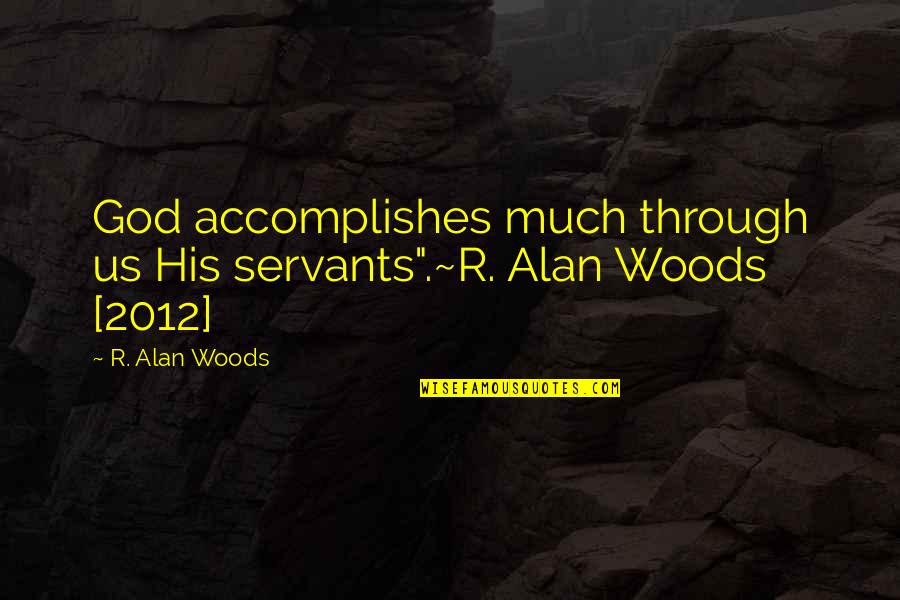 God accomplishes much through us His servants".
~R. Alan Woods [2012] —
R. Alan Woods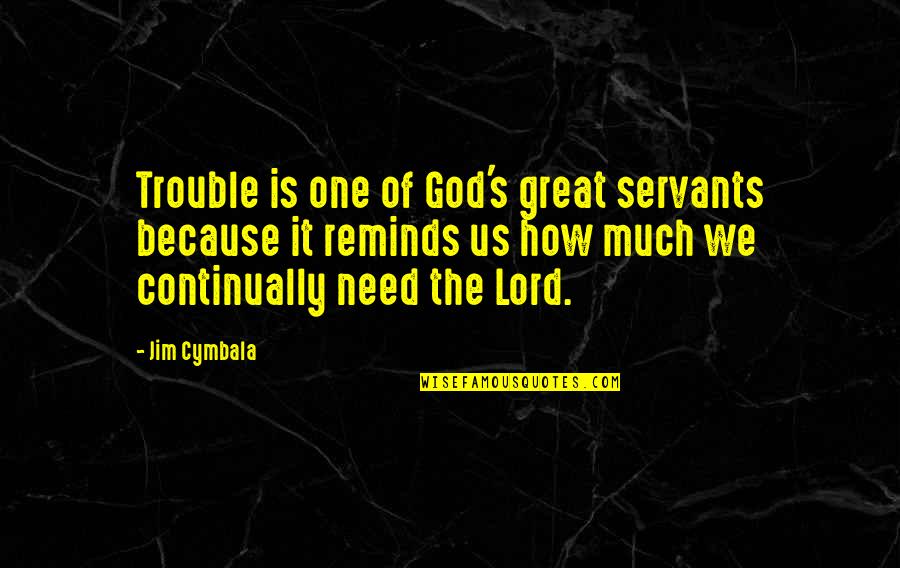 Trouble is one of God's great servants because it reminds us how much we continually need the Lord. —
Jim Cymbala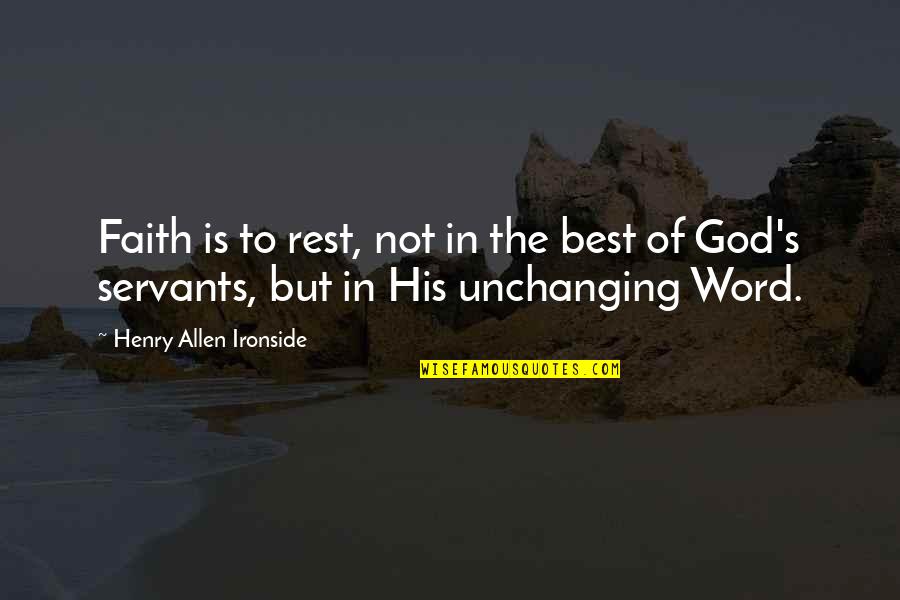 Faith is to rest, not in the best of God's servants, but in His unchanging Word. —
Henry Allen Ironside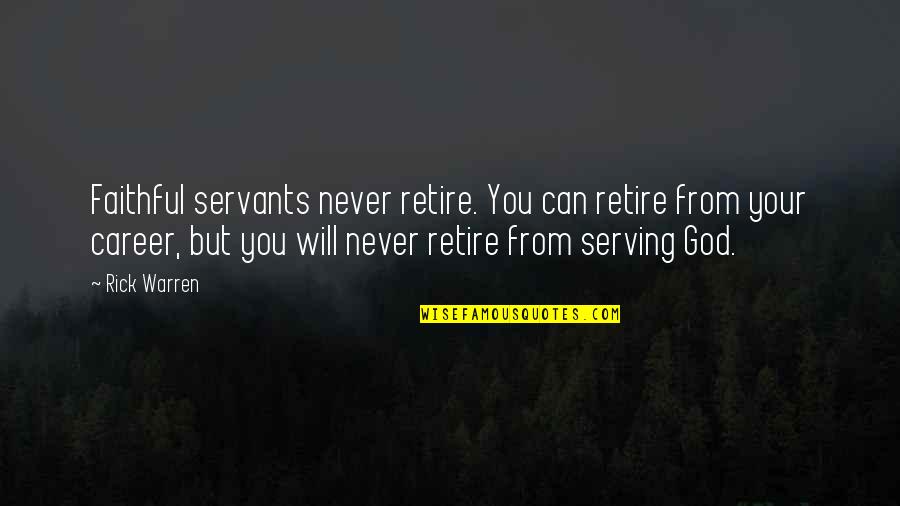 Faithful servants never retire. You can retire from your career, but you will never retire from serving God. —
Rick Warren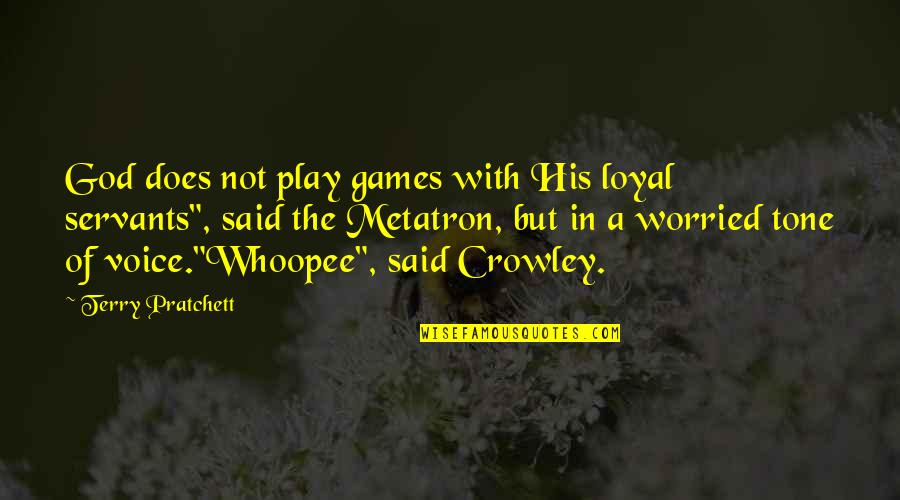 God does not play games with His loyal servants", said the Metatron, but in a worried tone of voice.
"Whoopee", said Crowley. —
Terry Pratchett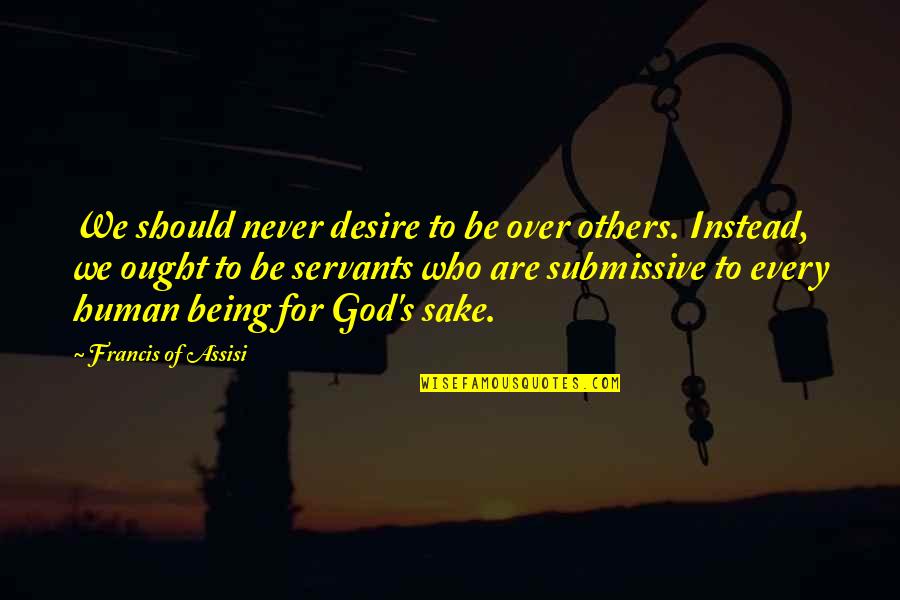 We should never desire to be over others. Instead, we ought to be servants who are submissive to every human being for God's sake. —
Francis Of Assisi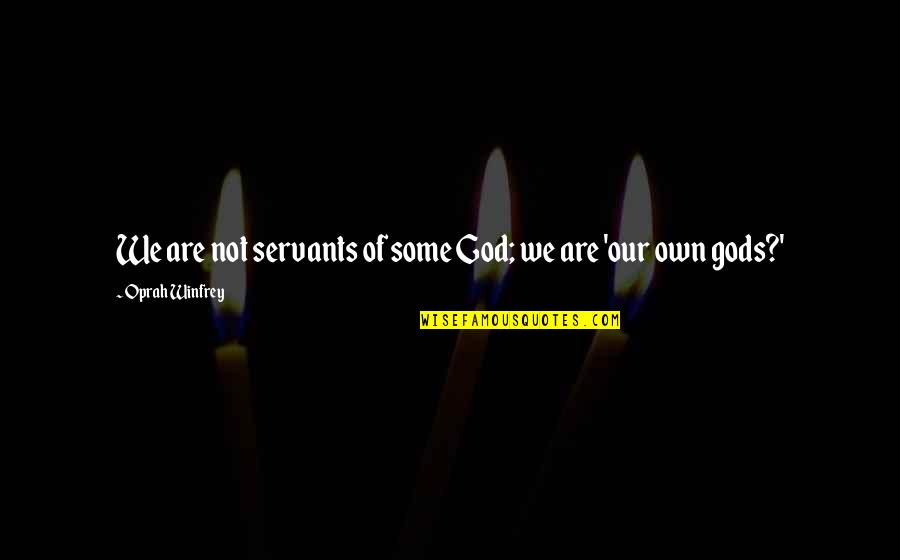 We are not servants of some God; we are 'our own gods?' —
Oprah Winfrey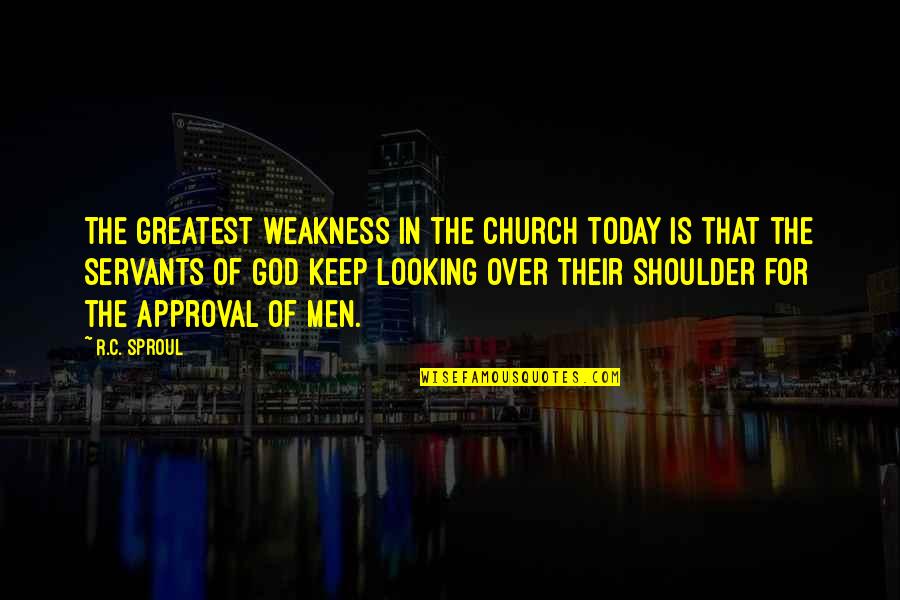 The greatest weakness in the church today is that the servants of God keep looking over their shoulder for the approval of men. —
R.C. Sproul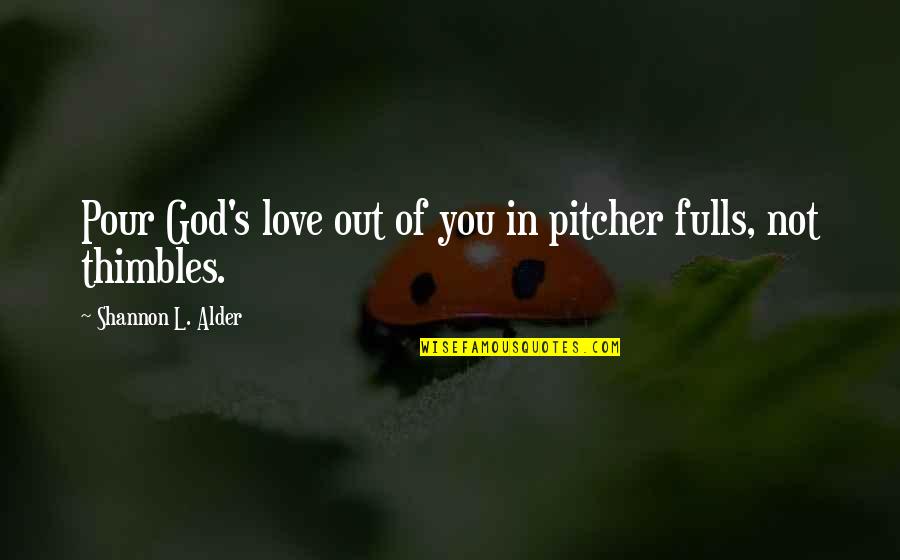 Pour God's love out of you in pitcher fulls, not thimbles. —
Shannon L. Alder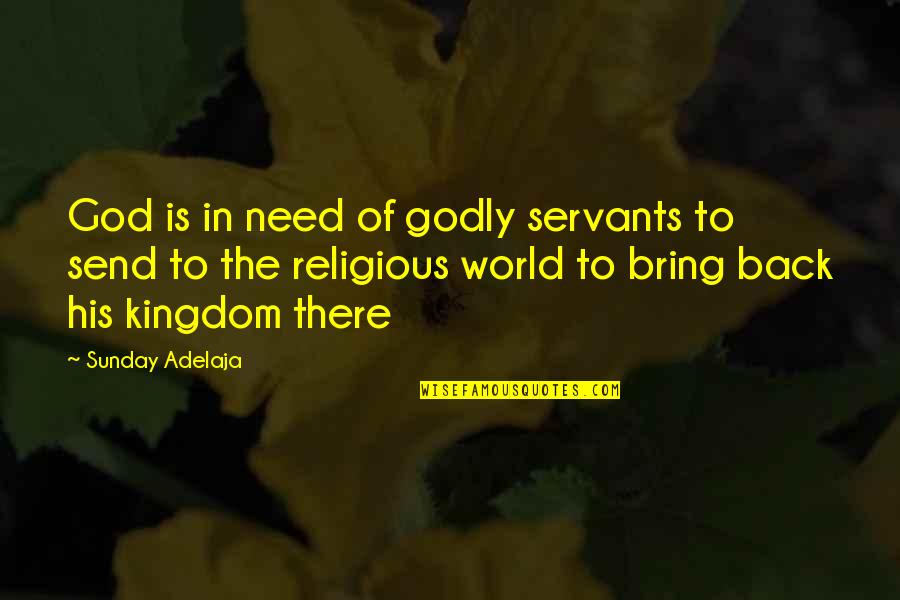 God is in need of godly servants to send to the religious world to bring back his kingdom there —
Sunday Adelaja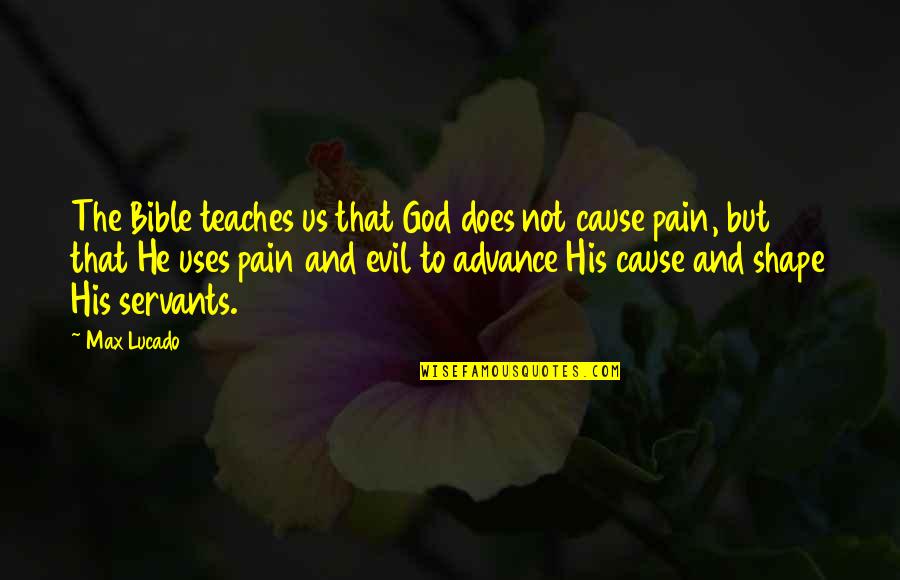 The Bible teaches us that God does not cause pain, but that He uses pain and evil to advance His cause and shape His servants. —
Max Lucado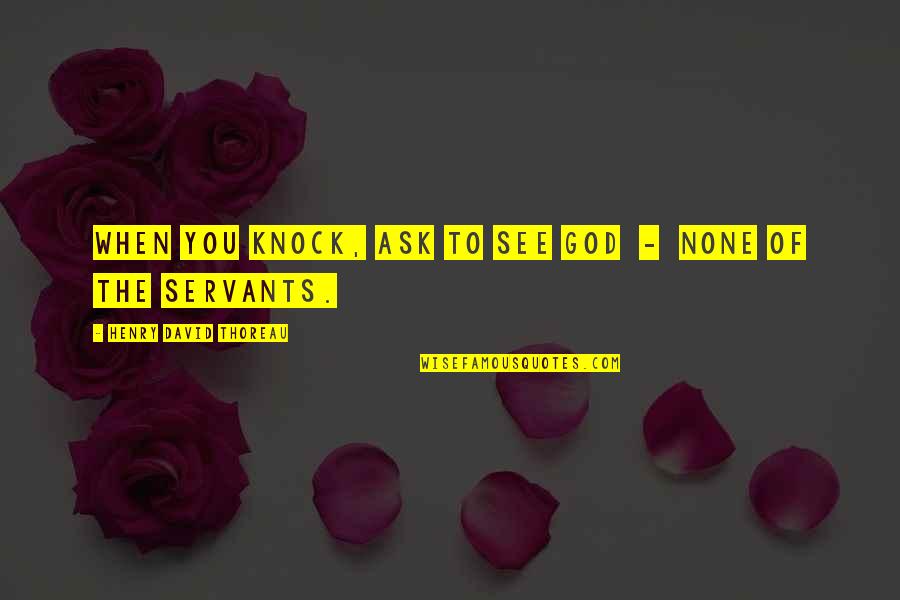 When you knock, ask to see God - none of the servants. —
Henry David Thoreau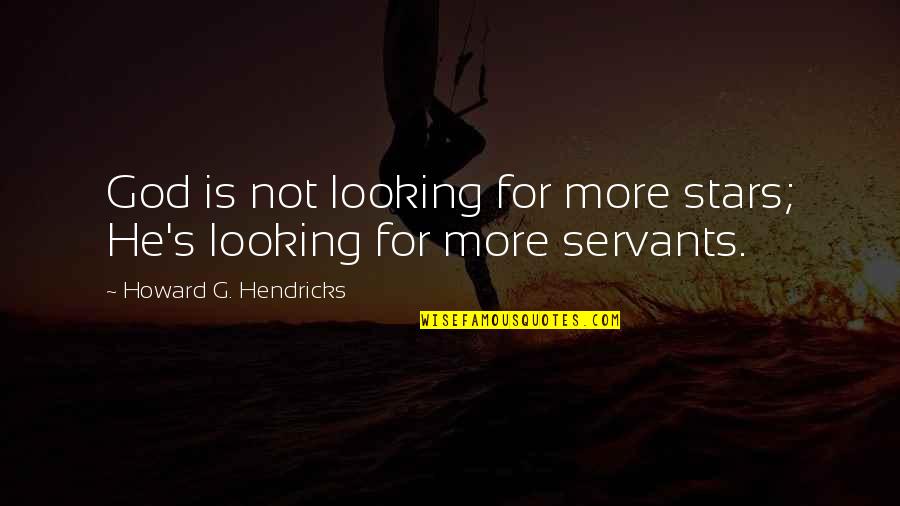 God is not looking for more stars; He's looking for more servants. —
Howard G. Hendricks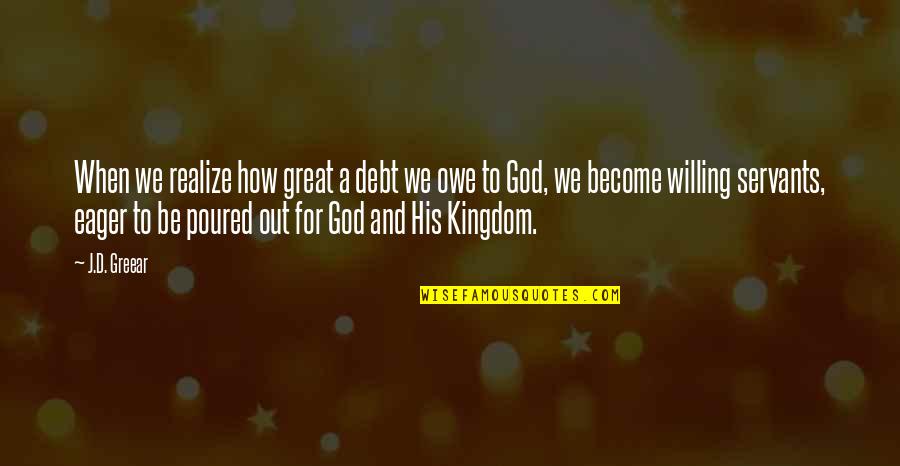 When we realize how great a debt we owe to God, we become willing servants, eager to be poured out for God and His Kingdom. —
J.D. Greear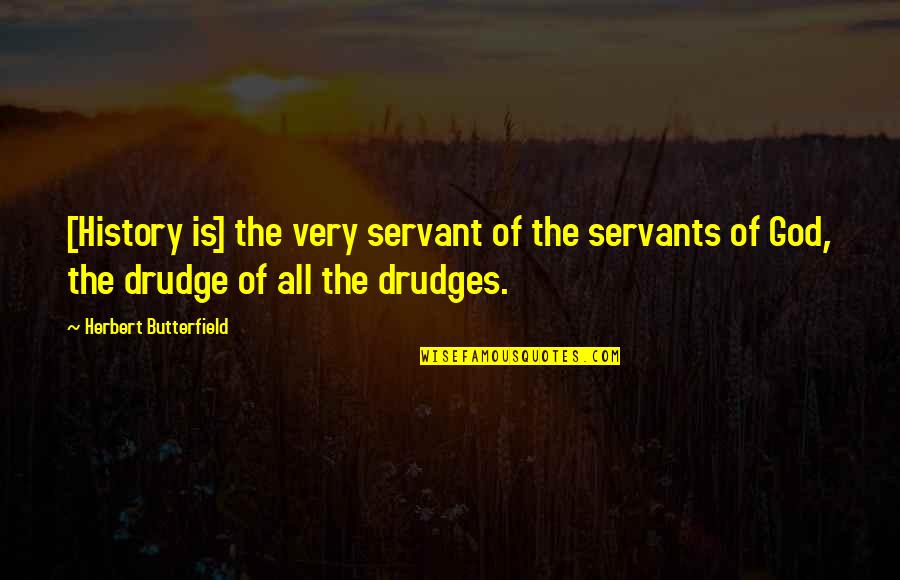 [History is] the very servant of the servants of God, the drudge of all the drudges. —
Herbert Butterfield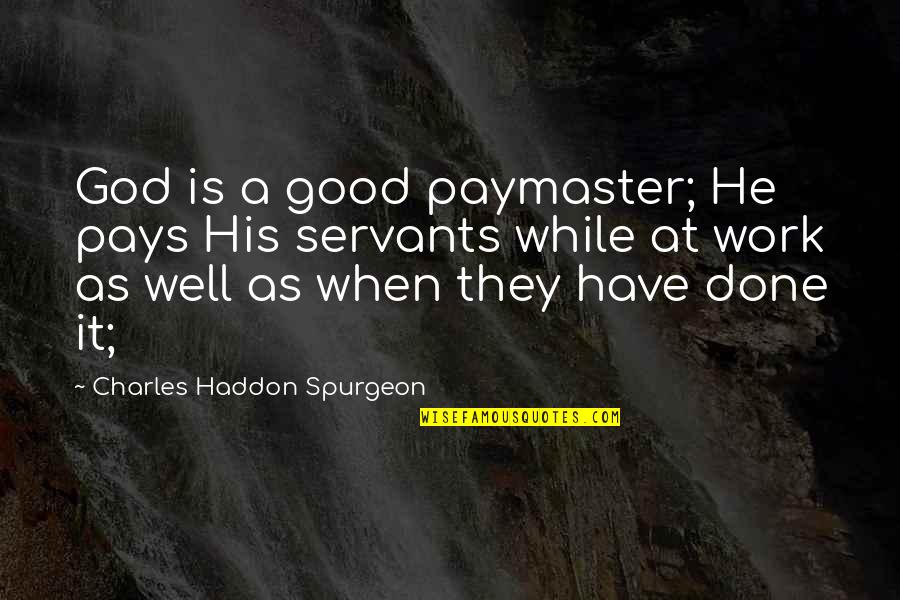 God is a good paymaster; He pays His servants while at work as well as when they have done it; —
Charles Haddon Spurgeon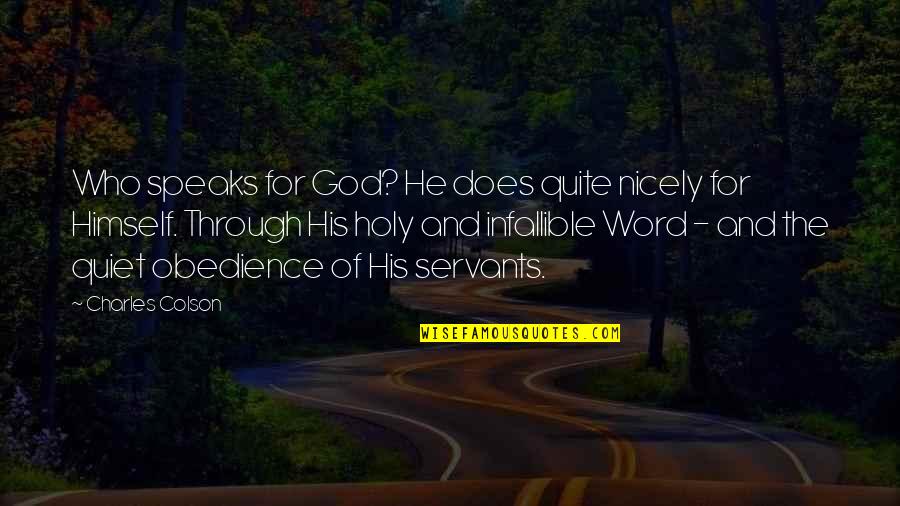 Who speaks for God? He does quite nicely for Himself. Through His holy and infallible Word - and the quiet obedience of His servants. —
Charles Colson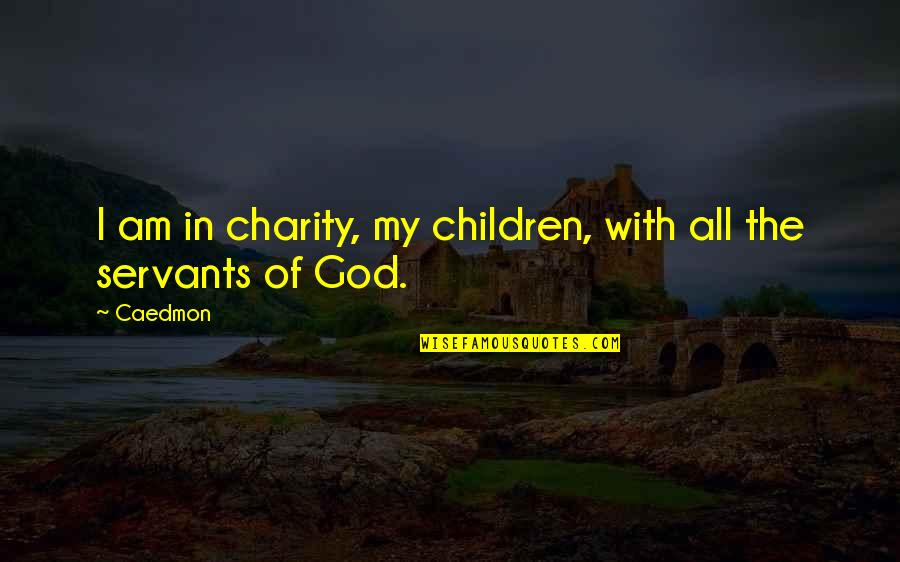 I am in charity, my children, with all the servants of God. —
Caedmon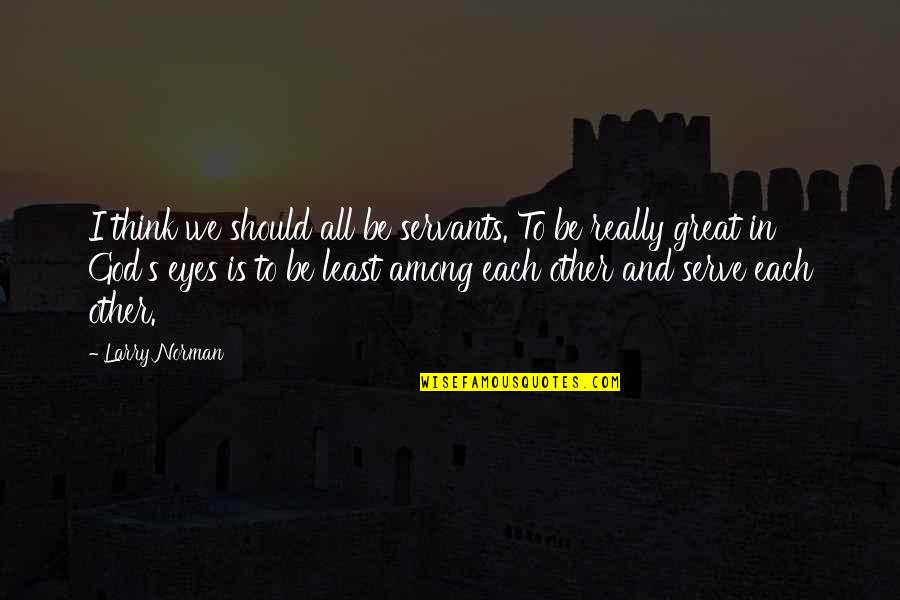 I think we should all be servants. To be really great in God's eyes is to be least among each other and serve each other. —
Larry Norman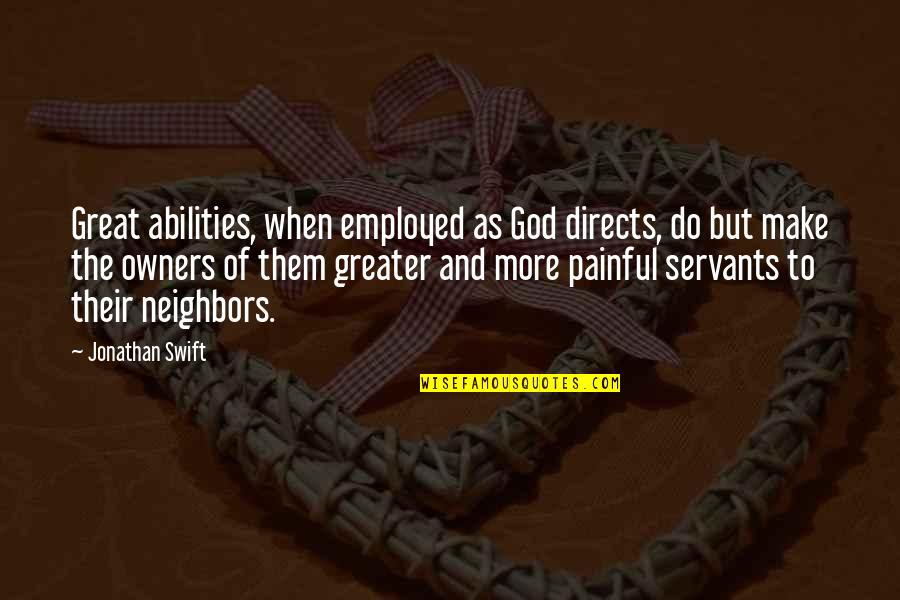 Great abilities, when employed as God directs, do but make the owners of them greater and more painful servants to their neighbors. —
Jonathan Swift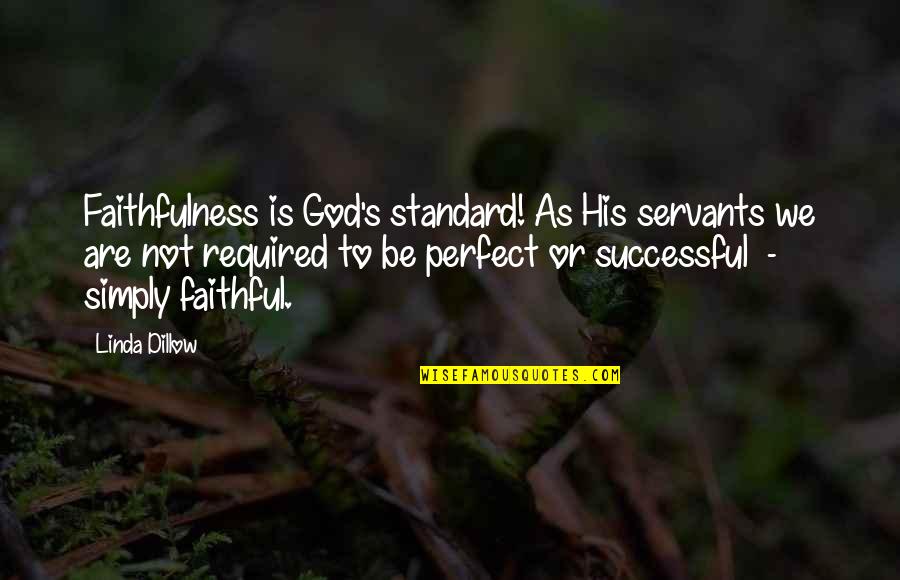 Faithfulness is God's standard! As His servants we are not required to be perfect or successful - simply faithful. —
Linda Dillow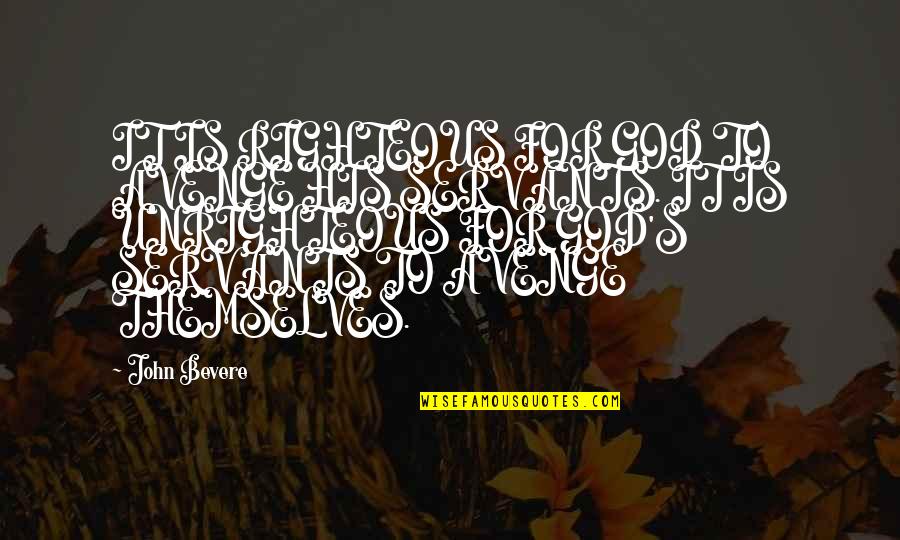 IT IS RIGHTEOUS FOR GOD TO AVENGE HIS SERVANTS. IT IS UNRIGHTEOUS FOR GOD'S SERVANTS TO AVENGE THEMSELVES. —
John Bevere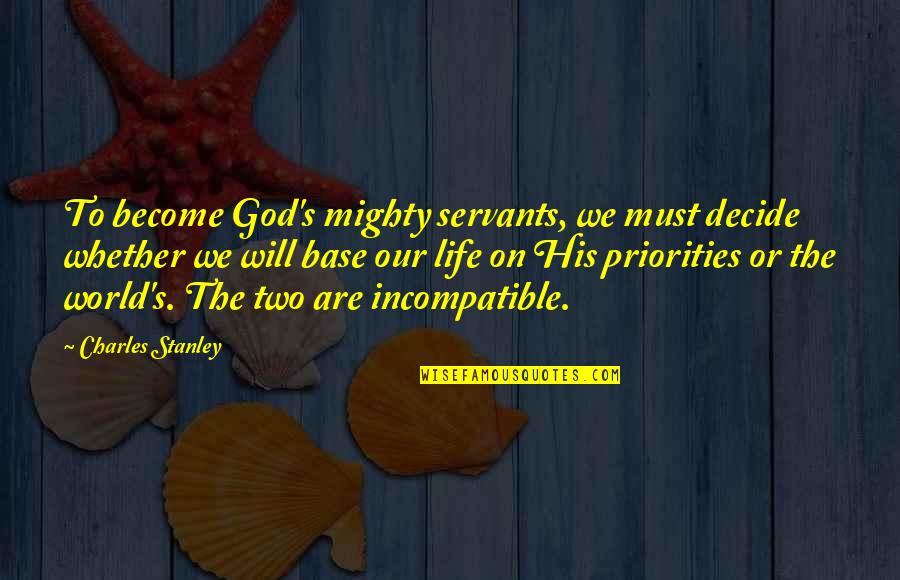 To become God's mighty servants, we must decide whether we will base our life on His priorities or the world's. The two are incompatible. —
Charles Stanley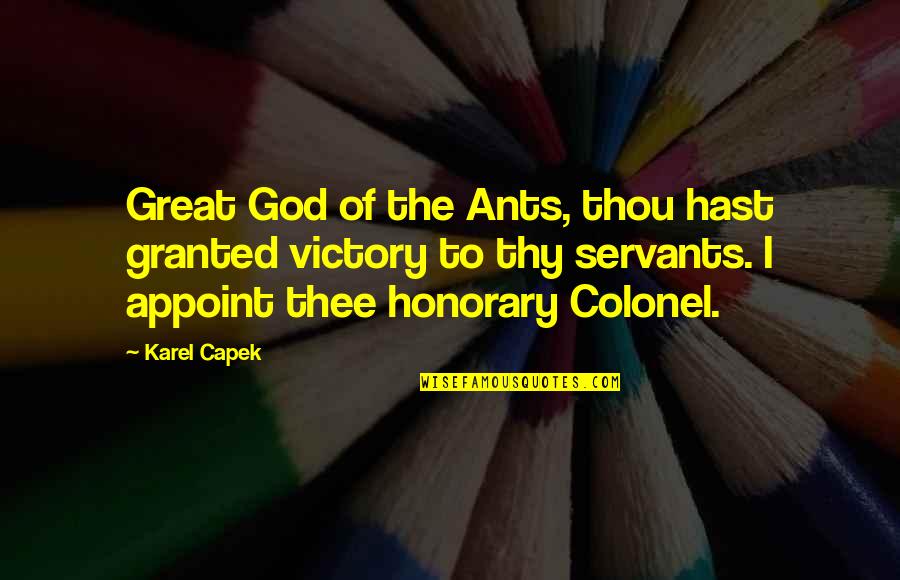 Great God of the Ants, thou hast granted victory to thy servants. I appoint thee honorary Colonel. —
Karel Capek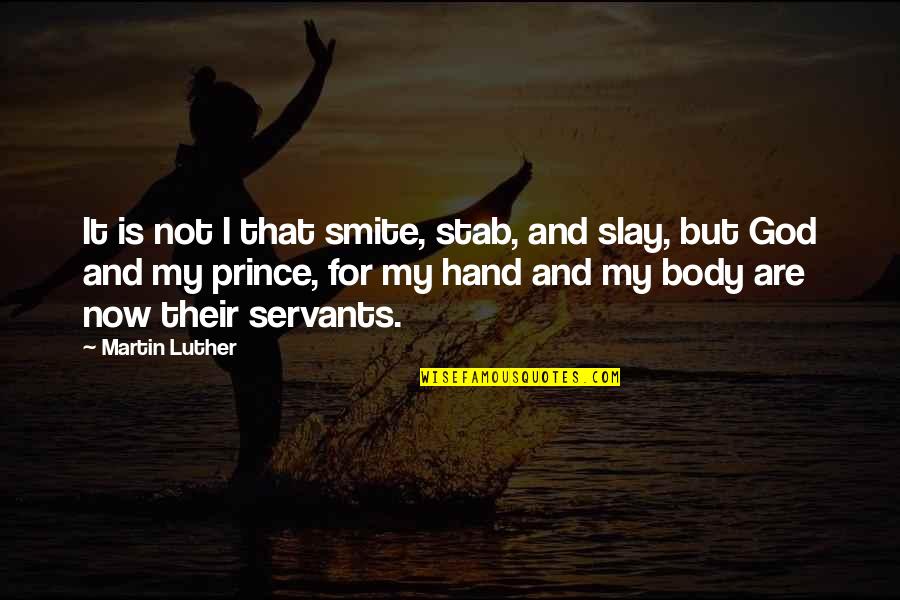 It is not I that smite, stab, and slay, but God and my prince, for my hand and my body are now their servants. —
Martin Luther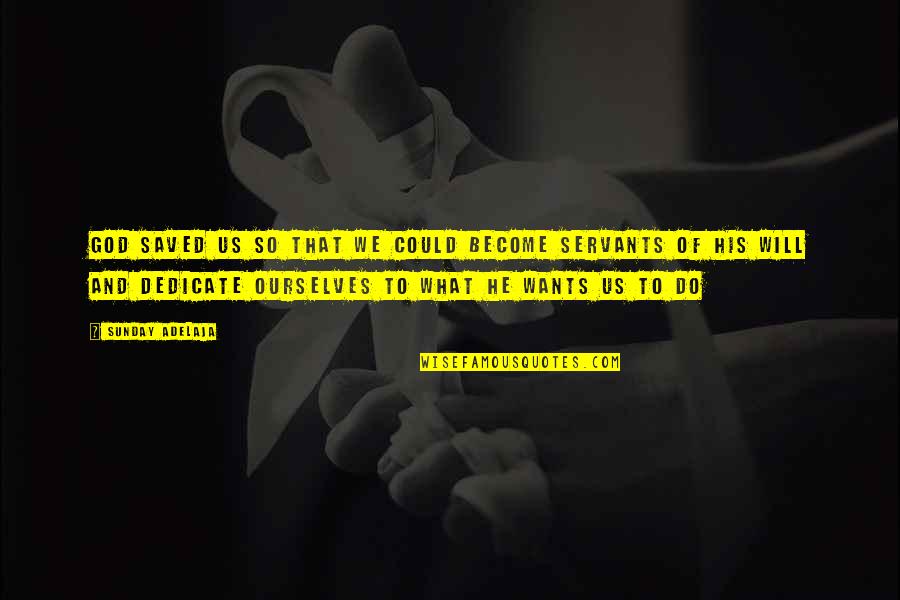 God saved us so that we could become servants of his will and dedicate ourselves to what he wants us to do —
Sunday Adelaja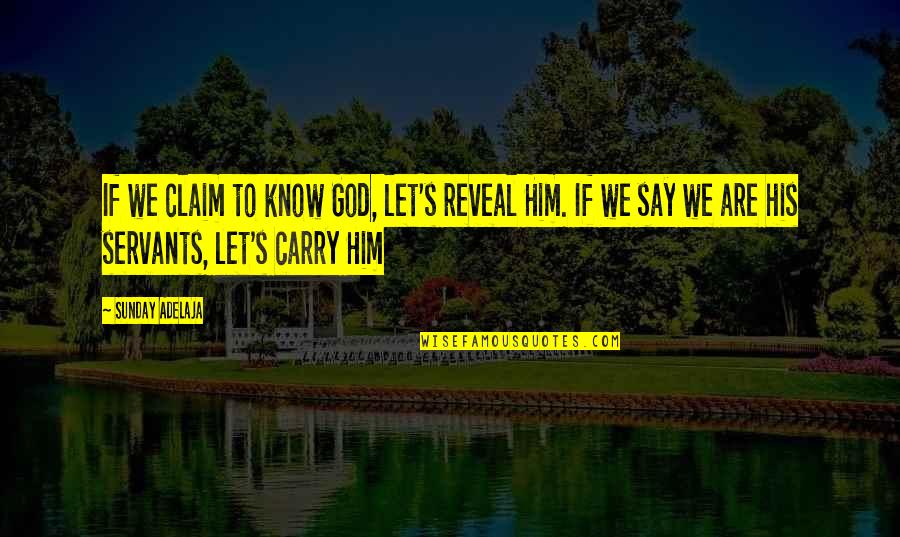 If we claim to know God, let's reveal Him. If we say we are his servants, let's carry Him —
Sunday Adelaja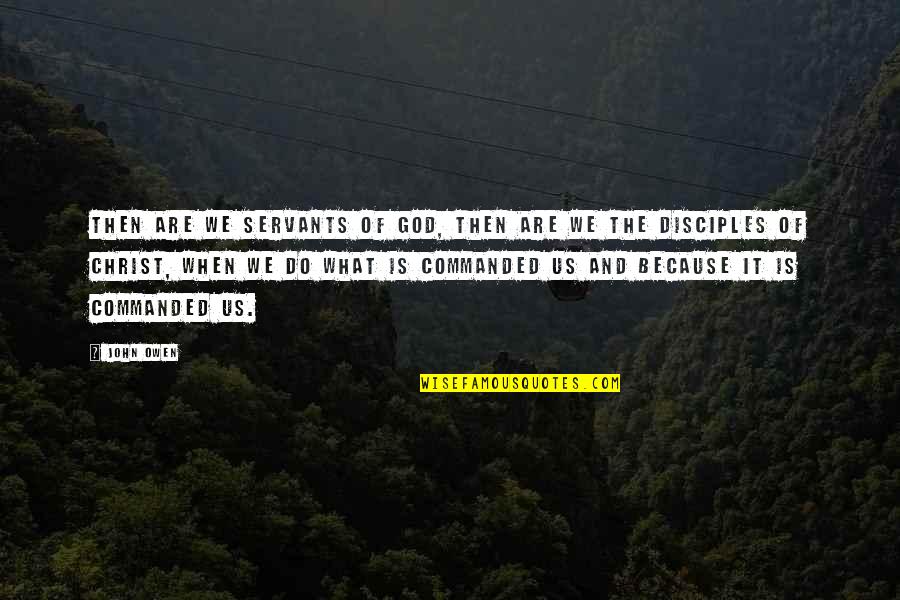 Then are we servants of God, then are we the disciples of Christ, when we do what is commanded us and because it is commanded us. —
John Owen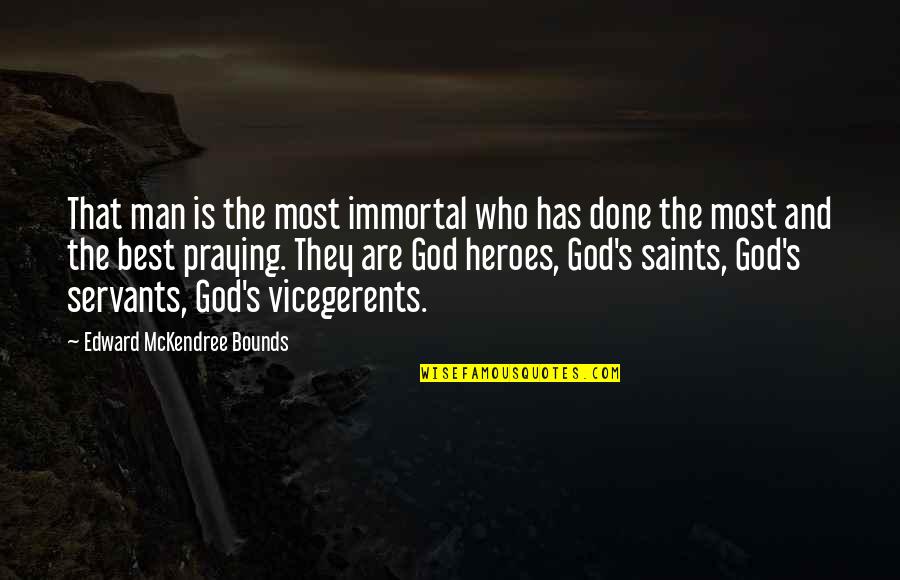 That man is the most immortal who has done the most and the best praying. They are God heroes, God's saints, God's servants, God's vicegerents. —
Edward McKendree Bounds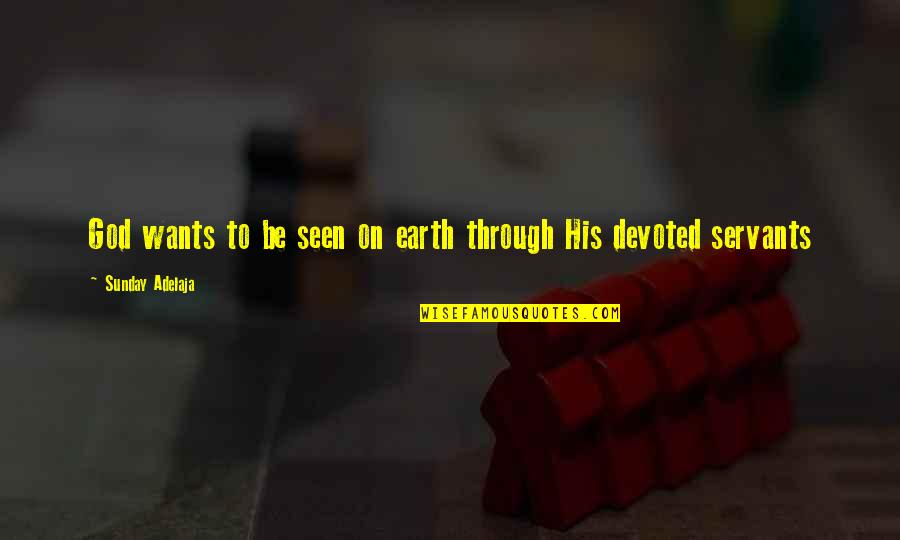 God wants to be seen on earth through His devoted servants —
Sunday Adelaja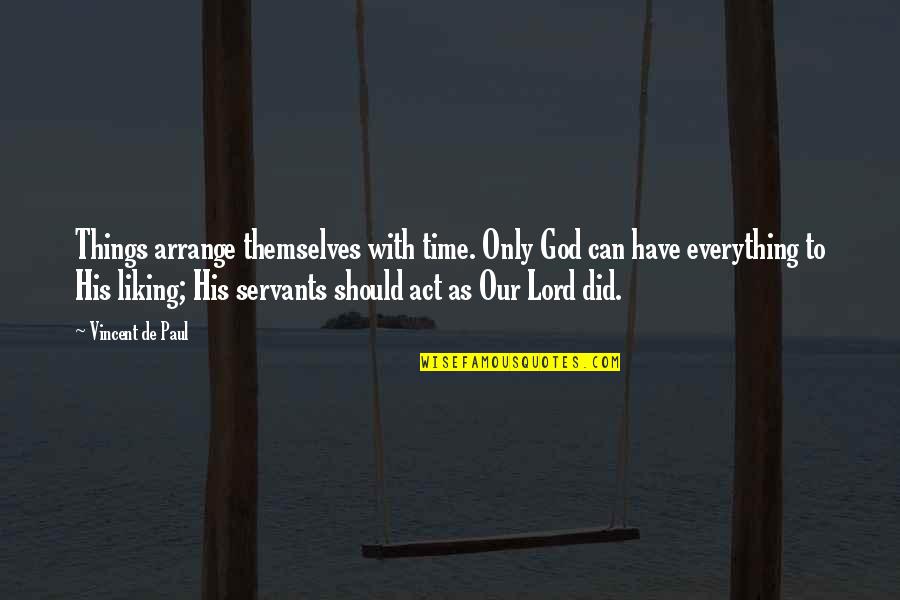 Things arrange themselves with time. Only God can have everything to His liking; His servants should act as Our Lord did. —
Vincent De Paul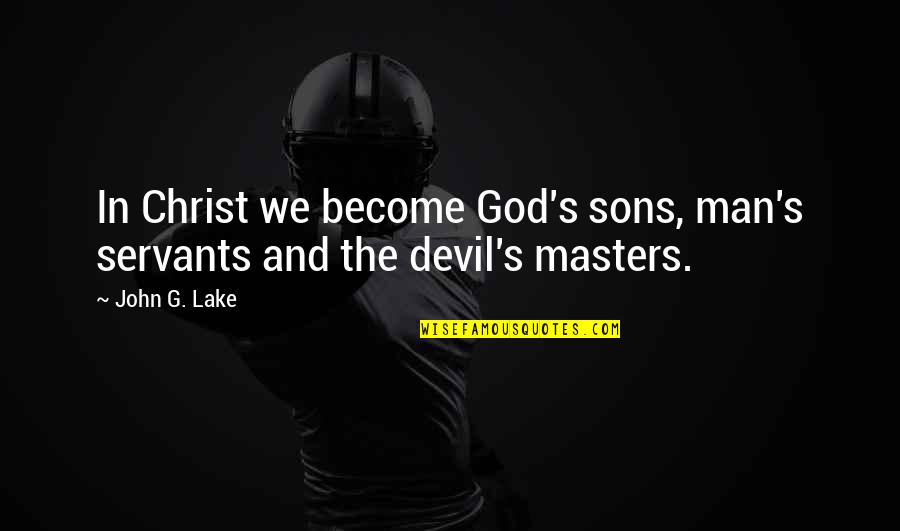 In Christ we become God's sons, man's servants and the devil's masters. —
John G. Lake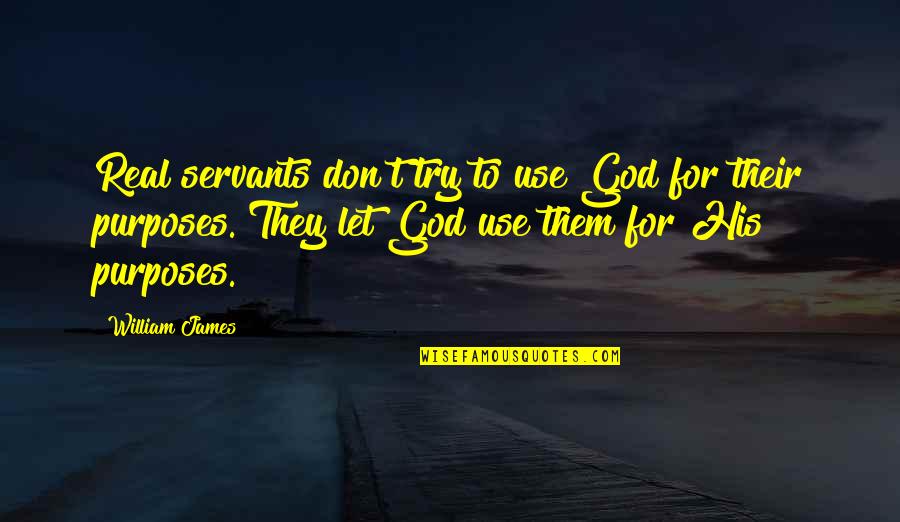 Real servants don't try to use God for their purposes. They let God use them for His purposes. —
William James