See Through Lens Quotes
Collection of top 29 famous quotes about See Through Lens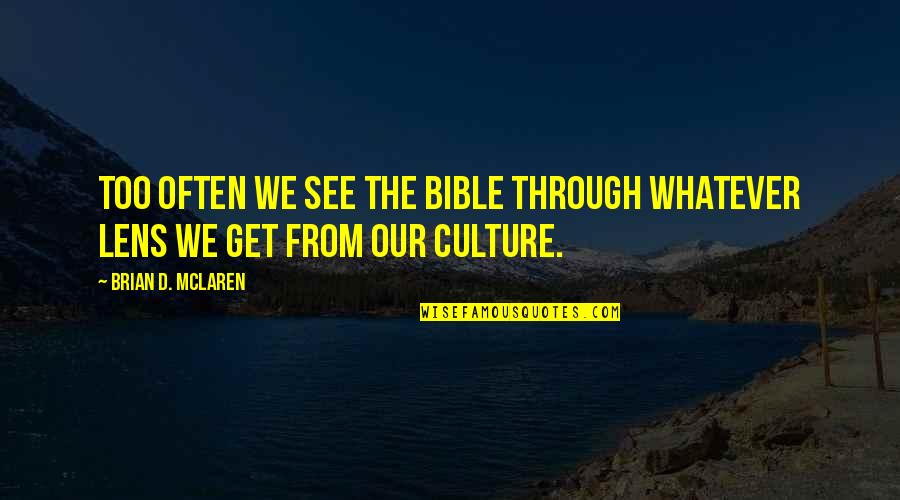 Too often we see the Bible through whatever lens we get from our culture.
—
Brian D. McLaren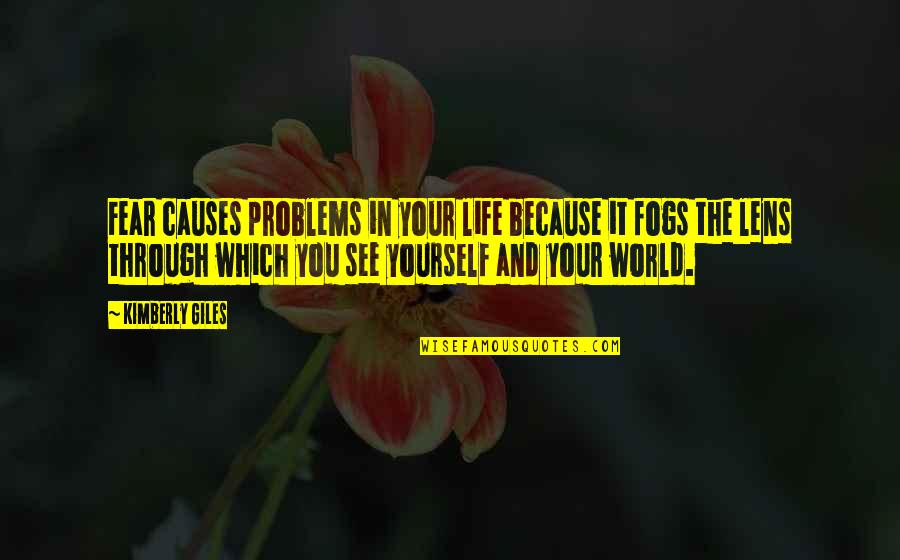 Fear causes problems in your life because it fogs the lens through which you see yourself and your world.
—
Kimberly Giles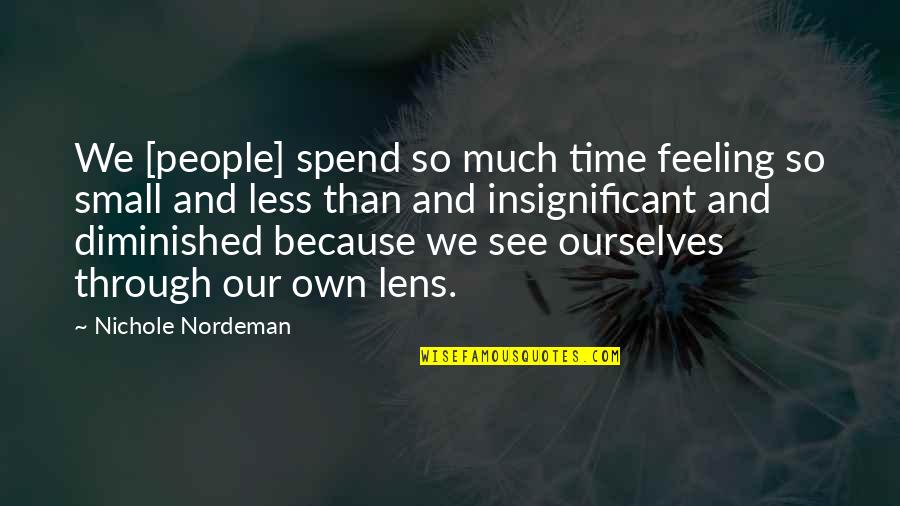 We [people] spend so much time feeling so small and less than and insignificant and diminished because we see ourselves through our own lens.
—
Nichole Nordeman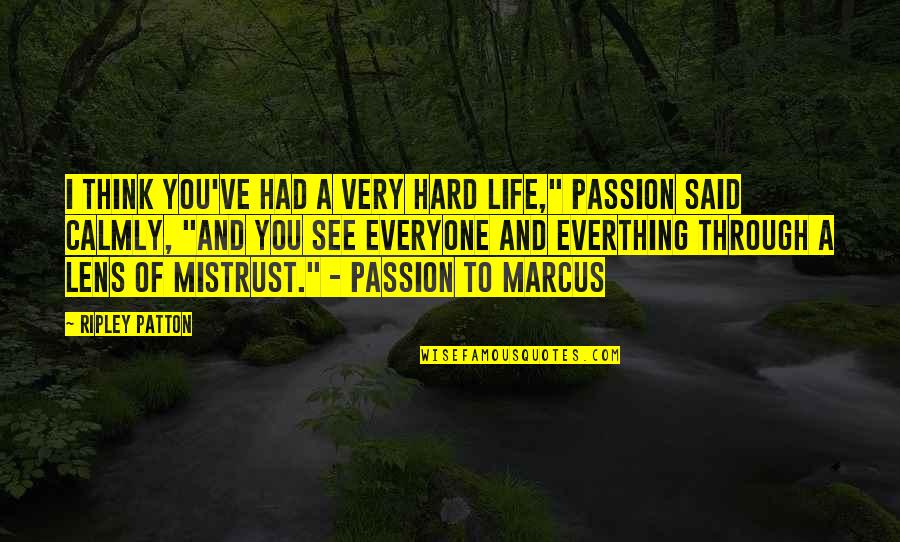 I think you've had a very hard life," Passion said calmly, "and you see everyone and everthing through a lens of mistrust." - Passion to Marcus
—
Ripley Patton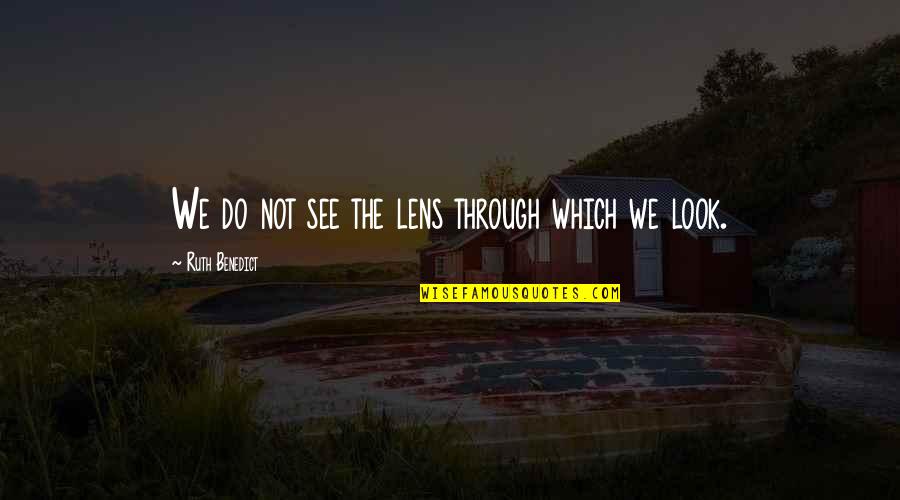 We do not see the lens through which we look.
—
Ruth Benedict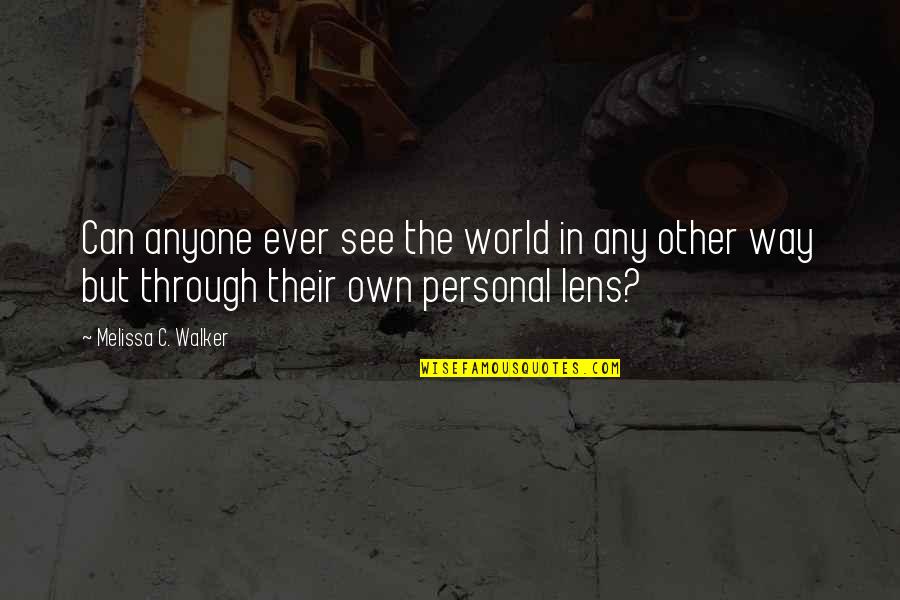 Can anyone ever see the world in any other way but through their own personal lens?
—
Melissa C. Walker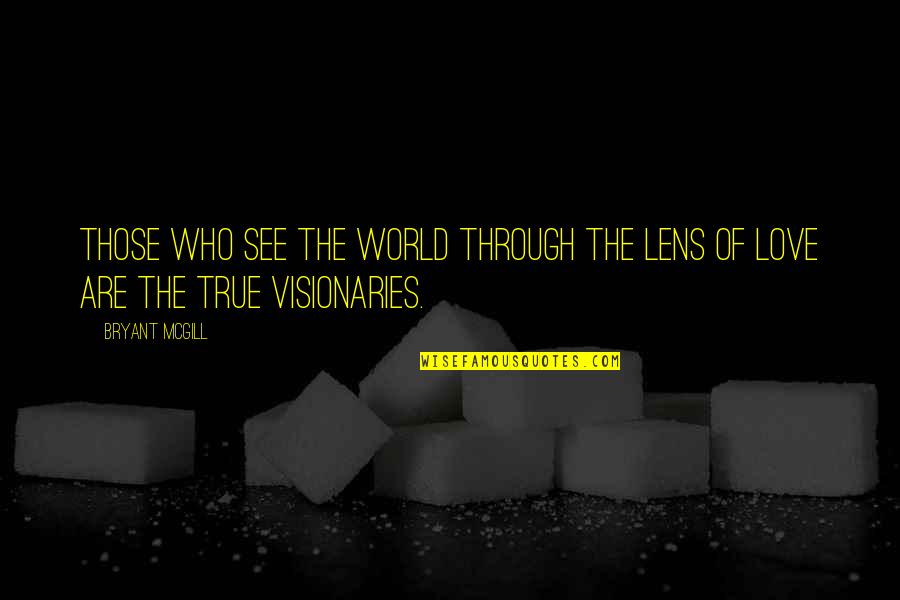 Those who see the world through the lens of love are the true visionaries.
—
Bryant McGill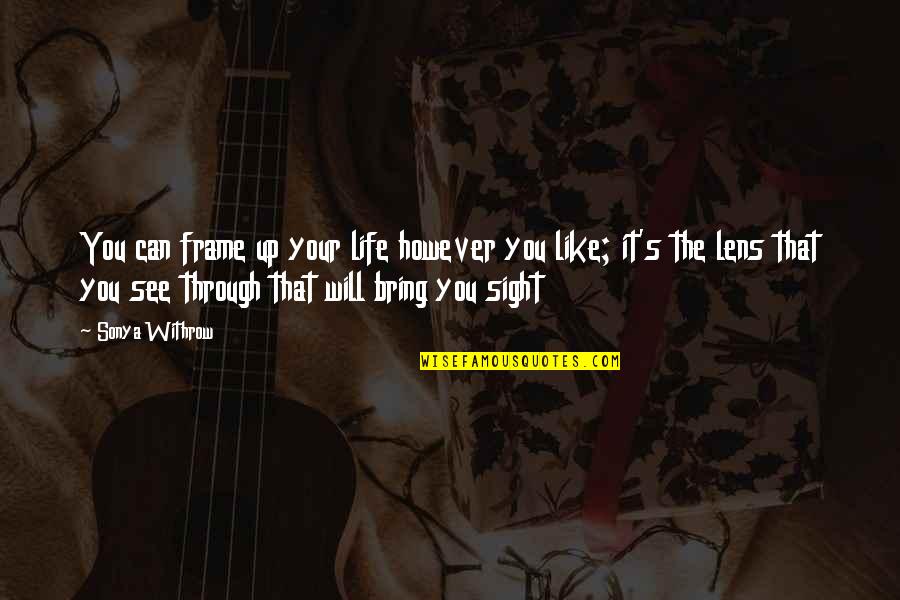 You can frame up your life however you like; it's the lens that you see through that will bring you sight
—
Sonya Withrow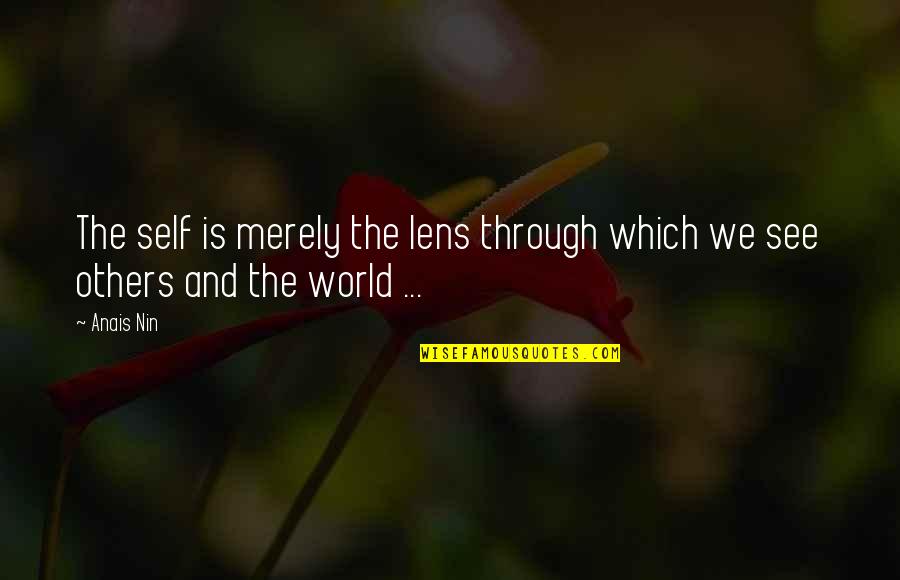 The self is merely the lens through which we see others and the world ...
—
Anais Nin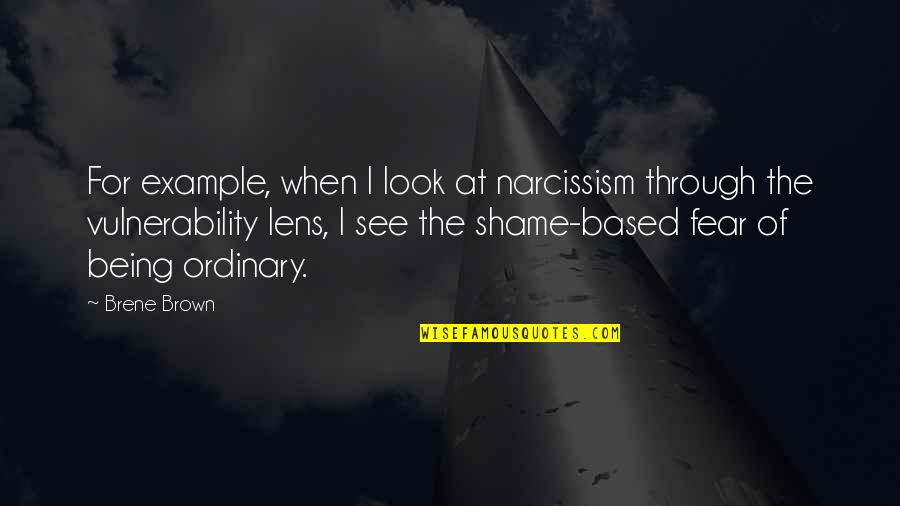 For example, when I look at narcissism through the vulnerability lens, I see the shame-based fear of being ordinary. —
Brene Brown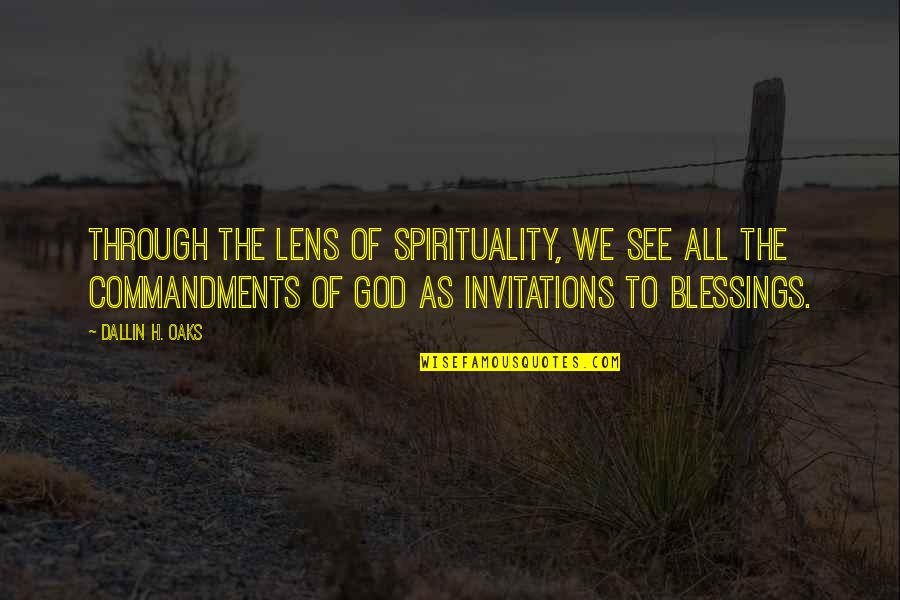 Through the lens of spirituality, we see all the commandments of God as invitations to blessings. —
Dallin H. Oaks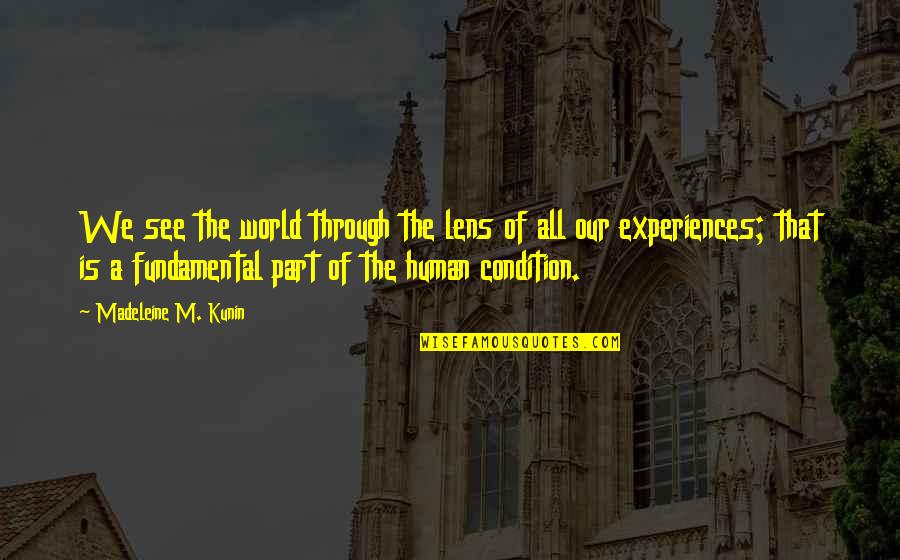 We see the world through the lens of all our experiences; that is a fundamental part of the human condition. —
Madeleine M. Kunin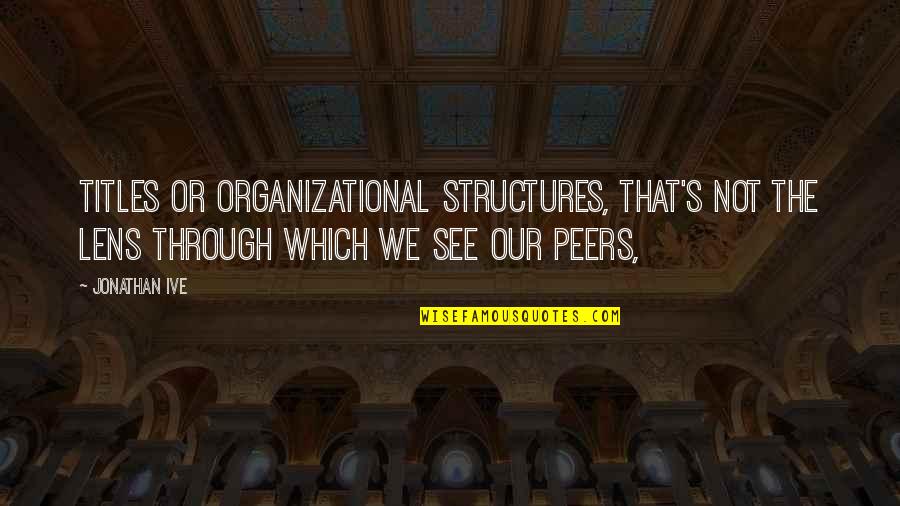 Titles or organizational structures, that's not the lens through which we see our peers, —
Jonathan Ive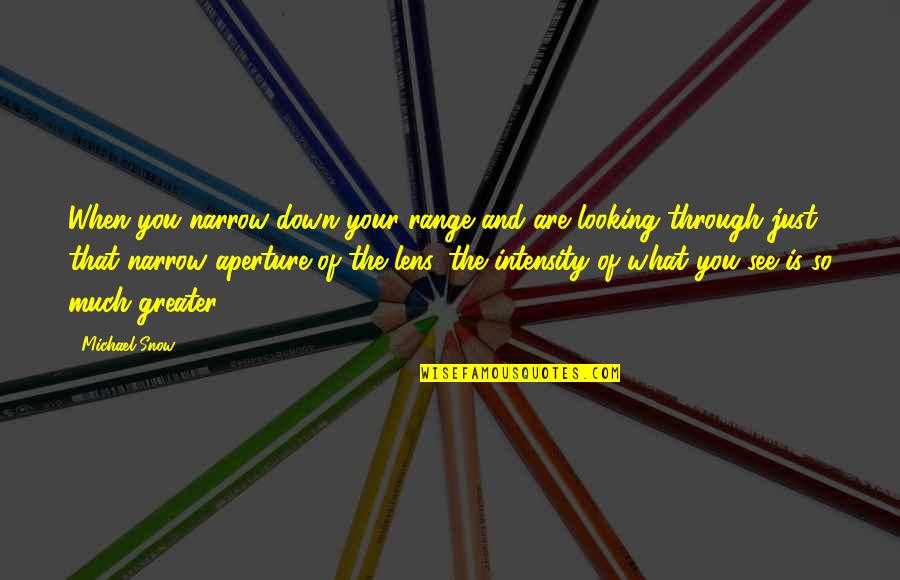 When you narrow down your range and are looking through just that narrow aperture of the lens, the intensity of what you see is so much greater. —
Michael Snow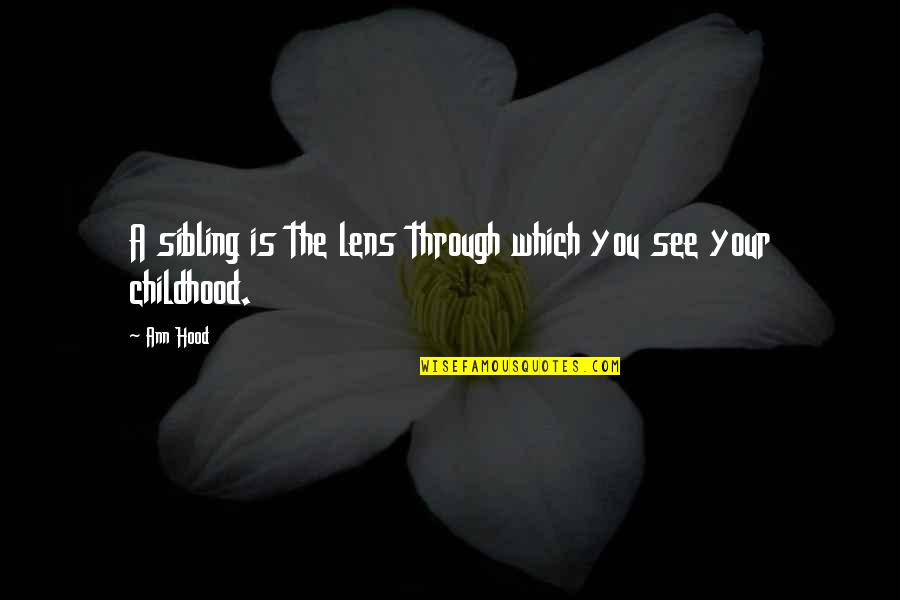 A sibling is the lens through which you see your childhood. —
Ann Hood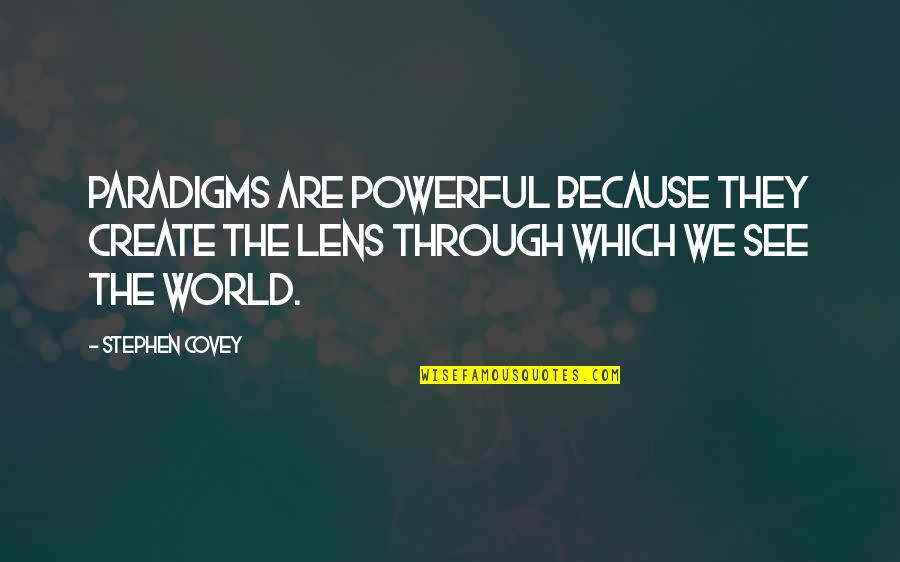 Paradigms are powerful because they create the lens through which we see the world. —
Stephen Covey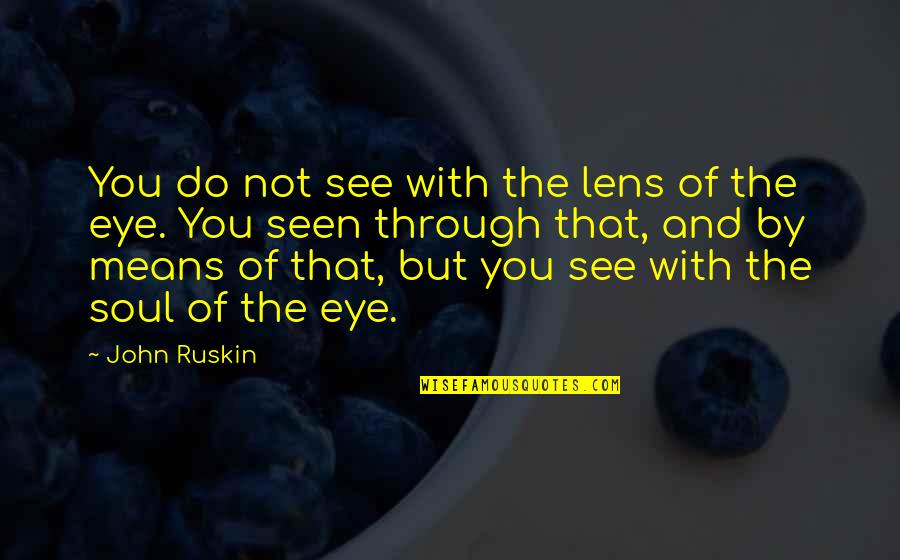 You do not see with the lens of the eye. You seen through that, and by means of that, but you see with the soul of the eye. —
John Ruskin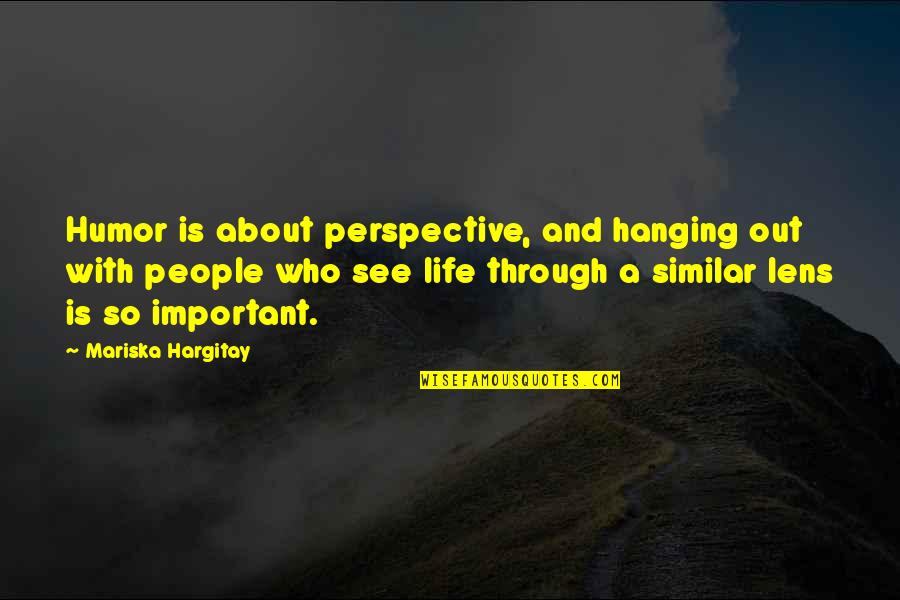 Humor is about perspective, and hanging out with people who see life through a similar lens is so important. —
Mariska Hargitay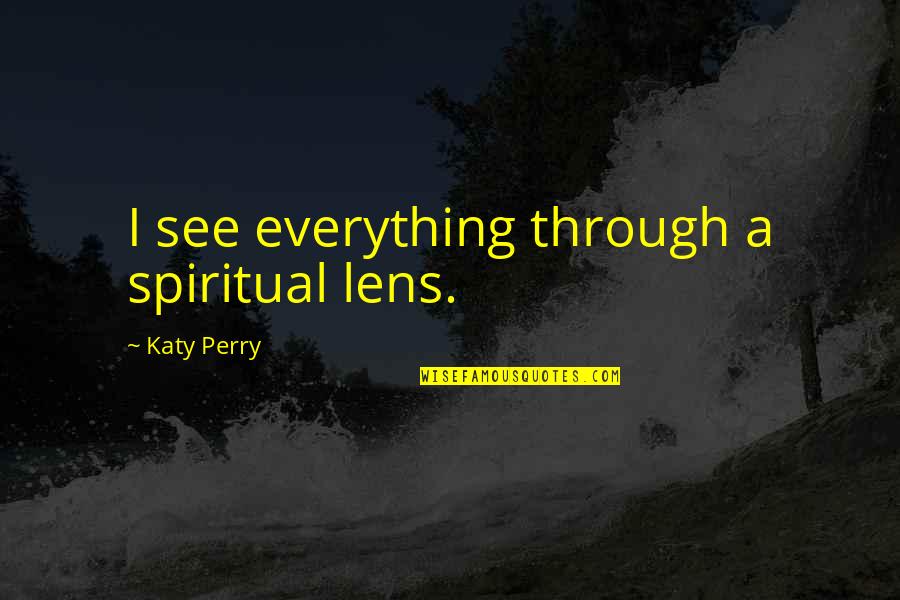 I see everything through a spiritual lens. —
Katy Perry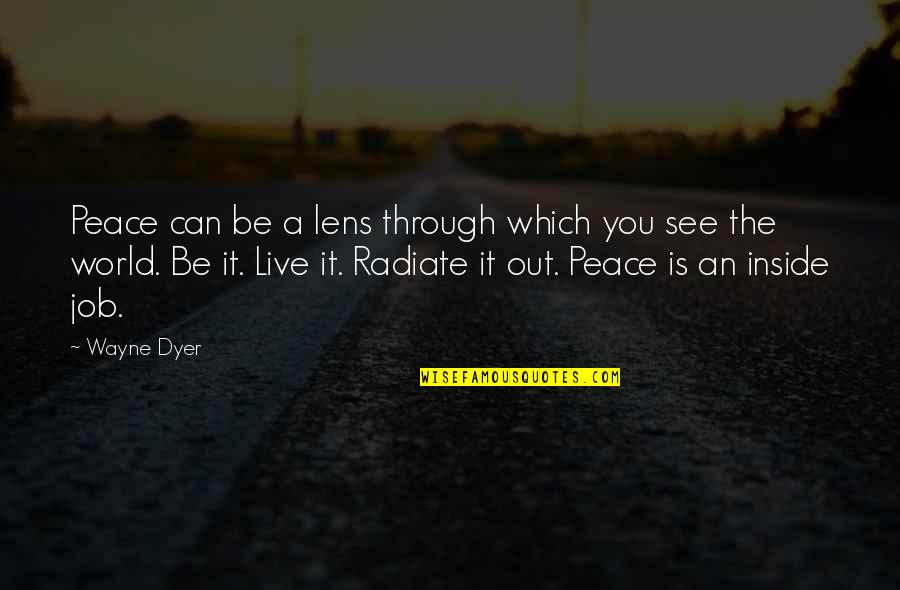 Peace can be a lens through which you see the world. Be it. Live it. Radiate it out. Peace is an inside job. —
Wayne Dyer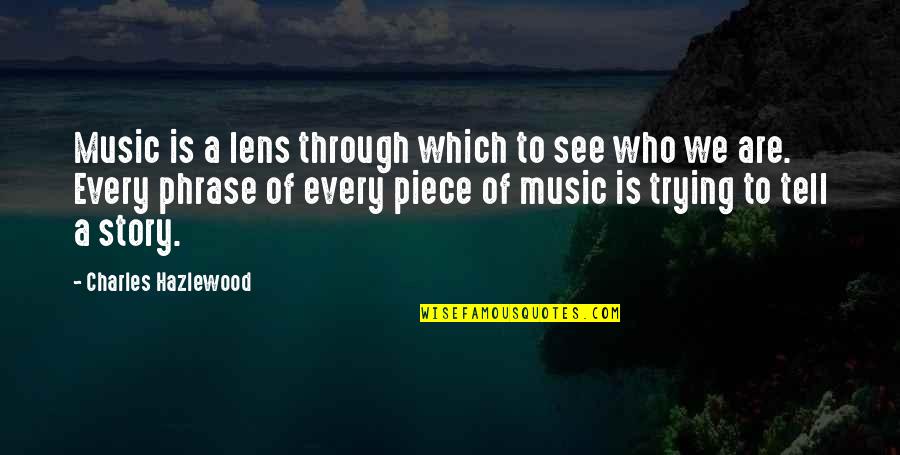 Music is a lens through which to see who we are. Every phrase of every piece of music is trying to tell a story. —
Charles Hazlewood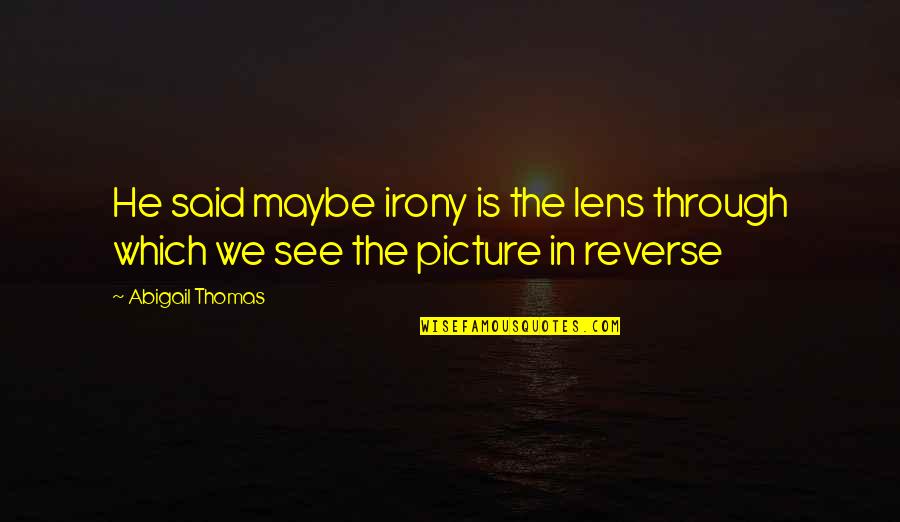 He said maybe irony is the lens through which we see the picture in reverse —
Abigail Thomas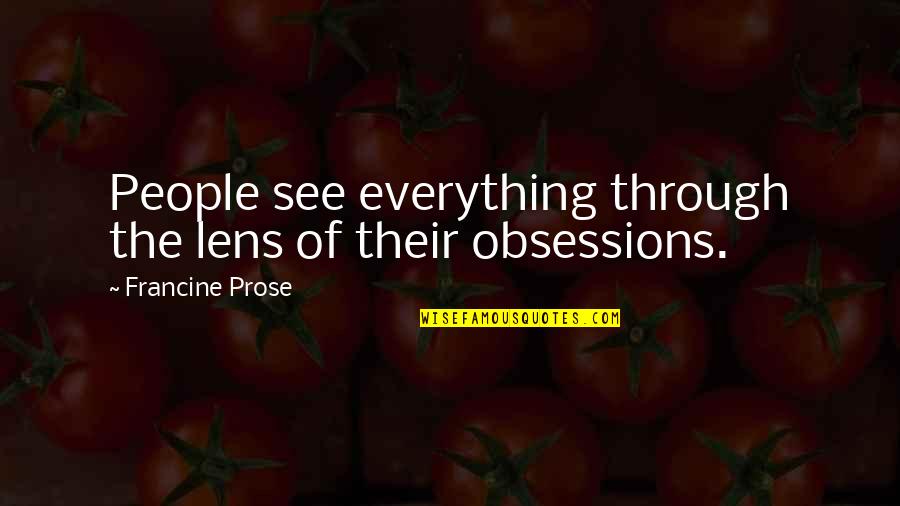 People see everything through the lens of their obsessions. —
Francine Prose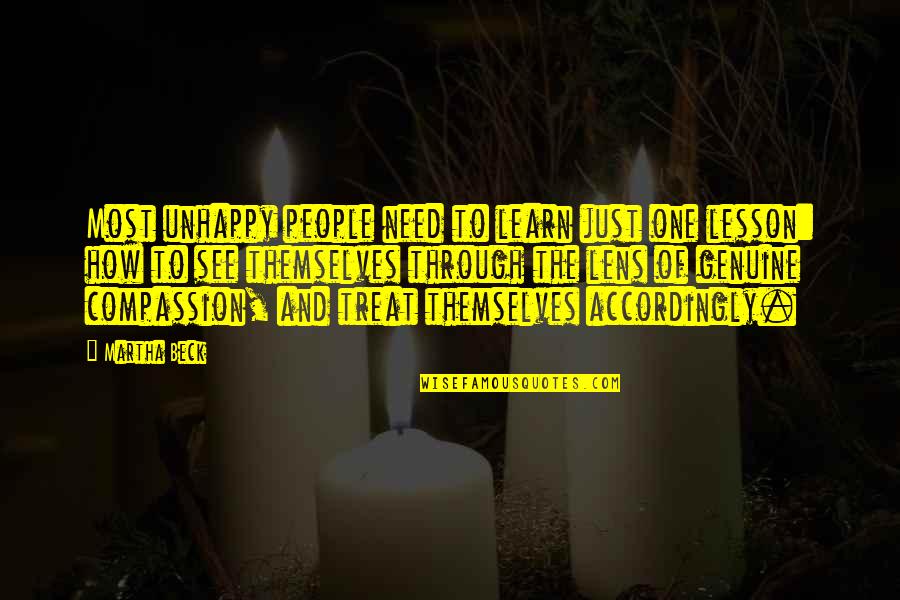 Most unhappy people need to learn just one lesson: how to see themselves through the lens of genuine compassion, and treat themselves accordingly. —
Martha Beck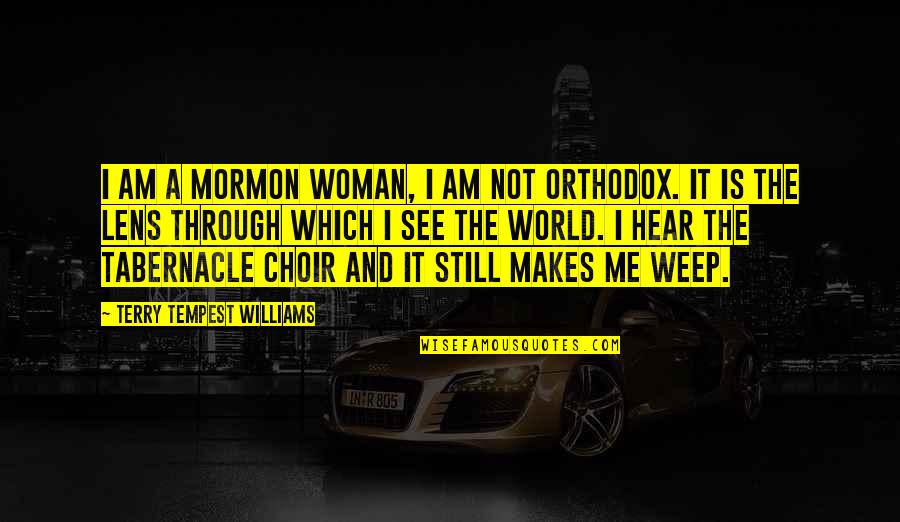 I am a Mormon woman, I am not orthodox. It is the lens through which I see the world. I hear the Tabernacle Choir and it still makes me weep. —
Terry Tempest Williams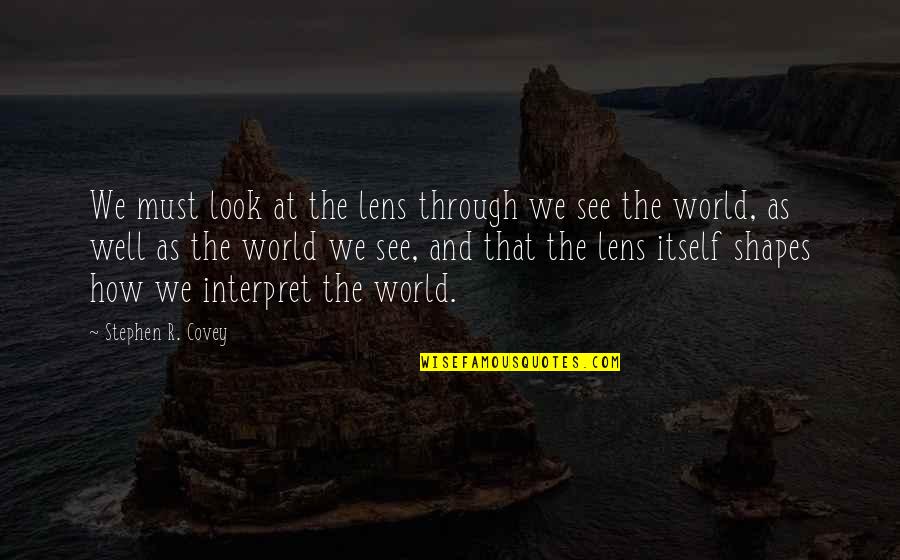 We must look at the lens through we see the world, as well as the world we see, and that the lens itself shapes how we interpret the world. —
Stephen R. Covey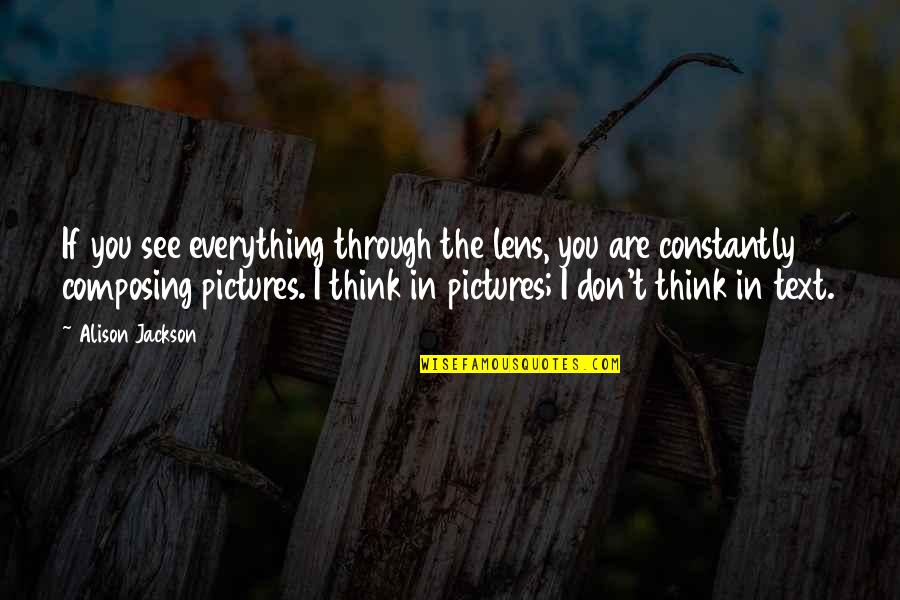 If you see everything through the lens, you are constantly composing pictures. I think in pictures; I don't think in text. —
Alison Jackson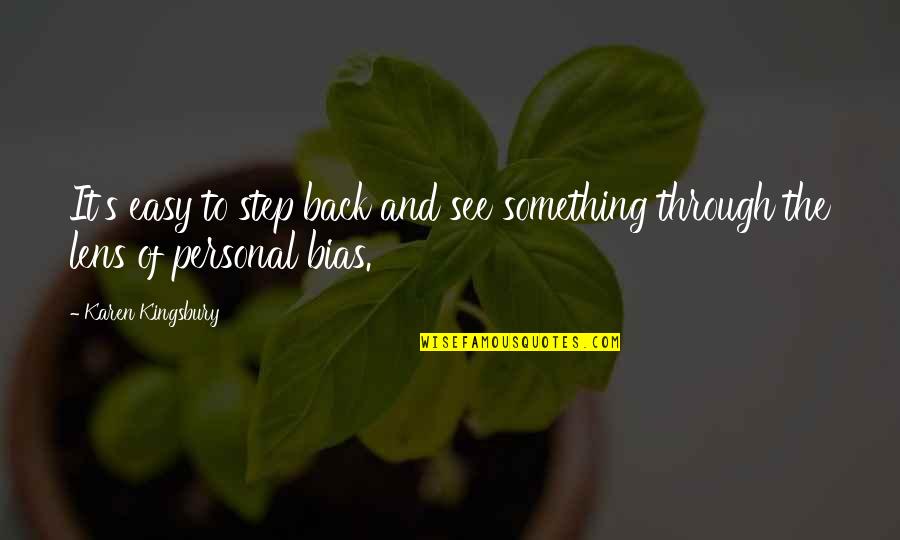 It's easy to step back and see something through the lens of personal bias. —
Karen Kingsbury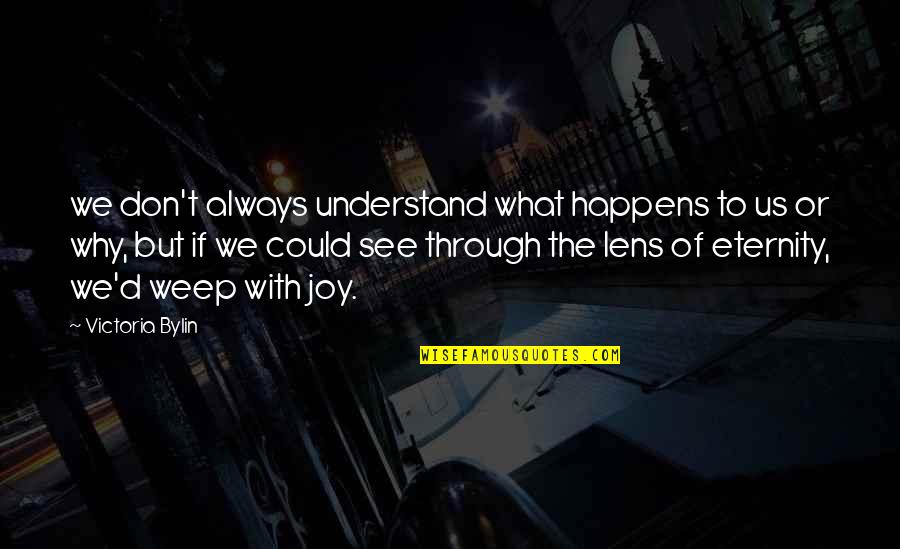 we don't always understand what happens to us or why, but if we could see through the lens of eternity, we'd weep with joy. —
Victoria Bylin