Script Writing Quotes
Collection of top 42 famous quotes about Script Writing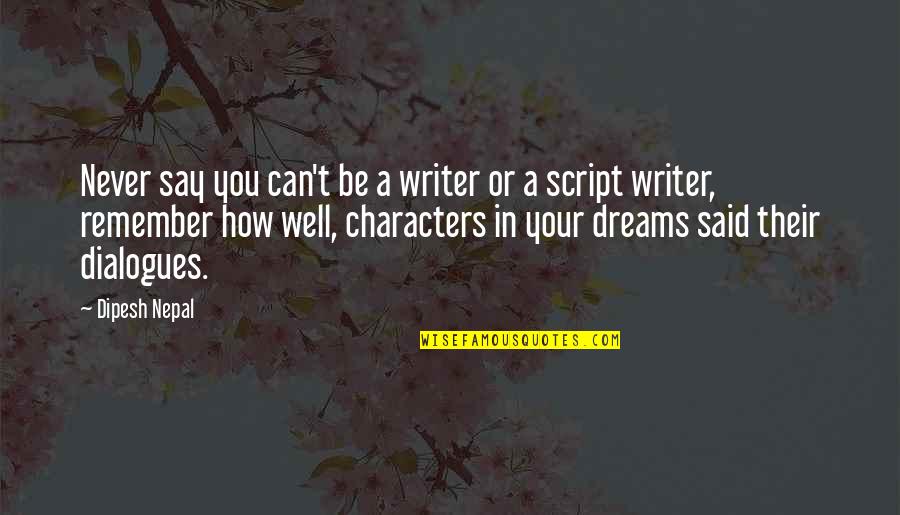 Never say you can't be a writer or a script writer, remember how well, characters in your dreams said their dialogues.
—
Dipesh Nepal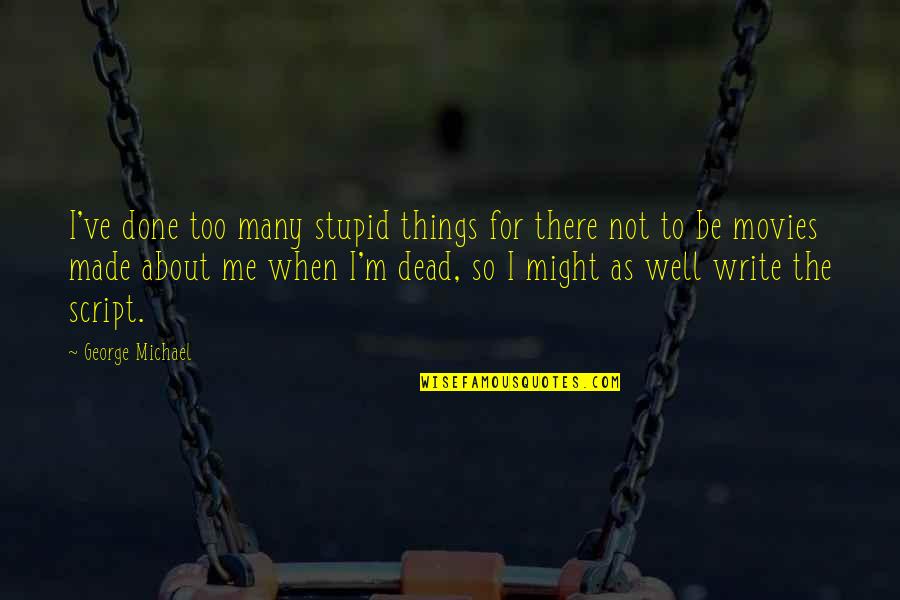 I've done too many stupid things for there not to be movies made about me when I'm dead, so I might as well write the script.
—
George Michael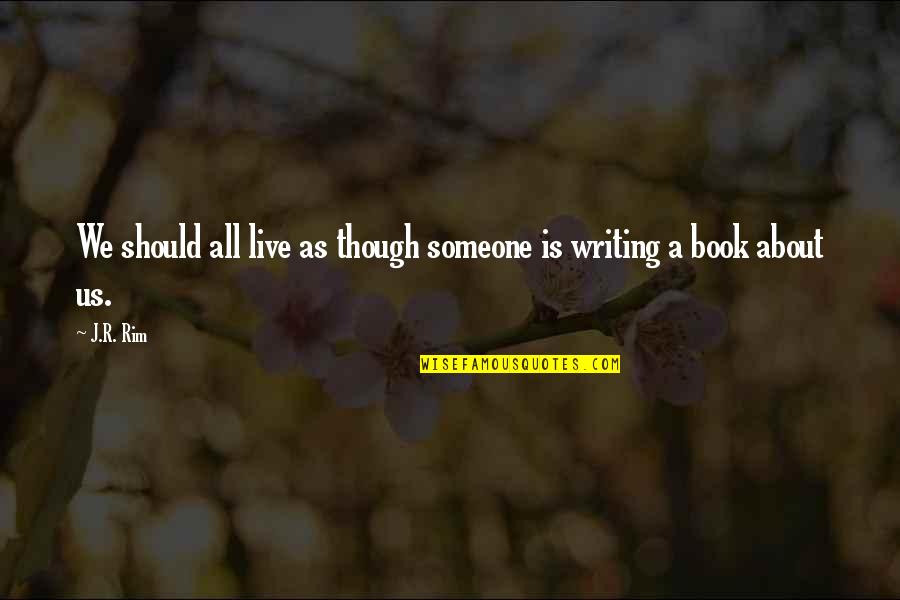 We should all live as though someone is writing a book about us.
—
J.R. Rim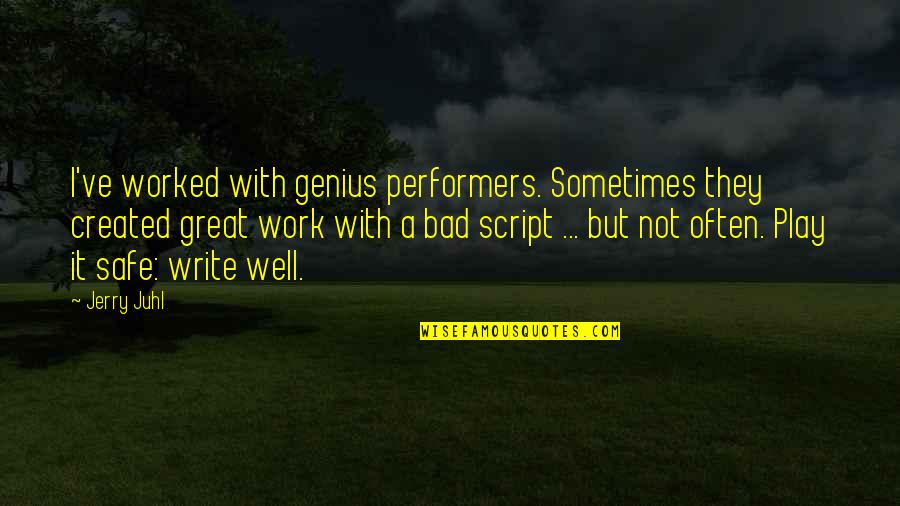 I've worked with genius performers. Sometimes they created great work with a bad script ... but not often. Play it safe: write well.
—
Jerry Juhl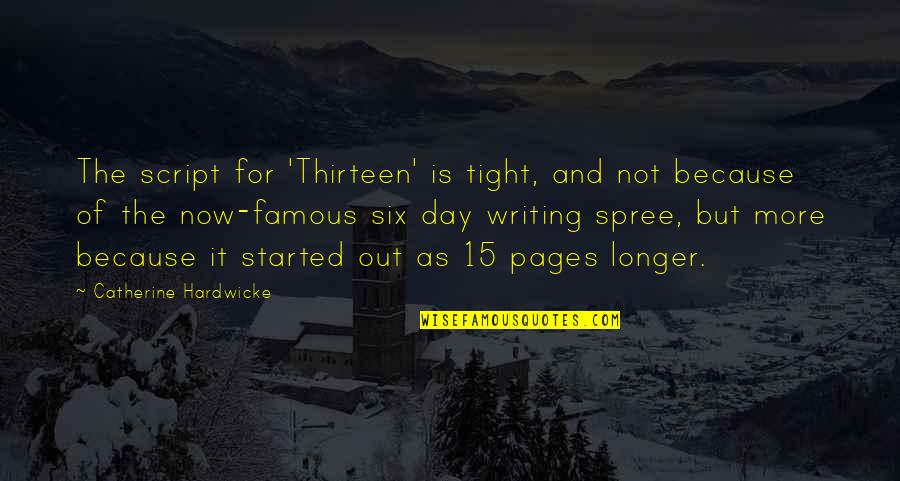 The script for 'Thirteen' is tight, and not because of the now-famous six day writing spree, but more because it started out as 15 pages longer.
—
Catherine Hardwicke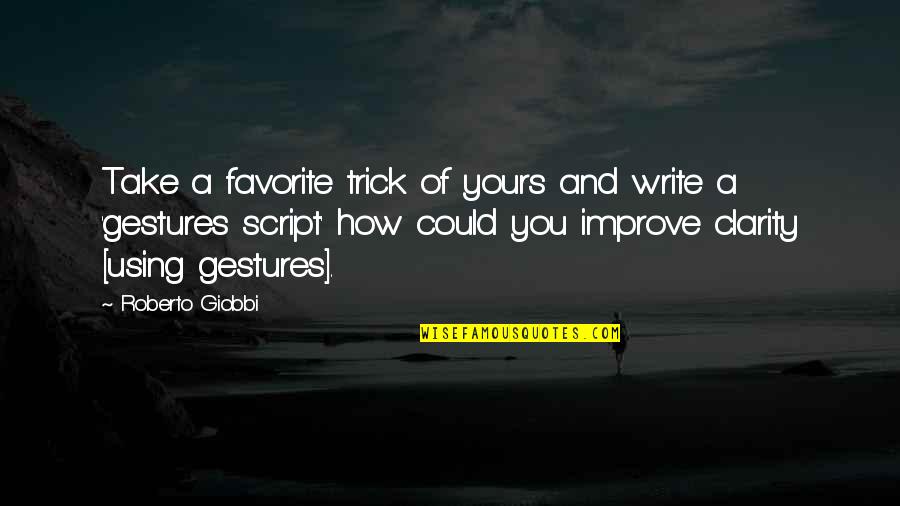 Take a favorite trick of yours and write a 'gestures script' how could you improve clarity [using gestures].
—
Roberto Giobbi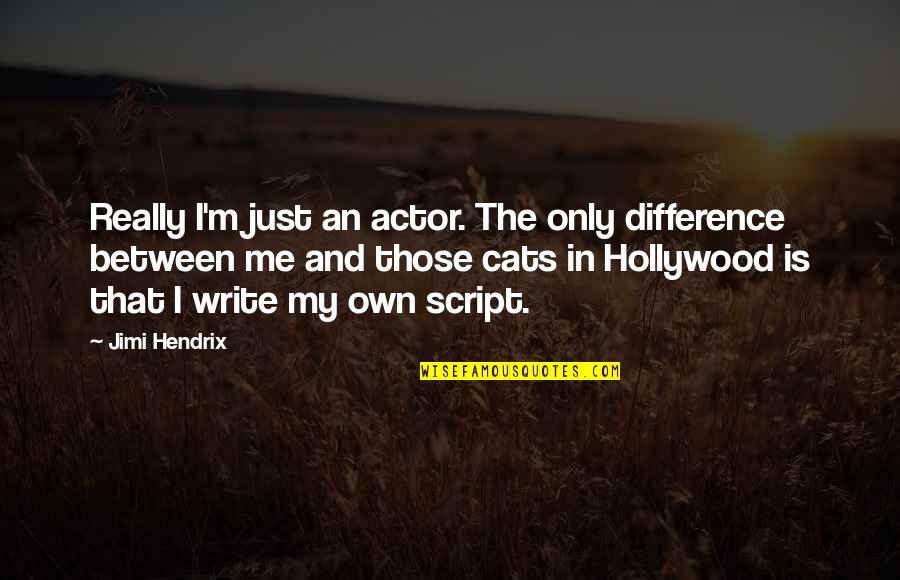 Really I'm just an actor. The only difference between me and those cats in Hollywood is that I write my own script.
—
Jimi Hendrix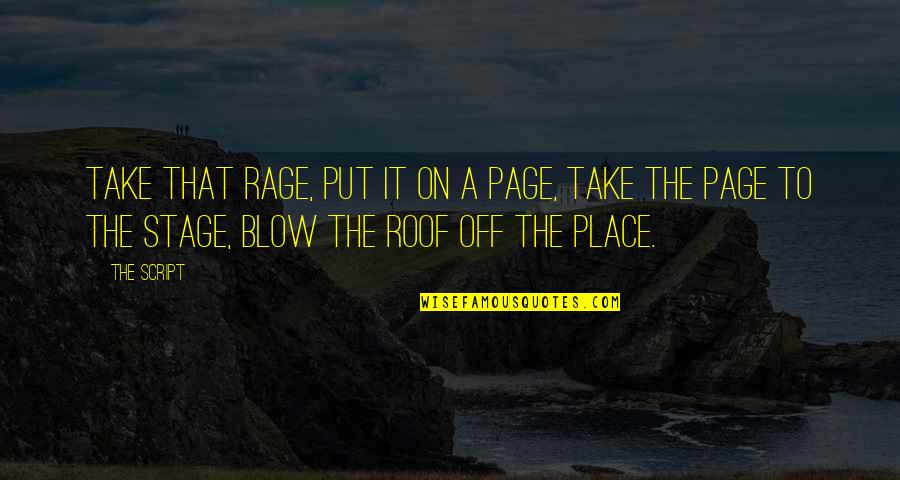 Take that rage, put it on a page, take the page to the stage, blow the roof off the place.
—
The Script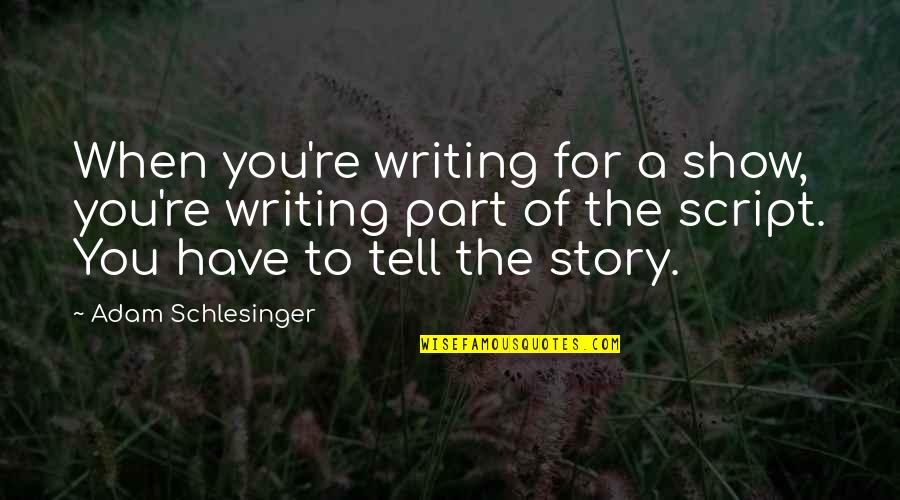 When you're writing for a show, you're writing part of the script. You have to tell the story.
—
Adam Schlesinger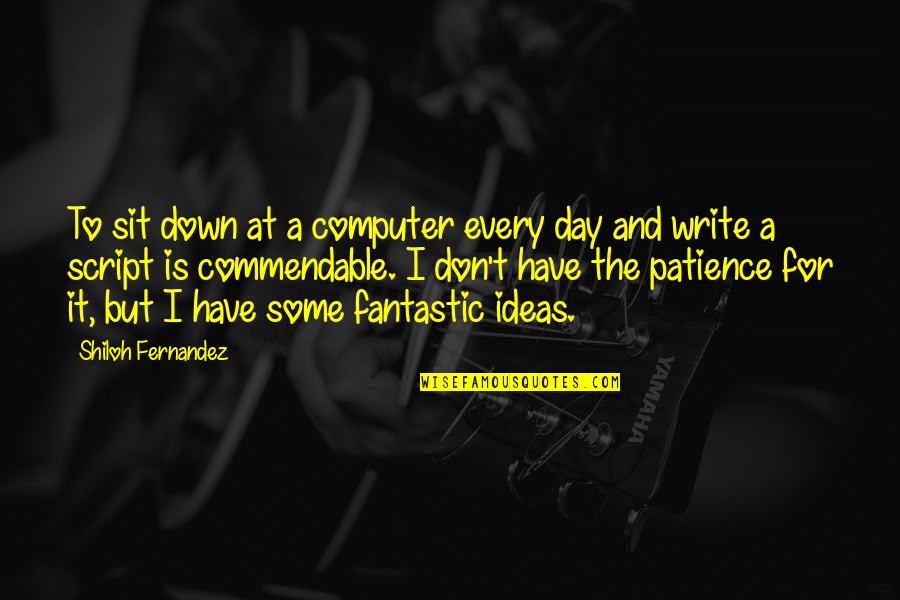 To sit down at a computer every day and write a script is commendable. I don't have the patience for it, but I have some fantastic ideas.
—
Shiloh Fernandez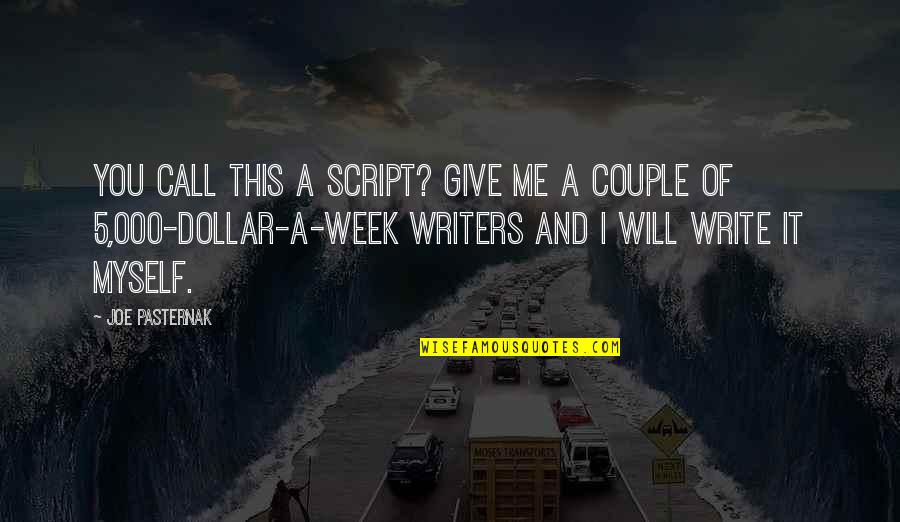 You call this a script? Give me a couple of 5,000-dollar-a-week writers and I will write it myself.
—
Joe Pasternak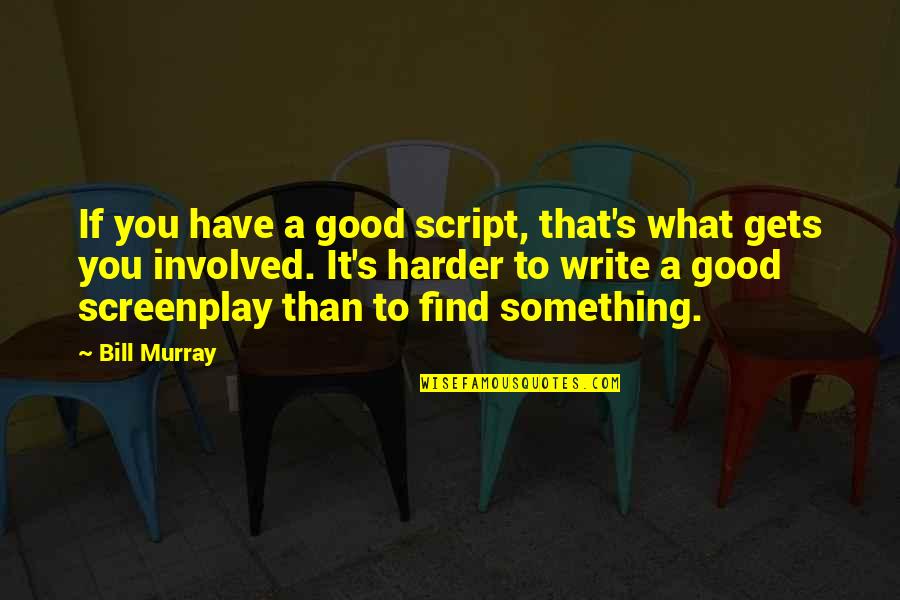 If you have a good script, that's what gets you involved. It's harder to write a good screenplay than to find something. —
Bill Murray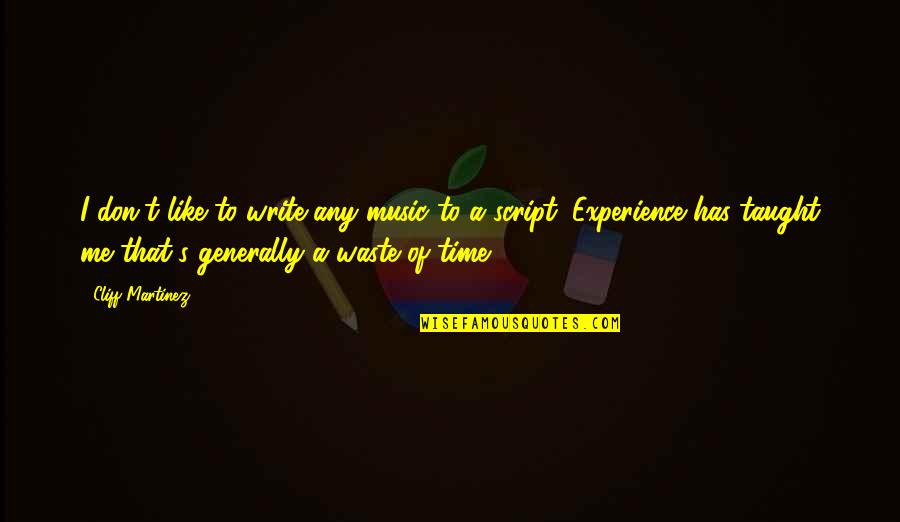 I don't like to write any music to a script. Experience has taught me that's generally a waste of time. —
Cliff Martinez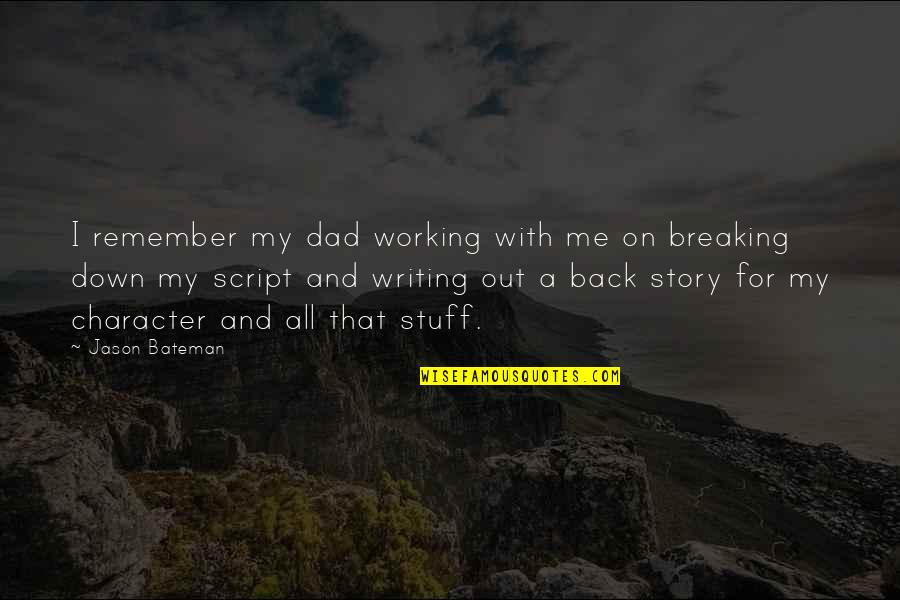 I remember my dad working with me on breaking down my script and writing out a back story for my character and all that stuff. —
Jason Bateman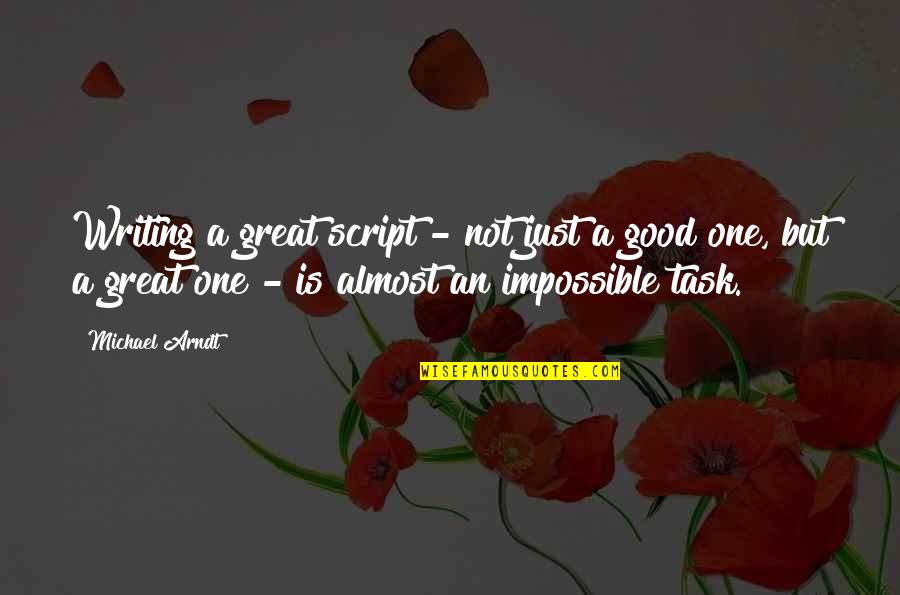 Writing a great script - not just a good one, but a great one - is almost an impossible task. —
Michael Arndt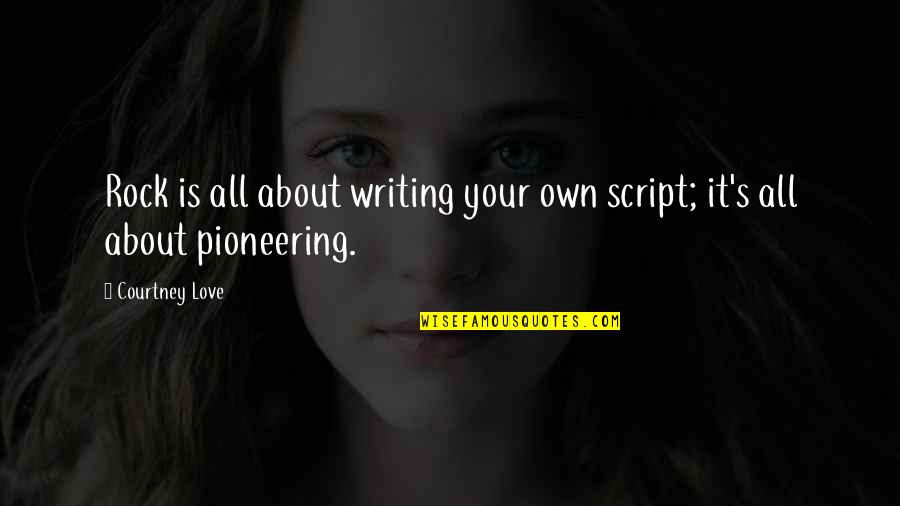 Rock is all about writing your own script; it's all about pioneering. —
Courtney Love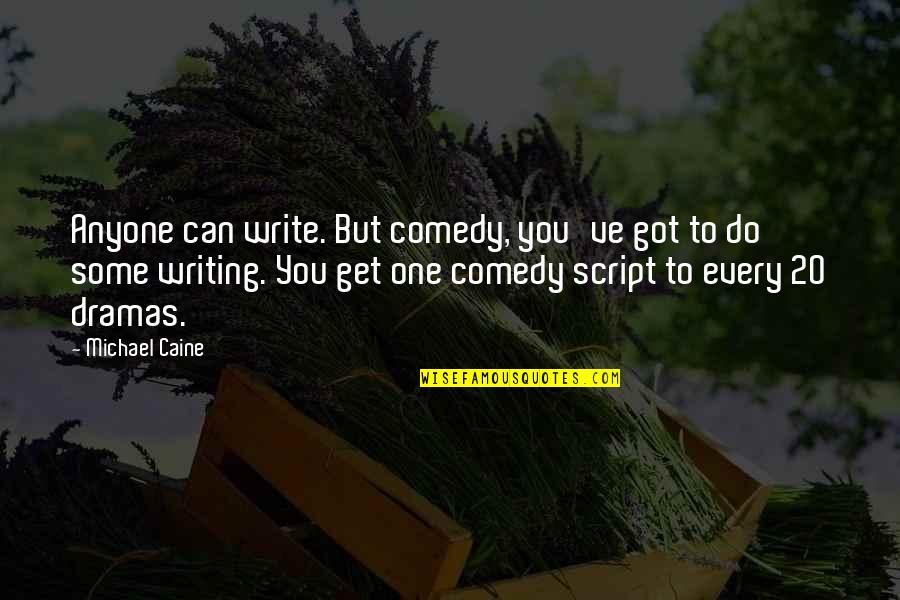 Anyone can write. But comedy, you've got to do some writing. You get one comedy script to every 20 dramas. —
Michael Caine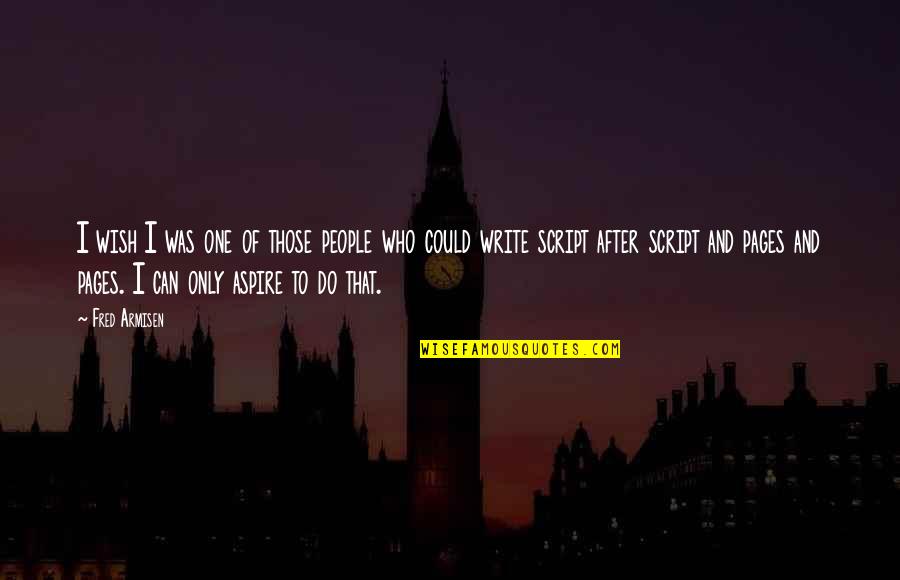 I wish I was one of those people who could write script after script and pages and pages. I can only aspire to do that. —
Fred Armisen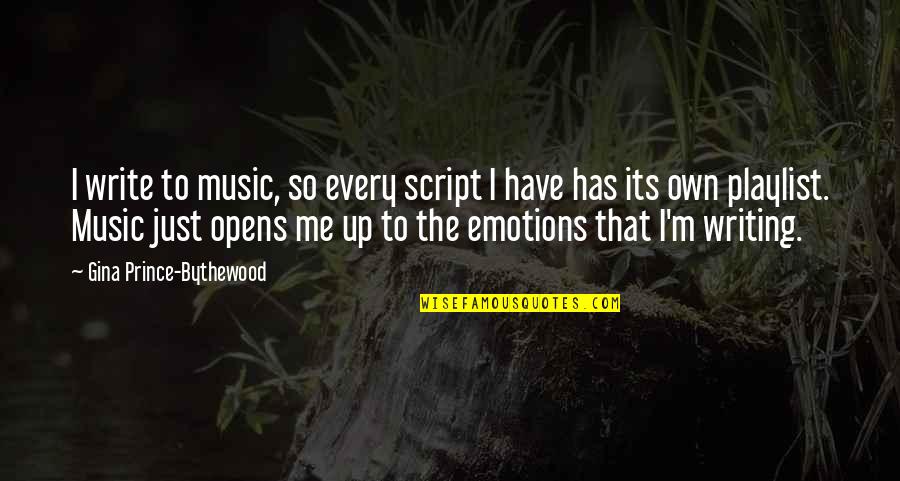 I write to music, so every script I have has its own playlist. Music just opens me up to the emotions that I'm writing. —
Gina Prince-Bythewood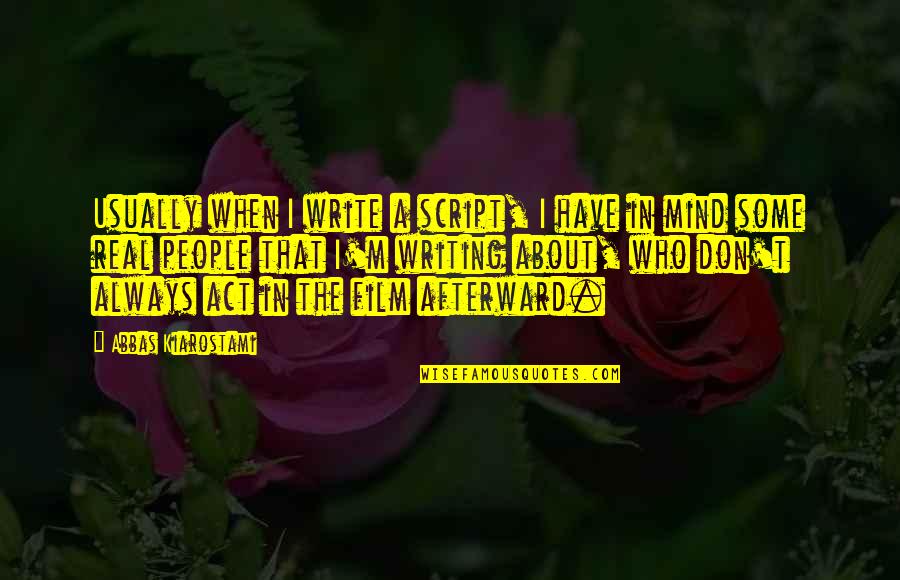 Usually when I write a script, I have in mind some real people that I'm writing about, who don't always act in the film afterward. —
Abbas Kiarostami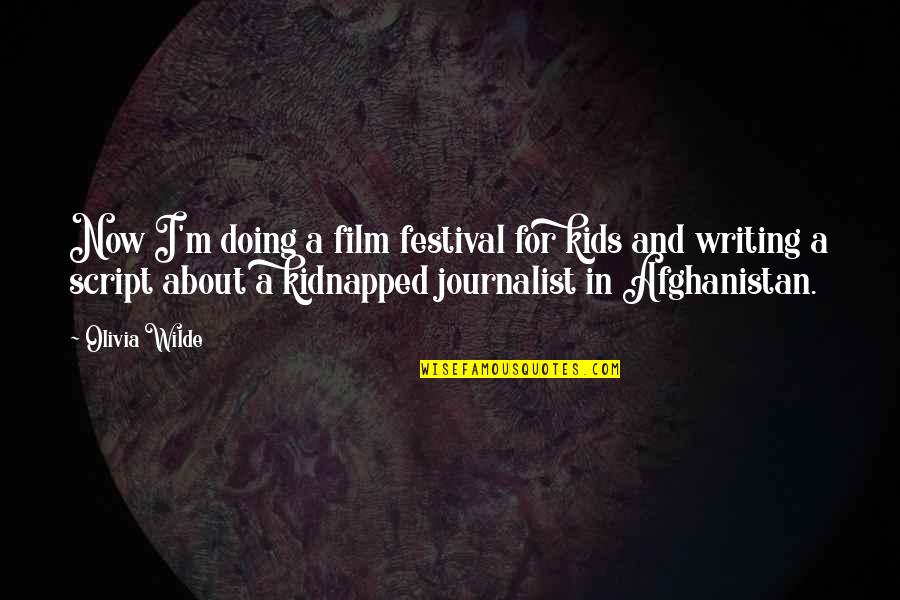 Now I'm doing a film festival for kids and writing a script about a kidnapped journalist in Afghanistan. —
Olivia Wilde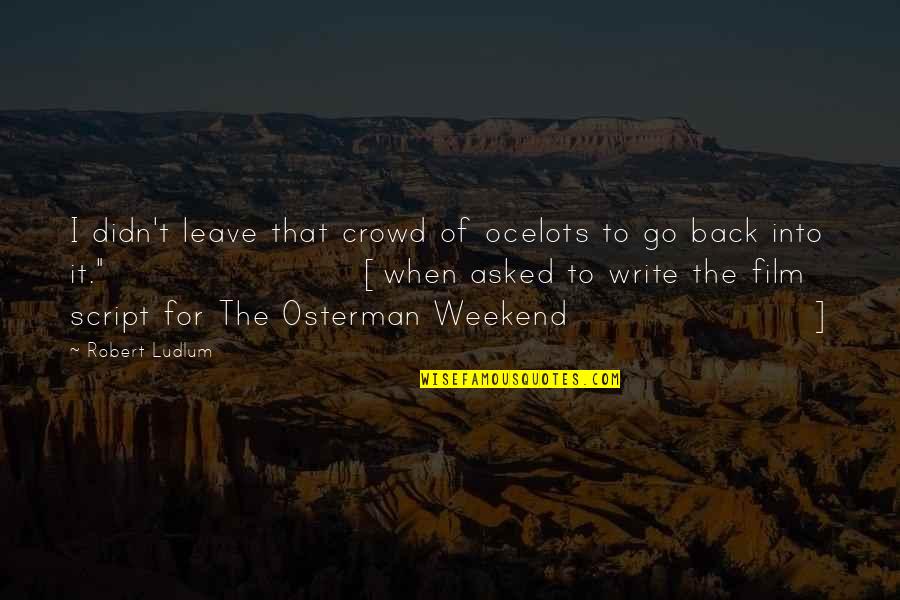 I didn't leave that crowd of ocelots to go back into it." [when asked to write the film script for The Osterman Weekend] —
Robert Ludlum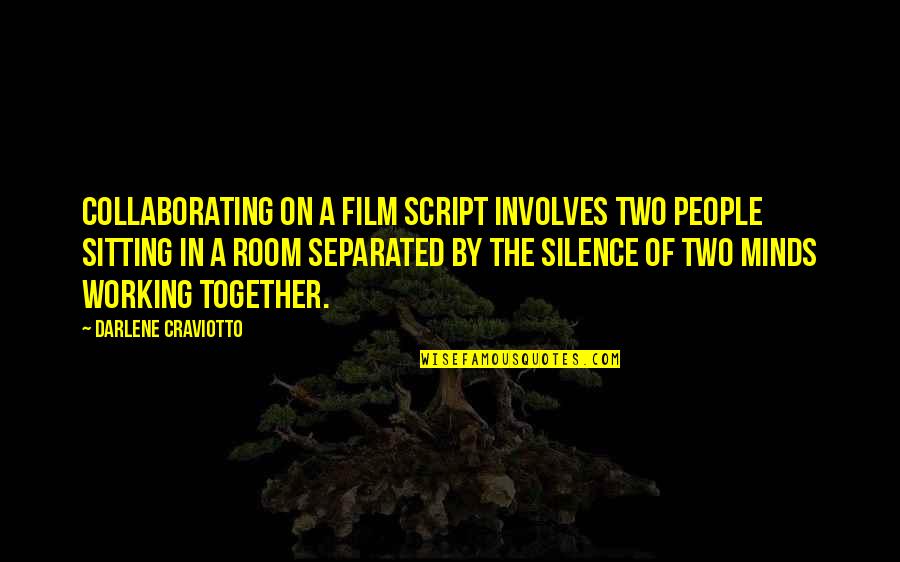 Collaborating on a film script involves two people sitting in a room separated by the silence of two minds working together. —
Darlene Craviotto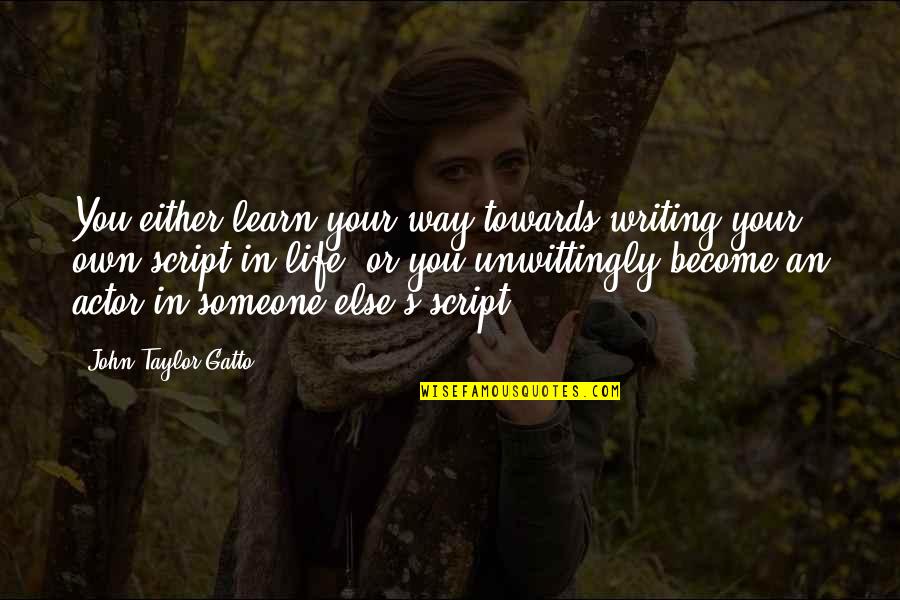 You either learn your way towards writing your own script in life, or you unwittingly become an actor in someone else's script. —
John Taylor Gatto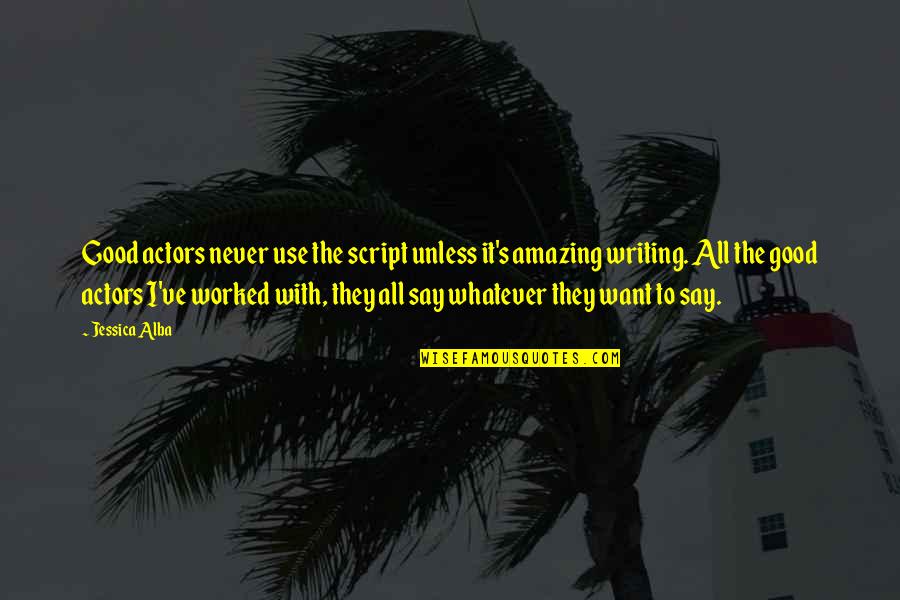 Good actors never use the script unless it's amazing writing. All the good actors I've worked with, they all say whatever they want to say. —
Jessica Alba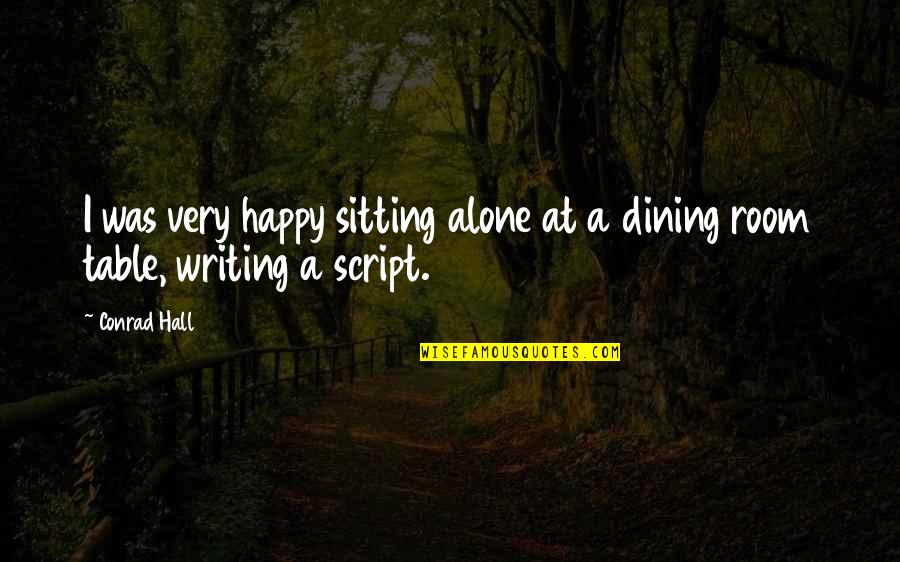 I was very happy sitting alone at a dining room table, writing a script. —
Conrad Hall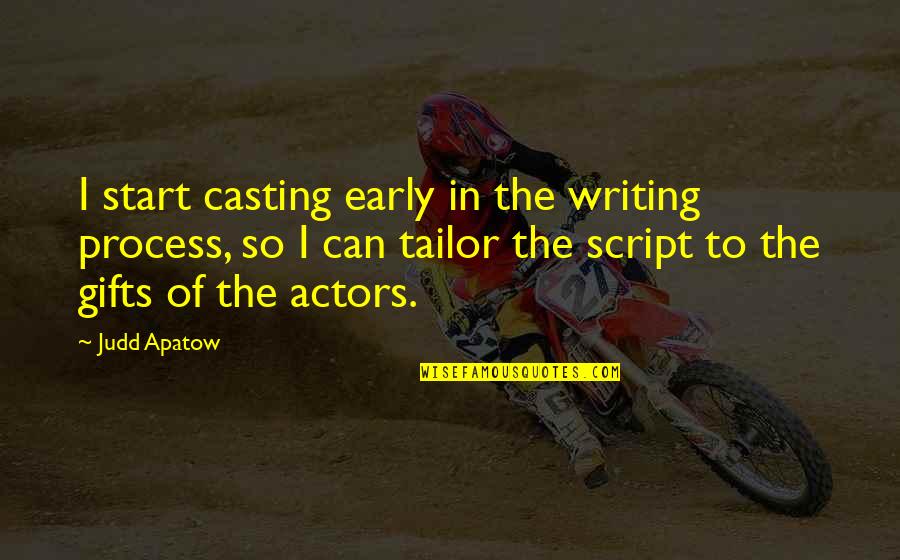 I start casting early in the writing process, so I can tailor the script to the gifts of the actors. —
Judd Apatow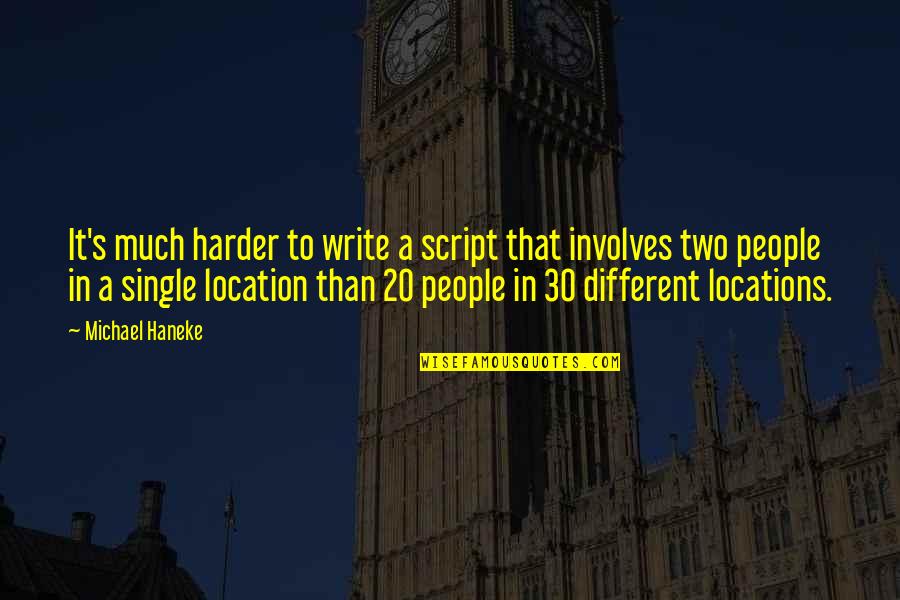 It's much harder to write a script that involves two people in a single location than 20 people in 30 different locations. —
Michael Haneke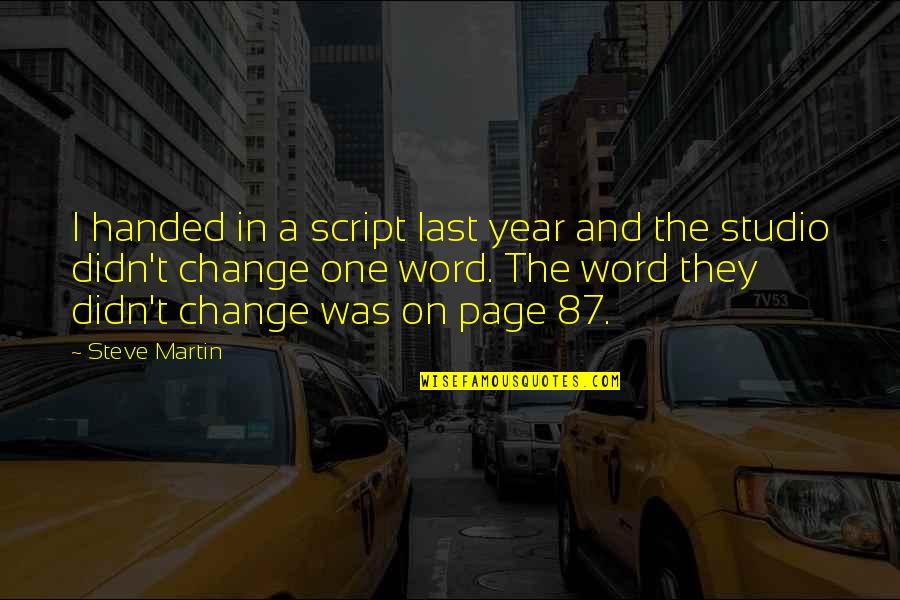 I handed in a script last year and the studio didn't change one word. The word they didn't change was on page 87. —
Steve Martin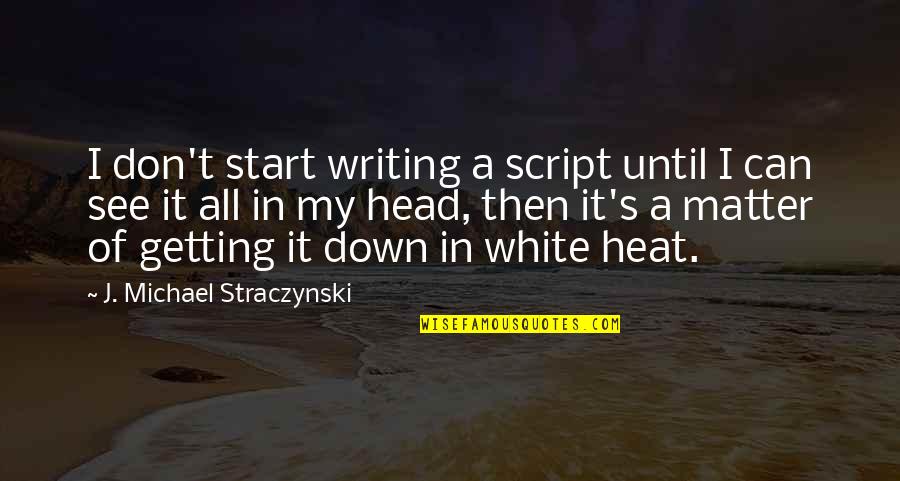 I don't start writing a script until I can see it all in my head, then it's a matter of getting it down in white heat. —
J. Michael Straczynski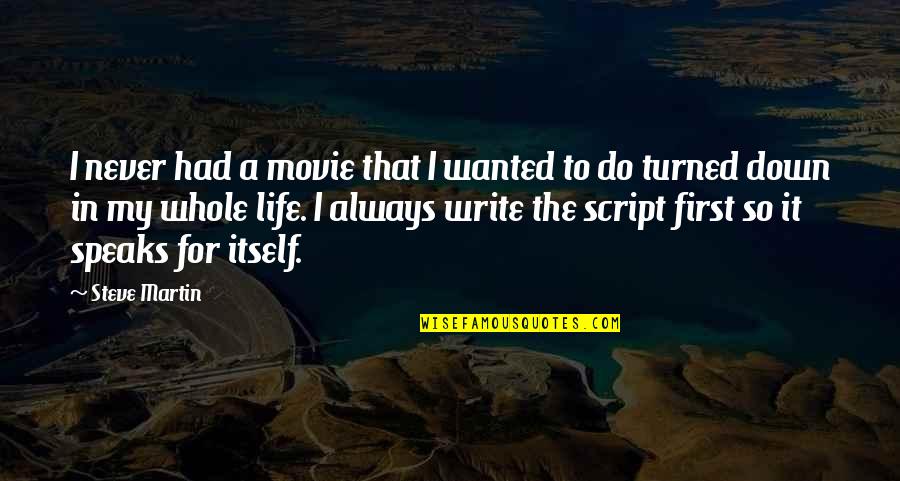 I never had a movie that I wanted to do turned down in my whole life. I always write the script first so it speaks for itself. —
Steve Martin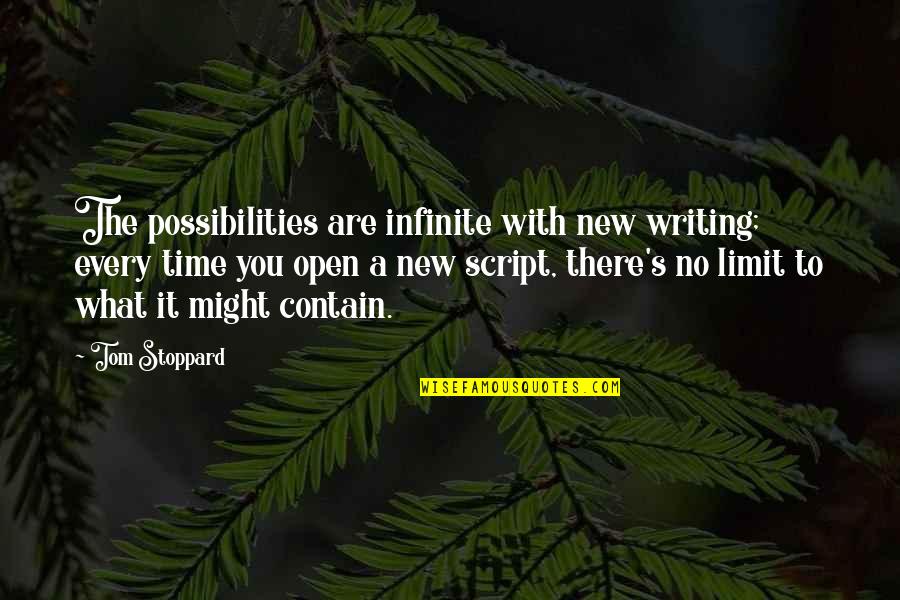 The possibilities are infinite with new writing; every time you open a new script, there's no limit to what it might contain. —
Tom Stoppard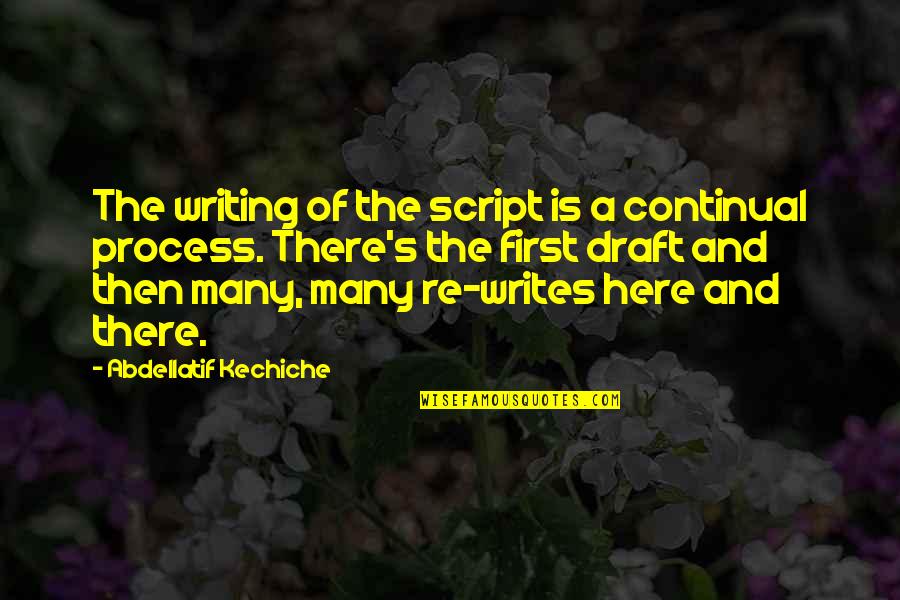 The writing of the script is a continual process. There's the first draft and then many, many re-writes here and there. —
Abdellatif Kechiche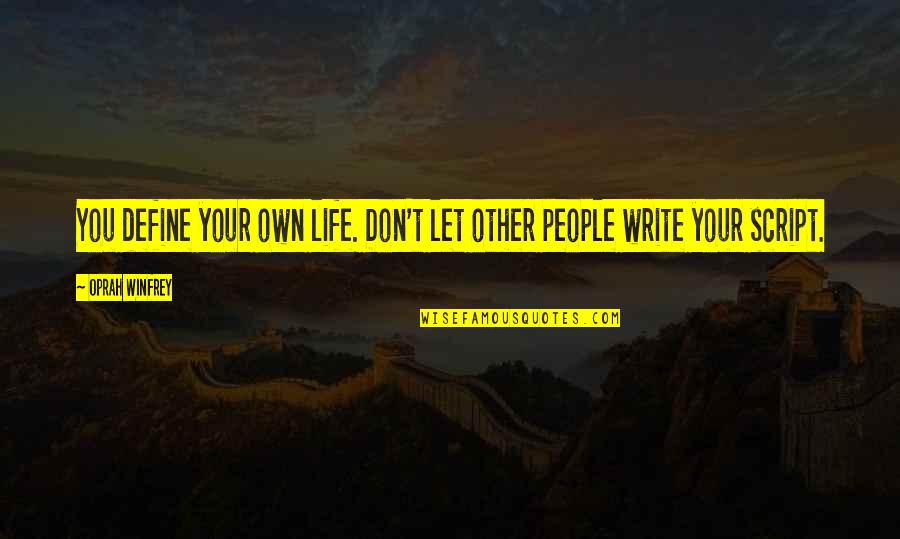 You define your own life. Don't let other people write your script. —
Oprah Winfrey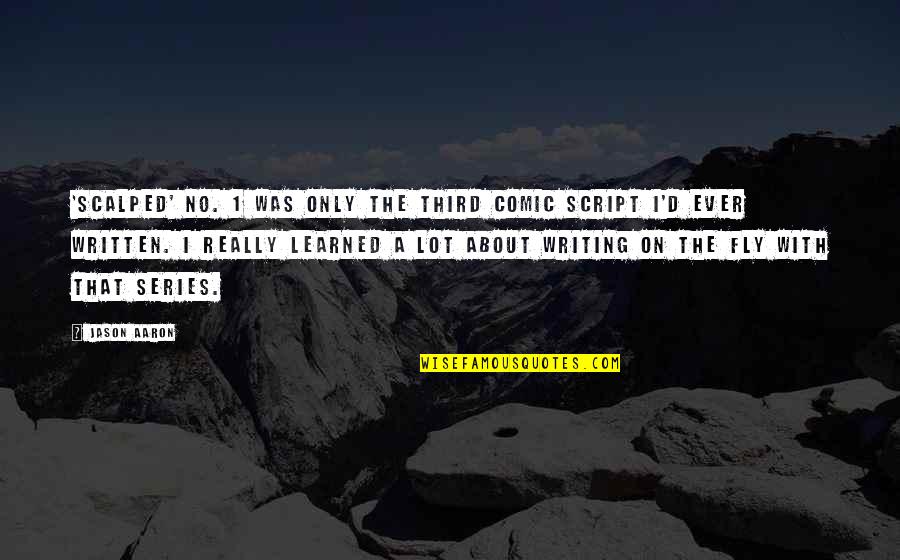 'Scalped' No. 1 was only the third comic script I'd ever written. I really learned a lot about writing on the fly with that series. —
Jason Aaron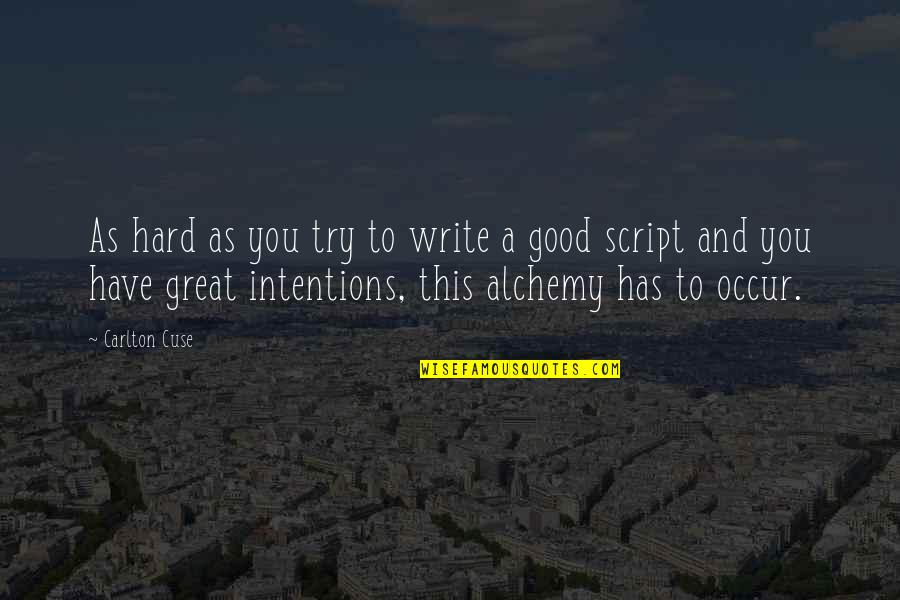 As hard as you try to write a good script and you have great intentions, this alchemy has to occur. —
Carlton Cuse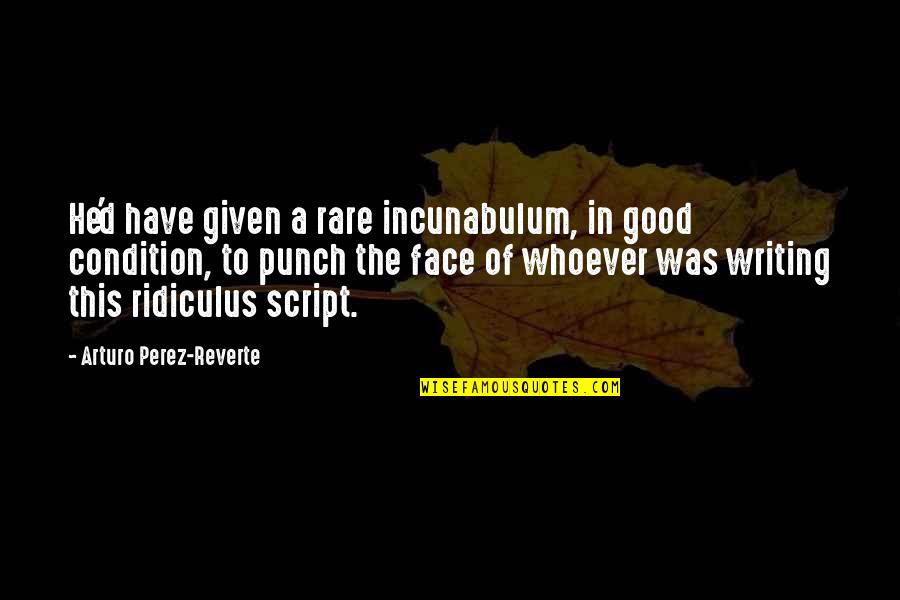 He'd have given a rare incunabulum, in good condition, to punch the face of whoever was writing this ridiculus script. —
Arturo Perez-Reverte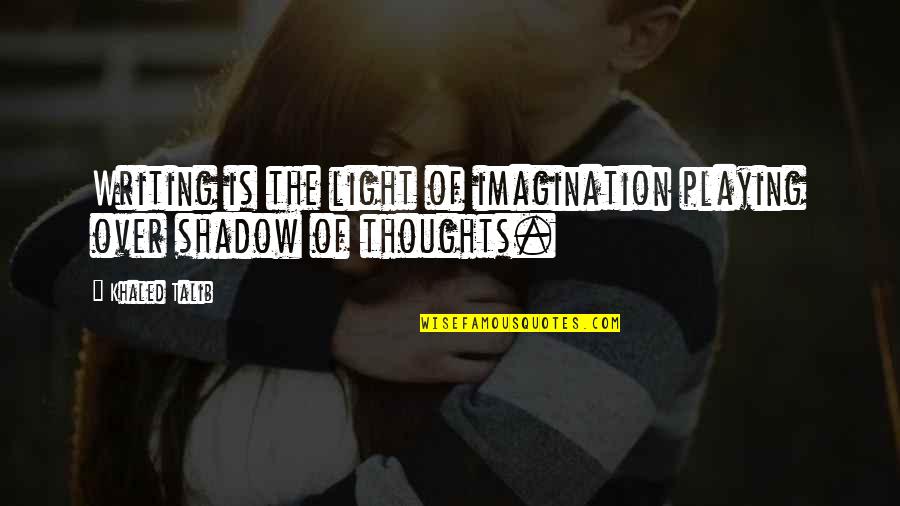 Writing is the light of imagination playing over shadow of thoughts. —
Khaled Talib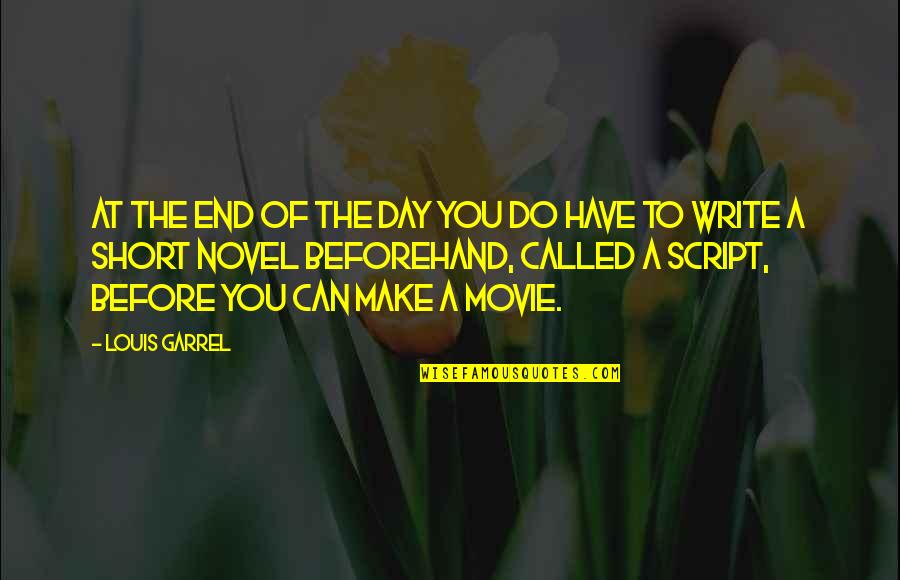 At the end of the day you do have to write a short novel beforehand, called a script, before you can make a movie. —
Louis Garrel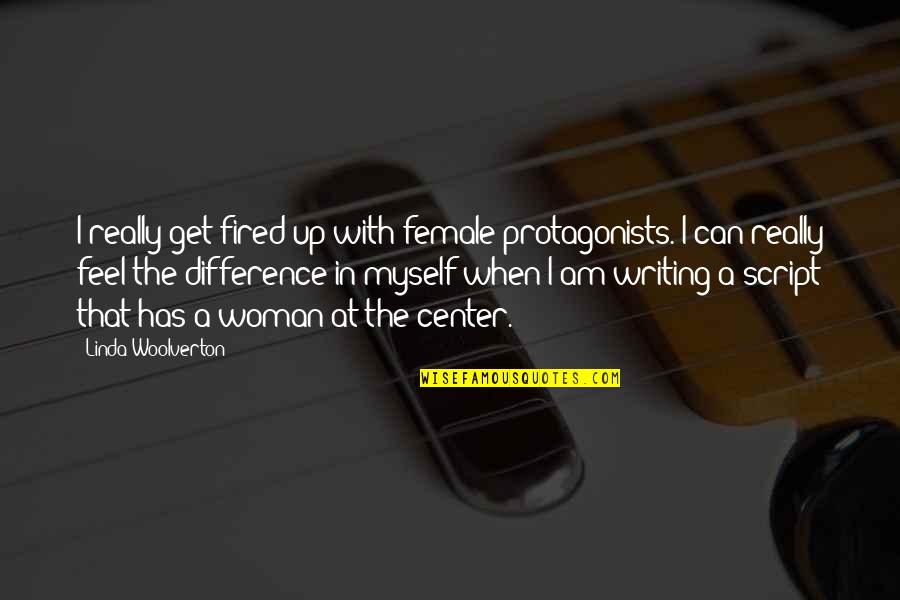 I really get fired up with female protagonists. I can really feel the difference in myself when I am writing a script that has a woman at the center. —
Linda Woolverton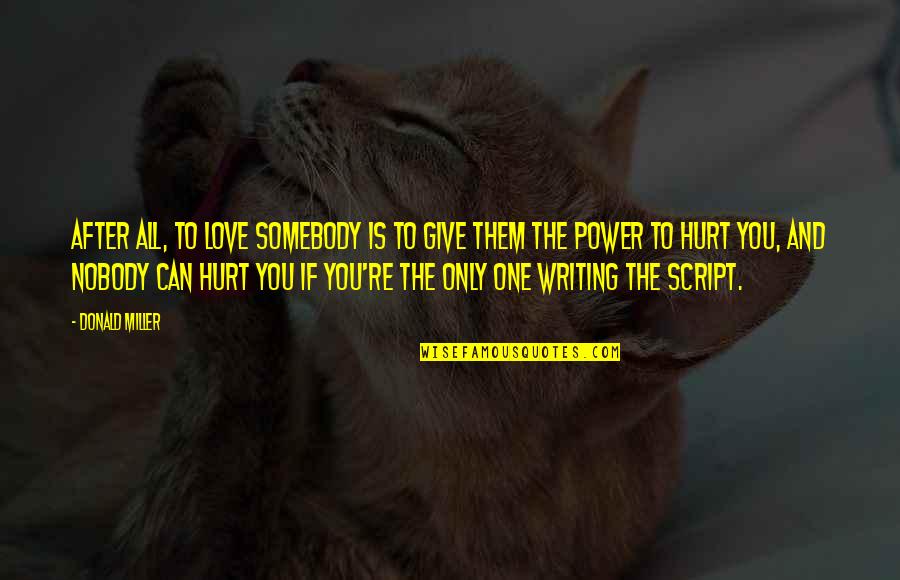 After all, to love somebody is to give them the power to hurt you, and nobody can hurt you if you're the only one writing the script. —
Donald Miller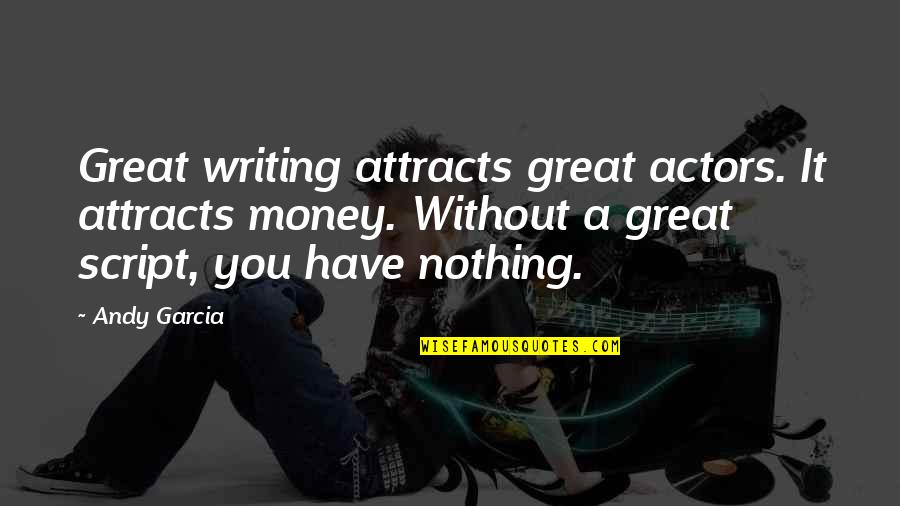 Great writing attracts great actors. It attracts money. Without a great script, you have nothing. —
Andy Garcia