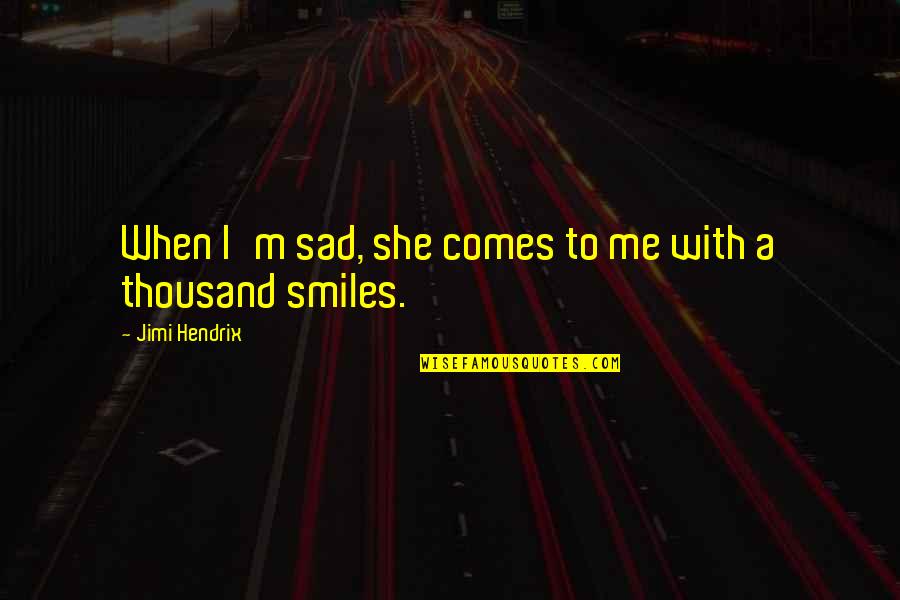 When I'm sad, she comes to me with a thousand smiles.
—
Jimi Hendrix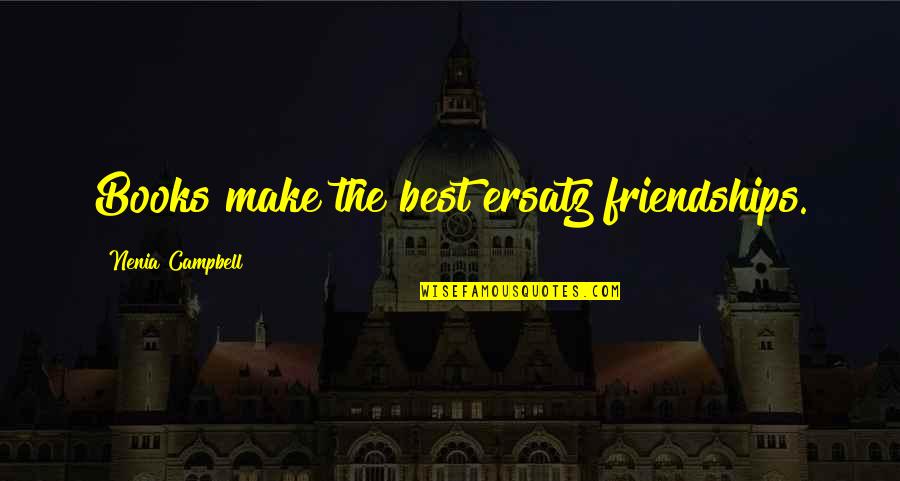 Books make the best ersatz friendships.
—
Nenia Campbell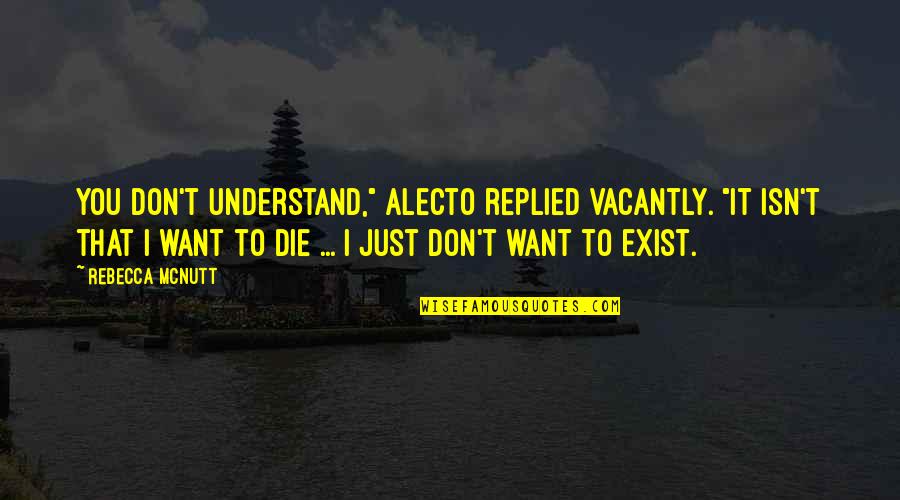 You don't understand," Alecto replied vacantly. "It isn't that I want to die ... I just don't want to exist.
—
Rebecca McNutt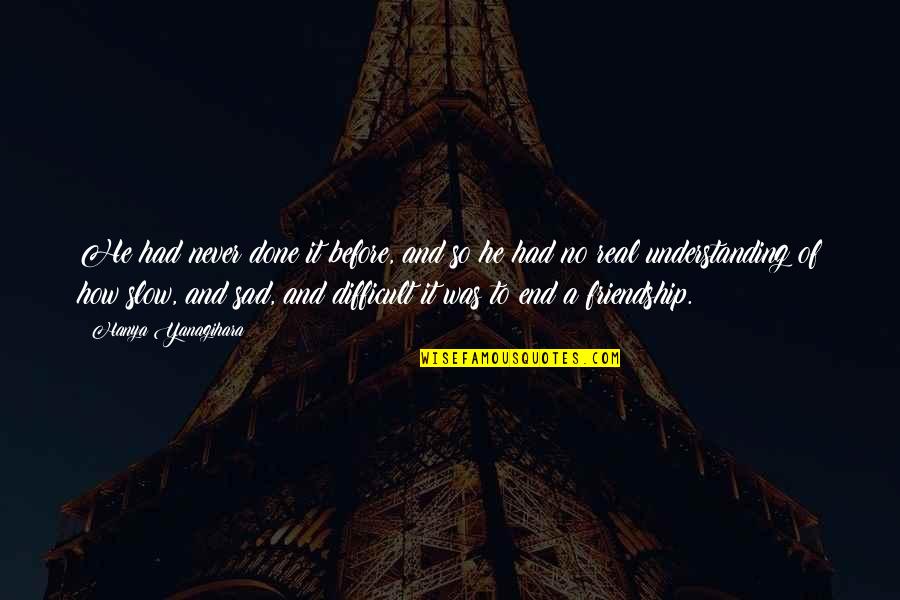 He had never done it before, and so he had no real understanding of how slow, and sad, and difficult it was to end a friendship.
—
Hanya Yanagihara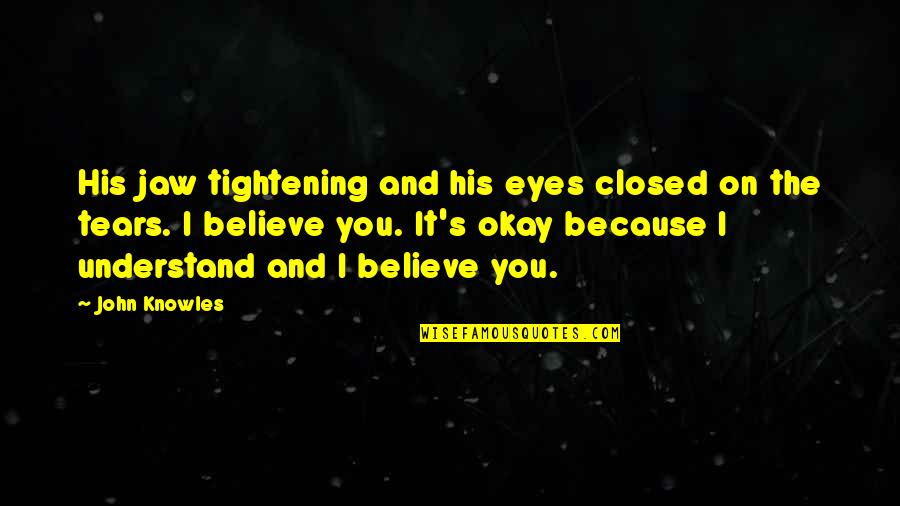 His jaw tightening and his eyes closed on the tears. I believe you. It's okay because I understand and I believe you.
—
John Knowles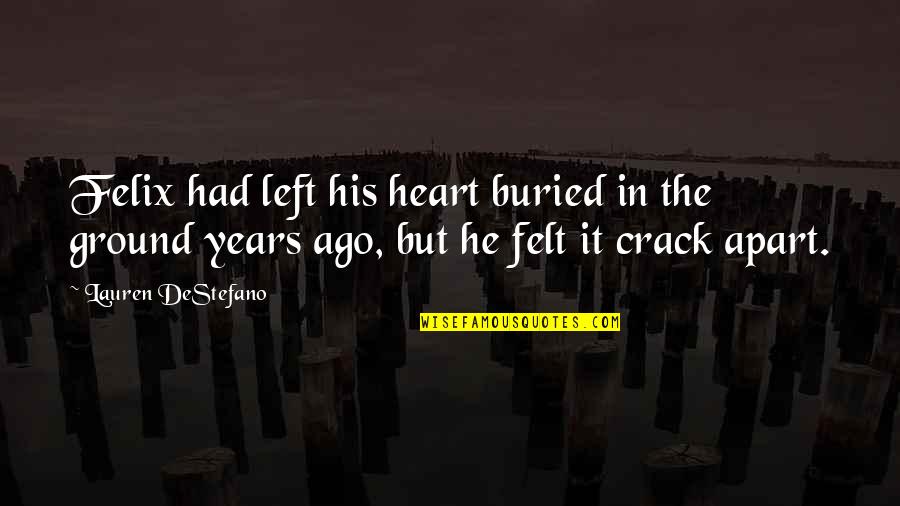 Felix had left his heart buried in the ground years ago, but he felt it crack apart.
—
Lauren DeStefano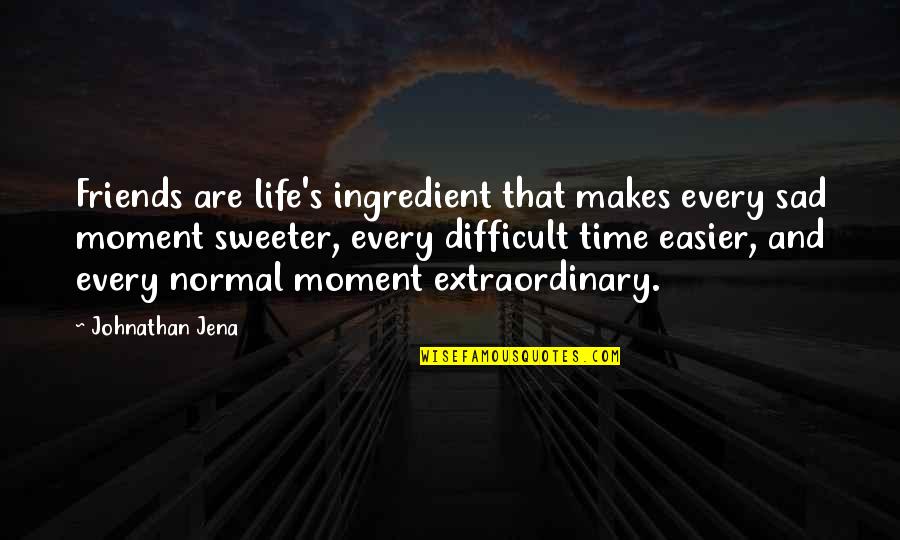 Friends are life's ingredient that makes every sad moment sweeter, every difficult time easier, and every normal moment extraordinary. —
Johnathan Jena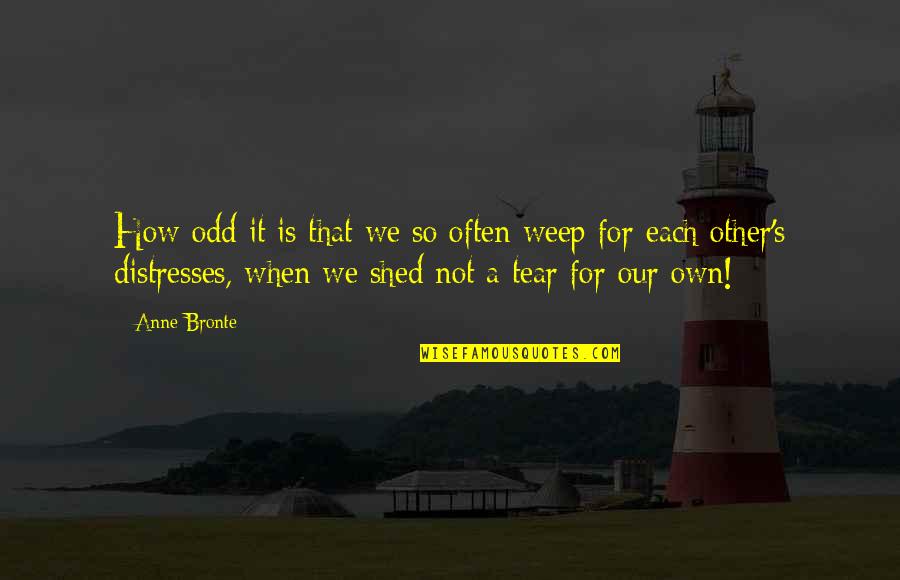 How odd it is that we so often weep for each other's distresses, when we shed not a tear for our own! —
Anne Bronte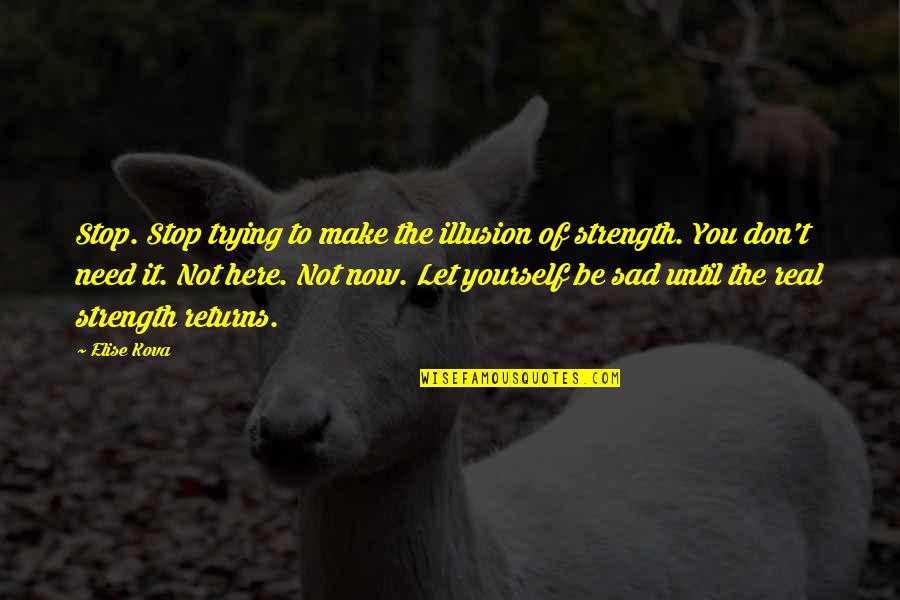 Stop. Stop trying to make the illusion of strength. You don't need it. Not here. Not now. Let yourself be sad until the real strength returns. —
Elise Kova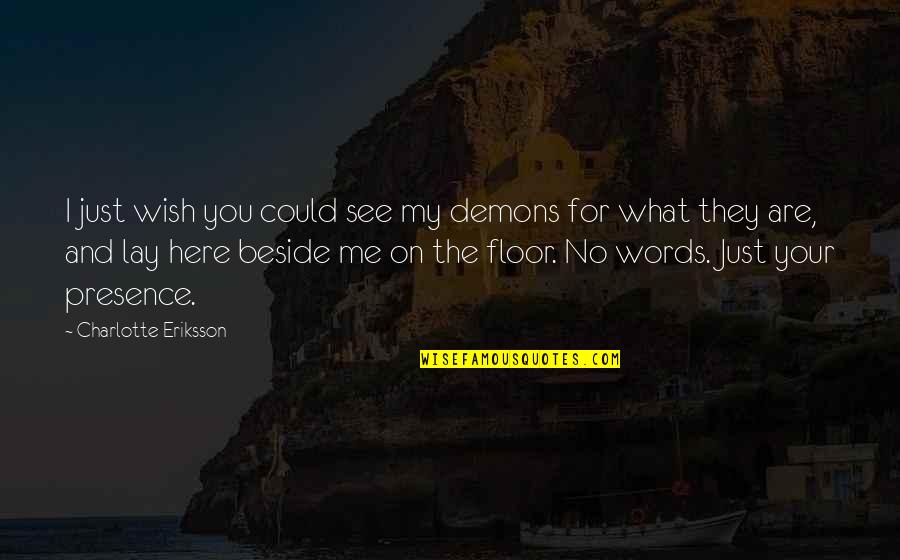 I just wish you could see my demons for what they are, and lay here beside me on the floor. No words. Just your presence. —
Charlotte Eriksson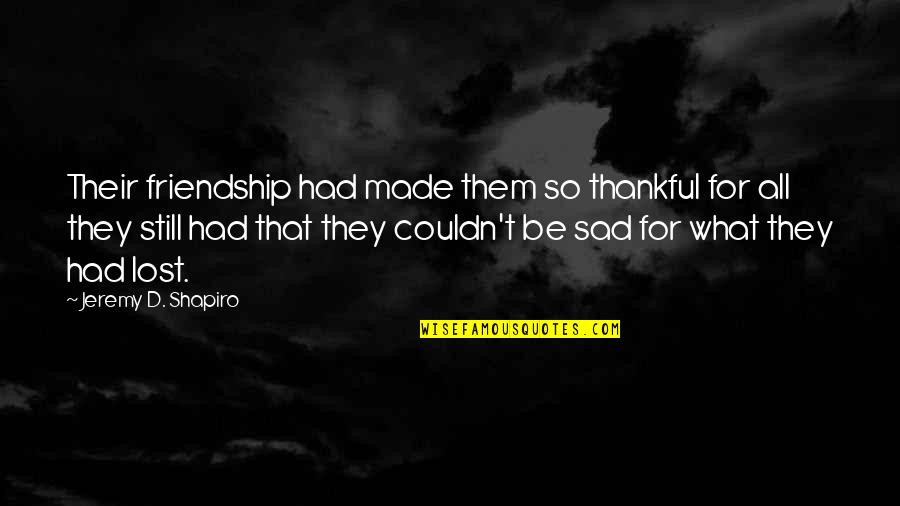 Their friendship had made them so thankful for all they still had that they couldn't be sad for what they had lost. —
Jeremy D. Shapiro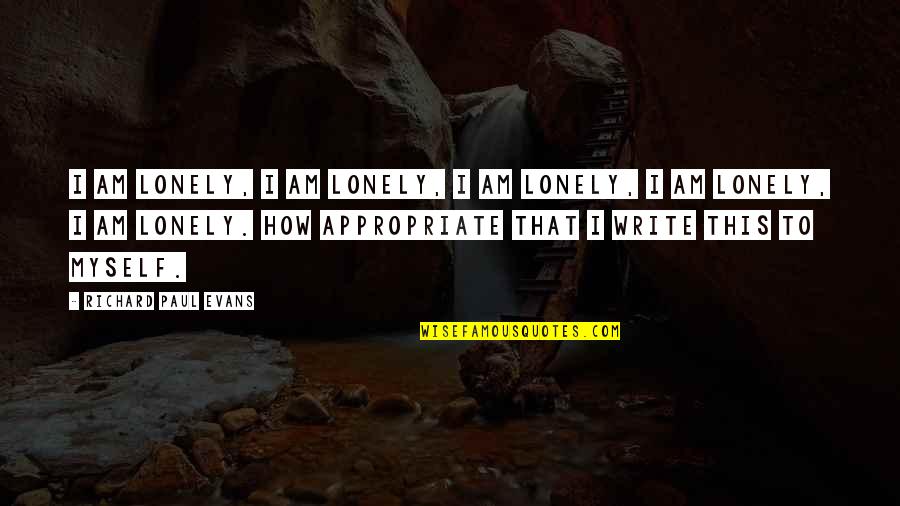 I am lonely, I am lonely, I am lonely, I am lonely, I am lonely. How appropriate that I write this to myself. —
Richard Paul Evans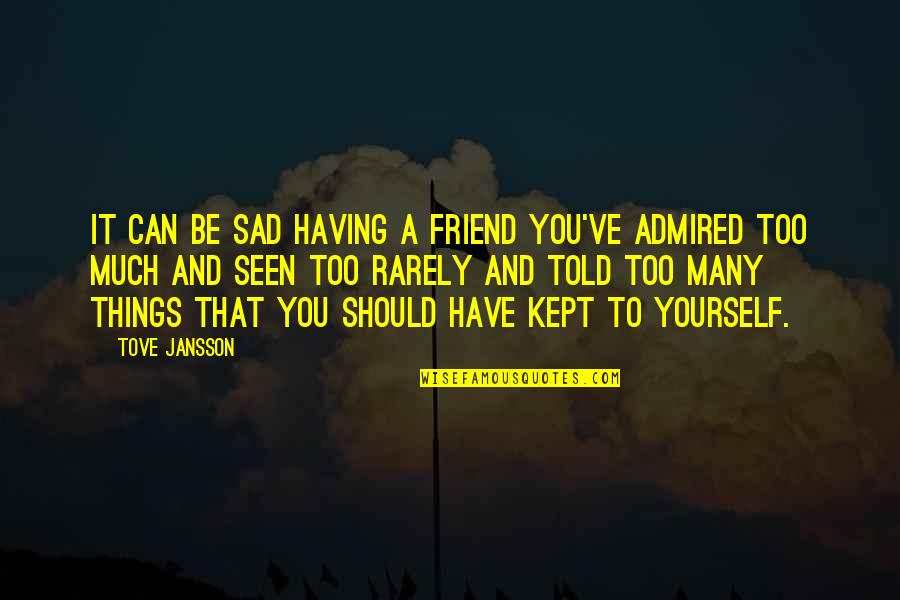 It can be sad having a friend you've admired too much and seen too rarely and told too many things that you should have kept to yourself. —
Tove Jansson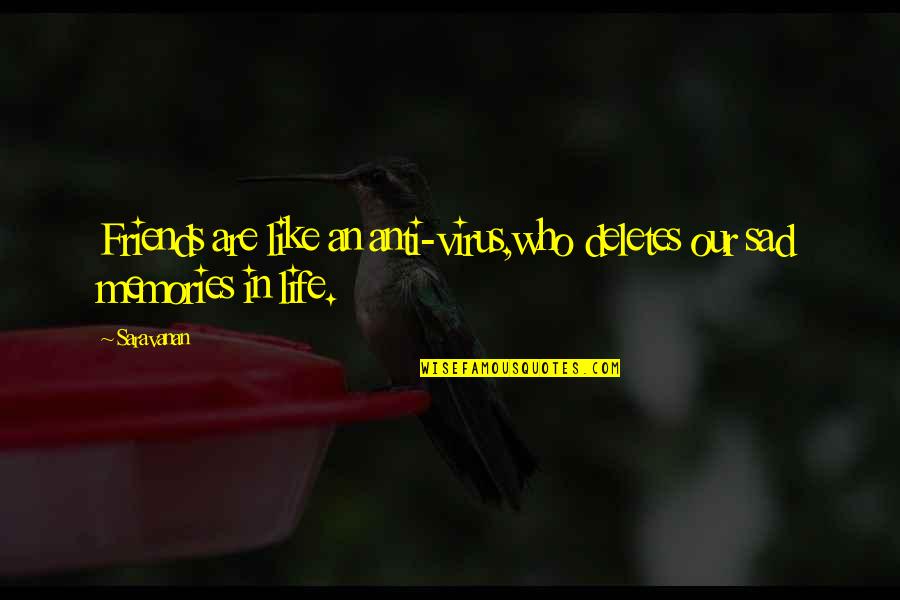 Friends are like an anti-virus,who deletes our sad memories in life. —
Saravanan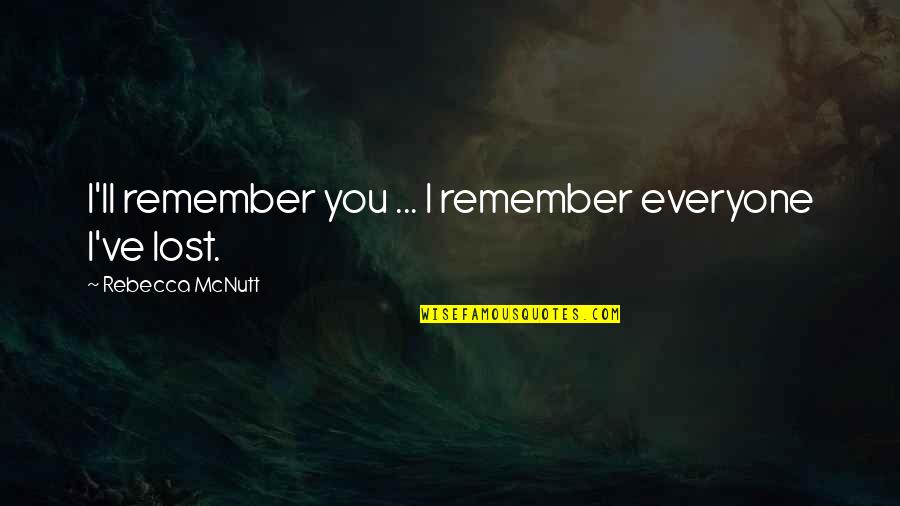 I'll remember you ... I remember everyone I've lost. —
Rebecca McNutt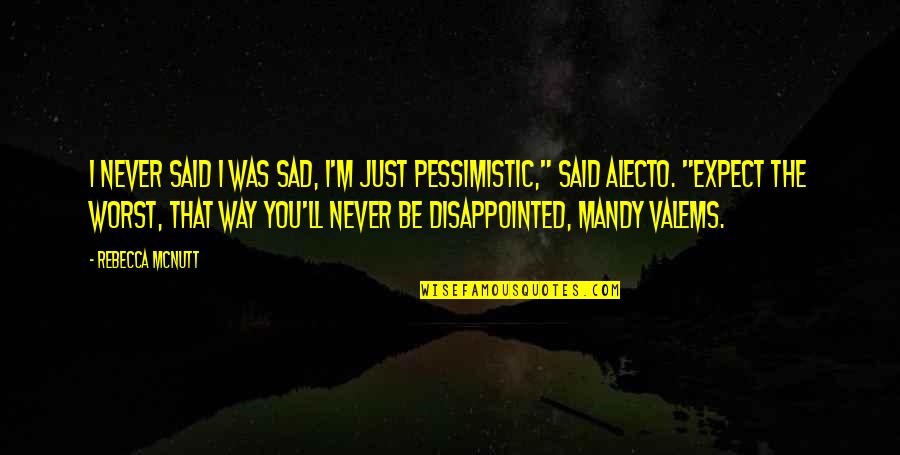 I never said I was sad, I'm just pessimistic," said Alecto. "Expect the worst, that way you'll never be disappointed, Mandy Valems. —
Rebecca McNutt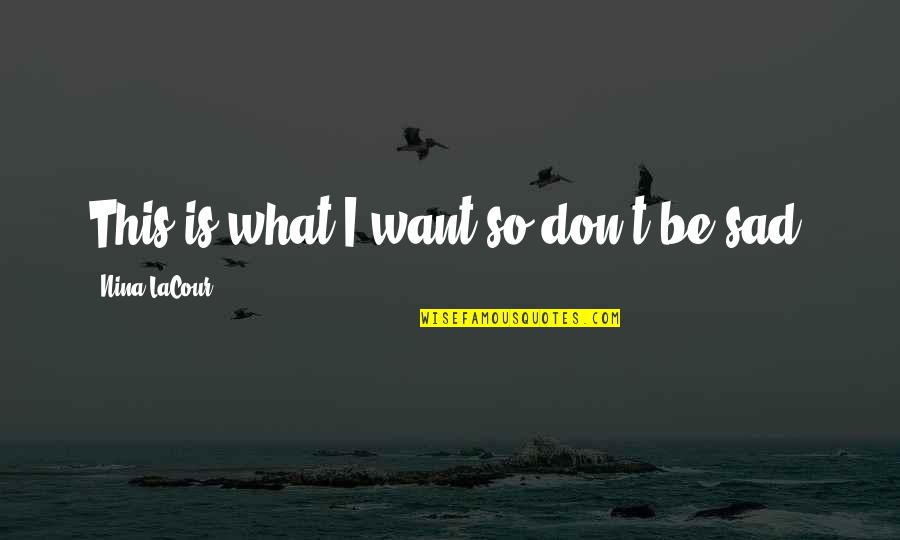 This is what I want so don't be sad. —
Nina LaCour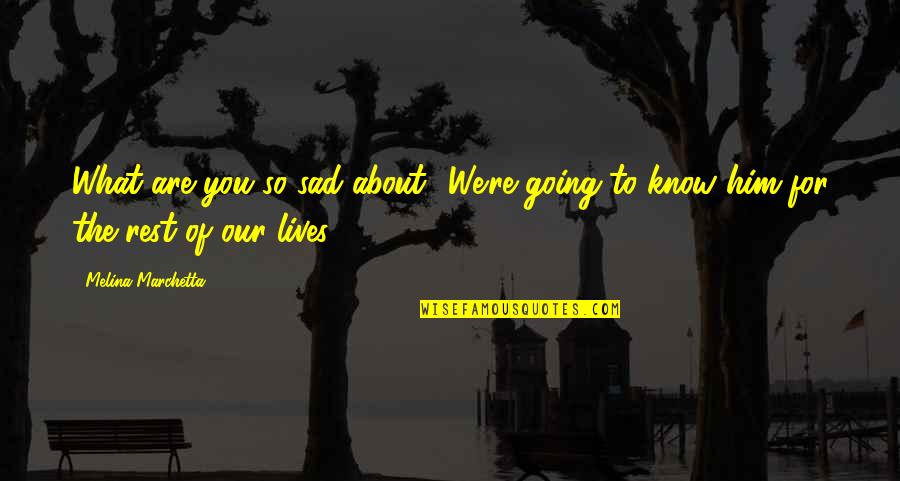 What are you so sad about? We're going to know him for the rest of our lives. —
Melina Marchetta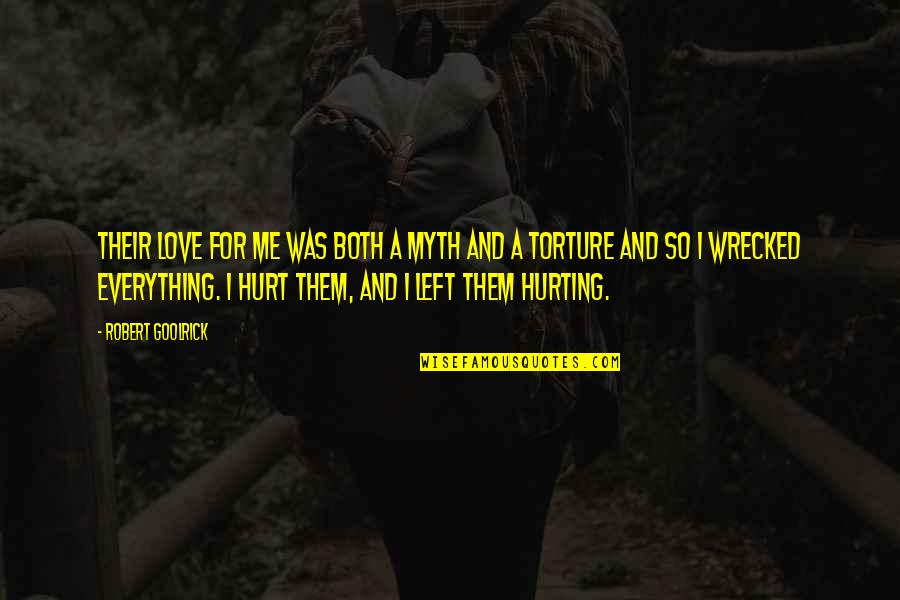 Their love for me was both a myth and a torture and so I wrecked everything. I hurt them, and I left them hurting. —
Robert Goolrick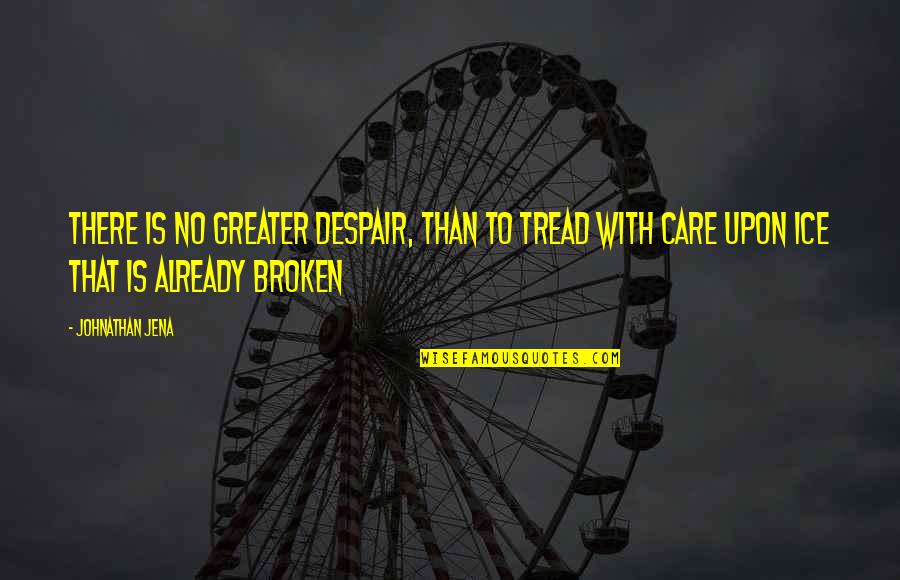 There is no greater despair, than to tread with care upon ice that is already broken —
Johnathan Jena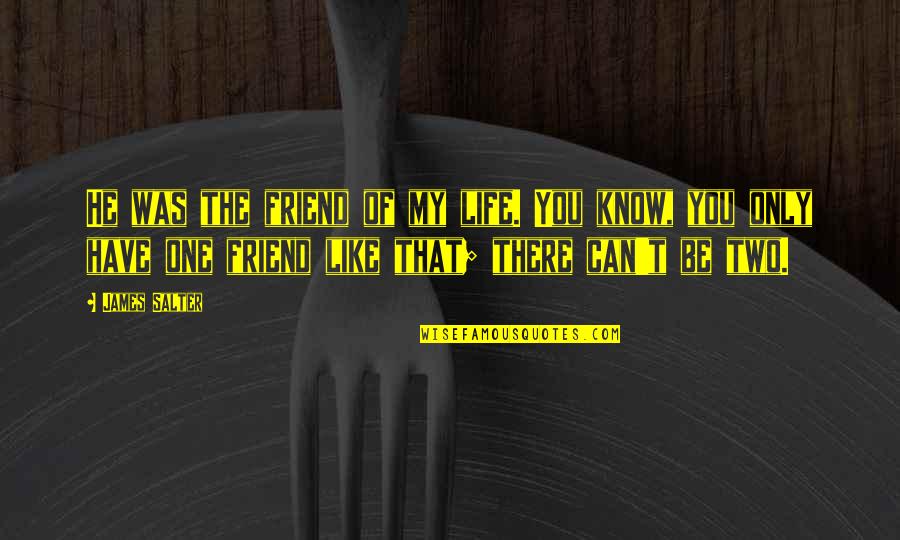 He was the friend of my life. You know, you only have one friend like that; there can't be two. —
James Salter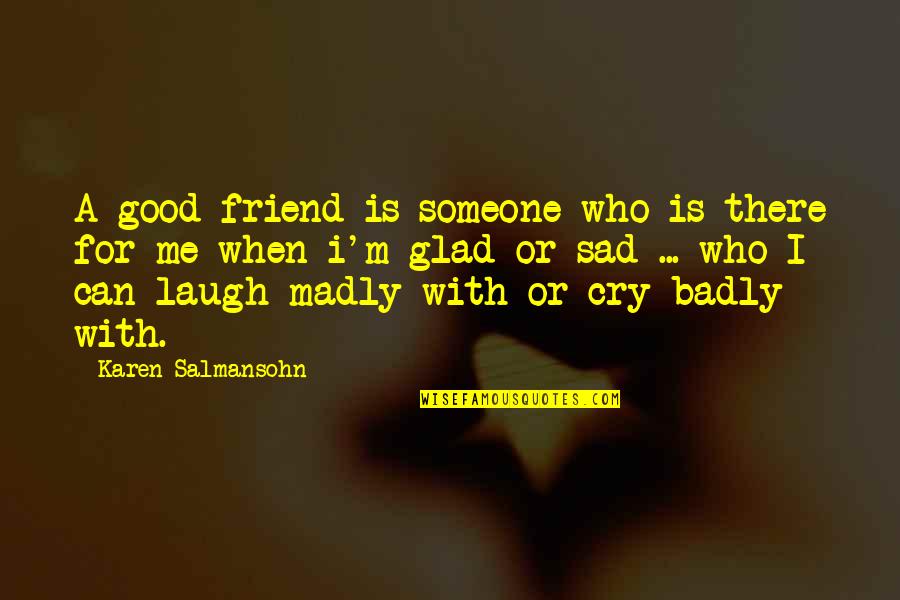 A good friend is someone who is there for me when i'm glad or sad ... who I can laugh madly with or cry badly with. —
Karen Salmansohn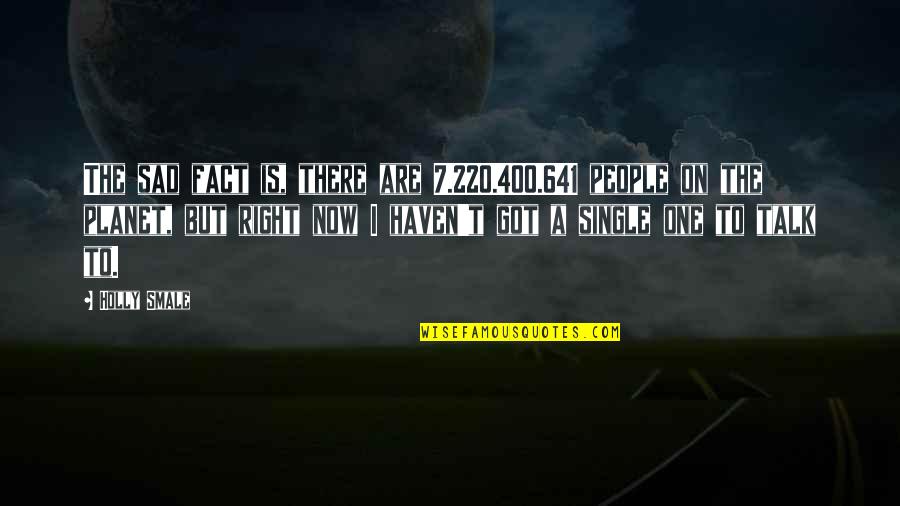 The sad fact is, there are 7.220.400.641 people on the planet, but right now I haven't got a single one to talk to. —
Holly Smale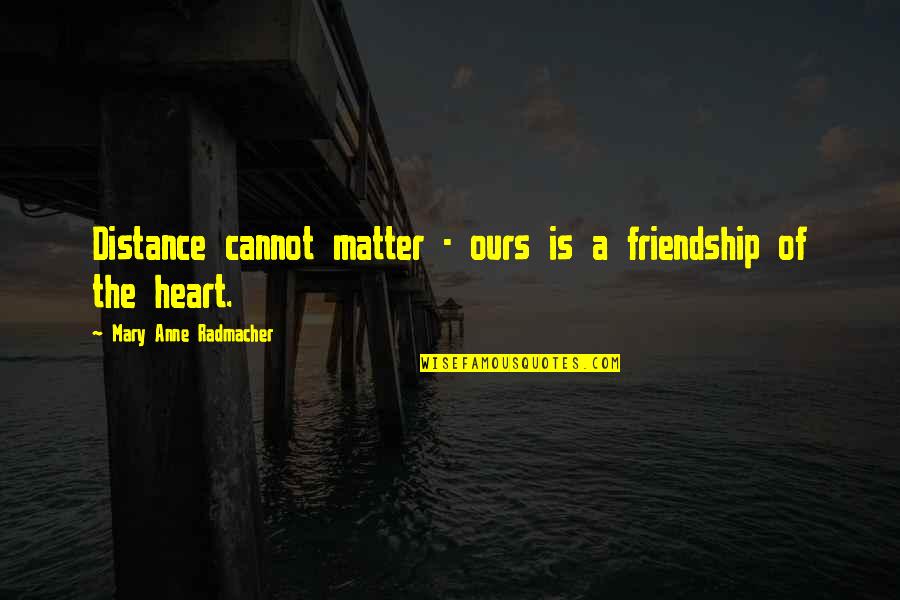 Distance cannot matter - ours is a friendship of the heart. —
Mary Anne Radmacher