Running In The Rain Quotes
Collection of top 19 famous quotes about Running In The Rain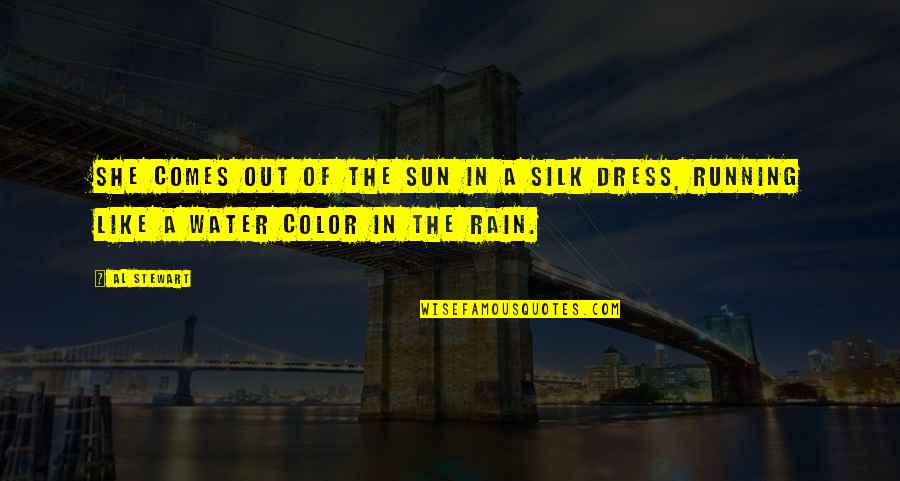 She comes out of the sun in a silk dress, running like a water color in the rain.
—
Al Stewart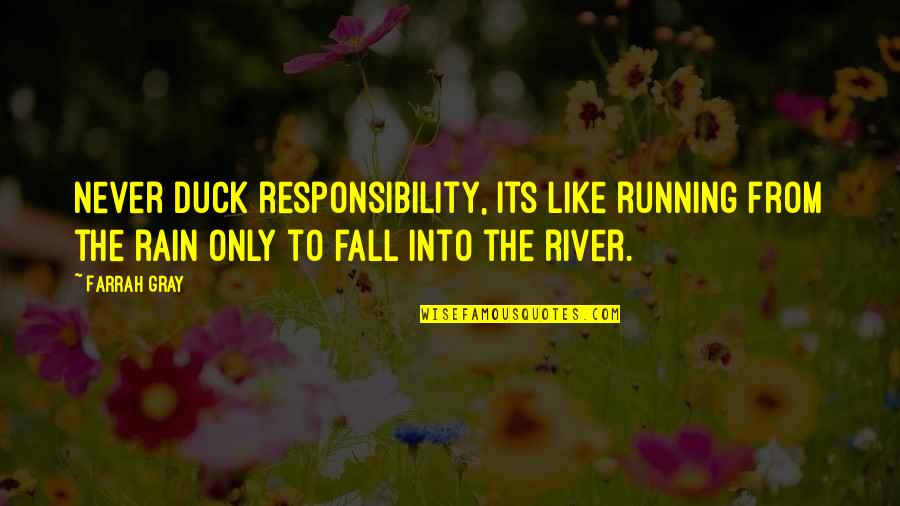 Never duck responsibility, its like running from the rain only to fall into the river.
—
Farrah Gray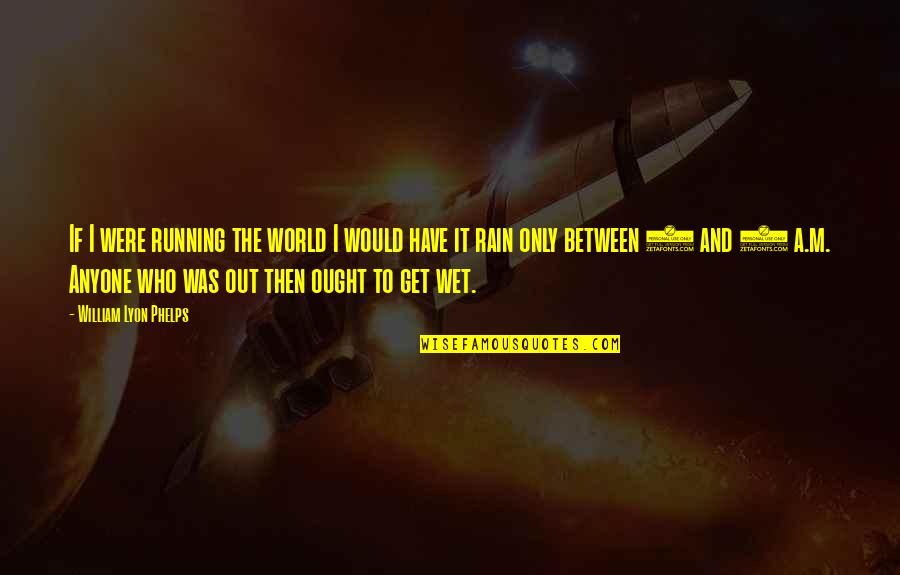 If I were running the world I would have it rain only between 2 and 5 a.m. Anyone who was out then ought to get wet.
—
William Lyon Phelps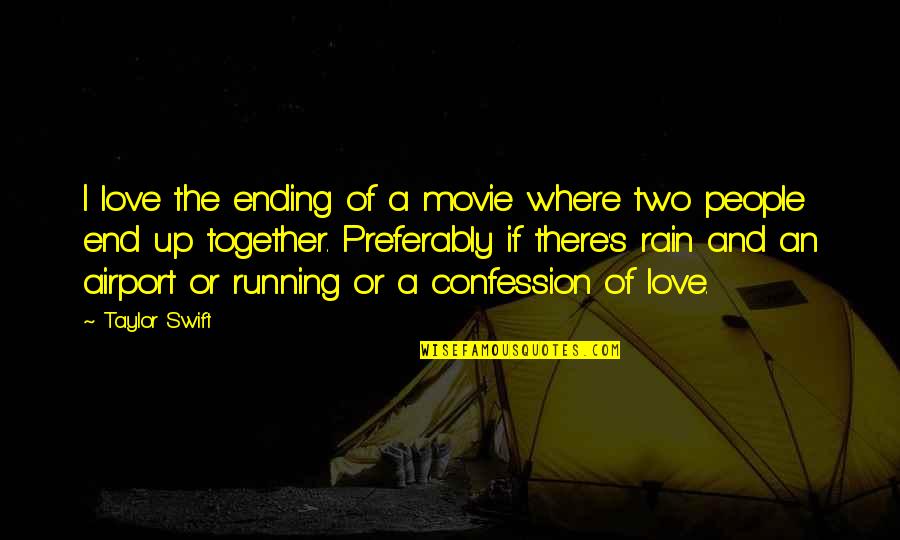 I love the ending of a movie where two people end up together. Preferably if there's rain and an airport or running or a confession of love.
—
Taylor Swift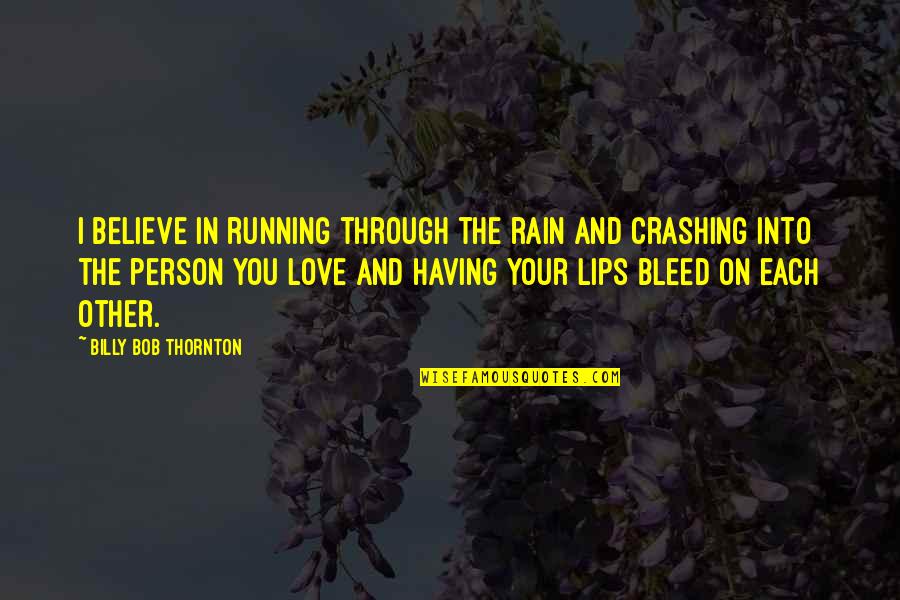 I believe in running through the rain and crashing into the person you love and having your lips bleed on each other. —
Billy Bob Thornton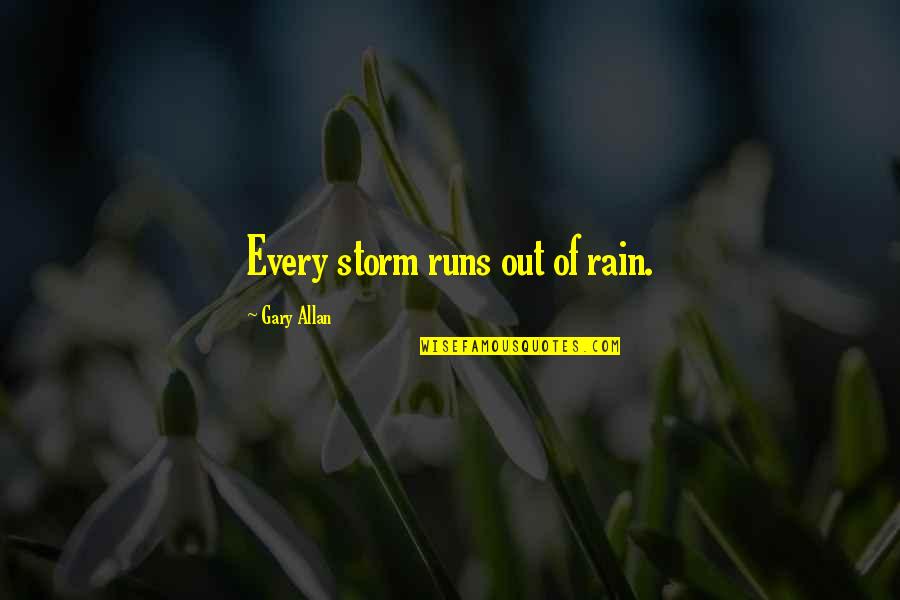 Every storm runs out of rain. —
Gary Allan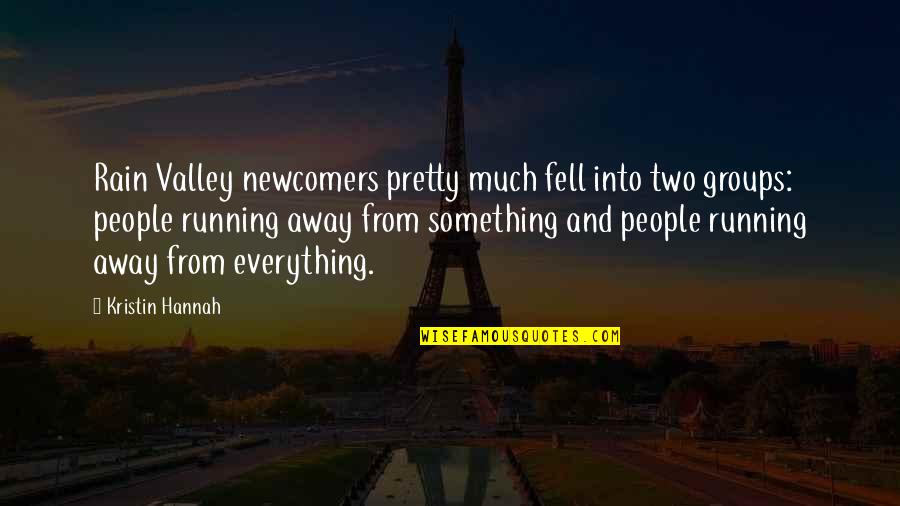 Rain Valley newcomers pretty much fell into two groups: people running away from something and people running away from everything. —
Kristin Hannah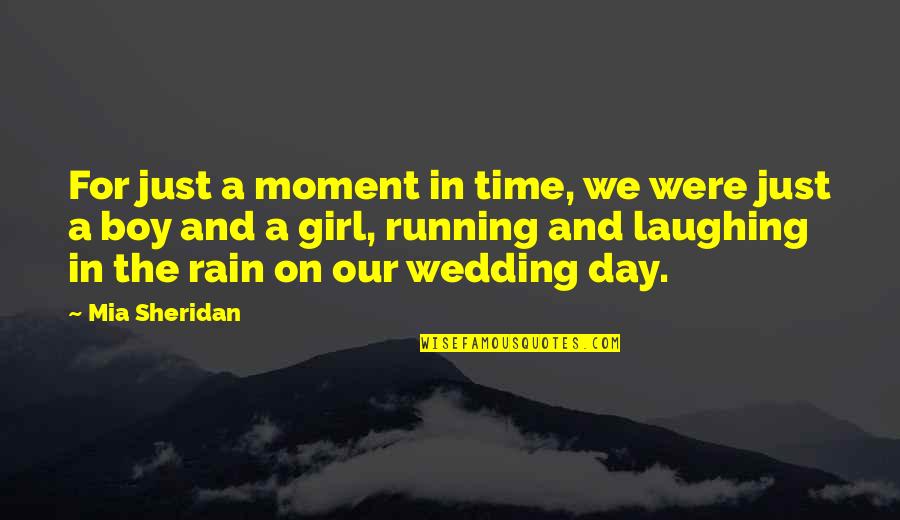 For just a moment in time, we were just a boy and a girl, running and laughing in the rain on our wedding day. —
Mia Sheridan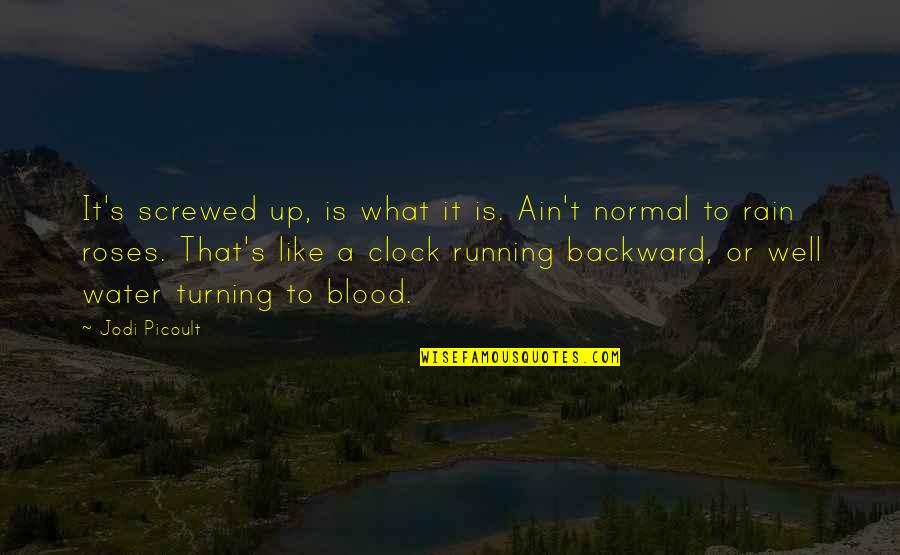 It's screwed up, is what it is. Ain't normal to rain roses. That's like a clock running backward, or well water turning to blood. —
Jodi Picoult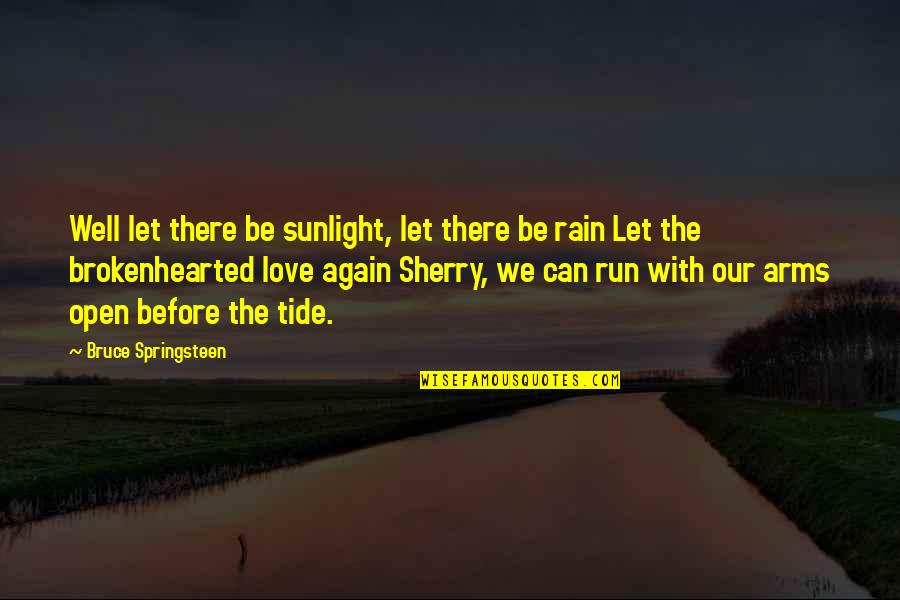 Well let there be sunlight, let there be rain Let the brokenhearted love again Sherry, we can run with our arms open before the tide. —
Bruce Springsteen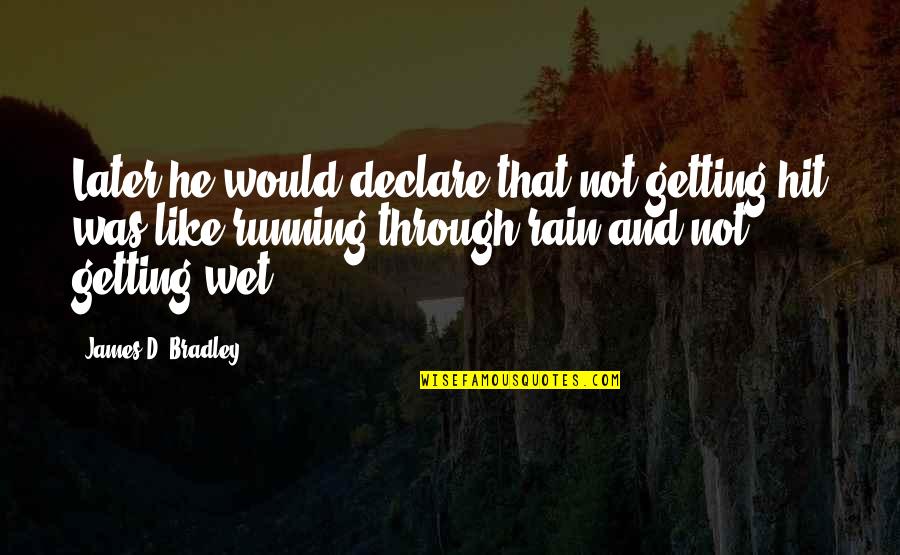 Later he would declare that not getting hit was like running through rain and not getting wet. —
James D. Bradley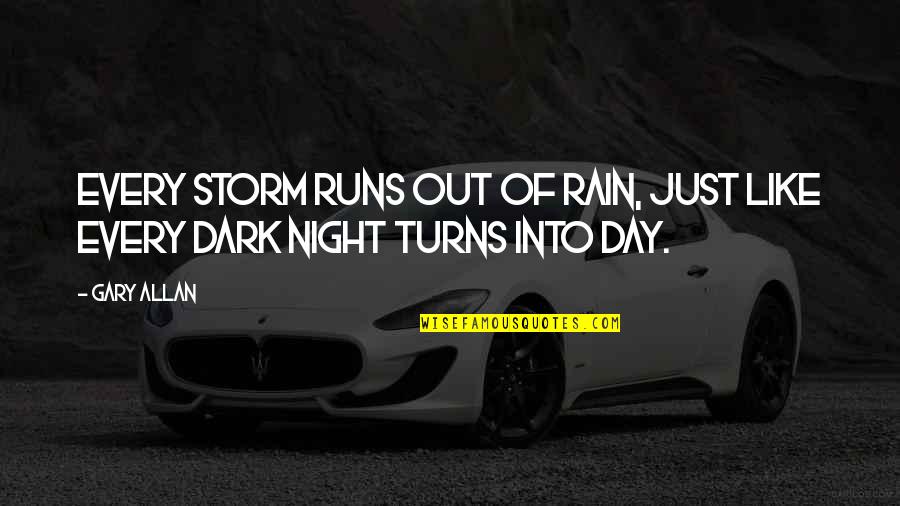 Every storm runs out of rain, just like every dark night turns into day. —
Gary Allan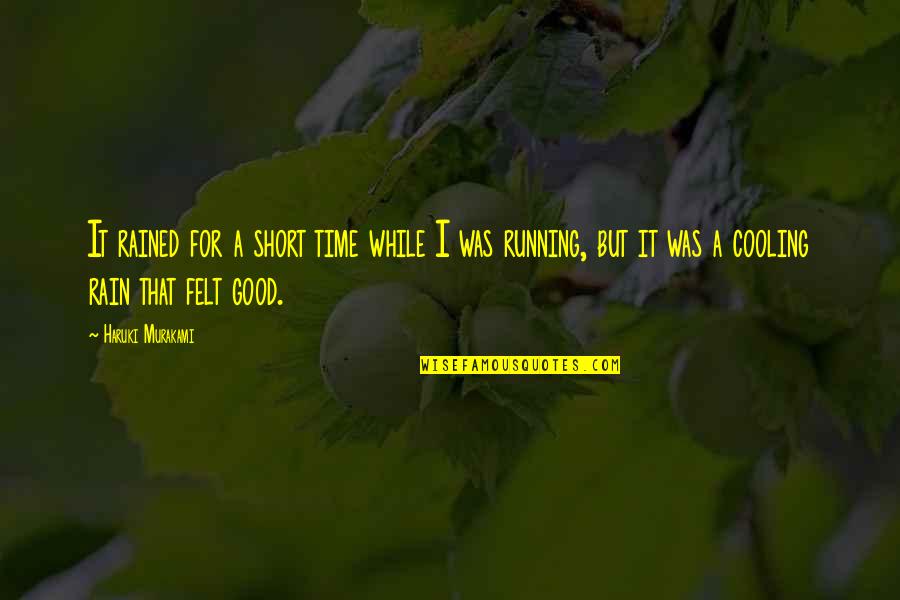 It rained for a short time while I was running, but it was a cooling rain that felt good. —
Haruki Murakami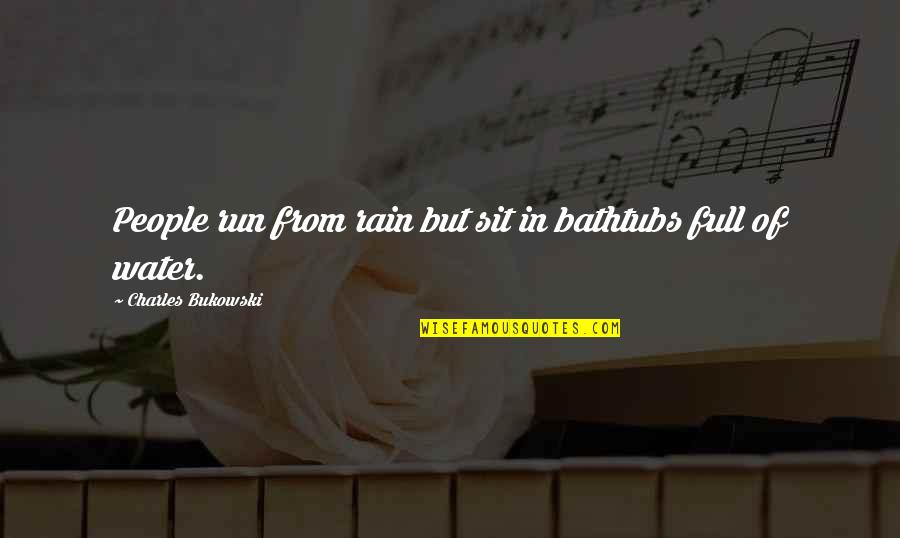 People run from rain but sit in bathtubs full of water. —
Charles Bukowski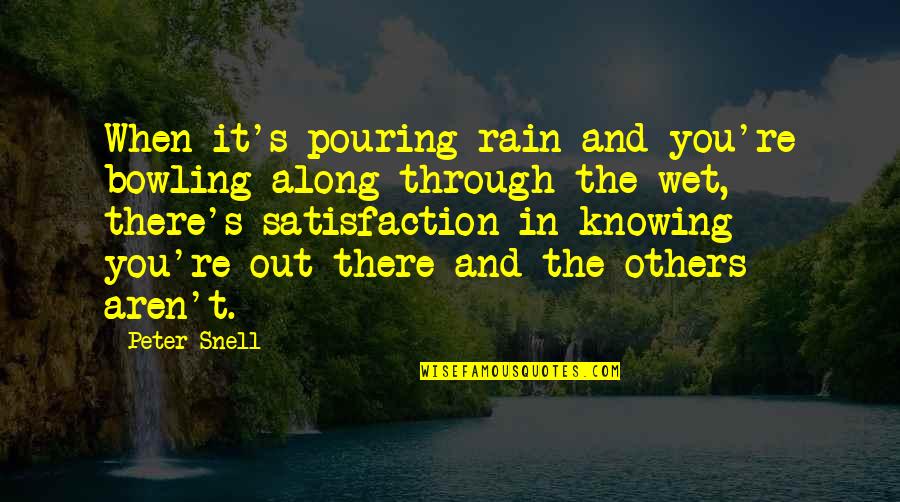 When it's pouring rain and you're bowling along through the wet, there's satisfaction in knowing you're out there and the others aren't. —
Peter Snell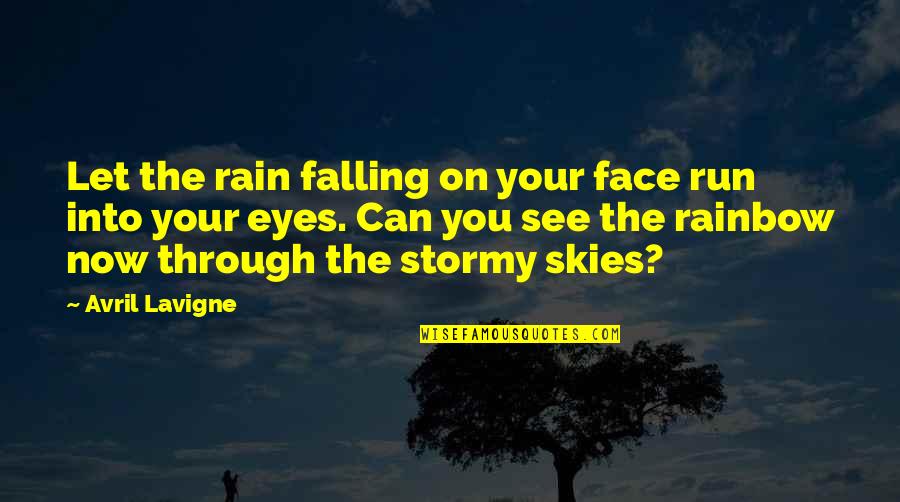 Let the rain falling on your face run into your eyes. Can you see the rainbow now through the stormy skies? —
Avril Lavigne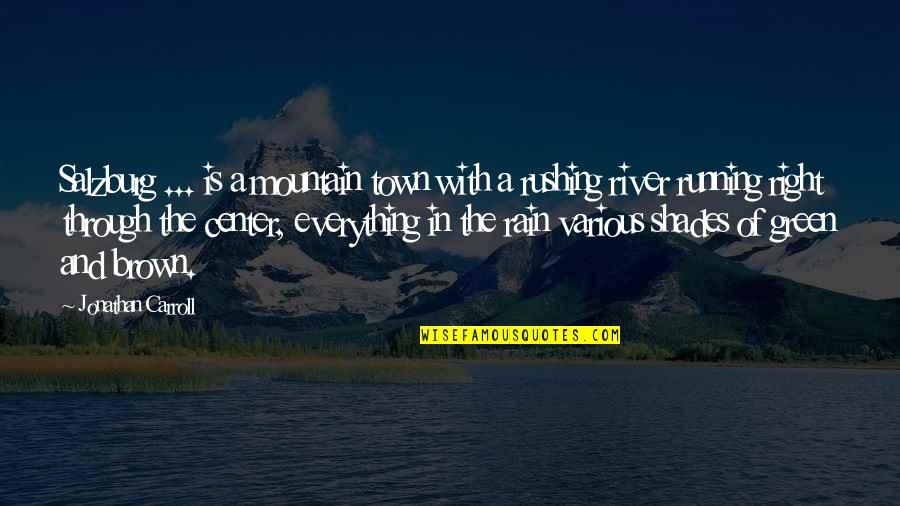 Salzburg ... is a mountain town with a rushing river running right through the center, everything in the rain various shades of green and brown. —
Jonathan Carroll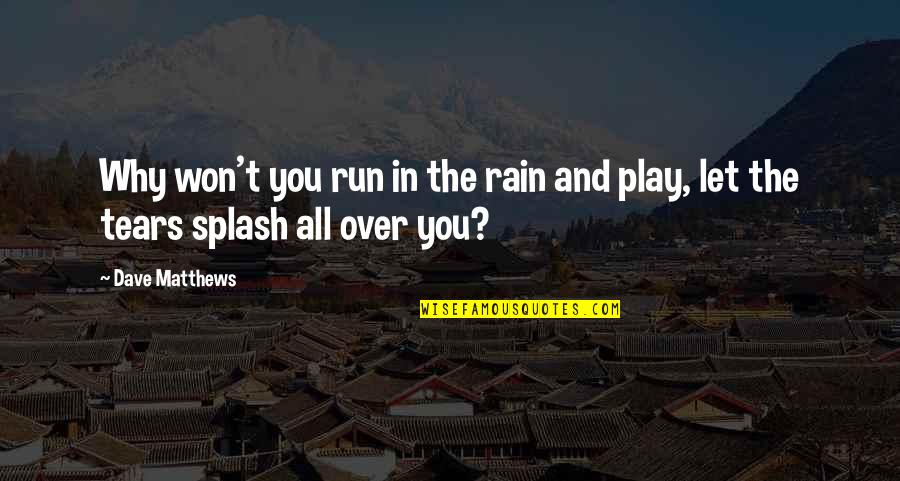 Why won't you run in the rain and play, let the tears splash all over you? —
Dave Matthews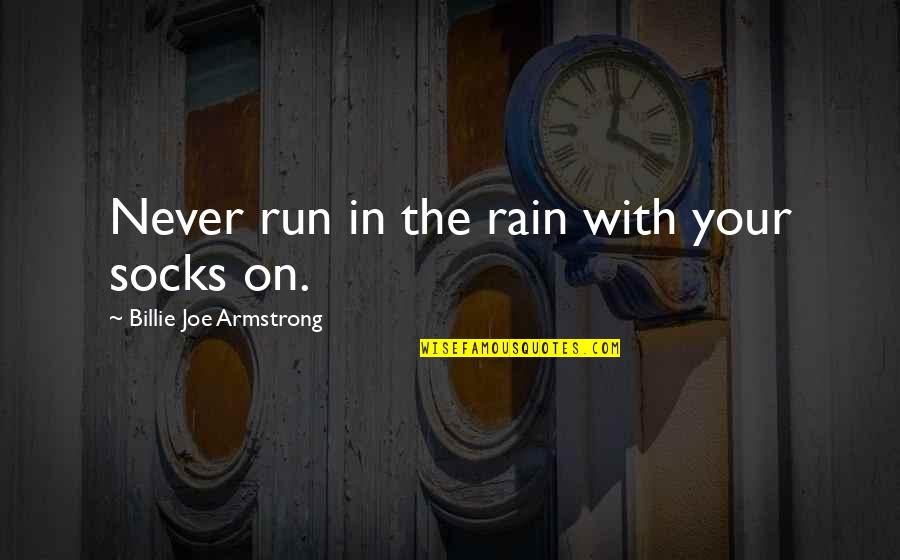 Never run in the rain with your socks on. —
Billie Joe Armstrong