Room Wall Quotes
Collection of top 38 famous quotes about Room Wall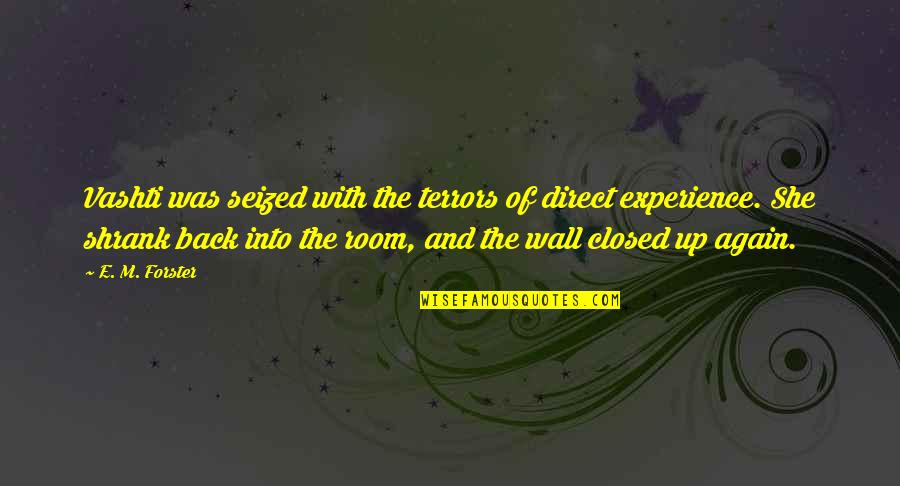 Vashti was seized with the terrors of direct experience. She shrank back into the room, and the wall closed up again.
—
E. M. Forster
He checked the barometer he'd nailed to the family room wall: the pressure was rising.
—
Anthony Doerr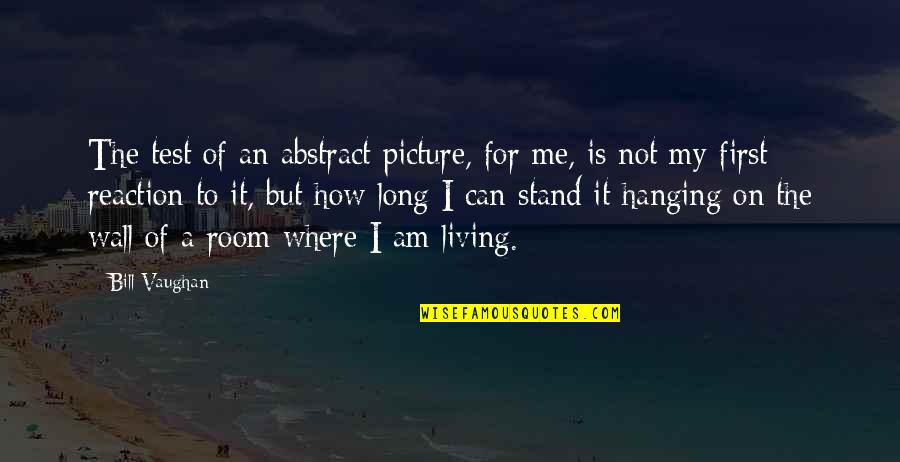 The test of an abstract picture, for me, is not my first reaction to it, but how long I can stand it hanging on the wall of a room where I am living.
—
Bill Vaughan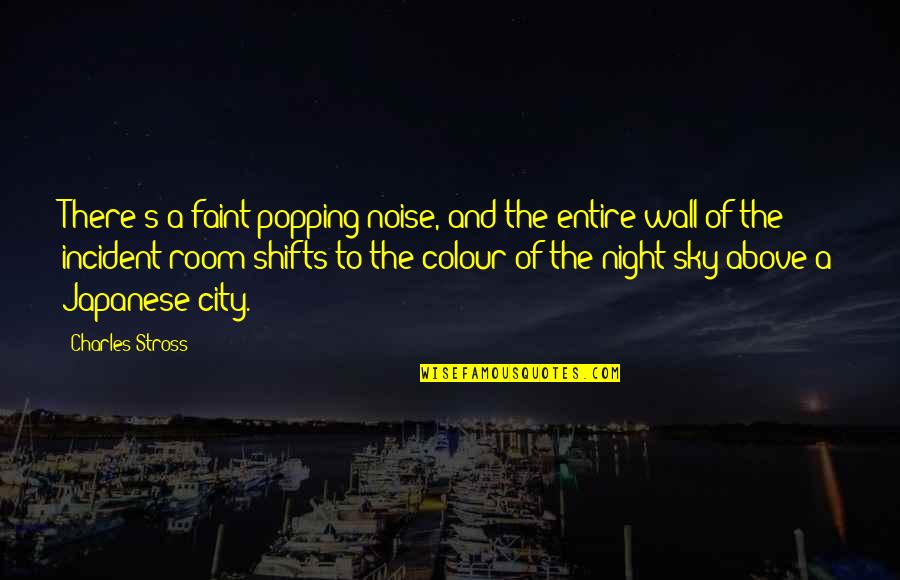 There's a faint popping noise, and the entire wall of the incident room shifts to the colour of the night sky above a Japanese city.
—
Charles Stross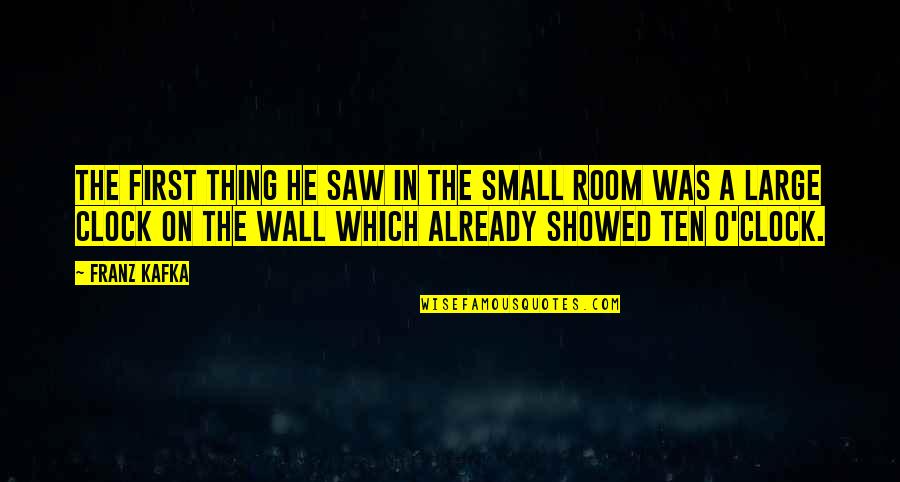 The first thing he saw in the small room was a large clock on the wall which already showed ten o'clock.
—
Franz Kafka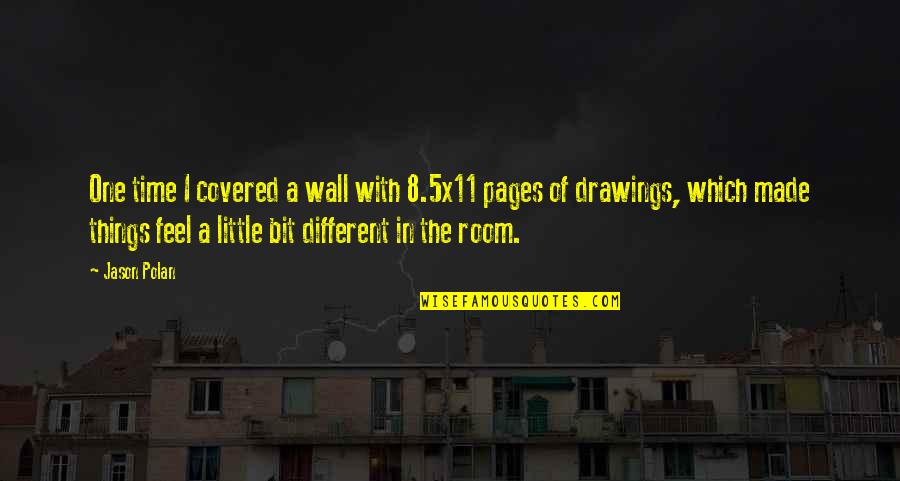 One time I covered a wall with 8.5x11 pages of drawings, which made things feel a little bit different in the room.
—
Jason Polan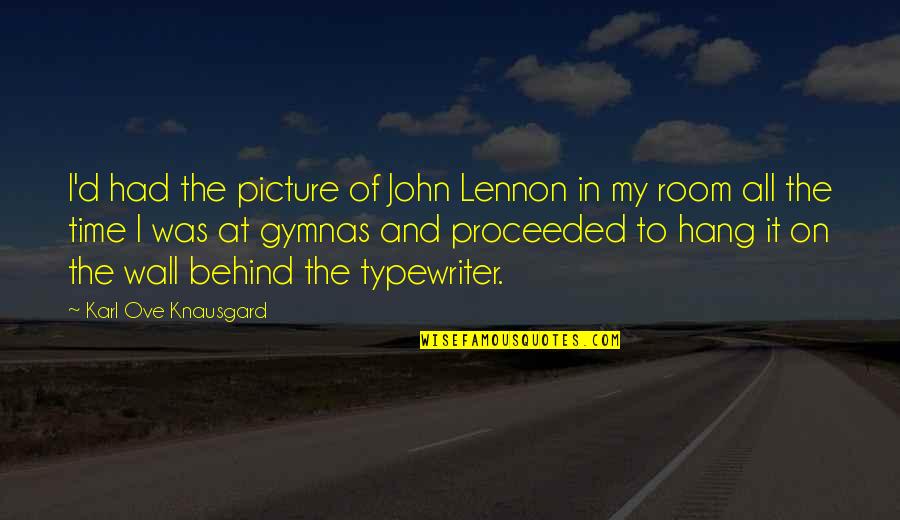 I'd had the picture of John Lennon in my room all the time I was at gymnas and proceeded to hang it on the wall behind the typewriter.
—
Karl Ove Knausgard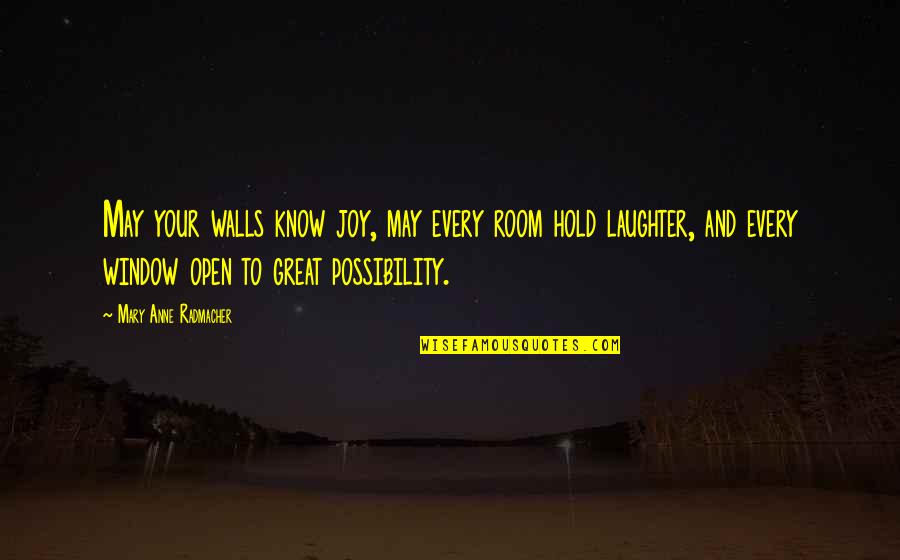 May your walls know joy, may every room hold laughter, and every window open to great possibility.
—
Mary Anne Radmacher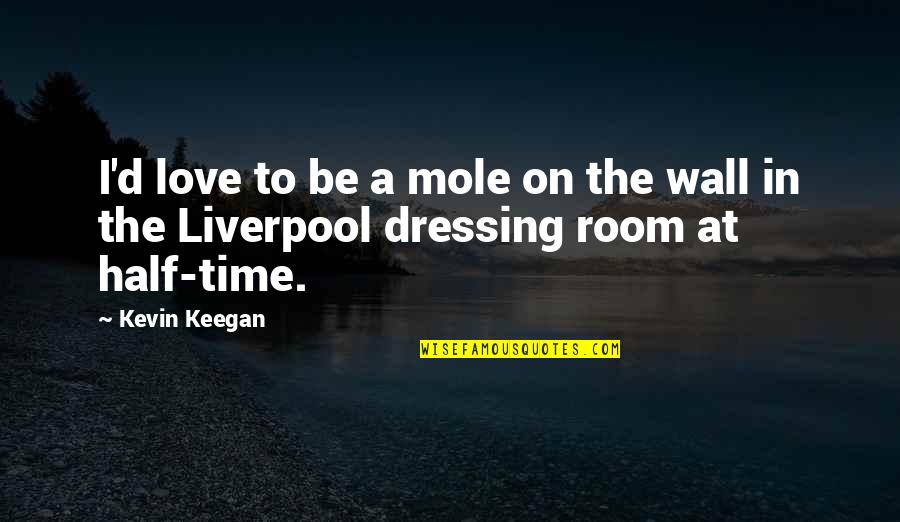 I'd love to be a mole on the wall in the Liverpool dressing room at half-time.
—
Kevin Keegan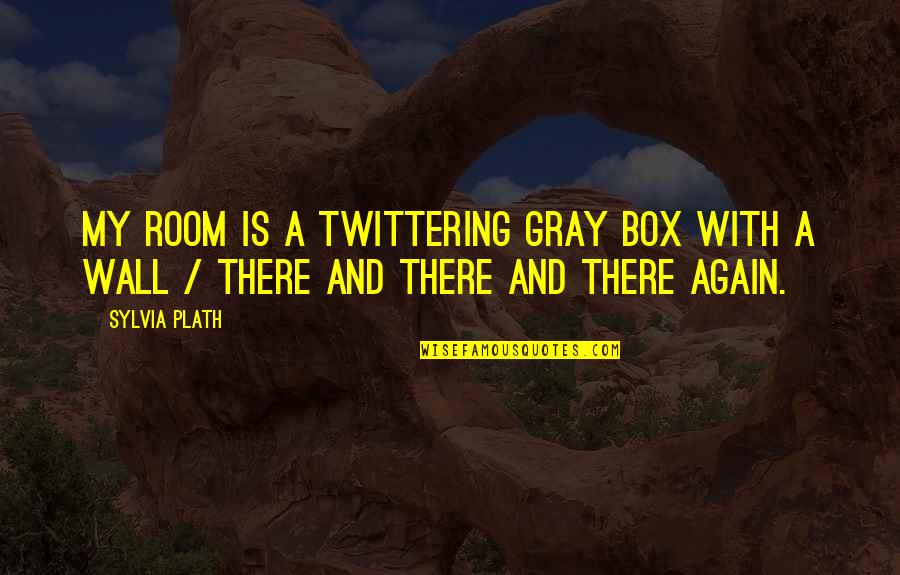 My room is a twittering gray box with a wall / there and there and there again.
—
Sylvia Plath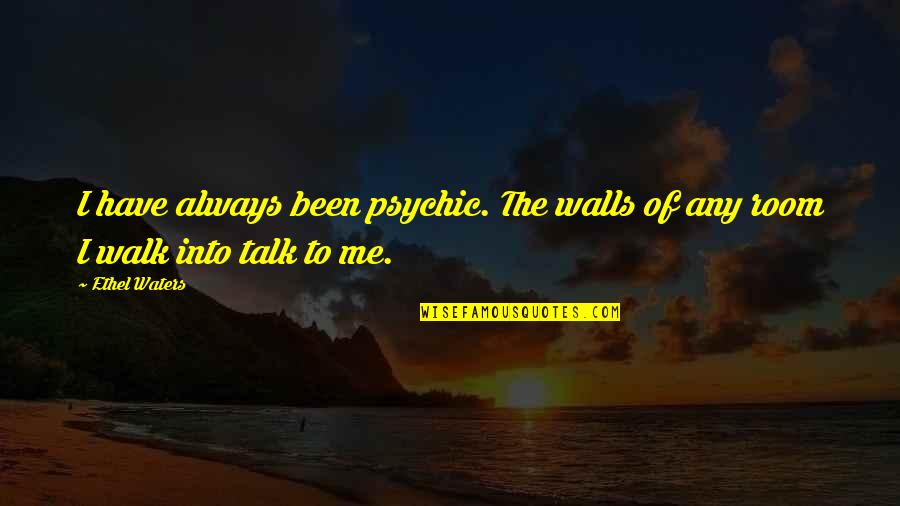 I have always been psychic. The walls of any room I walk into talk to me.
—
Ethel Waters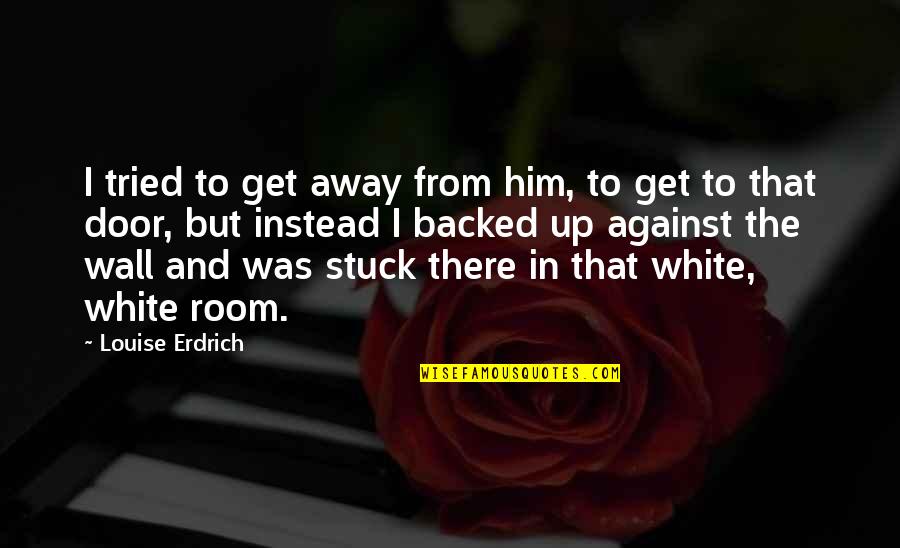 I tried to get away from him, to get to that door, but instead I backed up against the wall and was stuck there in that white, white room.
—
Louise Erdrich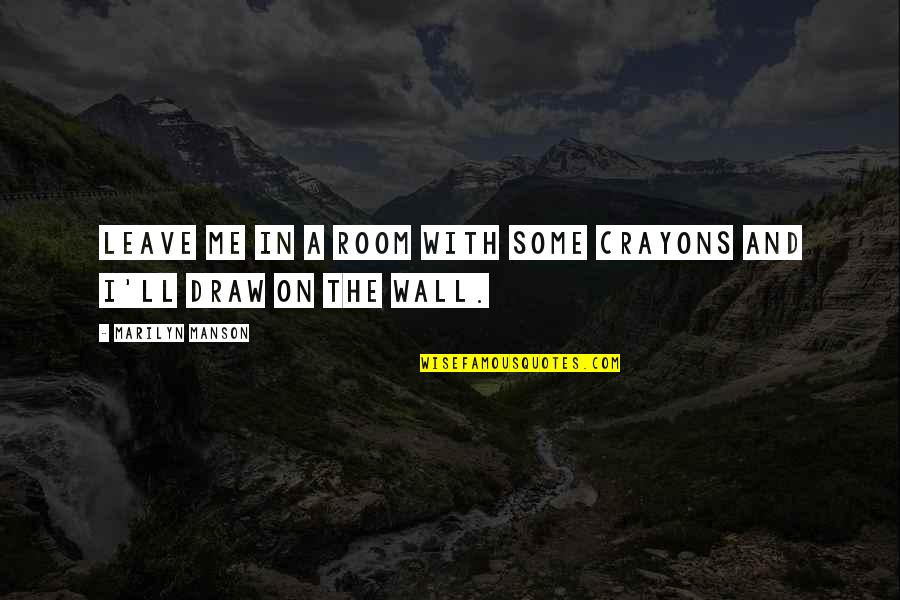 Leave me in a room with some crayons and I'll draw on the wall. —
Marilyn Manson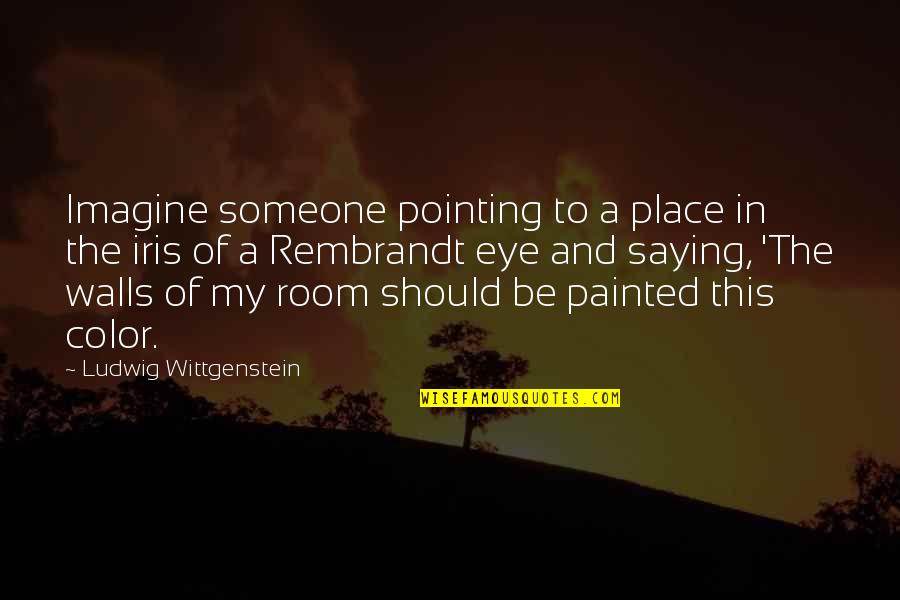 Imagine someone pointing to a place in the iris of a Rembrandt eye and saying, 'The walls of my room should be painted this color. —
Ludwig Wittgenstein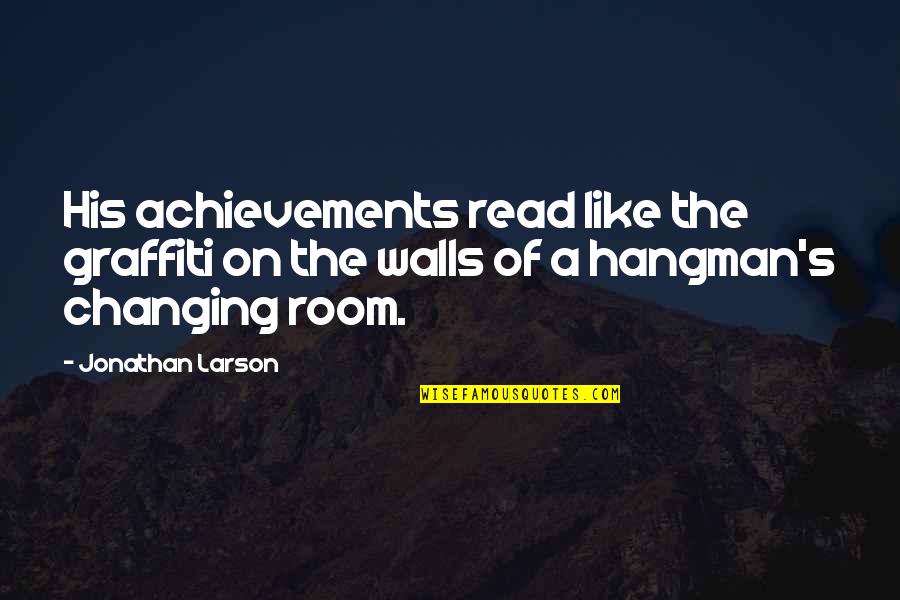 His achievements read like the graffiti on the walls of a hangman's changing room. —
Jonathan Larson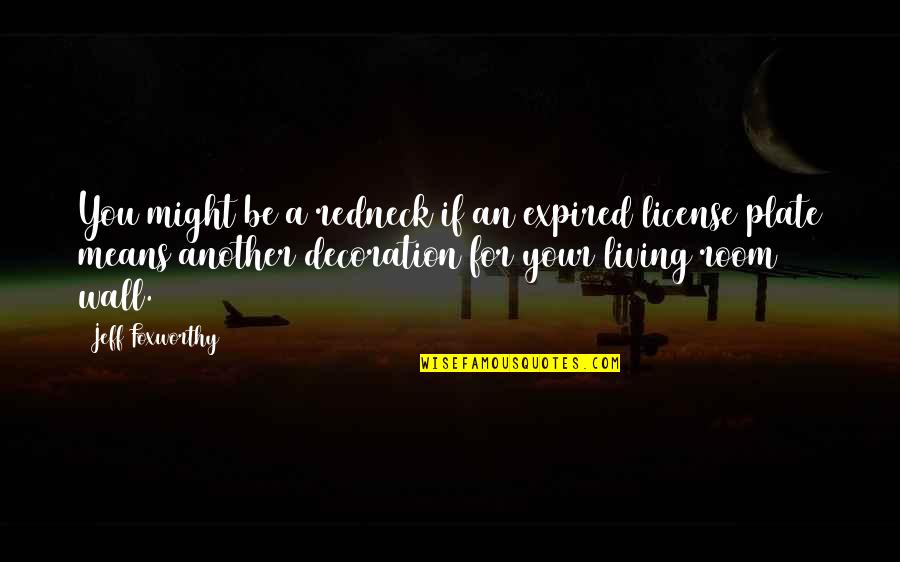 You might be a redneck if an expired license plate means another decoration for your living
room wall
. —
Jeff Foxworthy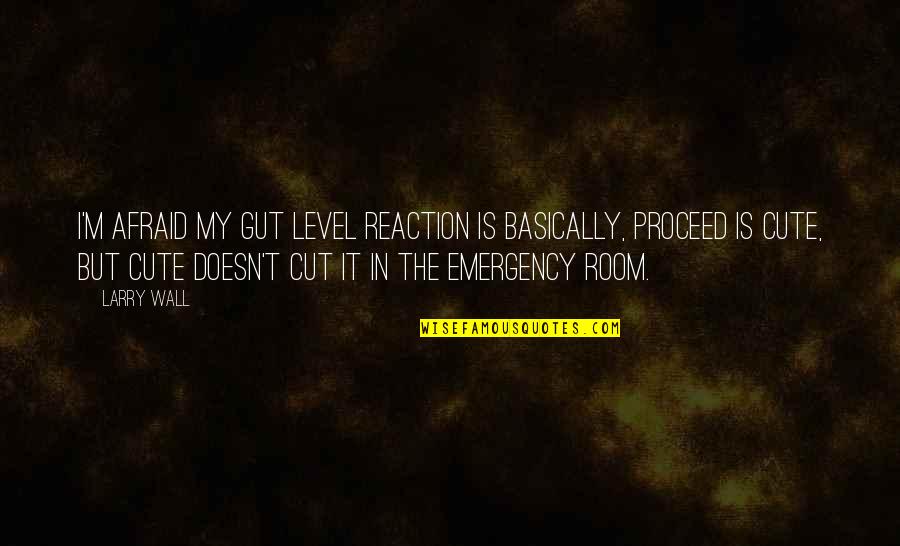 I'm afraid my gut level reaction is basically, proceed is cute, but cute doesn't cut it in the emergency room. —
Larry Wall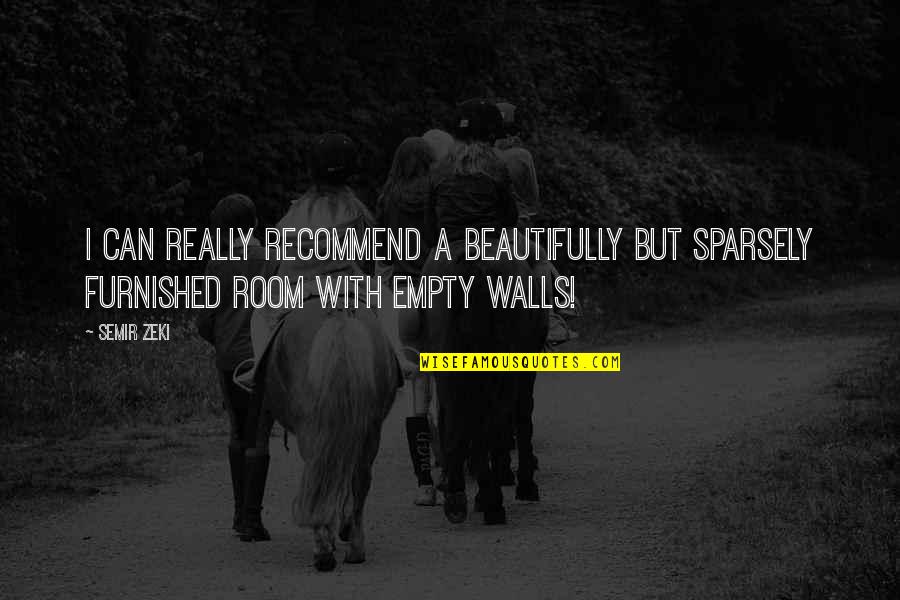 I can really recommend a beautifully but sparsely furnished room with empty walls! —
Semir Zeki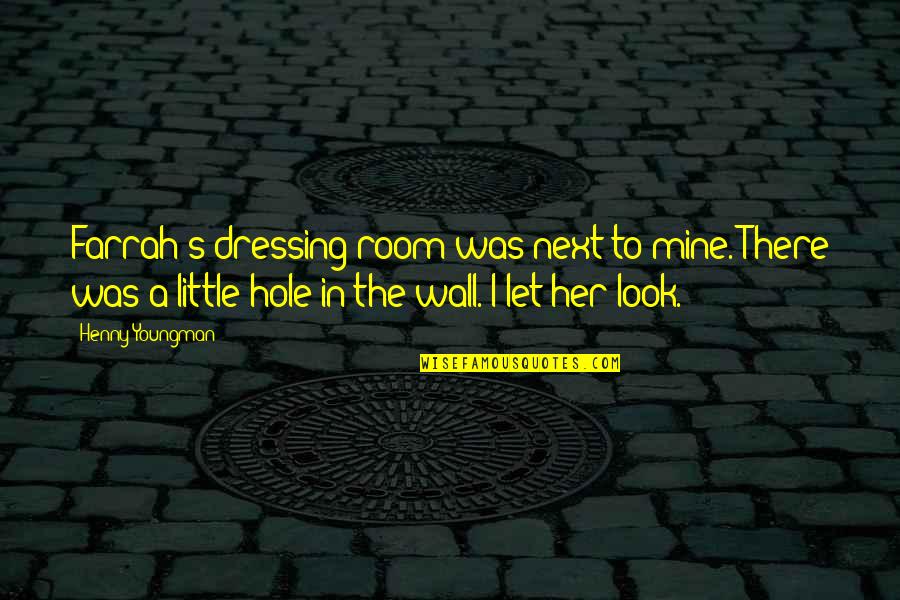 Farrah's dressing room was next to mine. There was a little hole in the wall. I let her look. —
Henny Youngman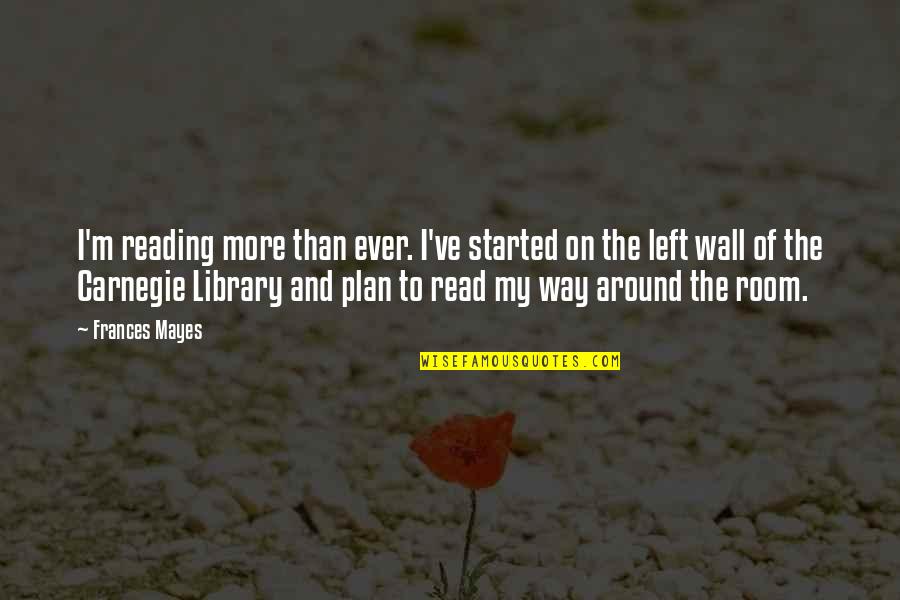 I'm reading more than ever. I've started on the left wall of the Carnegie Library and plan to read my way around the room. —
Frances Mayes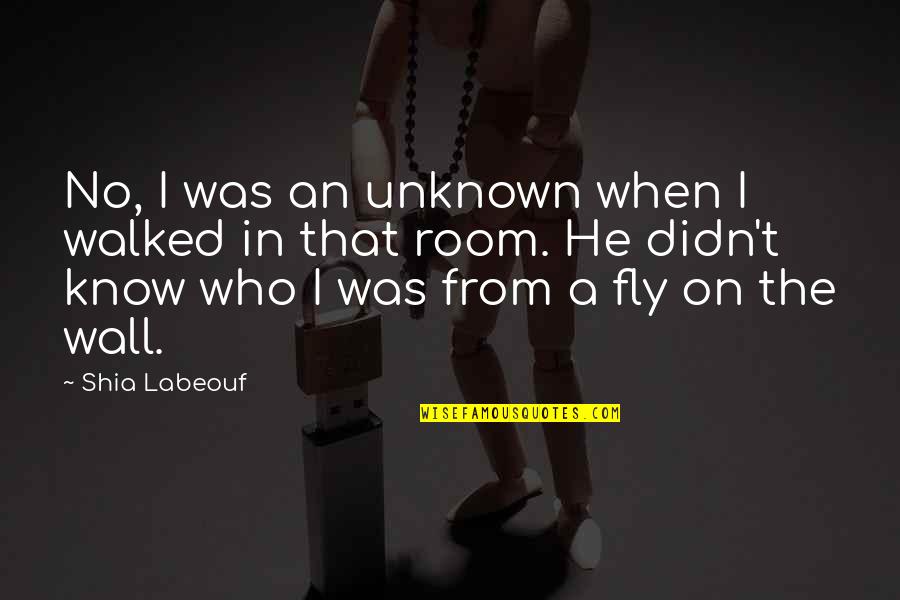 No, I was an unknown when I walked in that room. He didn't know who I was from a fly on the wall. —
Shia Labeouf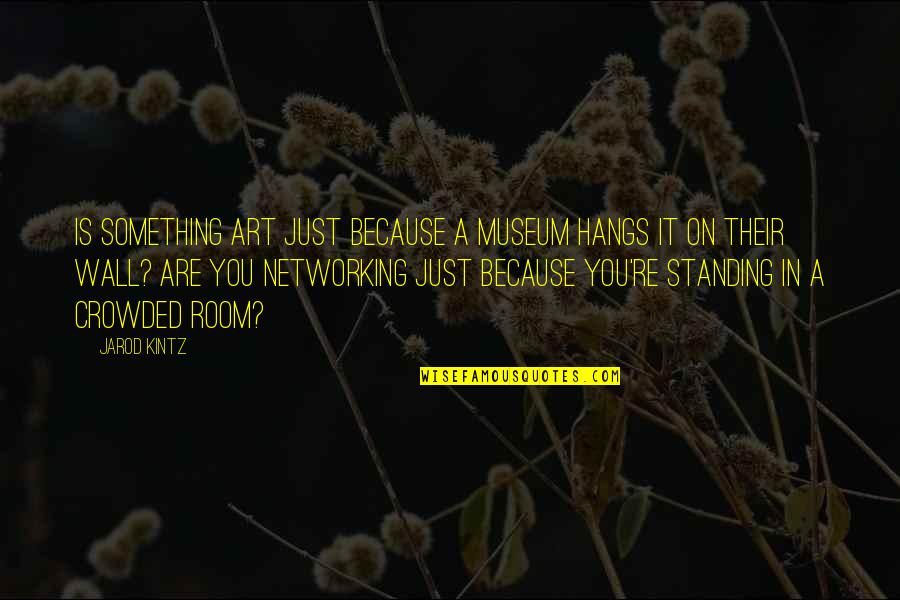 Is something art just because a museum hangs it on their wall? Are you networking just because you're standing in a crowded room? —
Jarod Kintz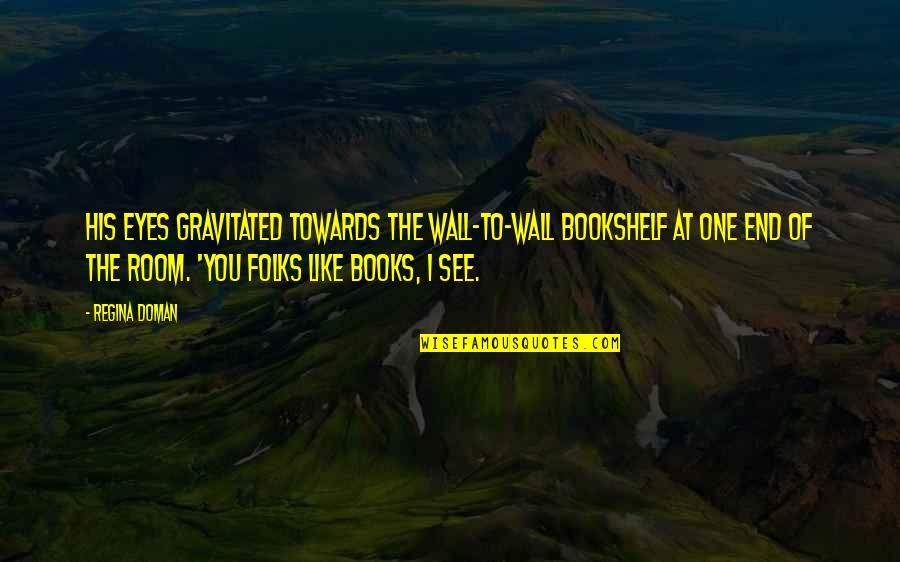 His eyes gravitated towards the wall-to-wall bookshelf at one end of the room. 'You folks like books, I see. —
Regina Doman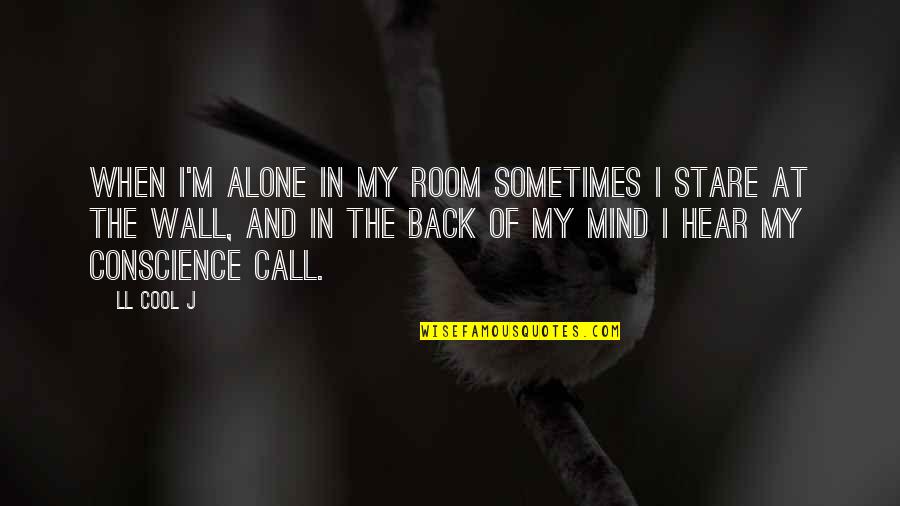 When I'm alone in my room sometimes I stare at the wall, and in the back of my mind I hear my conscience call. —
LL Cool J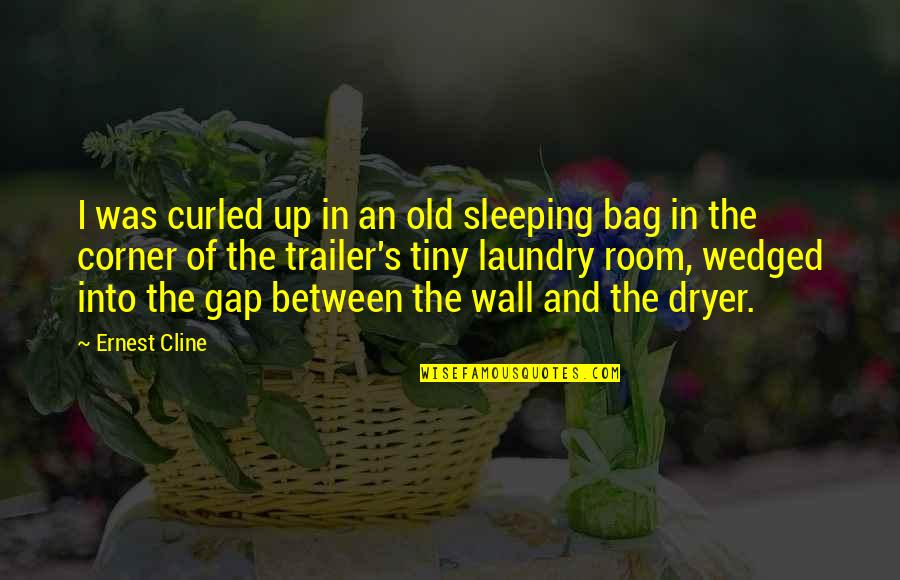 I was curled up in an old sleeping bag in the corner of the trailer's tiny laundry room, wedged into the gap between the wall and the dryer. —
Ernest Cline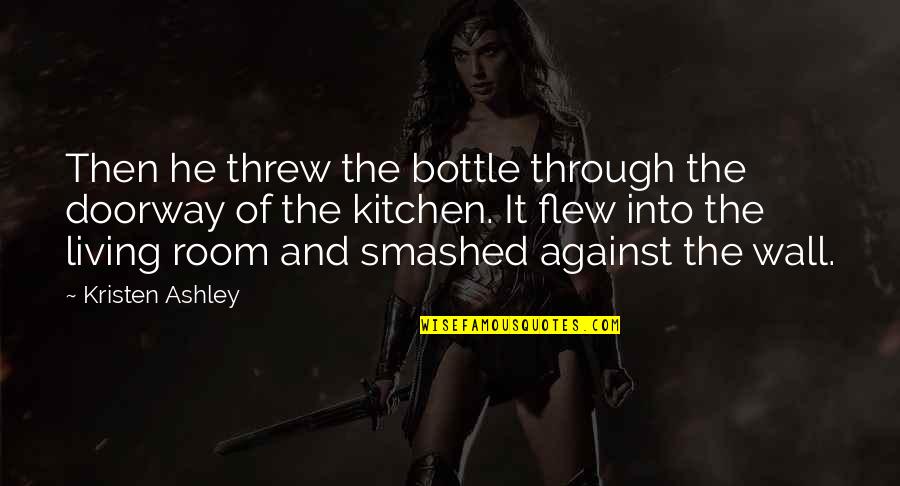 Then he threw the bottle through the doorway of the kitchen. It flew into the living room and smashed against the wall. —
Kristen Ashley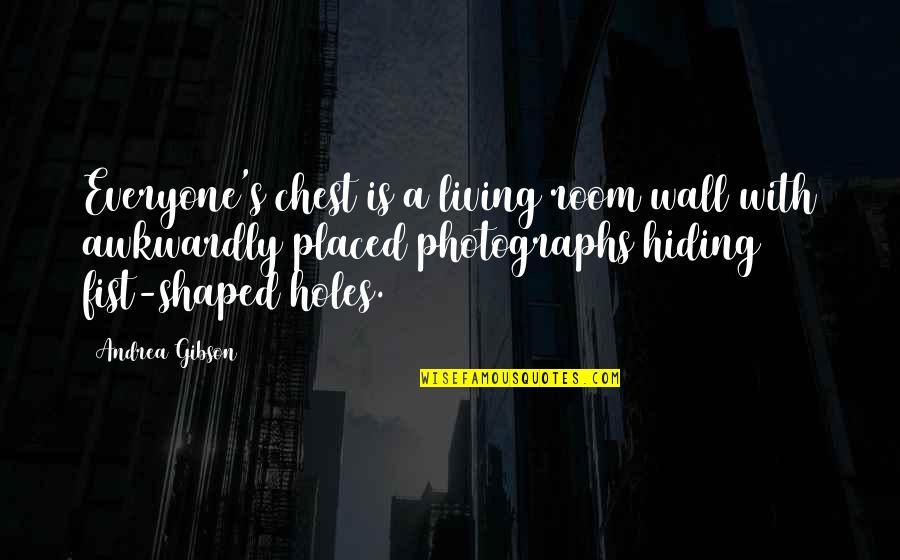 Everyone's chest is a living
room wall
with awkwardly placed photographs hiding fist-shaped holes. —
Andrea Gibson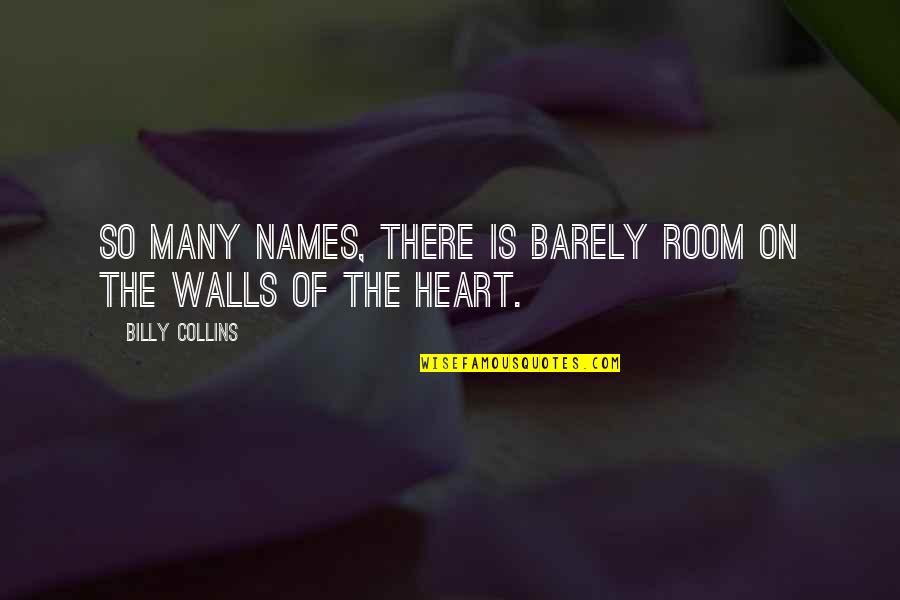 So many names, there is barely room on the walls of the heart. —
Billy Collins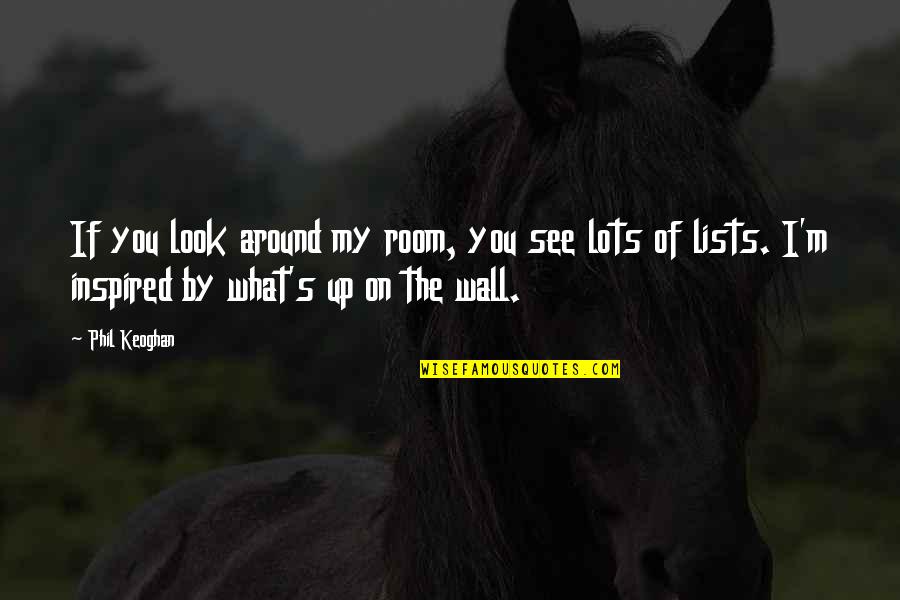 If you look around my room, you see lots of lists. I'm inspired by what's up on the wall. —
Phil Keoghan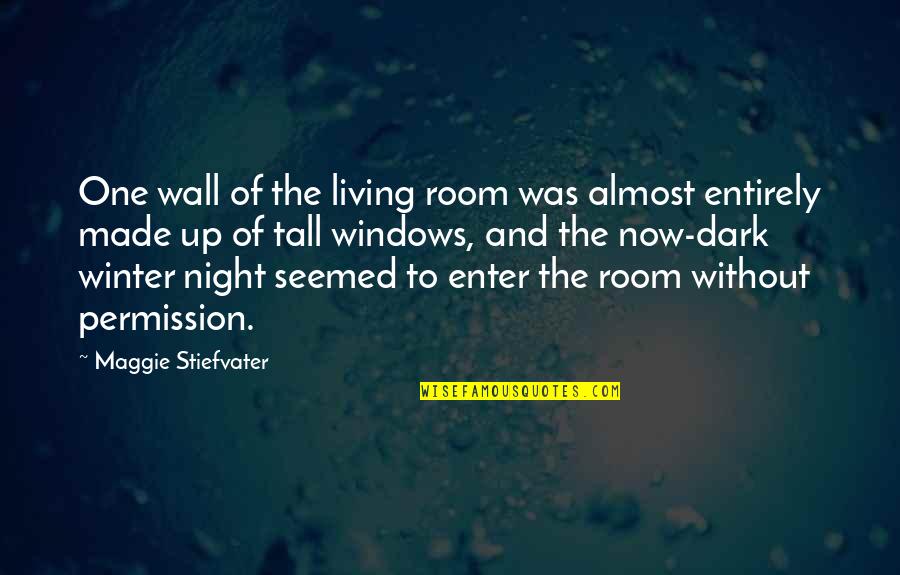 One wall of the living room was almost entirely made up of tall windows, and the now-dark winter night seemed to enter the room without permission. —
Maggie Stiefvater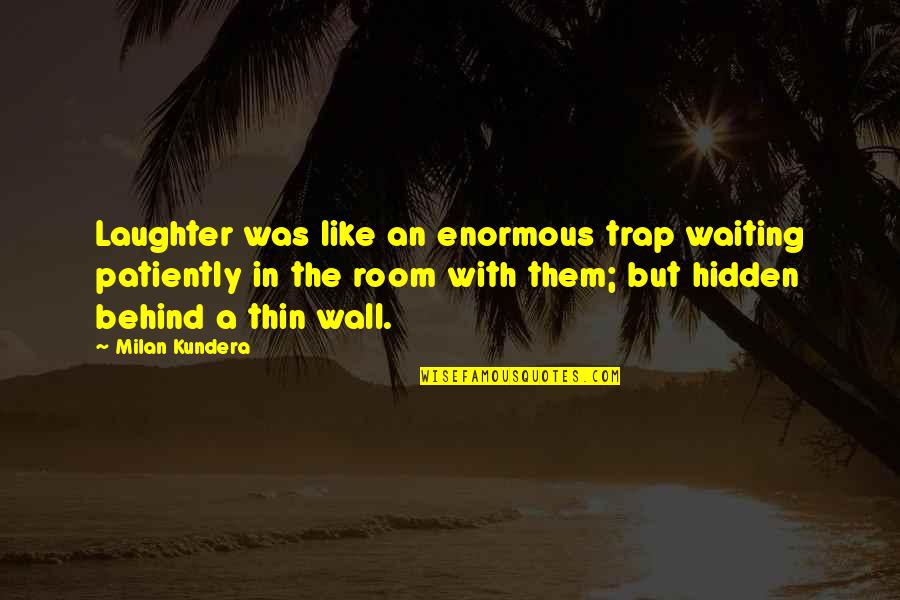 Laughter was like an enormous trap waiting patiently in the room with them; but hidden behind a thin wall. —
Milan Kundera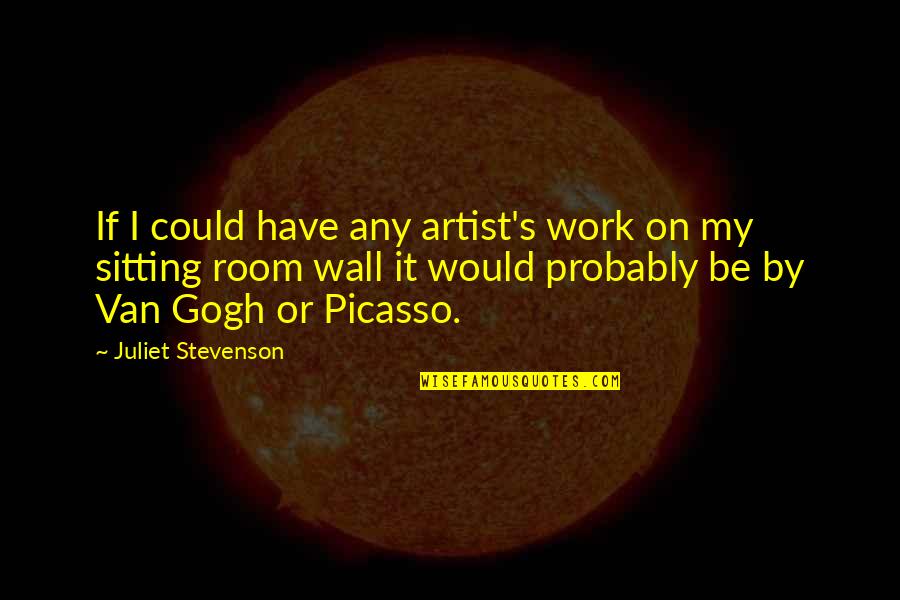 If I could have any artist's work on my sitting
room wall
it would probably be by Van Gogh or Picasso. —
Juliet Stevenson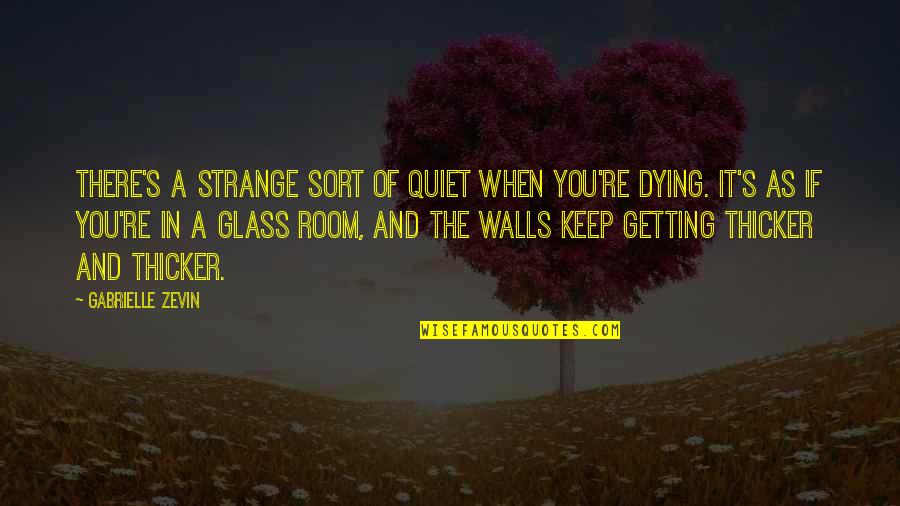 There's a strange sort of quiet when you're dying. It's as if you're in a glass room, and the walls keep getting thicker and thicker. —
Gabrielle Zevin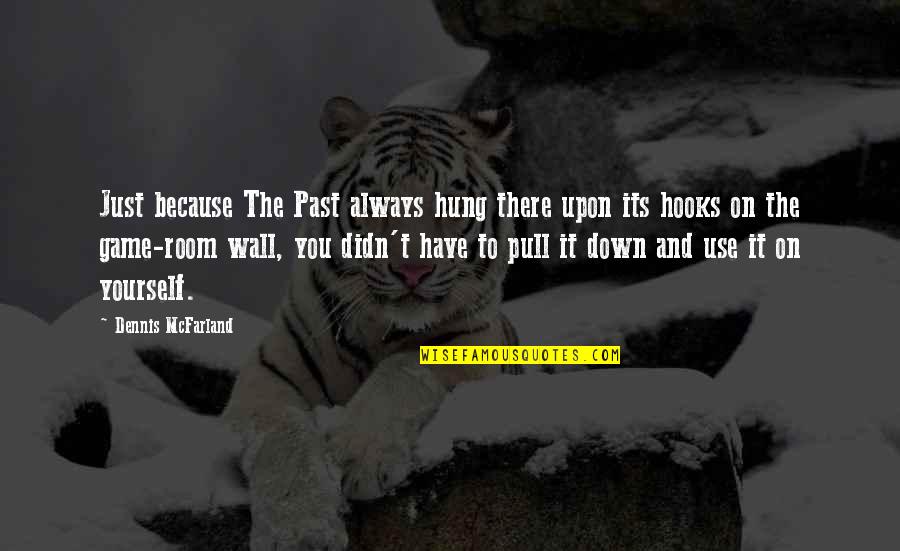 Just because The Past always hung there upon its hooks on the game-
room wall
, you didn't have to pull it down and use it on yourself. —
Dennis McFarland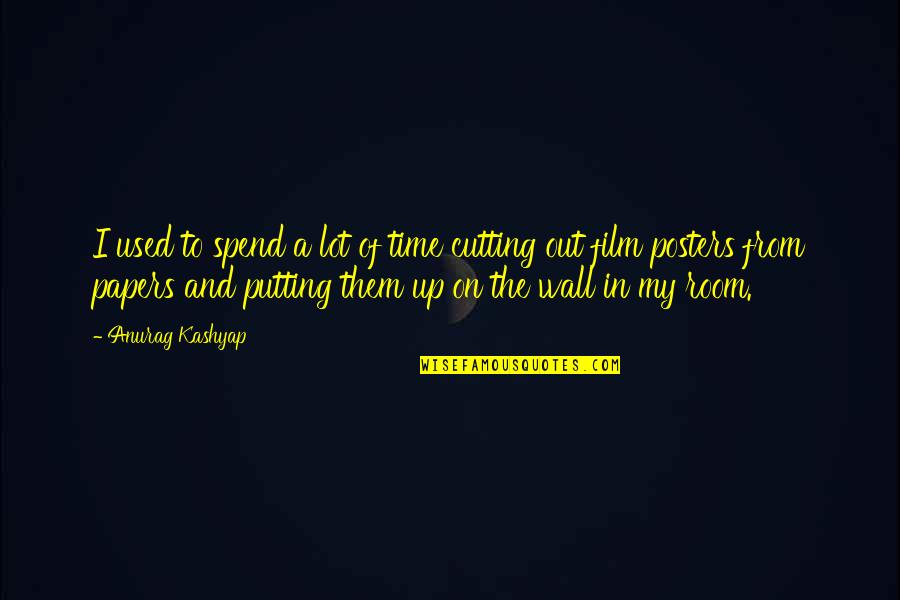 I used to spend a lot of time cutting out film posters from papers and putting them up on the wall in my room. —
Anurag Kashyap