Ricky Ponting Quotes
Collection of top 16 famous quotes about Ricky Ponting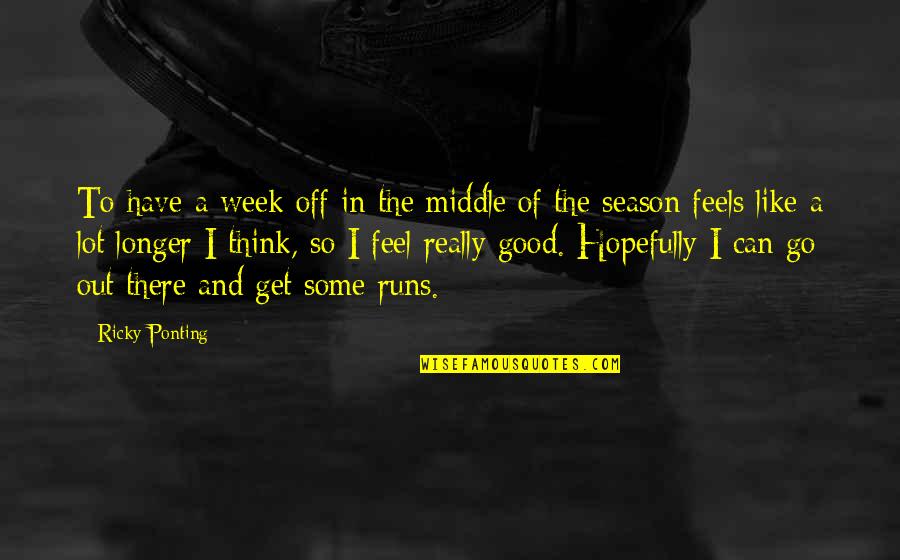 To have a week off in the middle of the season feels like a lot longer I think, so I feel really good. Hopefully I can go out there and get some runs.
—
Ricky Ponting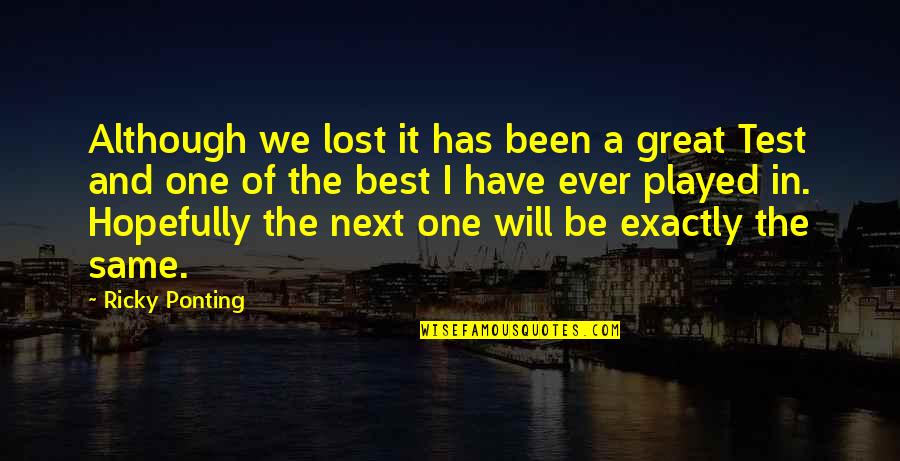 Although we lost it has been a great Test and one of the best I have ever played in. Hopefully the next one will be exactly the same.
—
Ricky Ponting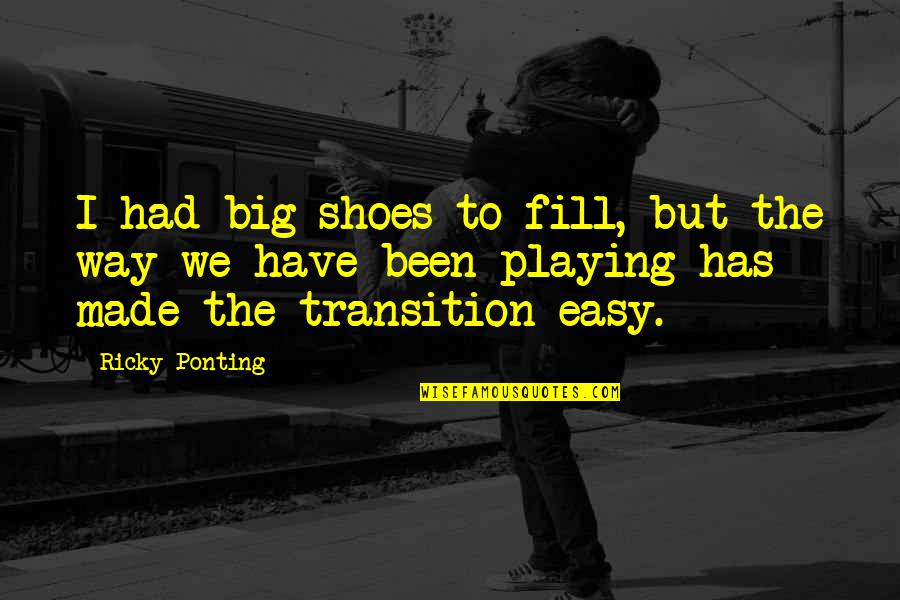 I had big shoes to fill, but the way we have been playing has made the transition easy.
—
Ricky Ponting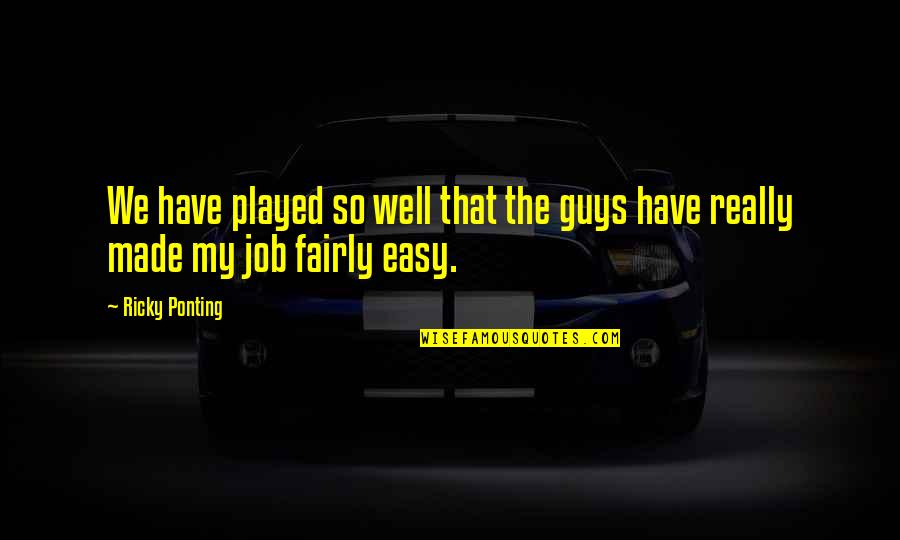 We have played so well that the guys have really made my job fairly easy.
—
Ricky Ponting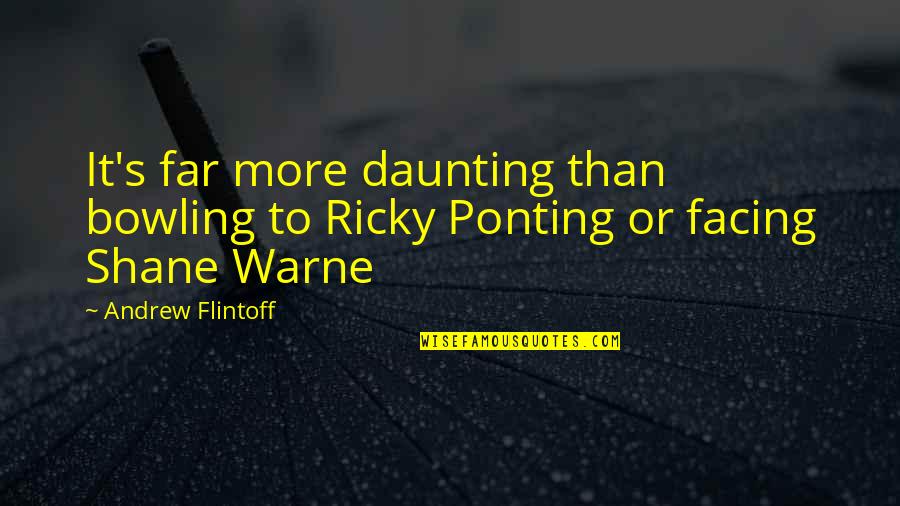 It's far more daunting than bowling to Ricky Ponting or facing Shane Warne —
Andrew Flintoff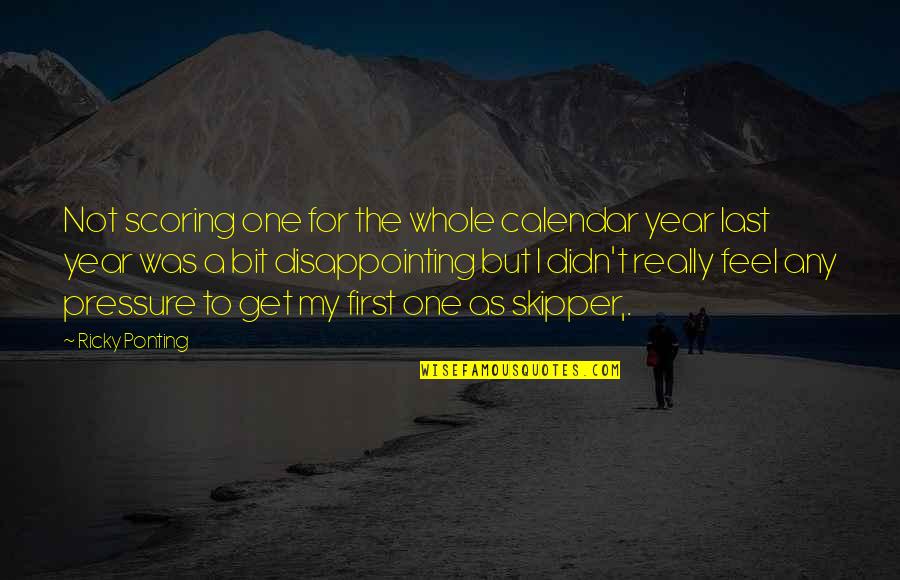 Not scoring one for the whole calendar year last year was a bit disappointing but I didn't really feel any pressure to get my first one as skipper,. —
Ricky Ponting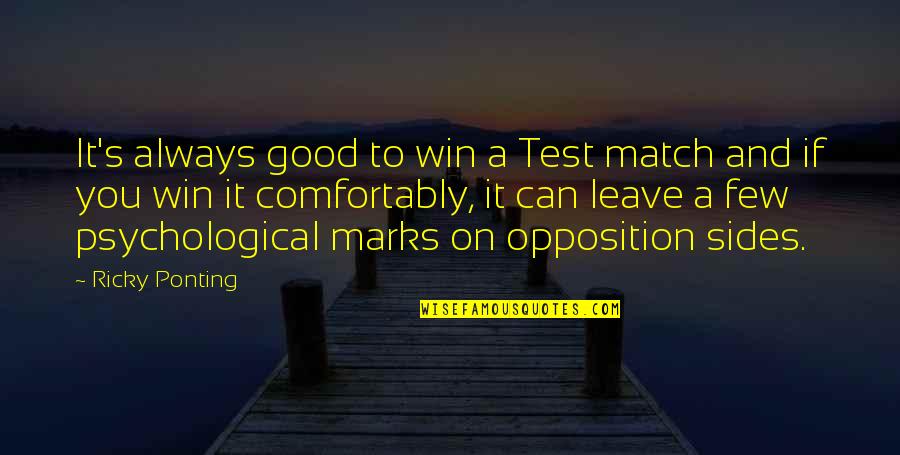 It's always good to win a Test match and if you win it comfortably, it can leave a few psychological marks on opposition sides. —
Ricky Ponting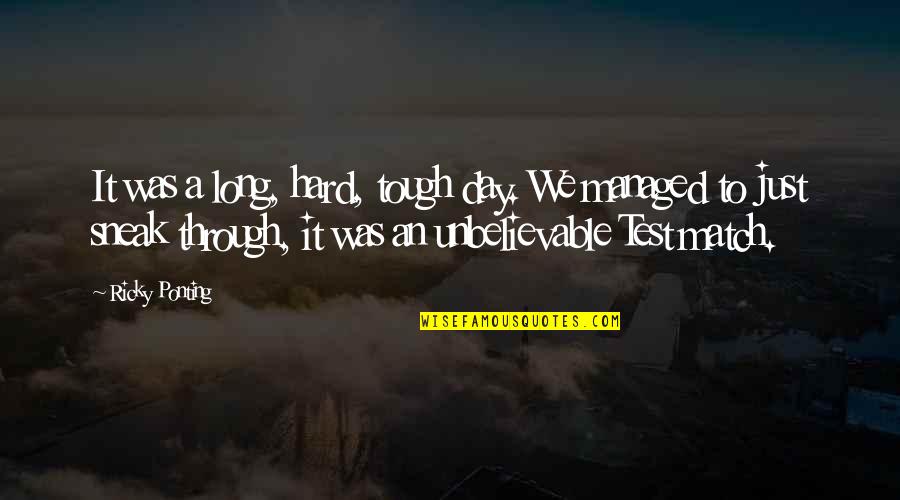 It was a long, hard, tough day. We managed to just sneak through, it was an unbelievable Test match. —
Ricky Ponting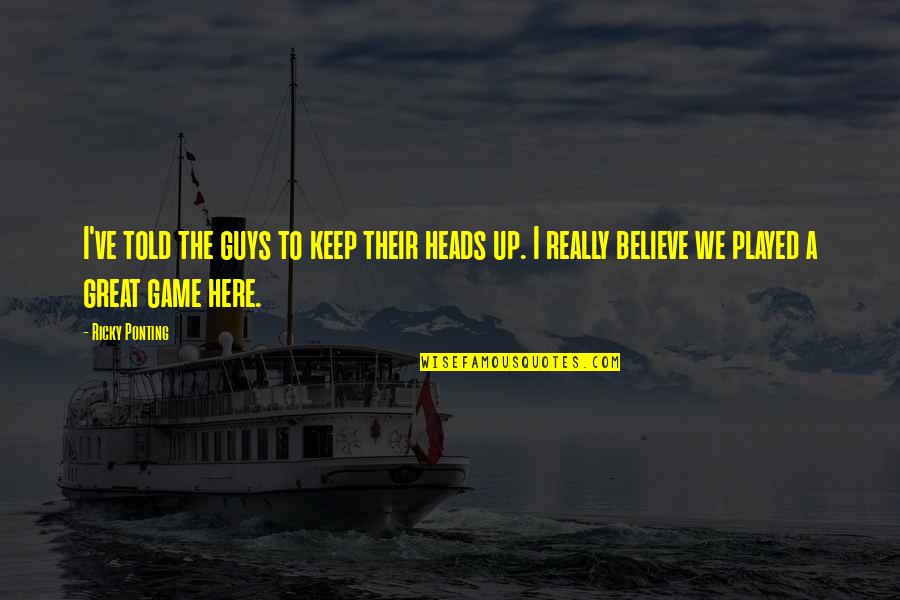 I've told the guys to keep their heads up. I really believe we played a great game here. —
Ricky Ponting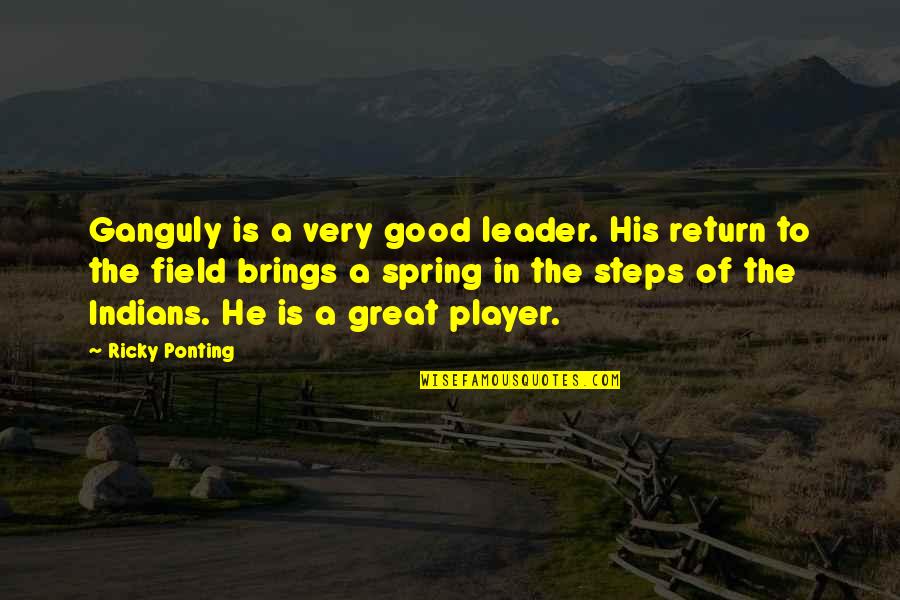 Ganguly is a very good leader. His return to the field brings a spring in the steps of the Indians. He is a great player. —
Ricky Ponting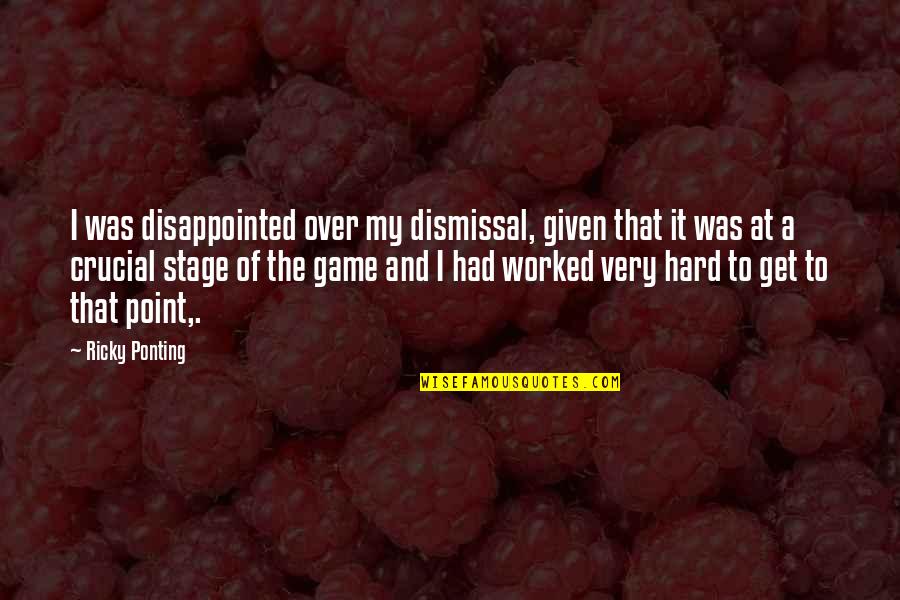 I was disappointed over my dismissal, given that it was at a crucial stage of the game and I had worked very hard to get to that point,. —
Ricky Ponting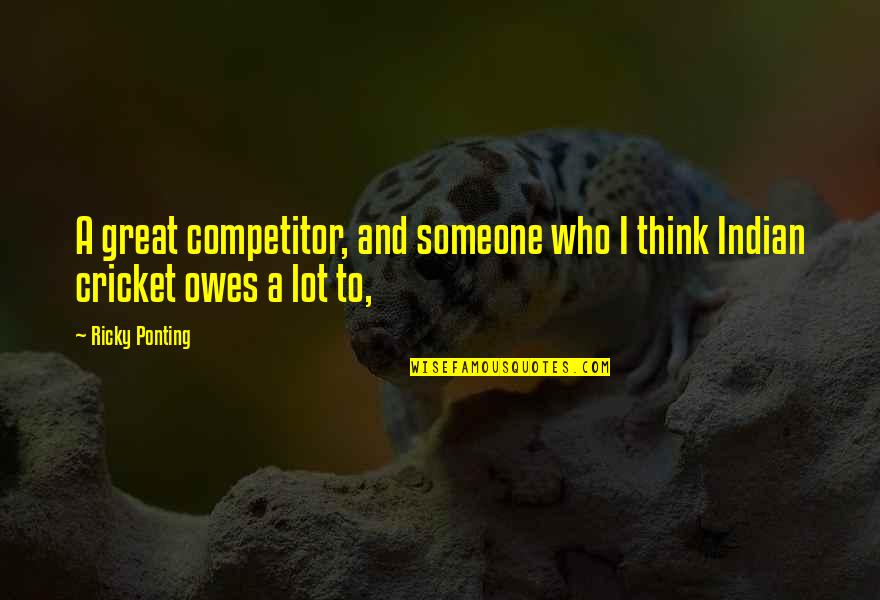 A great competitor, and someone who I think Indian cricket owes a lot to, —
Ricky Ponting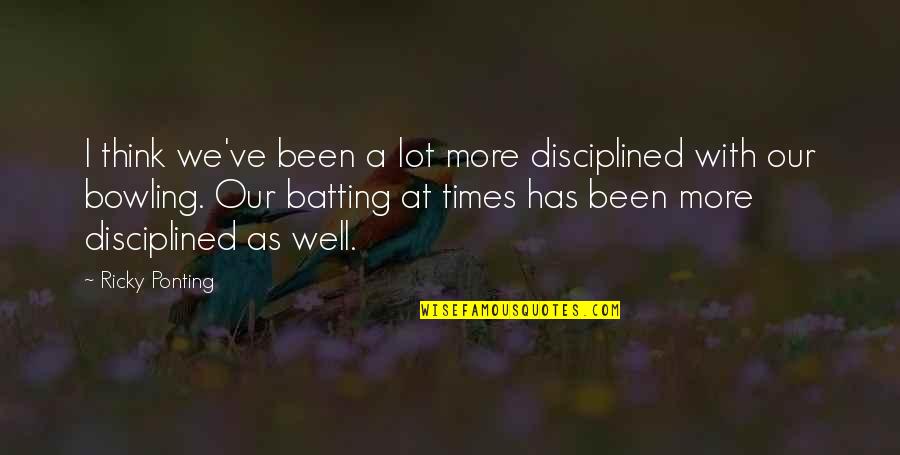 I think we've been a lot more disciplined with our bowling. Our batting at times has been more disciplined as well. —
Ricky Ponting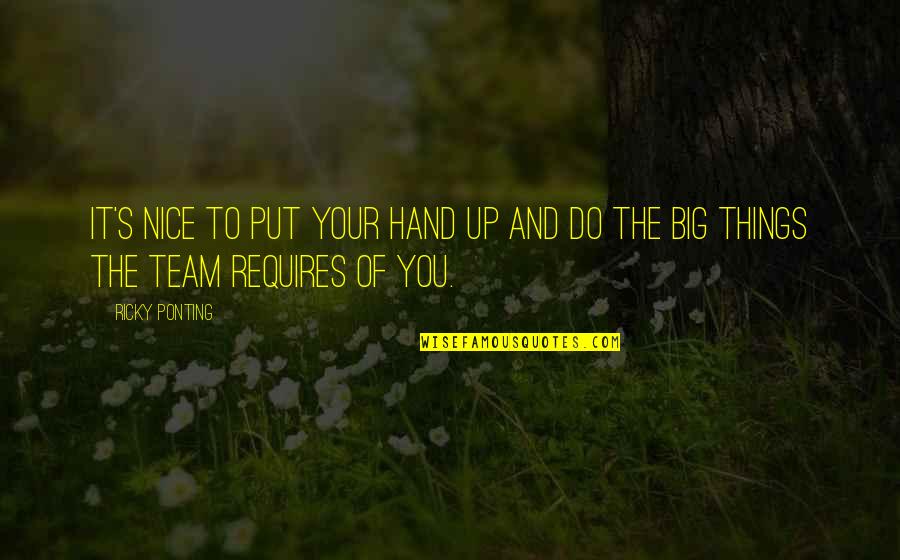 It's nice to put your hand up and do the big things the team requires of you. —
Ricky Ponting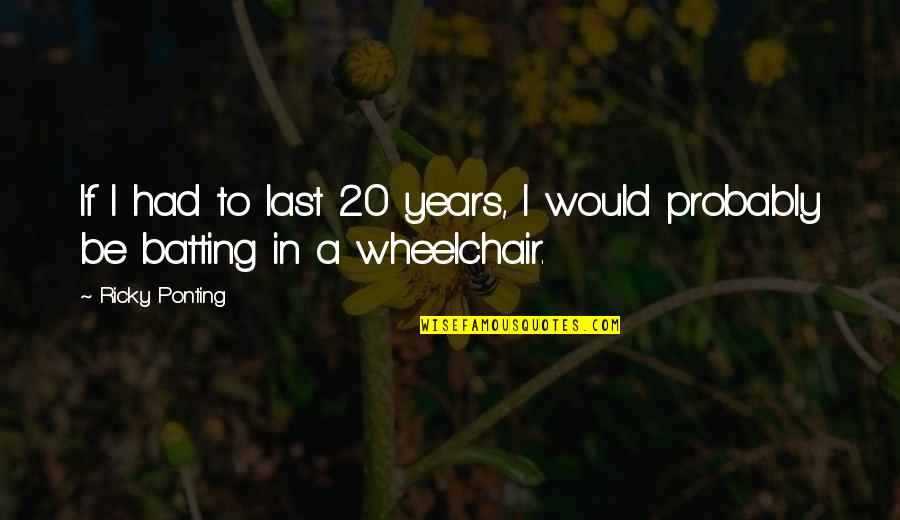 If I had to last 20 years, I would probably be batting in a wheelchair. —
Ricky Ponting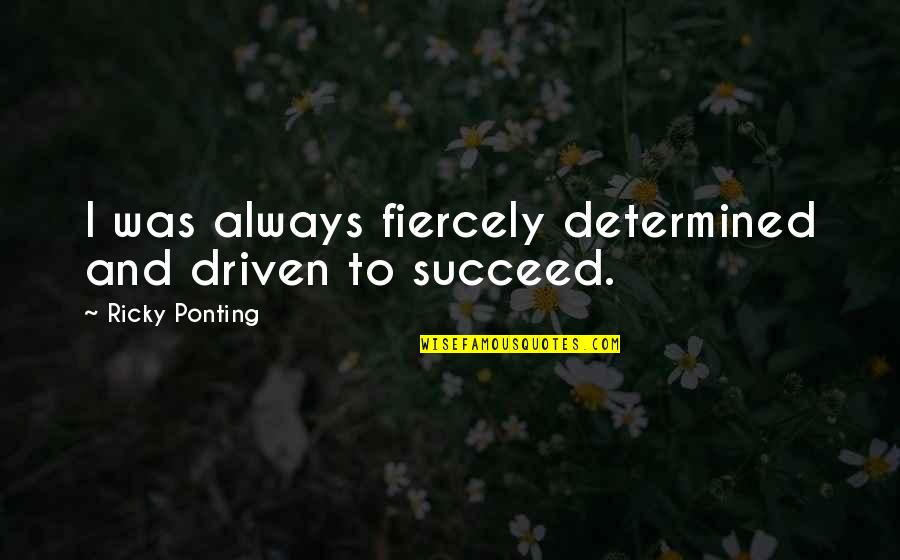 I was always fiercely determined and driven to succeed. —
Ricky Ponting