Repetitive Quotes
Collection of top 61 famous quotes about Repetitive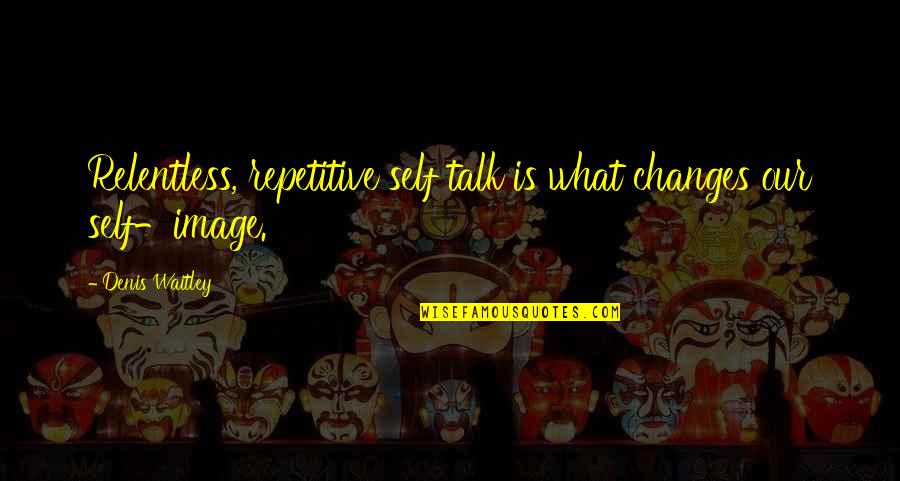 Relentless, repetitive self talk is what changes our self-image.
—
Denis Waitley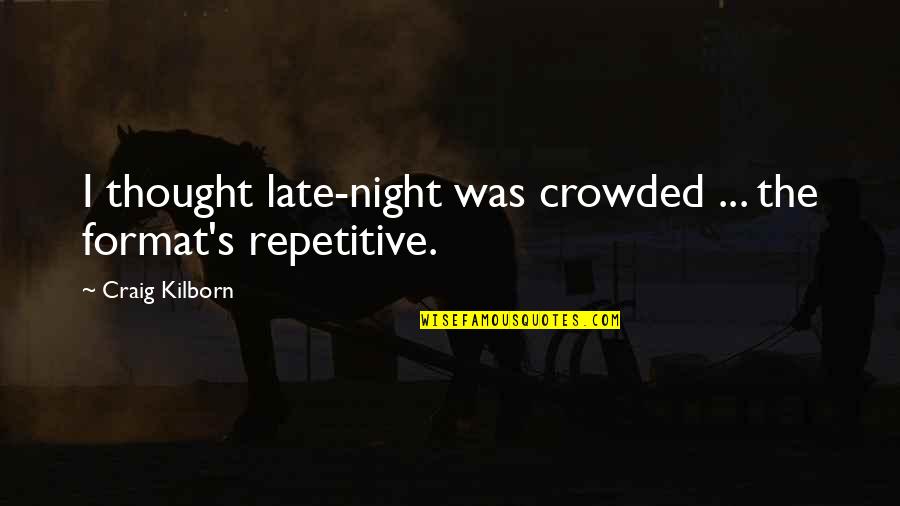 I thought late-night was crowded ... the format's repetitive.
—
Craig Kilborn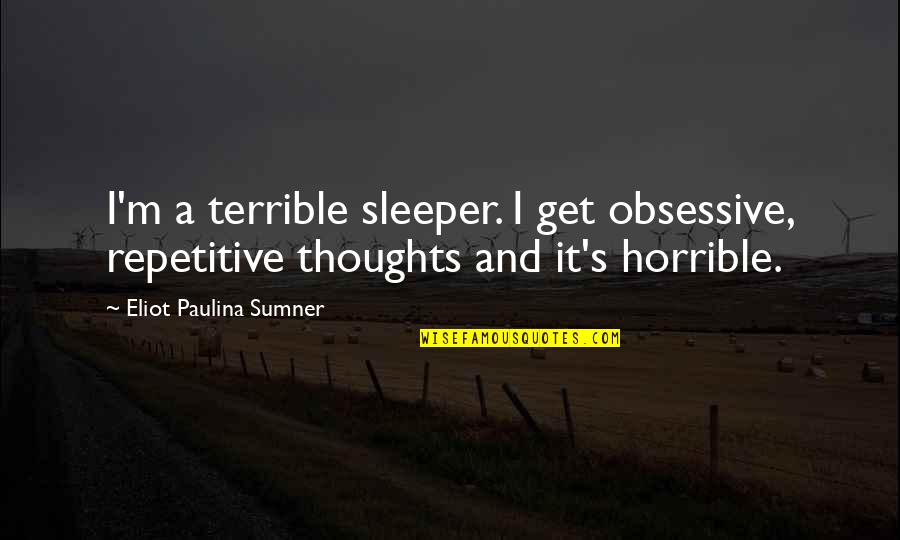 I'm a terrible sleeper. I get obsessive, repetitive thoughts and it's horrible.
—
Eliot Paulina Sumner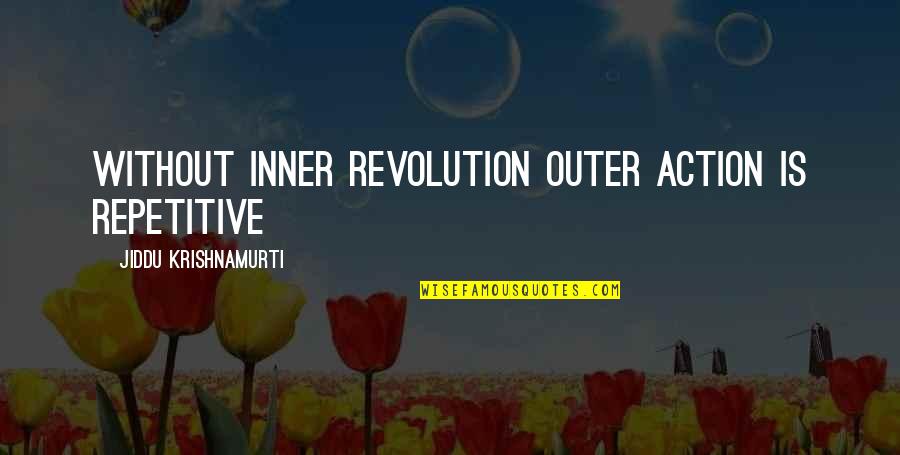 Without inner revolution outer action is repetitive
—
Jiddu Krishnamurti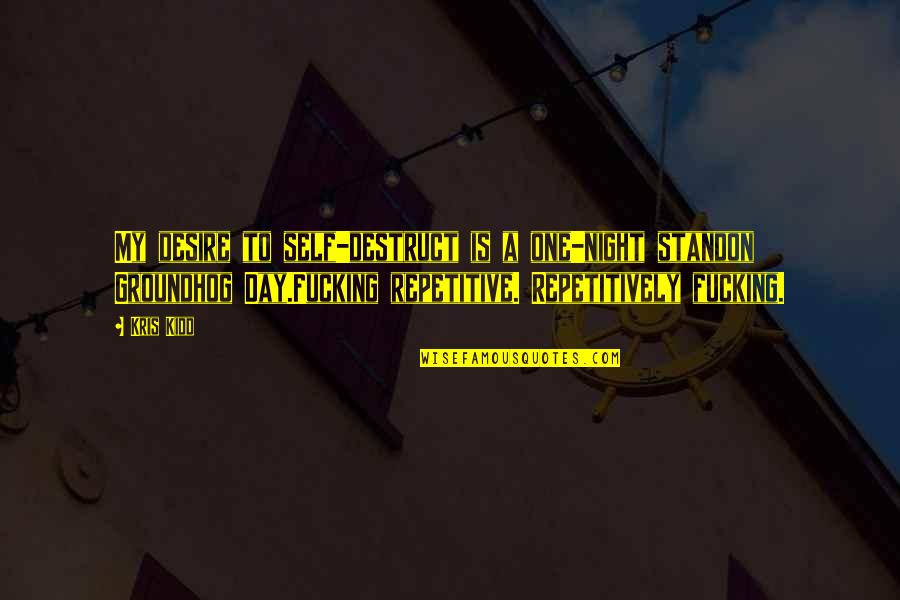 My desire to self-destruct is a one-night stand
on Groundhog Day.
Fucking repetitive. Repetitively fucking.
—
Kris Kidd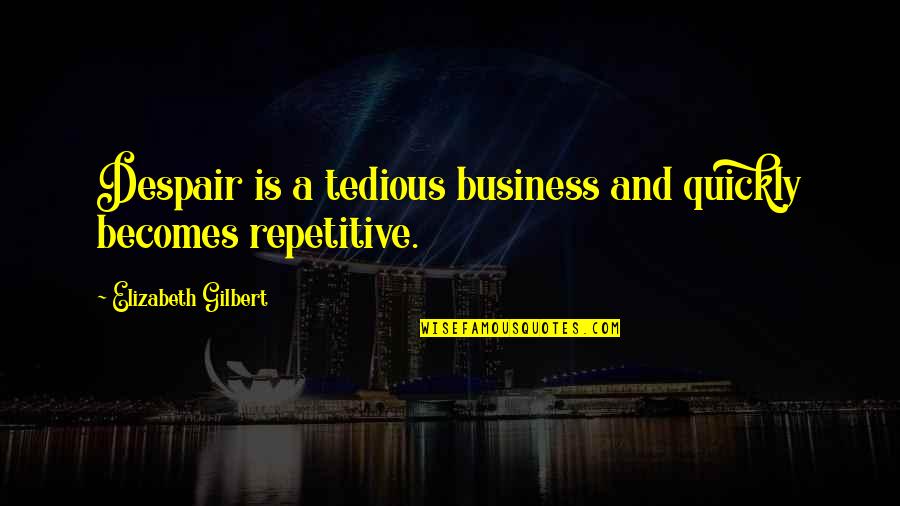 Despair is a tedious business and quickly becomes repetitive.
—
Elizabeth Gilbert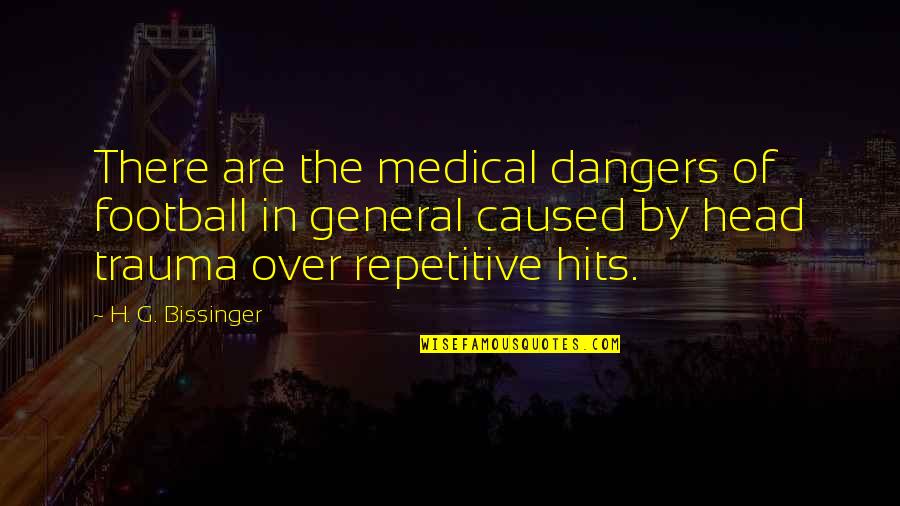 There are the medical dangers of football in general caused by head trauma over
repetitive
hits. —
H. G. Bissinger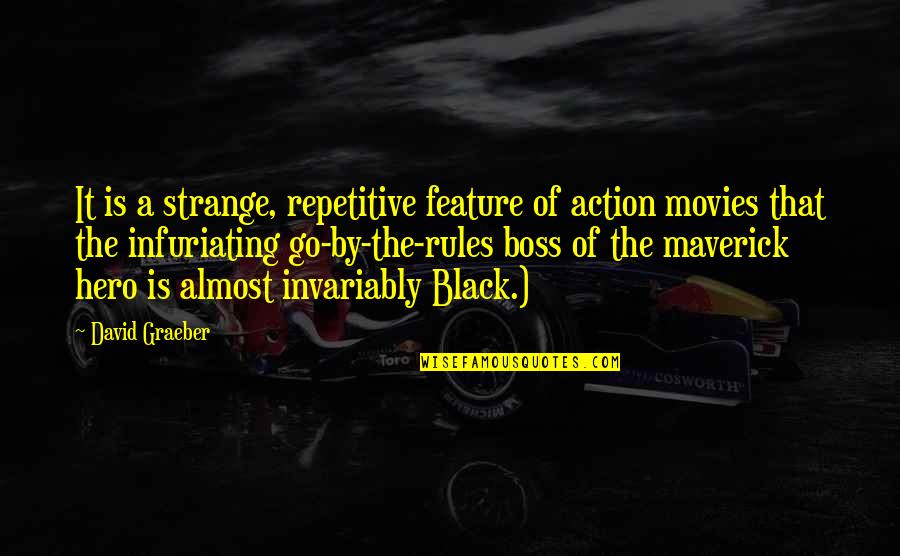 It is a strange,
repetitive
feature of action movies that the infuriating go-by-the-rules boss of the maverick hero is almost invariably Black.) —
David Graeber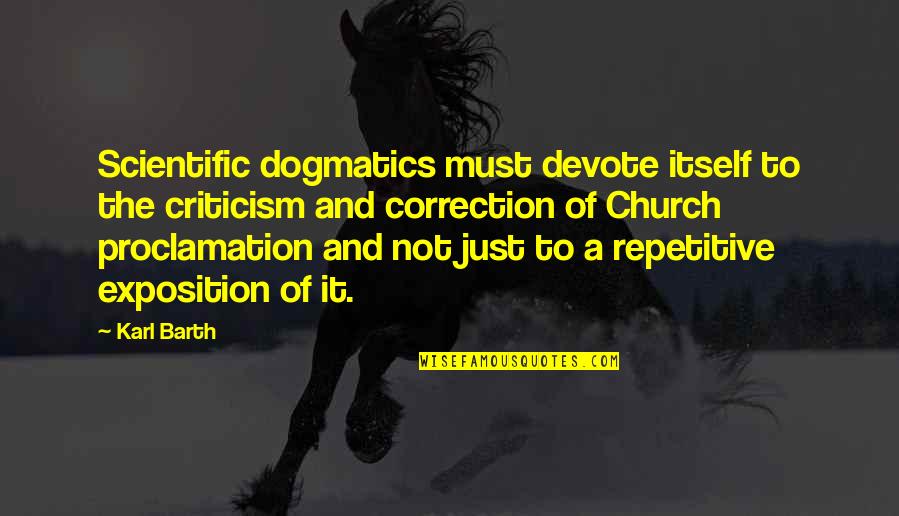 Scientific dogmatics must devote itself to the criticism and correction of Church proclamation and not just to a
repetitive
exposition of it. —
Karl Barth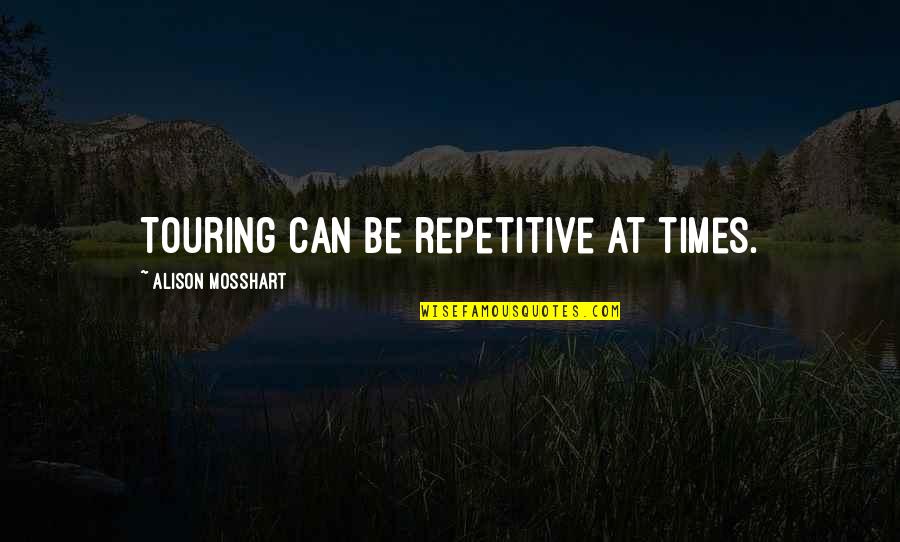 Touring can be
repetitive
at times. —
Alison Mosshart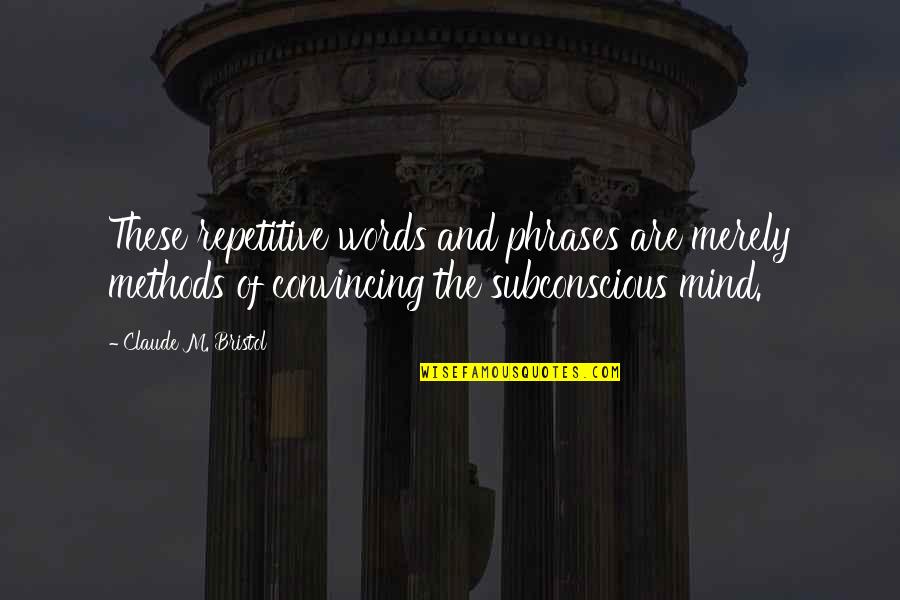 These
repetitive
words and phrases are merely methods of convincing the subconscious mind. —
Claude M. Bristol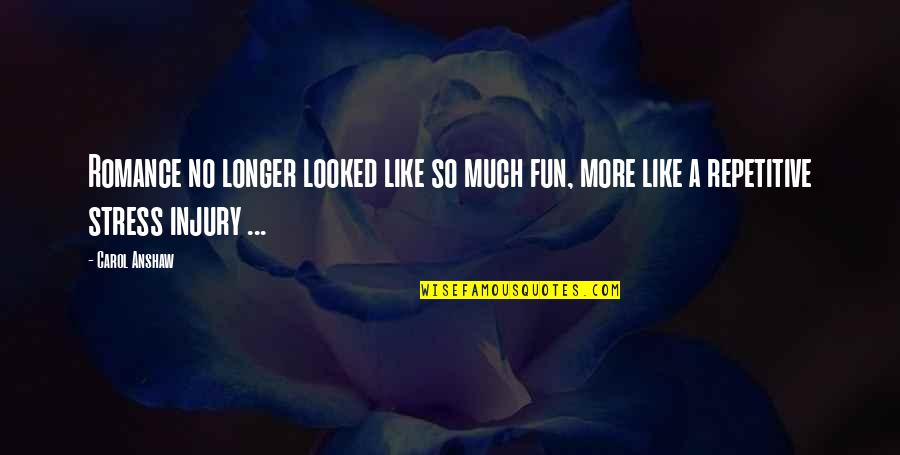 Romance no longer looked like so much fun, more like a
repetitive
stress injury ... —
Carol Anshaw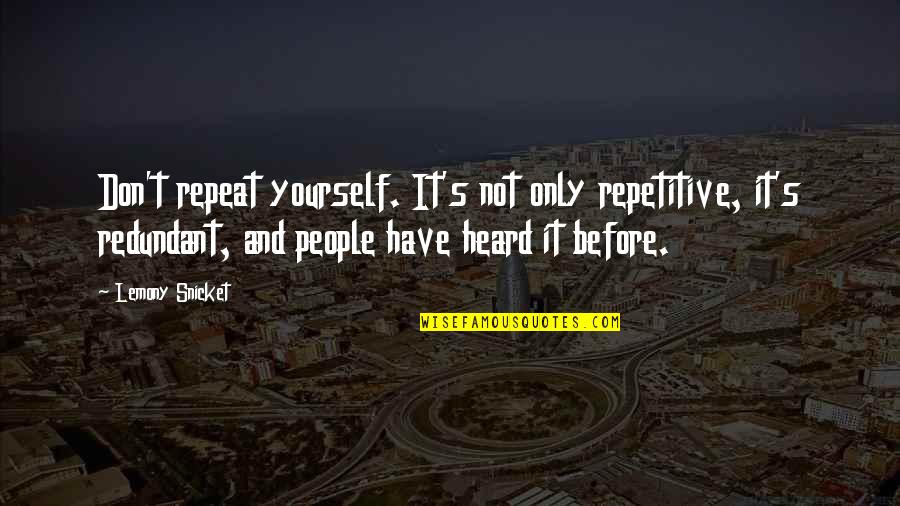 Don't repeat yourself. It's not only
repetitive
, it's redundant, and people have heard it before. —
Lemony Snicket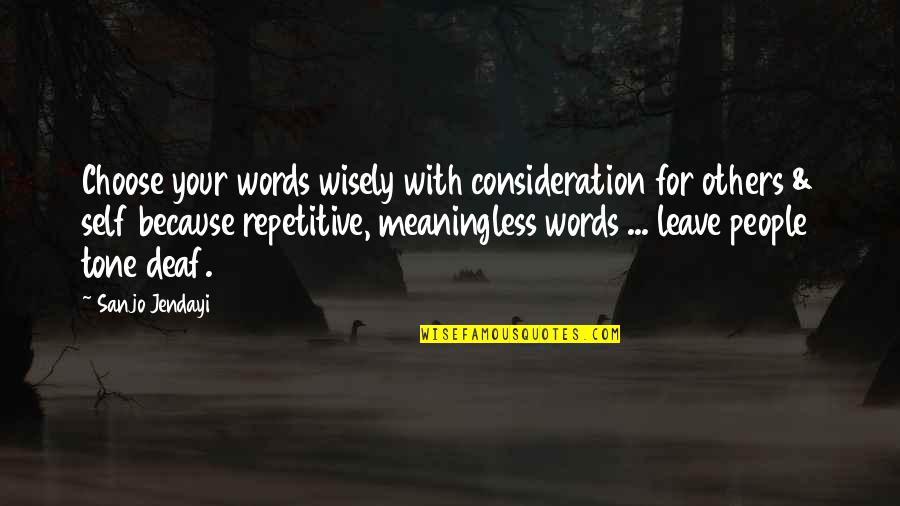 Choose your words wisely with consideration for others & self because
repetitive
, meaningless words ... leave people tone deaf. —
Sanjo Jendayi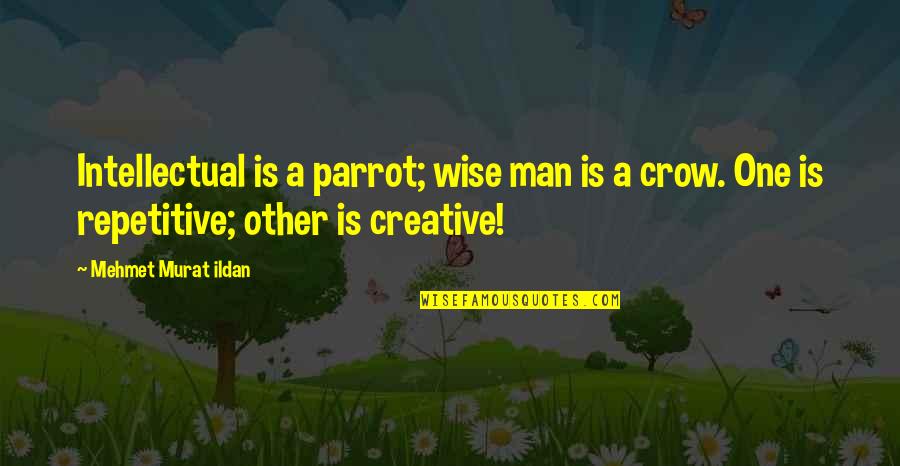 Intellectual is a parrot; wise man is a crow. One is
repetitive
; other is creative! —
Mehmet Murat Ildan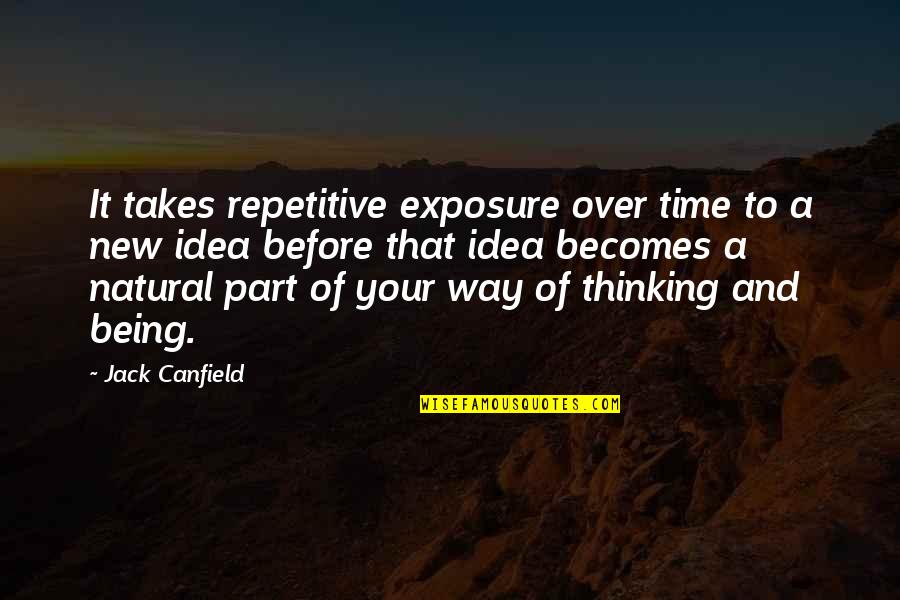 It takes
repetitive
exposure over time to a new idea before that idea becomes a natural part of your way of thinking and being. —
Jack Canfield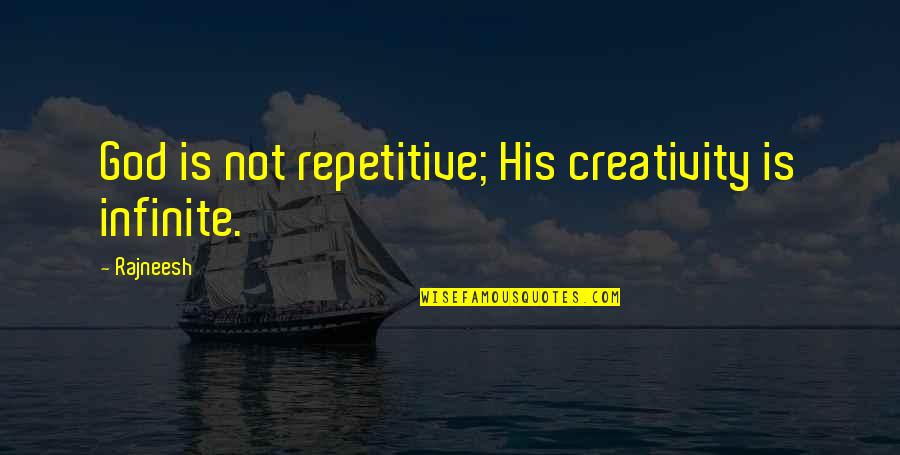 God is not
repetitive
; His creativity is infinite. —
Rajneesh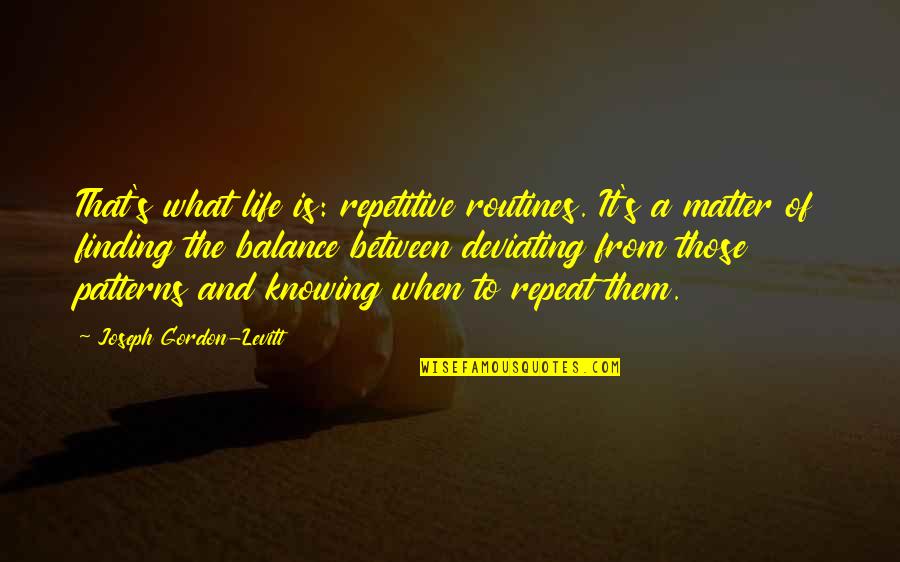 That's what life is:
repetitive
routines. It's a matter of finding the balance between deviating from those patterns and knowing when to repeat them. —
Joseph Gordon-Levitt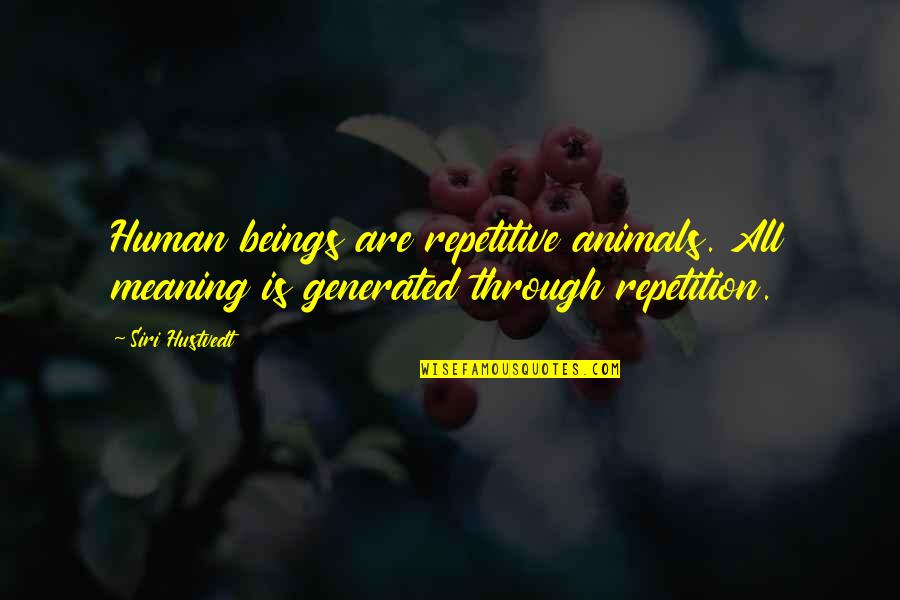 Human beings are
repetitive
animals. All meaning is generated through repetition. —
Siri Hustvedt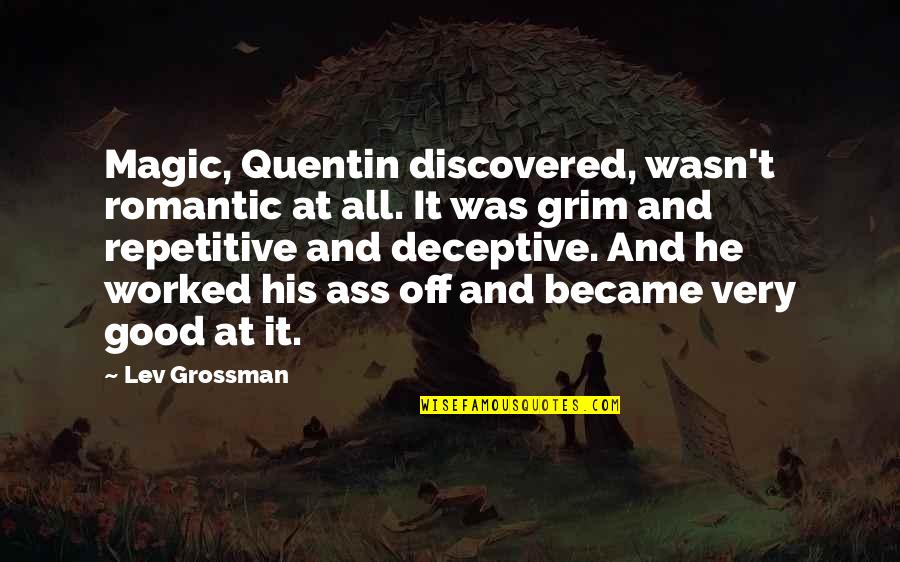 Magic, Quentin discovered, wasn't romantic at all. It was grim and
repetitive
and deceptive. And he worked his ass off and became very good at it. —
Lev Grossman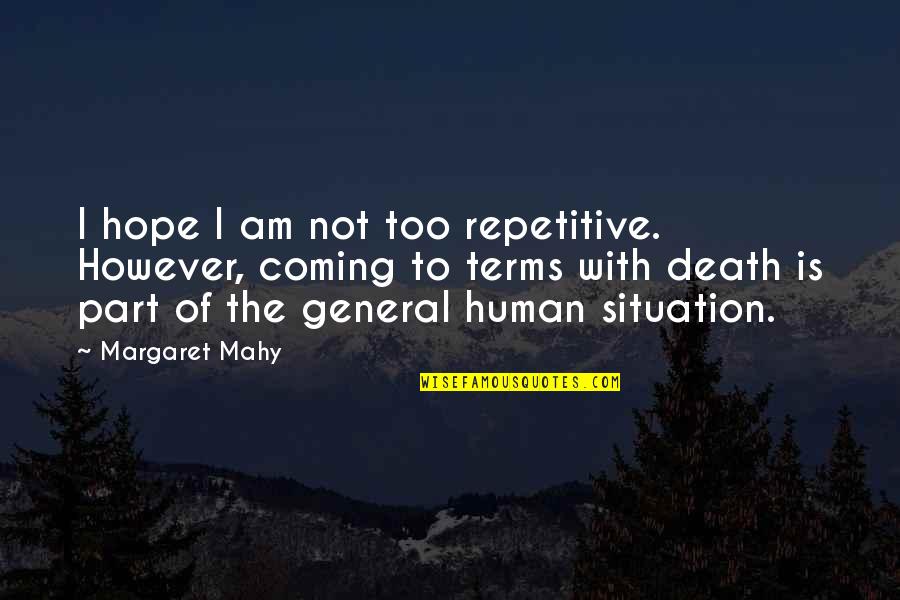 I hope I am not too
repetitive
. However, coming to terms with death is part of the general human situation. —
Margaret Mahy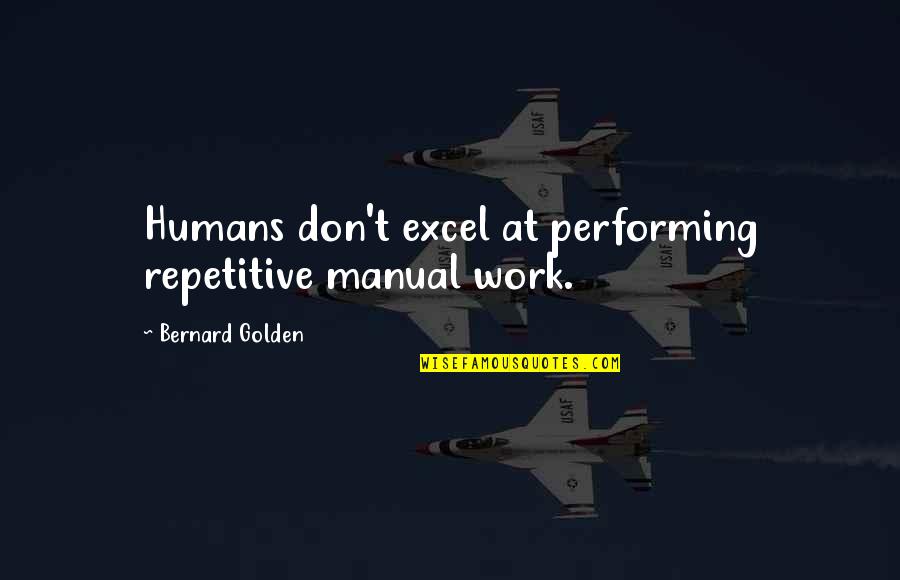 Humans don't excel at performing
repetitive
manual work. —
Bernard Golden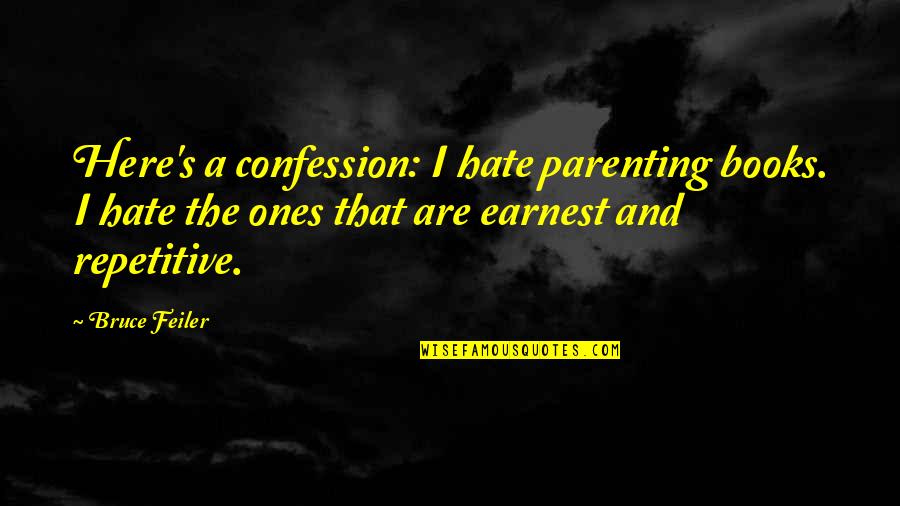 Here's a confession: I hate parenting books. I hate the ones that are earnest and
repetitive
. —
Bruce Feiler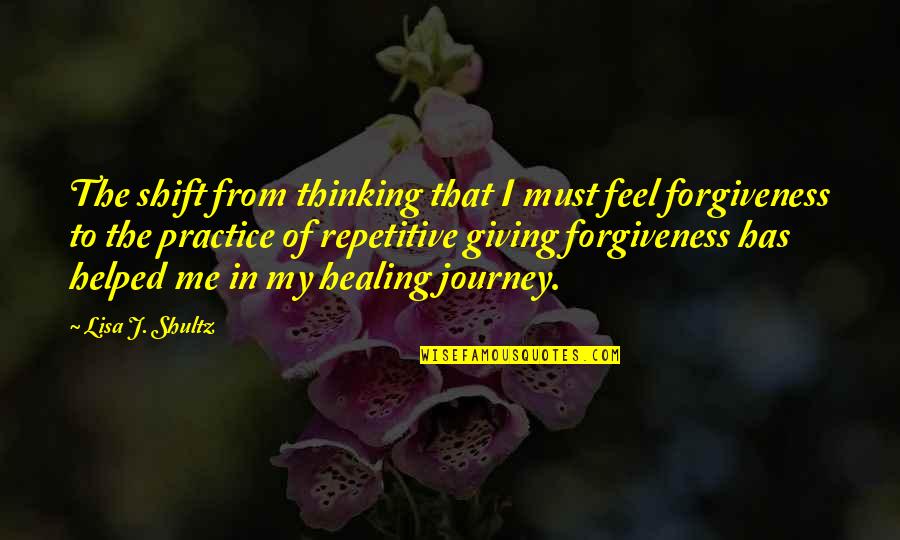 The shift from thinking that I must feel forgiveness to the practice of
repetitive
giving forgiveness has helped me in my healing journey. —
Lisa J. Shultz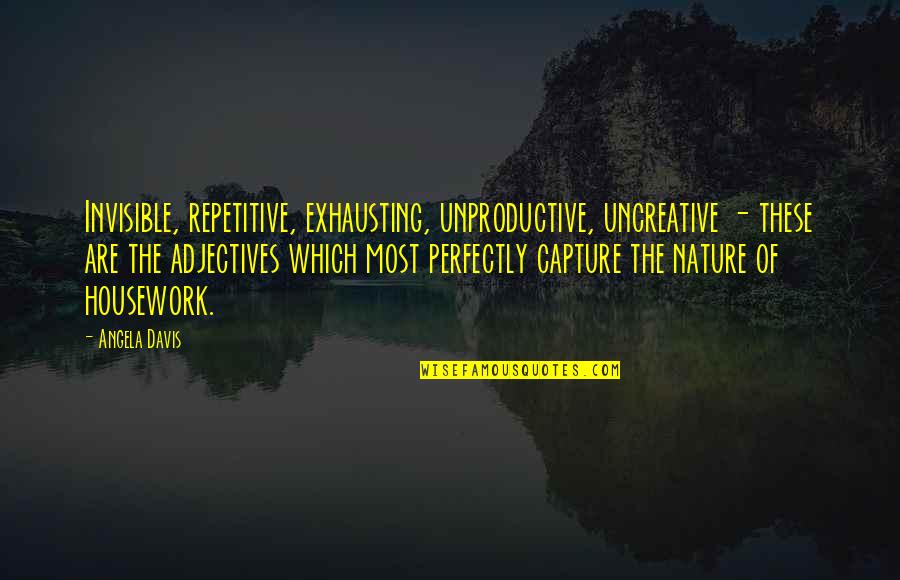 Invisible,
repetitive
, exhausting, unproductive, uncreative - these are the adjectives which most perfectly capture the nature of housework. —
Angela Davis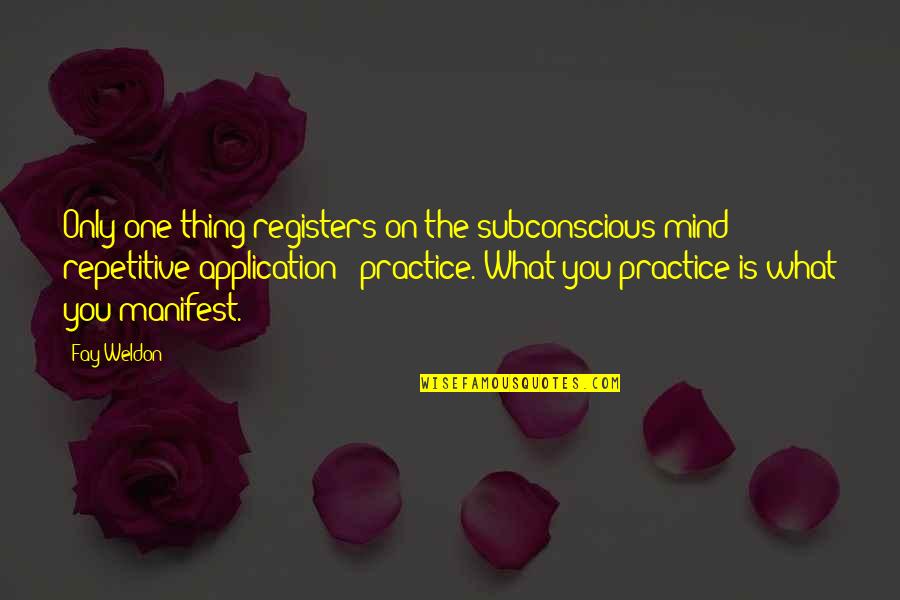 Only one thing registers on the subconscious mind:
repetitive
application - practice. What you practice is what you manifest. —
Fay Weldon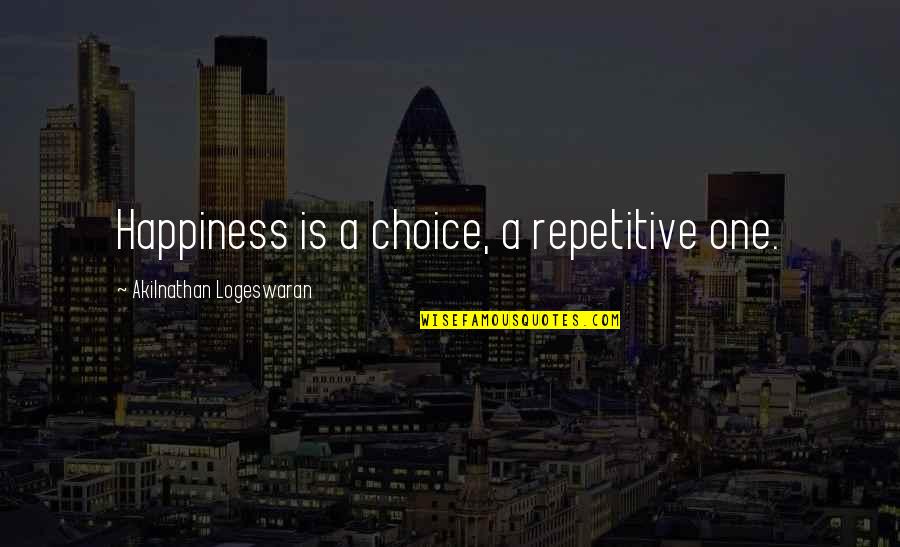 Happiness is a choice, a
repetitive
one. —
Akilnathan Logeswaran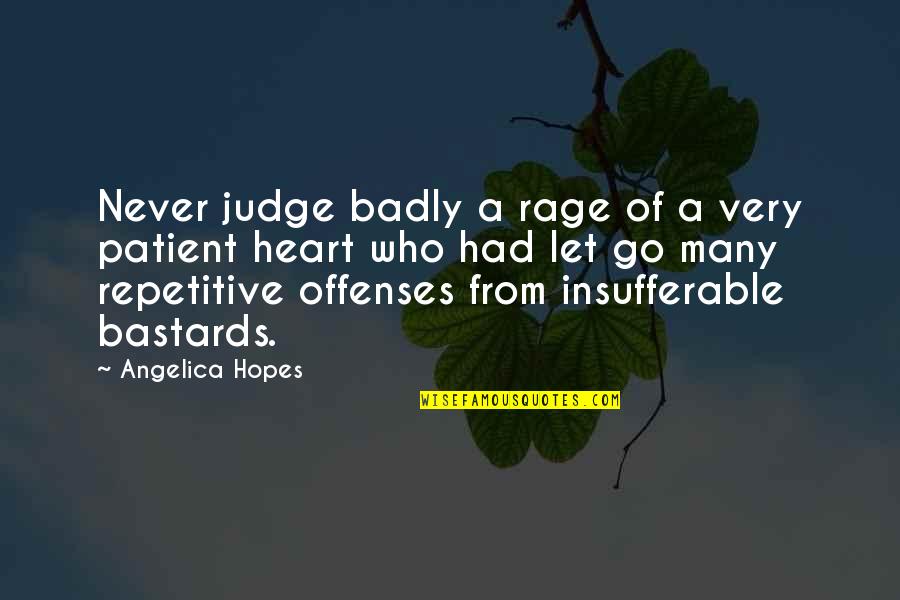 Never judge badly a rage of a very patient heart who had let go many
repetitive
offenses from insufferable bastards. —
Angelica Hopes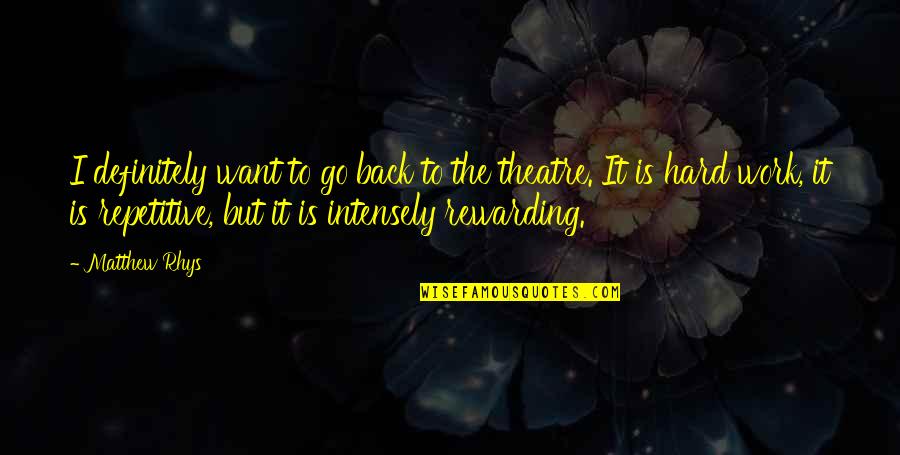 I definitely want to go back to the theatre. It is hard work, it is
repetitive
, but it is intensely rewarding. —
Matthew Rhys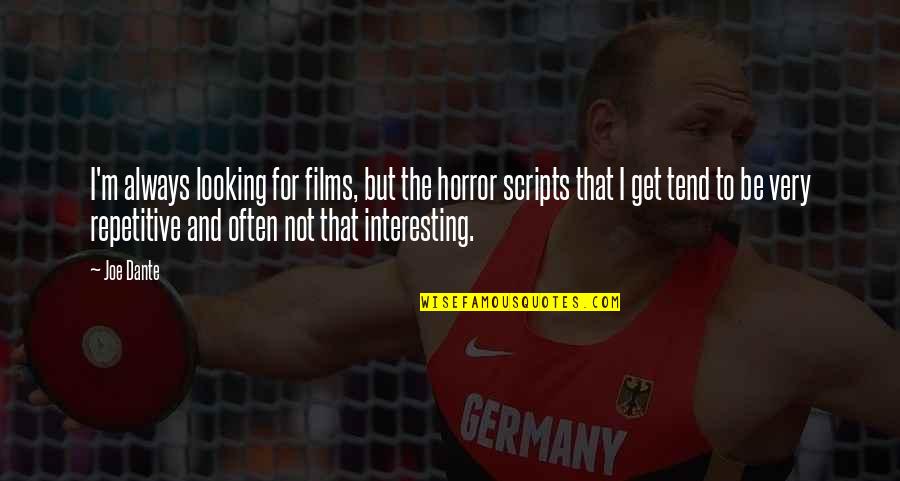 I'm always looking for films, but the horror scripts that I get tend to be very
repetitive
and often not that interesting. —
Joe Dante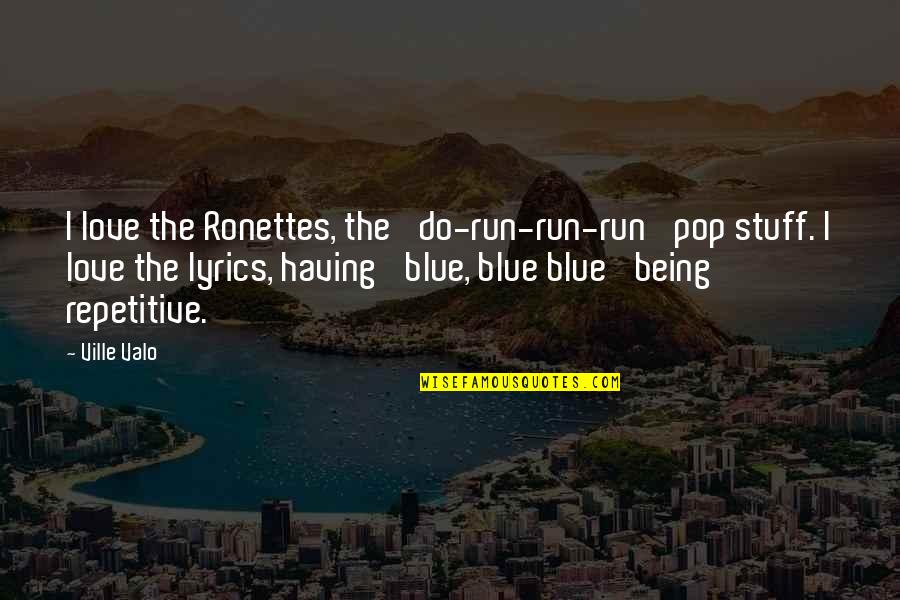 I love the Ronettes, the 'do-run-run-run' pop stuff. I love the lyrics, having 'blue, blue blue' being
repetitive
. —
Ville Valo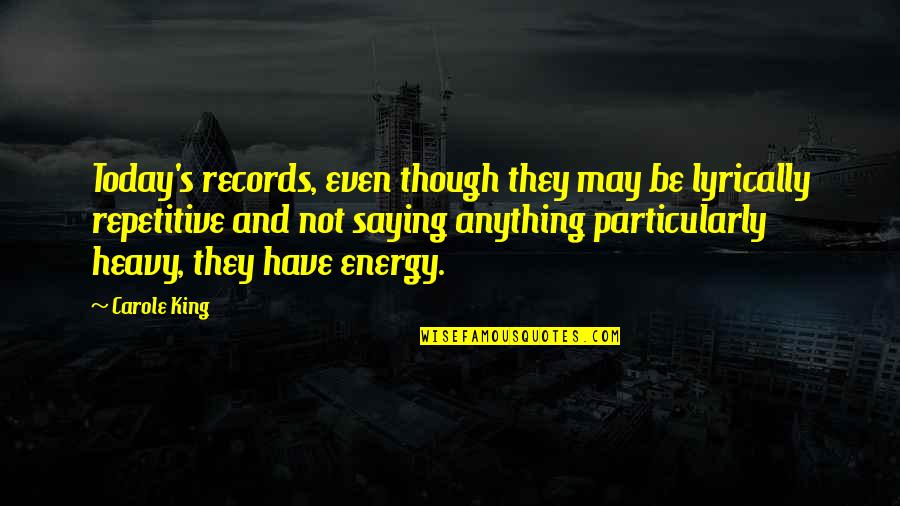 Today's records, even though they may be lyrically
repetitive
and not saying anything particularly heavy, they have energy. —
Carole King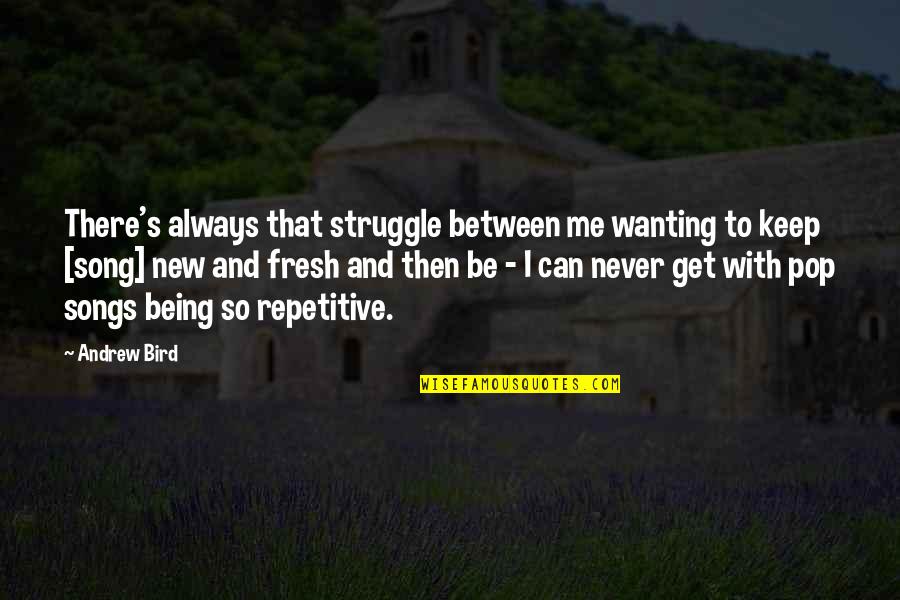 There's always that struggle between me wanting to keep [song] new and fresh and then be - I can never get with pop songs being so
repetitive
. —
Andrew Bird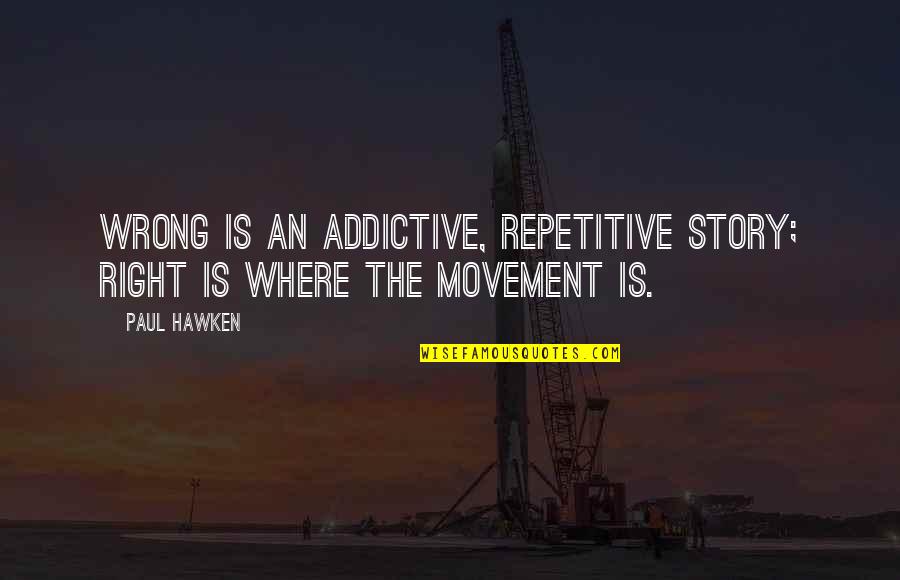 Wrong is an addictive,
repetitive
story; Right is where the movement is. —
Paul Hawken
They all do the same things. They may think their sins are original, but for the most part they are petty and
repetitive
. —
Neil Gaiman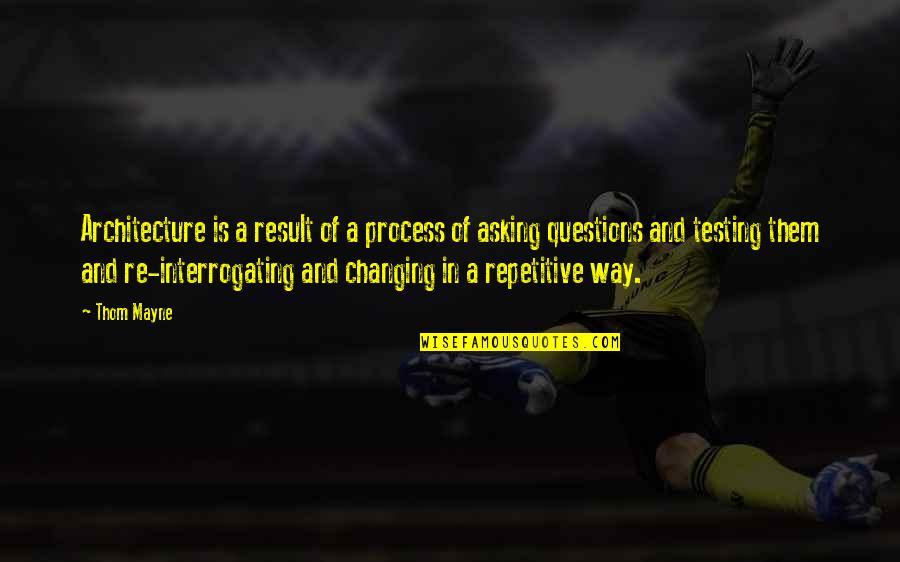 Architecture is a result of a process of asking questions and testing them and re-interrogating and changing in a
repetitive
way. —
Thom Mayne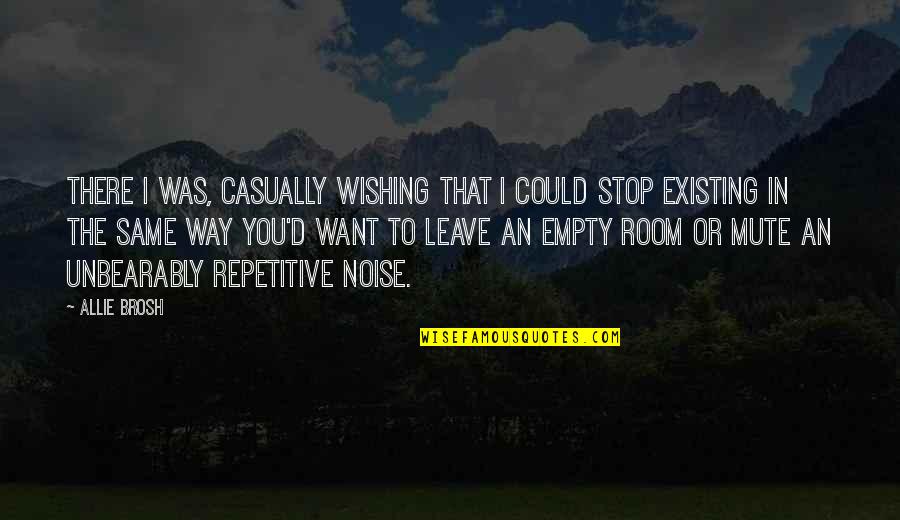 There I was, casually wishing that I could stop existing in the same way you'd want to leave an empty room or mute an unbearably
repetitive
noise. —
Allie Brosh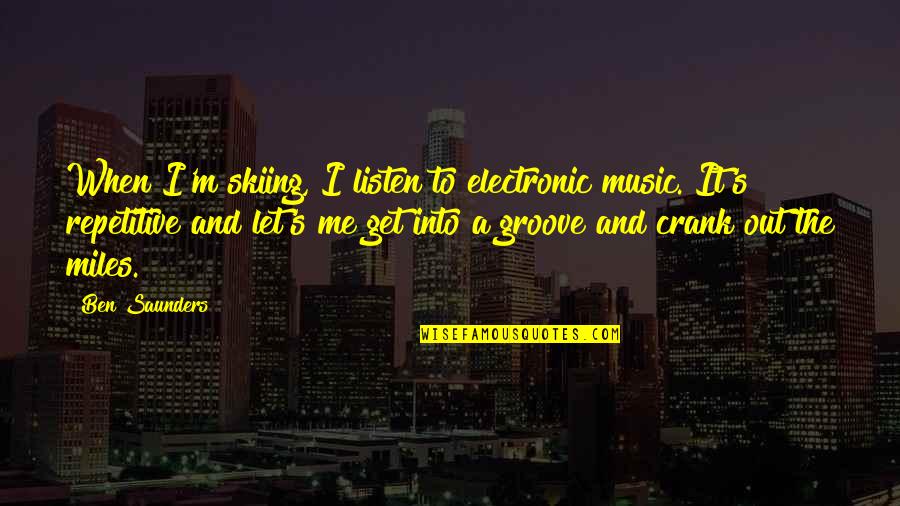 When I'm skiing, I listen to electronic music. It's
repetitive
and let's me get into a groove and crank out the miles. —
Ben Saunders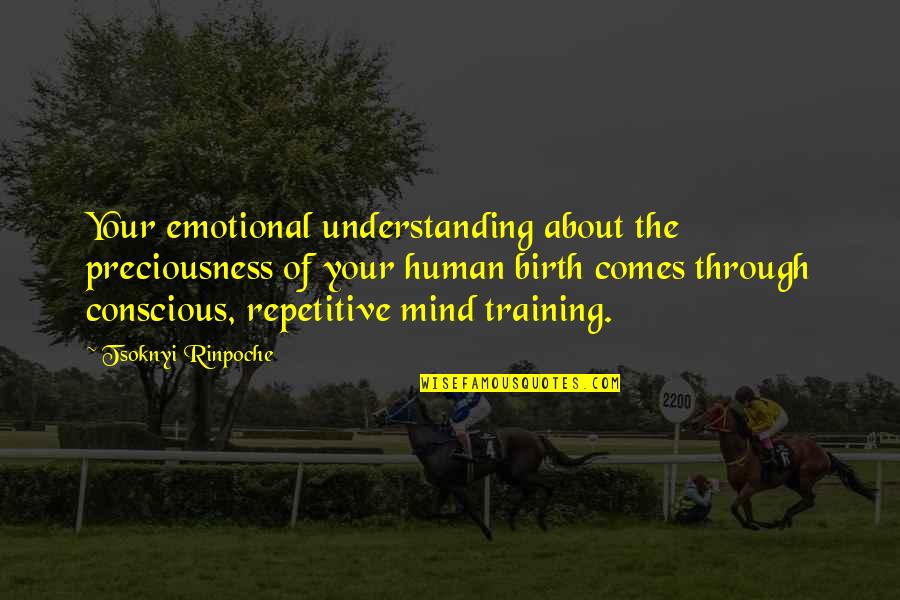 Your emotional understanding about the preciousness of your human birth comes through conscious,
repetitive
mind training. —
Tsoknyi Rinpoche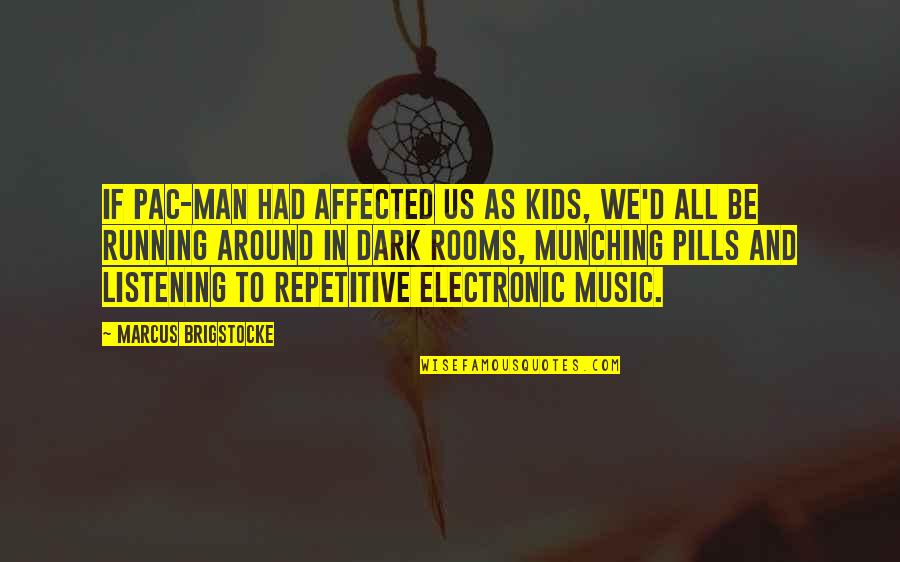 If Pac-Man had affected us as kids, we'd all be running around in dark rooms, munching pills and listening to
repetitive
electronic music. —
Marcus Brigstocke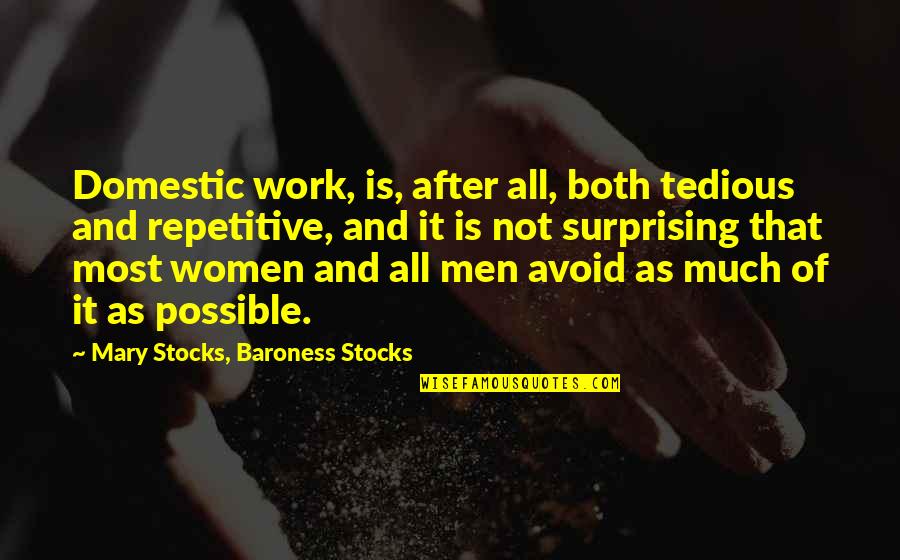 Domestic work, is, after all, both tedious and
repetitive
, and it is not surprising that most women and all men avoid as much of it as possible. —
Mary Stocks, Baroness Stocks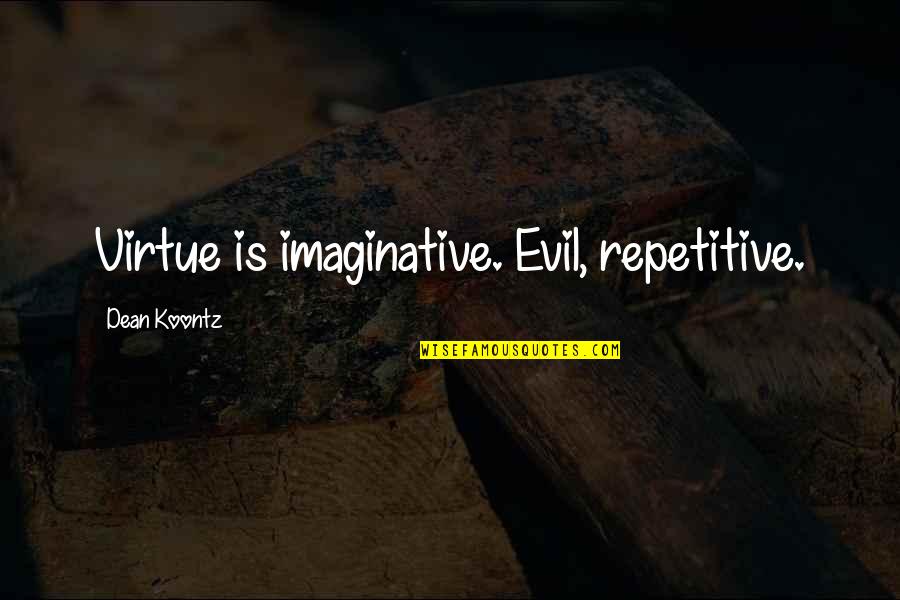 Virtue is imaginative. Evil,
repetitive
. —
Dean Koontz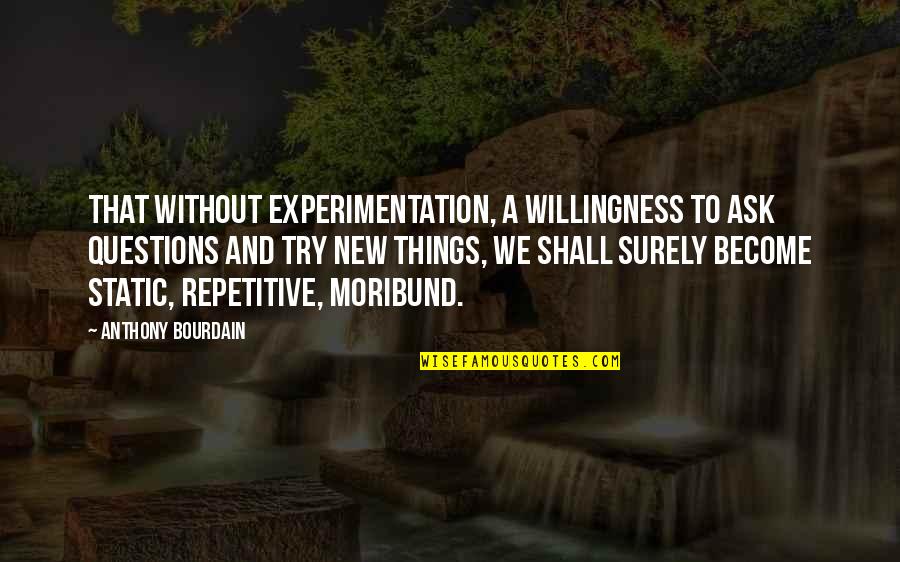 That without experimentation, a willingness to ask questions and try new things, we shall surely become static,
repetitive
, moribund. —
Anthony Bourdain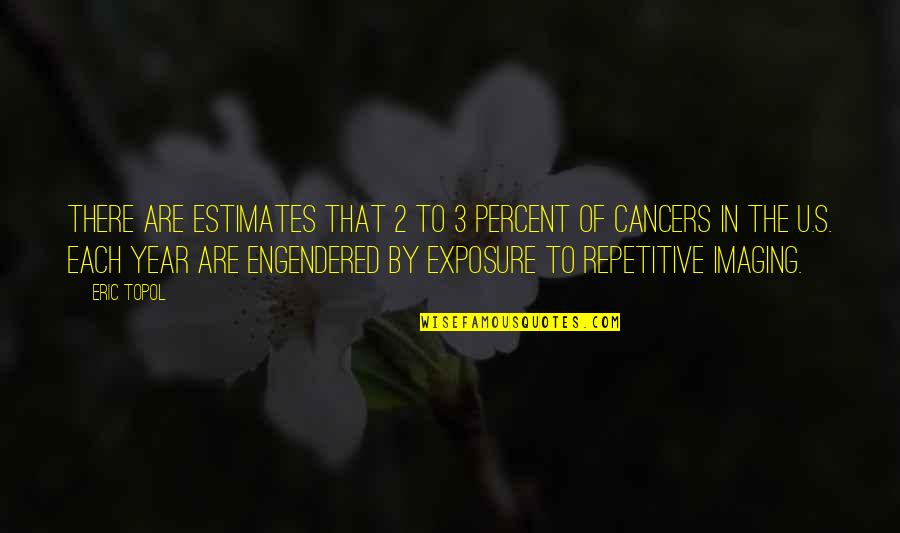 There are estimates that 2 to 3 percent of cancers in the U.S. each year are engendered by exposure to
repetitive
imaging. —
Eric Topol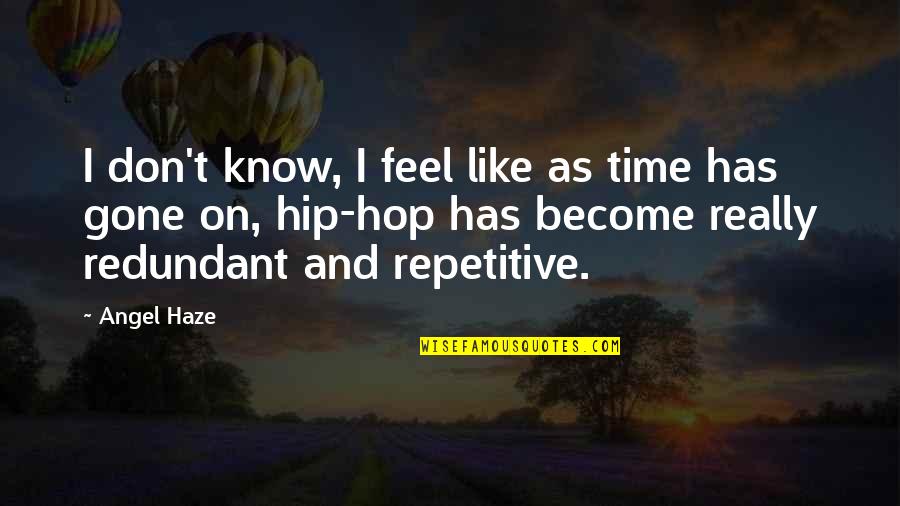 I don't know, I feel like as time has gone on, hip-hop has become really redundant and
repetitive
. —
Angel Haze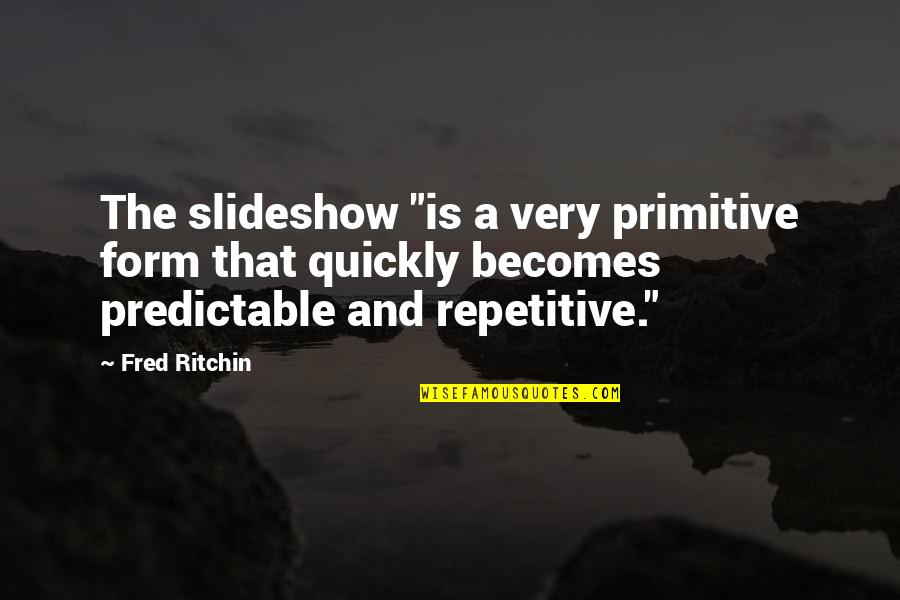 The slideshow "is a very primitive form that quickly becomes predictable and
repetitive
." —
Fred Ritchin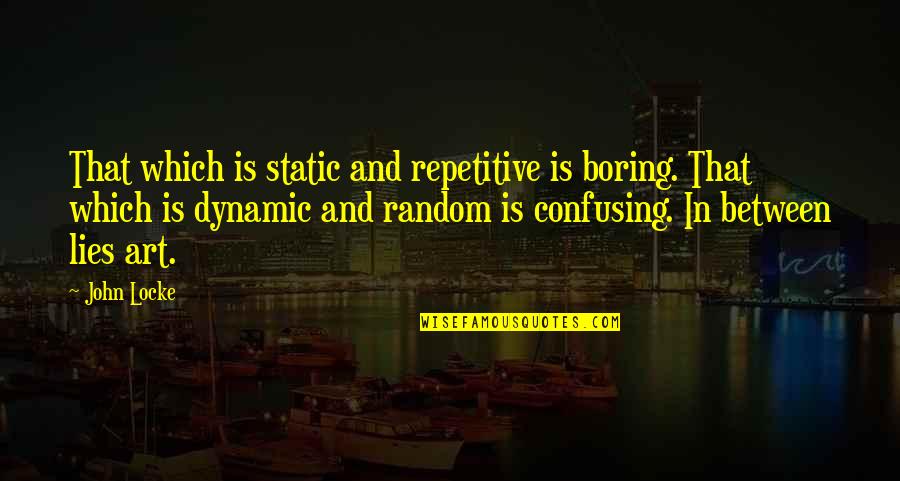 That which is static and
repetitive
is boring. That which is dynamic and random is confusing. In between lies art. —
John Locke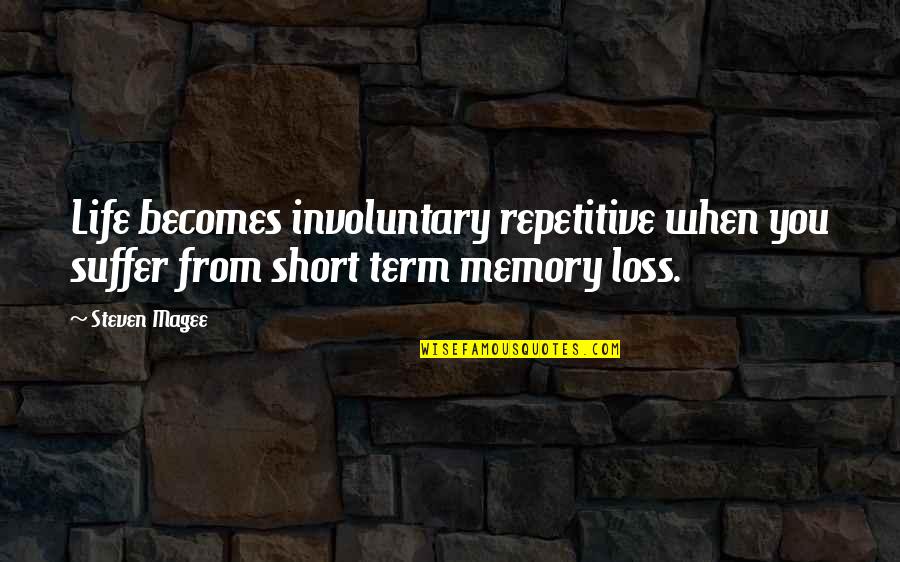 Life becomes involuntary
repetitive
when you suffer from short term memory loss. —
Steven Magee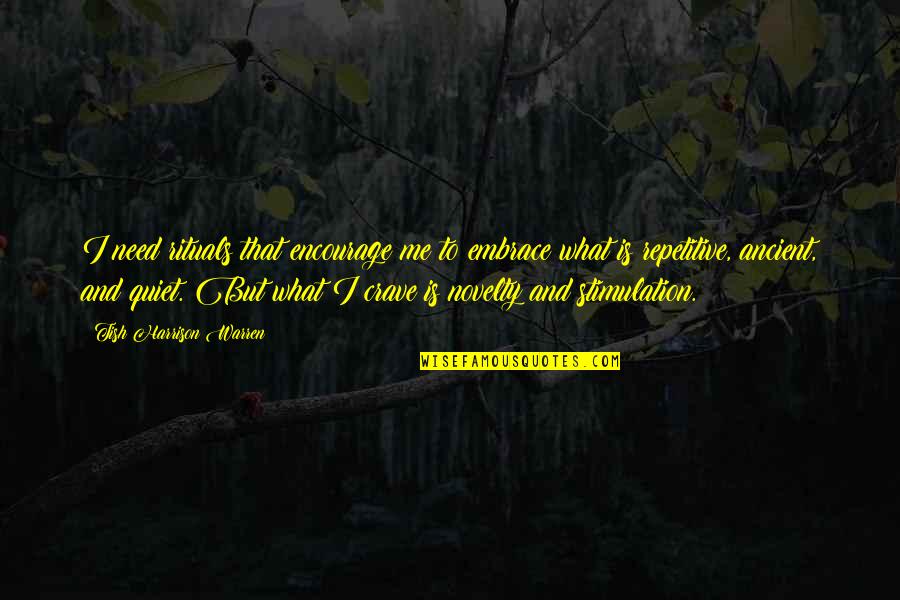 I need rituals that encourage me to embrace what is
repetitive
, ancient, and quiet. But what I crave is novelty and stimulation. —
Tish Harrison Warren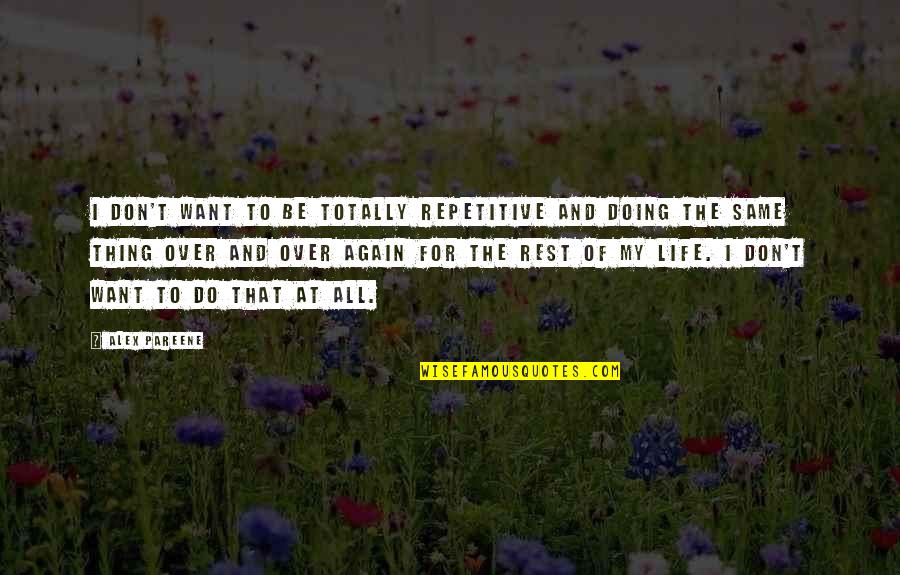 I don't want to be totally
repetitive
and doing the same thing over and over again for the rest of my life. I don't want to do that at all. —
Alex Pareene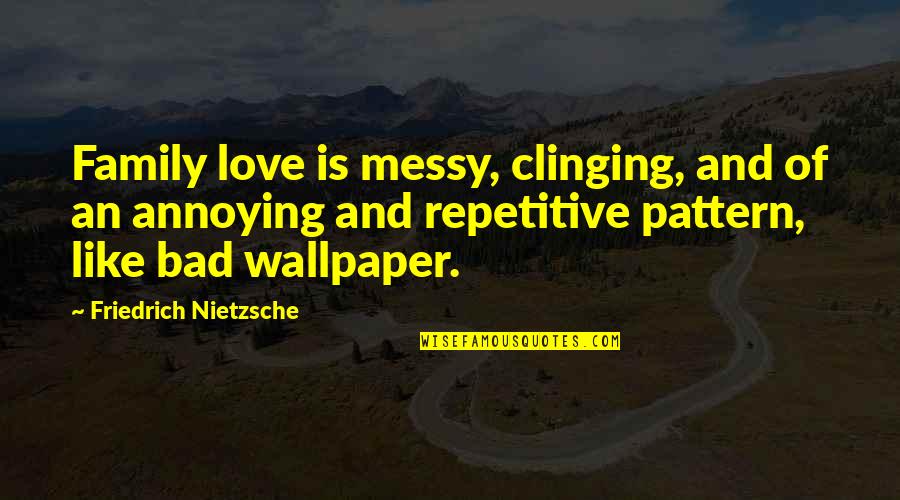 Family love is messy, clinging, and of an annoying and
repetitive
pattern, like bad wallpaper. —
Friedrich Nietzsche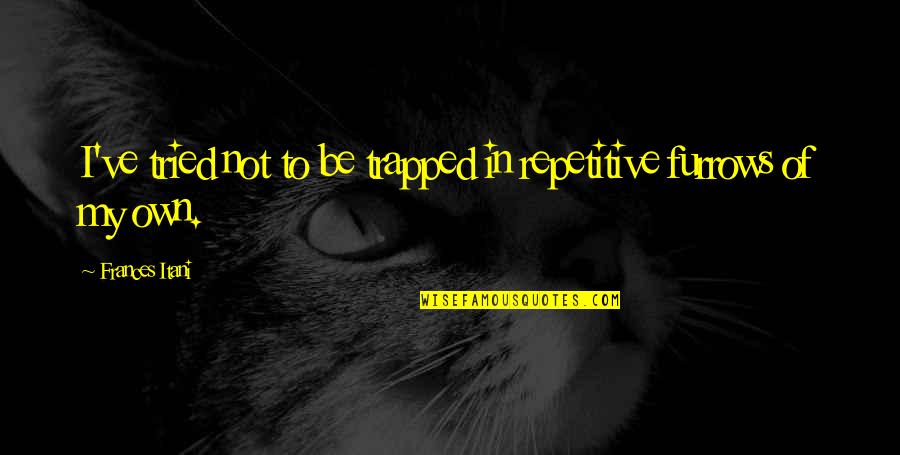 I've tried not to be trapped in
repetitive
furrows of my own. —
Frances Itani