Quotation Vs Quotes
Collection of top 30 famous quotes about Quotation Vs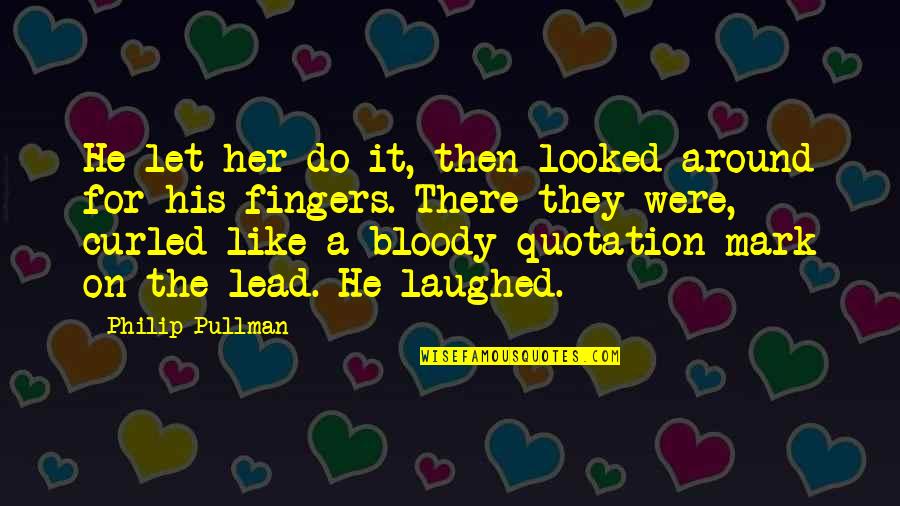 He let her do it, then looked around for his fingers. There they were, curled like a bloody quotation mark on the lead. He laughed.
—
Philip Pullman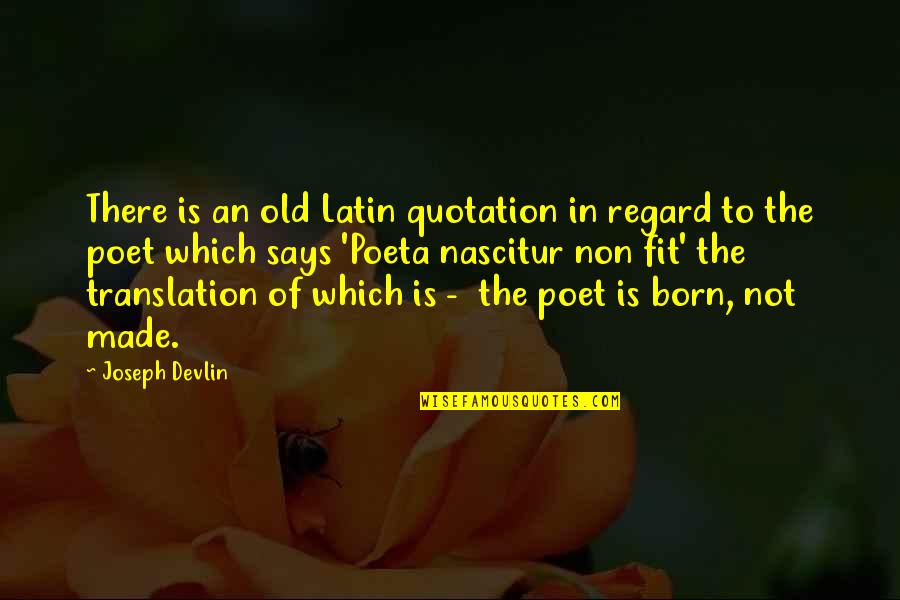 There is an old Latin quotation in regard to the poet which says 'Poeta nascitur non fit' the translation of which is - the poet is born, not made.
—
Joseph Devlin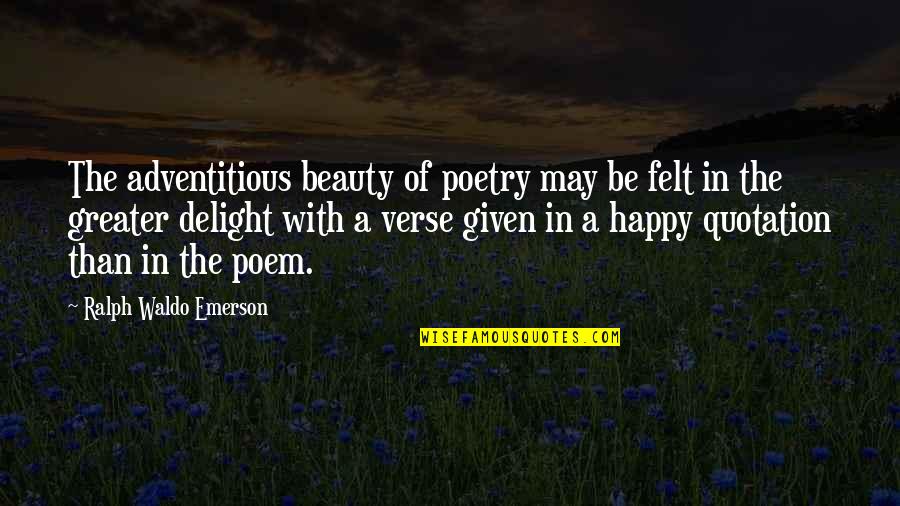 The adventitious beauty of poetry may be felt in the greater delight with a verse given in a happy quotation than in the poem.
—
Ralph Waldo Emerson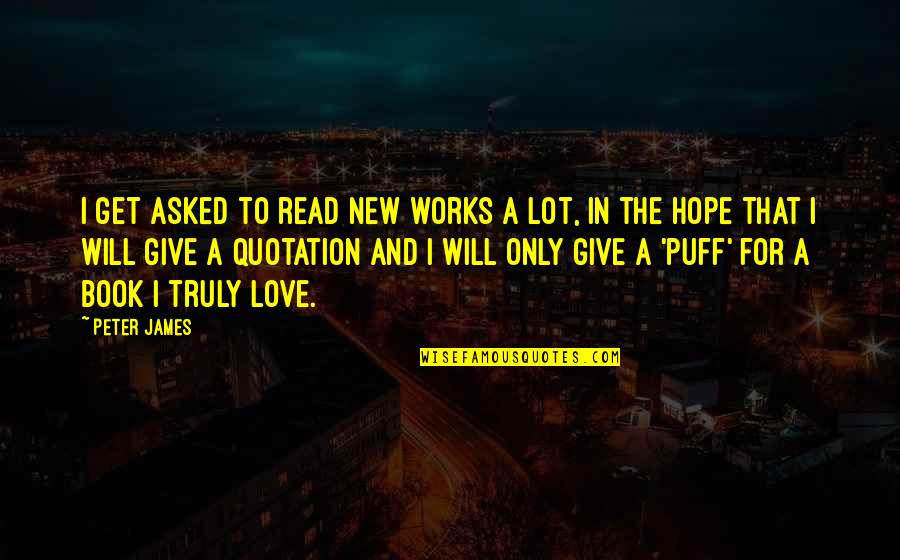 I get asked to read new works a lot, in the hope that I will give a quotation and I will only give a 'puff' for a book I truly love.
—
Peter James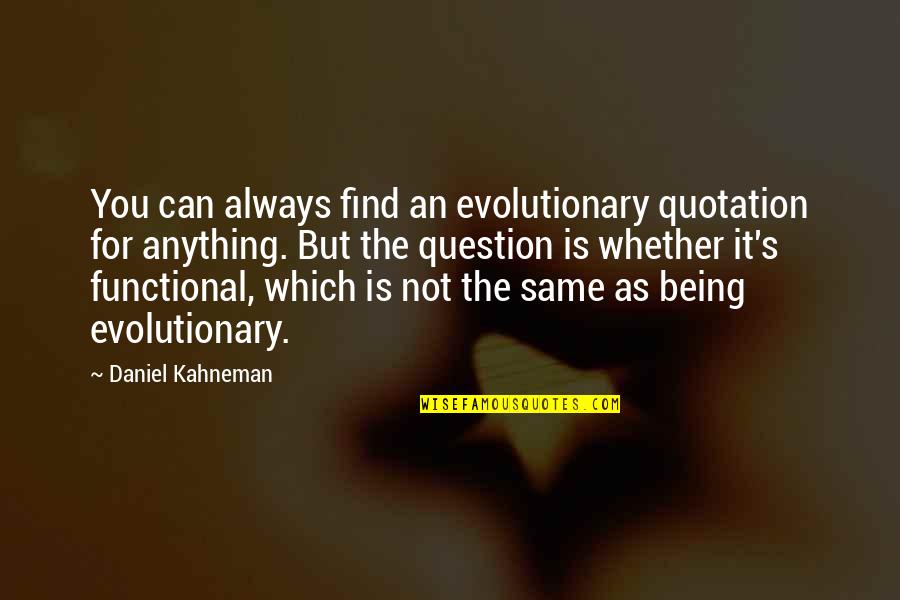 You can always find an evolutionary quotation for anything. But the question is whether it's functional, which is not the same as being evolutionary. —
Daniel Kahneman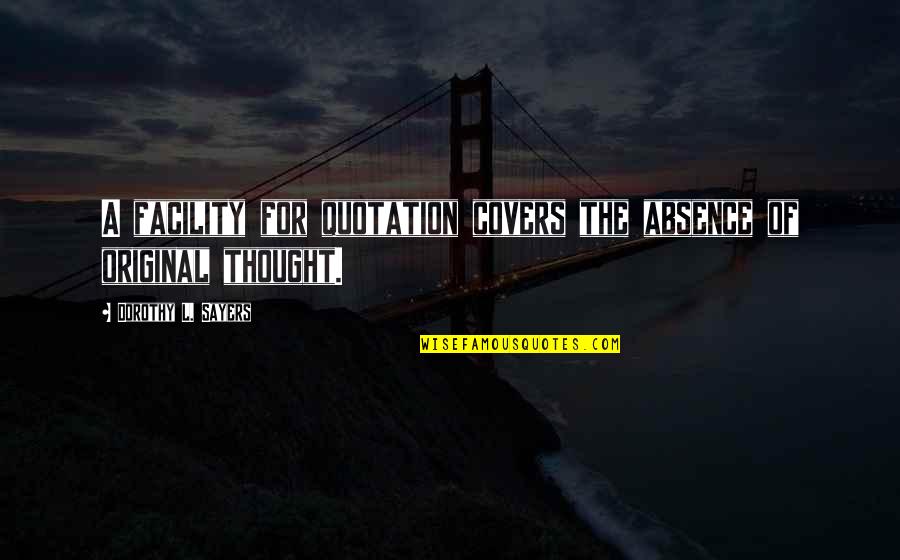 A facility for quotation covers the absence of original thought. —
Dorothy L. Sayers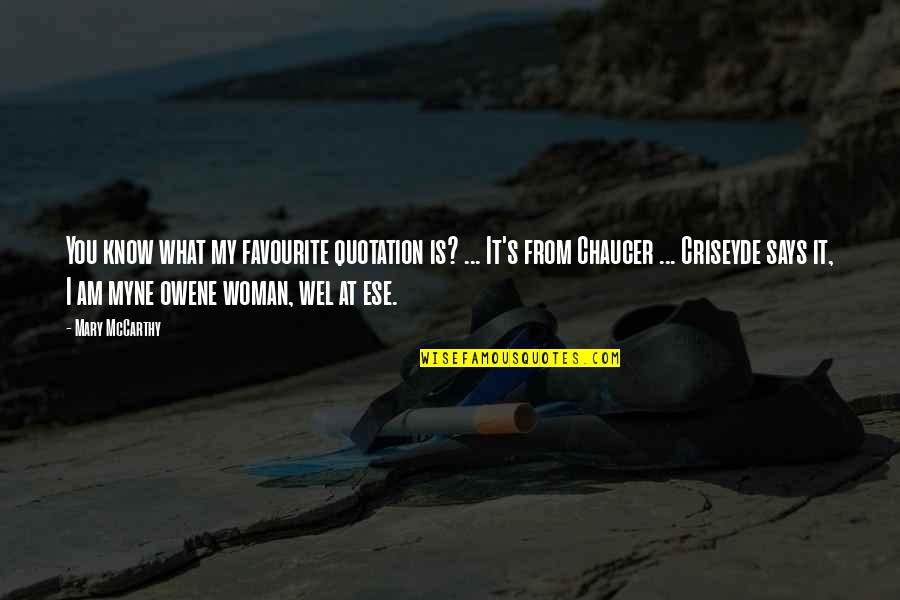 You know what my favourite quotation is? ... It's from Chaucer ... Criseyde says it, I am myne owene woman, wel at ese. —
Mary McCarthy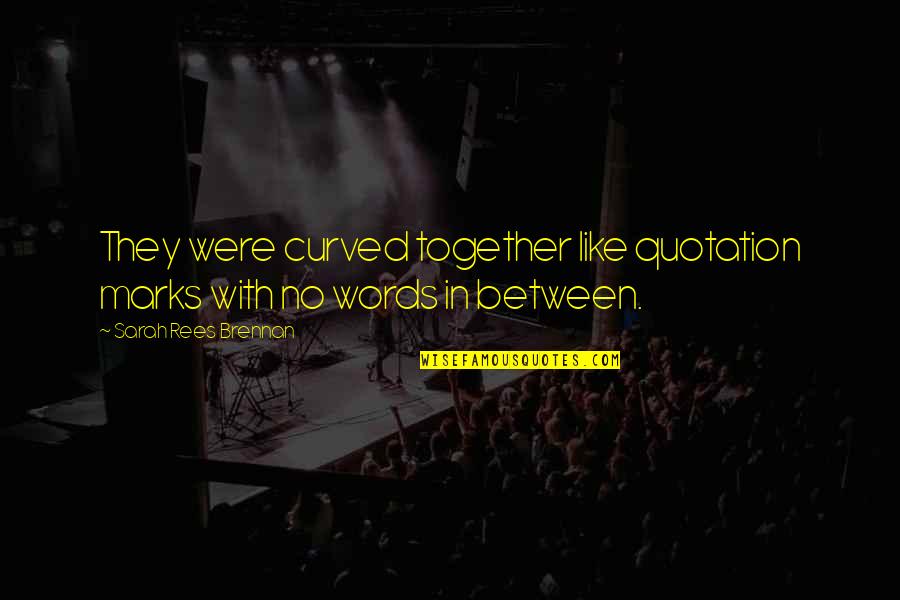 They were curved together like quotation marks with no words in between. —
Sarah Rees Brennan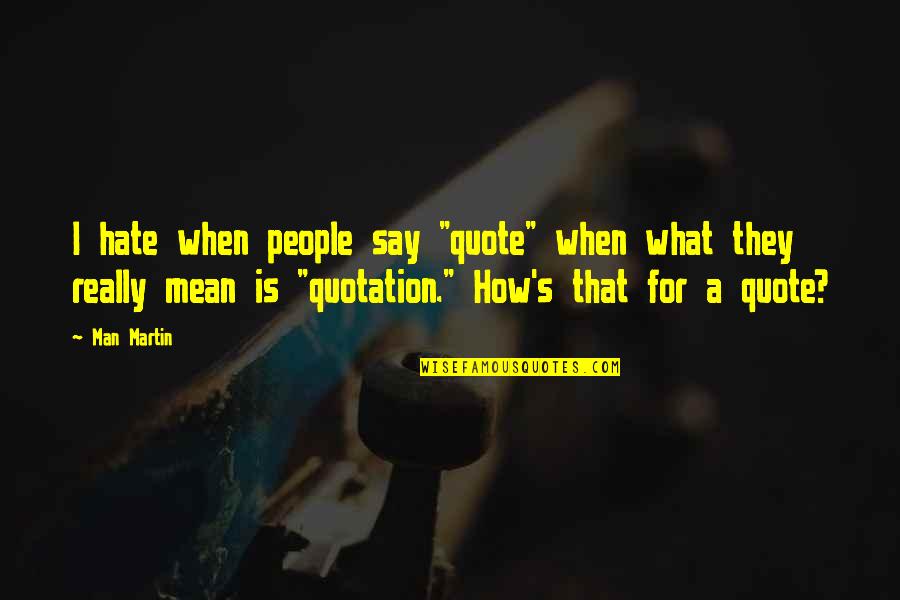 I hate when people say "quote" when what they really mean is "quotation." How's that for a quote? —
Man Martin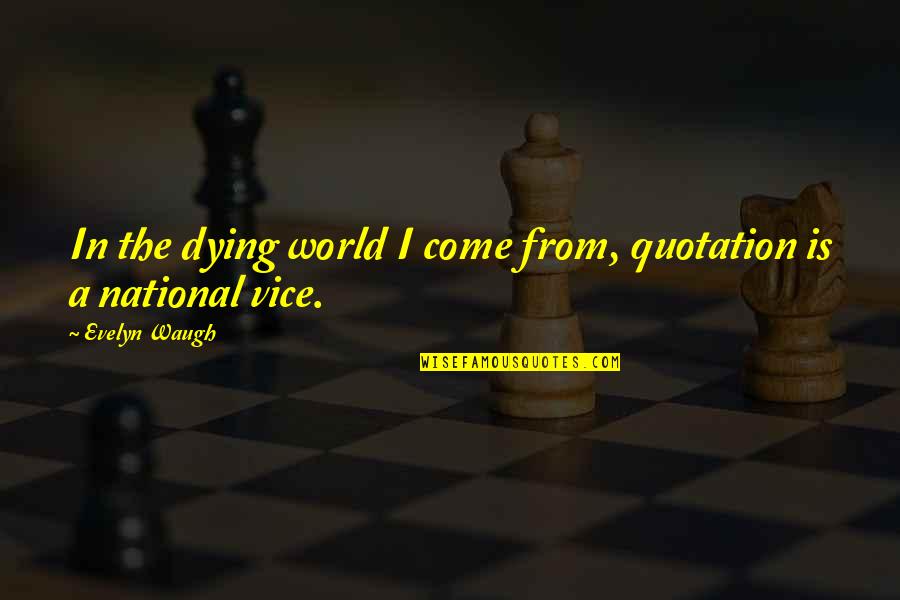 In the dying world I come from, quotation is a national vice. —
Evelyn Waugh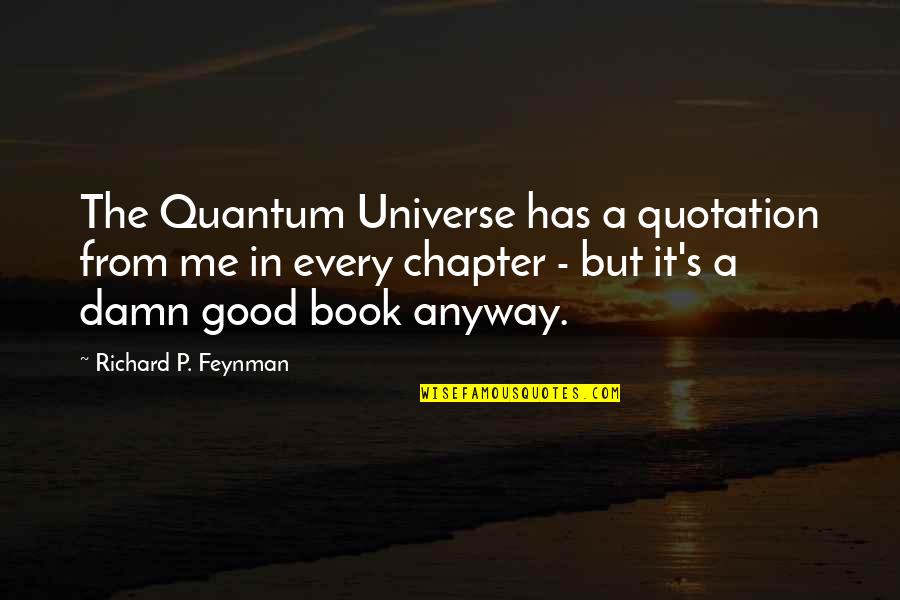 The Quantum Universe has a quotation from me in every chapter - but it's a damn good book anyway. —
Richard P. Feynman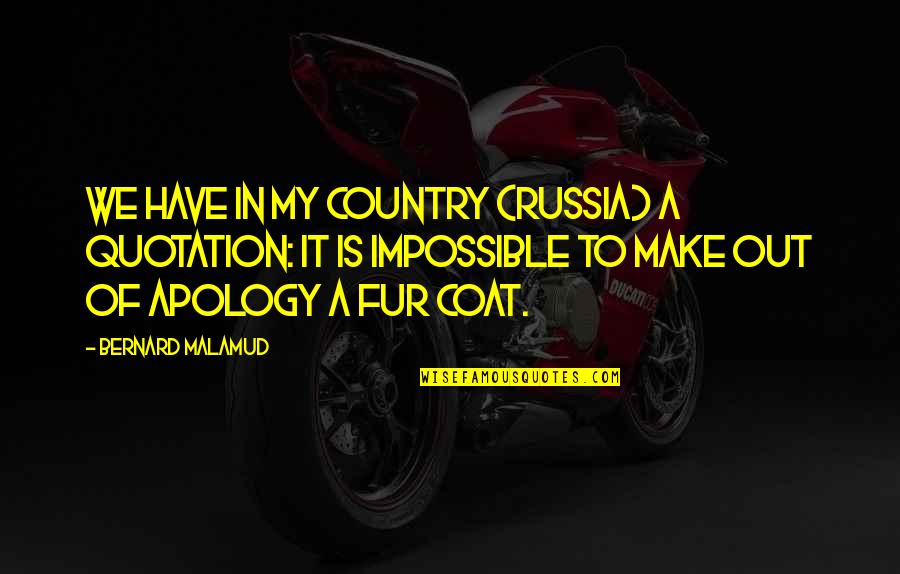 We have in my country (Russia) a quotation: It is impossible to make out of apology a fur coat. —
Bernard Malamud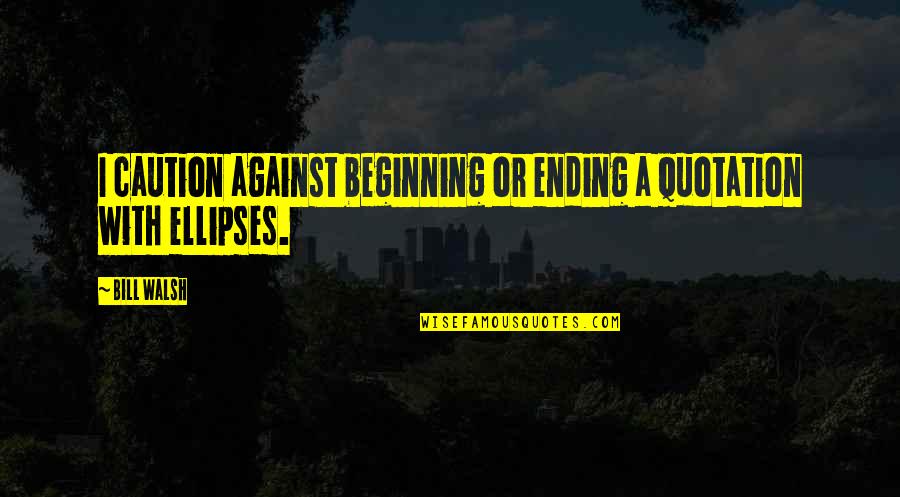 I caution against beginning or ending a quotation with ellipses. —
Bill Walsh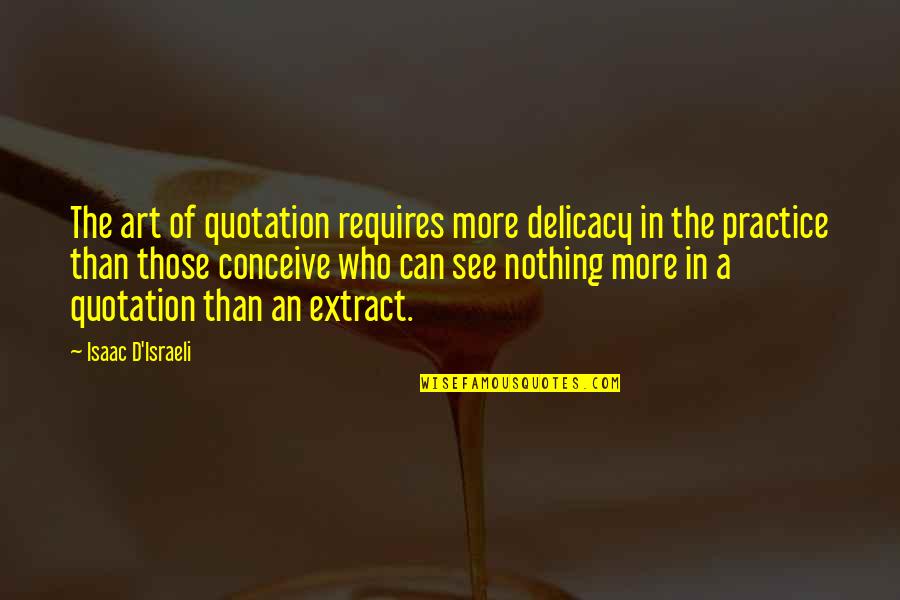 The art of quotation requires more delicacy in the practice than those conceive who can see nothing more in a quotation than an extract. —
Isaac D'Israeli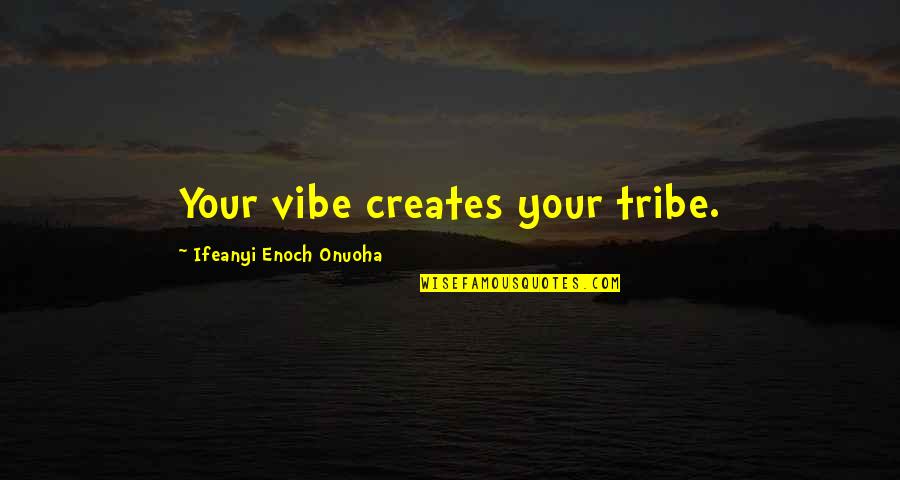 Your vibe creates your tribe. —
Ifeanyi Enoch Onuoha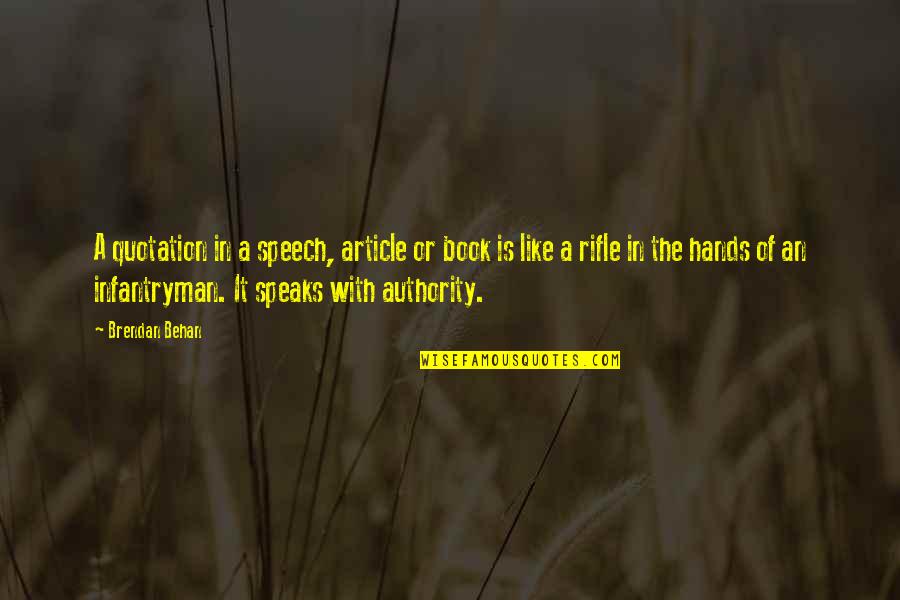 A quotation in a speech, article or book is like a rifle in the hands of an infantryman. It speaks with authority. —
Brendan Behan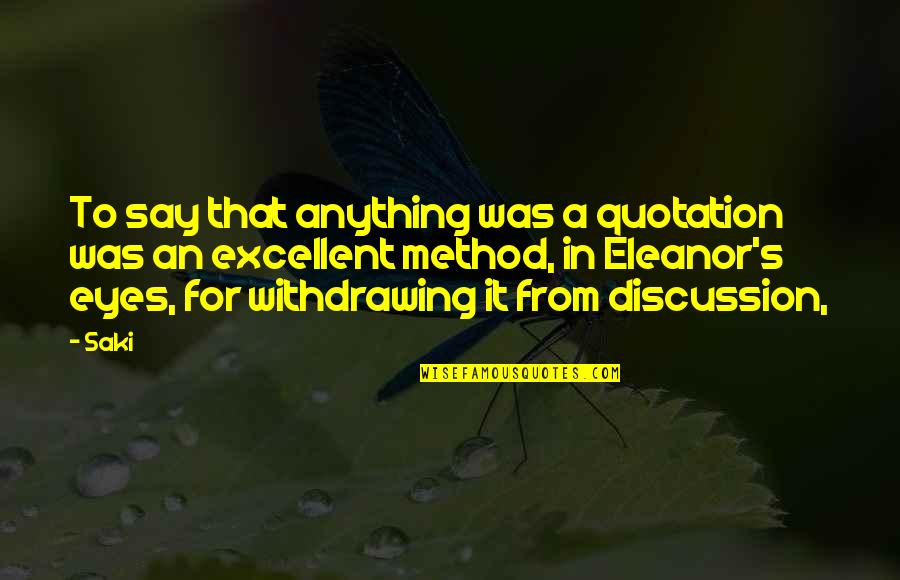 To say that anything was a quotation was an excellent method, in Eleanor's eyes, for withdrawing it from discussion, —
Saki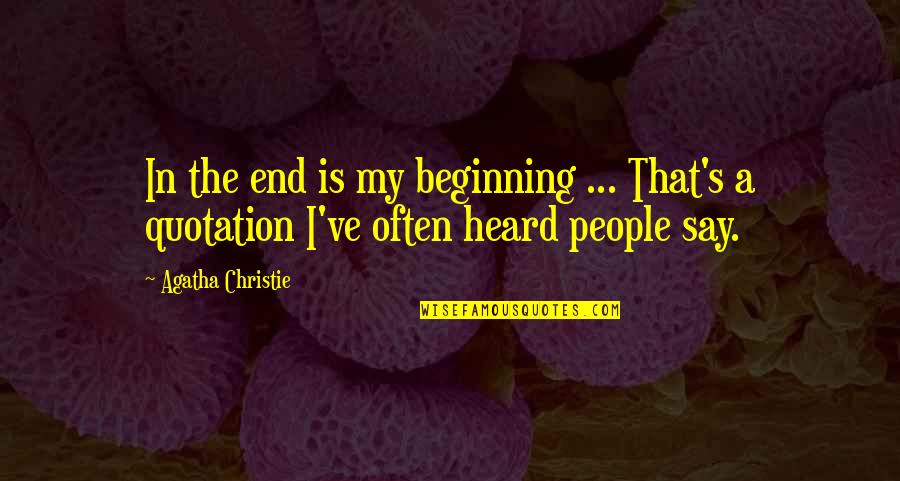 In the end is my beginning ... That's a quotation I've often heard people say. —
Agatha Christie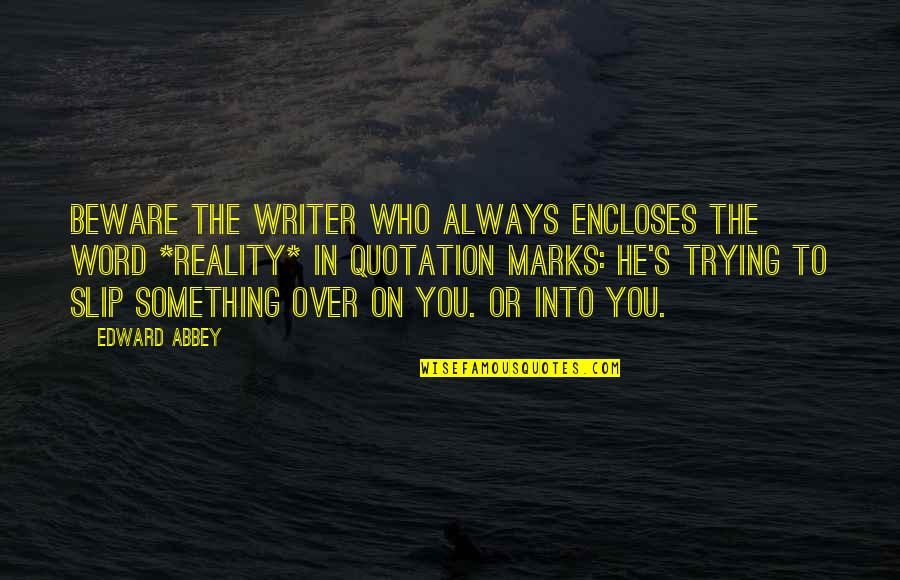 Beware the writer who always encloses the word *reality* in quotation marks: He's trying to slip something over on you. Or into you. —
Edward Abbey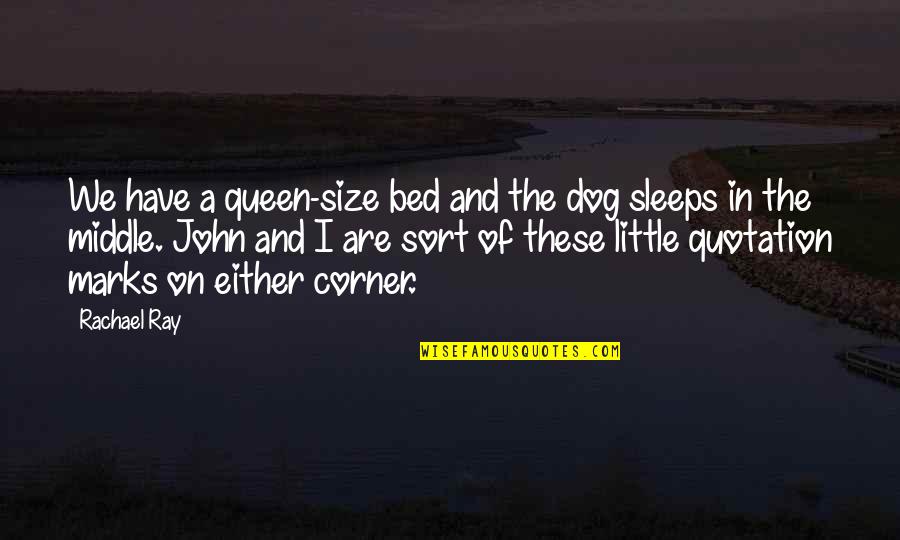 We have a queen-size bed and the dog sleeps in the middle. John and I are sort of these little quotation marks on either corner. —
Rachael Ray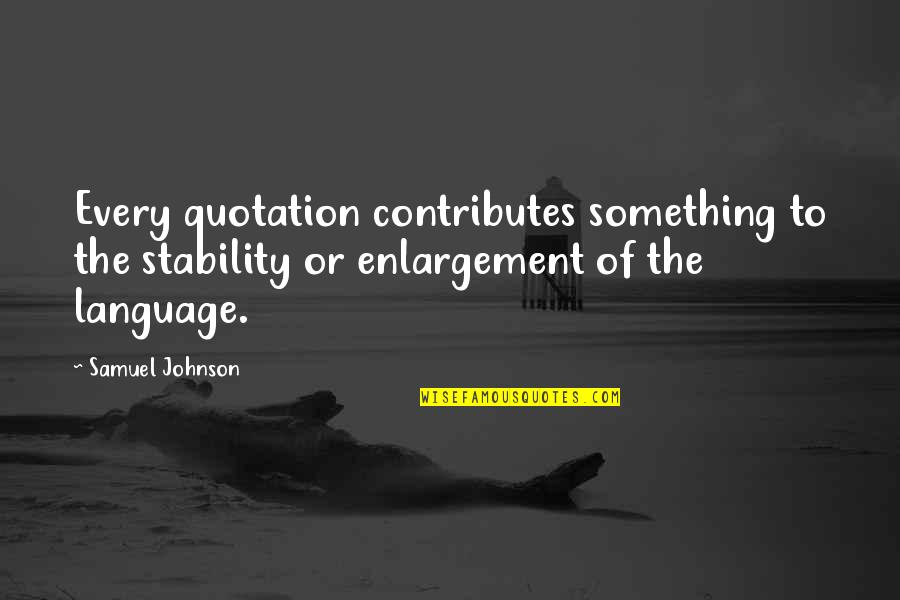 Every quotation contributes something to the stability or enlargement of the language. —
Samuel Johnson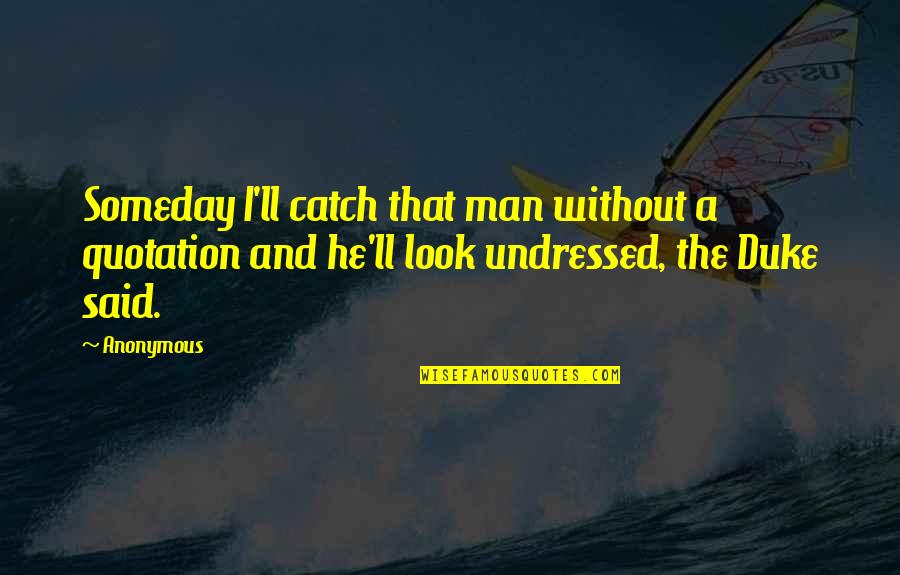 Someday I'll catch that man without a quotation and he'll look undressed, the Duke said. —
Anonymous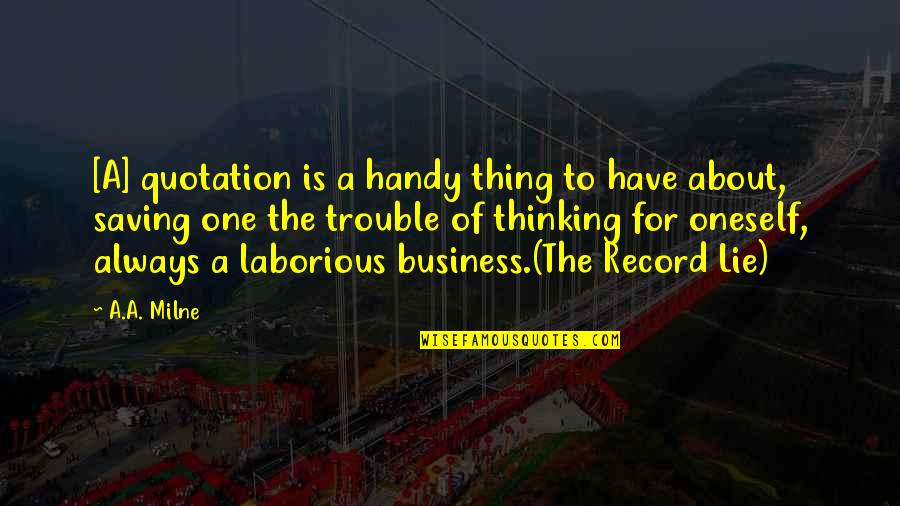 [A] quotation is a handy thing to have about, saving one the trouble of thinking for oneself, always a laborious business.
(The Record Lie) —
A.A. Milne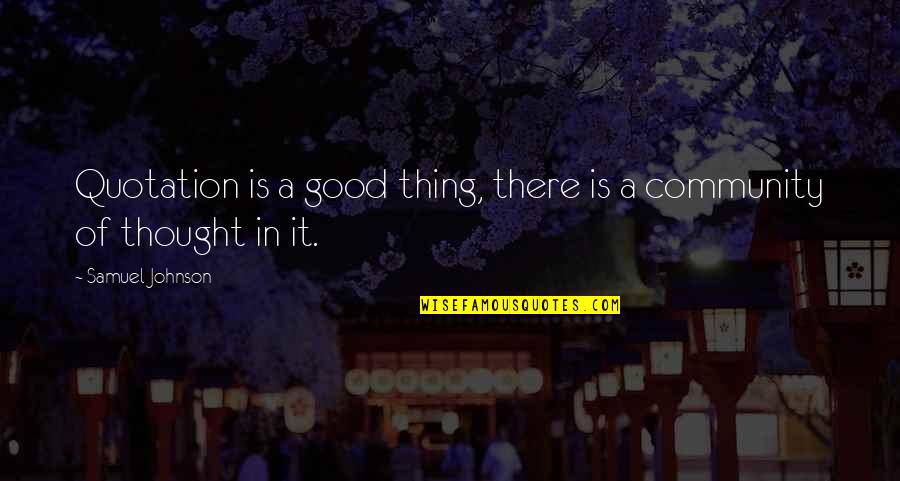 Quotation is a good thing, there is a community of thought in it. —
Samuel Johnson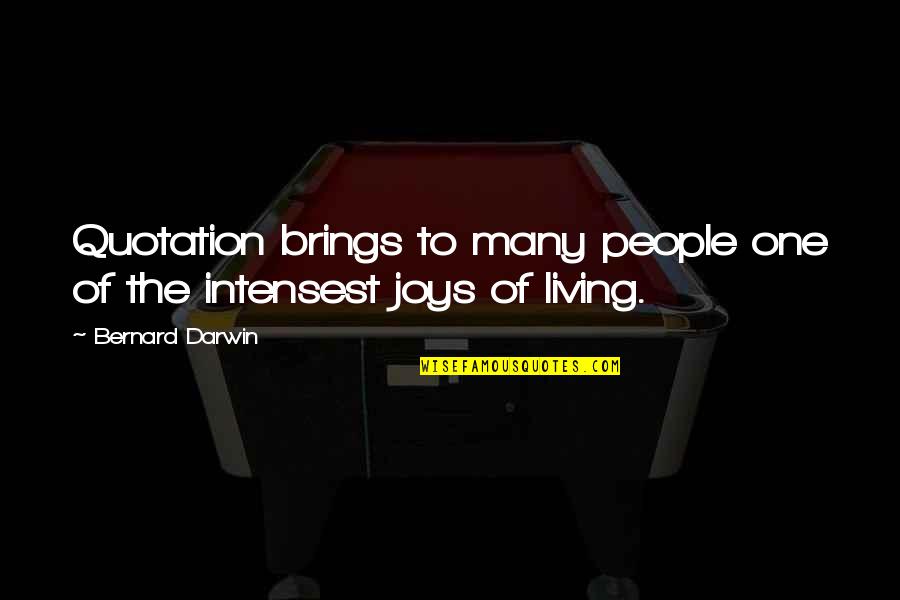 Quotation brings to many people one of the intensest joys of living. —
Bernard Darwin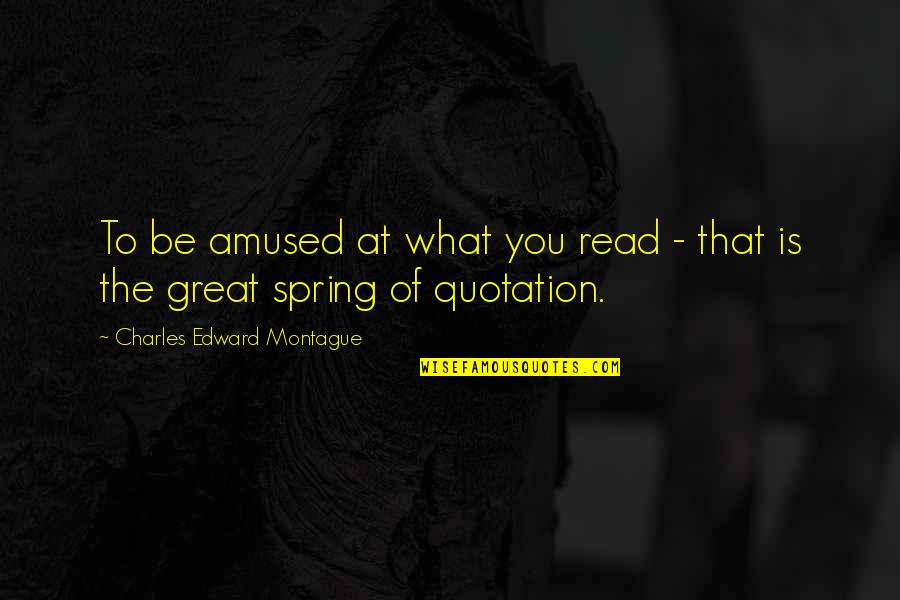 To be amused at what you read - that is the great spring of quotation. —
Charles Edward Montague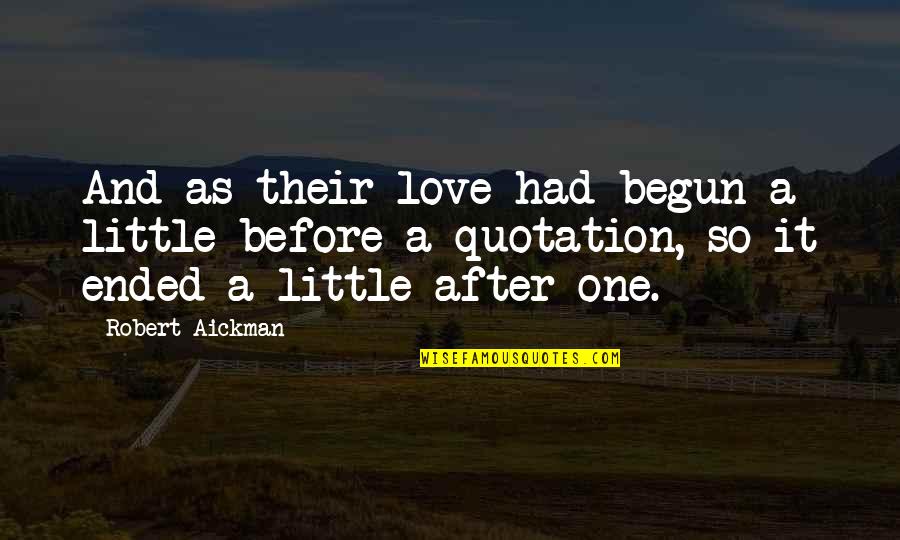 And as their love had begun a little before a quotation, so it ended a little after one. —
Robert Aickman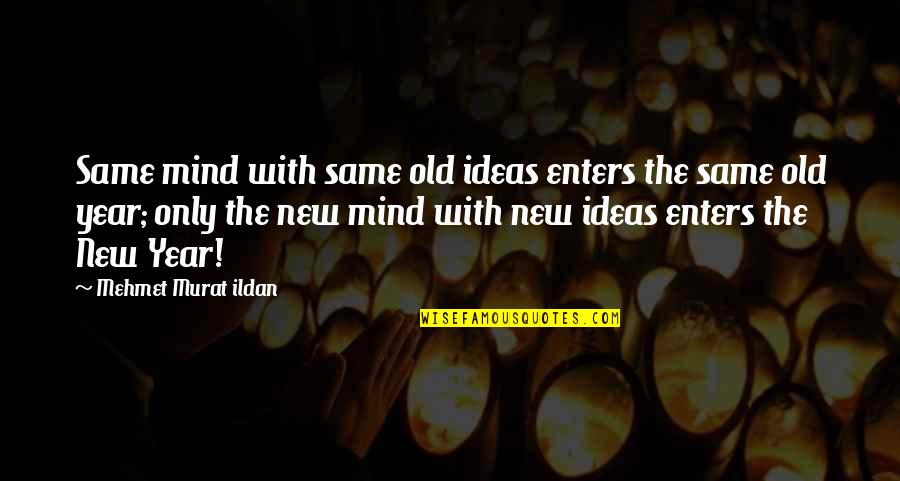 Same mind with same old ideas enters the same old year; only the new mind with new ideas enters the New Year! —
Mehmet Murat Ildan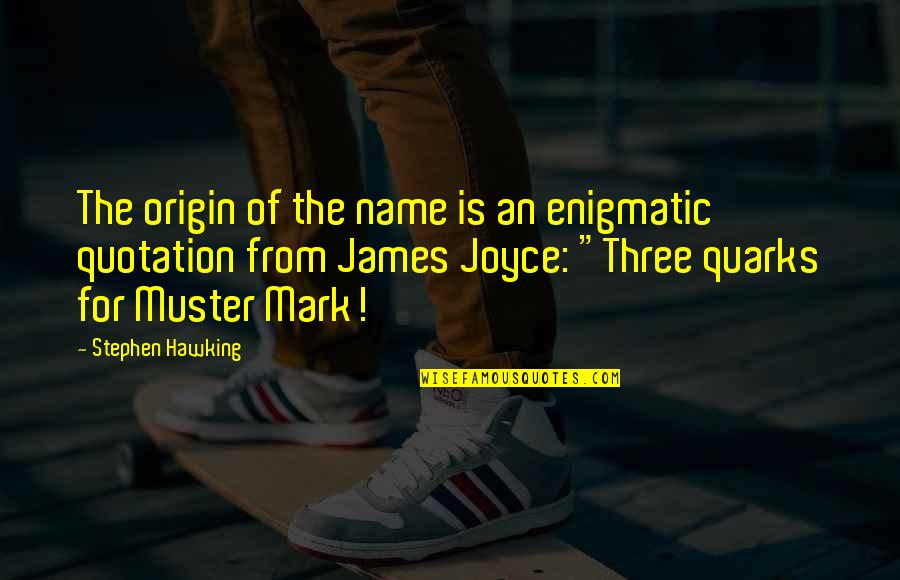 The origin of the name is an enigmatic quotation from James Joyce: "Three quarks for Muster Mark! —
Stephen Hawking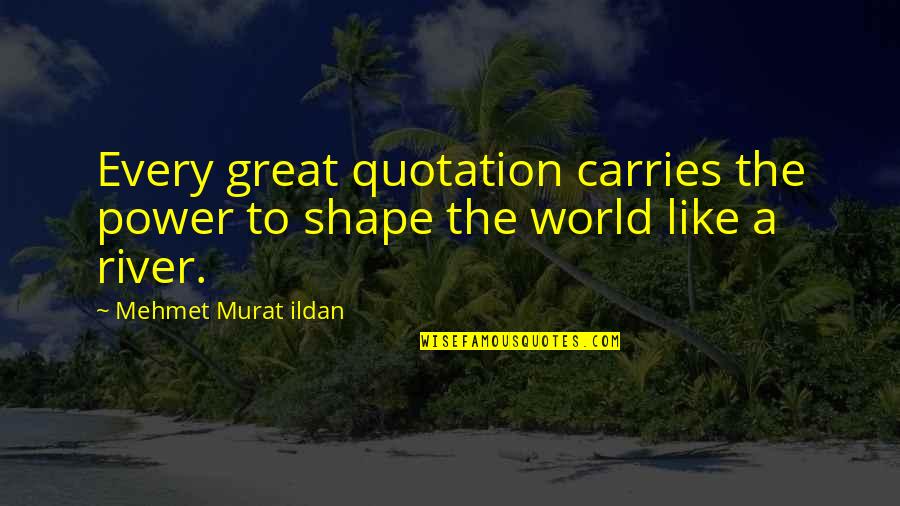 Every great quotation carries the power to shape the world like a river. —
Mehmet Murat Ildan