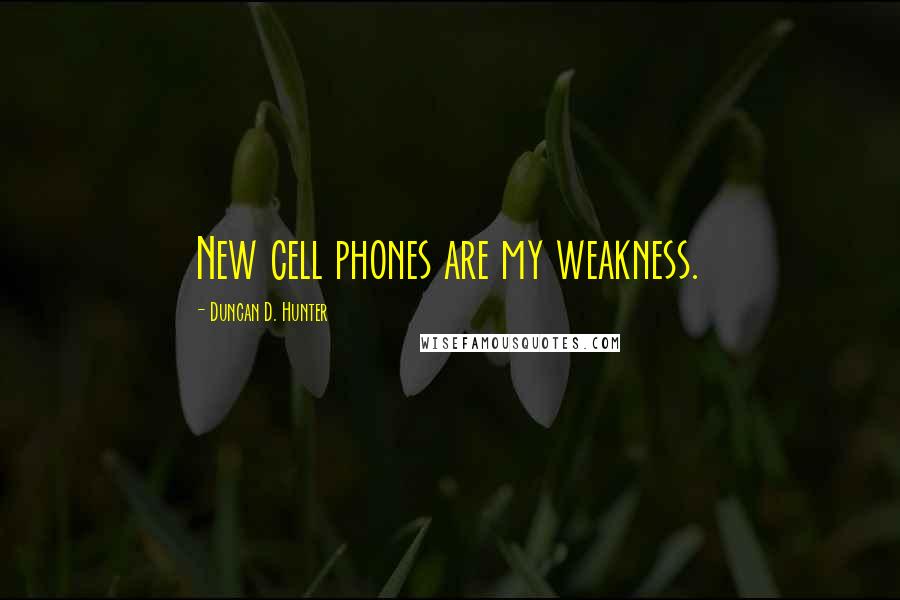 New cell phones are my weakness.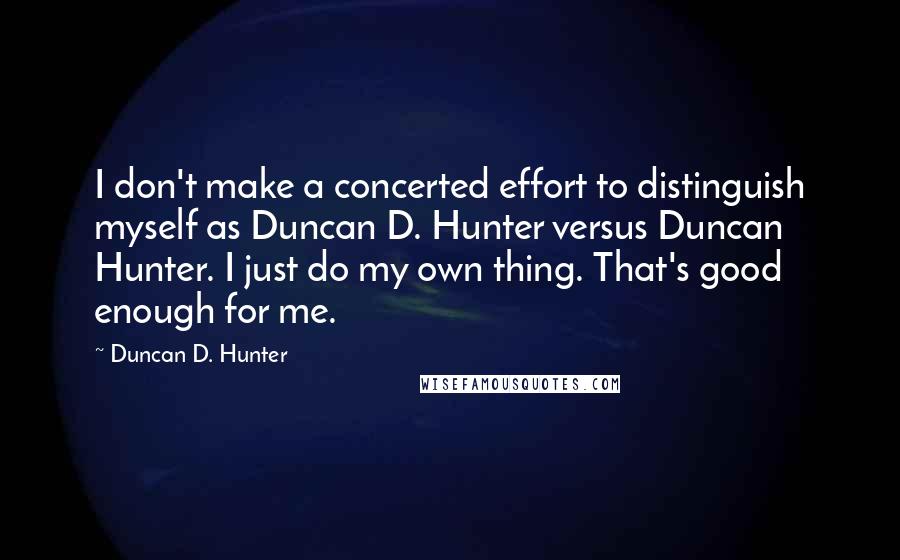 I don't make a concerted effort to distinguish myself as Duncan D. Hunter versus Duncan Hunter. I just do my own thing. That's good enough for me.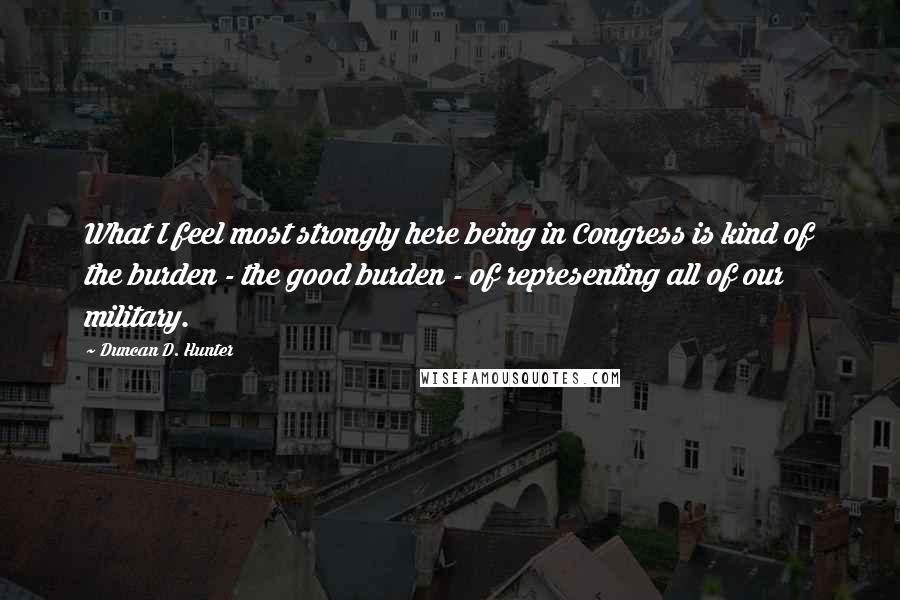 What I feel most strongly here being in Congress is kind of the burden - the good burden - of representing all of our military.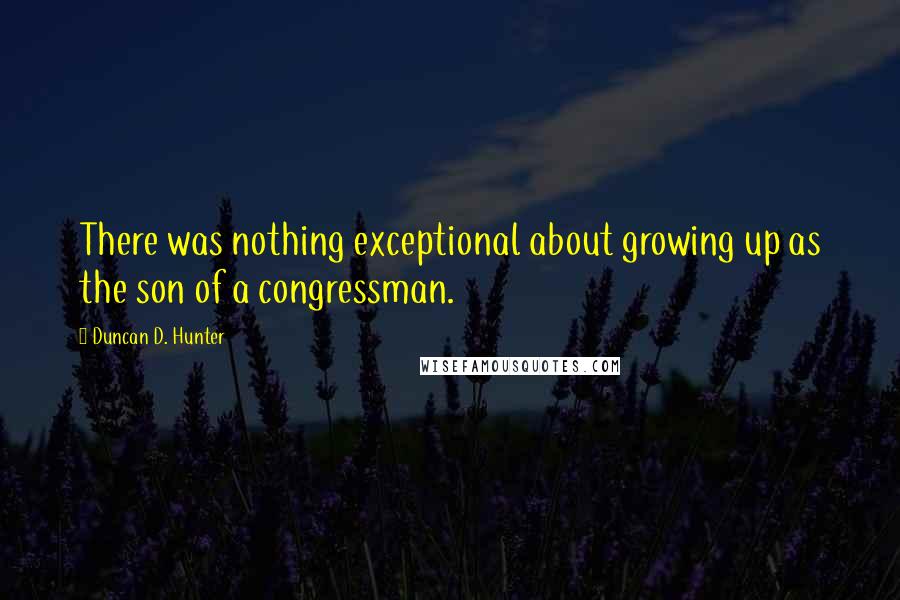 There was nothing exceptional about growing up as the son of a congressman.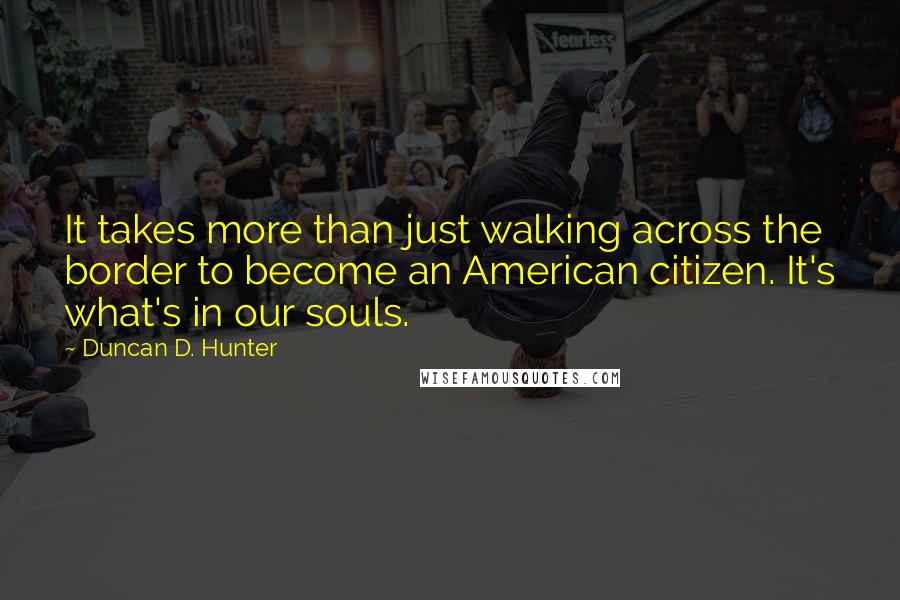 It takes more than just walking across the border to become an American citizen. It's what's in our souls.