Quebec's Quotes
Collection of top 30 famous quotes about Quebec's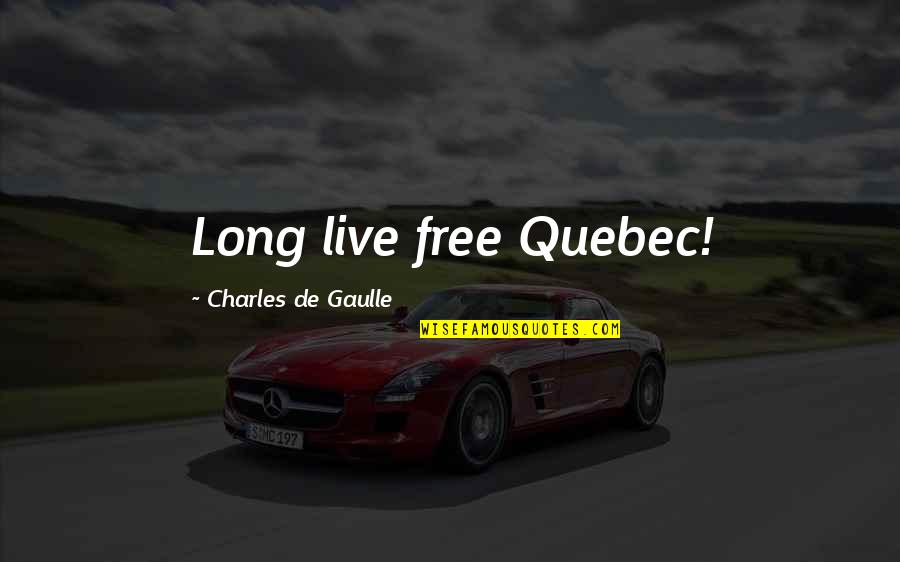 Long live free Quebec!
—
Charles De Gaulle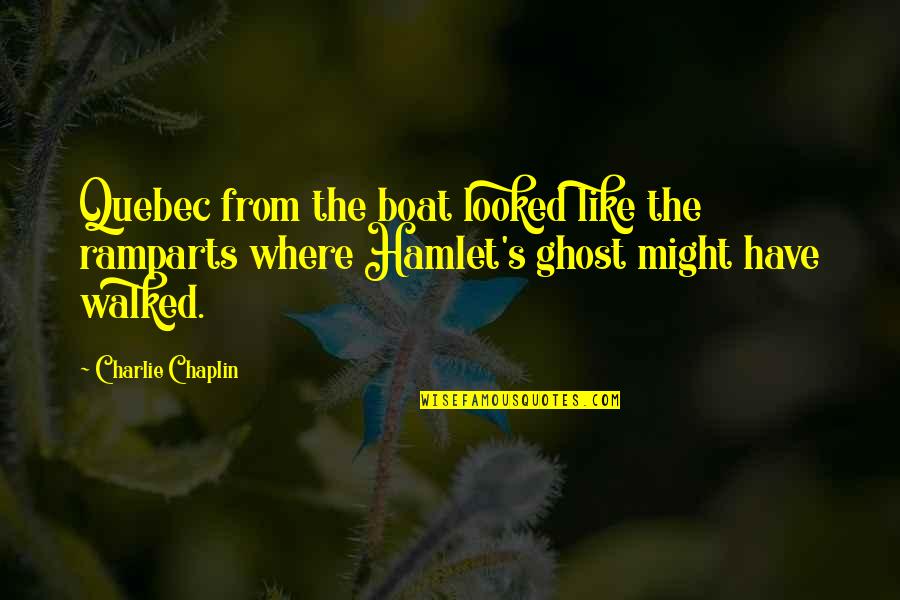 Quebec from the boat looked like the ramparts where Hamlet's ghost might have walked.
—
Charlie Chaplin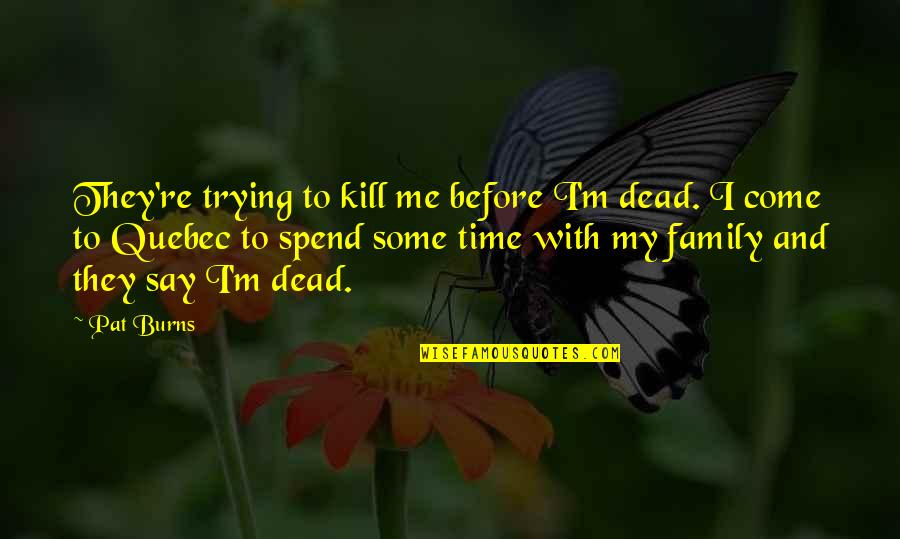 They're trying to kill me before I'm dead. I come to Quebec to spend some time with my family and they say I'm dead.
—
Pat Burns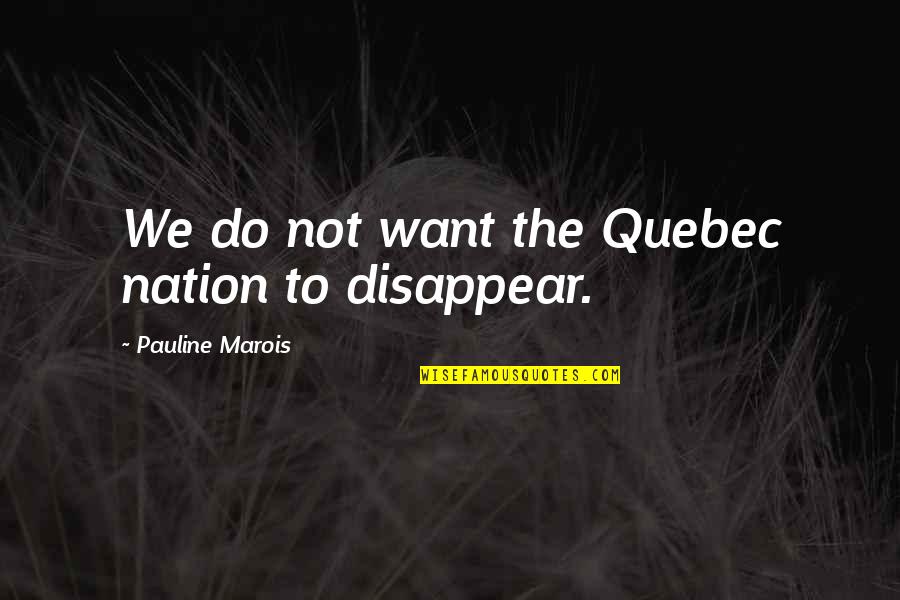 We do not want the Quebec nation to disappear.
—
Pauline Marois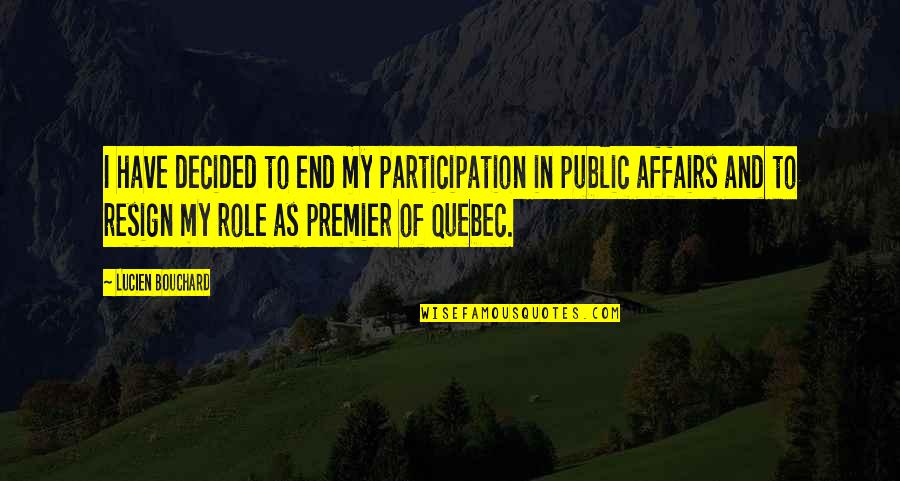 I have decided to end my participation in public affairs and to resign my role as premier of Quebec.
—
Lucien Bouchard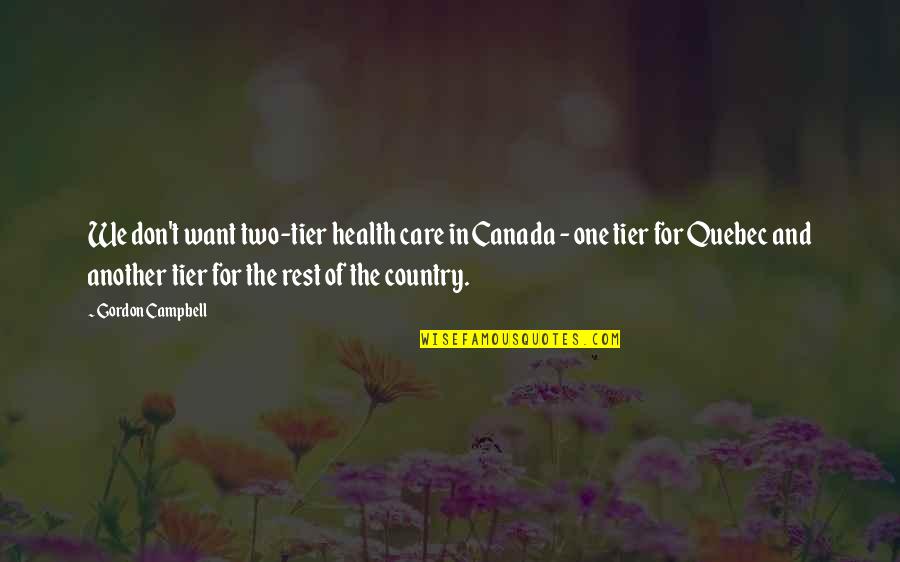 We don't want two-tier health care in Canada - one tier for Quebec and another tier for the rest of the country.
—
Gordon Campbell
The biggest risk to Quebec isn't sovereignty. It is staying in Canada.
—
Pauline Marois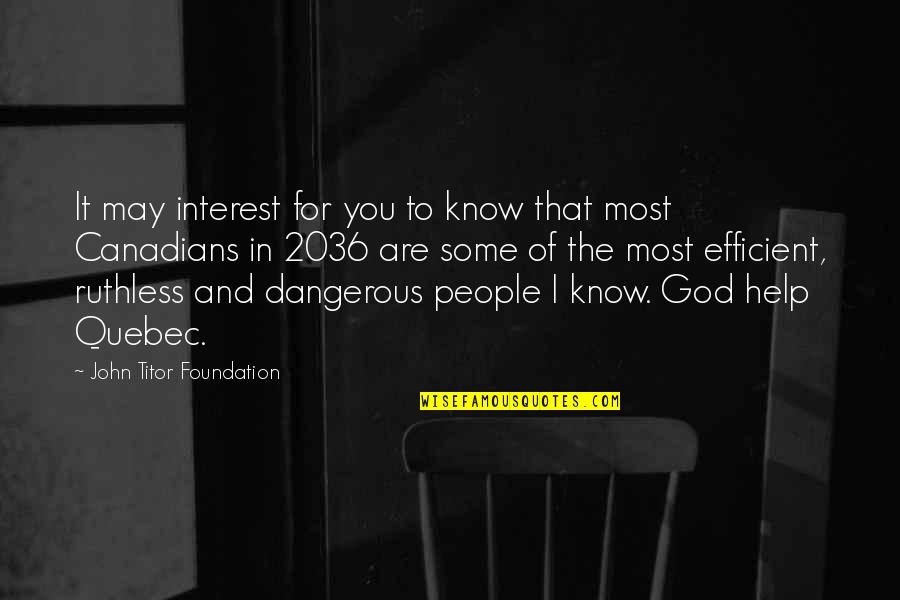 It may interest for you to know that most Canadians in 2036 are some of the most efficient, ruthless and dangerous people I know. God help Quebec. —
John Titor Foundation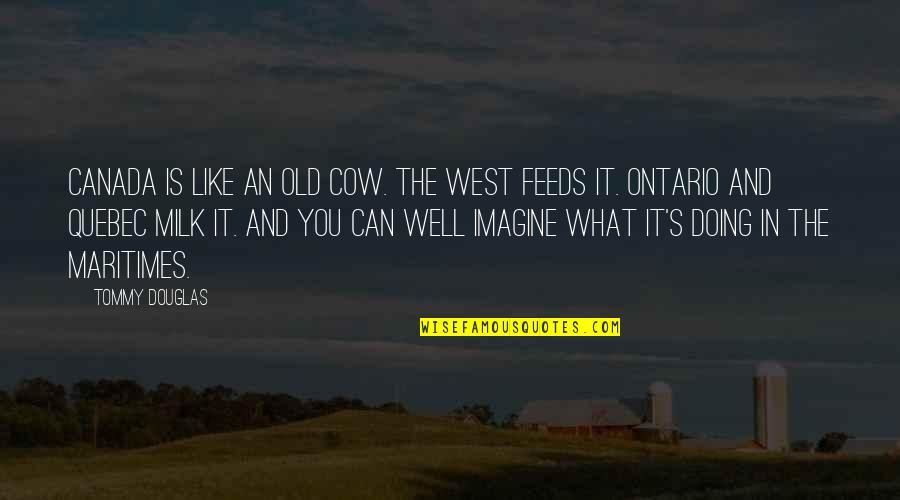 Canada is like an old cow. The West feeds it. Ontario and Quebec milk it. And you can well imagine what it's doing in the Maritimes. —
Tommy Douglas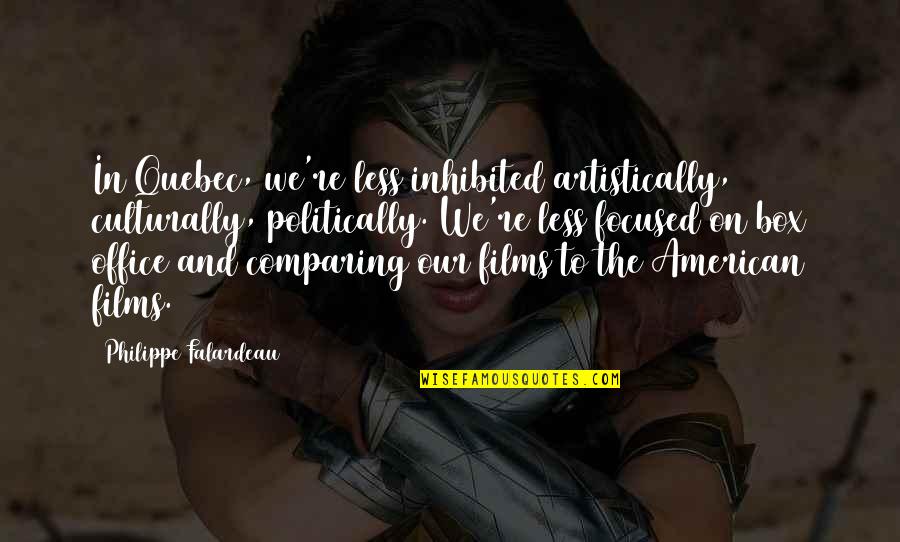 In Quebec, we're less inhibited artistically, culturally, politically. We're less focused on box office and comparing our films to the American films. —
Philippe Falardeau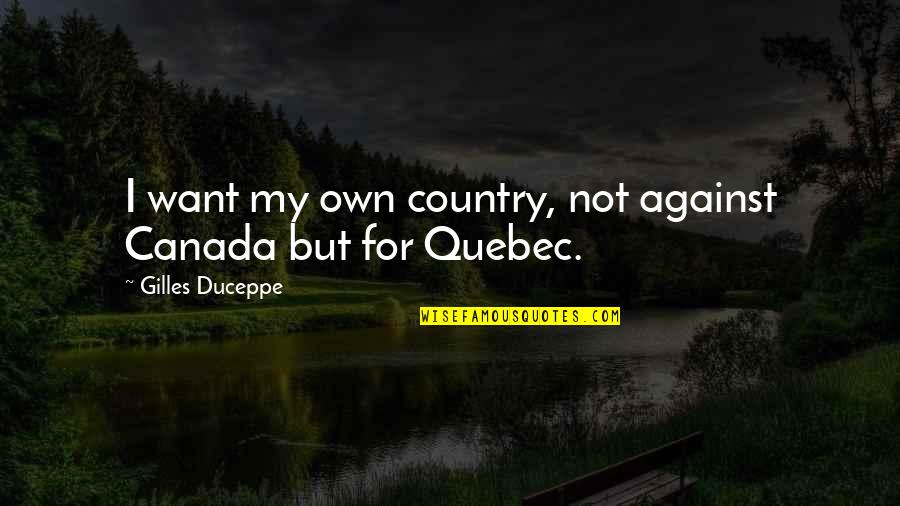 I want my own country, not against Canada but for Quebec. —
Gilles Duceppe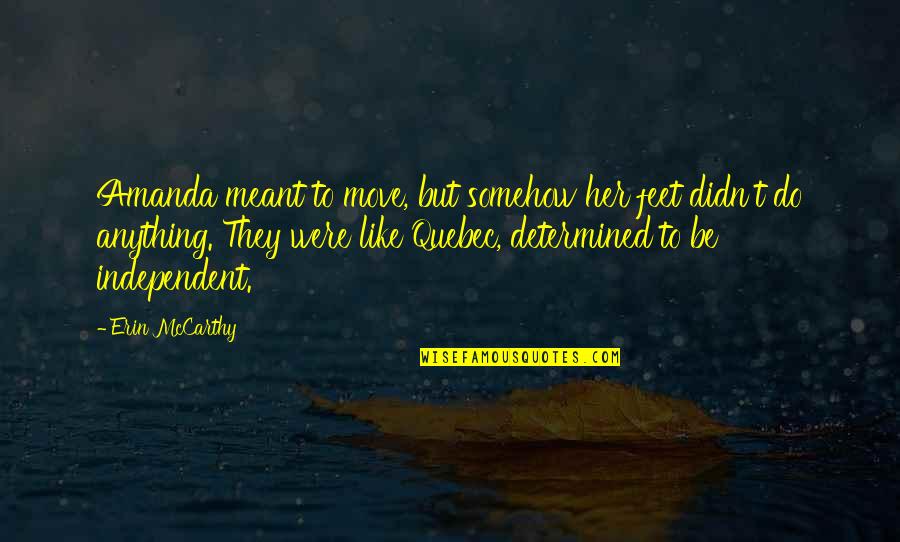 Amanda meant to move, but somehow her feet didn't do anything. They were like Quebec, determined to be independent. —
Erin McCarthy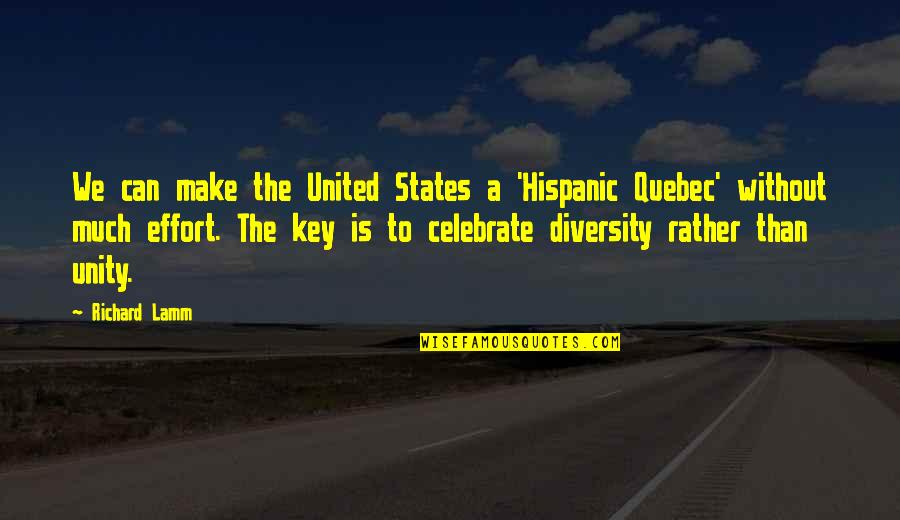 We can make the United States a 'Hispanic Quebec' without much effort. The key is to celebrate diversity rather than unity. —
Richard Lamm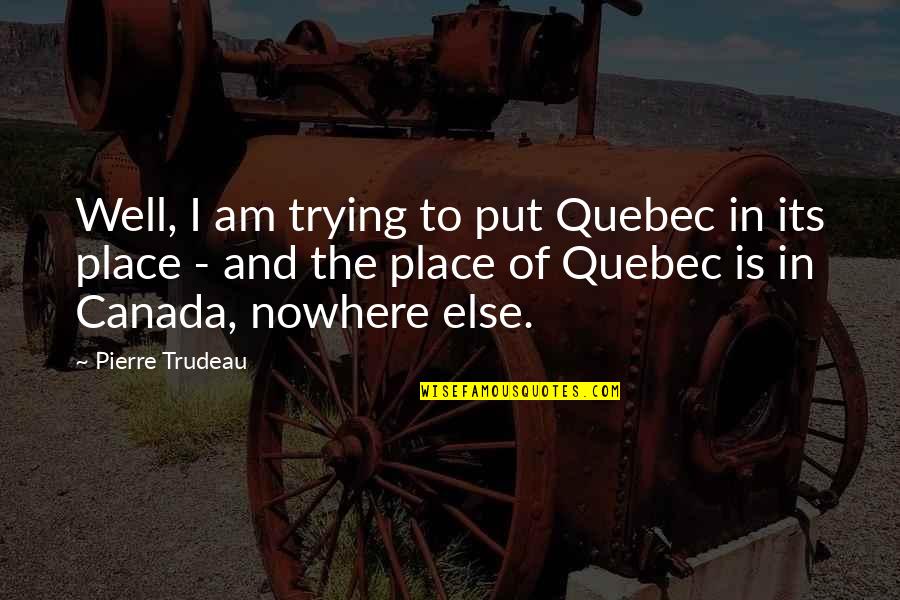 Well, I am trying to put Quebec in its place - and the place of Quebec is in Canada, nowhere else. —
Pierre Trudeau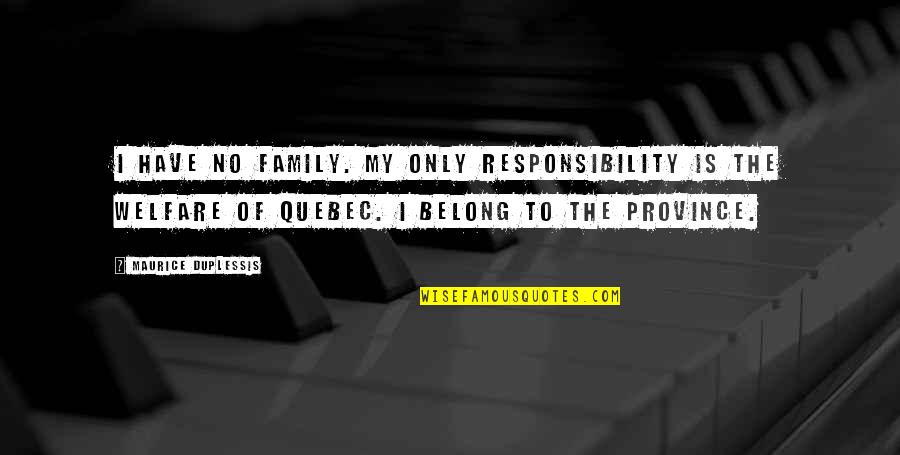 I have no family. My only responsibility is the welfare of Quebec. I belong to the province. —
Maurice Duplessis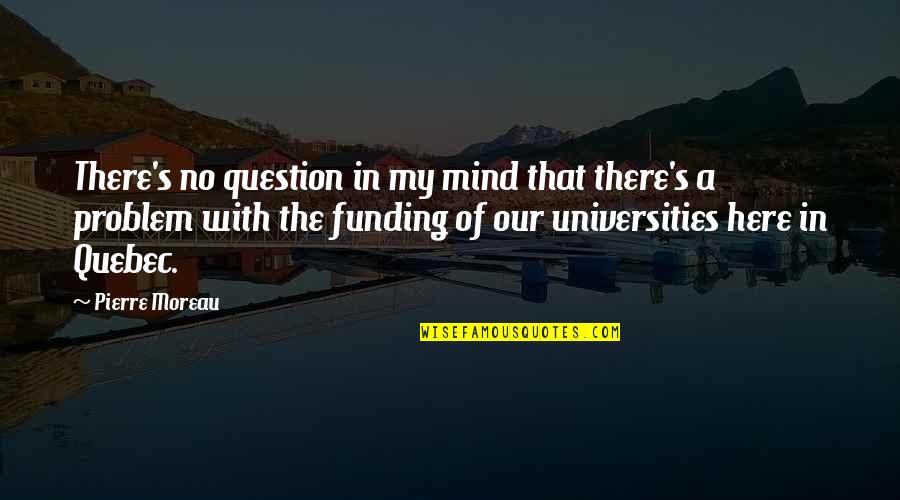 There's no question in my mind that there's a problem with the funding of our universities here in Quebec. —
Pierre Moreau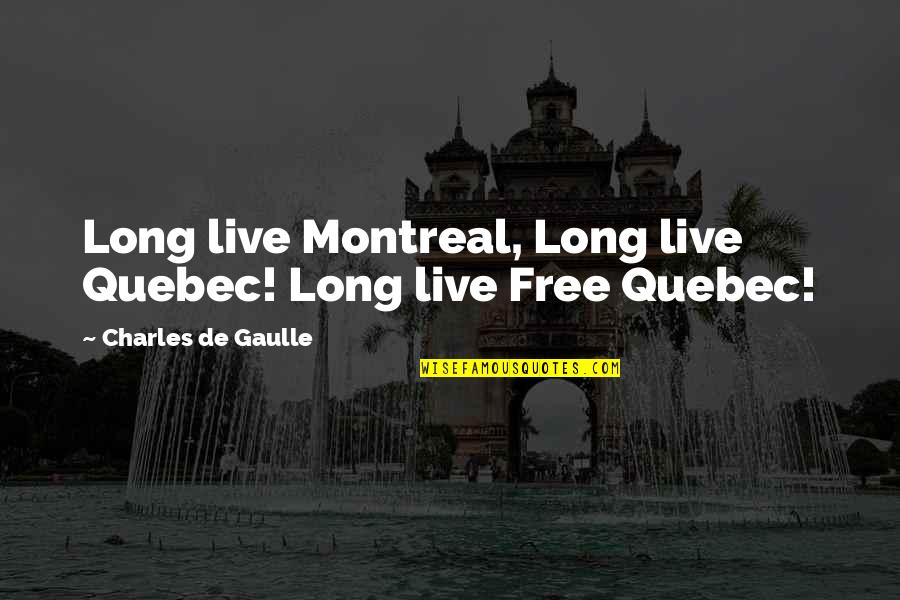 Long live Montreal, Long live Quebec! Long live Free Quebec! —
Charles De Gaulle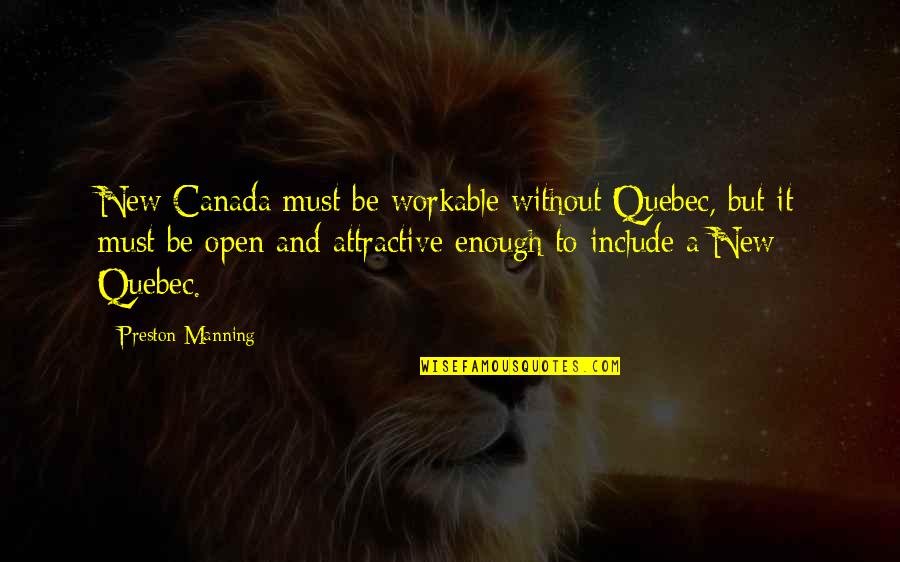 New Canada must be workable without Quebec, but it must be open and attractive enough to include a New Quebec. —
Preston Manning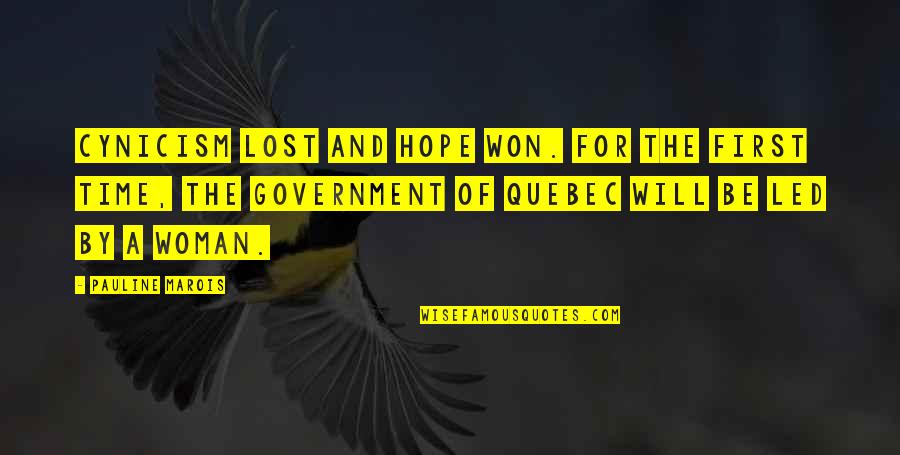 Cynicism lost and hope won. For the first time, the government of Quebec will be led by a woman. —
Pauline Marois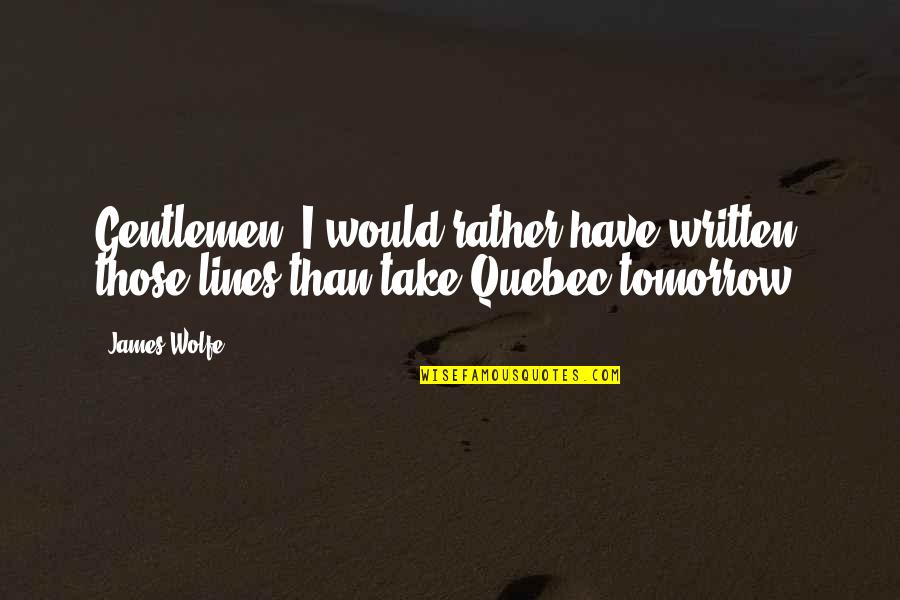 Gentlemen, I would rather have written those lines than take Quebec tomorrow. —
James Wolfe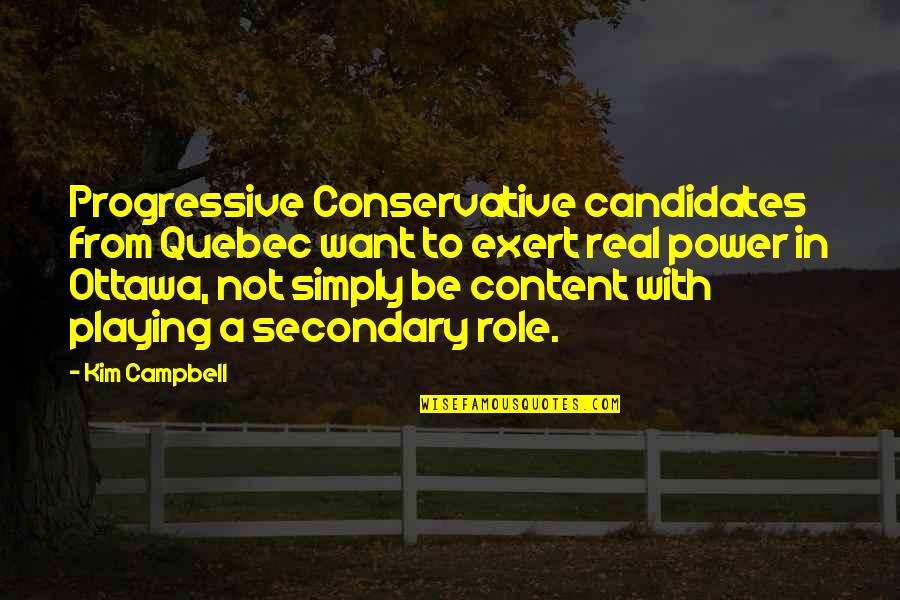 Progressive Conservative candidates from Quebec want to exert real power in Ottawa, not simply be content with playing a secondary role. —
Kim Campbell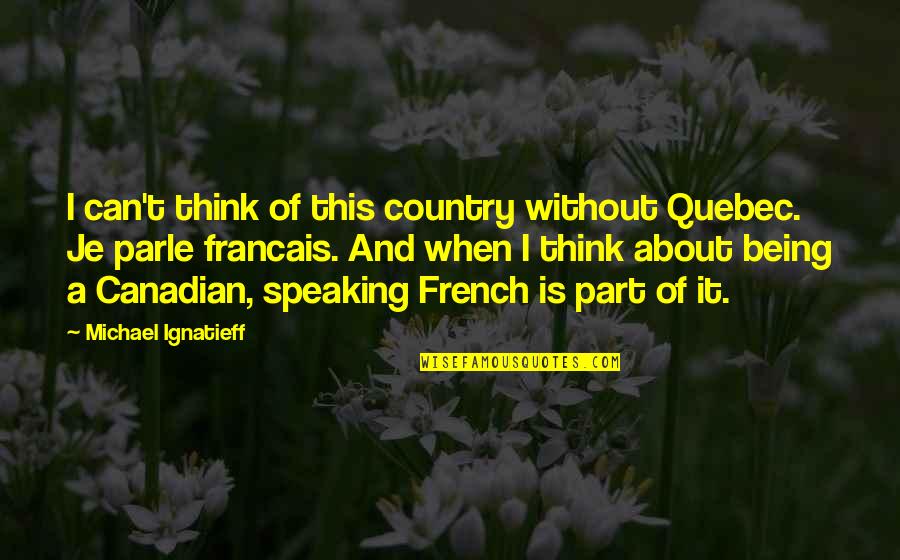 I can't think of this country without Quebec. Je parle francais. And when I think about being a Canadian, speaking French is part of it. —
Michael Ignatieff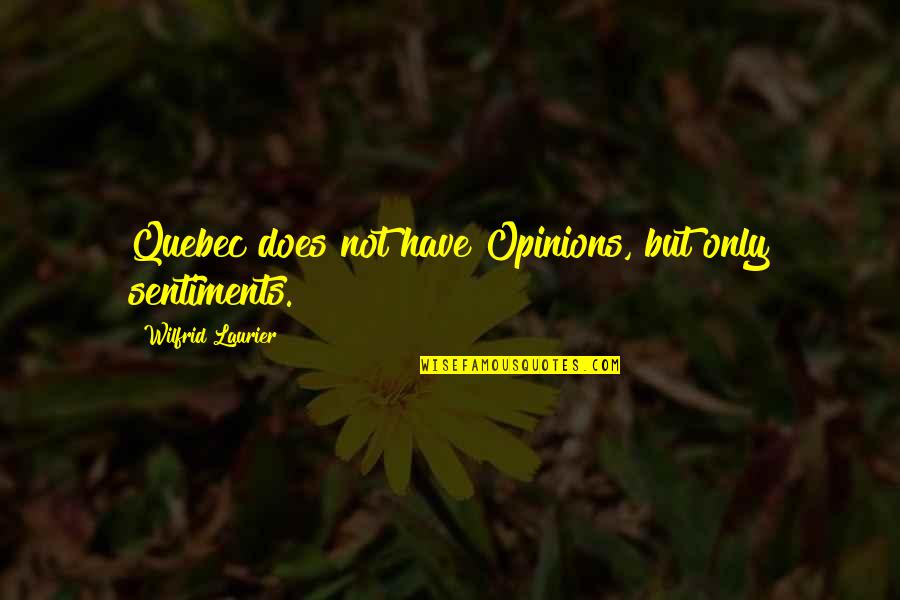 Quebec does not have Opinions, but only sentiments. —
Wilfrid Laurier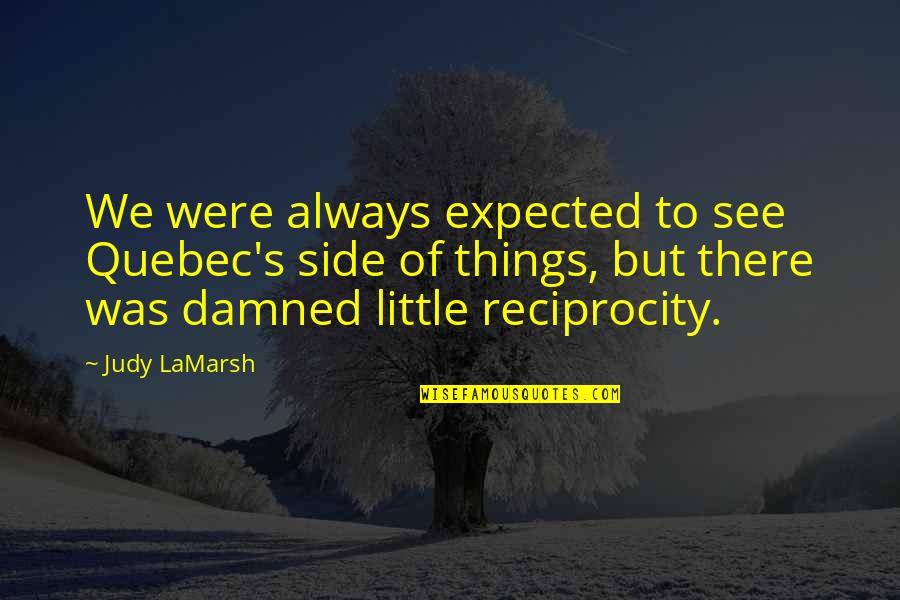 We were always expected to see
Quebec's
side of things, but there was damned little reciprocity. —
Judy LaMarsh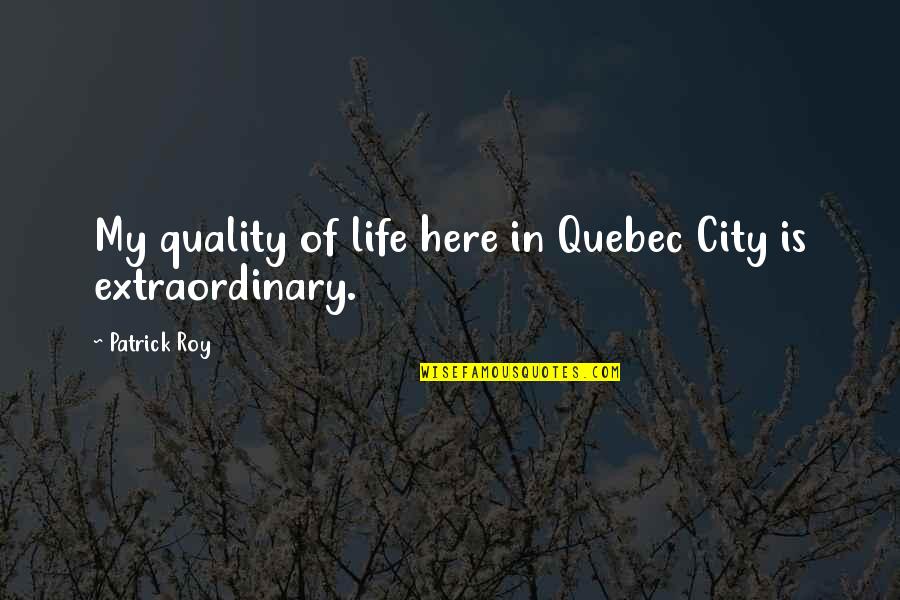 My quality of life here in Quebec City is extraordinary. —
Patrick Roy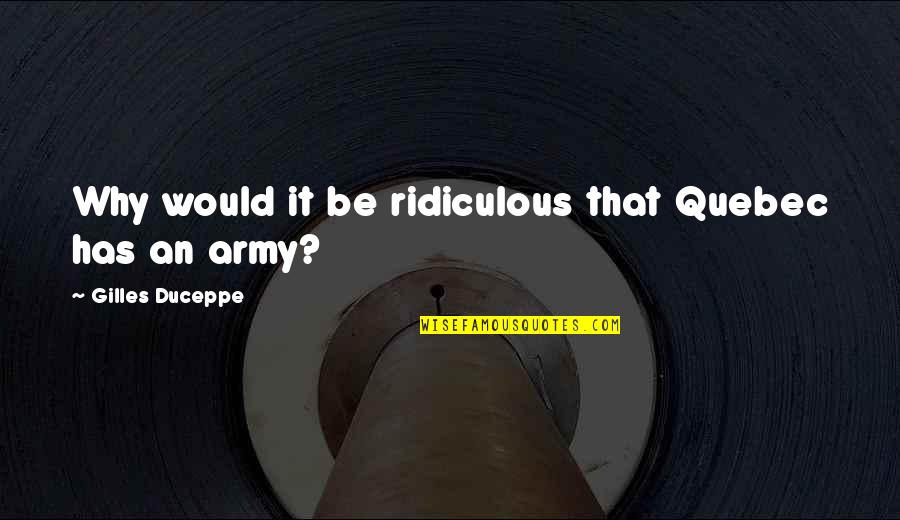 Why would it be ridiculous that Quebec has an army? —
Gilles Duceppe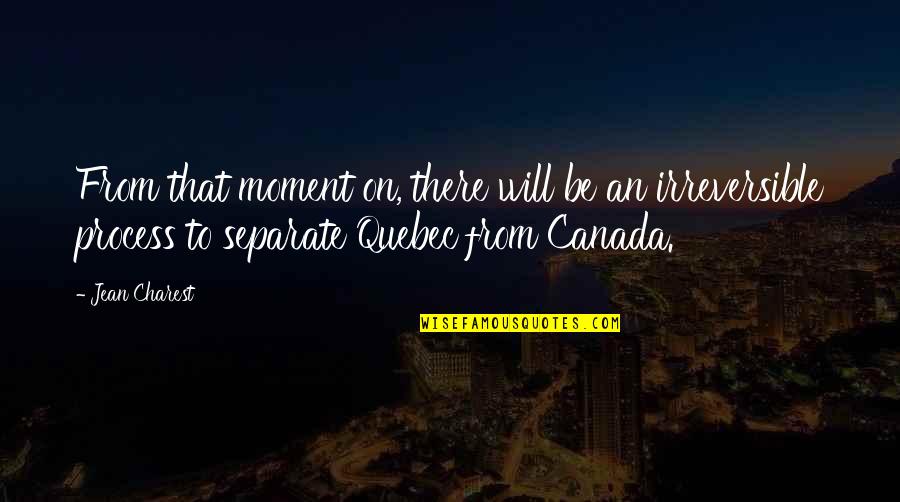 From that moment on, there will be an irreversible process to separate Quebec from Canada. —
Jean Charest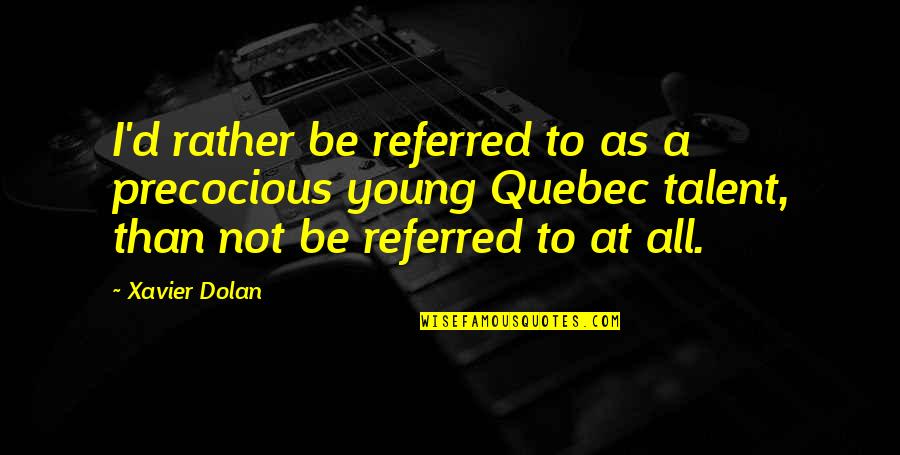 I'd rather be referred to as a precocious young Quebec talent, than not be referred to at all. —
Xavier Dolan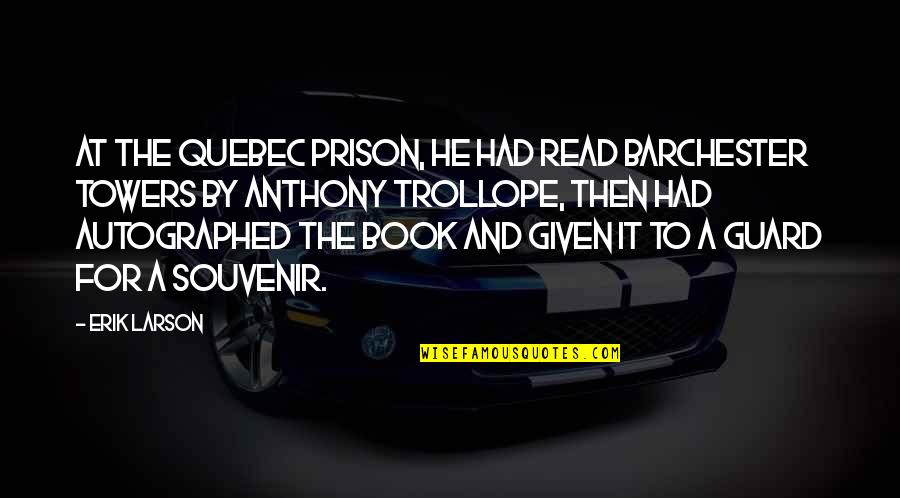 At the Quebec prison, he had read Barchester Towers by Anthony Trollope, then had autographed the book and given it to a guard for a souvenir. —
Erik Larson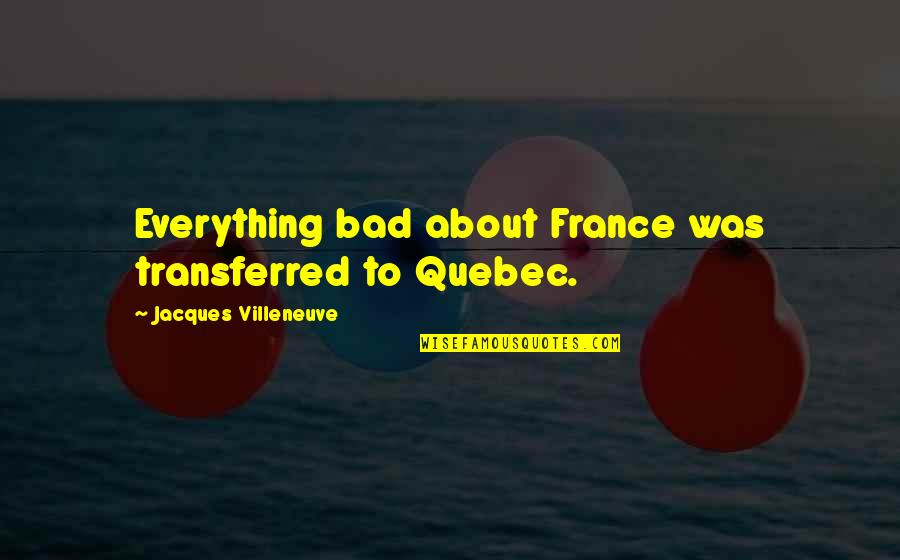 Everything bad about France was transferred to Quebec. —
Jacques Villeneuve