Purpose And Destiny Quotes
Collection of top 77 famous quotes about Purpose And Destiny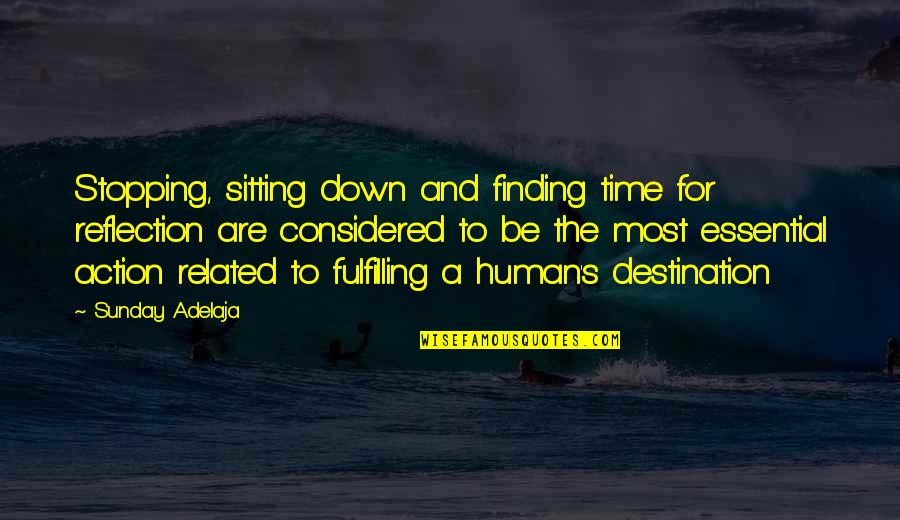 Stopping, sitting down and finding time for reflection are considered to be the most essential action related to fulfilling a human's destination
—
Sunday Adelaja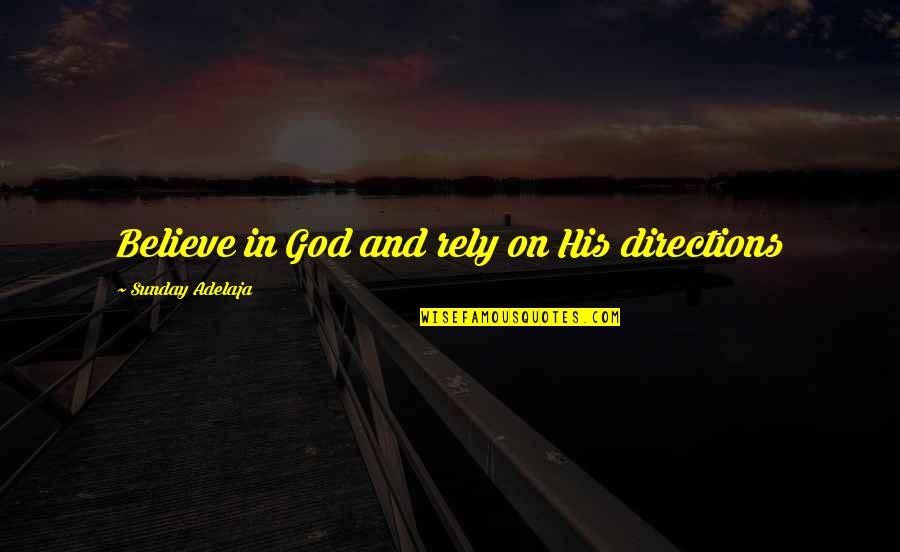 Believe in God and rely on His directions
—
Sunday Adelaja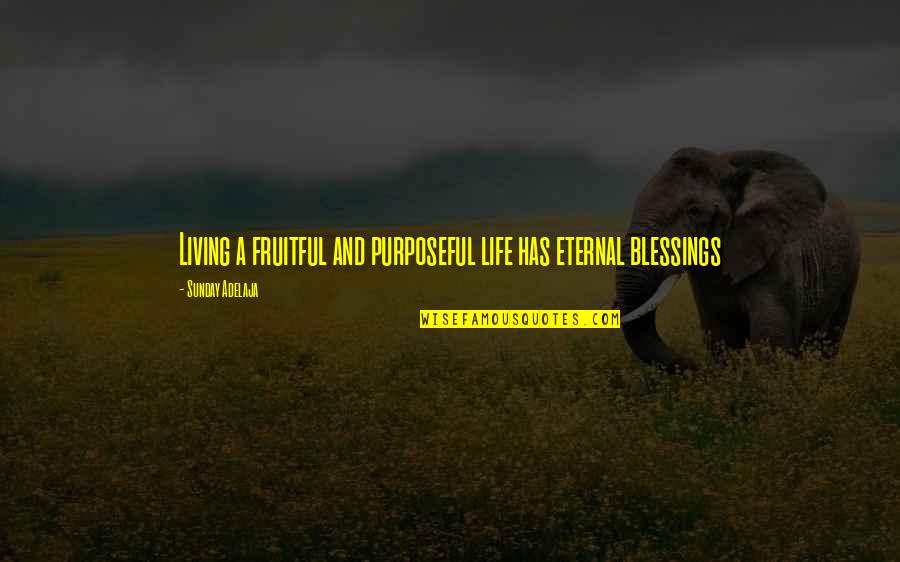 Living a fruitful and purposeful life has eternal blessings
—
Sunday Adelaja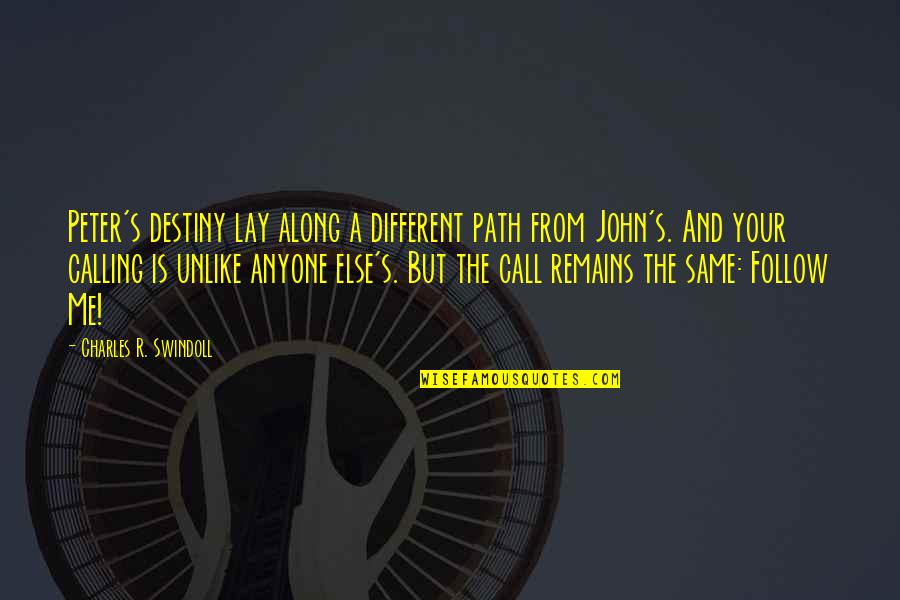 Peter's destiny lay along a different path from John's. And your calling is unlike anyone else's. But the call remains the same: Follow Me!
—
Charles R. Swindoll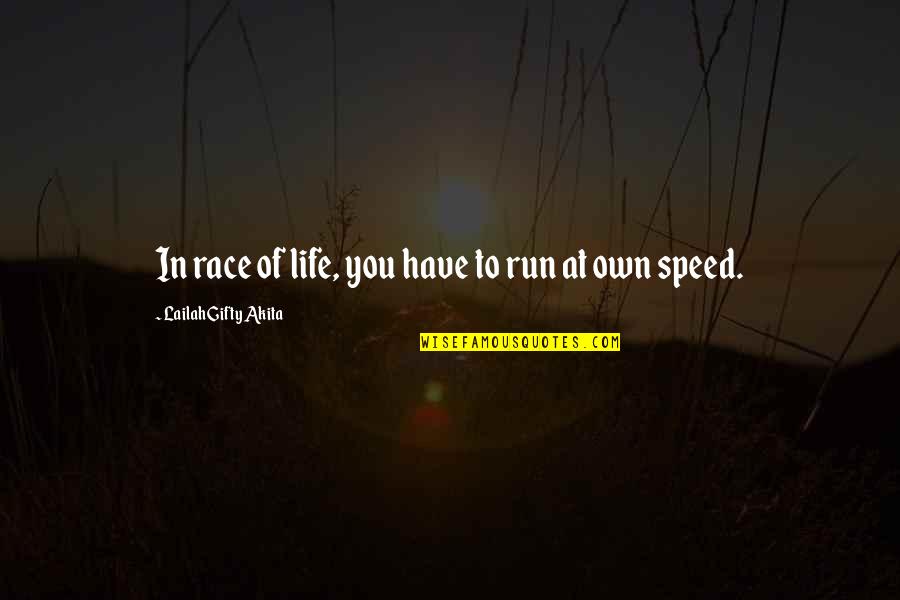 In race of life, you have to run at own speed.
—
Lailah Gifty Akita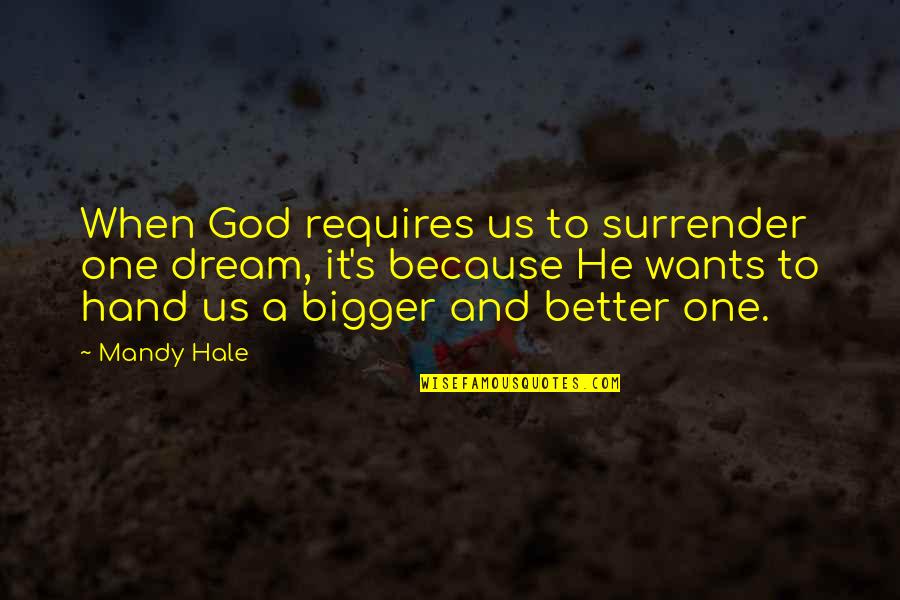 When God requires us to surrender one dream, it's because He wants to hand us a bigger and better one.
—
Mandy Hale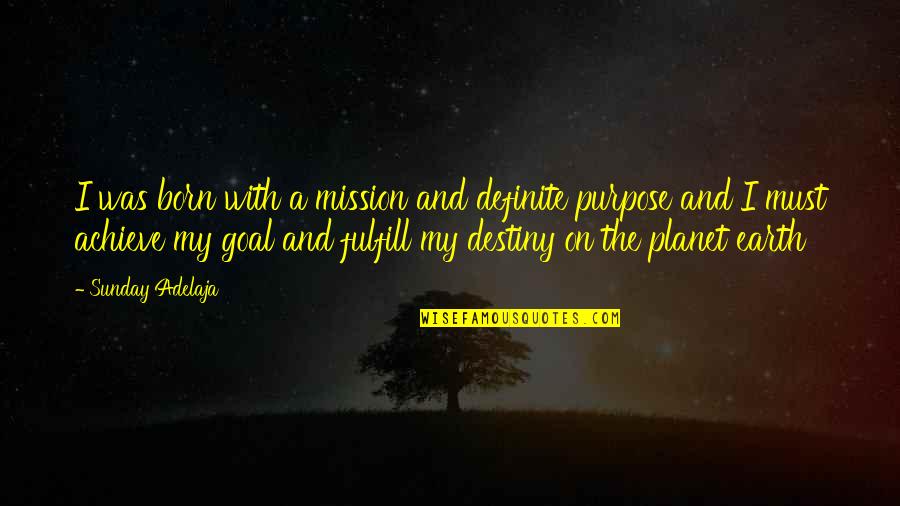 I was born with a mission and definite purpose and I must achieve my goal and fulfill my destiny on the planet earth
—
Sunday Adelaja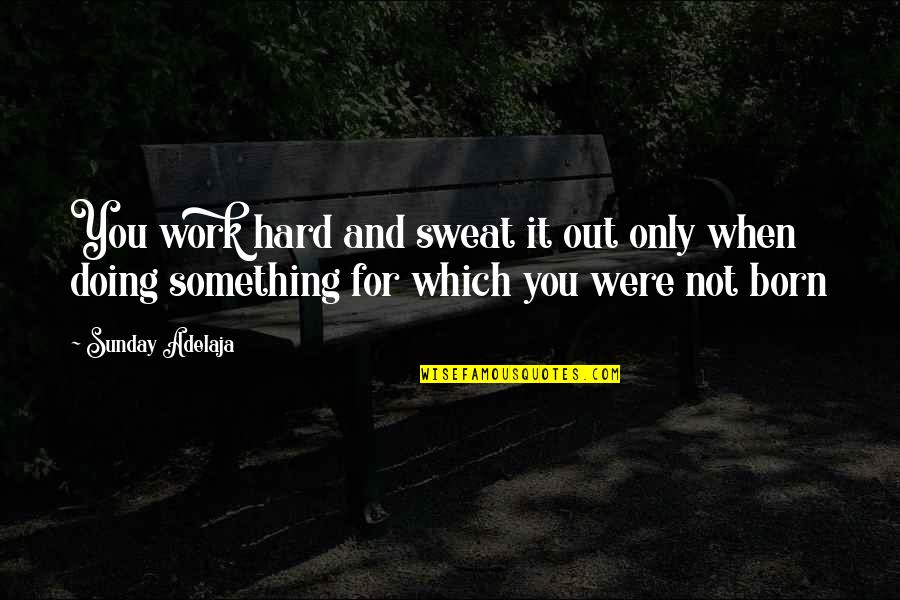 You work hard and sweat it out only when doing something for which you were not born
—
Sunday Adelaja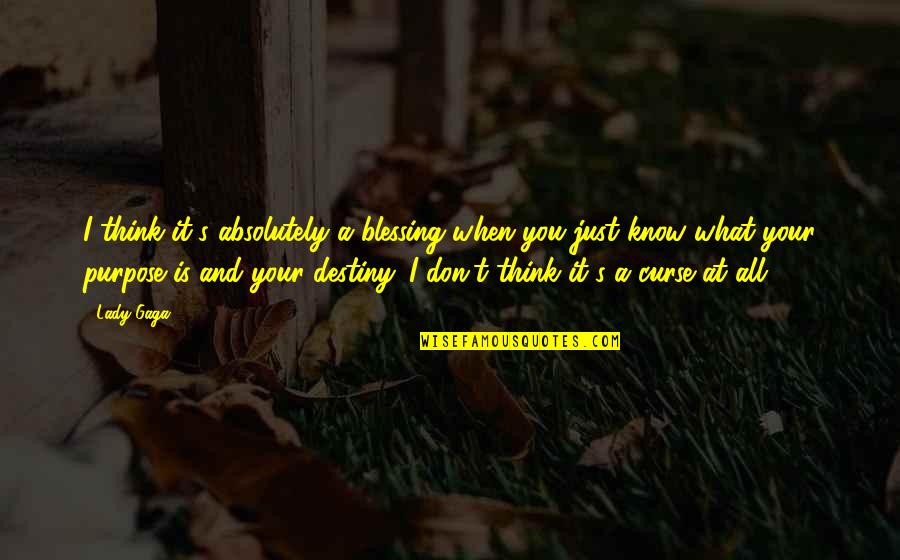 I think it's absolutely a blessing when you just know what your purpose is and your destiny. I don't think it's a curse at all.
—
Lady Gaga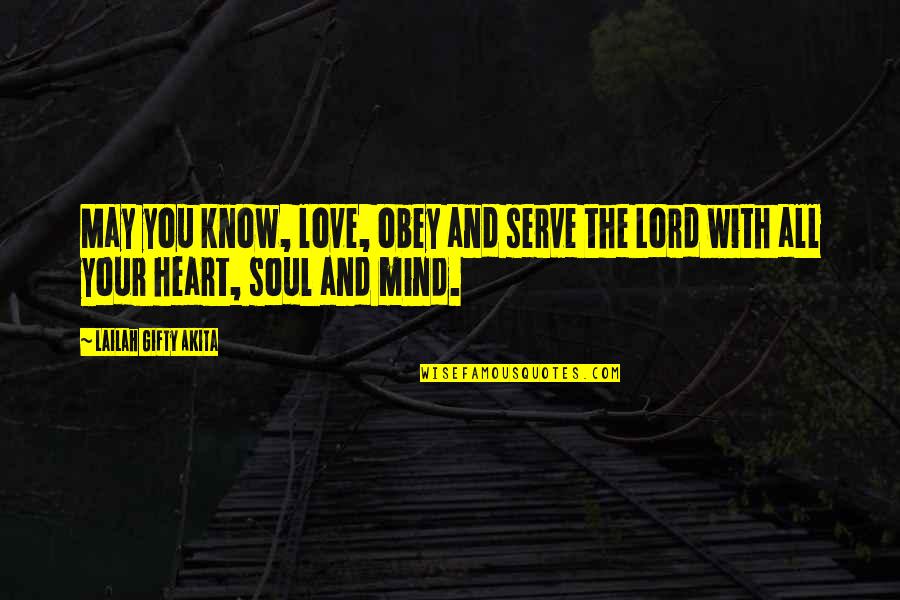 May you know, love, obey and serve the Lord with all your heart, soul and mind.
—
Lailah Gifty Akita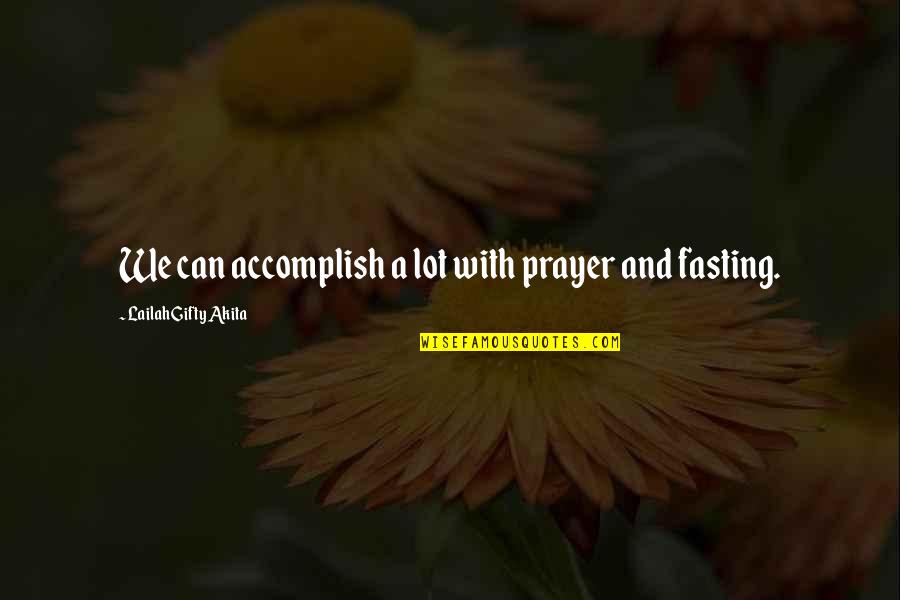 We can accomplish a lot with prayer and fasting.
—
Lailah Gifty Akita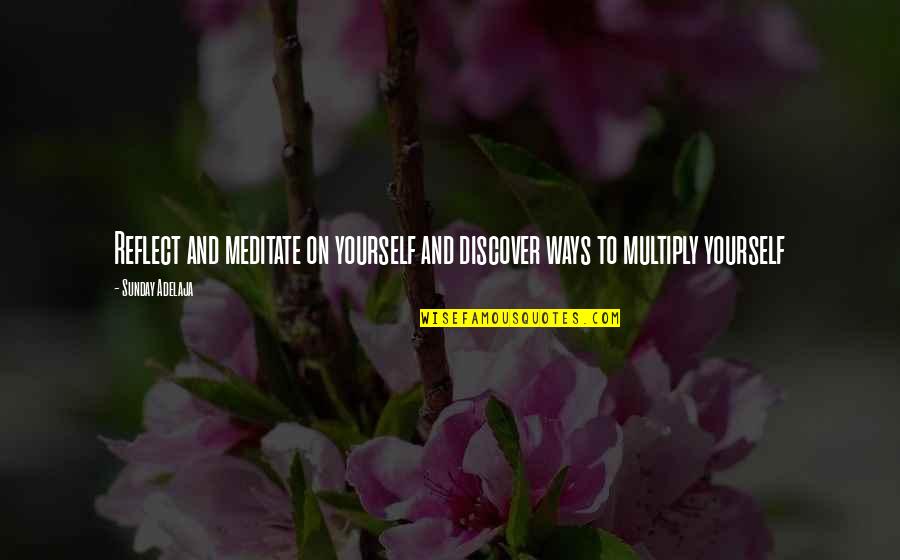 Reflect and meditate on yourself and discover ways to multiply yourself —
Sunday Adelaja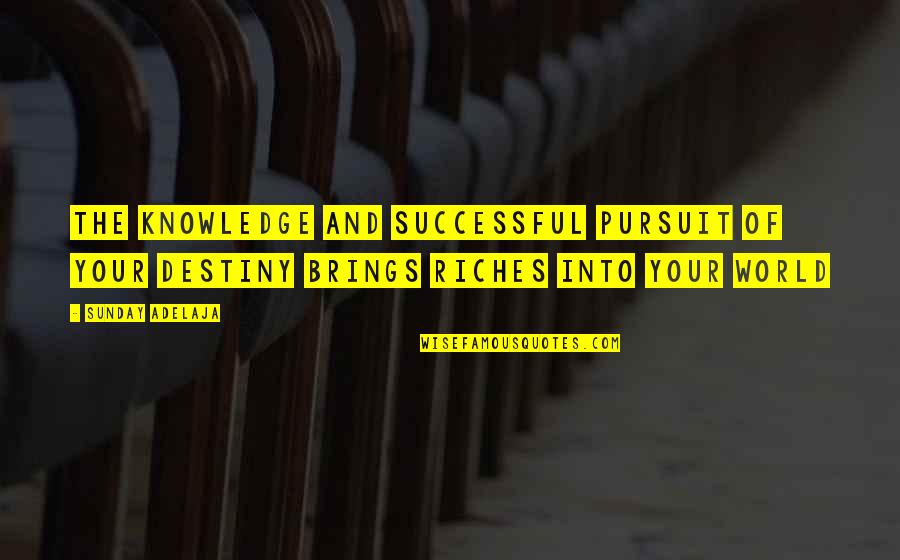 The knowledge and successful pursuit of your destiny brings riches into your world —
Sunday Adelaja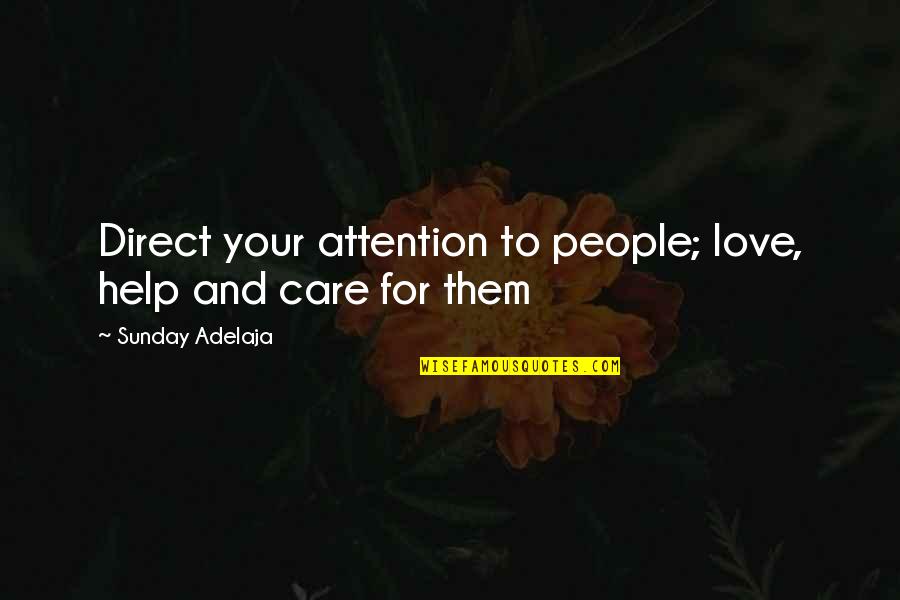 Direct your attention to people; love, help and care for them —
Sunday Adelaja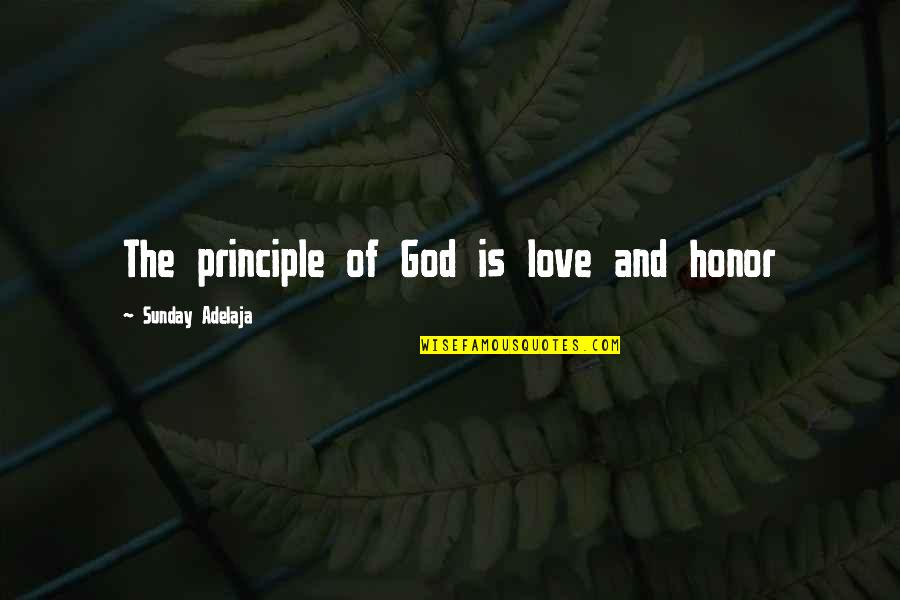 The principle of God is love and honor —
Sunday Adelaja
A life without increase, production and multiplication is a wasted one —
Sunday Adelaja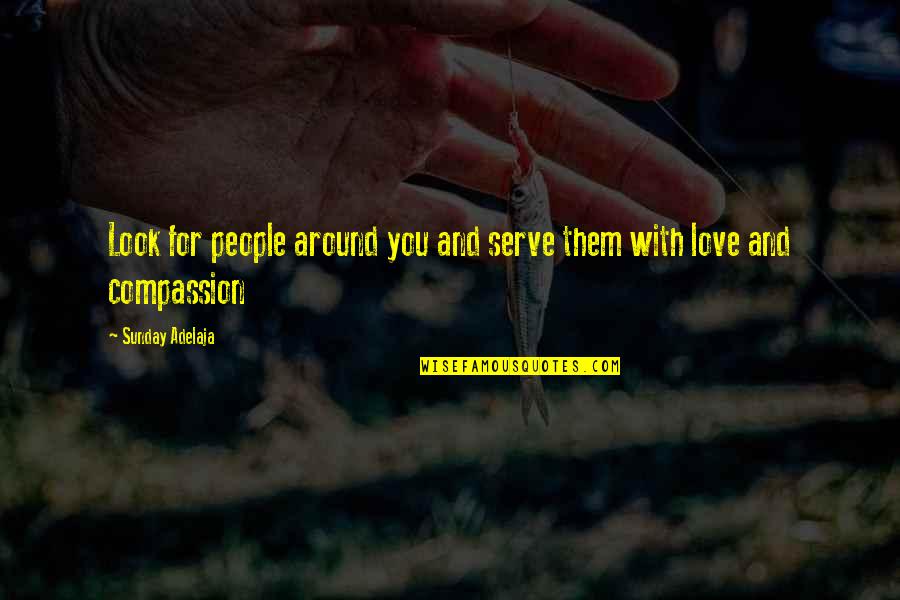 Look for people around you and serve them with love and compassion —
Sunday Adelaja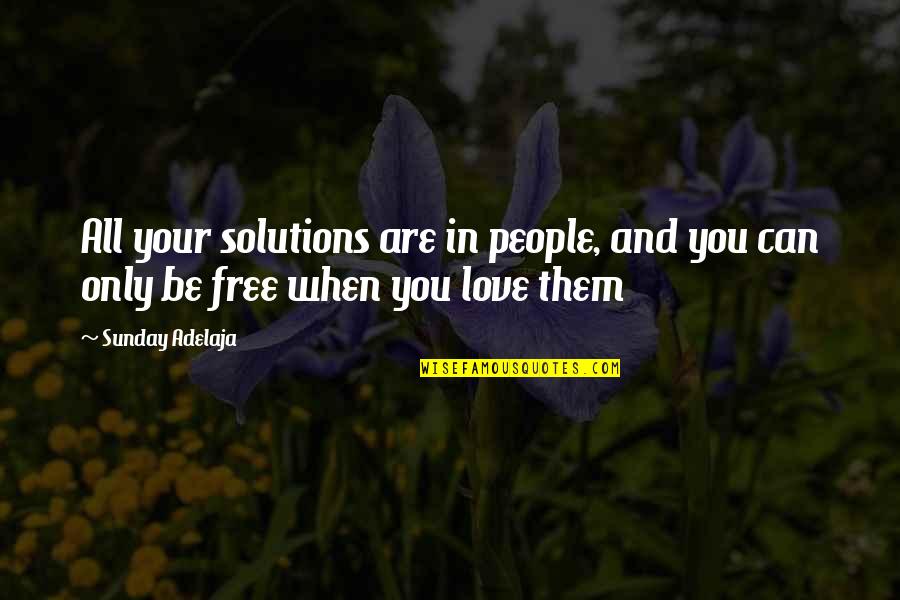 All your solutions are in people, and you can only be free when you love them —
Sunday Adelaja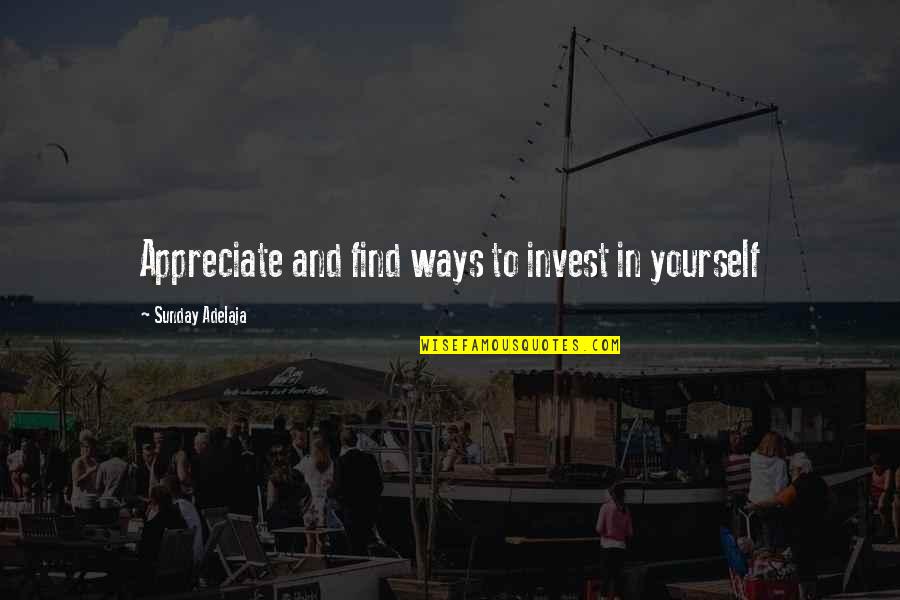 Appreciate and find ways to invest in yourself —
Sunday Adelaja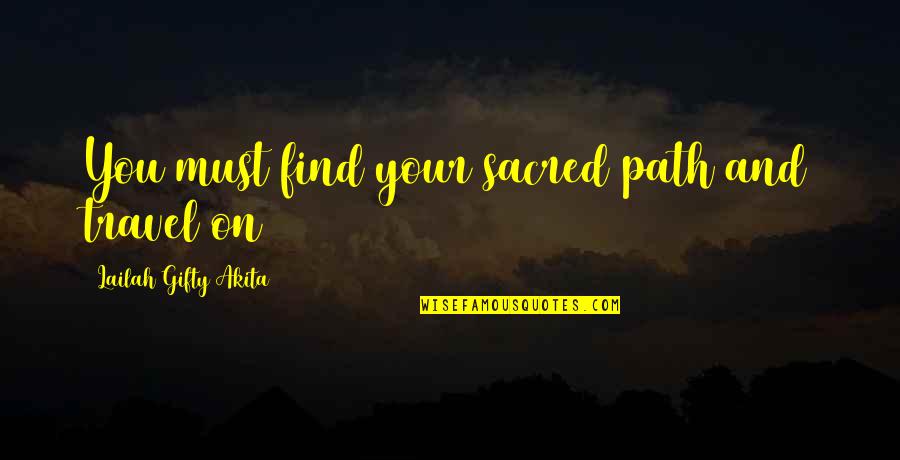 You must find your sacred path and travel on —
Lailah Gifty Akita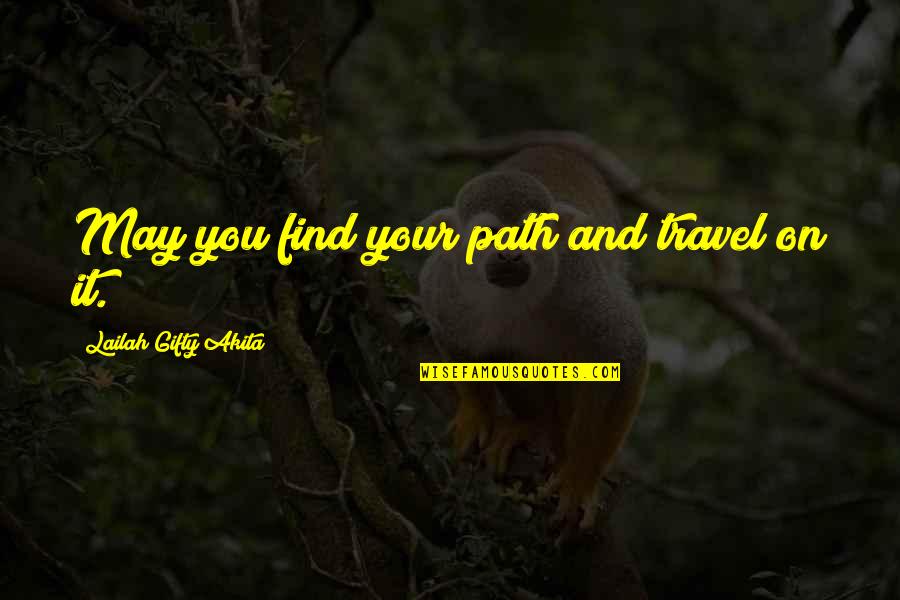 May you find your path and travel on it. —
Lailah Gifty Akita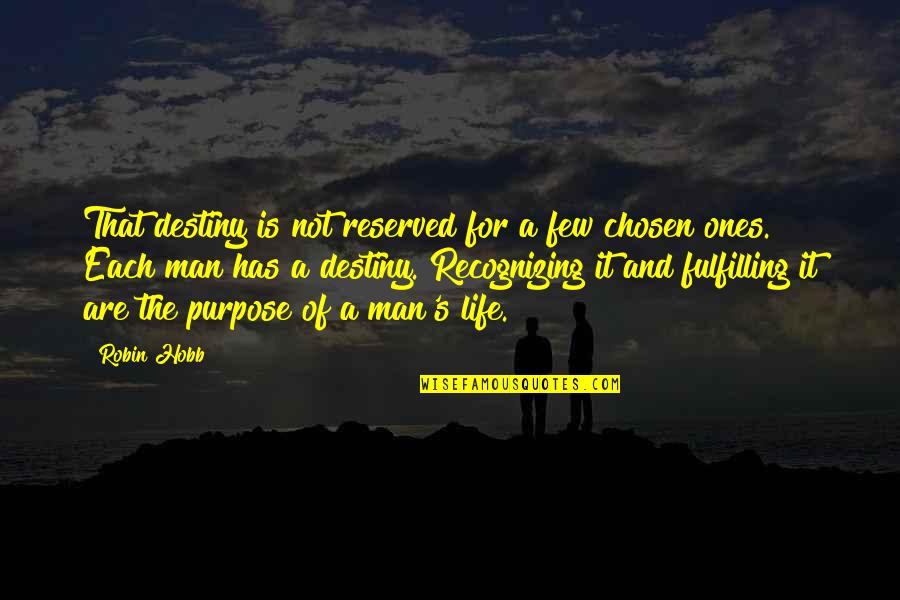 That destiny is not reserved for a few chosen ones. Each man has a destiny. Recognizing it and fulfilling it are the purpose of a man's life. —
Robin Hobb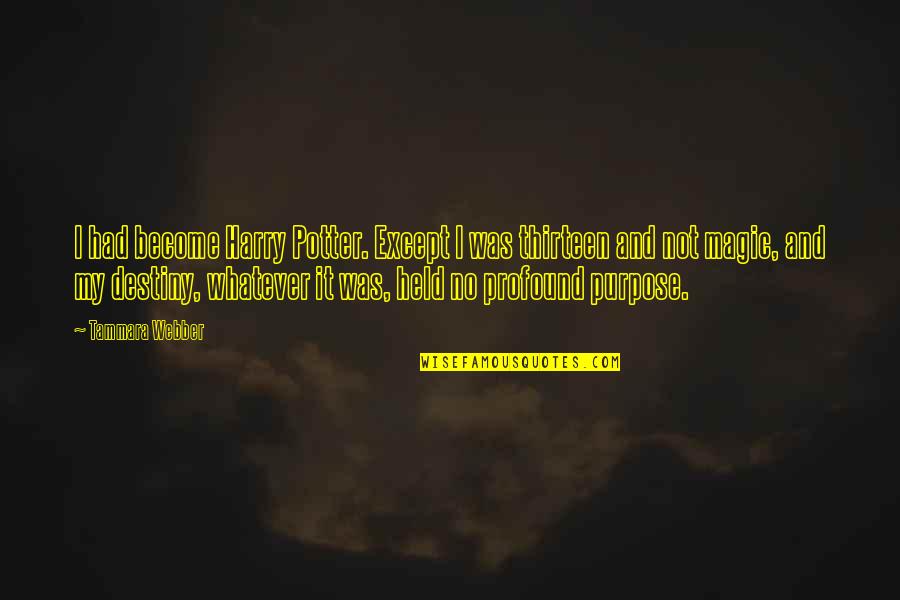 I had become Harry Potter. Except I was thirteen and not magic, and my destiny, whatever it was, held no profound purpose. —
Tammara Webber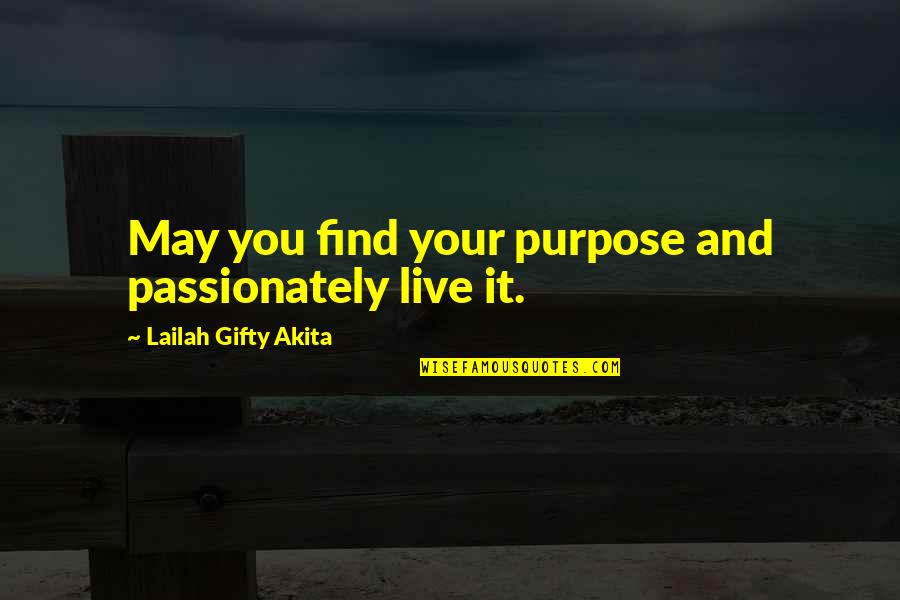 May you find your purpose and passionately live it. —
Lailah Gifty Akita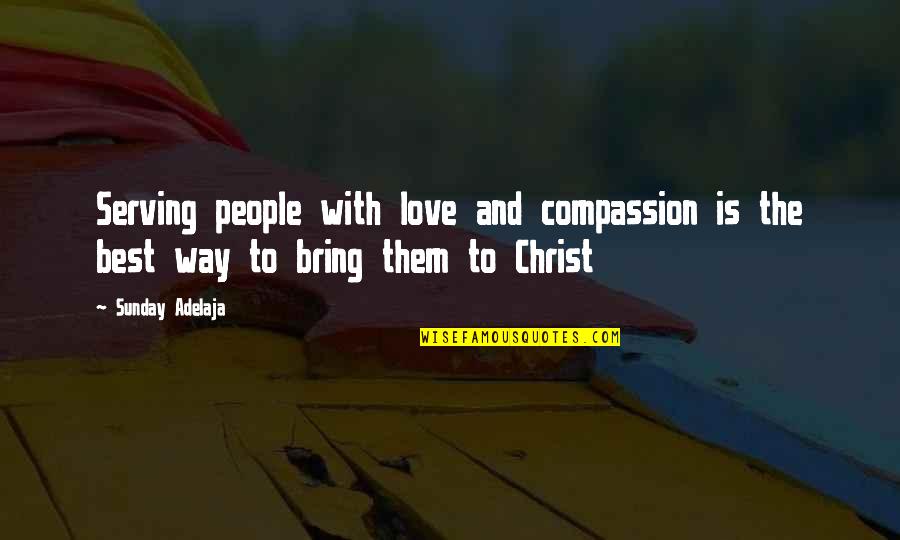 Serving people with love and compassion is the best way to bring them to Christ —
Sunday Adelaja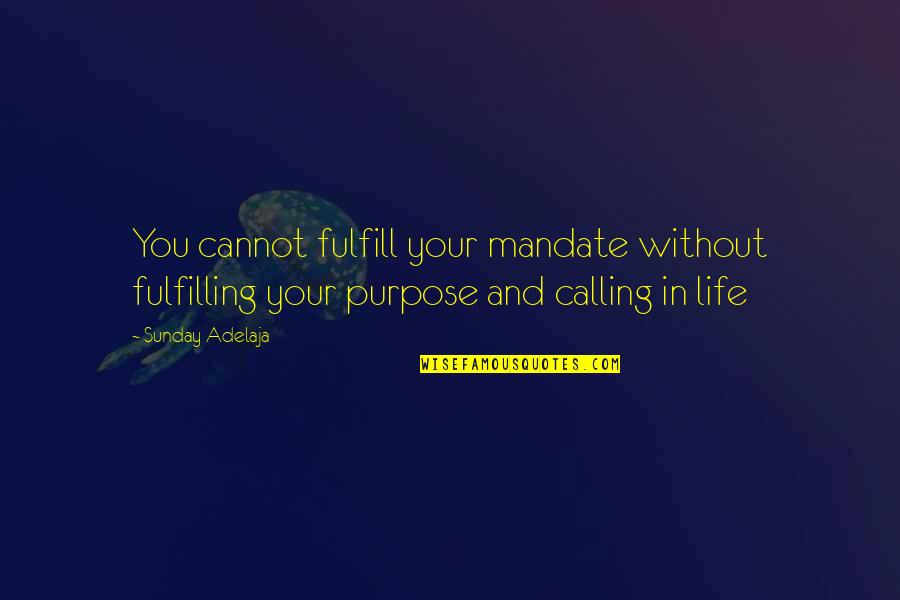 You cannot fulfill your mandate without fulfilling your purpose and calling in life —
Sunday Adelaja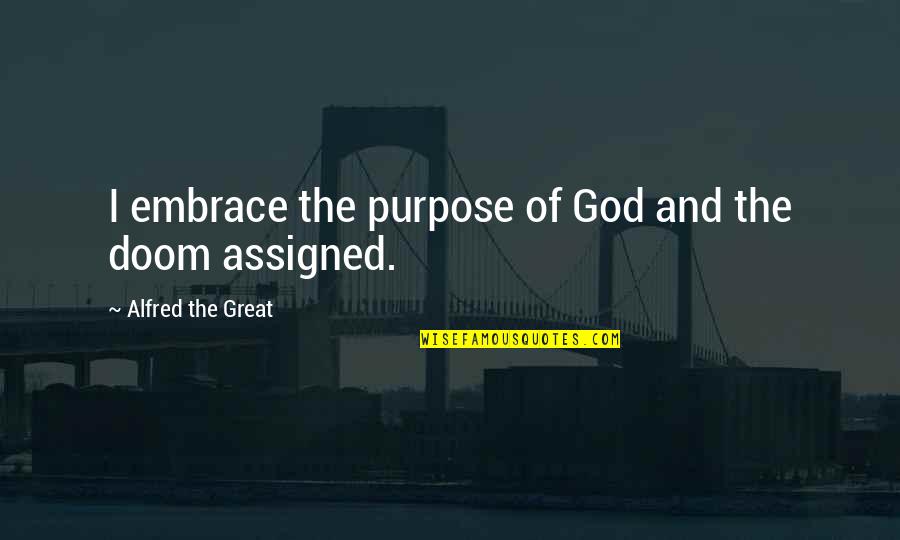 I embrace the purpose of God and the doom assigned. —
Alfred The Great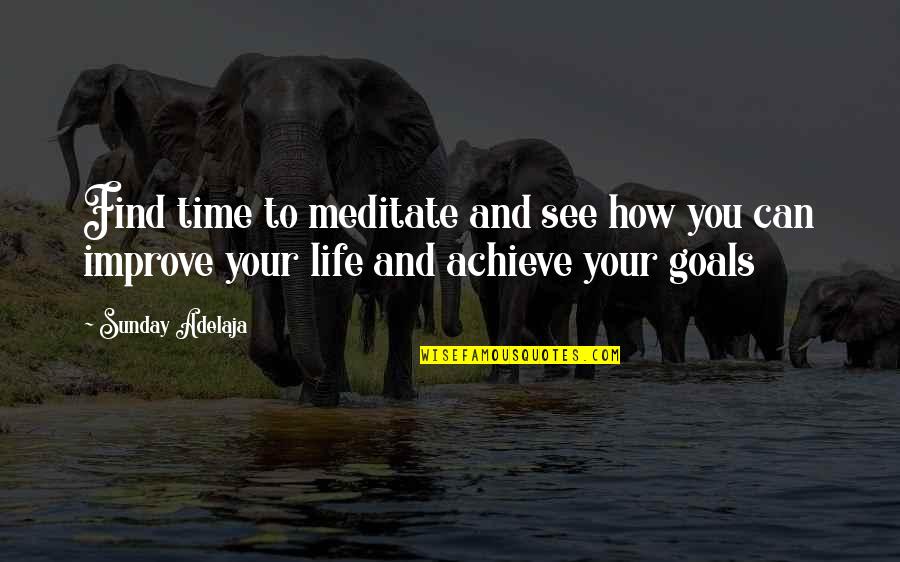 Find time to meditate and see how you can improve your life and achieve your goals —
Sunday Adelaja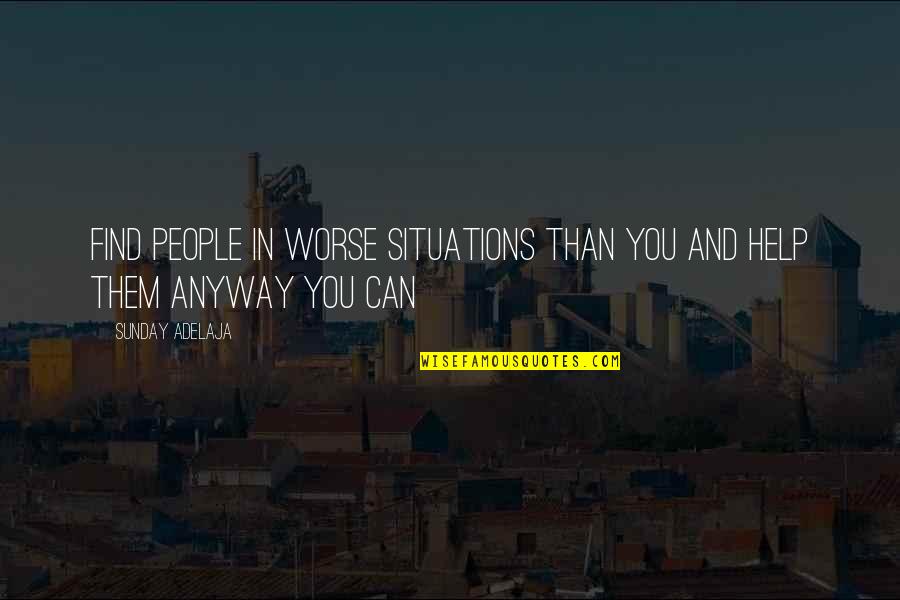 Find people in worse situations than you and help them anyway you can —
Sunday Adelaja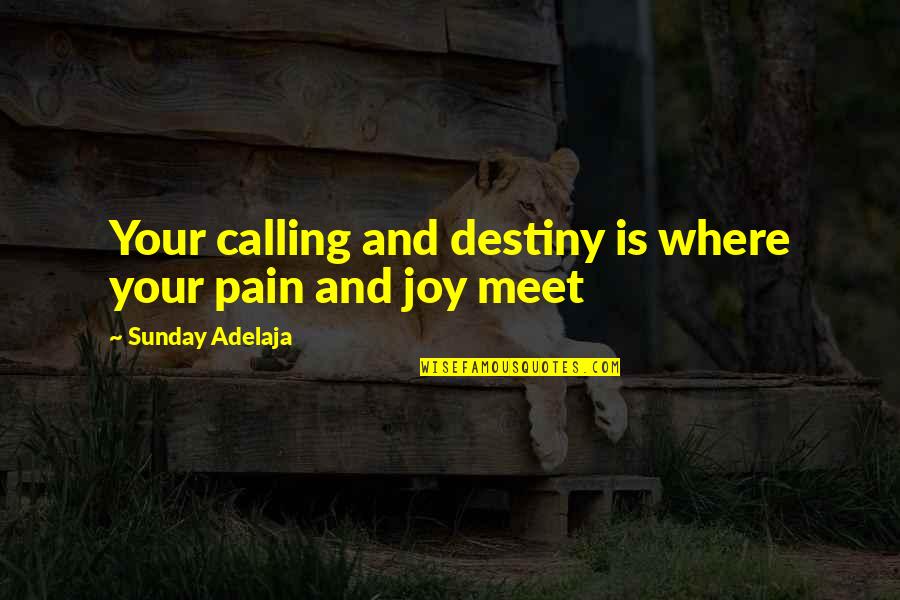 Your calling and destiny is where your pain and joy meet —
Sunday Adelaja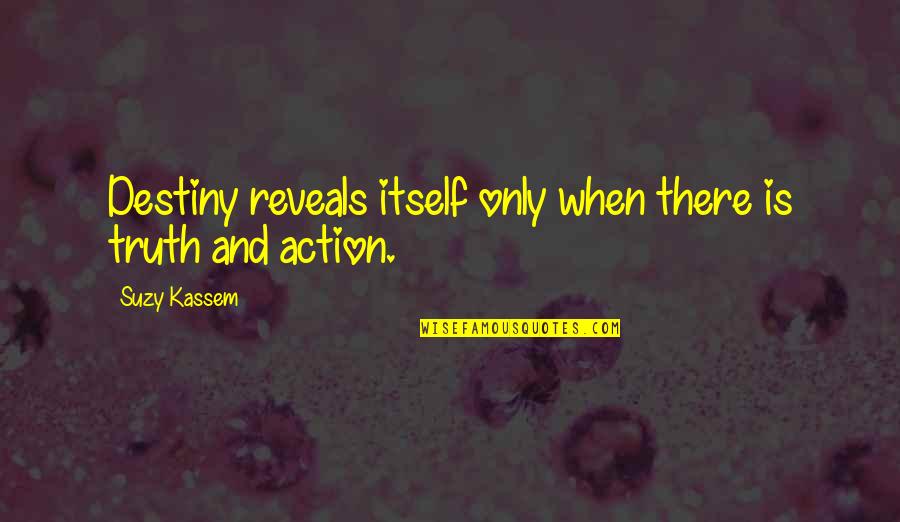 Destiny reveals itself only when there is truth and action. —
Suzy Kassem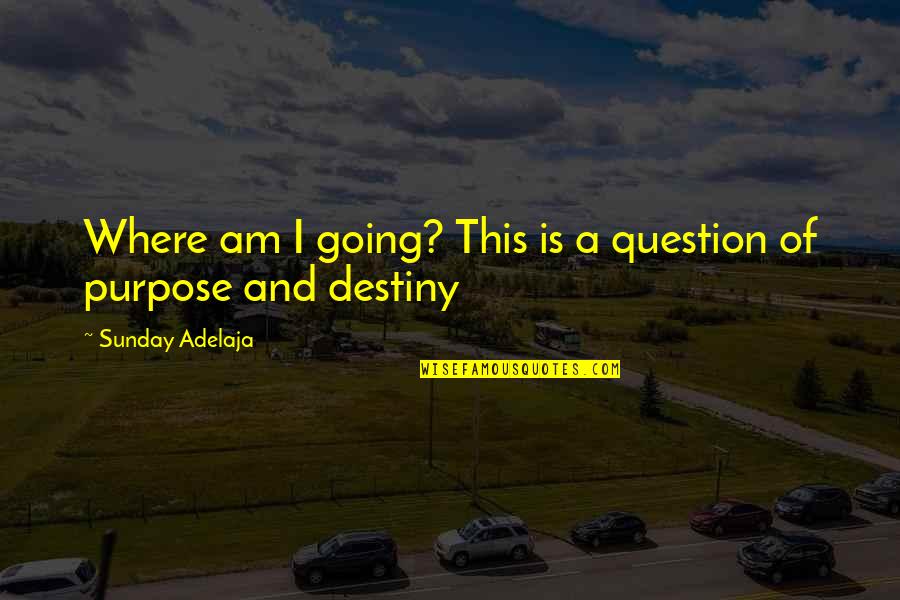 Where am I going? This is a question of
purpose and destiny
—
Sunday Adelaja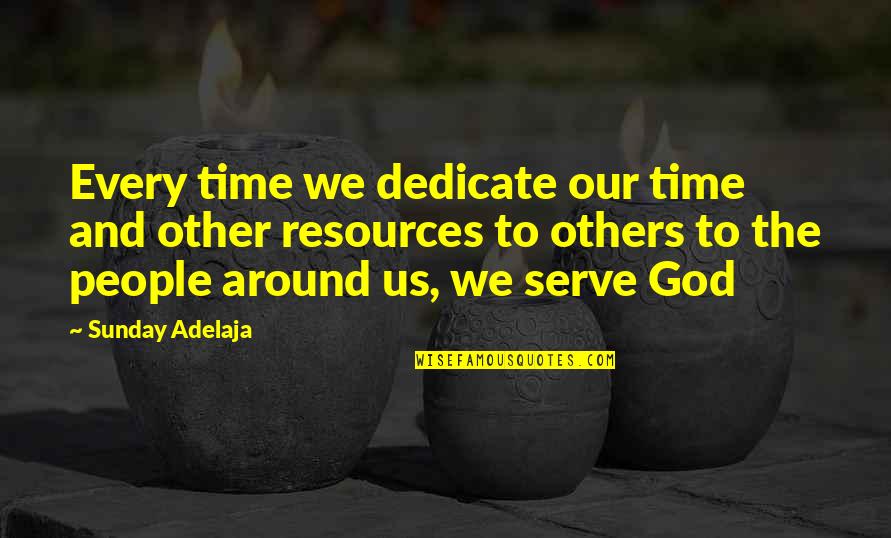 Every time we dedicate our time and other resources to others to the people around us, we serve God —
Sunday Adelaja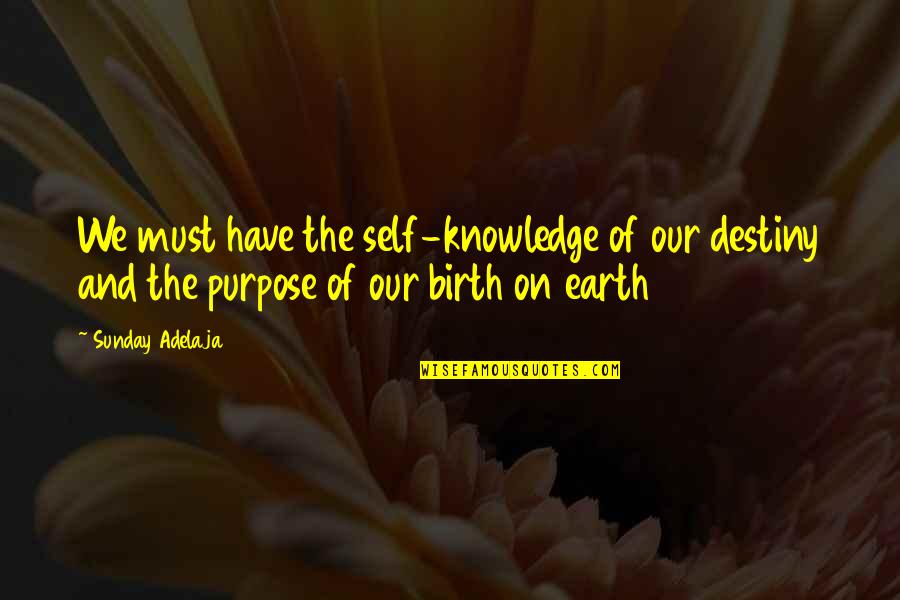 We must have the self-knowledge of our destiny and the purpose of our birth on earth —
Sunday Adelaja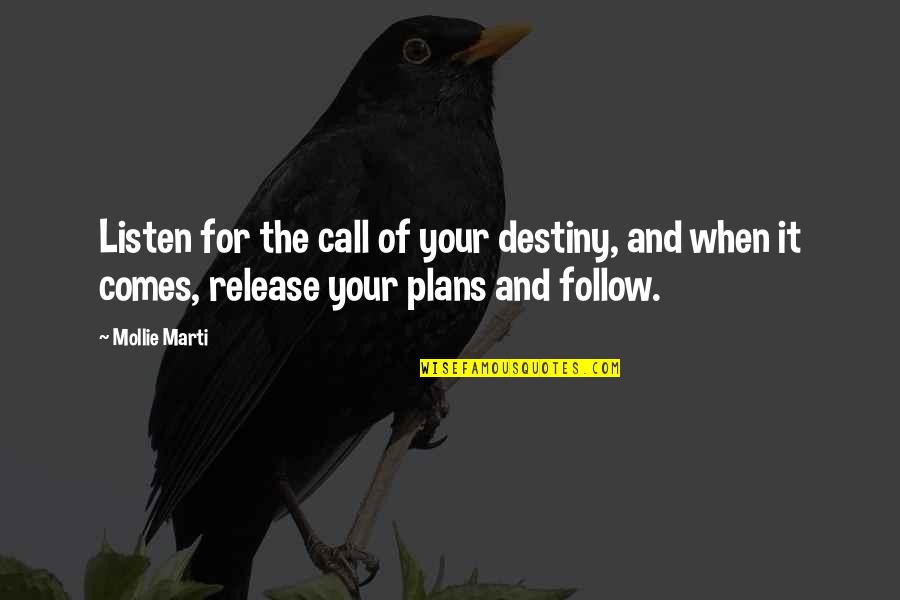 Listen for the call of your destiny, and when it comes, release your plans and follow. —
Mollie Marti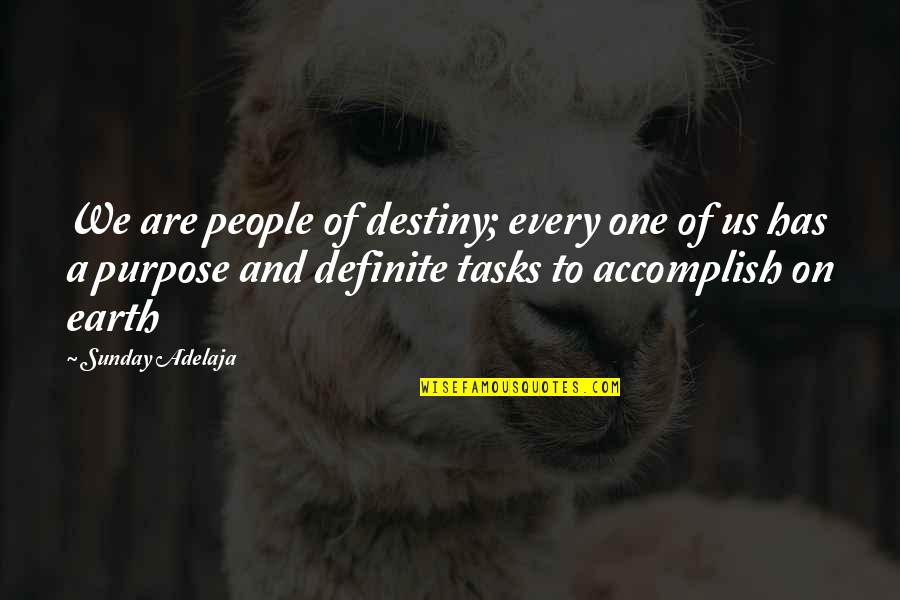 We are people of destiny; every one of us has a purpose and definite tasks to accomplish on earth —
Sunday Adelaja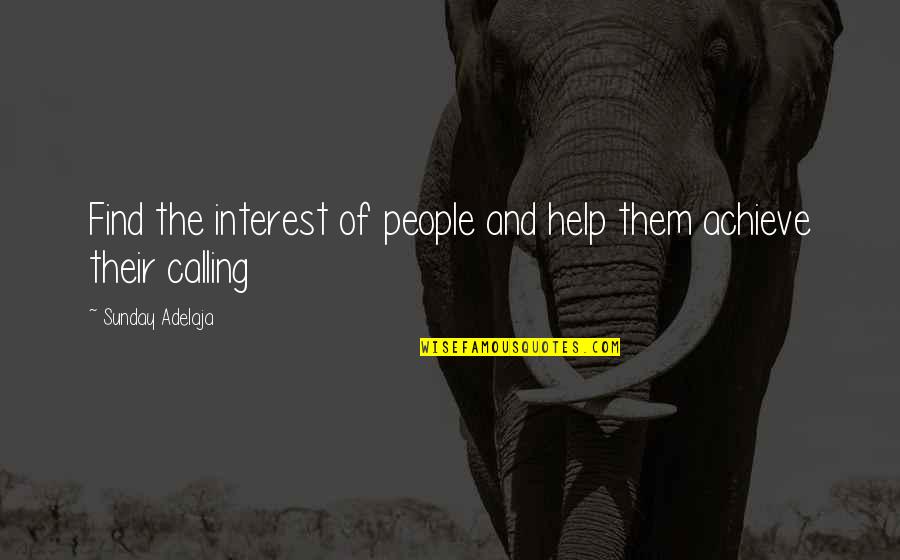 Find the interest of people and help them achieve their calling —
Sunday Adelaja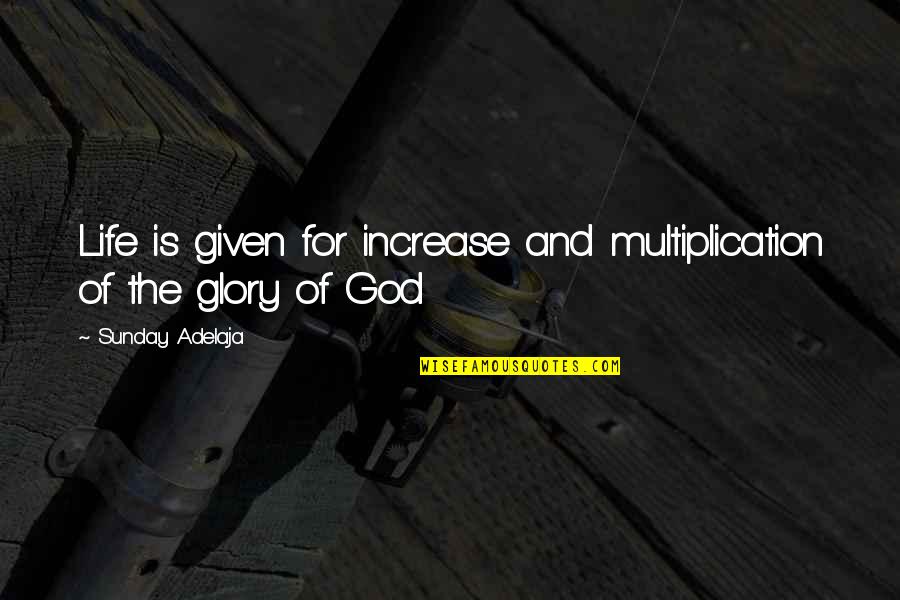 Life is given for increase and multiplication of the glory of God —
Sunday Adelaja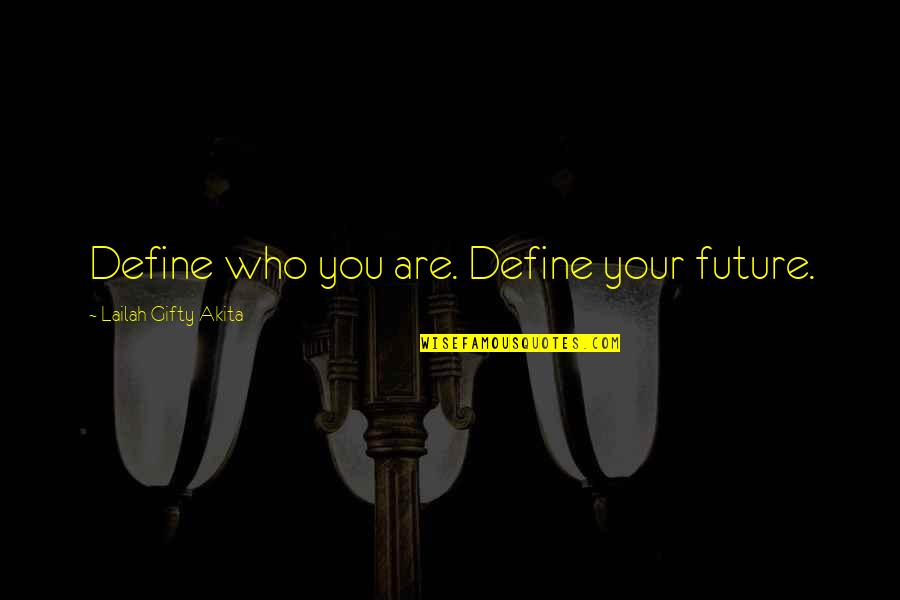 Define who you are. Define your future. —
Lailah Gifty Akita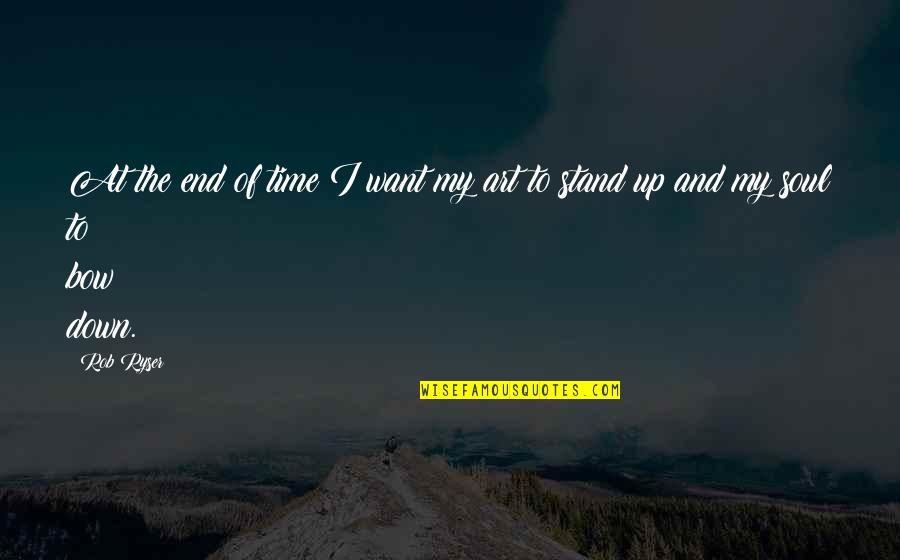 At the end of time I want my art to stand up and my soul to bow down. —
Rob Ryser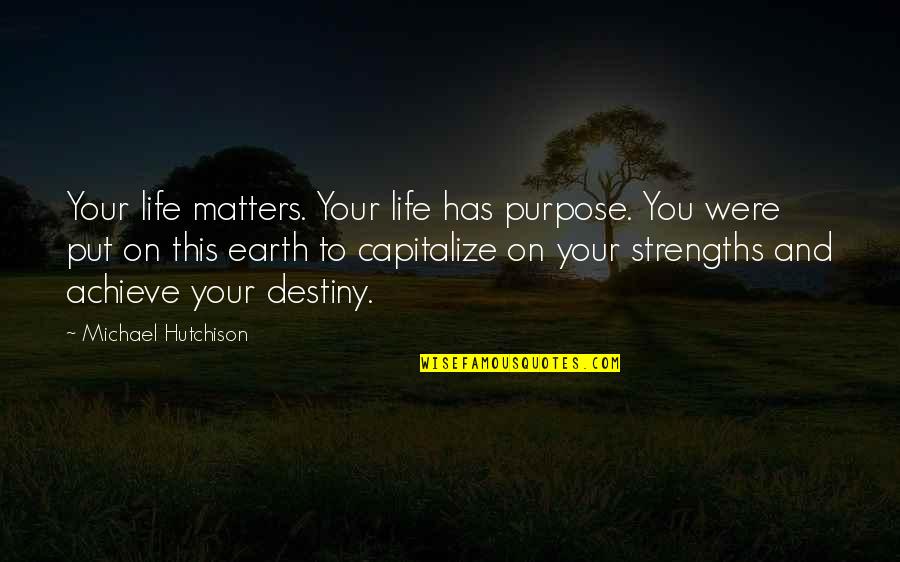 Your life matters. Your life has purpose. You were put on this earth to capitalize on your strengths and achieve your destiny. —
Michael Hutchison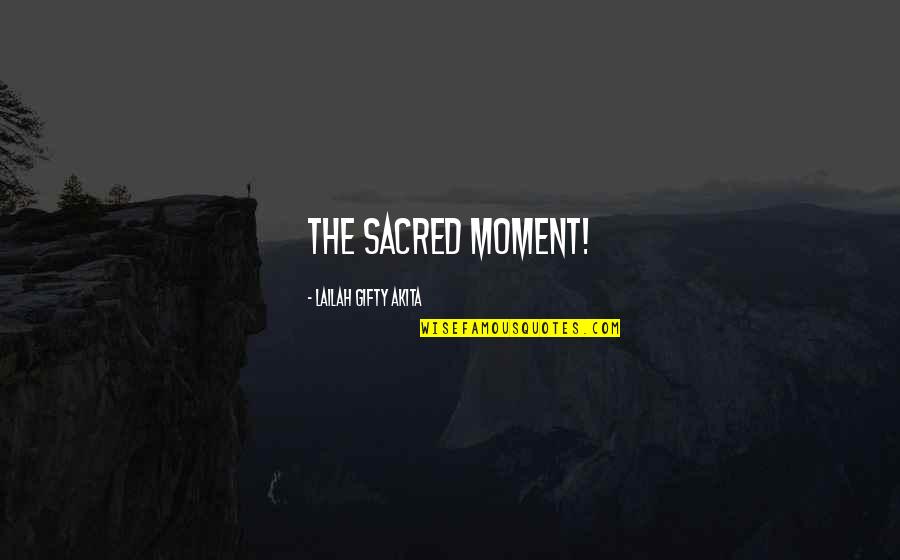 The sacred moment! —
Lailah Gifty Akita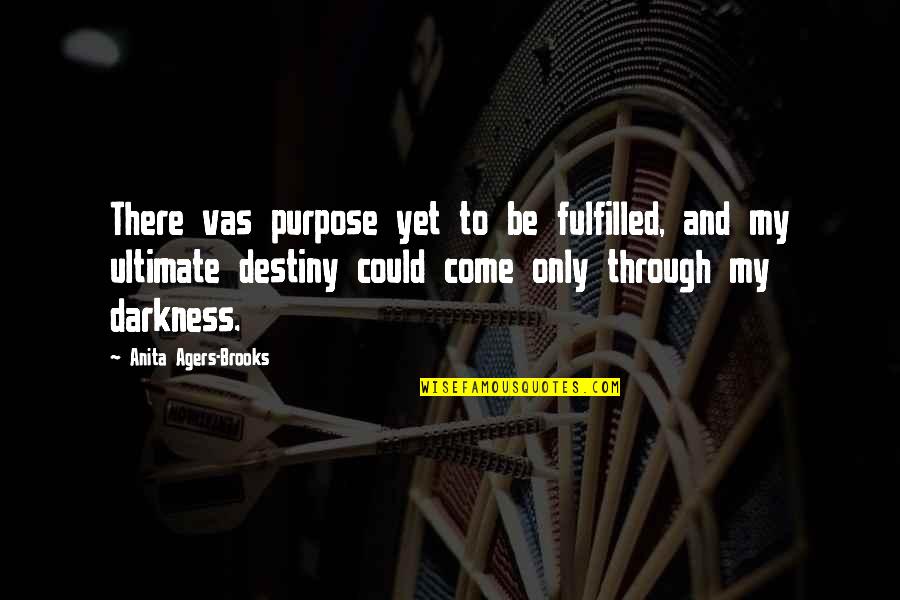 There vas purpose yet to be fulfilled, and my ultimate destiny could come only through my darkness. —
Anita Agers-Brooks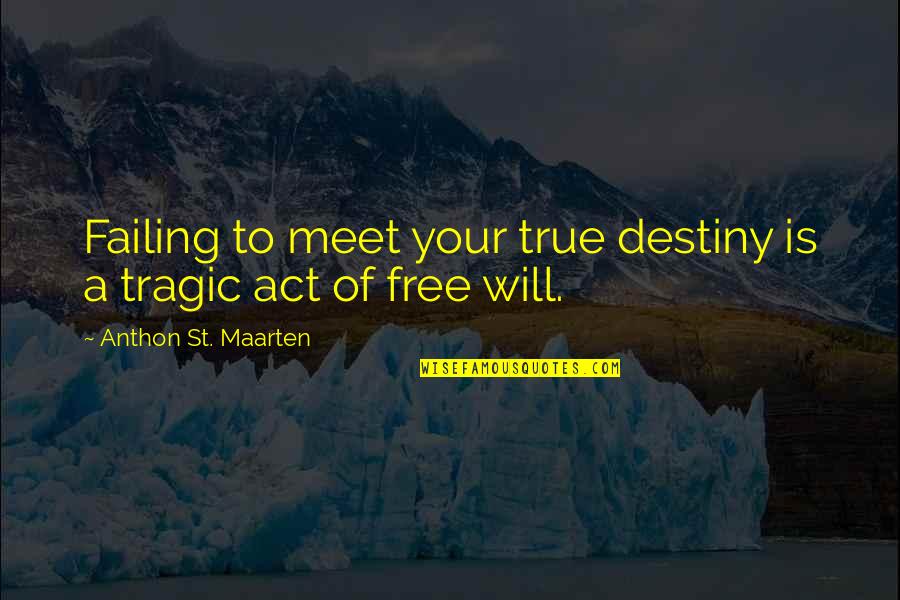 Failing to meet your true destiny is a tragic act of free will. —
Anthon St. Maarten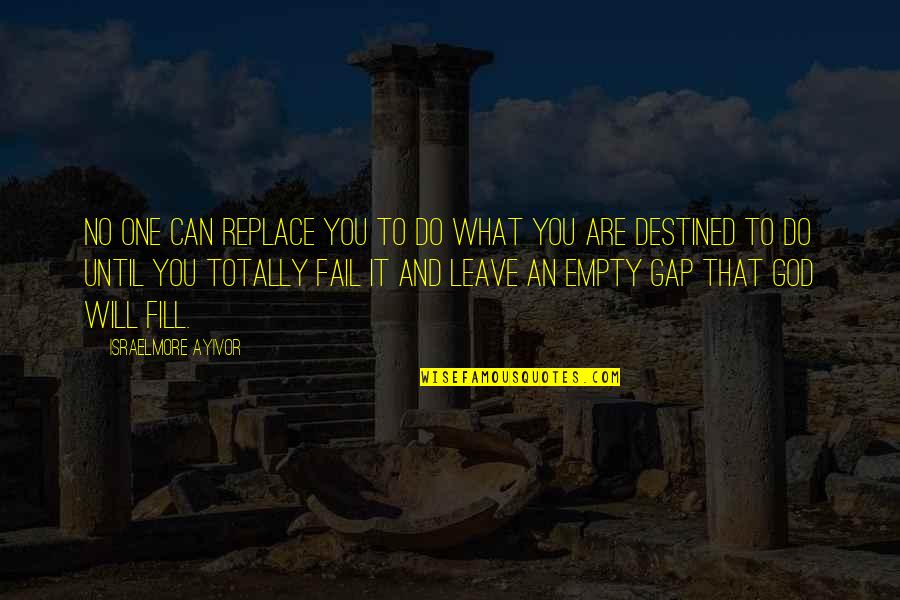 No one can replace you to do what you are destined to do until you totally fail it and leave an empty gap that God will fill. —
Israelmore Ayivor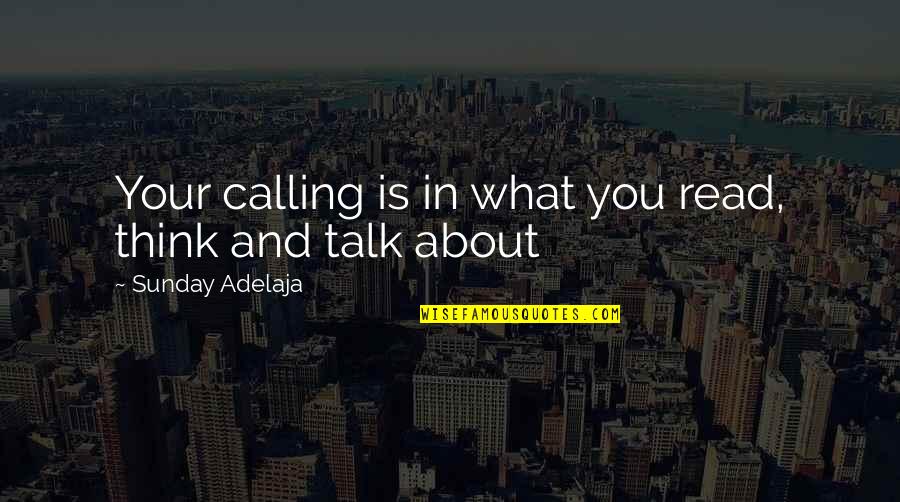 Your calling is in what you read, think and talk about —
Sunday Adelaja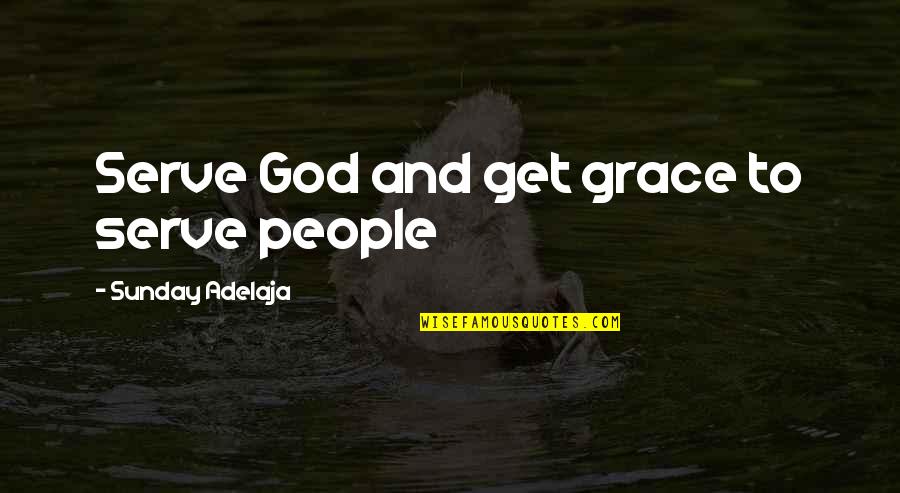 Serve God and get grace to serve people —
Sunday Adelaja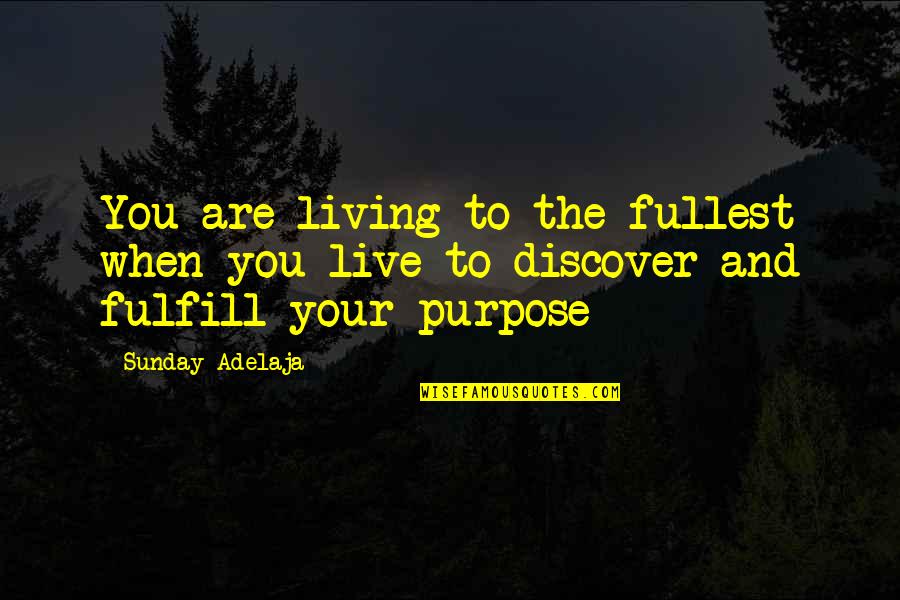 You are living to the fullest when you live to discover and fulfill your purpose —
Sunday Adelaja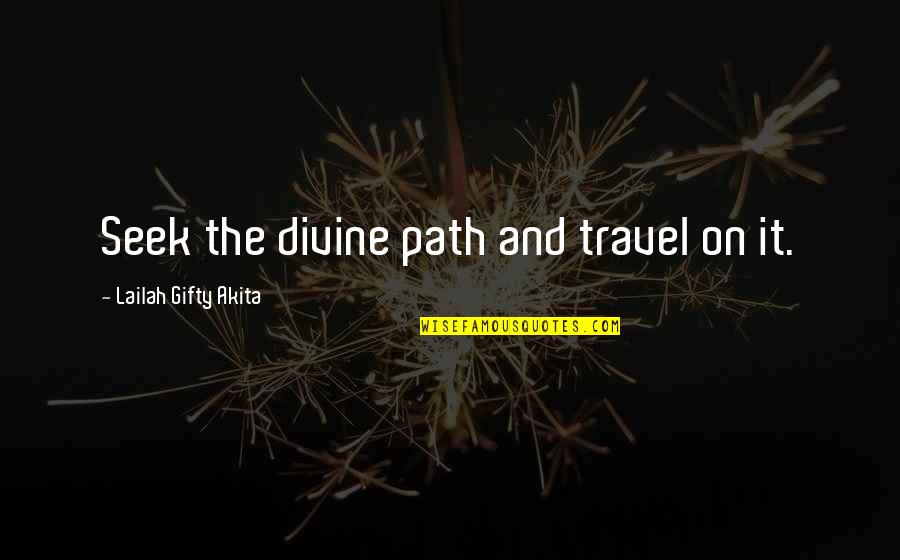 Seek the divine path and travel on it. —
Lailah Gifty Akita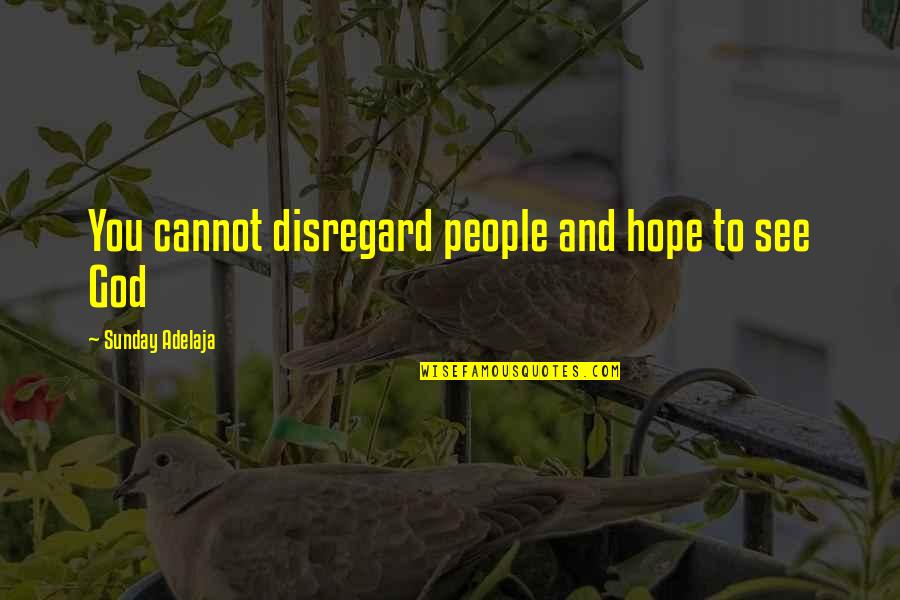 You cannot disregard people and hope to see God —
Sunday Adelaja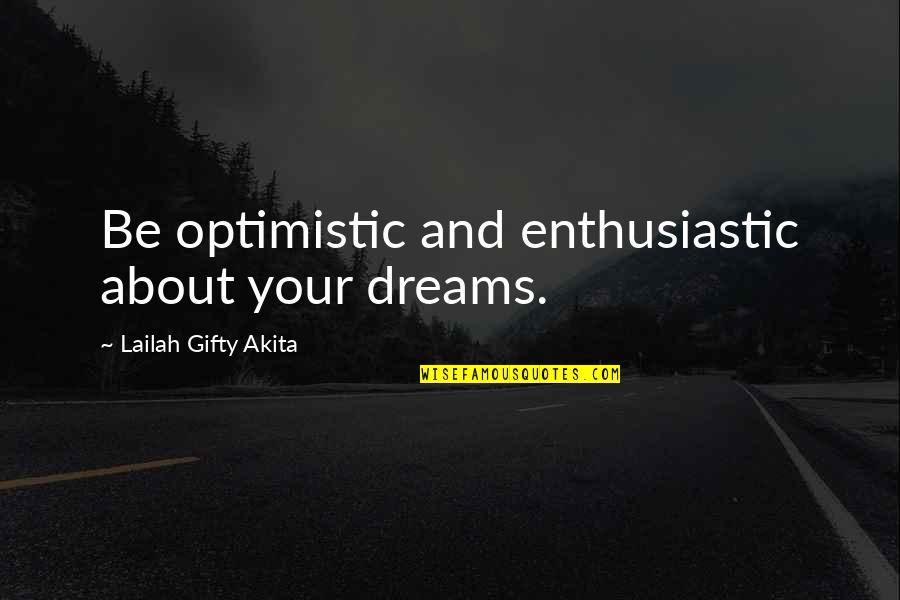 Be optimistic and enthusiastic about your dreams. —
Lailah Gifty Akita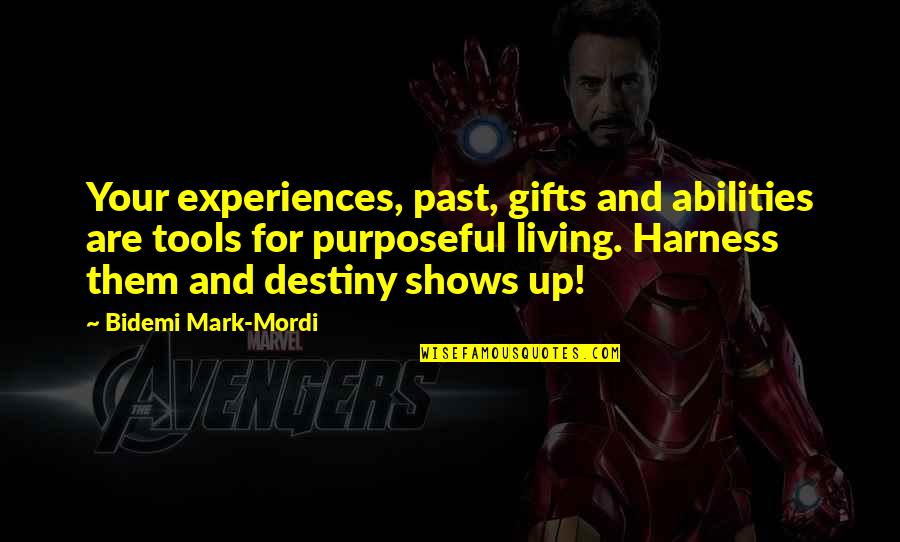 Your experiences, past, gifts and abilities are tools for purposeful living. Harness them and destiny shows up! —
Bidemi Mark-Mordi
Our worship offering as believers should be out of convenience and sheer love for God —
Sunday Adelaja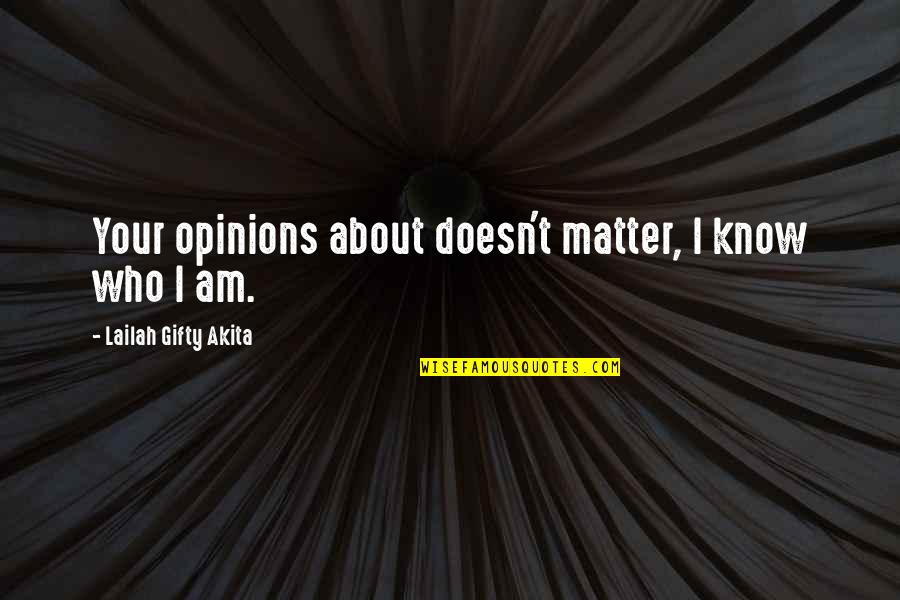 Your opinions about doesn't matter, I know who I am. —
Lailah Gifty Akita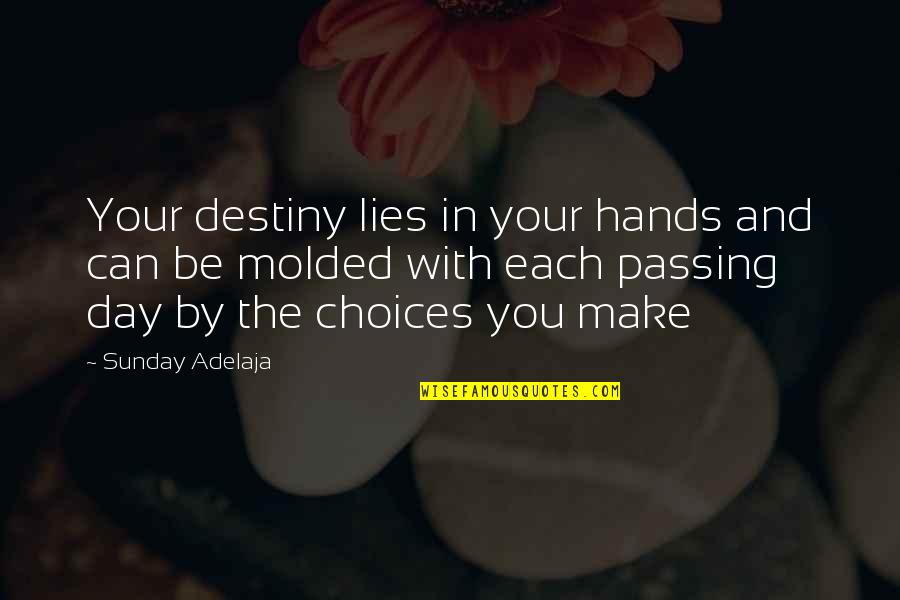 Your destiny lies in your hands and can be molded with each passing day by the choices you make —
Sunday Adelaja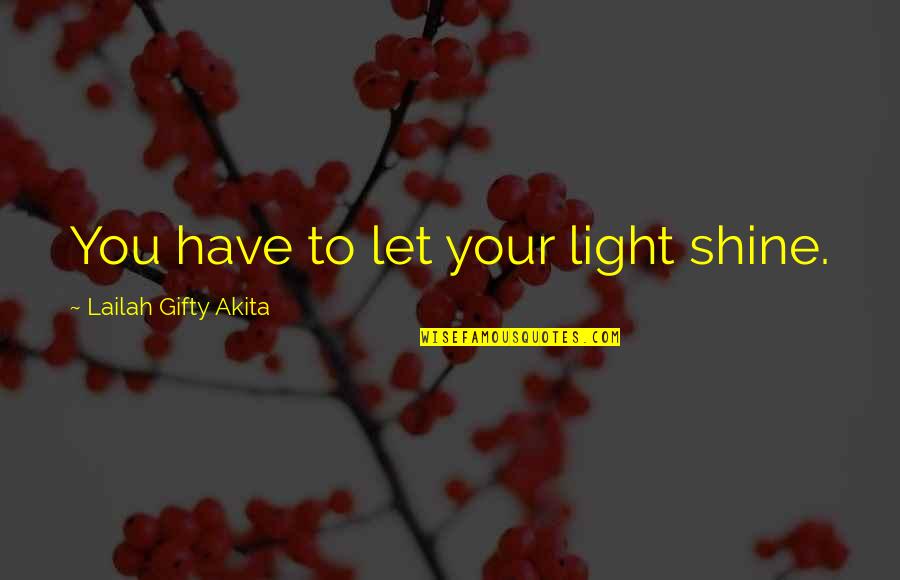 You have to let your light shine. —
Lailah Gifty Akita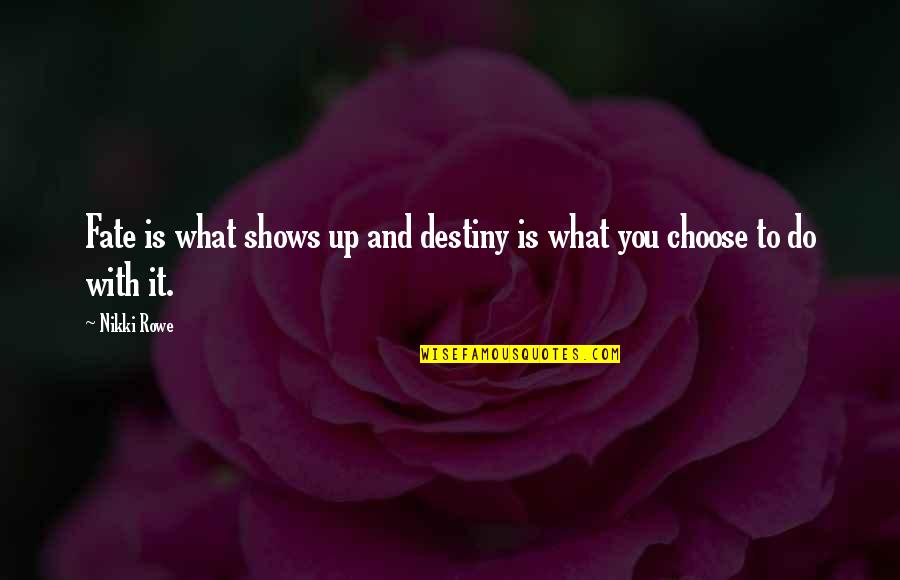 Fate is what shows up and destiny is what you choose to do with it. —
Nikki Rowe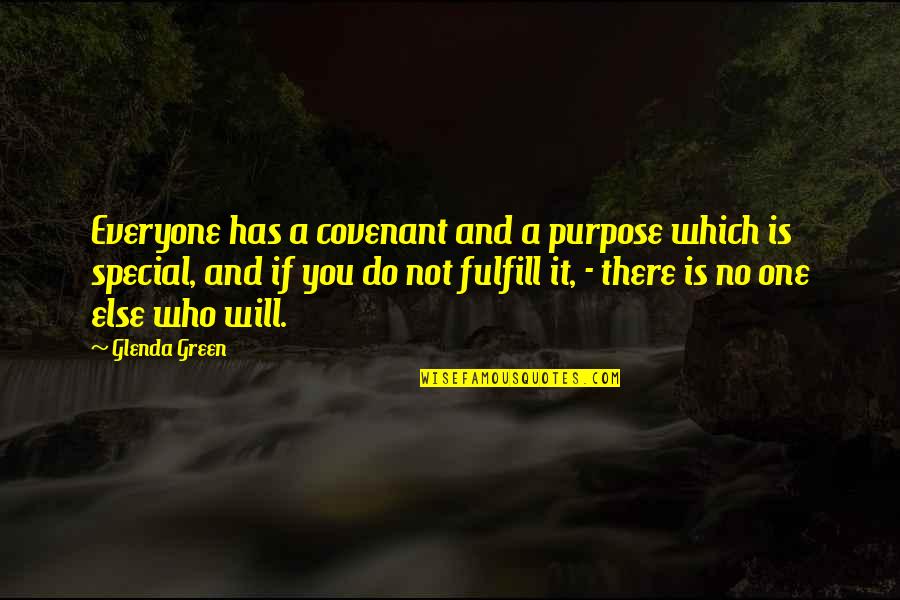 Everyone has a covenant and a purpose which is special, and if you do not fulfill it, - there is no one else who will. —
Glenda Green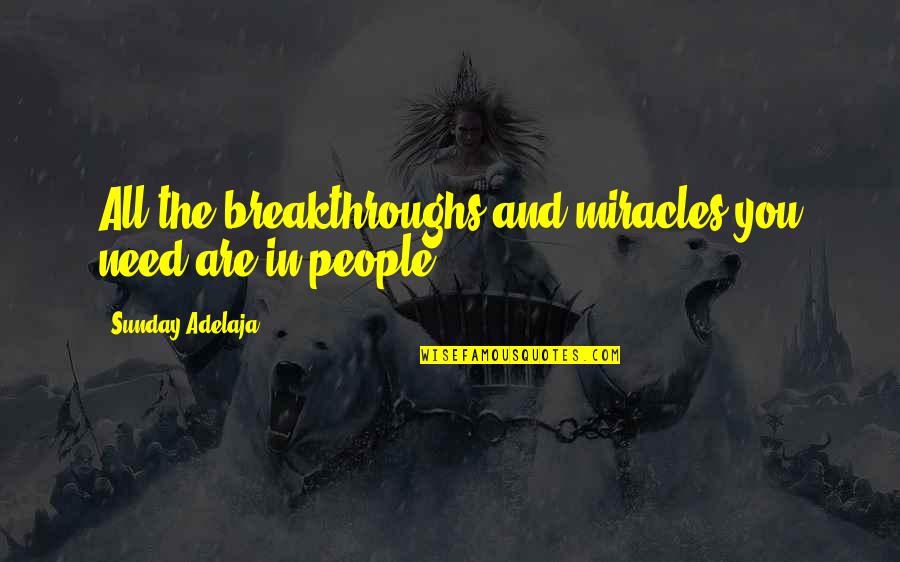 All the breakthroughs and miracles you need are in people —
Sunday Adelaja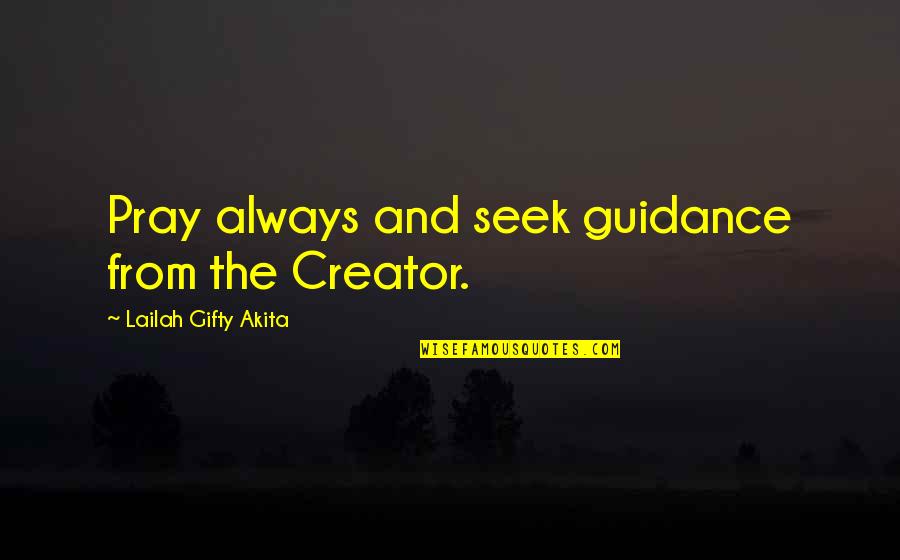 Pray always and seek guidance from the Creator. —
Lailah Gifty Akita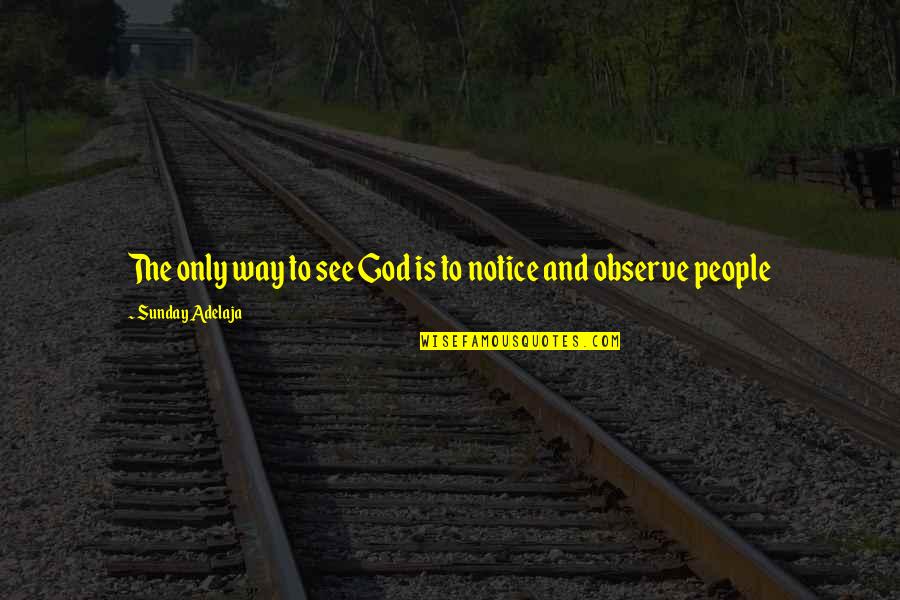 The only way to see God is to notice and observe people —
Sunday Adelaja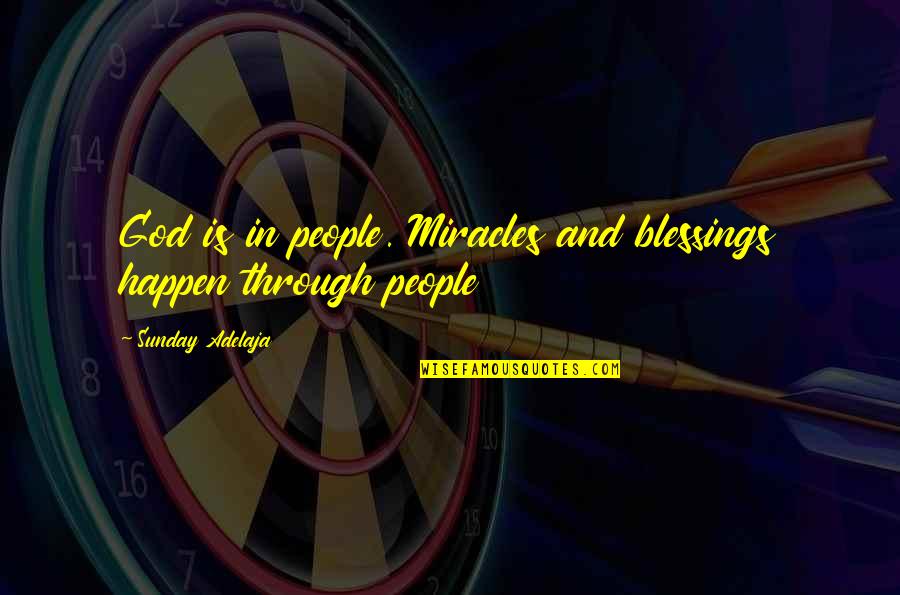 God is in people. Miracles and blessings happen through people —
Sunday Adelaja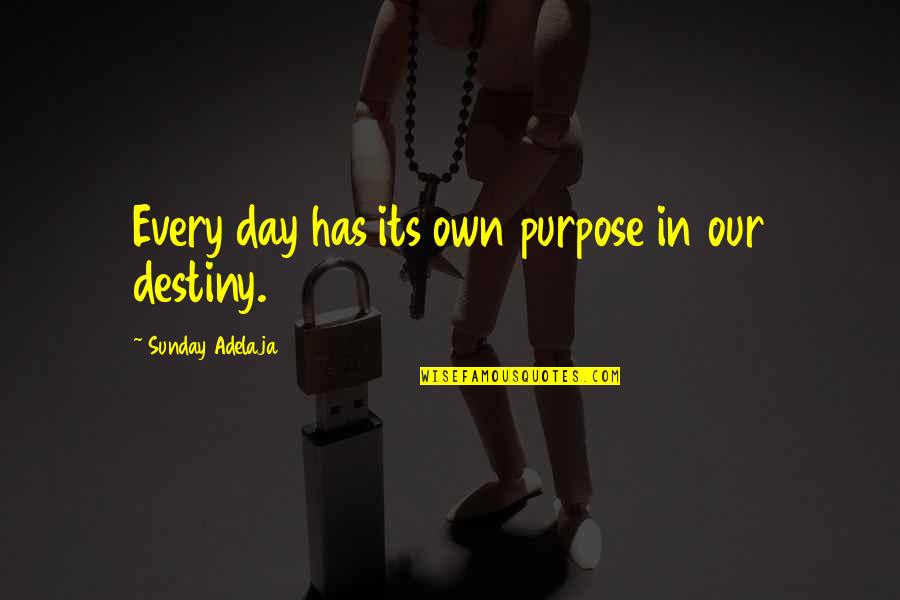 Every day has its own purpose in our destiny. —
Sunday Adelaja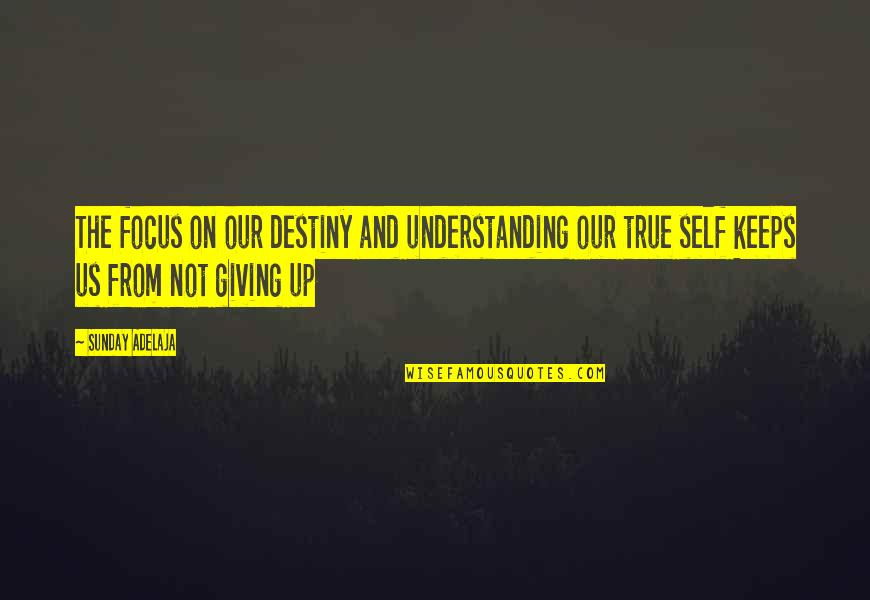 The focus on our destiny and understanding our true self keeps us from not giving up —
Sunday Adelaja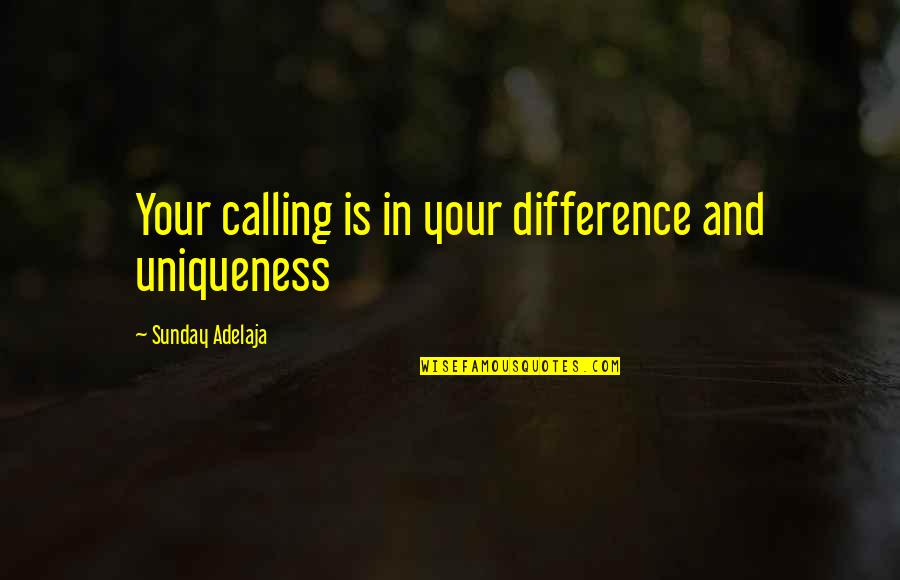 Your calling is in your difference and uniqueness —
Sunday Adelaja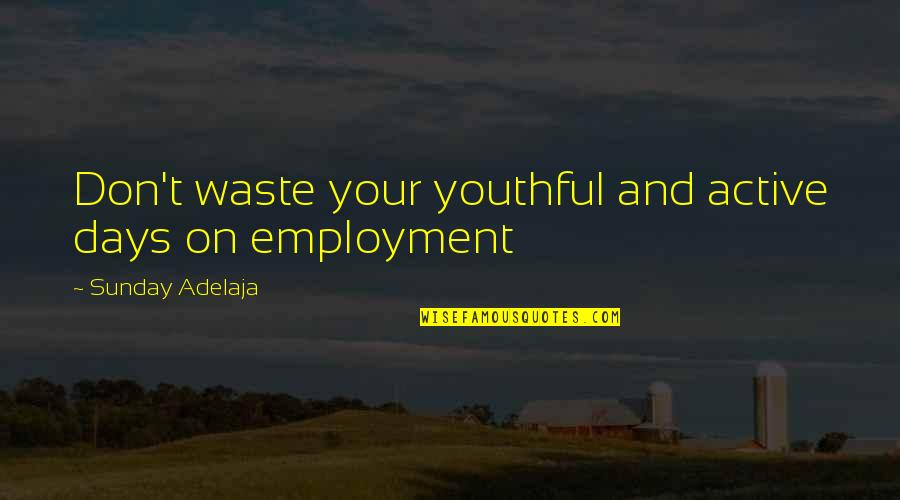 Don't waste your youthful and active days on employment —
Sunday Adelaja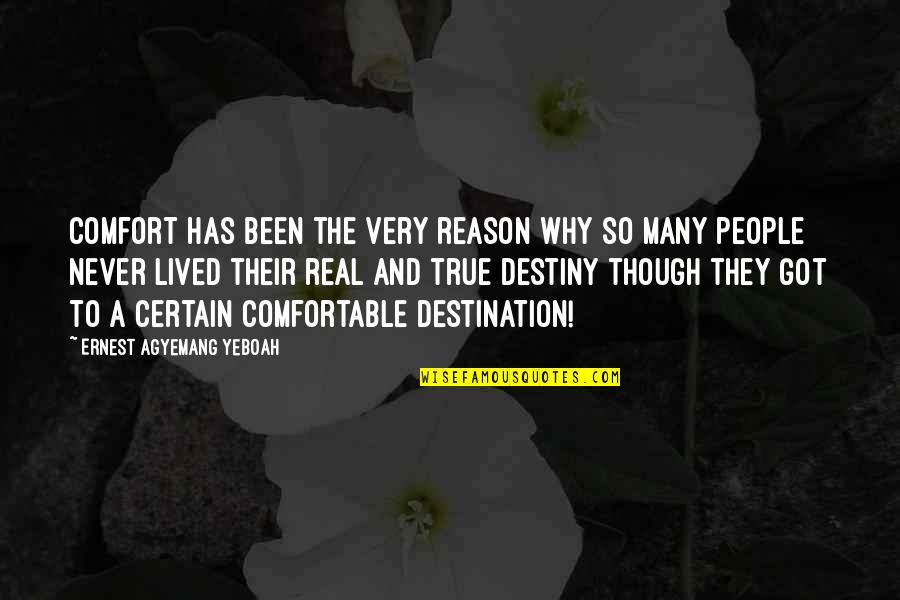 Comfort has been the very reason why so many people never lived their real and true destiny though they got to a certain comfortable destination! —
Ernest Agyemang Yeboah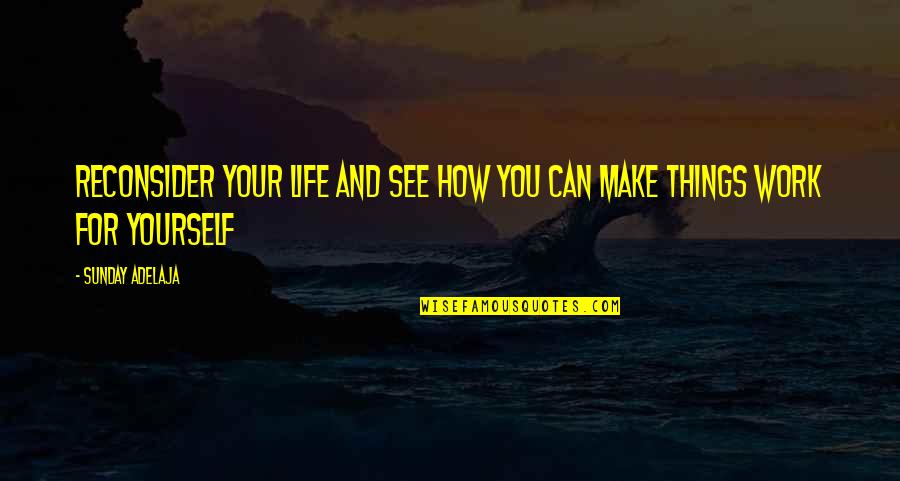 Reconsider your life and see how you can make things work for yourself —
Sunday Adelaja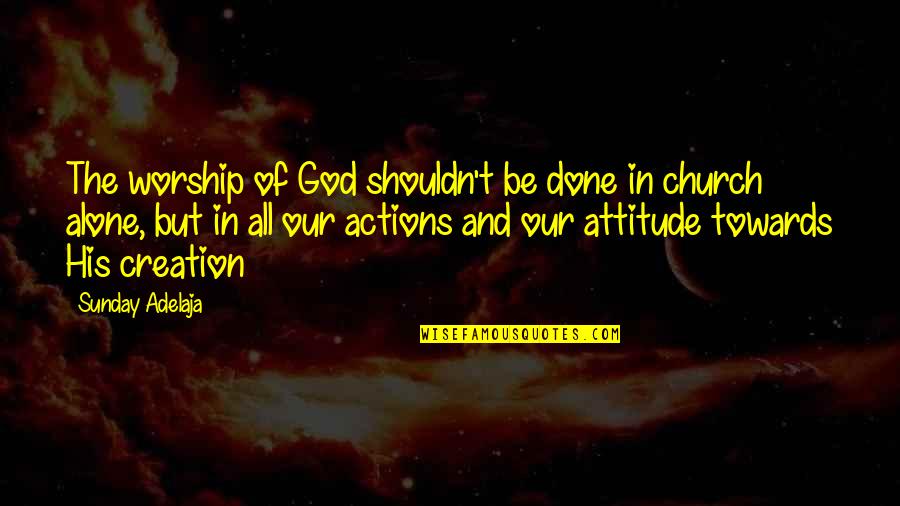 The worship of God shouldn't be done in church alone, but in all our actions and our attitude towards His creation —
Sunday Adelaja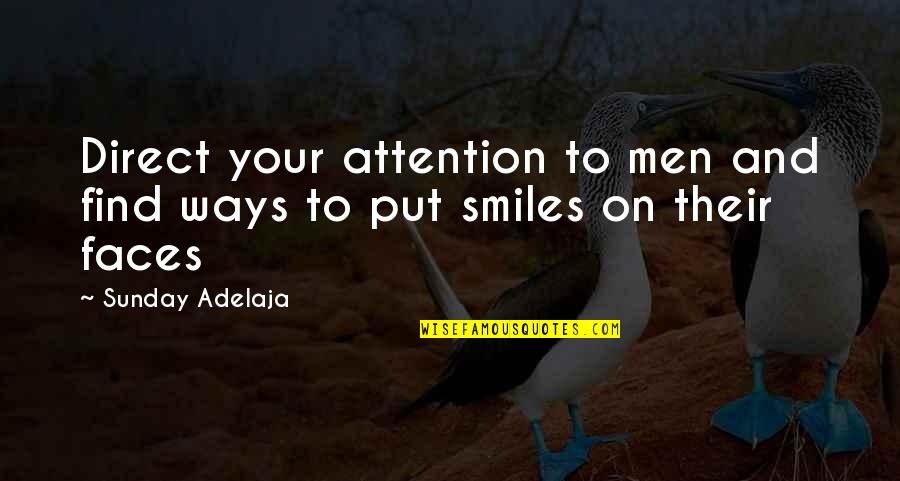 Direct your attention to men and find ways to put smiles on their faces —
Sunday Adelaja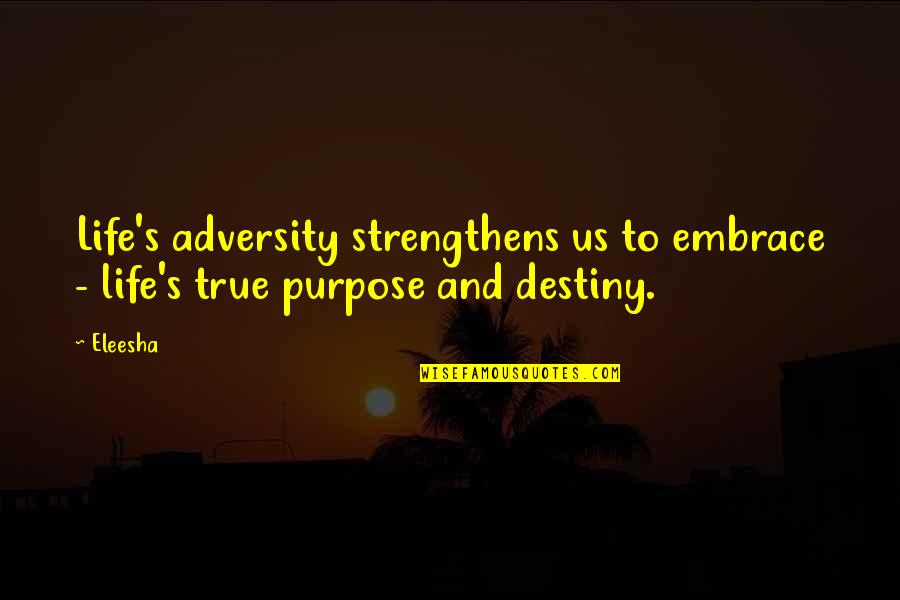 Life's adversity strengthens us to embrace - life's true
purpose and destiny
. —
Eleesha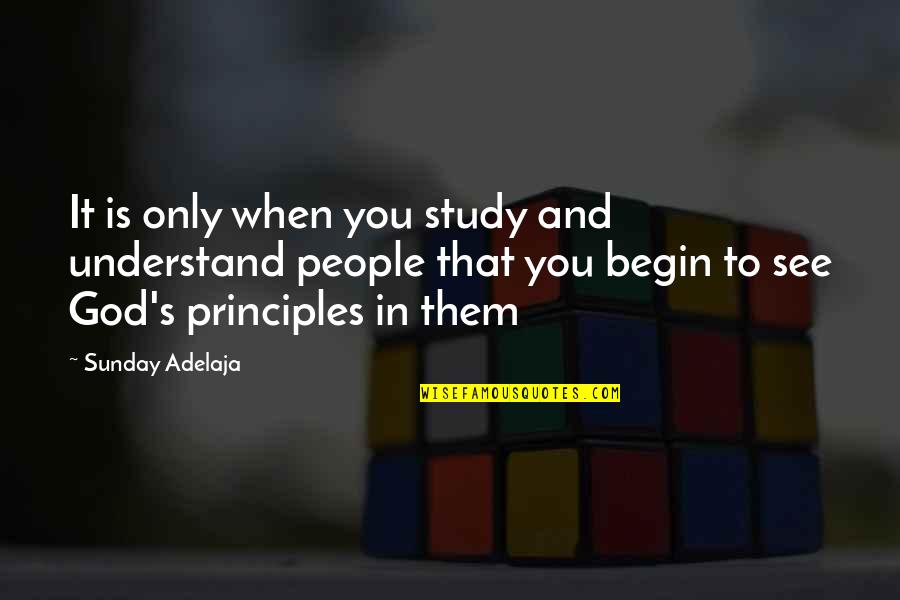 It is only when you study and understand people that you begin to see God's principles in them —
Sunday Adelaja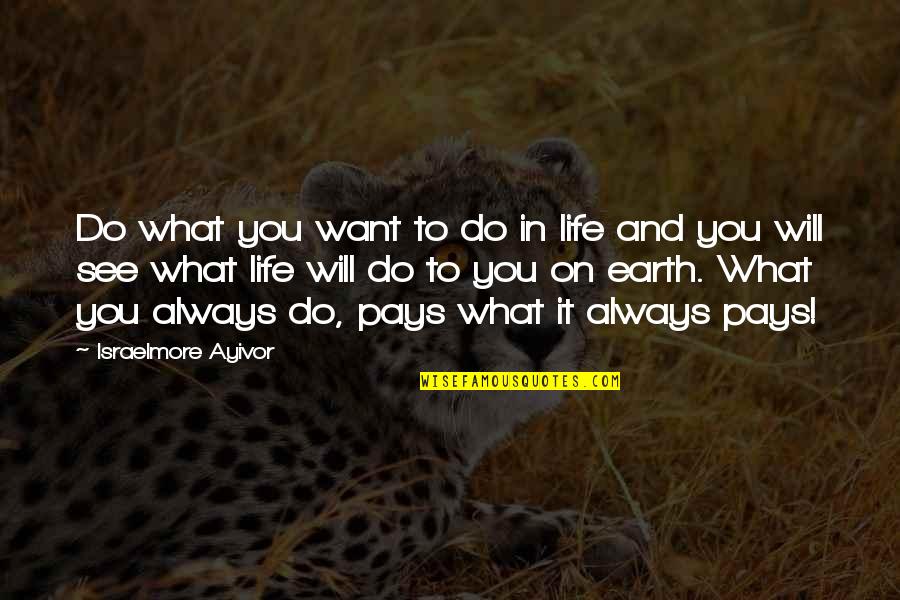 Do what you want to do in life and you will see what life will do to you on earth. What you always do, pays what it always pays! —
Israelmore Ayivor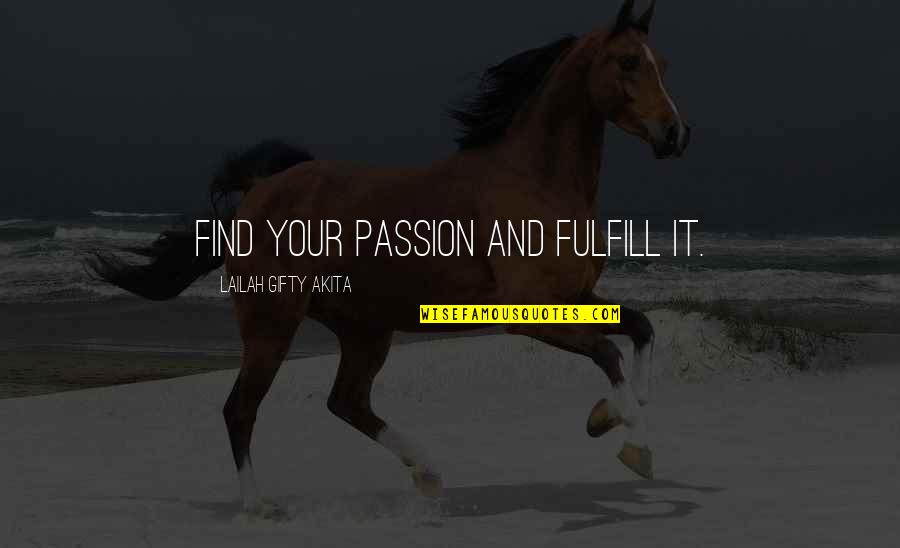 Find your passion and fulfill it. —
Lailah Gifty Akita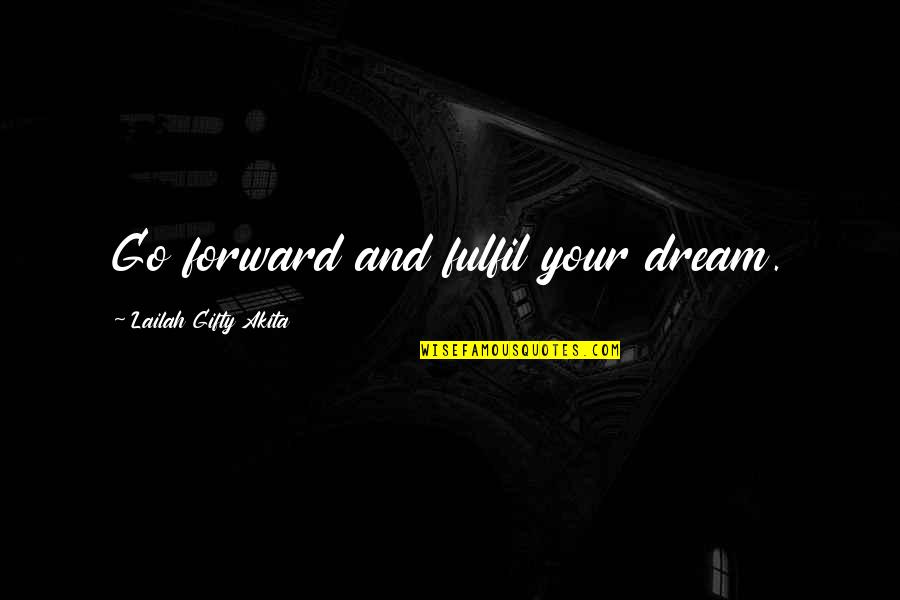 Go forward and fulfil your dream. —
Lailah Gifty Akita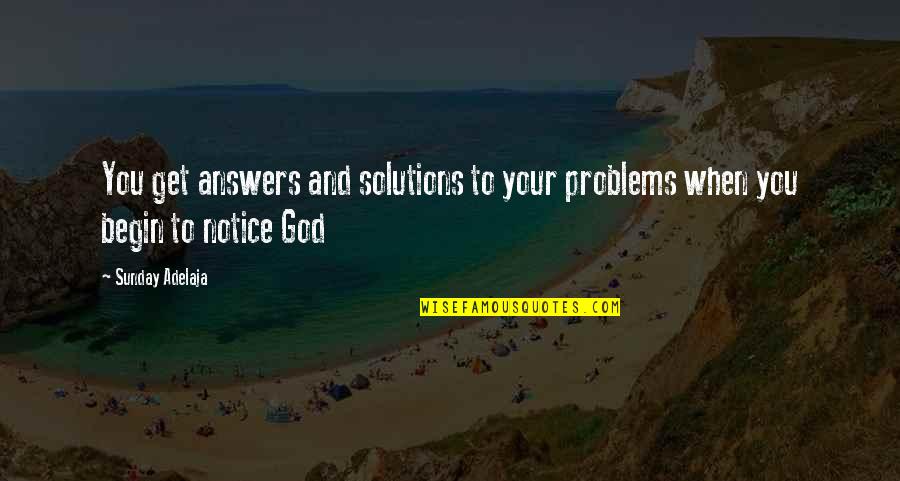 You get answers and solutions to your problems when you begin to notice God —
Sunday Adelaja