Proud Of Daughter Quotes
Collection of top 26 famous quotes about Proud Of Daughter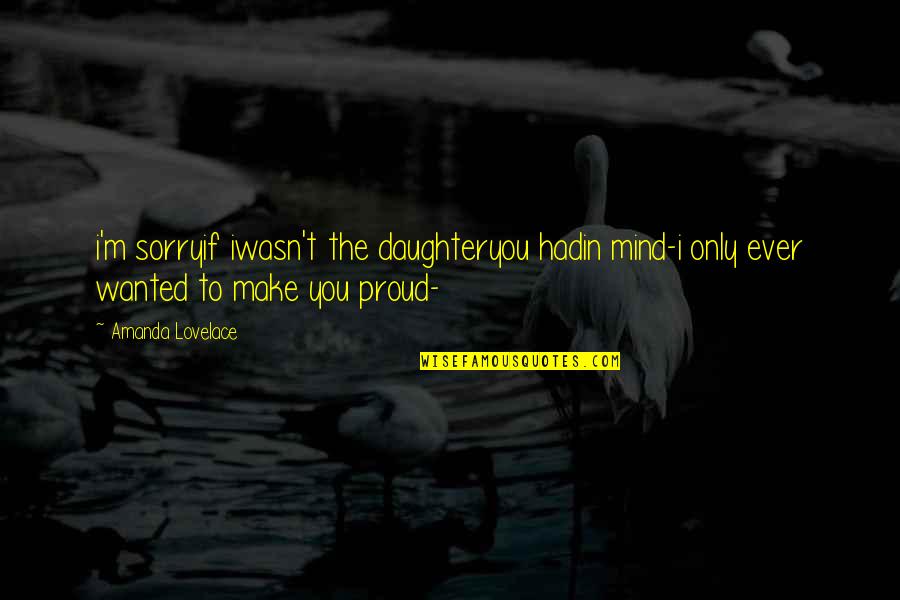 i'm sorry
if i
wasn't
the daughter
you had
in mind
-i only ever wanted to make you proud-
—
Amanda Lovelace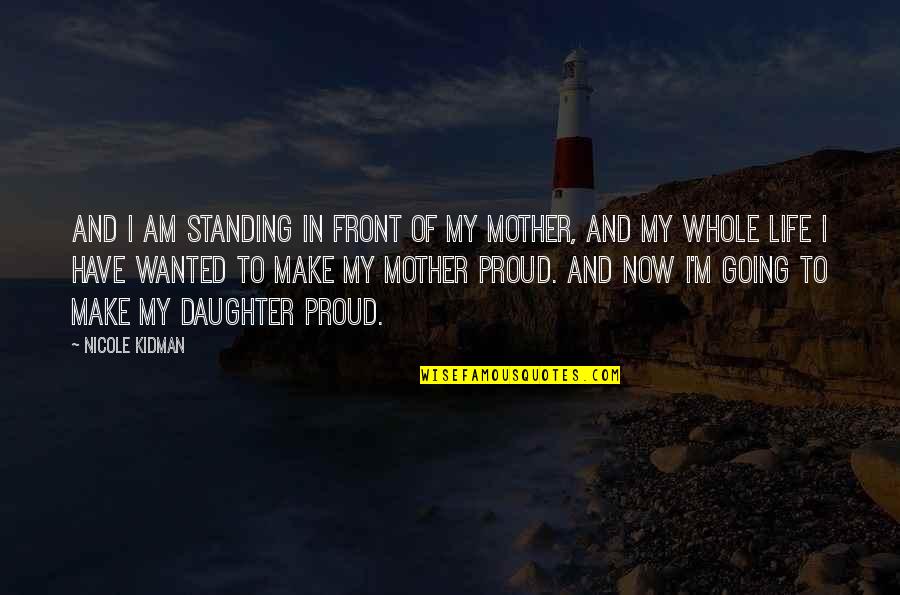 And I am standing in front of my mother, and my whole life I have wanted to make my mother proud. And now I'm going to make my daughter proud.
—
Nicole Kidman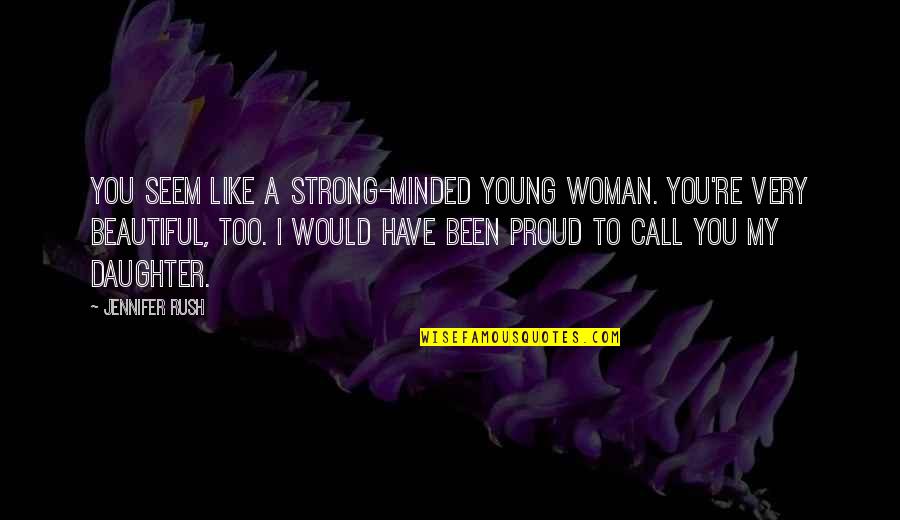 You seem like a strong-minded young woman. You're very beautiful, too. I would have been proud to call you my daughter.
—
Jennifer Rush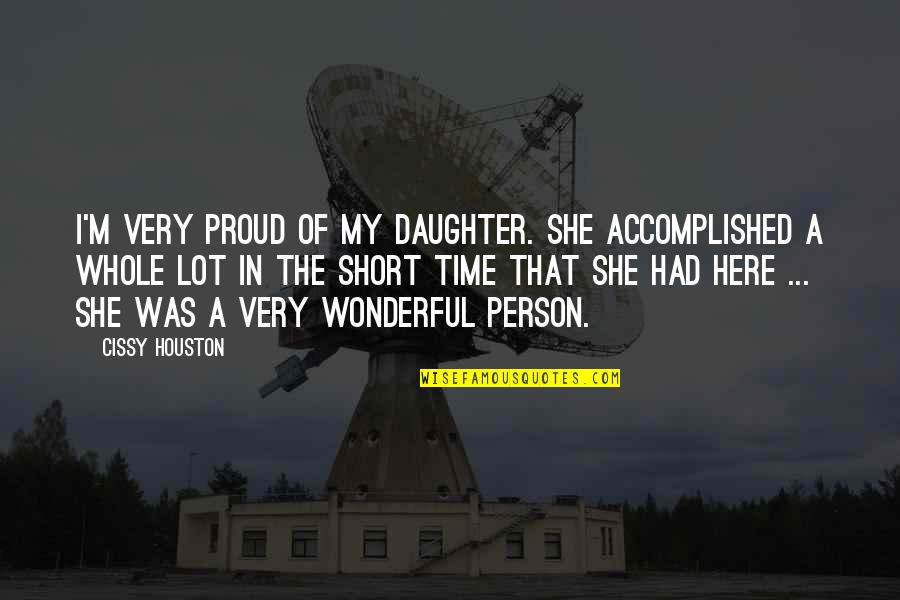 I'm very proud of my daughter. She accomplished a whole lot in the short time that she had here ... she was a very wonderful person.
—
Cissy Houston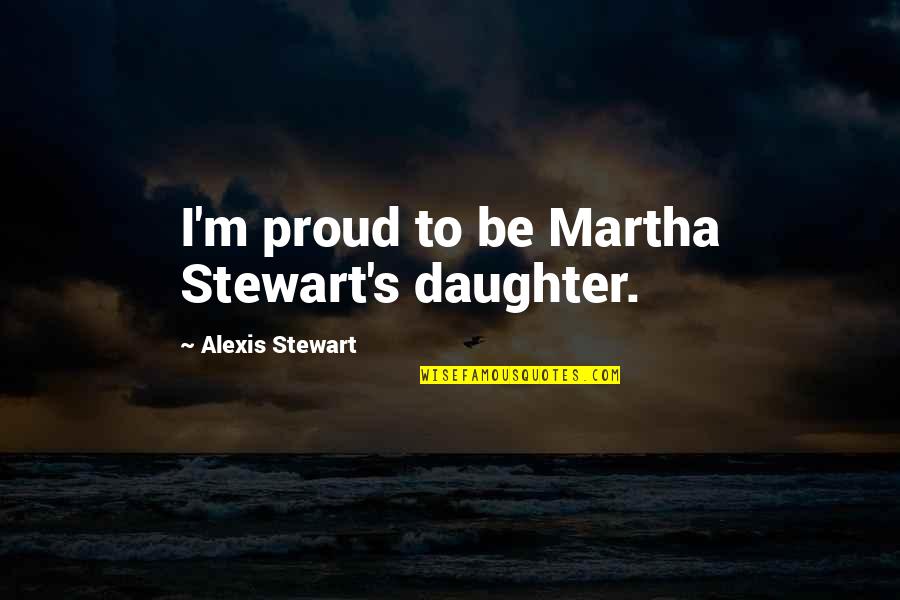 I'm proud to be Martha Stewart's daughter.
—
Alexis Stewart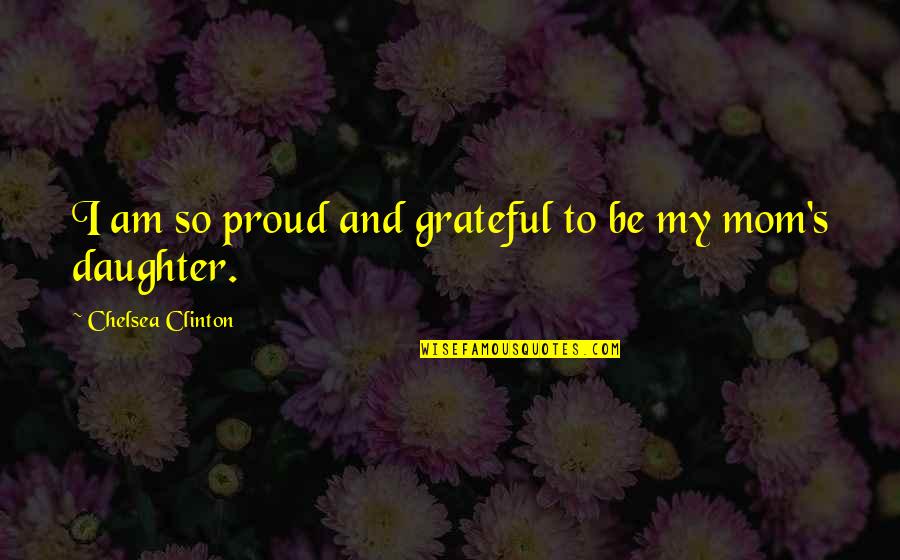 I am so proud and grateful to be my mom's daughter. —
Chelsea Clinton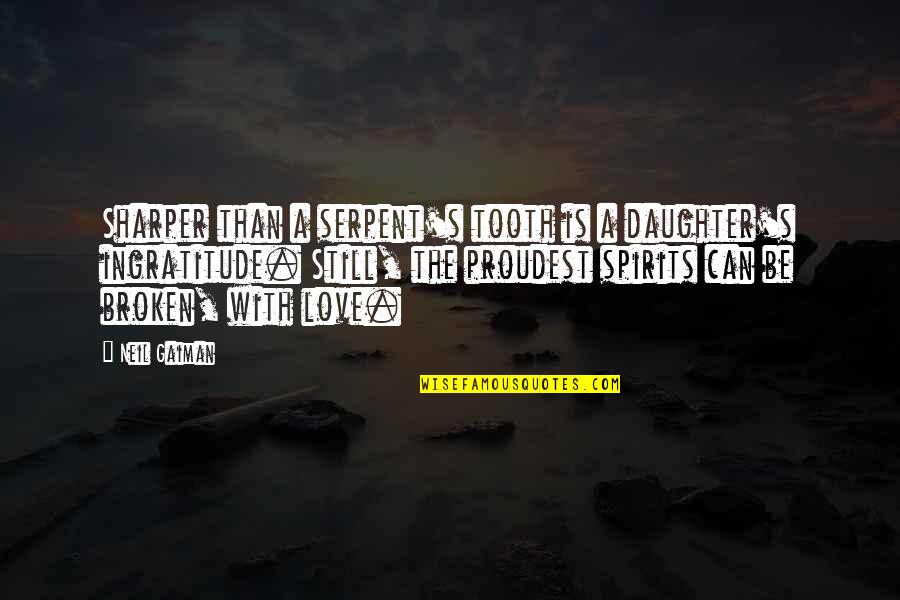 Sharper than a serpent's tooth is a daughter's ingratitude. Still, the proudest spirits can be broken, with love. —
Neil Gaiman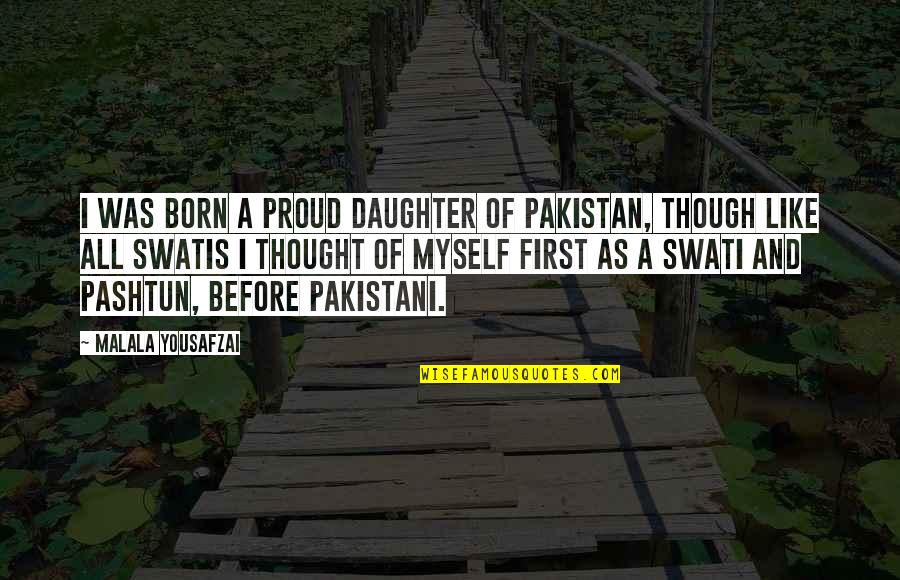 I was born a proud daughter of Pakistan, though like all Swatis I thought of myself first as a Swati and Pashtun, before Pakistani. —
Malala Yousafzai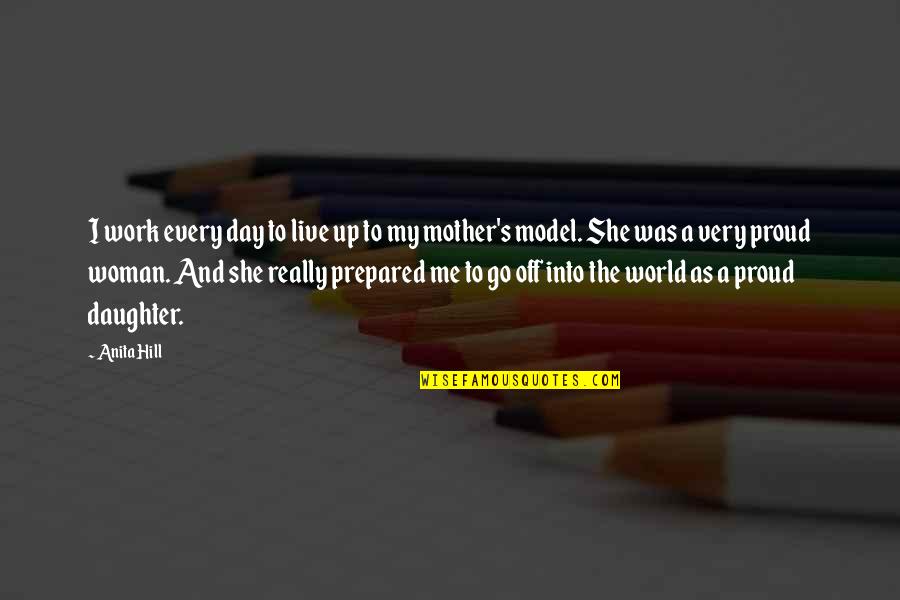 I work every day to live up to my mother's model. She was a very proud woman. And she really prepared me to go off into the world as a proud daughter. —
Anita Hill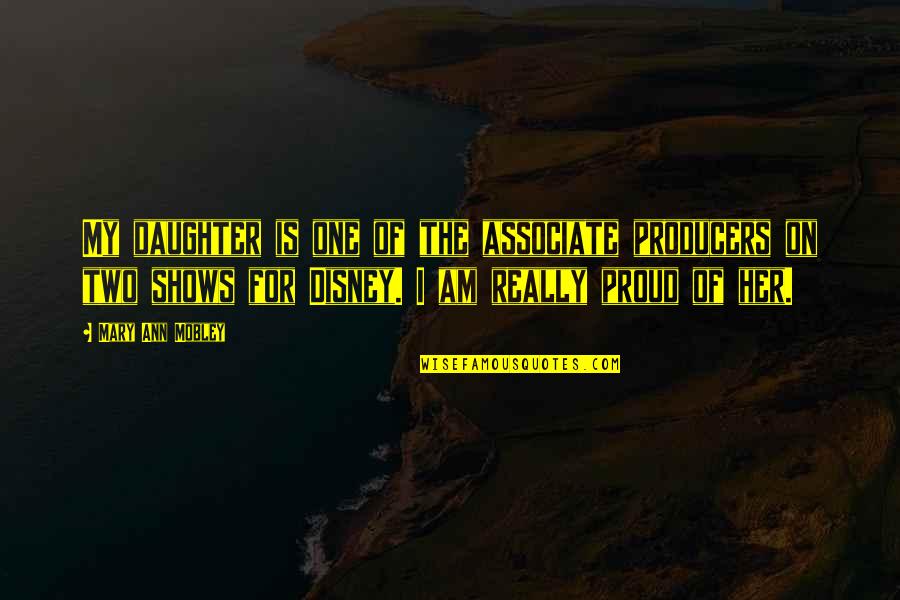 My daughter is one of the associate producers on two shows for Disney. I am really proud of her. —
Mary Ann Mobley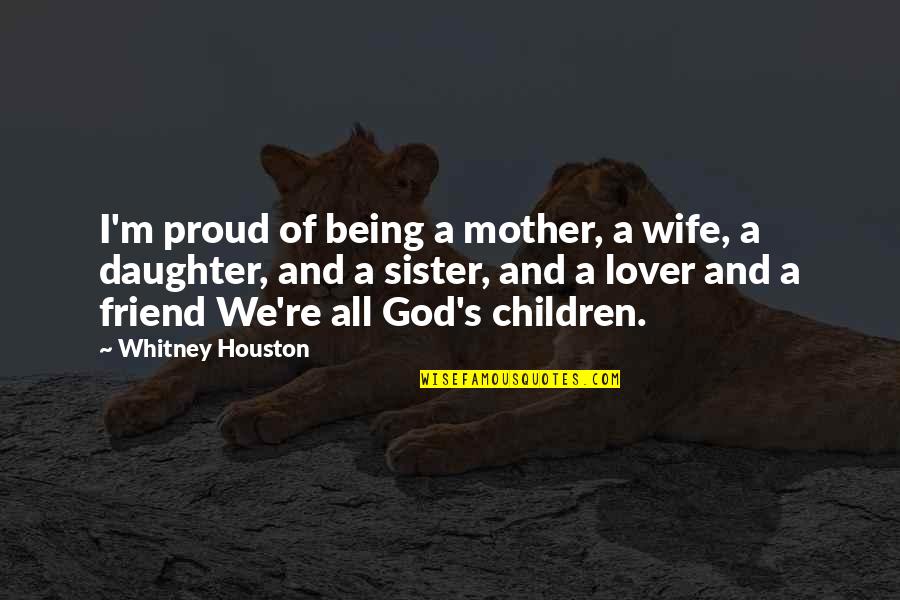 I'm proud of being a mother, a wife, a daughter, and a sister, and a lover and a friend We're all God's children. —
Whitney Houston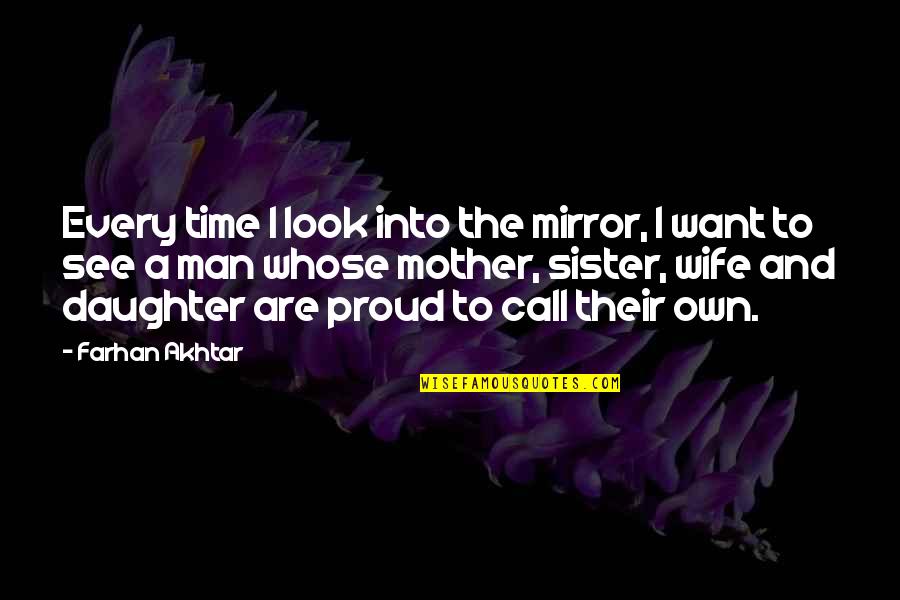 Every time I look into the mirror, I want to see a man whose mother, sister, wife and daughter are proud to call their own. —
Farhan Akhtar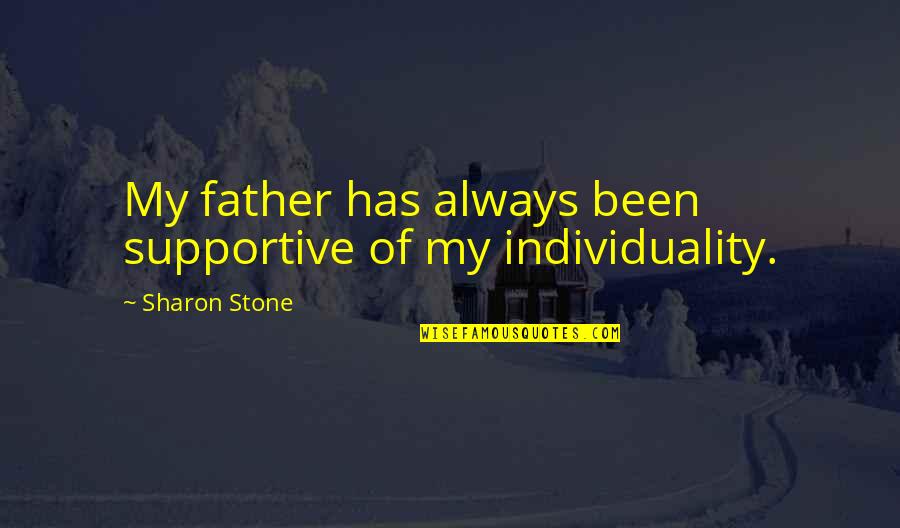 My father has always been supportive of my individuality. —
Sharon Stone
I am proud that my daughter believes, as I do, that hungry children should be fed whether they are Black Panthers or White Republicans —
Tommy Douglas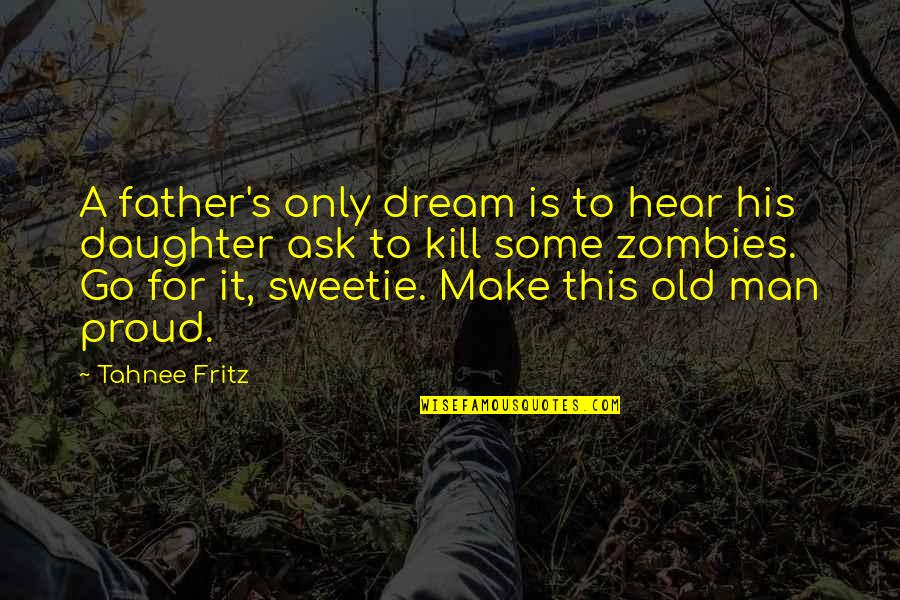 A father's only dream is to hear his daughter ask to kill some zombies. Go for it, sweetie. Make this old man proud. —
Tahnee Fritz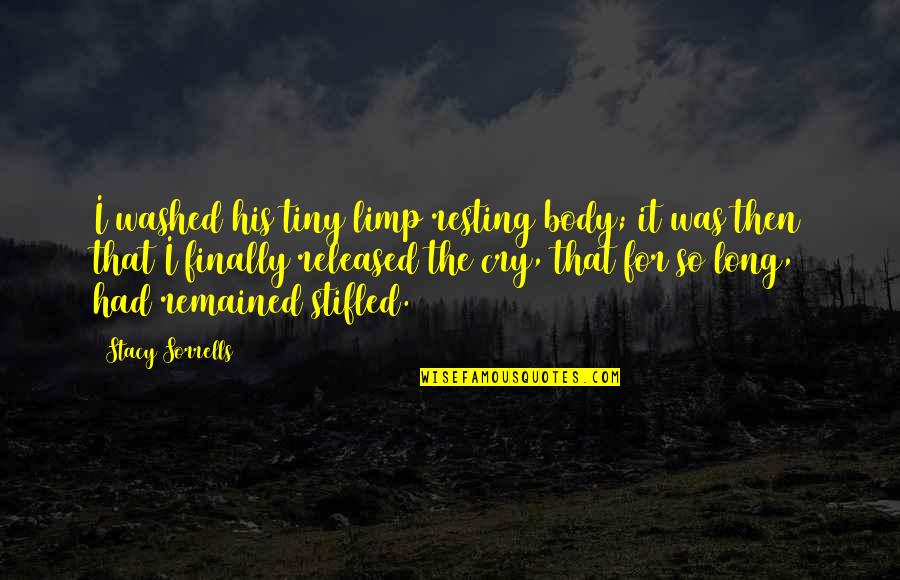 I washed his tiny limp resting body; it was then that I finally released the cry, that for so long, had remained stifled. —
Stacy Sorrells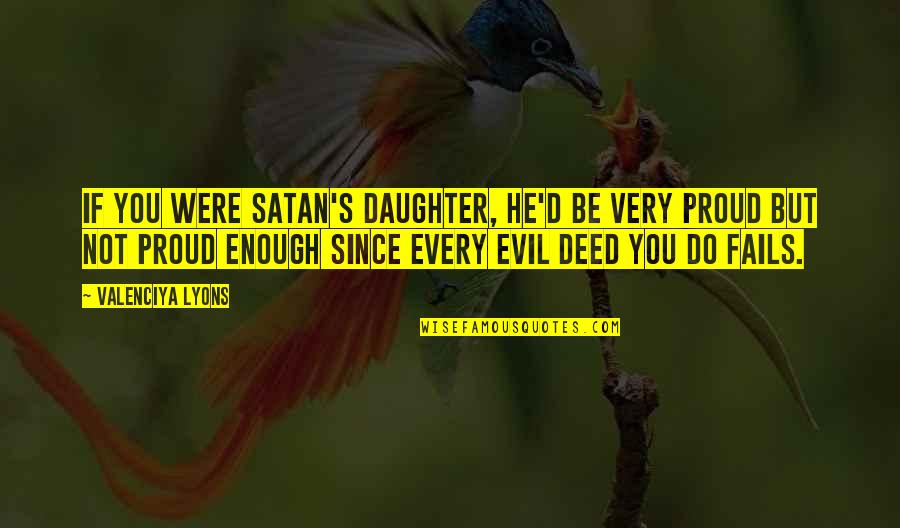 If you were Satan's daughter, he'd be very proud but not proud enough since every evil deed you do fails. —
Valenciya Lyons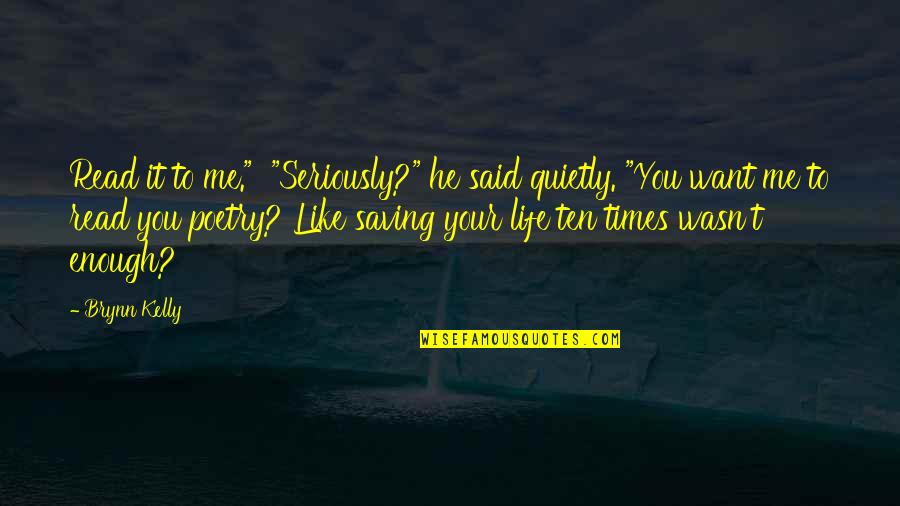 Read it to me."
"Seriously?" he said quietly. "You want me to read you poetry? Like saving your life ten times wasn't enough? —
Brynn Kelly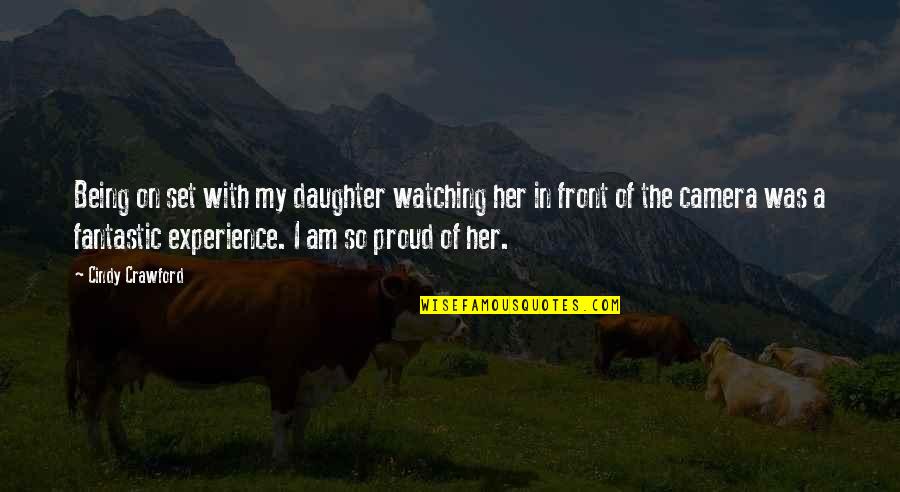 Being on set with my daughter watching her in front of the camera was a fantastic experience. I am so proud of her. —
Cindy Crawford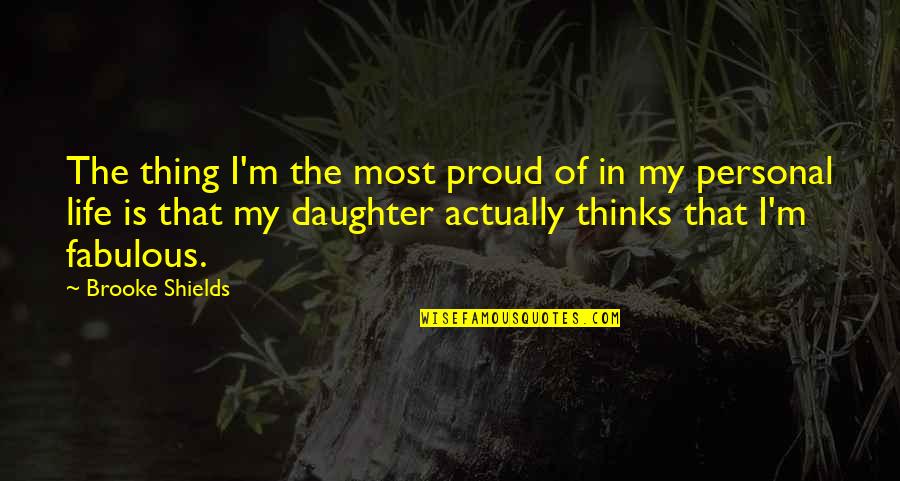 The thing I'm the most proud of in my personal life is that my daughter actually thinks that I'm fabulous. —
Brooke Shields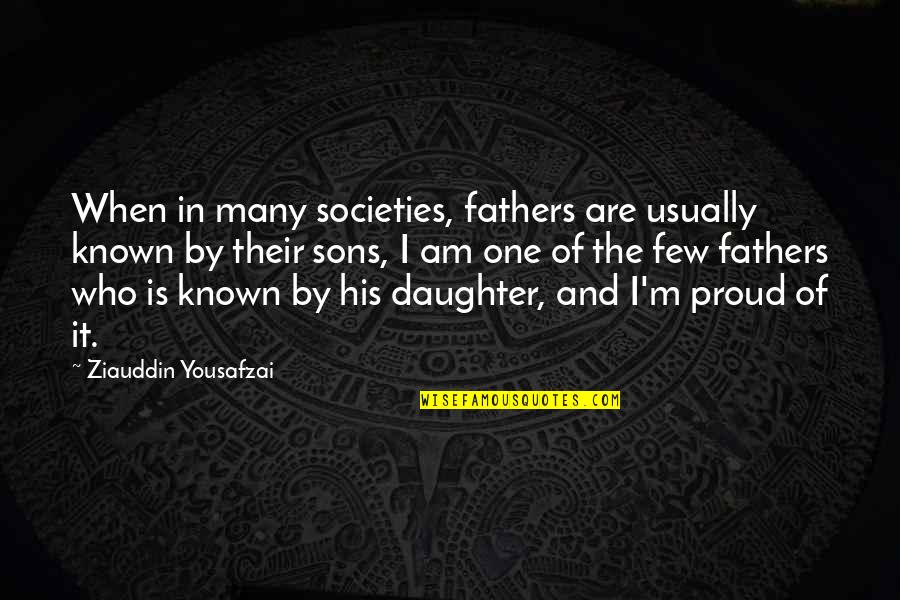 When in many societies, fathers are usually known by their sons, I am one of the few fathers who is known by his daughter, and I'm proud of it. —
Ziauddin Yousafzai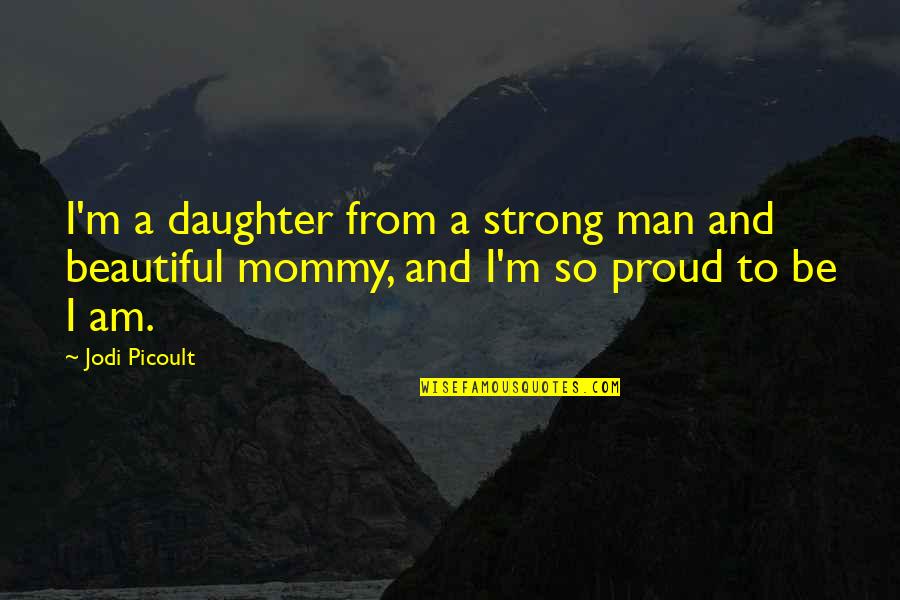 I'm a daughter from a strong man and beautiful mommy, and I'm so proud to be I am. —
Jodi Picoult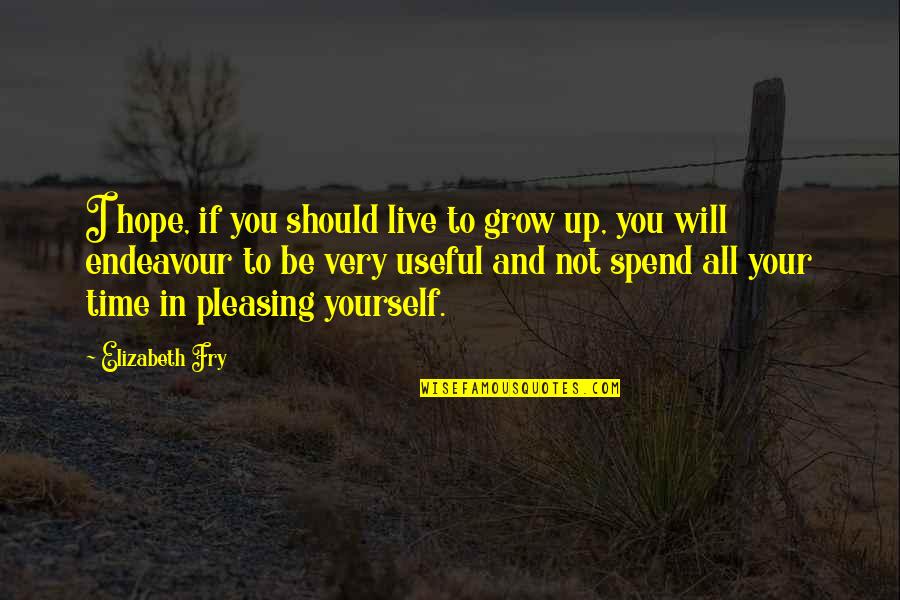 I hope, if you should live to grow up, you will endeavour to be very useful and not spend all your time in pleasing yourself. —
Elizabeth Fry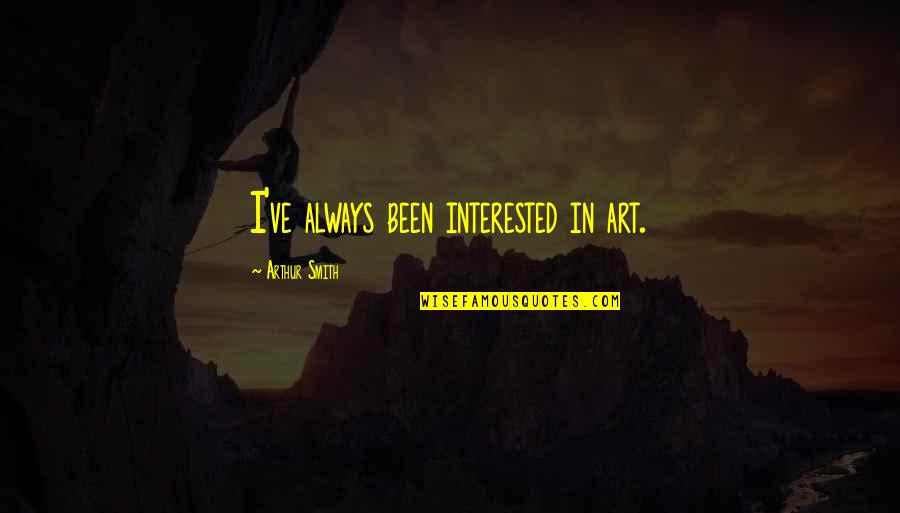 I've always been interested in art. —
Arthur Smith