Promise And Lie Quotes
Collection of top 26 famous quotes about Promise And Lie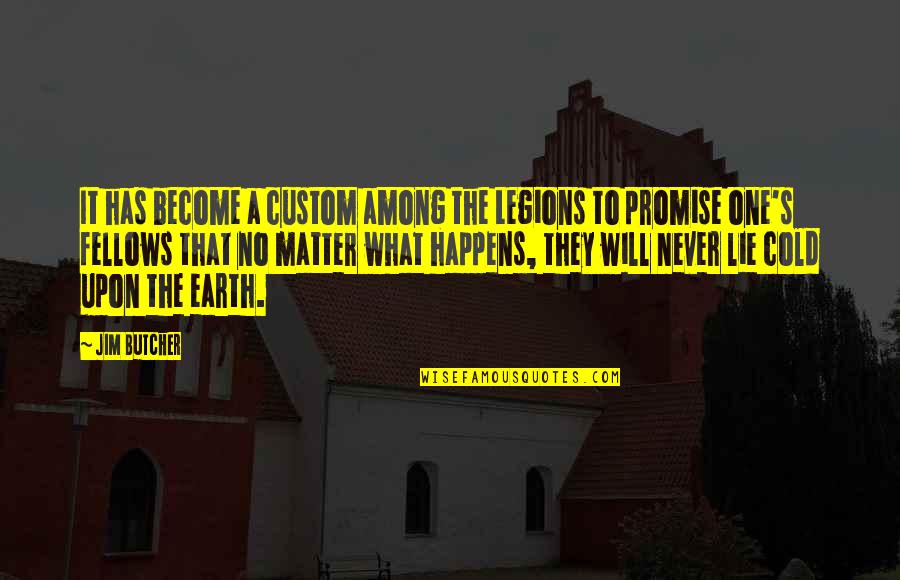 It has become a custom among the Legions to promise one's fellows that no matter what happens, they will never lie cold upon the earth.
—
Jim Butcher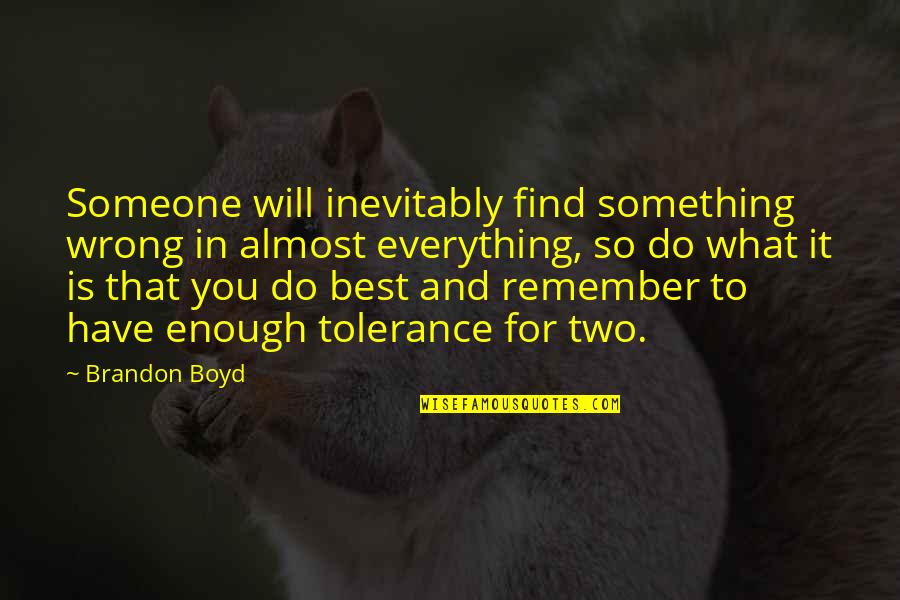 Someone will inevitably find something wrong in almost everything, so do what it is that you do best and remember to have enough tolerance for two.
—
Brandon Boyd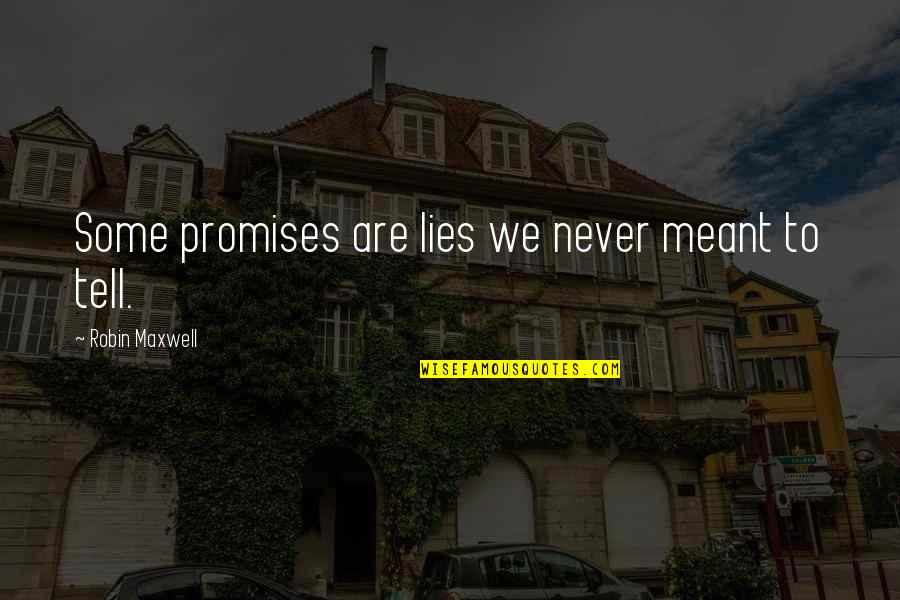 Some promises are lies we never meant to tell.
—
Robin Maxwell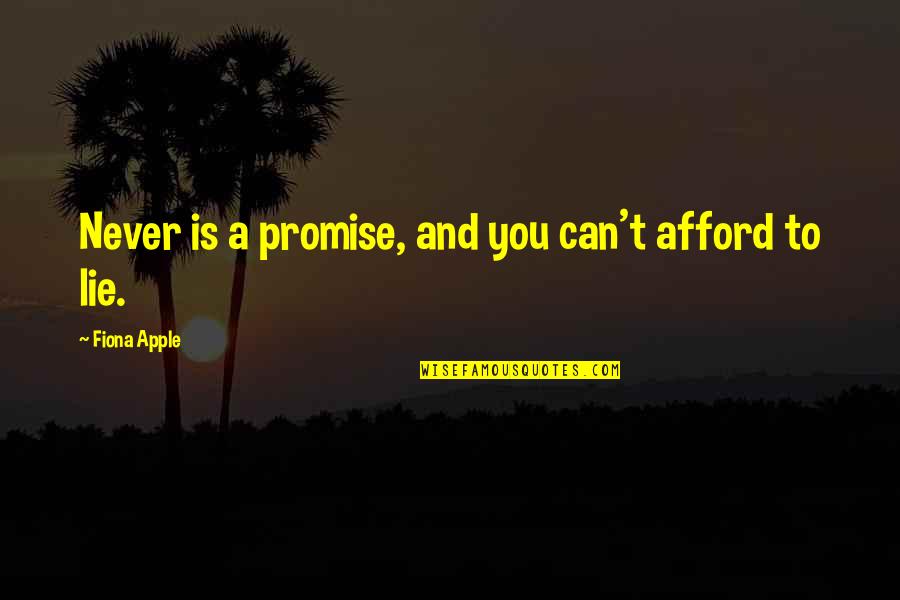 Never is a promise, and you can't afford to lie.
—
Fiona Apple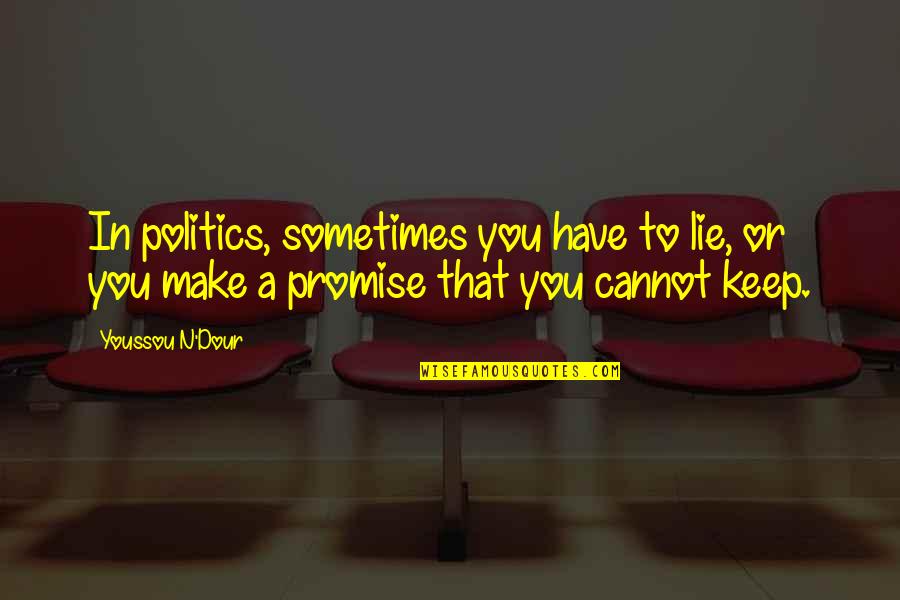 In politics, sometimes you have to lie, or you make a promise that you cannot keep.
—
Youssou N'Dour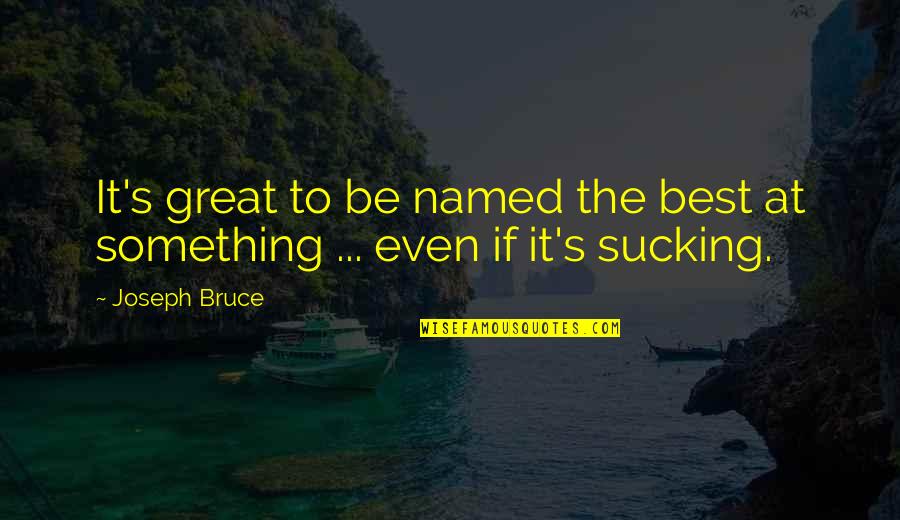 It's great to be named the best at something ... even if it's sucking.
—
Joseph Bruce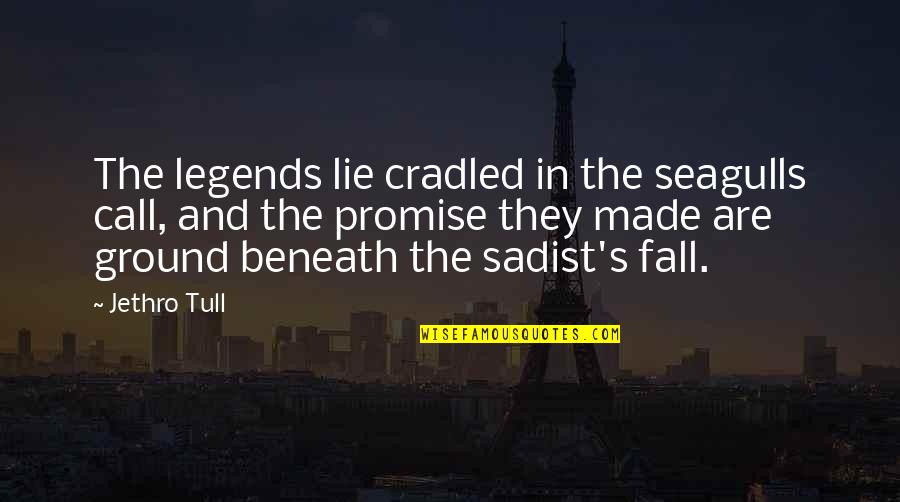 The legends lie cradled in the seagulls call, and the promise they made are ground beneath the sadist's fall. —
Jethro Tull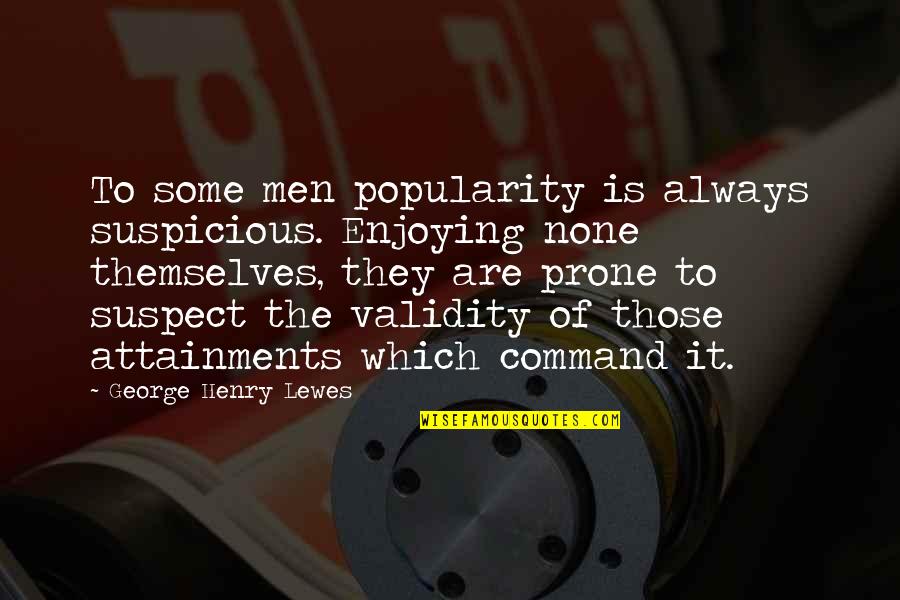 To some men popularity is always suspicious. Enjoying none themselves, they are prone to suspect the validity of those attainments which command it. —
George Henry Lewes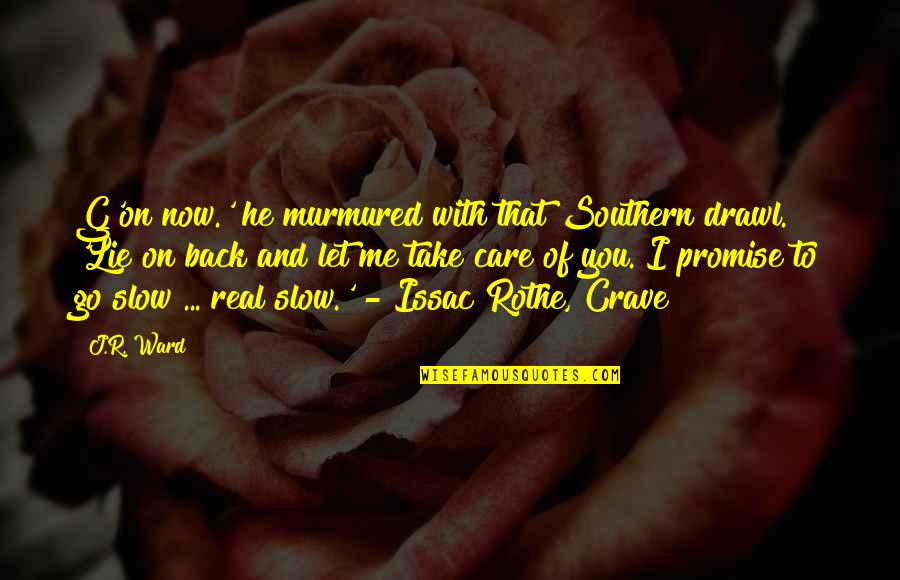 G'on now.' he murmured with that Southern drawl. 'Lie on back and let me take care of you. I promise to go slow ... real slow.' - Issac Rothe, Crave —
J.R. Ward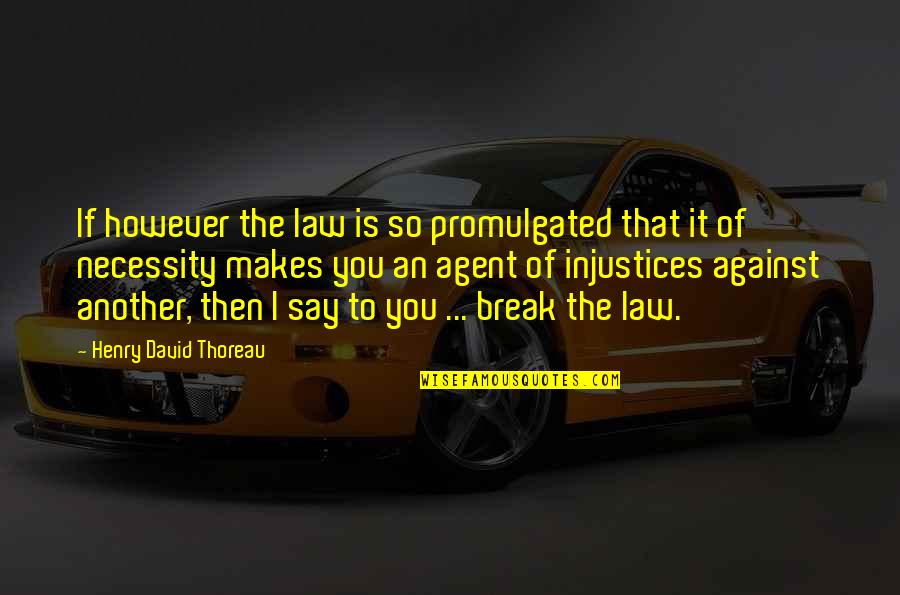 If however the law is so promulgated that it of necessity makes you an agent of injustices against another, then I say to you ... break the law. —
Henry David Thoreau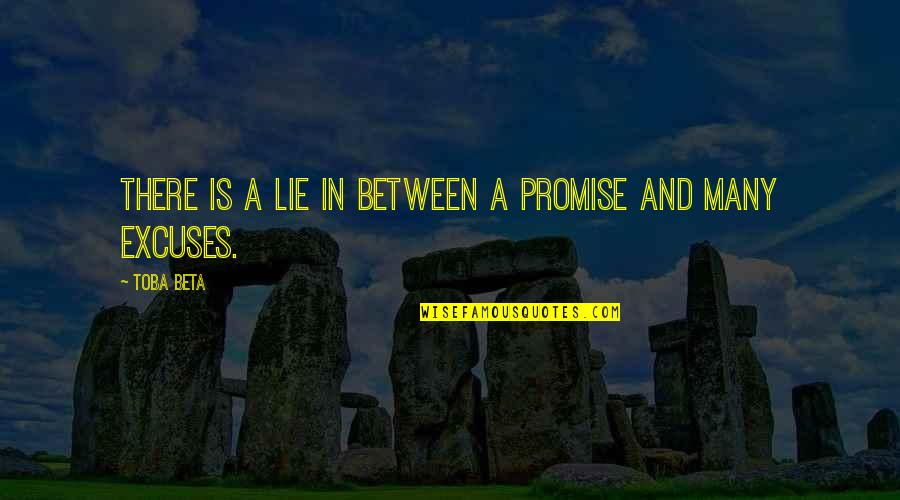 There is a lie in between a promise and many excuses. —
Toba Beta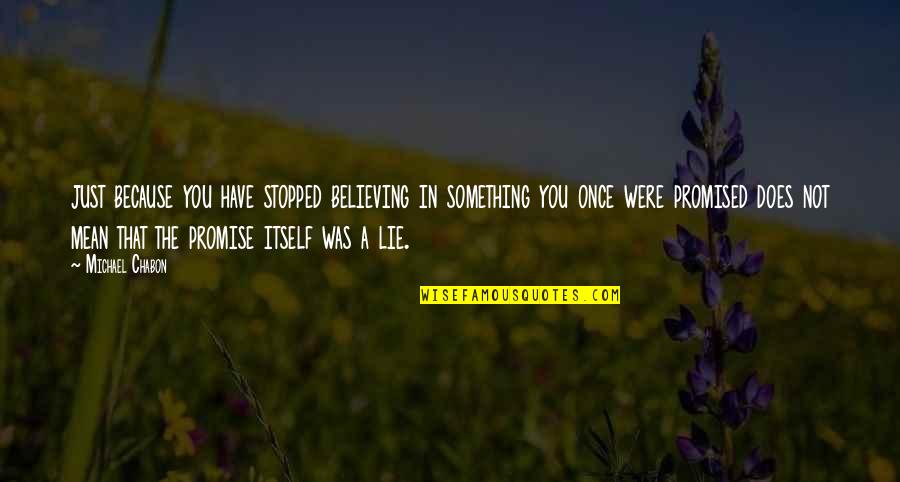 just because you have stopped believing in something you once were promised does not mean that the promise itself was a lie. —
Michael Chabon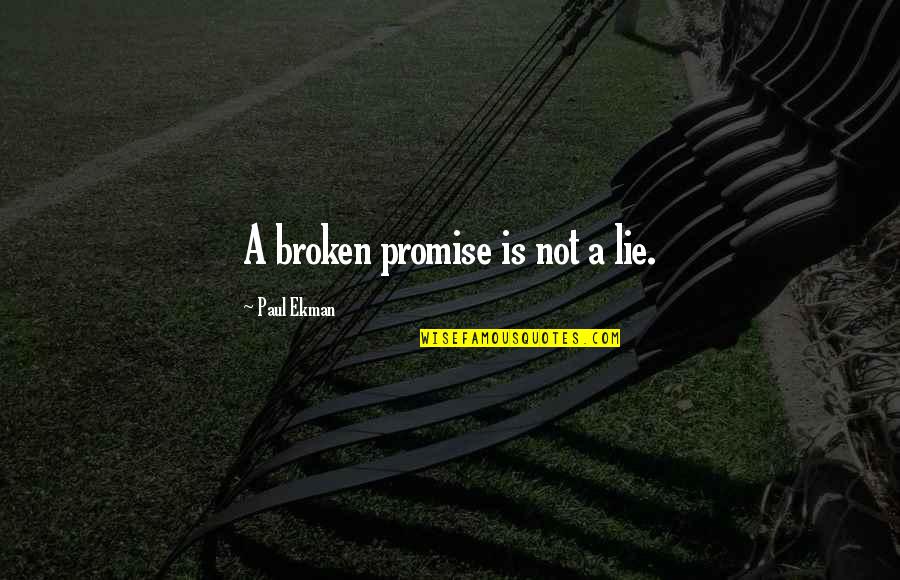 A broken promise is not a lie. —
Paul Ekman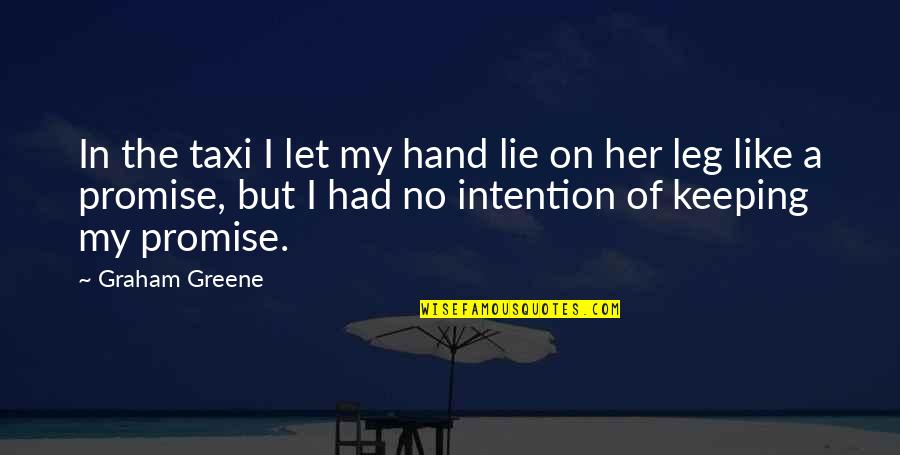 In the taxi I let my hand lie on her leg like a promise, but I had no intention of keeping my promise. —
Graham Greene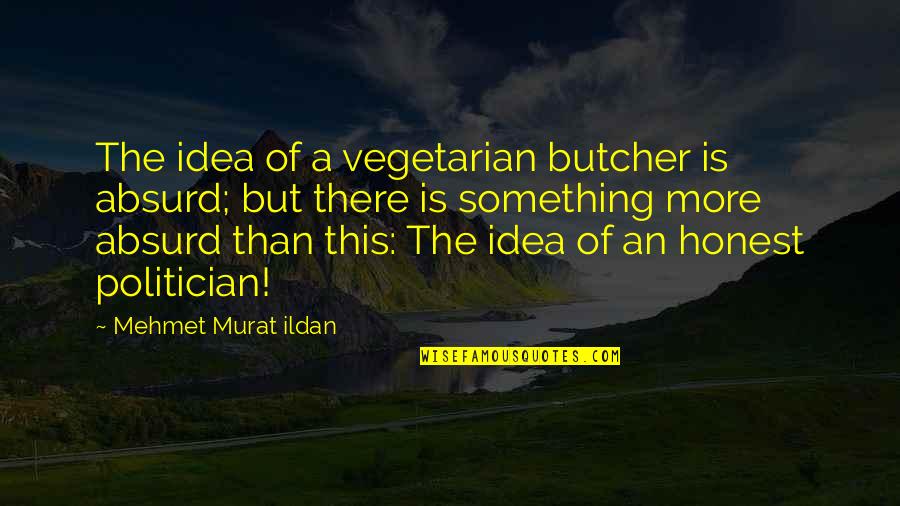 The idea of a vegetarian butcher is absurd; but there is something more absurd than this: The idea of an honest politician! —
Mehmet Murat Ildan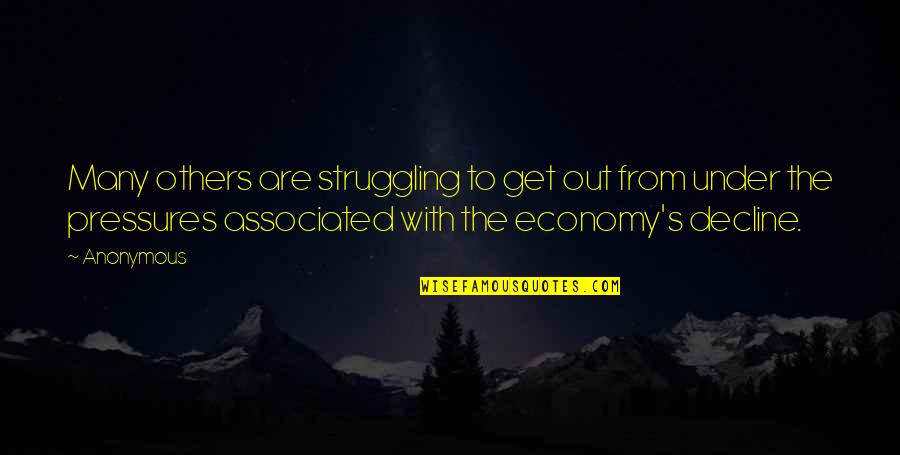 Many others are struggling to get out from under the pressures associated with the economy's decline. —
Anonymous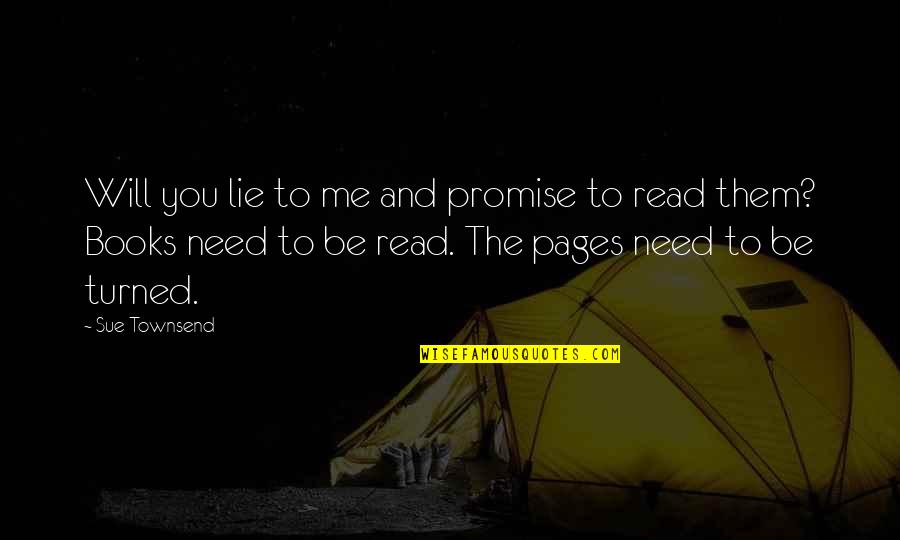 Will you lie to me and promise to read them? Books need to be read. The pages need to be turned. —
Sue Townsend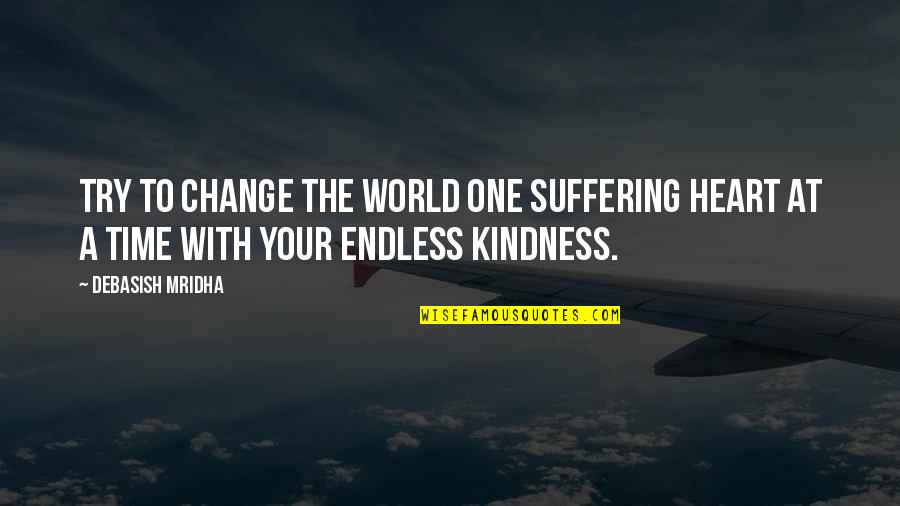 Try to change the world one suffering heart at a time with your endless kindness. —
Debasish Mridha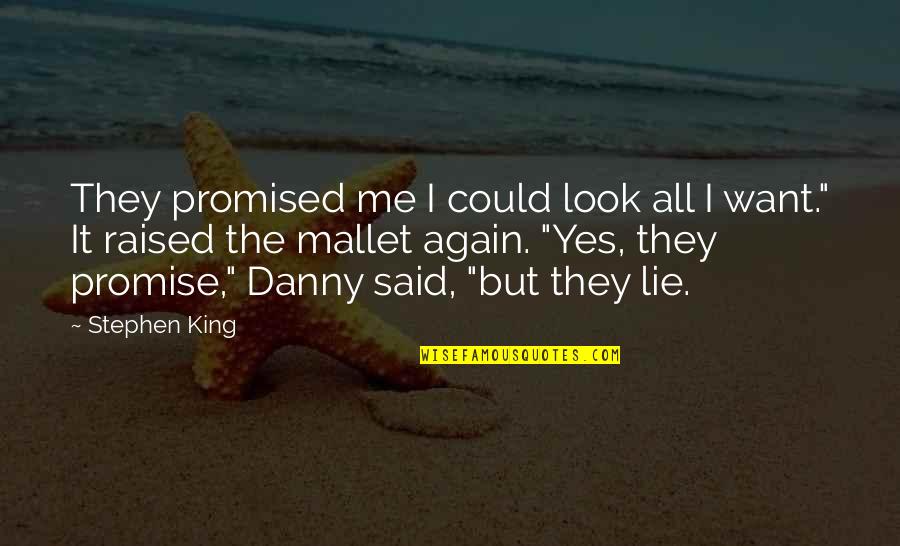 They promised me I could look all I want." It raised the mallet again. "Yes, they promise," Danny said, "but they lie. —
Stephen King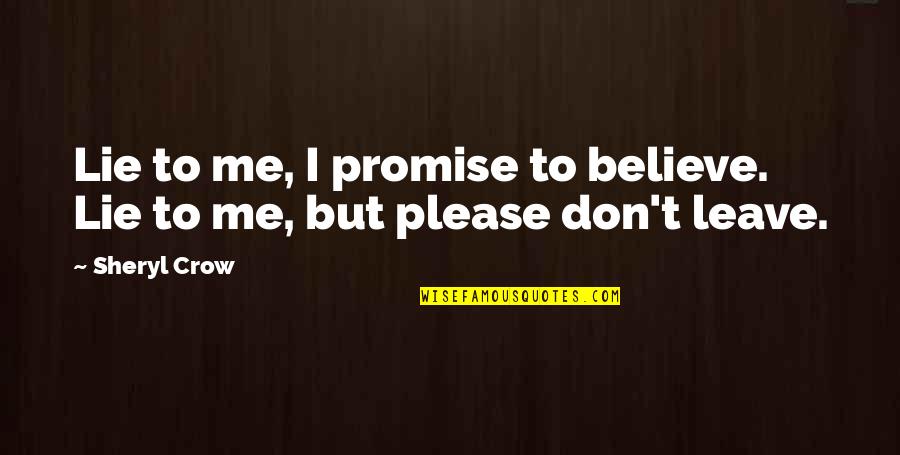 Lie to me, I promise to believe. Lie to me, but please don't leave. —
Sheryl Crow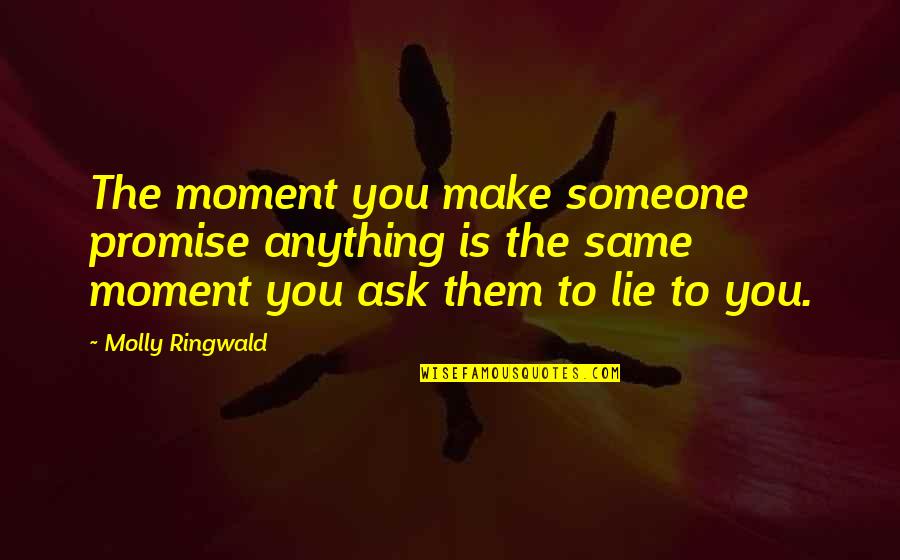 The moment you make someone promise anything is the same moment you ask them to lie to you. —
Molly Ringwald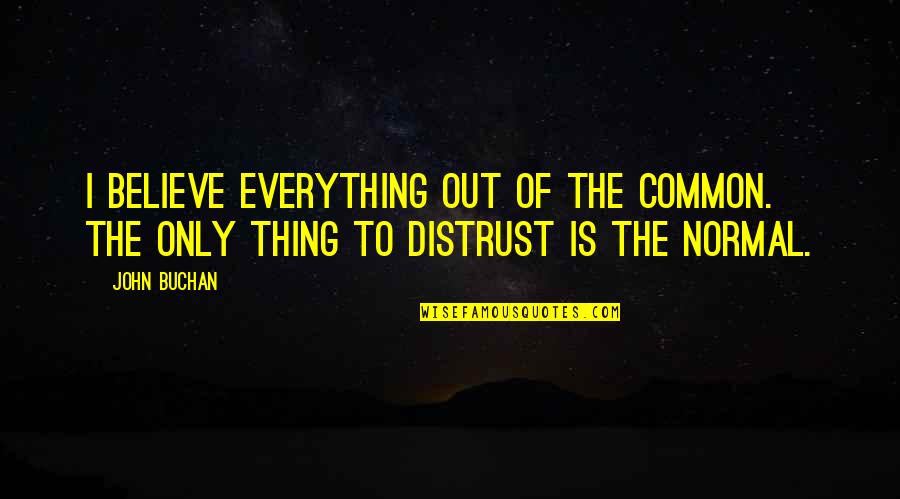 I believe everything out of the common. The only thing to distrust is the normal. —
John Buchan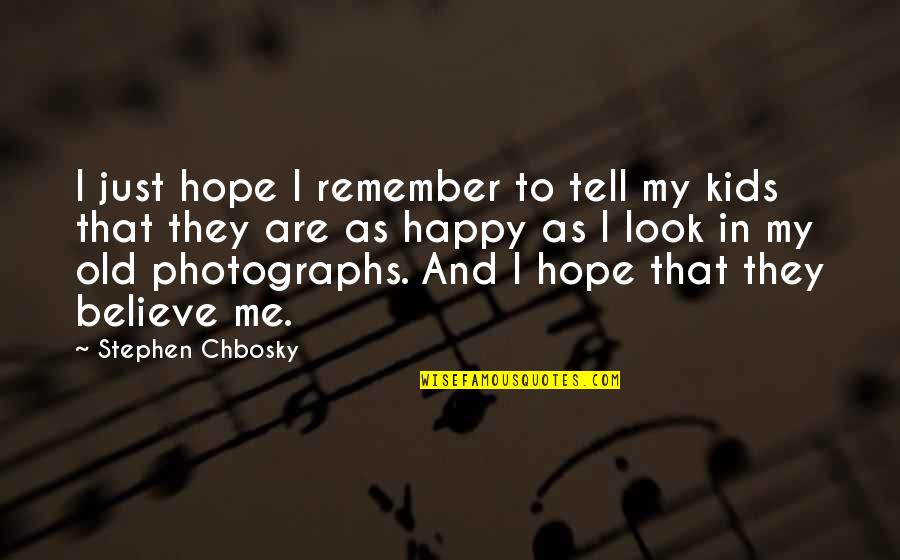 I just hope I remember to tell my kids that they are as happy as I look in my old photographs. And I hope that they believe me. —
Stephen Chbosky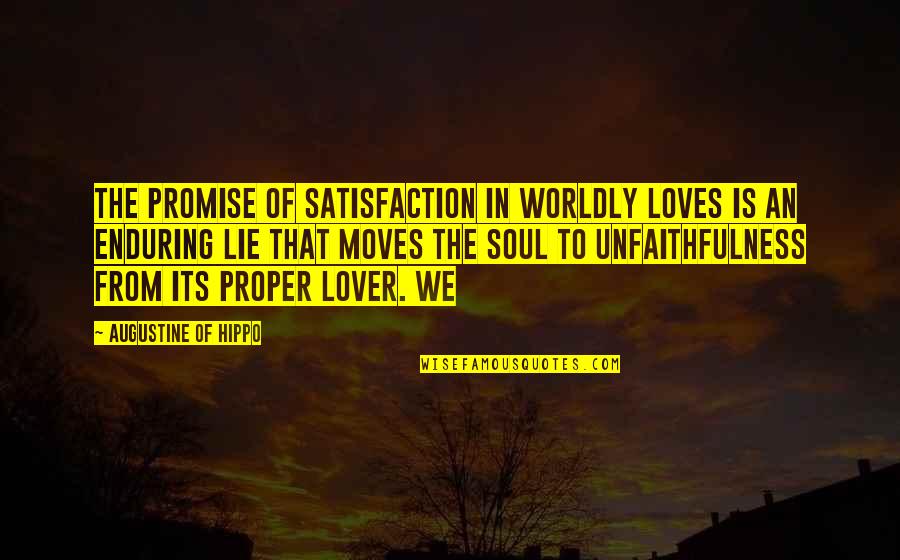 The promise of satisfaction in worldly loves is an enduring lie that moves the soul to unfaithfulness from its proper lover. We —
Augustine Of Hippo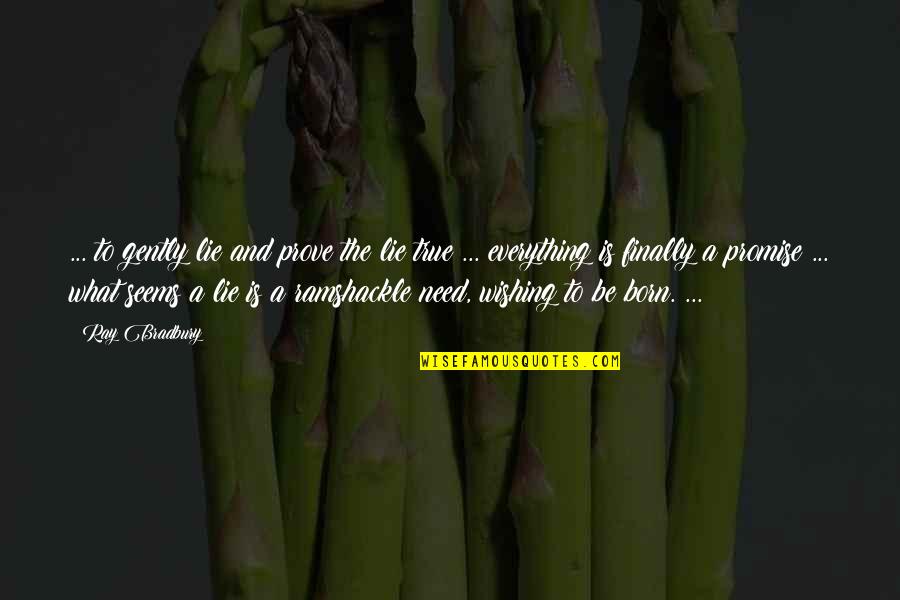 ... to gently lie and prove the lie true ... everything is finally a promise ... what seems a lie is a ramshackle need, wishing to be born. ... —
Ray Bradbury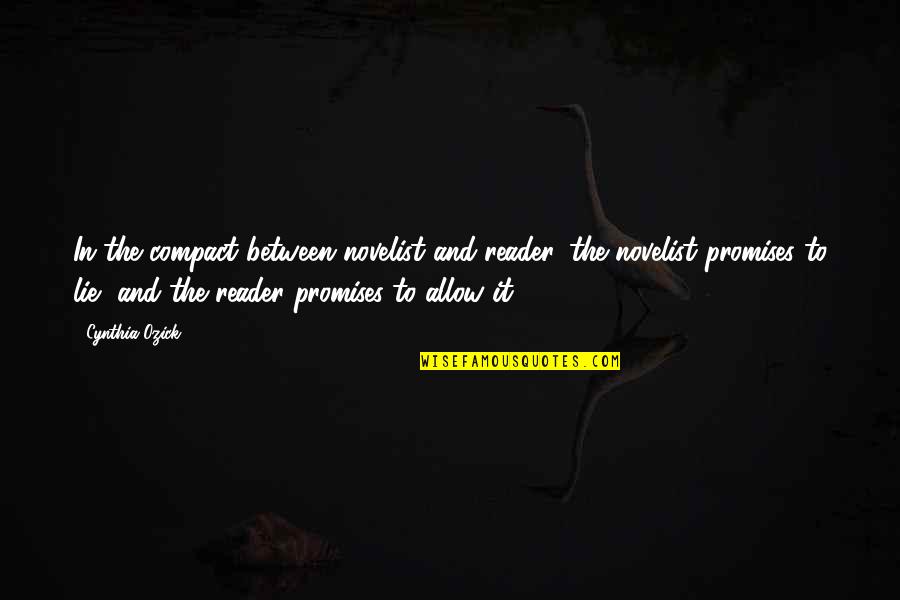 In the compact between novelist and reader, the novelist promises to lie, and the reader promises to allow it. —
Cynthia Ozick