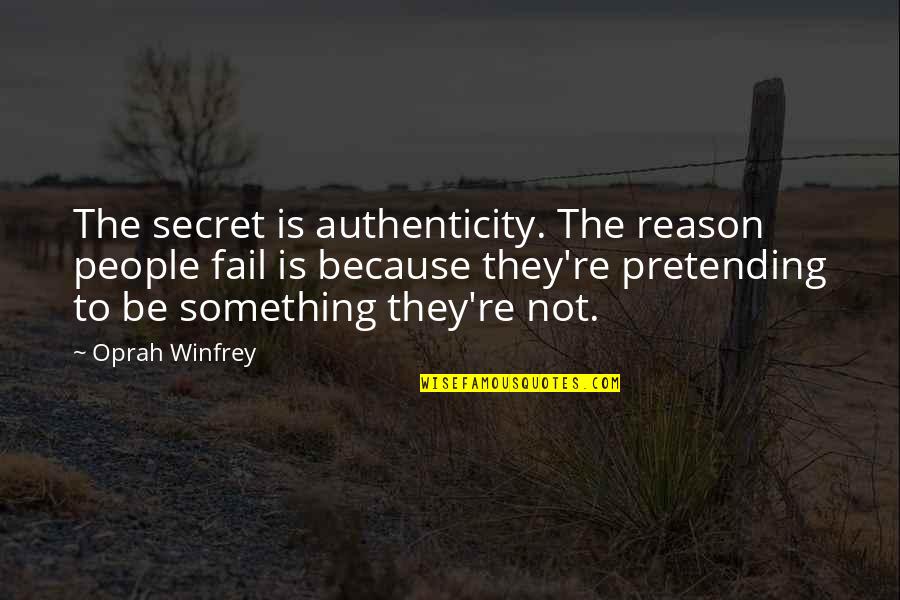 The secret is authenticity. The reason people fail is because they're pretending to be something they're not.
—
Oprah Winfrey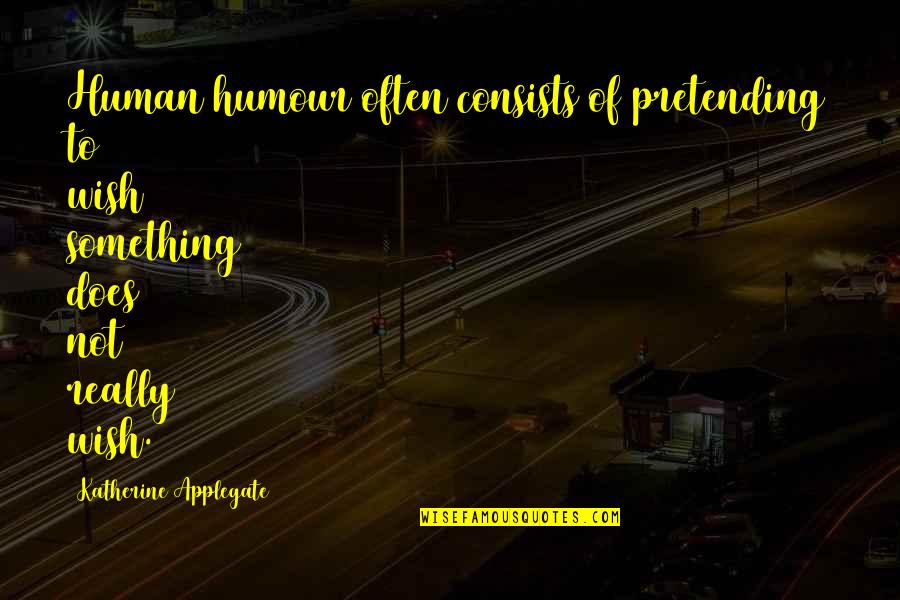 Human humour often consists of pretending to wish something does not really wish.
—
Katherine Applegate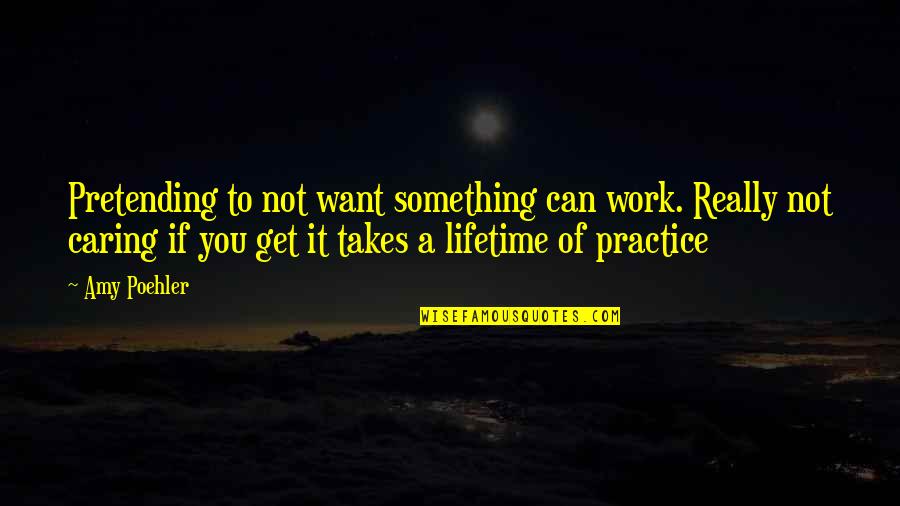 Pretending to not want something can work. Really not caring if you get it takes a lifetime of practice
—
Amy Poehler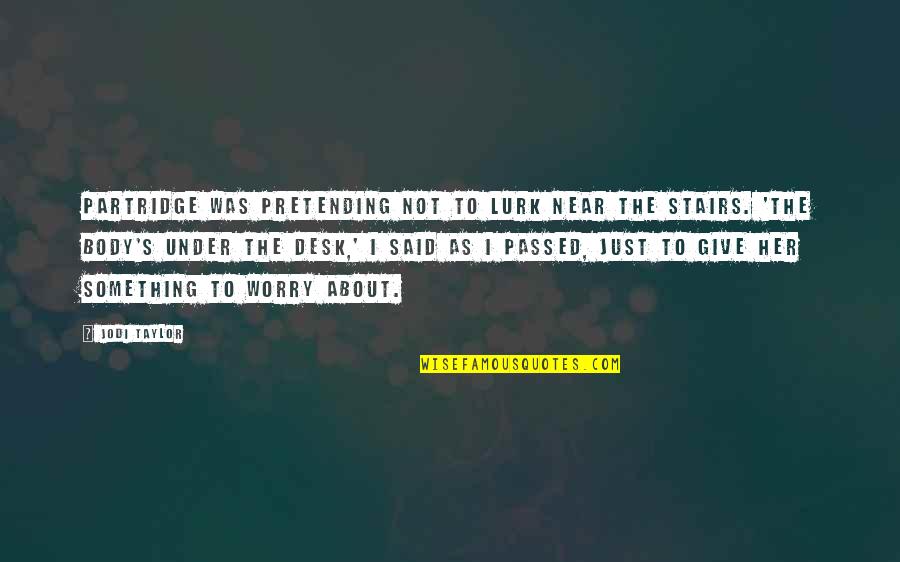 Partridge was pretending not to lurk near the stairs. 'The body's under the desk,' I said as I passed, just to give her something to worry about.
—
Jodi Taylor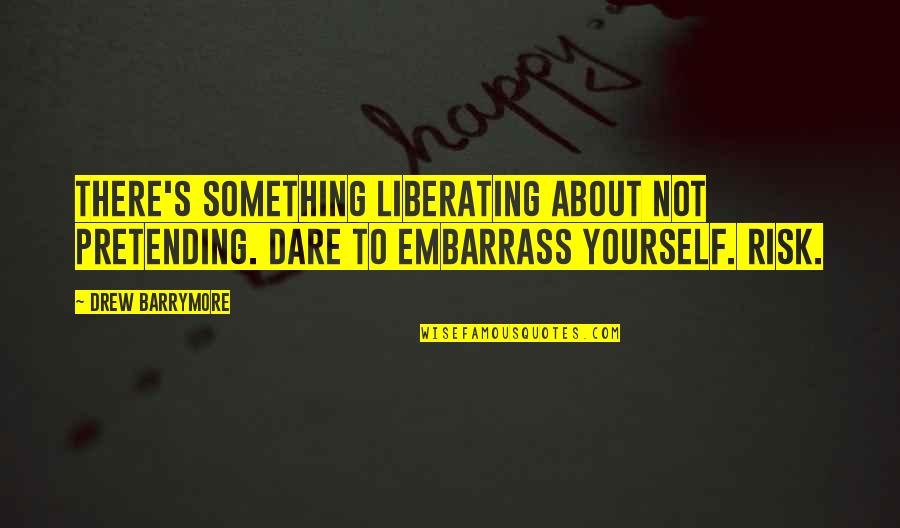 There's something liberating about not pretending. Dare to embarrass yourself. Risk.
—
Drew Barrymore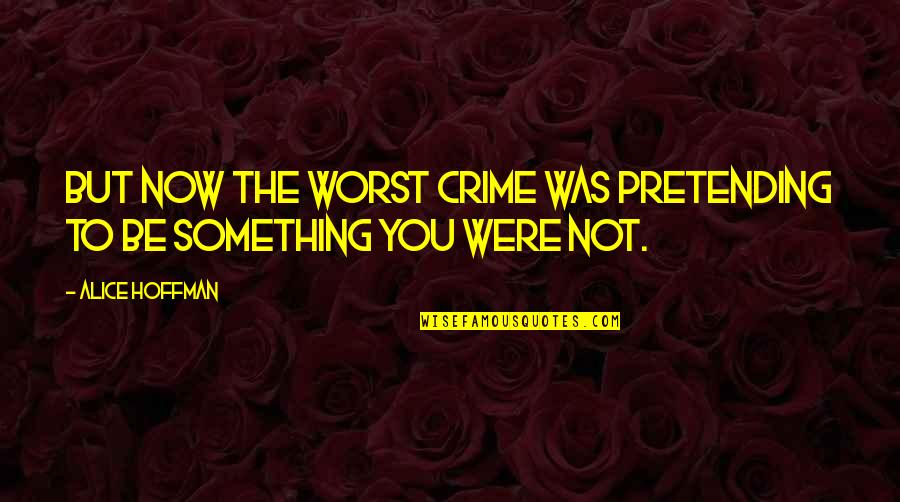 But now the worst crime was pretending to be something you were not. —
Alice Hoffman
I love anything that kind of removes me from myself and employs something else. So, I love accents and I love pretending. —
Jamie Bell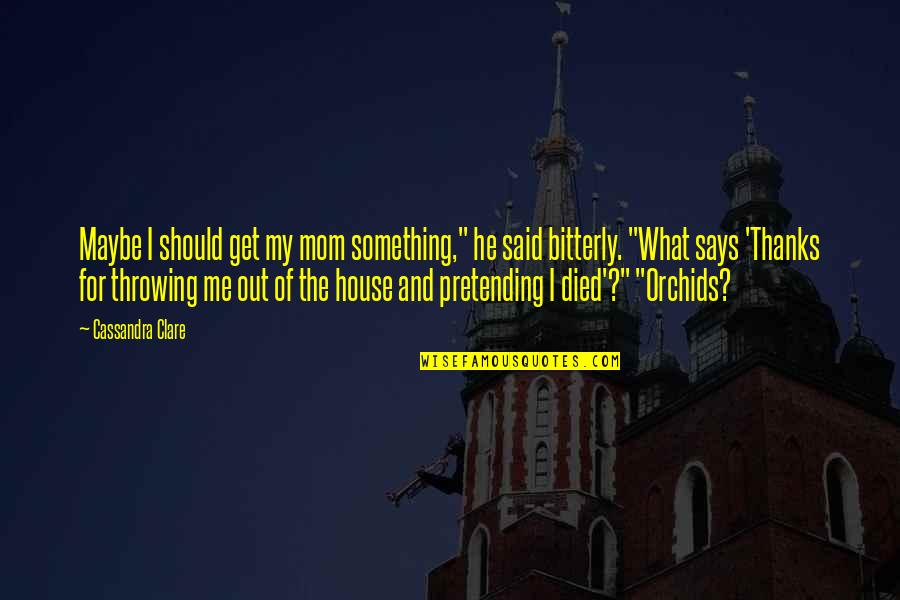 Maybe I should get my mom something," he said bitterly. "What says 'Thanks for throwing me out of the house and pretending I died'?" "Orchids? —
Cassandra Clare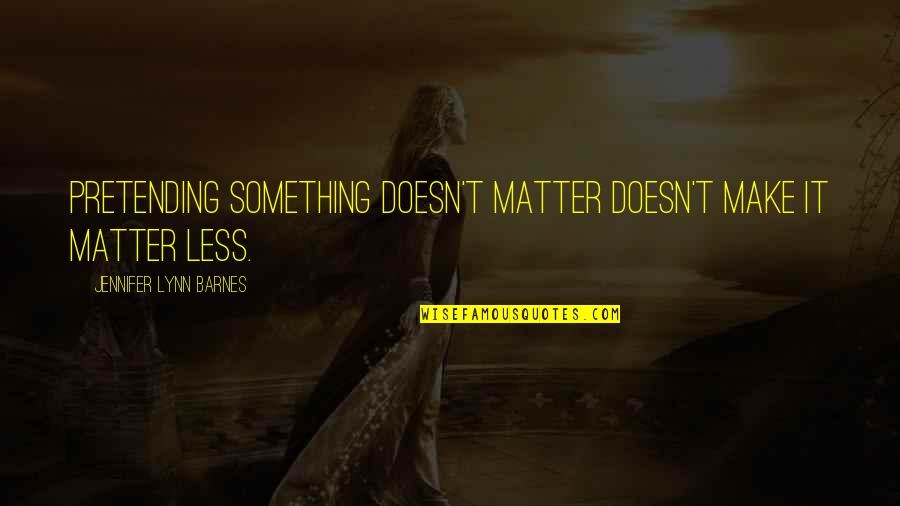 Pretending something doesn't matter doesn't make it matter less. —
Jennifer Lynn Barnes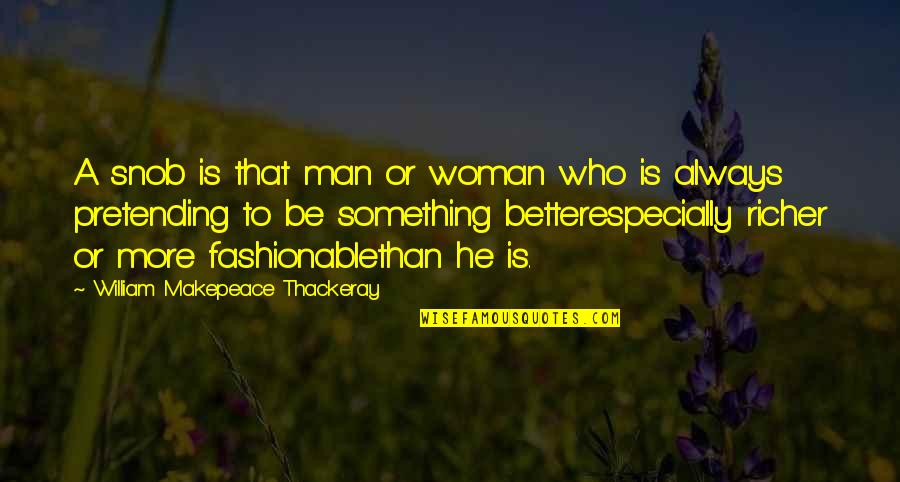 A snob is that man or woman who is always pretending to be something better
especially richer or more fashionable
than he is. —
William Makepeace Thackeray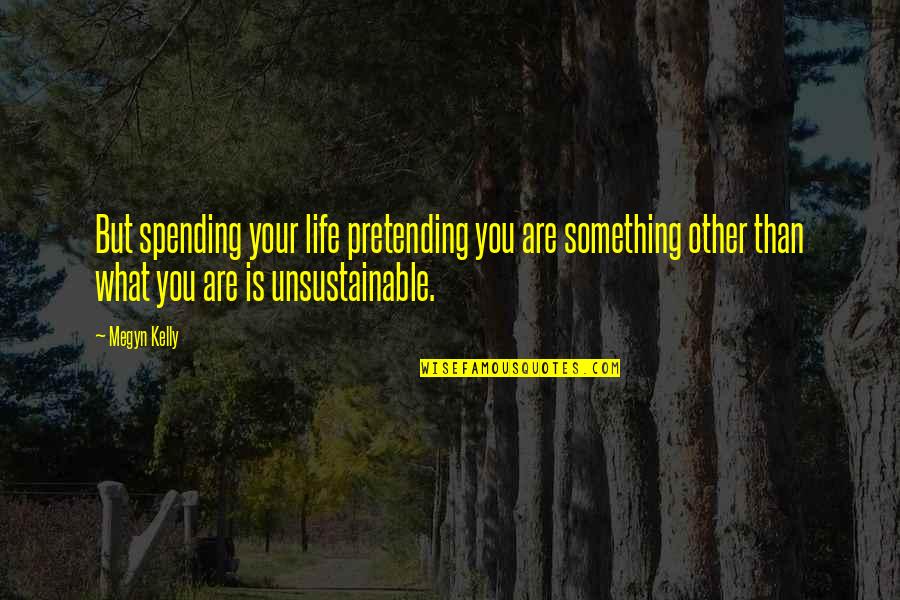 But spending your life pretending you are something other than what you are is unsustainable. —
Megyn Kelly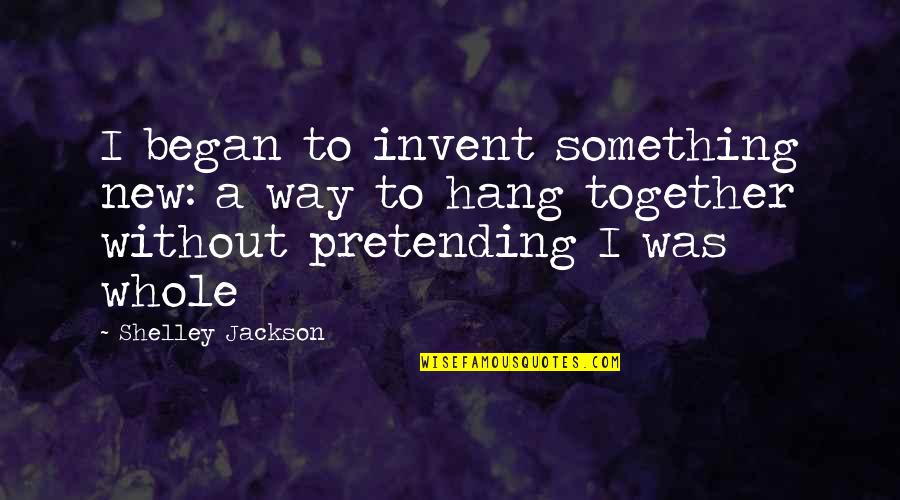 I began to invent something new: a way to hang together without pretending I was whole —
Shelley Jackson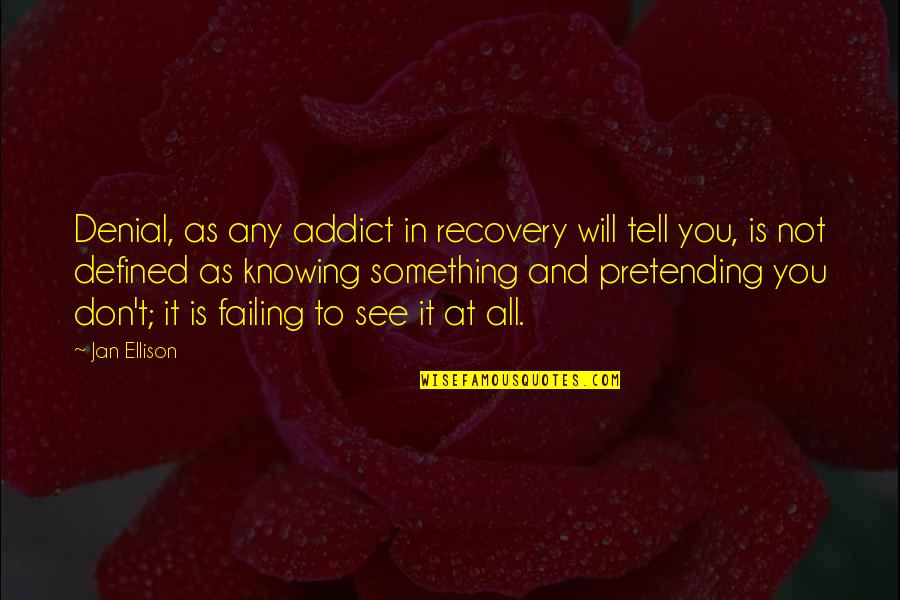 Denial, as any addict in recovery will tell you, is not defined as knowing something and pretending you don't; it is failing to see it at all. —
Jan Ellison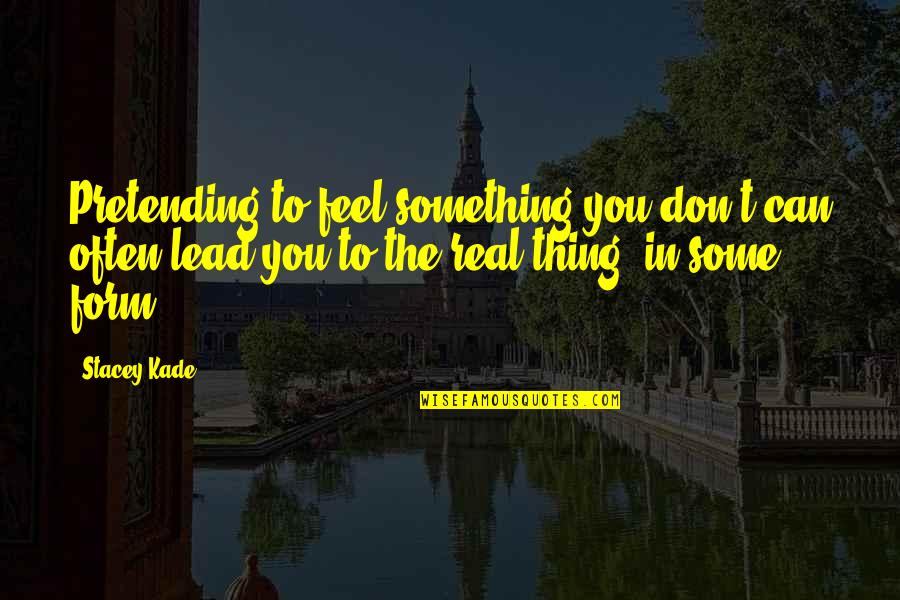 Pretending to feel something you don't can often lead you to the real thing, in some form. —
Stacey Kade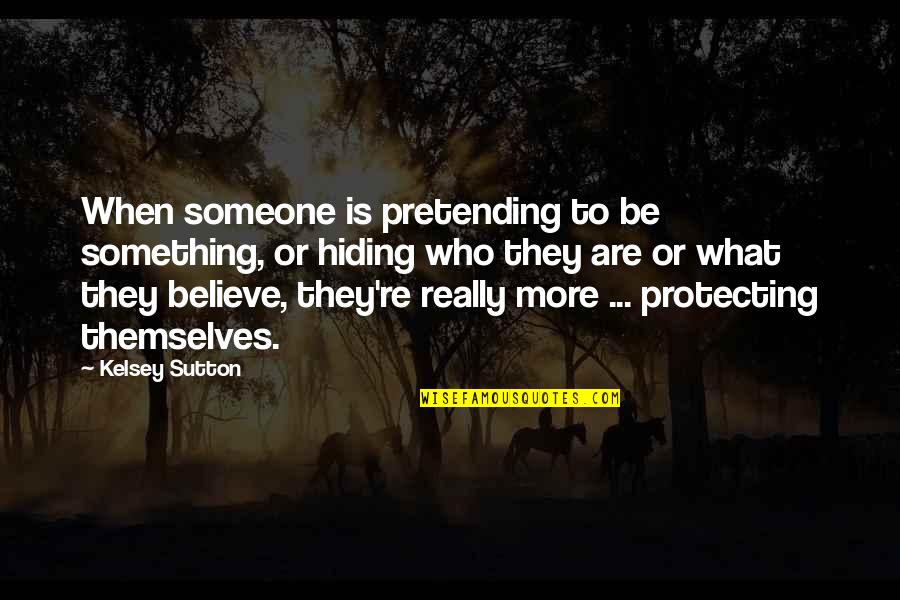 When someone is pretending to be something, or hiding who they are or what they believe, they're really more ... protecting themselves. —
Kelsey Sutton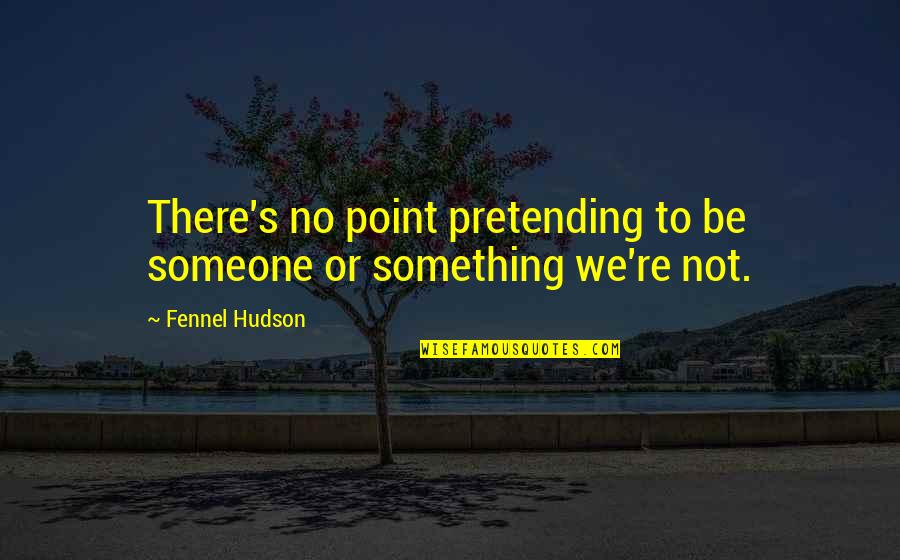 There's no point pretending to be someone or something we're not. —
Fennel Hudson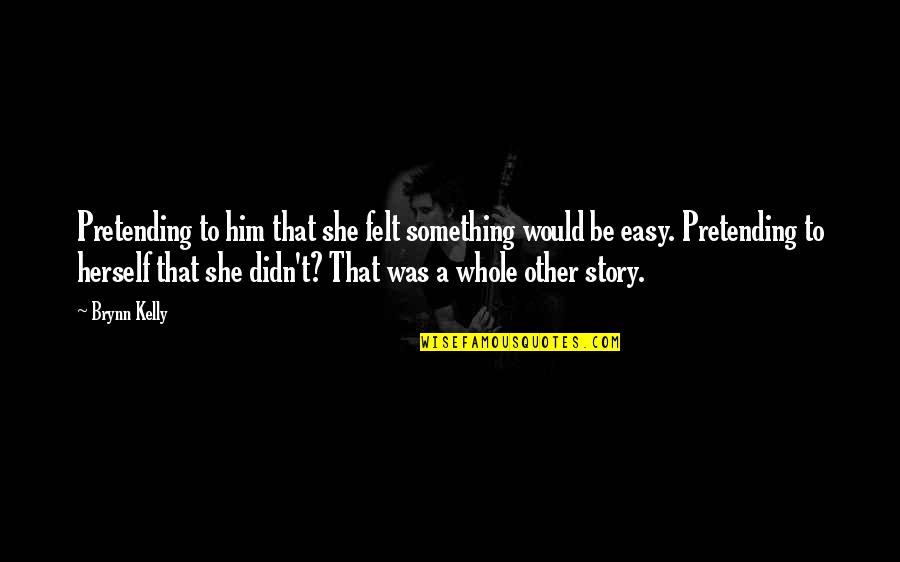 Pretending to him that she felt something would be easy. Pretending to herself that she didn't? That was a whole other story. —
Brynn Kelly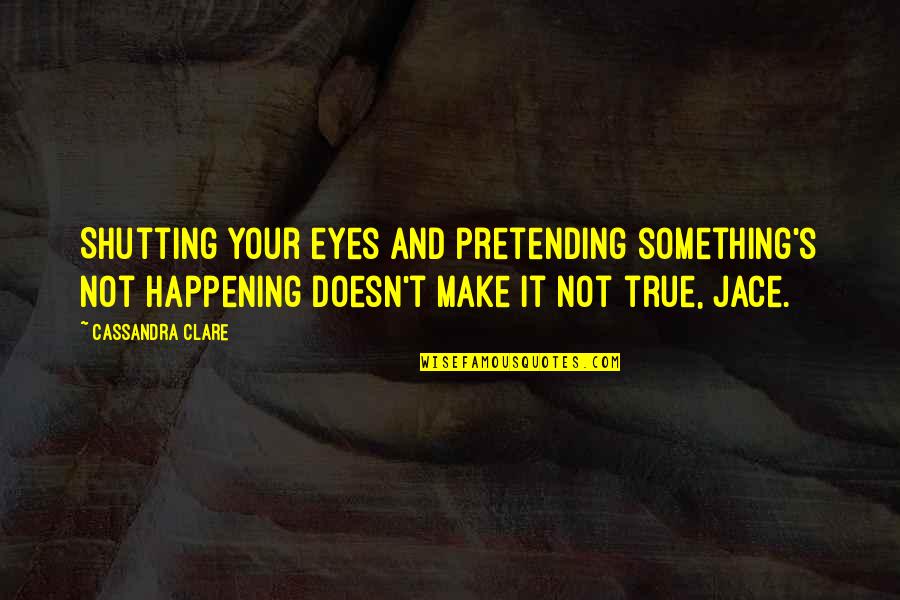 Shutting your eyes and pretending something's not happening doesn't make it not true, Jace. —
Cassandra Clare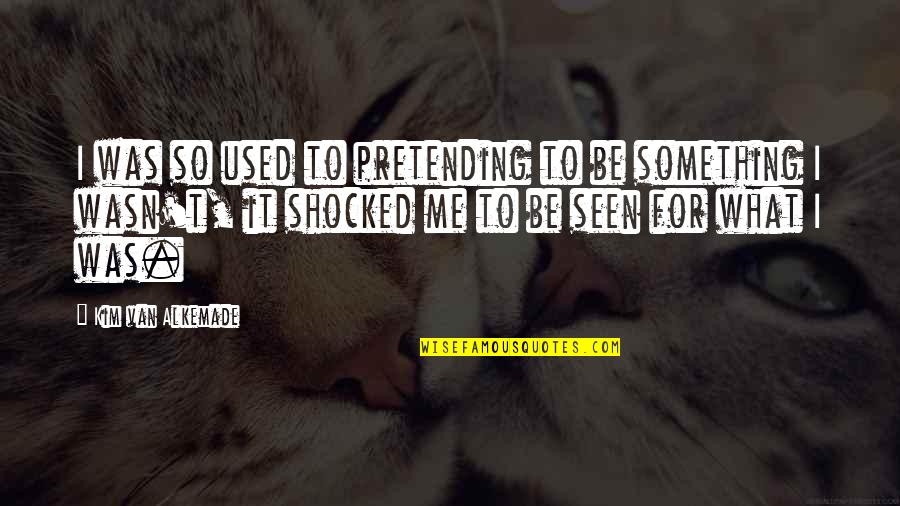 I was so used to pretending to be something I wasn't, it shocked me to be seen for what I was. —
Kim Van Alkemade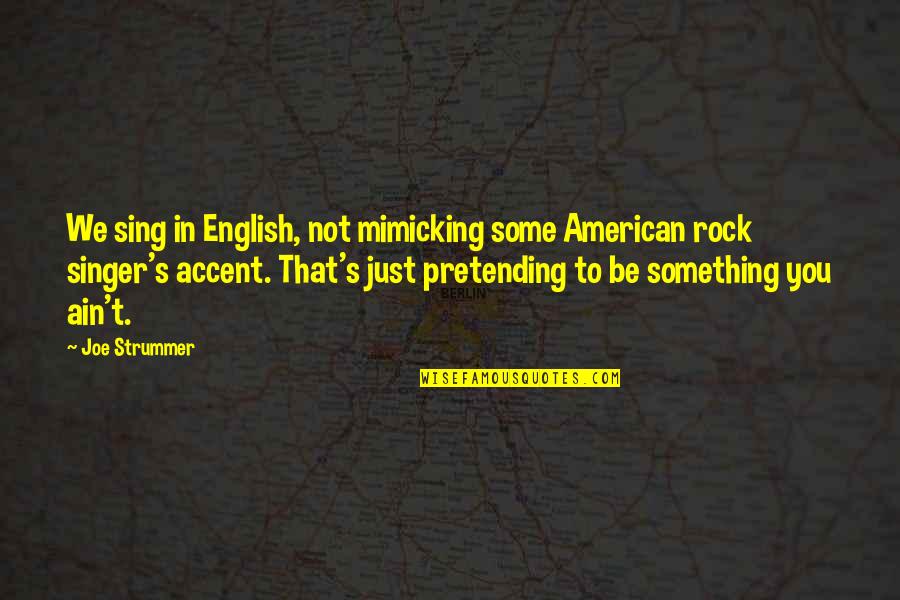 We sing in English, not mimicking some American rock singer's accent. That's just pretending to be something you ain't. —
Joe Strummer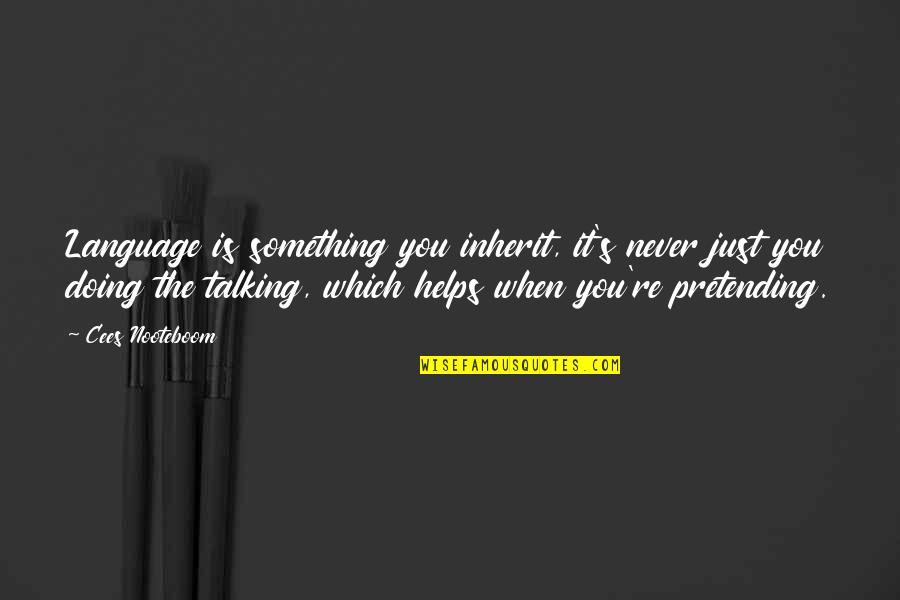 Language is something you inherit, it's never just you doing the talking, which helps when you're pretending. —
Cees Nooteboom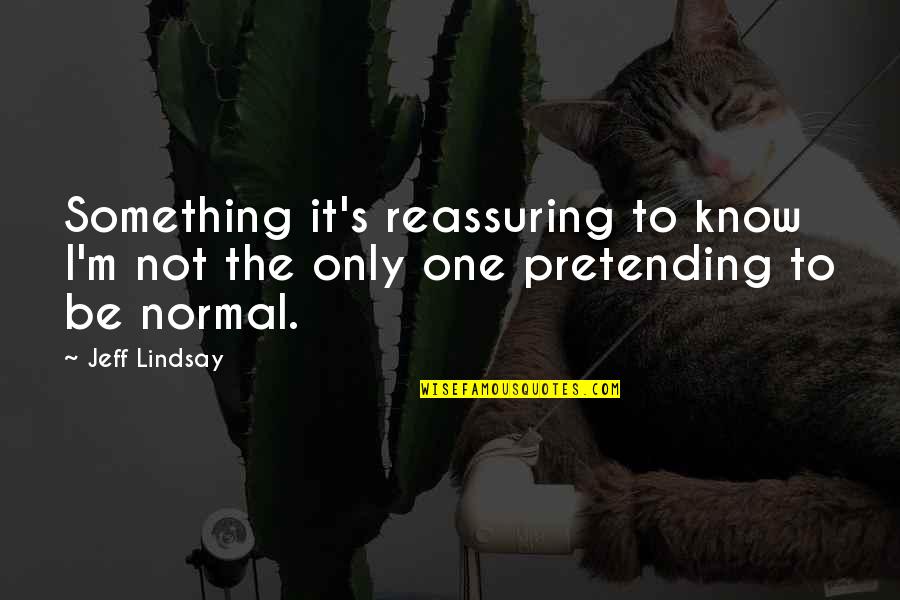 Something it's reassuring to know I'm not the only one pretending to be normal. —
Jeff Lindsay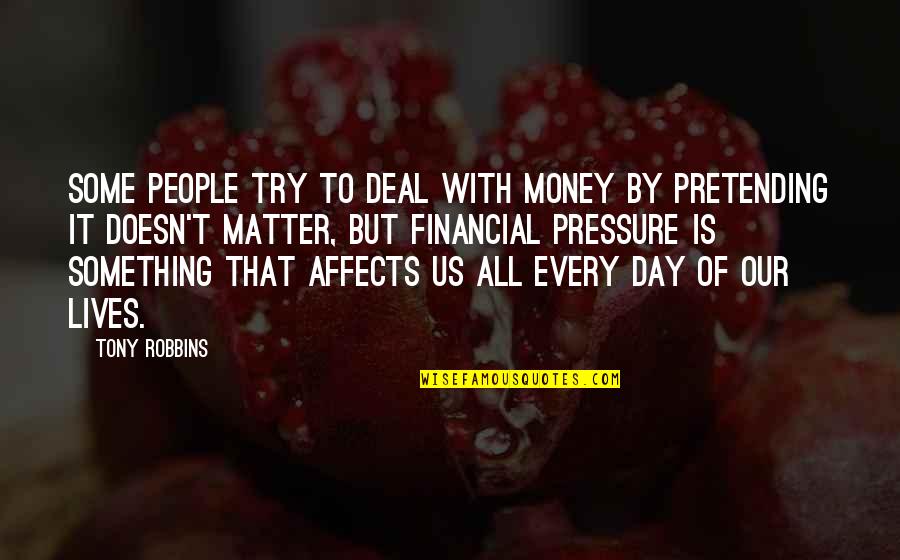 Some people try to deal with money by pretending it doesn't matter, but financial pressure is something that affects us all every day of our lives. —
Tony Robbins
I need something fun to get my mind off of pretending to die and I didn't have any squibs under water. —
Maria Thayer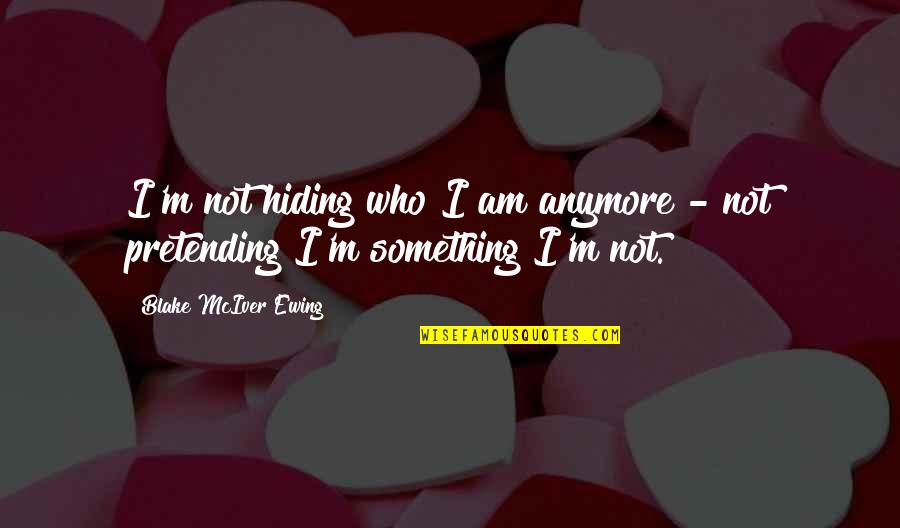 I'm not hiding who I am anymore - not pretending I'm something I'm not. —
Blake McIver Ewing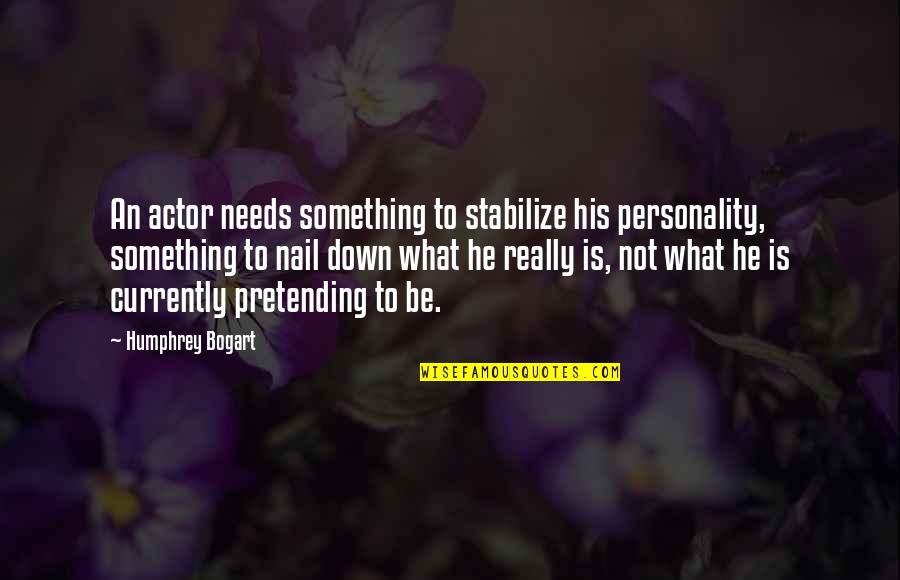 An actor needs something to stabilize his personality, something to nail down what he really is, not what he is currently pretending to be. —
Humphrey Bogart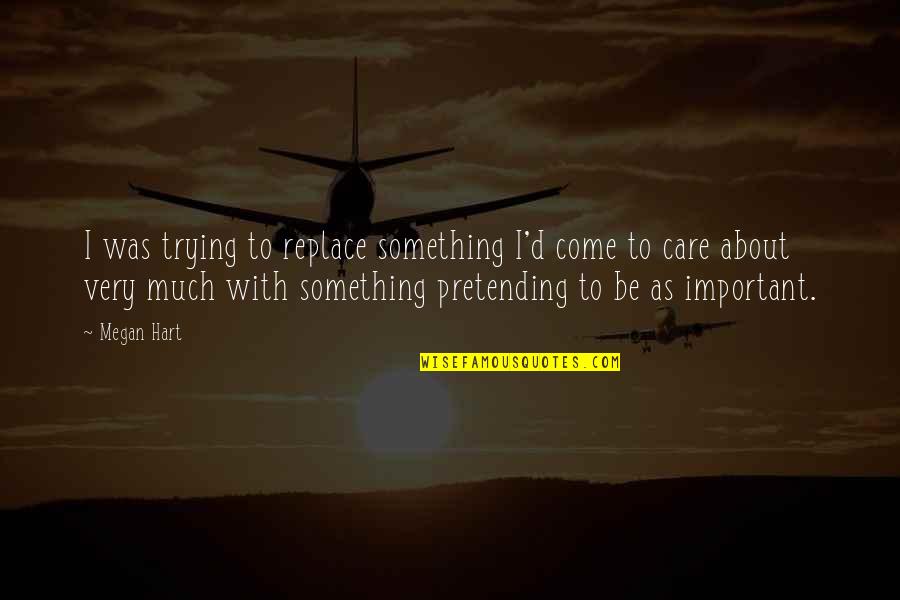 I was trying to replace something I'd come to care about very much with something pretending to be as important. —
Megan Hart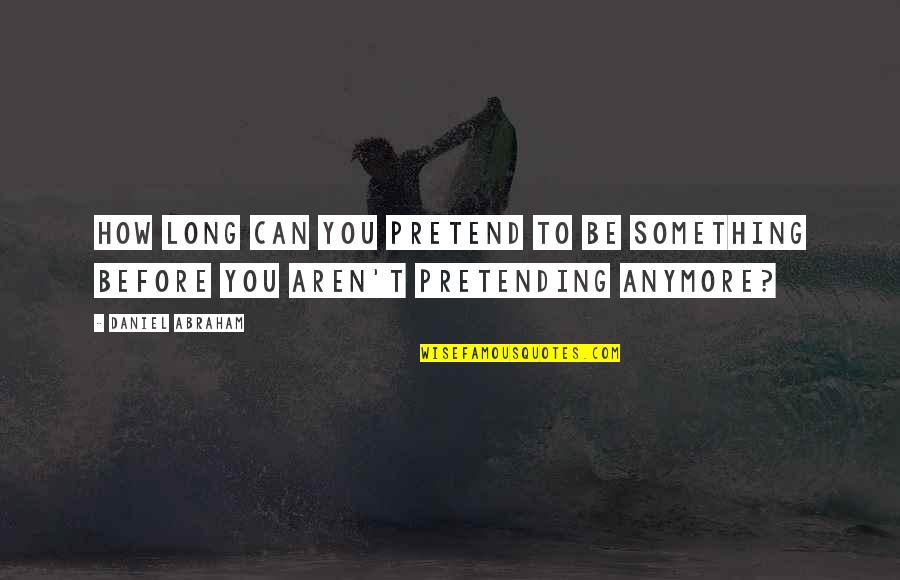 How long can you pretend to be something before you aren't pretending anymore? —
Daniel Abraham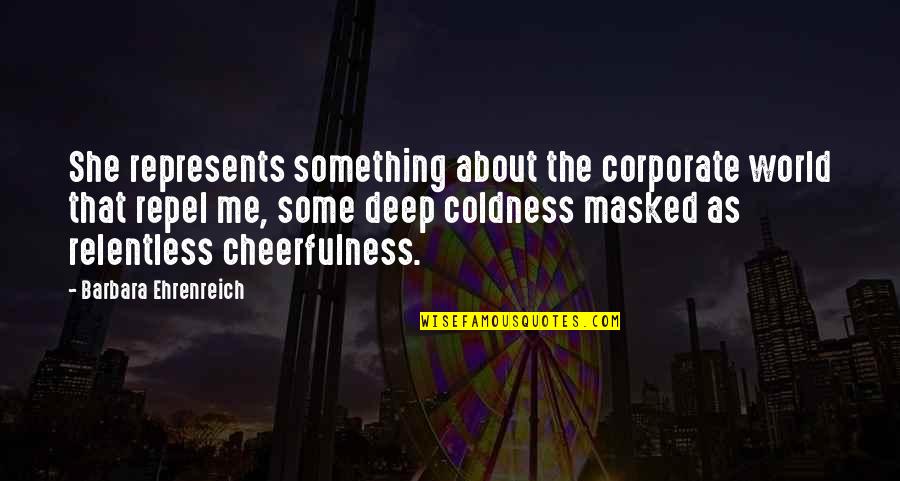 She represents something about the corporate world that repel me, some deep coldness masked as relentless cheerfulness. —
Barbara Ehrenreich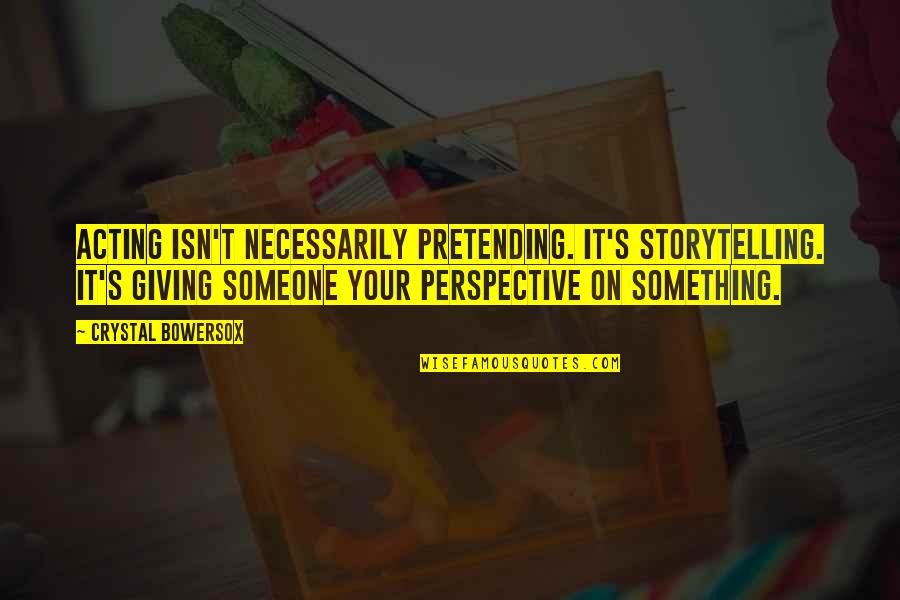 Acting isn't necessarily pretending. It's storytelling. It's giving someone your perspective on something. —
Crystal Bowersox