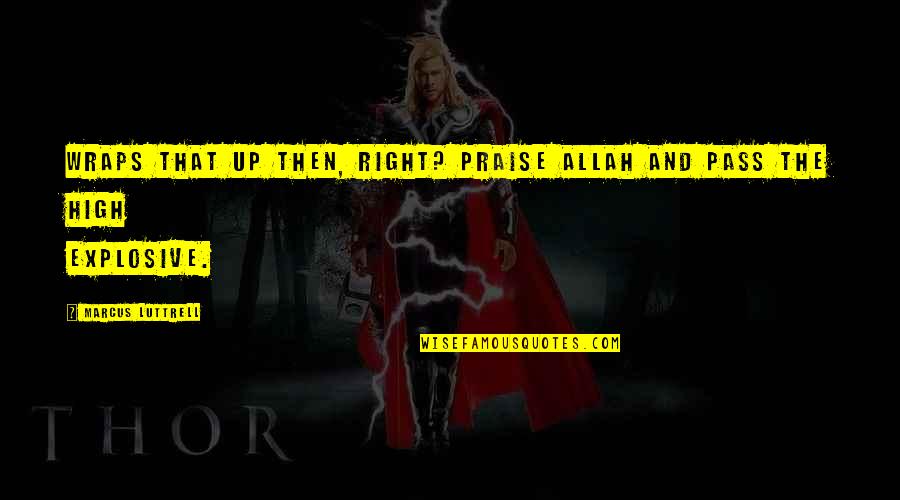 Wraps that up then, right? Praise Allah and pass the high explosive.
—
Marcus Luttrell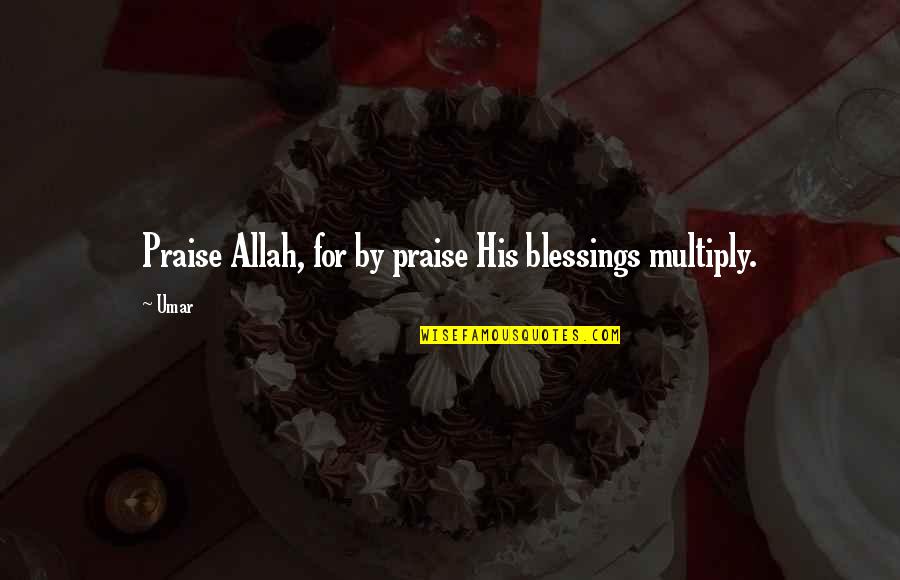 Praise Allah, for by praise His blessings multiply. —
Umar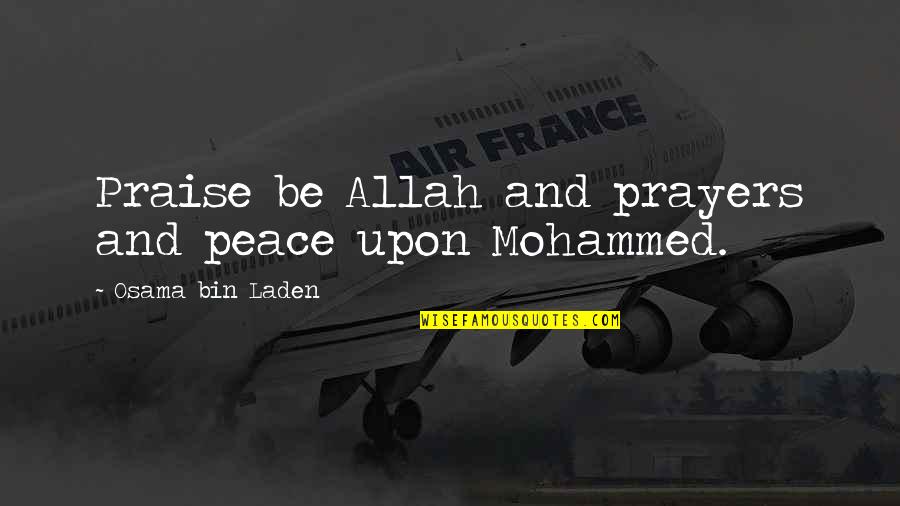 Praise be Allah and prayers and peace upon Mohammed. —
Osama Bin Laden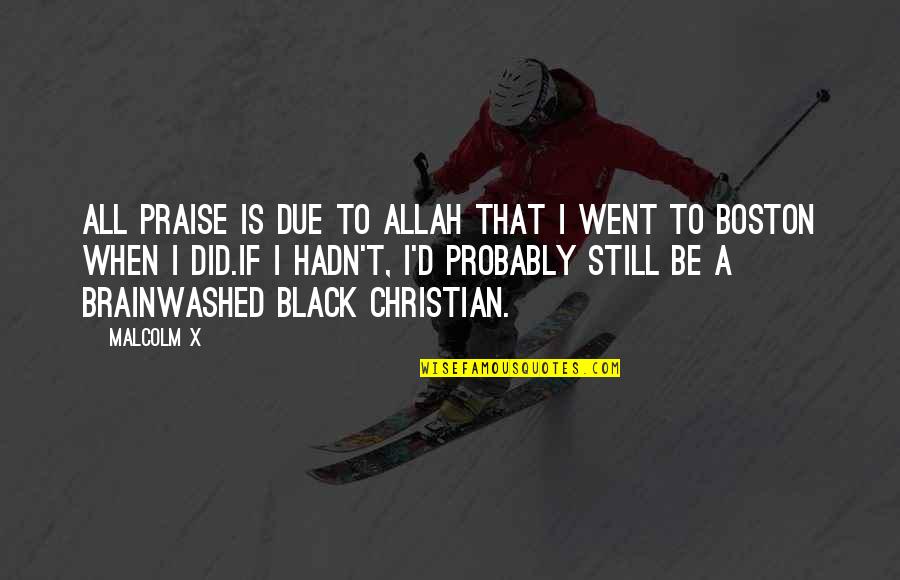 All praise is due to Allah that I went to Boston when I did.
If I hadn't, I'd probably still be a brainwashed black Christian. —
Malcolm X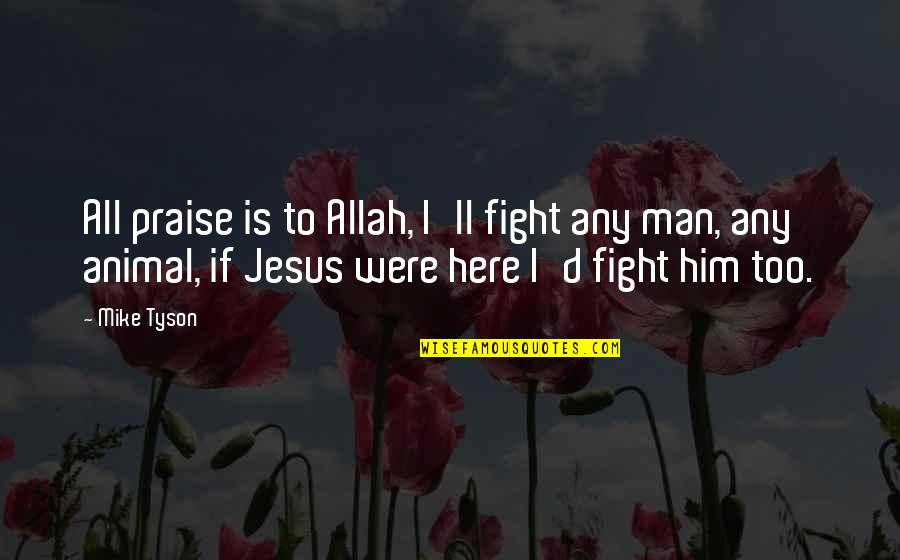 All praise is to Allah, I'll fight any man, any animal, if Jesus were here I'd fight him too. —
Mike Tyson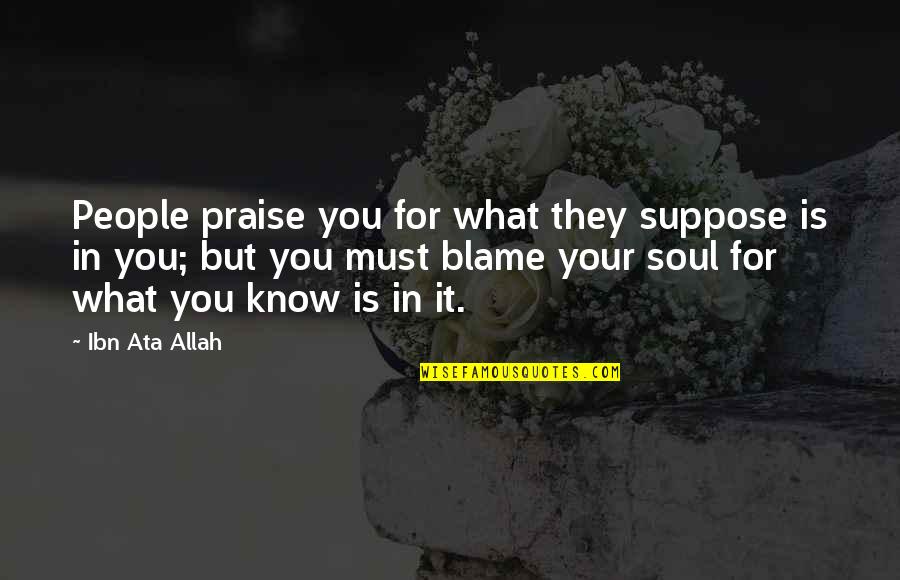 People praise you for what they suppose is in you; but you must blame your soul for what you know is in it. —
Ibn Ata Allah