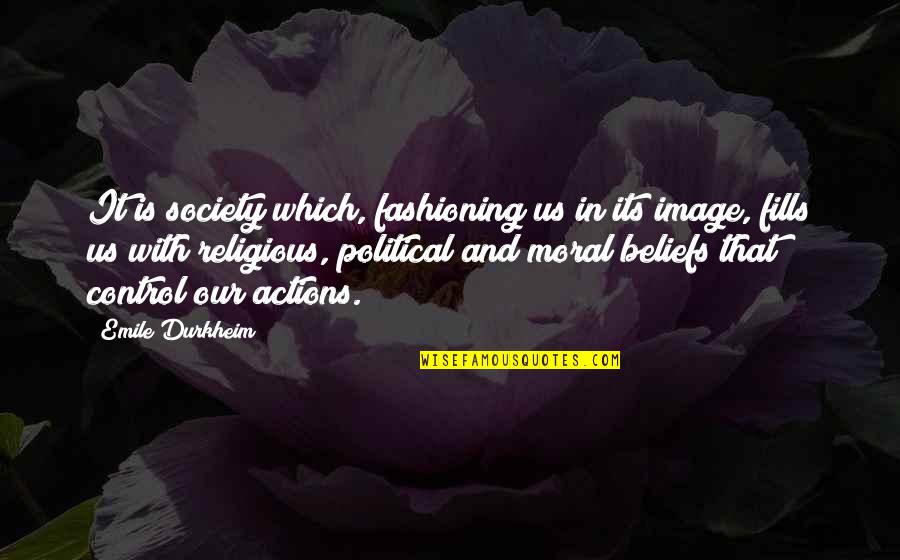 It is society which, fashioning us in its image, fills us with religious, political and moral beliefs that control our actions.
—
Emile Durkheim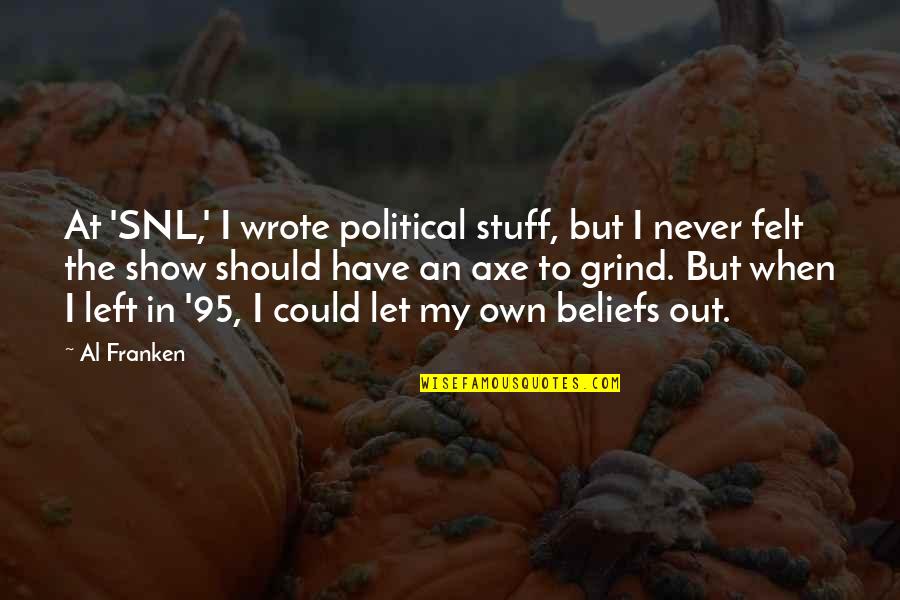 At 'SNL,' I wrote political stuff, but I never felt the show should have an axe to grind. But when I left in '95, I could let my own beliefs out.
—
Al Franken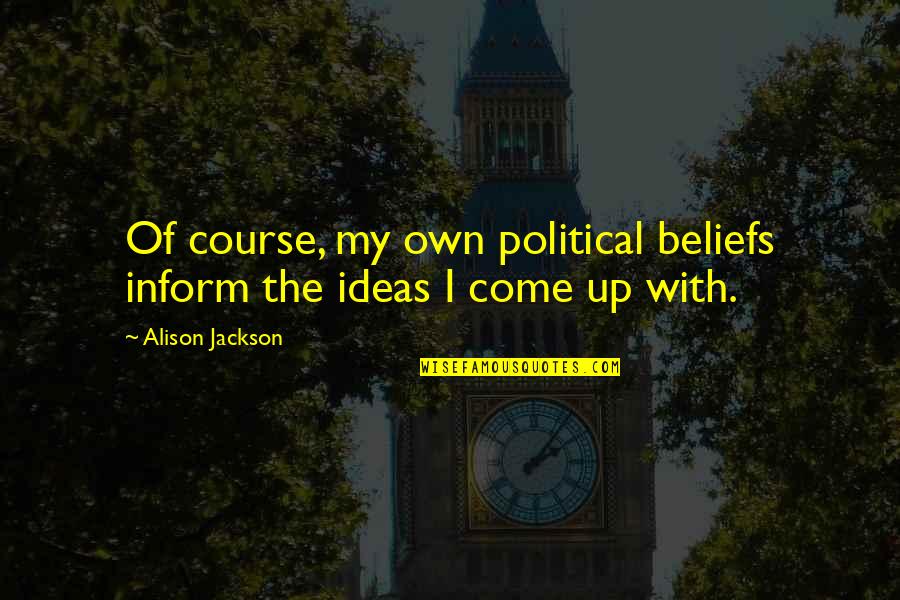 Of course, my own political beliefs inform the ideas I come up with.
—
Alison Jackson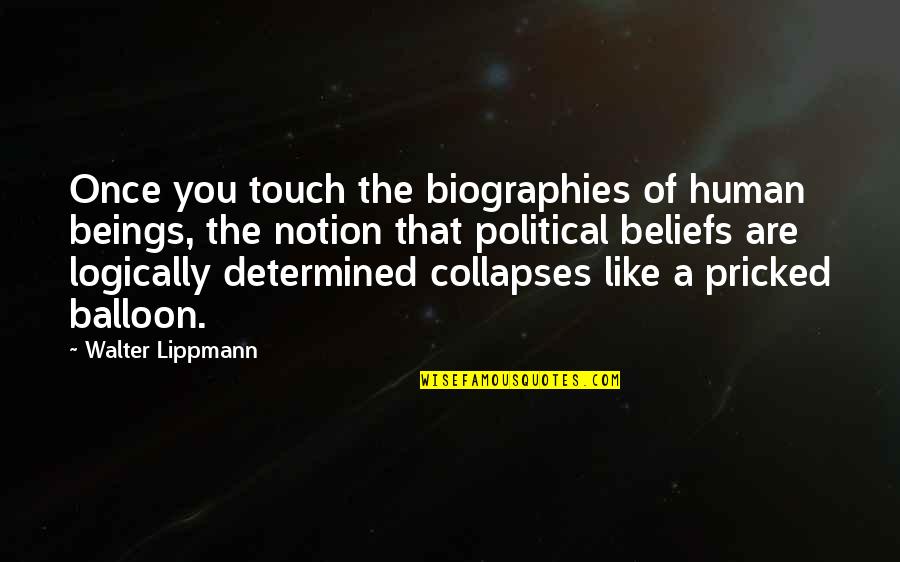 Once you touch the biographies of human beings, the notion that
political beliefs
are logically determined collapses like a pricked balloon. —
Walter Lippmann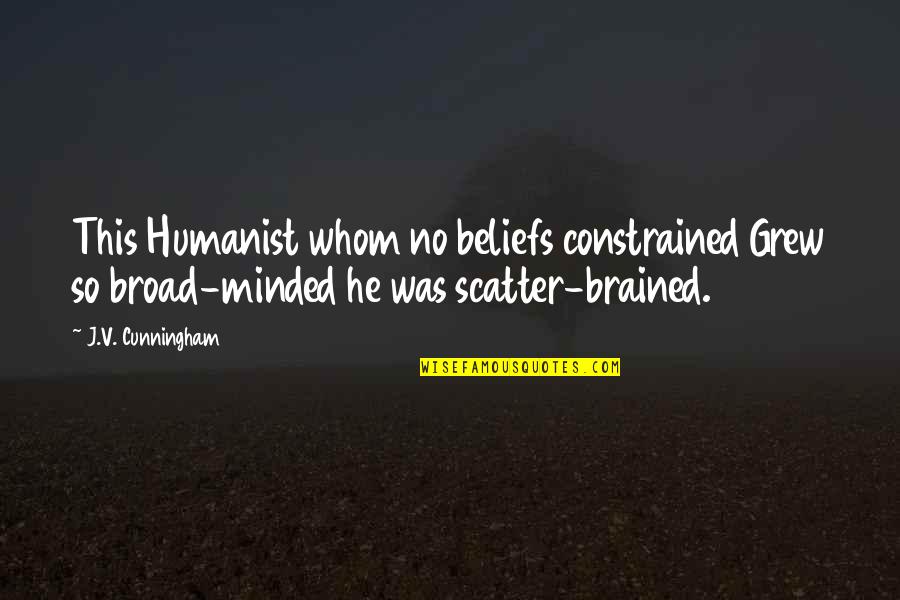 This Humanist whom no beliefs constrained Grew so broad-minded he was scatter-brained. —
J.V. Cunningham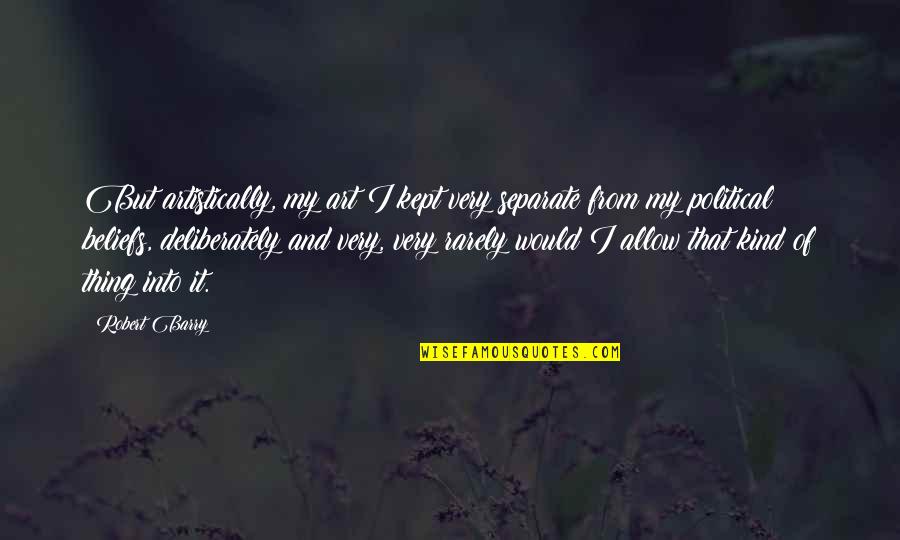 But artistically, my art I kept very separate from my
political beliefs
, deliberately and very, very rarely would I allow that kind of thing into it. —
Robert Barry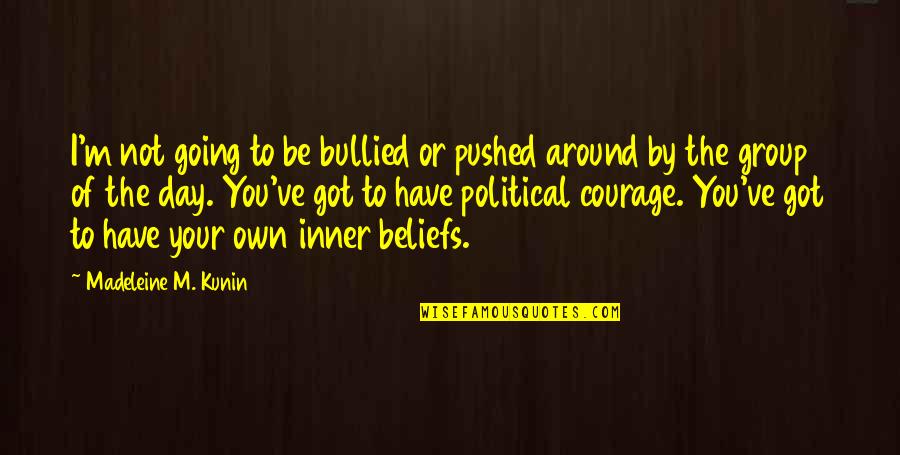 I'm not going to be bullied or pushed around by the group of the day. You've got to have political courage. You've got to have your own inner beliefs. —
Madeleine M. Kunin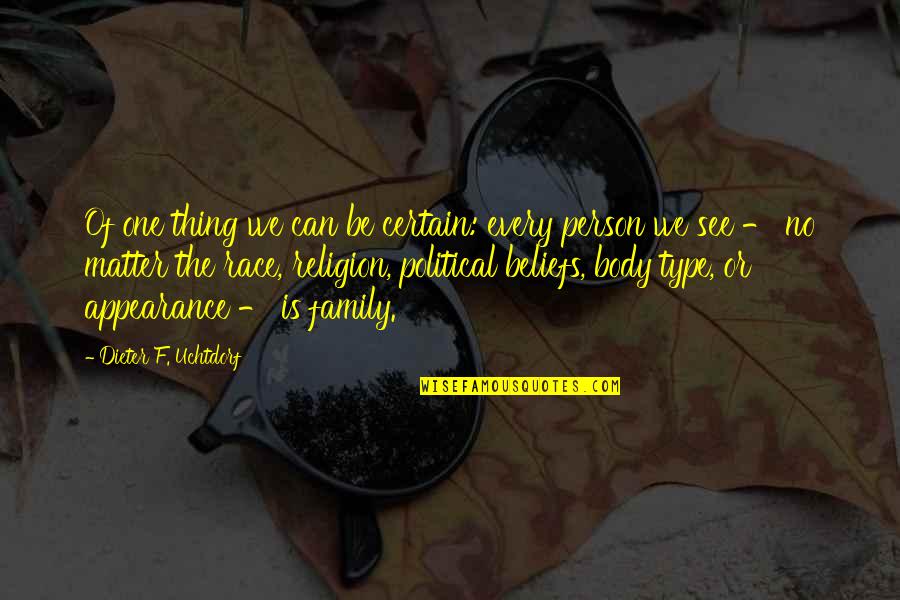 Of one thing we can be certain: every person we see - no matter the race, religion,
political beliefs
, body type, or appearance - is family. —
Dieter F. Uchtdorf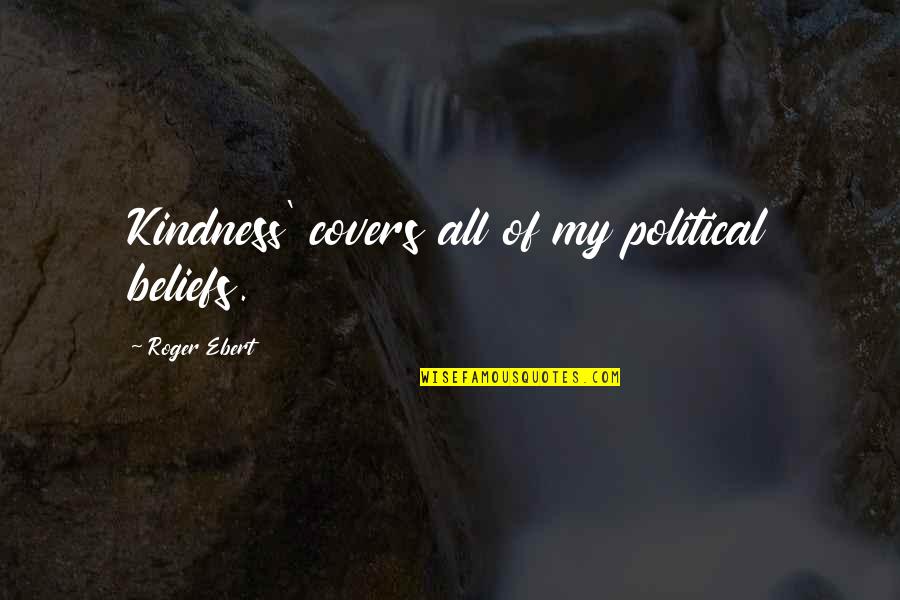 Kindness' covers all of my
political beliefs
. —
Roger Ebert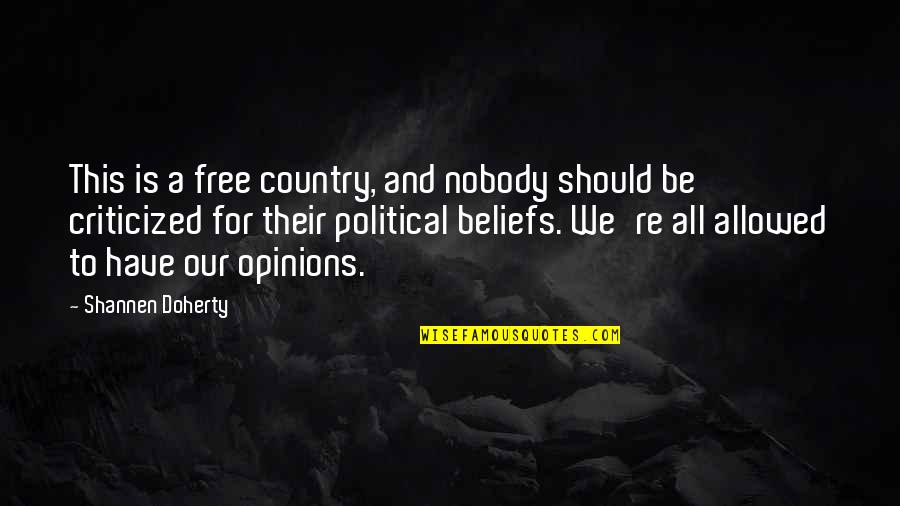 This is a free country, and nobody should be criticized for their
political beliefs
. We're all allowed to have our opinions. —
Shannen Doherty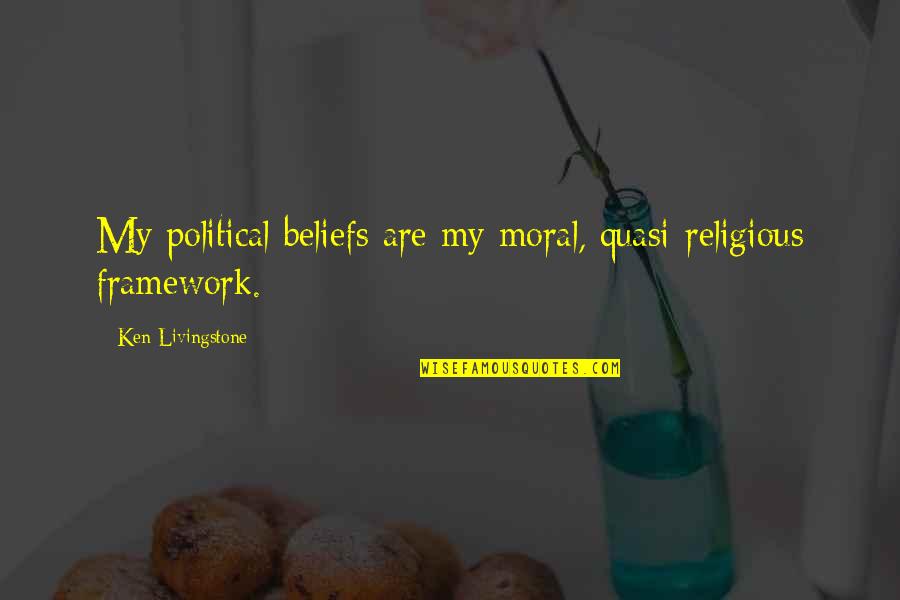 My
political beliefs
are my moral, quasi-religious framework. —
Ken Livingstone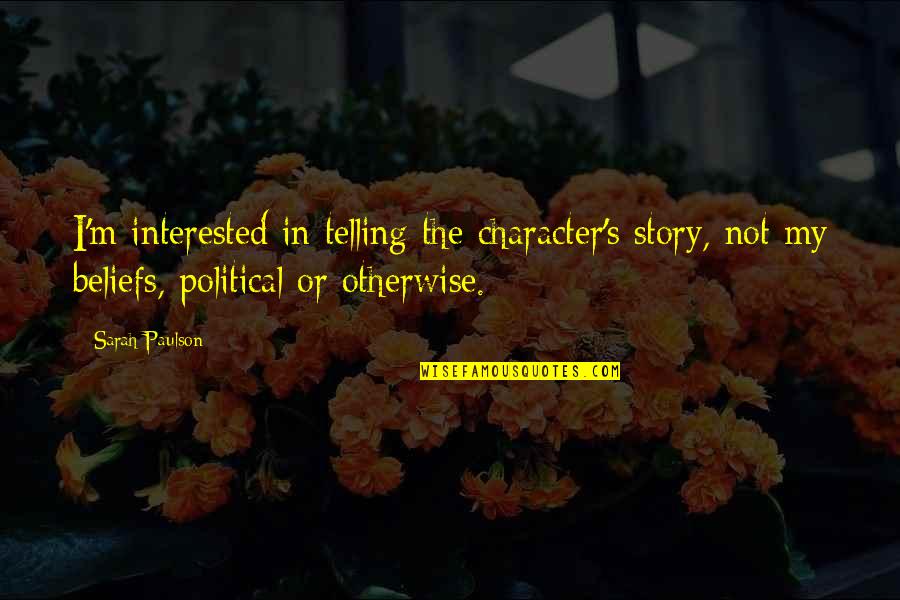 I'm interested in telling the character's story, not my beliefs, political or otherwise. —
Sarah Paulson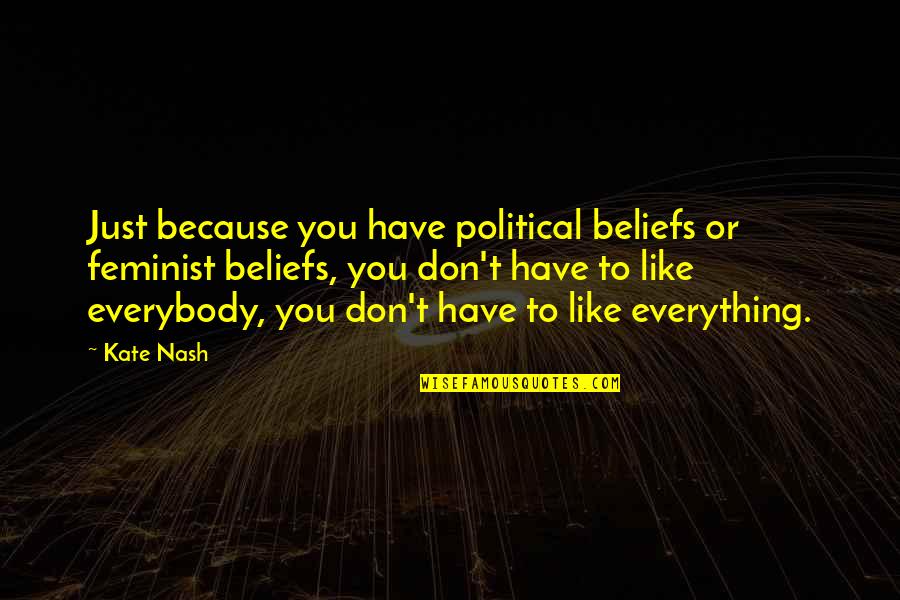 Just because you have
political beliefs
or feminist beliefs, you don't have to like everybody, you don't have to like everything. —
Kate Nash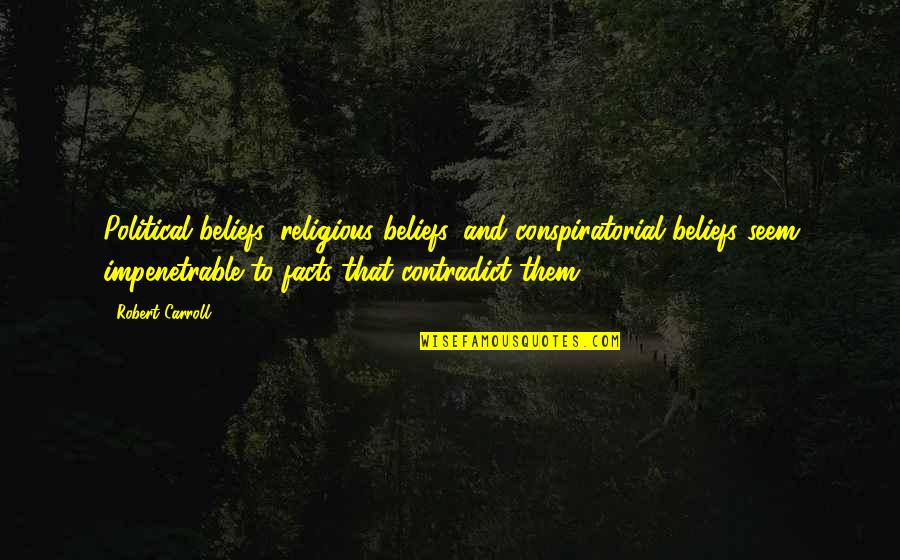 Political beliefs
, religious beliefs, and conspiratorial beliefs seem impenetrable to facts that contradict them. —
Robert Carroll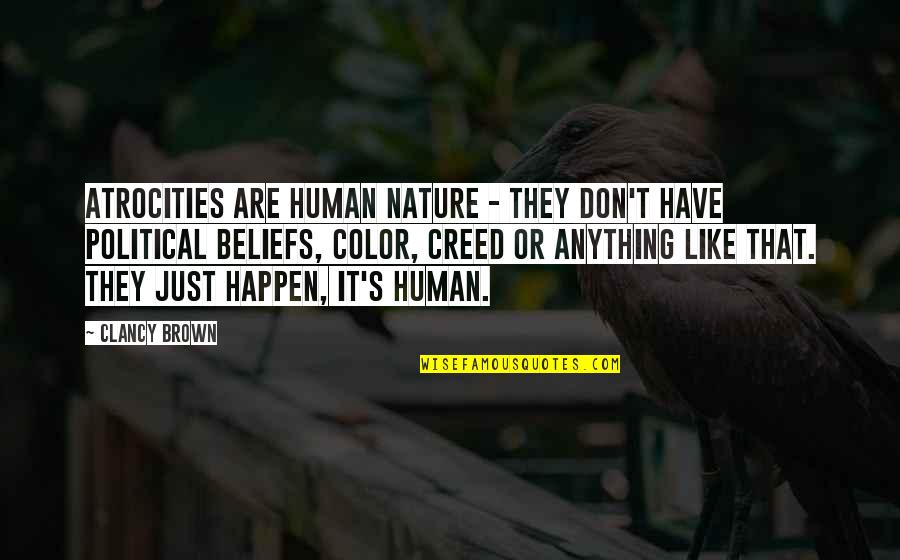 Atrocities are human nature - they don't have
political beliefs
, color, creed or anything like that. They just happen, it's human. —
Clancy Brown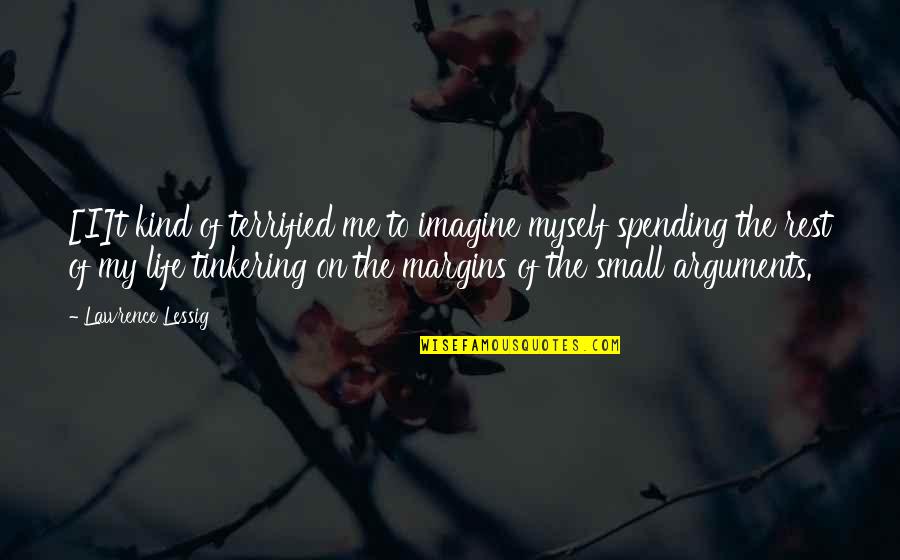 [I]t kind of terrified me to imagine myself spending the rest of my life tinkering on the margins of the small arguments. —
Lawrence Lessig