Polanski Quotes
Collection of top 35 famous quotes about Polanski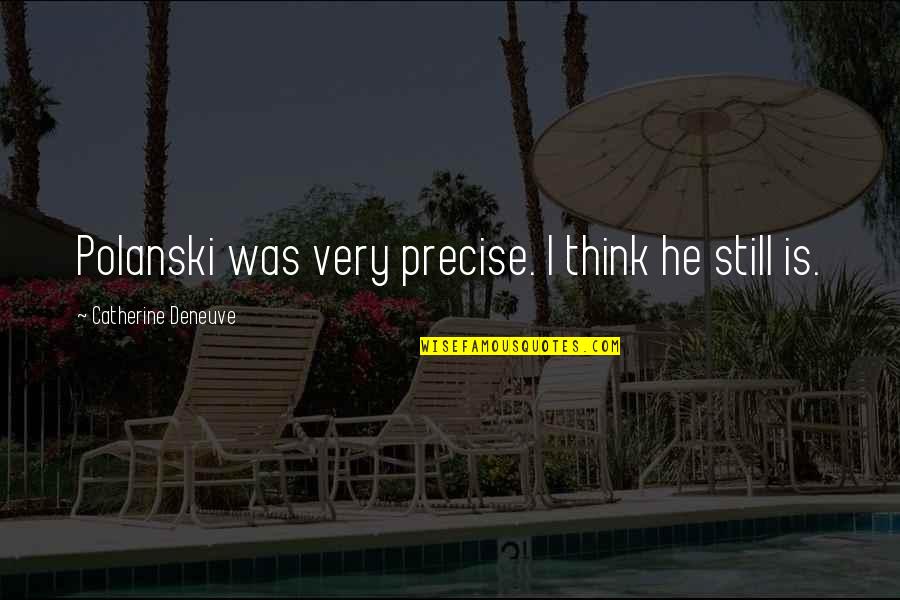 Polanski was very precise. I think he still is.
—
Catherine Deneuve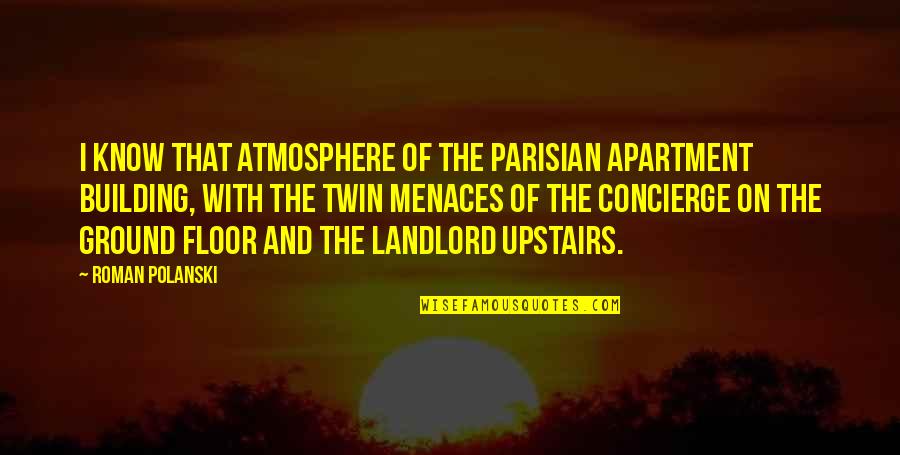 I know that atmosphere of the Parisian apartment building, with the twin menaces of the concierge on the ground floor and the landlord upstairs.
—
Roman Polanski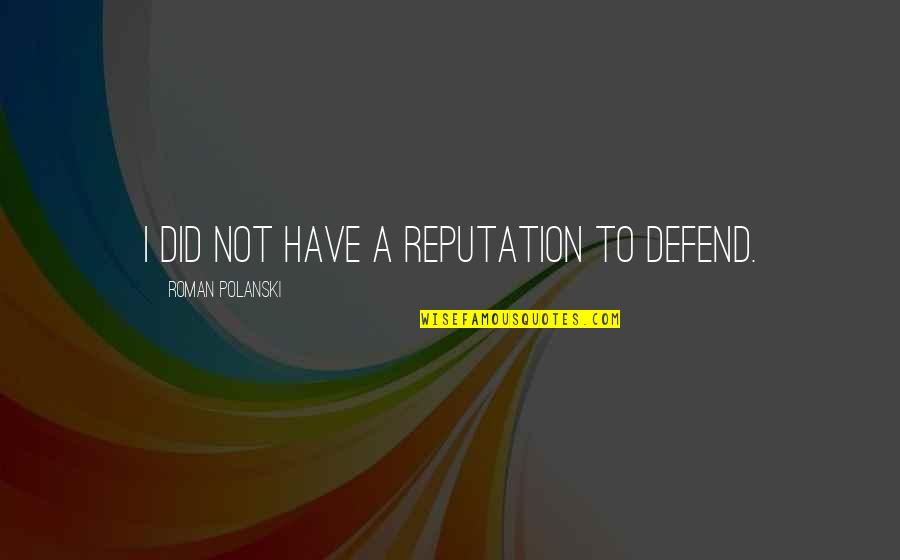 I did not have a reputation to defend.
—
Roman Polanski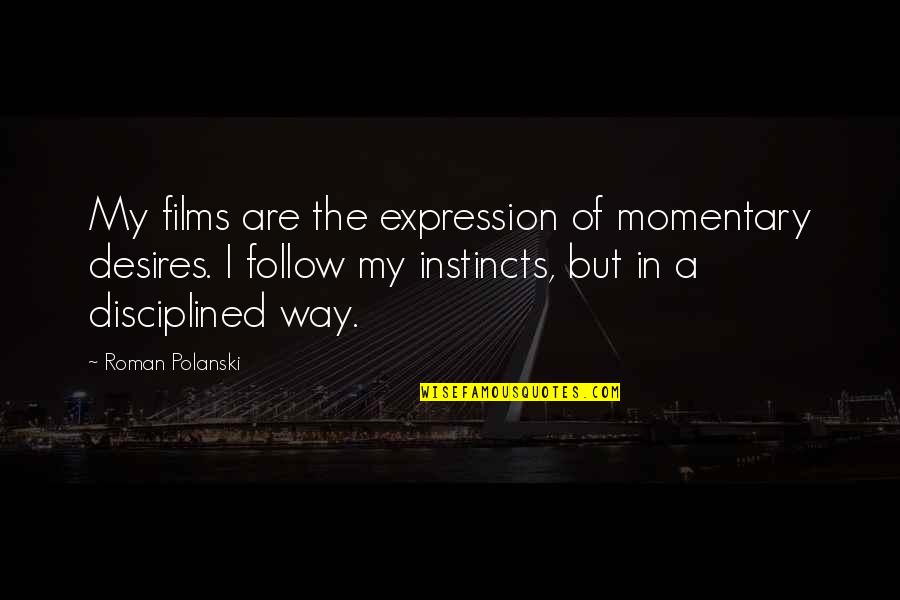 My films are the expression of momentary desires. I follow my instincts, but in a disciplined way.
—
Roman Polanski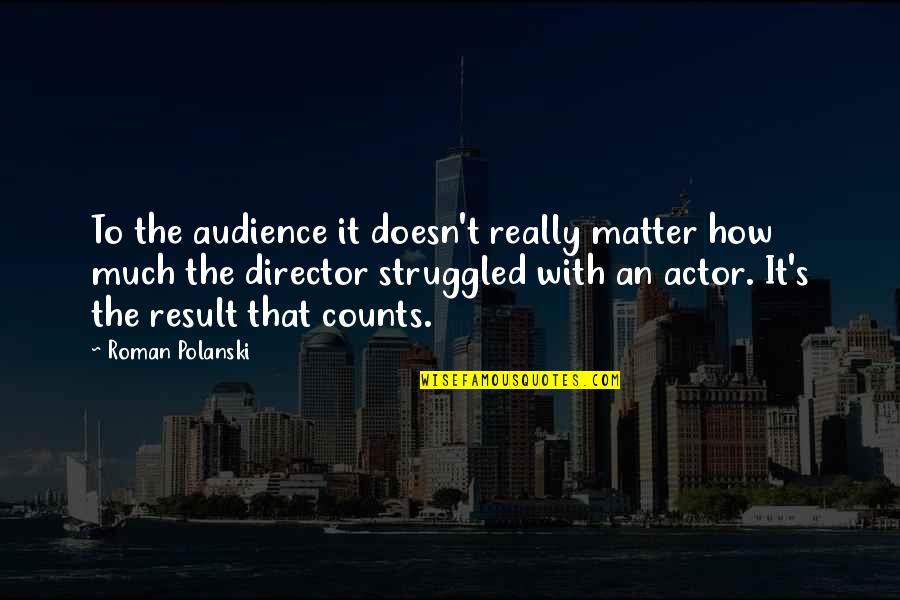 To the audience it doesn't really matter how much the director struggled with an actor. It's the result that counts.
—
Roman Polanski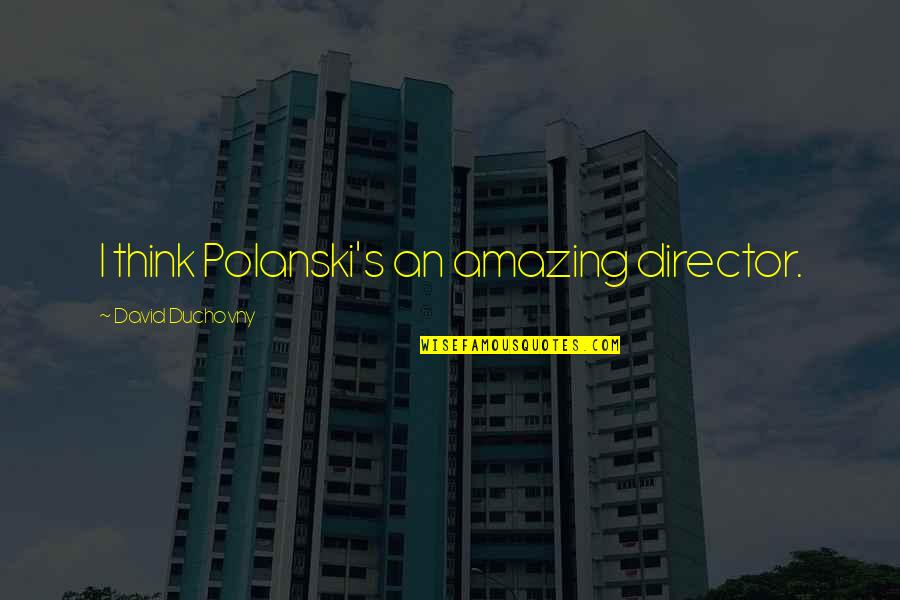 I think Polanski's an amazing director.
—
David Duchovny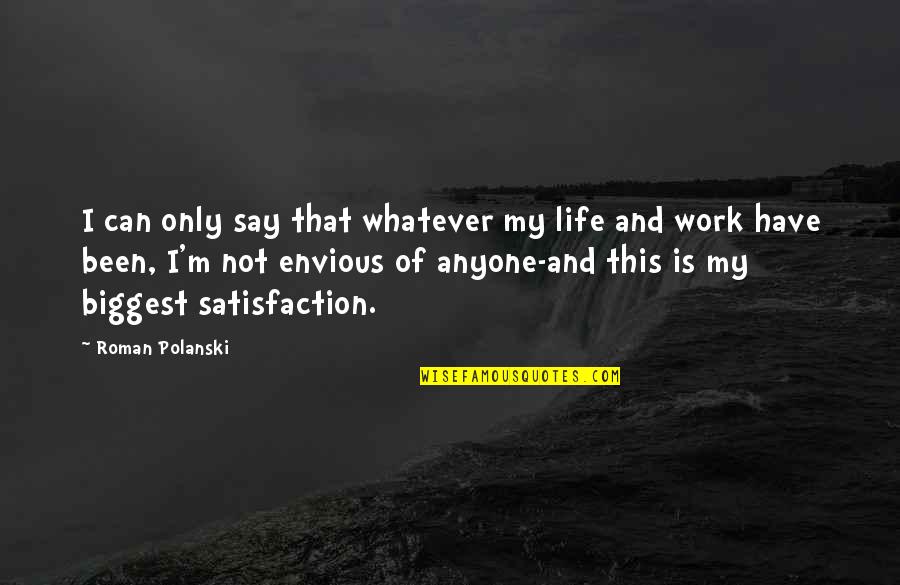 I can only say that whatever my life and work have been, I'm not envious of anyone-and this is my biggest satisfaction.
—
Roman Polanski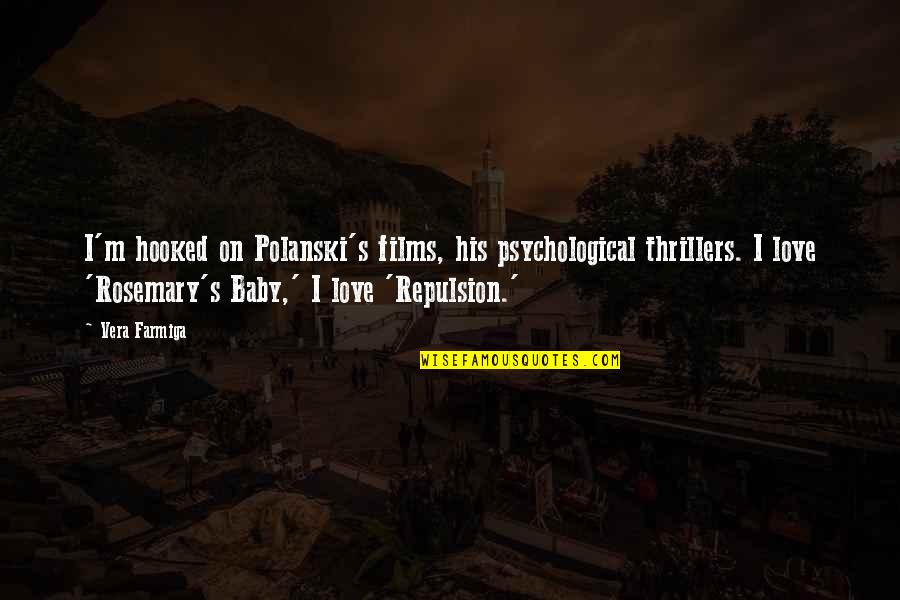 I'm hooked on Polanski's films, his psychological thrillers. I love 'Rosemary's Baby,' I love 'Repulsion.'
—
Vera Farmiga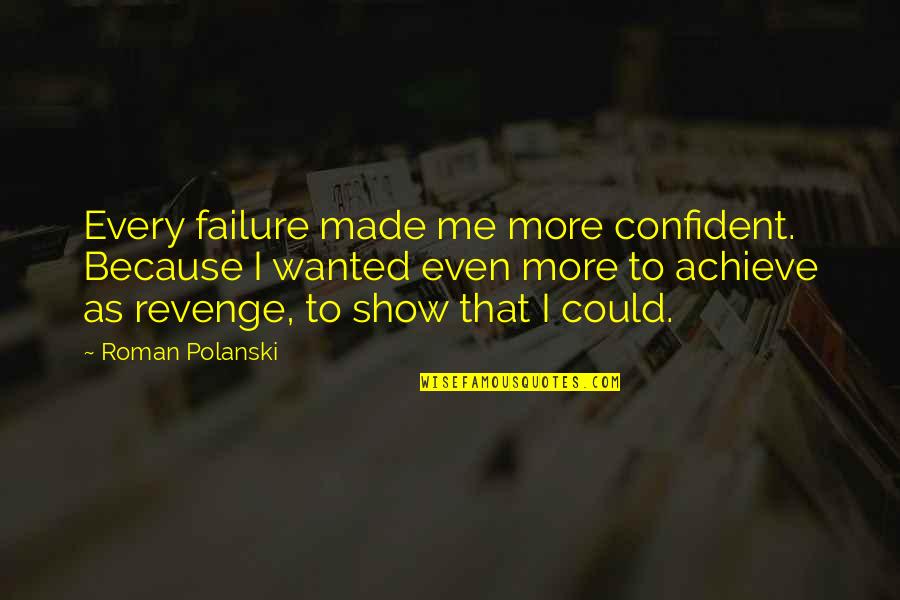 Every failure made me more confident. Because I wanted even more to achieve as revenge, to show that I could. —
Roman Polanski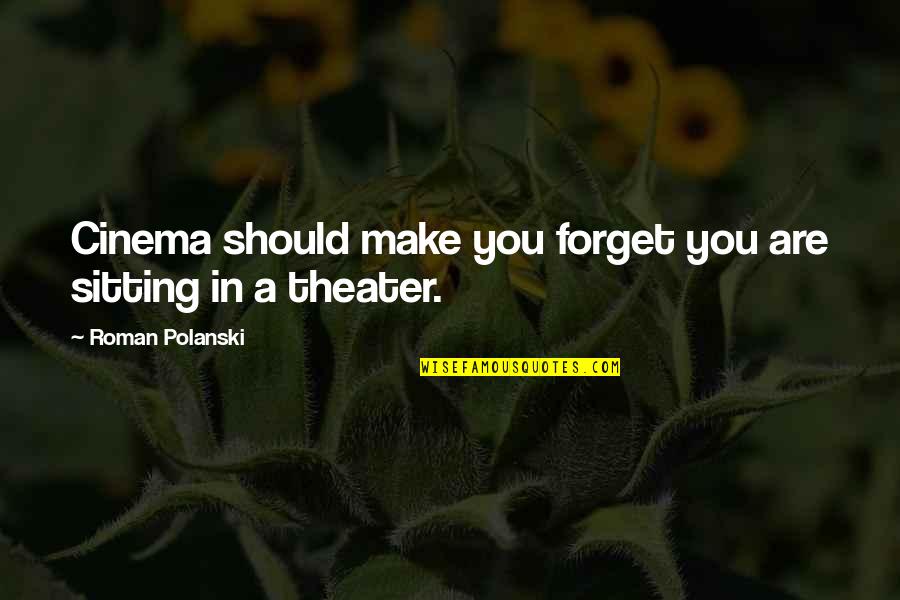 Cinema should make you forget you are sitting in a theater. —
Roman Polanski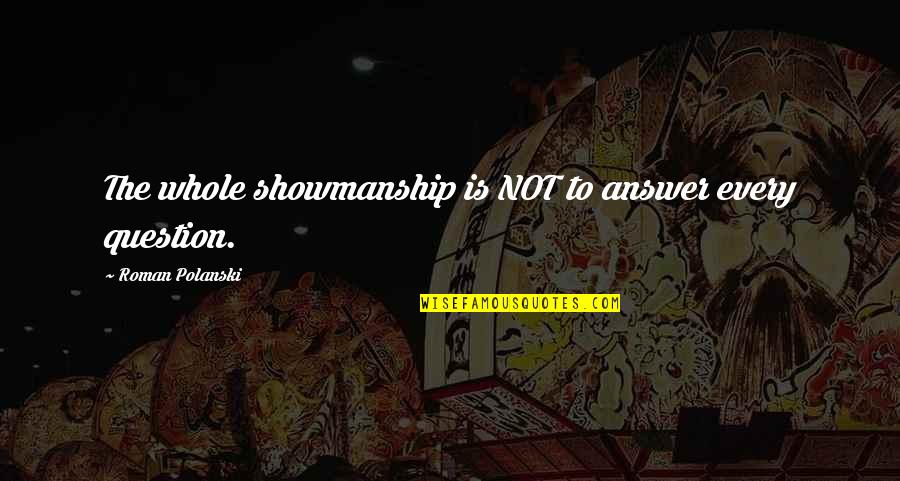 The whole showmanship is NOT to answer every question. —
Roman Polanski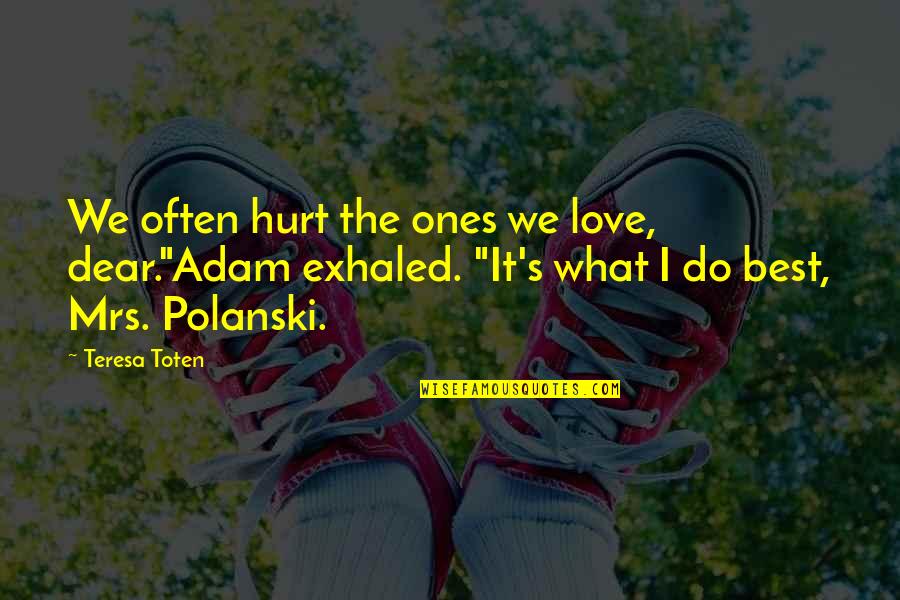 We often hurt the ones we love, dear."
Adam exhaled. "It's what I do best, Mrs.
Polanski
. —
Teresa Toten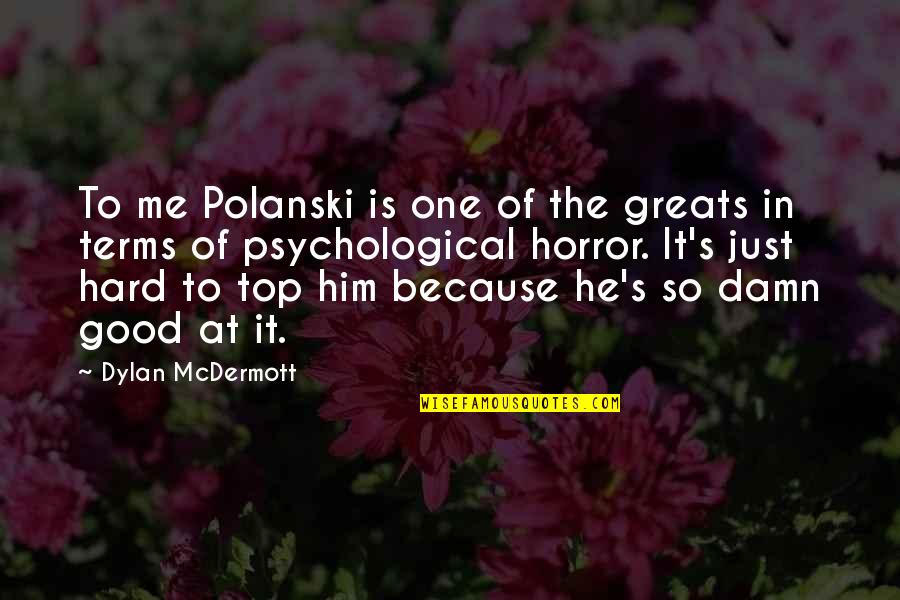 To me
Polanski
is one of the greats in terms of psychological horror. It's just hard to top him because he's so damn good at it. —
Dylan McDermott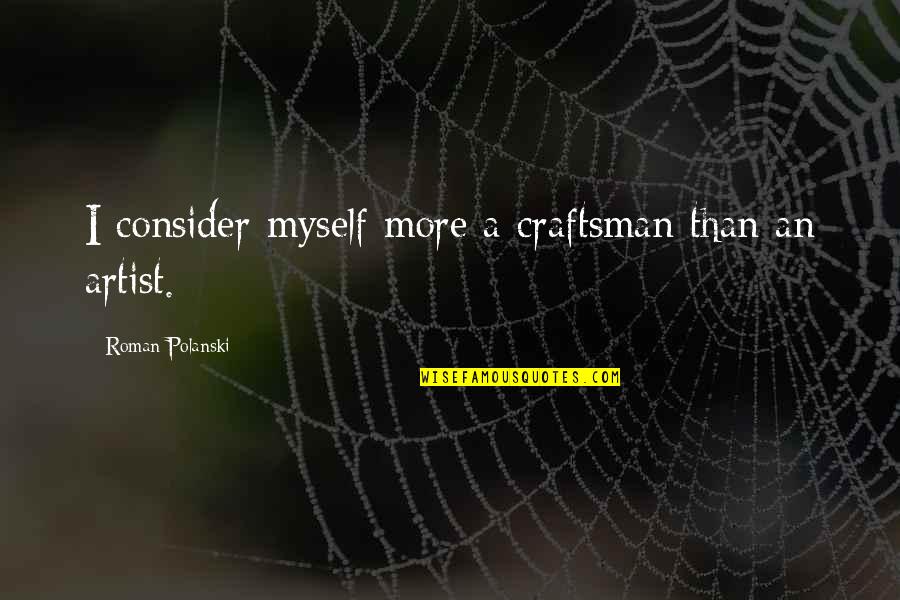 I consider myself more a craftsman than an artist. —
Roman Polanski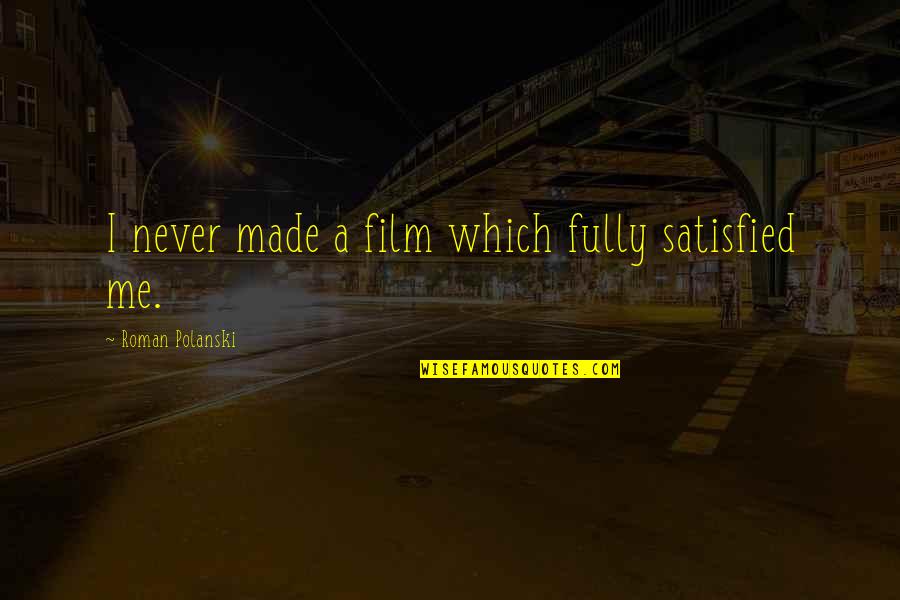 I never made a film which fully satisfied me. —
Roman Polanski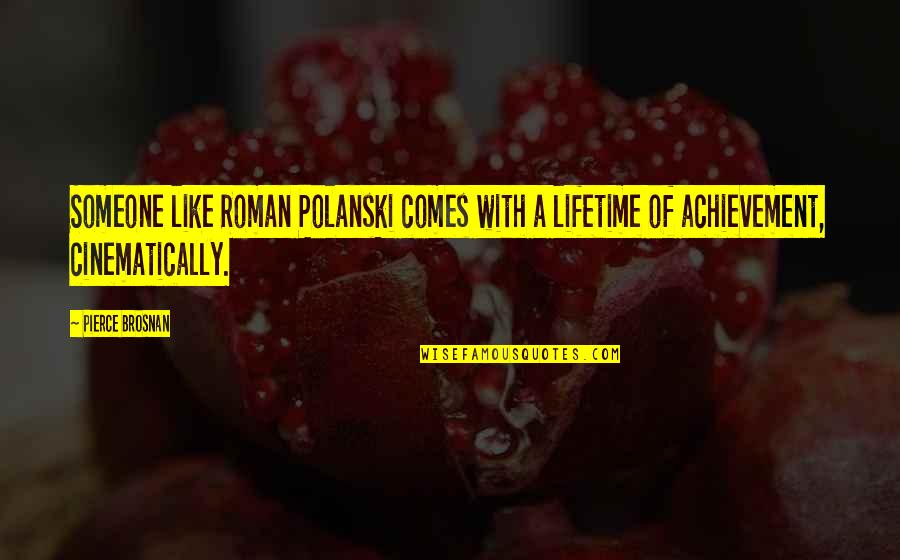 Someone like Roman
Polanski
comes with a lifetime of achievement, cinematically. —
Pierce Brosnan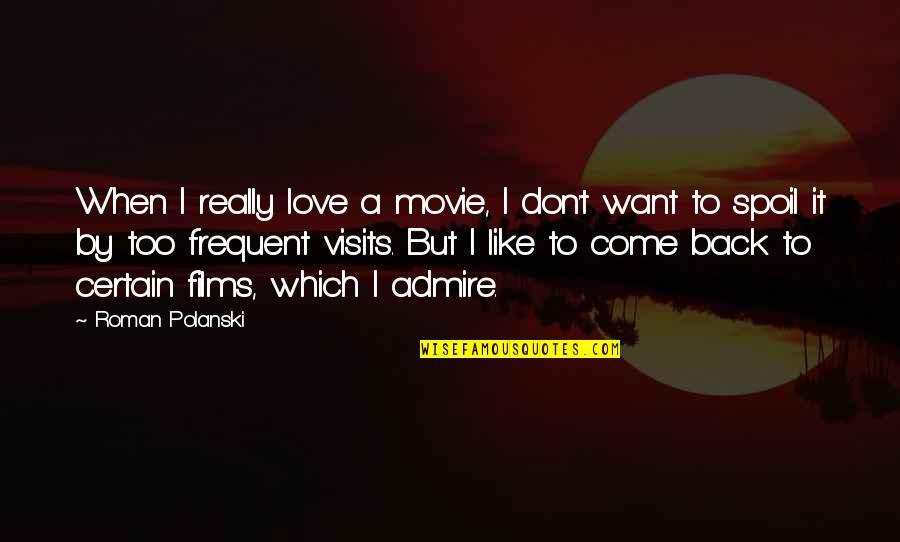 When I really love a movie, I don't want to spoil it by too frequent visits. But I like to come back to certain films, which I admire. —
Roman Polanski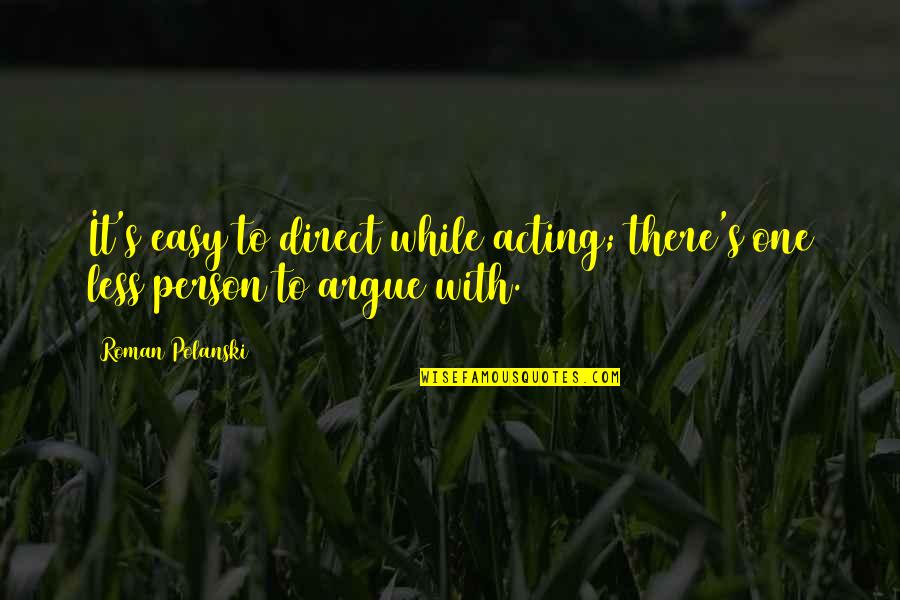 It's easy to direct while acting; there's one less person to argue with. —
Roman Polanski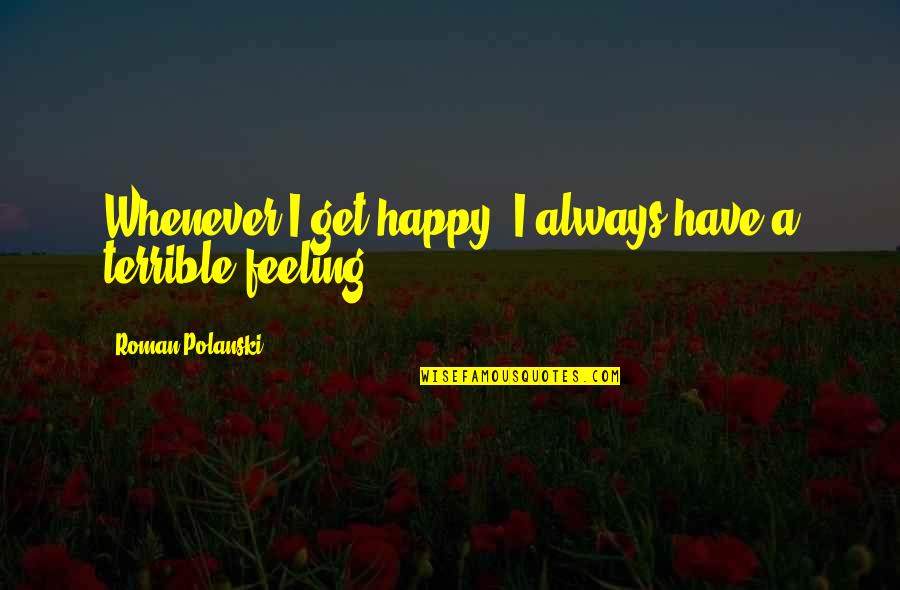 Whenever I get happy, I always have a terrible feeling. —
Roman Polanski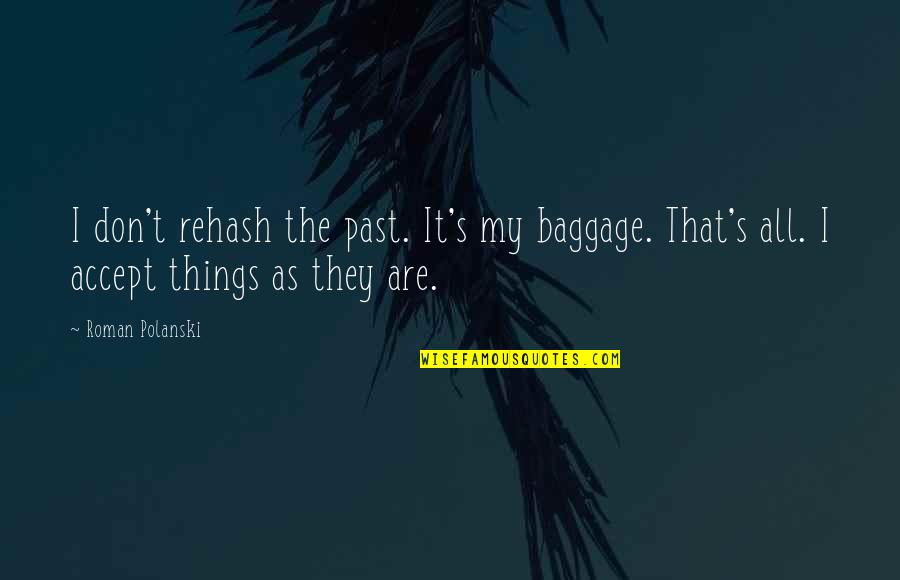 I don't rehash the past. It's my baggage. That's all. I accept things as they are. —
Roman Polanski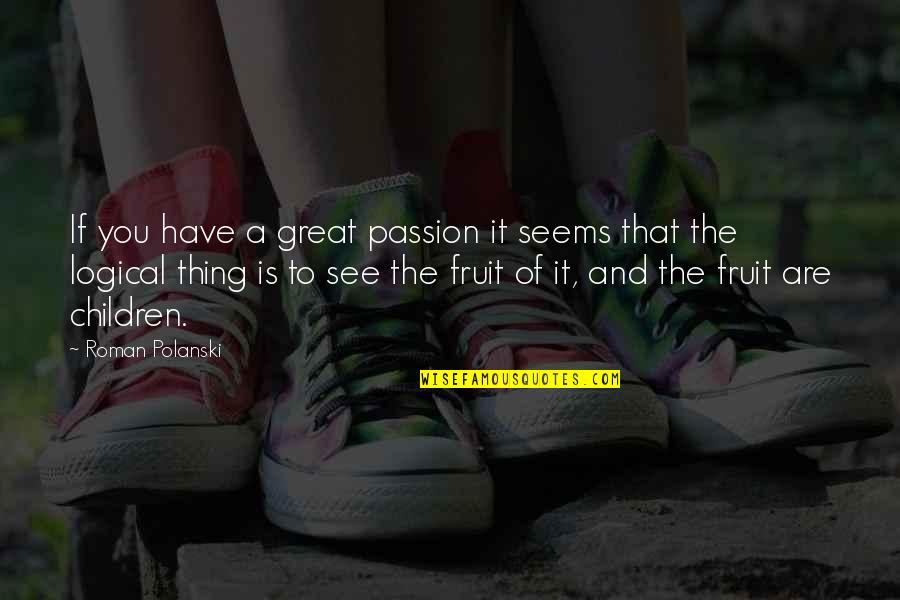 If you have a great passion it seems that the logical thing is to see the fruit of it, and the fruit are children. —
Roman Polanski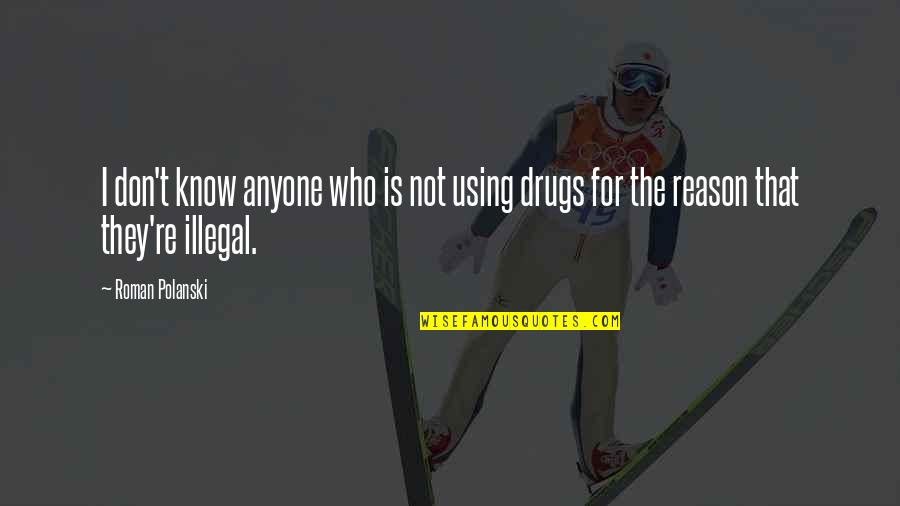 I don't know anyone who is not using drugs for the reason that they're illegal. —
Roman Polanski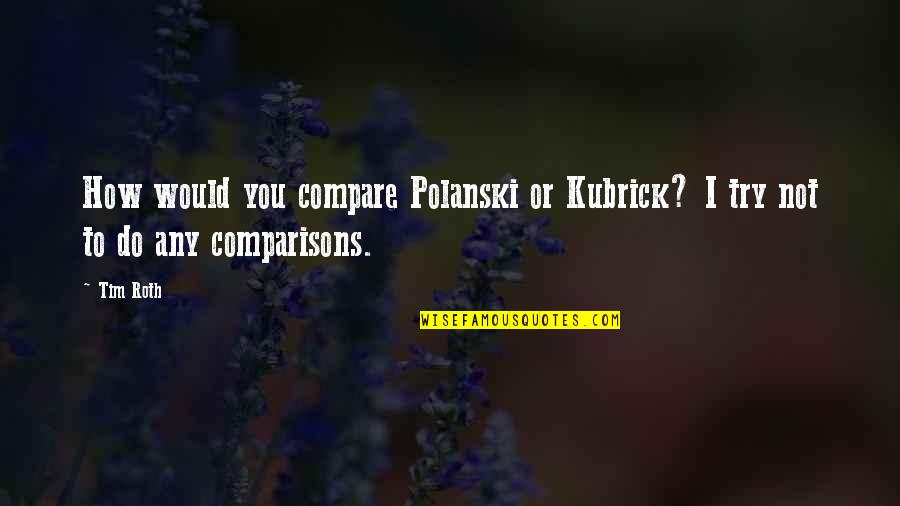 How would you compare
Polanski
or Kubrick? I try not to do any comparisons. —
Tim Roth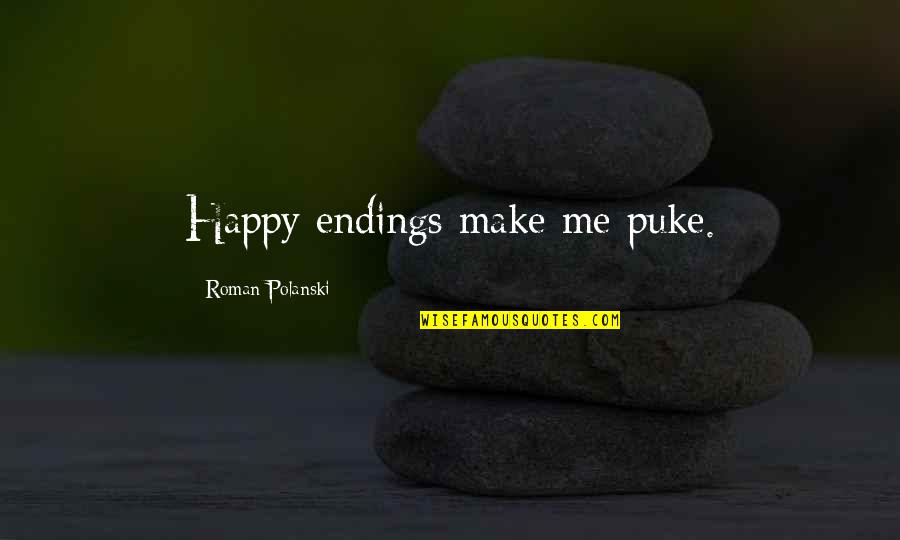 Happy endings make me puke. —
Roman Polanski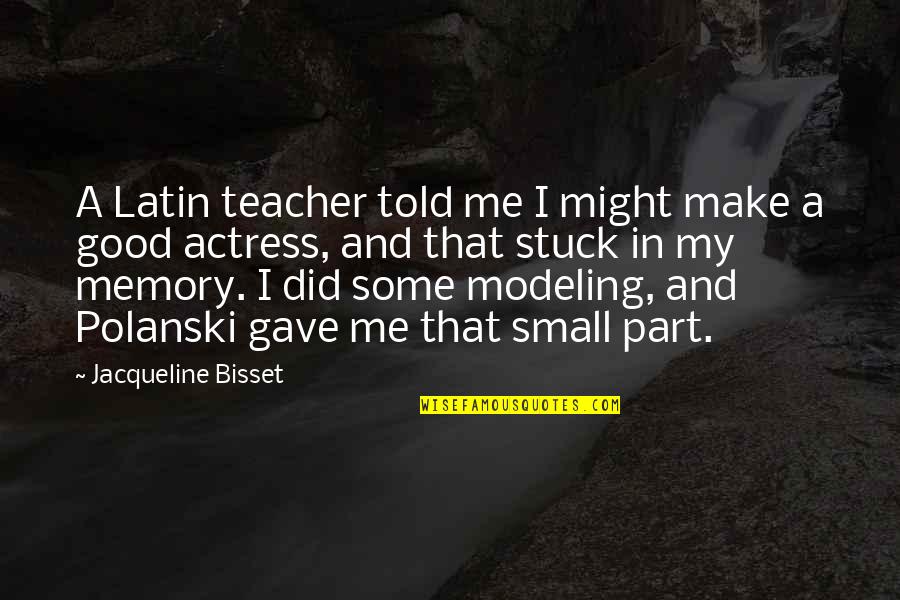 A Latin teacher told me I might make a good actress, and that stuck in my memory. I did some modeling, and
Polanski
gave me that small part. —
Jacqueline Bisset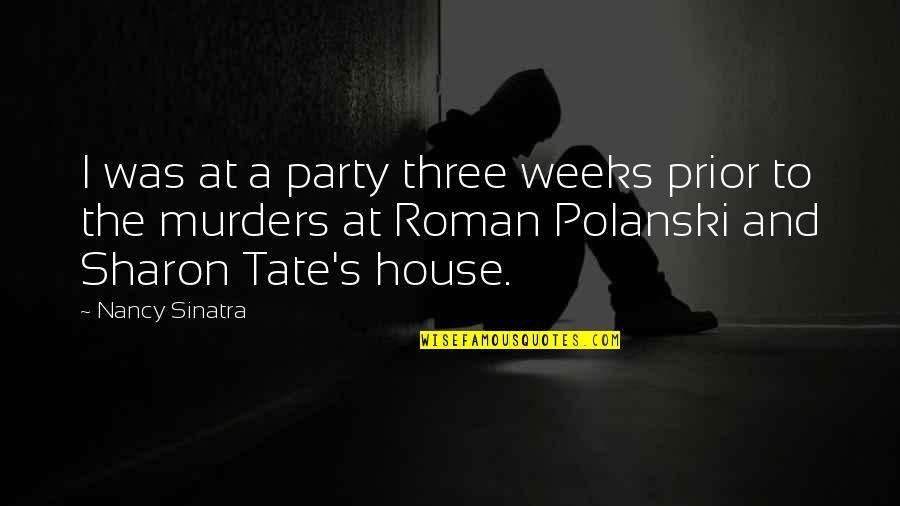 I was at a party three weeks prior to the murders at Roman
Polanski
and Sharon Tate's house. —
Nancy Sinatra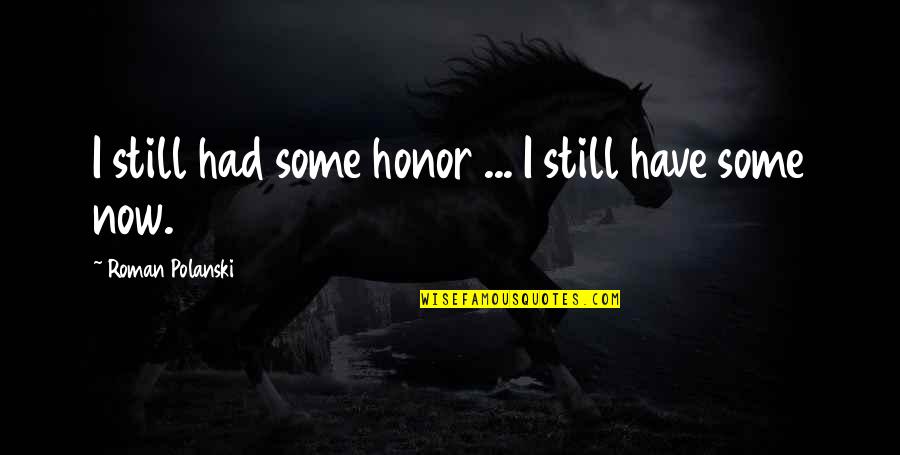 I still had some honor ... I still have some now. —
Roman Polanski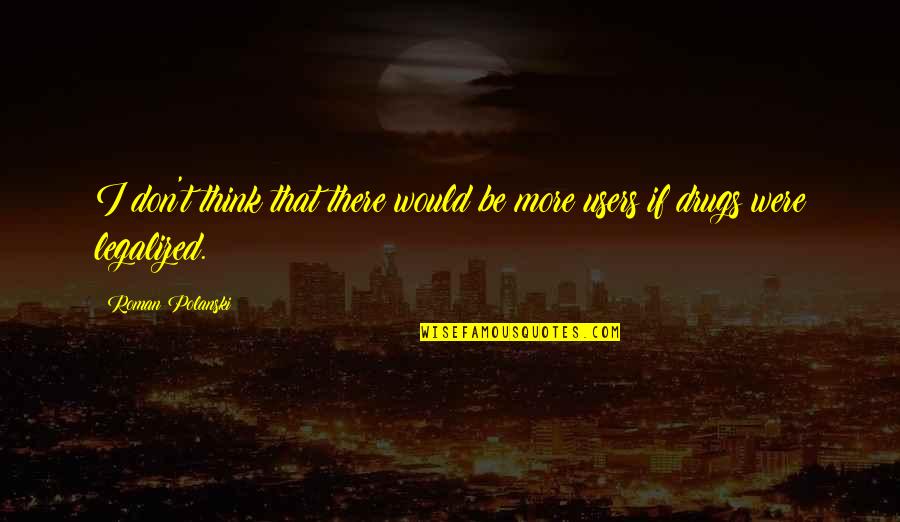 I don't think that there would be more users if drugs were legalized. —
Roman Polanski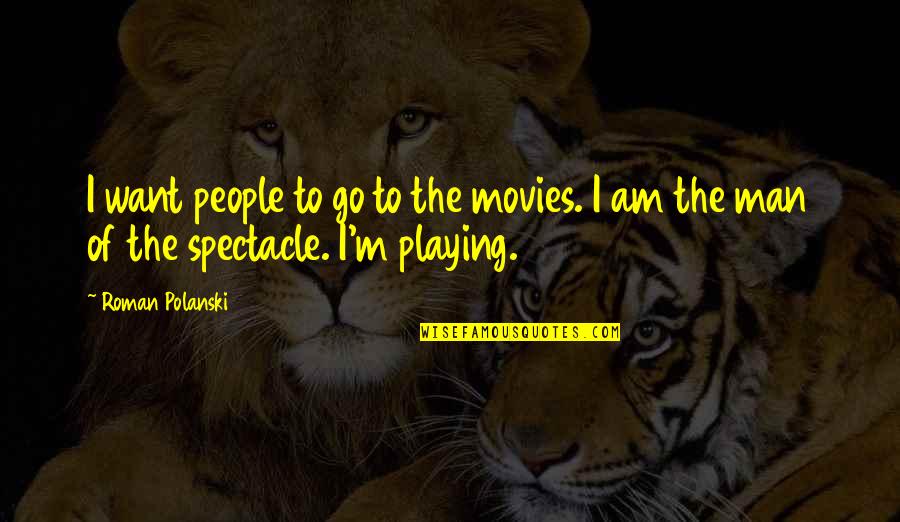 I want people to go to the movies. I am the man of the spectacle. I'm playing. —
Roman Polanski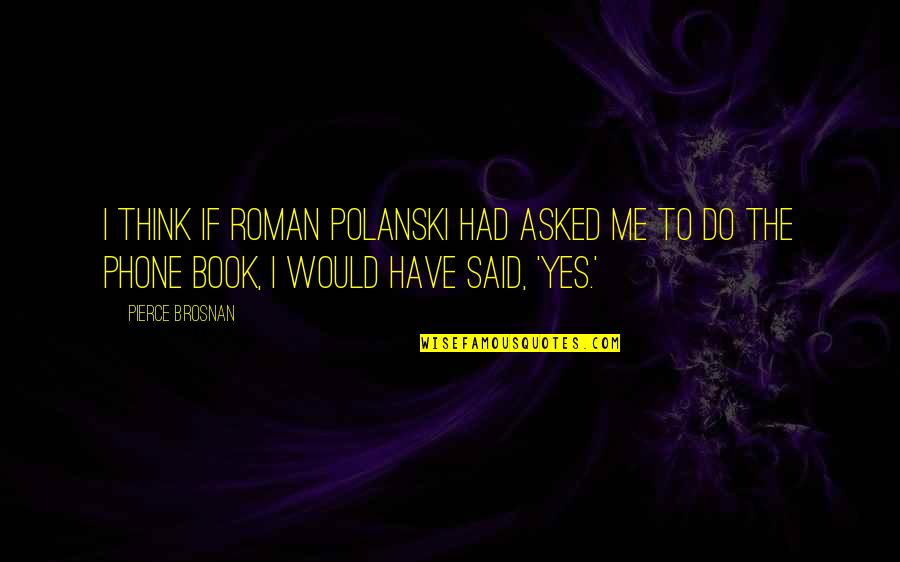 I think if Roman
Polanski
had asked me to do the phone book, I would have said, 'Yes.' —
Pierce Brosnan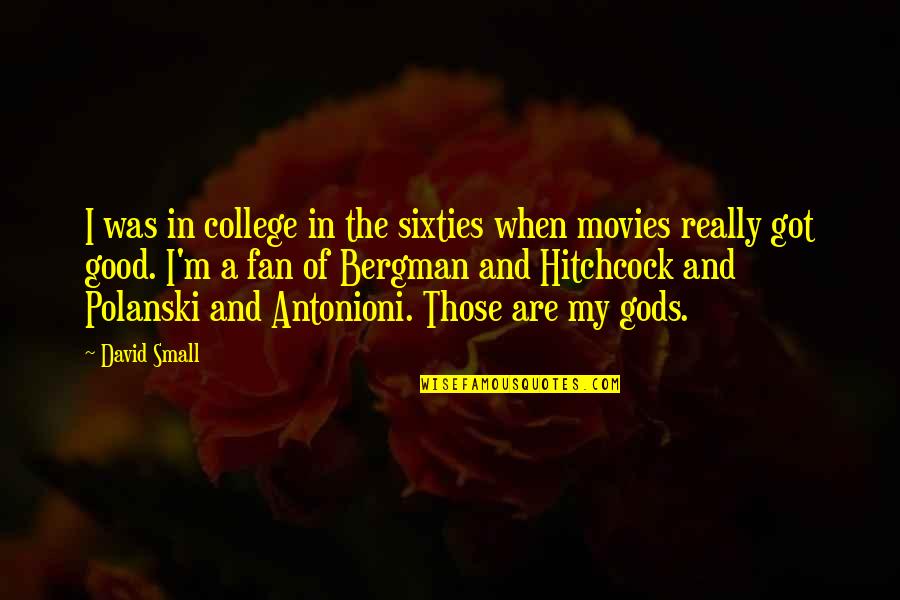 I was in college in the sixties when movies really got good. I'm a fan of Bergman and Hitchcock and
Polanski
and Antonioni. Those are my gods. —
David Small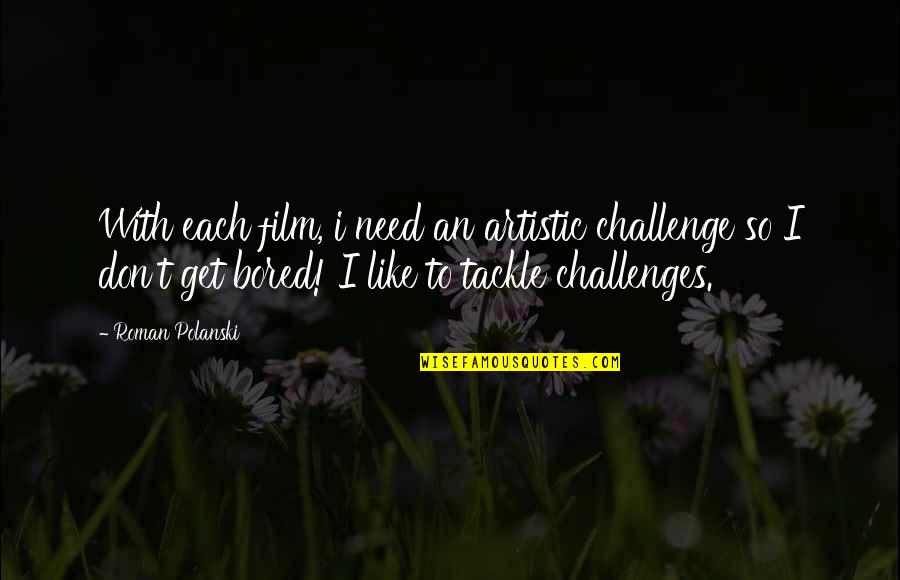 With each film, i need an artistic challenge so I don't get bored! I like to tackle challenges. —
Roman Polanski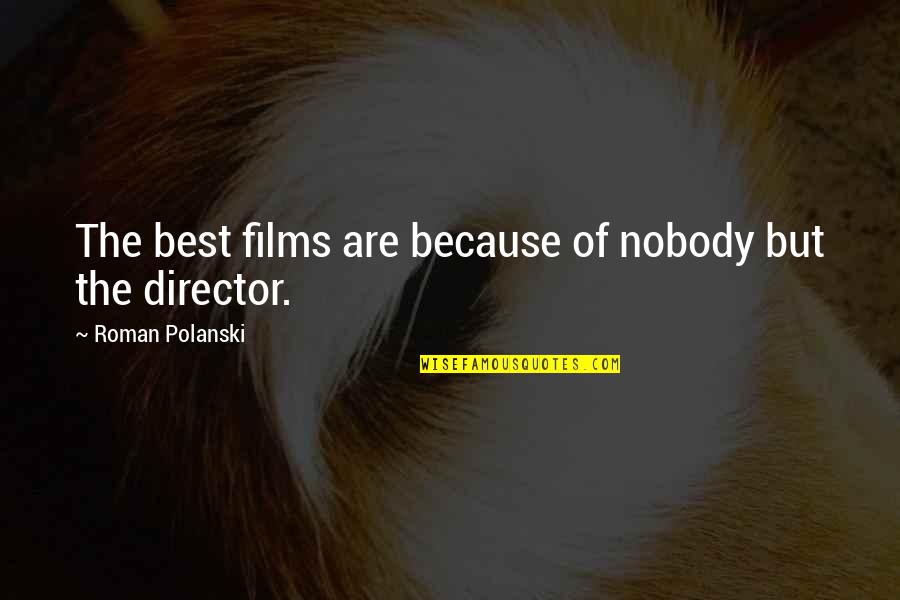 The best films are because of nobody but the director. —
Roman Polanski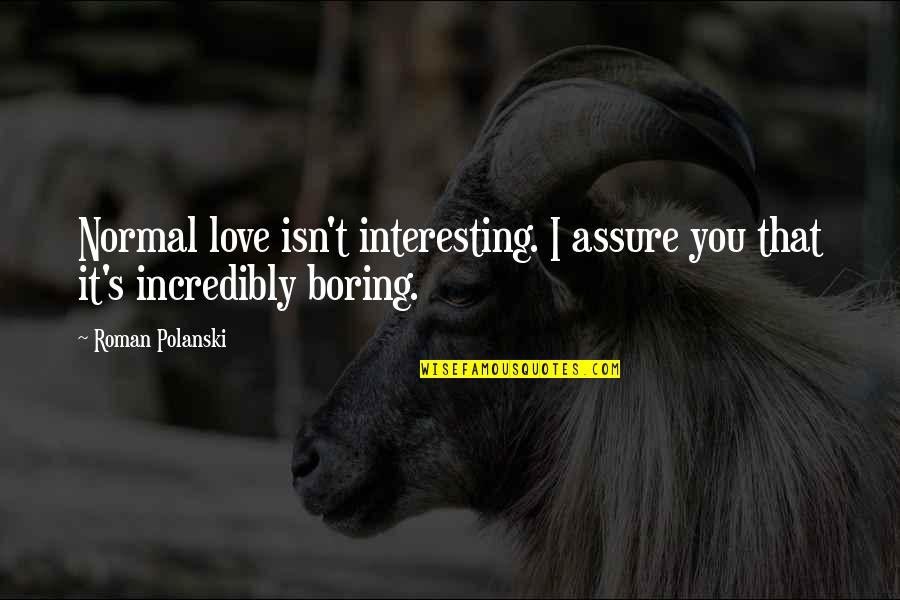 Normal love isn't interesting. I assure you that it's incredibly boring. —
Roman Polanski