Perception And Truth Quotes
Collection of top 47 famous quotes about Perception And Truth
Perception And Truth Quotes & Sayings
Happy to read and share the best inspirational Perception And Truth quotes, sayings and quotations on Wise Famous Quotes.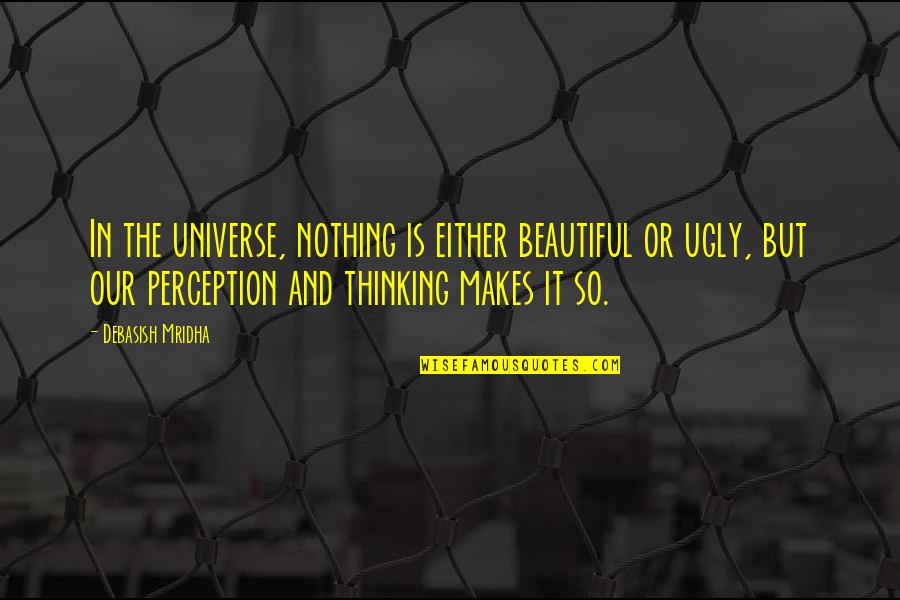 In the universe, nothing is either beautiful or ugly, but our perception and thinking makes it so.
—
Debasish Mridha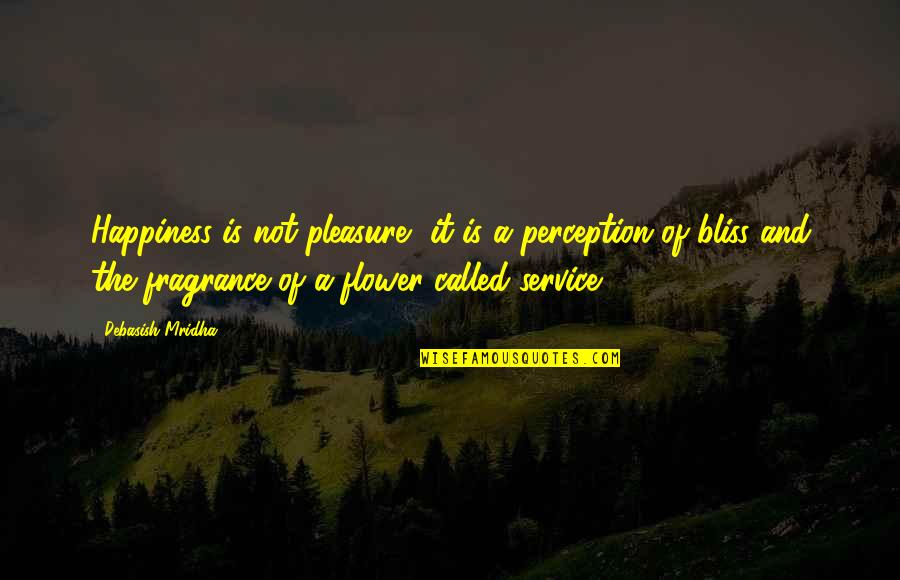 Happiness is not pleasure, it is a perception of bliss and the fragrance of a flower called service.
—
Debasish Mridha
Our perception is our window to the world, and we need to wipe the dust off of our window often so we can continue to see through it clearly.
—
Joseph P. Kauffman
Perception was easily accomplished, required little effort, and it never had to stand the test of reality.
—
Terry Goodkind
Love anyone and everyone, don't fear for rejection. Love is an inner perception, there is only love, no place for rejection. —
Debasish Mridha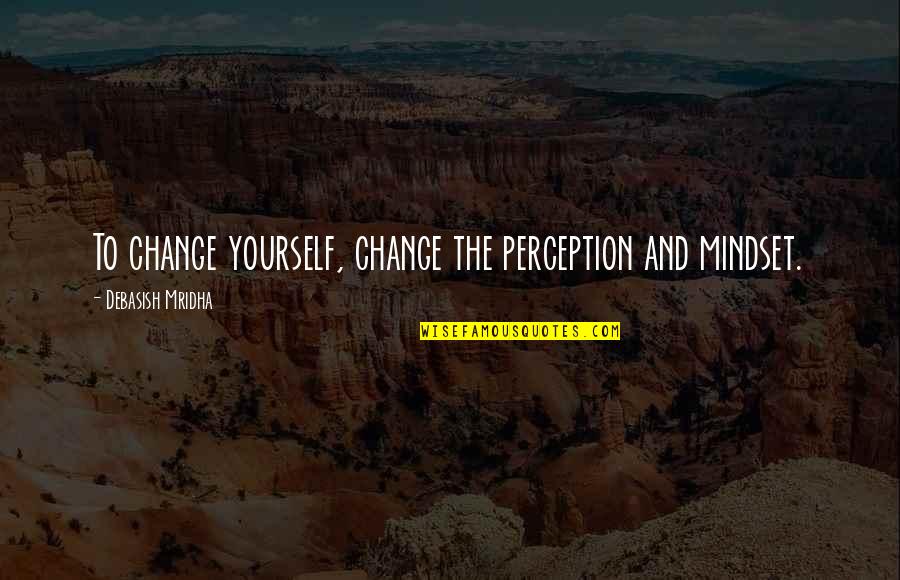 To change yourself, change the perception and mindset. —
Debasish Mridha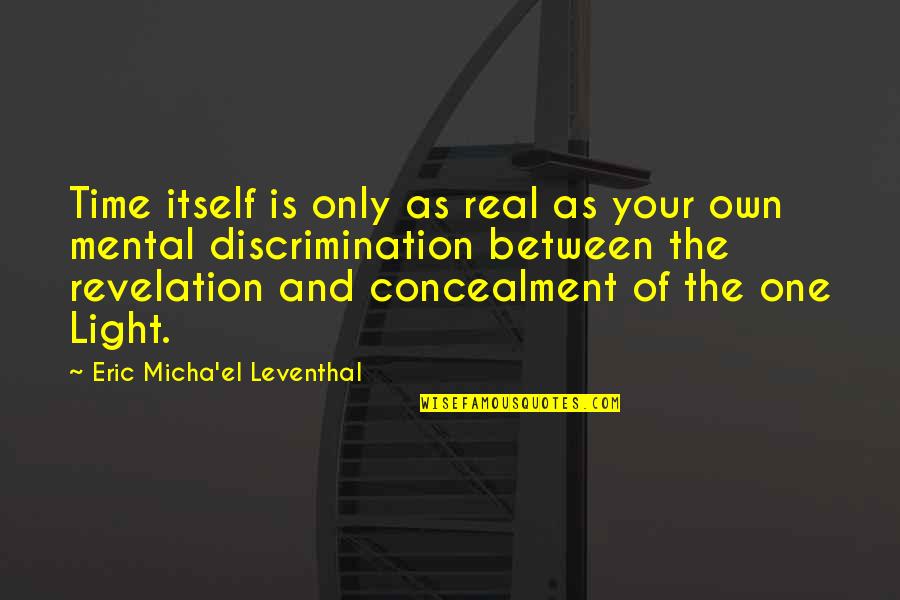 Time itself is only as real as your own mental discrimination between the revelation and concealment of the one Light. —
Eric Micha'el Leventhal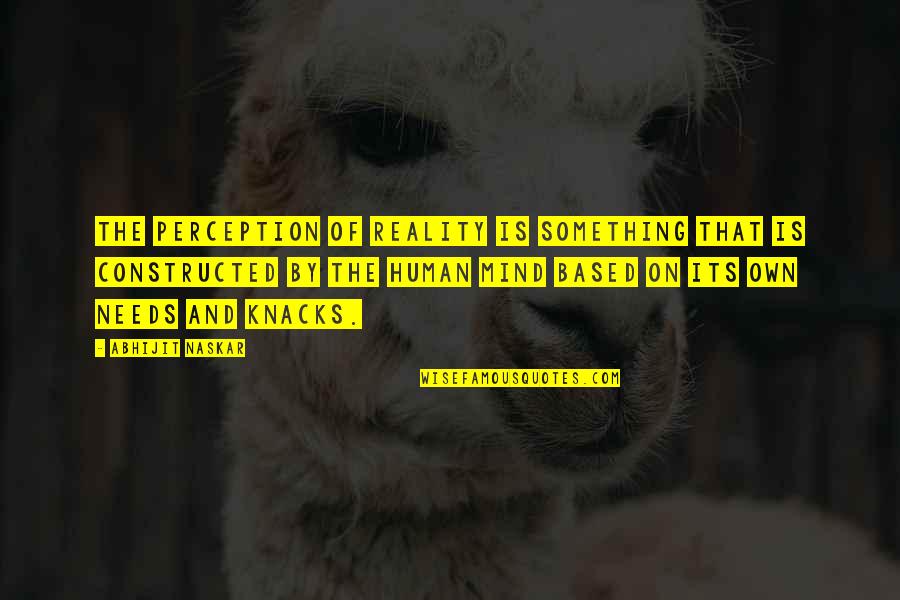 The perception of reality is something that is constructed by the human mind based on its own needs and knacks. —
Abhijit Naskar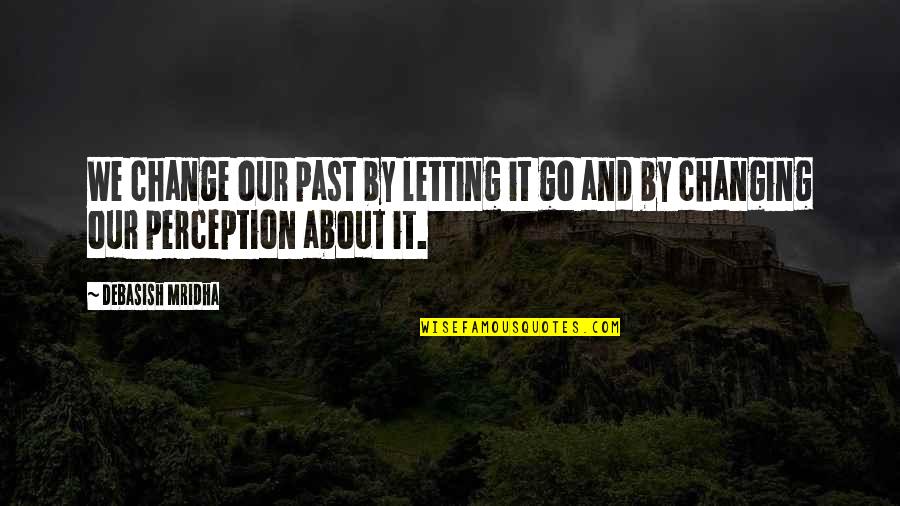 We change our past by letting it go and by changing our perception about it. —
Debasish Mridha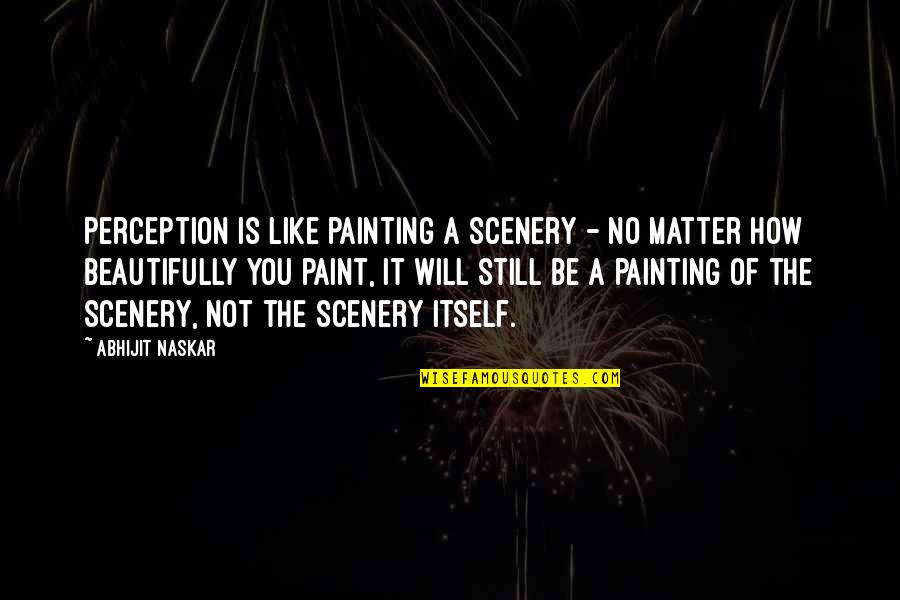 Perception is like painting a scenery - no matter how beautifully you paint, it will still be a painting of the scenery, not the scenery itself. —
Abhijit Naskar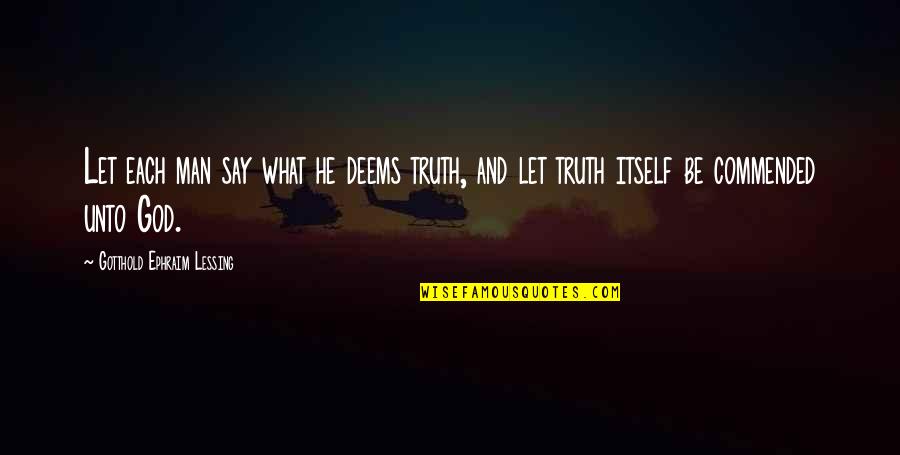 Let each man say what he deems truth, and let truth itself be commended unto God. —
Gotthold Ephraim Lessing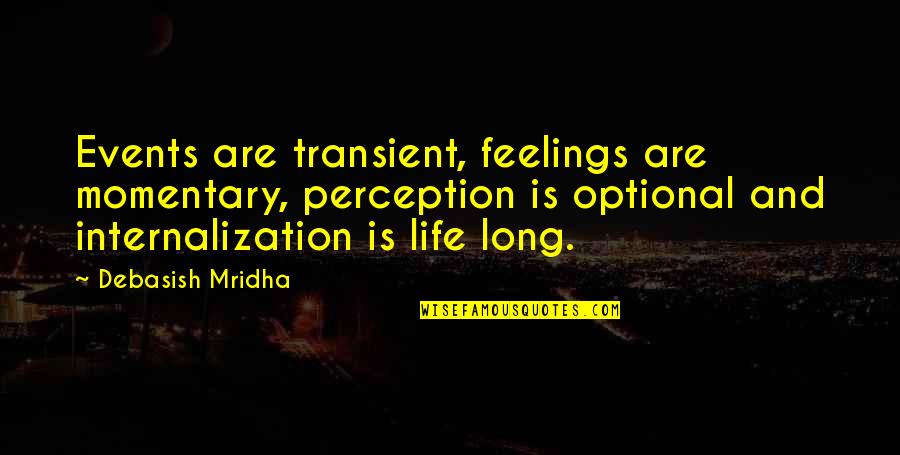 Events are transient, feelings are momentary, perception is optional and internalization is life long. —
Debasish Mridha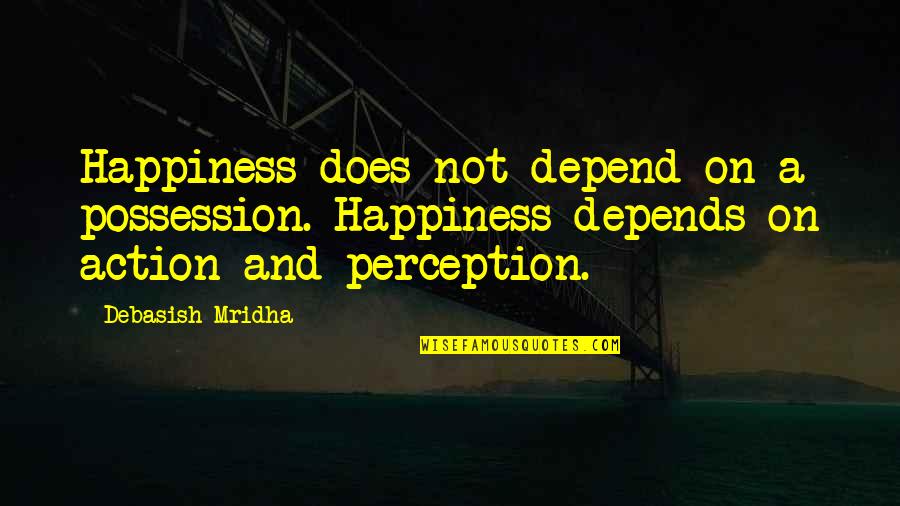 Happiness does not depend on a possession. Happiness depends on action and perception. —
Debasish Mridha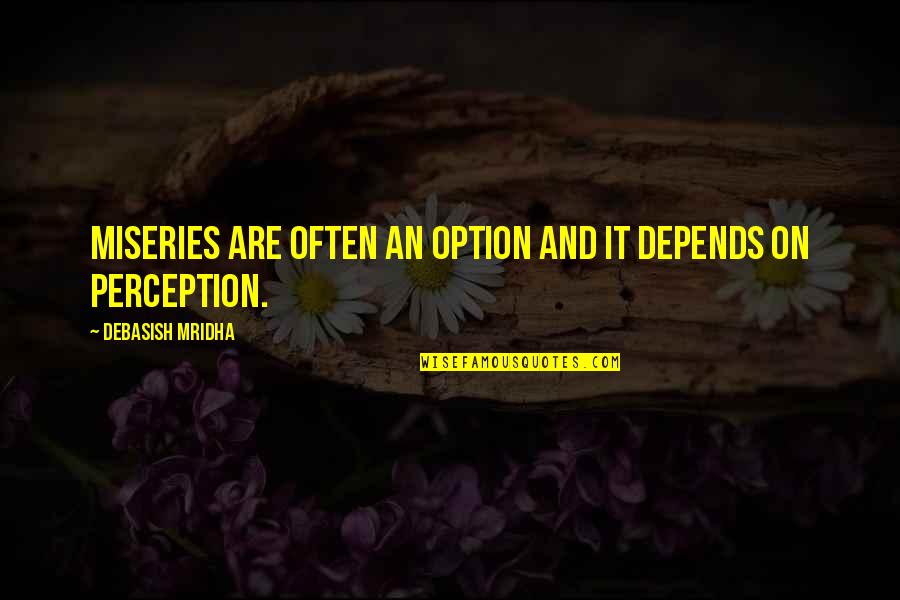 Miseries are often an option and it depends on perception. —
Debasish Mridha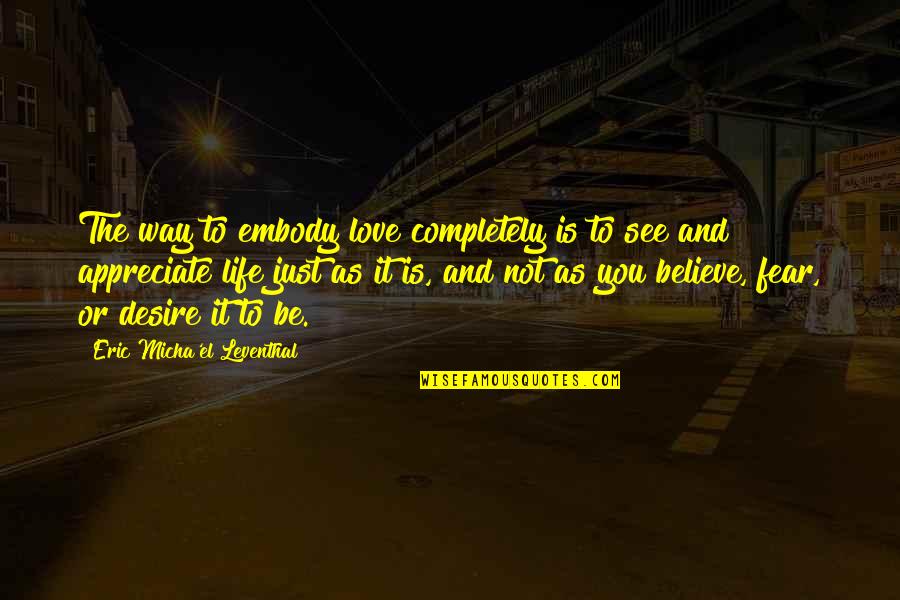 The way to embody love completely is to see and appreciate life just as it is, and not as you believe, fear, or desire it to be. —
Eric Micha'el Leventhal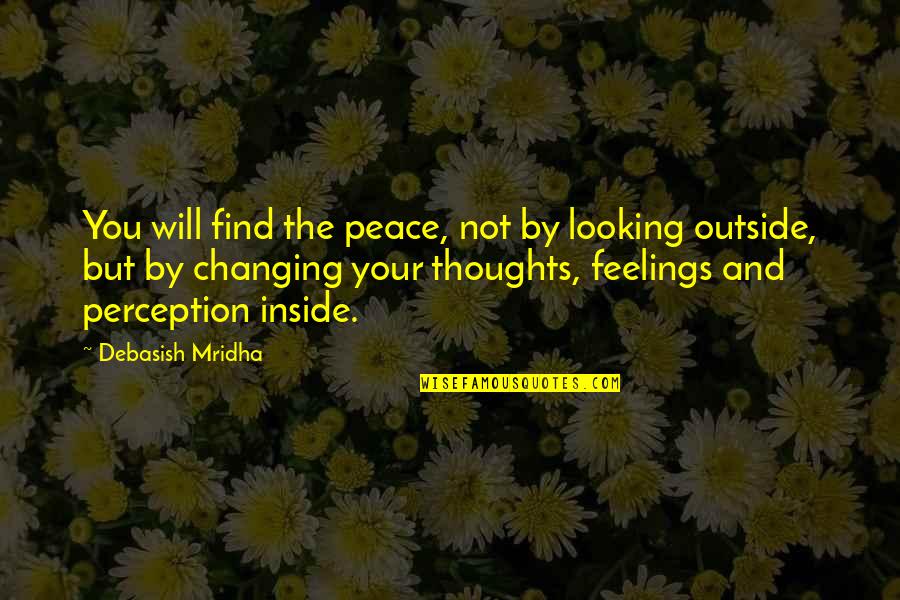 You will find the peace, not by looking outside, but by changing your thoughts, feelings and perception inside. —
Debasish Mridha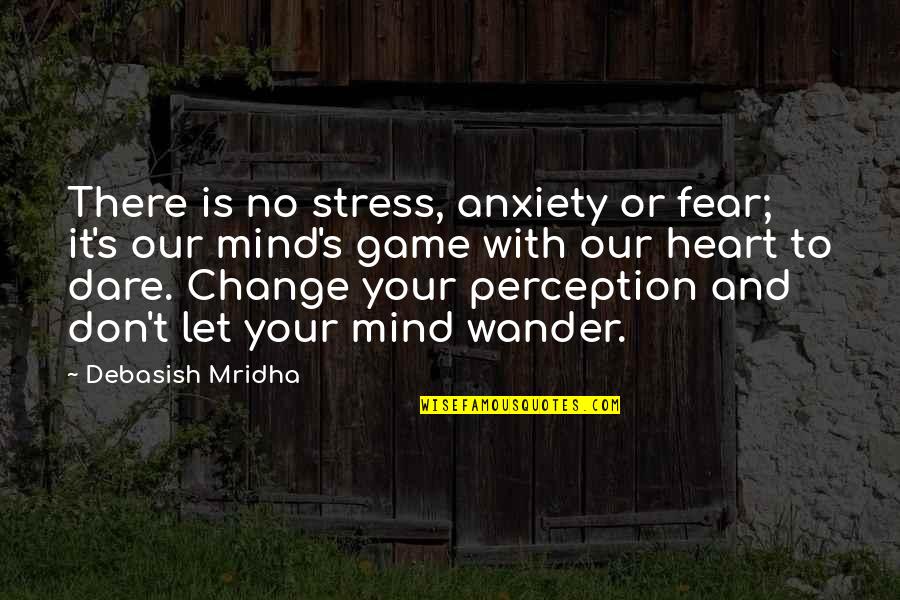 There is no stress, anxiety or fear; it's our mind's game with our heart to dare.
Change your perception and don't let your mind wander. —
Debasish Mridha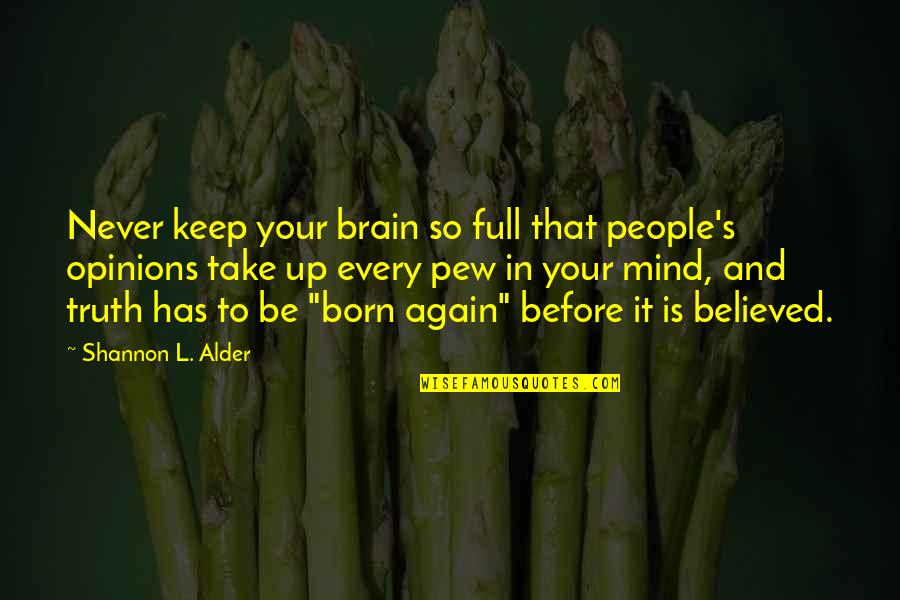 Never keep your brain so full that people's opinions take up every pew in your mind, and truth has to be "born again" before it is believed. —
Shannon L. Alder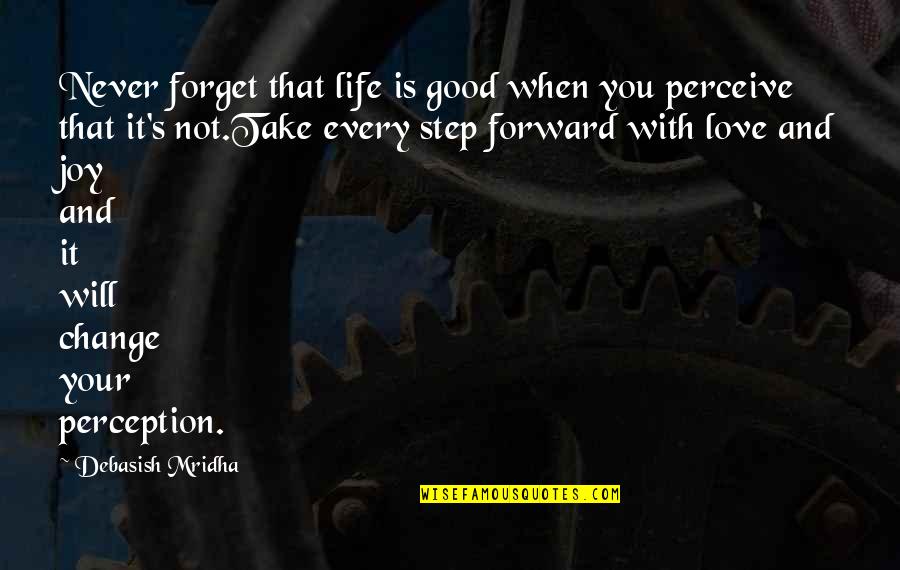 Never forget that life is good when you perceive that it's not.
Take every step forward with love and joy and it will change your perception. —
Debasish Mridha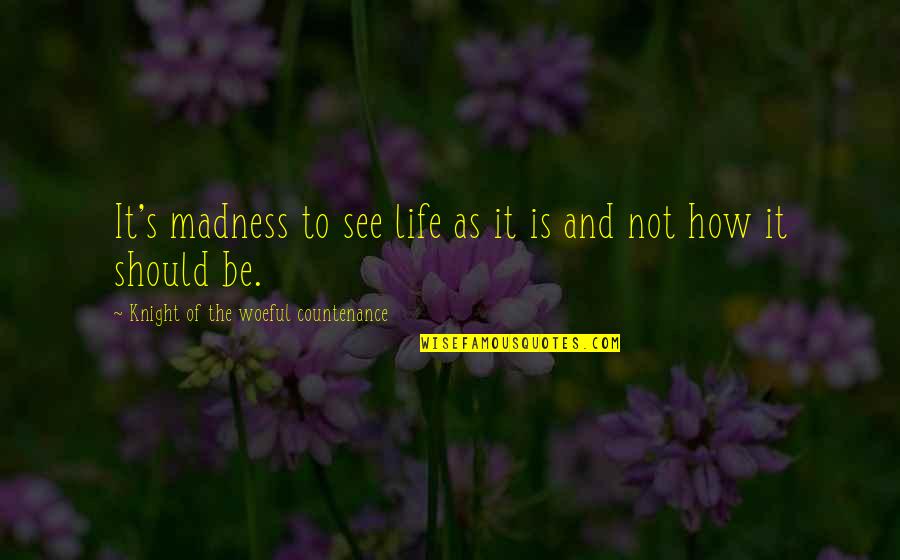 It's madness to see life as it is and not how it should be. —
Knight Of The Woeful Countenance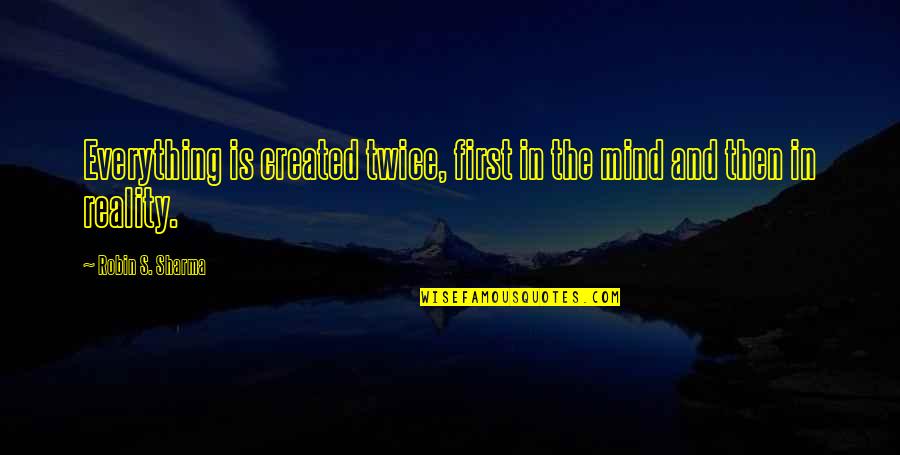 Everything is created twice, first in the mind and then in reality. —
Robin S. Sharma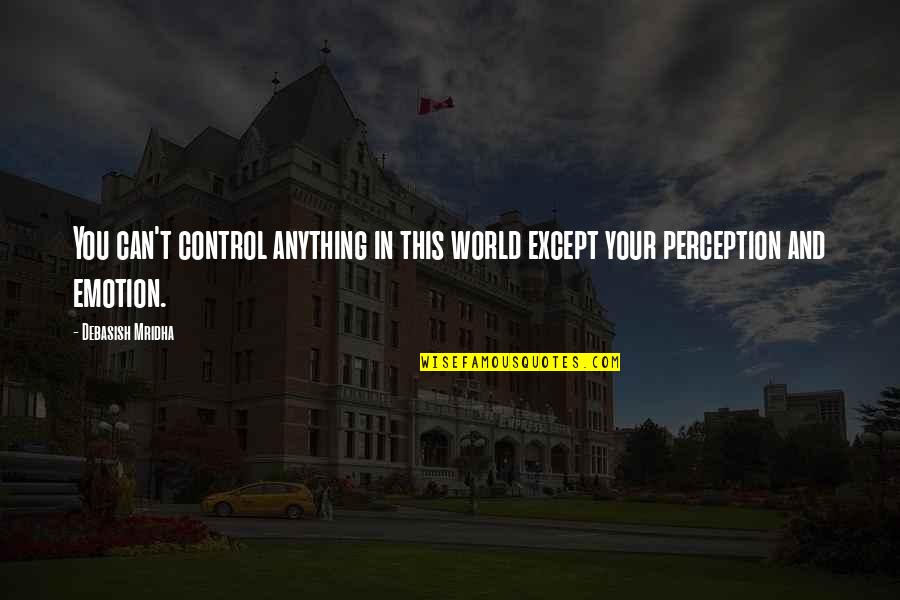 You can't control anything in this world except your perception and emotion. —
Debasish Mridha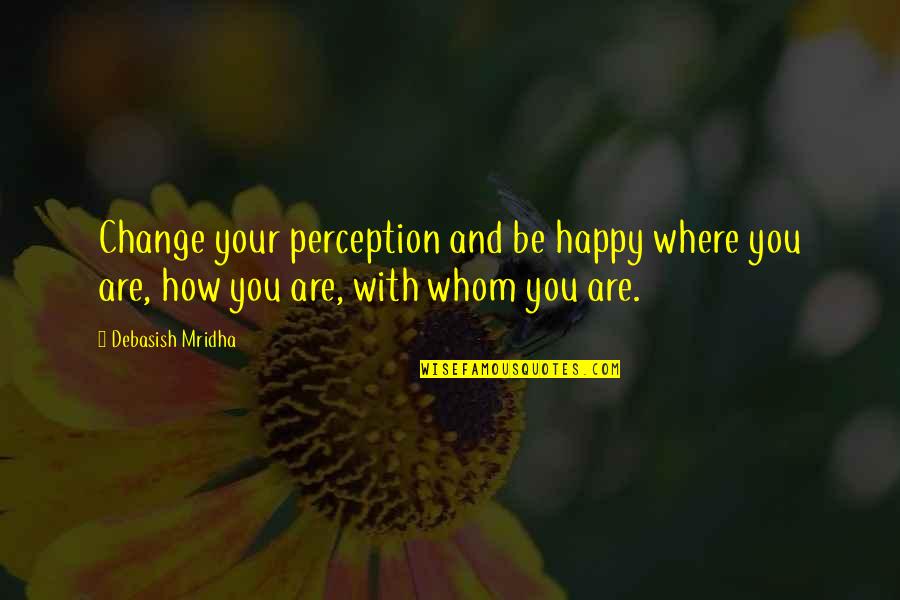 Change your perception and be happy where you are, how you are, with whom you are. —
Debasish Mridha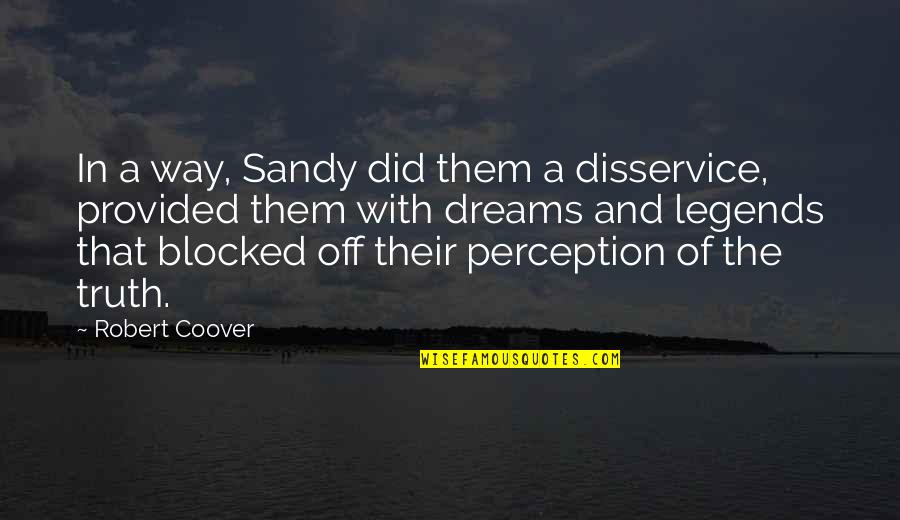 In a way, Sandy did them a disservice, provided them with dreams and legends that blocked off their perception of the truth. —
Robert Coover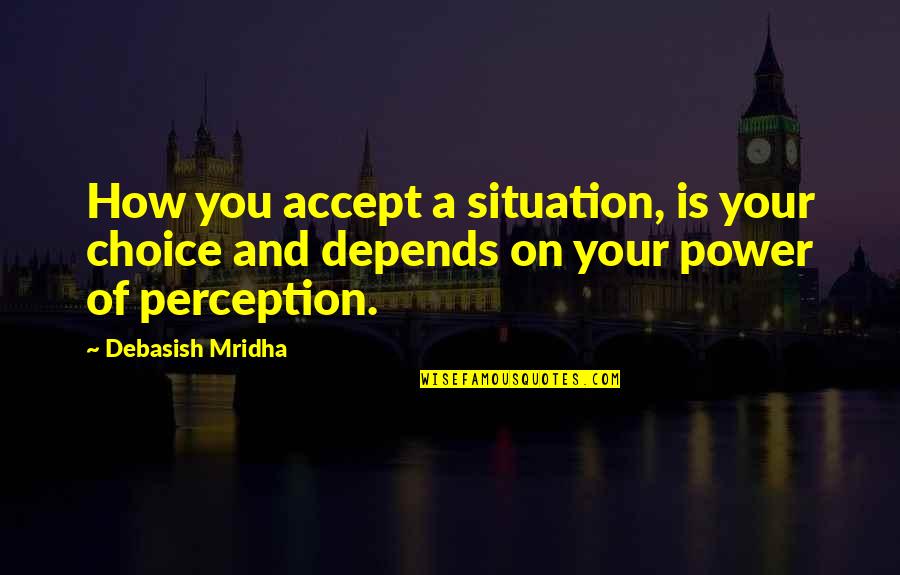 How you accept a situation, is your choice and depends on your power of perception. —
Debasish Mridha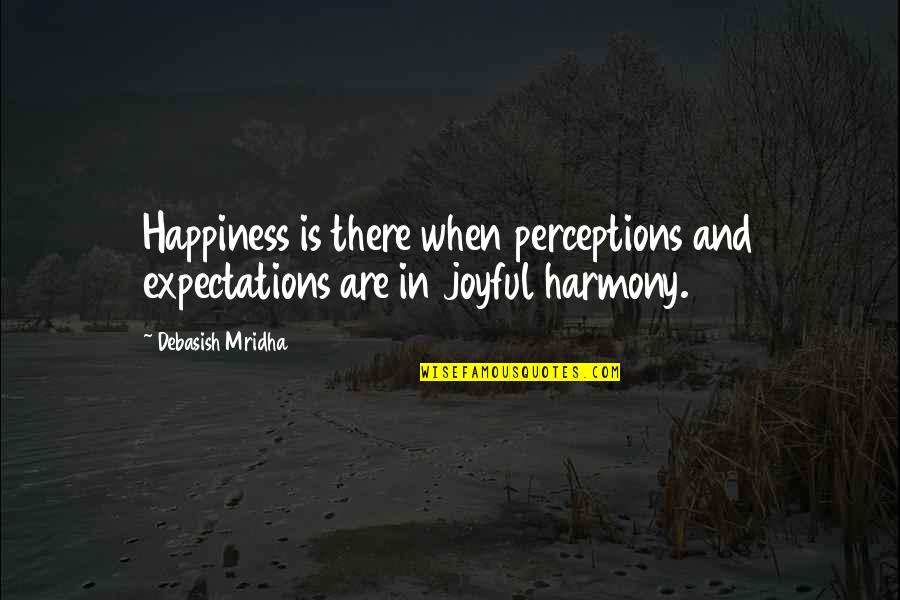 Happiness is there when perceptions and expectations are in joyful harmony. —
Debasish Mridha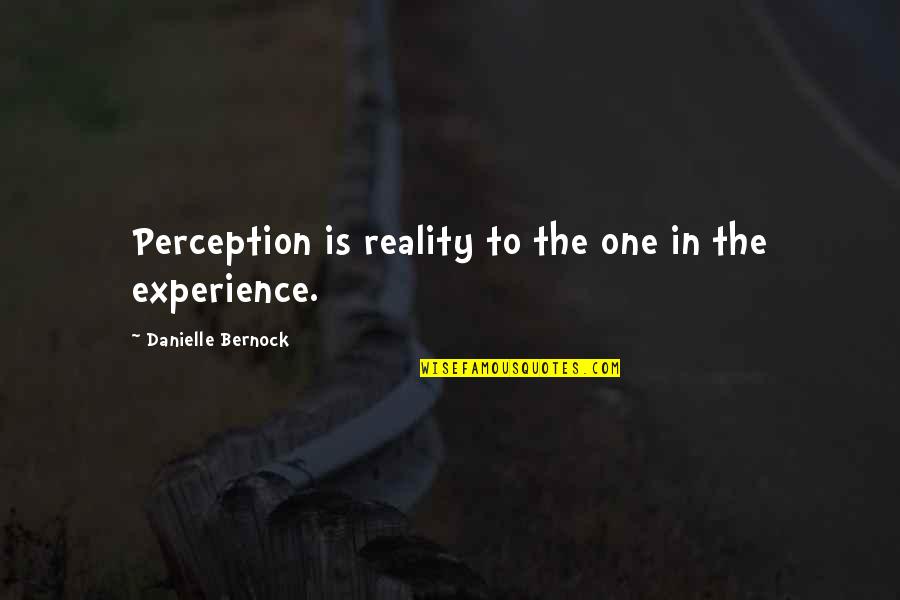 Perception is reality to the one in the experience. —
Danielle Bernock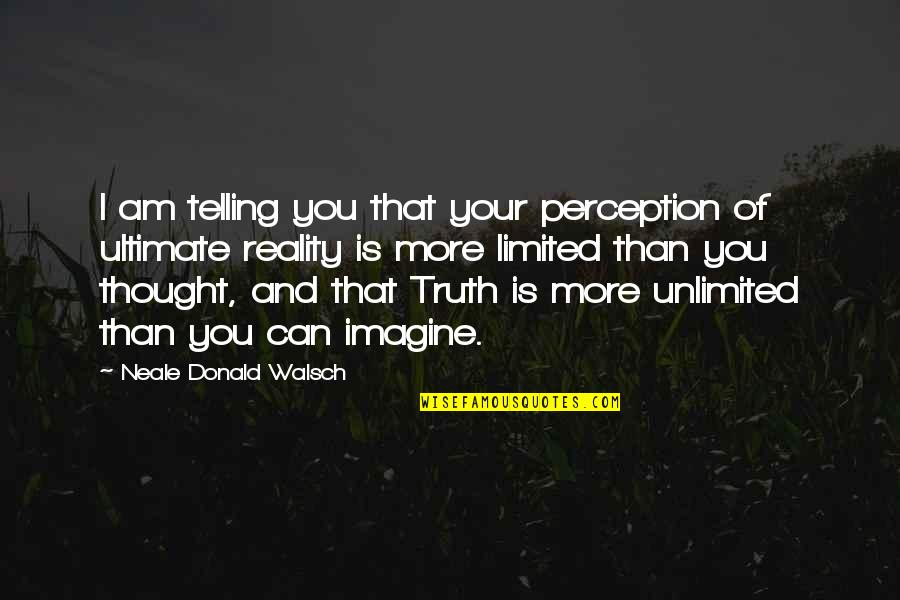 I am telling you that your perception of ultimate reality is more limited than you thought, and that Truth is more unlimited than you can imagine. —
Neale Donald Walsch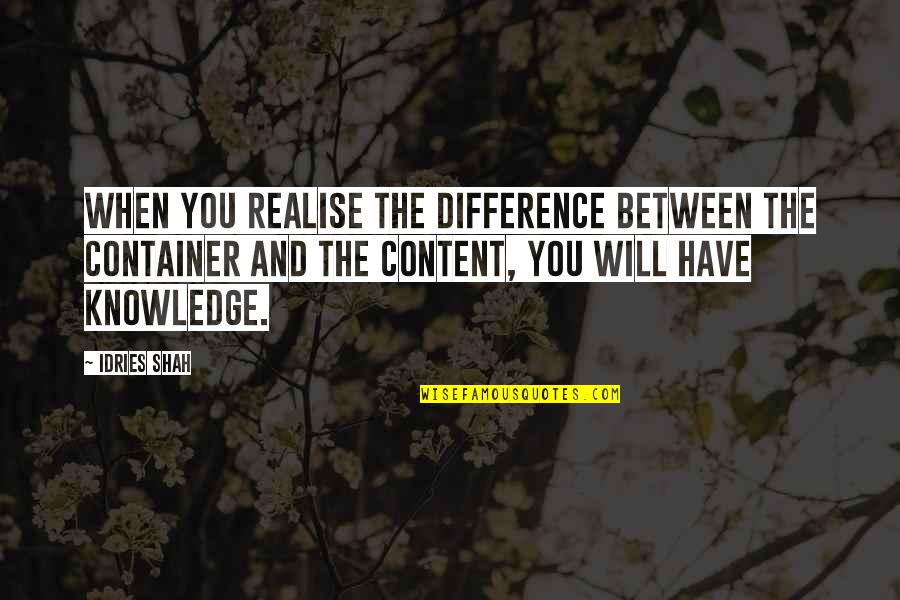 When you realise the difference between the container and the content, you will have knowledge. —
Idries Shah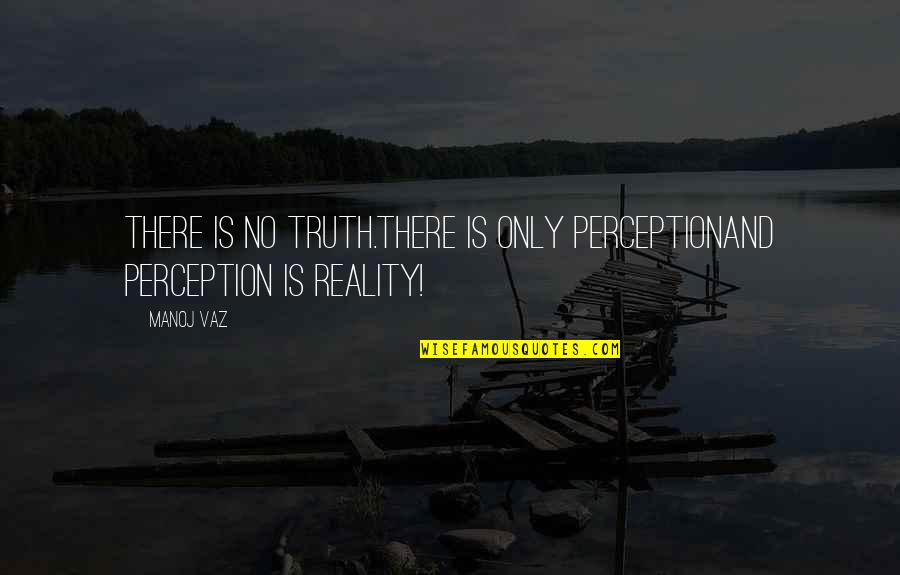 There is no truth.
There is only perception
and perception is reality! —
Manoj Vaz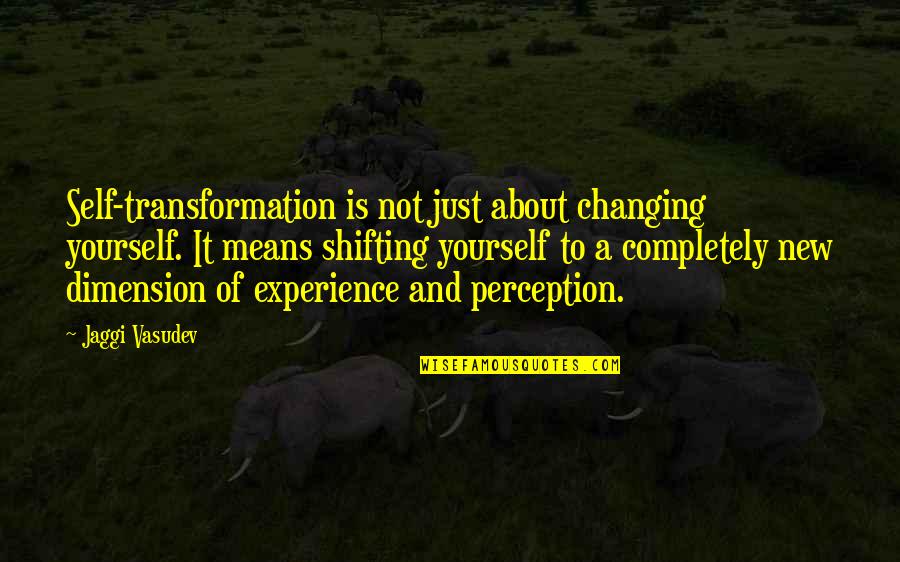 Self-transformation is not just about changing yourself. It means shifting yourself to a completely new dimension of experience and perception. —
Jaggi Vasudev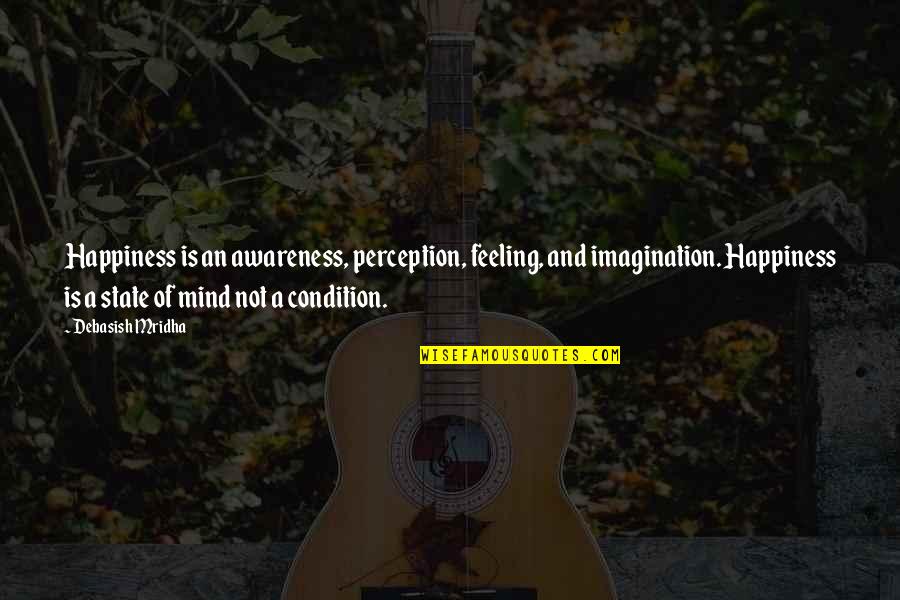 Happiness is an awareness, perception, feeling, and imagination. Happiness is a state of mind not a condition. —
Debasish Mridha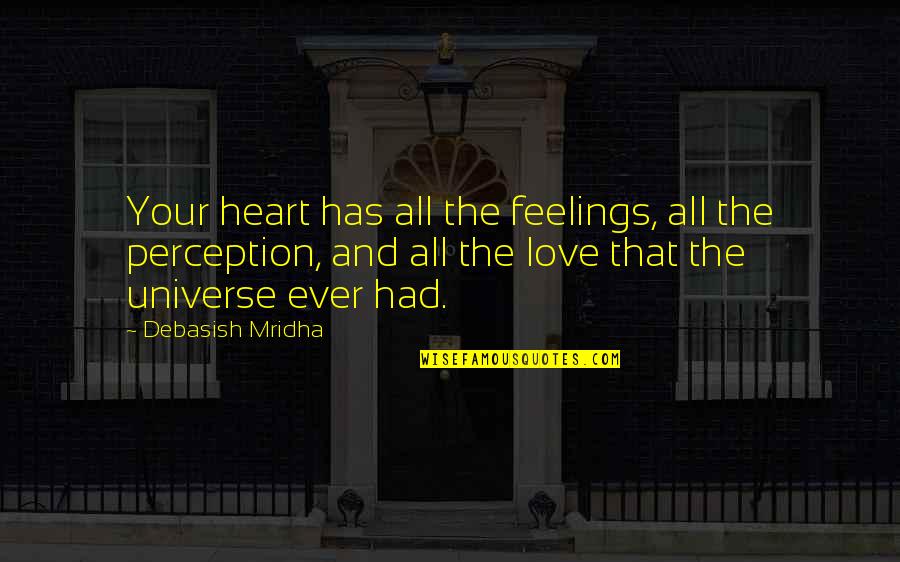 Your heart has all the feelings, all the perception, and all the love
that the universe ever had. —
Debasish Mridha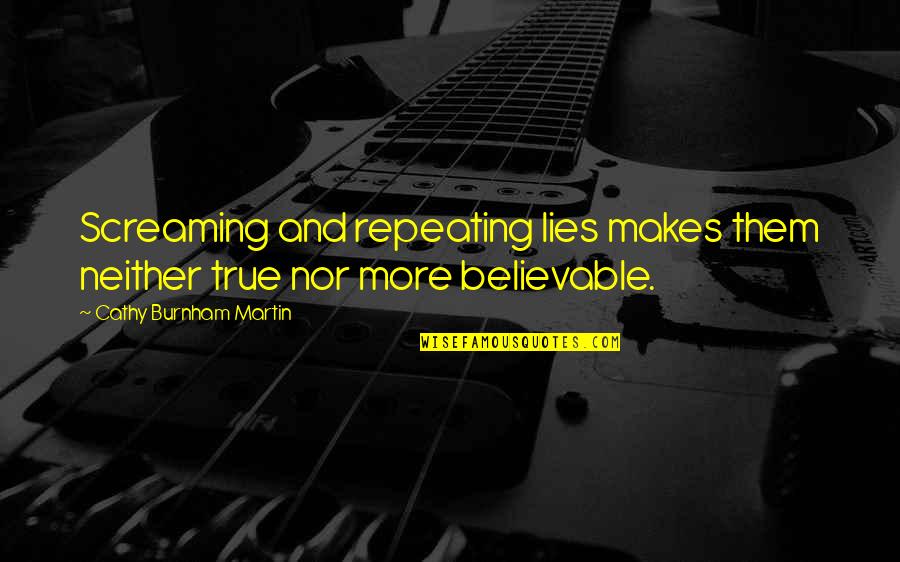 Screaming and repeating lies makes them neither true nor more believable. —
Cathy Burnham Martin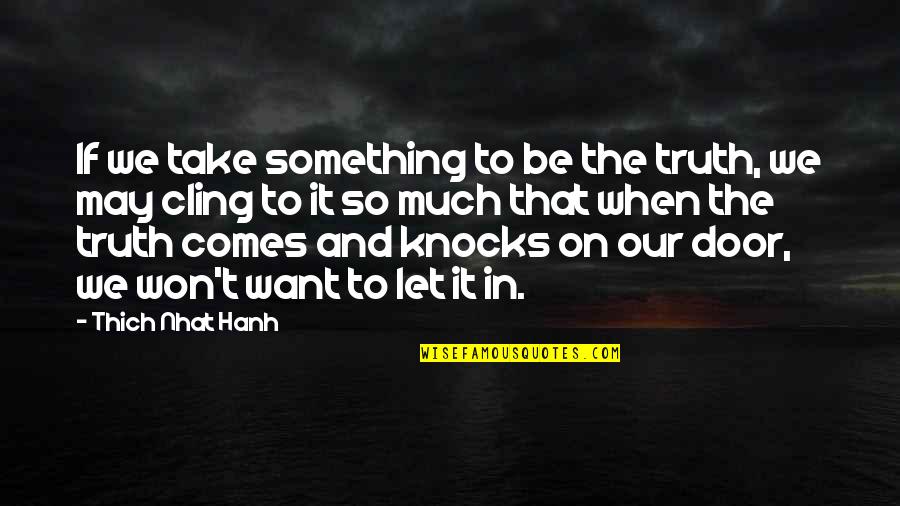 If we take something to be the truth, we may cling to it so much that when the truth comes and knocks on our door, we won't want to let it in. —
Thich Nhat Hanh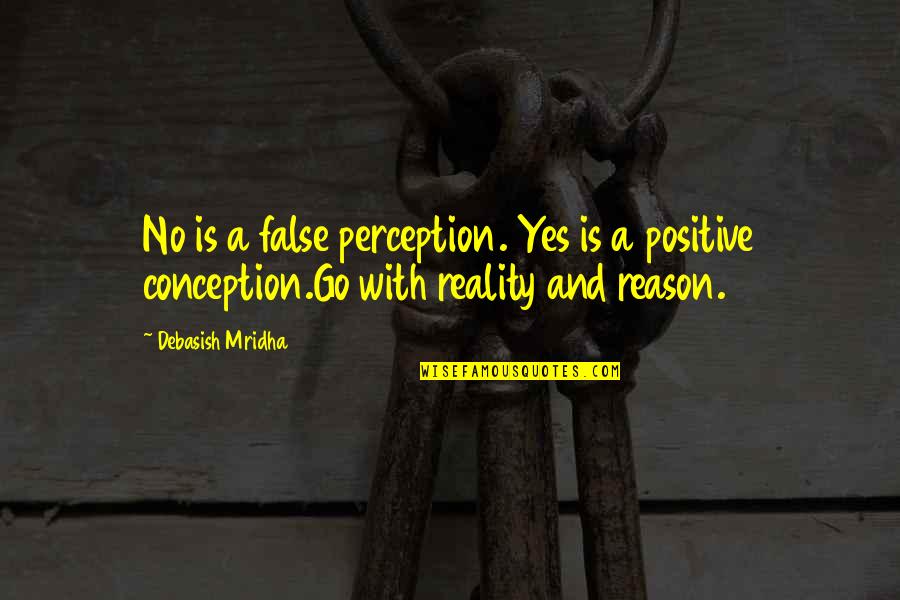 No is a false perception.
Yes is a positive conception.
Go with reality and reason. —
Debasish Mridha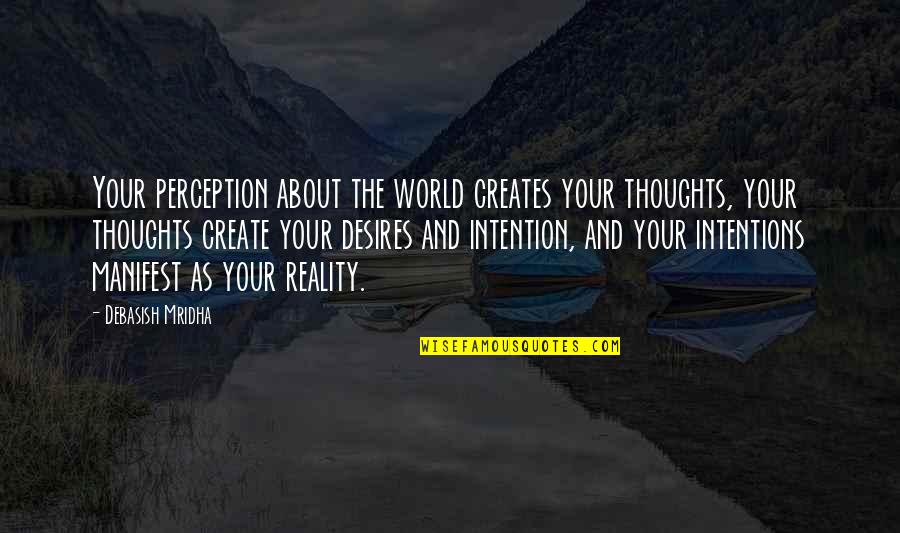 Your perception about the world creates your thoughts, your thoughts create your desires and intention, and your intentions manifest as your reality. —
Debasish Mridha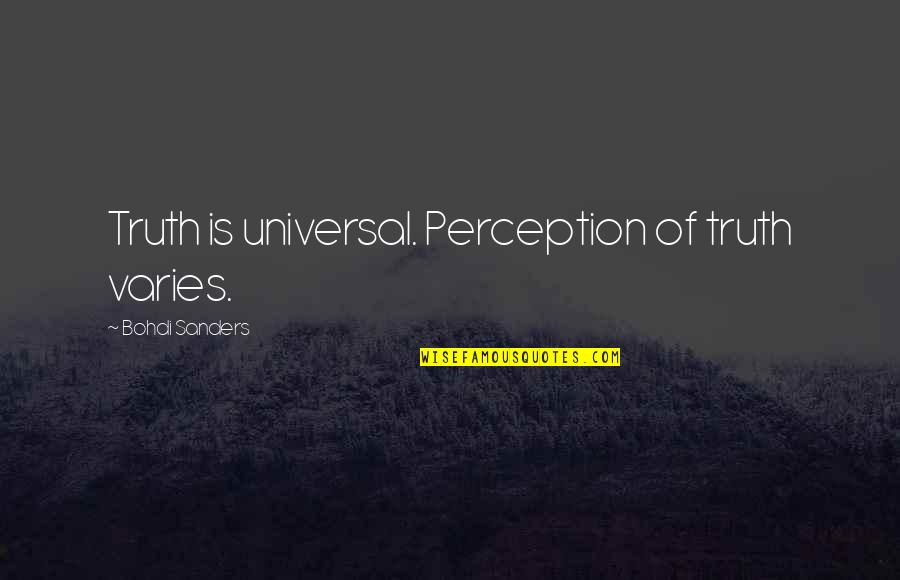 Truth is universal. Perception of truth varies. —
Bohdi Sanders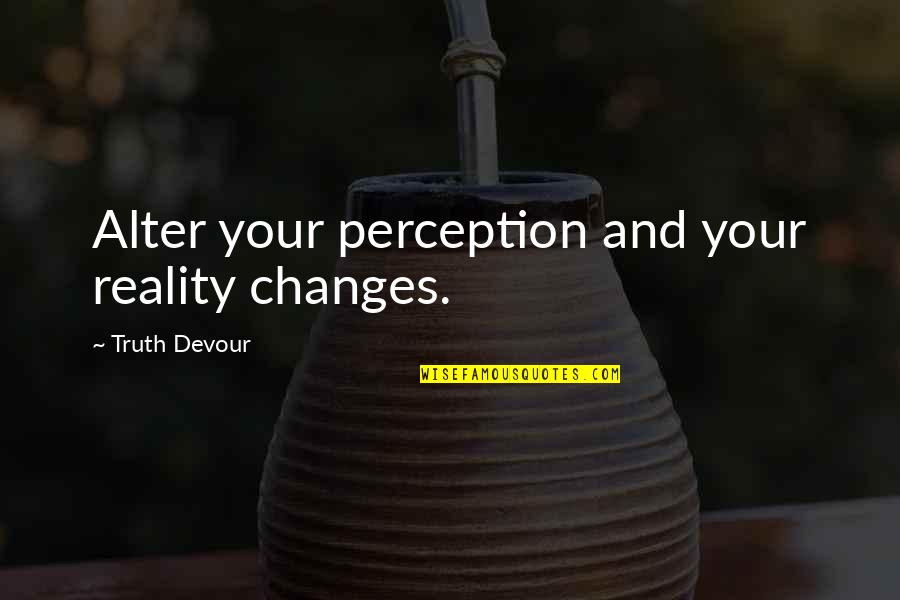 Alter your perception and your reality changes. —
Truth Devour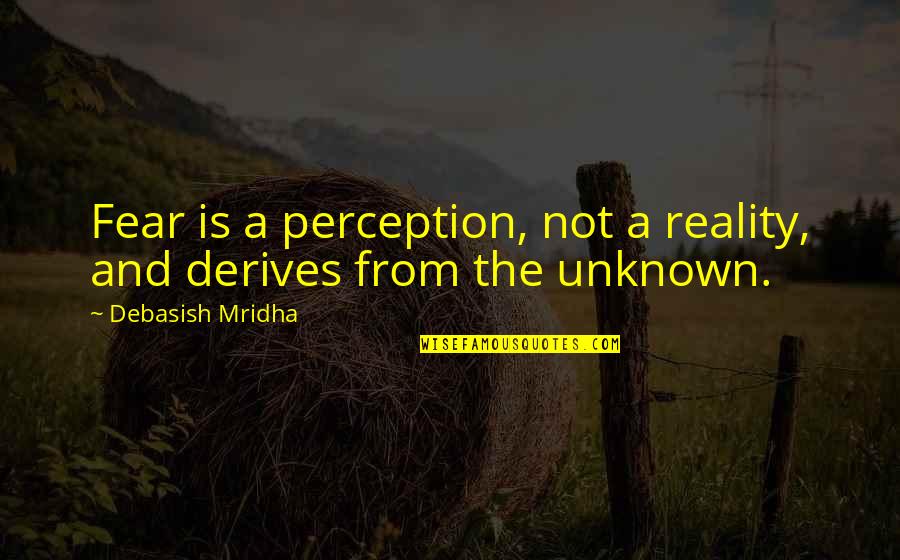 Fear is a perception, not a reality, and derives from the unknown. —
Debasish Mridha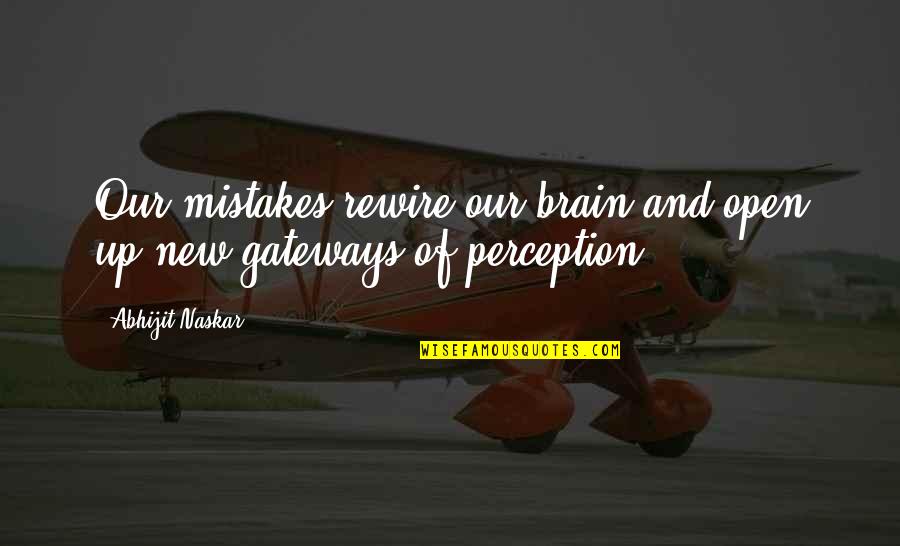 Our mistakes rewire our brain and open up new gateways of perception. —
Abhijit Naskar