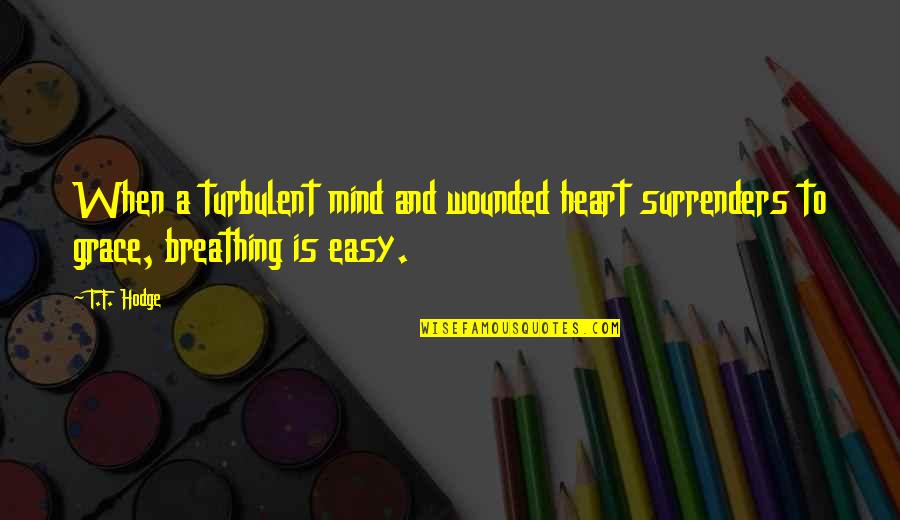 When a turbulent mind and wounded heart surrenders to grace, breathing is easy.
—
T.F. Hodge
If you want to have order in the commonwealth, you first have to have order in the individual soul.
—
Russell Kirk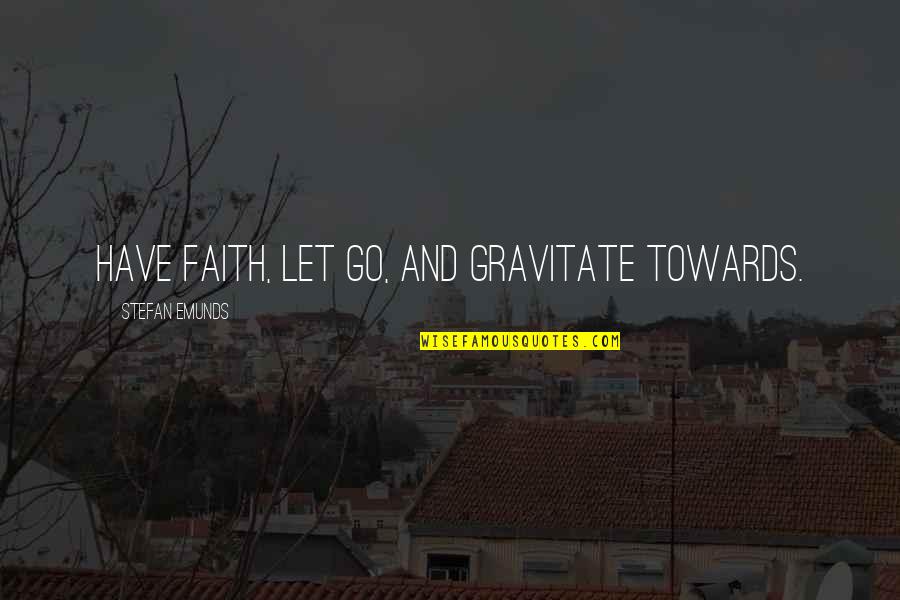 Have faith, let go, and gravitate towards.
—
Stefan Emunds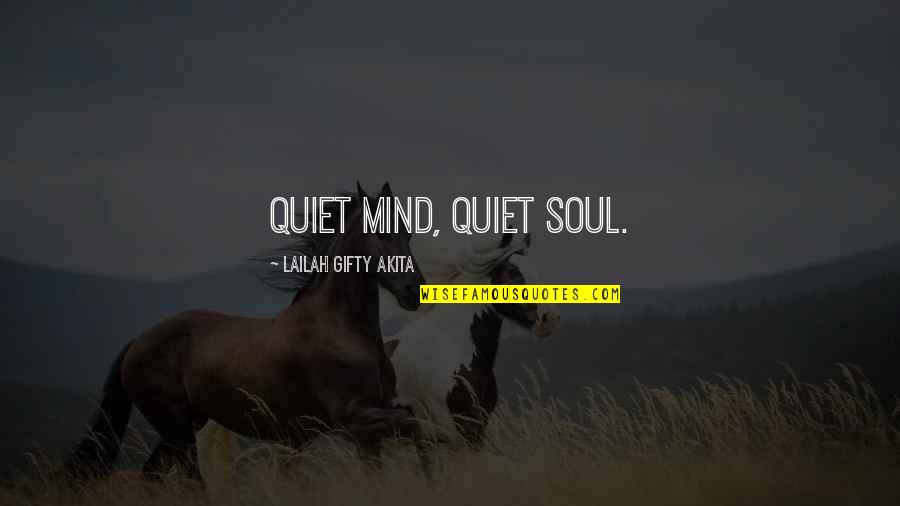 Quiet mind, quiet soul.
—
Lailah Gifty Akita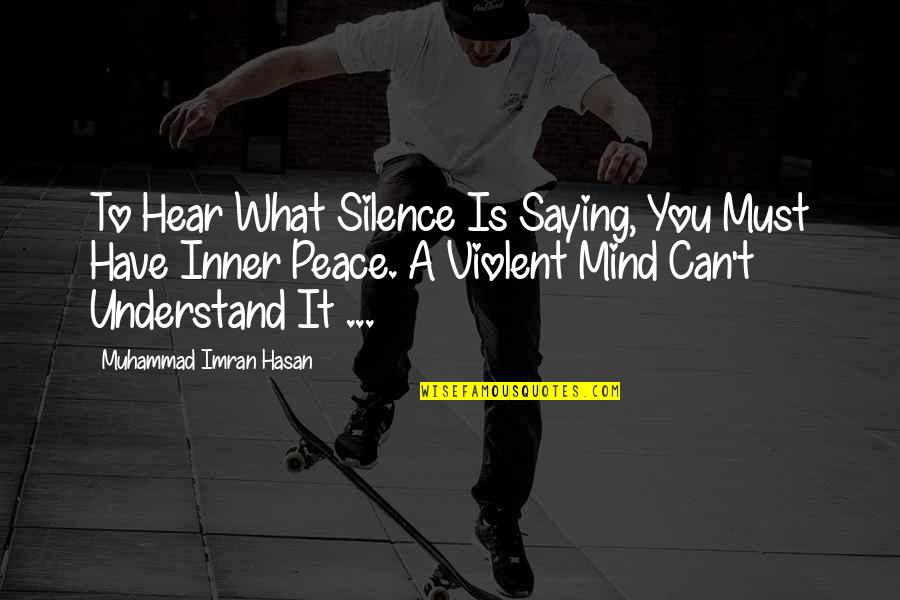 To Hear What Silence Is Saying, You Must Have Inner Peace. A Violent Mind Can't Understand It ...
—
Muhammad Imran Hasan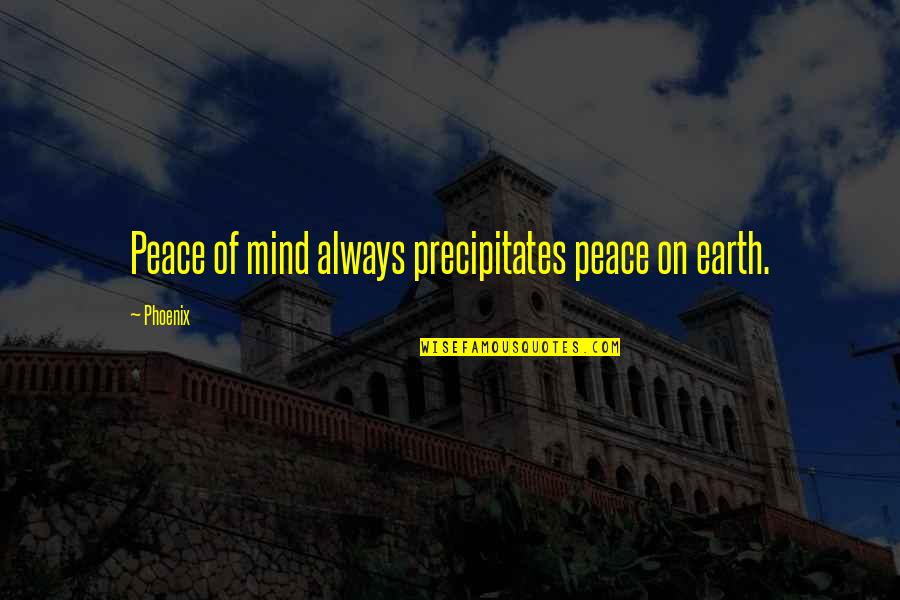 Peace of mind always precipitates peace on earth.
—
Phoenix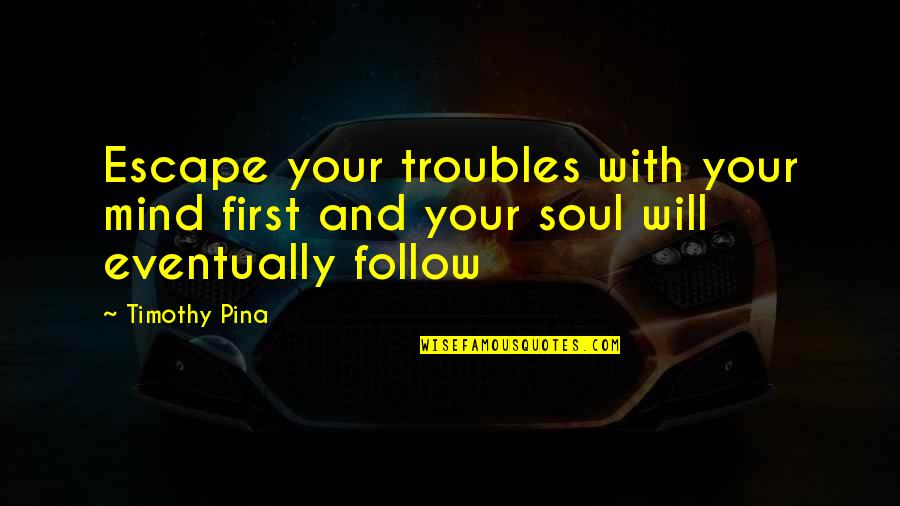 Escape your troubles with your mind first and your soul will eventually follow
—
Timothy Pina
Whoever values peace of mind and the health of the soul will live the best of all possible lives.
—
Marcus Aurelius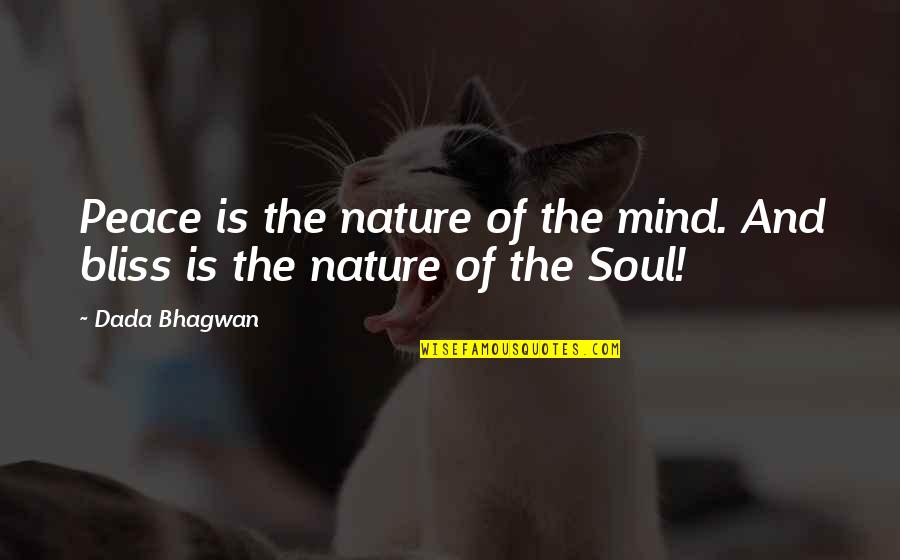 Peace is the nature of the mind. And bliss is the nature of the Soul!
—
Dada Bhagwan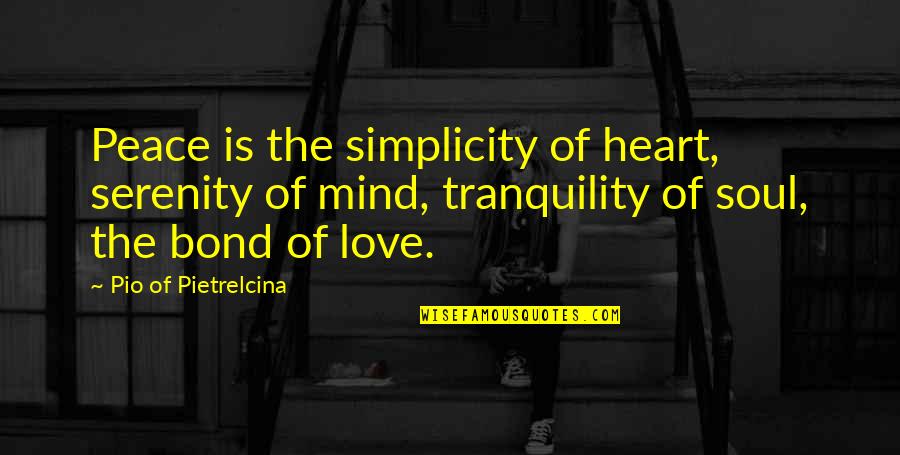 Peace is the simplicity of heart, serenity of mind, tranquility of soul, the bond of love. —
Pio Of Pietrelcina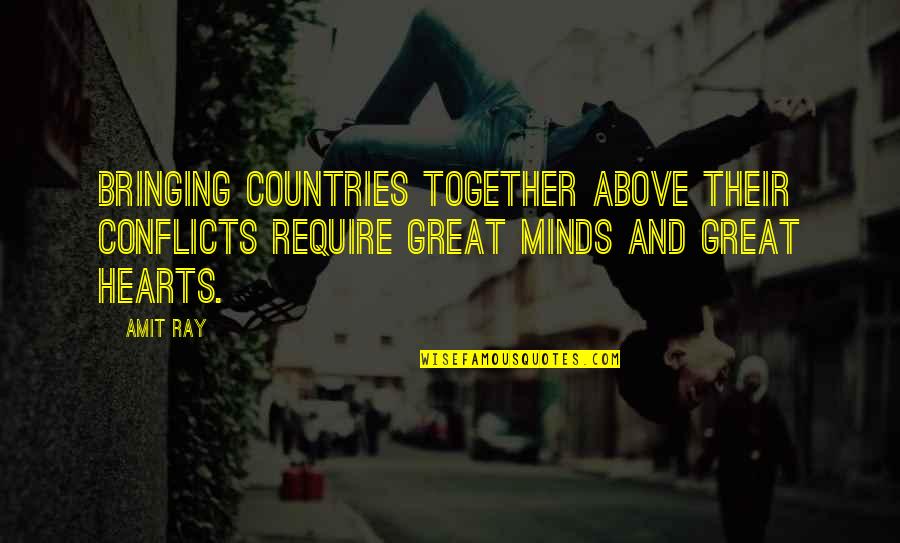 Bringing countries together above their conflicts require great minds and great hearts. —
Amit Ray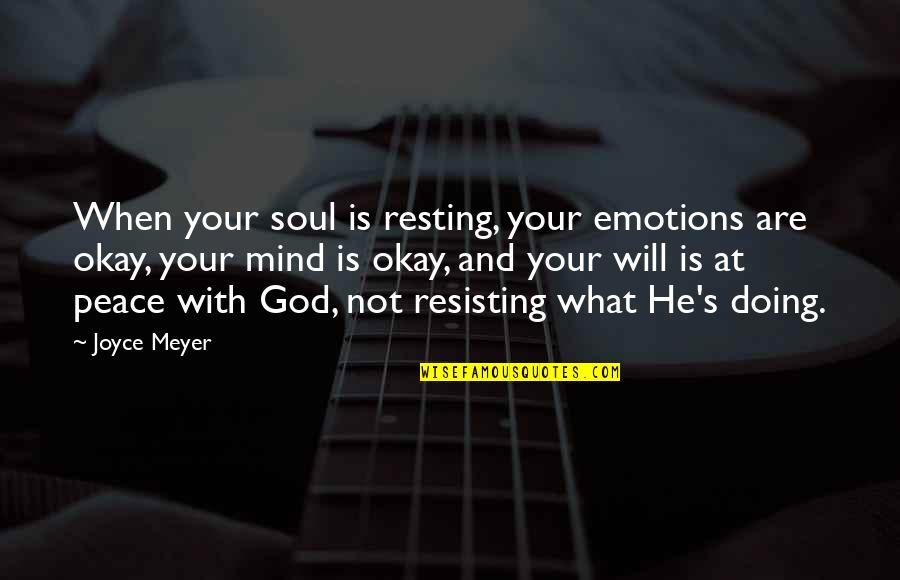 When your soul is resting, your emotions are okay, your mind is okay, and your will is at peace with God, not resisting what He's doing. —
Joyce Meyer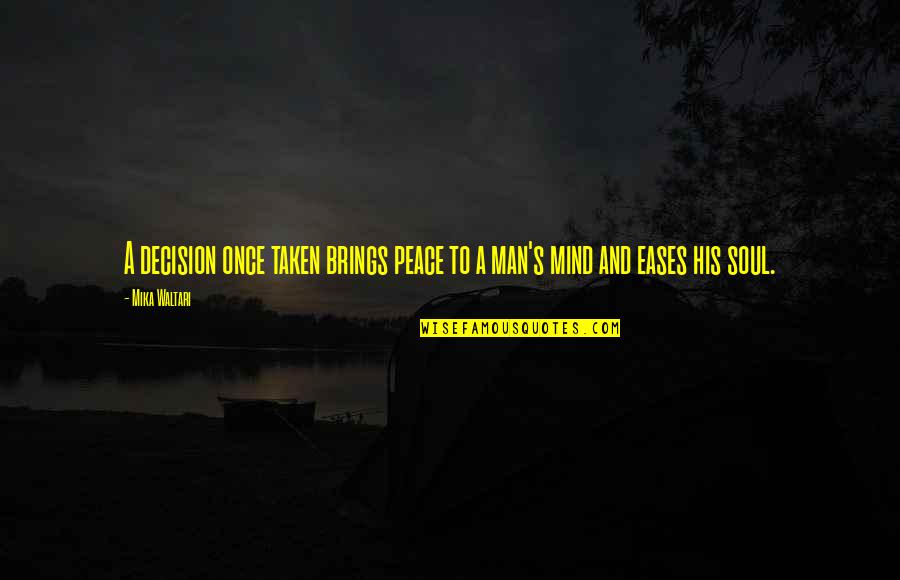 A decision once taken brings peace to a man's mind and eases his soul. —
Mika Waltari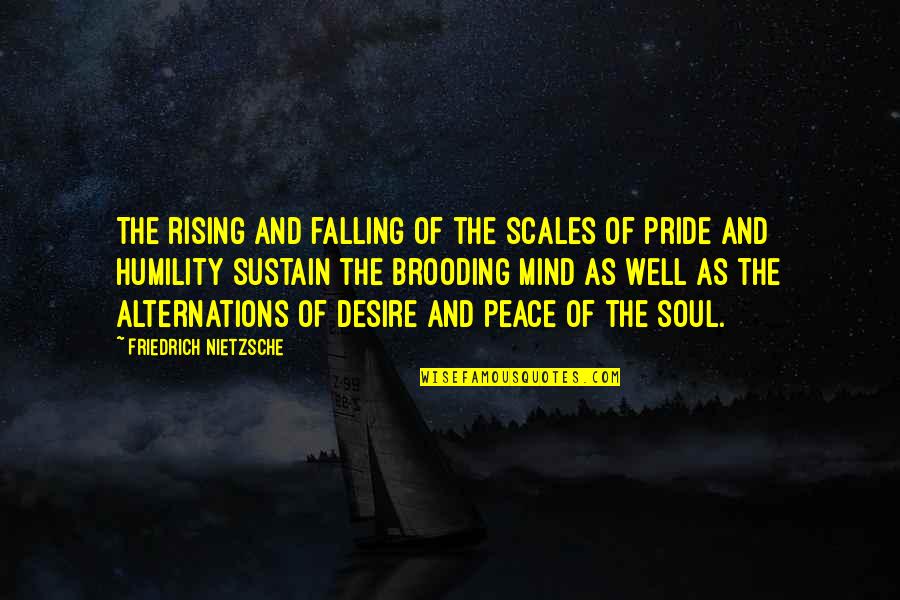 The rising and falling of the scales of pride and humility sustain the brooding mind as well as the alternations of desire and peace of the soul. —
Friedrich Nietzsche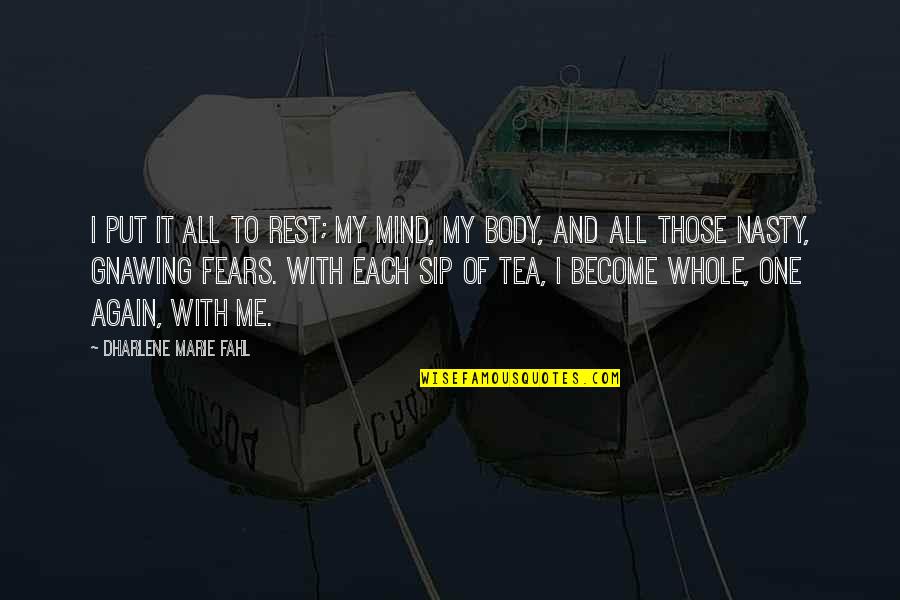 I put it all to rest; my mind, my body, and all those nasty, gnawing fears. With each sip of tea, I become whole, one again, with me. —
Dharlene Marie Fahl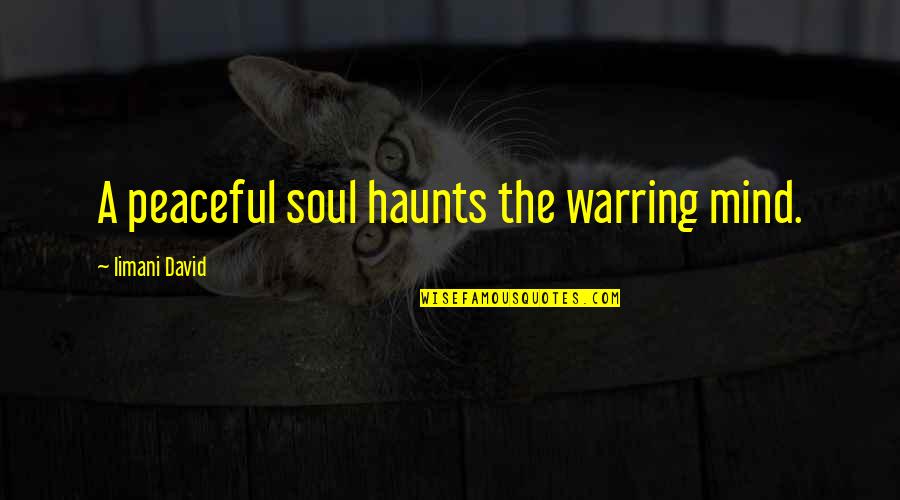 A peaceful soul haunts the warring mind. —
Iimani David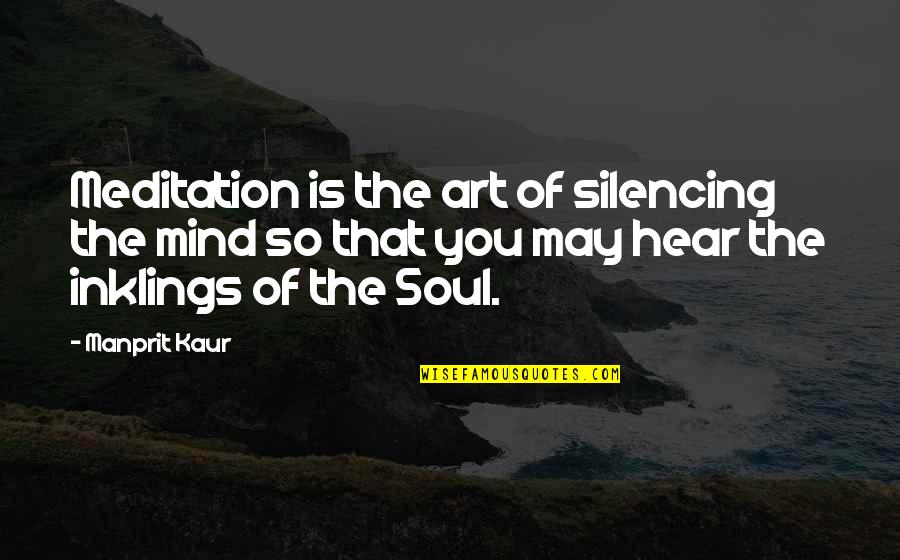 Meditation is the art of silencing the mind so that you may hear the inklings of the Soul. —
Manprit Kaur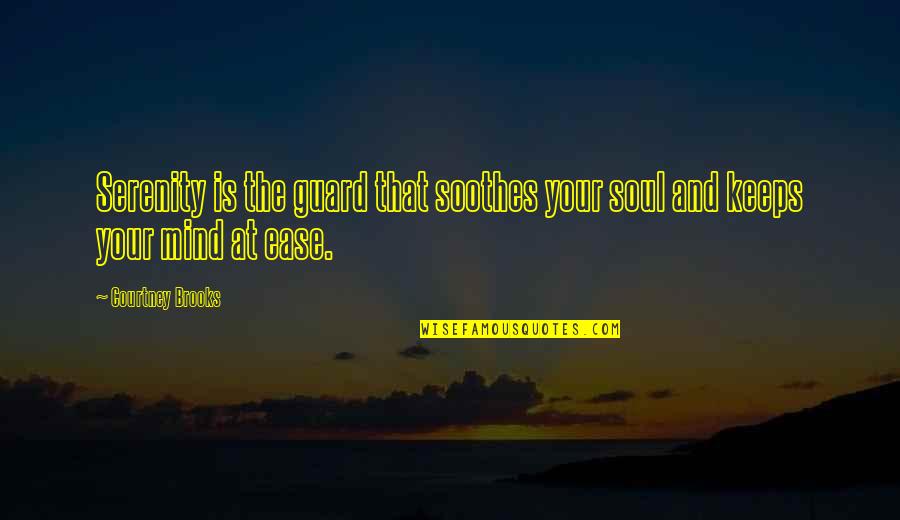 Serenity is the guard that soothes your soul and keeps your mind at ease. —
Courtney Brooks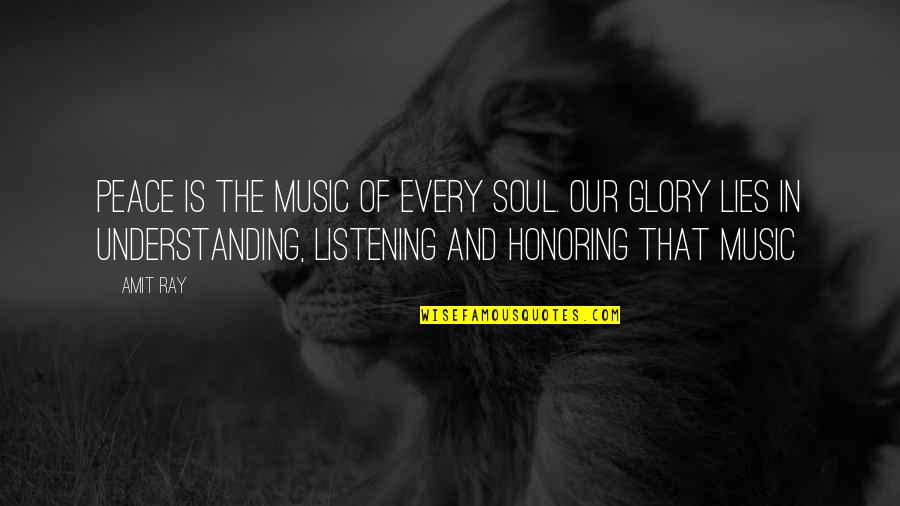 Peace is the music of every soul. Our glory lies in understanding, listening and honoring that music —
Amit Ray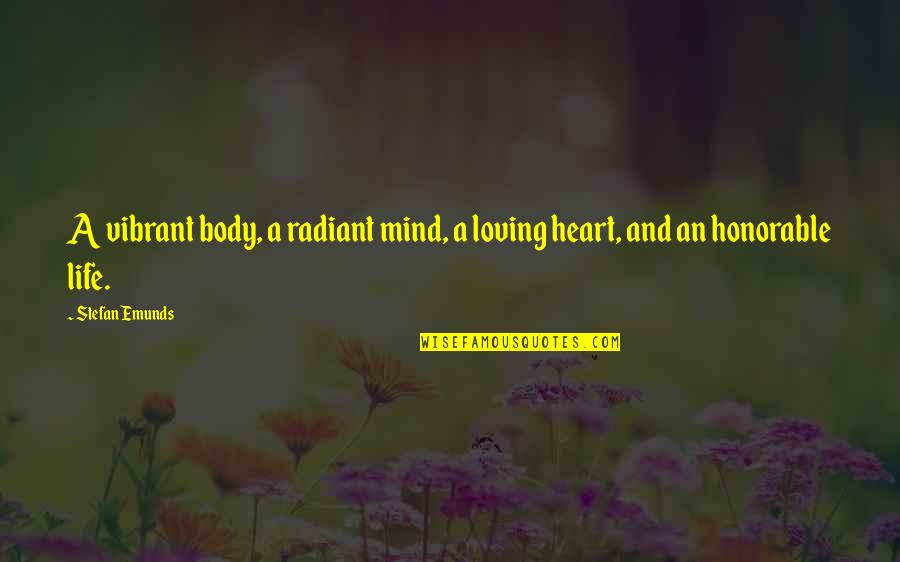 A vibrant body, a radiant mind, a loving heart, and an honorable life. —
Stefan Emunds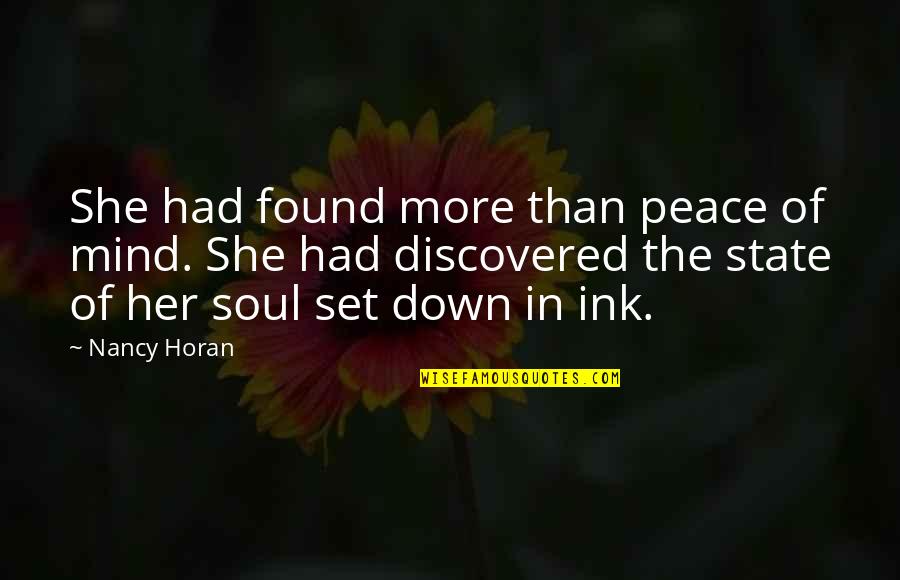 She had found more than peace of mind. She had discovered the state of her soul set down in ink. —
Nancy Horan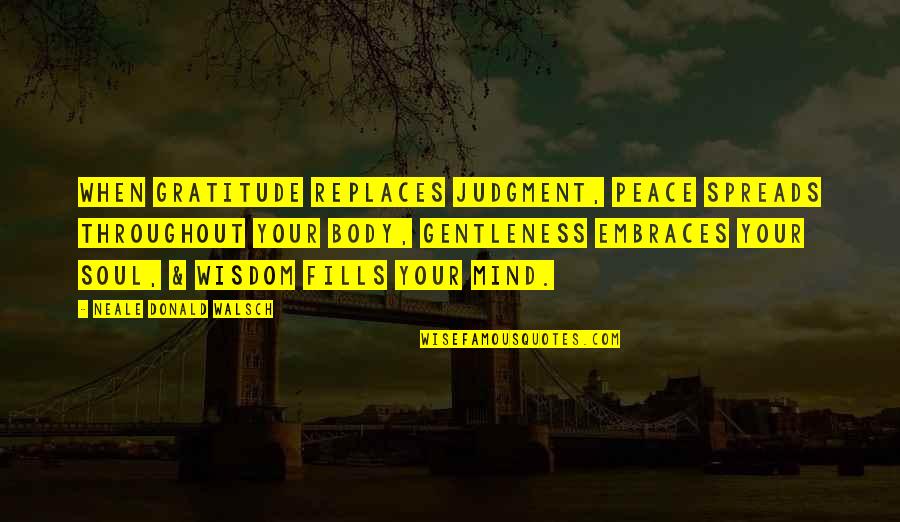 When gratitude replaces judgment, peace spreads throughout your body, gentleness embraces your soul, & wisdom fills your mind. —
Neale Donald Walsch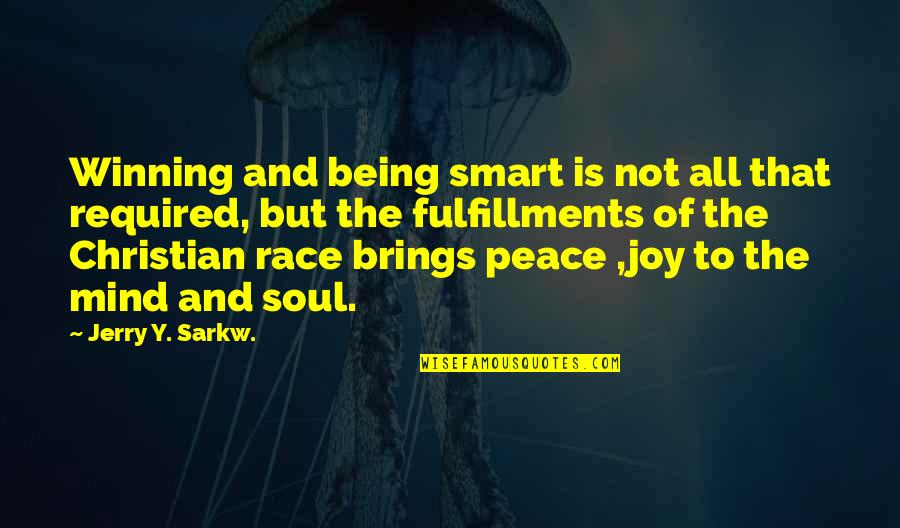 Winning and being smart is not all that required, but the fulfillments of the Christian race brings peace ,joy to the mind and soul. —
Jerry Y. Sarkw.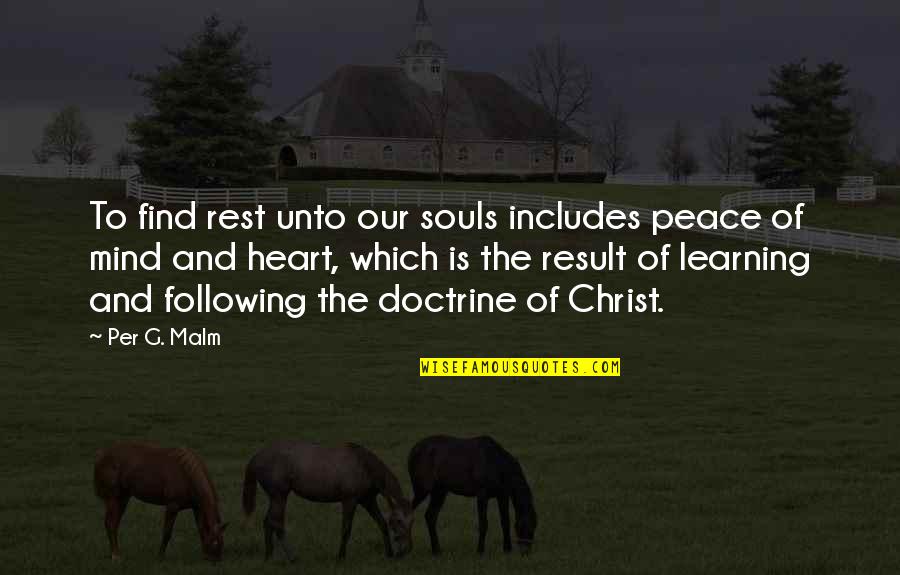 To find rest unto our souls includes peace of mind and heart, which is the result of learning and following the doctrine of Christ. —
Per G. Malm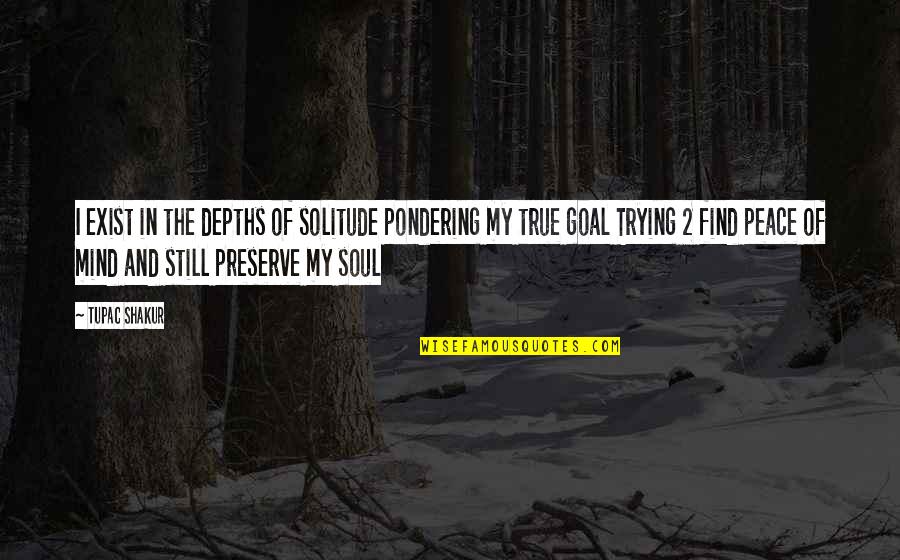 I exist in the depths of solitude pondering my true goal Trying 2 find peace of mind and still preserve my soul —
Tupac Shakur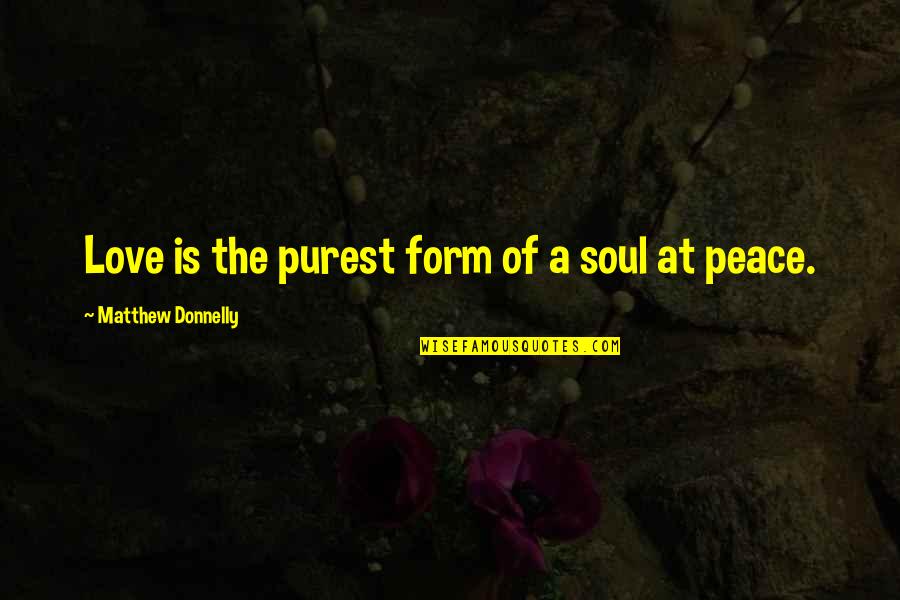 Love is the purest form of a soul at peace. —
Matthew Donnelly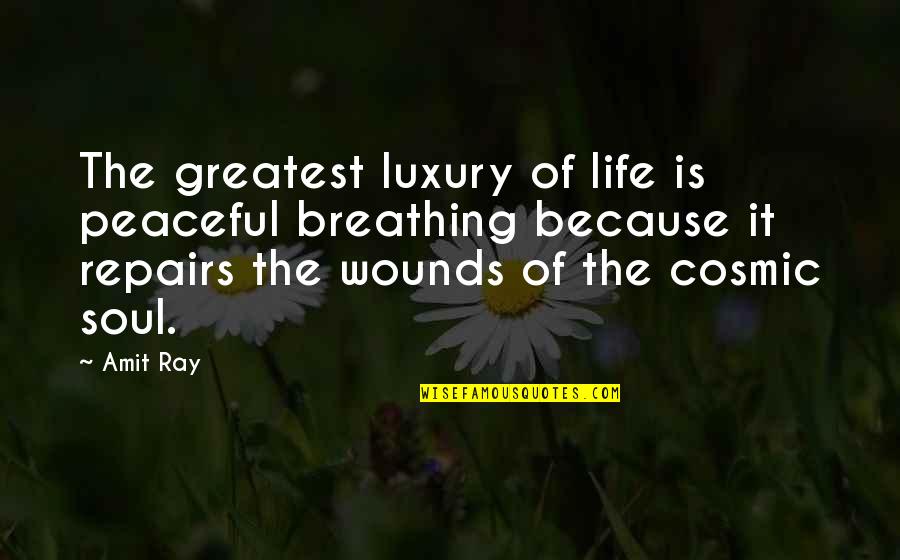 The greatest luxury of life is peaceful breathing because it repairs the wounds of the cosmic soul. —
Amit Ray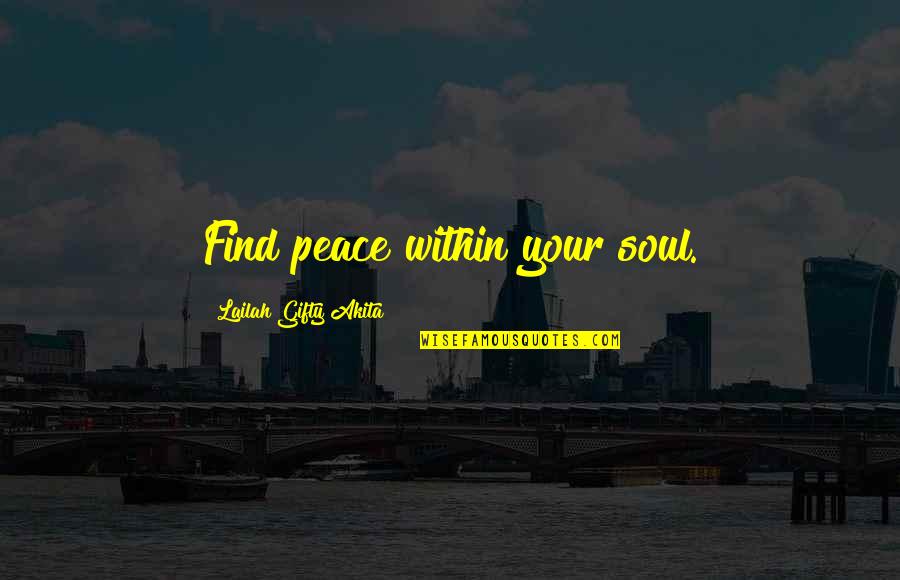 Find peace within your soul. —
Lailah Gifty Akita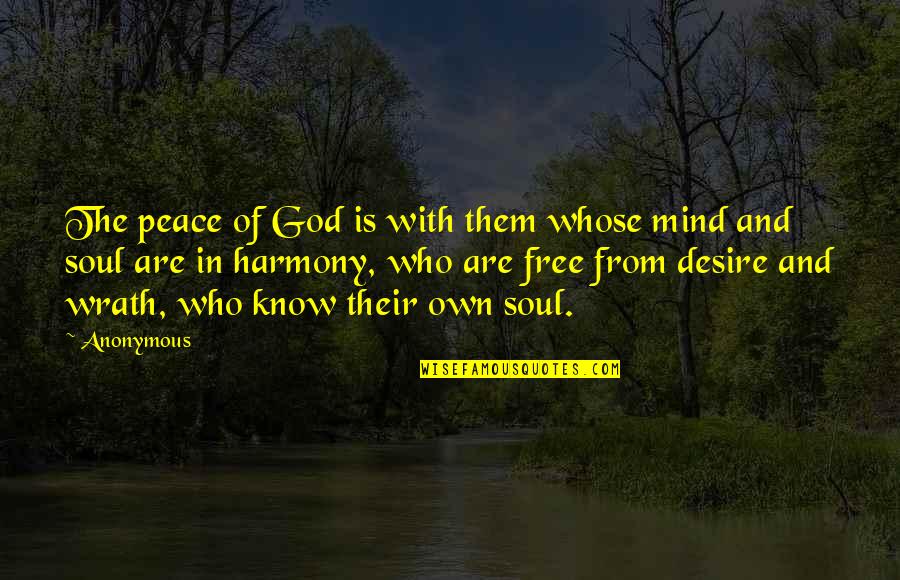 The peace of God is with them whose mind and soul are in harmony, who are free from desire and wrath, who know their own soul. —
Anonymous