Peace Comes From Within Quotes
Collection of top 38 famous quotes about Peace Comes From Within
Peace Comes From Within Quotes & Sayings
Happy to read and share the best inspirational Peace Comes From Within quotes, sayings and quotations on Wise Famous Quotes.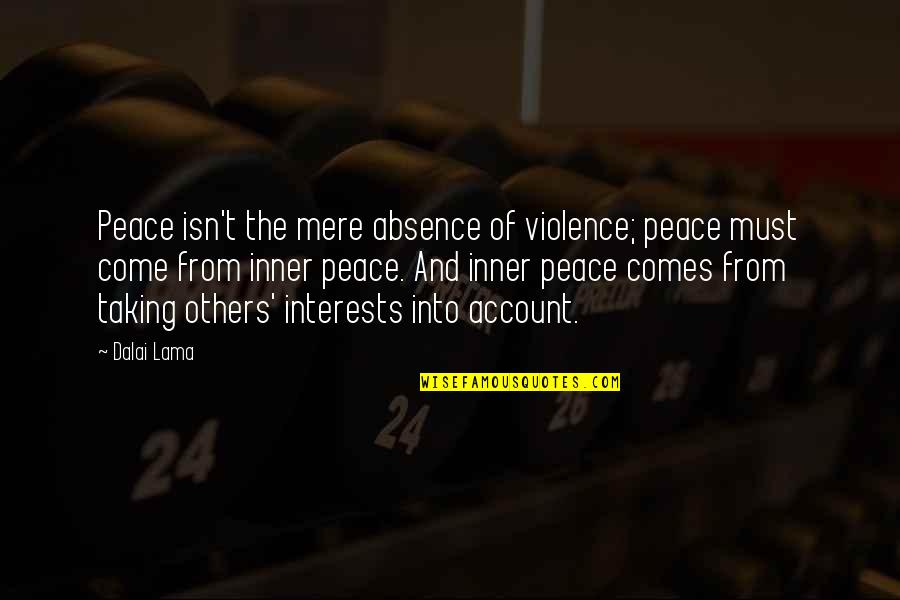 Peace isn't the mere absence of violence; peace must come from inner peace. And inner peace comes from taking others' interests into account.
—
Dalai Lama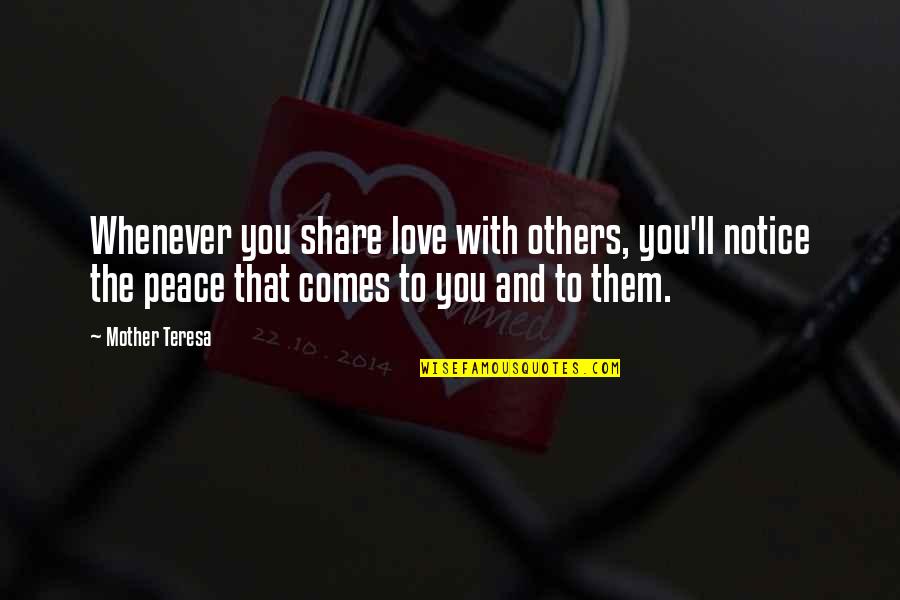 Whenever you share love with others, you'll notice the peace that comes to you and to them.
—
Mother Teresa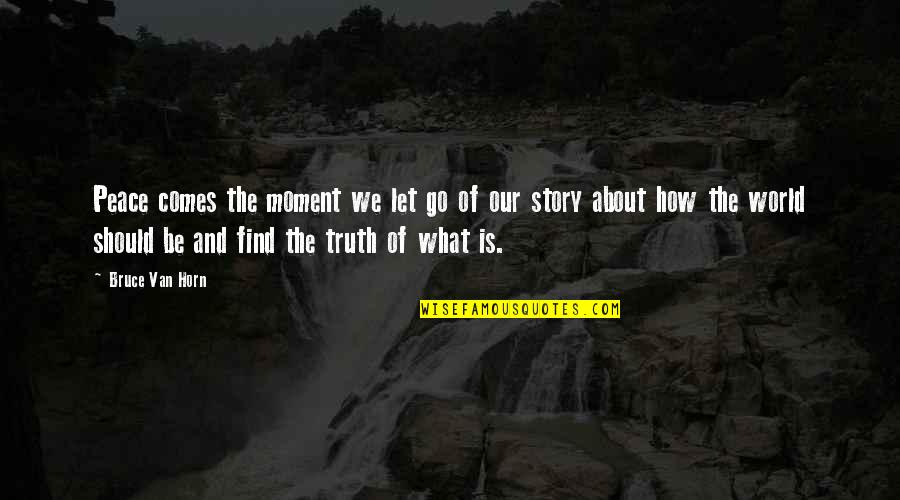 Peace comes the moment we let go of our story about how the world should be and find the truth of what is.
—
Bruce Van Horn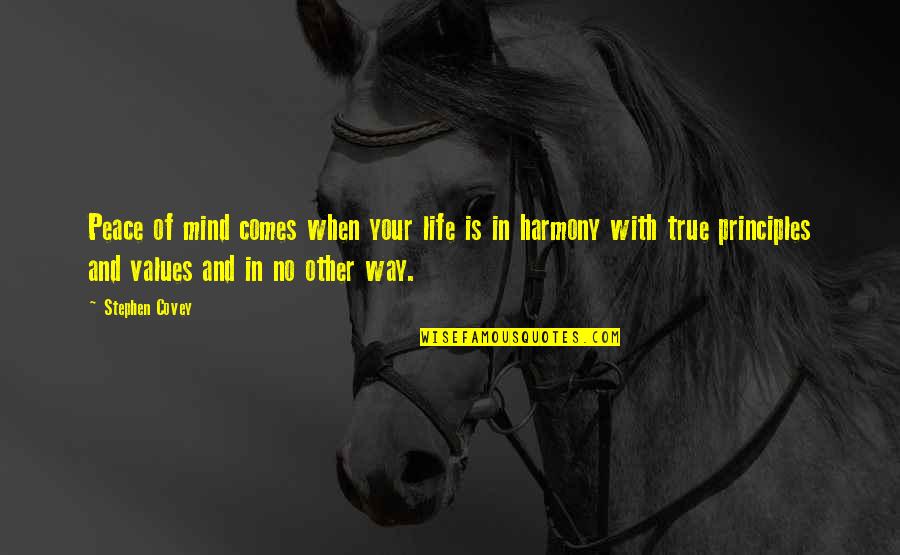 Peace of mind comes when your life is in harmony with true principles and values and in no other way.
—
Stephen Covey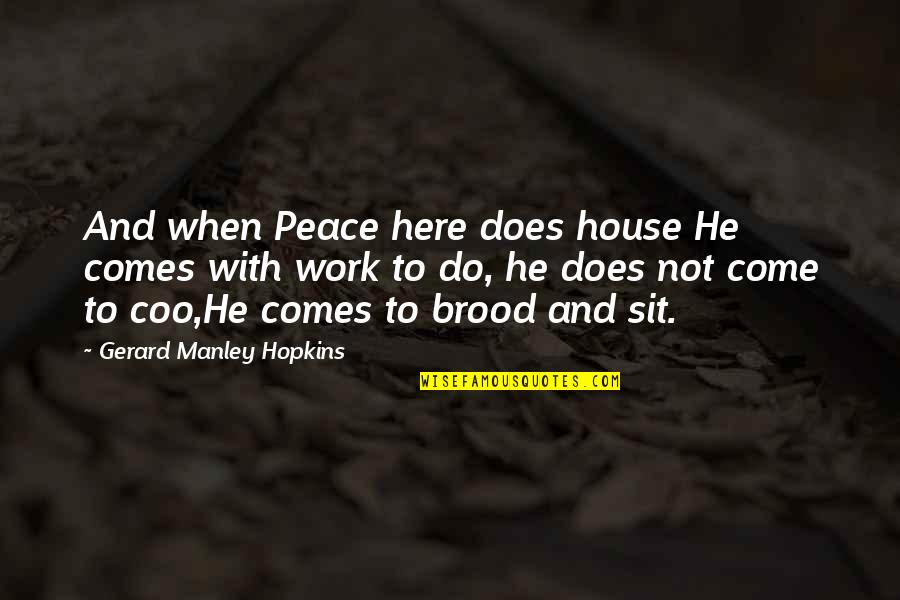 And when Peace here does house
He comes with work to do, he does not come to coo,
He comes to brood and sit. —
Gerard Manley Hopkins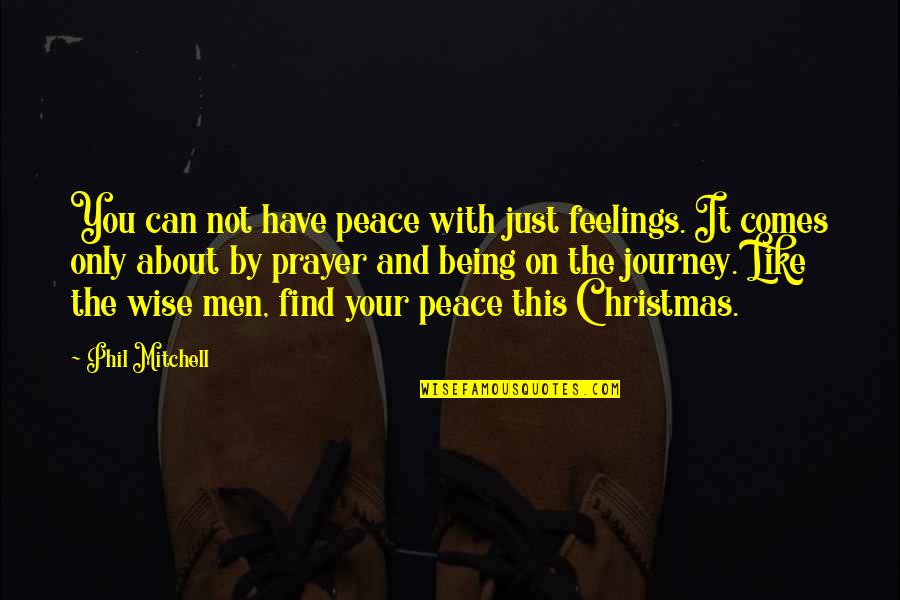 You can not have peace with just feelings. It comes only about by prayer and being on the journey. Like the wise men, find your peace this Christmas. —
Phil Mitchell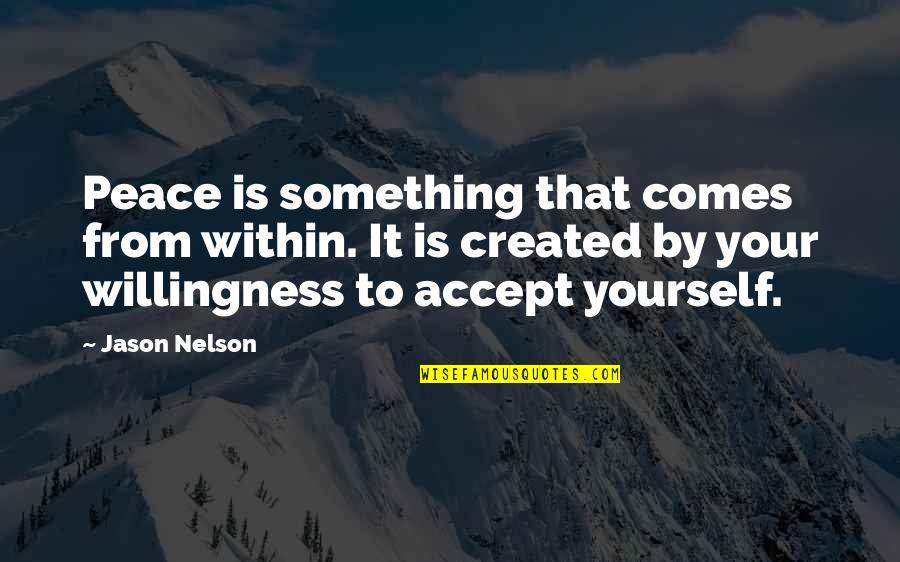 Peace is something that comes from within. It is
created by your willingness to accept yourself. —
Jason Nelson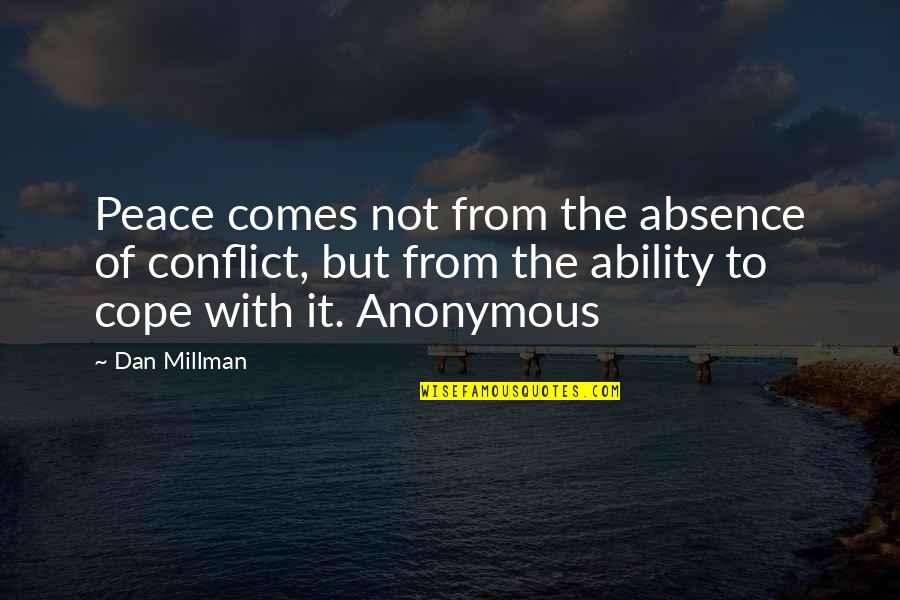 Peace comes not from the absence of conflict, but from the ability to cope with it. Anonymous —
Dan Millman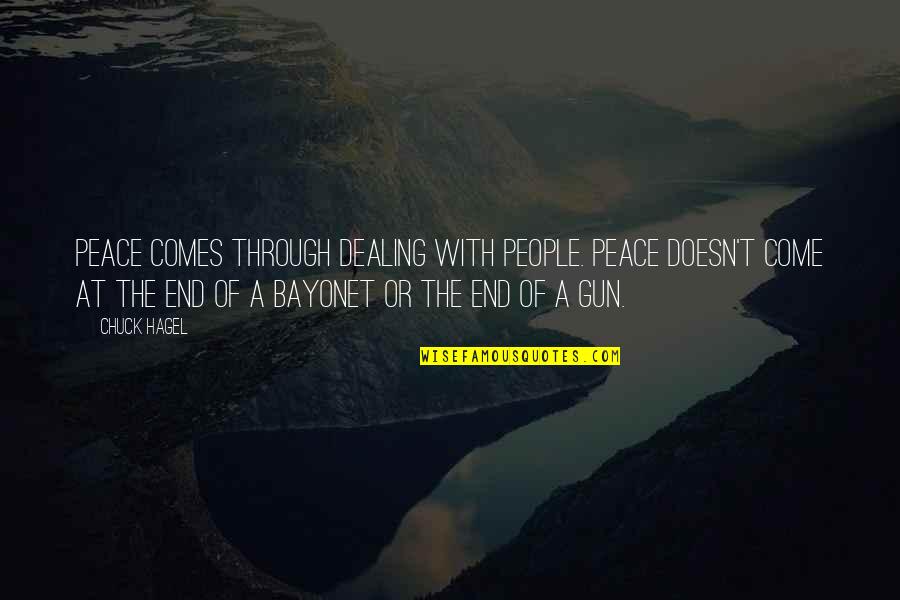 Peace comes through dealing with people. Peace doesn't come at the end of a bayonet or the end of a gun. —
Chuck Hagel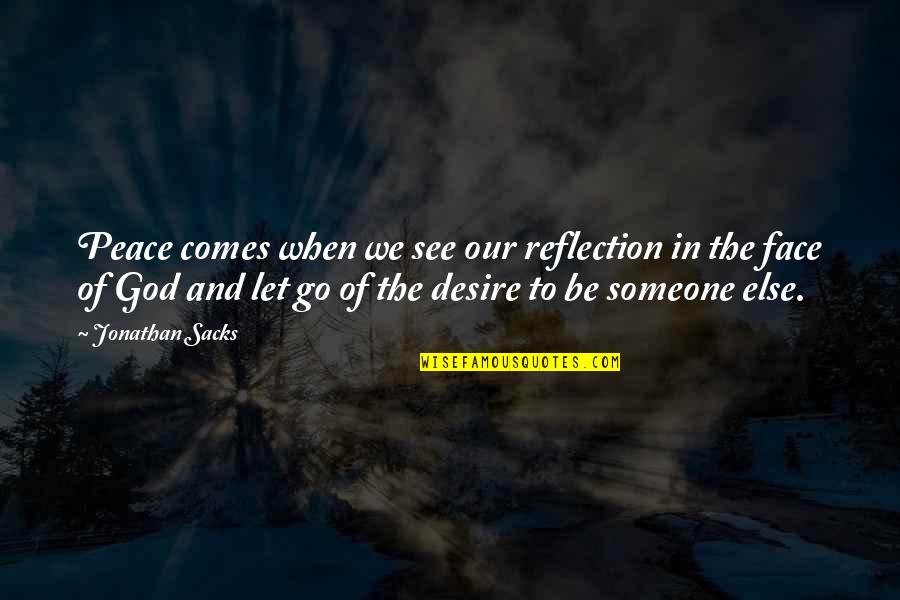 Peace comes when we see our reflection in the face of God and let go of the desire to be someone else. —
Jonathan Sacks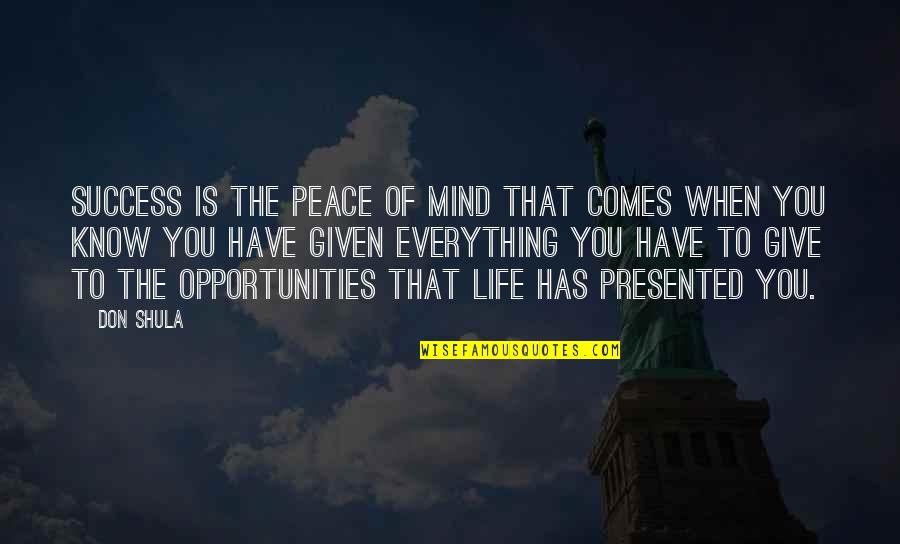 Success is the peace of mind that comes when you know you have given everything you have to give to the opportunities that life has presented you. —
Don Shula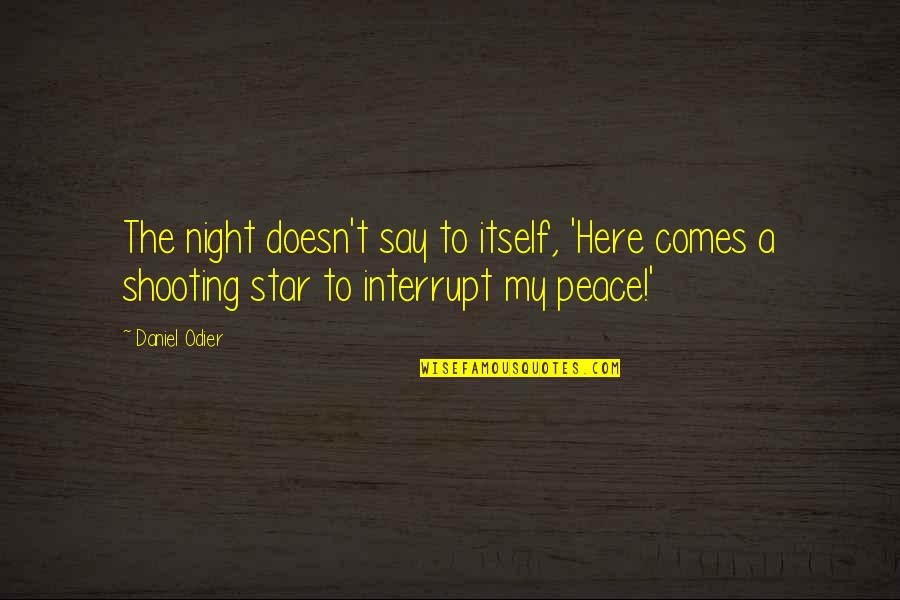 The night doesn't say to itself, 'Here comes a shooting star to interrupt my peace!' —
Daniel Odier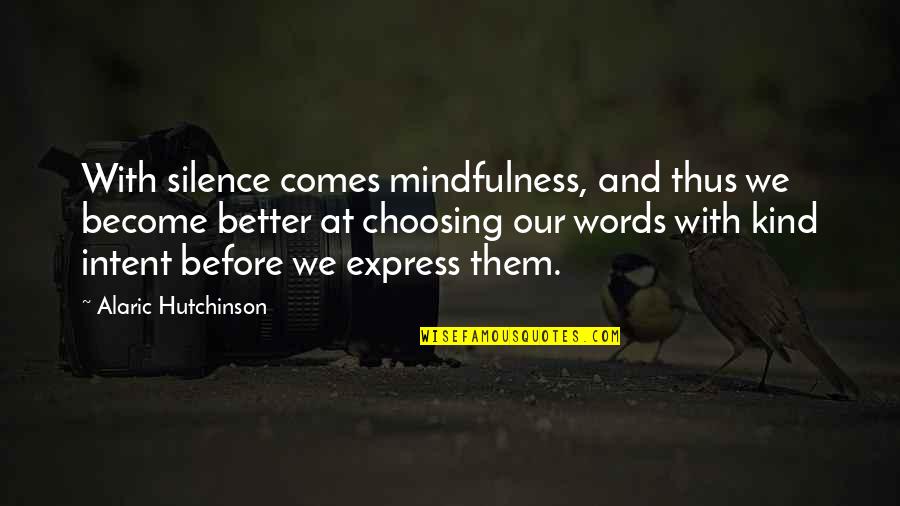 With silence comes mindfulness, and thus we become better at choosing our words with kind intent before we express them. —
Alaric Hutchinson
Inner peace comes from a clear conscience. —
Eraldo Banovac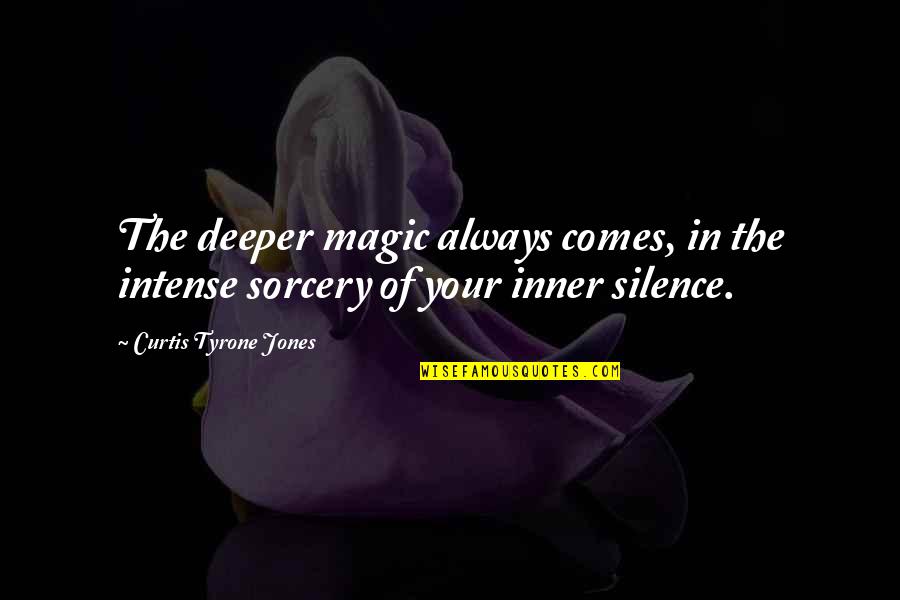 The deeper magic always comes, in the intense sorcery of your inner silence. —
Curtis Tyrone Jones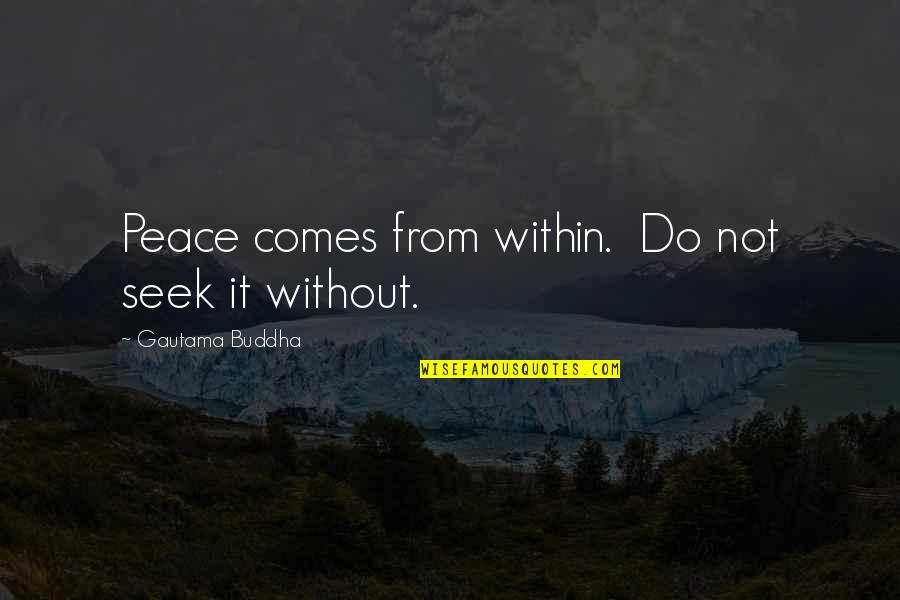 Peace comes from within
. Do not seek it without. —
Gautama Buddha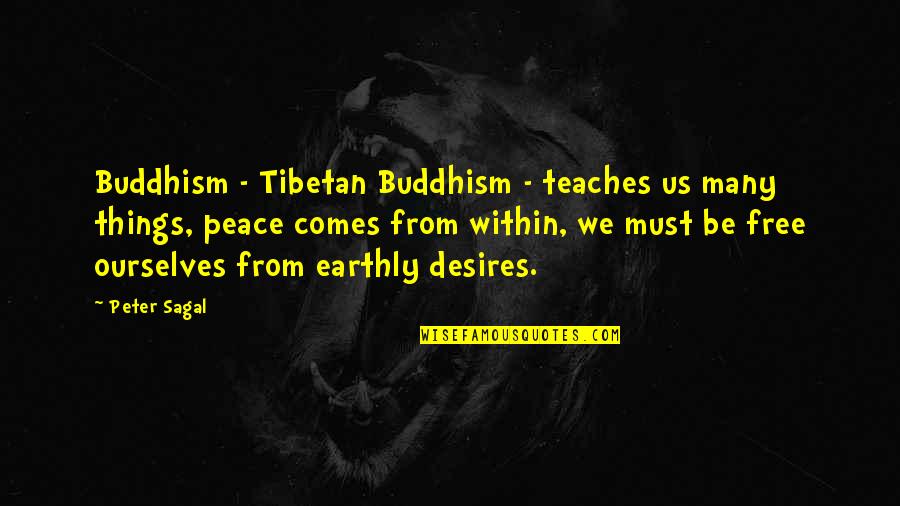 Buddhism - Tibetan Buddhism - teaches us many things,
peace comes from within
, we must be free ourselves from earthly desires. —
Peter Sagal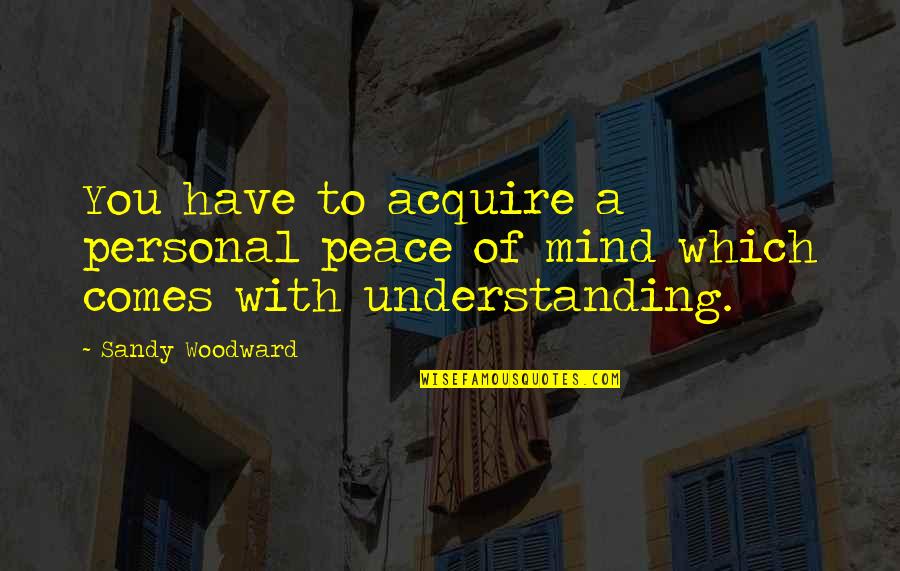 You have to acquire a personal peace of mind which comes with understanding. —
Sandy Woodward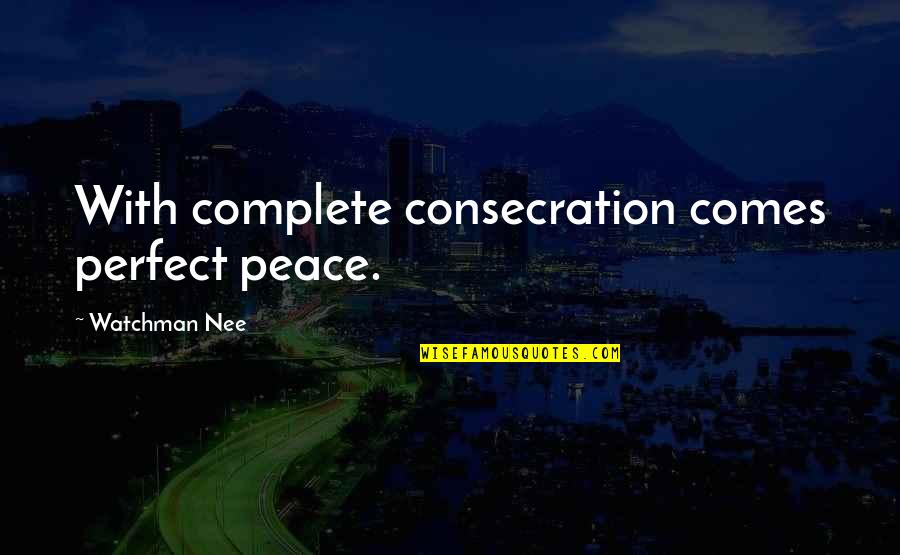 With complete consecration comes perfect peace. —
Watchman Nee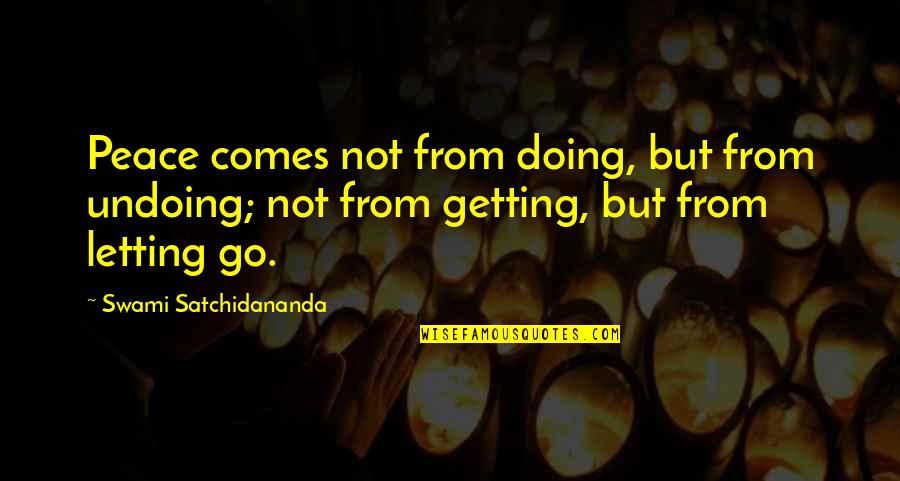 Peace comes not from doing, but from undoing; not from getting, but from letting go. —
Swami Satchidananda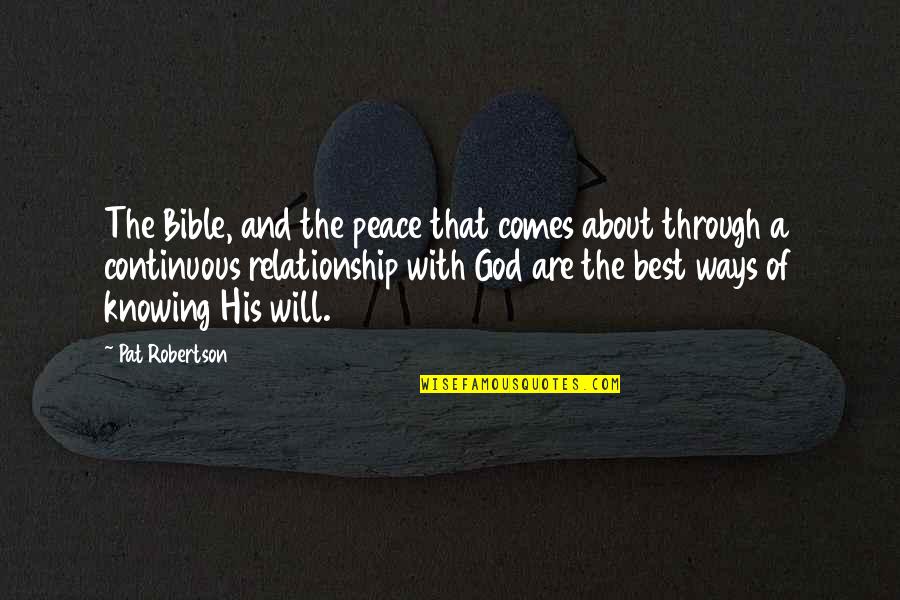 The Bible, and the peace that comes about through a continuous relationship with God are the best ways of knowing His will. —
Pat Robertson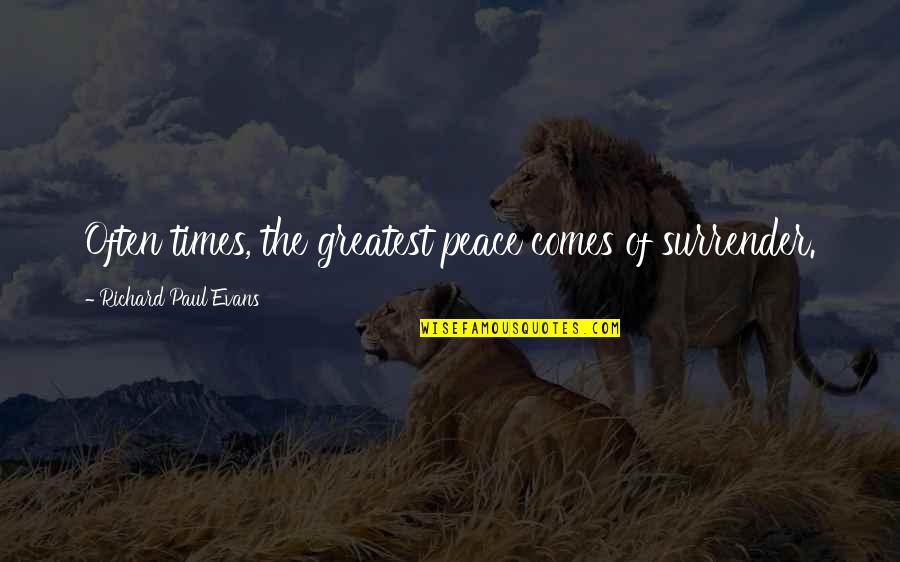 Often times, the greatest peace comes of surrender. —
Richard Paul Evans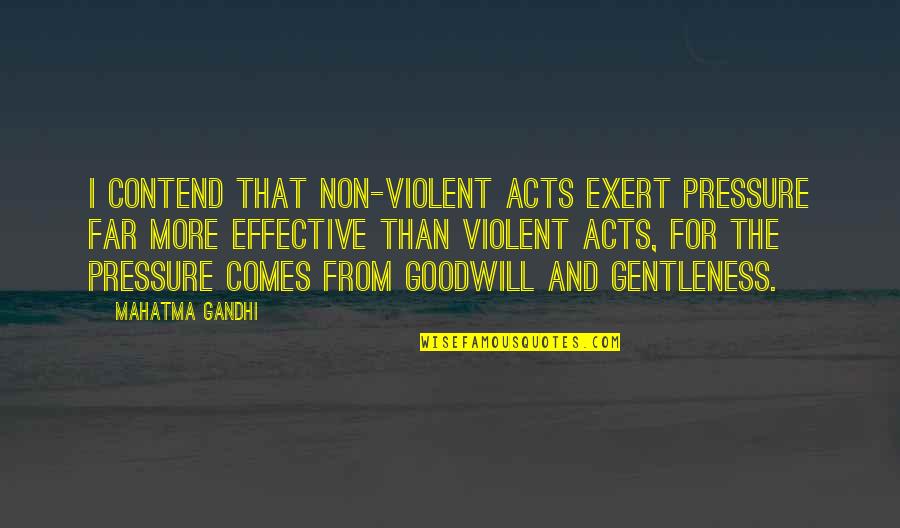 I contend that non-violent acts exert pressure far more effective than violent acts, for the pressure comes from goodwill and gentleness. —
Mahatma Gandhi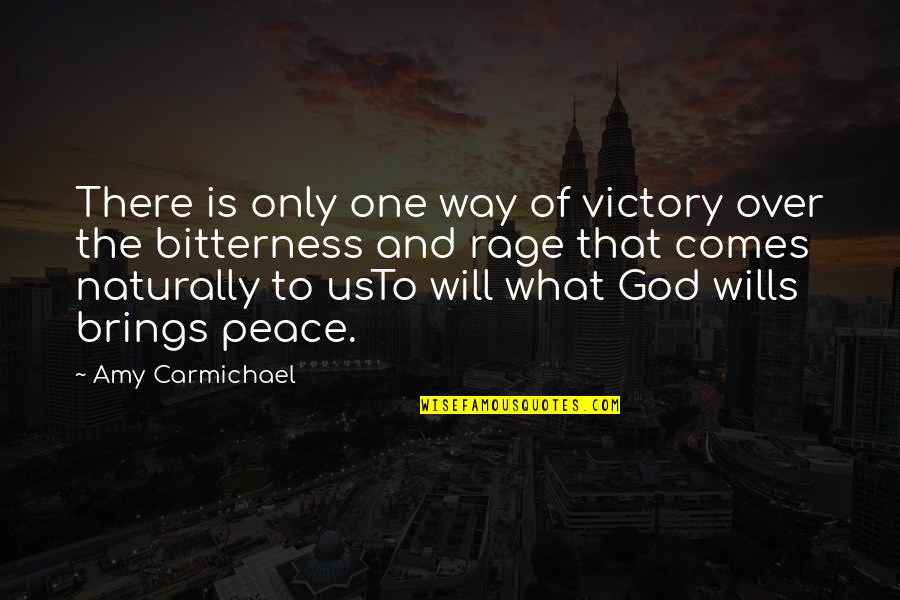 There is only one way of victory over the bitterness and rage that comes naturally to us
To will what God wills brings peace. —
Amy Carmichael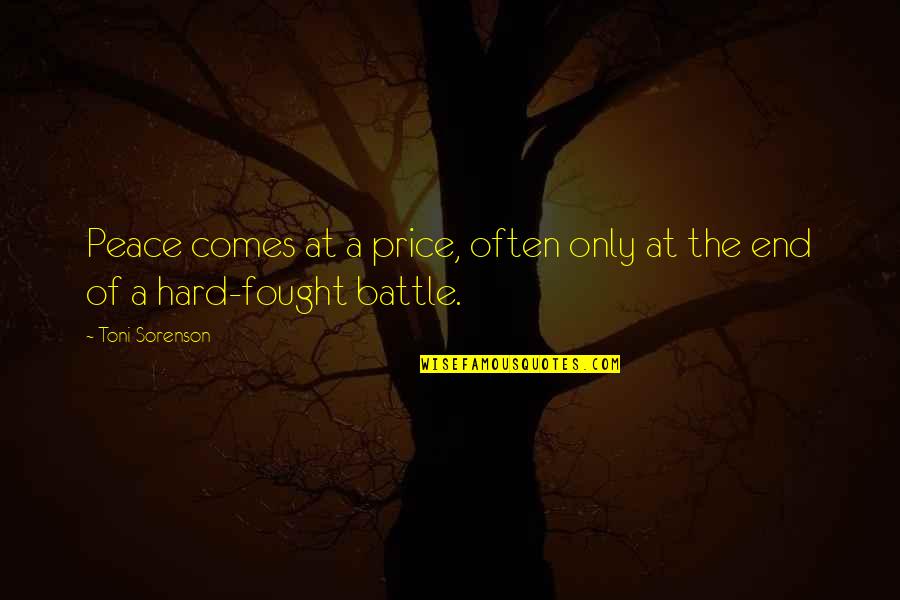 Peace comes at a price, often only at the end of a hard-fought battle. —
Toni Sorenson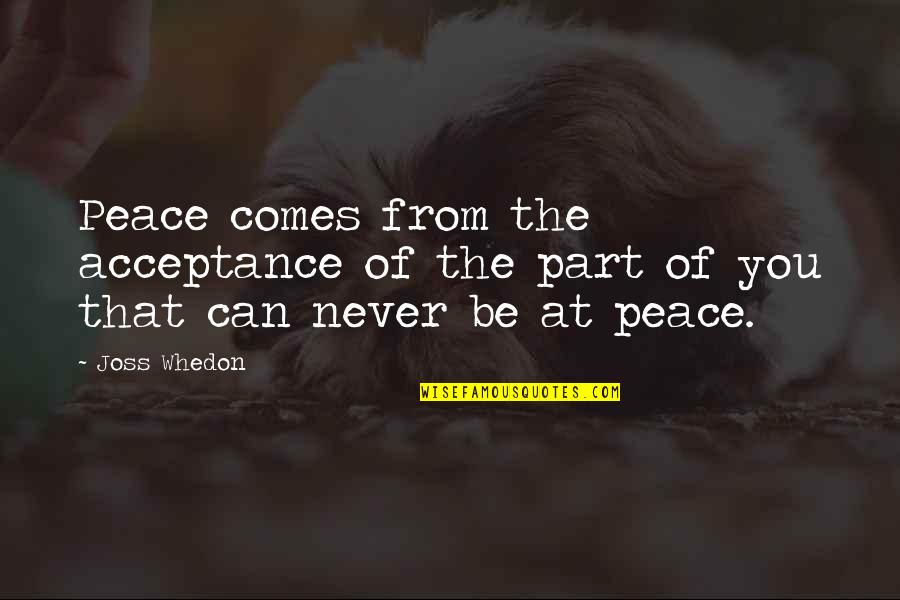 Peace comes from the acceptance of the part of you that can never be at peace. —
Joss Whedon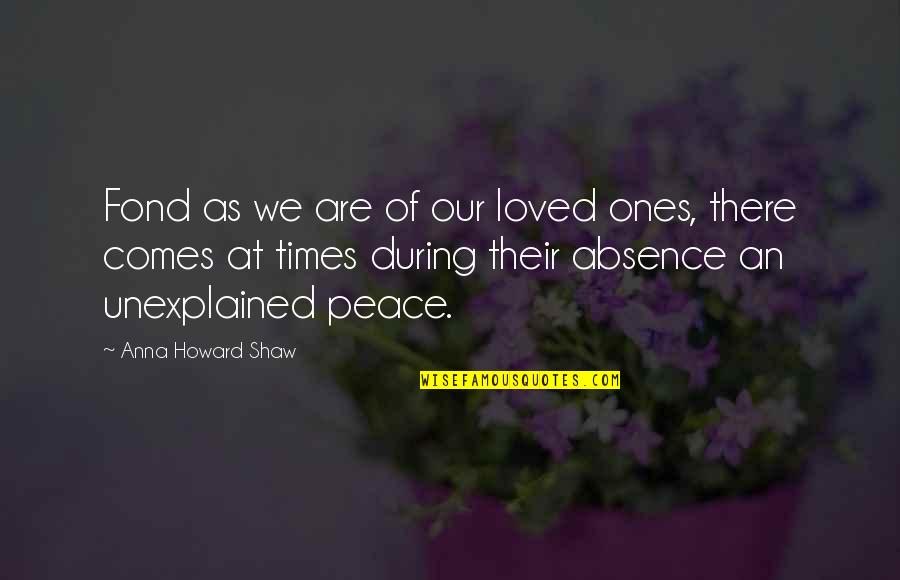 Fond as we are of our loved ones, there comes at times during their absence an unexplained peace. —
Anna Howard Shaw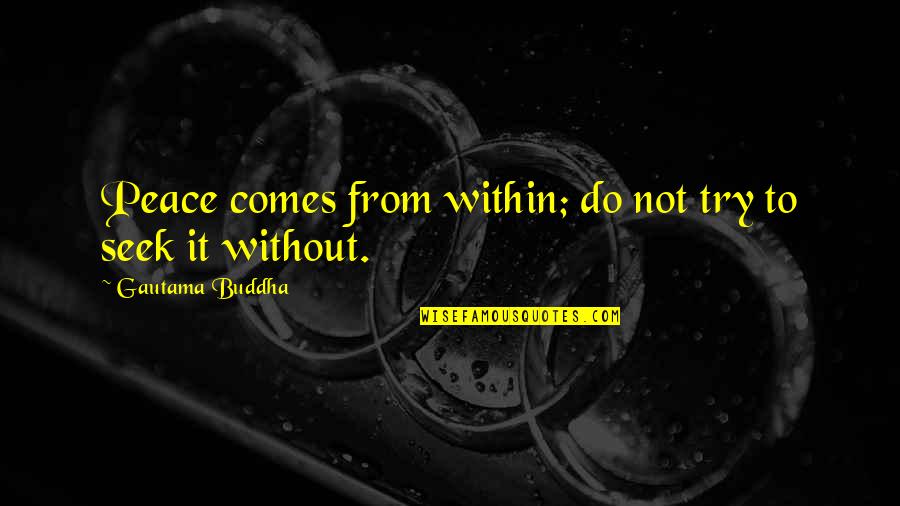 Peace comes from within
; do not try to seek it without. —
Gautama Buddha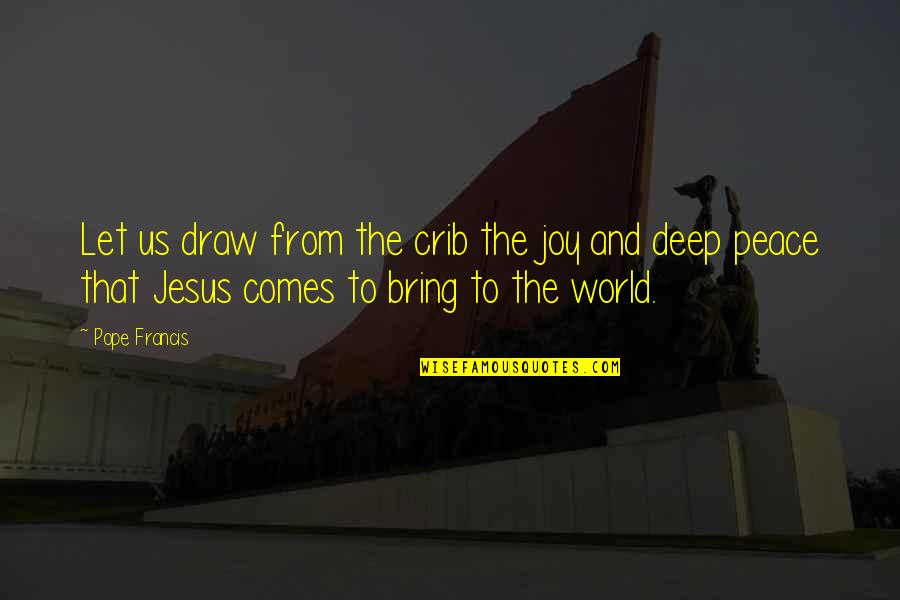 Let us draw from the crib the joy and deep peace that Jesus comes to bring to the world. —
Pope Francis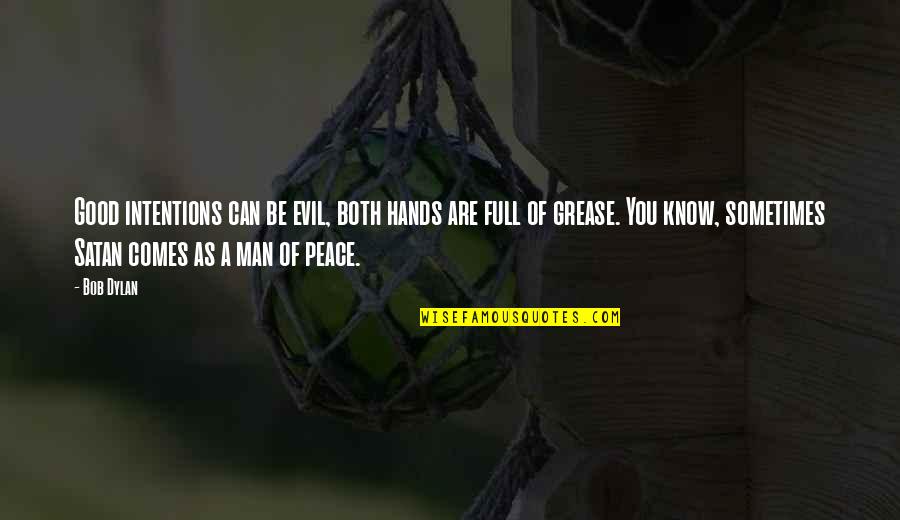 Good intentions can be evil, both hands are full of grease. You know, sometimes Satan comes as a man of peace. —
Bob Dylan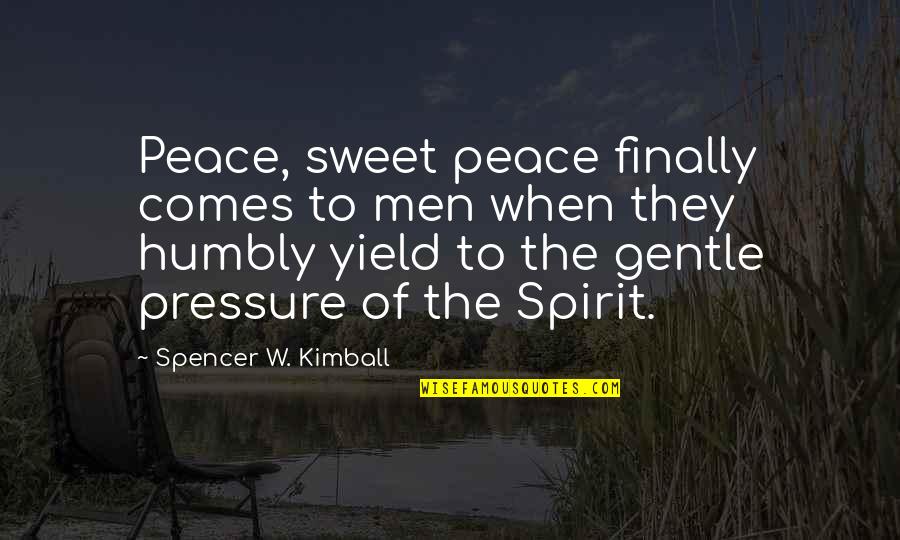 Peace, sweet peace finally comes to men when they humbly yield to the gentle pressure of the Spirit. —
Spencer W. Kimball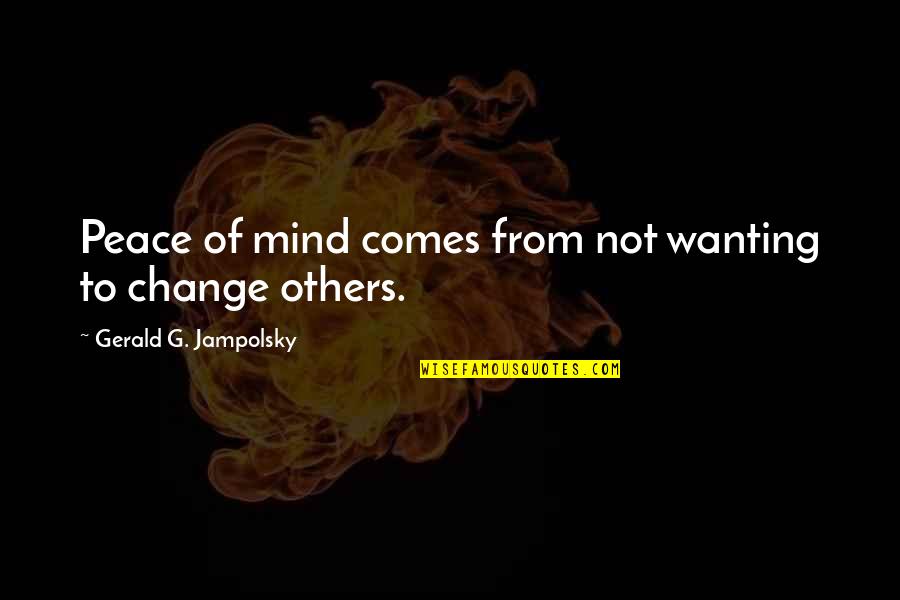 Peace of mind comes from not wanting to change others. —
Gerald G. Jampolsky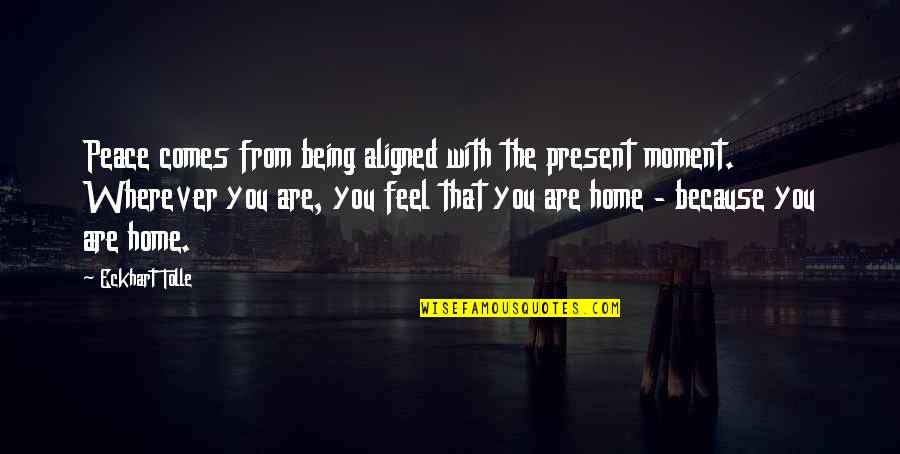 Peace comes from being aligned with the present moment. Wherever you are, you feel that you are home - because you are home. —
Eckhart Tolle