Party Of Two Quotes
Collection of top 34 famous quotes about Party Of Two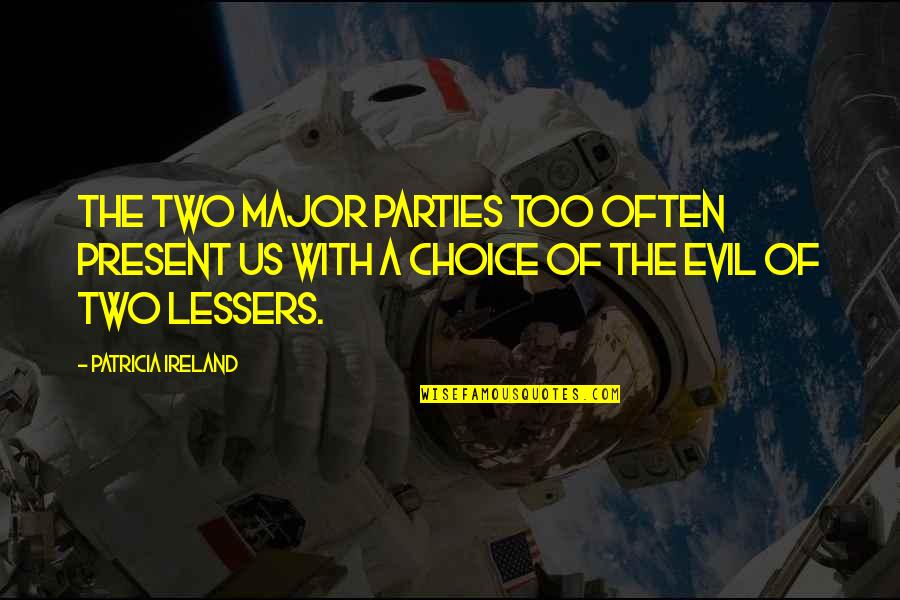 The two major parties too often present us with a choice of the evil of two lessers.
—
Patricia Ireland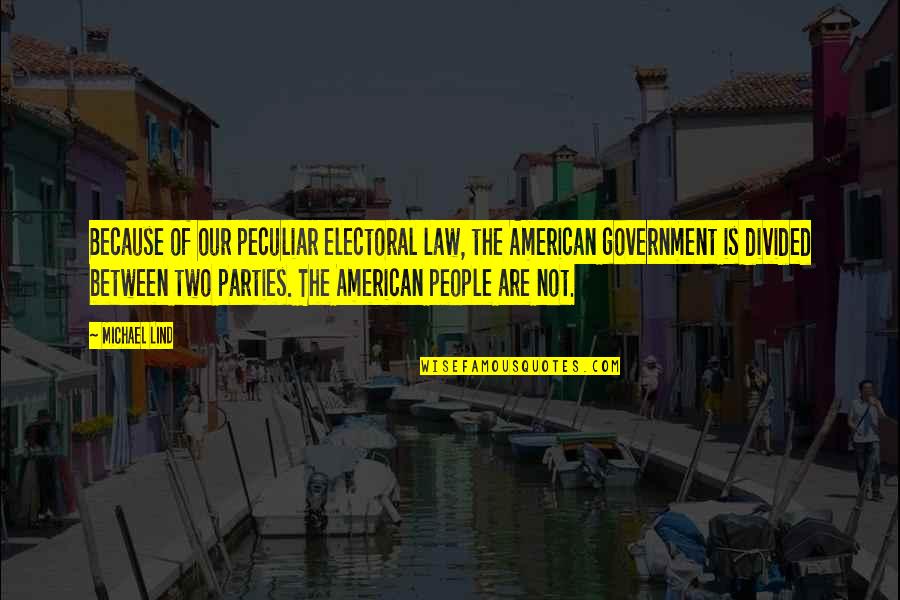 Because of our peculiar electoral law, the American government is divided between two parties. The American people are not.
—
Michael Lind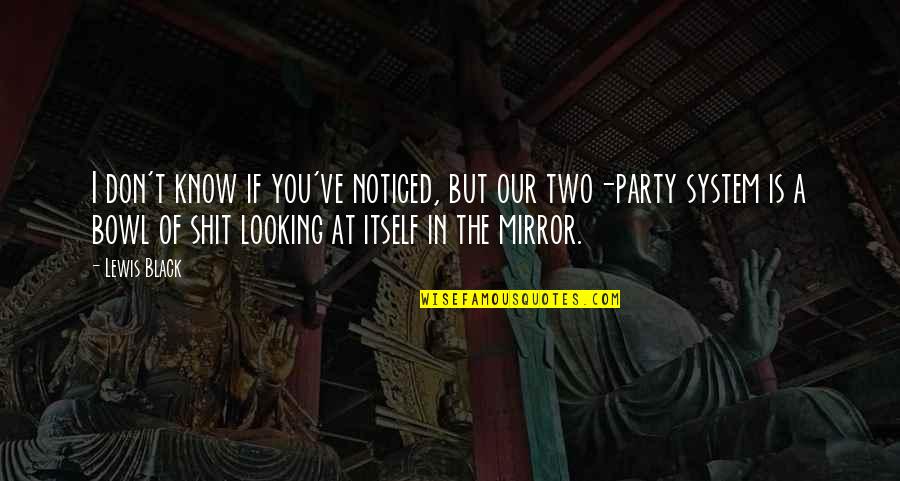 I don't know if you've noticed, but our two-party system is a bowl of shit looking at itself in the mirror.
—
Lewis Black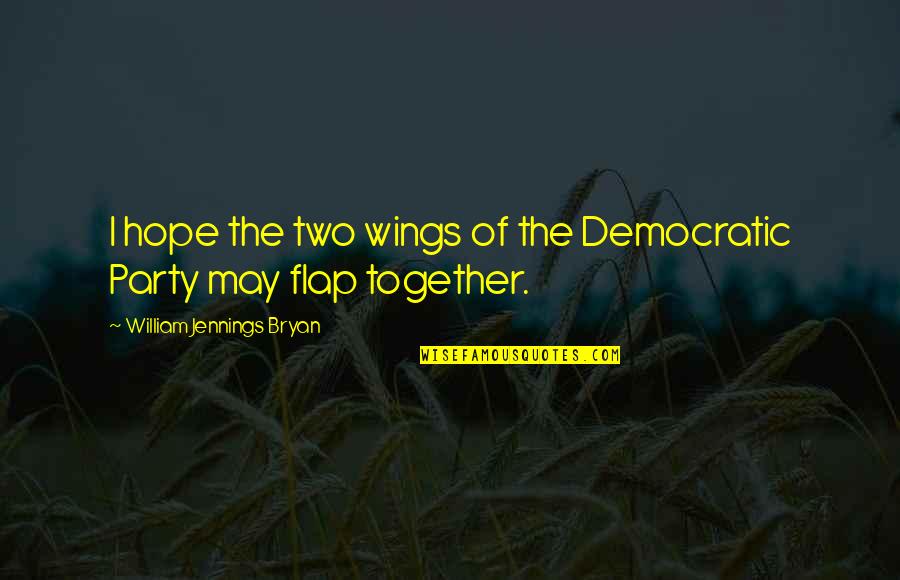 I hope the two wings of the Democratic Party may flap together.
—
William Jennings Bryan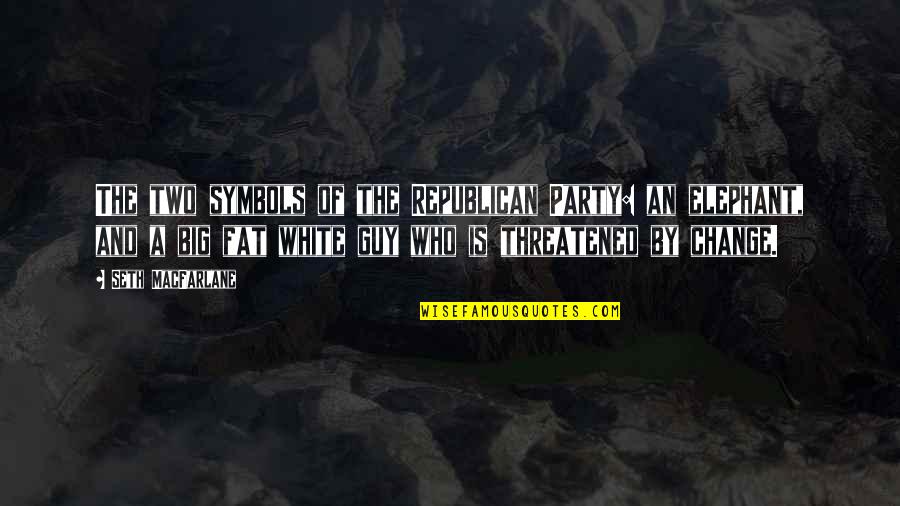 The two symbols of the Republican Party: an elephant, and a big fat white guy who is threatened by change.
—
Seth MacFarlane
It's like, duh. Just when you thought there wasn't a dime's worth of difference between the two parties, the Republicans go and prove you're wrong.
—
Molly Ivins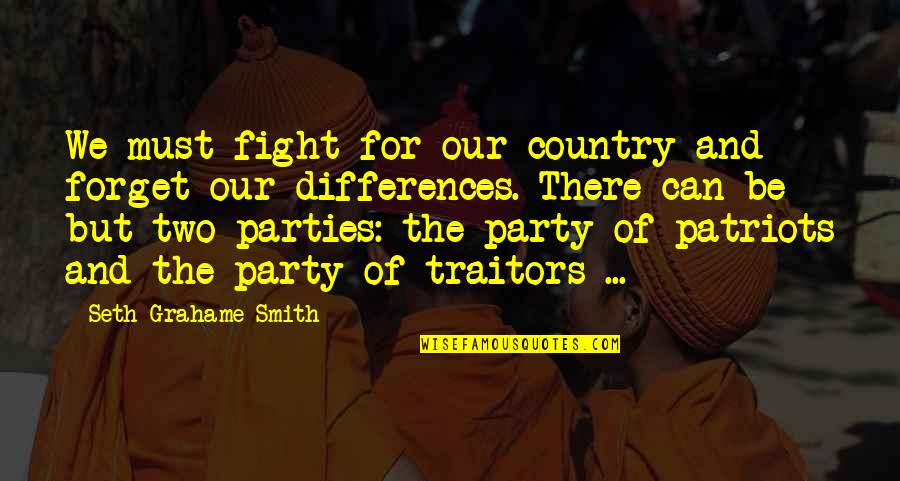 We must fight for our country and forget our differences. There can be but two parties: the party of patriots and the party of traitors ...
—
Seth Grahame-Smith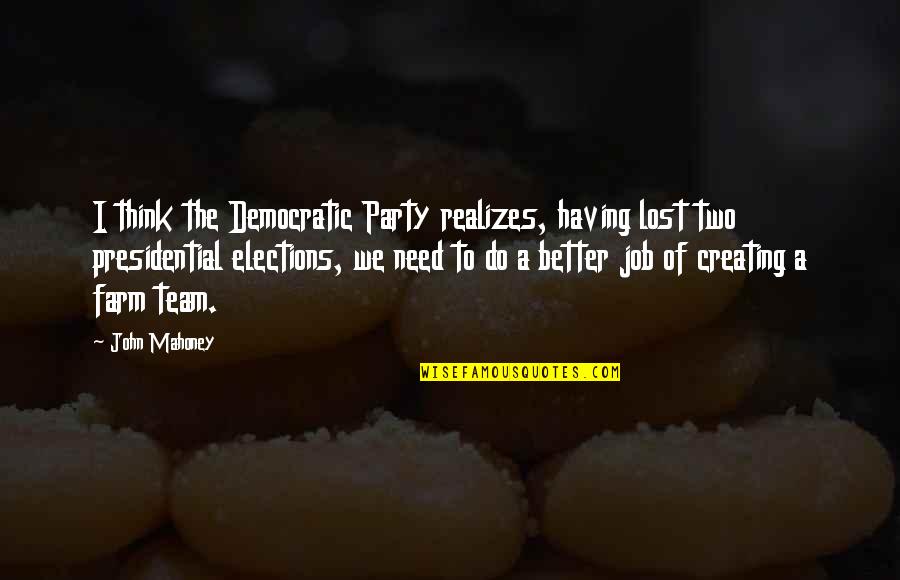 I think the Democratic Party realizes, having lost two presidential elections, we need to do a better job of creating a farm team.
—
John Mahoney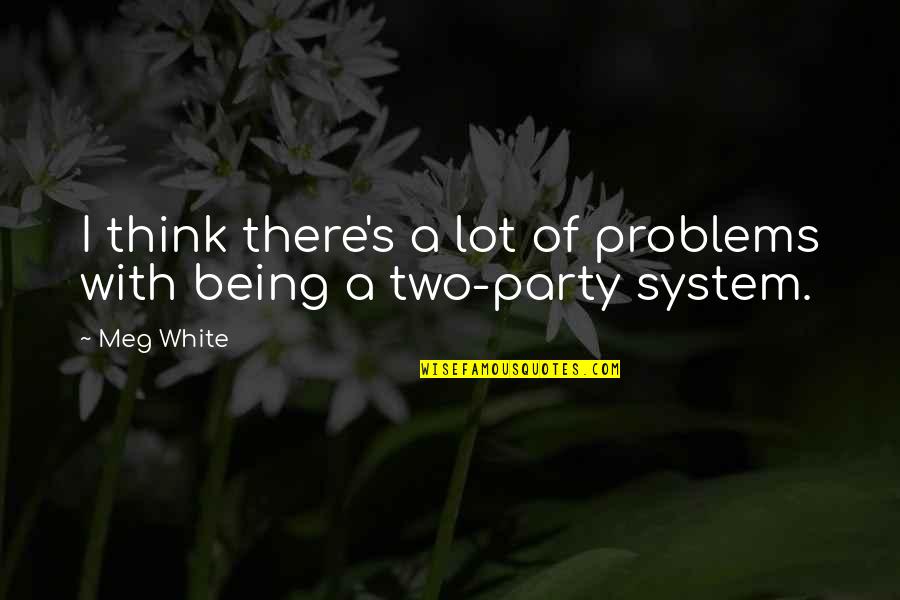 I think there's a lot of problems with being a two-party system.
—
Meg White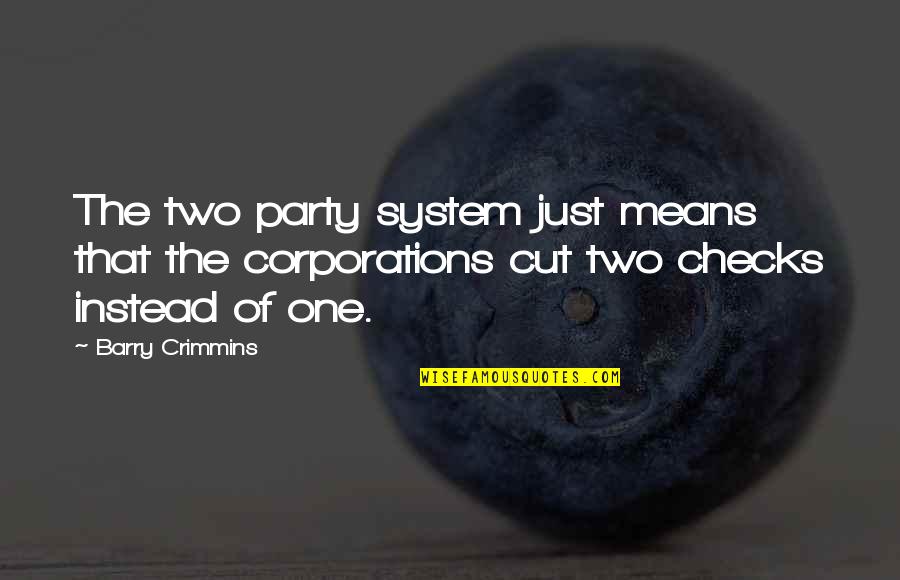 The two party system just means that the corporations cut two checks instead of one.
—
Barry Crimmins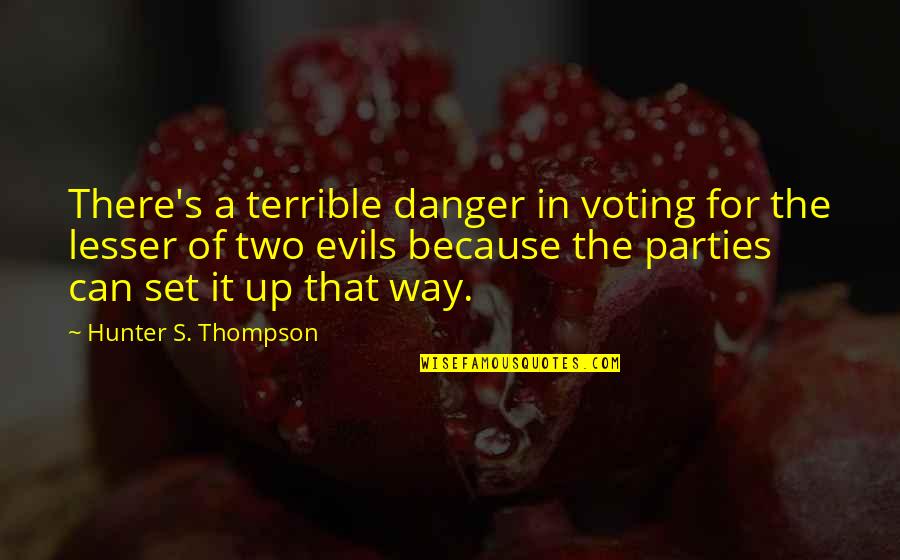 There's a terrible danger in voting for the lesser of two evils because the parties can set it up that way.
—
Hunter S. Thompson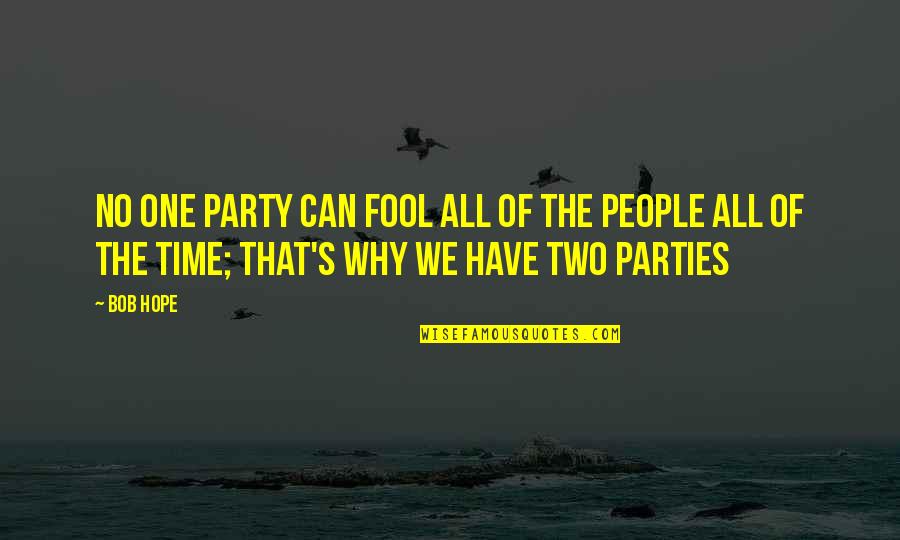 No one party can fool all of the people all of the time; that's why we have two parties
—
Bob Hope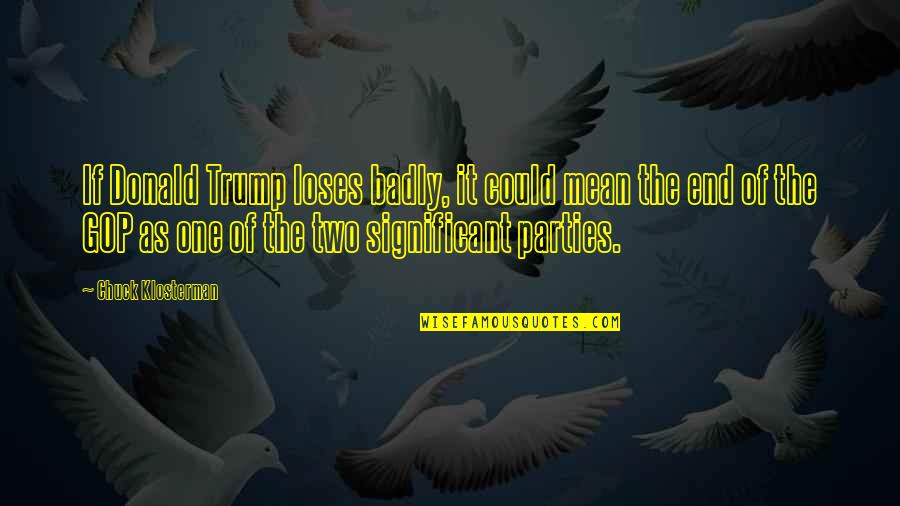 If Donald Trump loses badly, it could mean the end of the GOP as one of the two significant parties.
—
Chuck Klosterman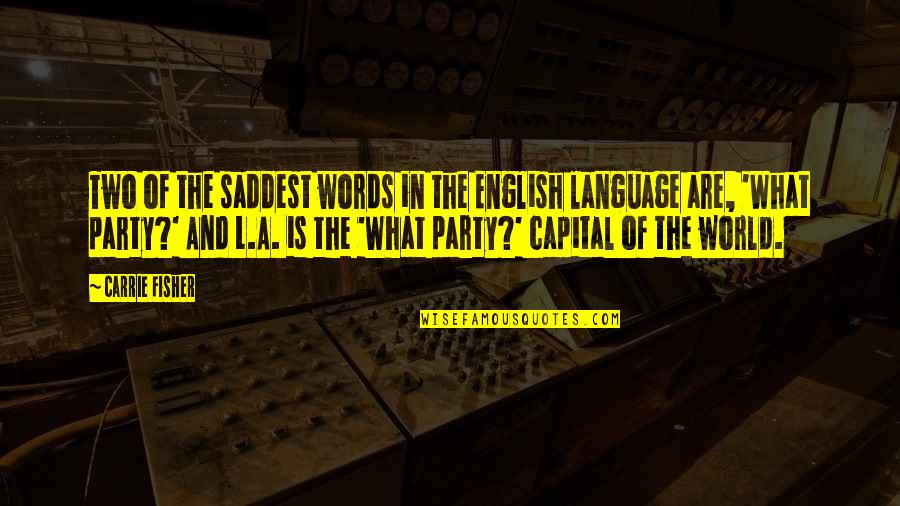 Two of the saddest words in the English language are, 'What party?' And L.A. is the 'What party?' capital of the world. —
Carrie Fisher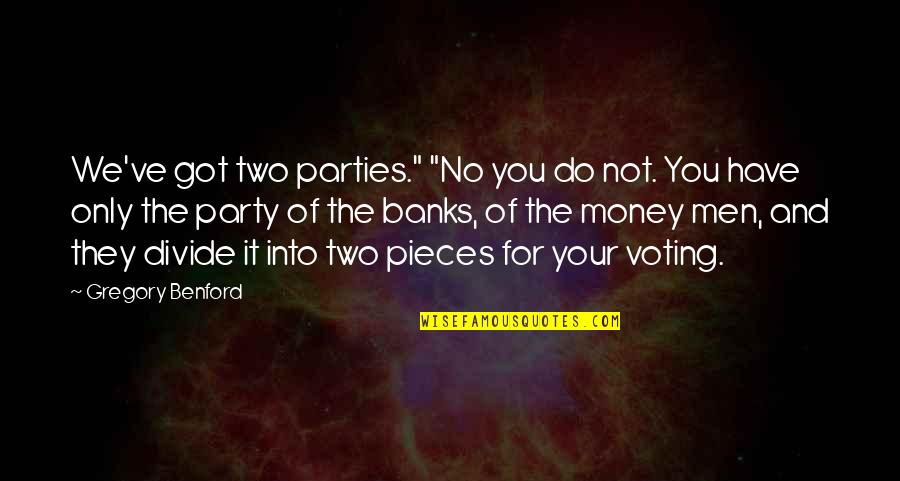 We've got two parties." "No you do not. You have only the party of the banks, of the money men, and they divide it into two pieces for your voting. —
Gregory Benford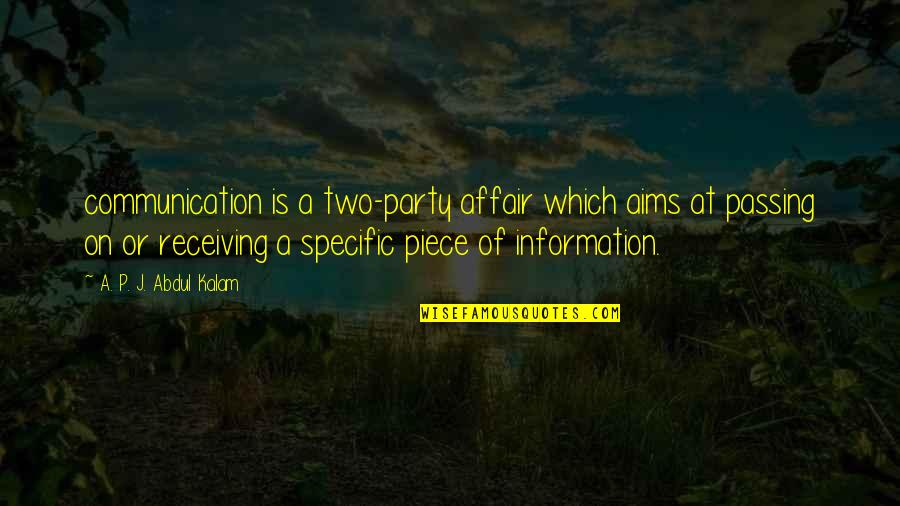 communication is a two-party affair which aims at passing on or receiving a specific piece of information. —
A. P. J. Abdul Kalam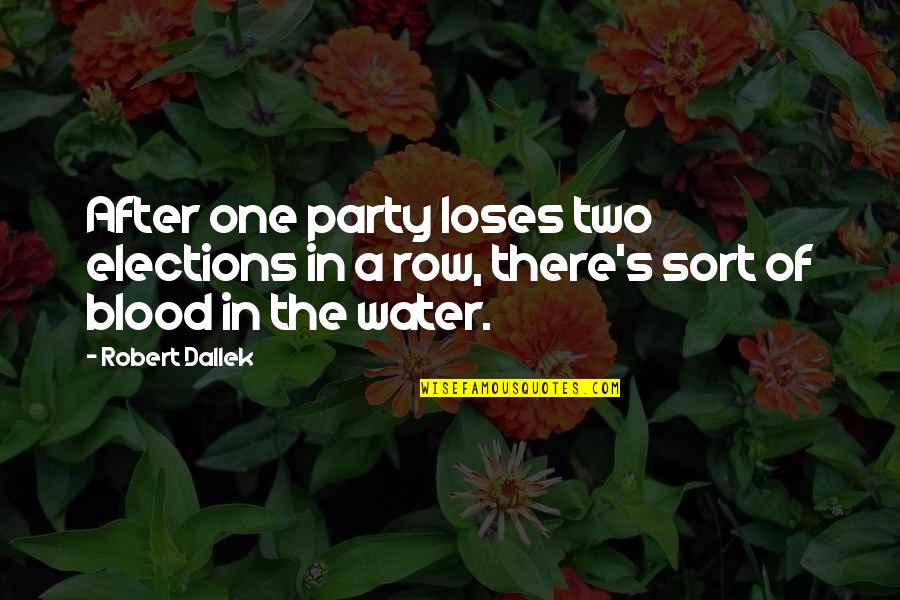 After one party loses two elections in a row, there's sort of blood in the water. —
Robert Dallek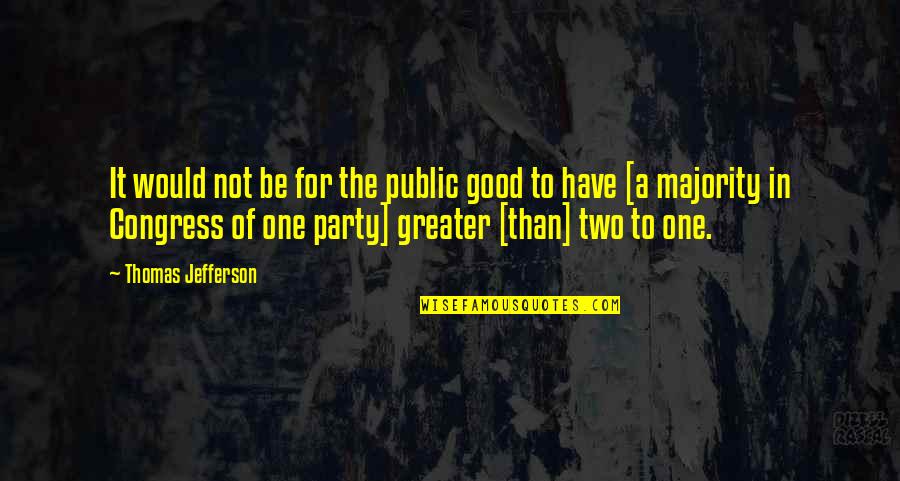 It would not be for the public good to have [a majority in Congress of one party] greater [than] two to one. —
Thomas Jefferson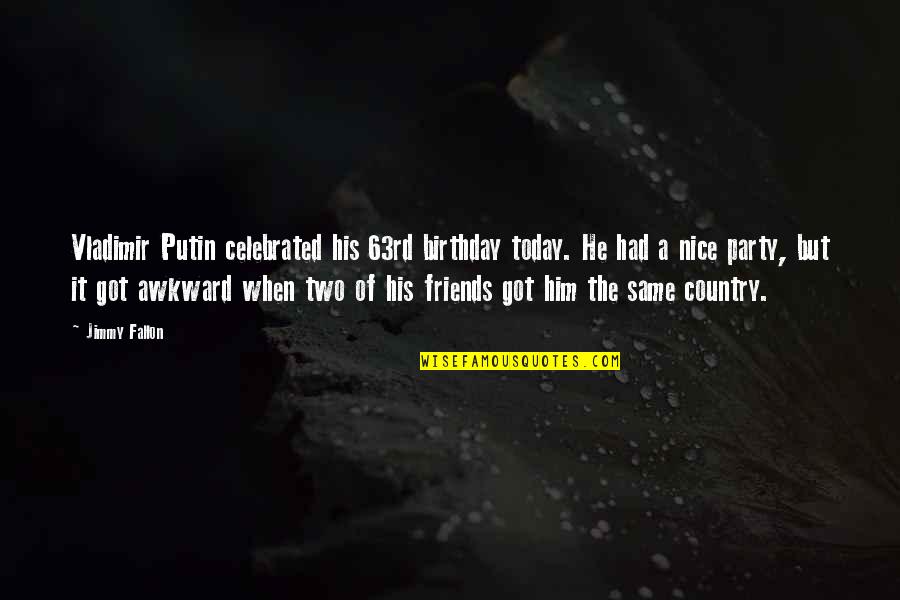 Vladimir Putin celebrated his 63rd birthday today. He had a nice party, but it got awkward when two of his friends got him the same country. —
Jimmy Fallon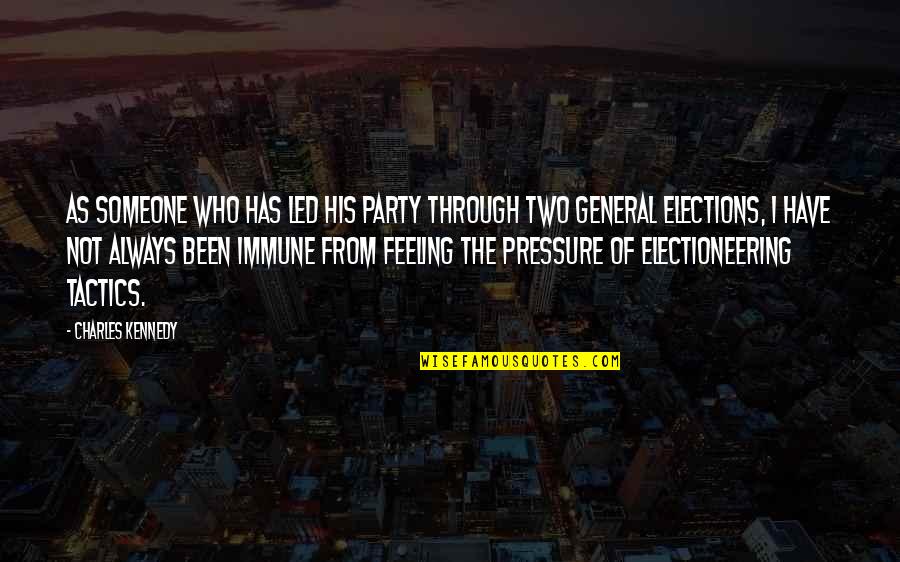 As someone who has led his party through two general elections, I have not always been immune from feeling the pressure of electioneering tactics. —
Charles Kennedy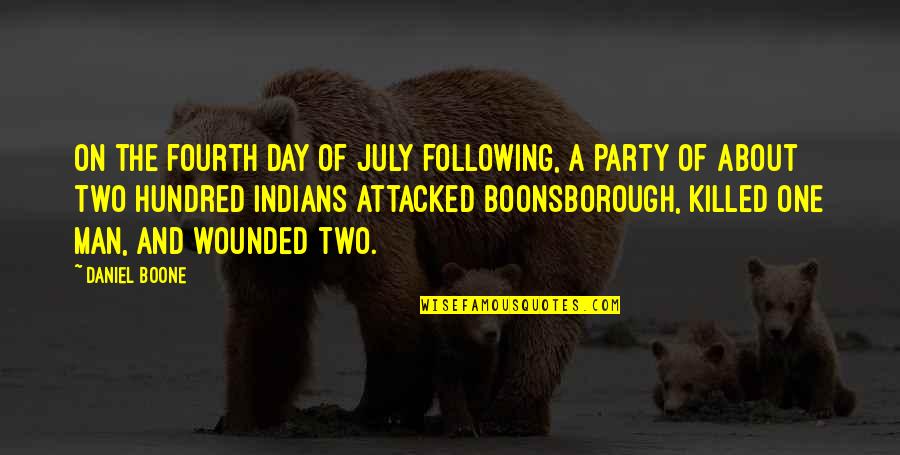 On the fourth day of July following, a party of about two hundred Indians attacked Boonsborough, killed one man, and wounded two. —
Daniel Boone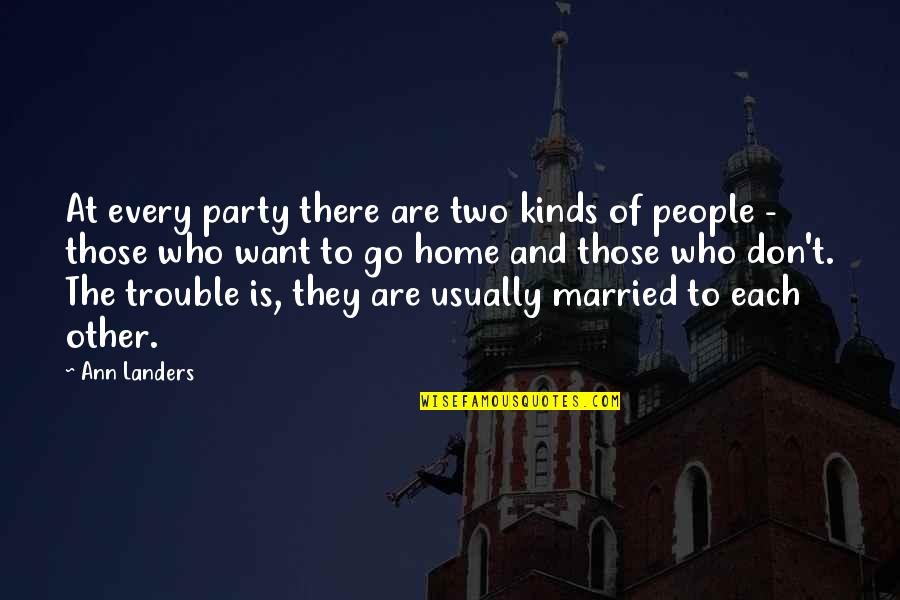 At every party there are two kinds of people - those who want to go home and those who don't. The trouble is, they are usually married to each other. —
Ann Landers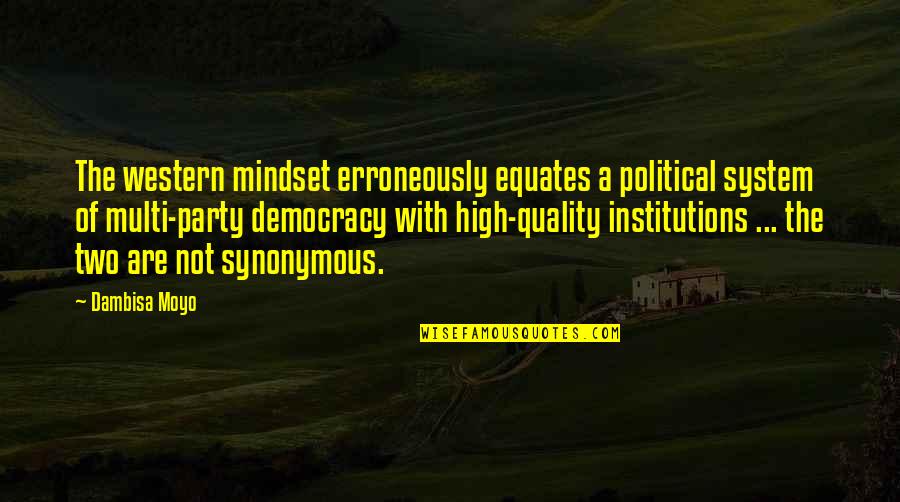 The western mindset erroneously equates a political system of multi-party democracy with high-quality institutions ... the two are not synonymous. —
Dambisa Moyo
The fact is Burke is smarter than two thirds of the Western Australian Labor Party rolled together —
Paul Keating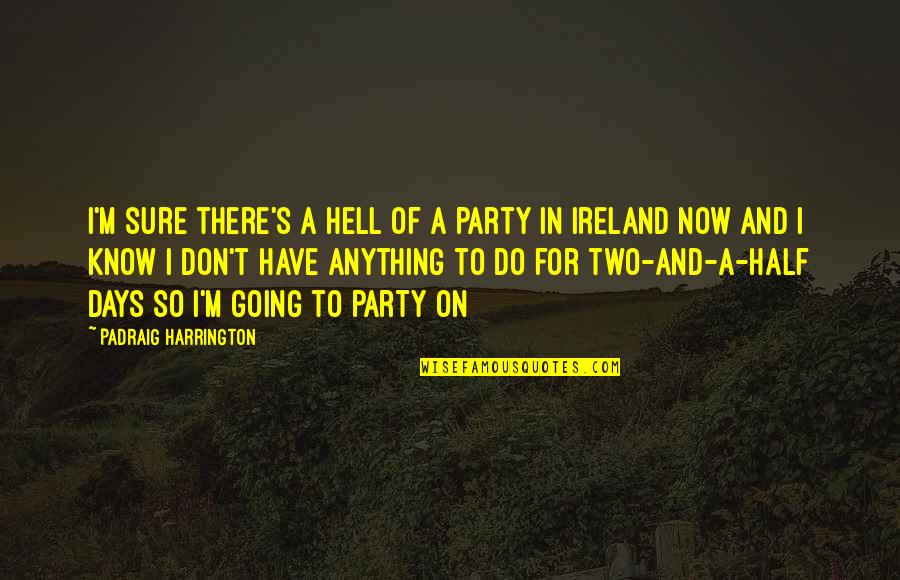 I'm sure there's a hell of a party in Ireland now and I know I don't have anything to do for two-and-a-half days so I'm going to party on —
Padraig Harrington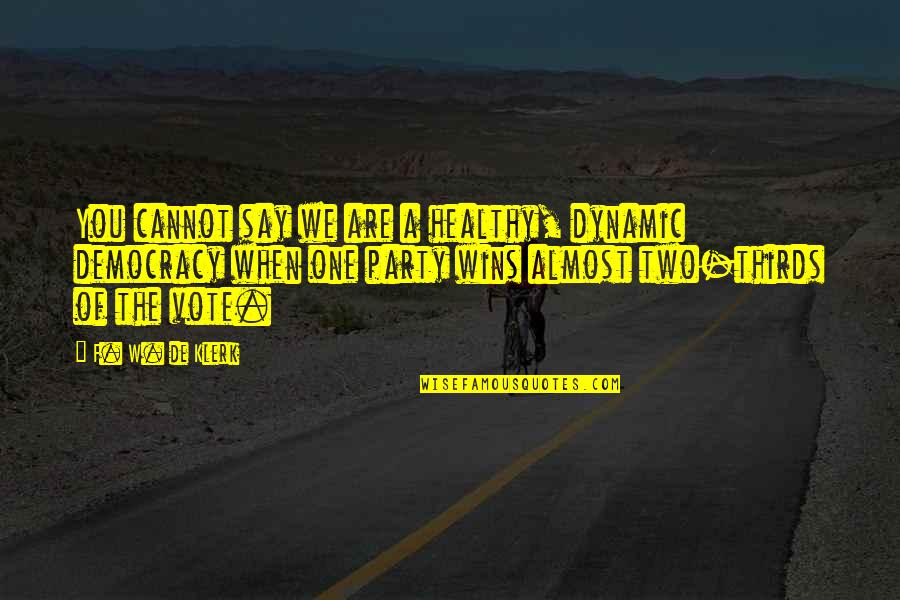 You cannot say we are a healthy, dynamic democracy when one party wins almost two-thirds of the vote. —
F. W. De Klerk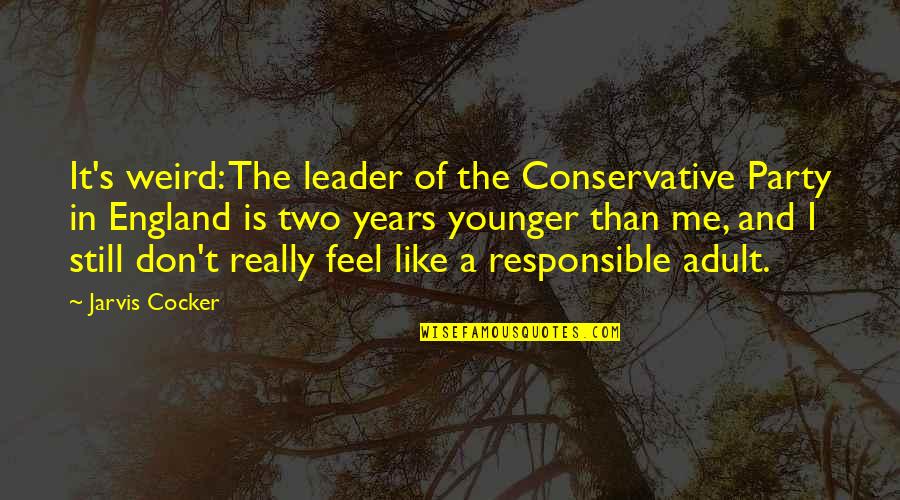 It's weird: The leader of the Conservative Party in England is two years younger than me, and I still don't really feel like a responsible adult. —
Jarvis Cocker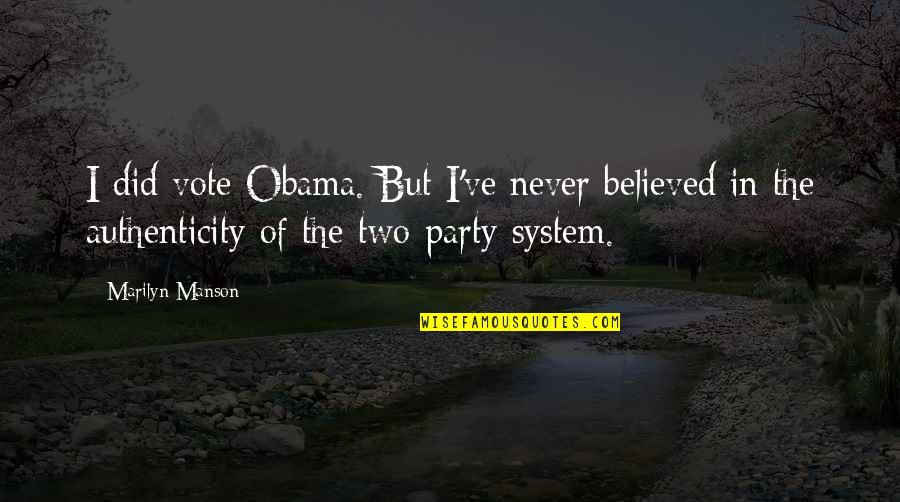 I did vote Obama. But I've never believed in the authenticity of the two-party system. —
Marilyn Manson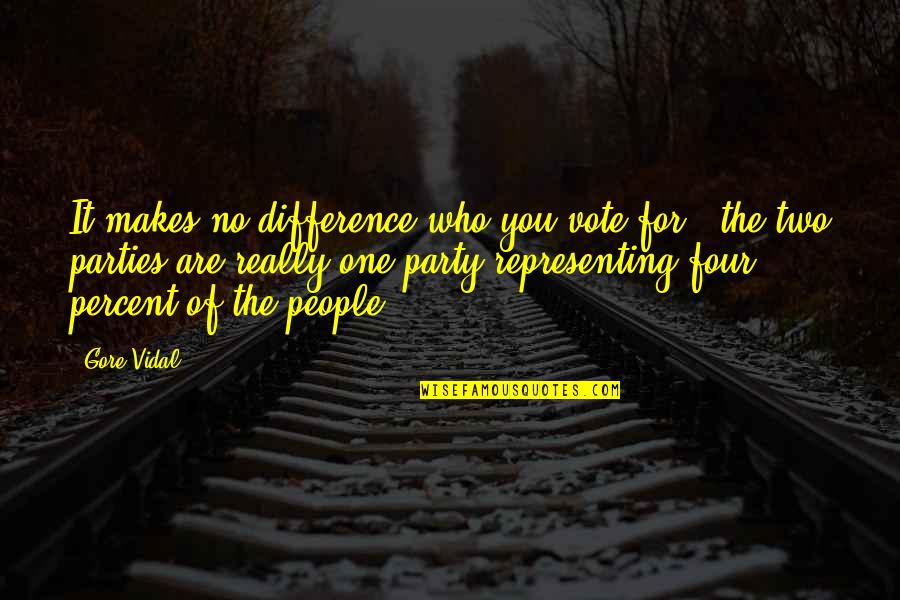 It makes no difference who you vote for - the two parties are really one party representing four percent of the people. —
Gore Vidal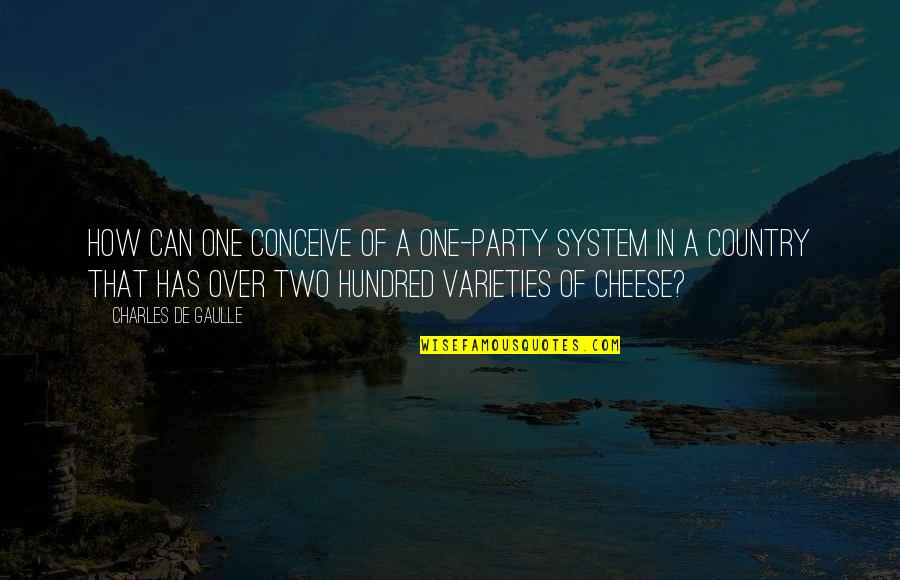 How can one conceive of a one-party system in a country that has over two hundred varieties of cheese? —
Charles De Gaulle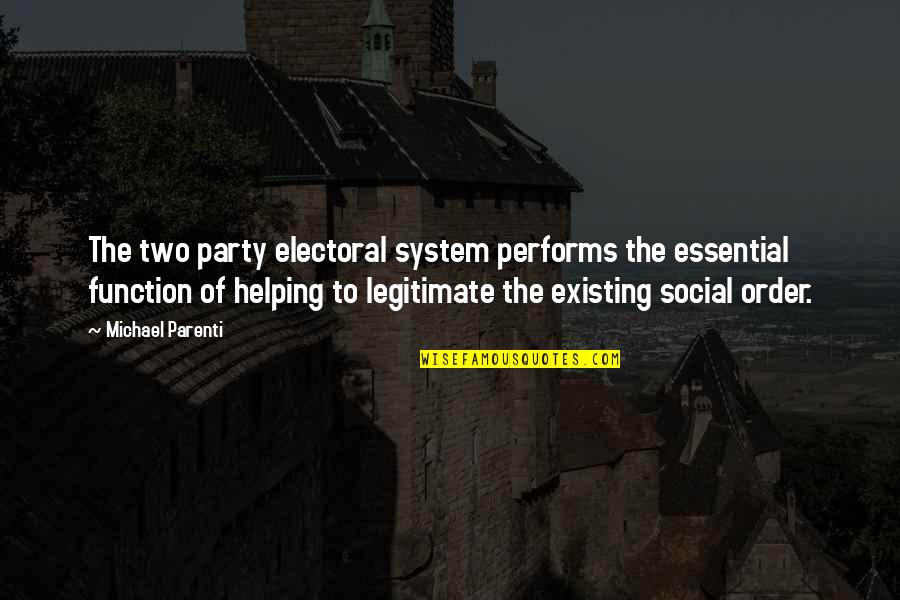 The two party electoral system performs the essential function of helping to legitimate the existing social order. —
Michael Parenti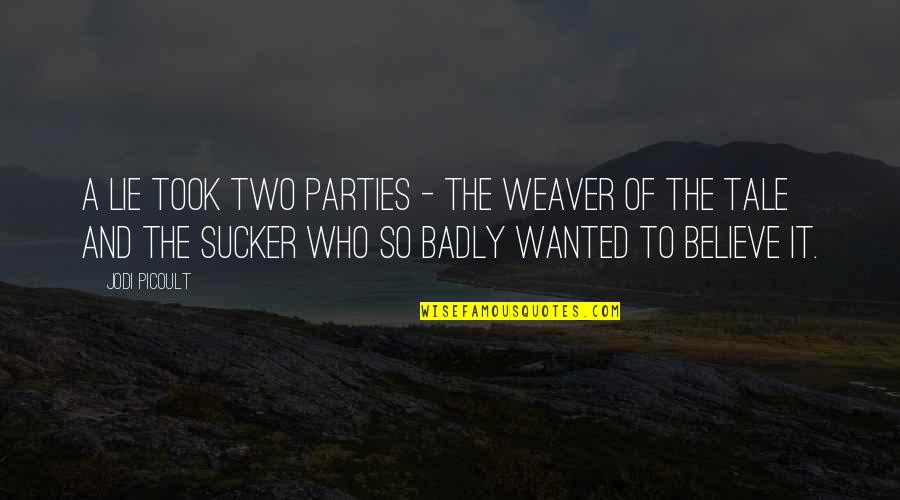 A lie took two parties - the weaver of the tale and the sucker who so badly wanted to believe it. —
Jodi Picoult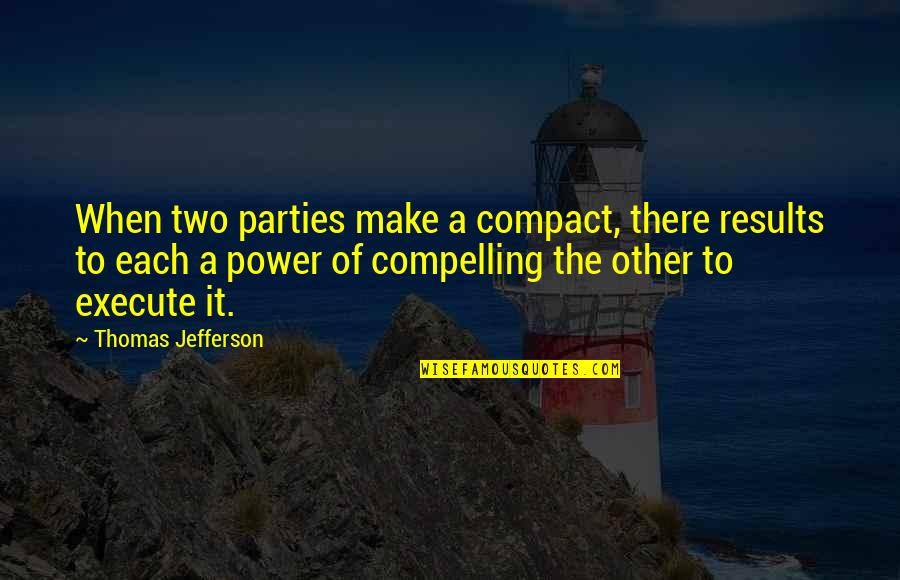 When two parties make a compact, there results to each a power of compelling the other to execute it. —
Thomas Jefferson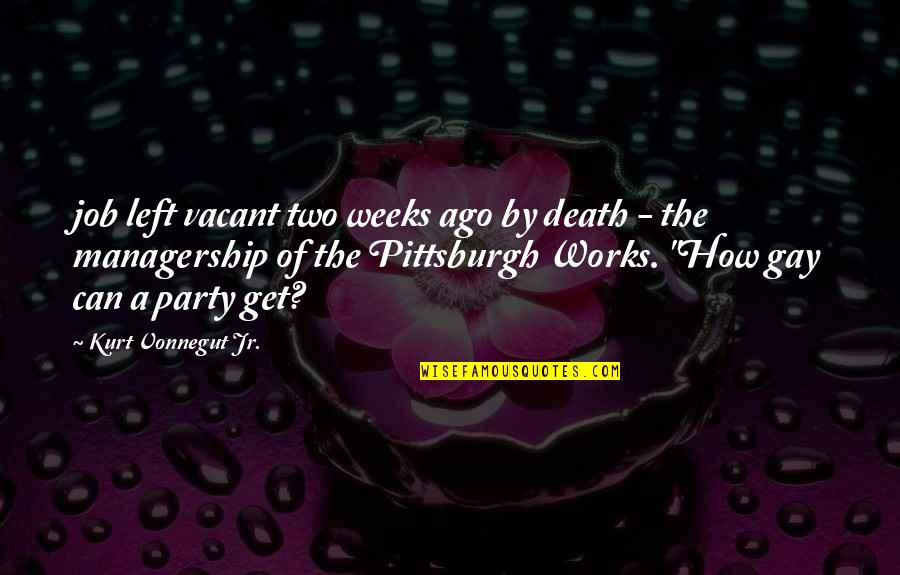 job left vacant two weeks ago by death - the managership of the Pittsburgh Works. "How gay can a party get? —
Kurt Vonnegut Jr.