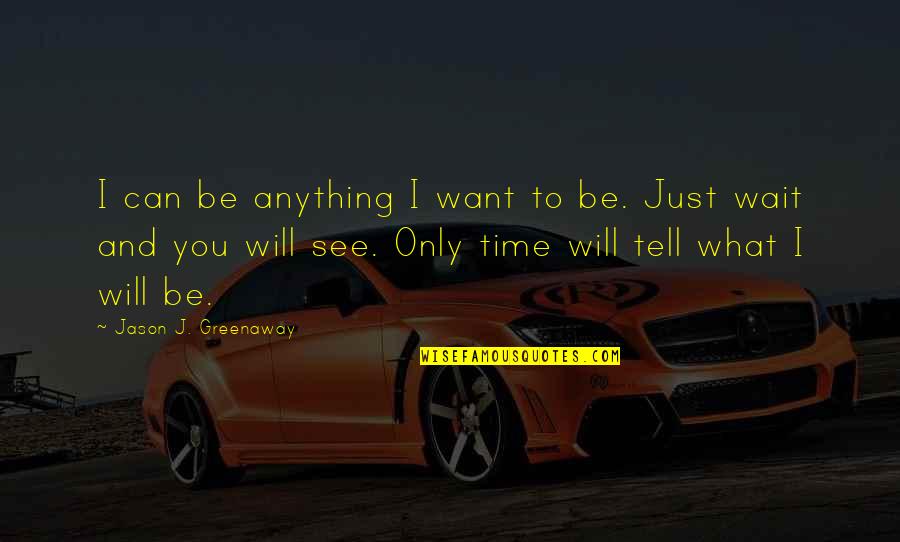 I can be anything I want to be. Just wait and you will see. Only time will tell what I will be.
—
Jason J. Greenaway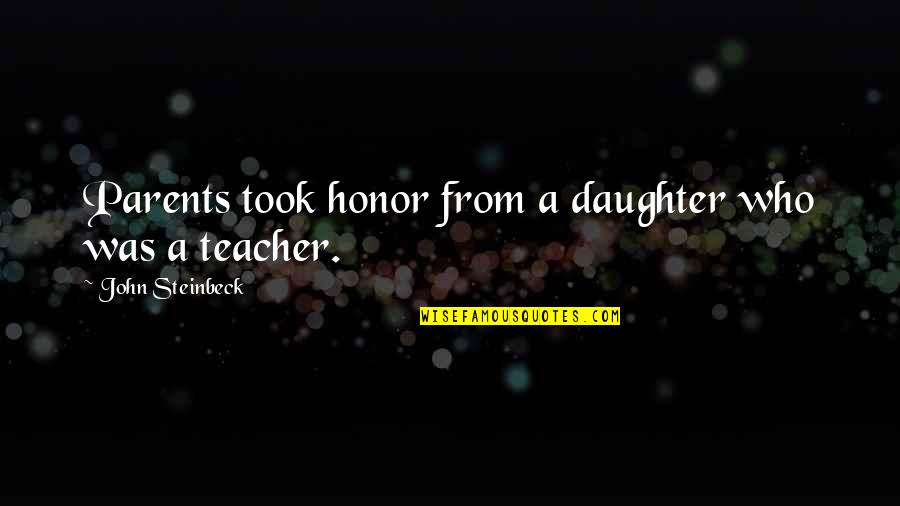 Parents took honor from a daughter who was a teacher.
—
John Steinbeck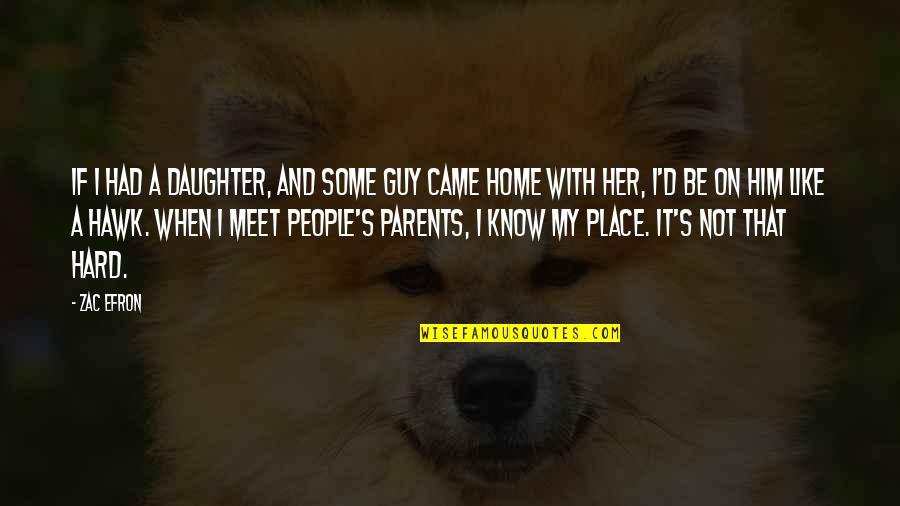 If I had a daughter, and some guy came home with her, I'd be on him like a hawk. When I meet people's parents, I know my place. It's not that hard.
—
Zac Efron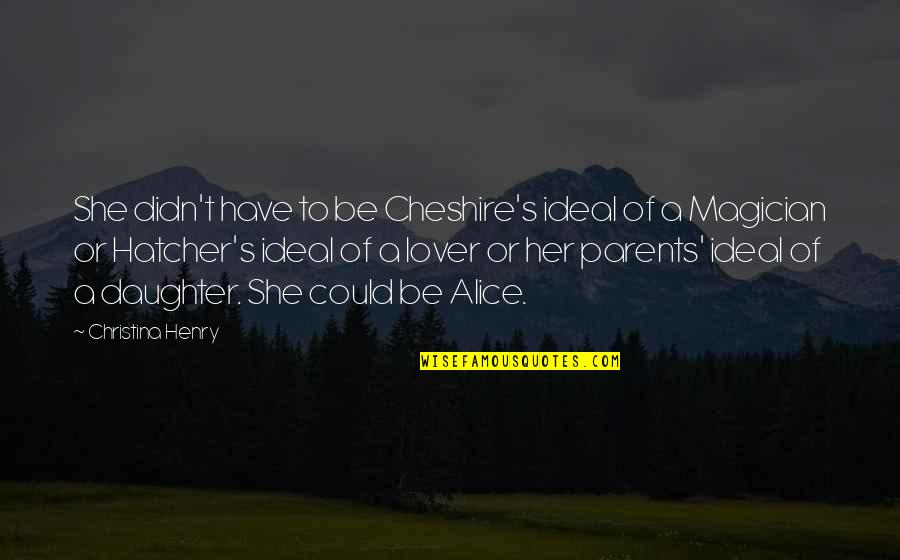 She didn't have to be Cheshire's ideal of a Magician or Hatcher's ideal of a lover or her parents' ideal of a daughter. She could be Alice.
—
Christina Henry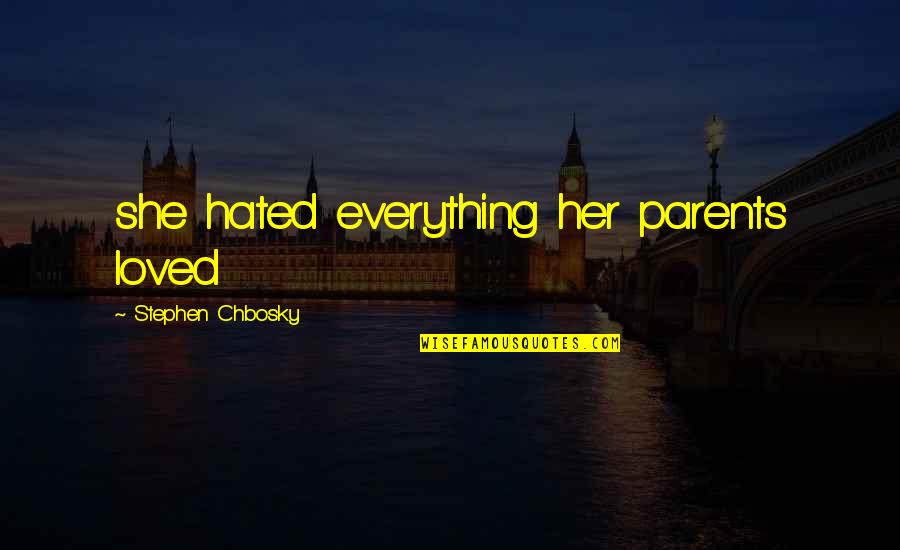 she hated everything her parents loved
—
Stephen Chbosky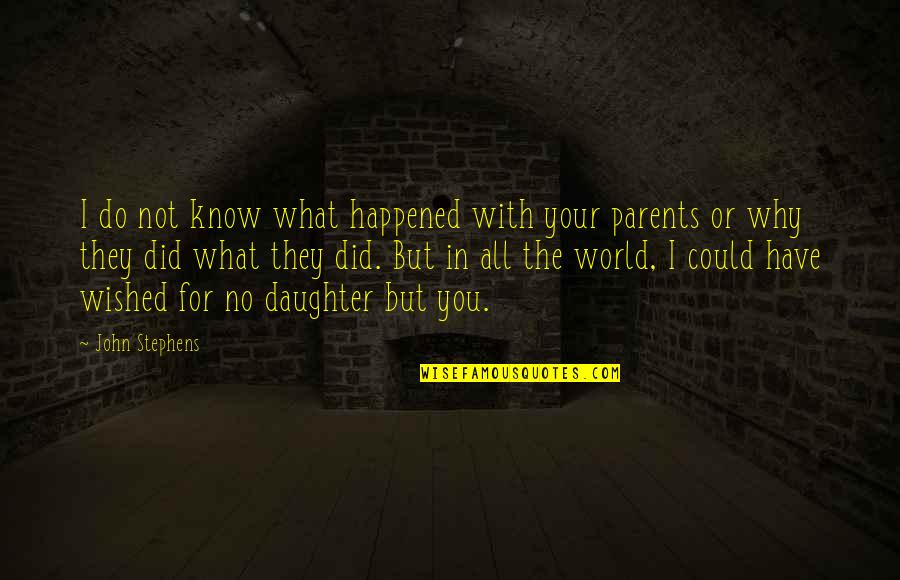 I do not know what happened with your parents or why they did what they did. But in all the world, I could have wished for no daughter but you. —
John Stephens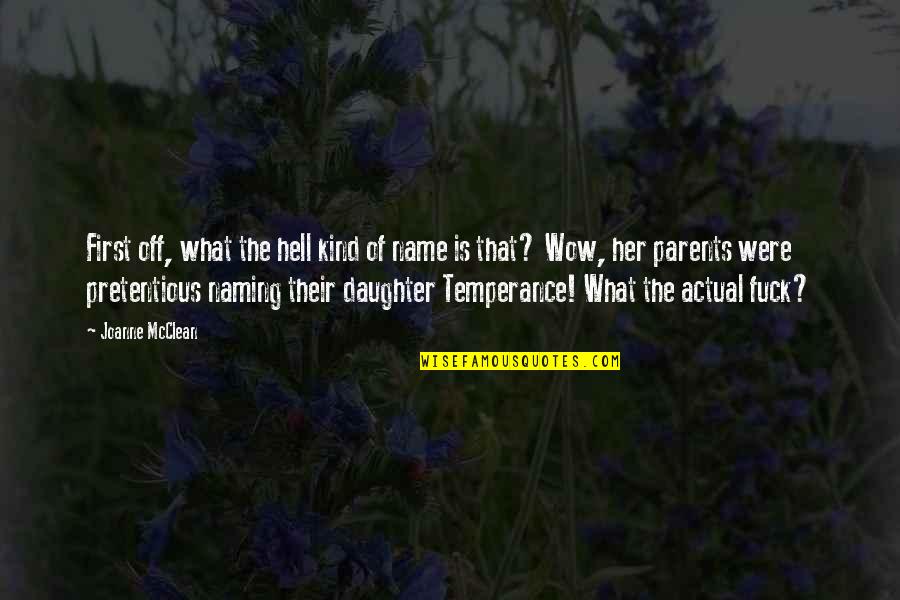 First off, what the hell kind of name is that?
Wow, her parents were pretentious naming their daughter Temperance!
What the actual fuck? —
Joanne McClean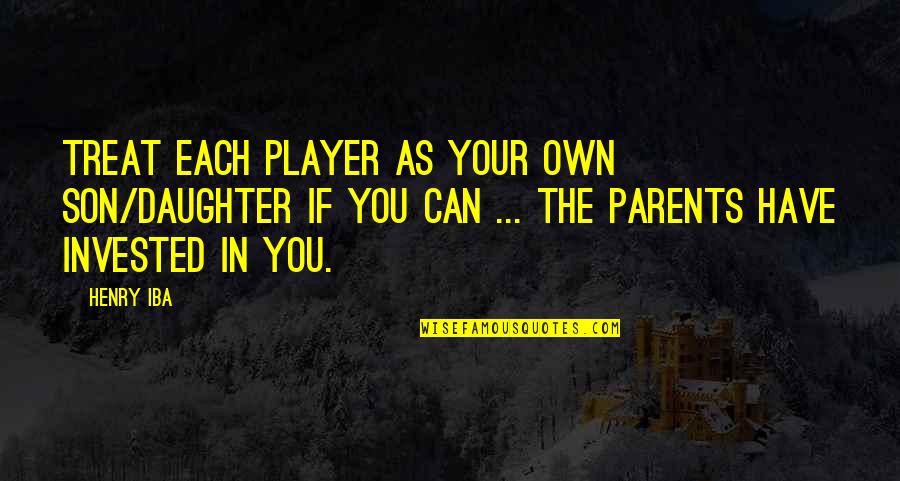 Treat each player as your own son/daughter if you can ... the parents have invested in you. —
Henry Iba
I am my parents' daughter, and I always want to be. But I first wanted to make sure that I was standing on my own two feet. —
Lily Rabe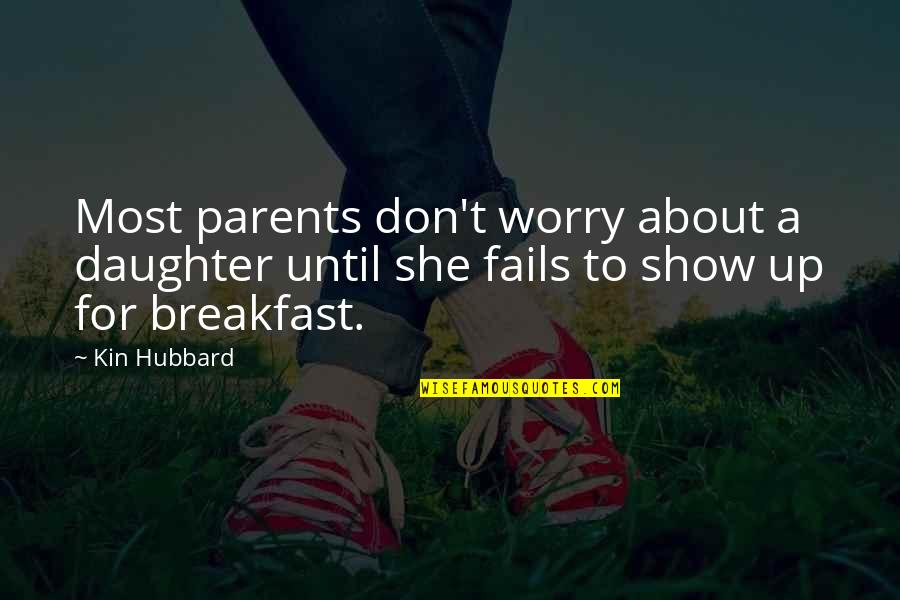 Most parents don't worry about a daughter until she fails to show up for breakfast. —
Kin Hubbard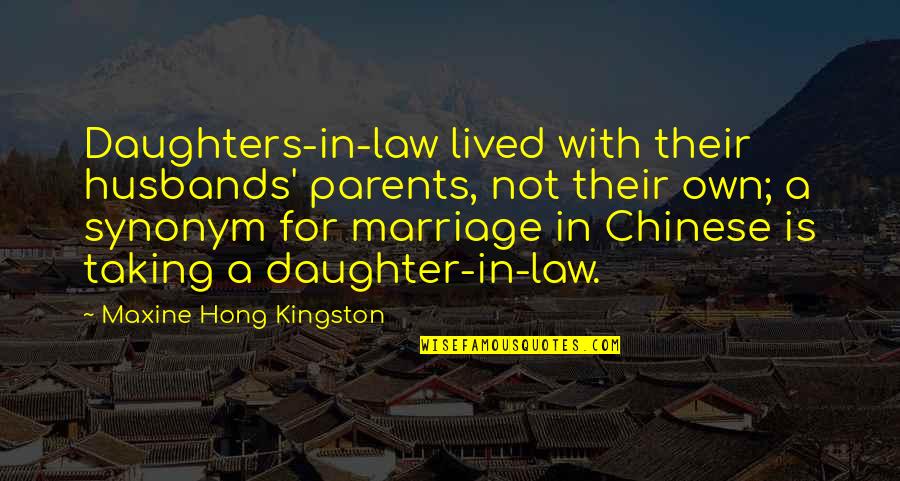 Daughters-in-law lived with their husbands' parents, not their own; a synonym for marriage in Chinese is taking a daughter-in-law. —
Maxine Hong Kingston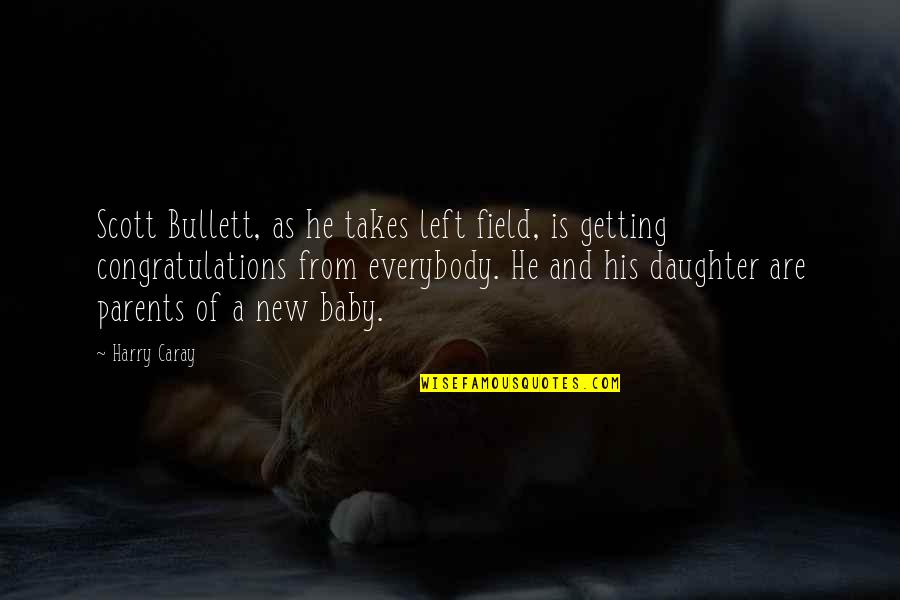 Scott Bullett, as he takes left field, is getting congratulations from everybody. He and his daughter are parents of a new baby. —
Harry Caray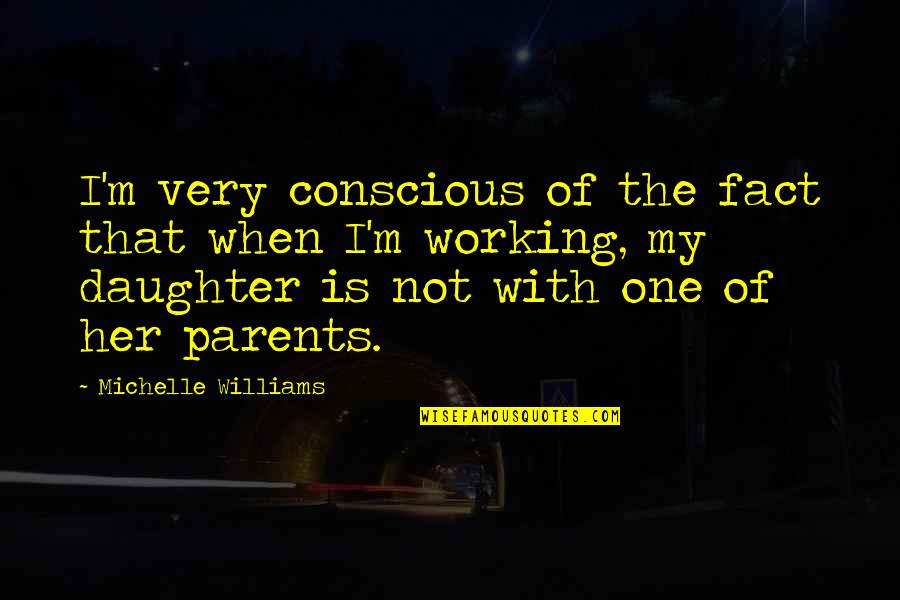 I'm very conscious of the fact that when I'm working, my daughter is not with one of her parents. —
Michelle Williams
My original fear that my daughter was going to die before BettyJane and myself has now been replaced with the fear that she is going to outlive us. —
JohnA Passaro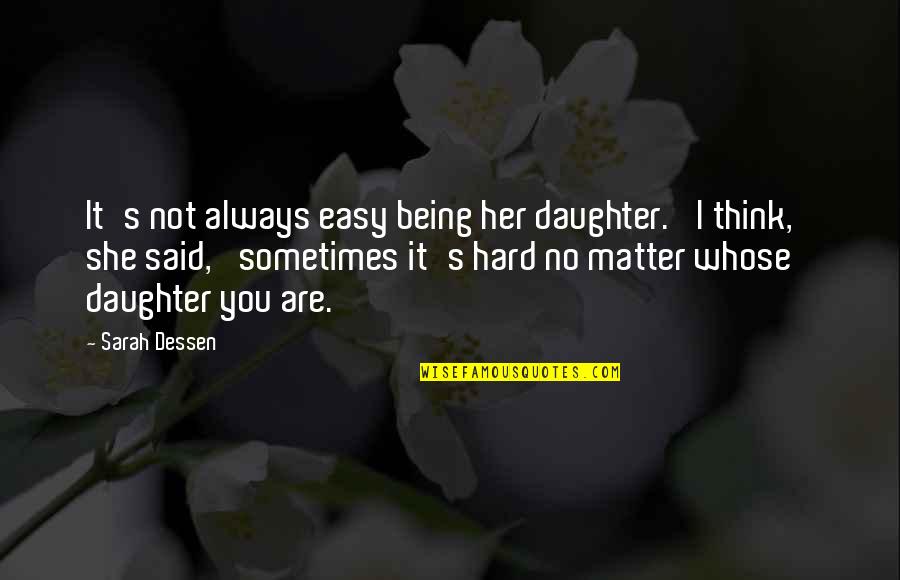 It's not always easy being her daughter.'
I think,' she said, 'sometimes it's hard no matter whose daughter you are. —
Sarah Dessen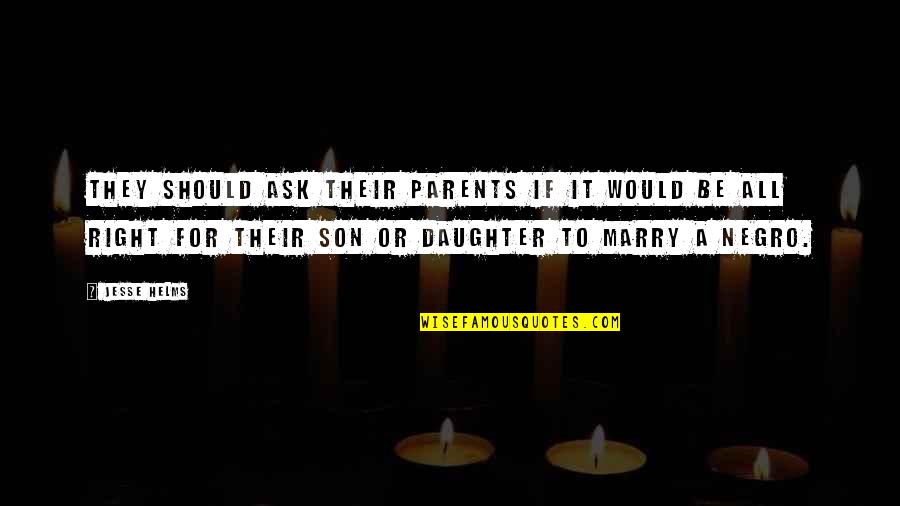 They should ask their parents if it would be all right for their son or daughter to marry a Negro. —
Jesse Helms