Optimist Vs Pessimist Quotes
Collection of top 32 famous quotes about Optimist Vs Pessimist
Optimist Vs Pessimist Quotes & Sayings
Happy to read and share the best inspirational Optimist Vs Pessimist quotes, sayings and quotations on Wise Famous Quotes.
A pessimist sees problems in opportunities whereas an optimist sees opportunities in problems.
—
Winston Churchill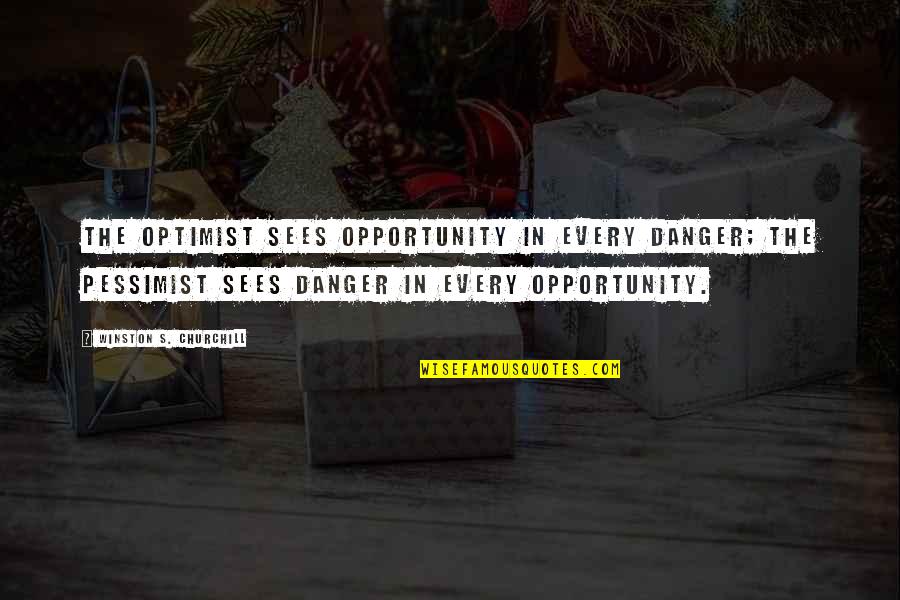 The optimist sees opportunity in every danger; the pessimist sees danger in every opportunity.
—
Winston S. Churchill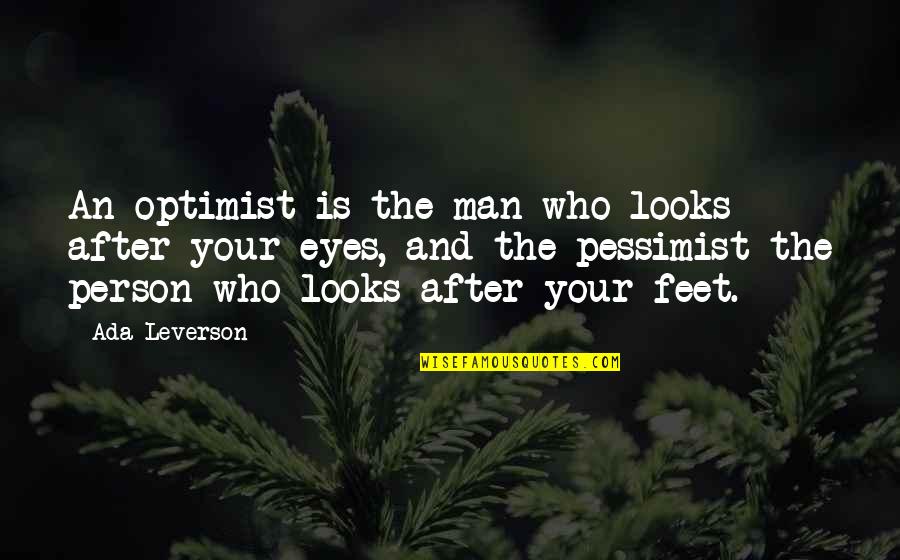 An optimist is the man who looks after your eyes, and the pessimist the person who looks after your feet.
—
Ada Leverson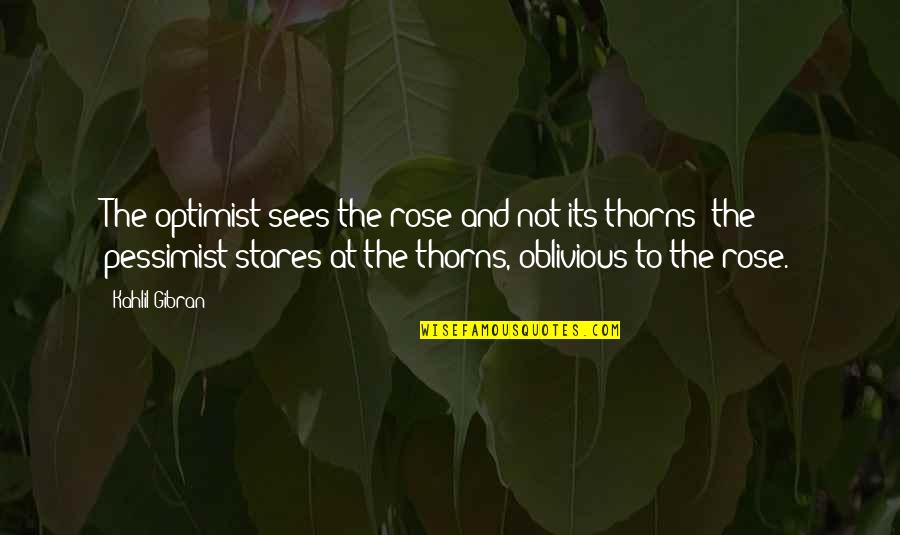 The optimist sees the rose and not its thorns; the pessimist stares at the thorns, oblivious to the rose.
—
Kahlil Gibran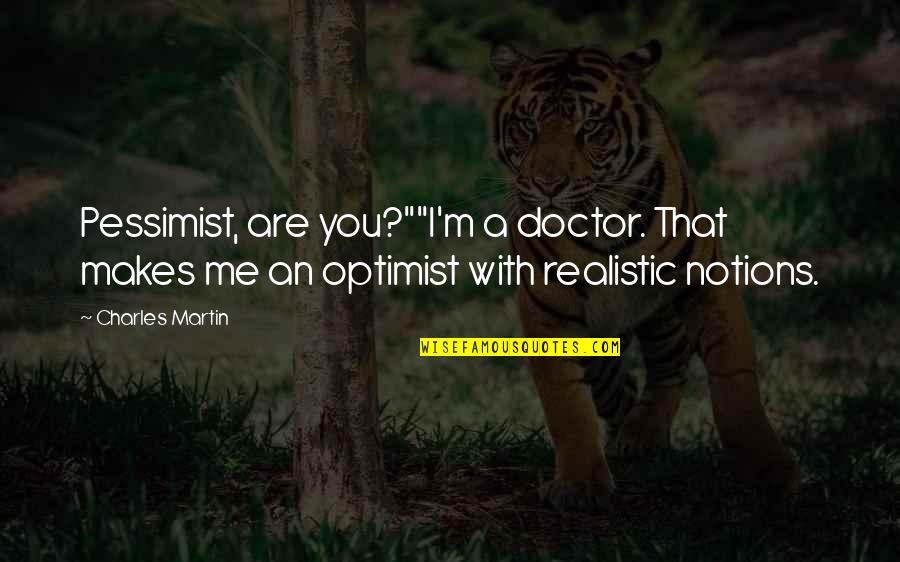 Pessimist, are you?"
"I'm a doctor. That makes me an optimist with realistic notions. —
Charles Martin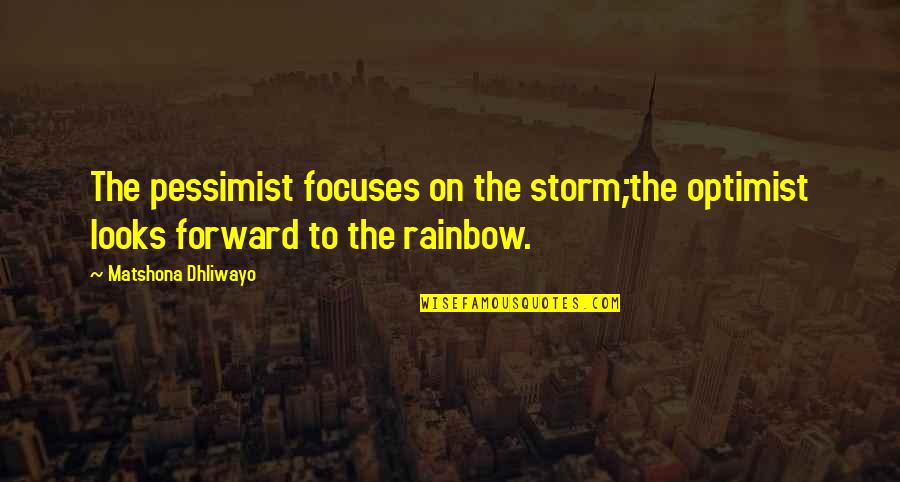 The pessimist focuses on the storm;
the optimist looks forward to the rainbow. —
Matshona Dhliwayo
An optimist sees the miracles and beauty of life and a pessimist sees the sufferings and wonders, where is the life? —
Debasish Mridha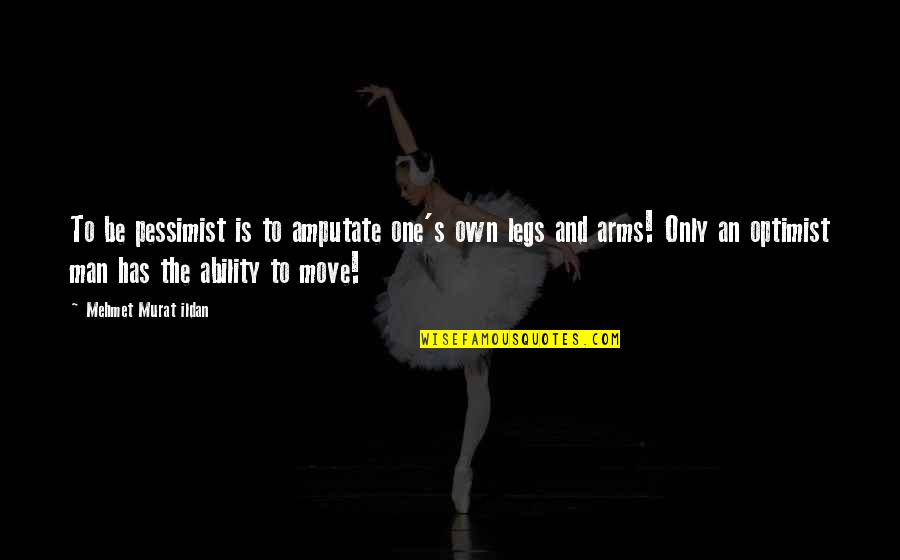 To be pessimist is to amputate one's own legs and arms! Only an optimist man has the ability to move! —
Mehmet Murat Ildan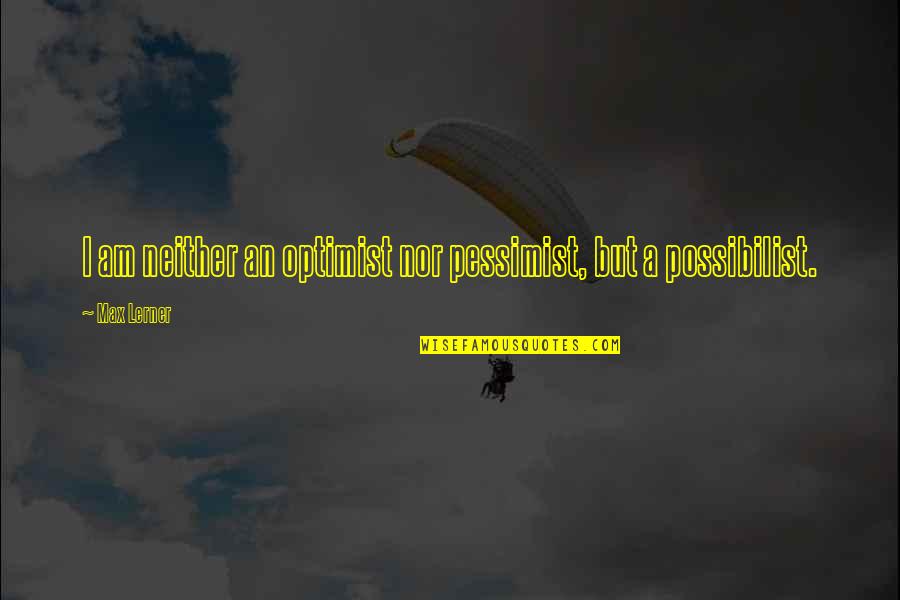 I am neither an optimist nor pessimist, but a possibilist. —
Max Lerner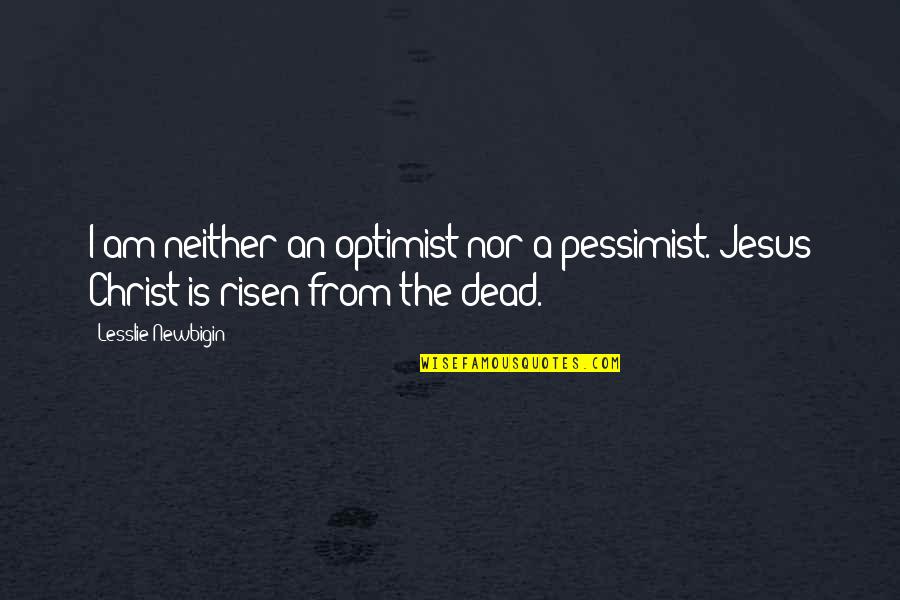 I am neither an optimist nor a pessimist. Jesus Christ is risen from the dead. —
Lesslie Newbigin
In the Soviet Union we have a saying, a pessimist is someone who believes things can't get any worse. An optimist thinks maybe they can. —
Abel Aganbegyan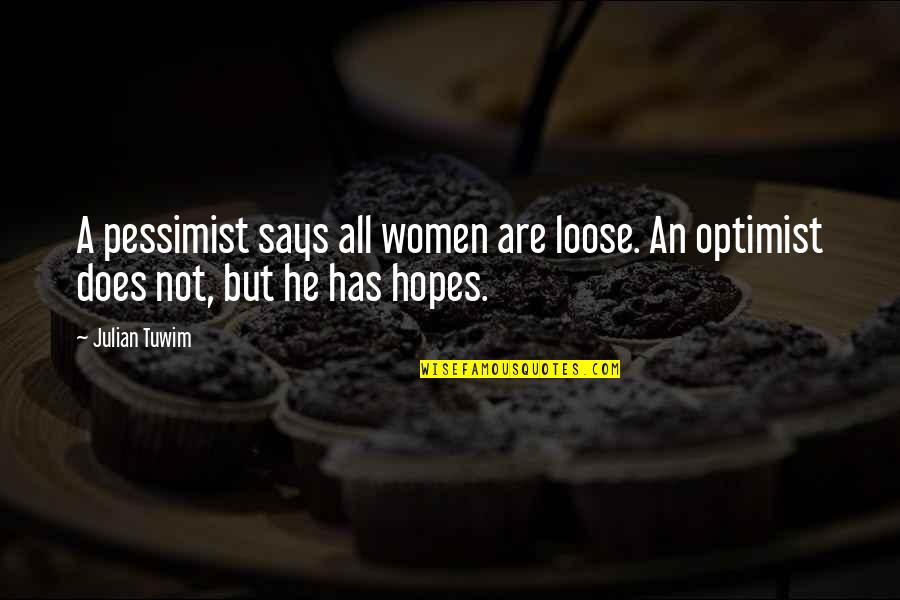 A pessimist says all women are loose. An optimist does not, but he has hopes. —
Julian Tuwim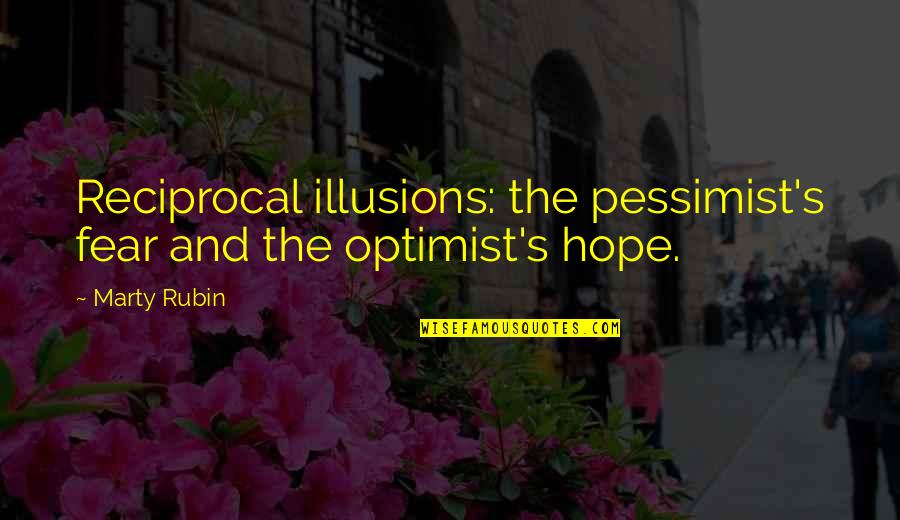 Reciprocal illusions: the pessimist's fear and the optimist's hope. —
Marty Rubin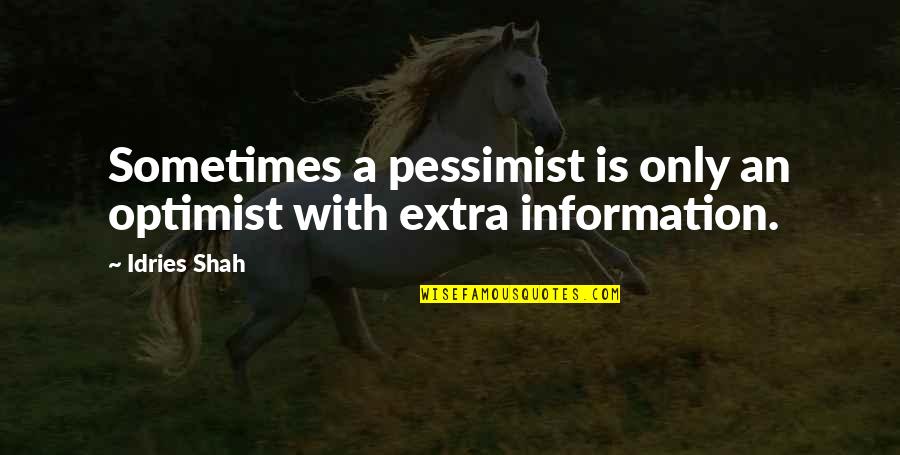 Sometimes a pessimist is only an optimist with extra information. —
Idries Shah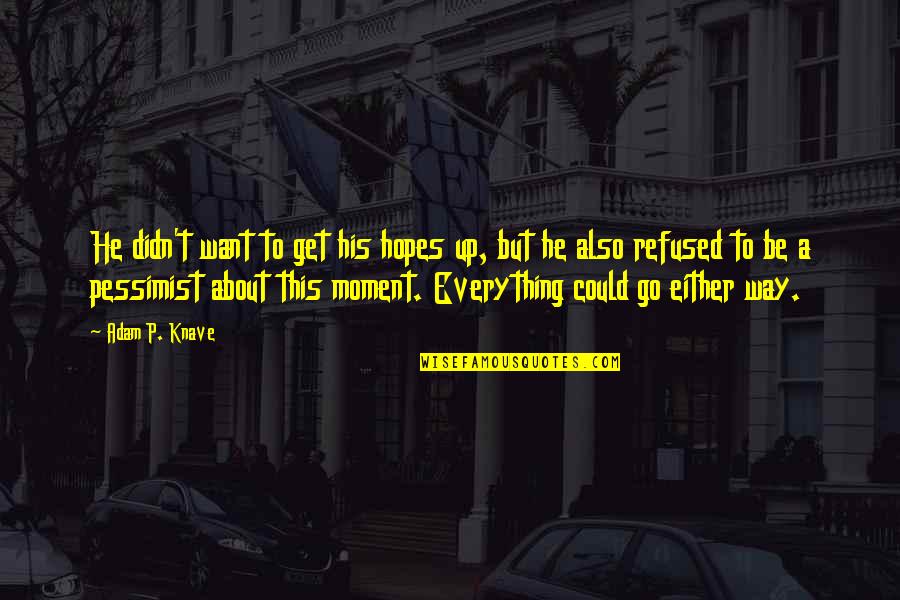 He didn't want to get his hopes up, but he also refused to be a pessimist about this moment. Everything could go either way. —
Adam P. Knave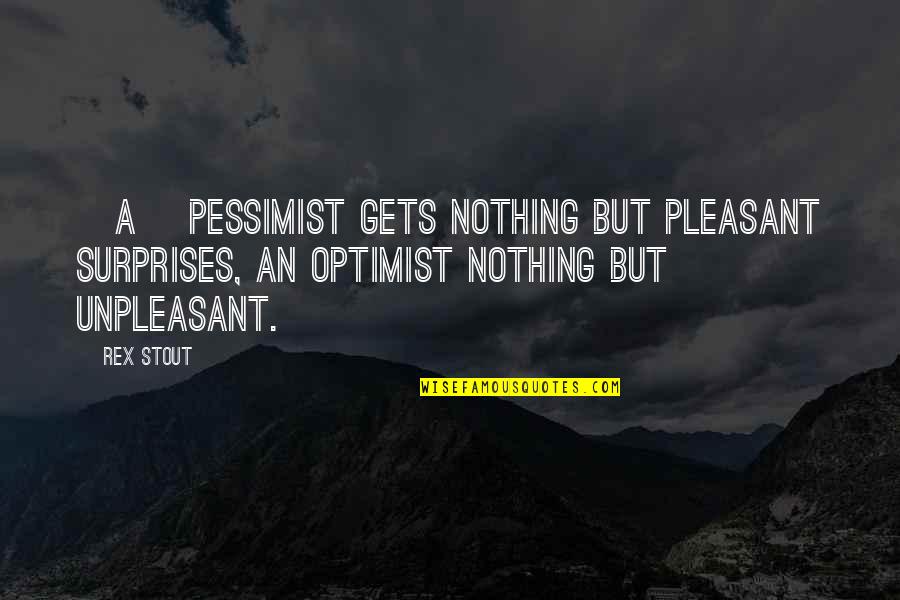 [A] pessimist gets nothing but pleasant surprises, an optimist nothing but unpleasant. —
Rex Stout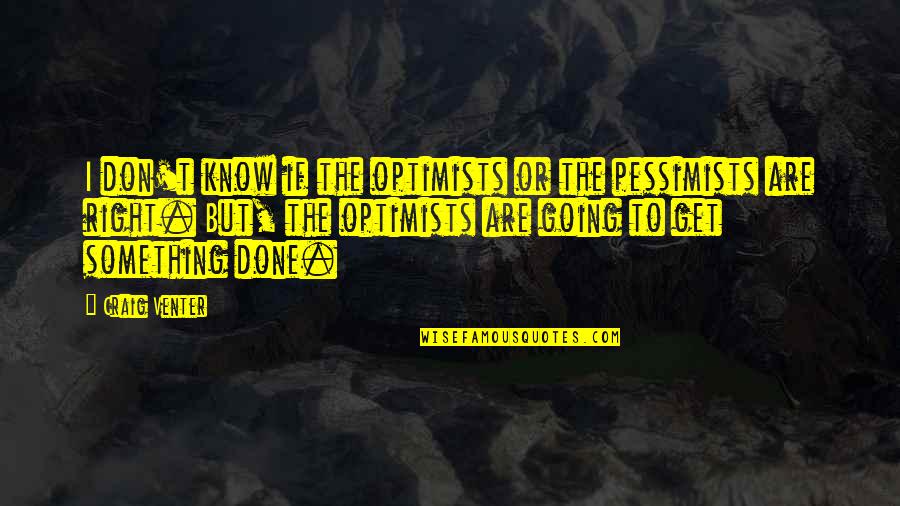 I don't know if the optimists
or the pessimists are right.
But, the optimists are going to get something done. —
Craig Venter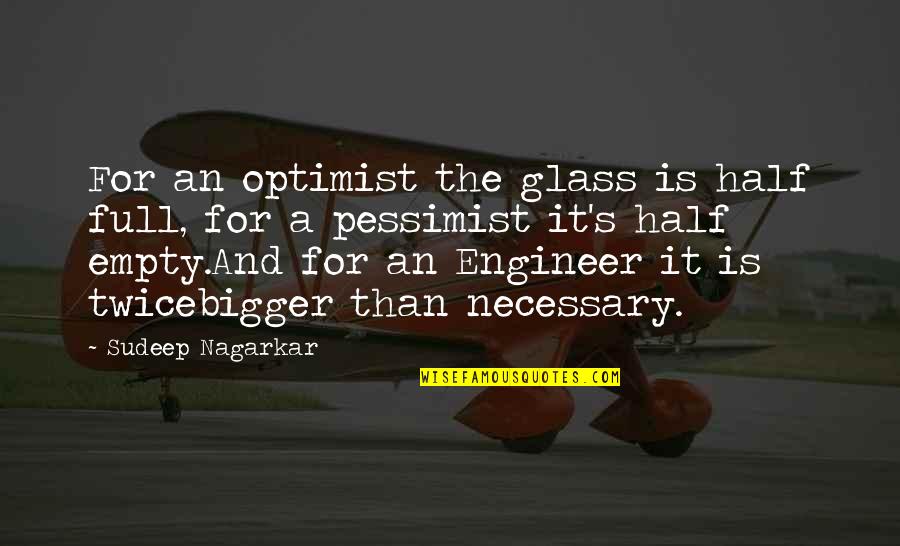 For an optimist the glass is half full, for a pessimist it's half empty.And for an Engineer it is twice
bigger than necessary. —
Sudeep Nagarkar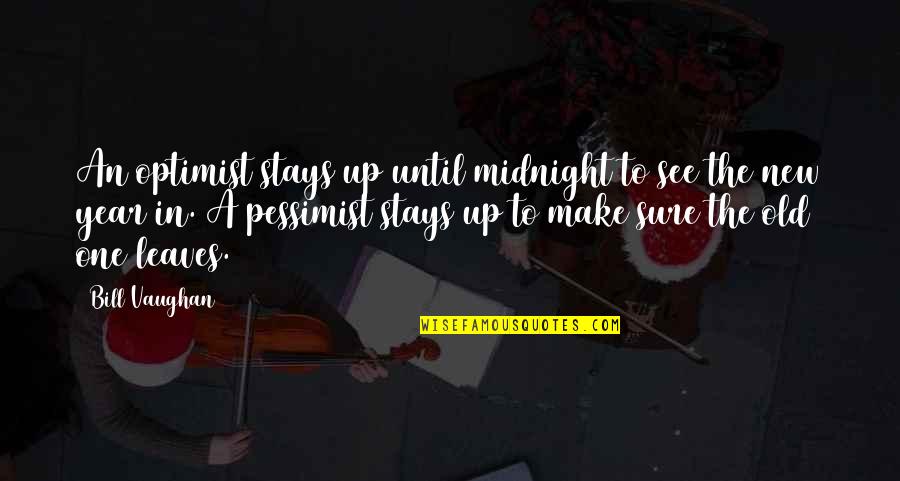 An optimist stays up until midnight to see the new year in. A pessimist stays up to make sure the old one leaves. —
Bill Vaughan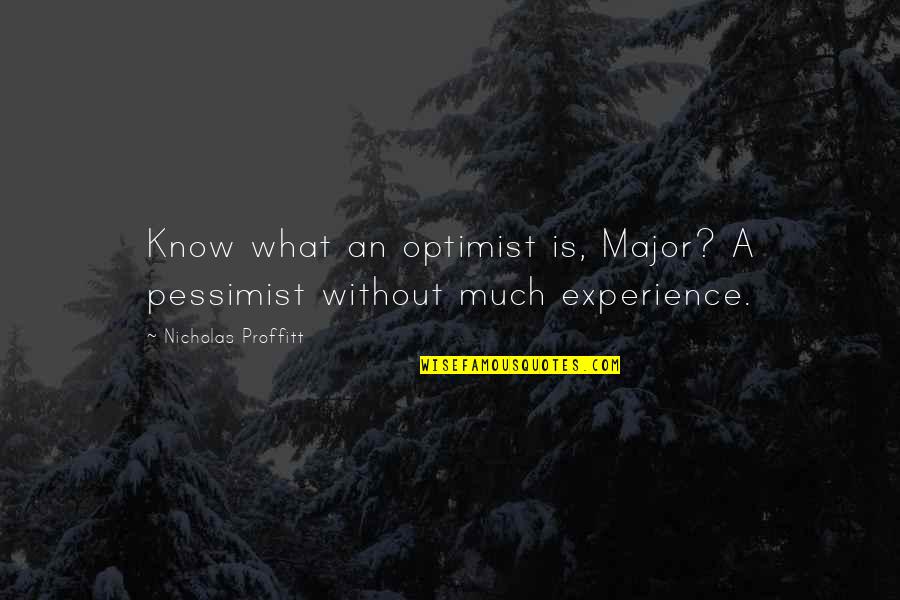 Know what an optimist is, Major? A pessimist without much experience. —
Nicholas Proffitt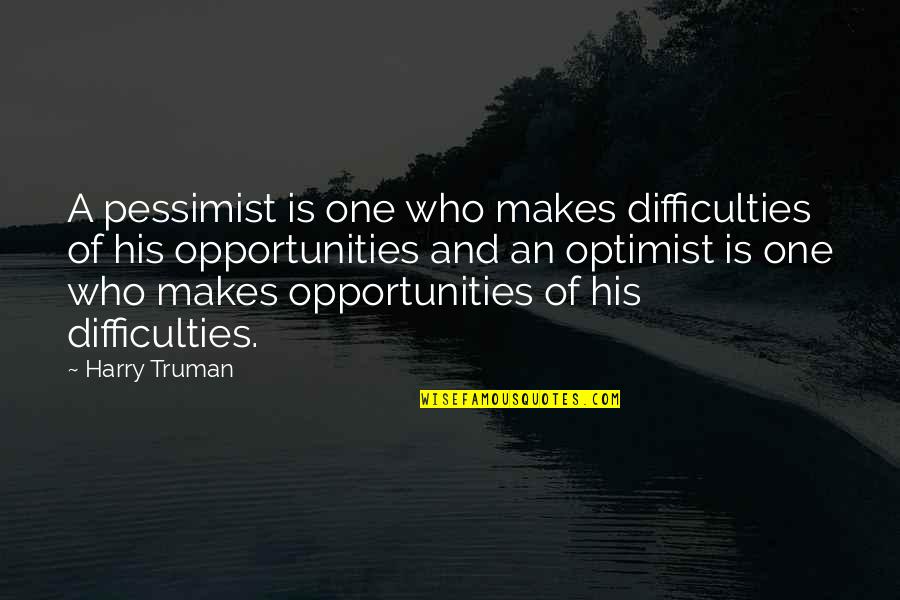 A pessimist is one who makes difficulties of his opportunities and an optimist is one who makes opportunities of his difficulties. —
Harry Truman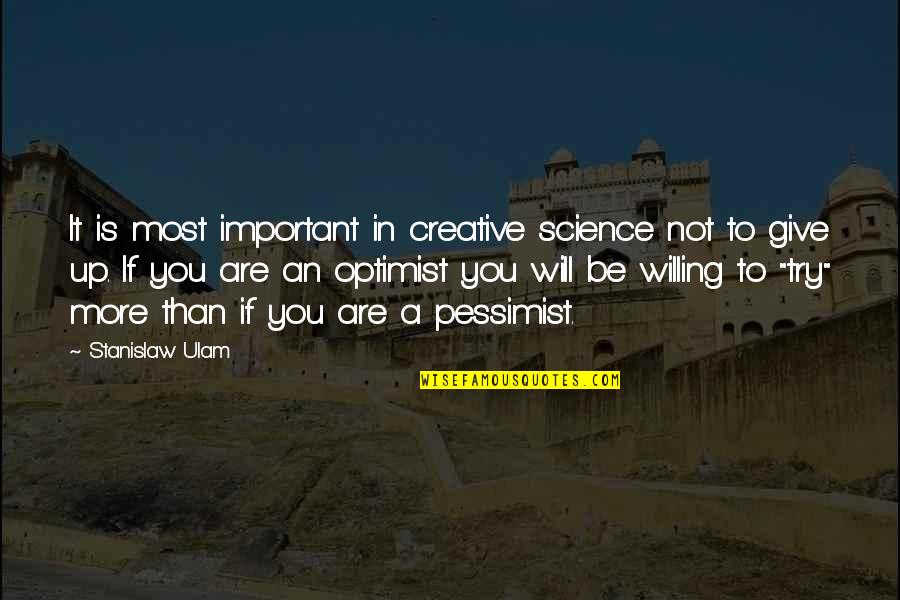 It is most important in creative science not to give up. If you are an optimist you will be willing to "try" more than if you are a pessimist. —
Stanislaw Ulam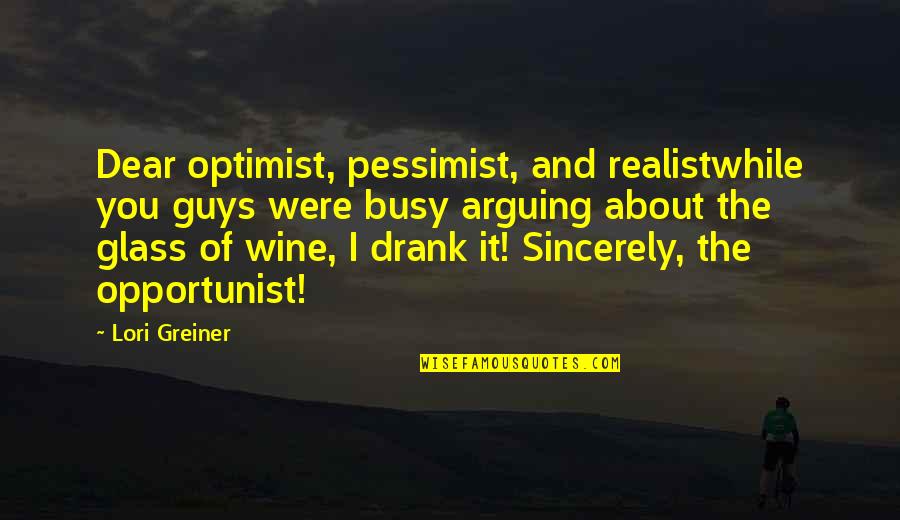 Dear optimist, pessimist, and realist
while you guys were busy arguing about the glass of wine, I drank it! Sincerely, the opportunist! —
Lori Greiner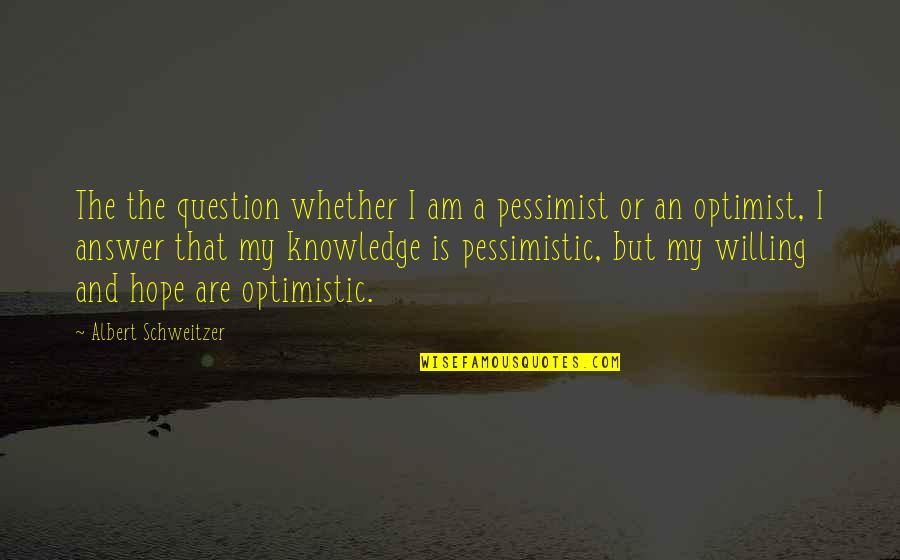 The the question whether I am a pessimist or an optimist, I answer that my knowledge is pessimistic, but my willing and hope are optimistic. —
Albert Schweitzer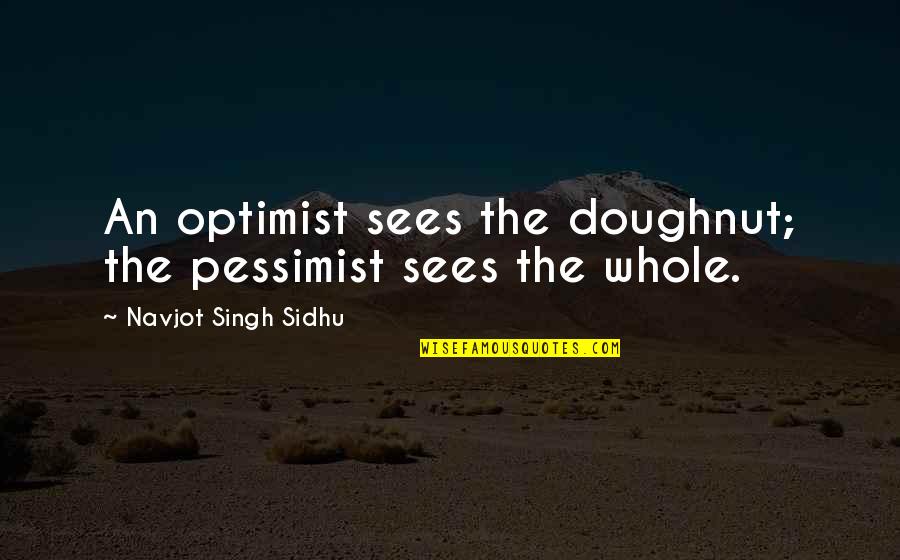 An optimist sees the doughnut; the pessimist sees the whole. —
Navjot Singh Sidhu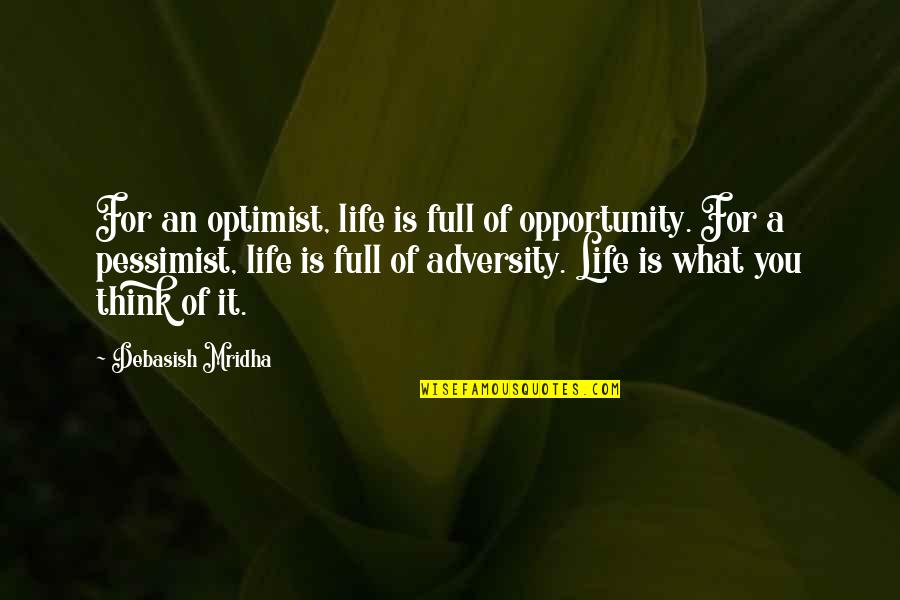 For an optimist, life is full of opportunity. For a pessimist, life is full of adversity. Life is what you think of it. —
Debasish Mridha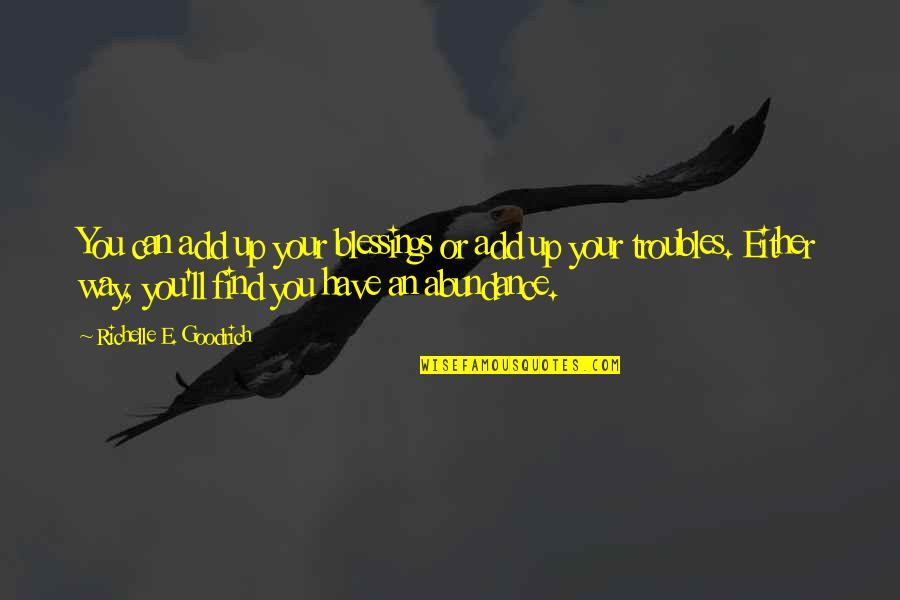 You can add up your blessings or add up your troubles. Either way, you'll find you have an abundance. —
Richelle E. Goodrich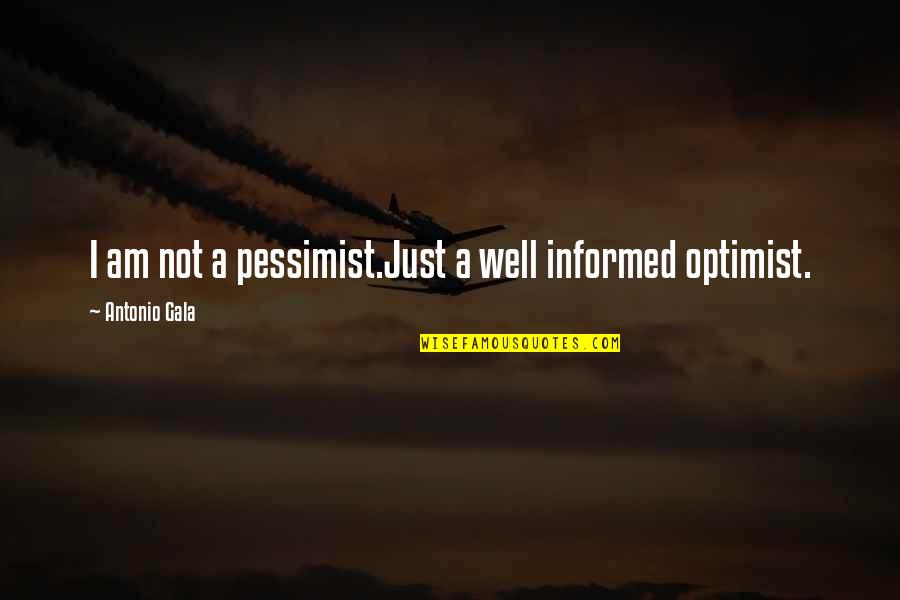 I am not a pessimist.
Just a well informed optimist. —
Antonio Gala