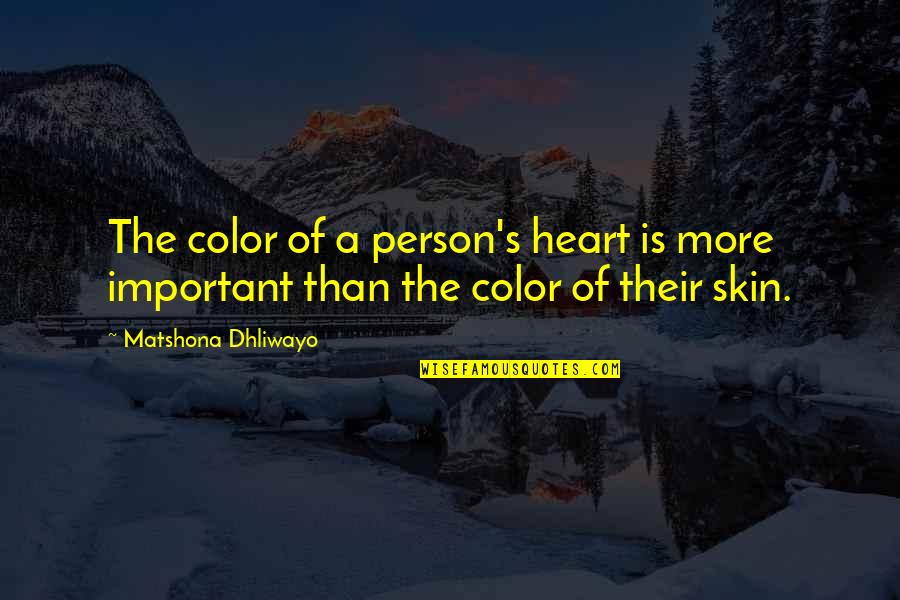 The color of a person's heart is more important than the color of their skin.
—
Matshona Dhliwayo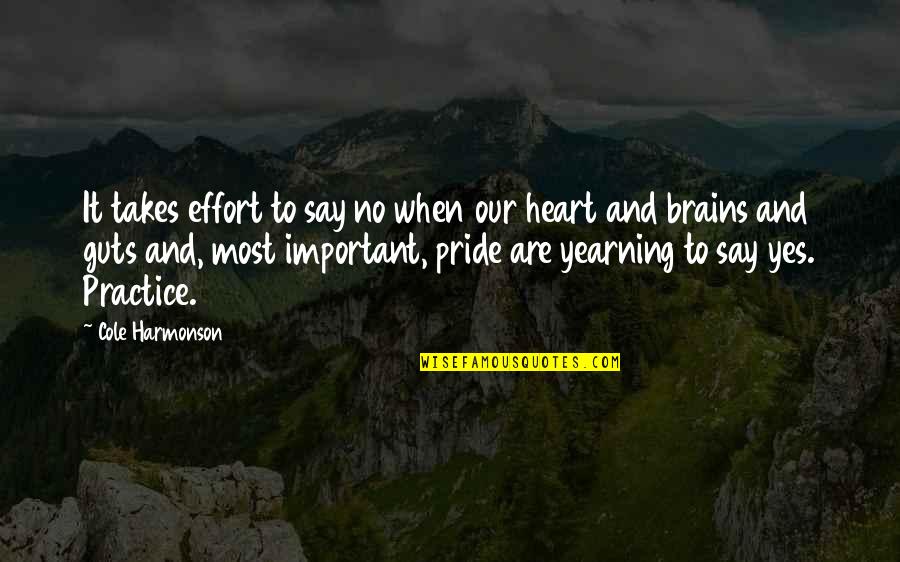 It takes effort to say no when our heart and brains and guts and, most important, pride are yearning to say yes. Practice.
—
Cole Harmonson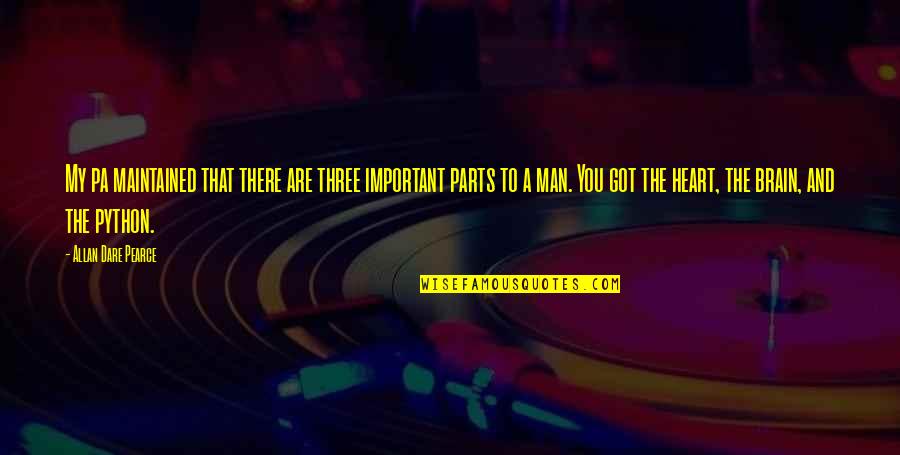 My pa maintained that there are three important parts to a man. You got the heart, the brain, and the python.
—
Allan Dare Pearce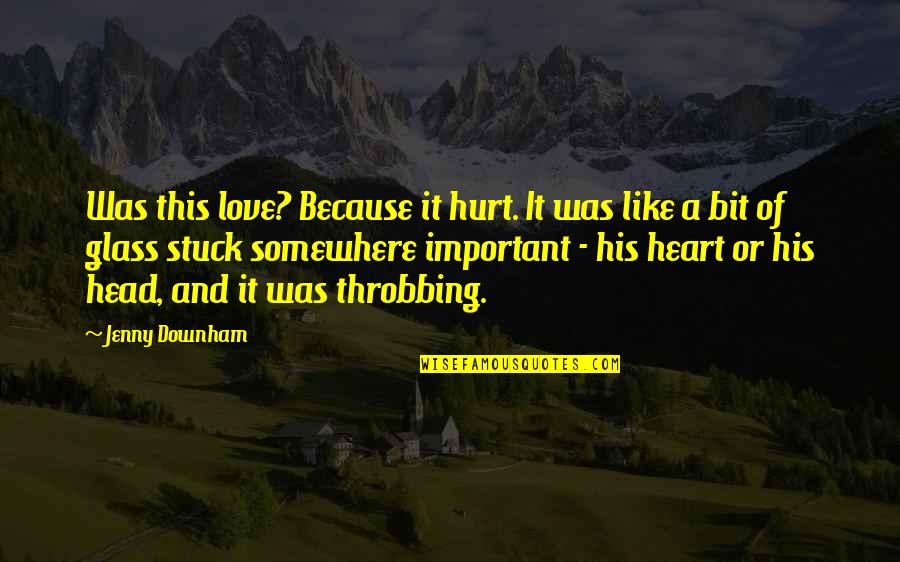 Was this love? Because it hurt. It was like a bit of glass stuck somewhere important - his heart or his head, and it was throbbing.
—
Jenny Downham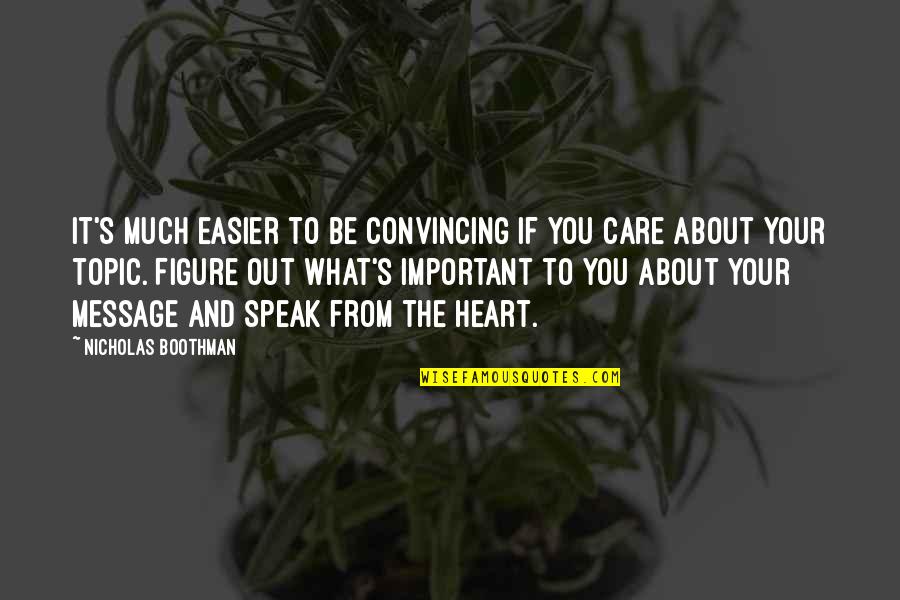 It's much easier to be convincing if you care about your topic. Figure out what's important to you about your message and speak from the heart.
—
Nicholas Boothman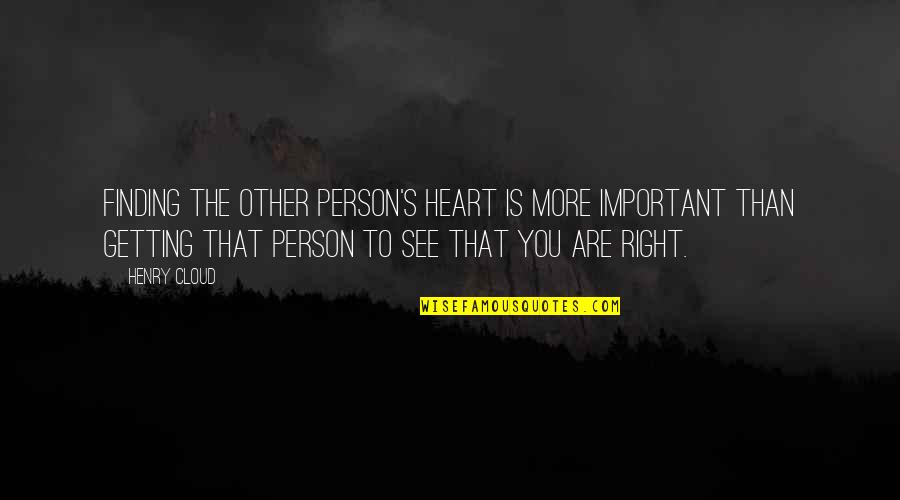 finding the other person's heart is more important than getting that person to see that you are right.
—
Henry Cloud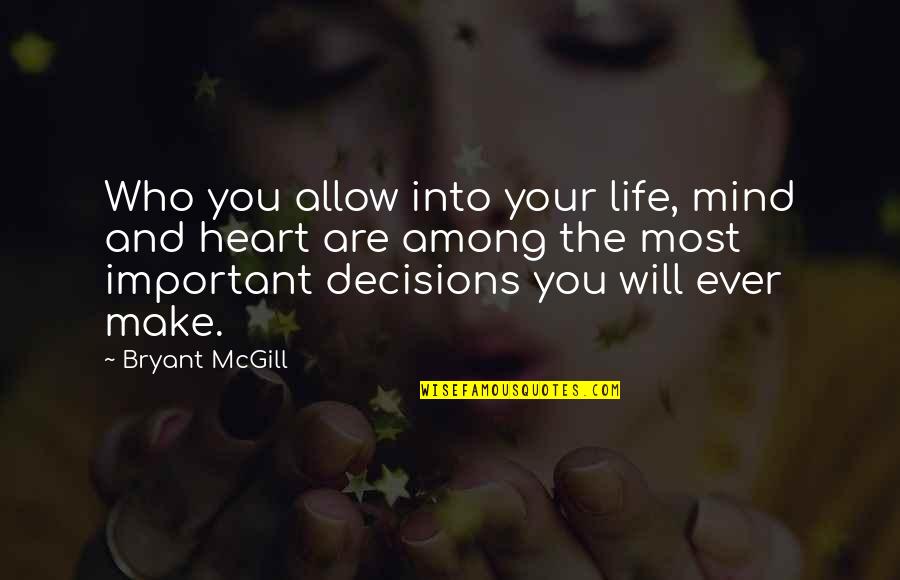 Who you allow into your life, mind and heart are among the most important decisions you will ever make.
—
Bryant McGill
You only see clearly with your heart. The most important things are invisible to the eyes.
—
Antoine De Saint-Exupery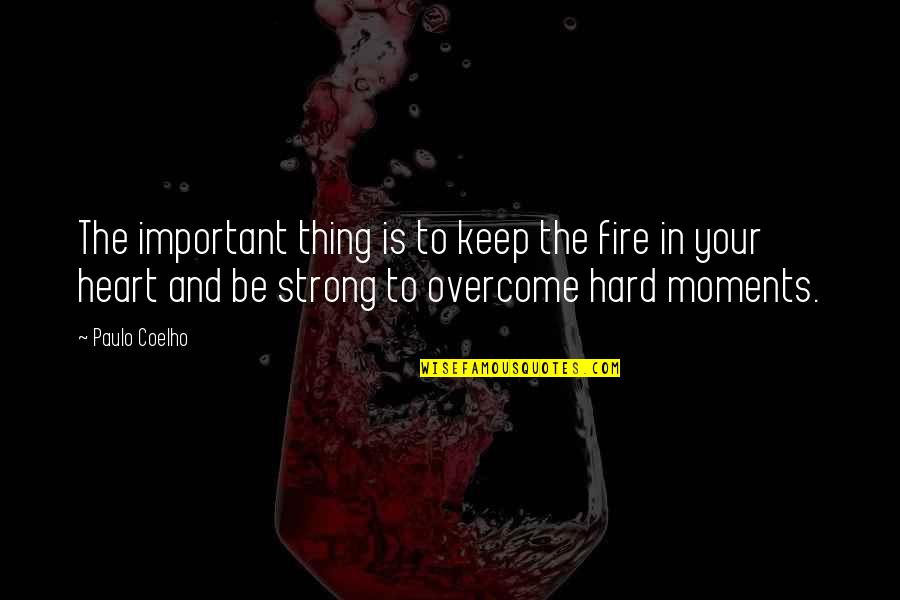 The important thing is to keep the fire in your heart and be strong to overcome hard moments. —
Paulo Coelho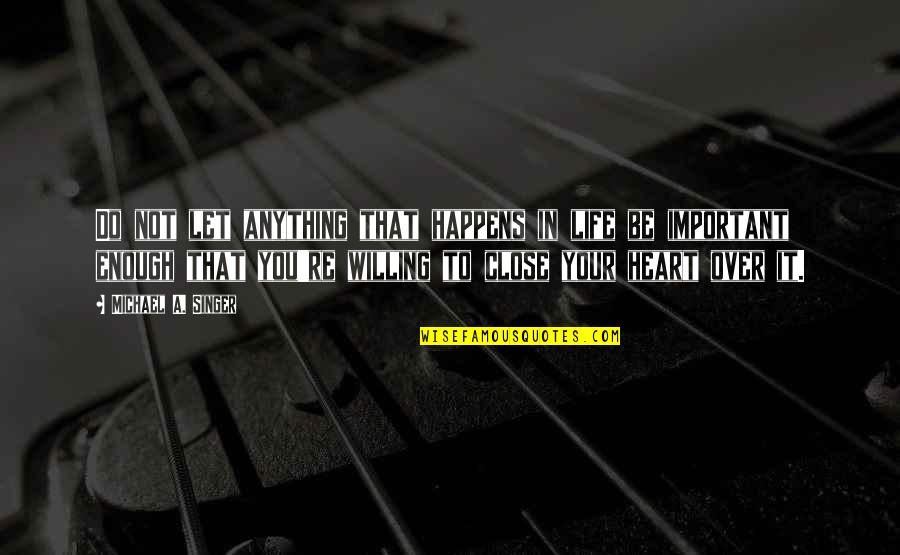 Do not let anything that happens in life be important enough that you're willing to close your heart over it. —
Michael A. Singer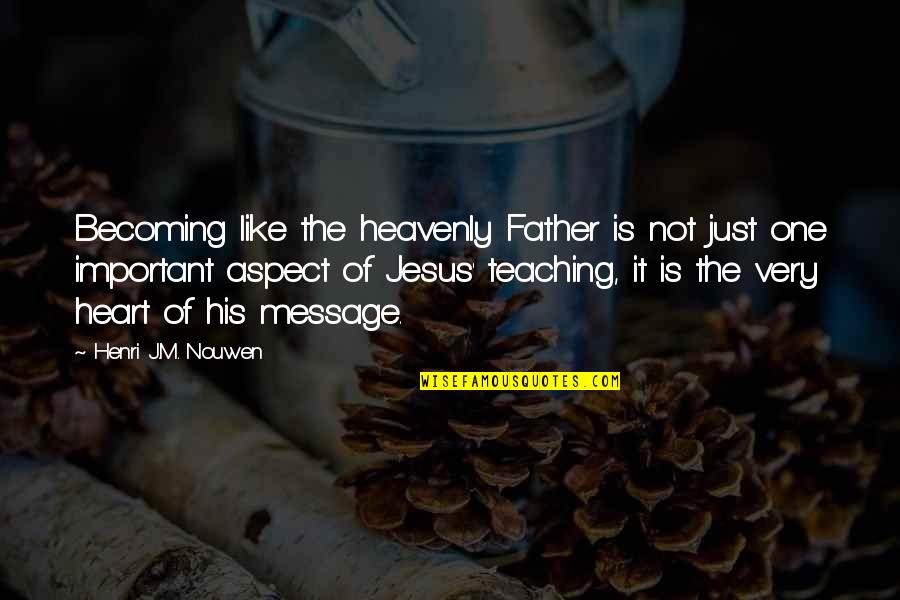 Becoming like the heavenly Father is not just one important aspect of Jesus' teaching, it is the very heart of his message. —
Henri J.M. Nouwen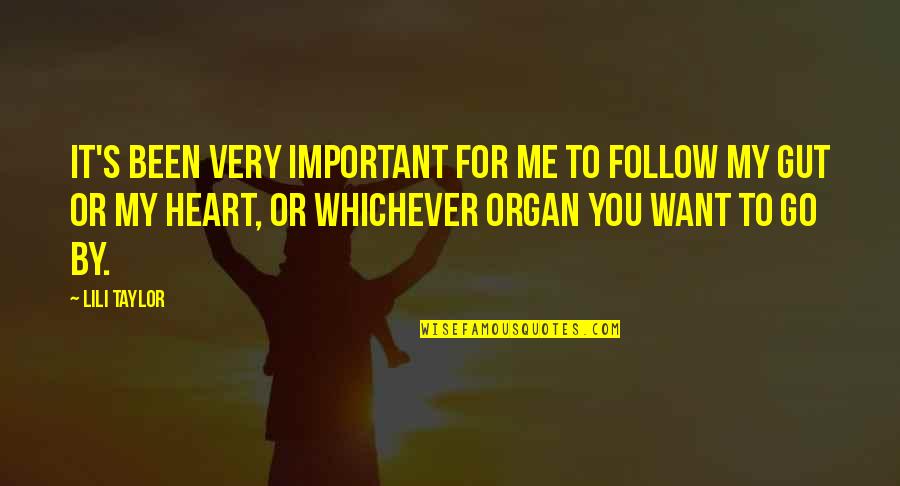 It's been very important for me to follow my gut or my heart, or whichever organ you want to go by. —
Lili Taylor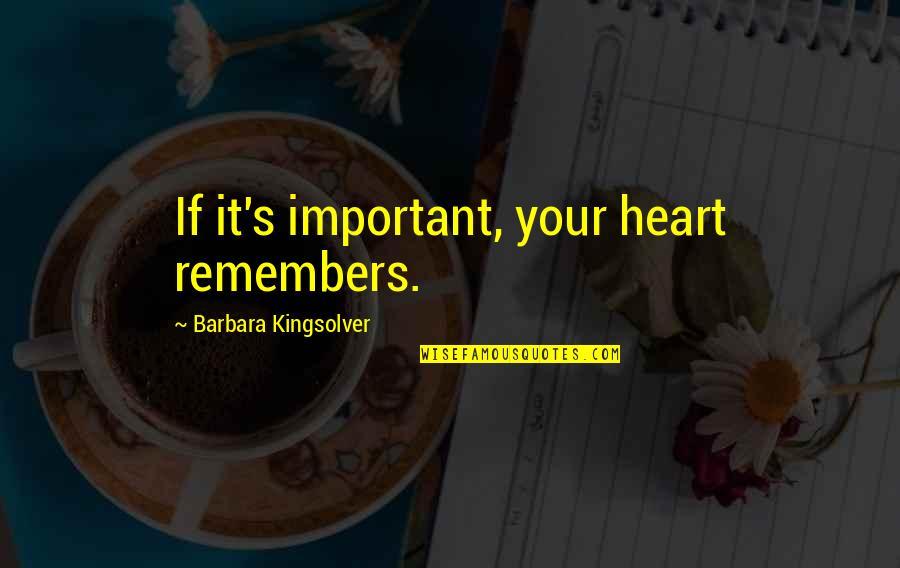 If it's important, your heart remembers. —
Barbara Kingsolver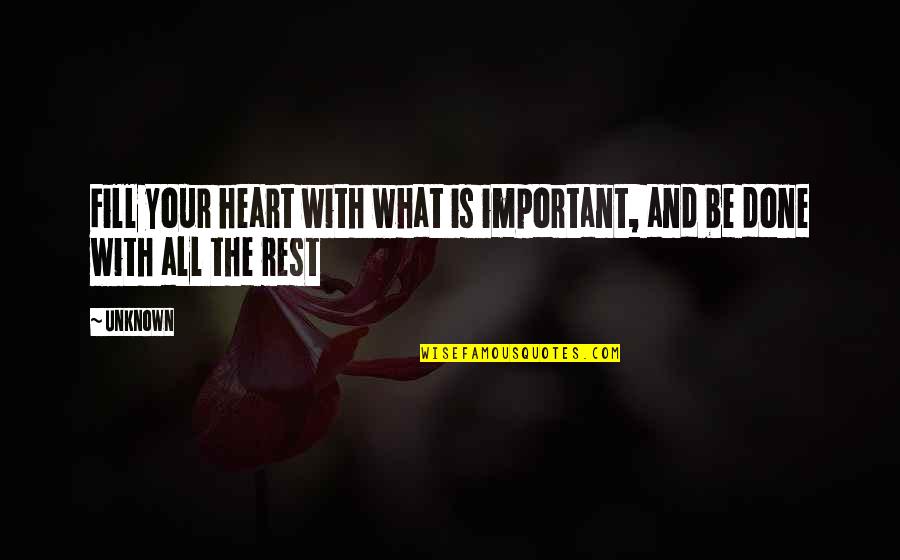 Fill your heart with what is important, and be done with all the rest —
Unknown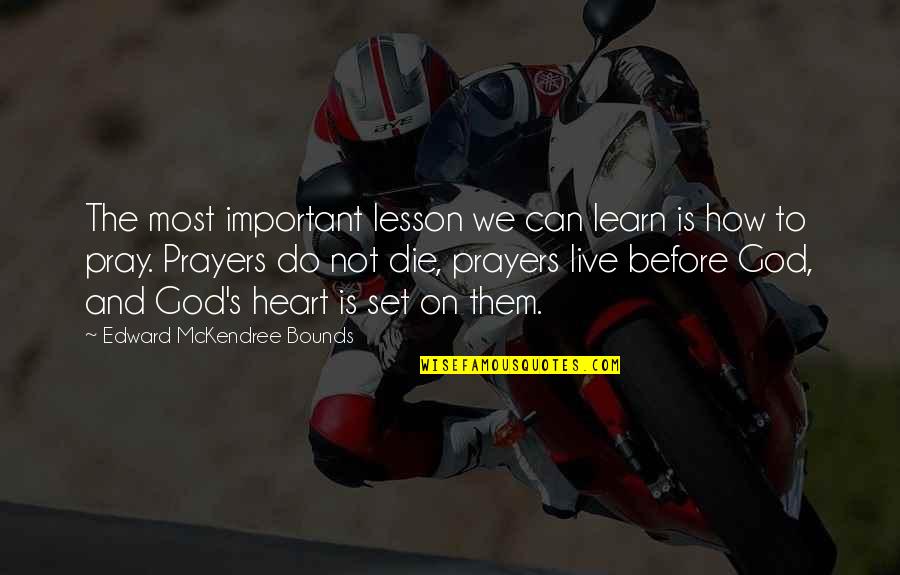 The most important lesson we can learn is how to pray. Prayers do not die, prayers live before God, and God's heart is set on them. —
Edward McKendree Bounds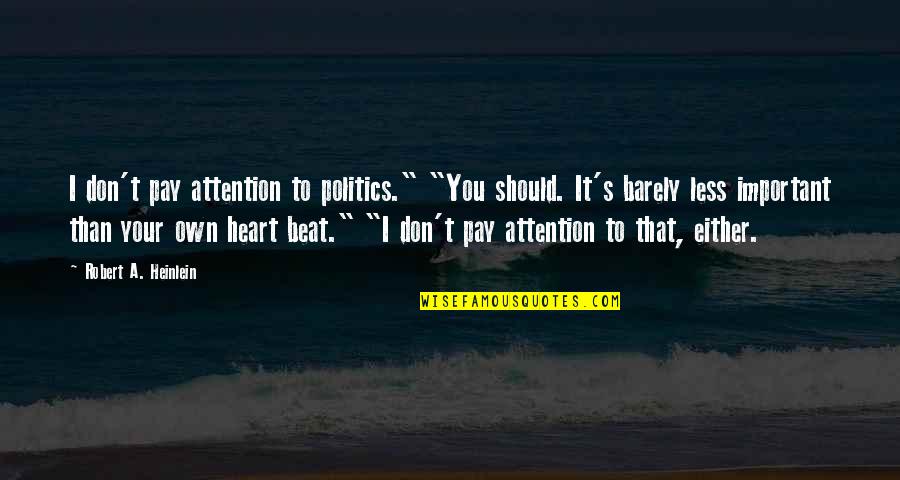 I don't pay attention to politics." "You should. It's barely less important than your own heart beat." "I don't pay attention to that, either. —
Robert A. Heinlein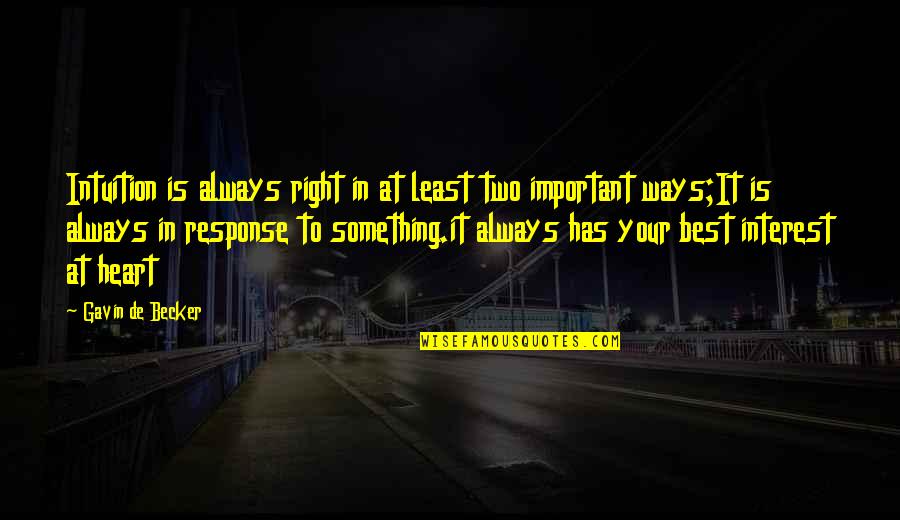 Intuition is always right in at least two important ways;
It is always in response to something.
it always has your best interest at heart —
Gavin De Becker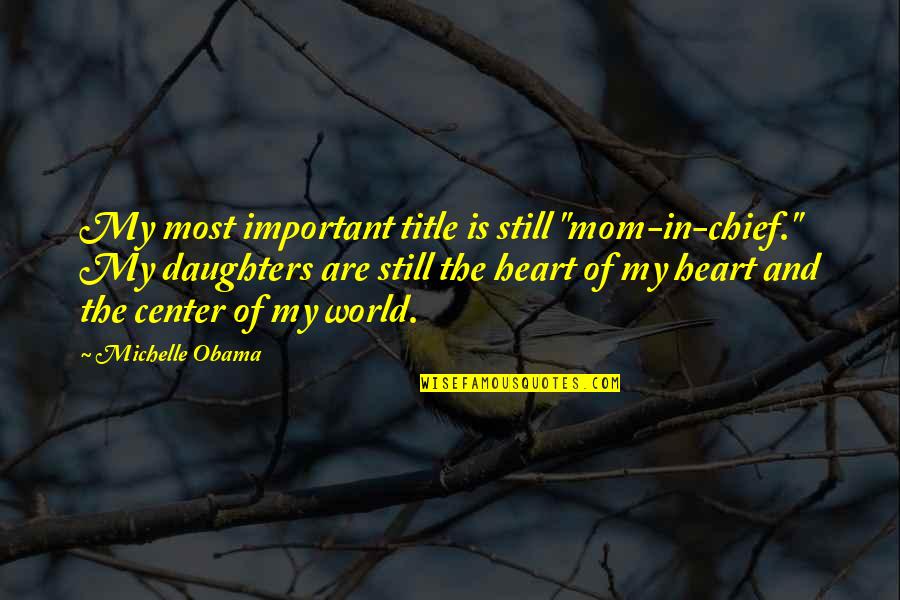 My most important title is still "mom-in-chief." My daughters are still the heart of my heart and the center of my world. —
Michelle Obama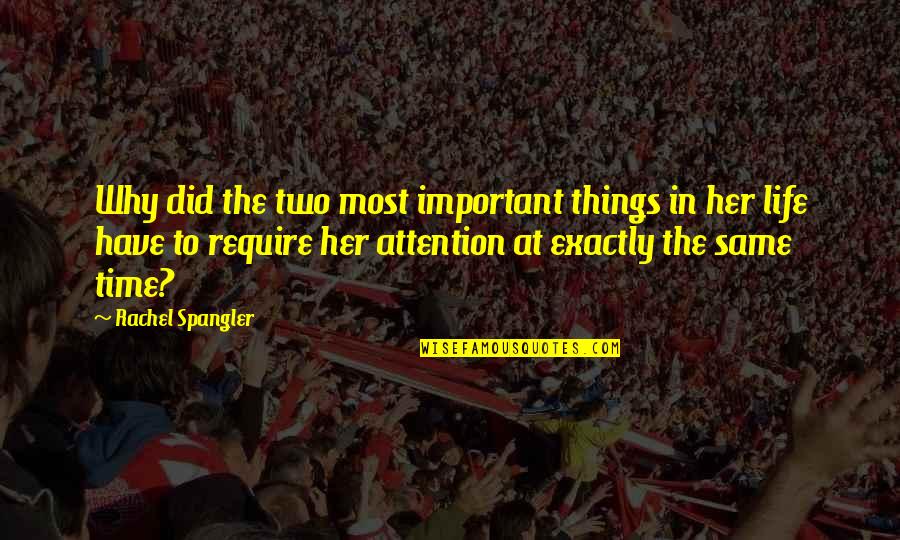 Why did the two most important things in her life have to require her attention at exactly the same time? —
Rachel Spangler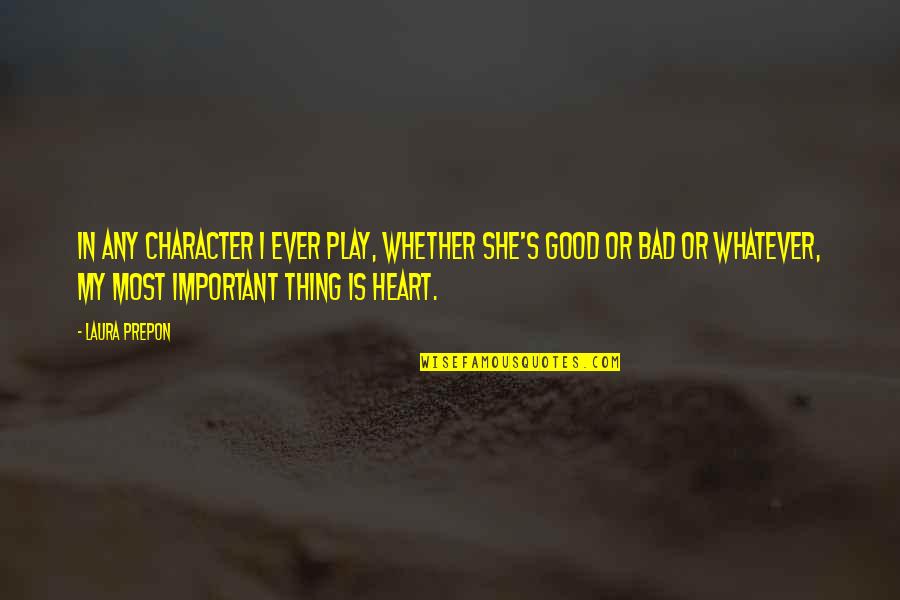 In any character I ever play, whether she's good or bad or whatever, my most important thing is heart. —
Laura Prepon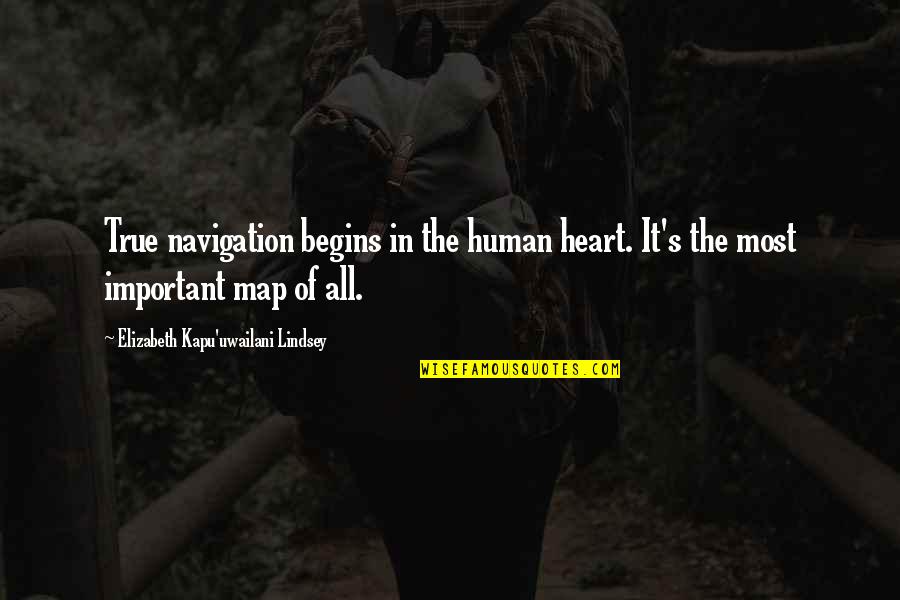 True navigation begins in the human heart. It's the most important map of all. —
Elizabeth Kapu'uwailani Lindsey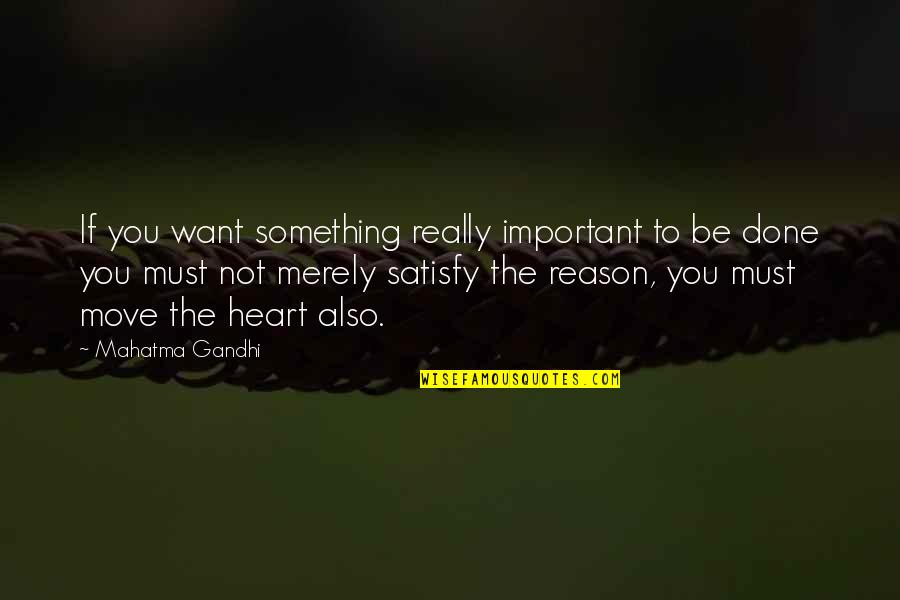 If you want something really important to be done you must not merely satisfy the reason, you must move the heart also. —
Mahatma Gandhi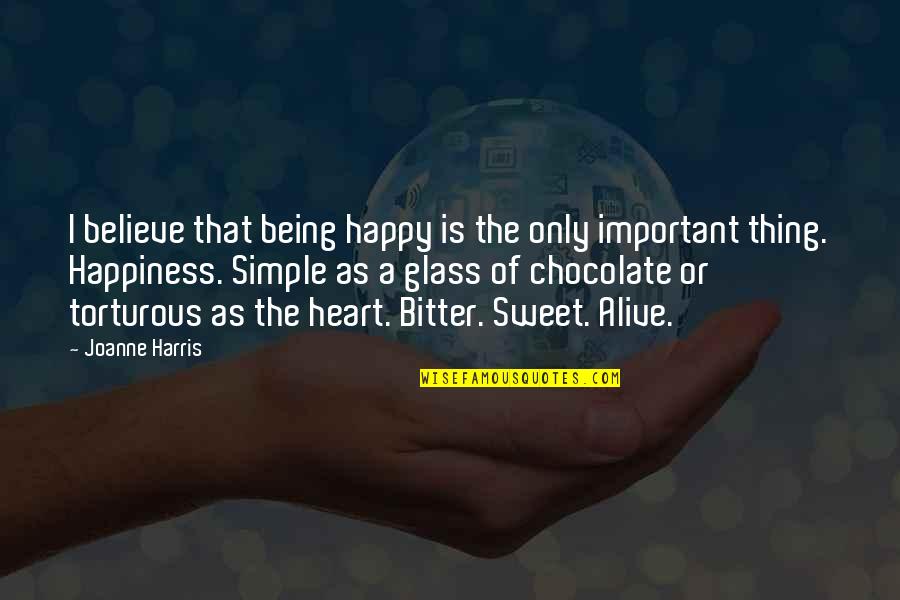 I believe that being happy is the only important thing. Happiness. Simple as a glass of chocolate or torturous as the heart. Bitter. Sweet. Alive. —
Joanne Harris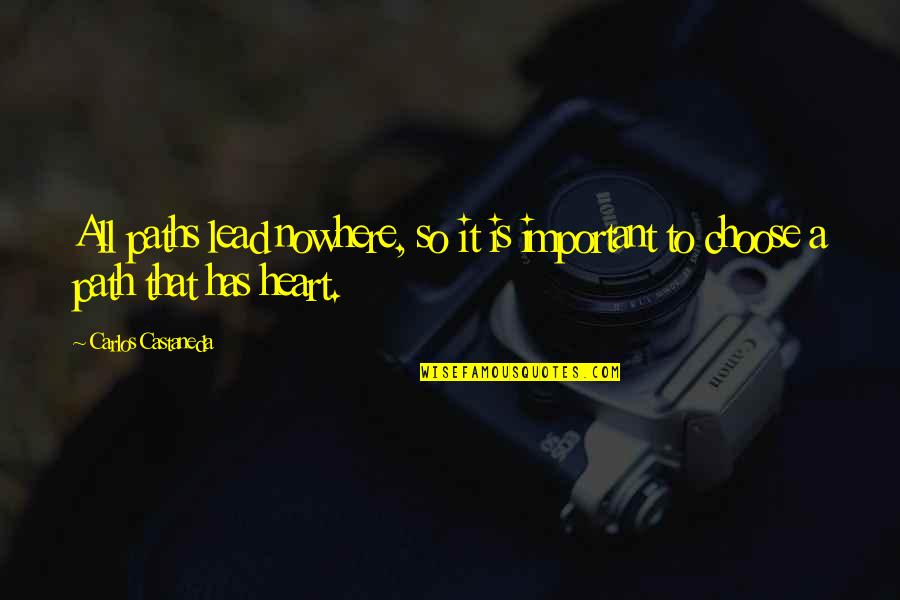 All paths lead nowhere, so it is important to choose a path that has heart. —
Carlos Castaneda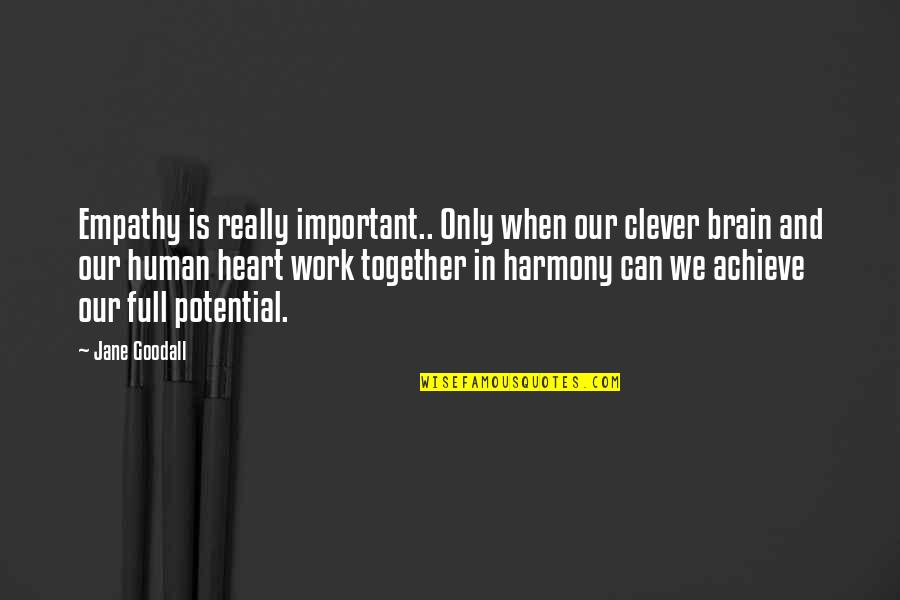 Empathy is really important.. Only when our clever brain and our human heart work together in harmony can we achieve our full potential. —
Jane Goodall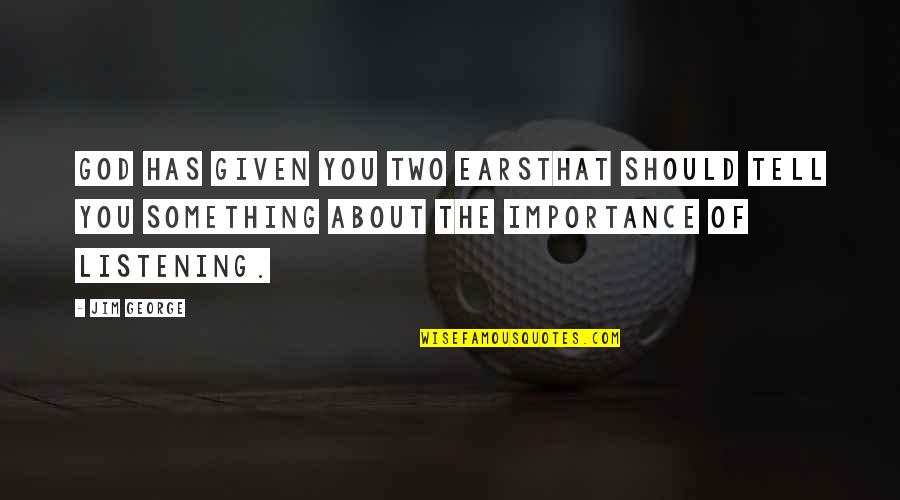 God has given you two ears
that should tell you something about the importance of listening. —
Jim George
Prepare your mind and heart before you prepare your speech . What we say may be less important than how we say it. —
Stephen Covey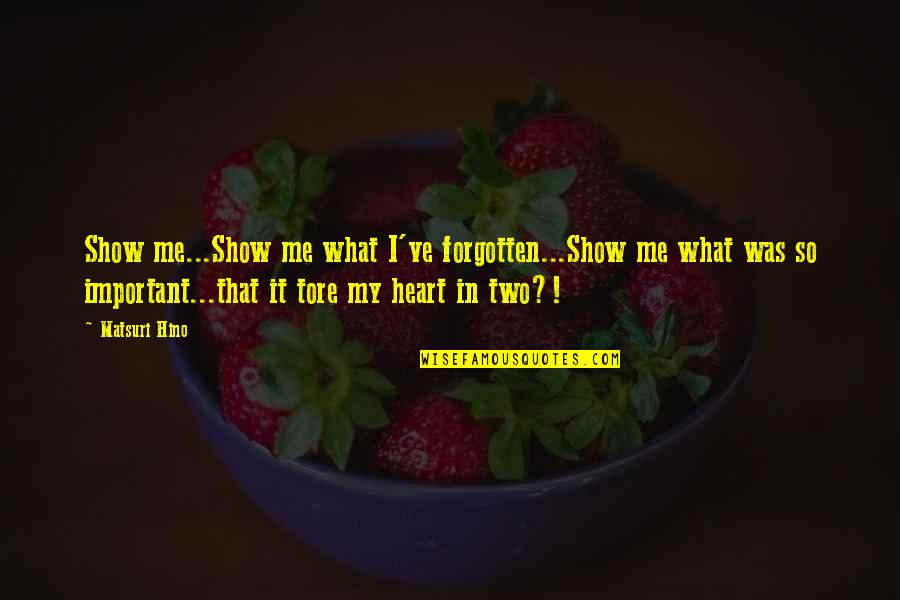 Show me...Show me what I've forgotten...Show me what was so important...that it tore my heart in two?! —
Matsuri Hino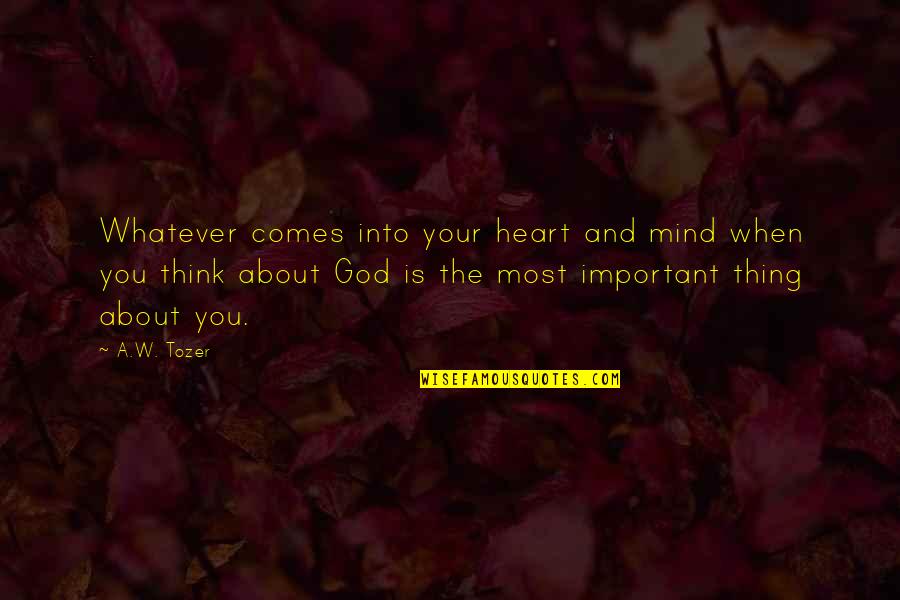 Whatever comes into your heart and mind when you think about God is the most important thing about you. —
A.W. Tozer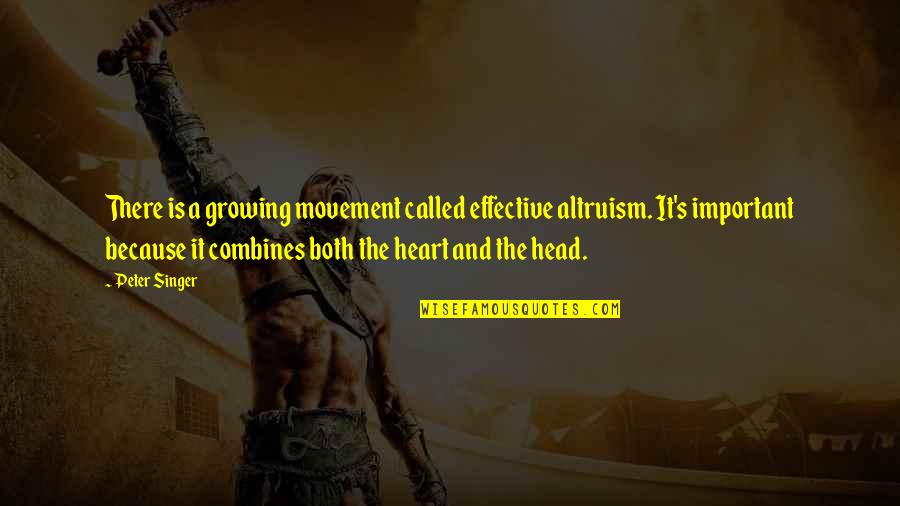 There is a growing movement called effective altruism. It's important because it combines both the heart and the head. —
Peter Singer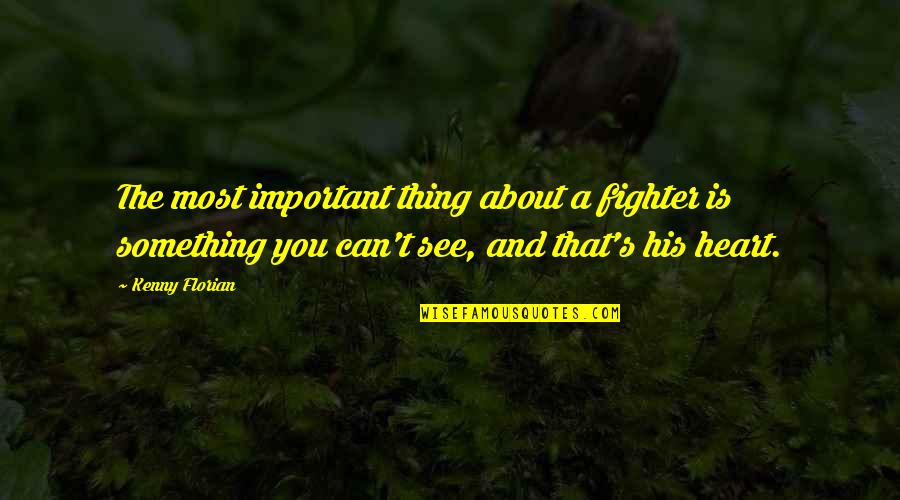 The most important thing about a fighter is something you can't see, and that's his heart. —
Kenny Florian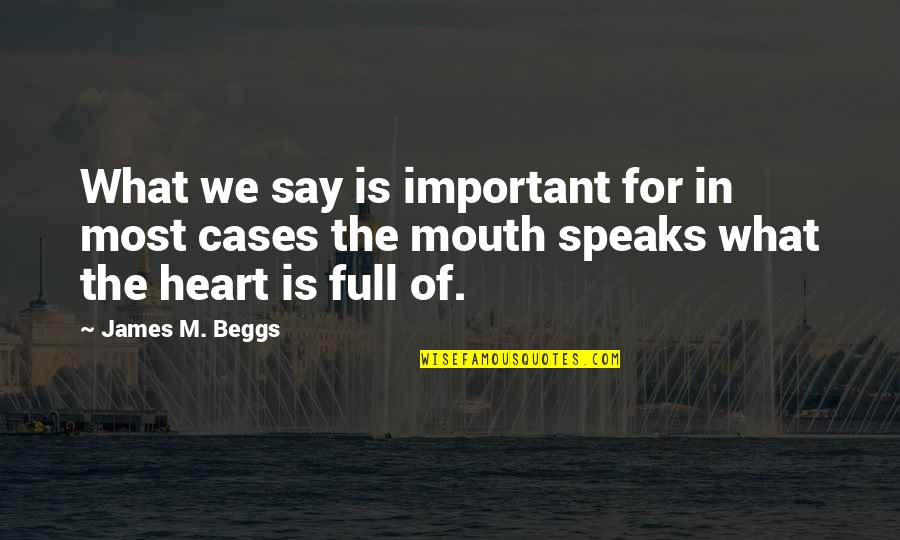 What we say is important for in most cases the mouth speaks what the heart is full of. —
James M. Beggs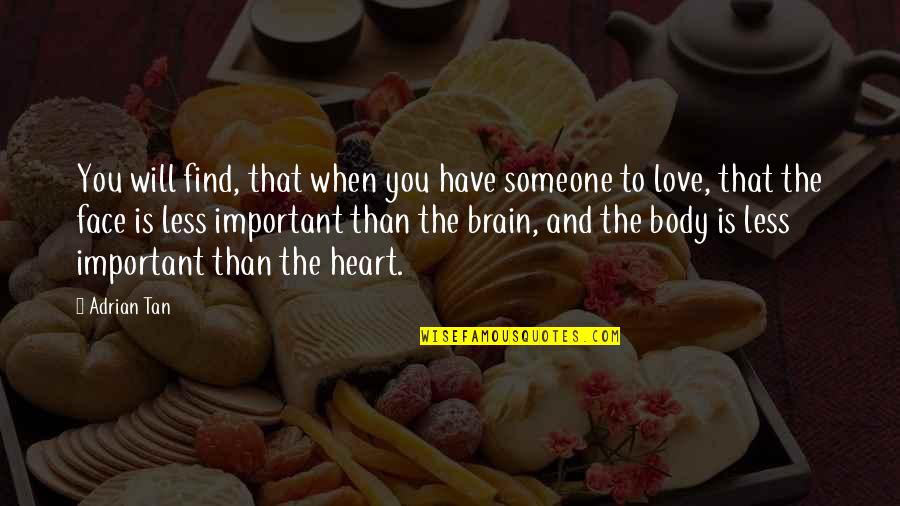 You will find, that when you have someone to love, that the face is less important than the brain, and the body is less important than the heart. —
Adrian Tan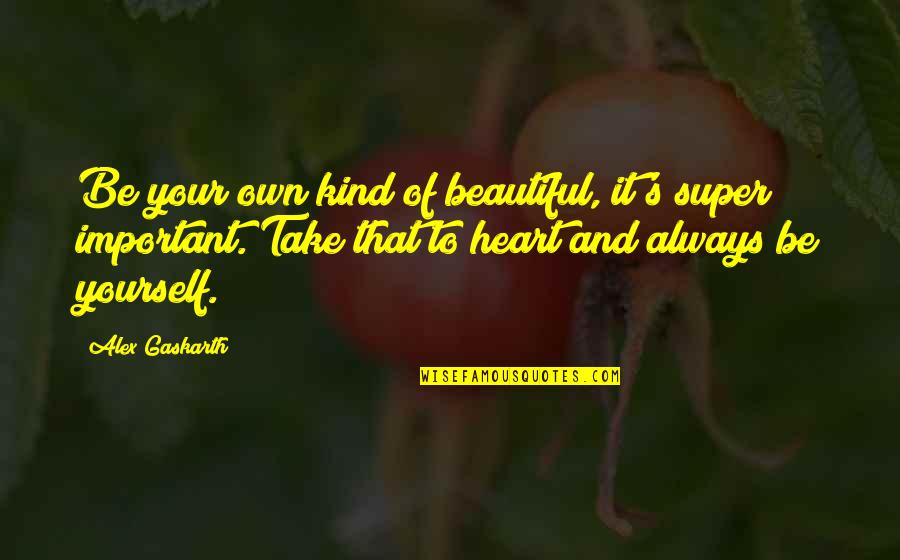 Be your own kind of beautiful, it's super important. Take that to heart and always be yourself. —
Alex Gaskarth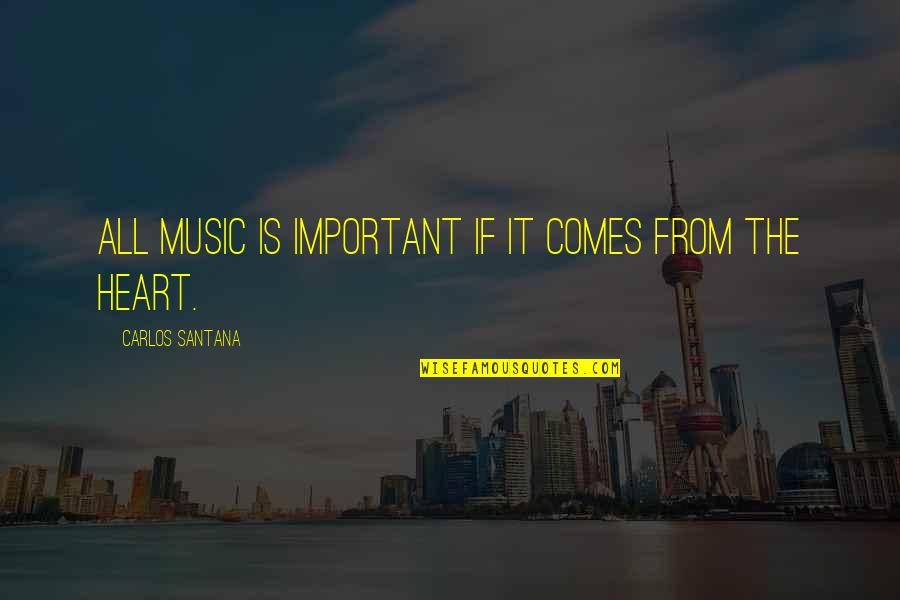 All music is important if it comes from the heart. —
Carlos Santana