Not Wondering What If Quotes
Collection of top 36 famous quotes about Not Wondering What If
Not Wondering What If Quotes & Sayings
Happy to read and share the best inspirational Not Wondering What If quotes, sayings and quotations on Wise Famous Quotes.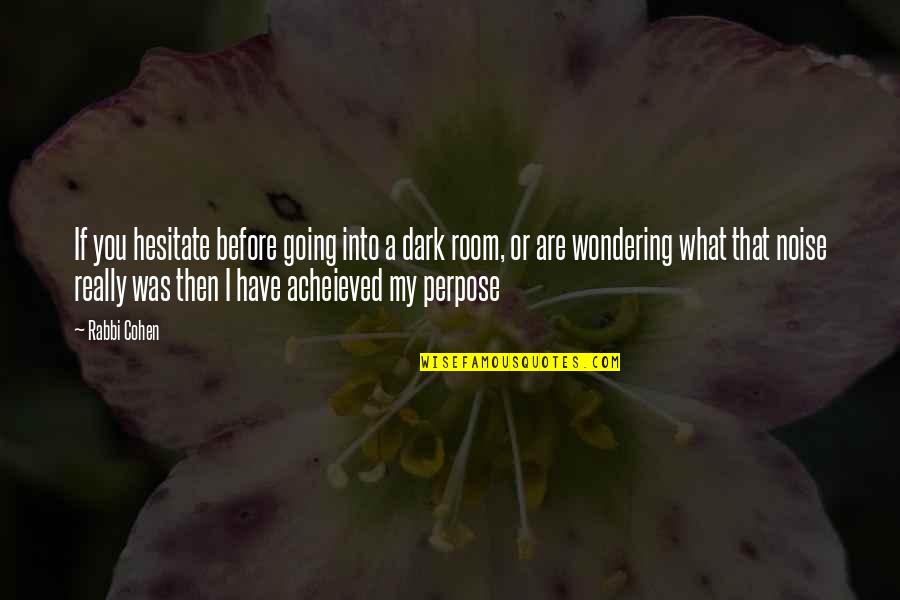 If you hesitate before going into a dark room, or are wondering what that noise really was then I have acheieved my perpose
—
Rabbi Cohen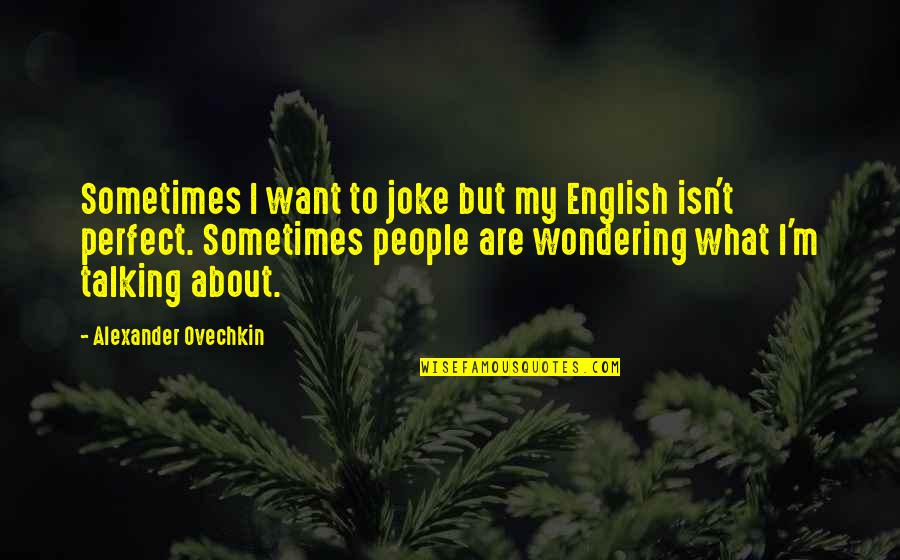 Sometimes I want to joke but my English isn't perfect. Sometimes people are wondering what I'm talking about.
—
Alexander Ovechkin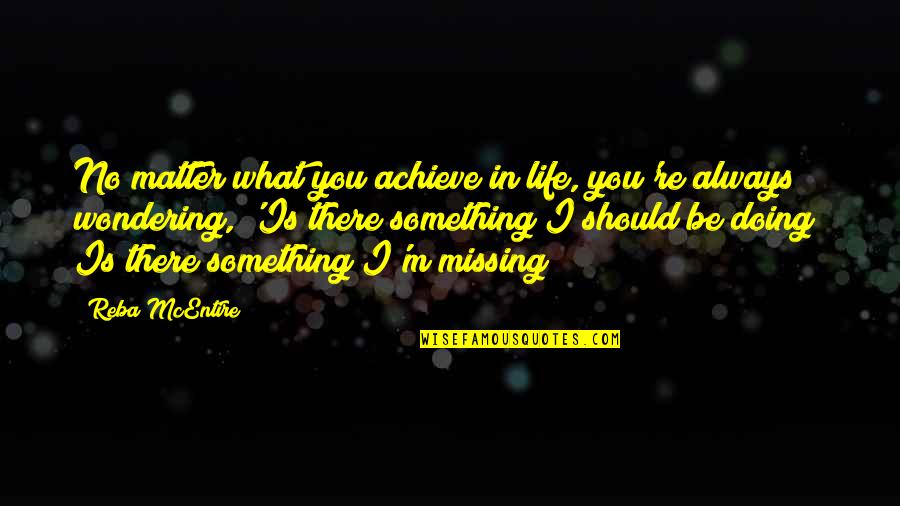 No matter what you achieve in life, you're always wondering, 'Is there something I should be doing? Is there something I'm missing?
—
Reba McEntire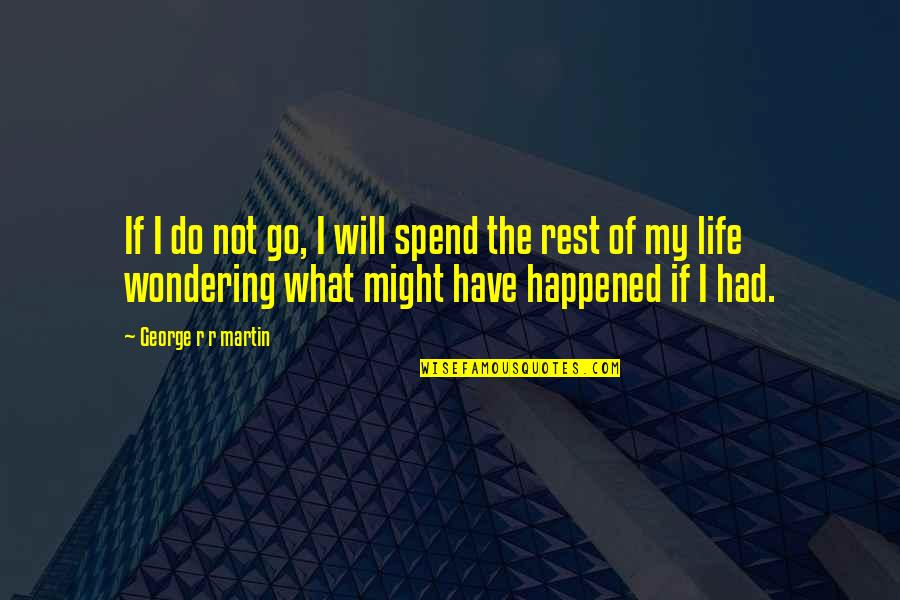 If I do not go, I will spend the rest of my life wondering what might have happened if I had.
—
George R R Martin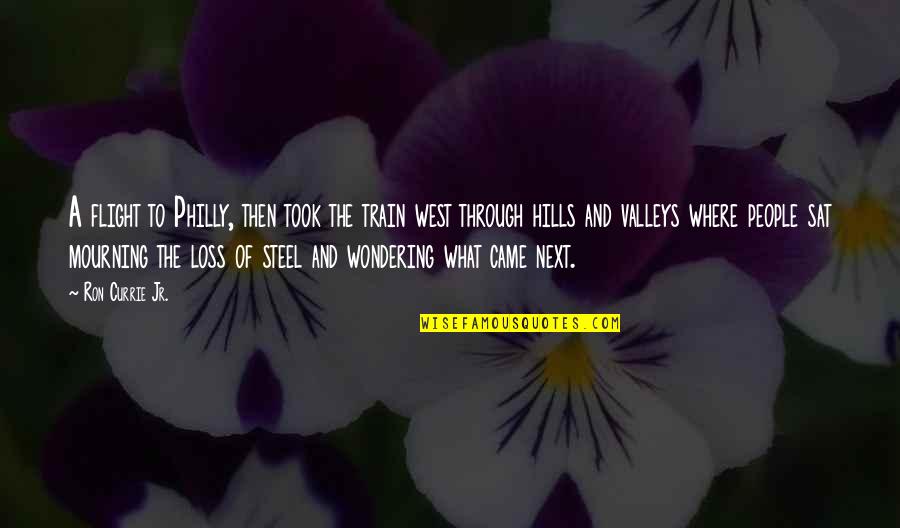 A flight to Philly, then took the train west through hills and valleys where people sat mourning the loss of steel and wondering what came next. —
Ron Currie Jr.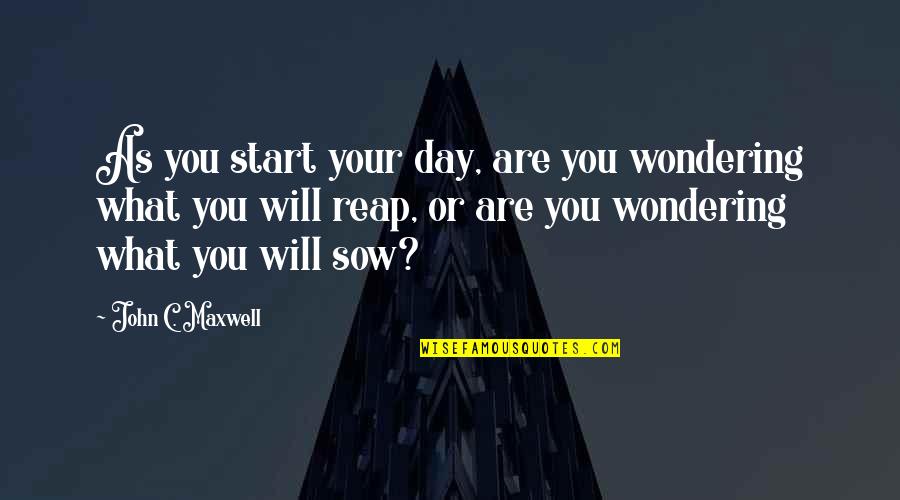 As you start your day, are you wondering what you will reap, or are you wondering what you will sow? —
John C. Maxwell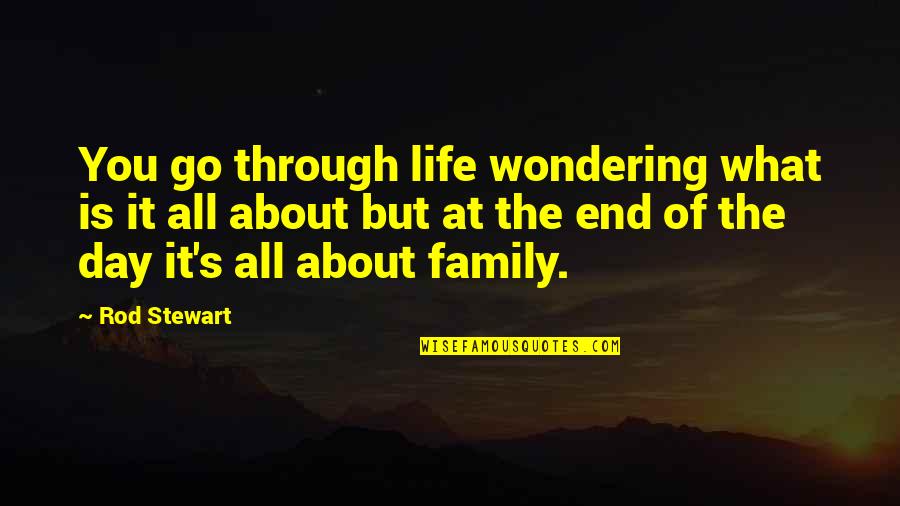 You go through life wondering what is it all about but at the end of the day it's all about family. —
Rod Stewart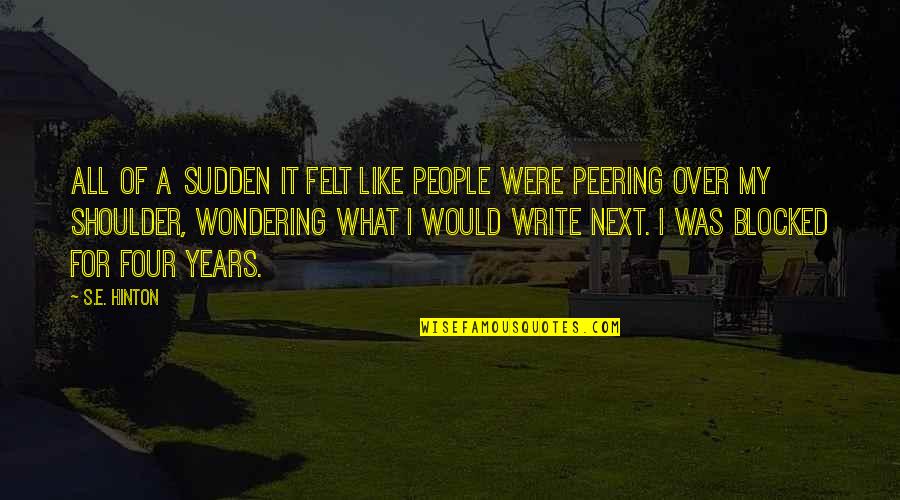 All of a sudden it felt like people were peering over my shoulder, wondering what I would write next. I was blocked for four years. —
S.E. Hinton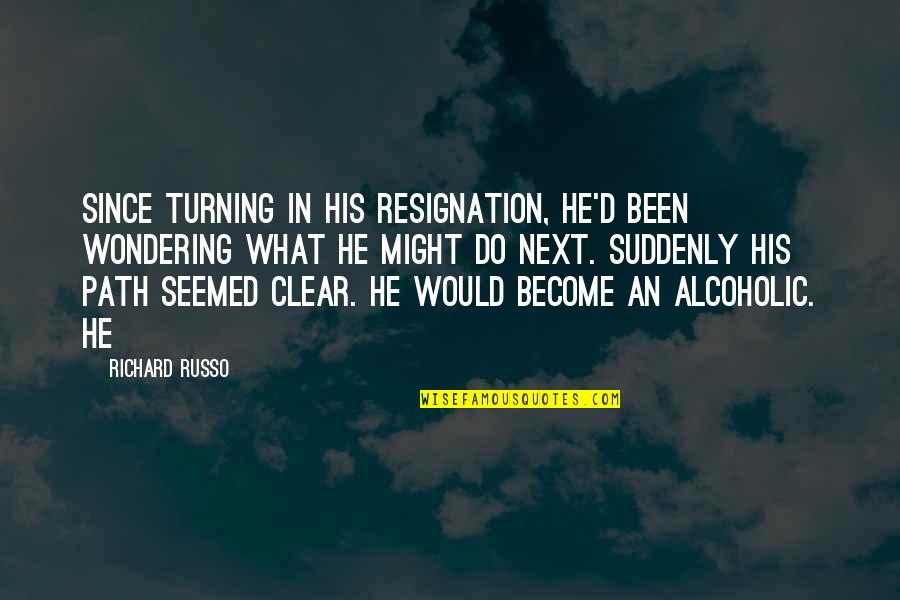 Since turning in his resignation, he'd been wondering what he might do next. Suddenly his path seemed clear. He would become an alcoholic. He —
Richard Russo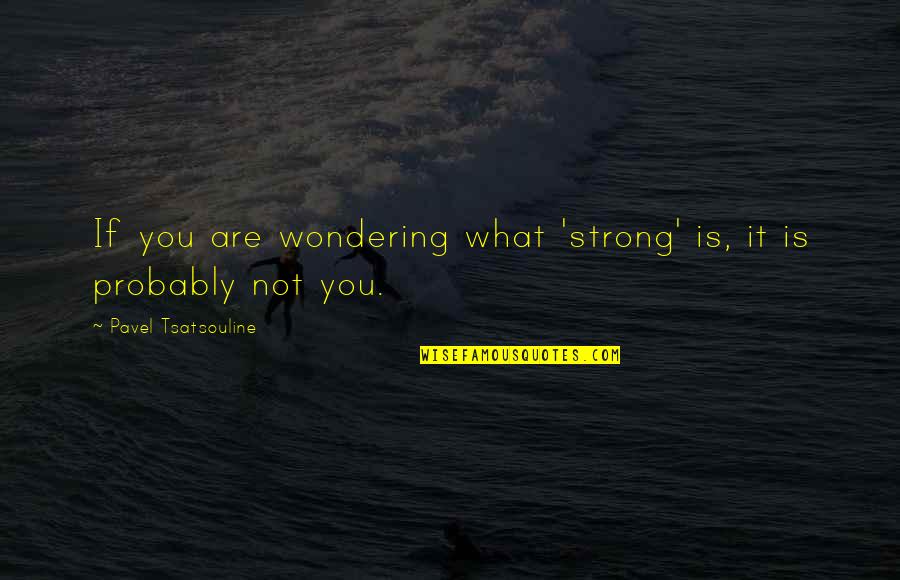 If you are wondering what 'strong' is, it is probably not you. —
Pavel Tsatsouline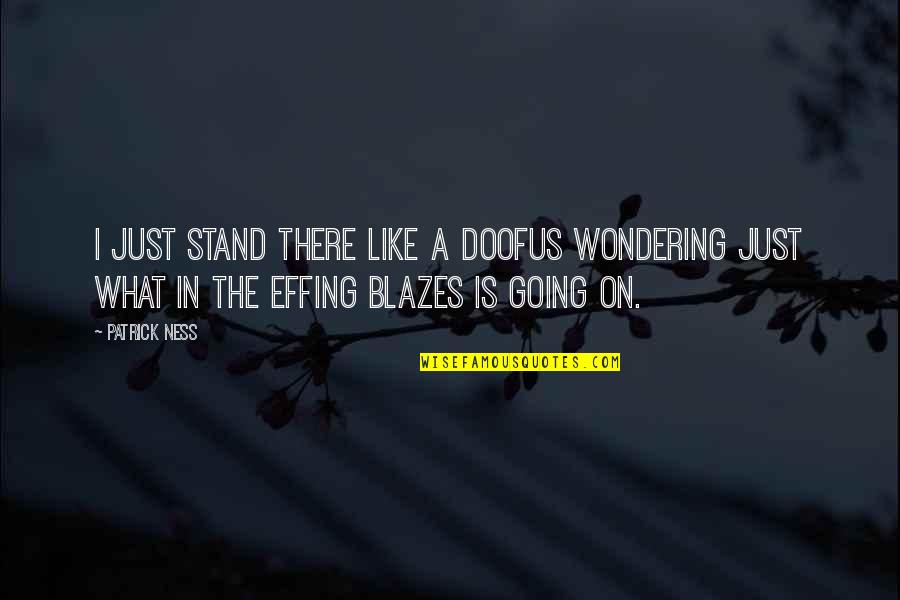 I just stand there like a doofus wondering just what in the effing blazes is going on. —
Patrick Ness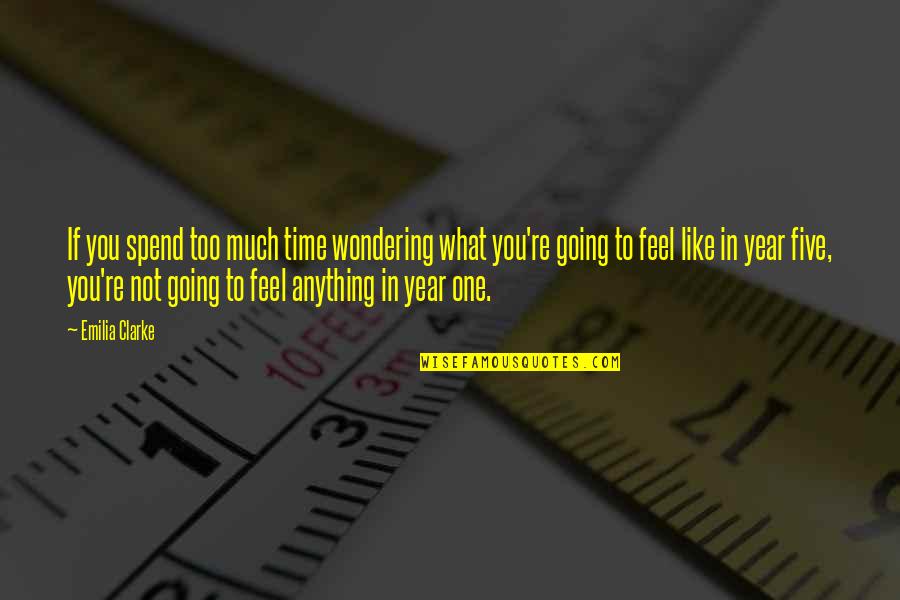 If you spend too much time wondering what you're going to feel like in year five, you're not going to feel anything in year one. —
Emilia Clarke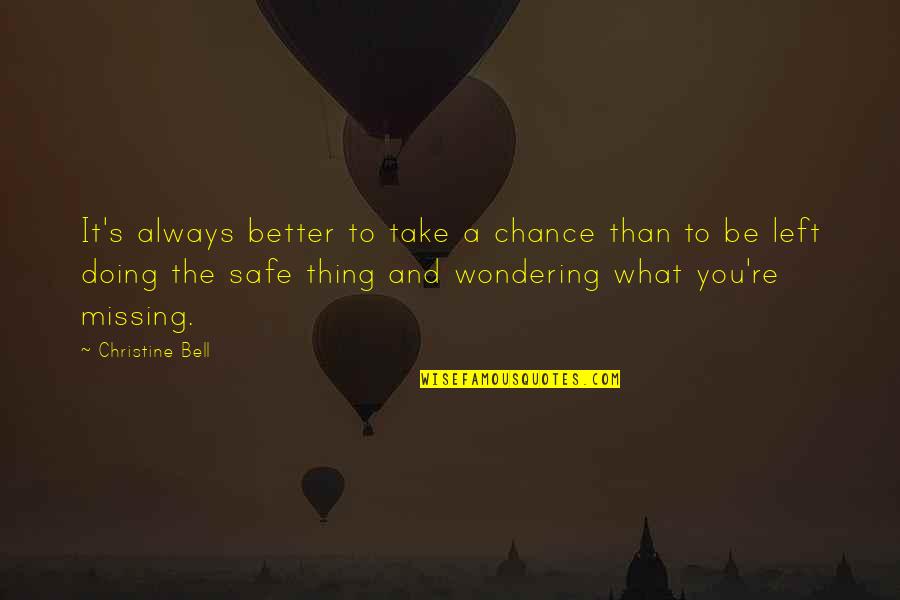 It's always better to take a chance than to be left doing the safe thing and wondering what you're missing. —
Christine Bell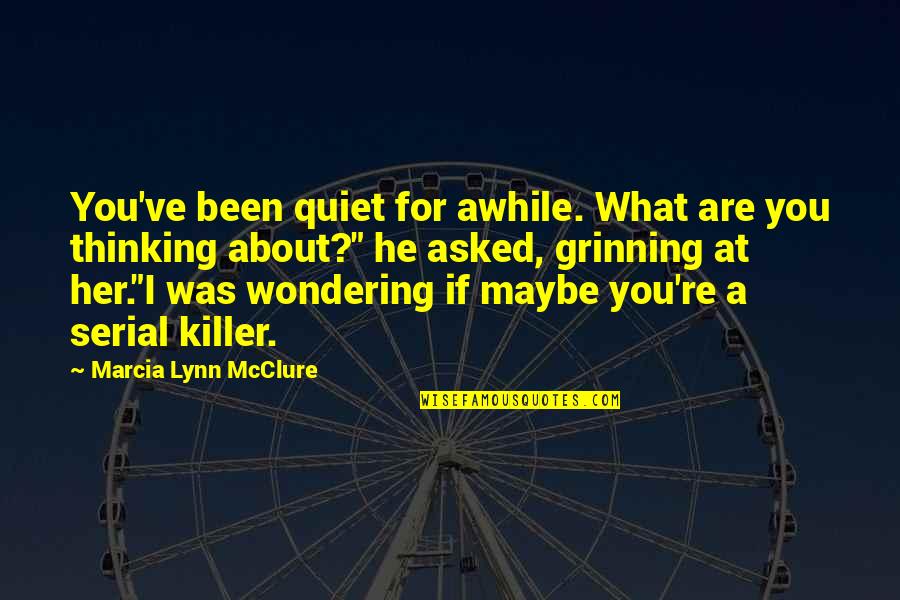 You've been quiet for awhile. What are you thinking about?" he asked, grinning at her.
"I was wondering if maybe you're a serial killer. —
Marcia Lynn McClure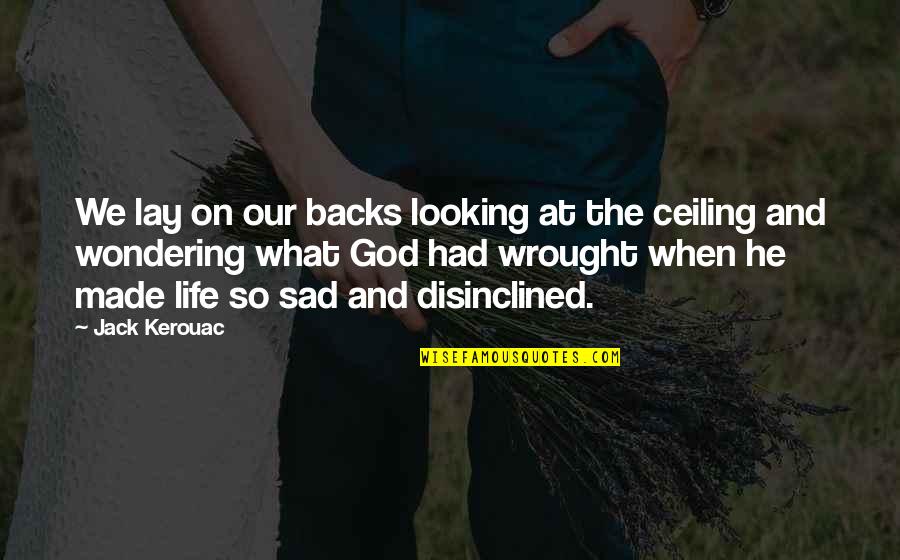 We lay on our backs looking at the ceiling and wondering what God had wrought when he made life so sad and disinclined. —
Jack Kerouac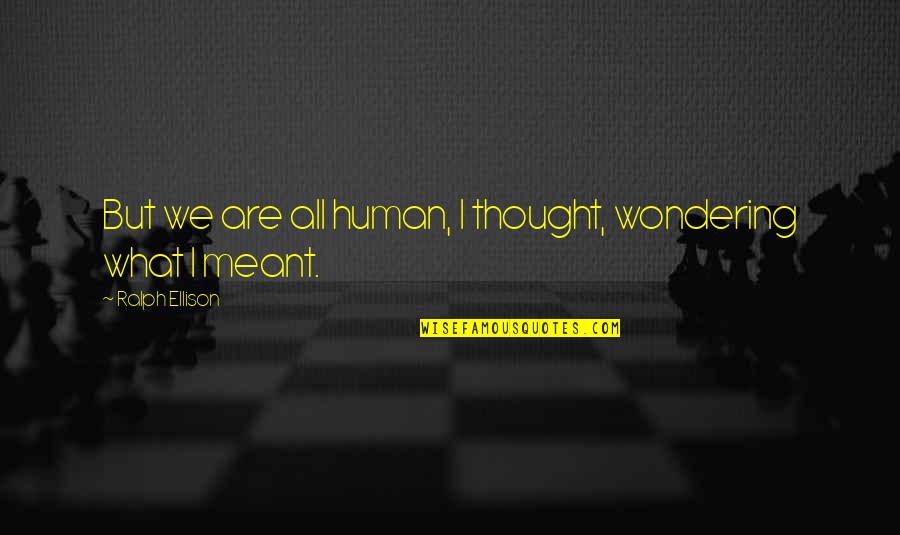 But we are all human, I thought, wondering what I meant. —
Ralph Ellison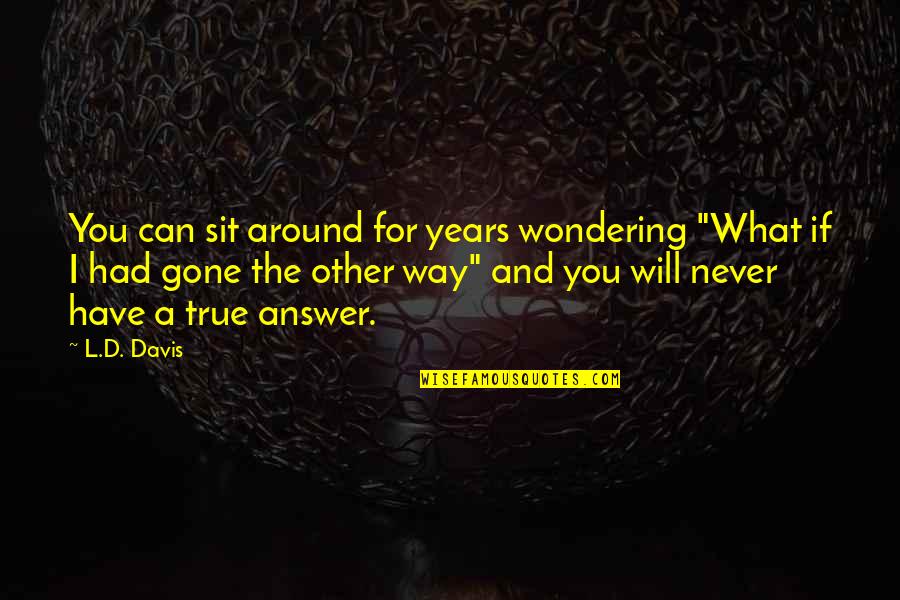 You can sit around for years wondering "What if I had gone the other way" and you will never have a true answer. —
L.D. Davis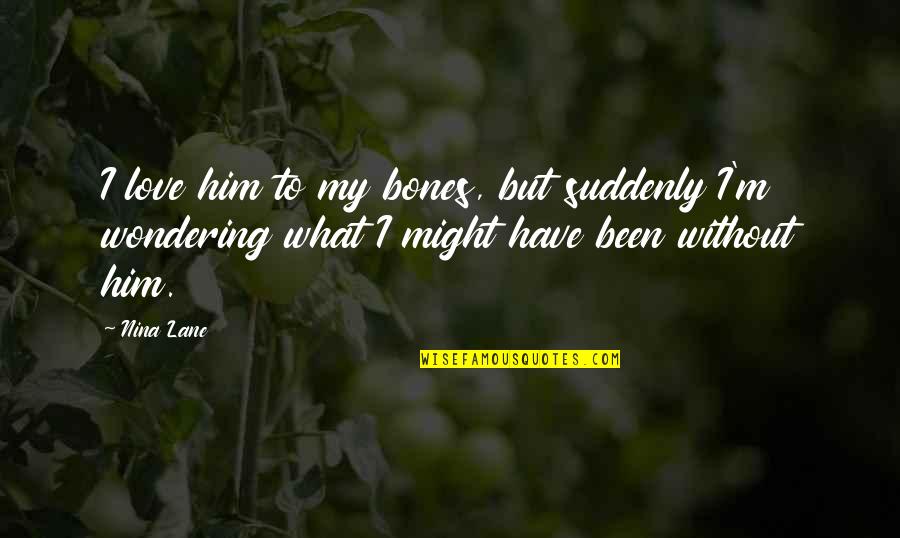 I love him to my bones, but suddenly I'm wondering what I might have been without him. —
Nina Lane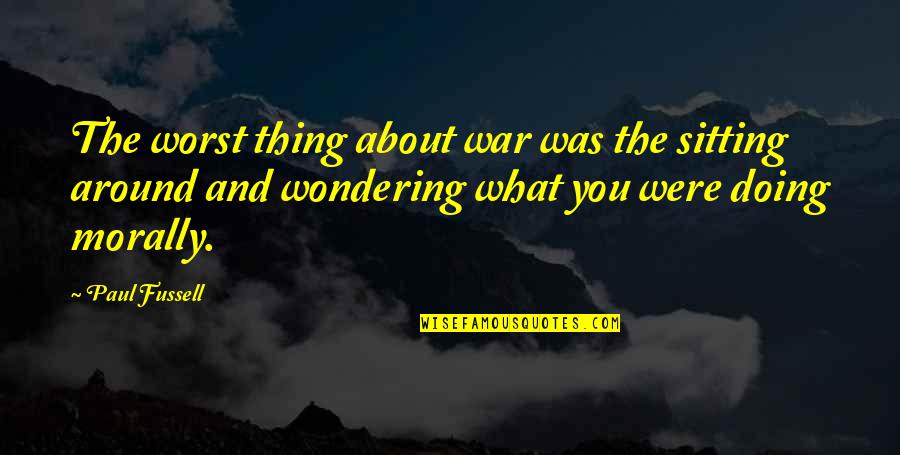 The worst thing about war was the sitting around and wondering what you were doing morally. —
Paul Fussell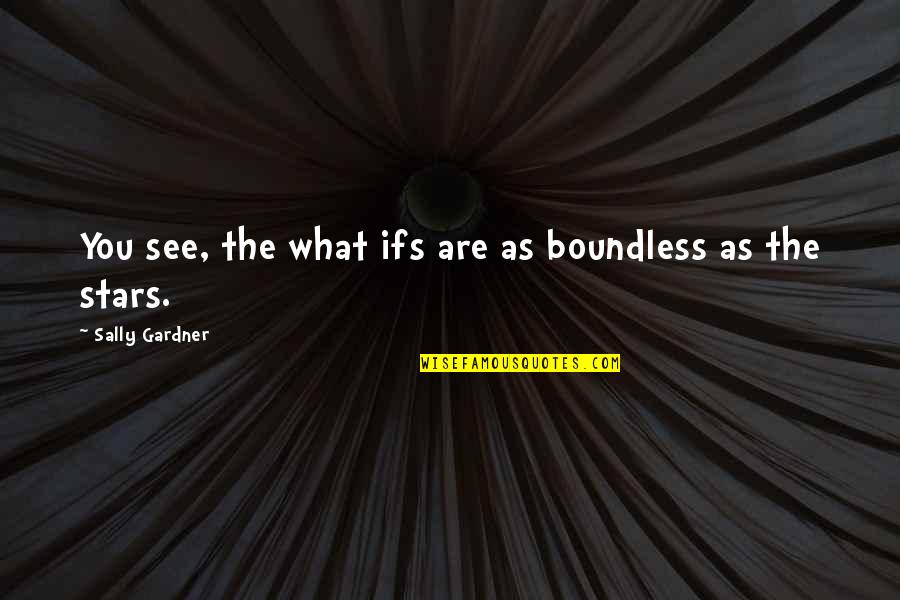 You see, the what ifs are as boundless as the stars. —
Sally Gardner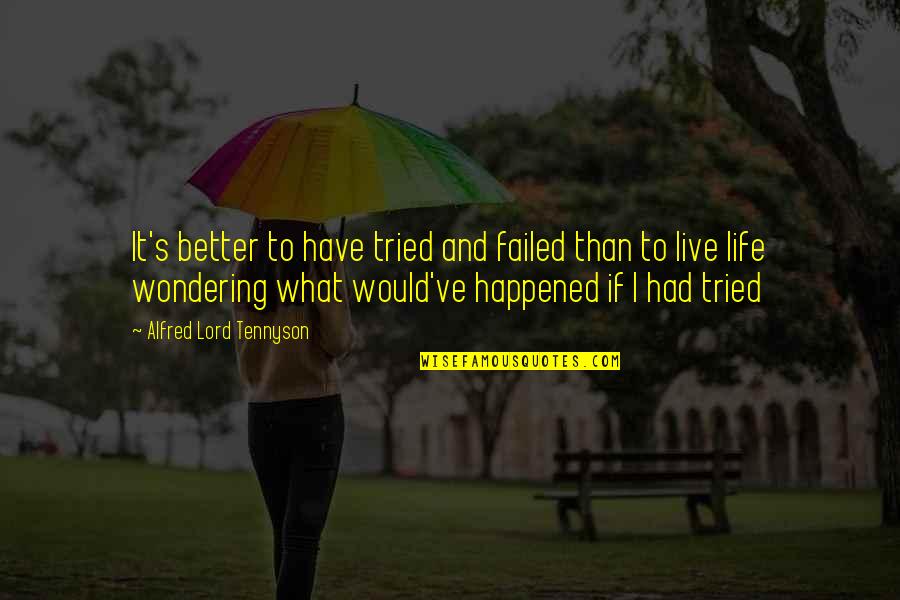 It's better to have tried and failed than to live life wondering what would've happened if I had tried —
Alfred Lord Tennyson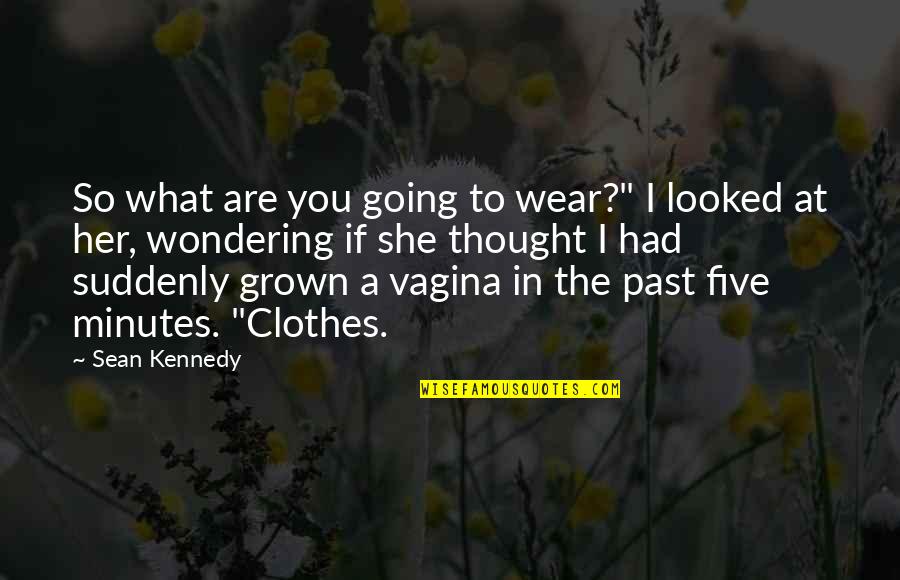 So what are you going to wear?"
I looked at her, wondering if she thought I had suddenly grown a vagina in the past five minutes. "Clothes. —
Sean Kennedy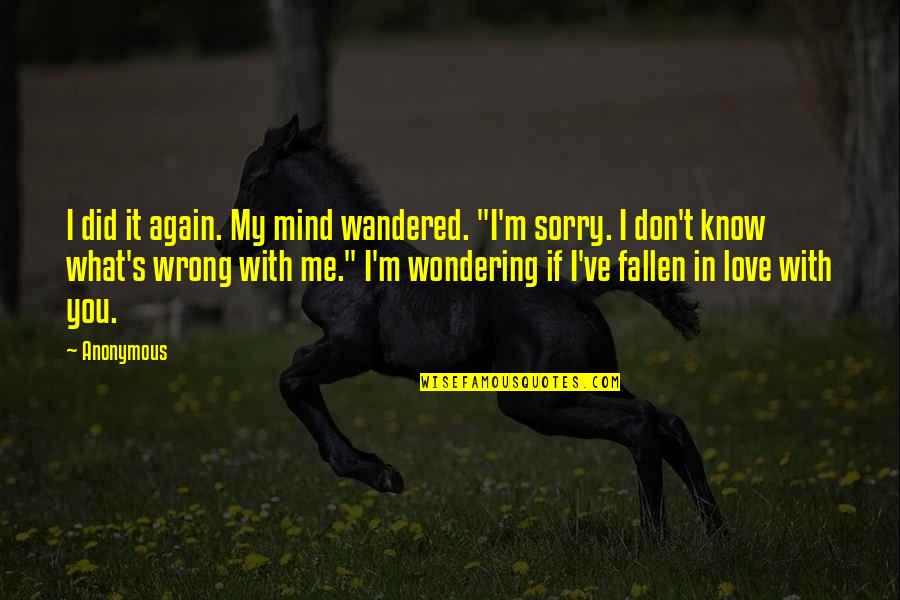 I did it again. My mind wandered. "I'm sorry. I don't know what's wrong with me." I'm wondering if I've fallen in love with you. —
Anonymous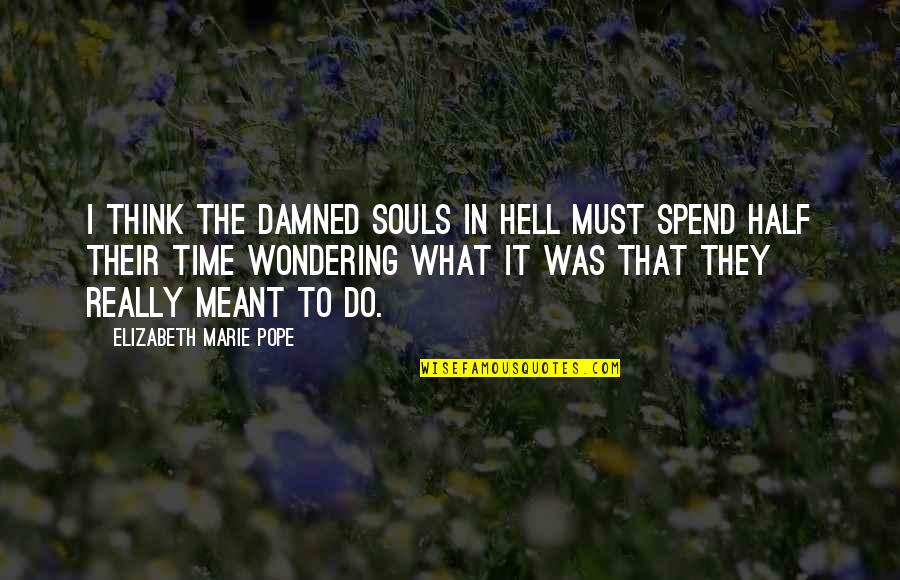 I think the damned souls in hell must spend half their time wondering what it was that they really meant to do. —
Elizabeth Marie Pope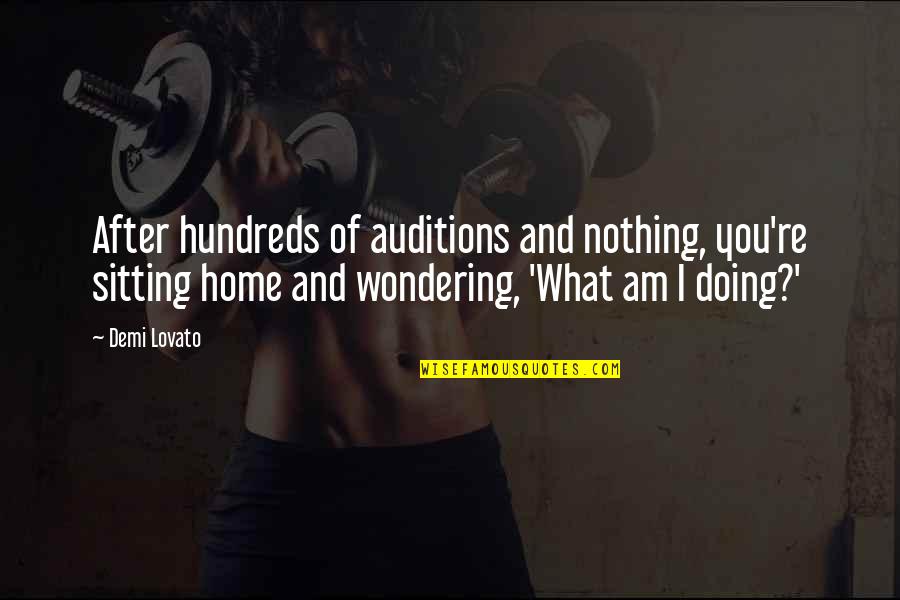 After hundreds of auditions and nothing, you're sitting home and wondering, 'What am I doing?' —
Demi Lovato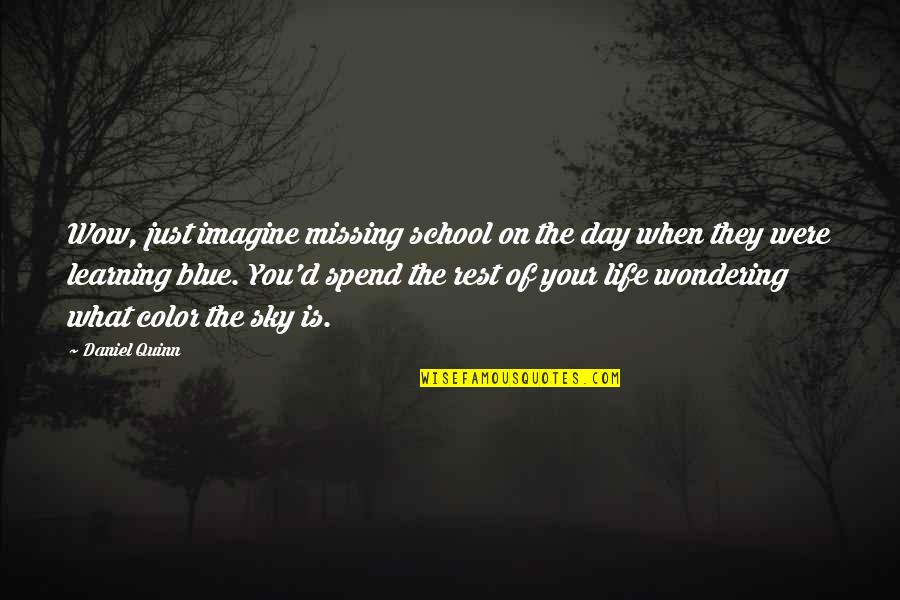 Wow, just imagine missing school on the day when they were learning blue. You'd spend the rest of your life wondering what color the sky is. —
Daniel Quinn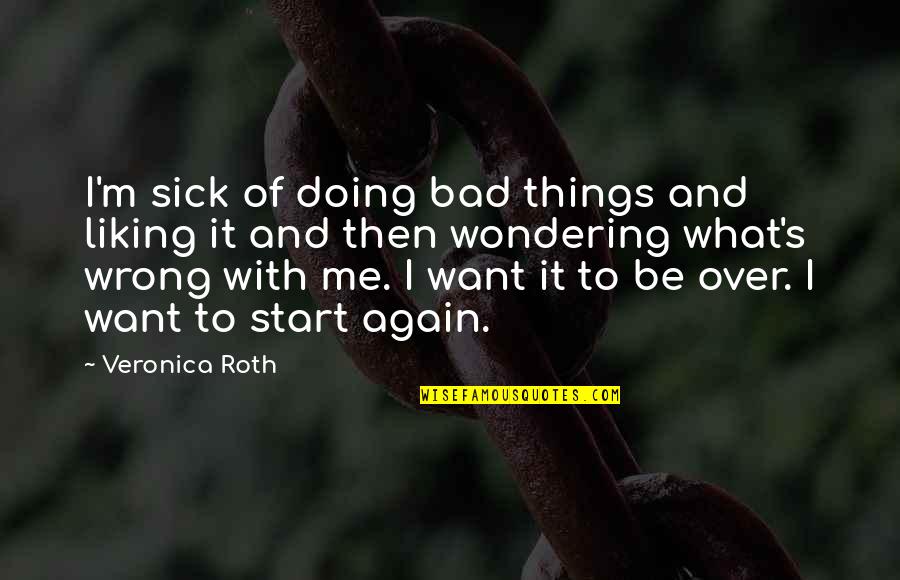 I'm sick of doing bad things and liking it and then wondering what's wrong with me. I want it to be over. I want to start again. —
Veronica Roth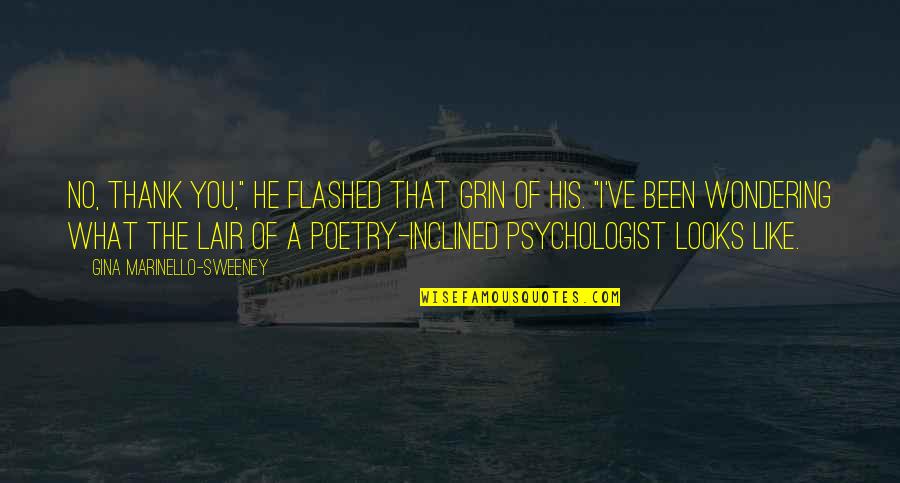 No, thank you," he flashed that grin of his. "I've been wondering what the lair of a poetry-inclined psychologist looks like. —
Gina Marinello-Sweeney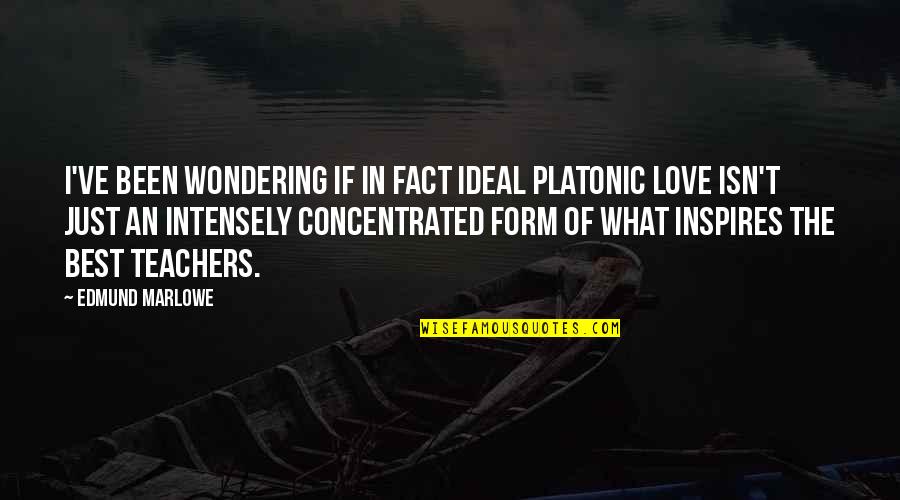 I've been wondering if in fact ideal platonic love isn't just an intensely concentrated form of what inspires the best teachers. —
Edmund Marlowe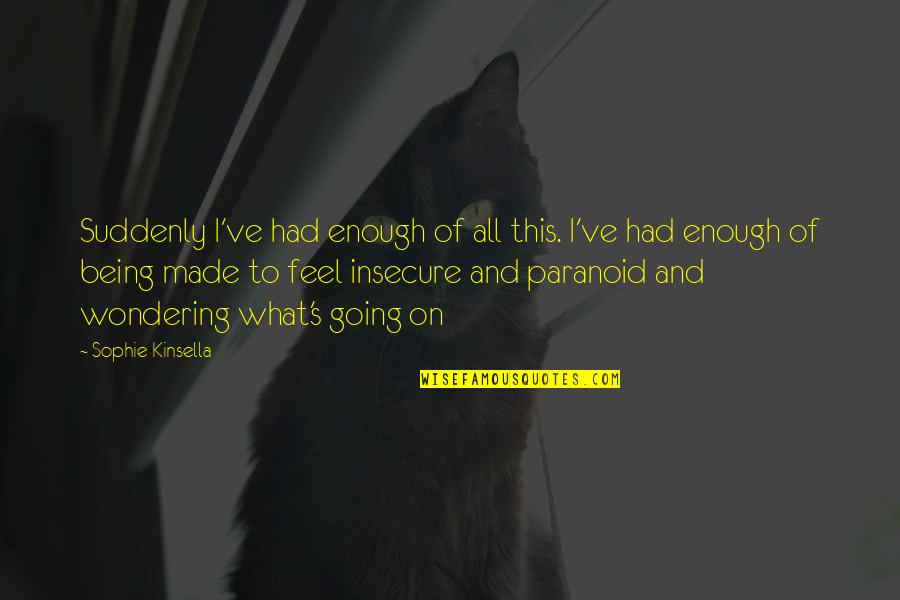 Suddenly I've had enough of all this. I've had enough of being made to feel insecure and paranoid and wondering what's going on —
Sophie Kinsella
Morning's great that way. You can cry yourself to sleep and wake up wondering what the fuss was over. —
Terri Farley