Not To Love Again Quotes
Collection of top 42 famous quotes about Not To Love Again
I most earnestly advise you, again and again, love, honor, and obey your parents. Friends like them, you need not expect to find in this world.
—
Elijah Parish Lovejoy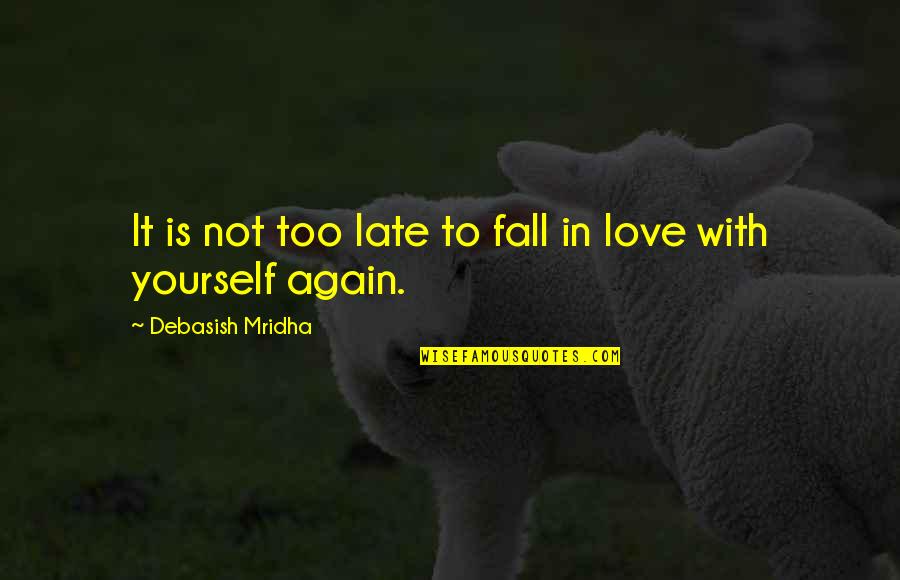 It is not too late to fall in love with yourself again.
—
Debasish Mridha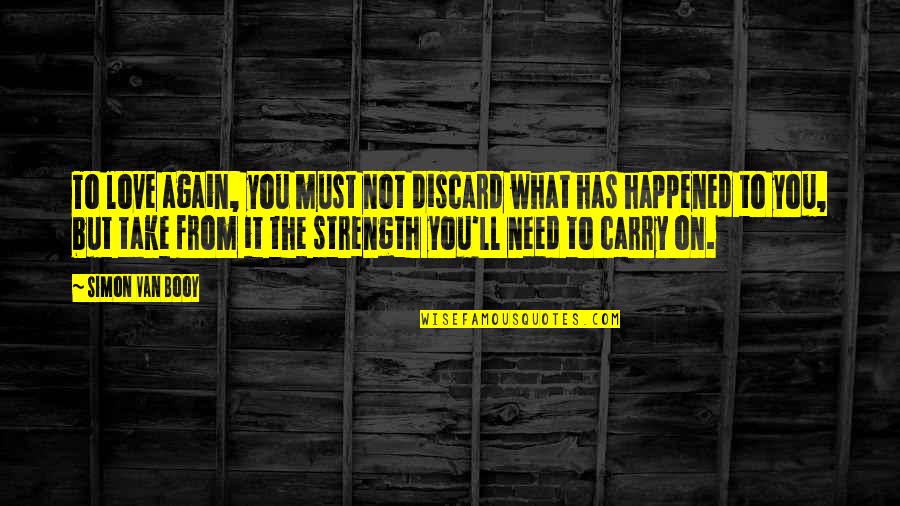 To love again, you must not discard what has happened to you, but take from it the strength you'll need to carry on.
—
Simon Van Booy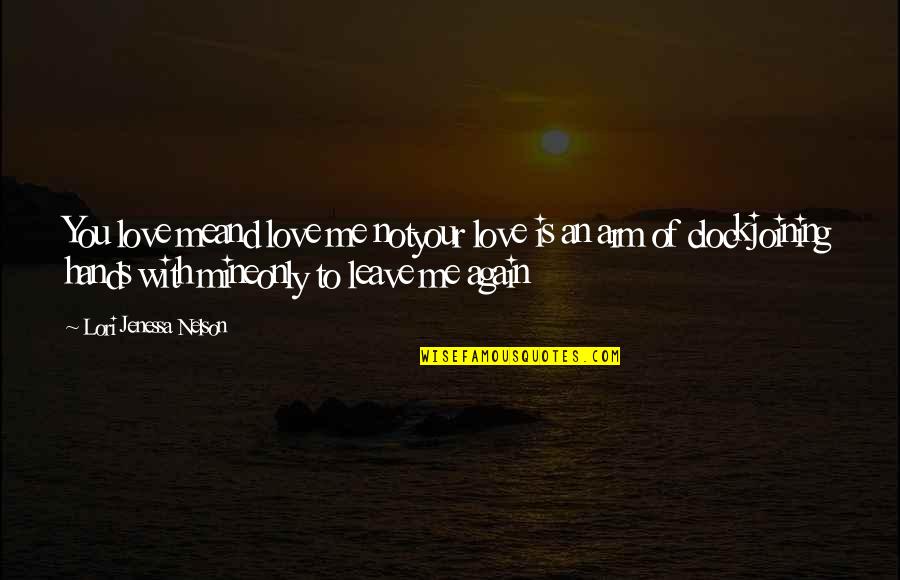 You love me
and love me not
your love is an arm of clock
joining hands with mine
only to leave me again
—
Lori Jenessa Nelson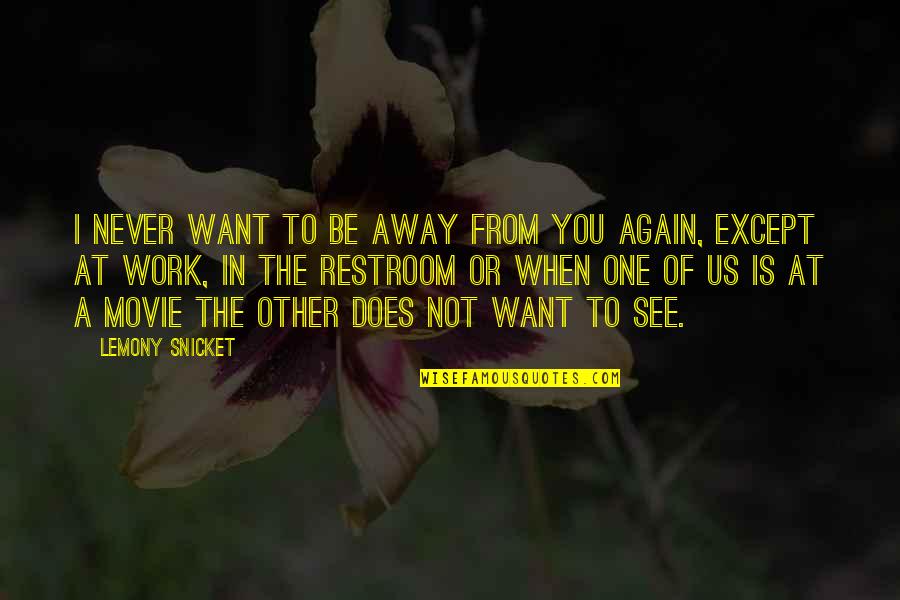 I never want to be away from you again, except at work, in the restroom or when one of us is at a movie the other does not want to see.
—
Lemony Snicket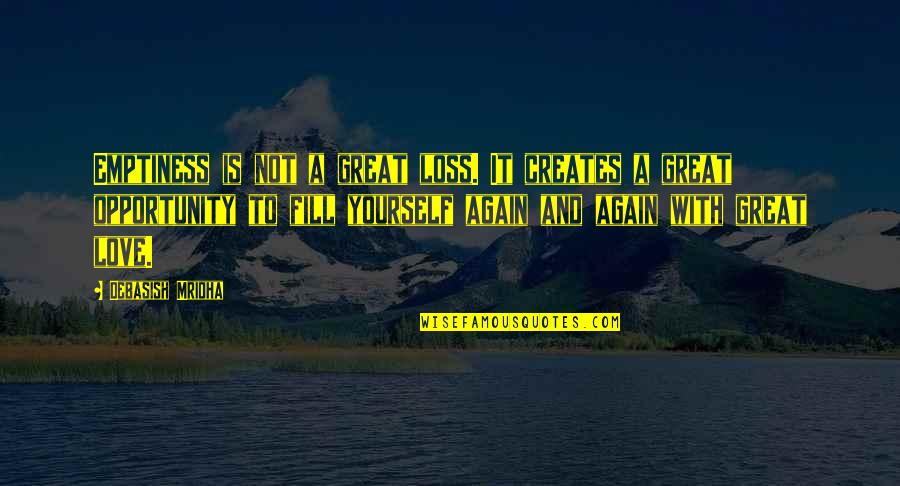 Emptiness is not a great loss. It creates a great opportunity to fill yourself again and again with great love.
—
Debasish Mridha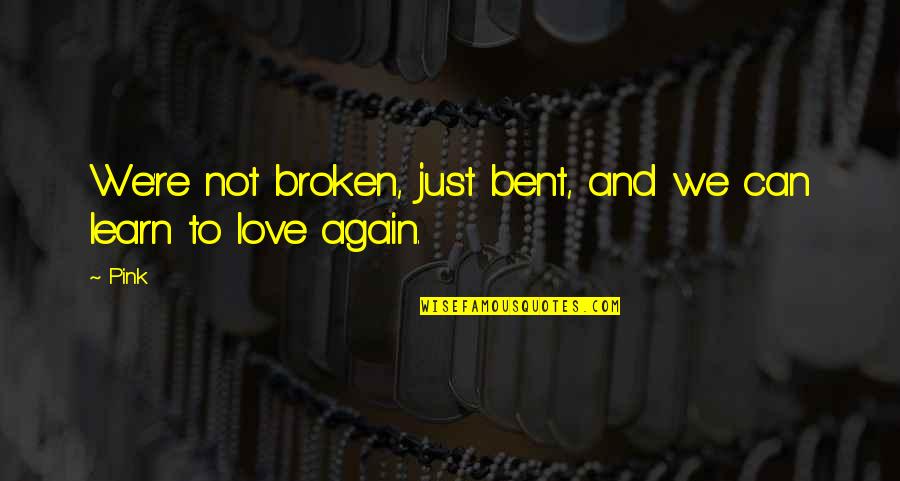 We're not broken, just bent, and we can learn to love again.
—
Pink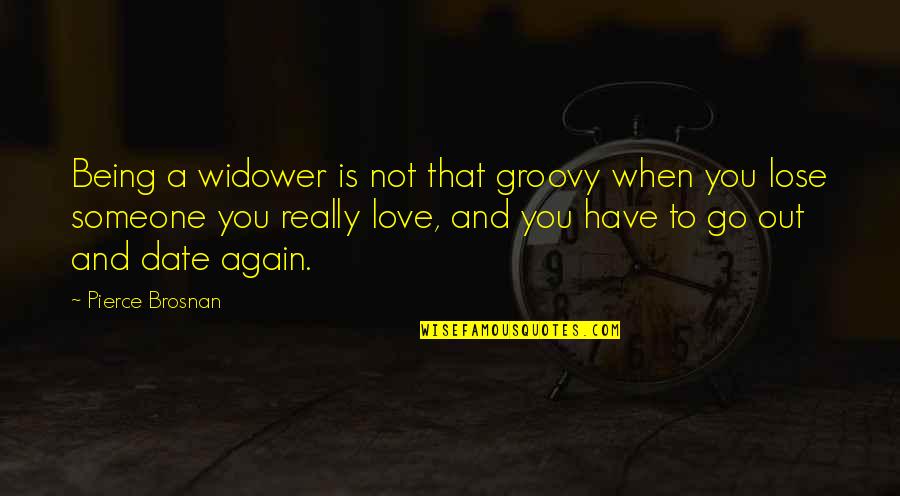 Being a widower is not that groovy when you lose someone you really love, and you have to go out and date again.
—
Pierce Brosnan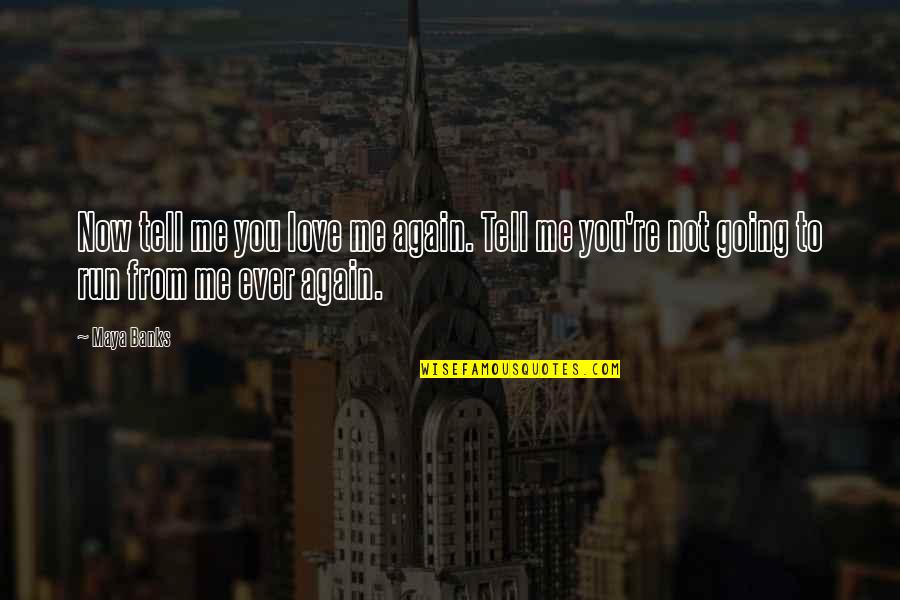 Now tell me you love me again. Tell me you're not going to run from me ever again.
—
Maya Banks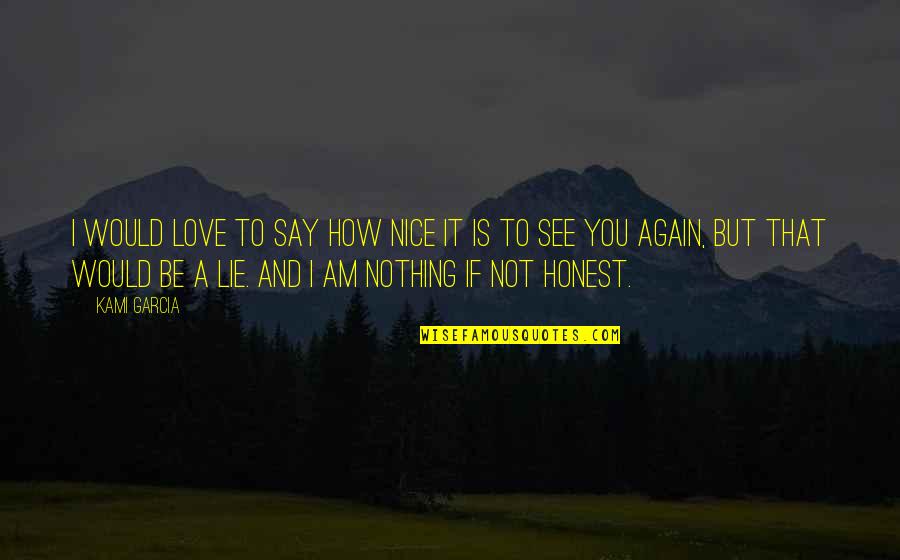 I would love to say how nice it is to see you again, but that would be a lie. And I am nothing if not honest.
—
Kami Garcia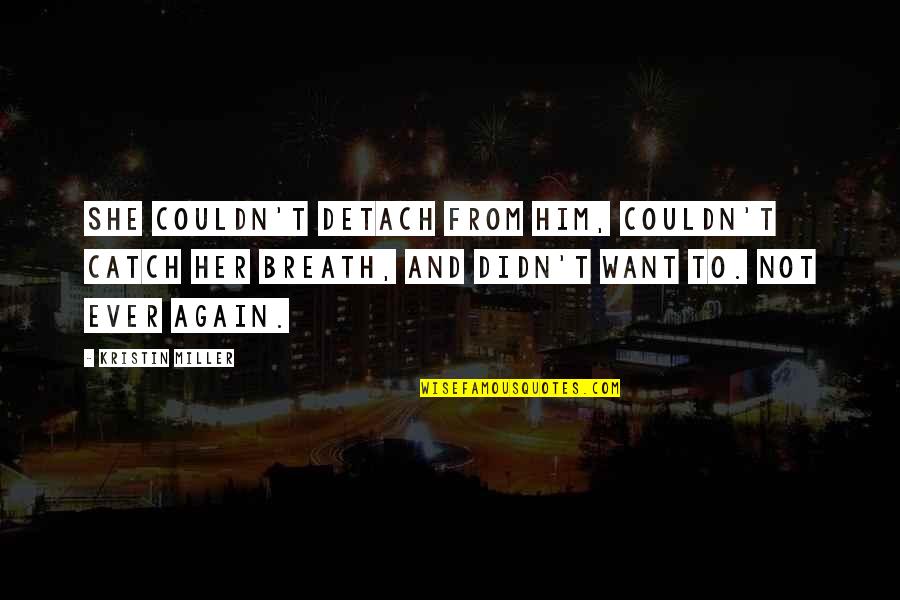 She couldn't detach from him, couldn't catch her breath, and didn't want to. Not ever again. —
Kristin Miller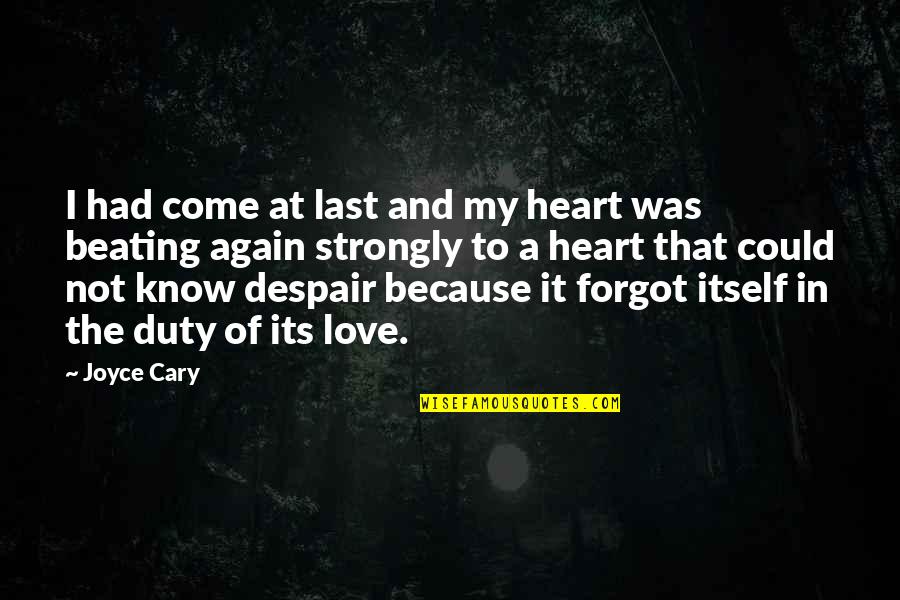 I had come at last and my heart was beating again strongly to a heart that could not know despair because it forgot itself in the duty of its love. —
Joyce Cary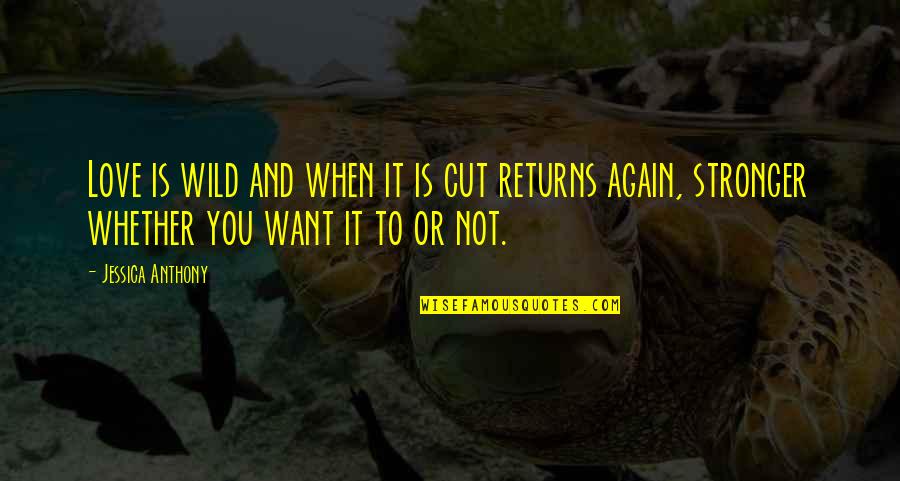 Love is wild and when it is cut returns again, stronger whether you want it to or not. —
Jessica Anthony
I love you ... You're mine ... And you're not leaving me ever again... I really am so sick and tired of trying to live without you. —
Suzanne Wright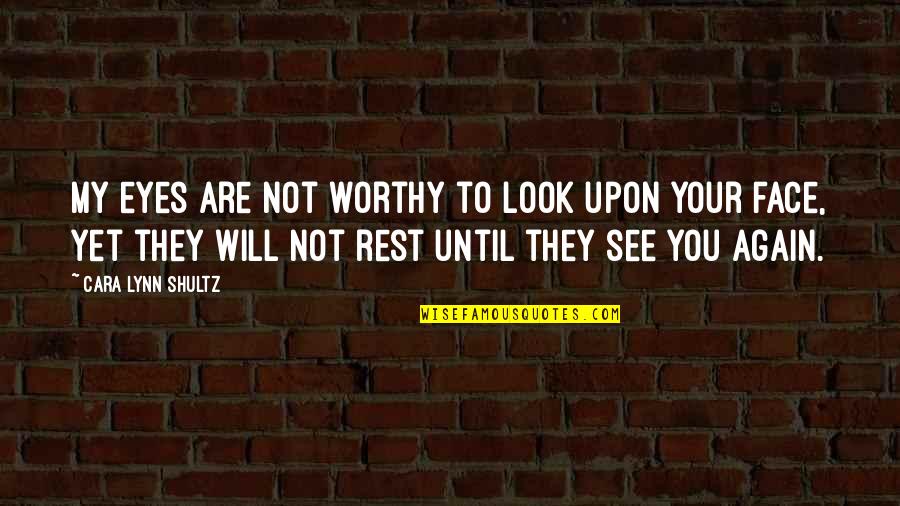 My eyes are not worthy to look upon your face, yet they will not rest until they see you again. —
Cara Lynn Shultz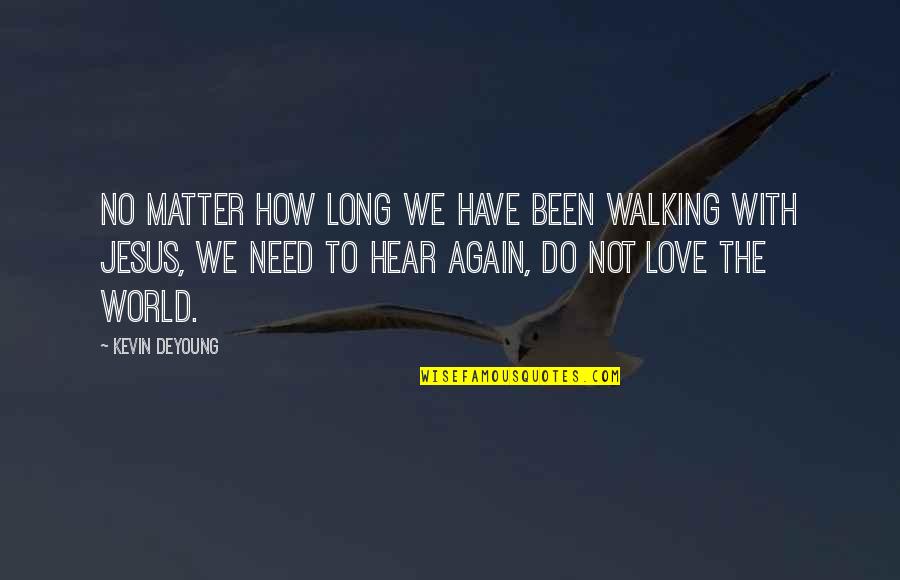 No matter how long we have been walking with Jesus, we need to hear again, do not love the world. —
Kevin DeYoung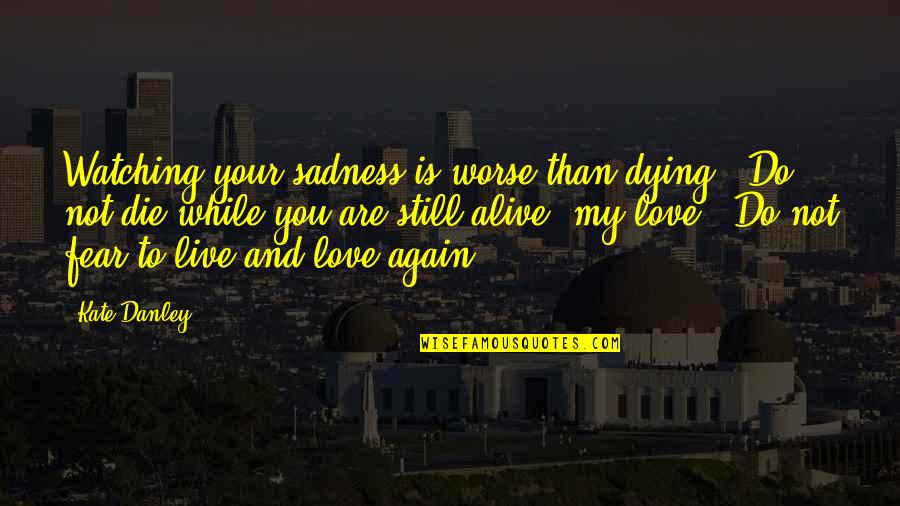 Watching your sadness is worse than dying. Do not die while you are still alive, my love. Do not fear to live and love again. —
Kate Danley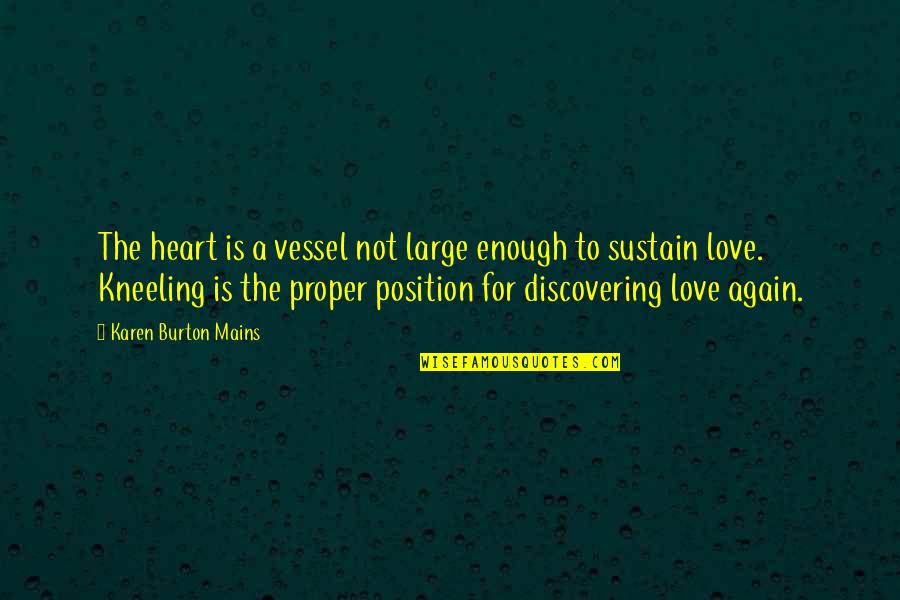 The heart is a vessel not large enough to sustain love. Kneeling is the proper position for discovering love again. —
Karen Burton Mains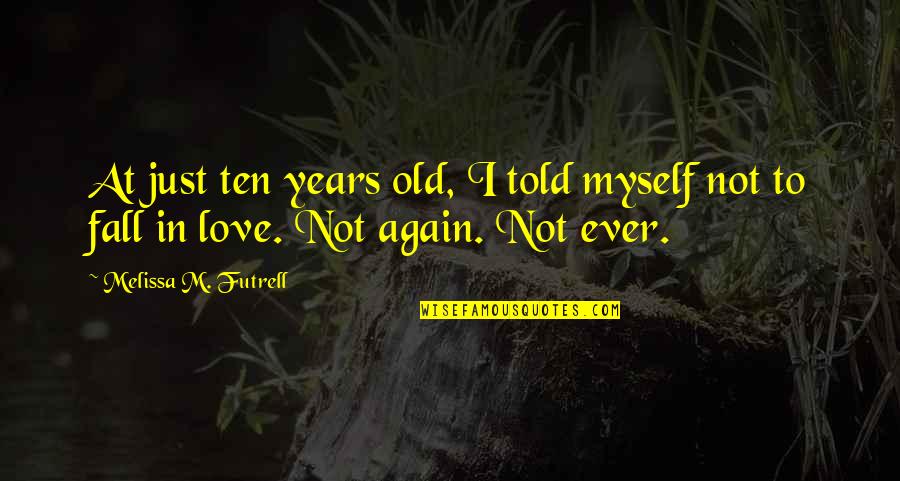 At just ten years old, I told myself not to fall in love. Not again. Not ever. —
Melissa M. Futrell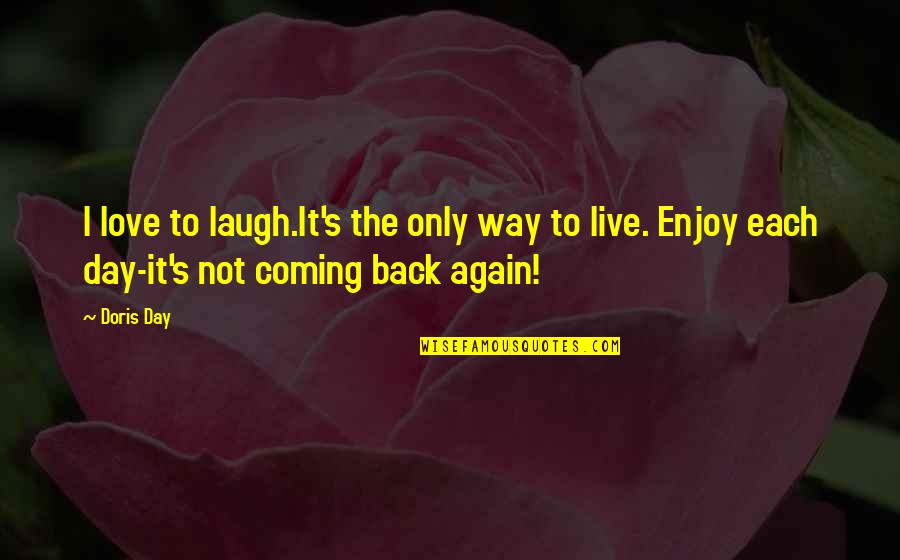 I love to laugh.It's the only way to live. Enjoy each day-it's not coming back again! —
Doris Day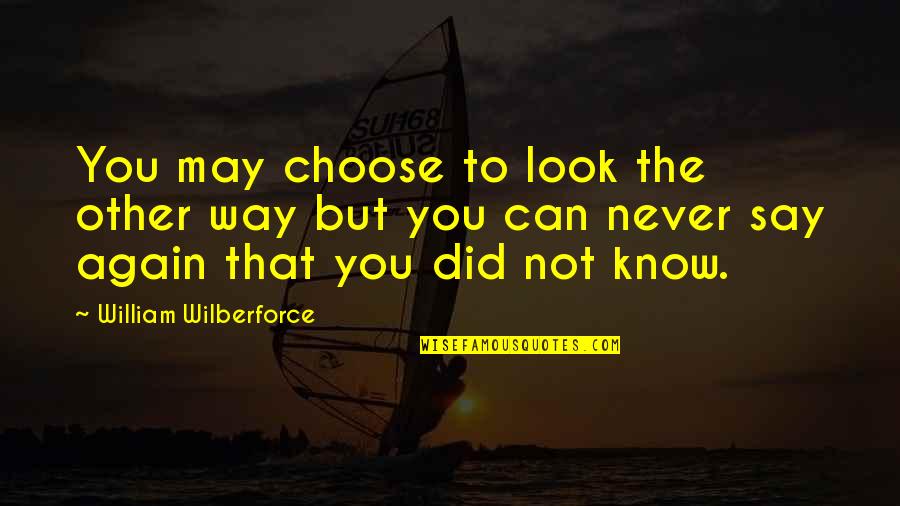 You may choose to look the other way but you can never say again that you did not know. —
William Wilberforce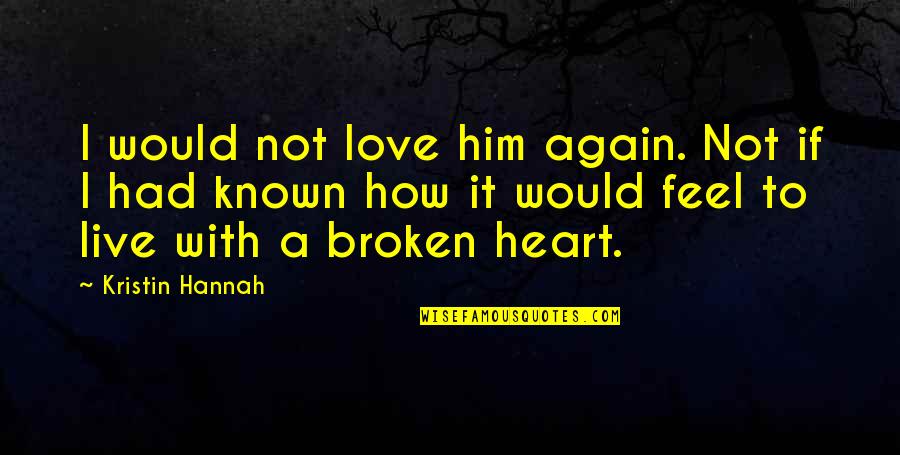 I would not love him again. Not if I had known how it would feel to live with a broken heart. —
Kristin Hannah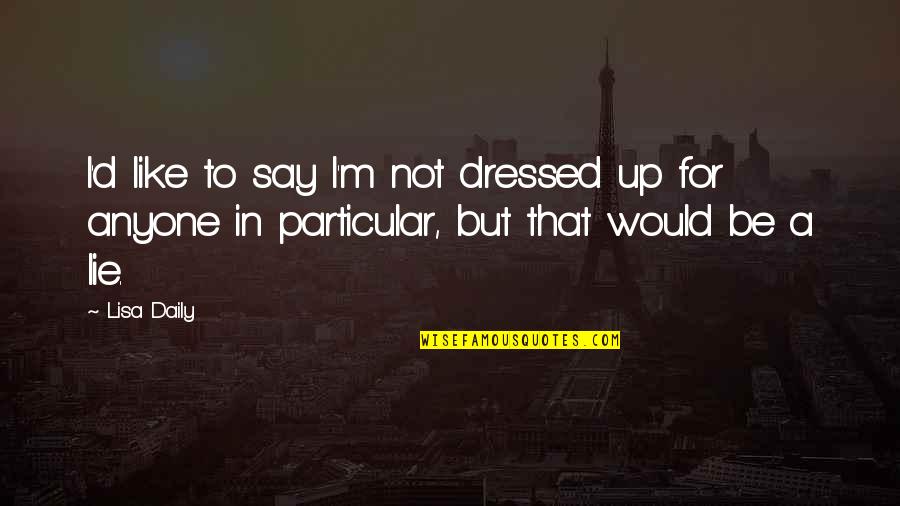 I'd like to say I'm not dressed up for anyone in particular, but that would be a lie. —
Lisa Daily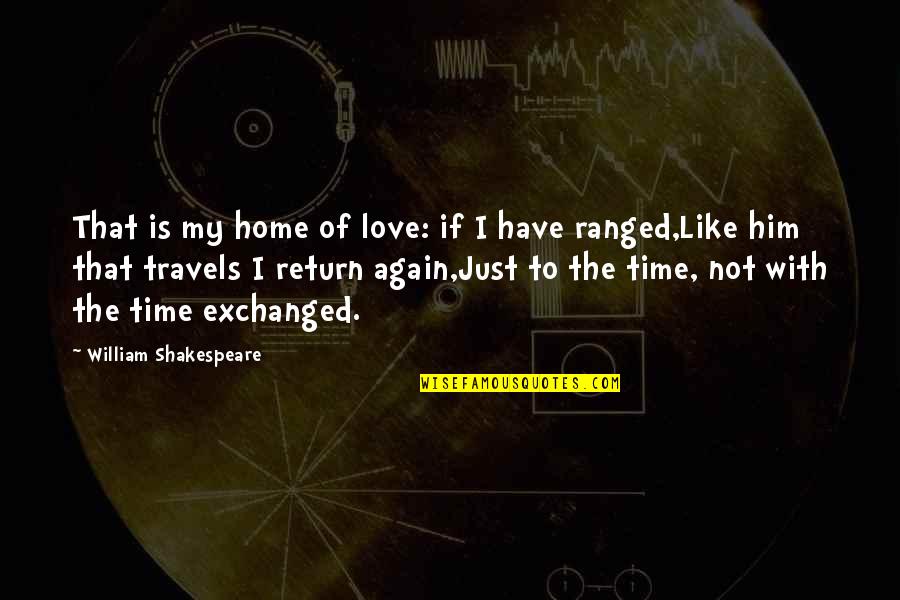 That is my home of love: if I have ranged,
Like him that travels I return again,
Just to the time, not with the time exchanged. —
William Shakespeare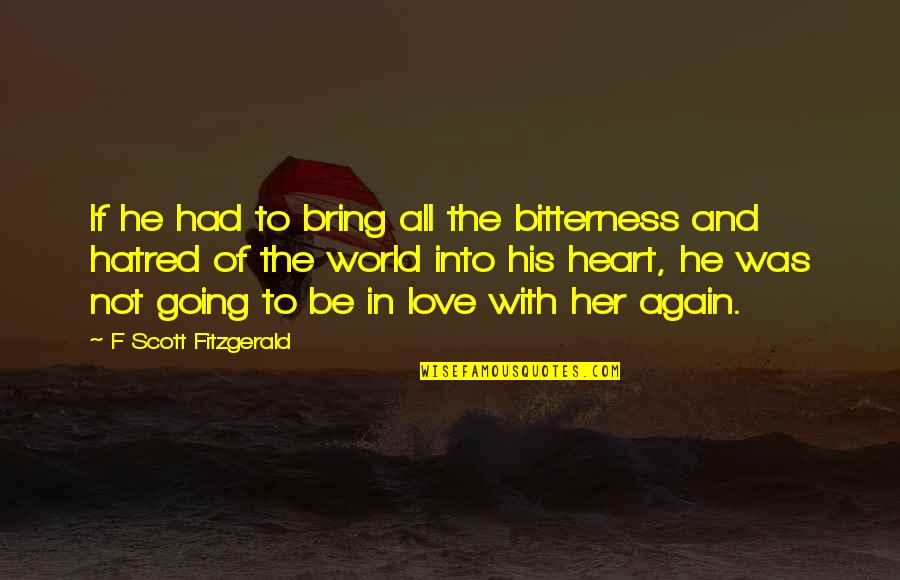 If he had to bring all the bitterness and hatred of the world into his heart, he was not going to be in love with her again. —
F Scott Fitzgerald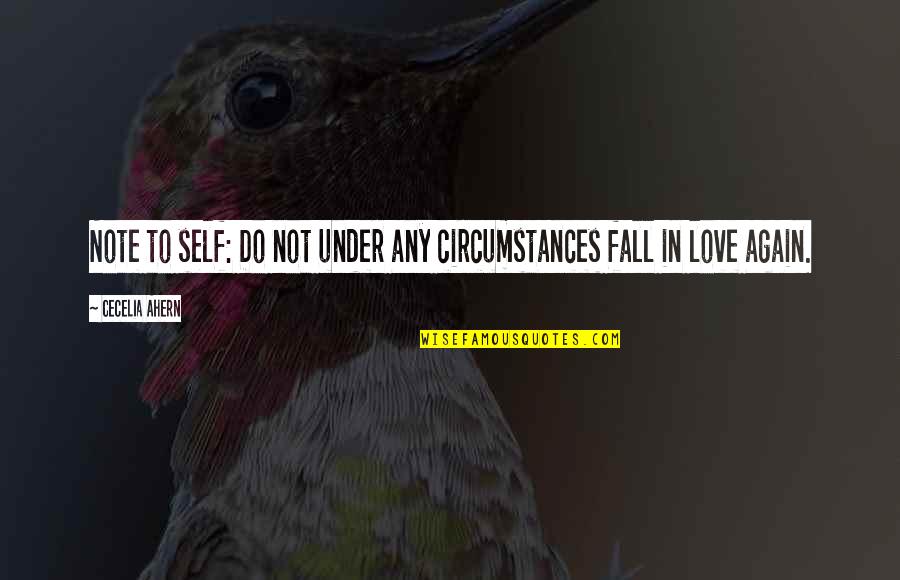 Note to self:
Do not under any circumstances fall in love again. —
Cecelia Ahern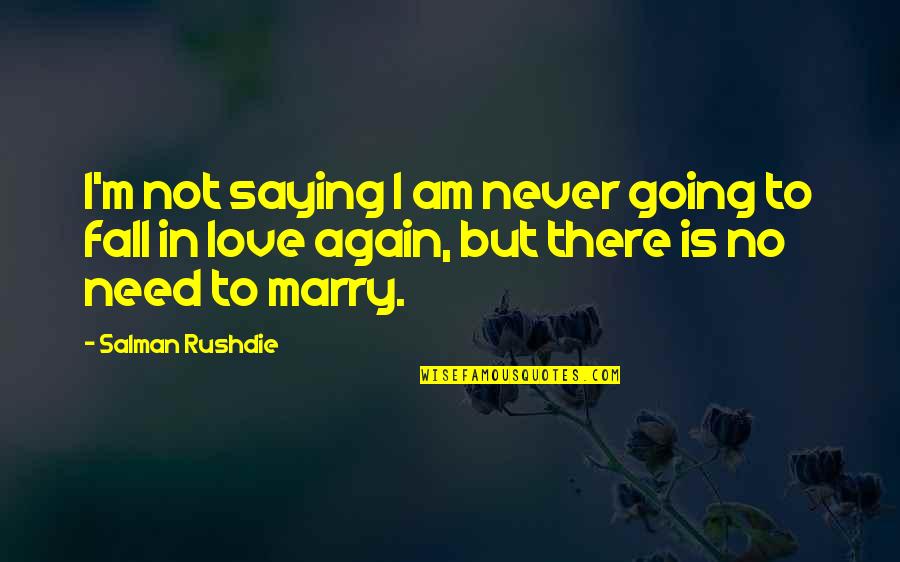 I'm not saying I am never going to fall in love again, but there is no need to marry. —
Salman Rushdie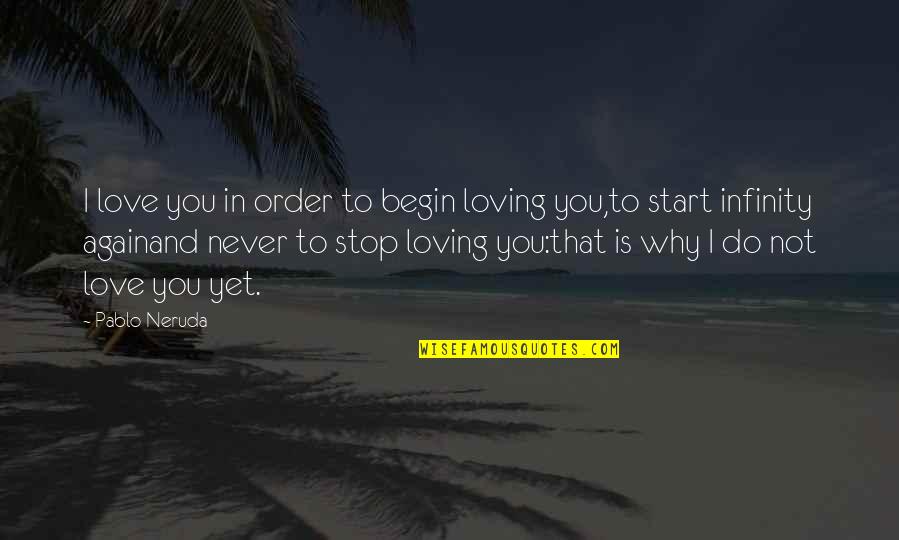 I love you in order to begin loving you,
to start infinity again
and never to stop loving you:
that is why I do not love you yet. —
Pablo Neruda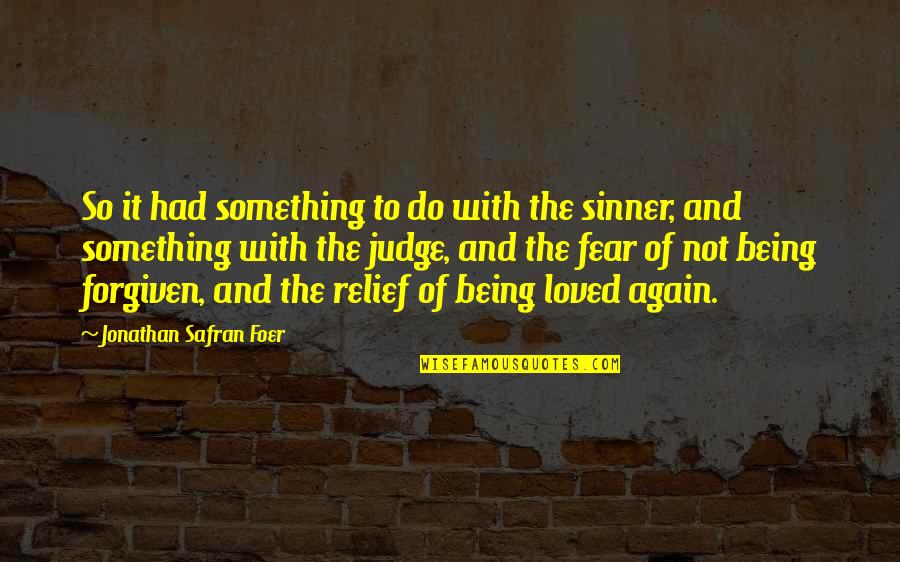 So it had something to do with the sinner, and something with the judge, and the fear of not being forgiven, and the relief of being loved again. —
Jonathan Safran Foer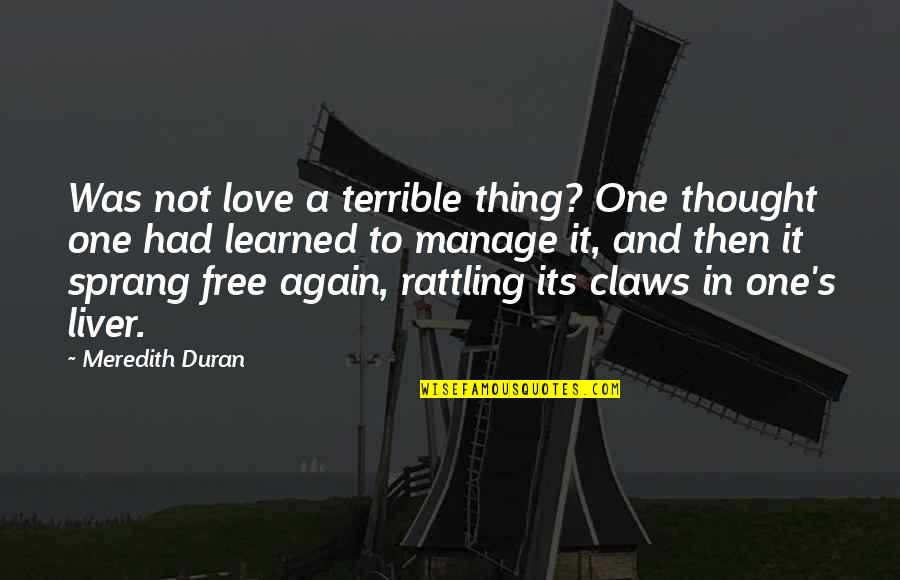 Was not love a terrible thing? One thought one had learned to manage it, and then it sprang free again, rattling its claws in one's liver. —
Meredith Duran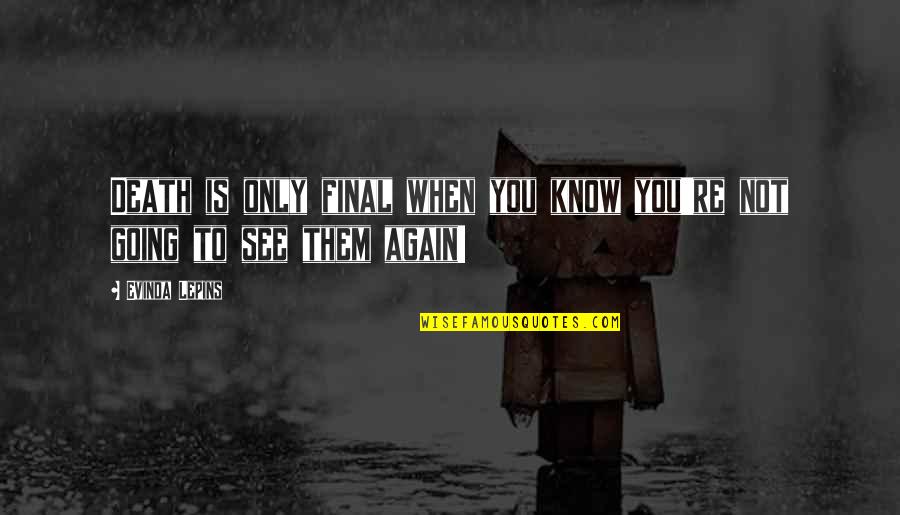 Death is only final when you know you're not going to see them again! —
Evinda Lepins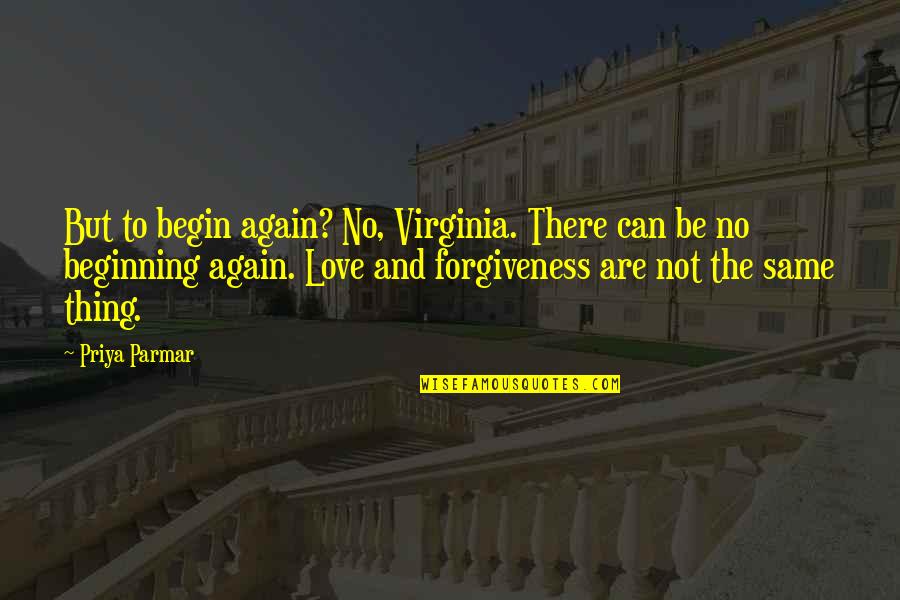 But to begin again? No, Virginia. There can be no beginning again. Love and forgiveness are not the same thing. —
Priya Parmar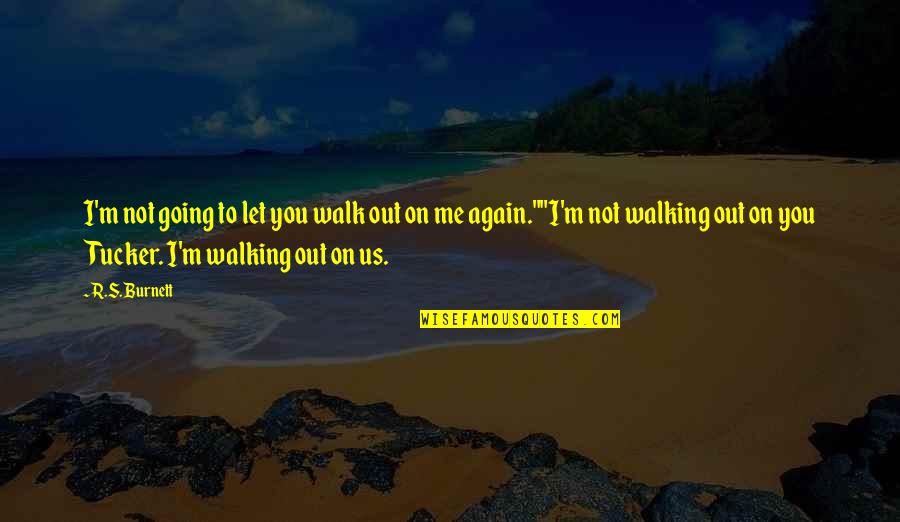 I'm not going to let you walk out on me again."
"I'm not walking out on you Tucker. I'm walking out on us. —
R.S. Burnett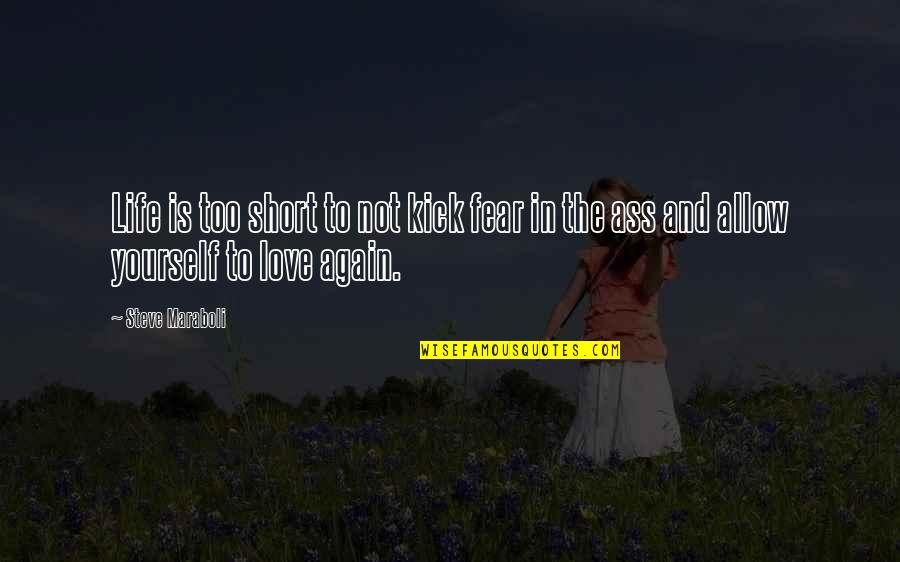 Life is too short to not kick fear in the ass and allow yourself to love again. —
Steve Maraboli
The greatest tyranny is to love I where we are not loved again. —
Honore De Balzac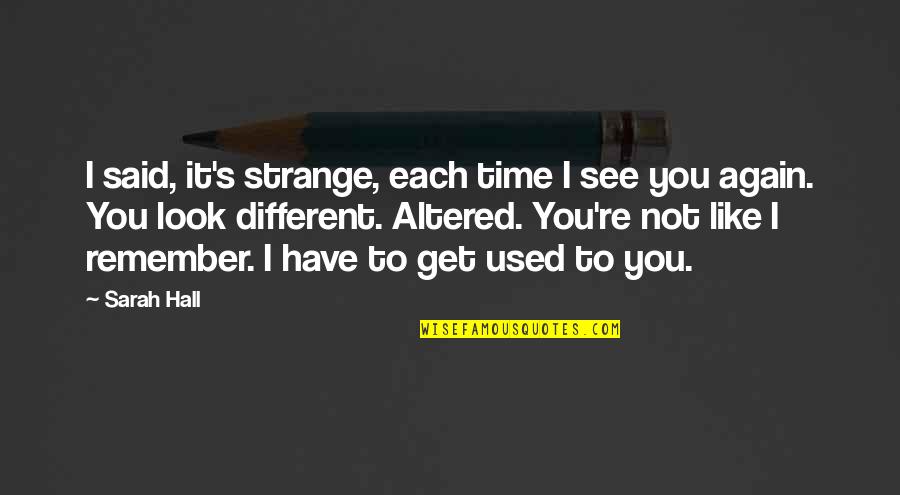 I said, it's strange, each time I see you again. You look different. Altered. You're not like I remember. I have to get used to you. —
Sarah Hall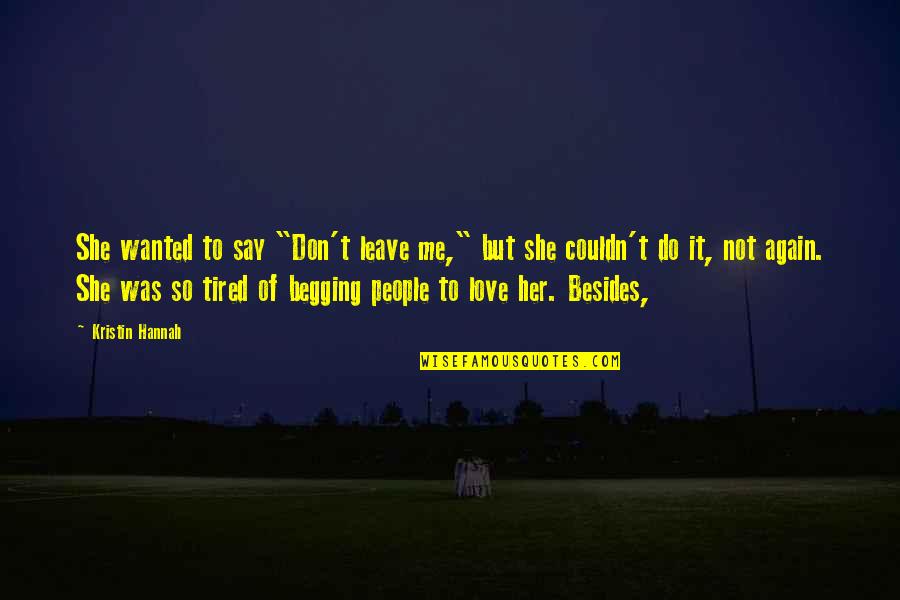 She wanted to say "Don't leave me," but she couldn't do it, not again. She was so tired of begging people to love her. Besides, —
Kristin Hannah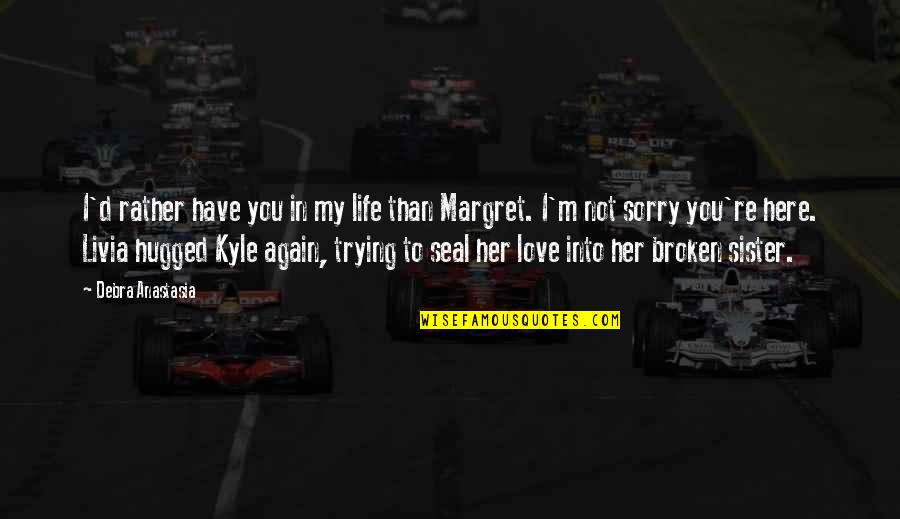 I'd rather have you in my life than Margret. I'm not sorry you're here. Livia hugged Kyle again, trying to seal her love into her broken sister. —
Debra Anastasia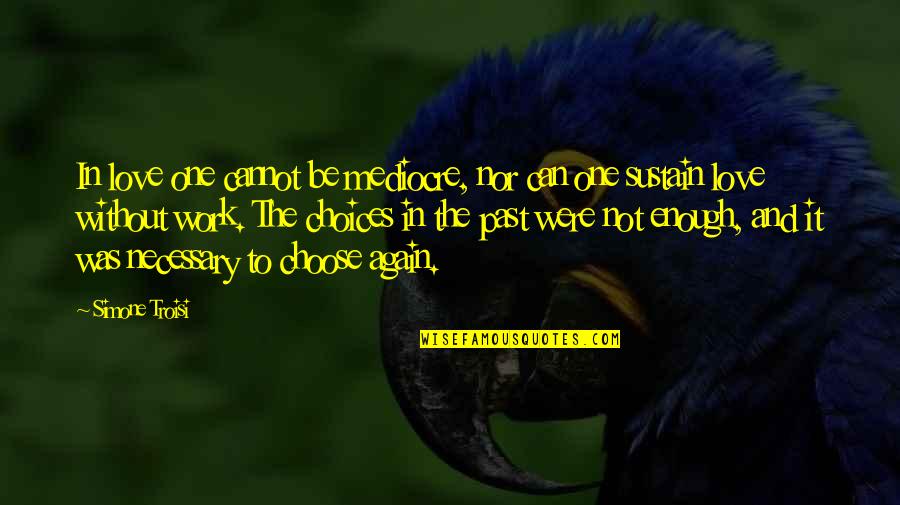 In love one cannot be mediocre, nor can one sustain love without work. The choices in the past were not enough, and it was necessary to choose again. —
Simone Troisi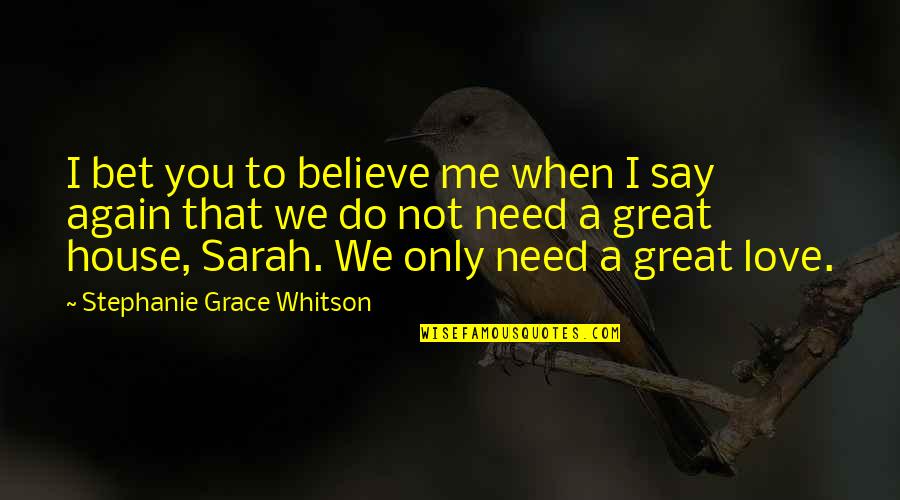 I bet you to believe me when I say again that we do not need a great house, Sarah. We only need a great love. —
Stephanie Grace Whitson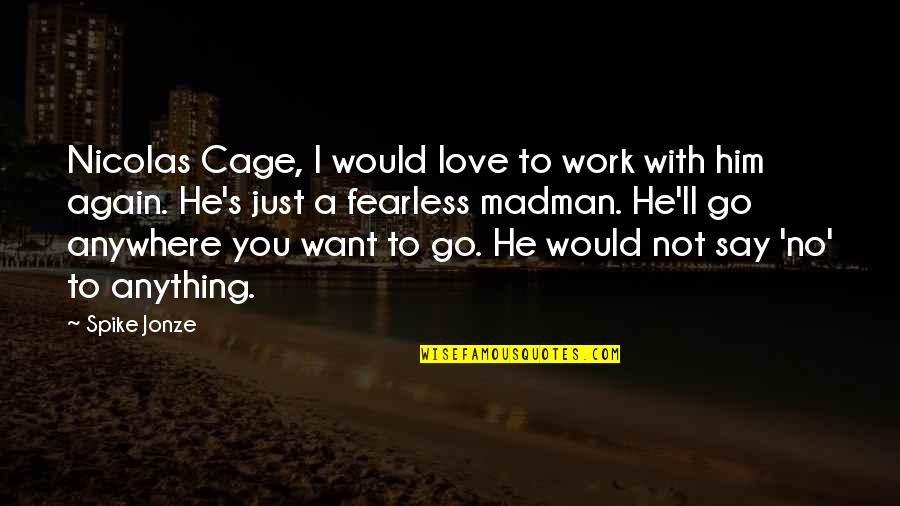 Nicolas Cage, I would love to work with him again. He's just a fearless madman. He'll go anywhere you want to go. He would not say 'no' to anything. —
Spike Jonze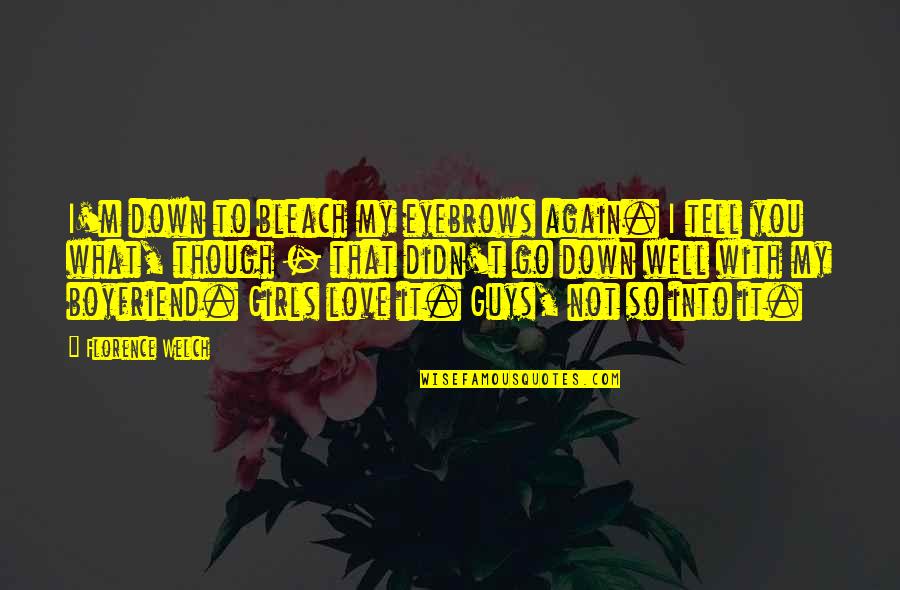 I'm down to bleach my eyebrows again. I tell you what, though - that didn't go down well with my boyfriend. Girls love it. Guys, not so into it. —
Florence Welch