Not Saying A Word Quotes
Collection of top 48 famous quotes about Not Saying A Word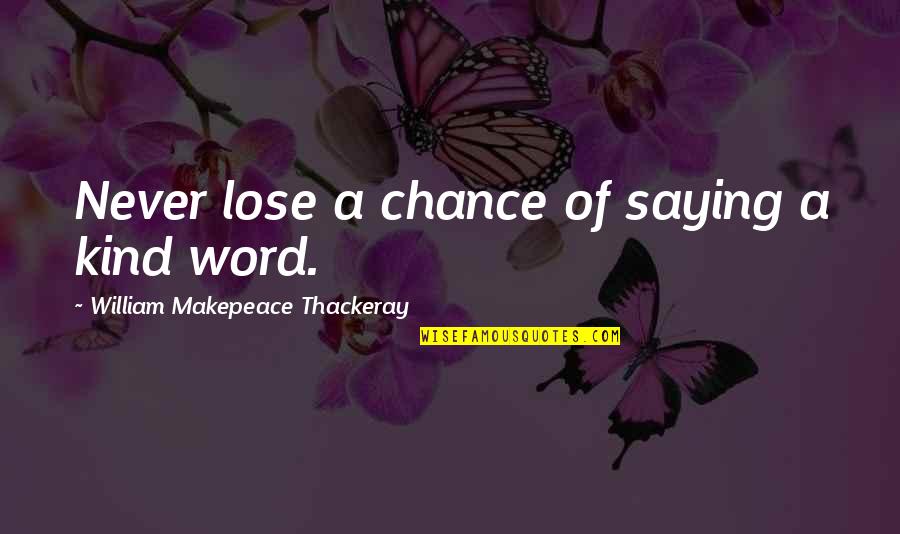 Never lose a chance of saying a kind word.
—
William Makepeace Thackeray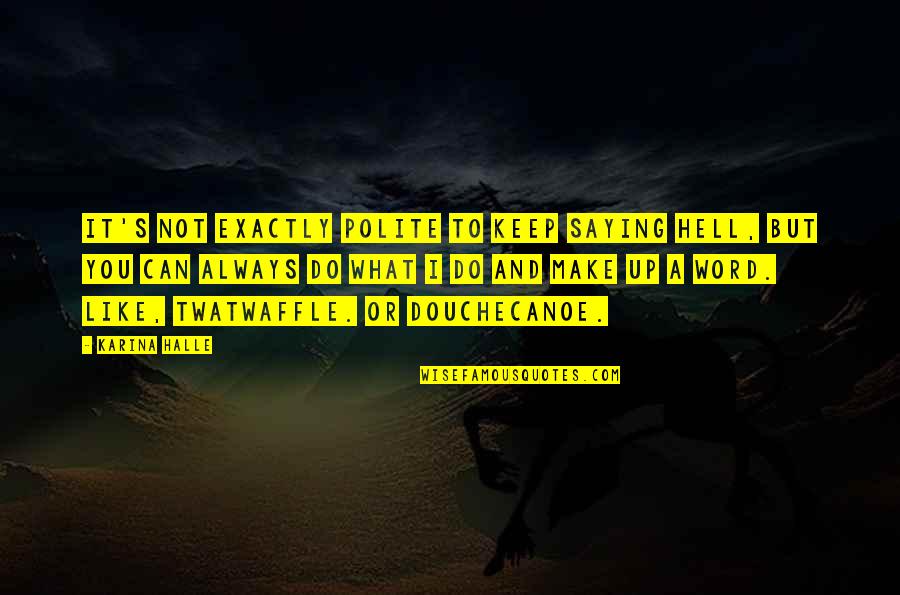 It's not exactly polite to keep saying hell, but you can always do what I do and make up a word. Like, twatwaffle. Or douchecanoe.
—
Karina Halle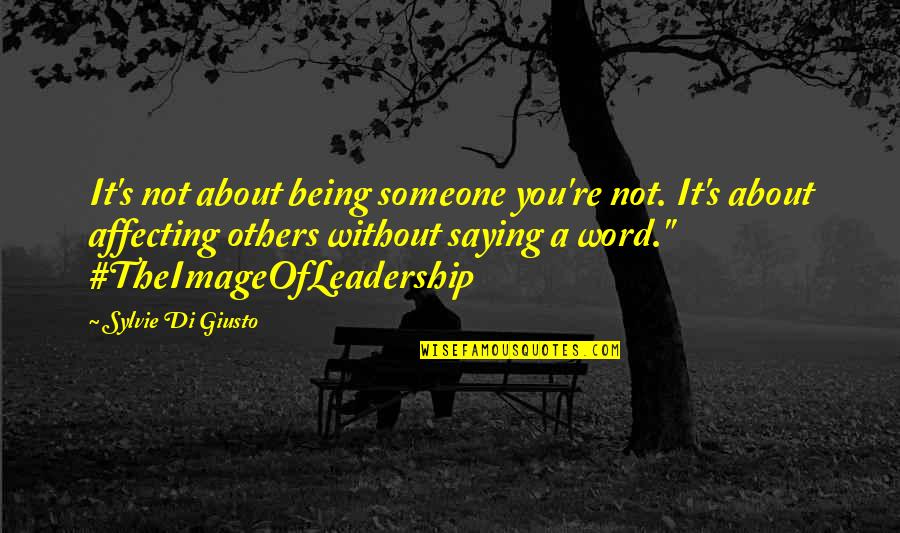 It's not about being someone you're not. It's about affecting others without saying a word." #TheImageOfLeadership
—
Sylvie Di Giusto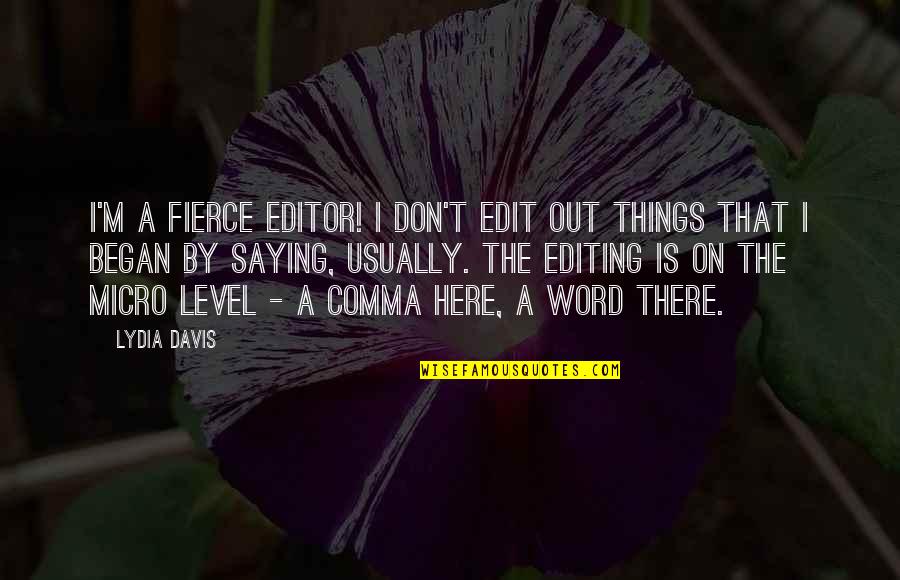 I'm a fierce editor! I don't edit out things that I began by saying, usually. The editing is on the micro level - a comma here, a word there.
—
Lydia Davis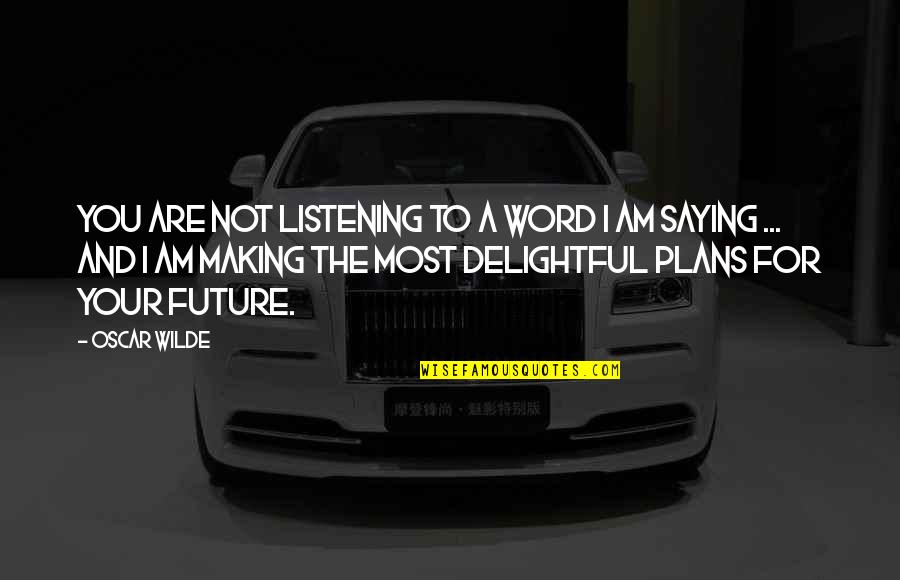 You are not listening to a word I am saying ... and I am making the most delightful plans for your future.
—
Oscar Wilde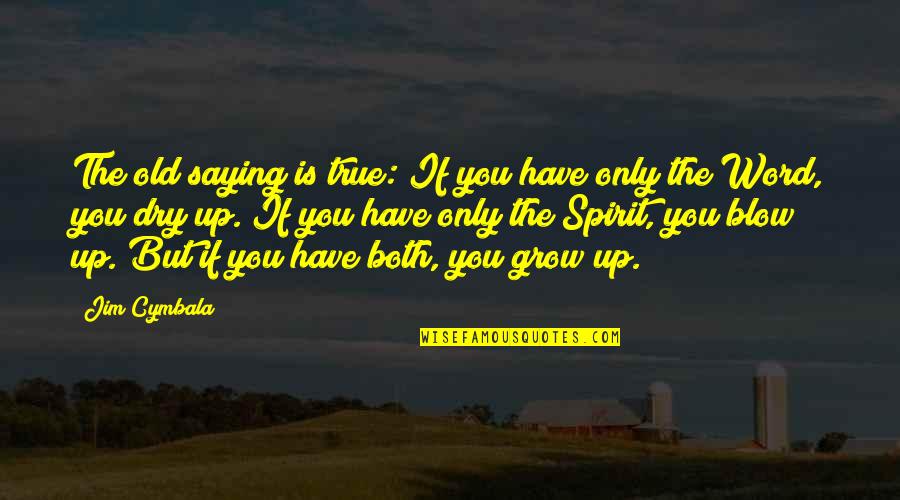 The old saying is true: If you have only the Word, you dry up. If you have only the Spirit, you blow up. But if you have both, you grow up.
—
Jim Cymbala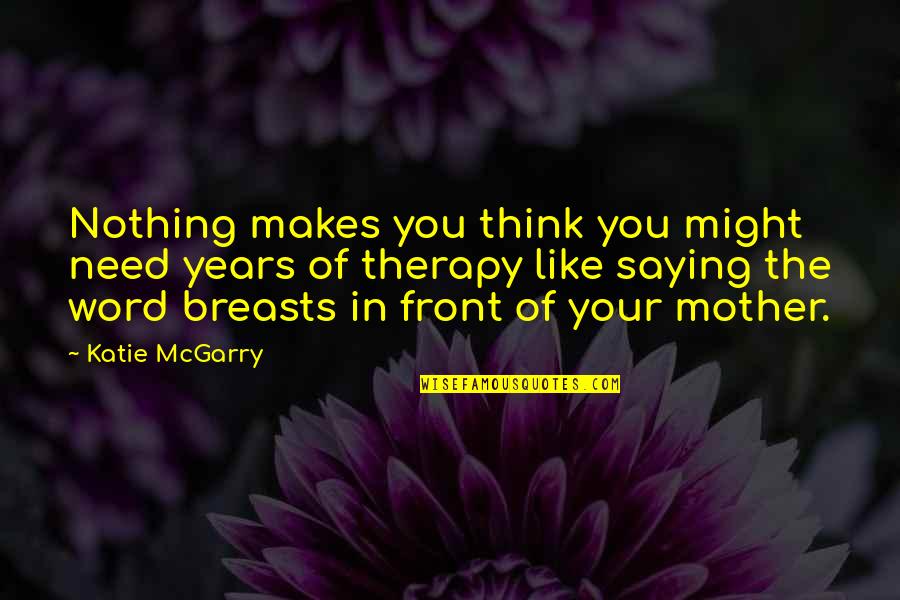 Nothing makes you think you might need years of therapy like saying the word breasts in front of your mother.
—
Katie McGarry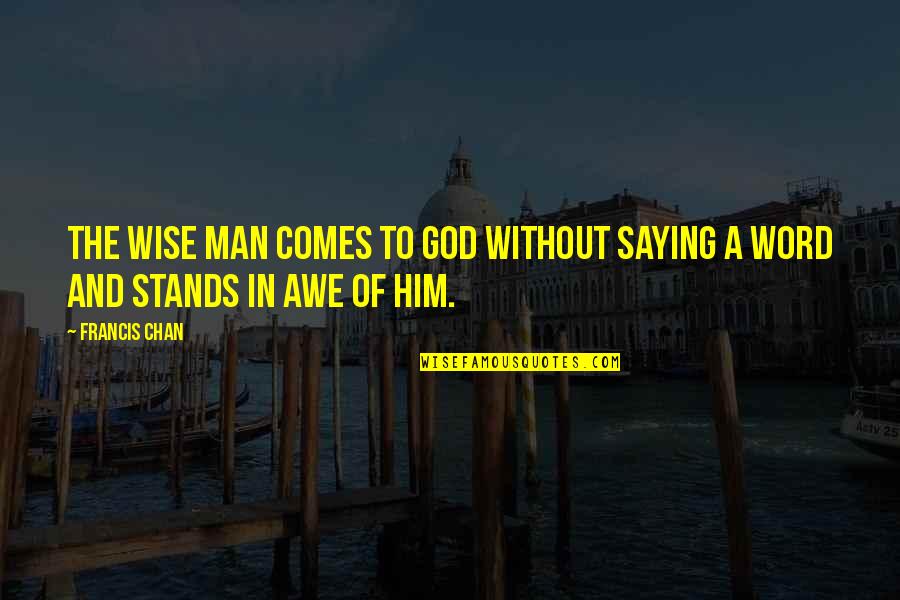 The wise man comes to God without saying a word and stands in awe of Him.
—
Francis Chan
Trust Jess to get engaged all discreetly and not say a word. I'd have run straight in, saying, Guess what? Look at my pebble ring!
—
Sophie Kinsella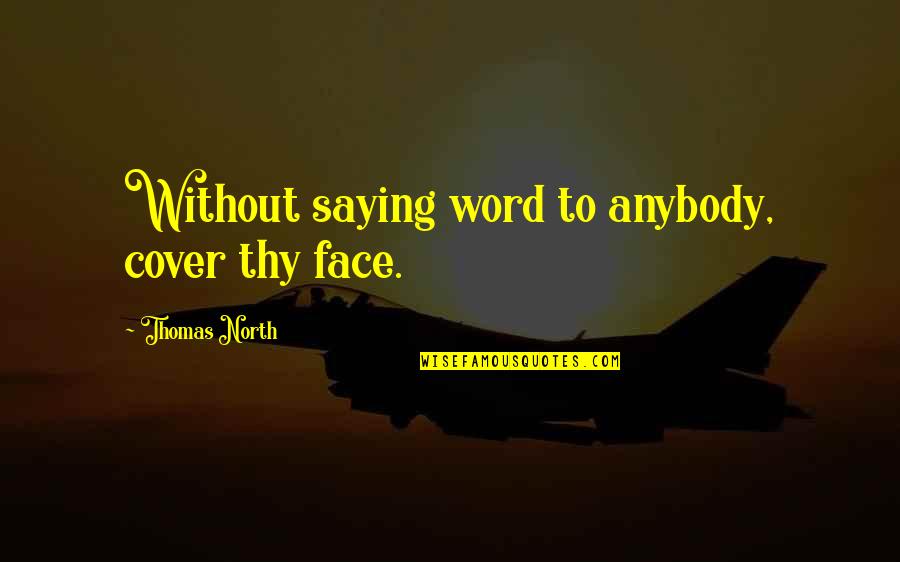 Without saying word to anybody, cover thy face.
—
Thomas North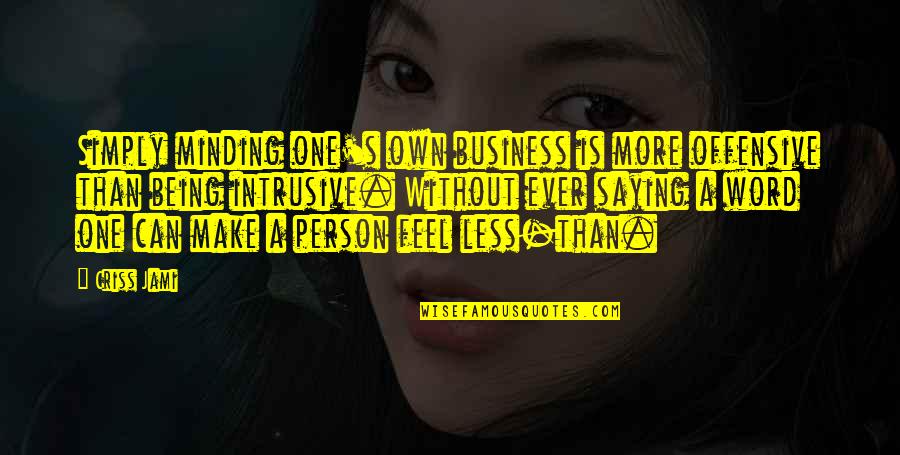 Simply minding one's own business is more offensive than being intrusive. Without ever saying a word one can make a person feel less-than.
—
Criss Jami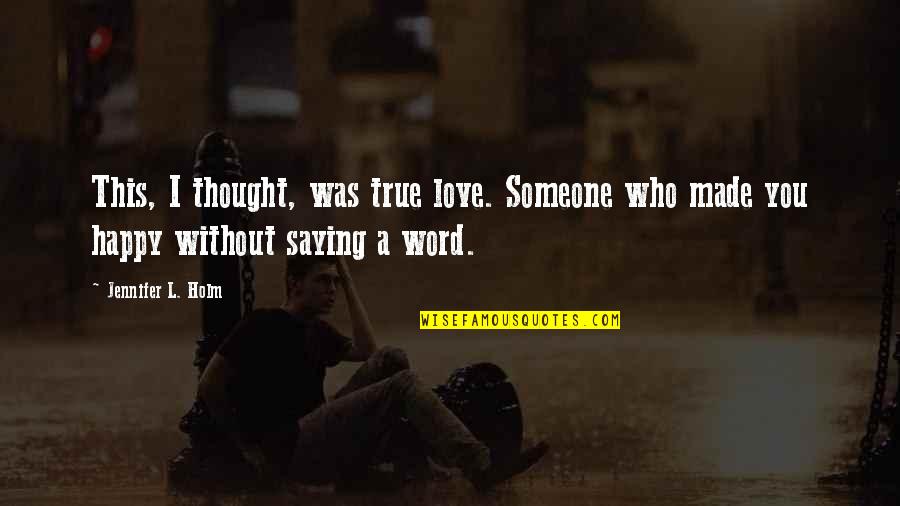 This, I thought, was true love. Someone who made you happy without saying a word.
—
Jennifer L. Holm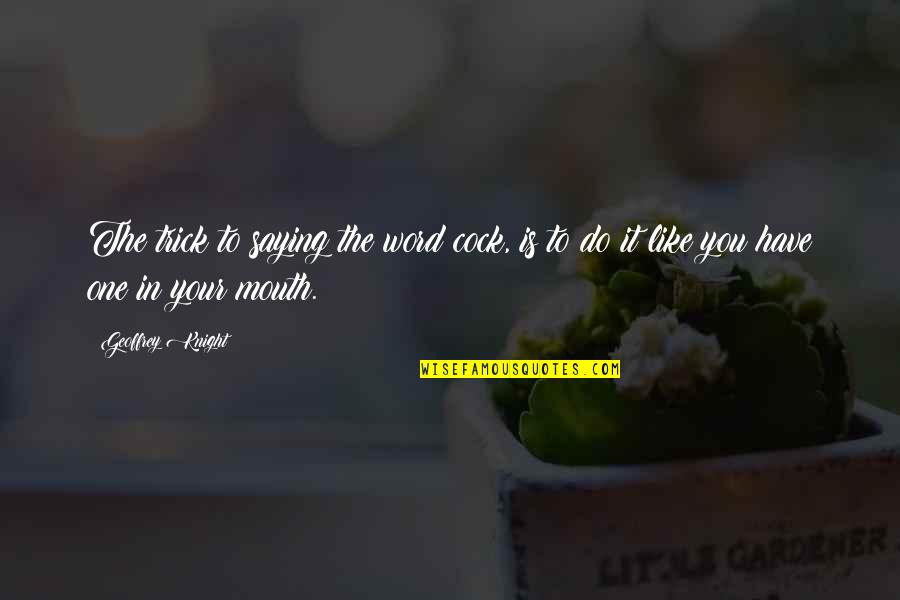 The trick to saying the word cock, is to do it like you have one in your mouth. —
Geoffrey Knight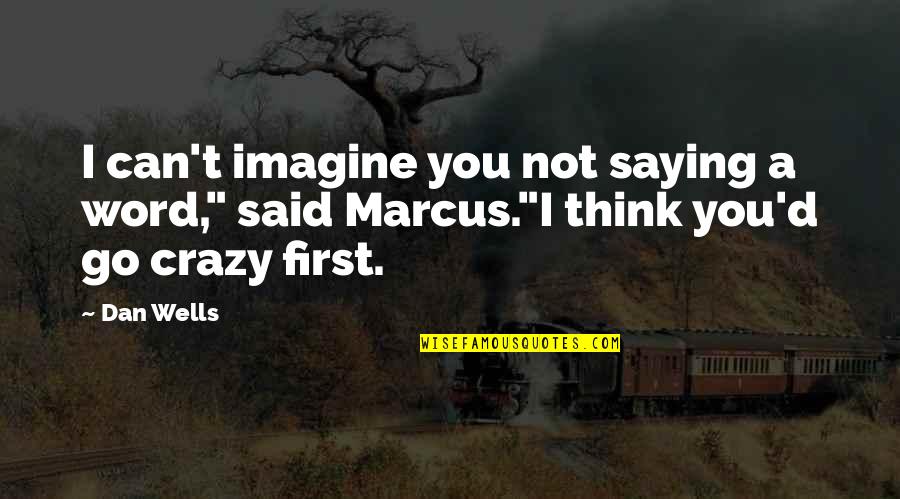 I can't imagine you
not saying a word
," said Marcus."I think you'd go crazy first. —
Dan Wells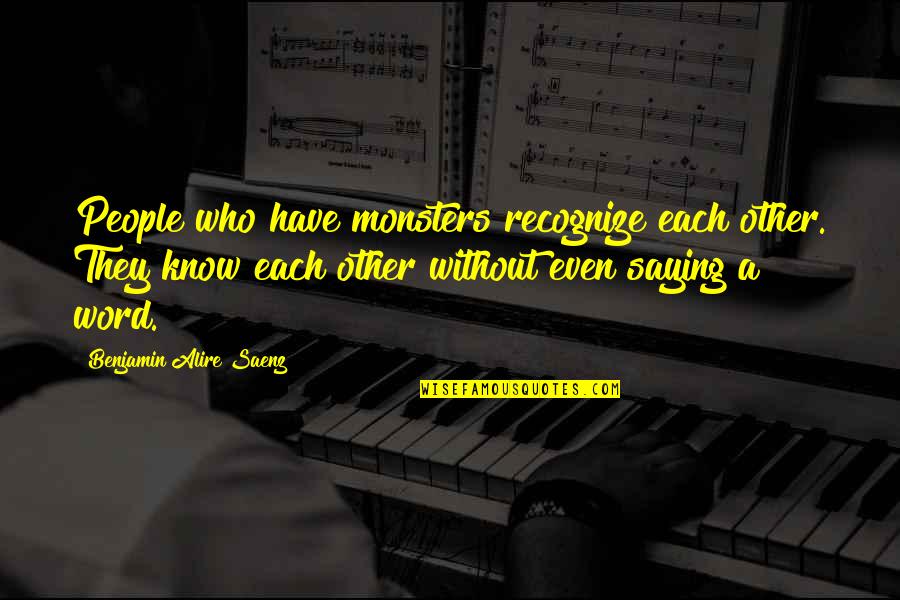 People who have monsters recognize each other. They know each other without even saying a word. —
Benjamin Alire Saenz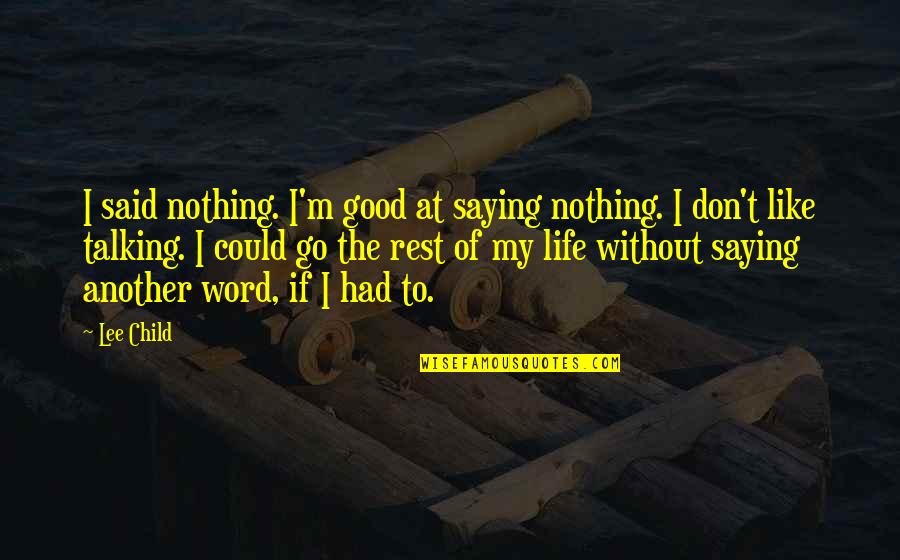 I said nothing. I'm good at saying nothing. I don't like talking. I could go the rest of my life without saying another word, if I had to. —
Lee Child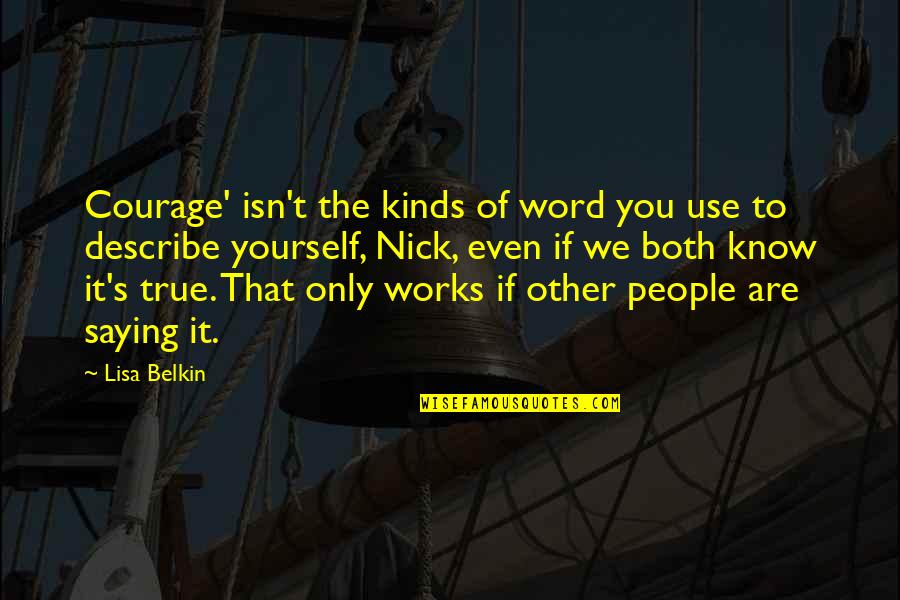 Courage' isn't the kinds of word you use to describe yourself, Nick, even if we both know it's true. That only works if other people are saying it. —
Lisa Belkin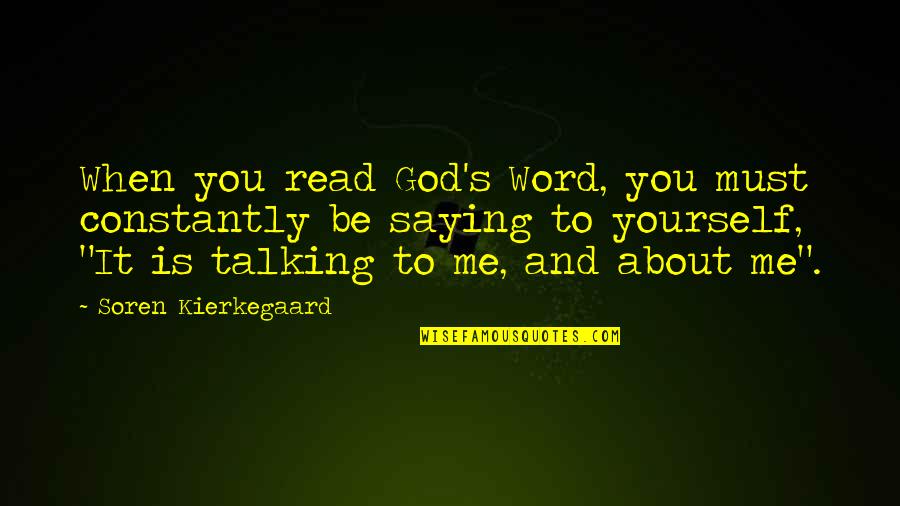 When you read God's Word, you must constantly be saying to yourself, "It is talking to me, and about me". —
Soren Kierkegaard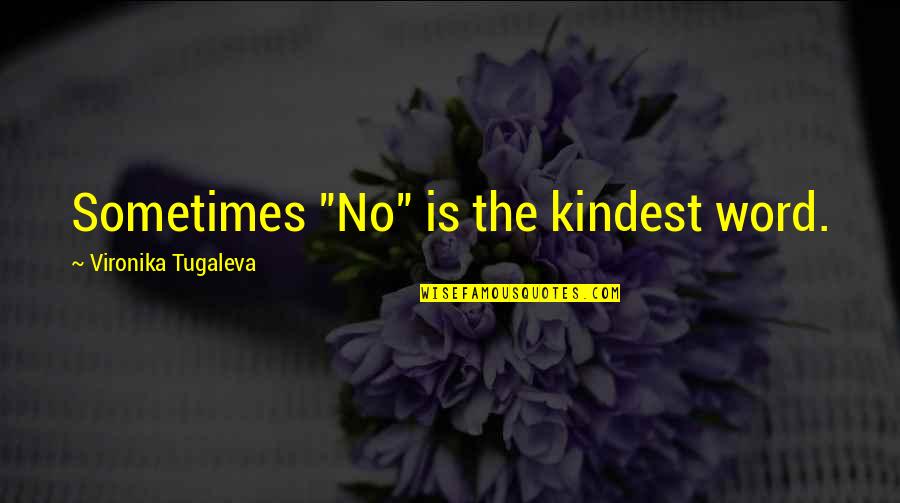 Sometimes "No" is the kindest word. —
Vironika Tugaleva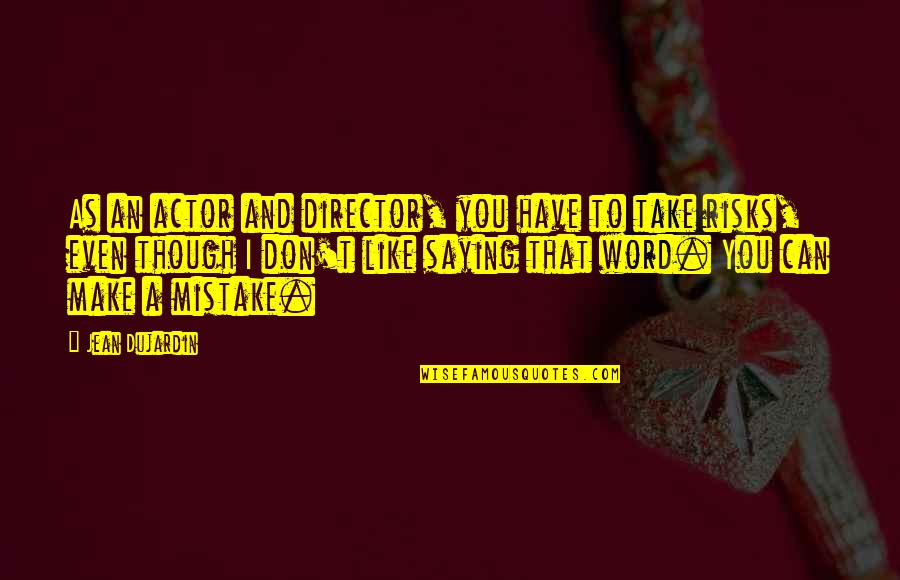 As an actor and director, you have to take risks, even though I don't like saying that word. You can make a mistake. —
Jean Dujardin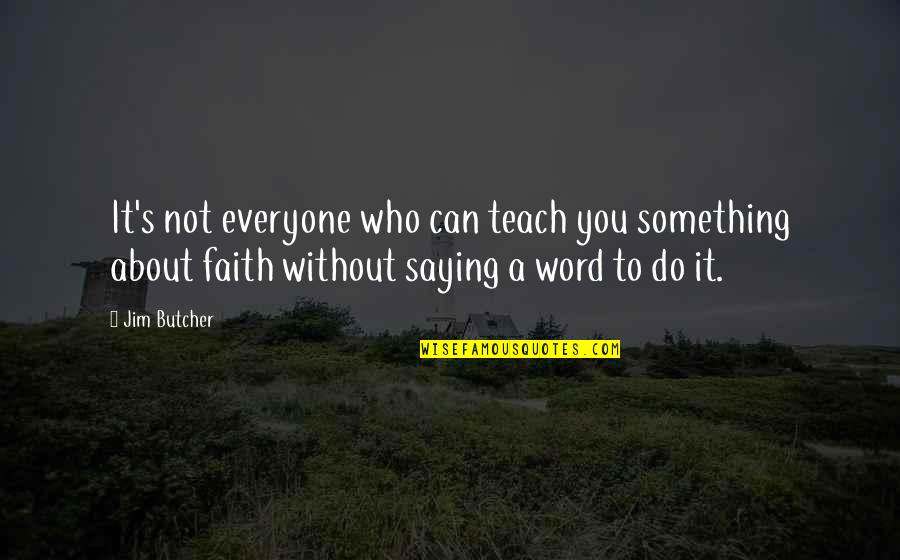 It's not everyone who can teach you something about faith without saying a word to do it. —
Jim Butcher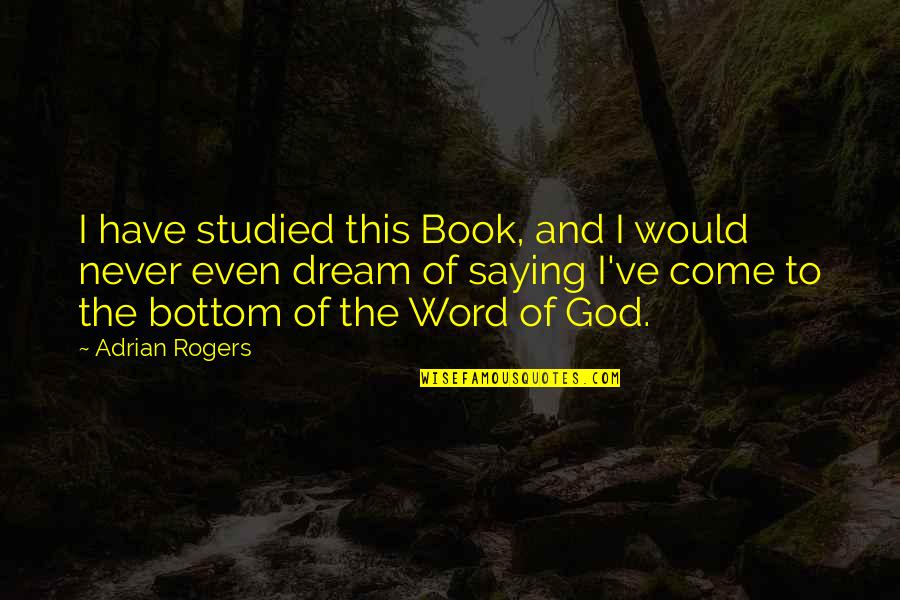 I have studied this Book, and I would never even dream of saying I've come to the bottom of the Word of God. —
Adrian Rogers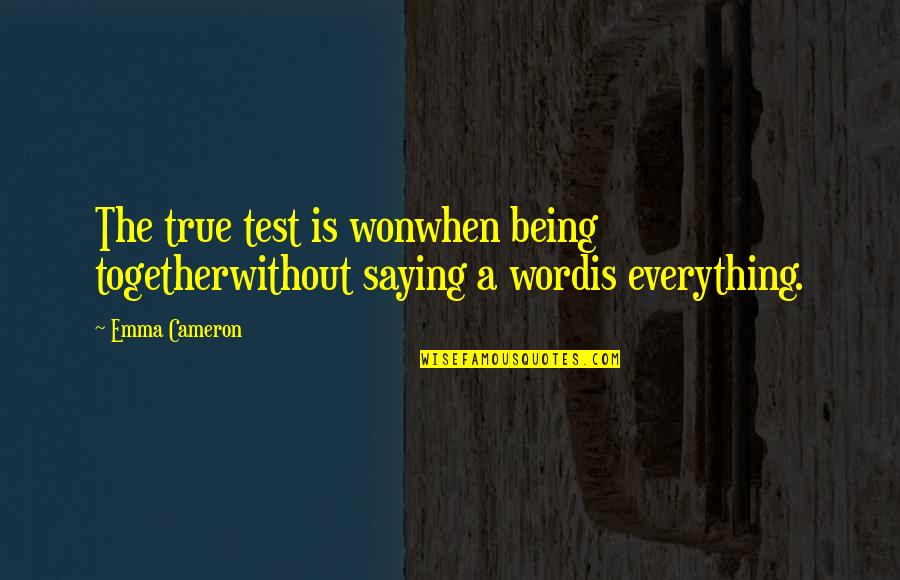 The true test is won
when being together
without saying a word
is everything. —
Emma Cameron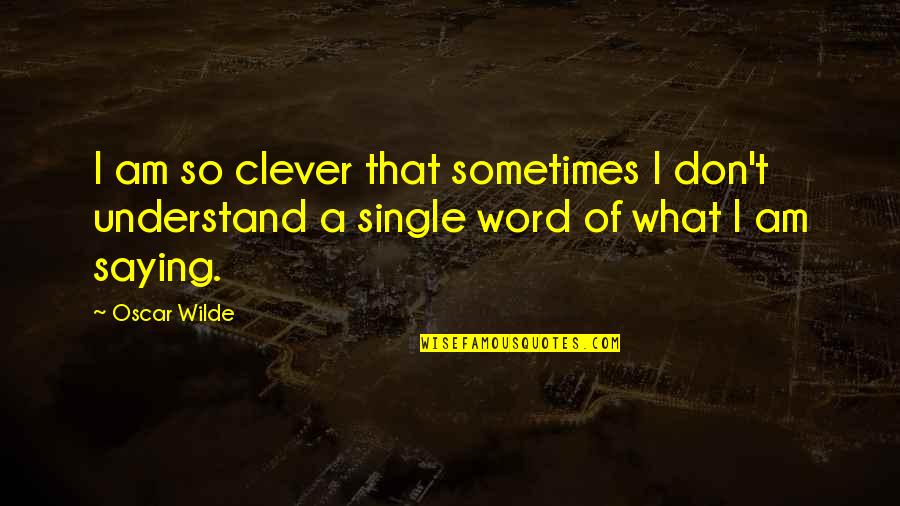 I am so clever that sometimes I don't understand a single word of what I am saying. —
Oscar Wilde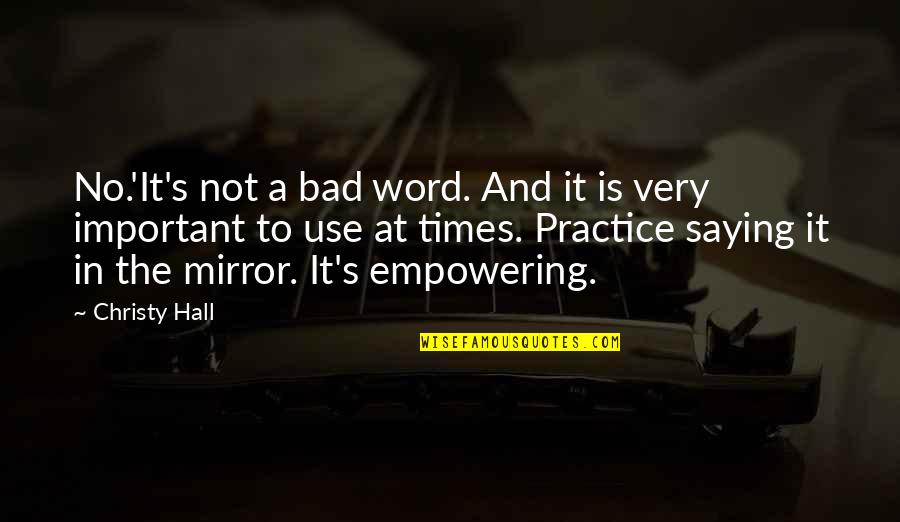 No.'
It's not a bad word.
And it is very important to use at times.
Practice saying it in the mirror.
It's empowering. —
Christy Hall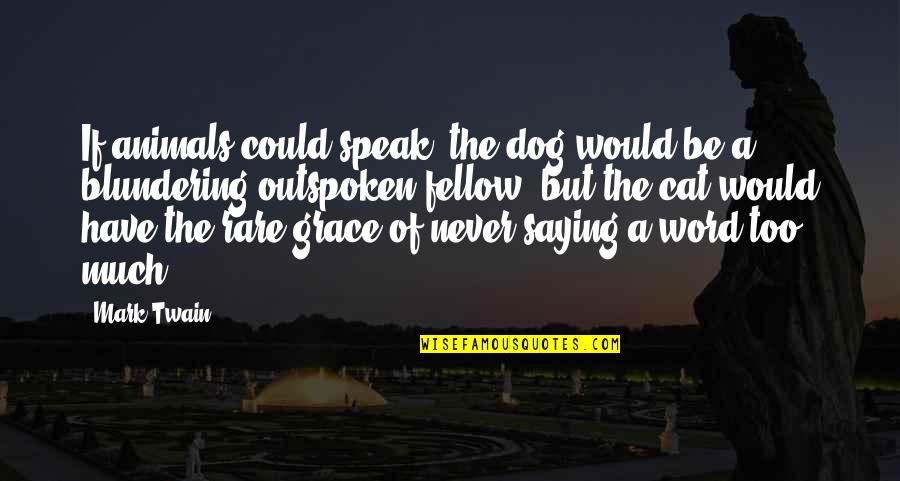 If animals could speak, the dog would be a blundering outspoken fellow; but the cat would have the rare grace of never saying a word too much. —
Mark Twain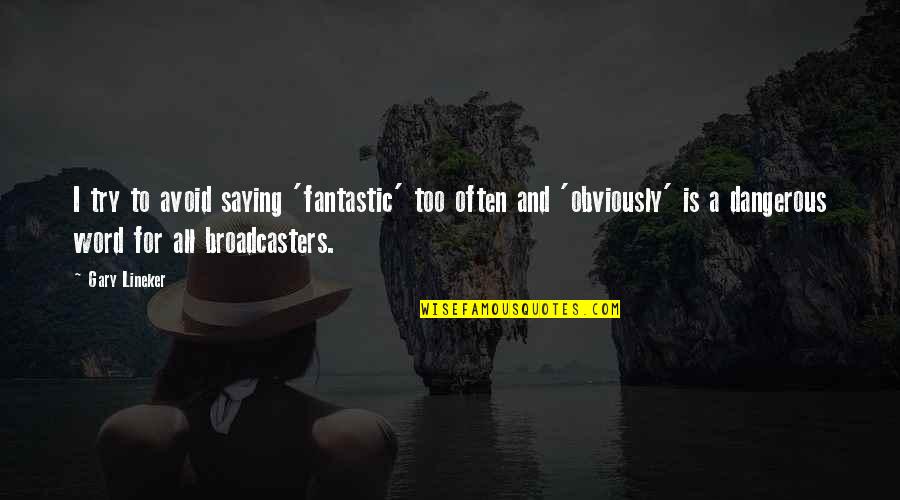 I try to avoid saying 'fantastic' too often and 'obviously' is a dangerous word for all broadcasters. —
Gary Lineker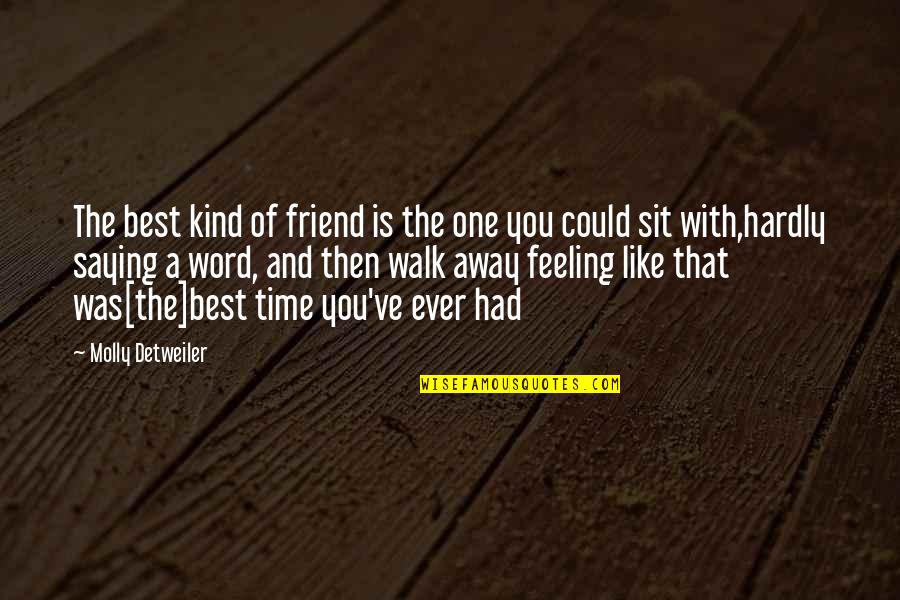 The best kind of friend is the one you could sit with,hardly saying a word, and then walk away feeling like that was[the]best time you've ever had —
Molly Detweiler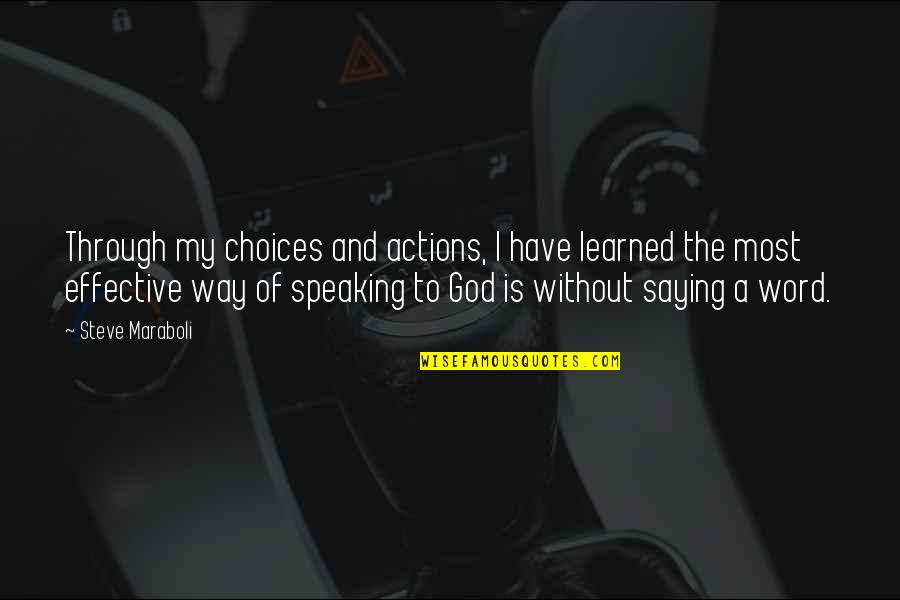 Through my choices and actions, I have learned the most effective way of speaking to God is without saying a word. —
Steve Maraboli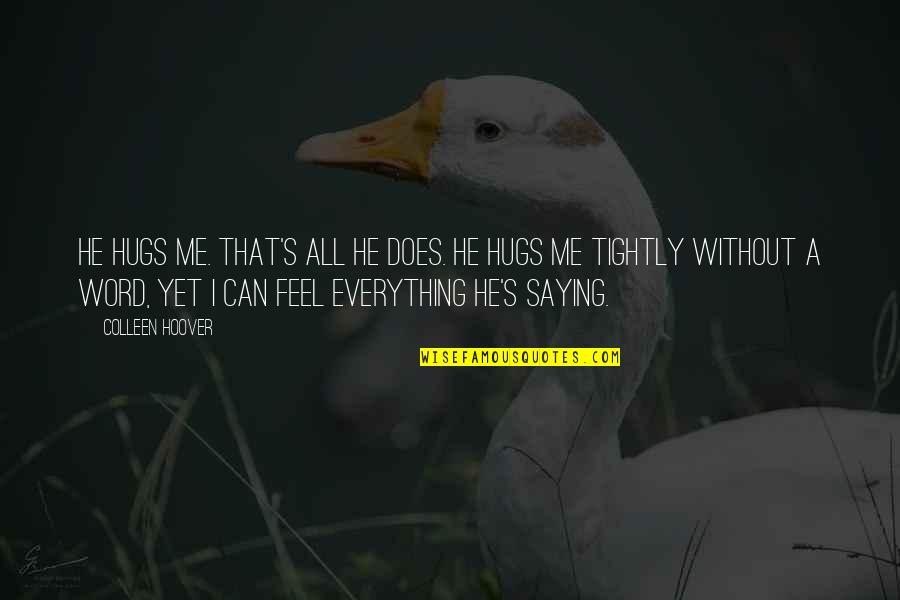 He hugs me. That's all he does. He hugs me tightly without a word, yet I can feel everything he's saying. —
Colleen Hoover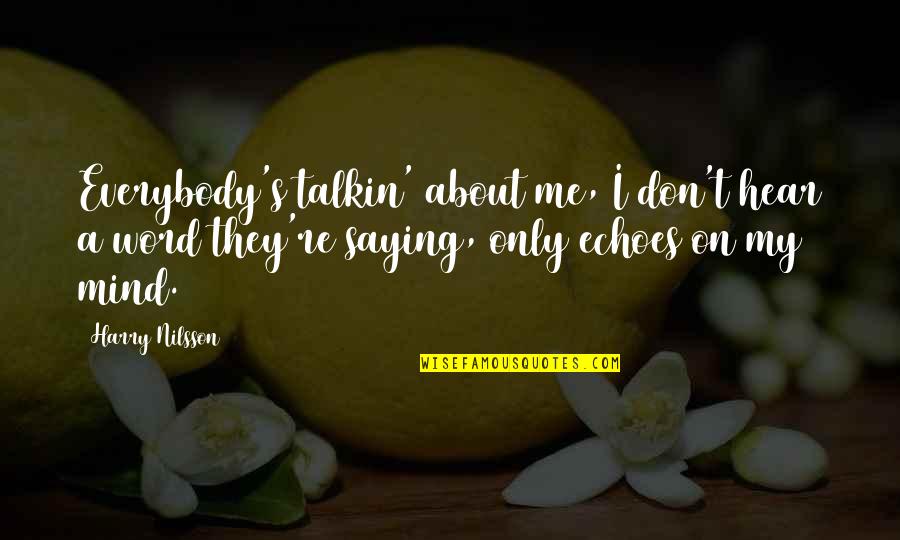 Everybody's talkin' about me, I don't hear a word they're saying, only echoes on my mind. —
Harry Nilsson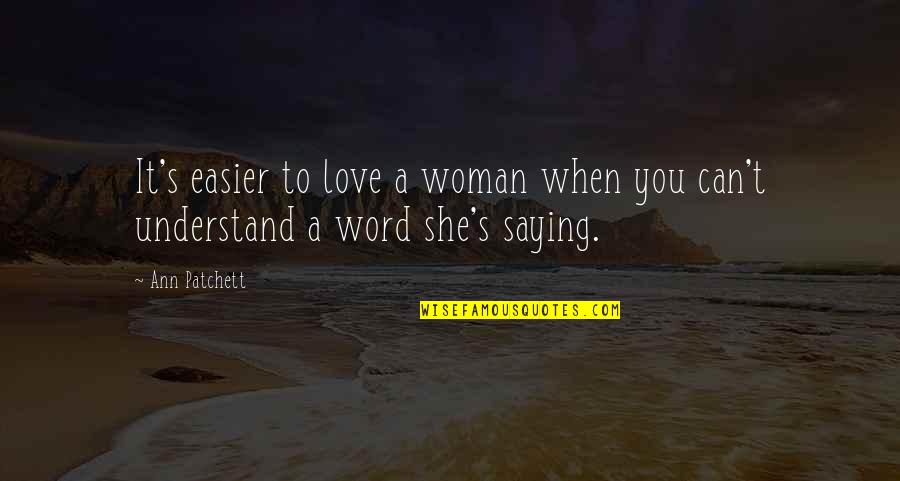 It's easier to love a woman when you can't understand a word she's saying. —
Ann Patchett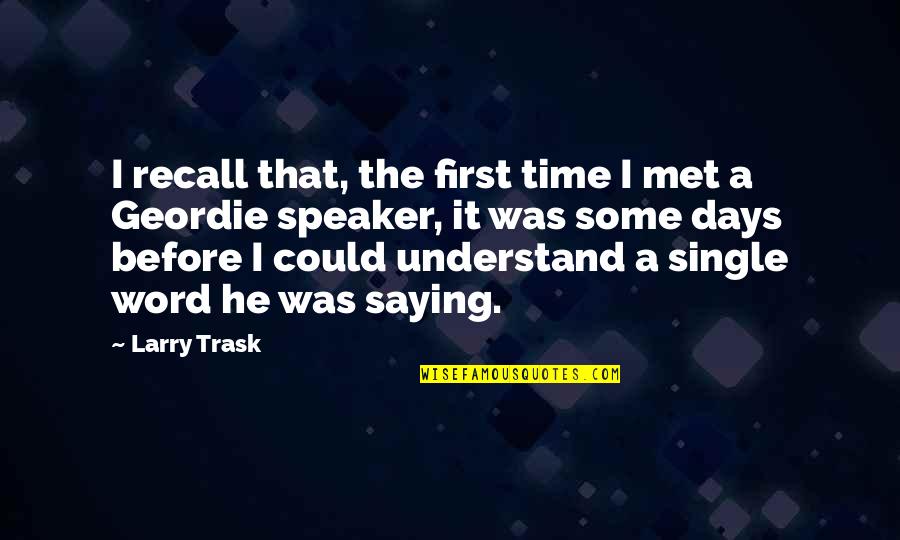 I recall that, the first time I met a Geordie speaker, it was some days before I could understand a single word he was saying. —
Larry Trask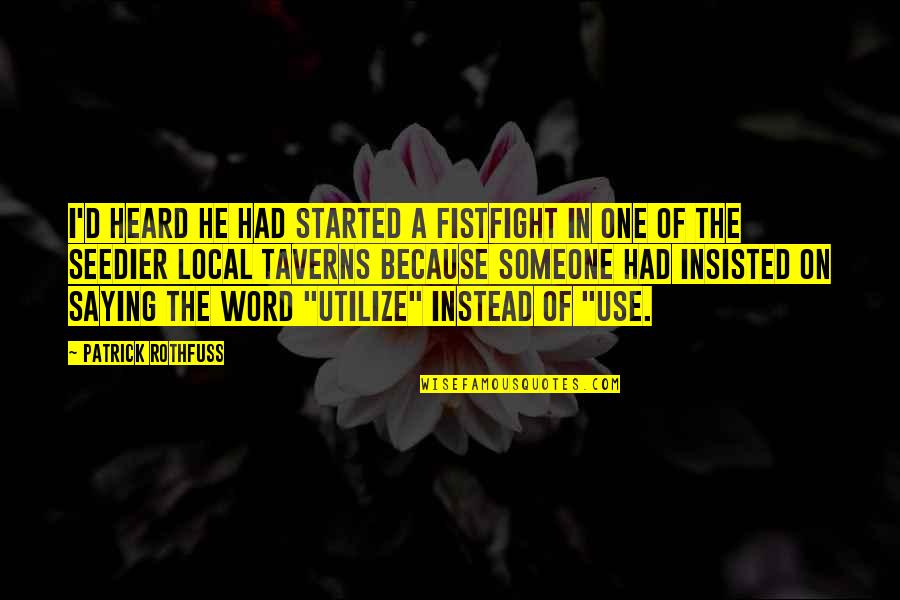 I'd heard he had started a fistfight in one of the seedier local taverns because someone had insisted on saying the word "utilize" instead of "use. —
Patrick Rothfuss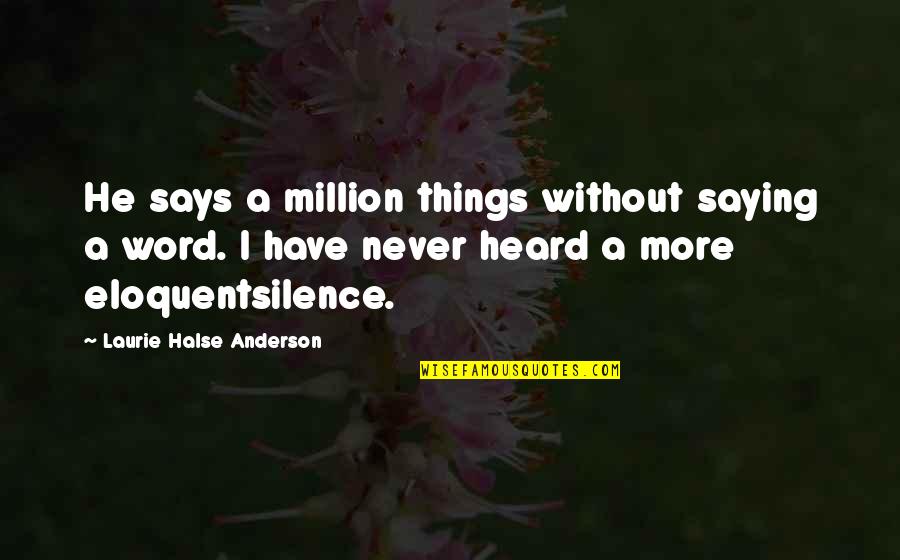 He says a million things without saying a word. I have never heard a more eloquent
silence. —
Laurie Halse Anderson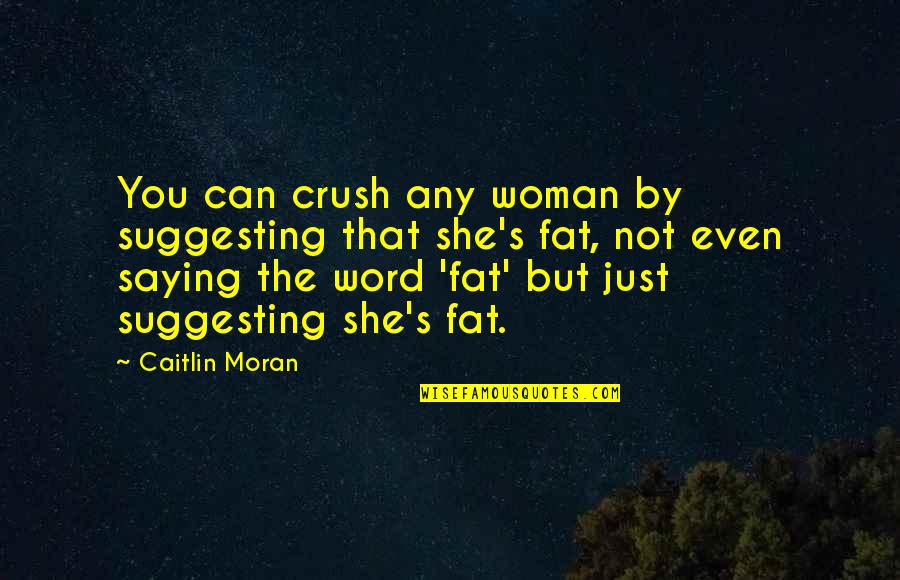 You can crush any woman by suggesting that she's fat, not even saying the word 'fat' but just suggesting she's fat. —
Caitlin Moran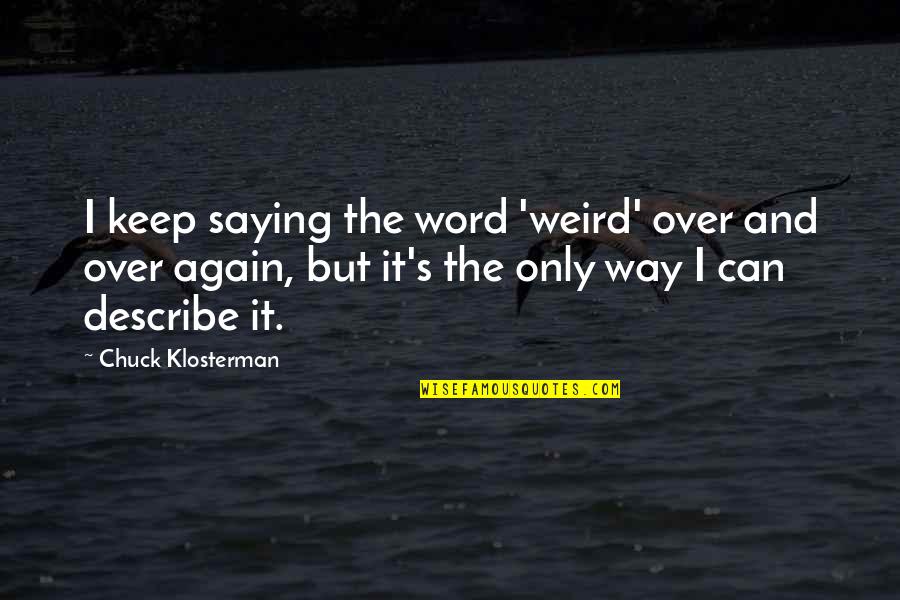 I keep saying the word 'weird' over and over again, but it's the only way I can describe it. —
Chuck Klosterman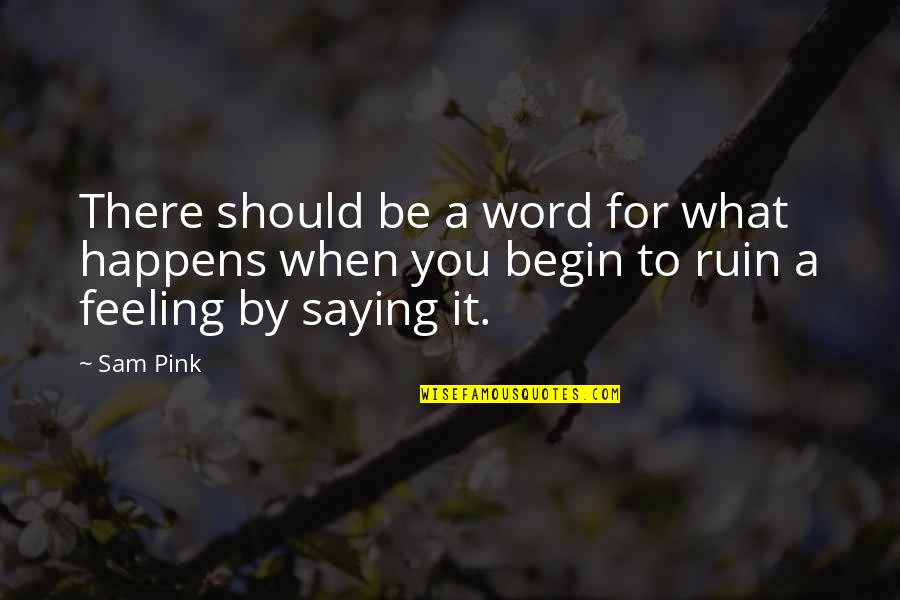 There should be a word for what happens when you begin to ruin a feeling by saying it. —
Sam Pink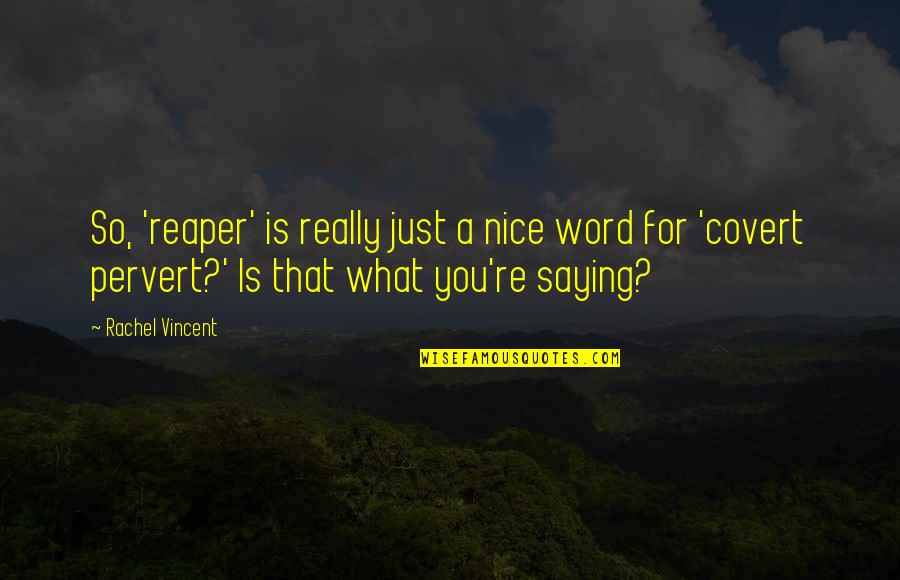 So, 'reaper' is really just a nice word for 'covert pervert?' Is that what you're saying? —
Rachel Vincent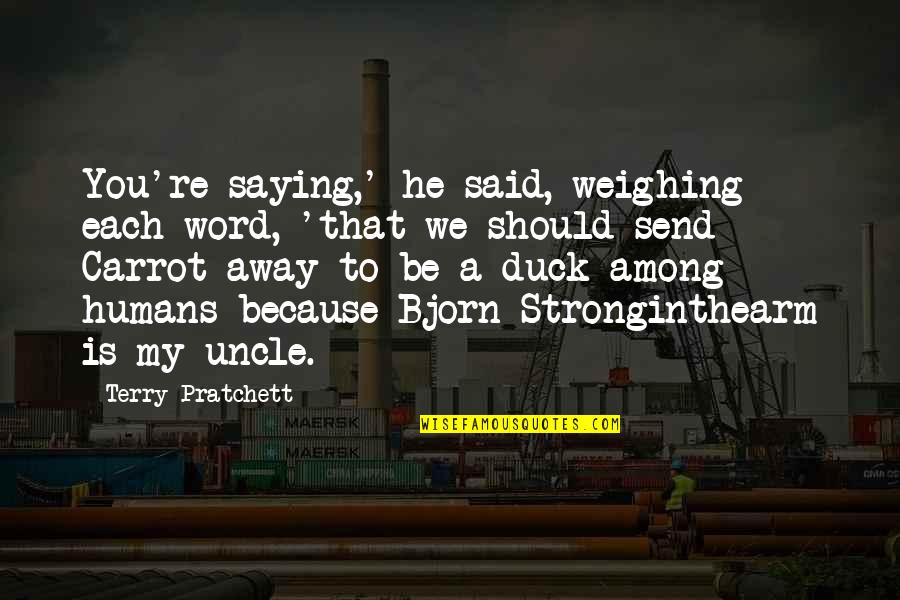 You're saying,' he said, weighing each word, 'that we should send Carrot away to be a duck among humans because Bjorn Stronginthearm is my uncle. —
Terry Pratchett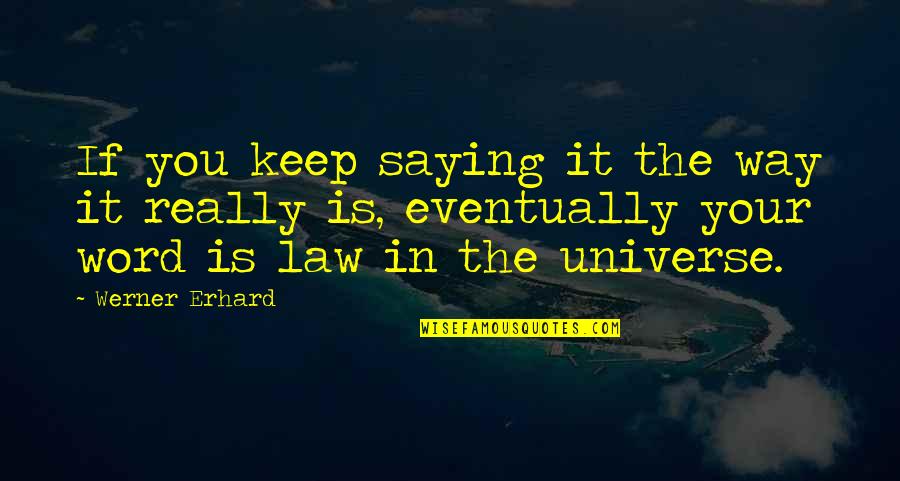 If you keep saying it the way it really is, eventually your word is law in the universe. —
Werner Erhard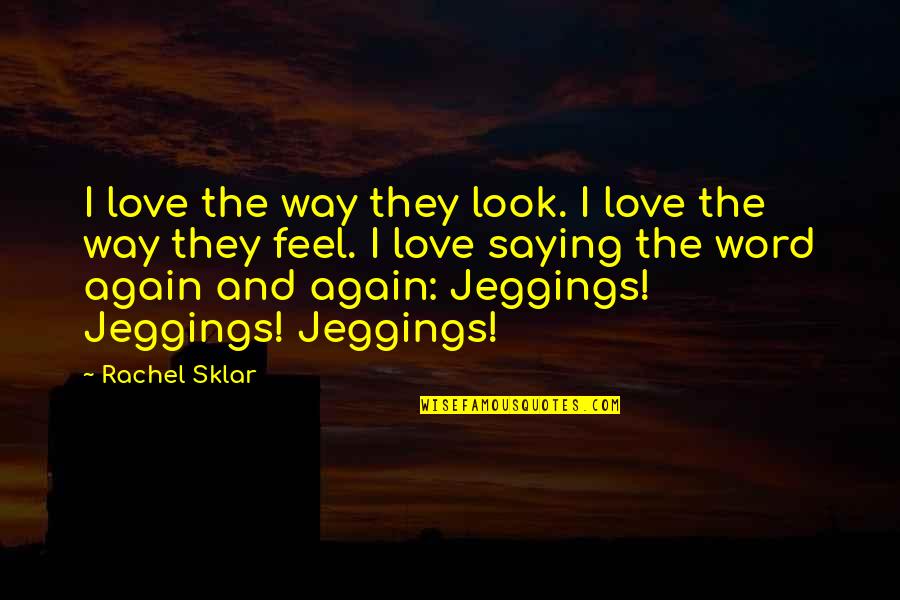 I love the way they look. I love the way they feel. I love saying the word again and again: Jeggings! Jeggings! Jeggings! —
Rachel Sklar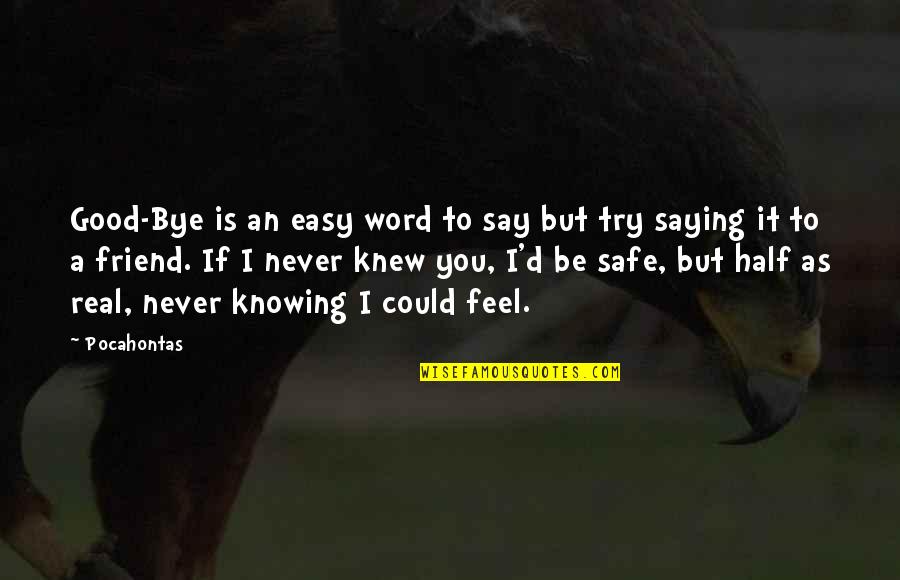 Good-Bye is an easy word to say but try saying it to a friend. If I never knew you, I'd be safe, but half as real, never knowing I could feel. —
Pocahontas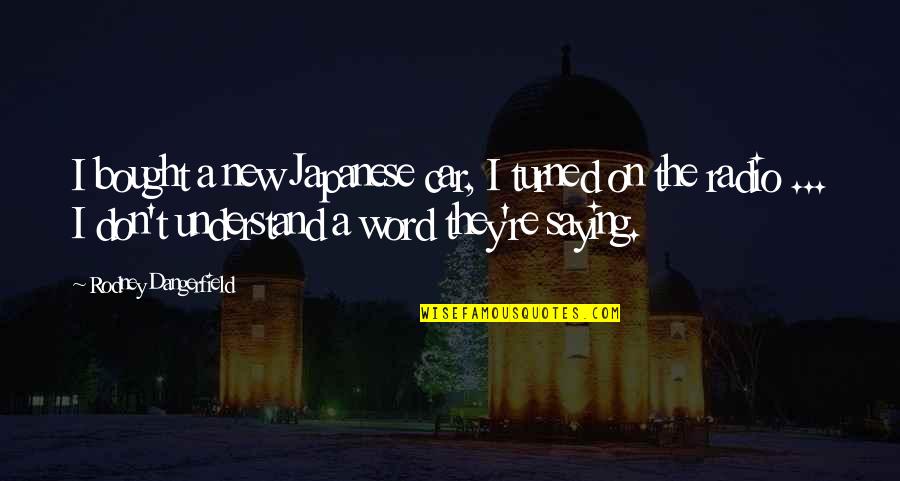 I bought a new Japanese car, I turned on the radio ... I don't understand a word they're saying. —
Rodney Dangerfield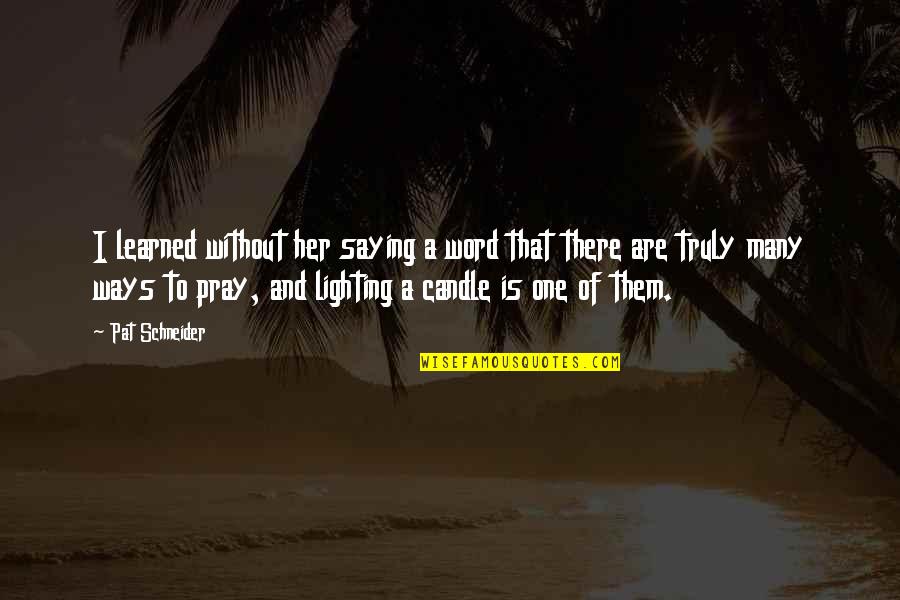 I learned without her saying a word that there are truly many ways to pray, and lighting a candle is one of them. —
Pat Schneider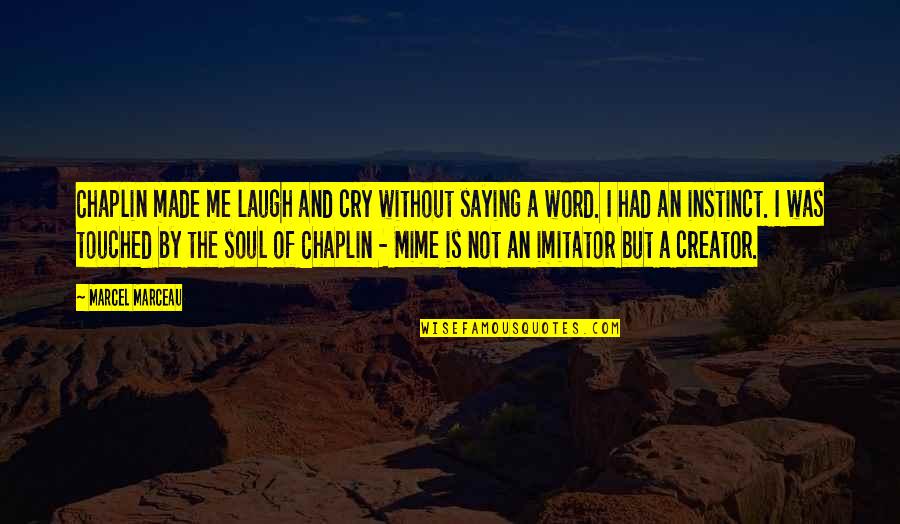 Chaplin made me laugh and cry without saying a word. I had an instinct. I was touched by the soul of Chaplin - Mime is not an imitator but a creator. —
Marcel Marceau