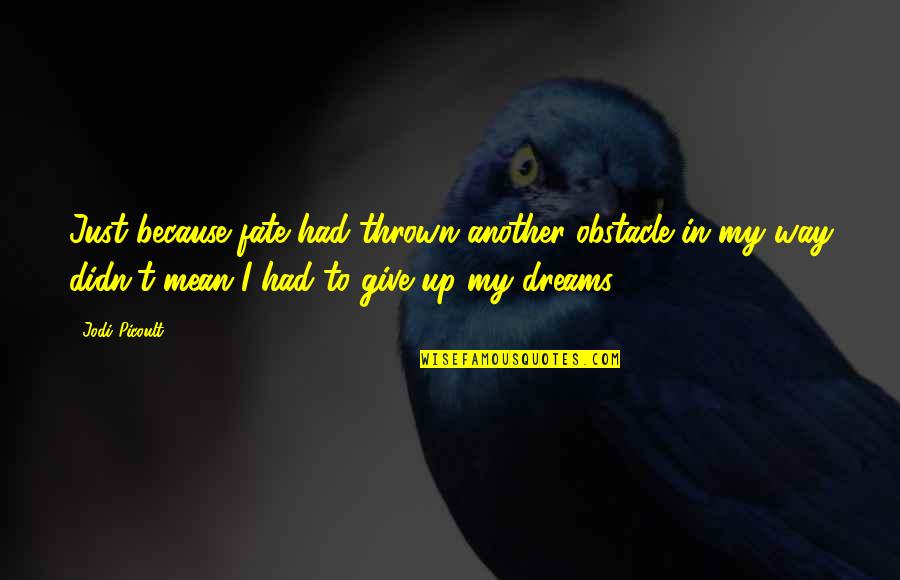 Just because fate had thrown another obstacle in my way didn't mean I had to give up my dreams.
—
Jodi Picoult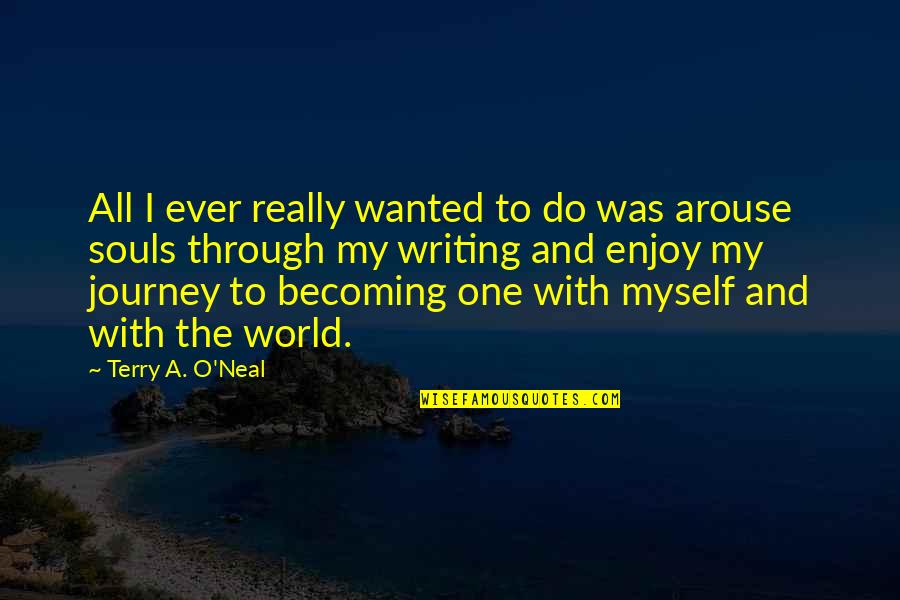 All I ever really wanted to do was arouse souls through my writing and enjoy my journey to becoming one with myself and with the world.
—
Terry A. O'Neal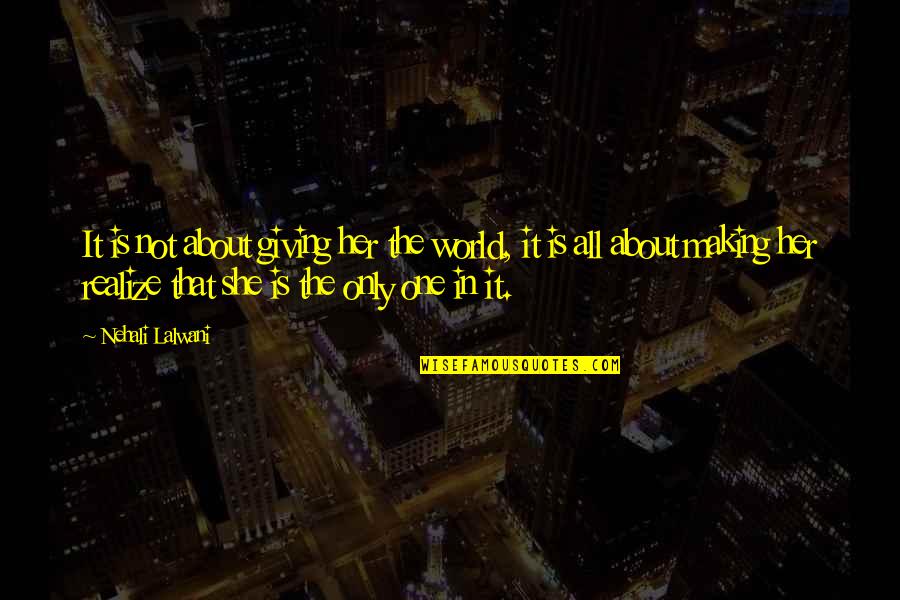 It is not about giving her the world, it is all about making her realize that she is the only one in it.
—
Nehali Lalwani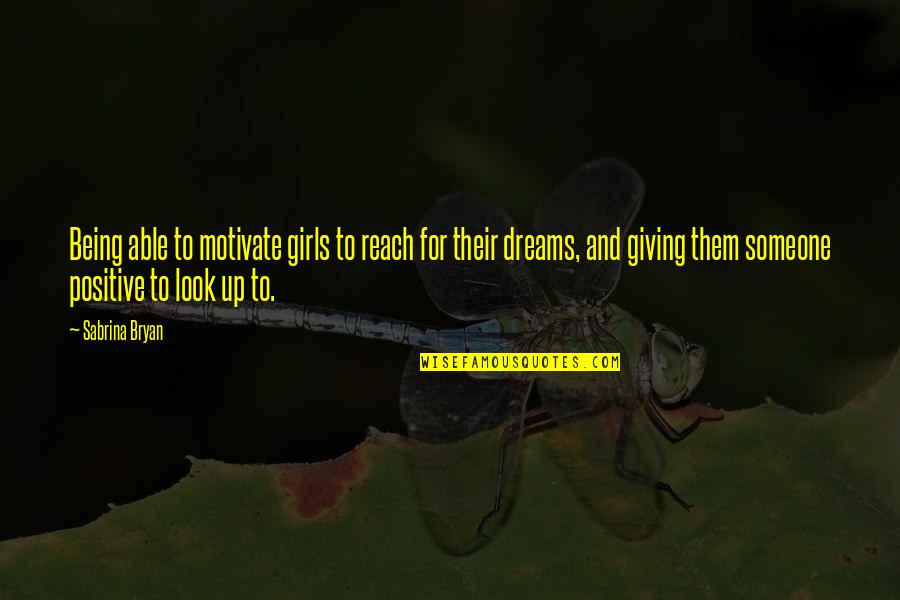 Being able to motivate girls to reach for their dreams, and giving them someone positive to look up to.
—
Sabrina Bryan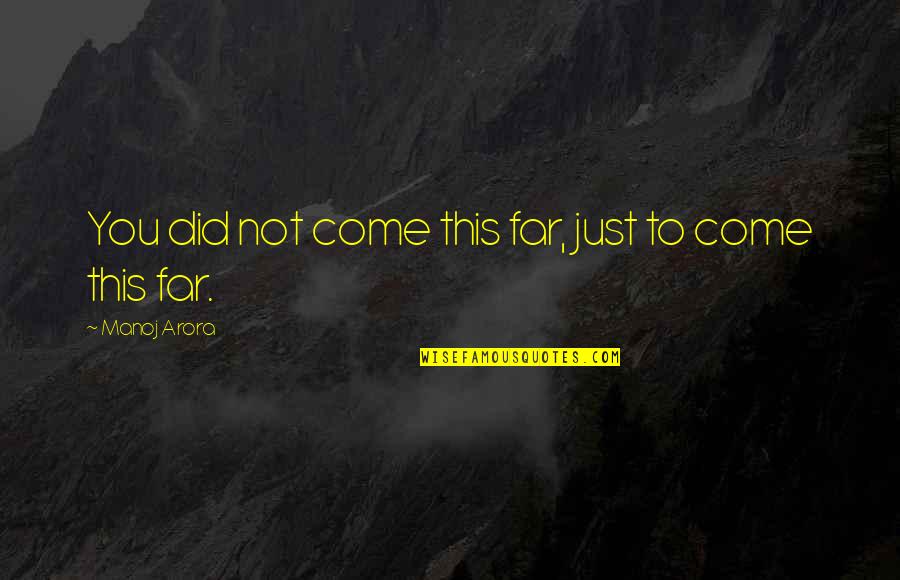 You did not come this far, just to come this far.
—
Manoj Arora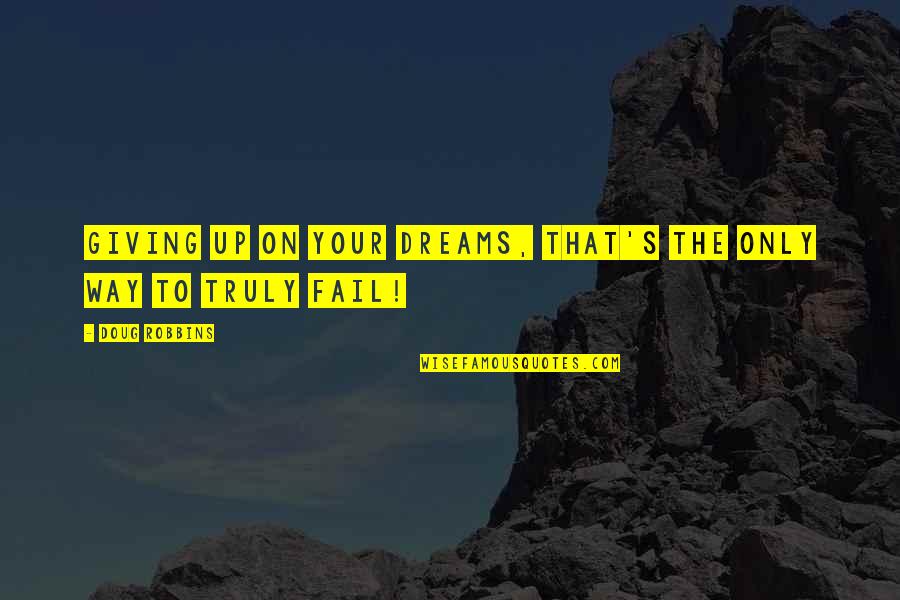 Giving up on your dreams, that's the only way to truly fail!
—
Doug Robbins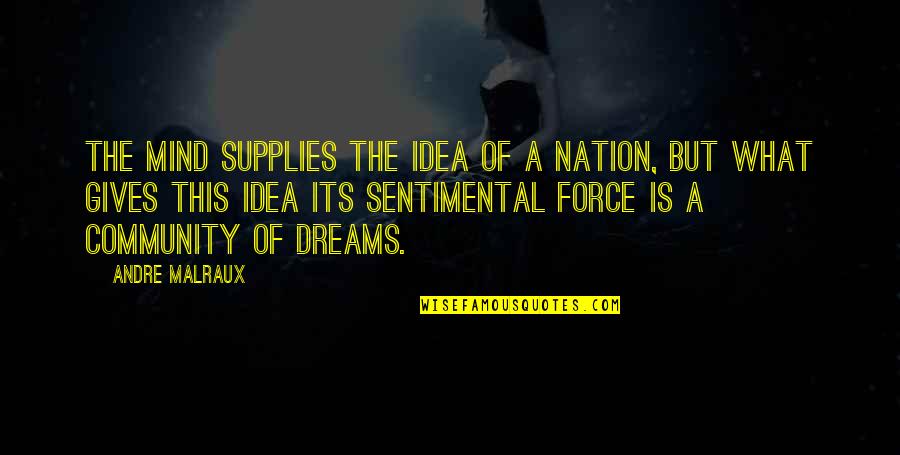 The mind supplies the idea of a nation, but what gives this idea its sentimental force is a community of dreams.
—
Andre Malraux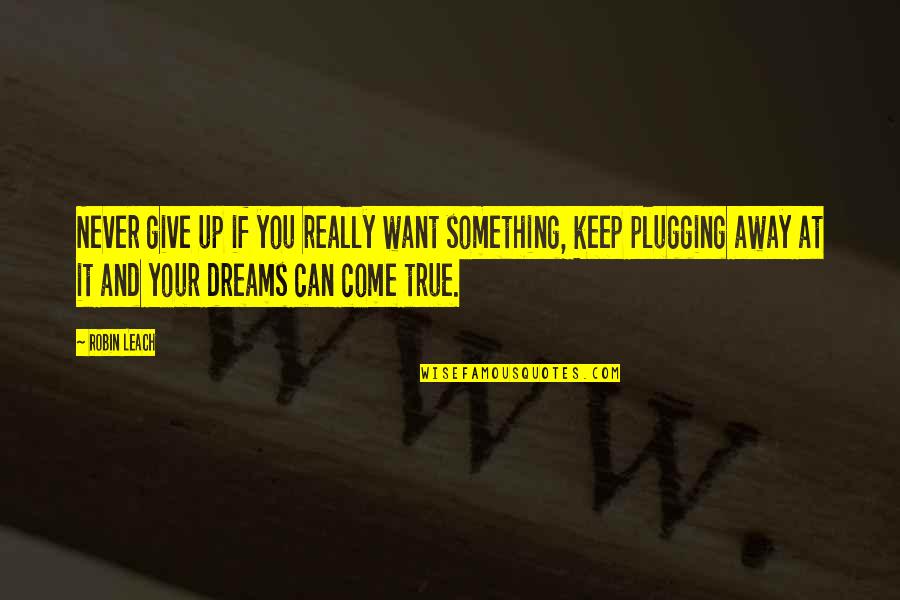 Never give up if you really want something, keep plugging away at it and your dreams can come true. —
Robin Leach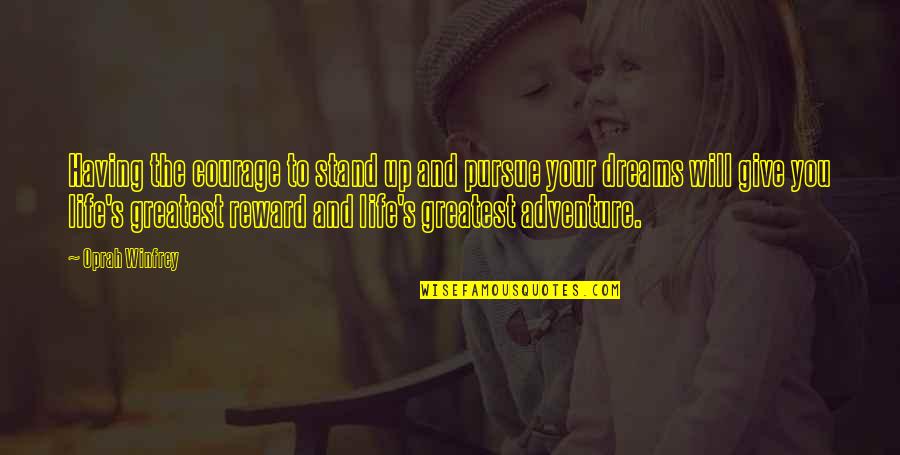 Having the courage to stand up and pursue your dreams will give you life's greatest reward and life's greatest adventure. —
Oprah Winfrey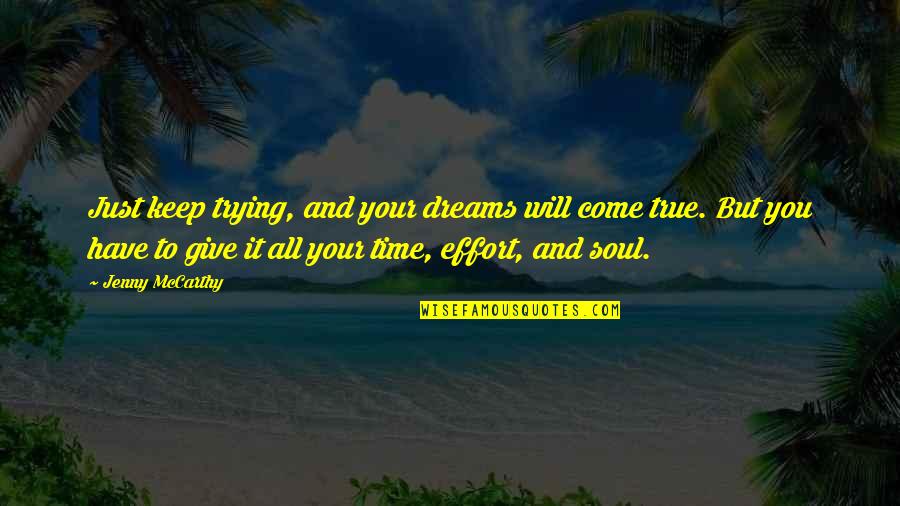 Just keep trying, and your dreams will come true. But you have to give it all your time, effort, and soul. —
Jenny McCarthy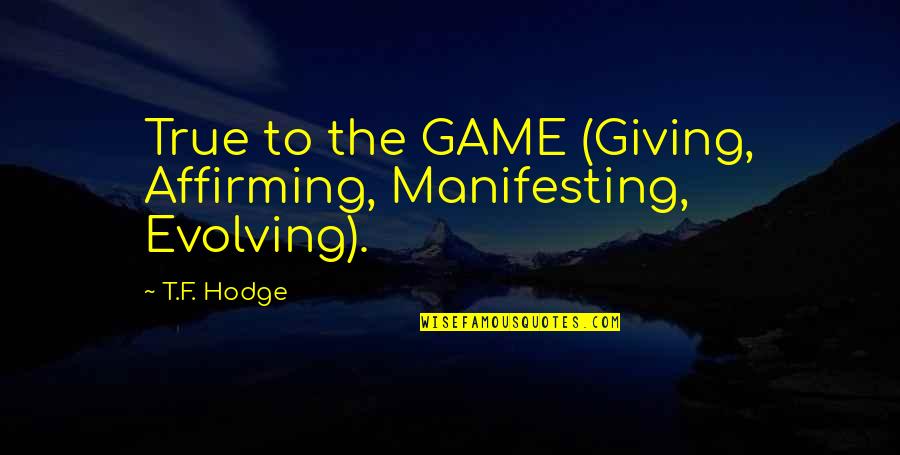 True to the GAME (Giving, Affirming, Manifesting, Evolving). —
T.F. Hodge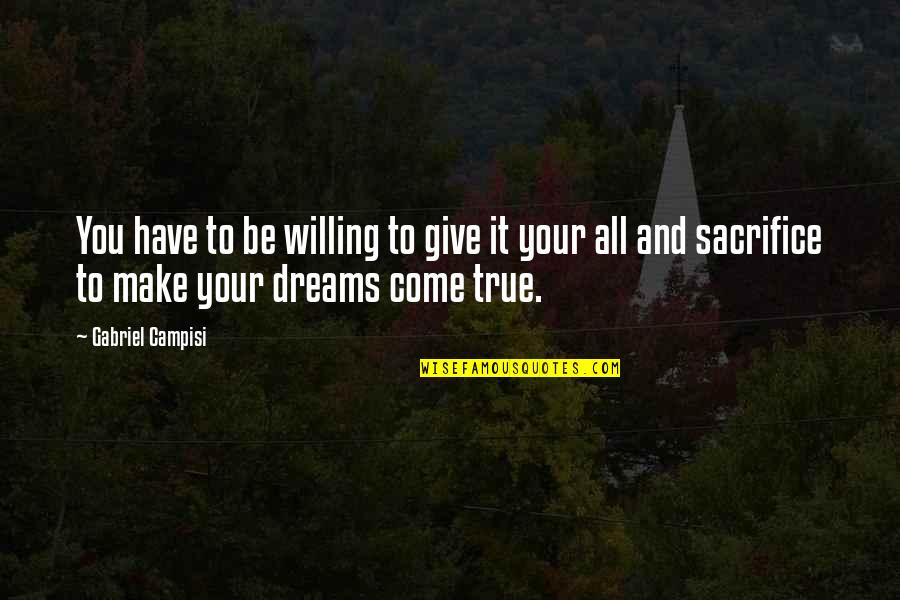 You have to be willing to give it your all and sacrifice to make your dreams come true. —
Gabriel Campisi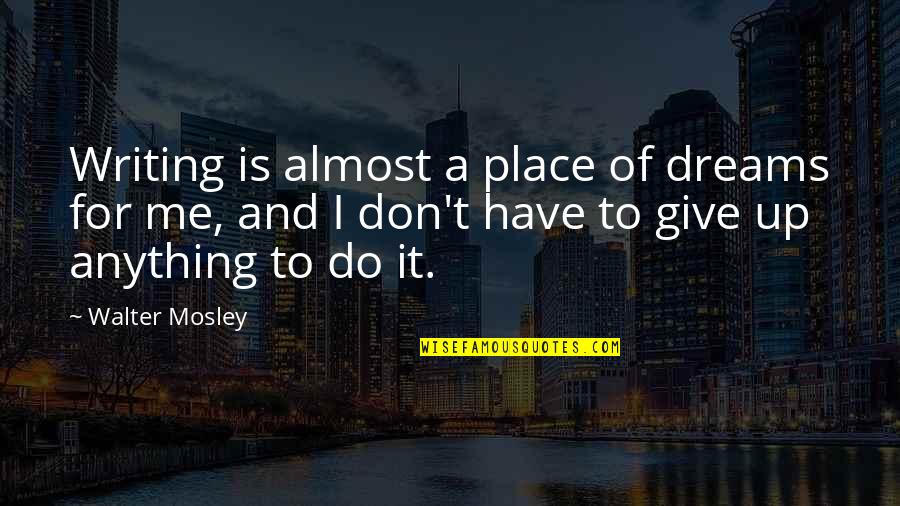 Writing is almost a place of dreams for me, and I don't have to give up anything to do it. —
Walter Mosley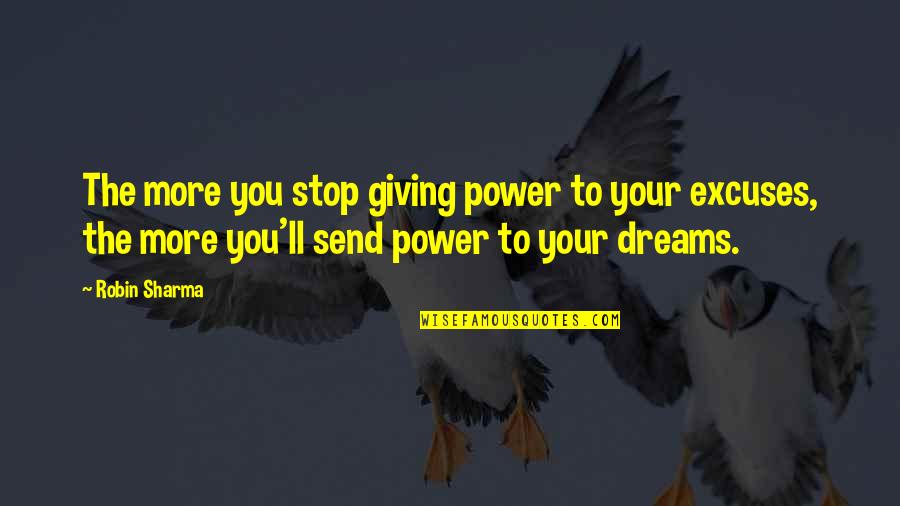 The more you stop giving power to your excuses, the more you'll send power to your dreams. —
Robin Sharma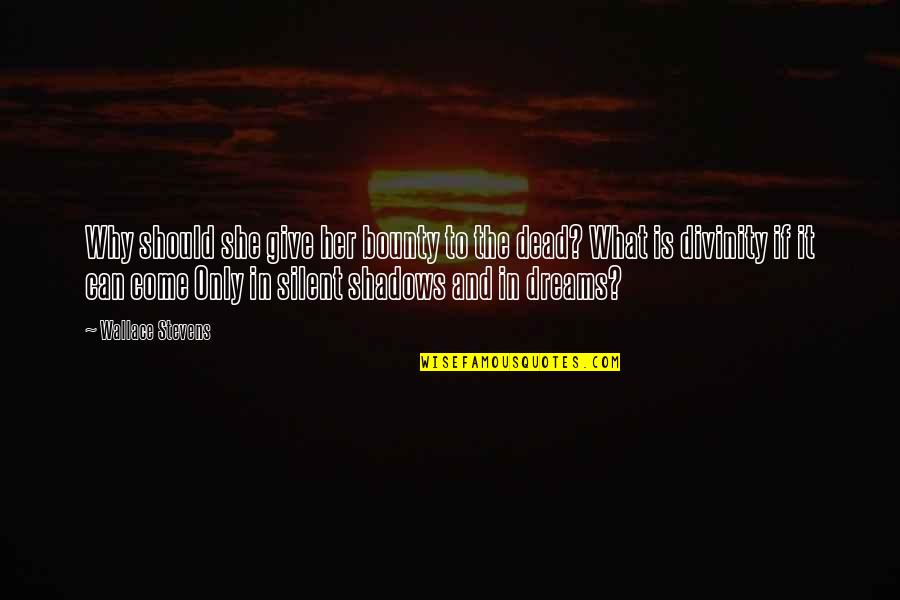 Why should she give her bounty to the dead? What is divinity if it can come Only in silent shadows and in dreams? —
Wallace Stevens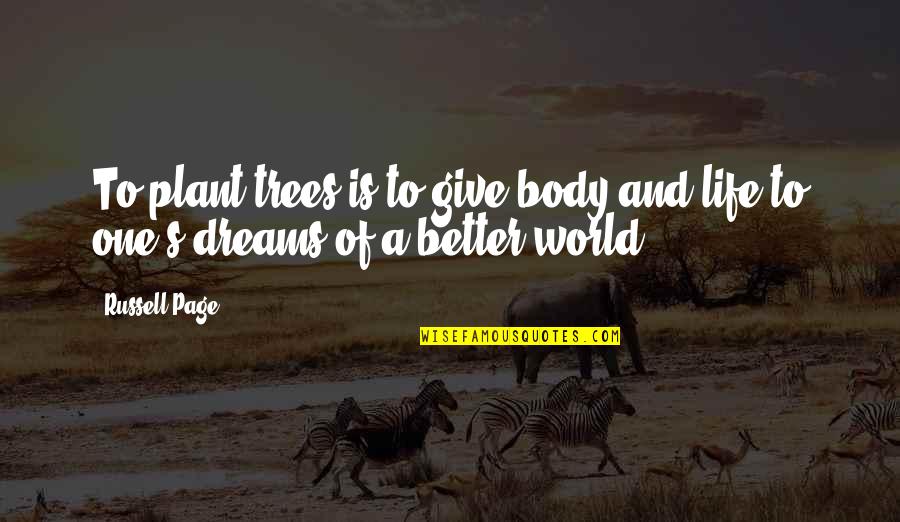 To plant trees is to give body and life to one's dreams of a better world. —
Russell Page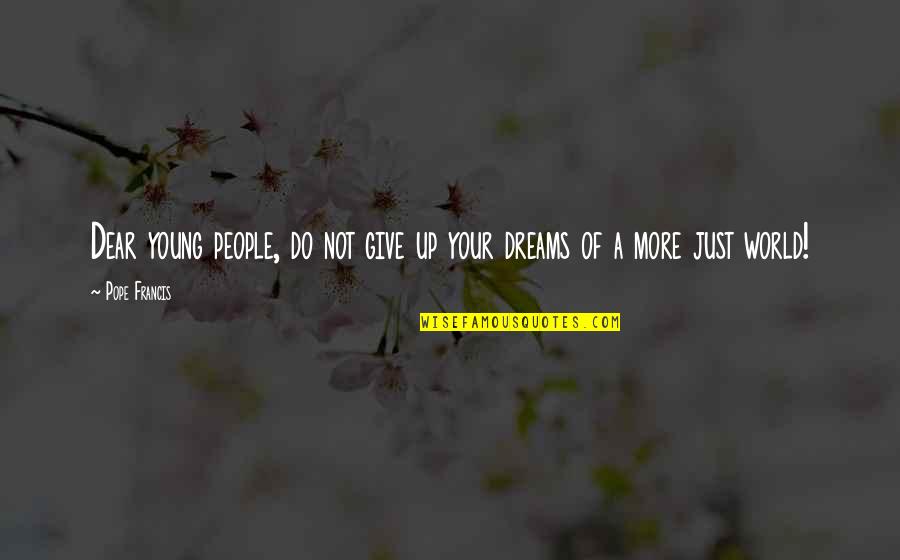 Dear young people, do not give up your dreams of a more just world! —
Pope Francis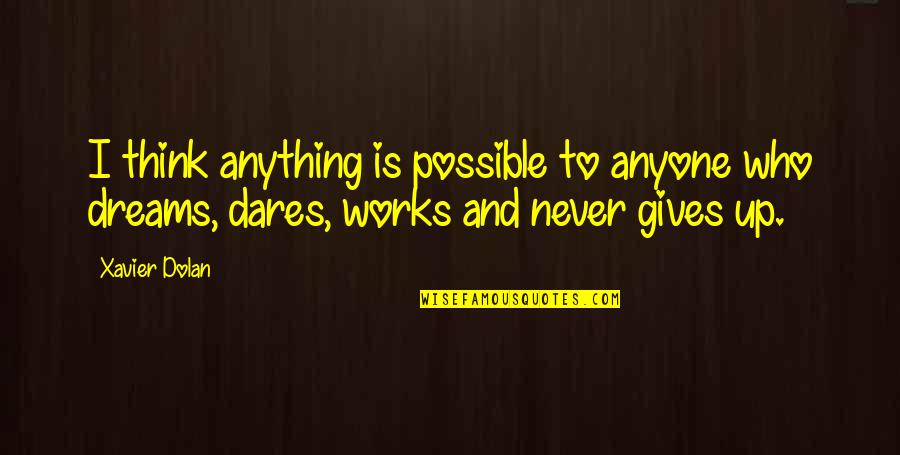 I think anything is possible to anyone who dreams, dares, works and never gives up. —
Xavier Dolan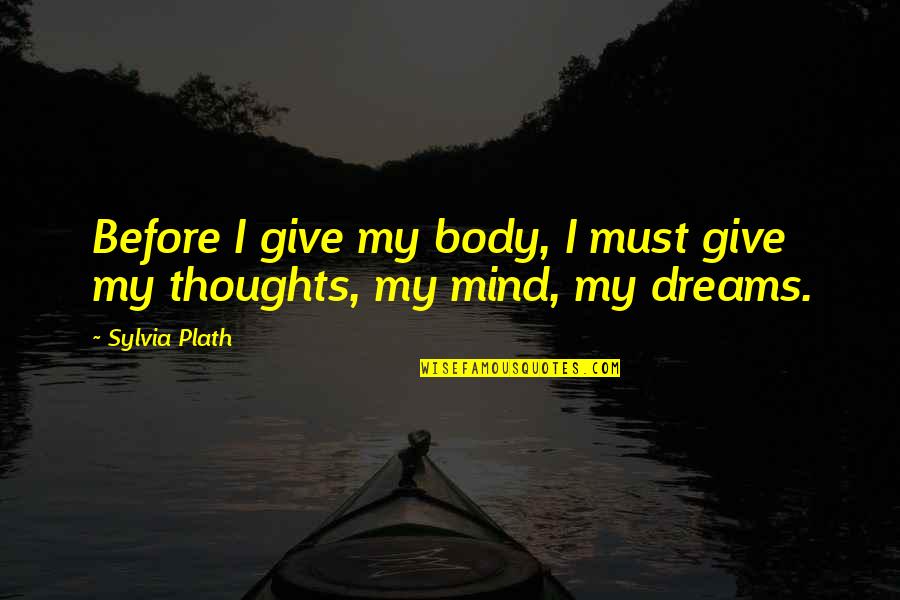 Before I give my body, I must give my thoughts, my mind, my dreams. —
Sylvia Plath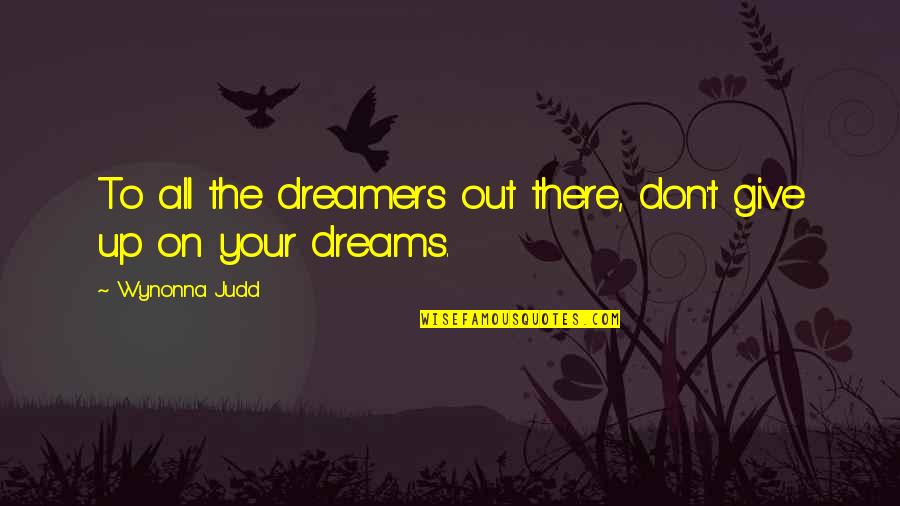 To all the dreamers out there, don't give up on your dreams. —
Wynonna Judd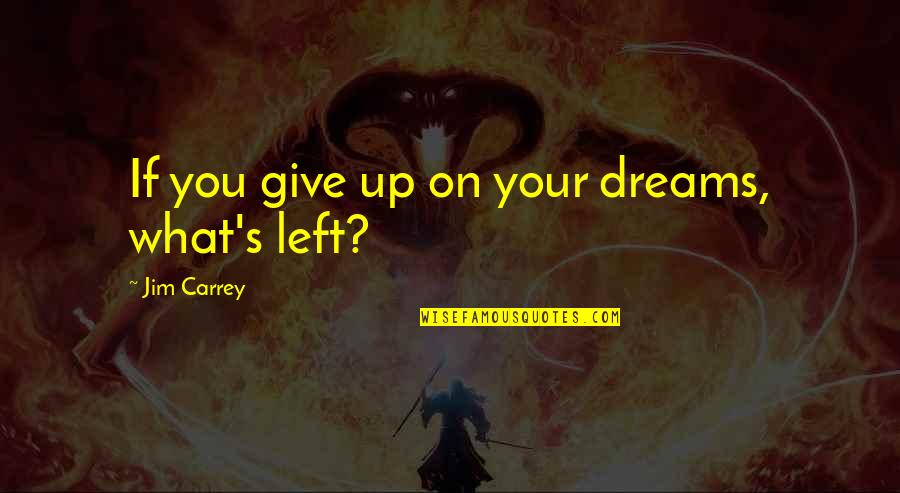 If you give up on your dreams, what's left? —
Jim Carrey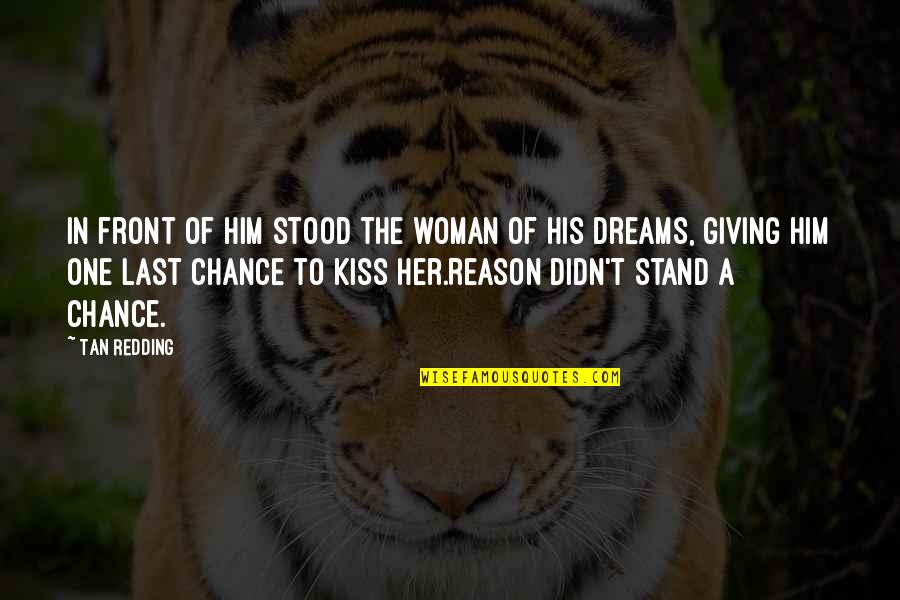 In front of him stood the woman of his dreams, giving him one last chance to kiss her.
Reason didn't stand a chance. —
Tan Redding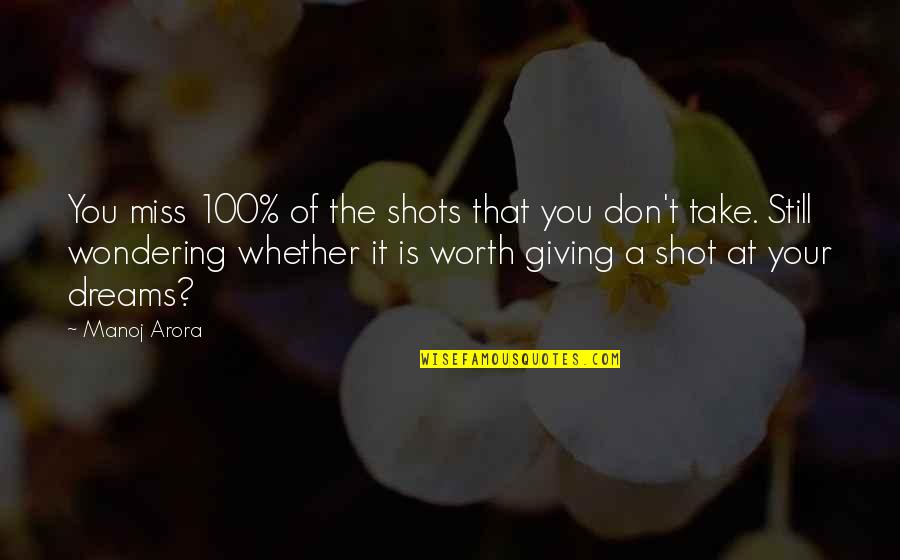 You miss 100% of the shots that you don't take. Still wondering whether it is worth giving a shot at your dreams? —
Manoj Arora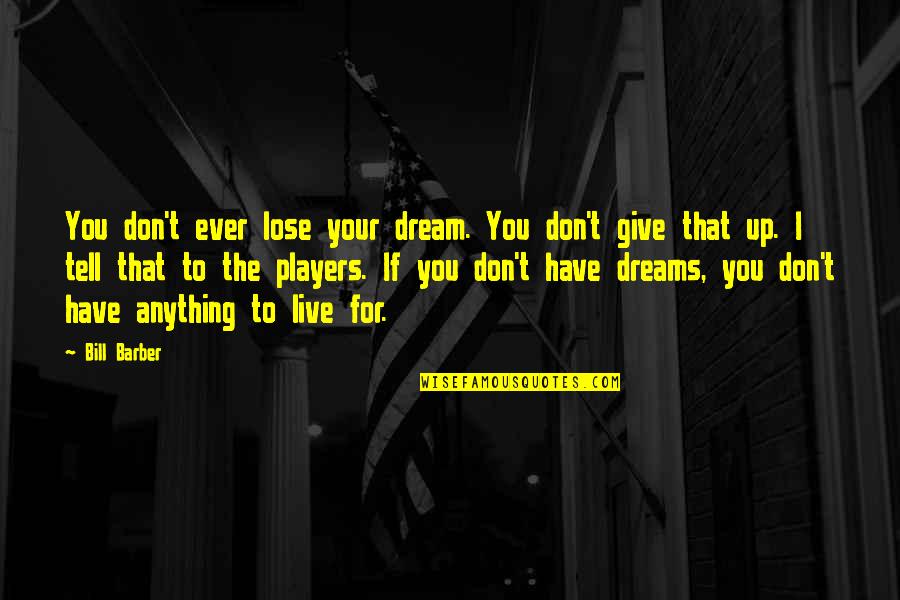 You don't ever lose your dream. You don't give that up. I tell that to the players. If you don't have dreams, you don't have anything to live for. —
Bill Barber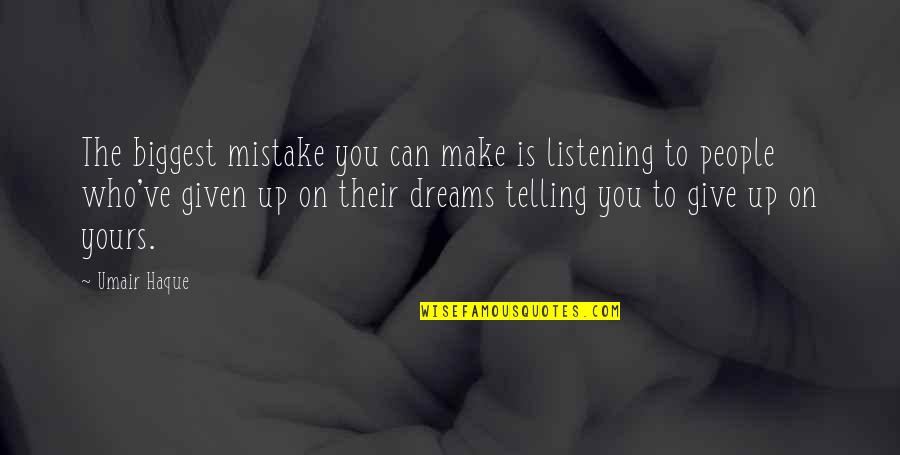 The biggest mistake you can make is listening to people who've given up on their dreams telling you to give up on yours. —
Umair Haque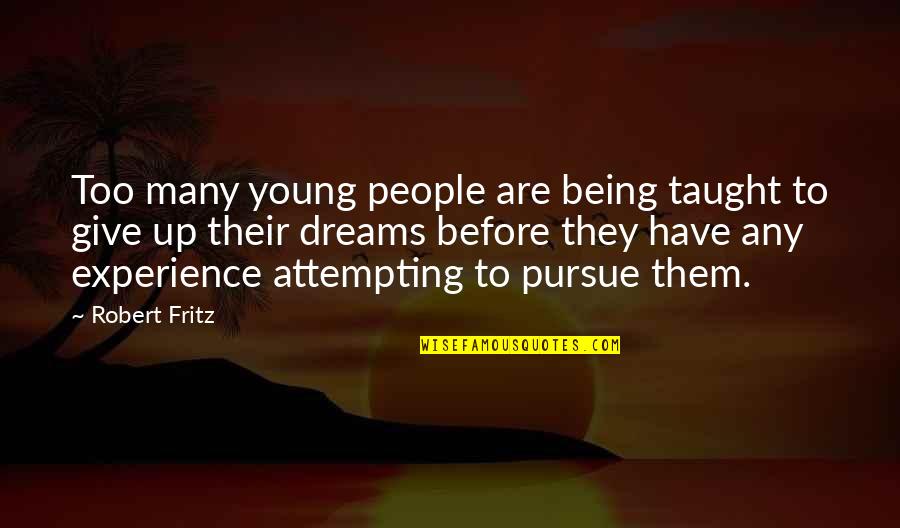 Too many young people are being taught to give up their dreams before they have any experience attempting to pursue them. —
Robert Fritz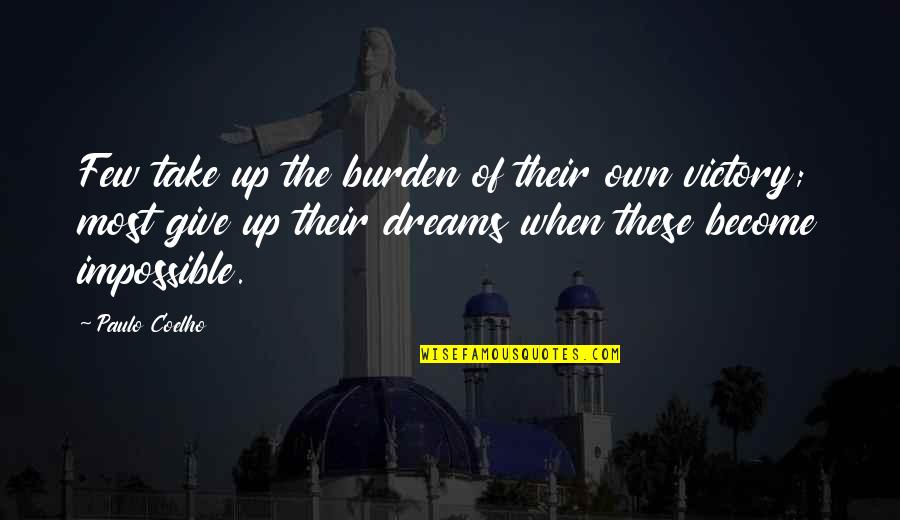 Few take up the burden of their own victory; most give up their dreams when these become impossible. —
Paulo Coelho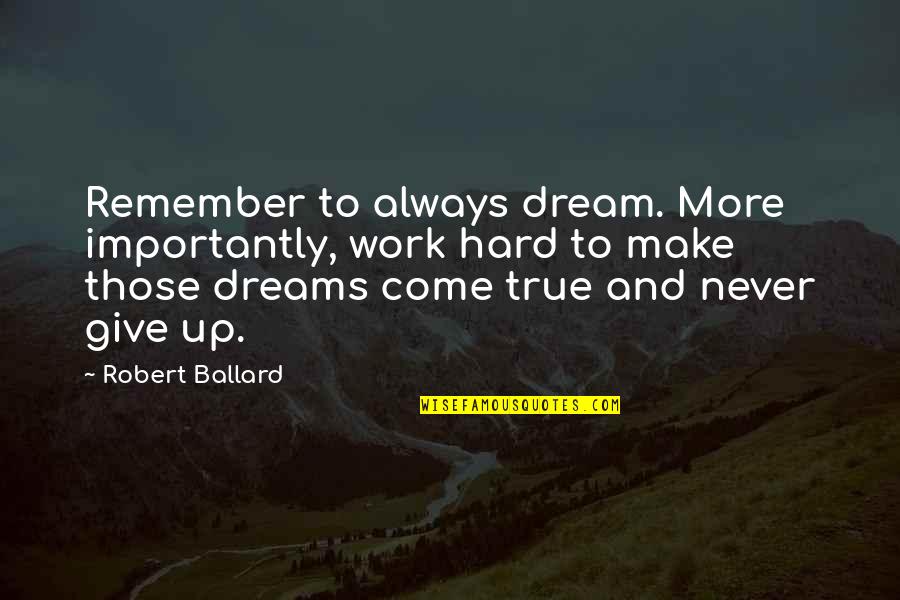 Remember to always dream. More importantly, work hard to make those dreams come true and never give up. —
Robert Ballard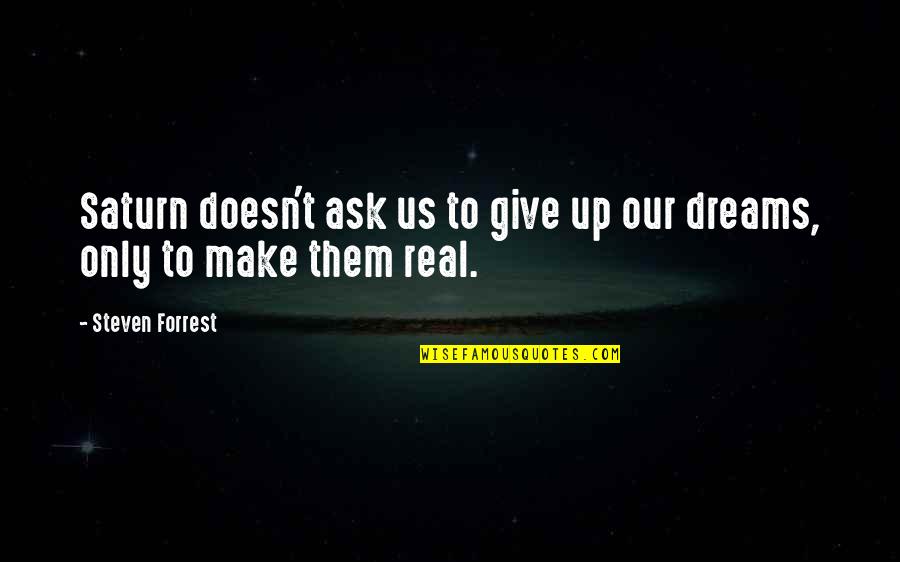 Saturn doesn't ask us to give up our dreams, only to make them real. —
Steven Forrest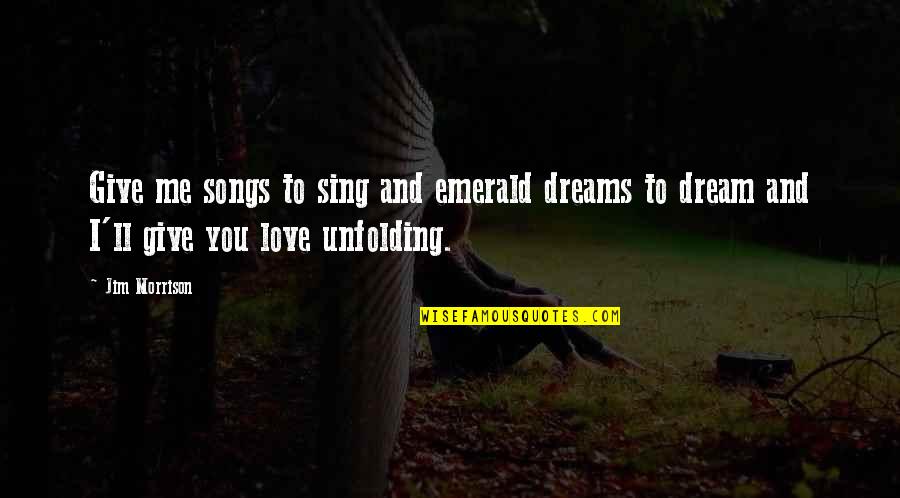 Give me songs to sing and emerald dreams to dream and I'll give you love unfolding. —
Jim Morrison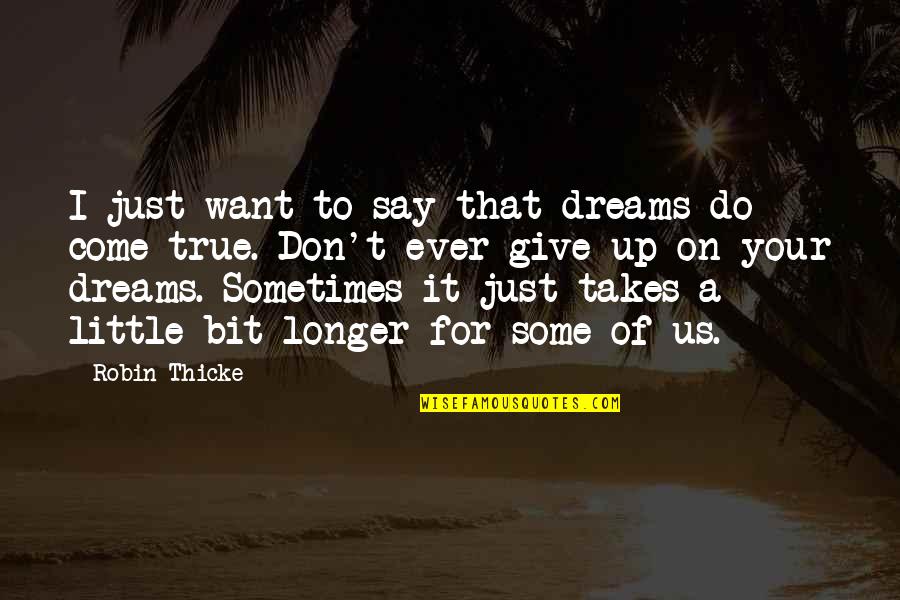 I just want to say that dreams do come true. Don't ever give up on your dreams. Sometimes it just takes a little bit longer for some of us. —
Robin Thicke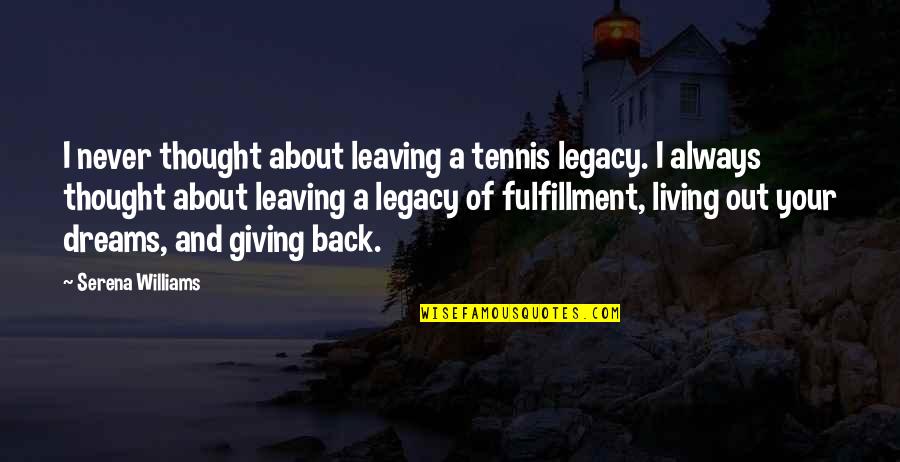 I never thought about leaving a tennis legacy. I always thought about leaving a legacy of fulfillment, living out your dreams, and giving back. —
Serena Williams