Not Being Touched Quotes
Collection of top 31 famous quotes about Not Being Touched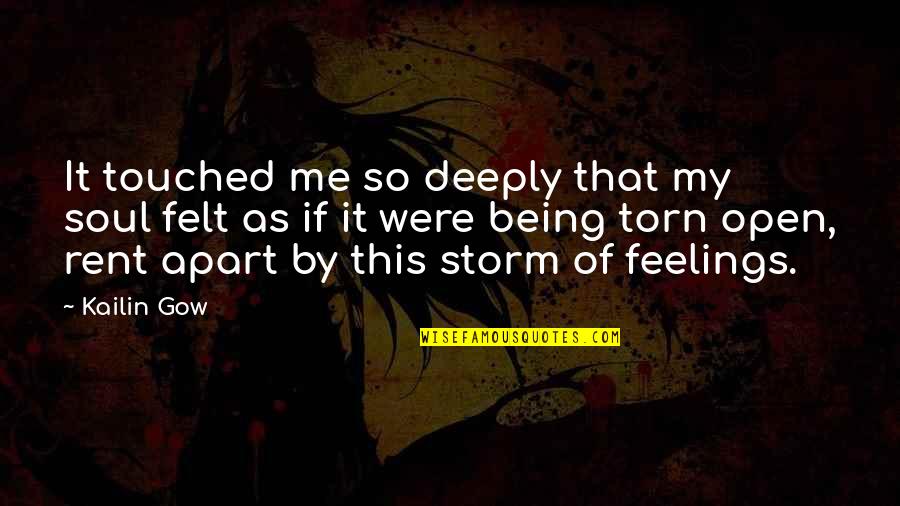 It touched me so deeply that my soul felt as if it were being torn open, rent apart by this storm of feelings.
—
Kailin Gow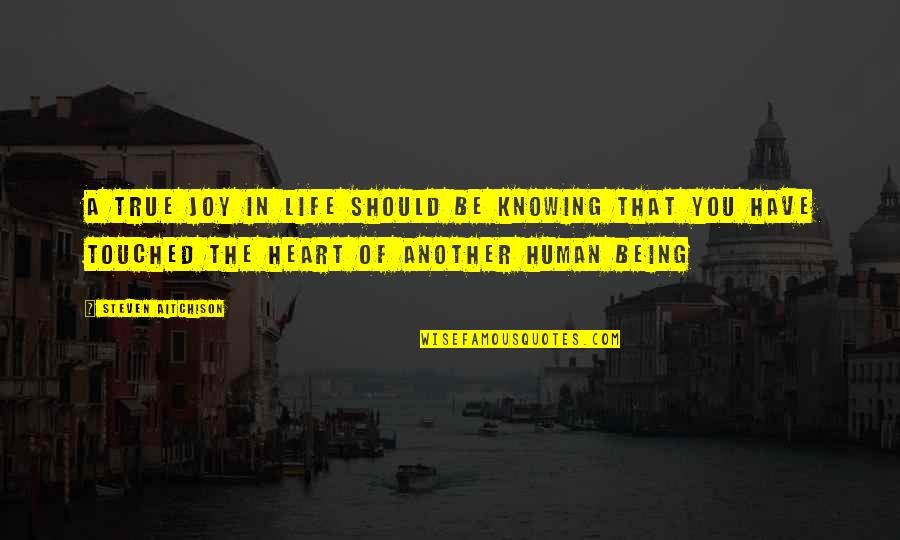 A true joy in life should be knowing that you have touched the heart of another human being
—
Steven Aitchison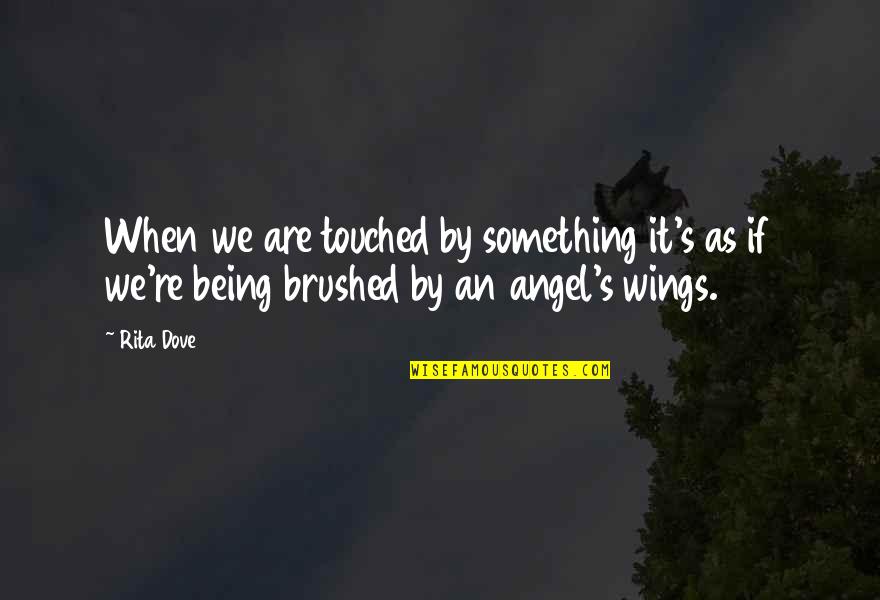 When we are touched by something it's as if we're being brushed by an angel's wings.
—
Rita Dove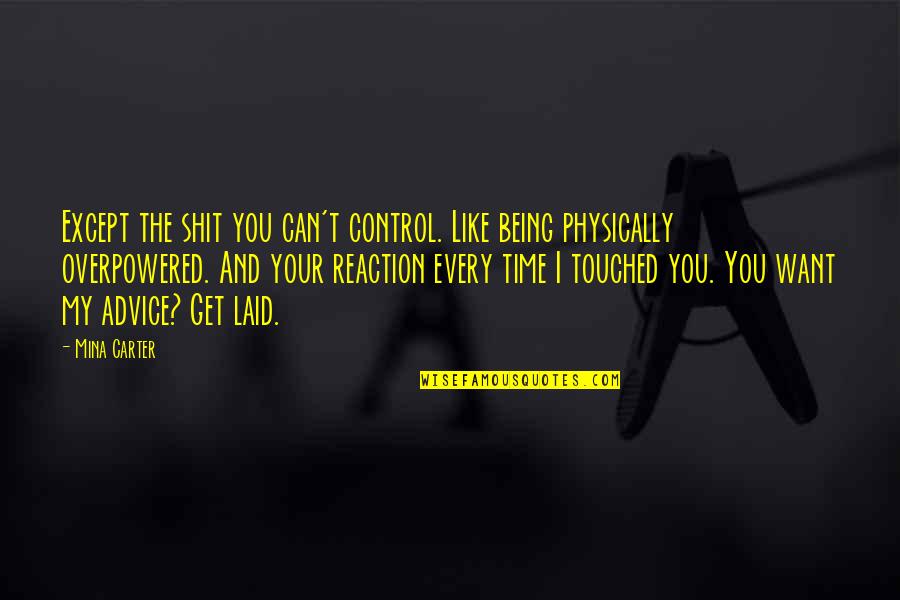 Except the shit you can't control. Like being physically overpowered. And your reaction every time I touched you. You want my advice? Get laid.
—
Mina Carter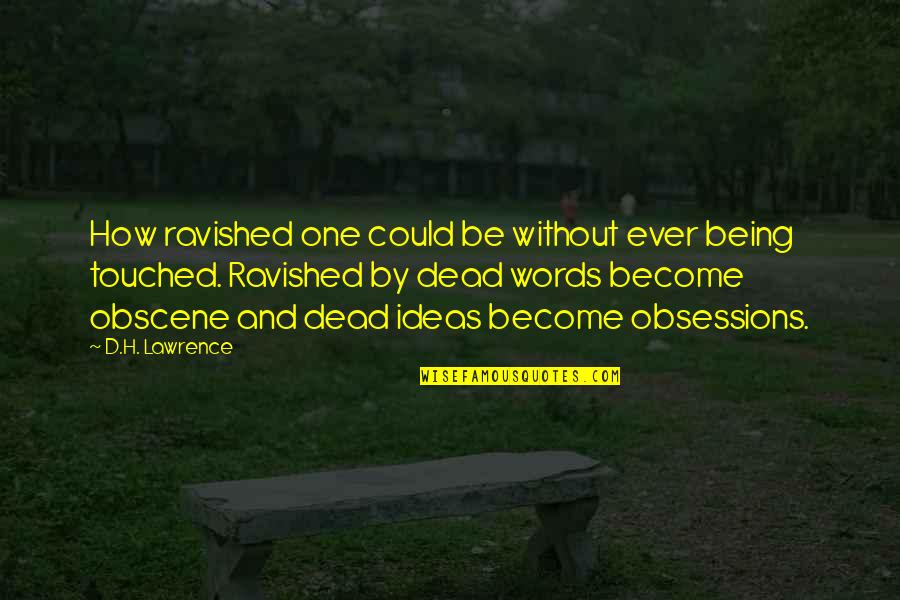 How ravished one could be without ever being touched. Ravished by dead words become obscene and dead ideas become obsessions.
—
D.H. Lawrence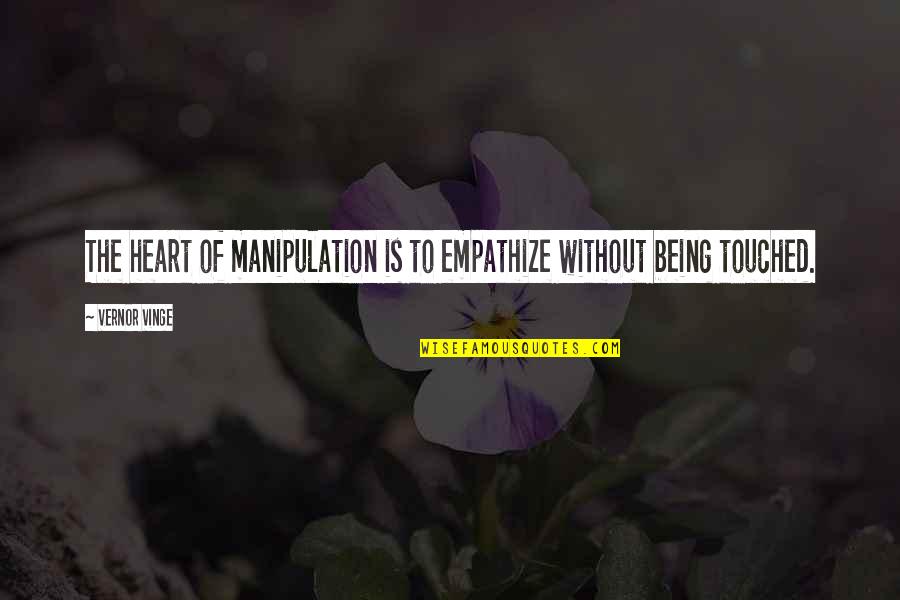 The heart of manipulation is to empathize without being touched.
—
Vernor Vinge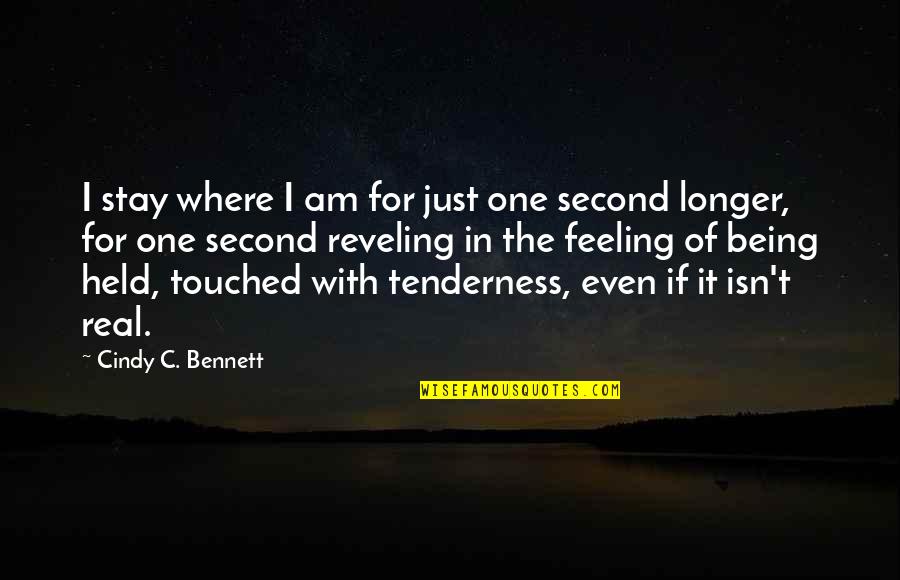 I stay where I am for just one second longer, for one second reveling in the feeling of being held, touched with tenderness, even if it isn't real. —
Cindy C. Bennett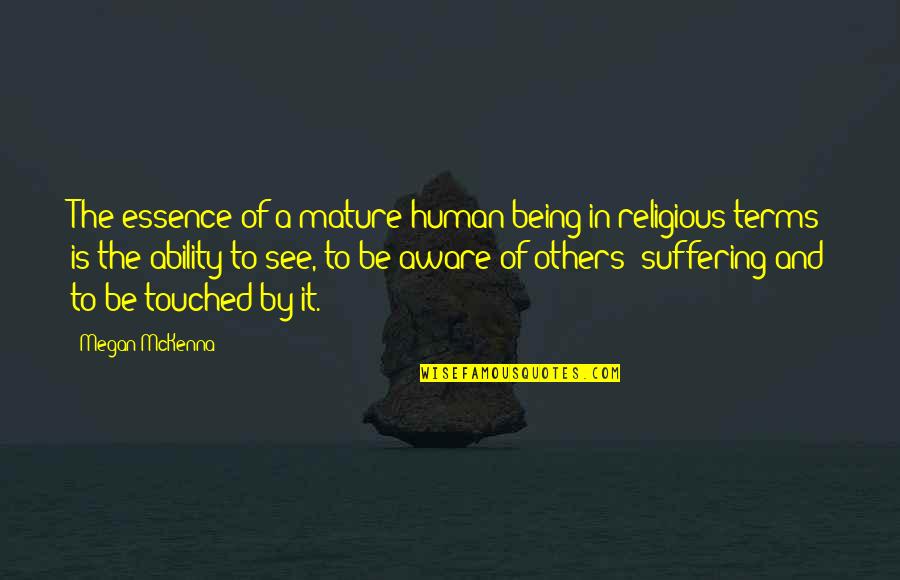 The essence of a mature human being in religious terms is the ability to see, to be aware of others' suffering and to be touched by it. —
Megan McKenna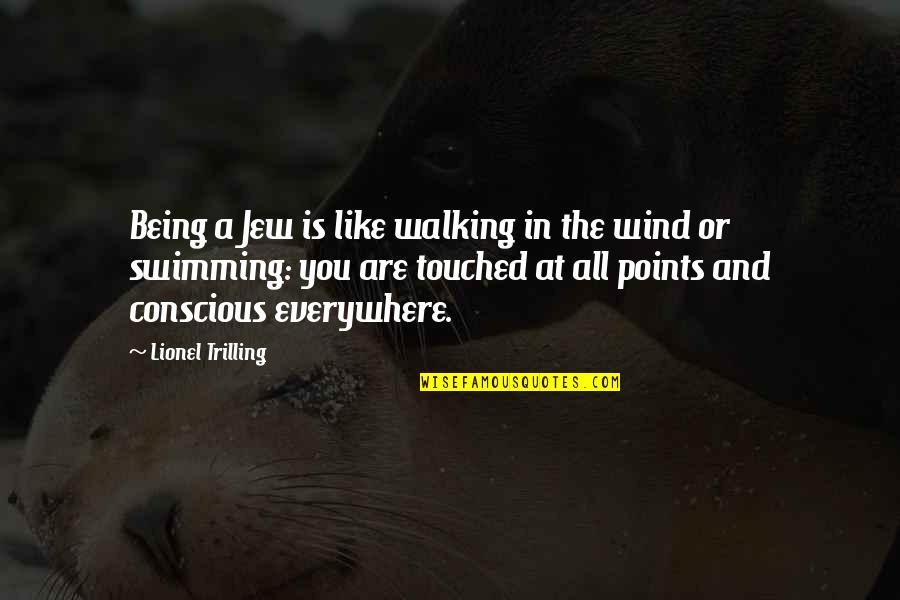 Being a Jew is like walking in the wind or swimming: you are touched at all points and conscious everywhere. —
Lionel Trilling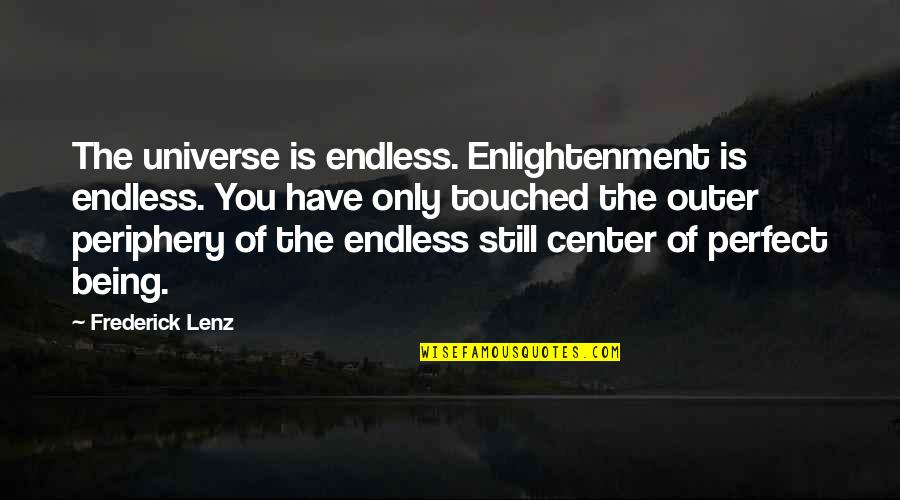 The universe is endless. Enlightenment is endless. You have only touched the outer periphery of the endless still center of perfect being. —
Frederick Lenz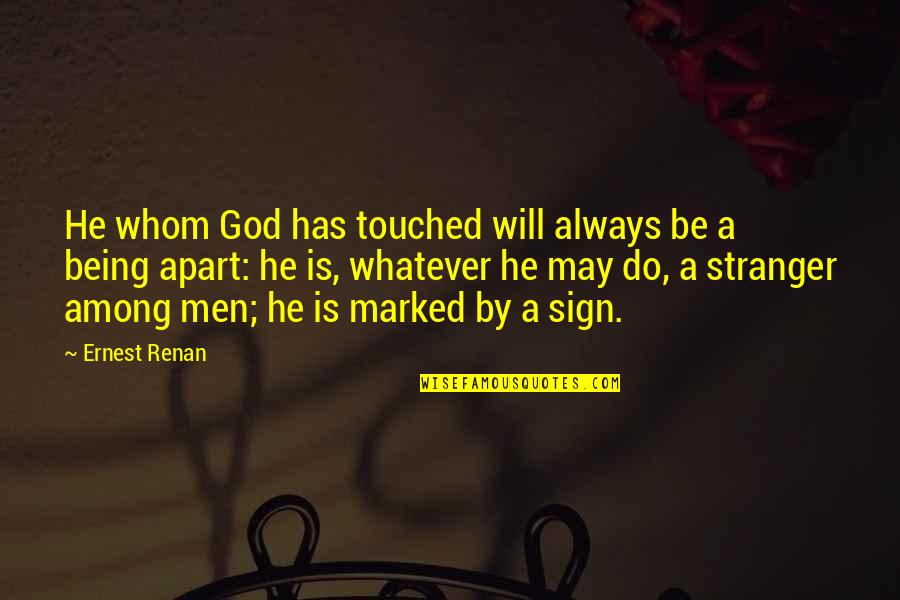 He whom God has touched will always be a being apart: he is, whatever he may do, a stranger among men; he is marked by a sign. —
Ernest Renan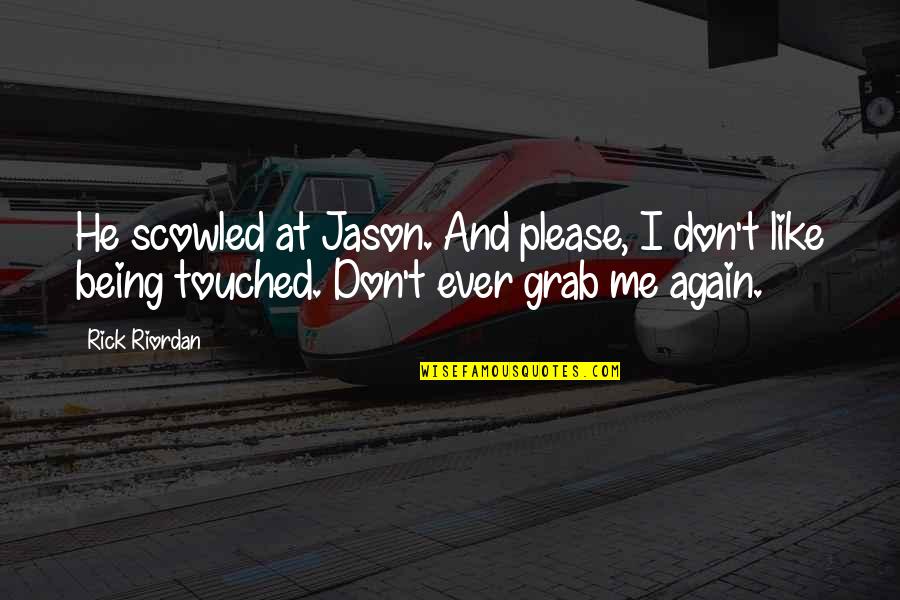 He scowled at Jason. And please, I don't like being touched. Don't ever grab me again. —
Rick Riordan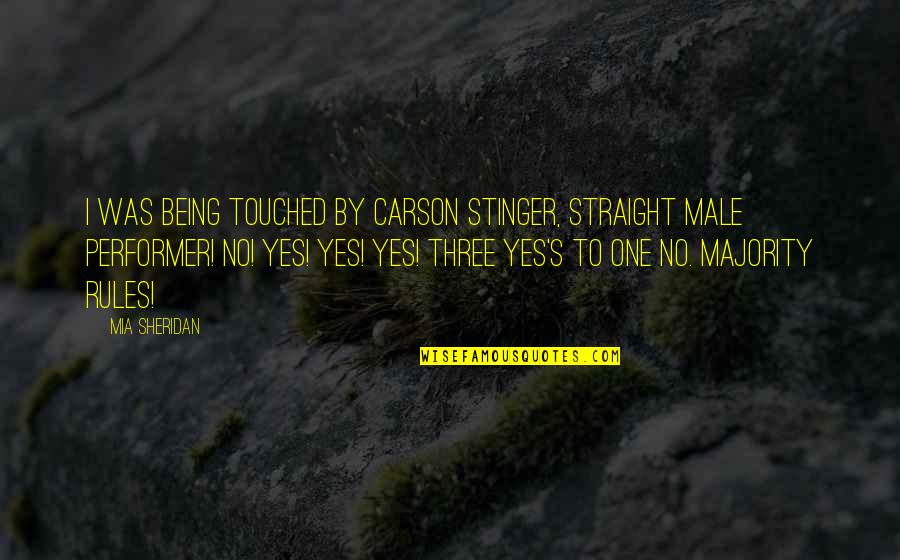 I was being touched by Carson Stinger, Straight Male Performer! No! Yes! Yes! Yes! Three yes's to one no. Majority rules! —
Mia Sheridan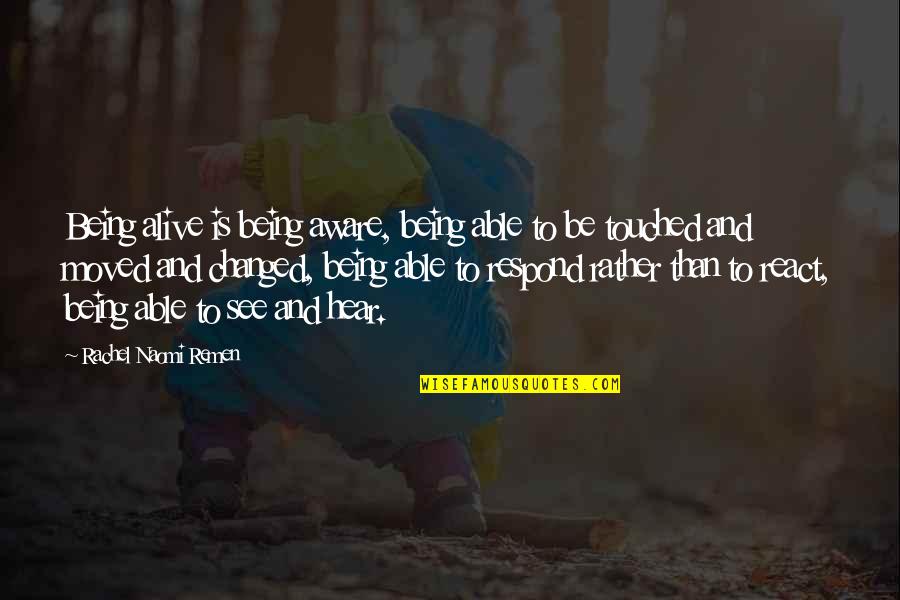 Being alive is being aware, being able to be touched and moved and changed, being able to respond rather than to react, being able to see and hear. —
Rachel Naomi Remen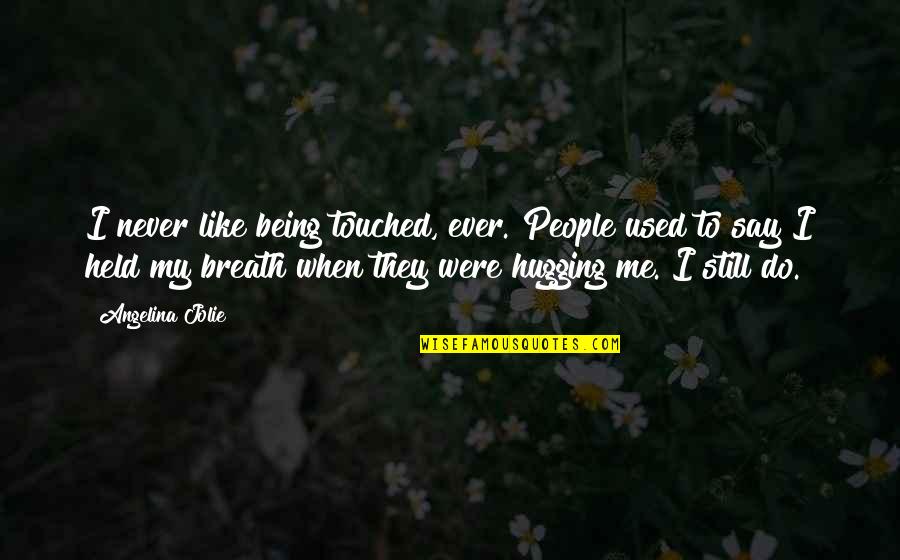 I never like being touched, ever. People used to say I held my breath when they were hugging me. I still do. —
Angelina Jolie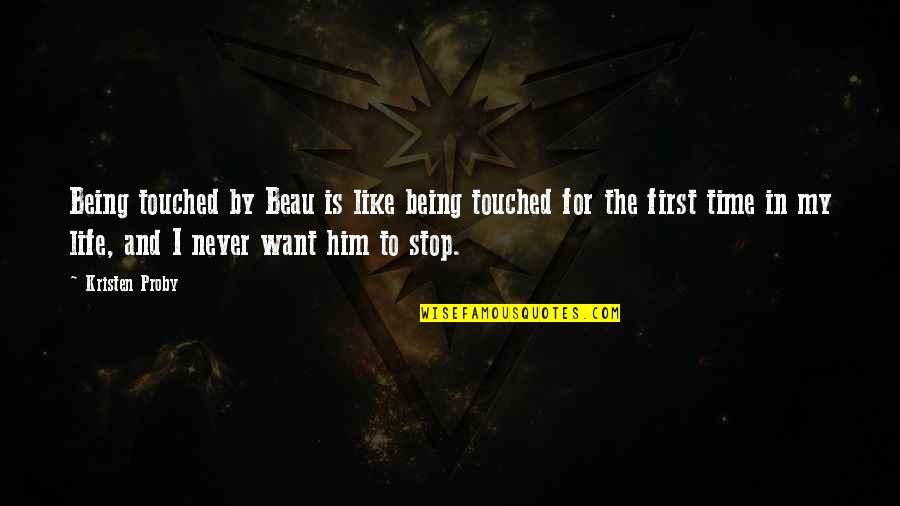 Being touched by Beau is like being touched for the first time in my life, and I never want him to stop. —
Kristen Proby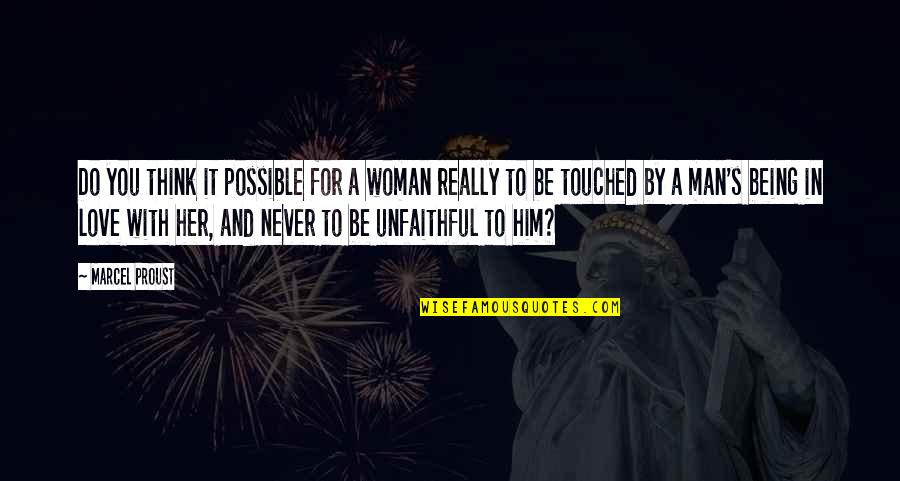 Do you think it possible for a woman really to be touched by a man's being in love with her, and never to be unfaithful to him? —
Marcel Proust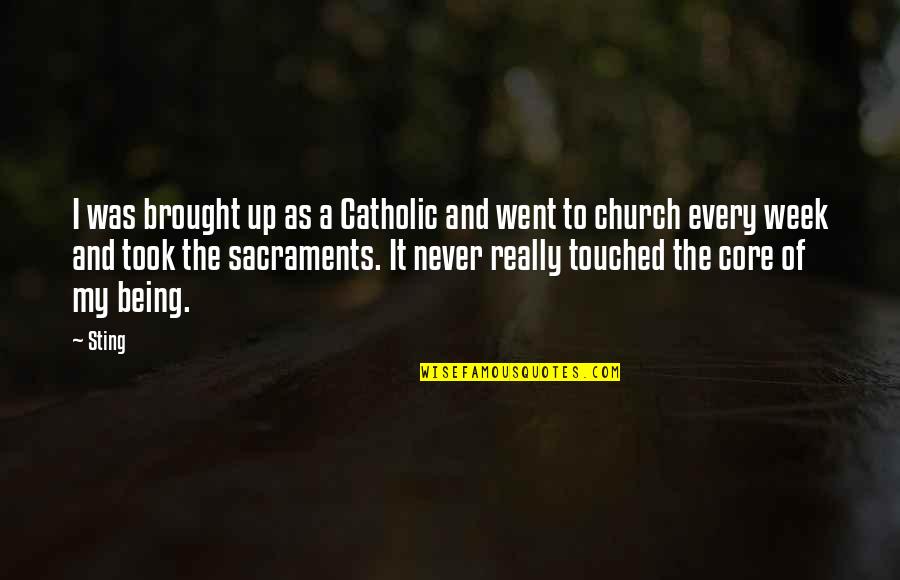 I was brought up as a Catholic and went to church every week and took the sacraments. It never really touched the core of my being. —
Sting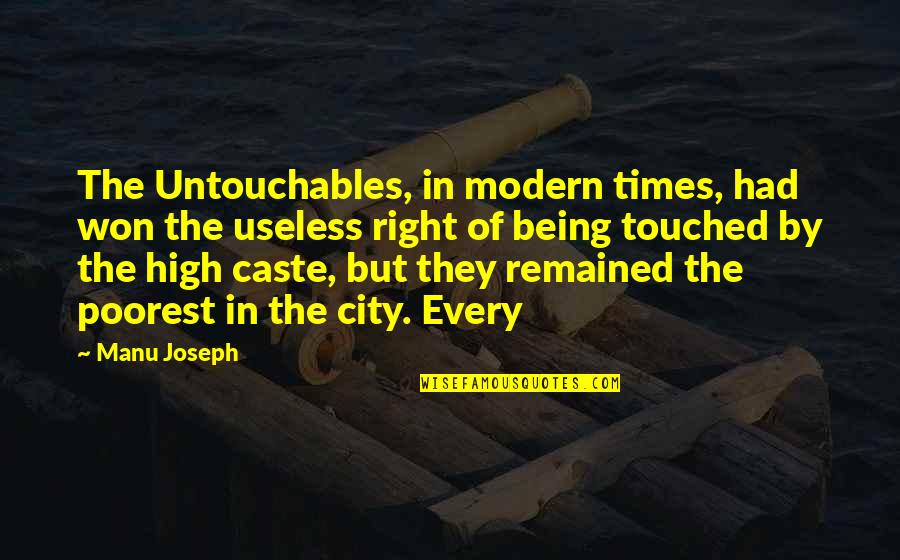 The Untouchables, in modern times, had won the useless right of being touched by the high caste, but they remained the poorest in the city. Every —
Manu Joseph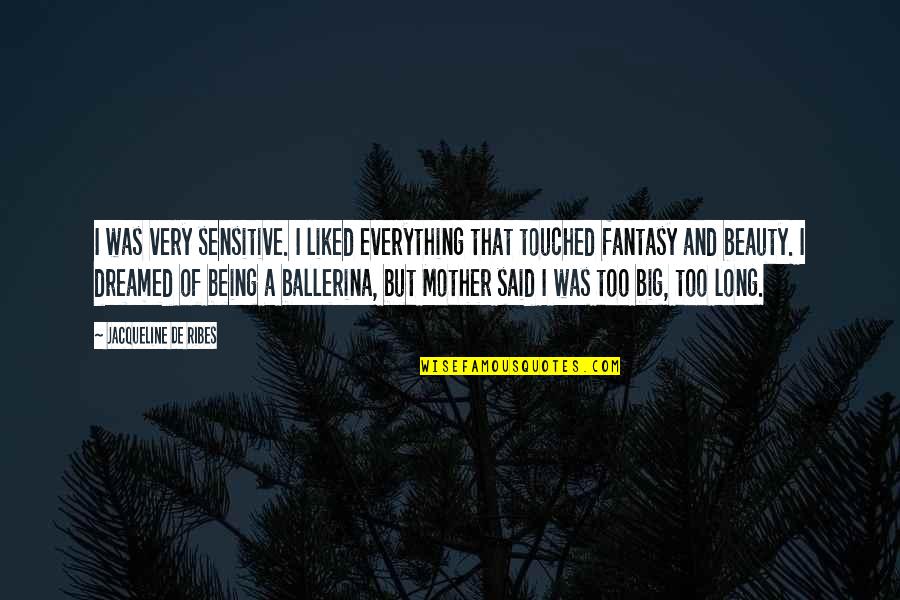 I was very sensitive. I liked everything that touched fantasy and beauty. I dreamed of being a ballerina, but Mother said I was too big, too long. —
Jacqueline De Ribes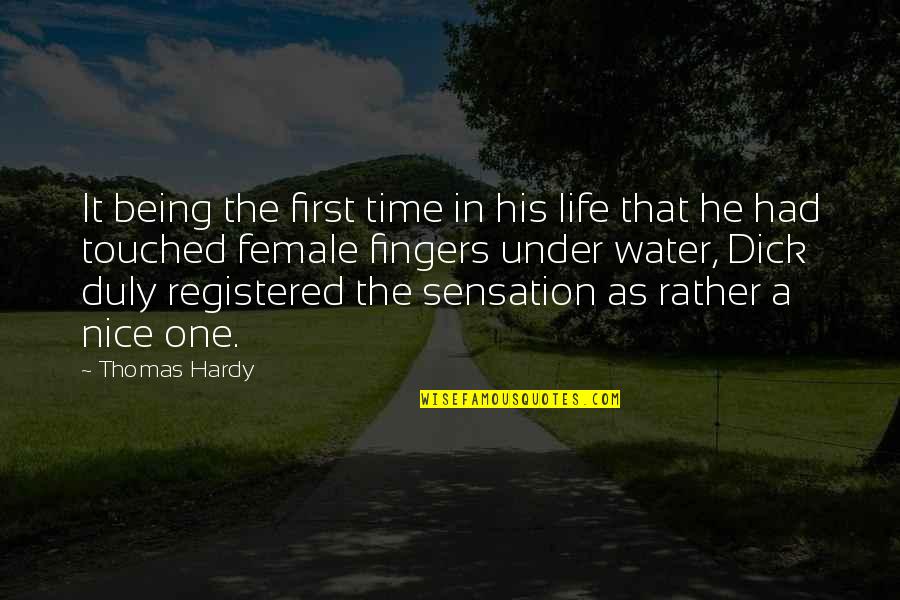 It being the first time in his life that he had touched female fingers under water, Dick duly registered the sensation as rather a nice one. —
Thomas Hardy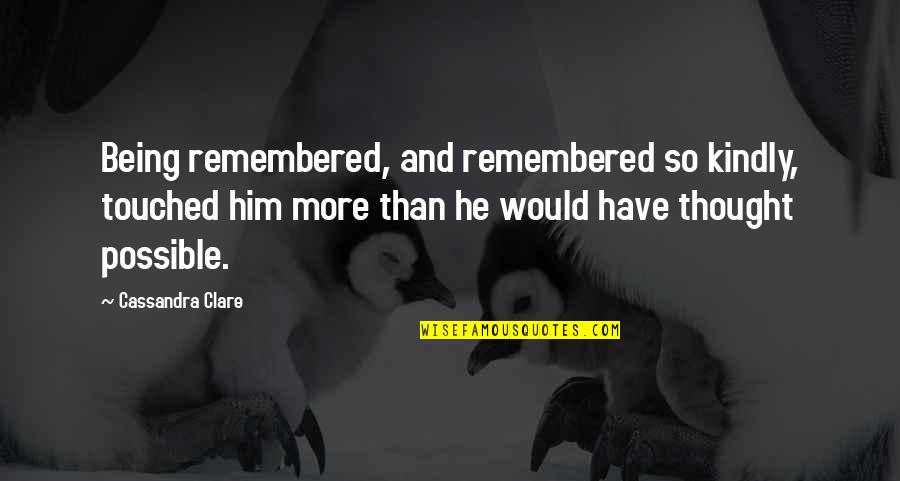 Being remembered, and remembered so kindly, touched him more than he would have thought possible. —
Cassandra Clare
Being from Australia, I've never even touched a gun. It's so not a part of our culture. —
Emily Browning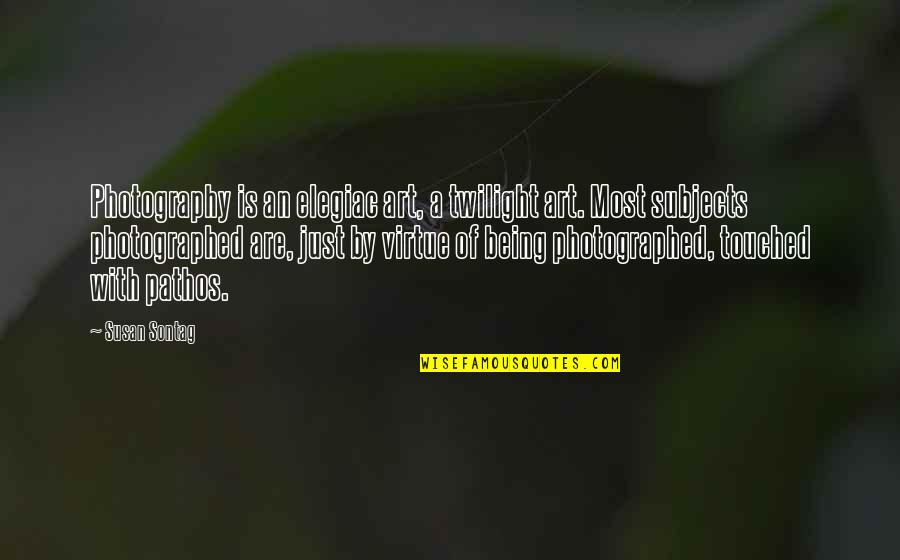 Photography is an elegiac art, a twilight art. Most subjects photographed are, just by virtue of being photographed, touched with pathos. —
Susan Sontag
Never - NEVER touch me again, you filthy fucking animal, replied Gora standing over the writhing Hitbear. —
Brad McKinniss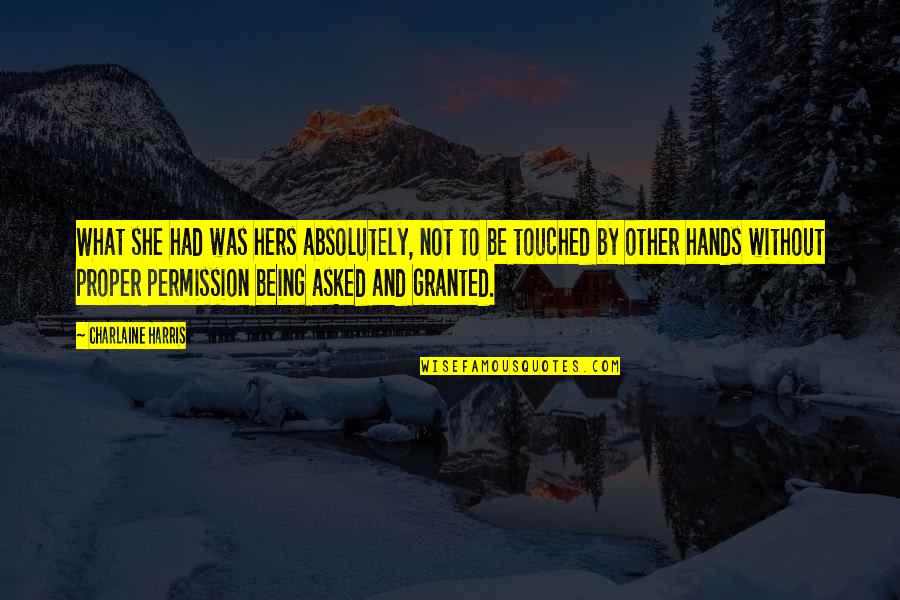 What she had was hers absolutely, not to be touched by other hands without proper permission being asked and granted. —
Charlaine Harris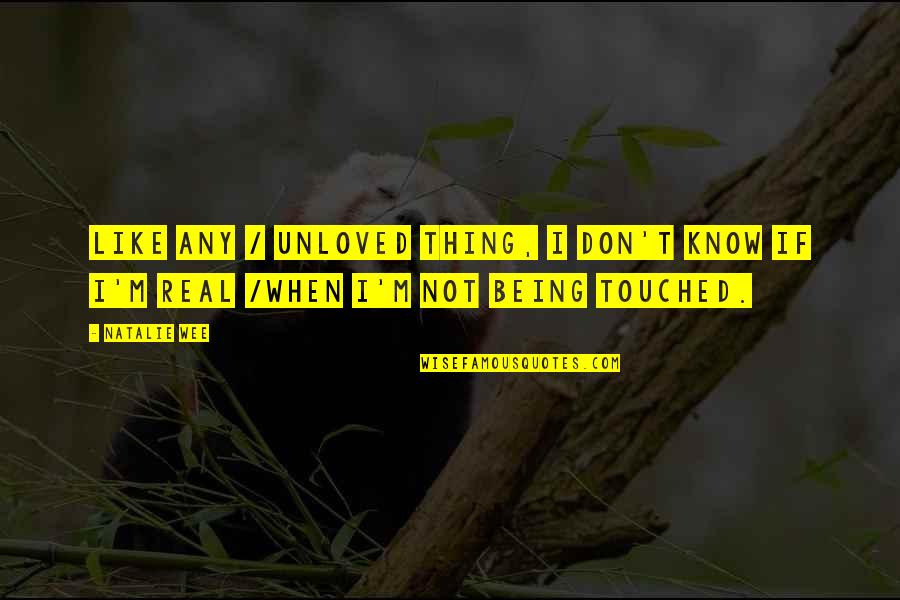 Like any / unloved thing, I don't know if I'm real /
when I'm
not being touched
. —
Natalie Wee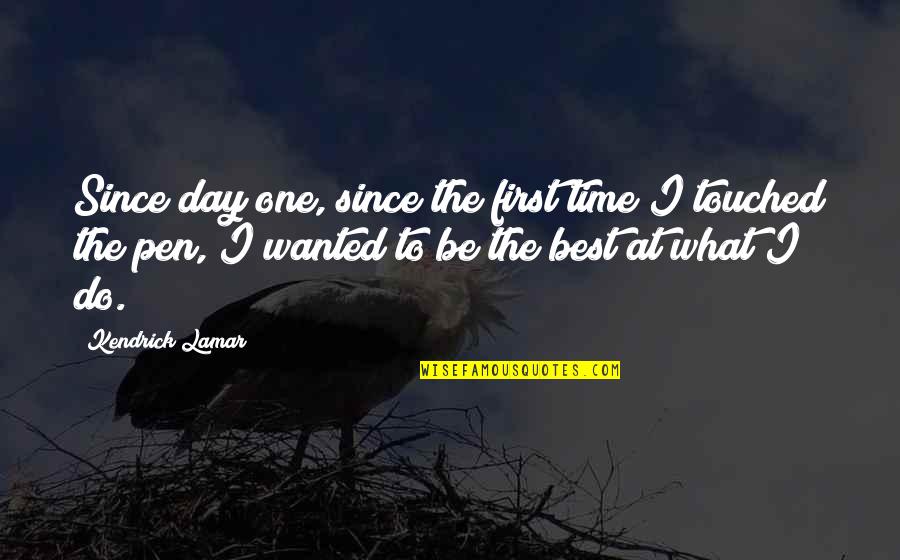 Since day one, since the first time I touched the pen, I wanted to be the best at what I do. —
Kendrick Lamar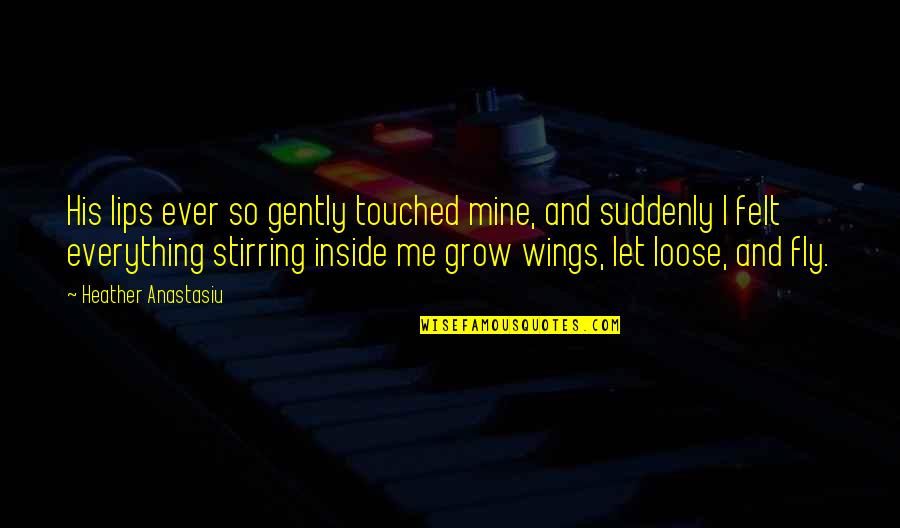 His lips ever so gently touched mine, and suddenly I felt everything stirring inside me grow wings, let loose, and fly. —
Heather Anastasiu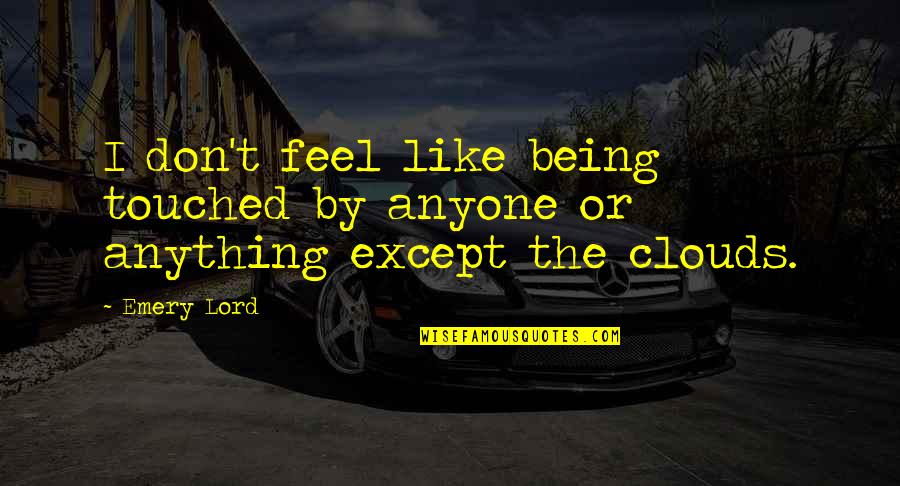 I don't feel like being touched by anyone or anything except the clouds. —
Emery Lord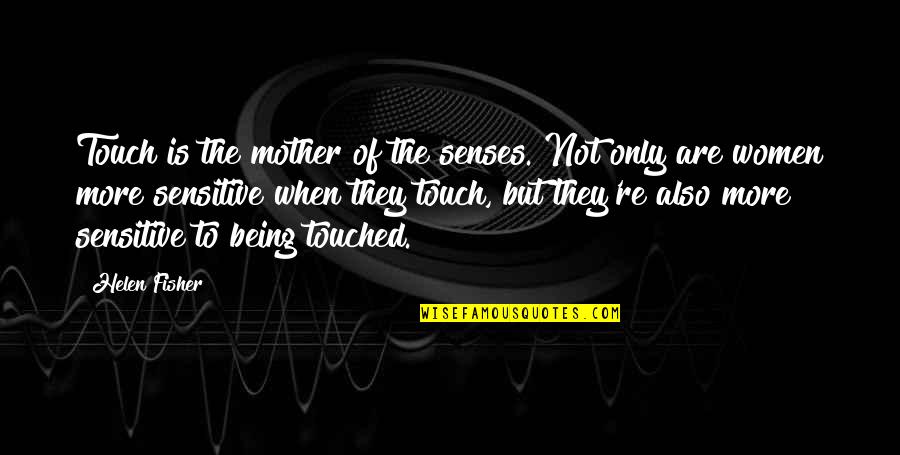 Touch is the mother of the senses. Not only are women more sensitive when they touch, but they're also more sensitive to being touched. —
Helen Fisher