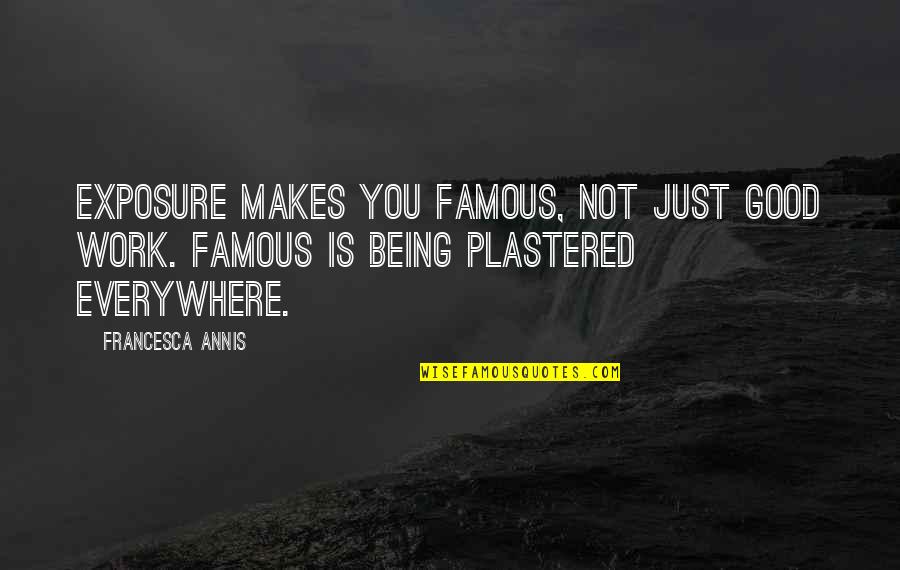 Exposure makes you famous, not just good work. Famous is being plastered everywhere.
—
Francesca Annis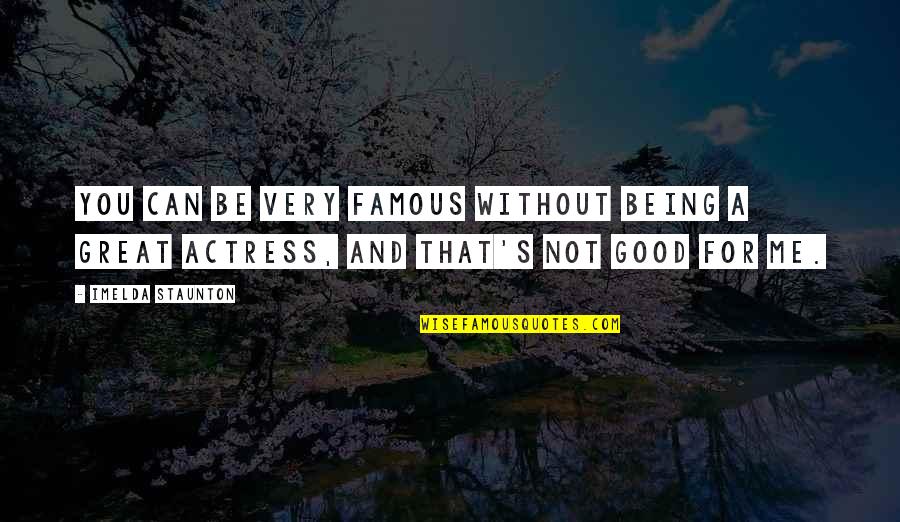 You can be very famous without being a great actress, and that's not good for me.
—
Imelda Staunton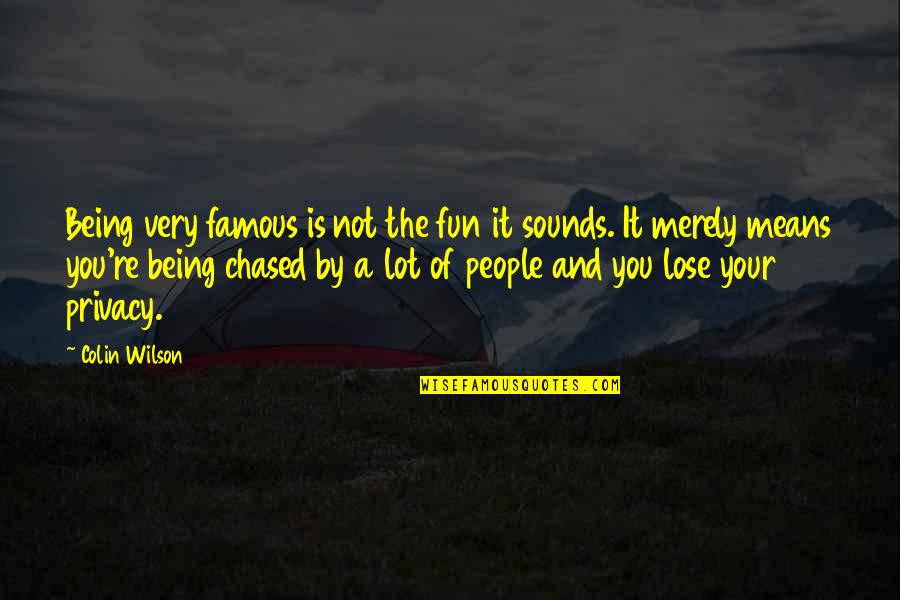 Being very famous is not the fun it sounds. It merely means you're being chased by a lot of people and you lose your privacy.
—
Colin Wilson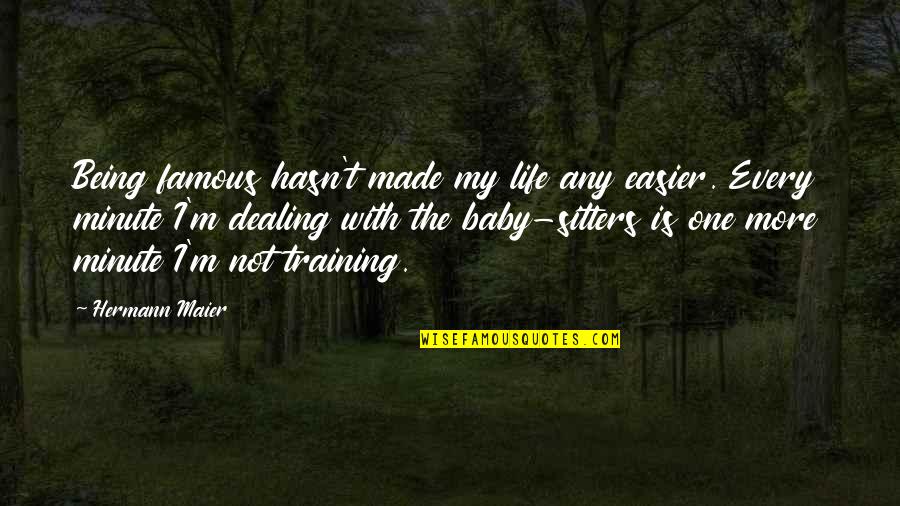 Being famous hasn't made my life any easier. Every minute I'm dealing with the baby-sitters is one more minute I'm not training.
—
Hermann Maier
I grew up in the limelight and being the child of someone famous. So my relationship with fame is not bedazzled.
—
Lupita Nyong'o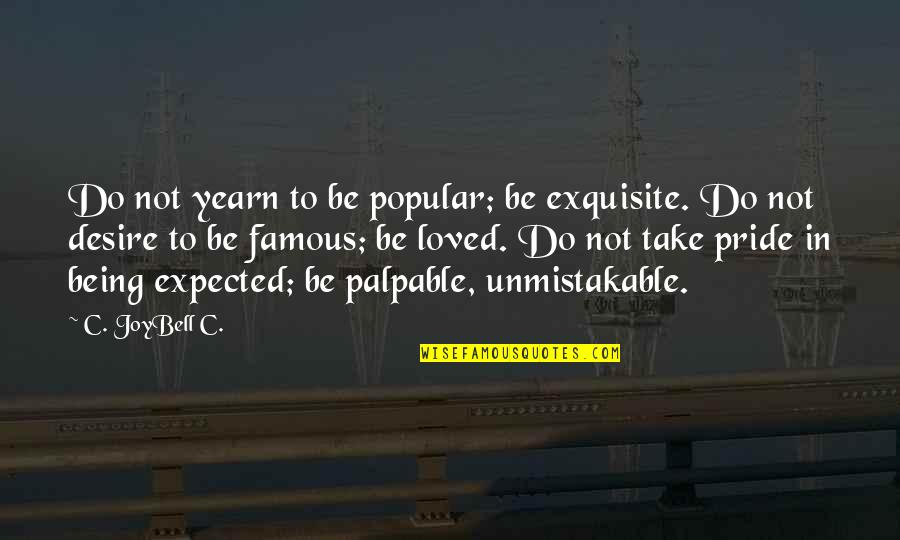 Do not yearn to be popular; be exquisite. Do not desire to be famous; be loved. Do not take pride in being expected; be palpable, unmistakable. —
C. JoyBell C.
Being famous is great, it's not like bad or horrible or anything. —
Dave Chappelle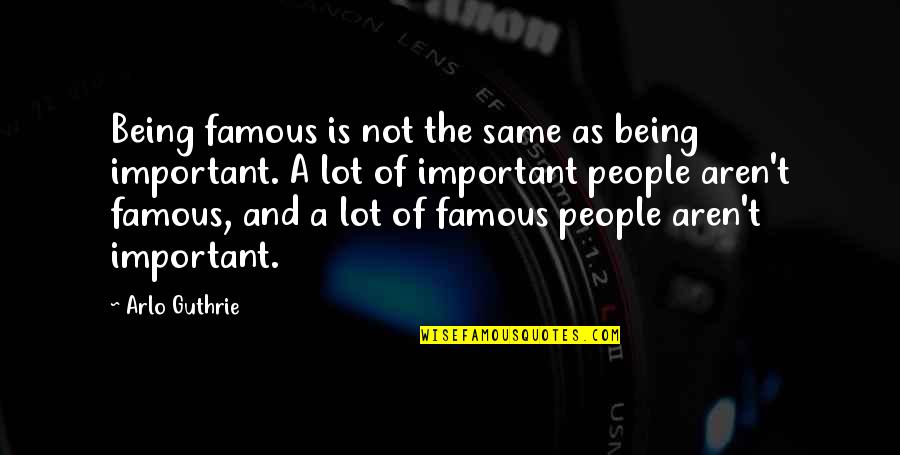 Being famous is not the same as being important. A lot of important people aren't famous, and a lot of famous people aren't important. —
Arlo Guthrie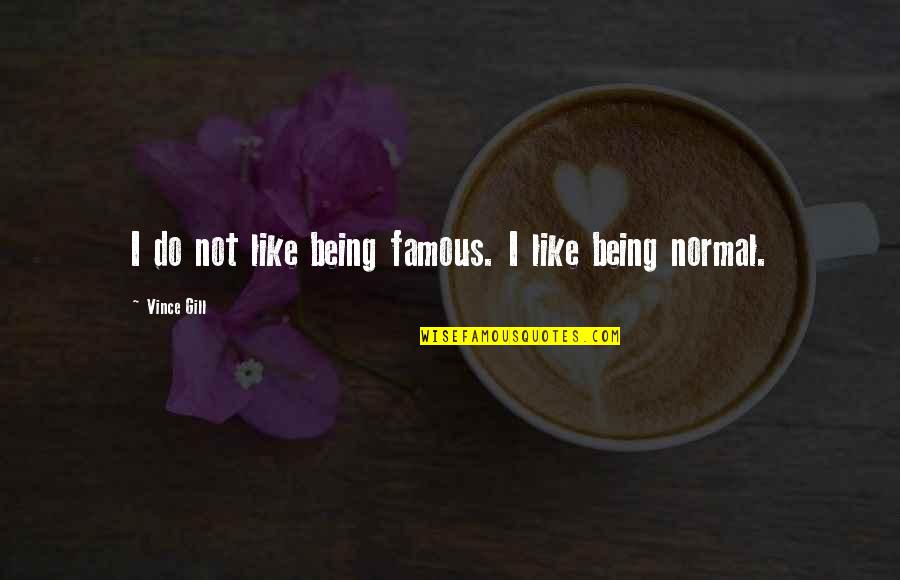 I do not like being famous. I like being normal. —
Vince Gill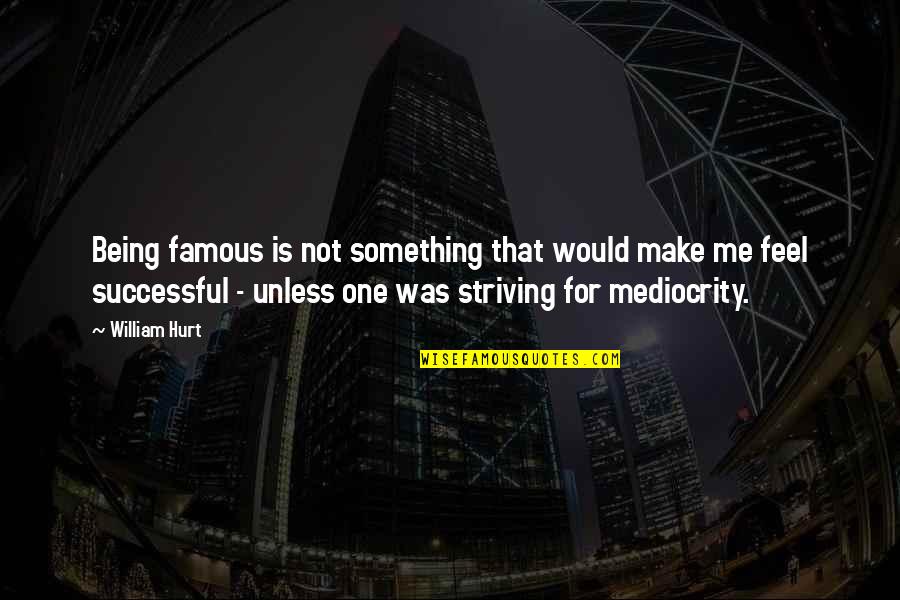 Being famous is not something that would make me feel successful - unless one was striving for mediocrity. —
William Hurt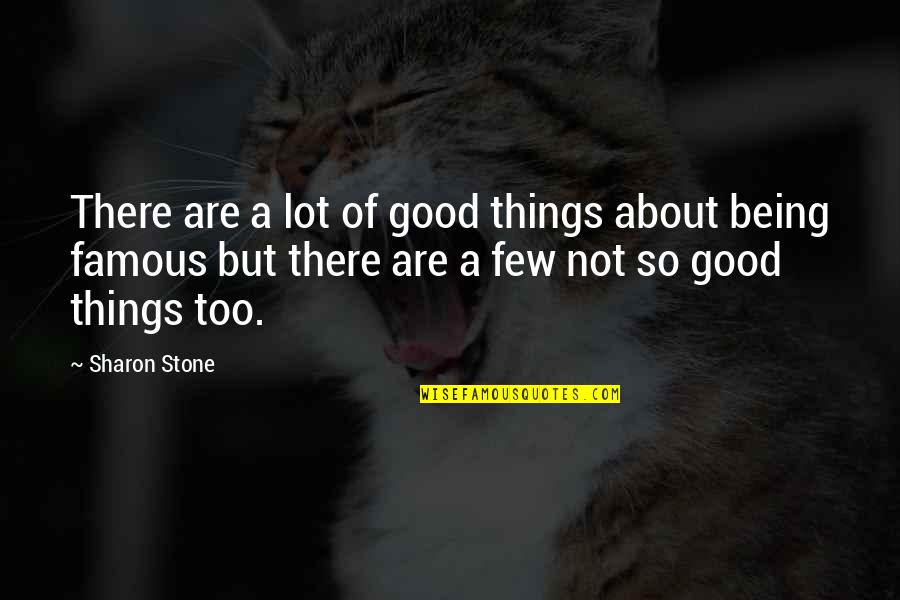 There are a lot of good things about being famous but there are a few not so good things too. —
Sharon Stone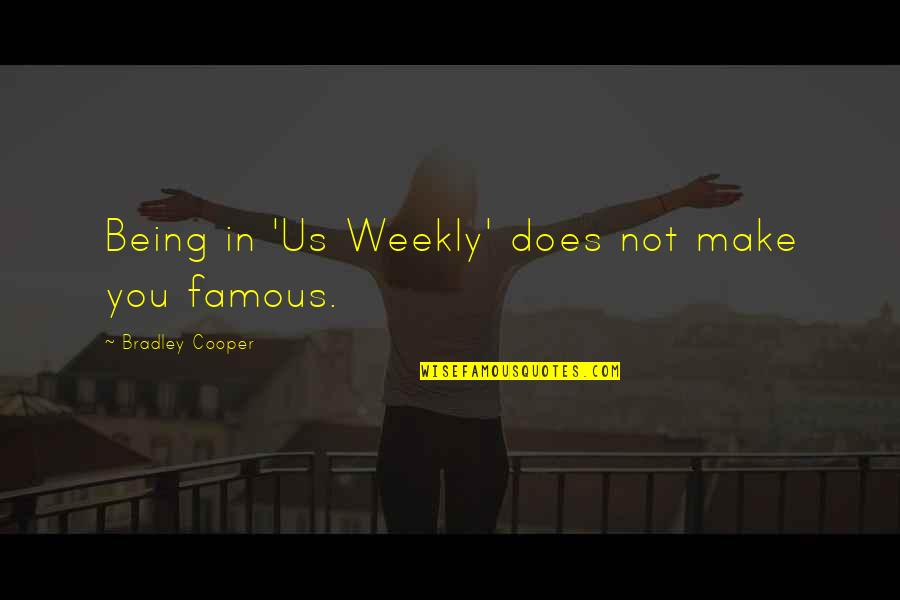 Being in 'Us Weekly' does not make you famous. —
Bradley Cooper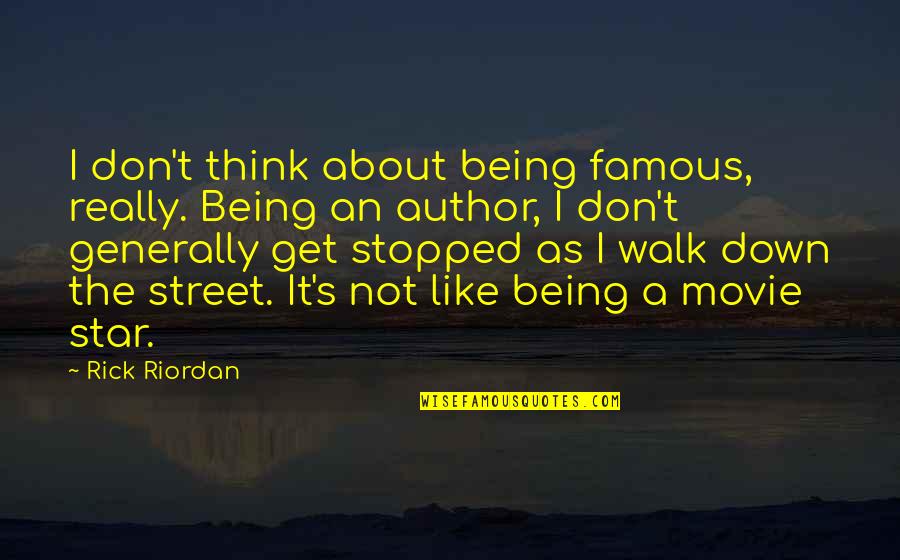 I don't think about being famous, really. Being an author, I don't generally get stopped as I walk down the street. It's not like being a movie star. —
Rick Riordan
I want to be successful, not famous. —
George Harrison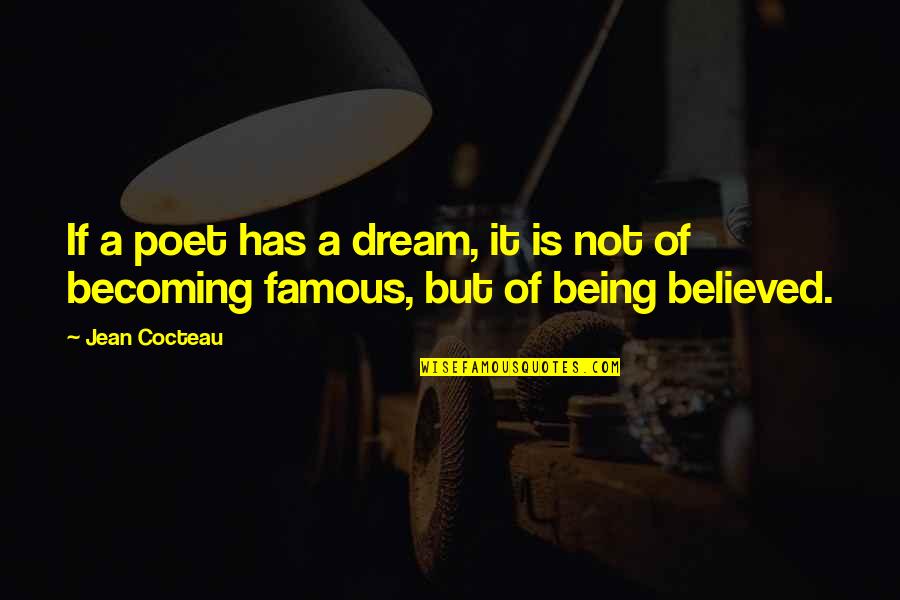 If a poet has a dream, it is not of becoming famous, but of being believed. —
Jean Cocteau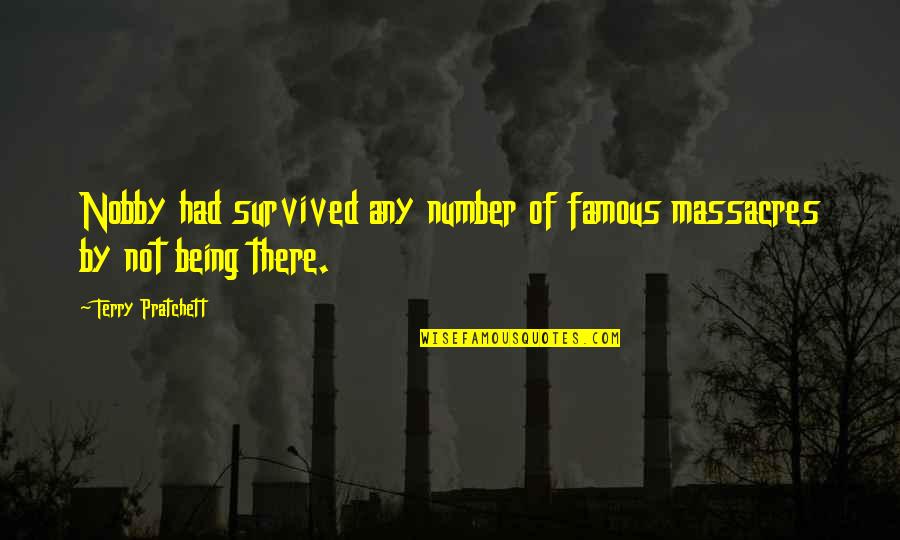 Nobby had survived any number of famous massacres by not being there. —
Terry Pratchett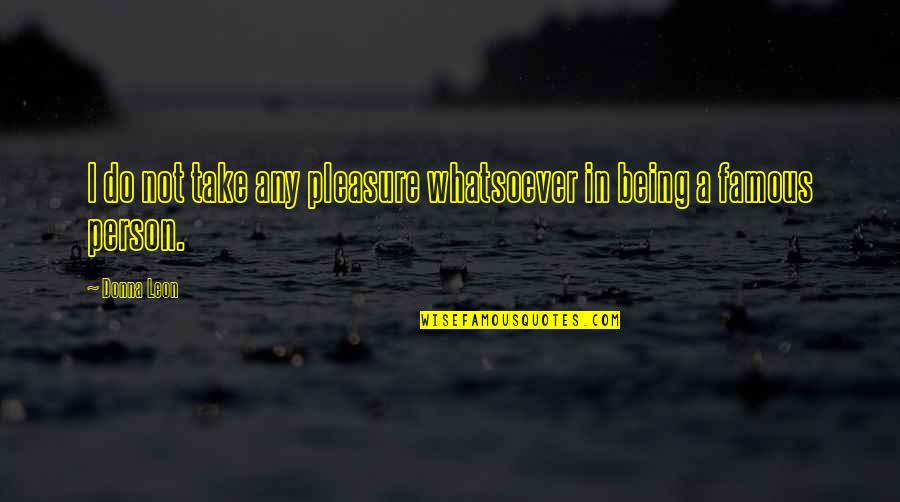 I do not take any pleasure whatsoever in being a famous person. —
Donna Leon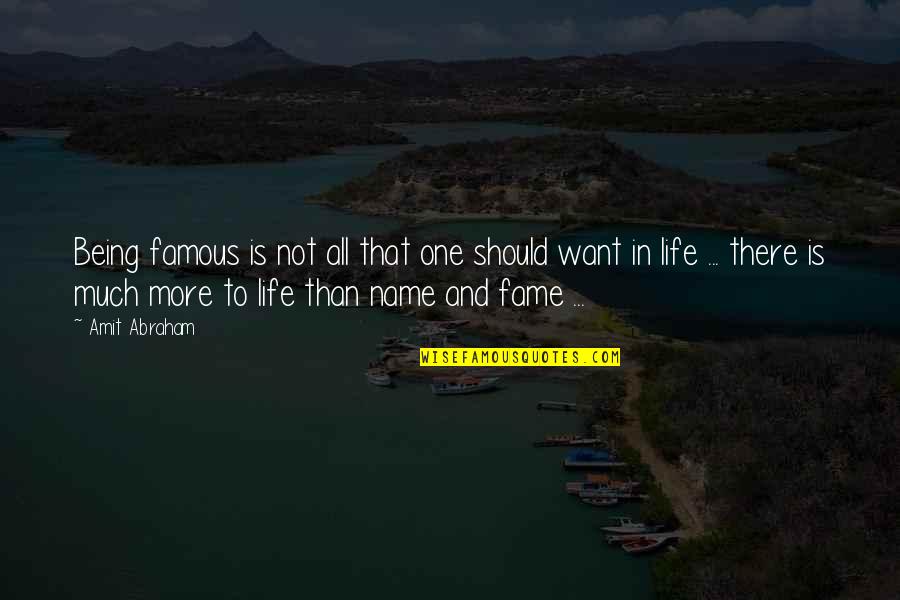 Being famous is not all that one should want in life ... there is much more to life than name and fame ... —
Amit Abraham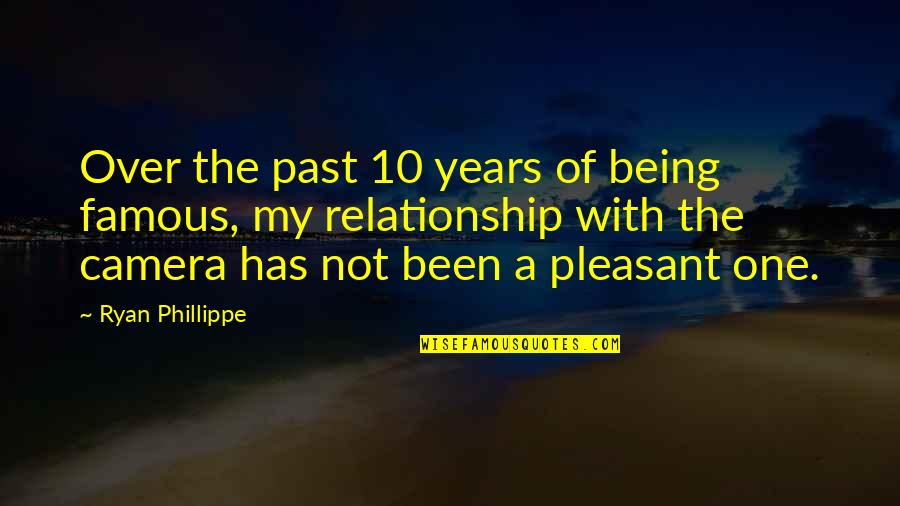 Over the past 10 years of being famous, my relationship with the camera has not been a pleasant one. —
Ryan Phillippe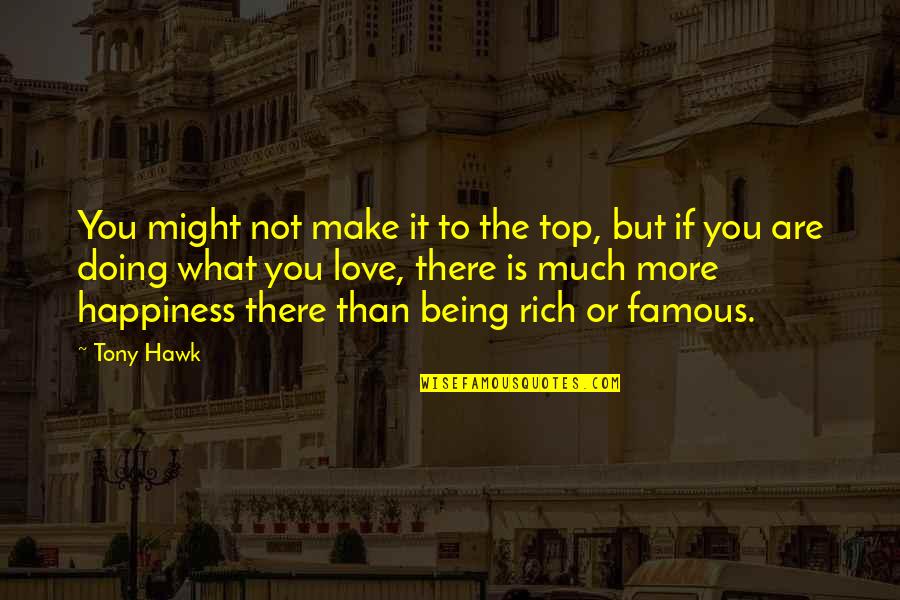 You might not make it to the top, but if you are doing what you love, there is much more happiness there than being rich or famous. —
Tony Hawk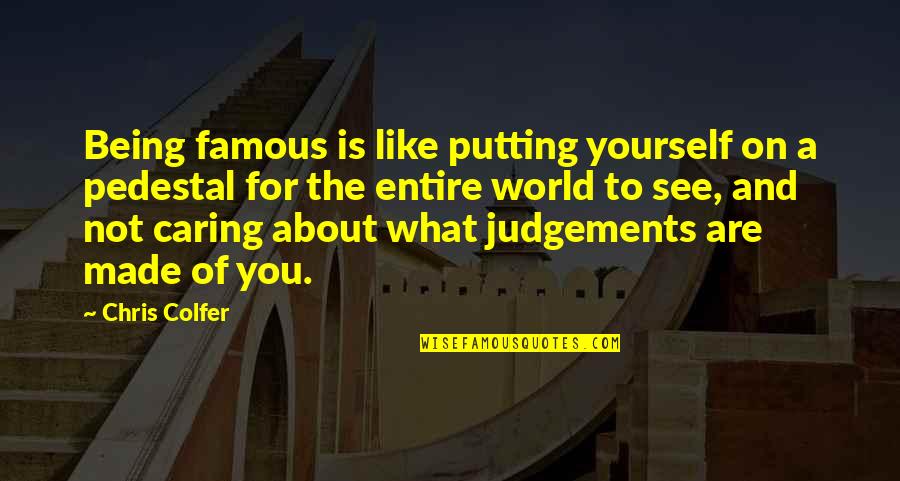 Being famous is like putting yourself on a pedestal for the entire world to see, and not caring about what judgements are made of you. —
Chris Colfer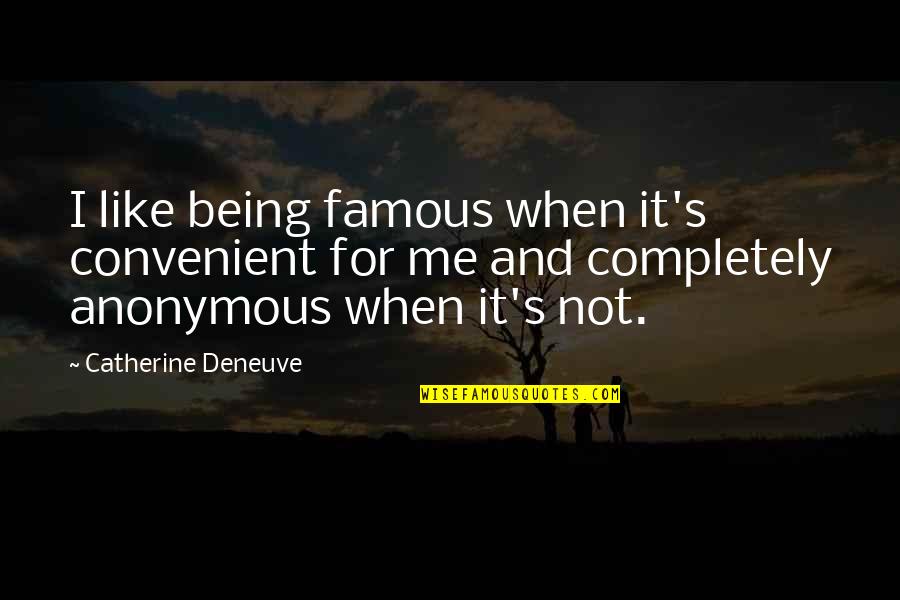 I like being famous when it's convenient for me and completely anonymous when it's not. —
Catherine Deneuve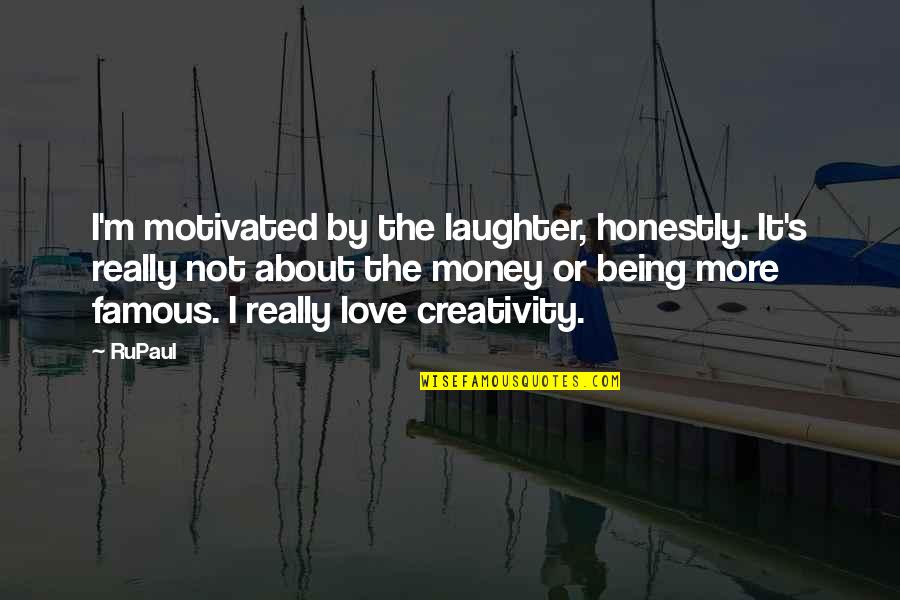 I'm motivated by the laughter, honestly. It's really not about the money or being more famous. I really love creativity. —
RuPaul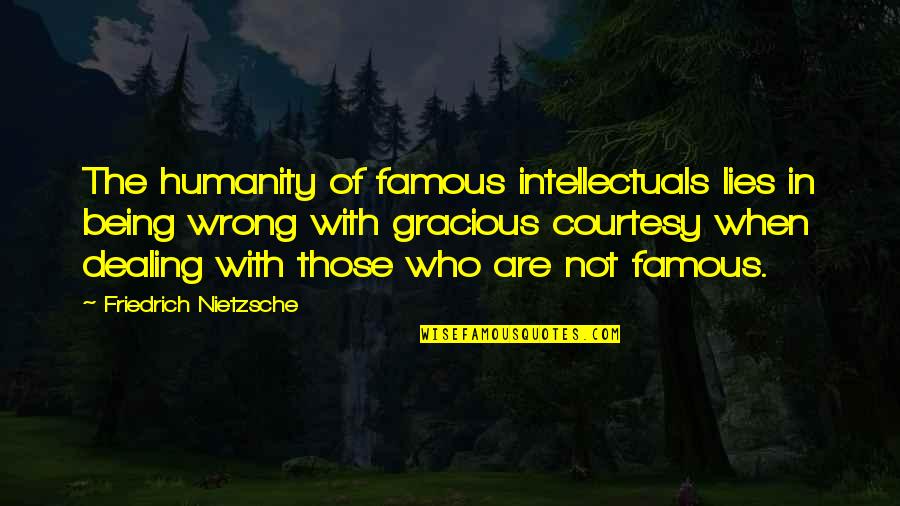 The humanity of famous intellectuals lies in being wrong with gracious courtesy when dealing with those who are not famous. —
Friedrich Nietzsche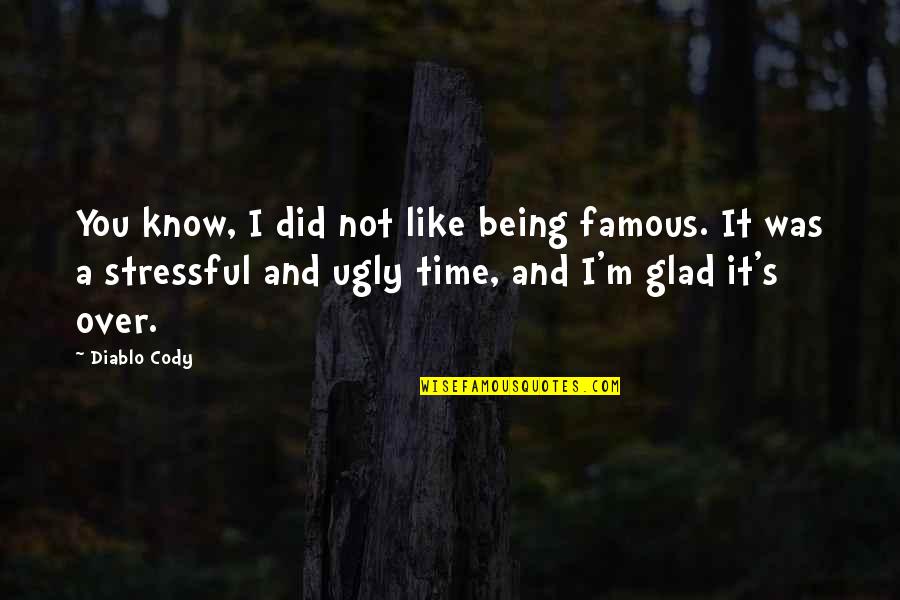 You know, I did not like being famous. It was a stressful and ugly time, and I'm glad it's over. —
Diablo Cody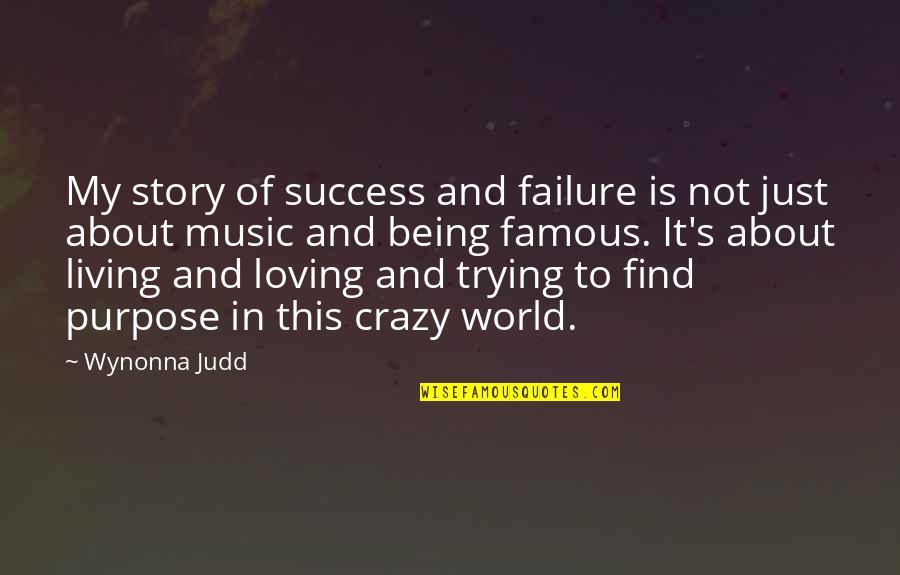 My story of success and failure is not just about music and being famous. It's about living and loving and trying to find purpose in this crazy world. —
Wynonna Judd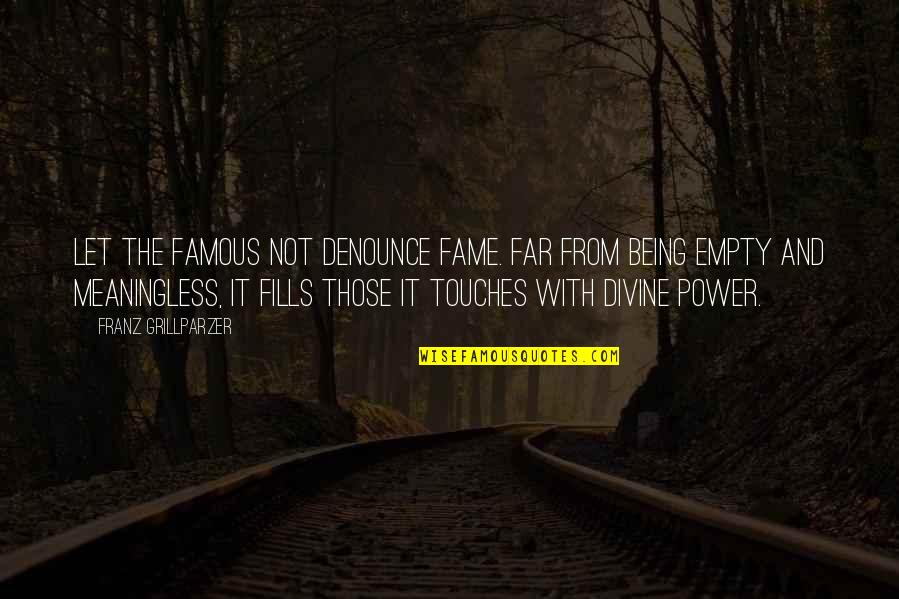 Let the famous not denounce fame. Far from being empty and meaningless, it fills those it touches with divine power. —
Franz Grillparzer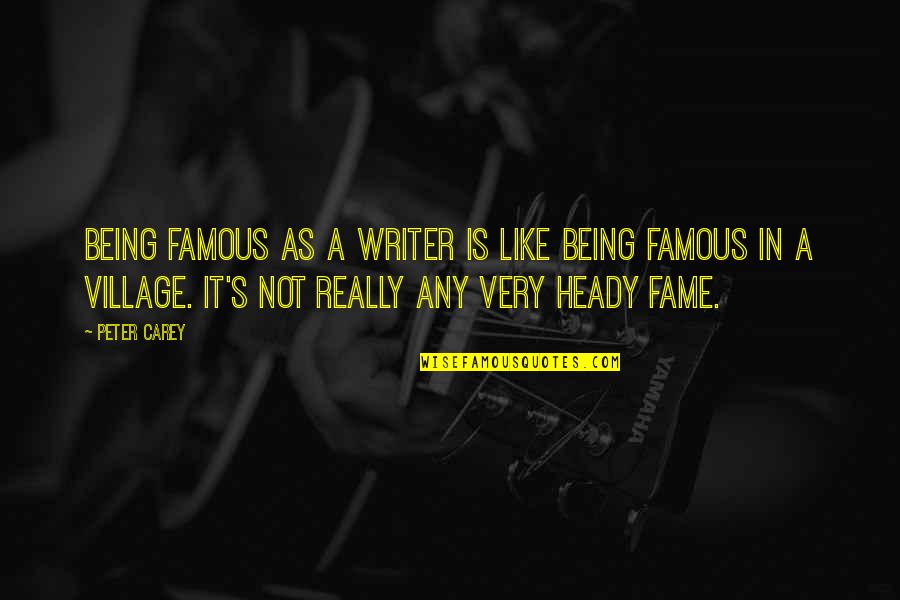 Being famous as a writer is like being famous in a village. It's not really any very heady fame. —
Peter Carey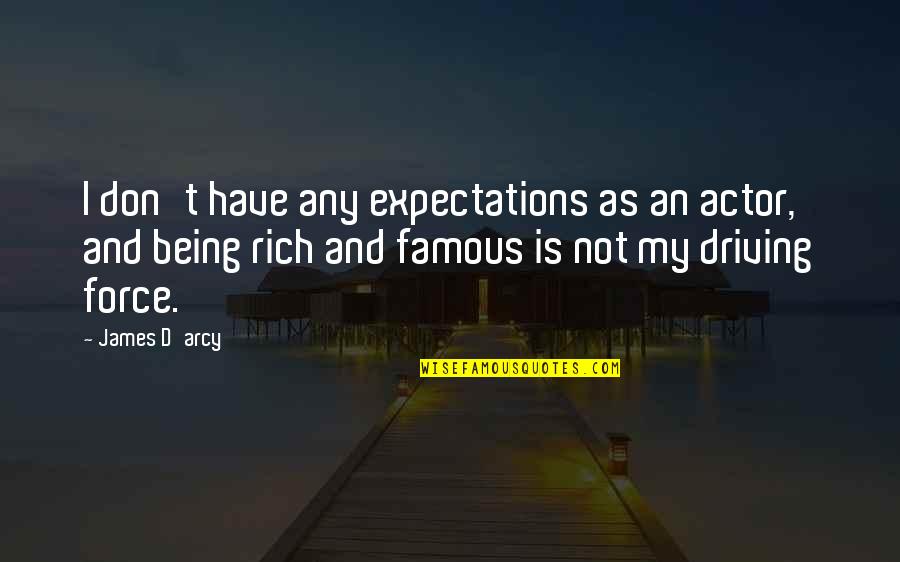 I don't have any expectations as an actor, and being rich and famous is not my driving force. —
James D'arcy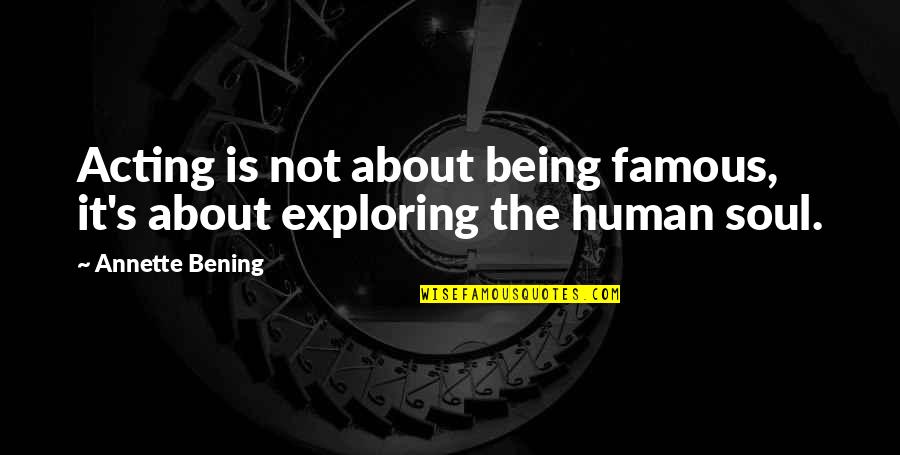 Acting is not about being famous, it's about exploring the human soul. —
Annette Bening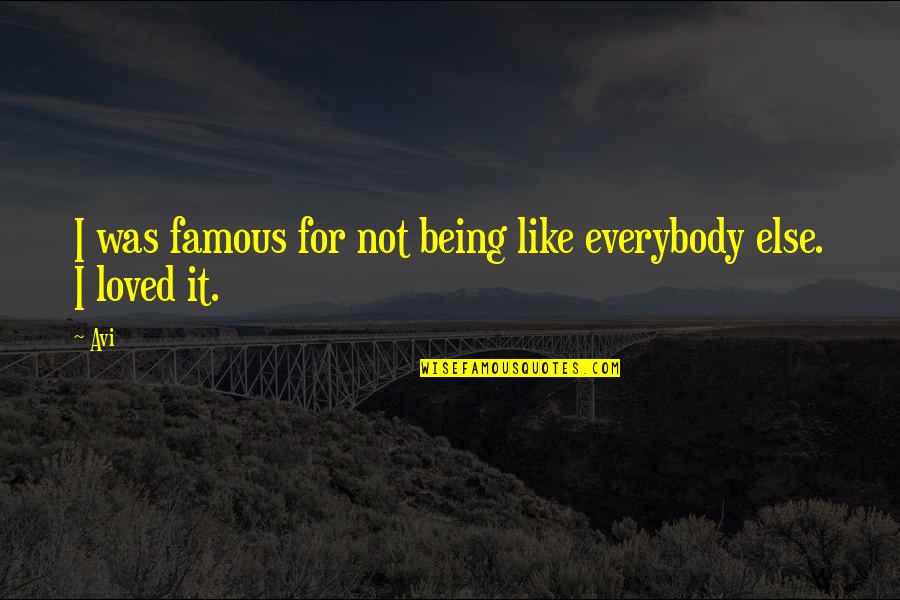 I was famous for not being like everybody else. I loved it. —
Avi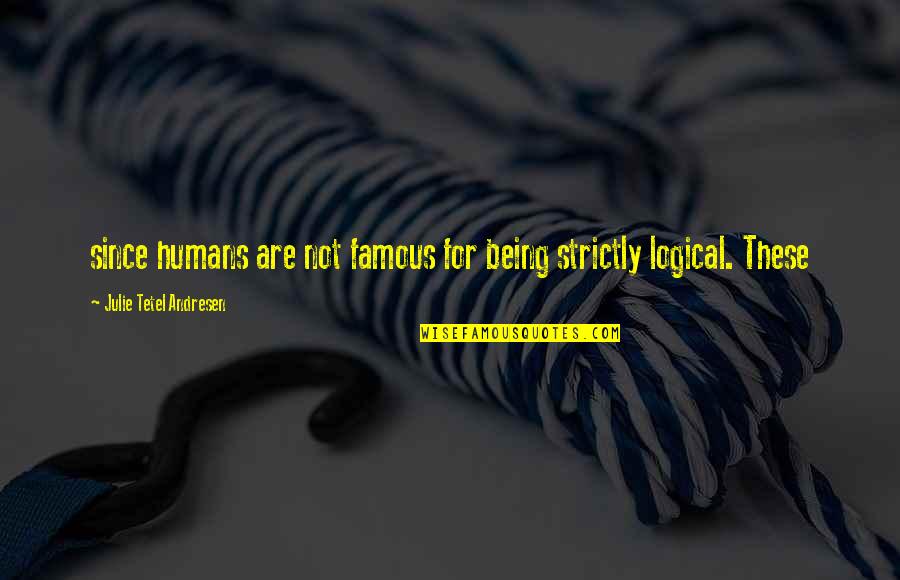 since humans are not famous for being strictly logical. These —
Julie Tetel Andresen