Amy King Quotes
Top 20 wise famous quotes and sayings by Amy King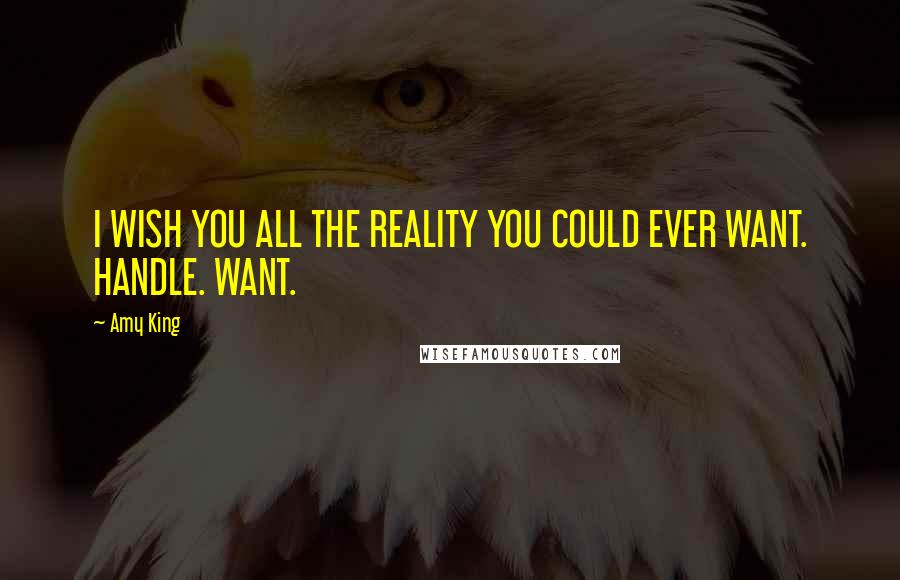 I WISH YOU ALL THE REALITY YOU COULD EVER WANT. HANDLE. WANT.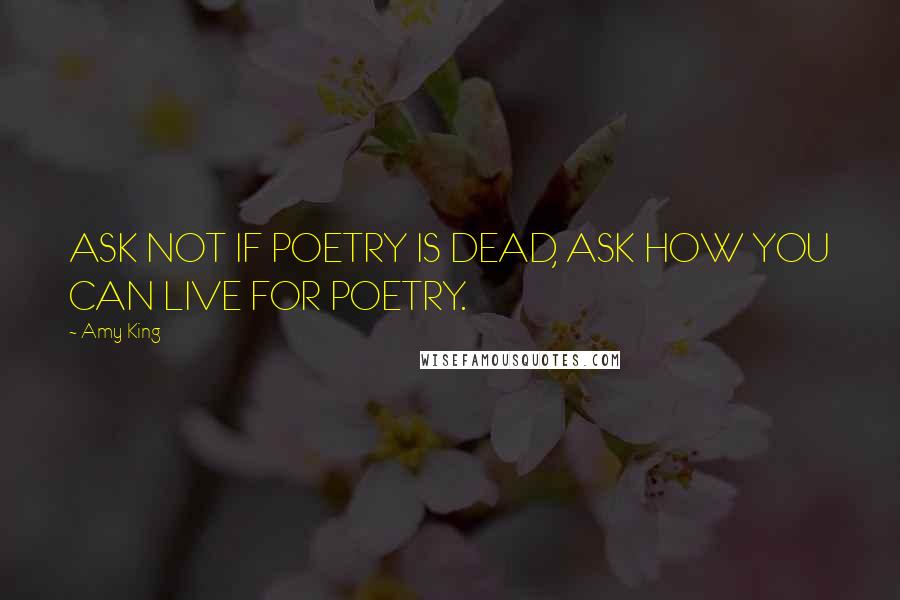 ASK NOT IF POETRY IS DEAD, ASK HOW YOU CAN LIVE FOR POETRY.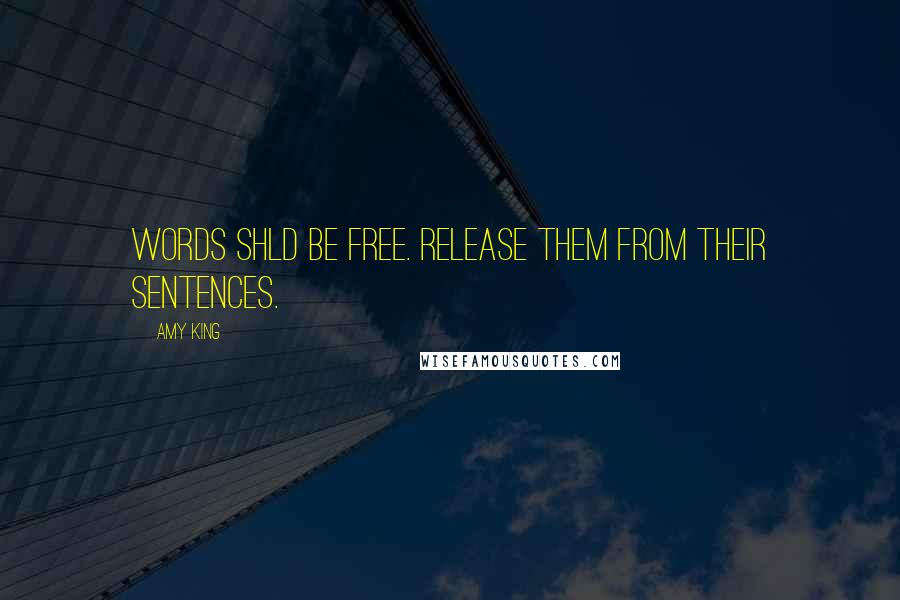 WORDS SHLD BE FREE. RELEASE THEM FROM THEIR SENTENCES.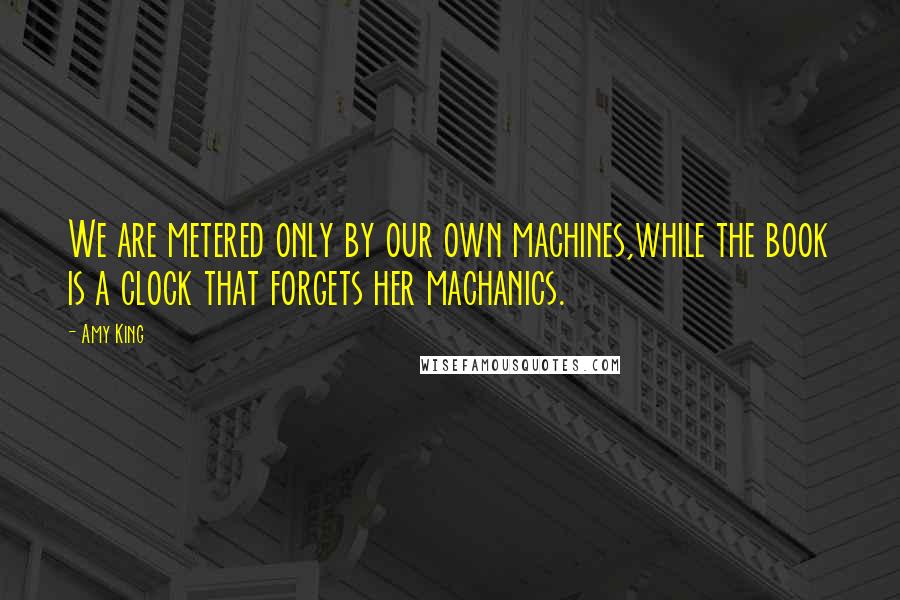 We are metered only by our own machines,
while the book is a clock that forgets her machanics.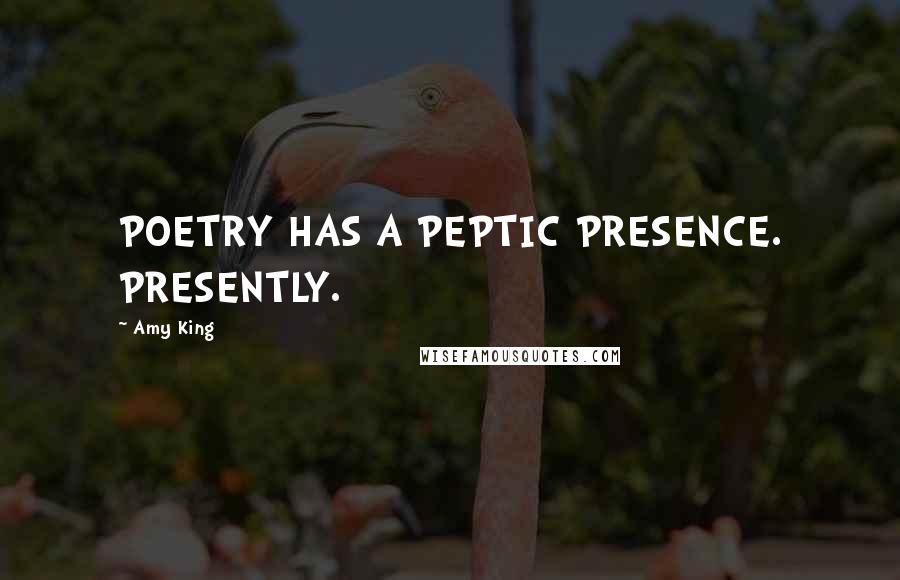 POETRY HAS A PEPTIC PRESENCE. PRESENTLY.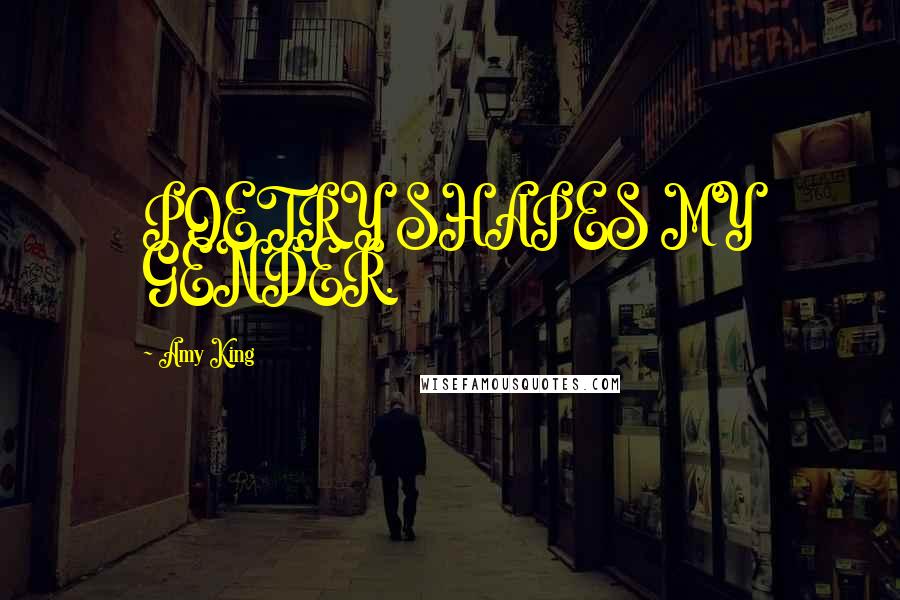 POETRY SHAPES MY GENDER.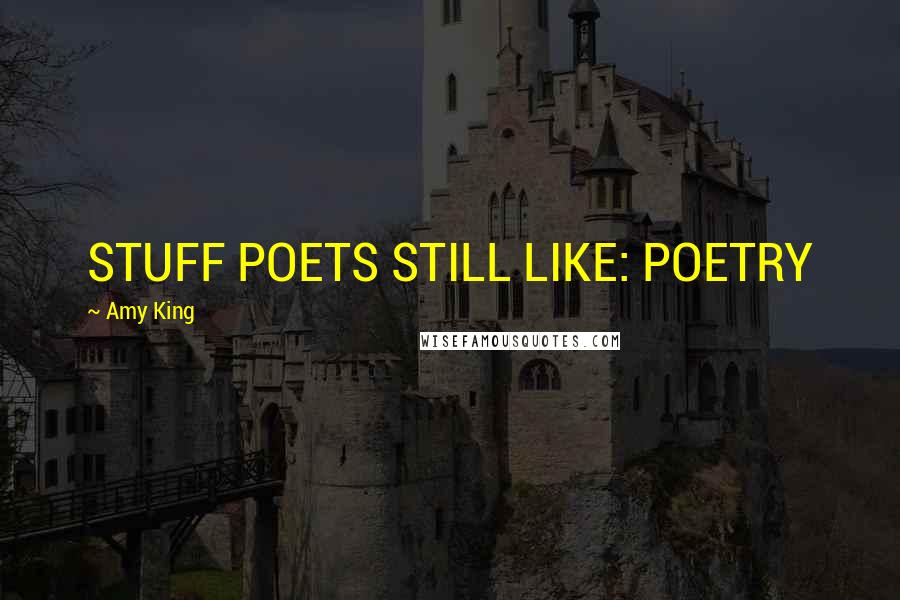 STUFF POETS STILL LIKE: POETRY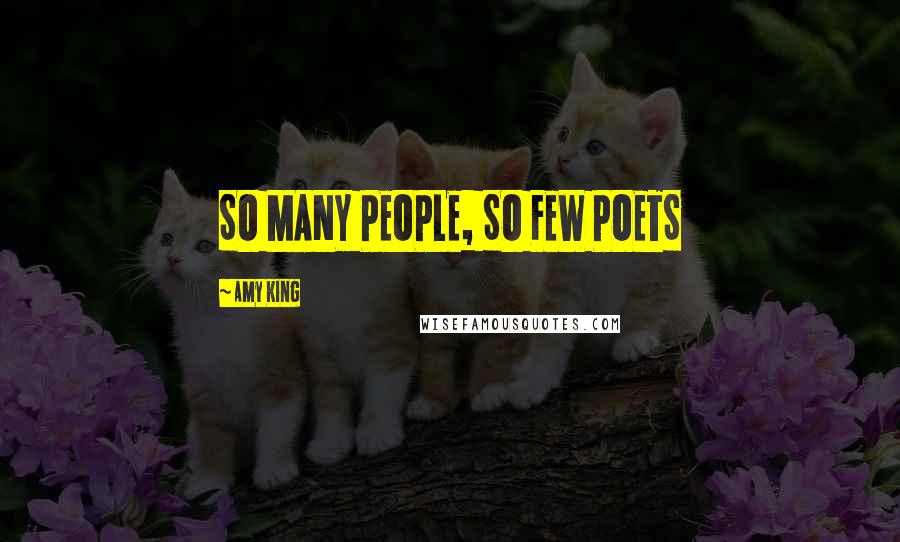 SO MANY PEOPLE, SO FEW POETS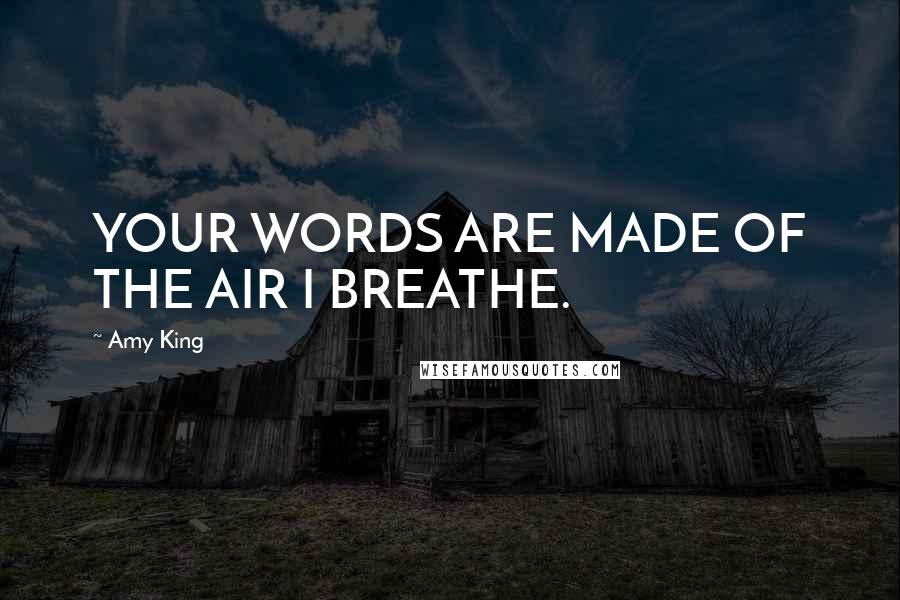 YOUR WORDS ARE MADE OF THE AIR I BREATHE.
SPOILER ALERT: EVERYONE FALLS IN LOVE & DIES!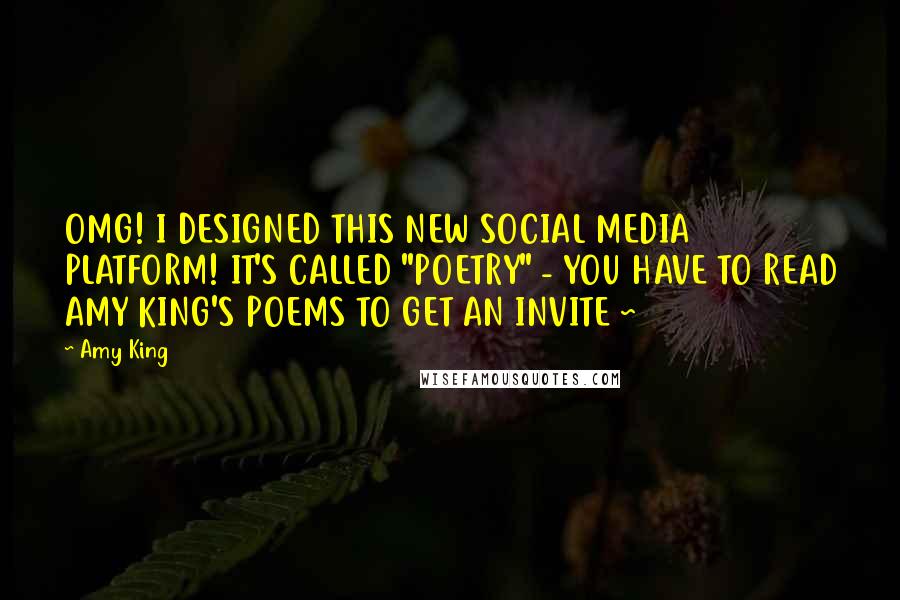 OMG! I DESIGNED THIS NEW SOCIAL MEDIA PLATFORM! IT'S CALLED "POETRY" - YOU HAVE TO READ AMY KING'S POEMS TO GET AN INVITE ~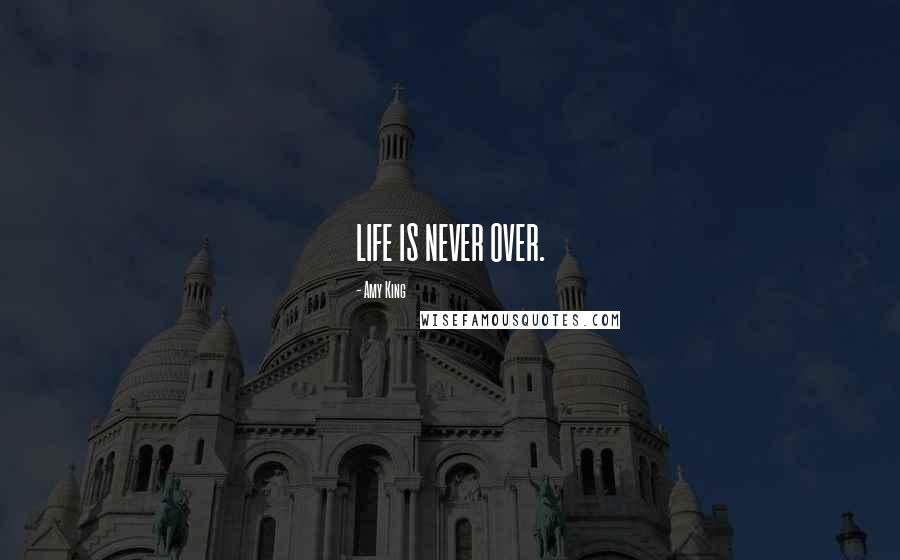 LIFE IS NEVER OVER.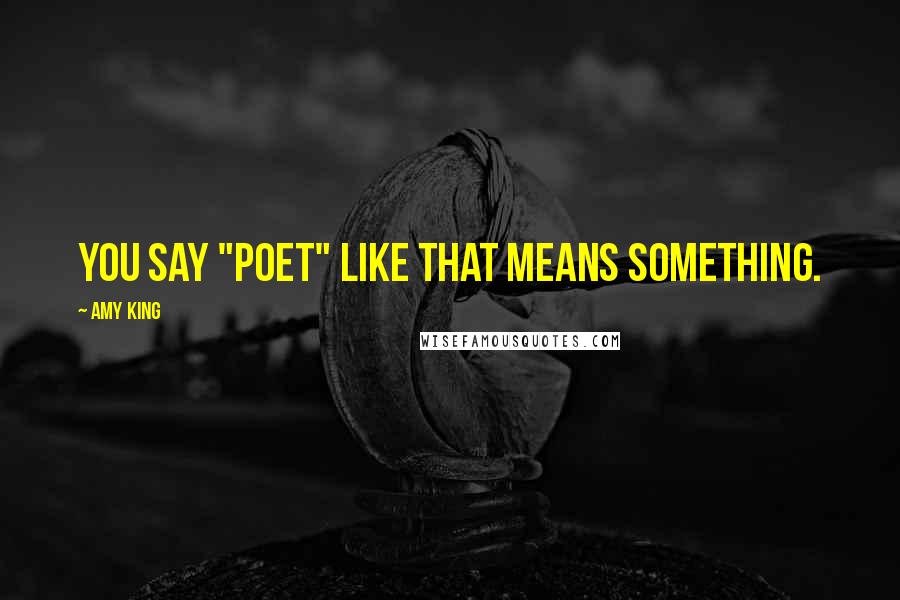 YOU SAY "POET" LIKE THAT MEANS SOMETHING.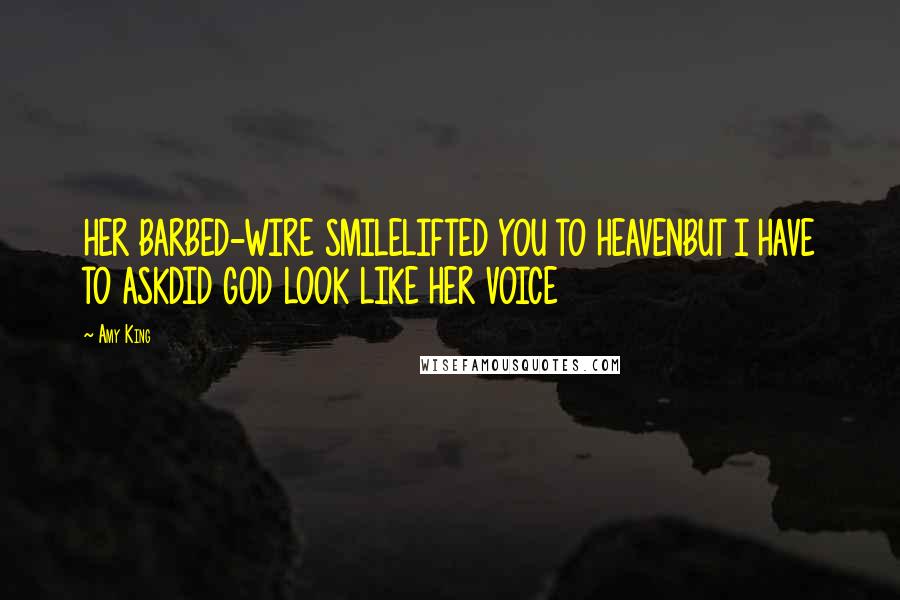 HER BARBED-WIRE SMILE
LIFTED YOU TO HEAVEN
BUT I HAVE TO ASK
DID GOD LOOK LIKE HER VOICE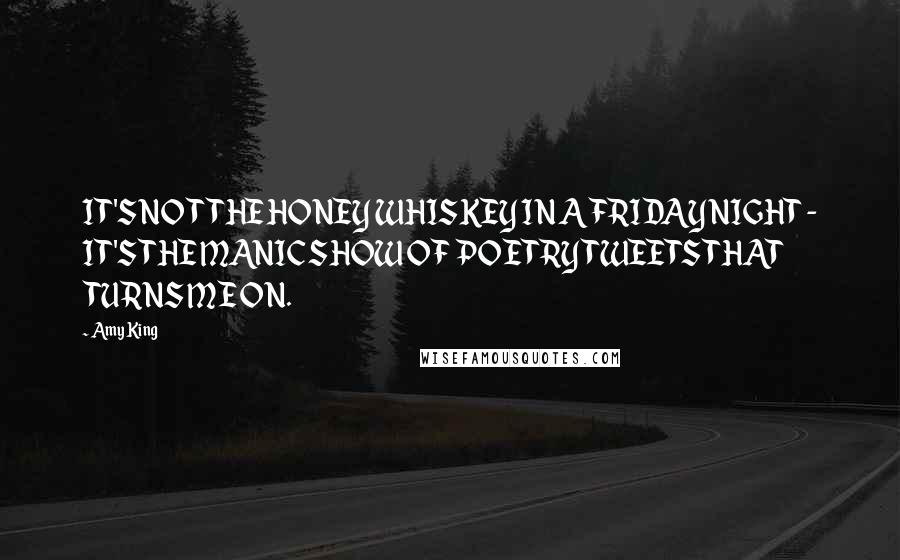 IT'S NOT THE HONEY WHISKEY IN A FRIDAY NIGHT - IT'S THE MANIC SHOW OF POETRY TWEETS THAT TURNS ME ON.
DESPITE THE INVENTION OF TIME MACHINES, WE KEEP BEING LINEAR.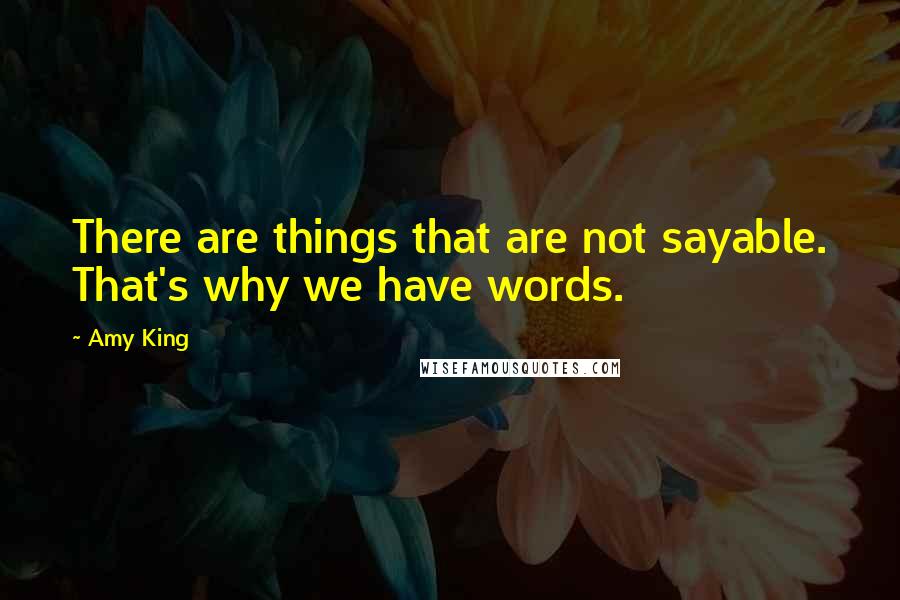 There are things that are not sayable. That's why we have words.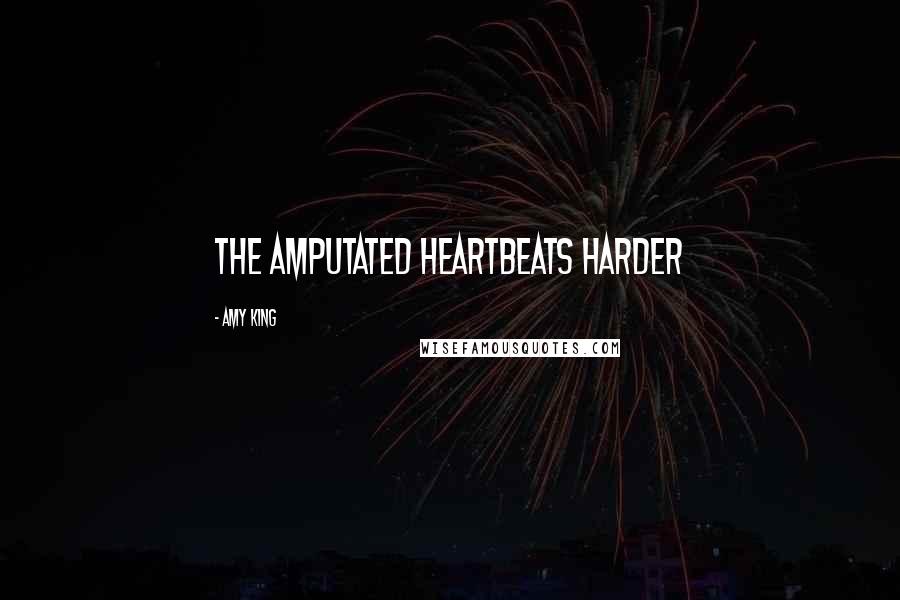 THE AMPUTATED HEART
BEATS HARDER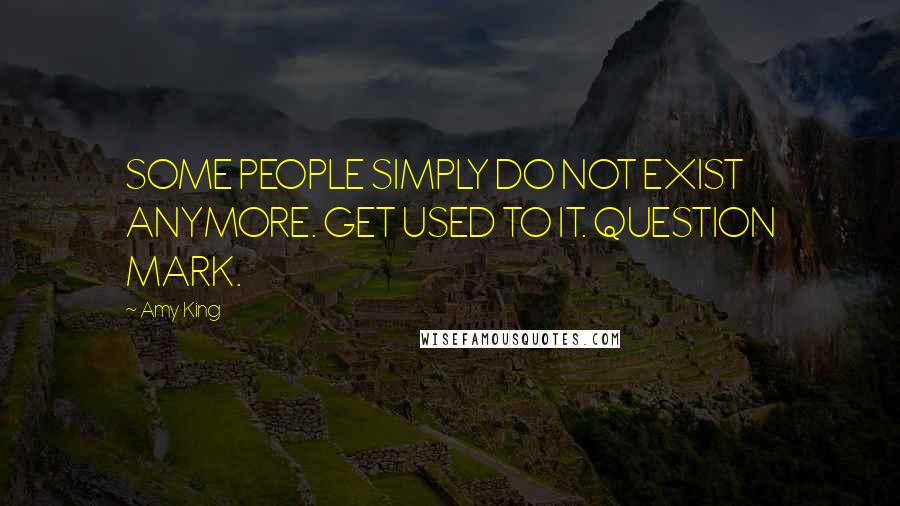 SOME PEOPLE SIMPLY DO NOT EXIST ANYMORE. GET USED TO IT. QUESTION MARK.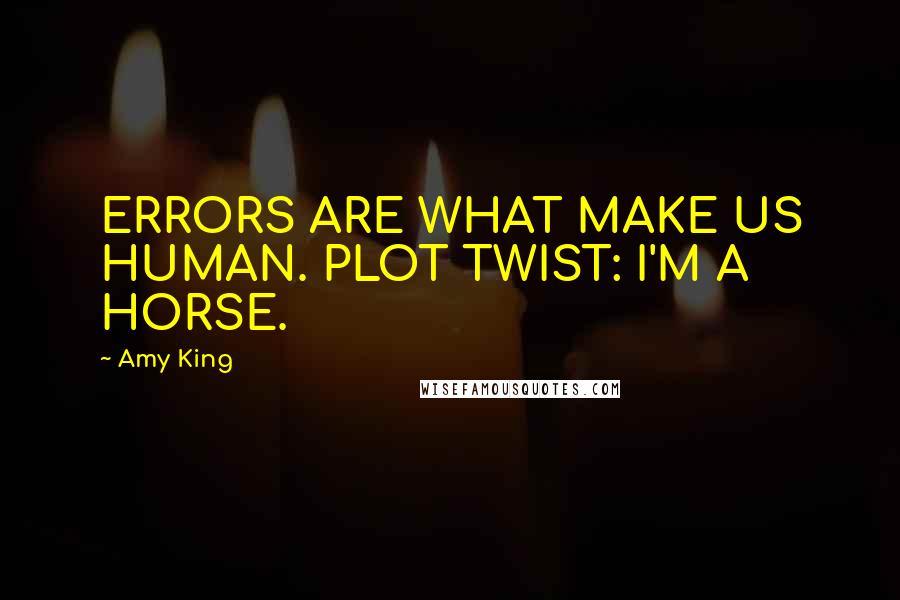 ERRORS ARE WHAT MAKE US HUMAN. PLOT TWIST: I'M A HORSE.