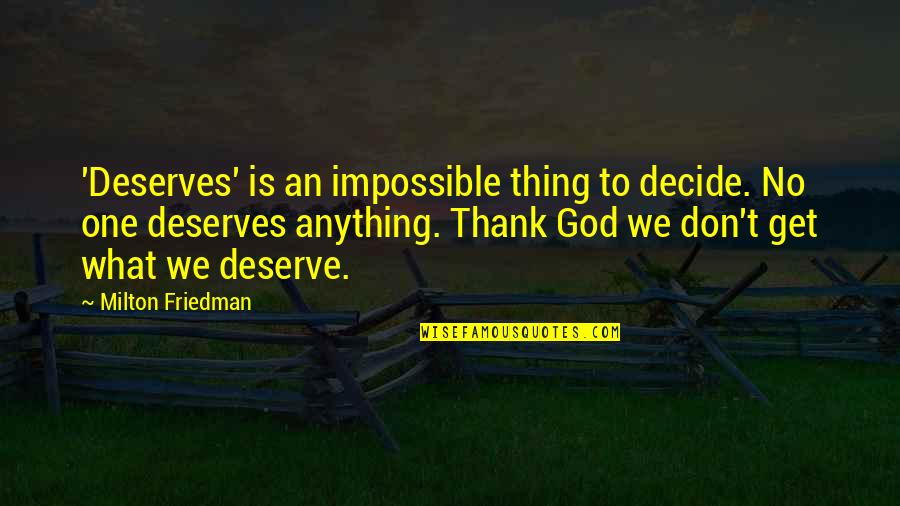 'Deserves' is an impossible thing to decide. No one deserves anything. Thank God we don't get what we deserve.
—
Milton Friedman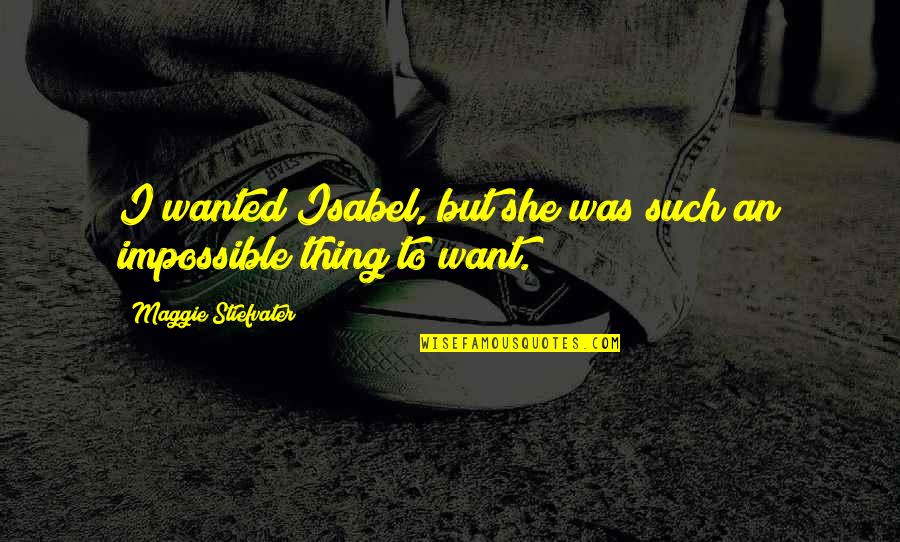 I wanted Isabel, but she was such an impossible thing to want.
—
Maggie Stiefvater
If the judgement makes the law and not the law directs the judgement, it is impossible there should be such a thing as an illegal judgement given.
—
John Howard Griffin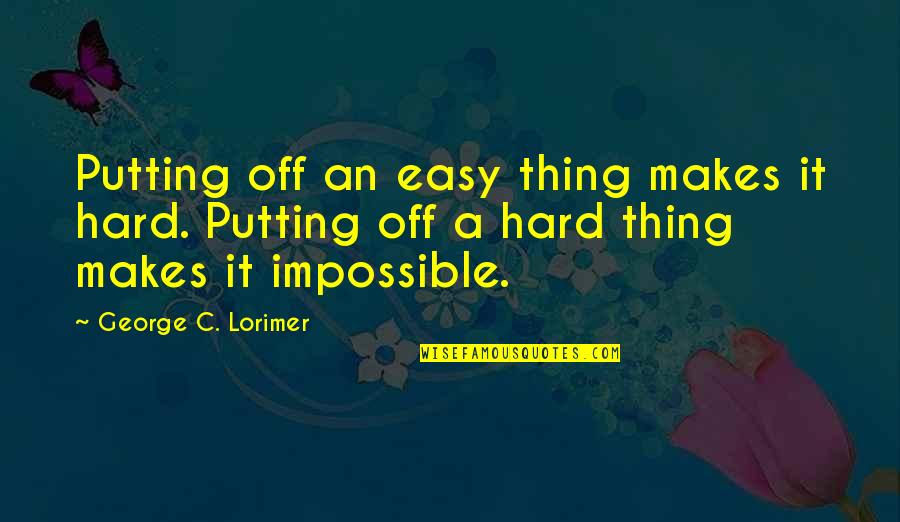 Putting off an easy thing makes it hard. Putting off a hard thing makes it impossible.
—
George C. Lorimer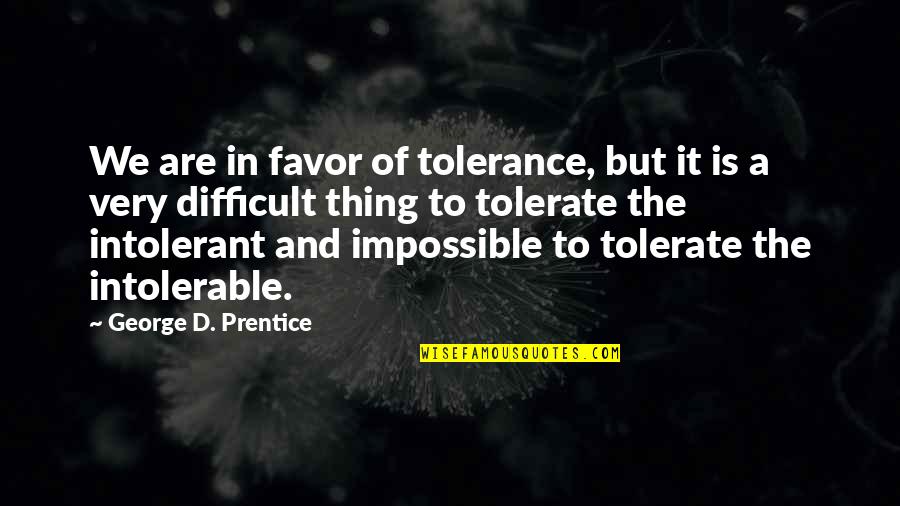 We are in favor of tolerance, but it is a very difficult thing to tolerate the intolerant and impossible to tolerate the intolerable.
—
George D. Prentice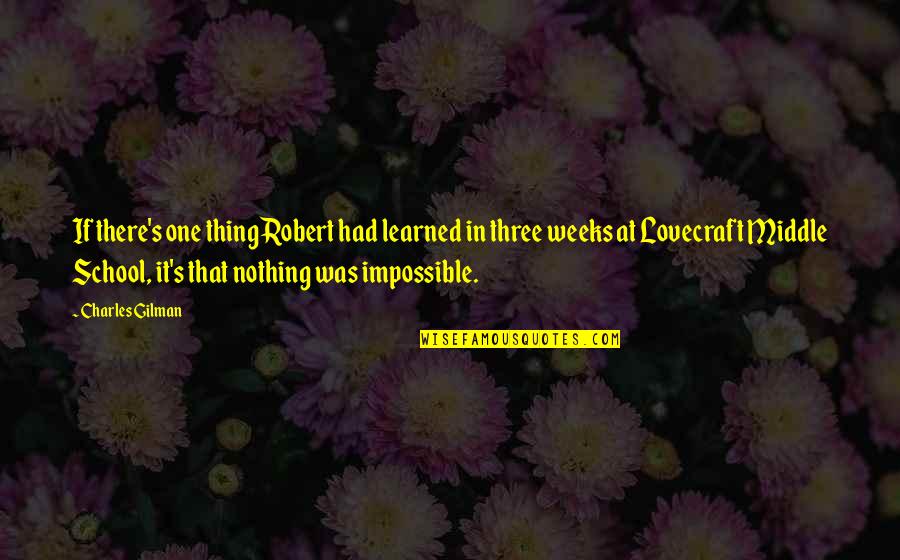 If there's one thing Robert had learned in three weeks at Lovecraft Middle School, it's that nothing was impossible.
—
Charles Gilman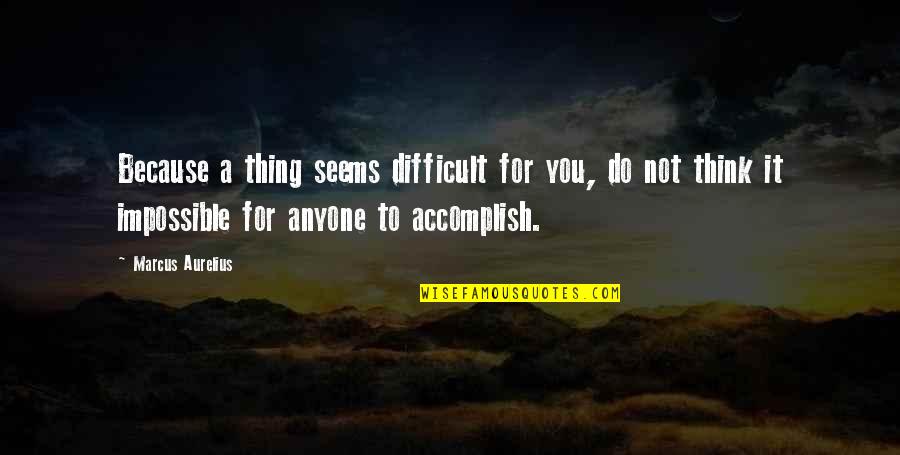 Because a thing seems difficult for you, do not think it impossible for anyone to accomplish.
—
Marcus Aurelius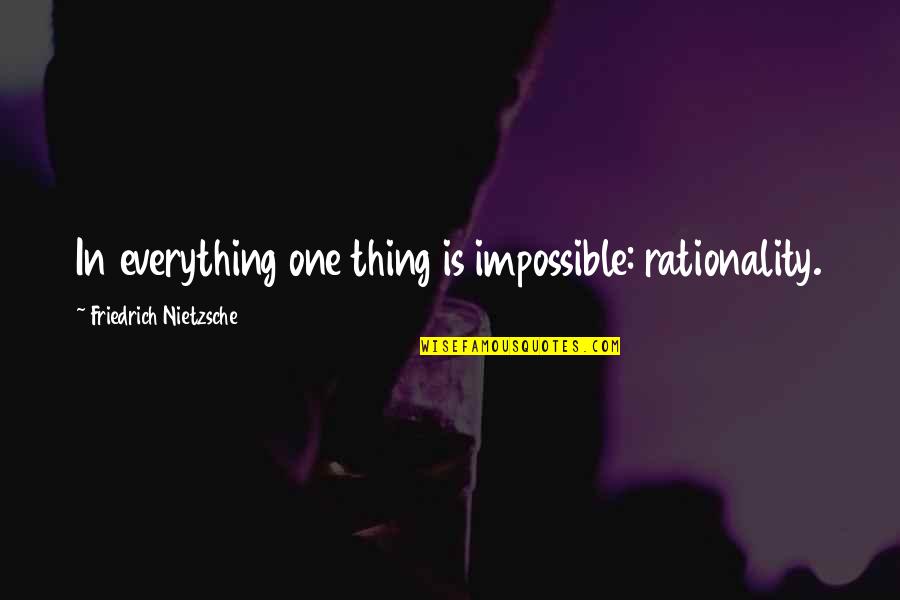 In everything one thing is impossible: rationality.
—
Friedrich Nietzsche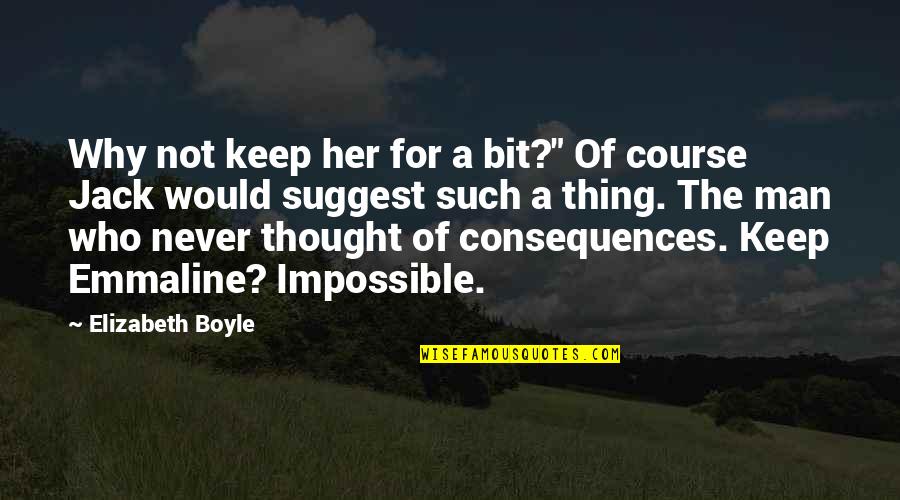 Why not keep her for a bit?" Of course Jack would suggest such a thing. The man who never thought of consequences. Keep Emmaline? Impossible.
—
Elizabeth Boyle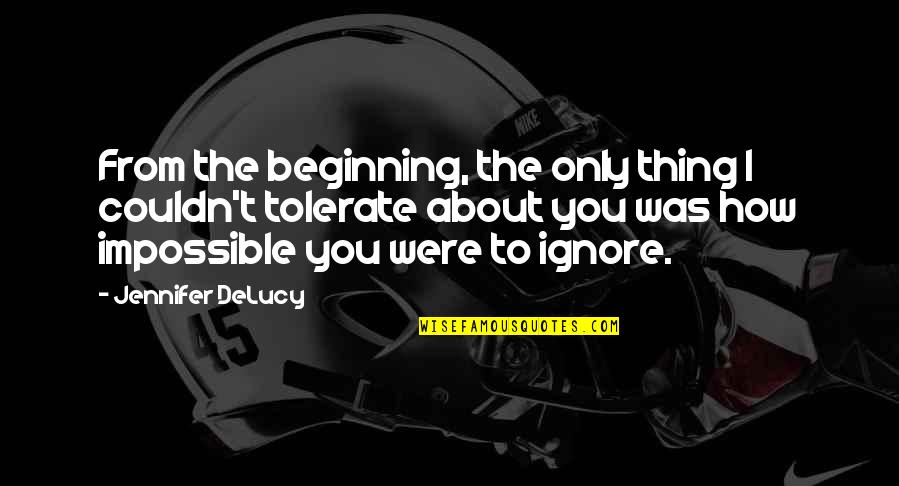 From the beginning, the only thing I couldn't tolerate about you was how impossible you were to ignore.
—
Jennifer DeLucy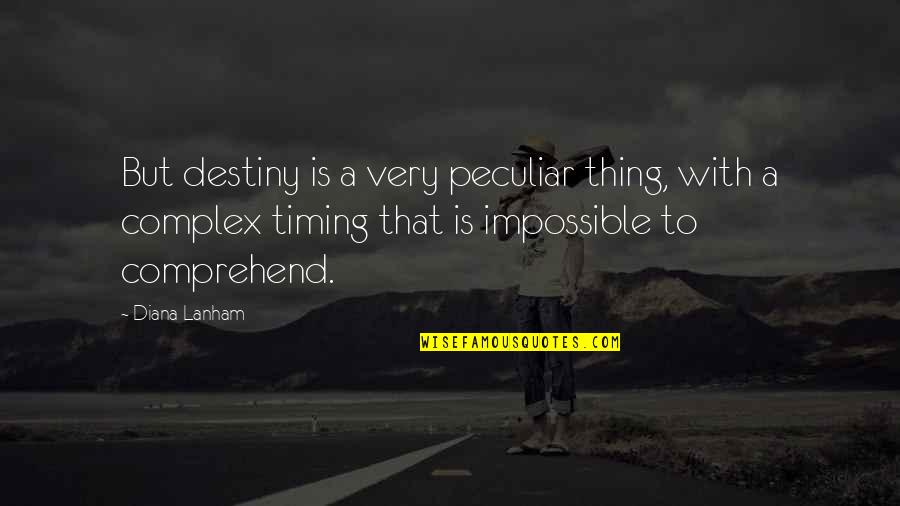 But destiny is a very peculiar thing, with a complex timing that is impossible to comprehend. —
Diana Lanham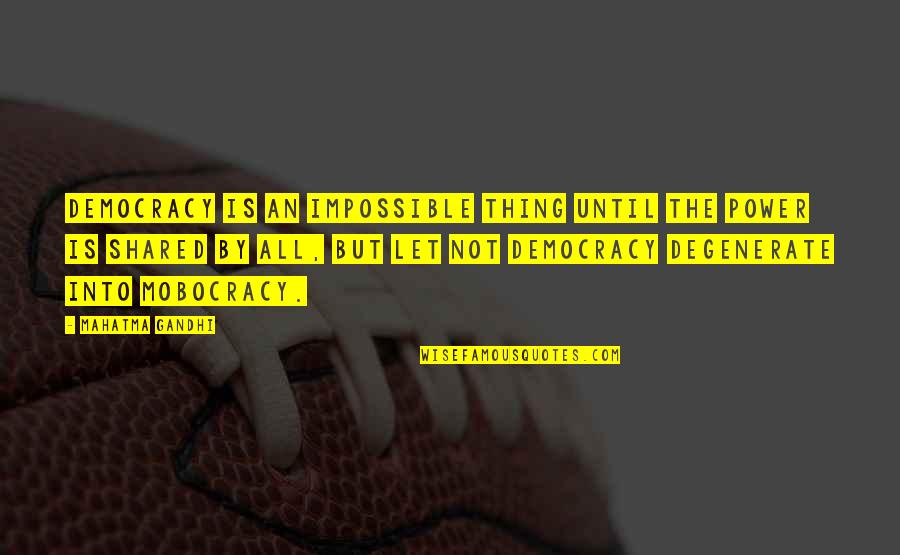 Democracy is an impossible thing until the power is shared by all, but let not democracy degenerate into mobocracy. —
Mahatma Gandhi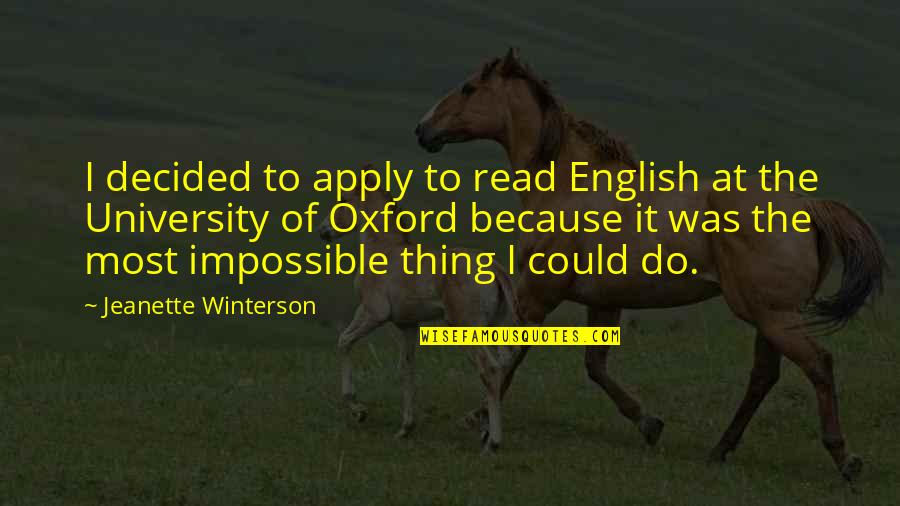 I decided to apply to read English at the University of Oxford because it was the most impossible thing I could do. —
Jeanette Winterson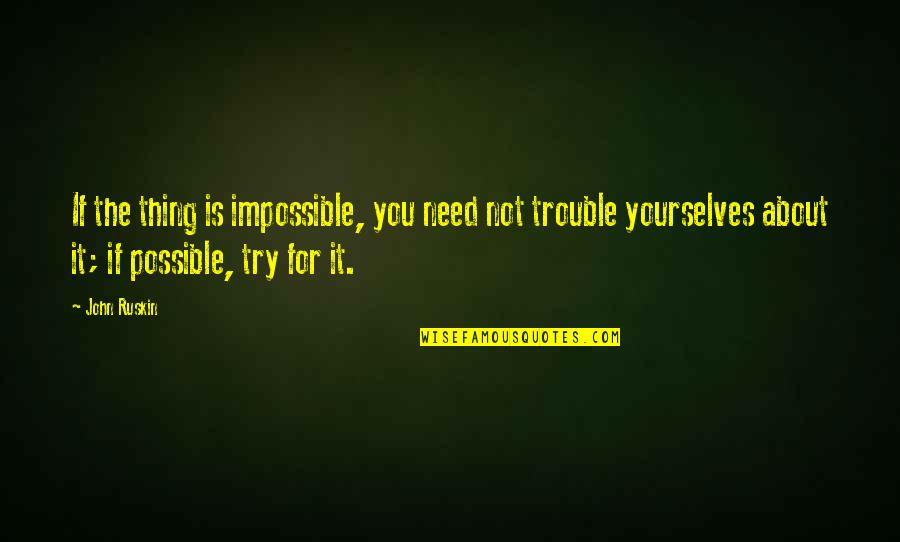 If the thing is impossible, you need not trouble yourselves about it; if possible, try for it. —
John Ruskin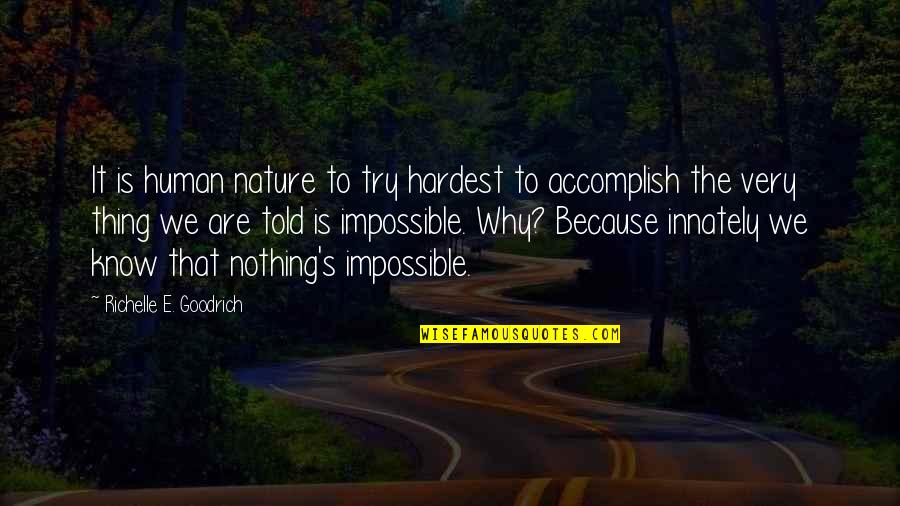 It is human nature to try hardest to accomplish the very thing we are told is impossible. Why? Because innately we know that nothing's impossible. —
Richelle E. Goodrich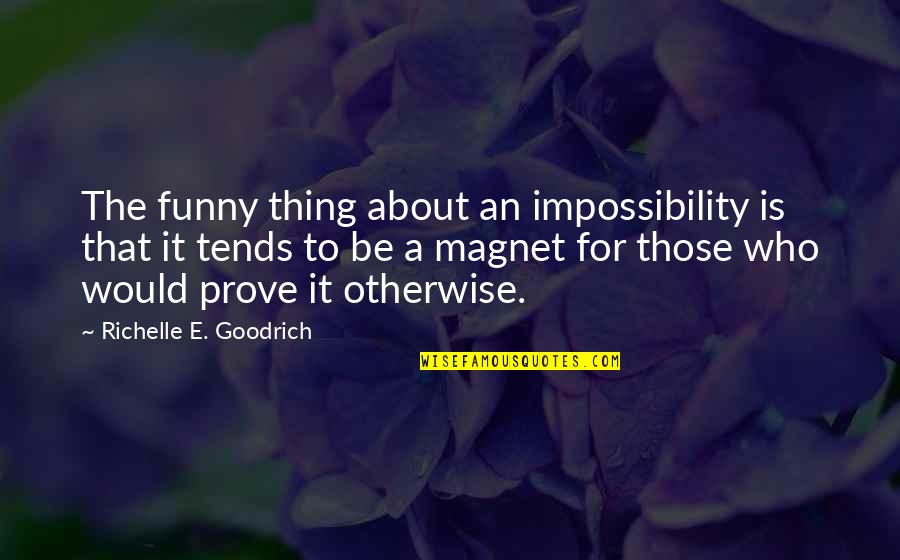 The funny thing about an impossibility is that it tends to be a magnet for those who would prove it otherwise. —
Richelle E. Goodrich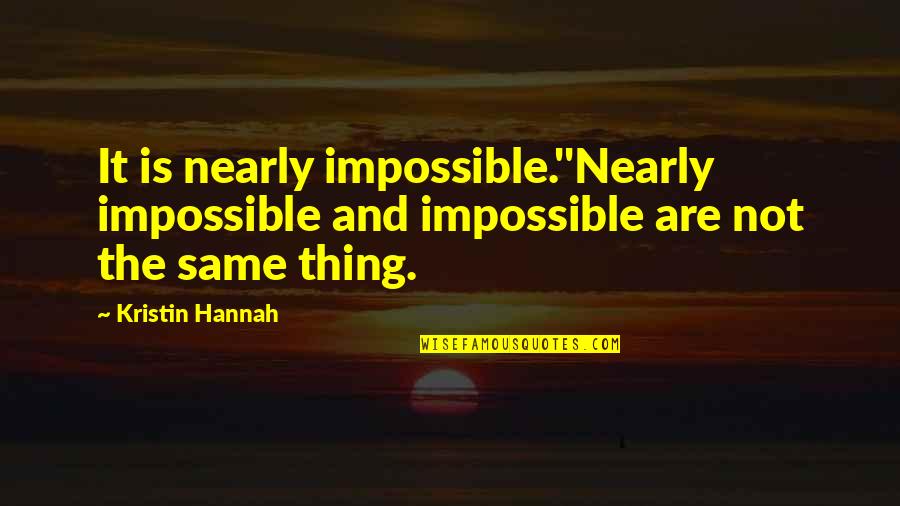 It is nearly impossible.'
'Nearly impossible and impossible are not the same thing. —
Kristin Hannah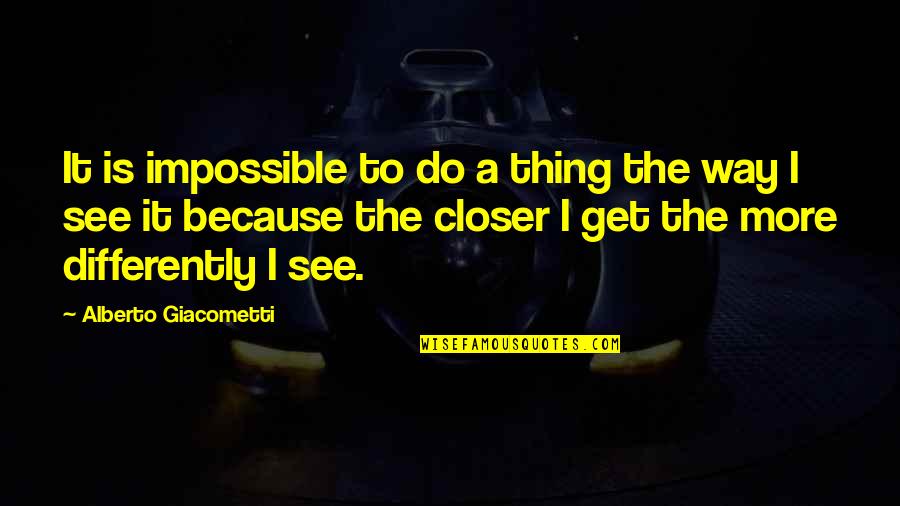 It is impossible to do a thing the way I see it because the closer I get the more differently I see. —
Alberto Giacometti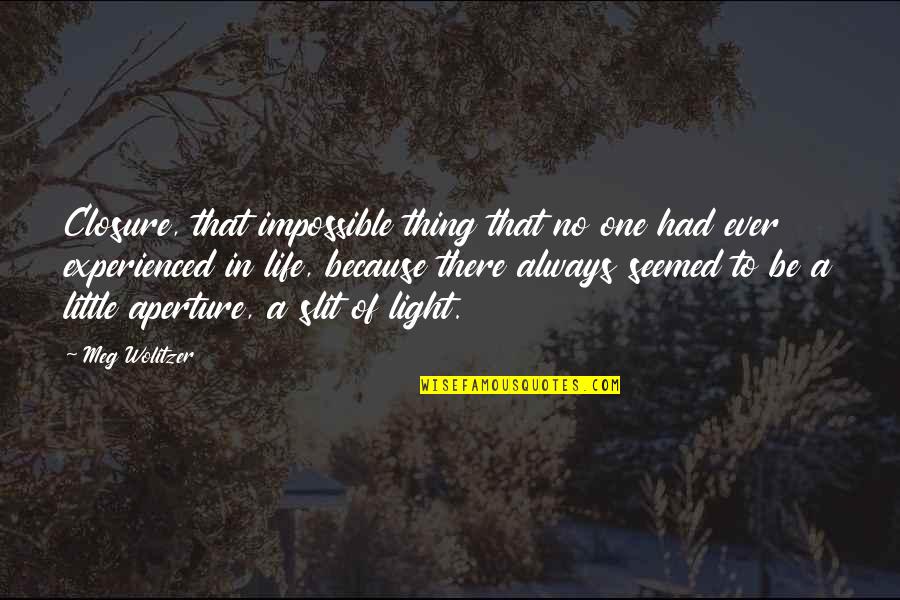 Closure, that impossible thing that no one had ever experienced in life, because there always seemed to be a little aperture, a slit of light. —
Meg Wolitzer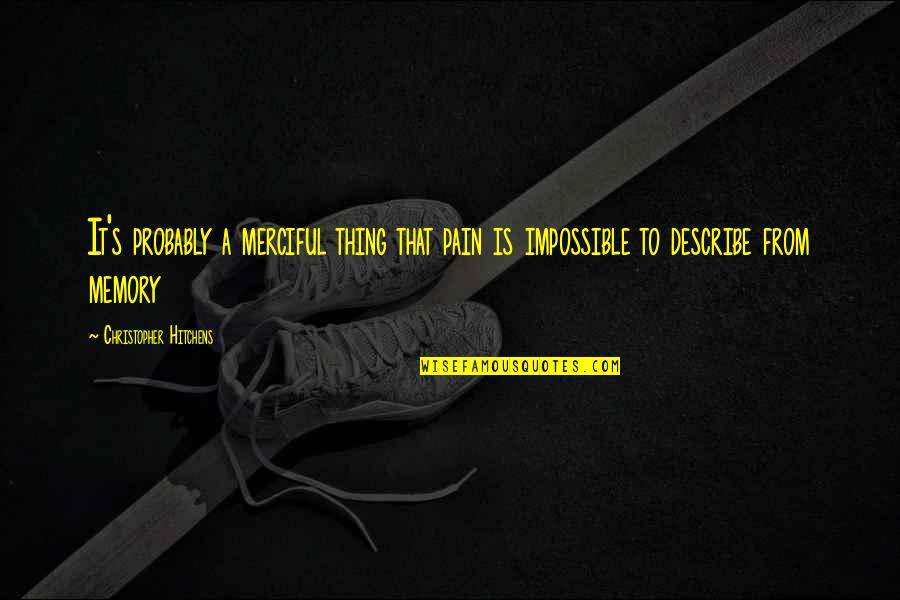 It's probably a merciful thing that pain is impossible to describe from memory —
Christopher Hitchens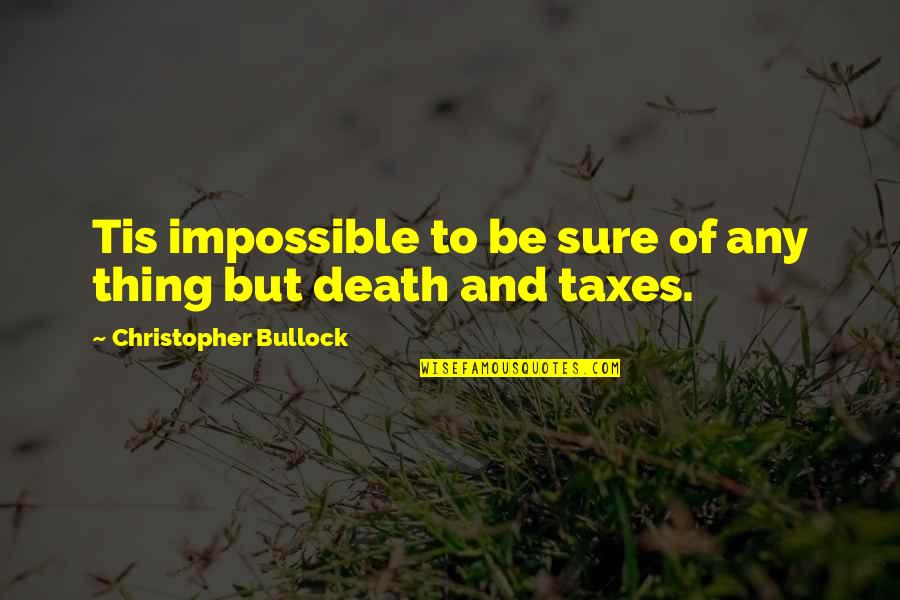 Tis impossible to be sure of any thing but death and taxes. —
Christopher Bullock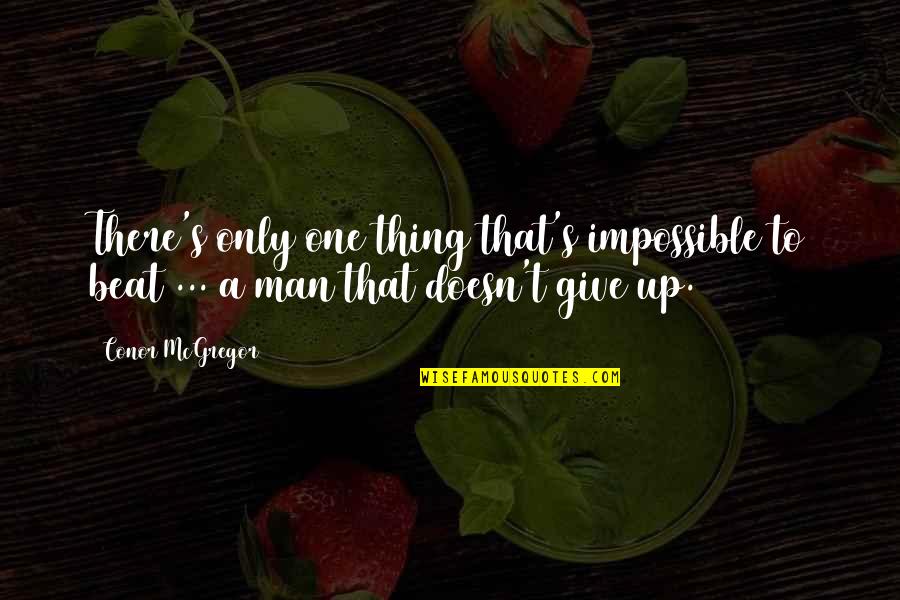 There's only one thing that's impossible to beat ... a man that doesn't give up. —
Conor McGregor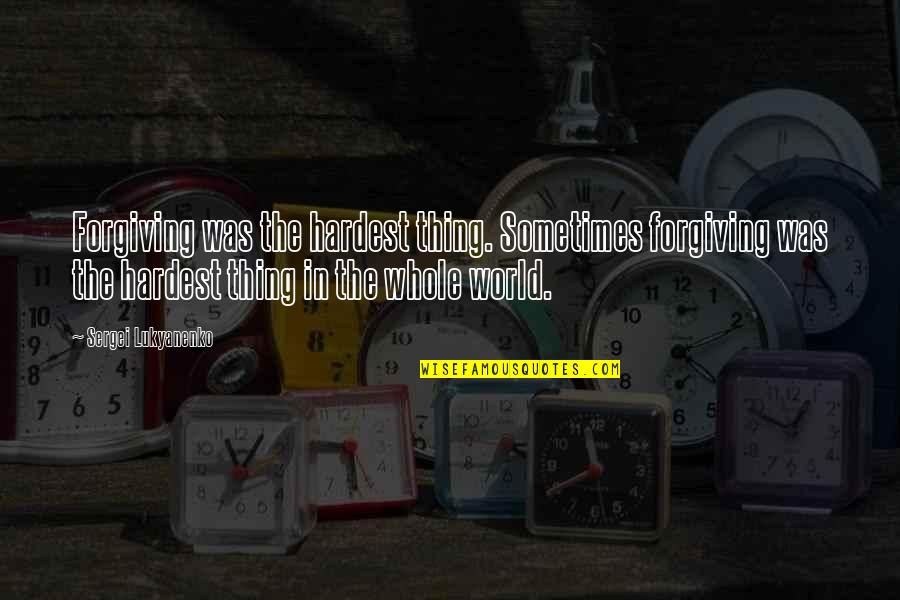 Forgiving was the hardest thing. Sometimes forgiving was the hardest thing in the whole world. —
Sergei Lukyanenko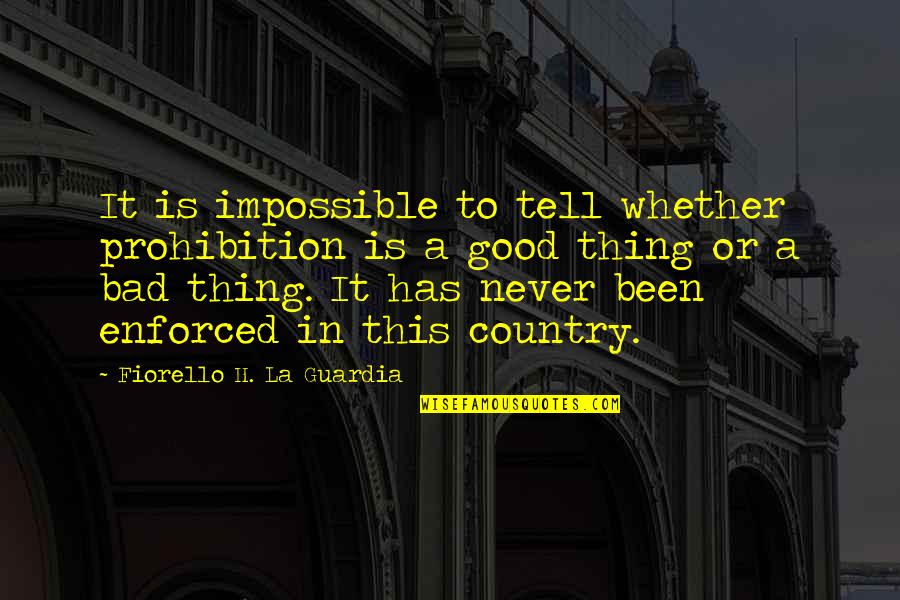 It is impossible to tell whether prohibition is a good thing or a bad thing. It has never been enforced in this country. —
Fiorello H. La Guardia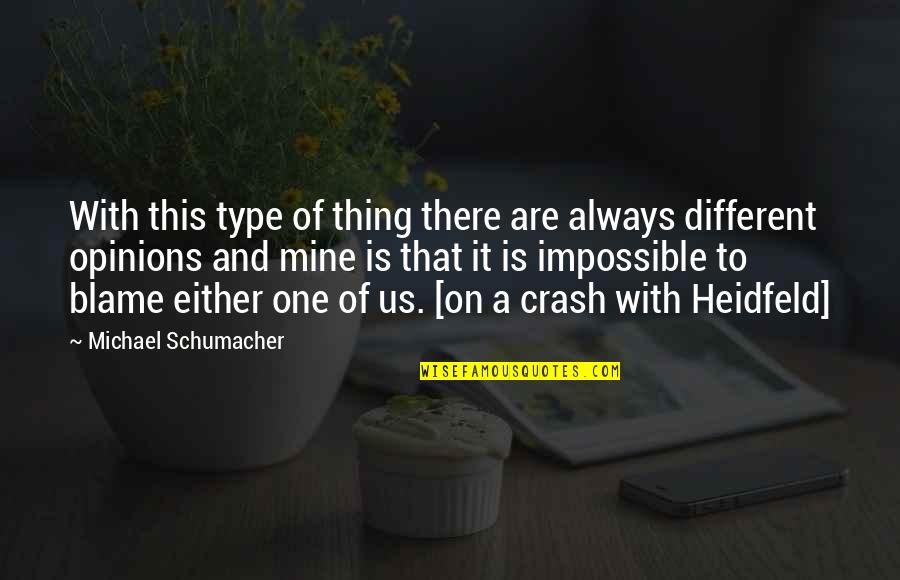 With this type of thing there are always different opinions and mine is that it is impossible to blame either one of us. [on a crash with Heidfeld] —
Michael Schumacher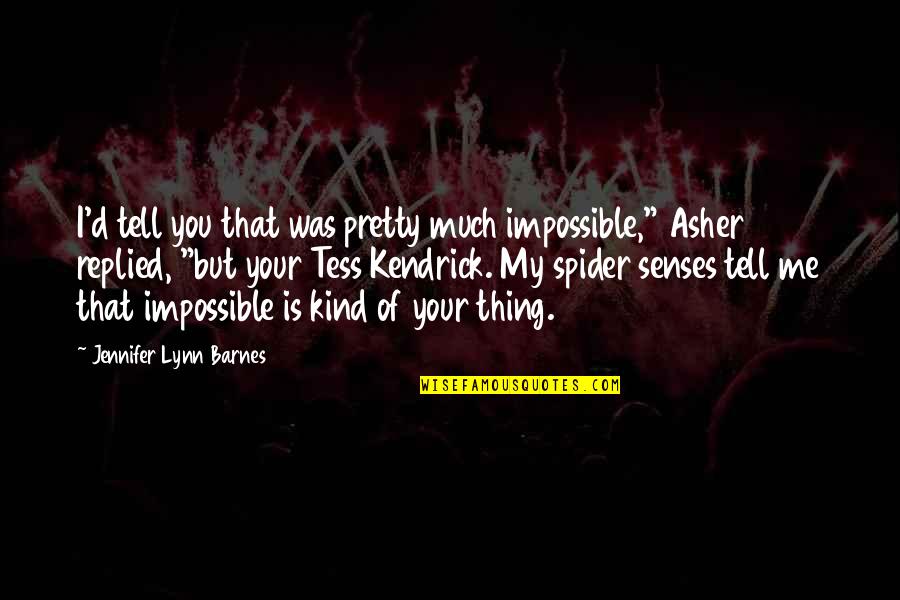 I'd tell you that was pretty much impossible," Asher replied, "but your Tess Kendrick. My spider senses tell me that impossible is kind of your thing. —
Jennifer Lynn Barnes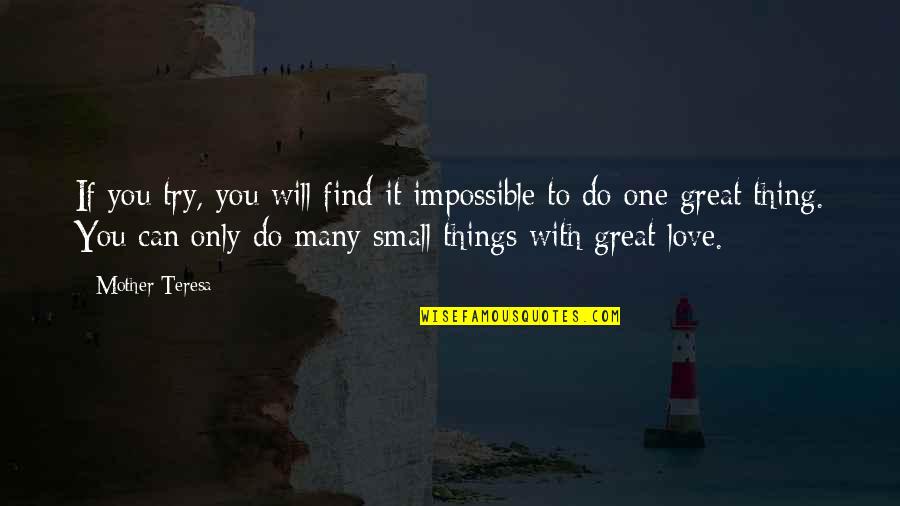 If you try, you will find it impossible to do one great thing. You can only do many small things with great love. —
Mother Teresa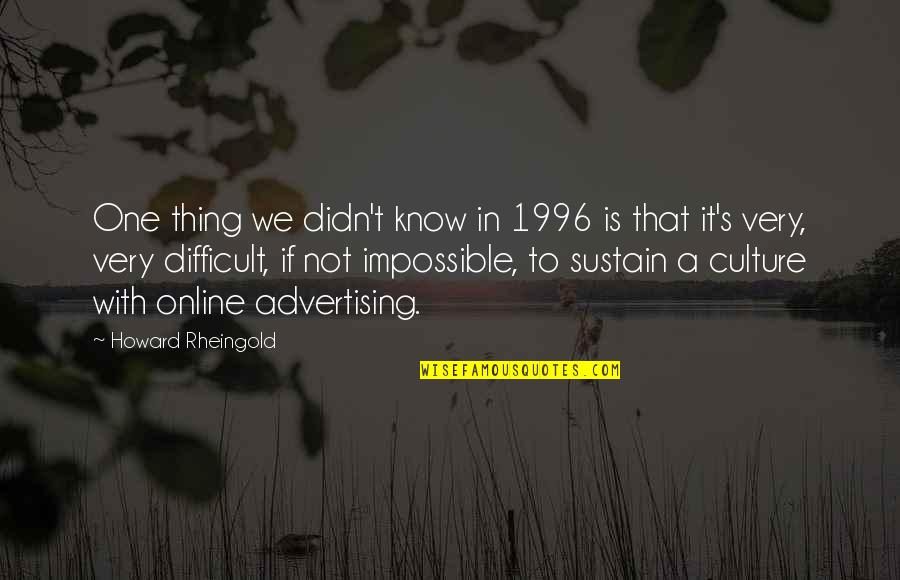 One thing we didn't know in 1996 is that it's very, very difficult, if not impossible, to sustain a culture with online advertising. —
Howard Rheingold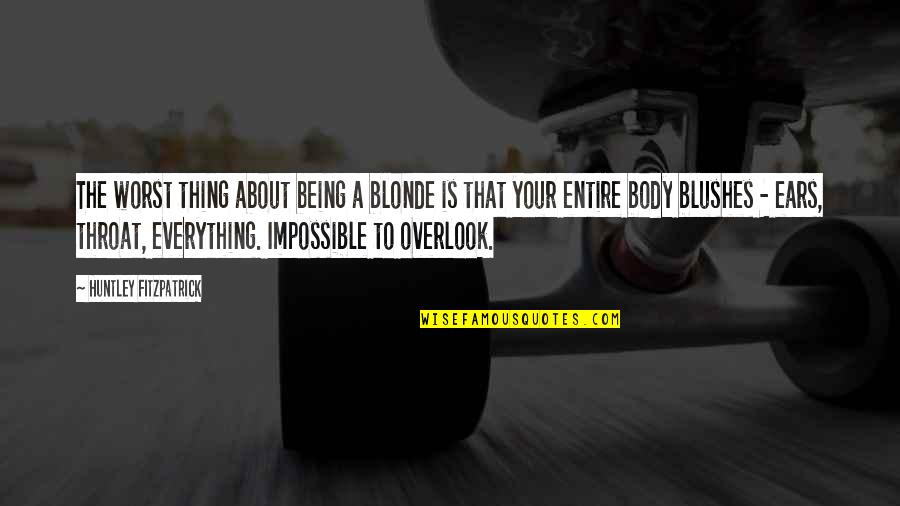 The worst thing about being a blonde is that your entire body blushes - ears, throat, everything. Impossible to overlook. —
Huntley Fitzpatrick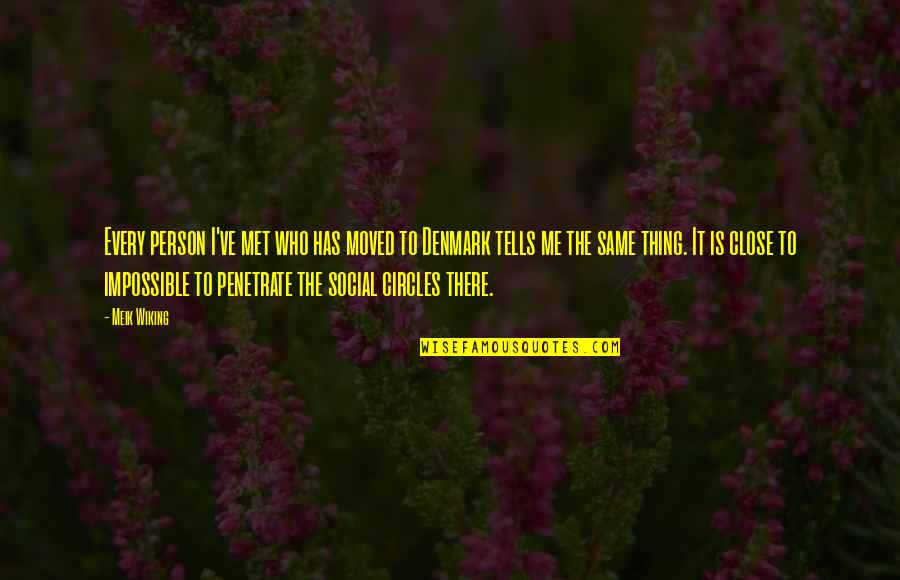 Every person I've met who has moved to Denmark tells me the same thing. It is close to impossible to penetrate the social circles there. —
Meik Wiking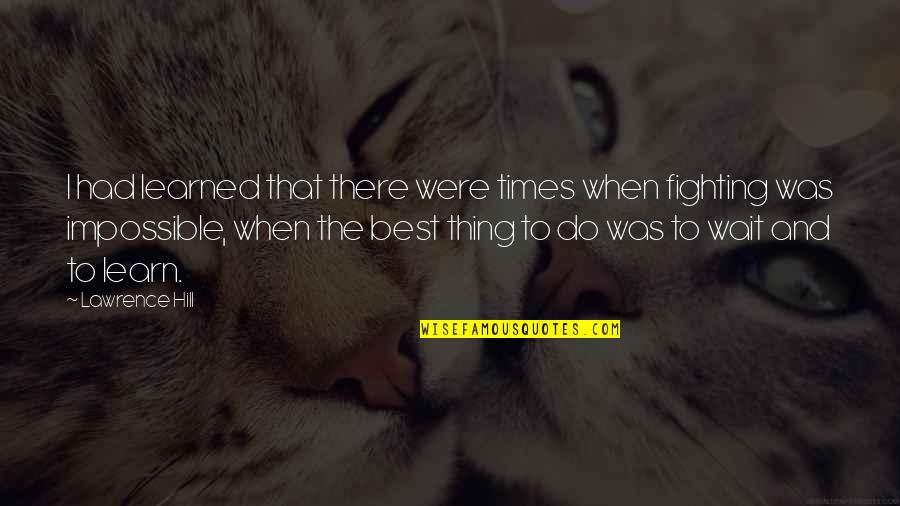 I had learned that there were times when fighting was impossible, when the best thing to do was to wait and to learn. —
Lawrence Hill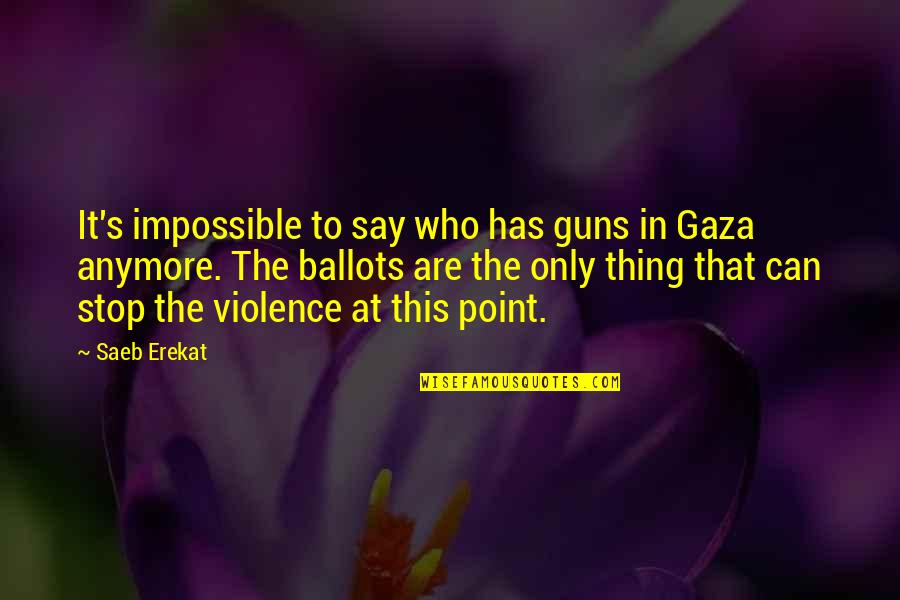 It's impossible to say who has guns in Gaza anymore. The ballots are the only thing that can stop the violence at this point. —
Saeb Erekat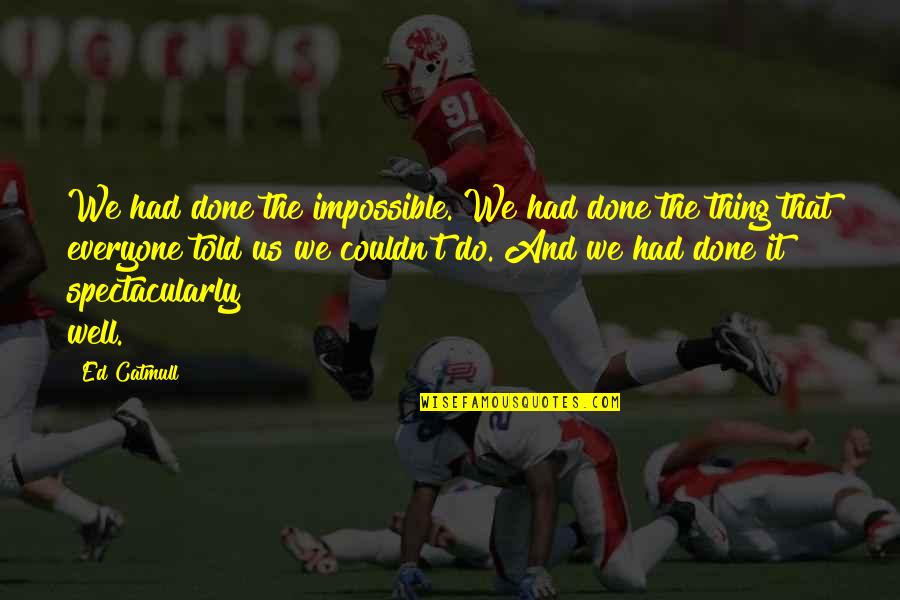 We had done the impossible. We had done the thing that everyone told us we couldn't do. And we had done it spectacularly well. —
Ed Catmull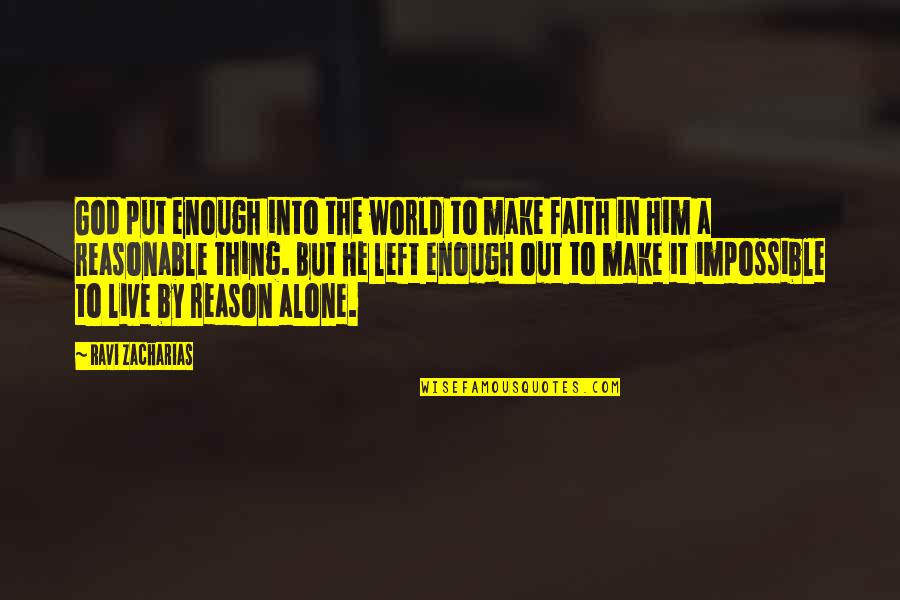 God put enough into the world to make faith in Him a reasonable thing. But He left enough out to make it impossible to live by reason alone. —
Ravi Zacharias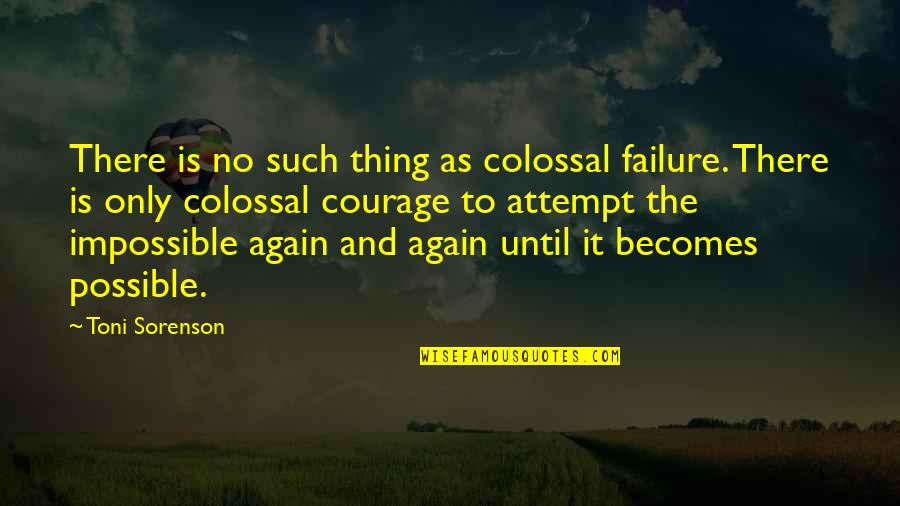 There is no such thing as colossal failure. There is only colossal courage to attempt the impossible again and again until it becomes possible. —
Toni Sorenson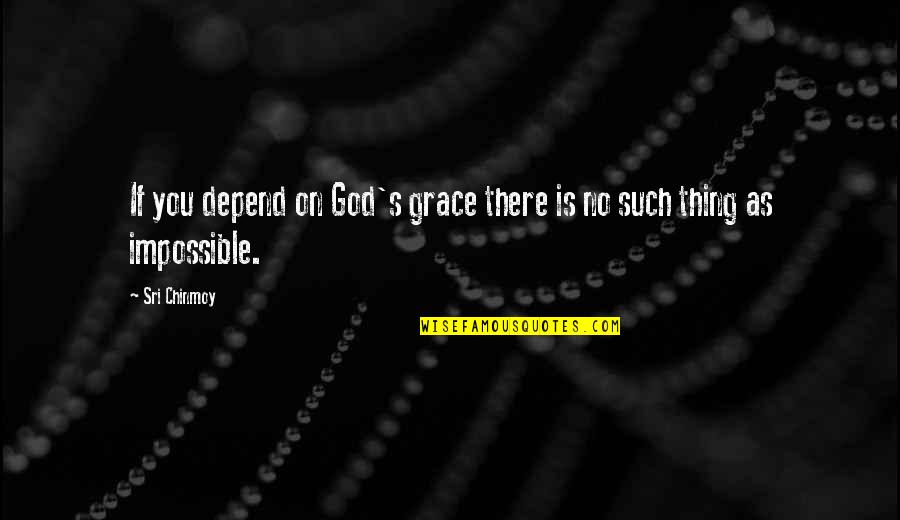 If you depend on God's grace there is
no such thing as impossible
. —
Sri Chinmoy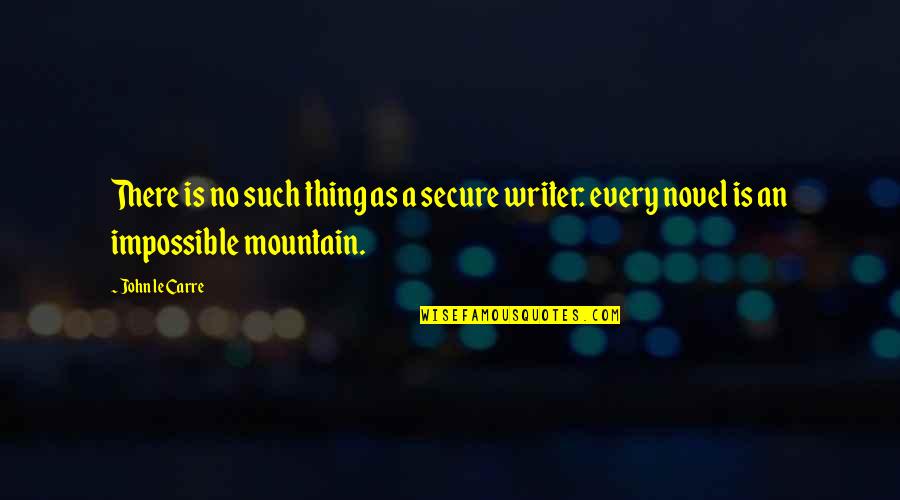 There is no such thing as a secure writer: every novel is an impossible mountain. —
John Le Carre
I try to recognize that there is no such thing as having it all - and it's impossible to be perfect. You just have to let certain things go. —
Emily Giffin