No Heroics Quotes
Collection of top 18 famous quotes about No Heroics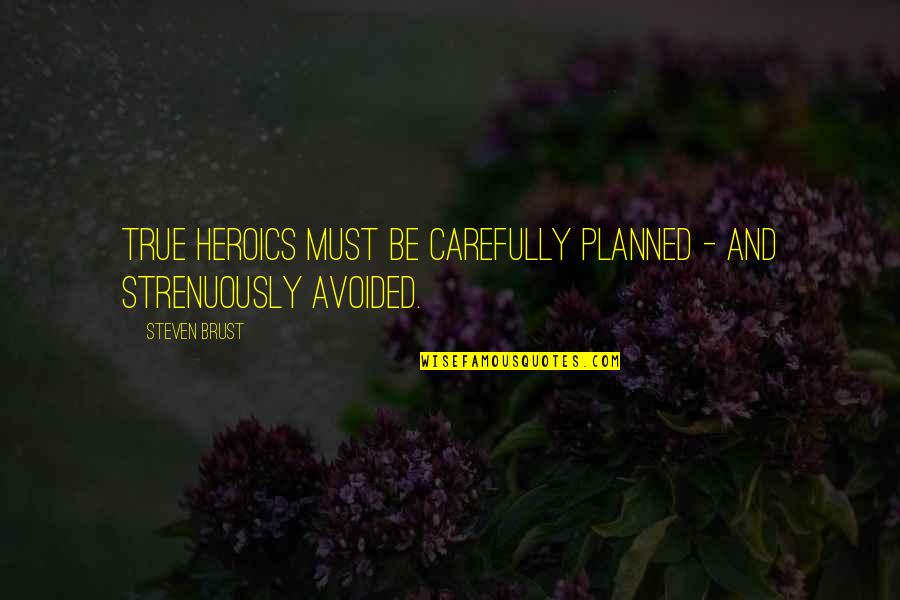 True heroics must be carefully planned - and strenuously avoided.
—
Steven Brust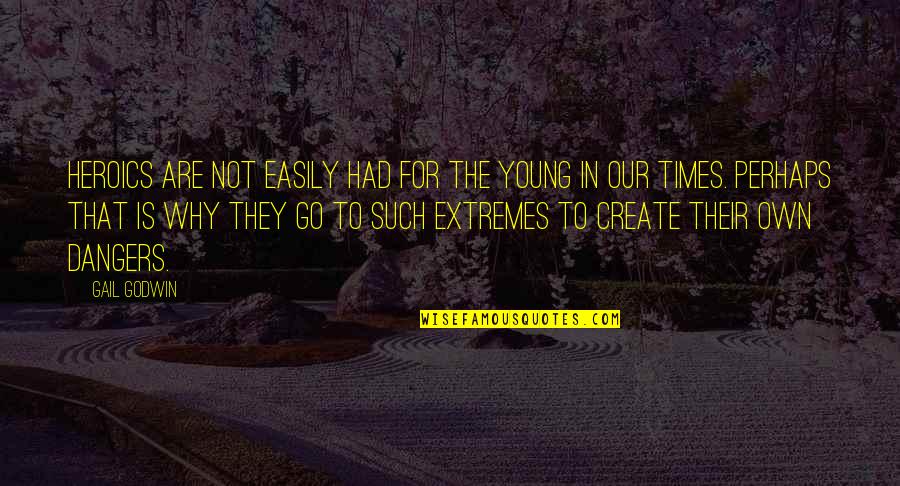 Heroics are not easily had for the young in our times. Perhaps that is why they go to such extremes to create their own dangers.
—
Gail Godwin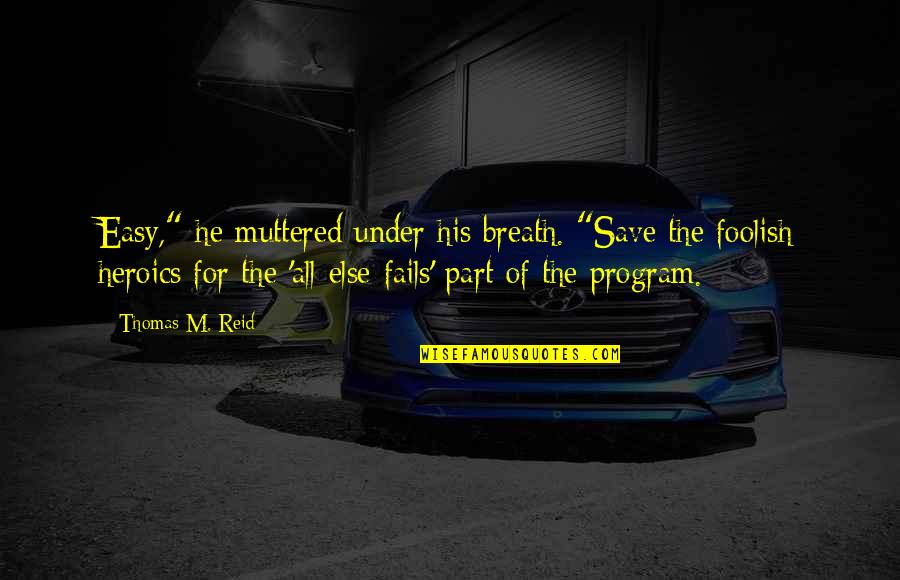 Easy," he muttered under his breath. "Save the foolish heroics for the 'all-else-fails' part of the program.
—
Thomas M. Reid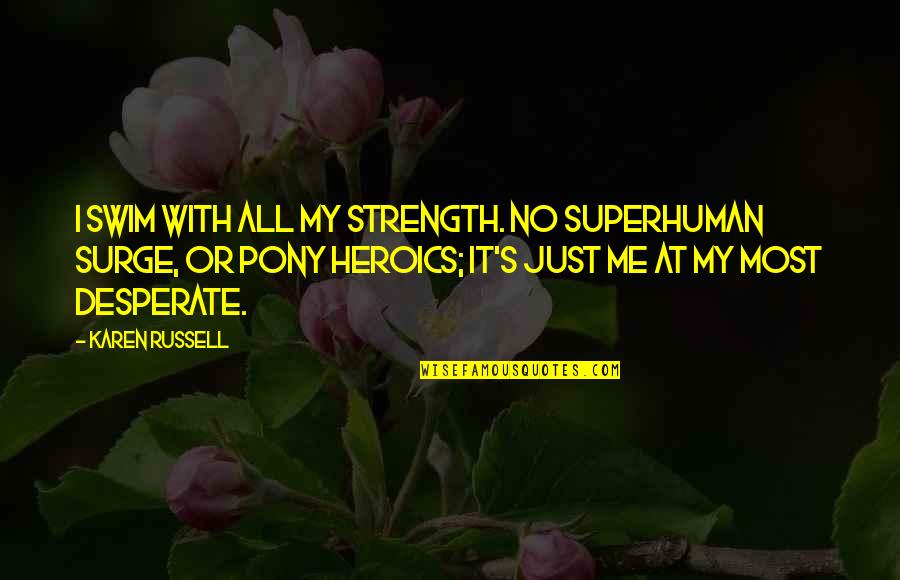 I swim with all my strength. No superhuman surge, or pony heroics; it's just me at my most desperate.
—
Karen Russell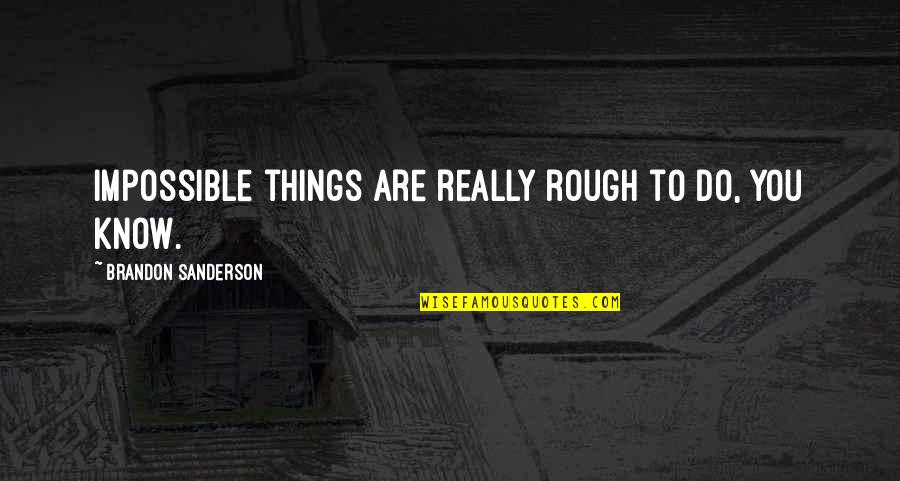 Impossible things are really rough to do, you know.
—
Brandon Sanderson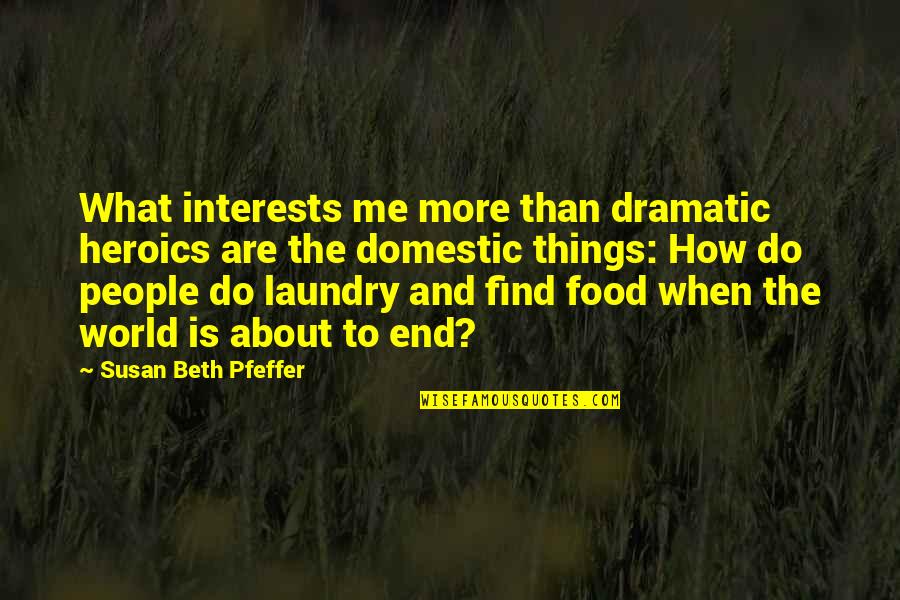 What interests me more than dramatic heroics are the domestic things: How do people do laundry and find food when the world is about to end?
—
Susan Beth Pfeffer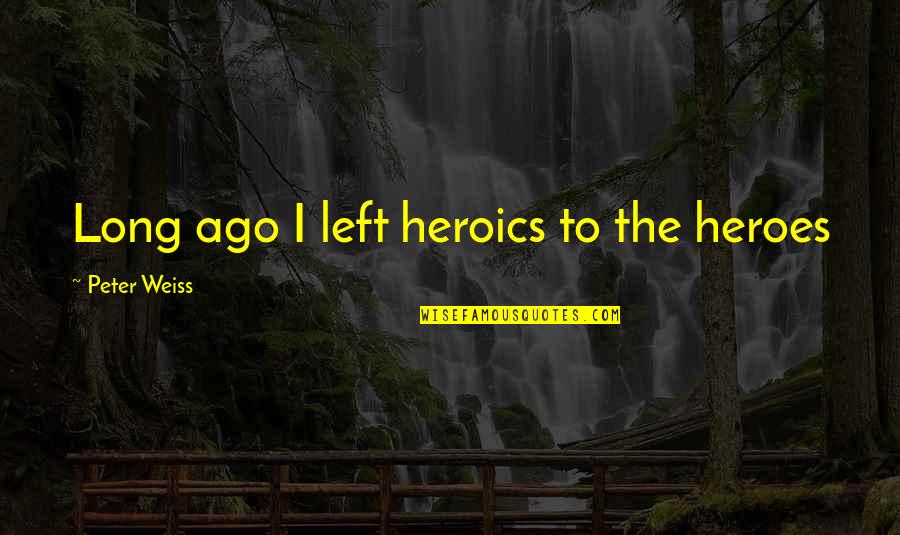 Long ago I left heroics to the heroes —
Peter Weiss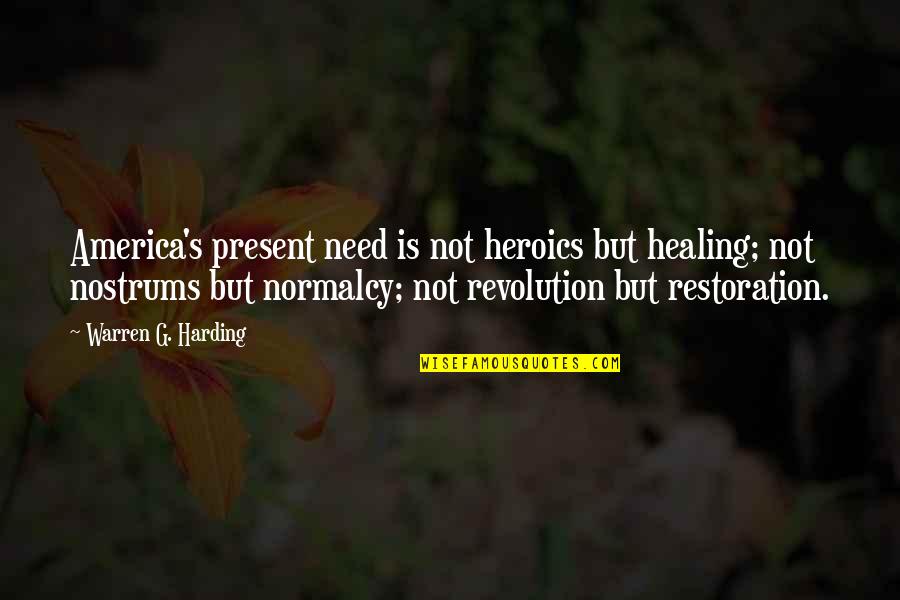 America's present need is not heroics but healing; not nostrums but normalcy; not revolution but restoration. —
Warren G. Harding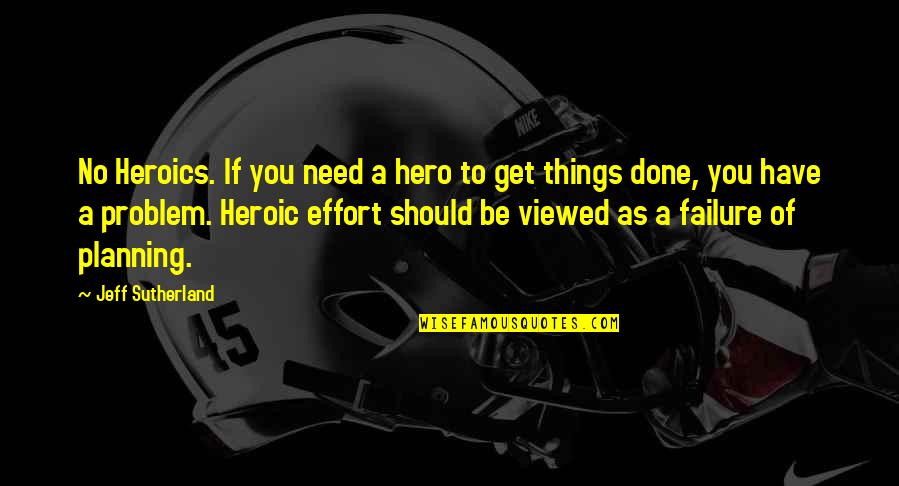 No Heroics. If you need a hero to get things done, you have a problem. Heroic effort should be viewed as a failure of planning. —
Jeff Sutherland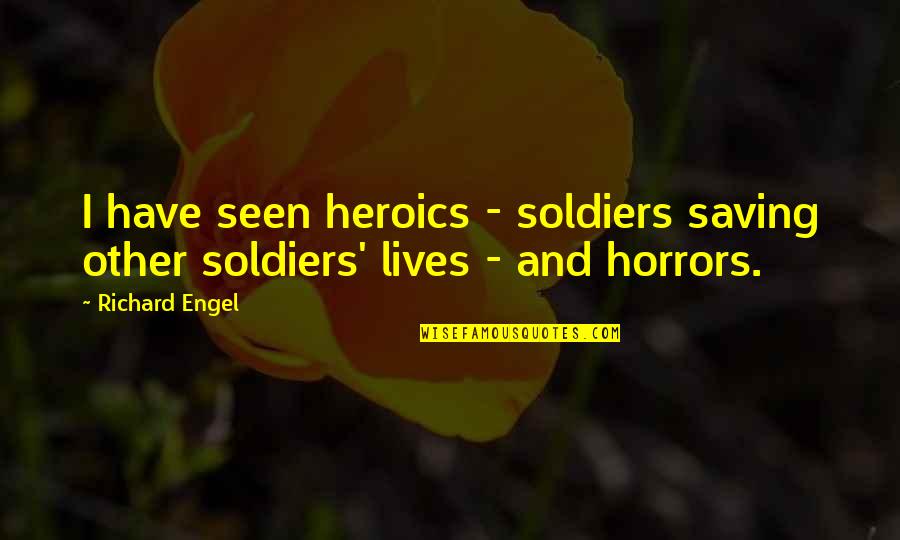 I have seen heroics - soldiers saving other soldiers' lives - and horrors. —
Richard Engel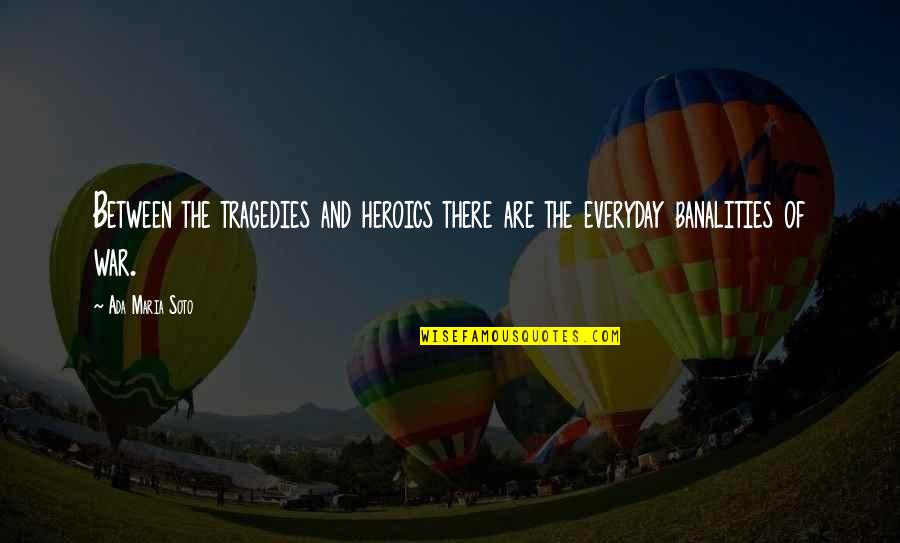 Between the tragedies and heroics there are the everyday banalities of war. —
Ada Maria Soto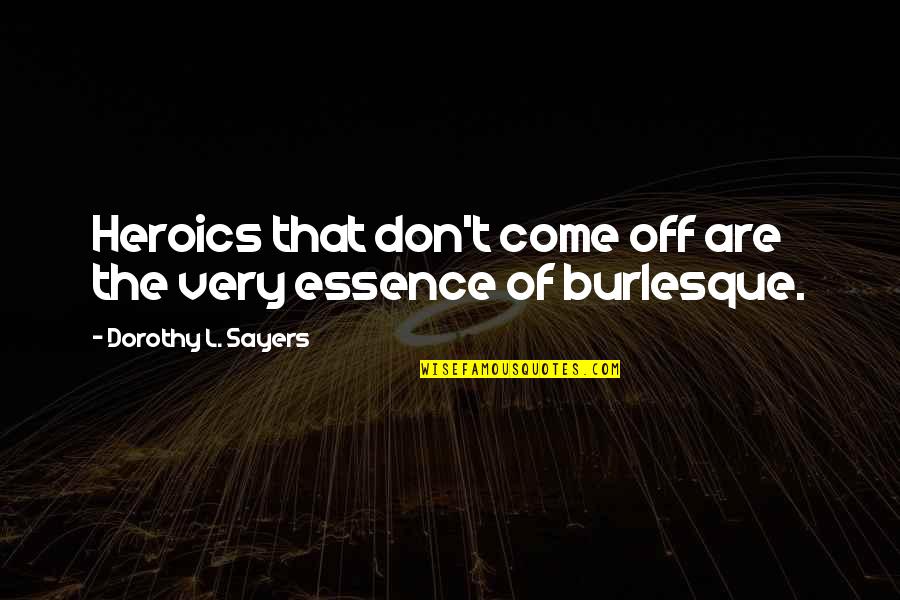 Heroics that don't come off are the very essence of burlesque. —
Dorothy L. Sayers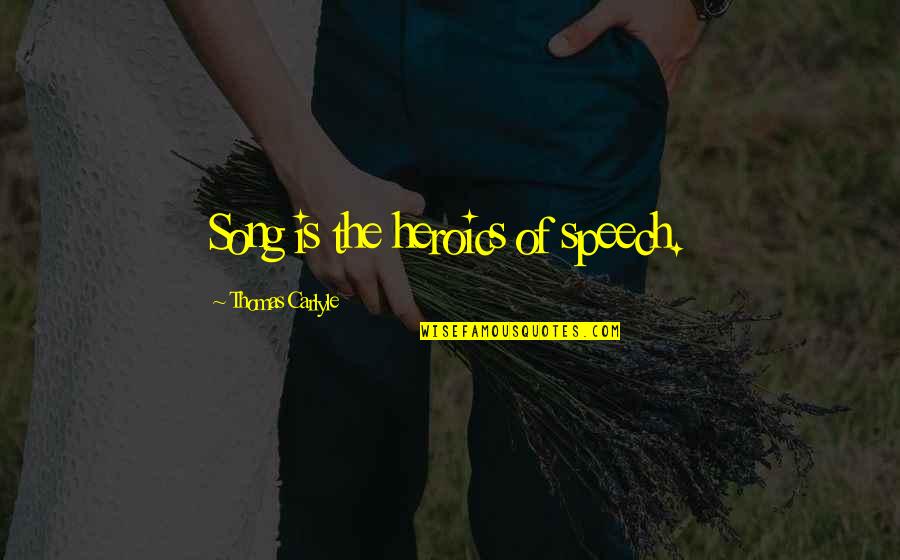 Song is the heroics of speech. —
Thomas Carlyle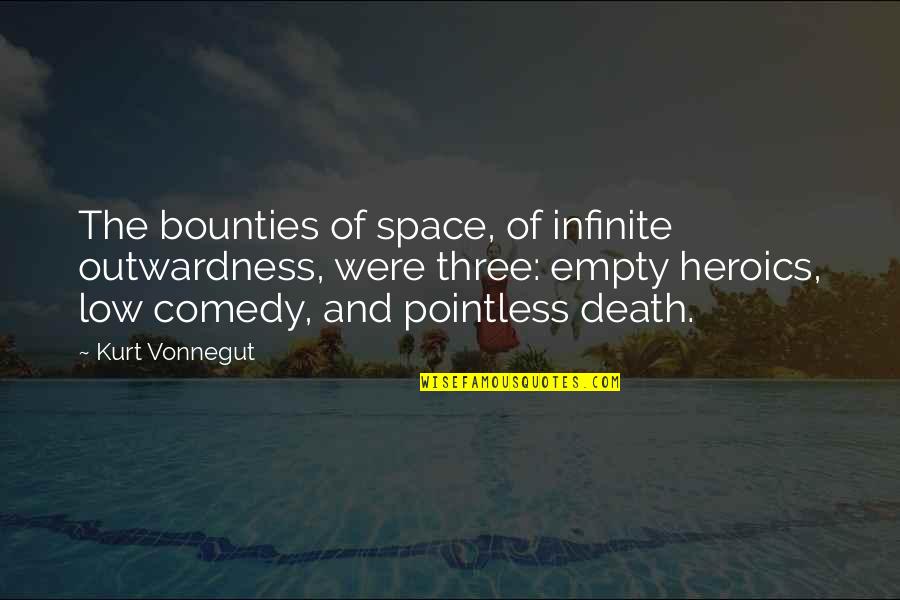 The bounties of space, of infinite outwardness, were three: empty heroics, low comedy, and pointless death. —
Kurt Vonnegut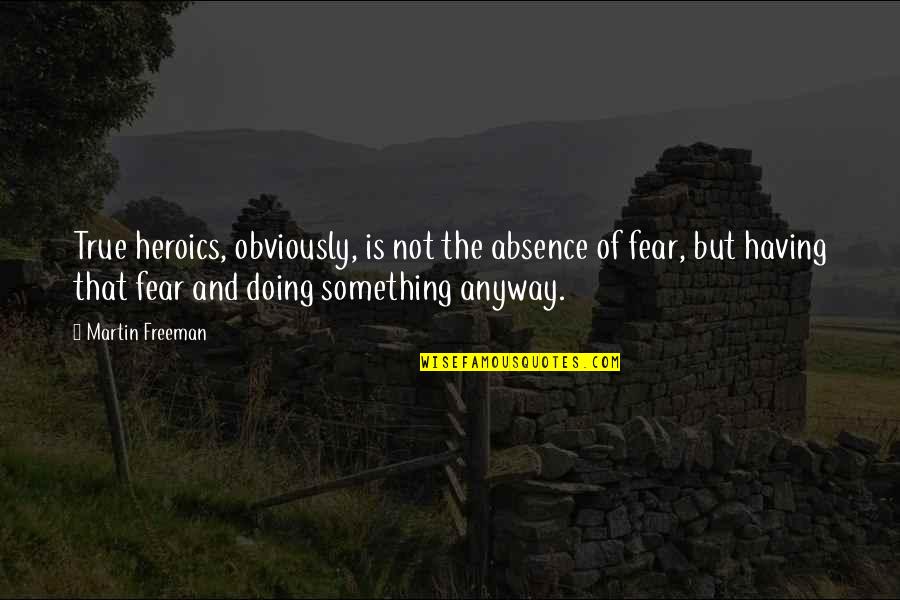 True heroics, obviously, is not the absence of fear, but having that fear and doing something anyway. —
Martin Freeman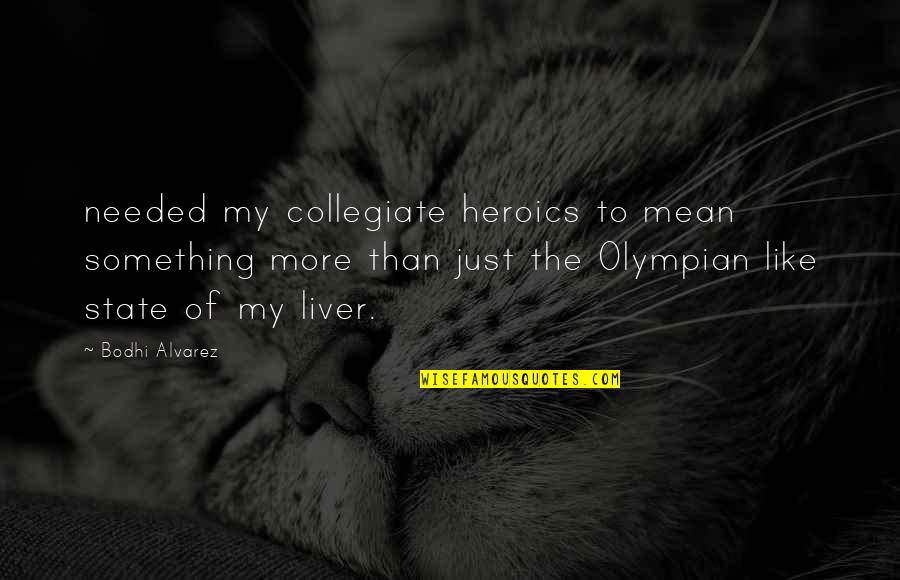 needed my collegiate heroics to mean something more than just the Olympian like state of my liver. —
Bodhi Alvarez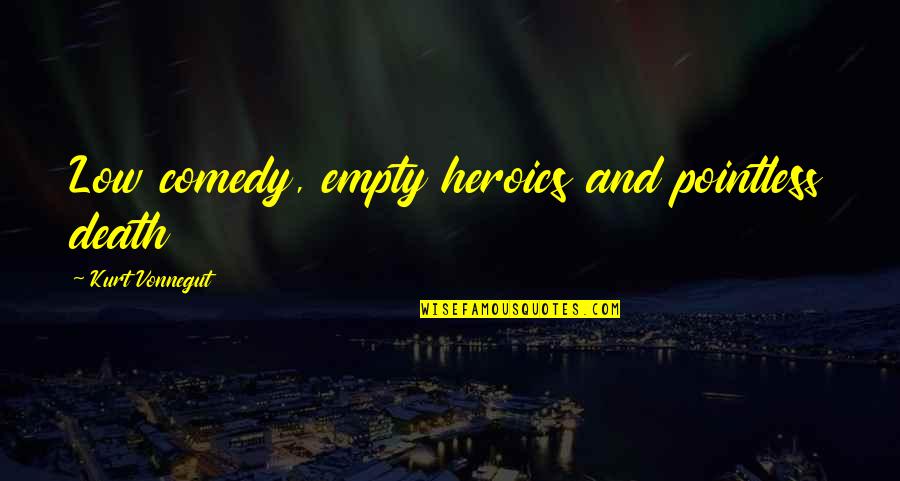 Low comedy, empty heroics and pointless death —
Kurt Vonnegut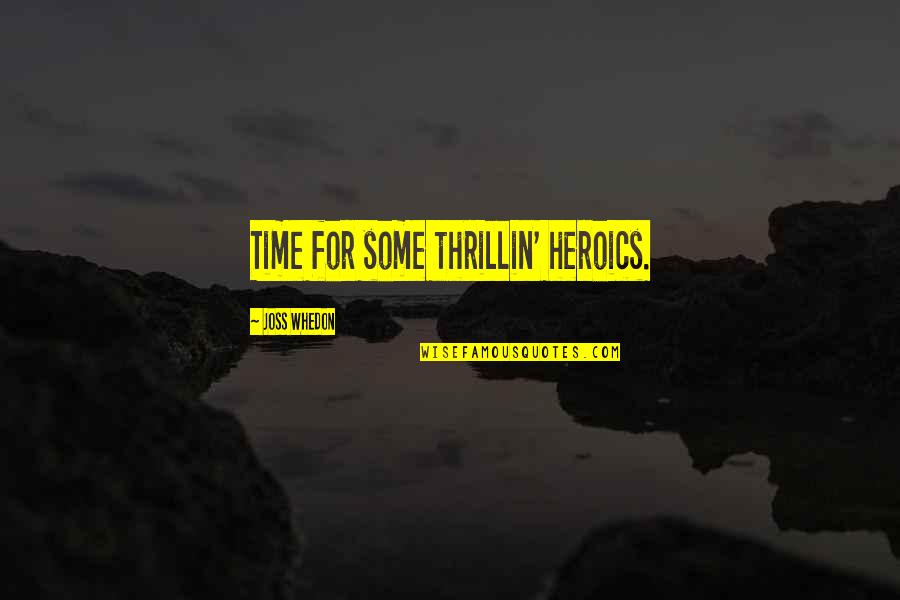 Time for some thrillin' heroics. —
Joss Whedon