No Greater Love Quotes
Collection of top 53 famous quotes about No Greater Love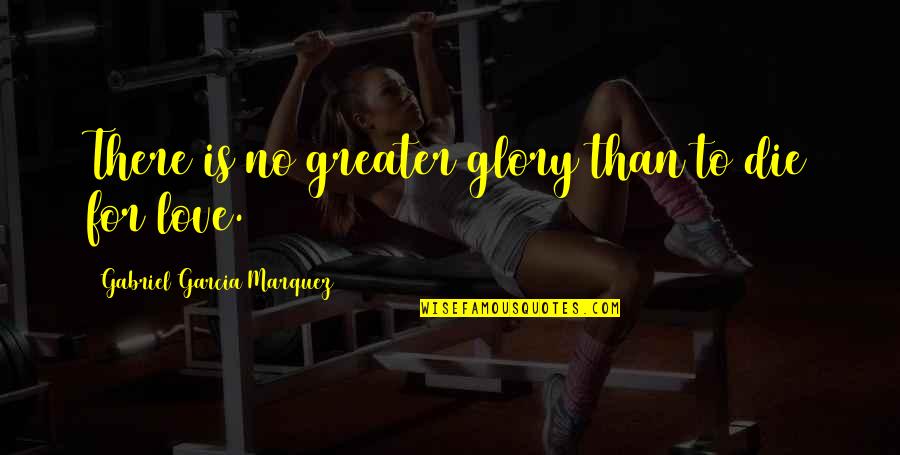 There is no greater glory than to die for love.
—
Gabriel Garcia Marquez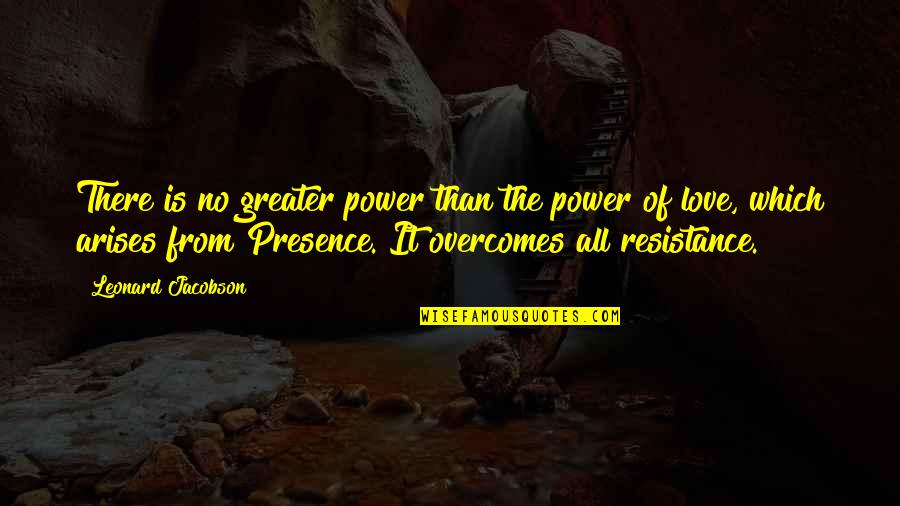 There is no greater power than the power of love, which arises from Presence. It overcomes all resistance.
—
Leonard Jacobson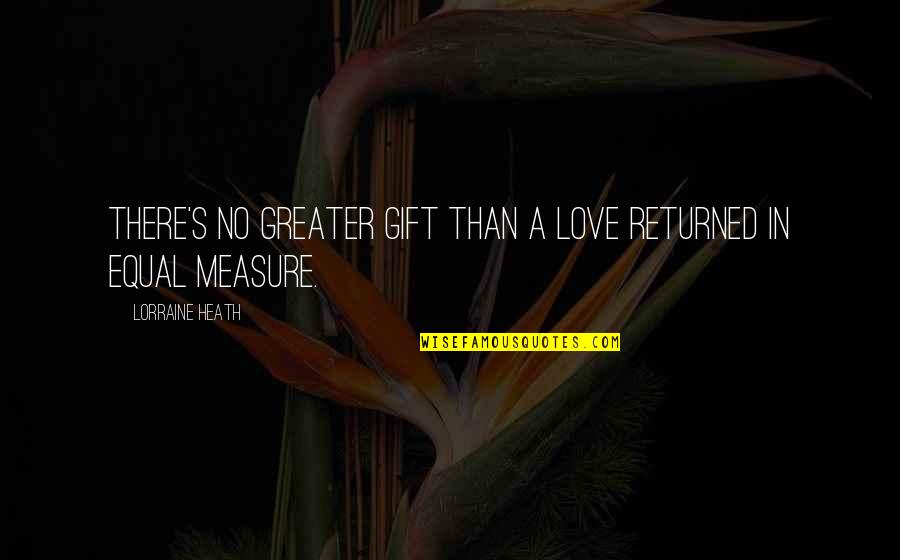 There's no greater gift than a love returned in equal measure.
—
Lorraine Heath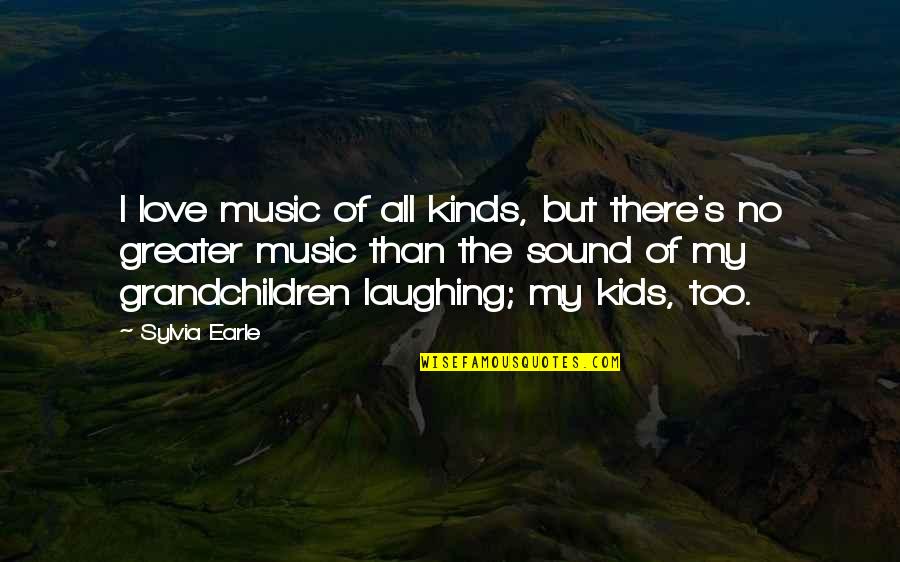 I love music of all kinds, but there's no greater music than the sound of my grandchildren laughing; my kids, too.
—
Sylvia Earle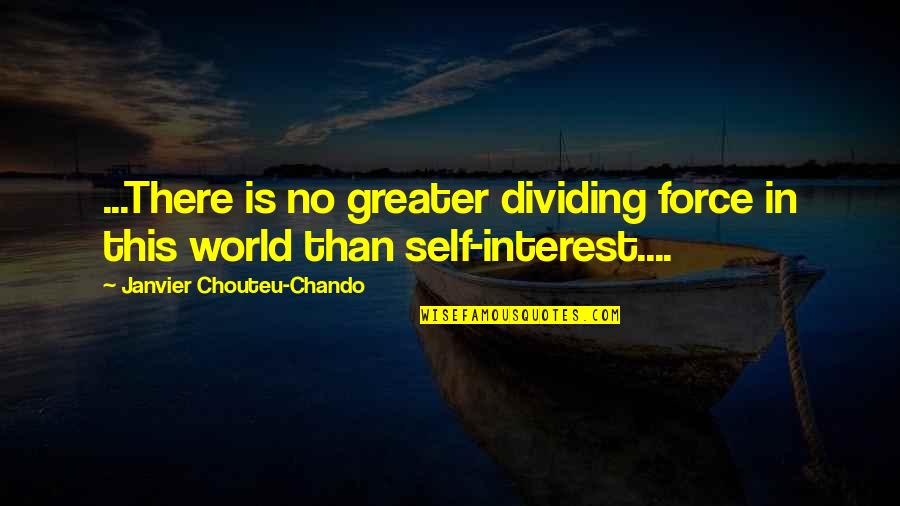 ...There is no greater dividing force in this world than self-interest....
—
Janvier Chouteu-Chando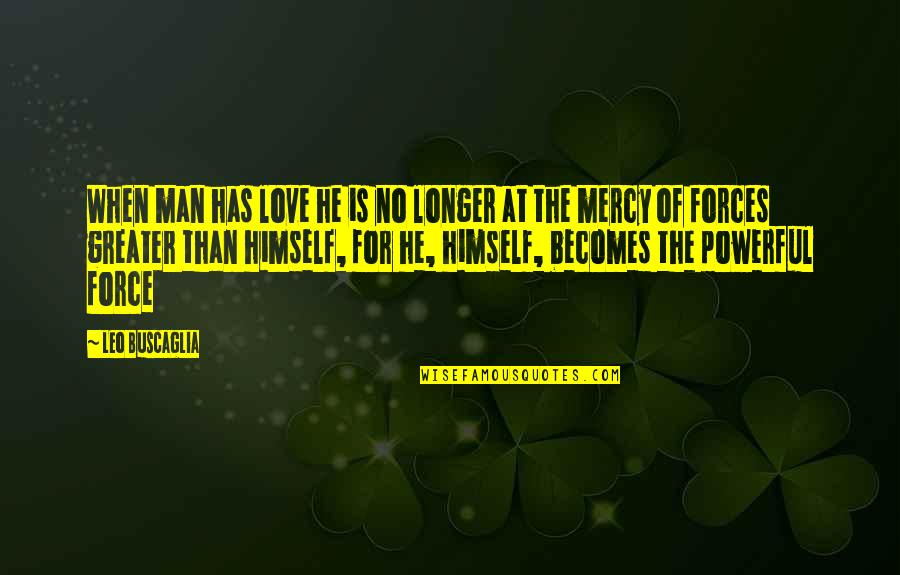 When man has love he is no longer at the mercy of forces greater than himself, for he, himself, becomes the powerful force
—
Leo Buscaglia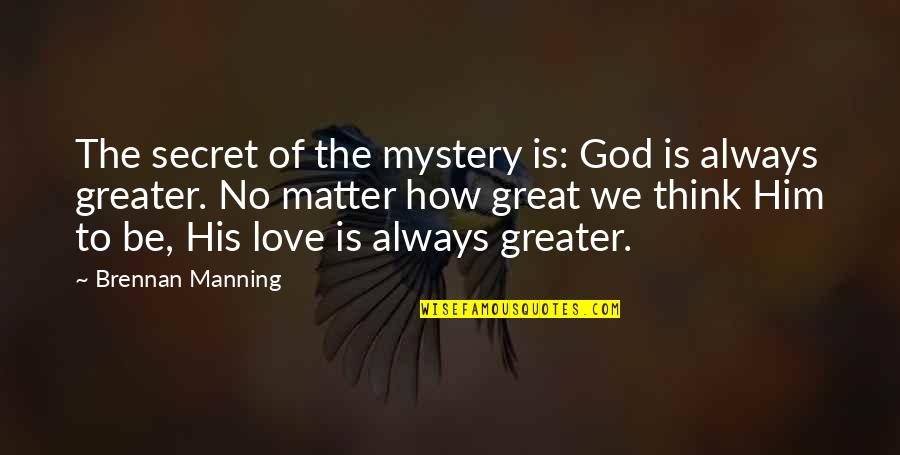 The secret of the mystery is: God is always greater. No matter how great we think Him to be, His love is always greater.
—
Brennan Manning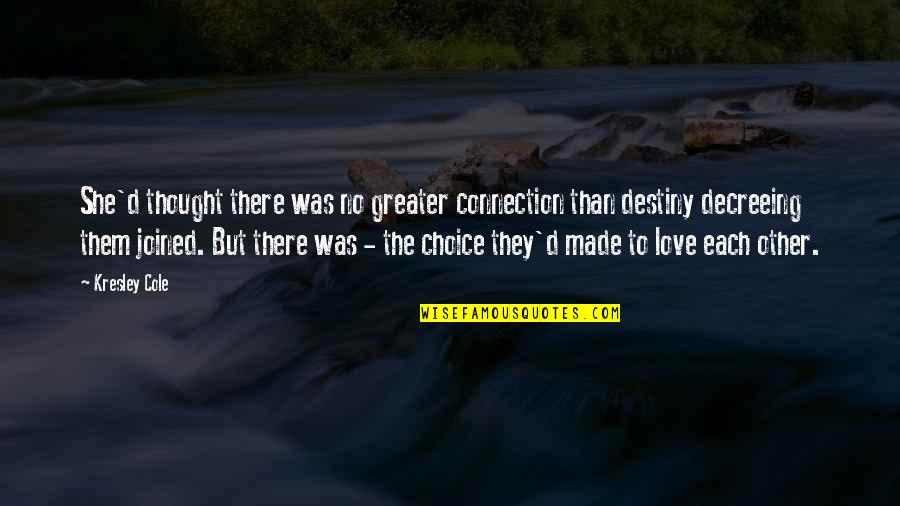 She'd thought there was no greater connection than destiny decreeing them joined. But there was - the choice they'd made to love each other.
—
Kresley Cole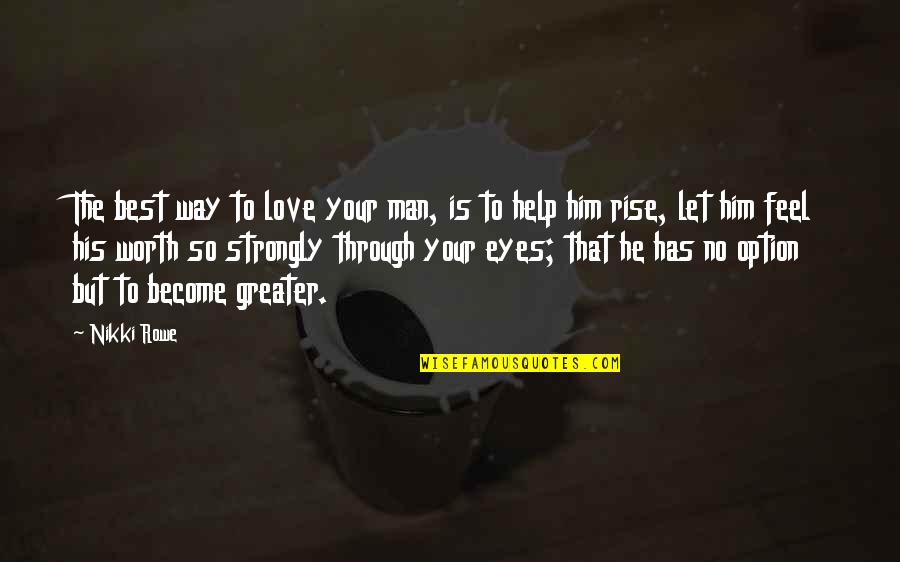 The best way to love your man, is to help him rise, let him feel his worth so strongly through your eyes; that he has no option but to become greater.
—
Nikki Rowe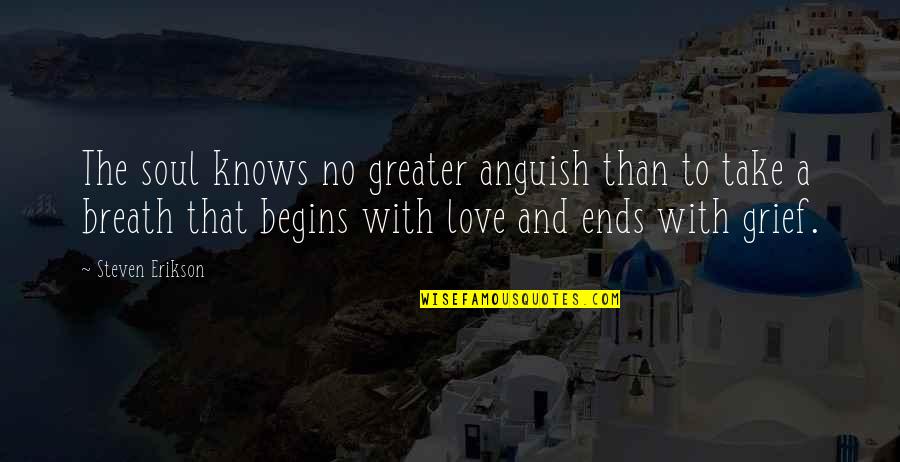 The soul knows no greater anguish than to take a breath that begins with love and ends with grief.
—
Steven Erikson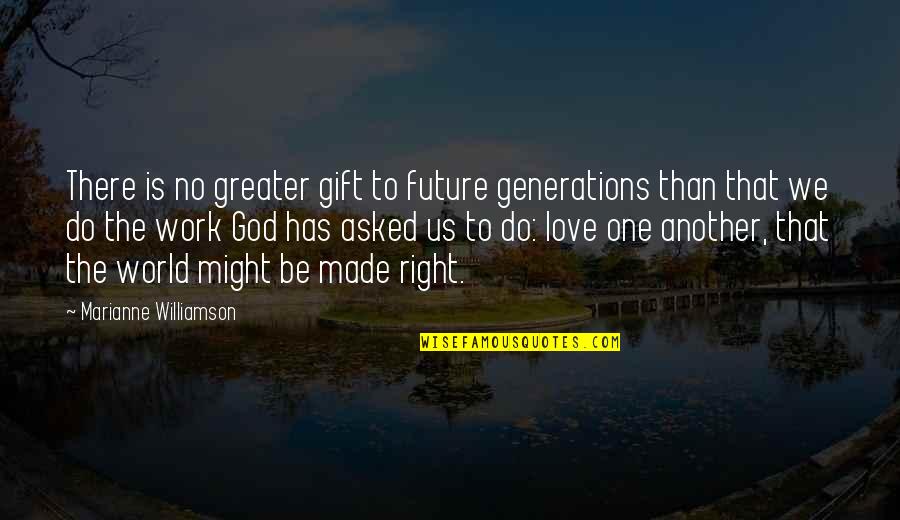 There is no greater gift to future generations than that we do the work God has asked us to do: love one another, that the world might be made right.
—
Marianne Williamson
No one has been a greater advocate for the power of love in this world than I; both in my life and in my music.
—
Stevie Wonder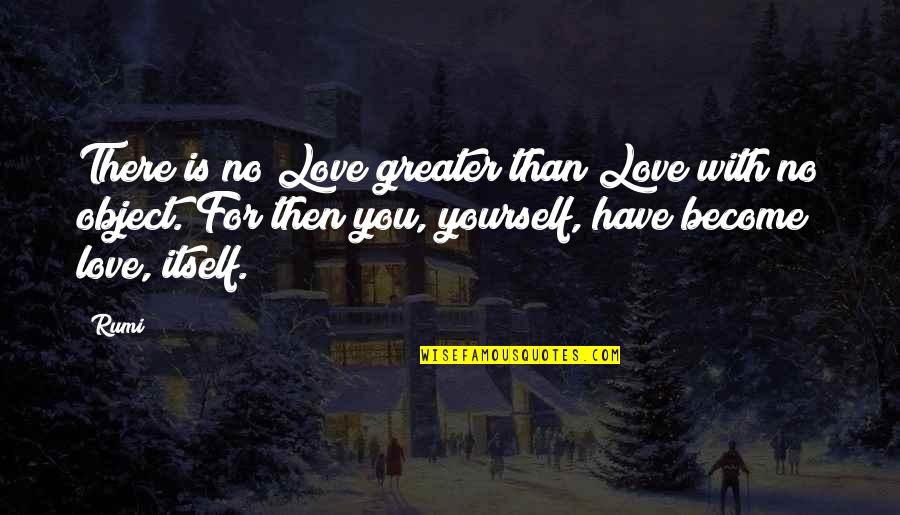 There is no Love greater than Love with no object. For then you, yourself, have become love, itself. —
Rumi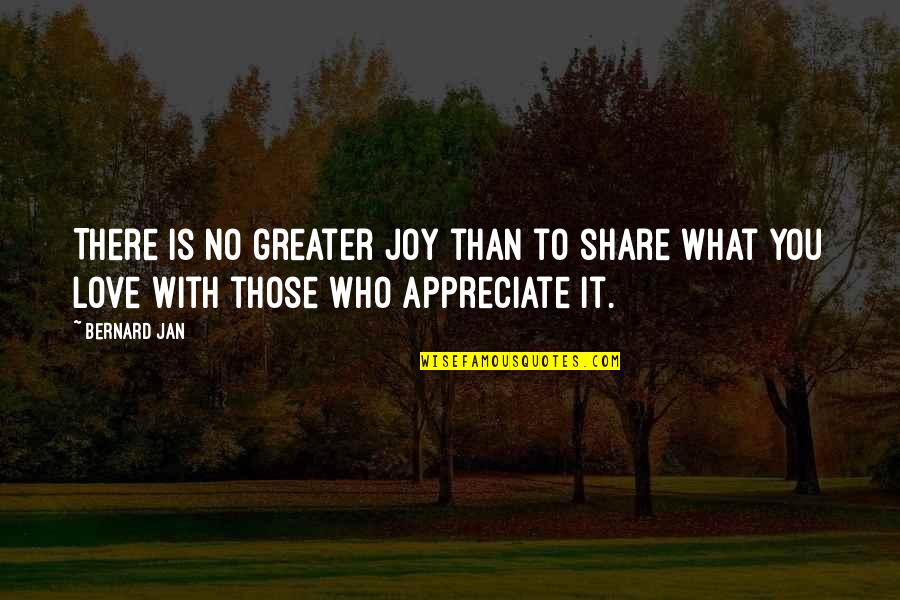 There is no greater joy than to share what you love with those who appreciate it. —
Bernard Jan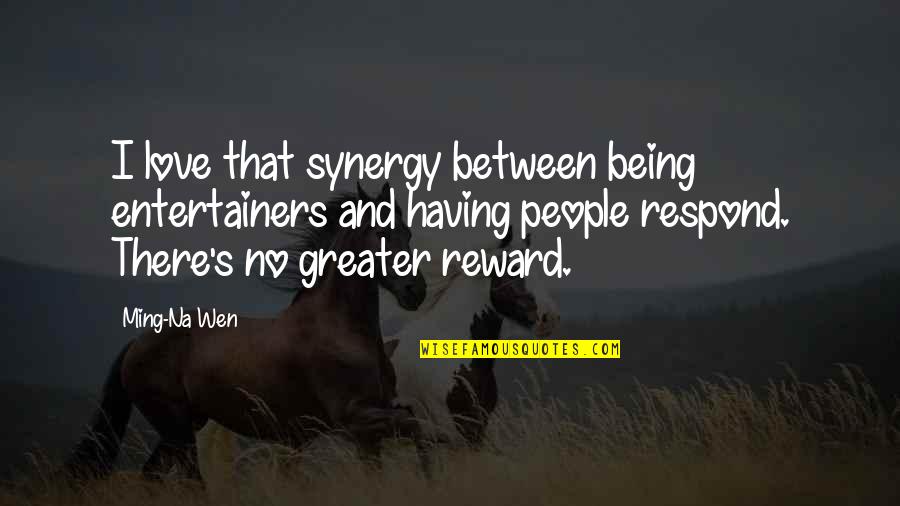 I love that synergy between being entertainers and having people respond. There's no greater reward. —
Ming-Na Wen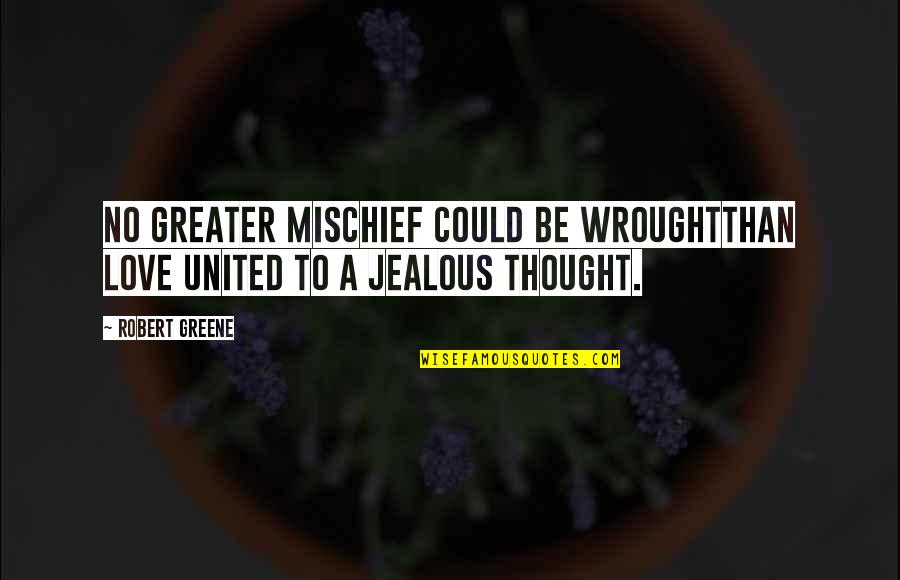 No greater mischief could be wrought
Than love united to a jealous thought. —
Robert Greene
There is no greater glory than love, nor any greater punishment than jealousy. —
Lope De Vega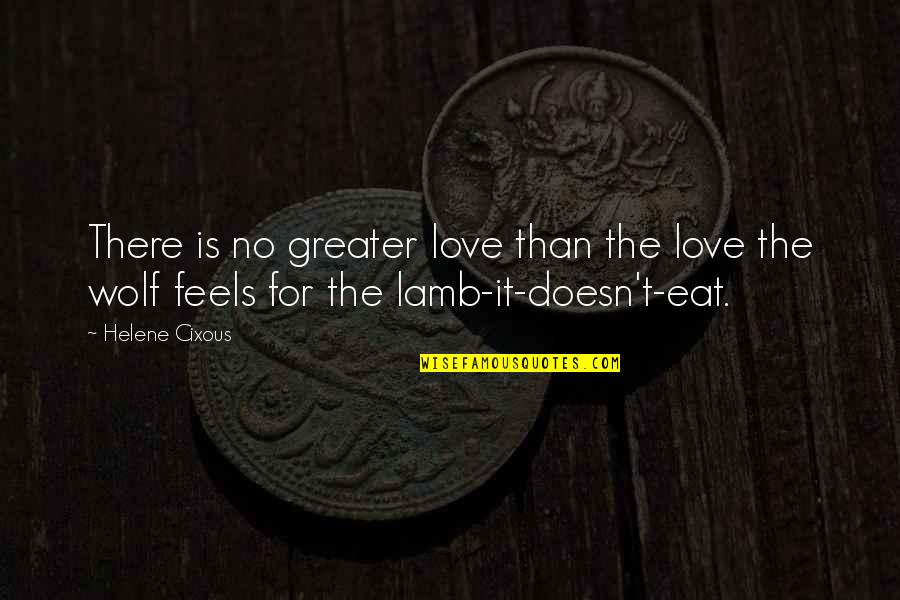 There is
no greater love
than the love the wolf feels for the lamb-it-doesn't-eat. —
Helene Cixous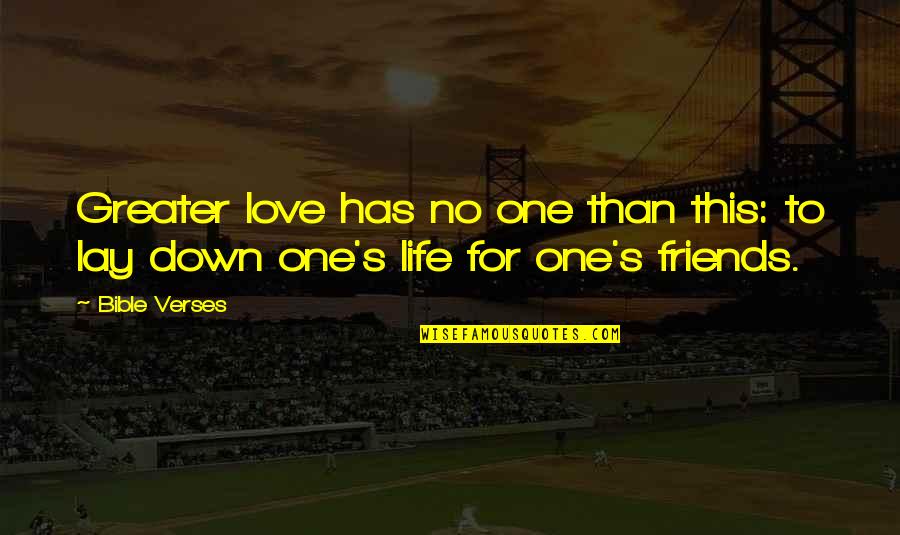 Greater love has no one than this: to lay down one's life for one's friends. —
Bible Verses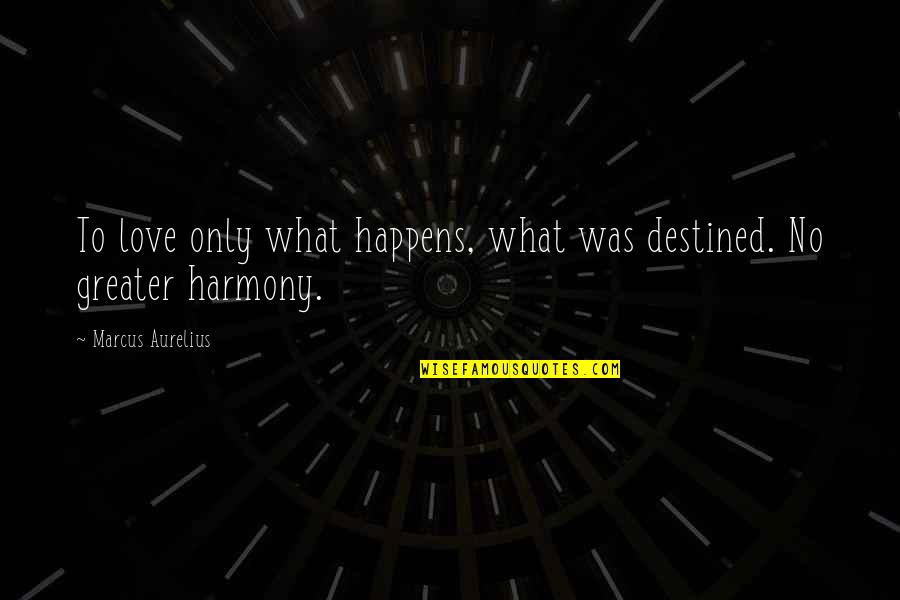 To love only what happens, what was destined. No greater harmony. —
Marcus Aurelius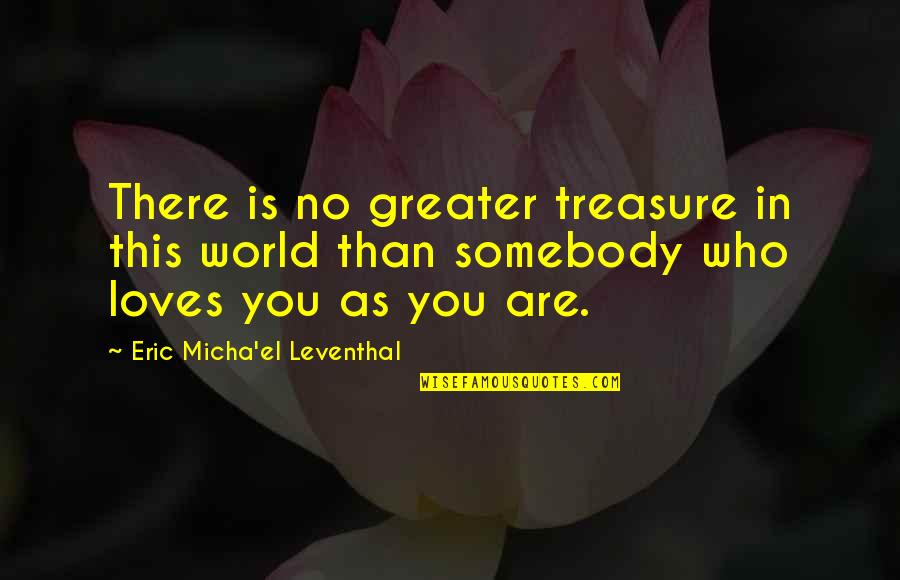 There is no greater treasure in this world than somebody who loves you as you are. —
Eric Micha'el Leventhal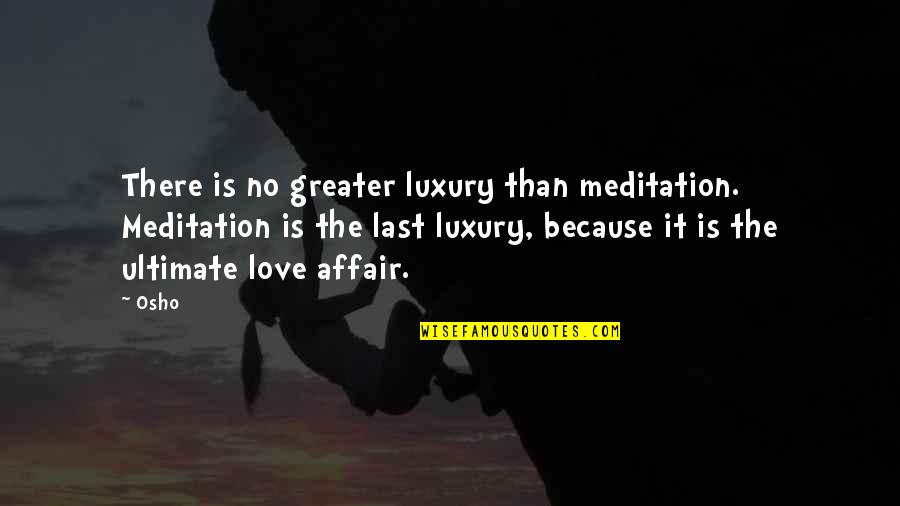 There is no greater luxury than meditation. Meditation is the last luxury, because it is the ultimate love affair. —
Osho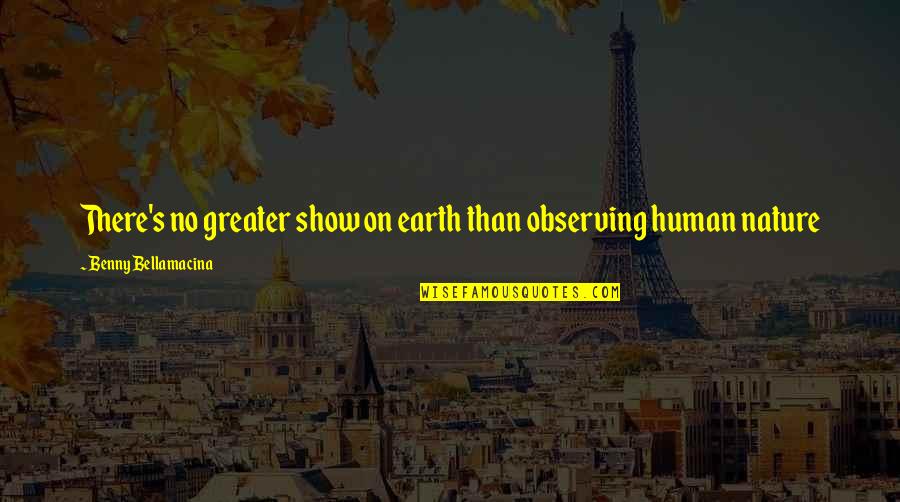 There's no greater show on earth than observing human nature —
Benny Bellamacina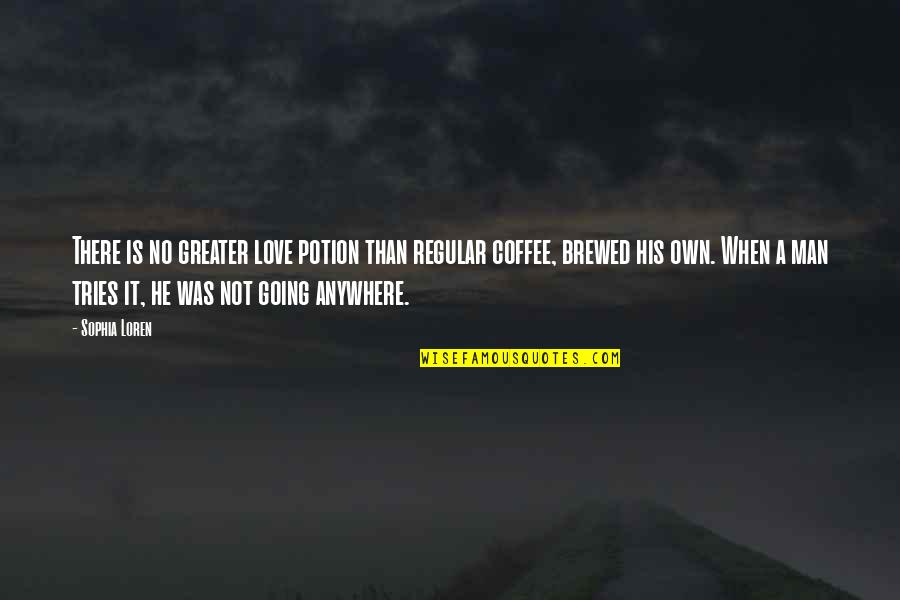 There is
no greater love
potion than regular coffee, brewed his own. When a man tries it, he was not going anywhere. —
Sophia Loren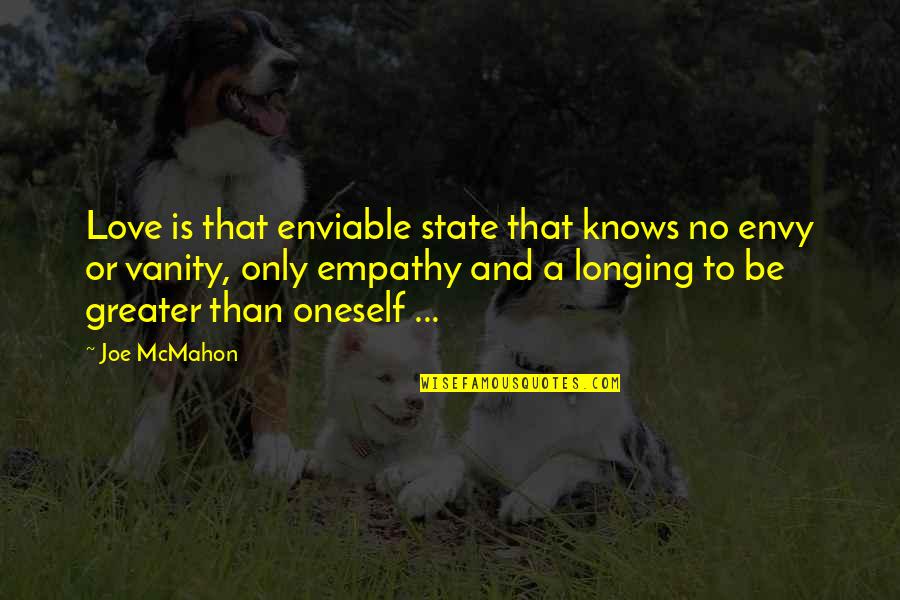 Love is that enviable state that knows no envy or vanity, only empathy and a longing to be greater than oneself ... —
Joe McMahon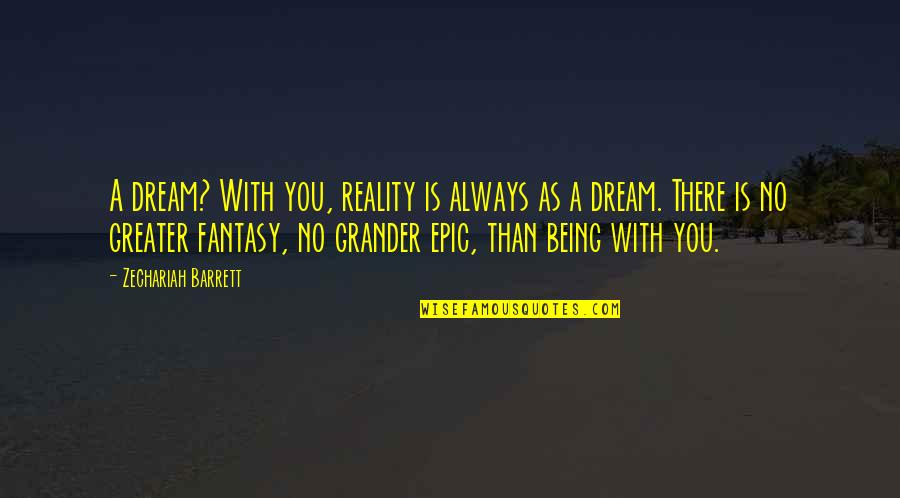 A dream? With you, reality is always as a dream. There is no greater fantasy, no grander epic, than being with you. —
Zechariah Barrett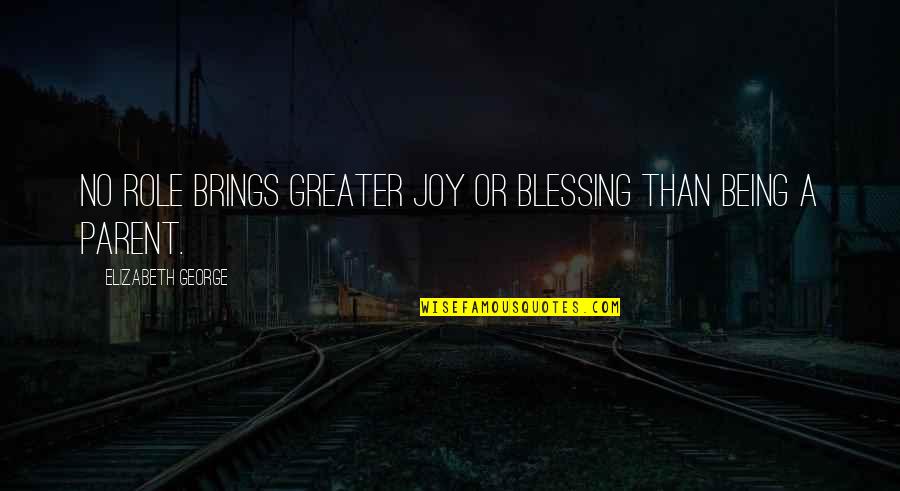 No role brings greater joy or blessing than being a parent. —
Elizabeth George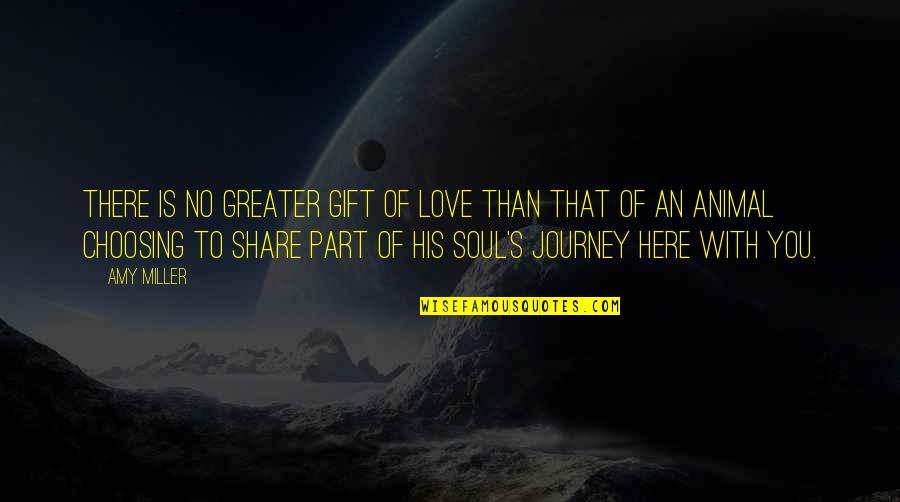 There is no greater gift of love than that of an animal choosing to share part of his soul's journey here with you. —
Amy Miller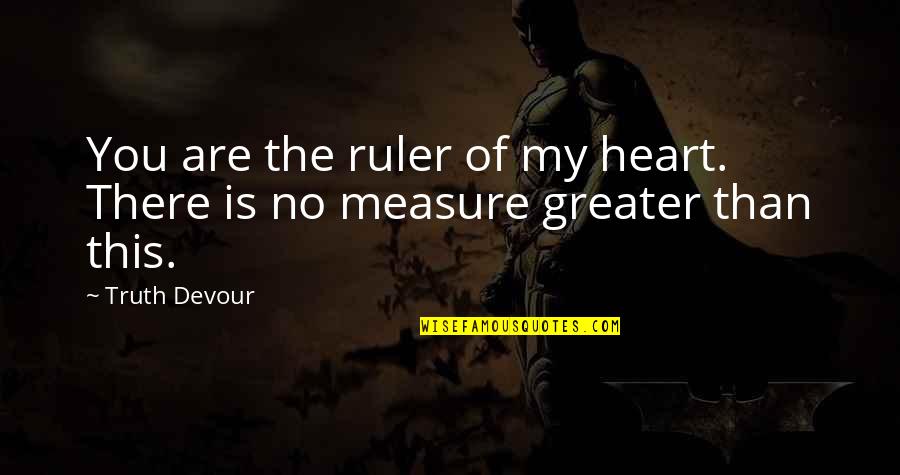 You are the ruler of my heart. There is no measure greater than this. —
Truth Devour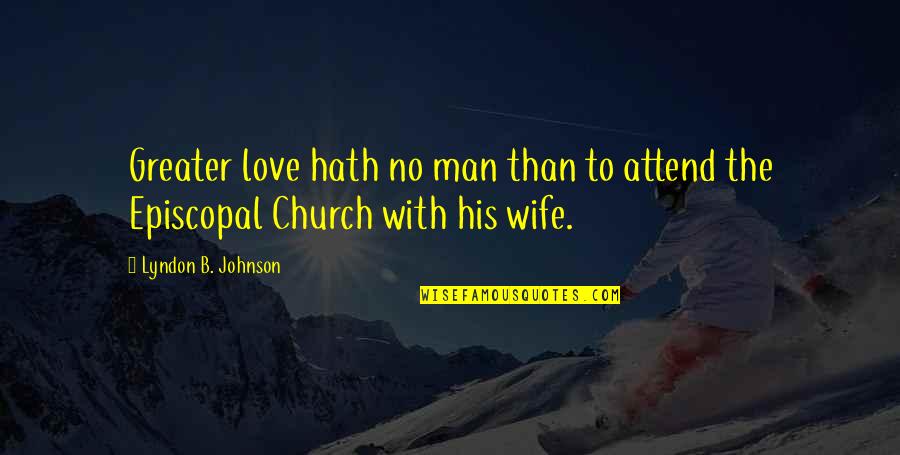 Greater love hath no man than to attend the Episcopal Church with his wife. —
Lyndon B. Johnson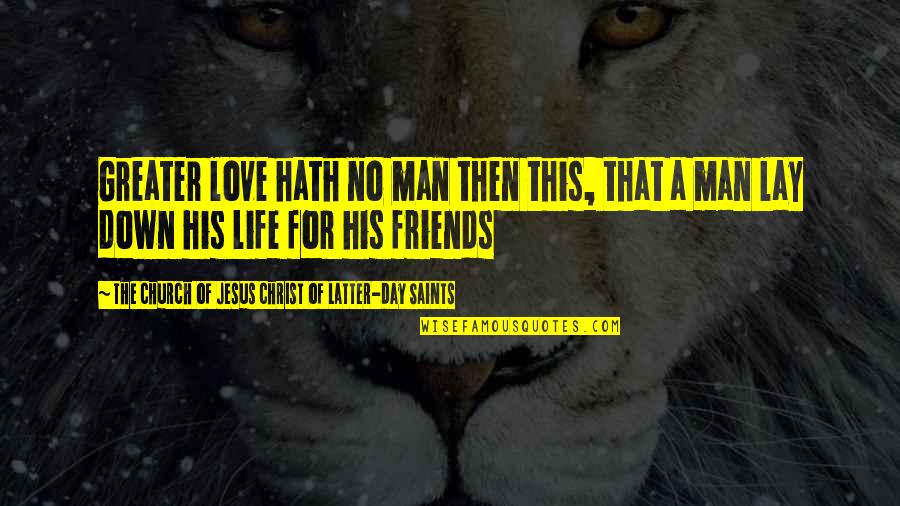 Greater love hath no man then this, that a man lay down his life for his friends —
The Church Of Jesus Christ Of Latter-day Saints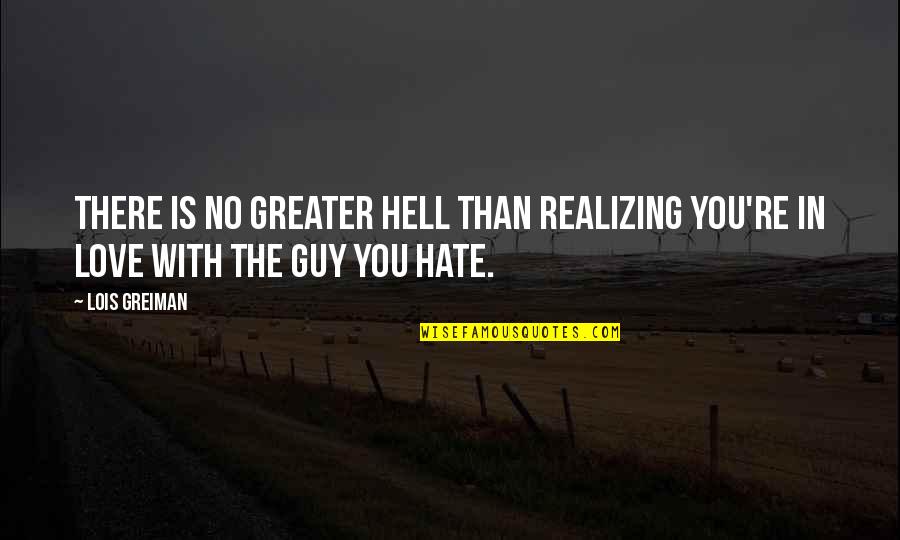 There is no greater hell than realizing you're in love with the guy you hate. —
Lois Greiman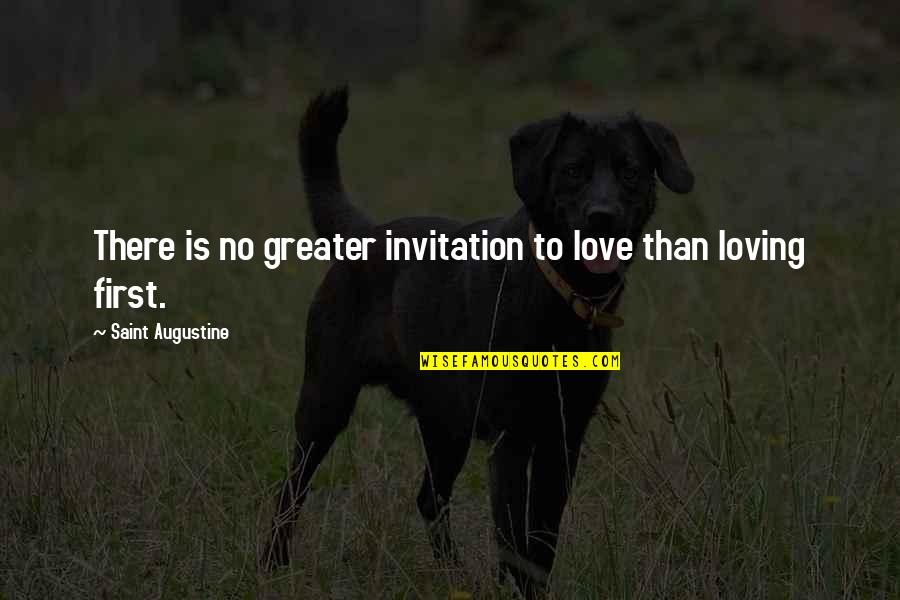 There is no greater invitation to love than loving first. —
Saint Augustine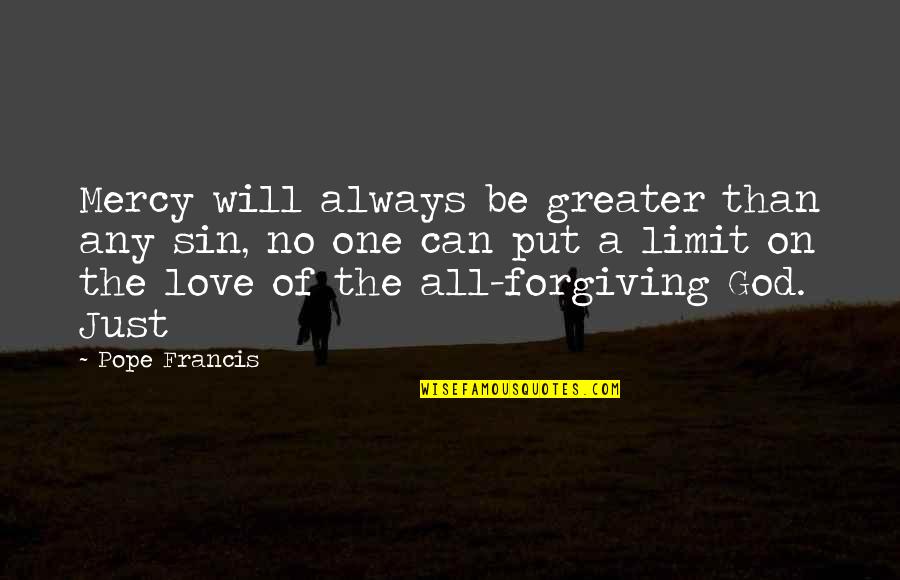 Mercy will always be greater than any sin, no one can put a limit on the love of the all-forgiving God. Just —
Pope Francis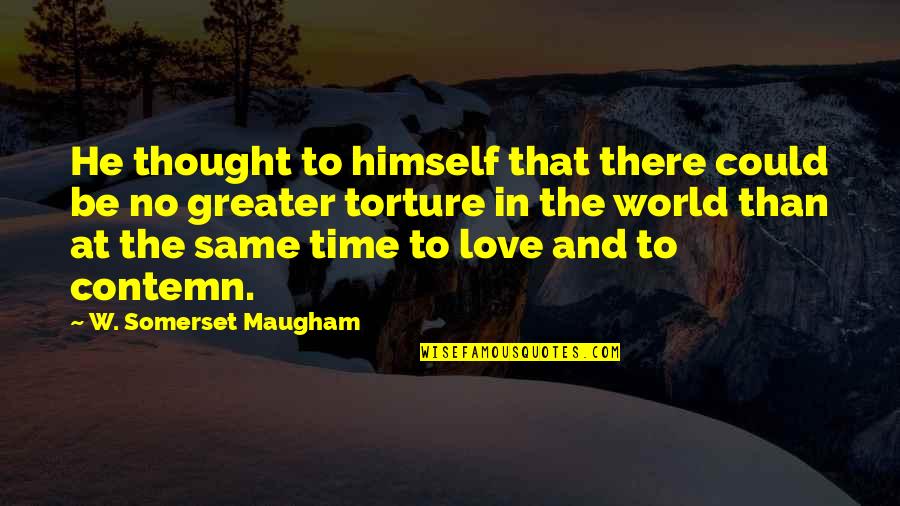 He thought to himself that there could be no greater torture in the world than at the same time to love and to contemn. —
W. Somerset Maugham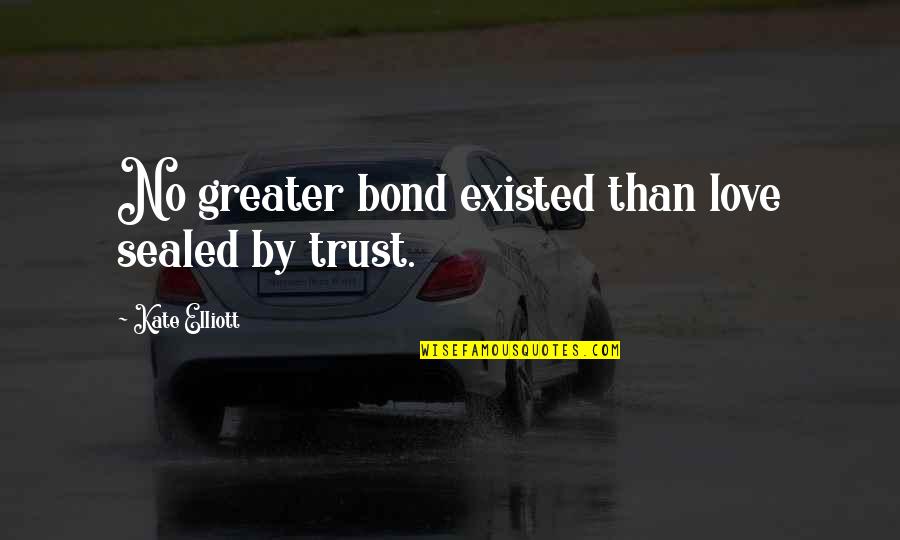 No greater bond existed than love sealed by trust. —
Kate Elliott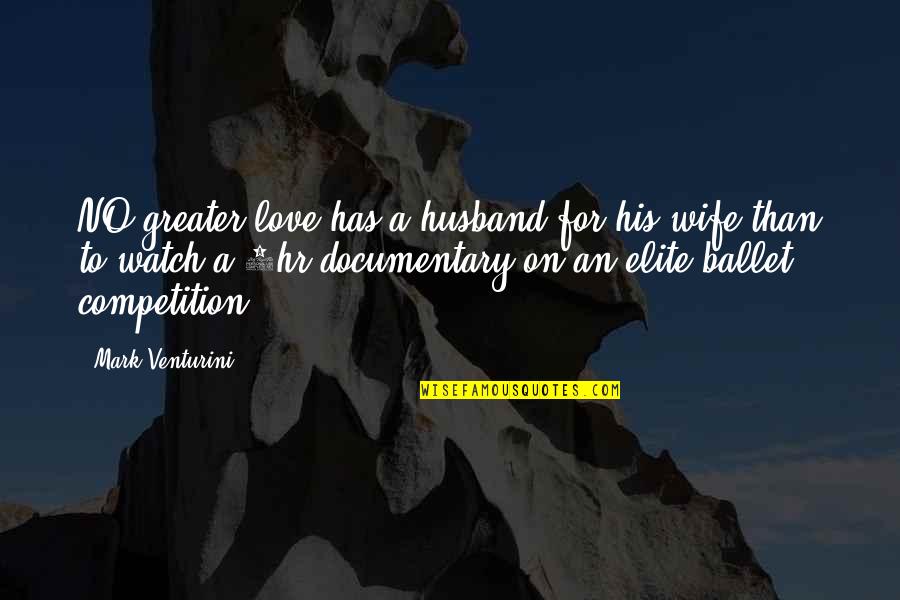 NO greater love has a husband for his wife than to watch a 2hr documentary on an elite ballet competition. —
Mark Venturini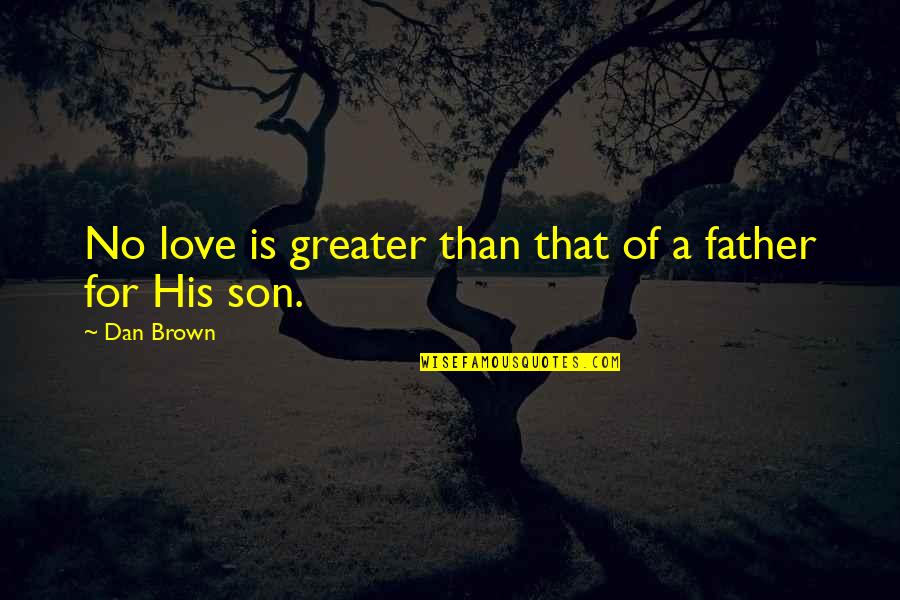 No love is greater than that of a father for His son. —
Dan Brown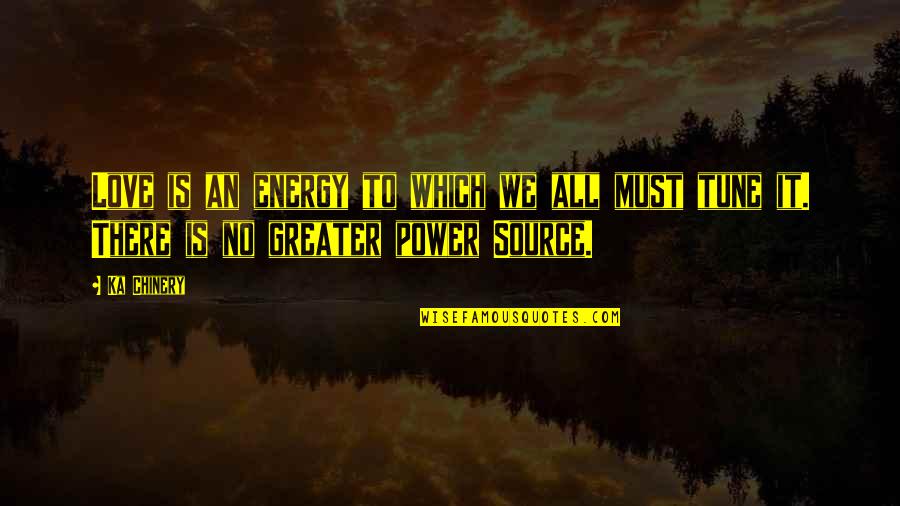 Love is an energy to which we all must tune it. There is no greater power Source. —
Ka Chinery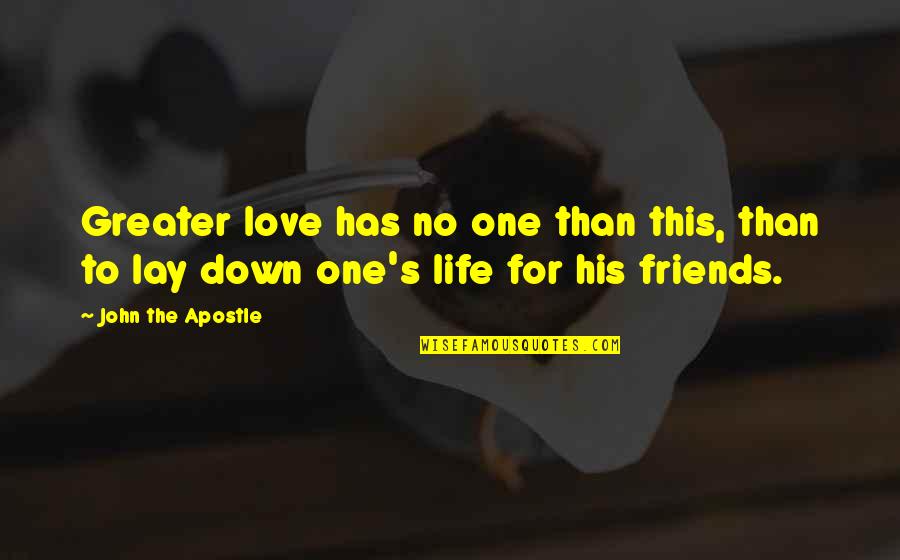 Greater love has no one than this, than to lay down one's life for his friends. —
John The Apostle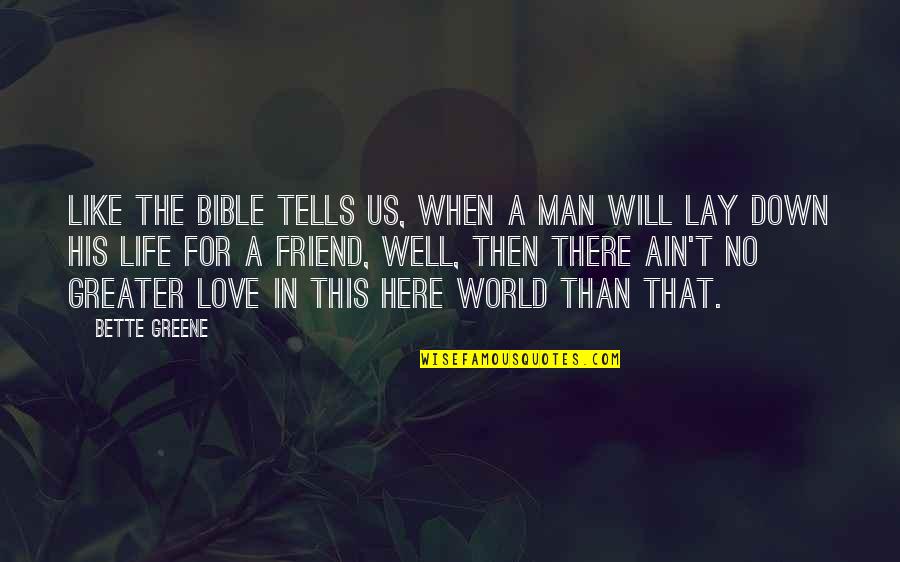 Like the Bible tells us, when a man will lay down his life for a friend, well, then there ain't
no greater love
in this here world than that. —
Bette Greene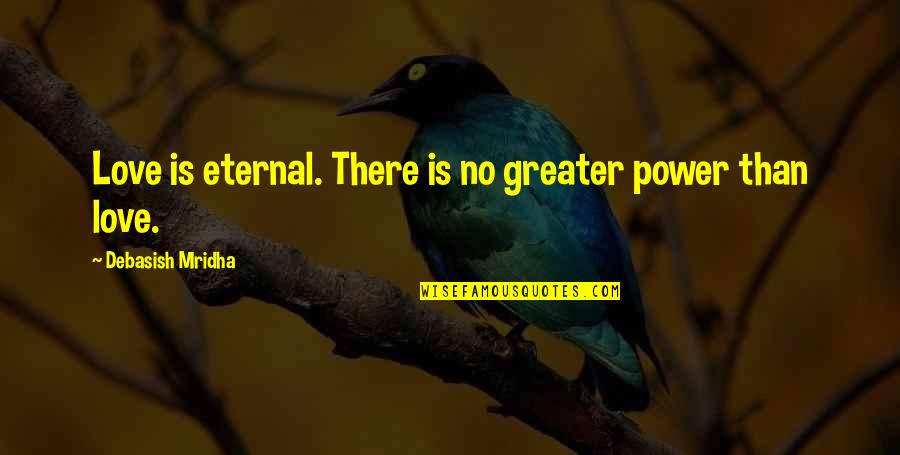 Love is eternal. There is no greater power than love. —
Debasish Mridha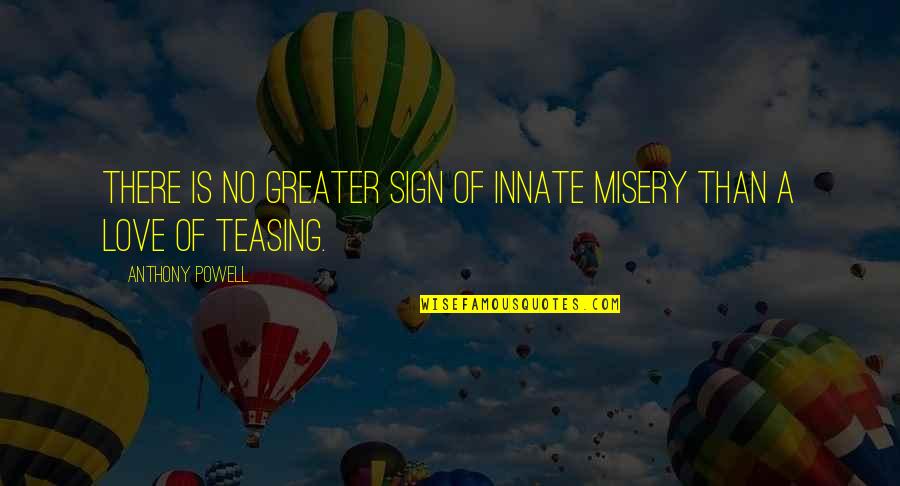 There is no greater sign of innate misery than a love of teasing. —
Anthony Powell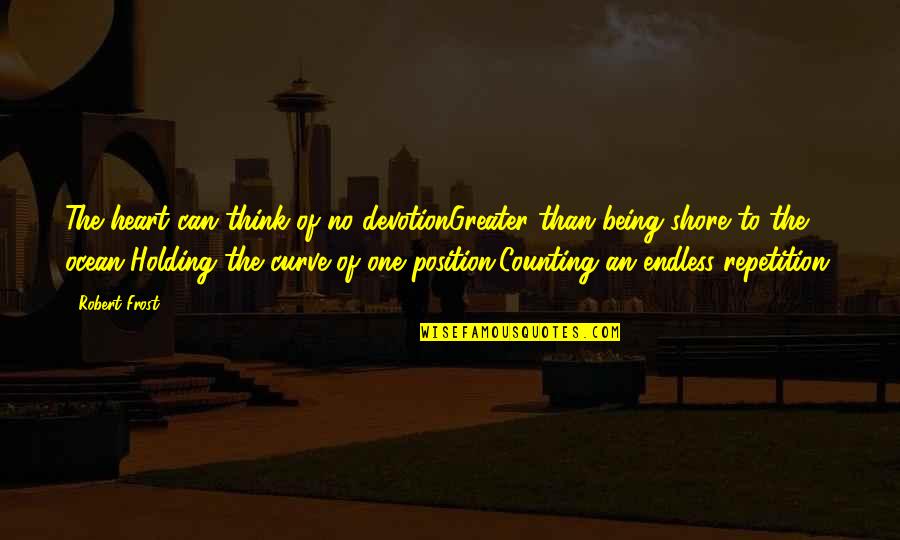 The heart can think of no devotion
Greater than being shore to the ocean-
Holding the curve of one position,
Counting an endless repetition. —
Robert Frost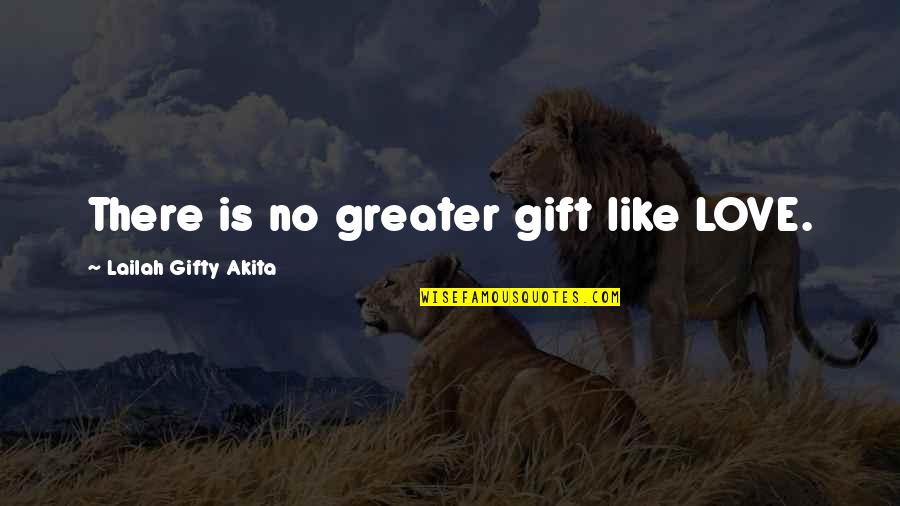 There is no greater gift like LOVE. —
Lailah Gifty Akita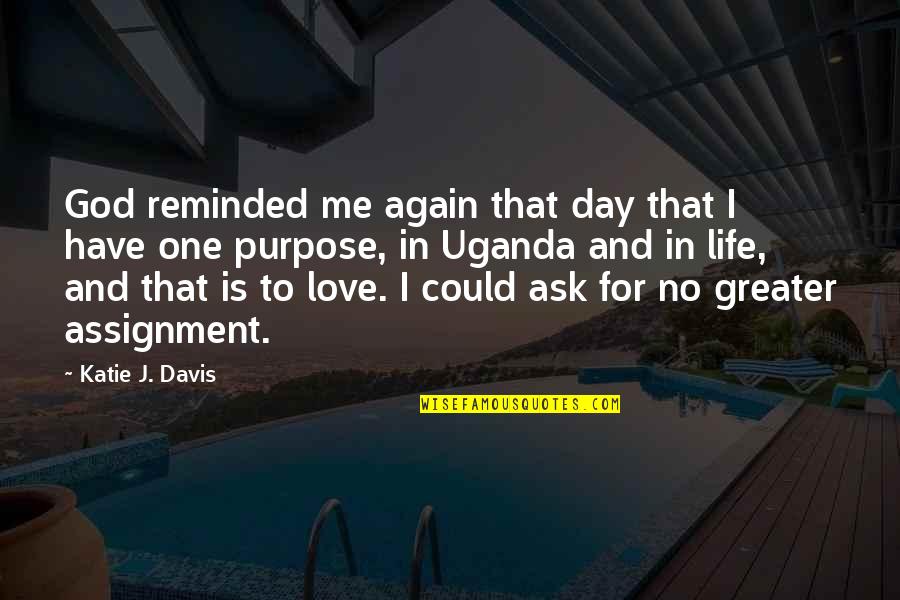 God reminded me again that day that I have one purpose, in Uganda and in life, and that is to love. I could ask for no greater assignment. —
Katie J. Davis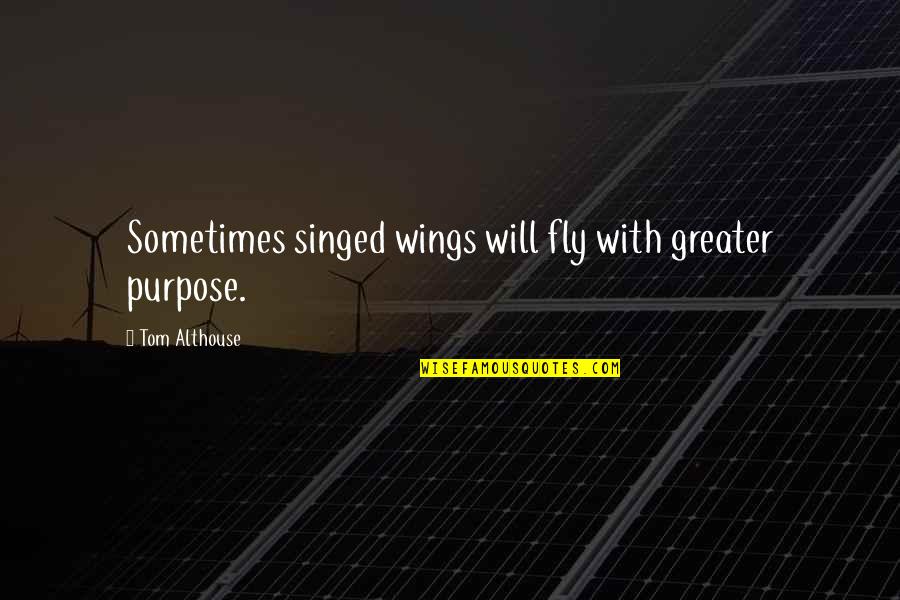 Sometimes singed wings will fly with greater purpose. —
Tom Althouse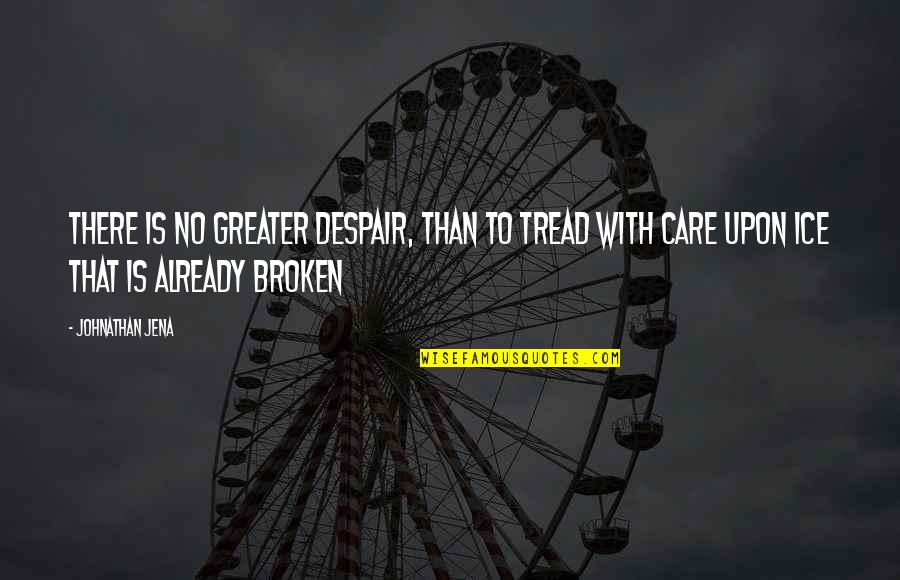 There is no greater despair, than to tread with care upon ice that is already broken —
Johnathan Jena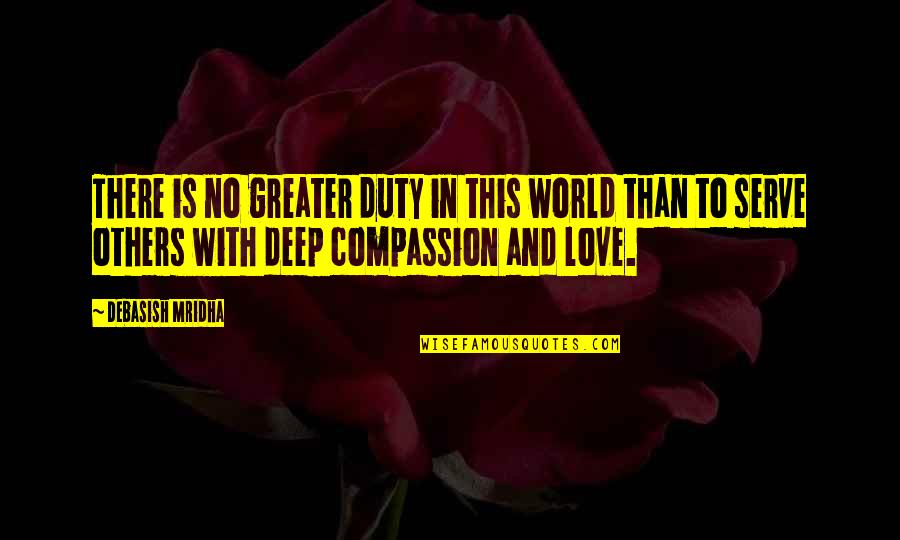 There is no greater duty in this world than to serve others with deep compassion and love. —
Debasish Mridha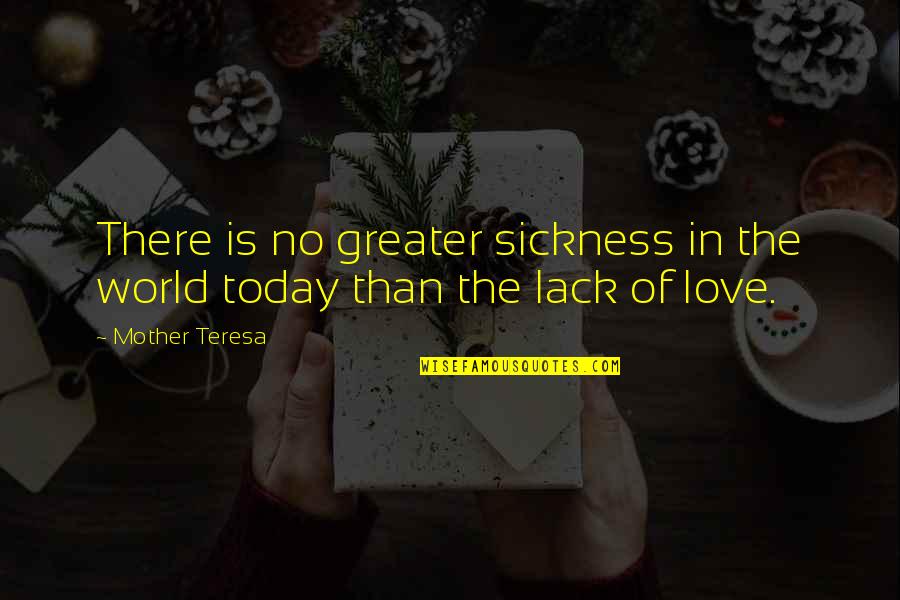 There is no greater sickness in the world today than the lack of love. —
Mother Teresa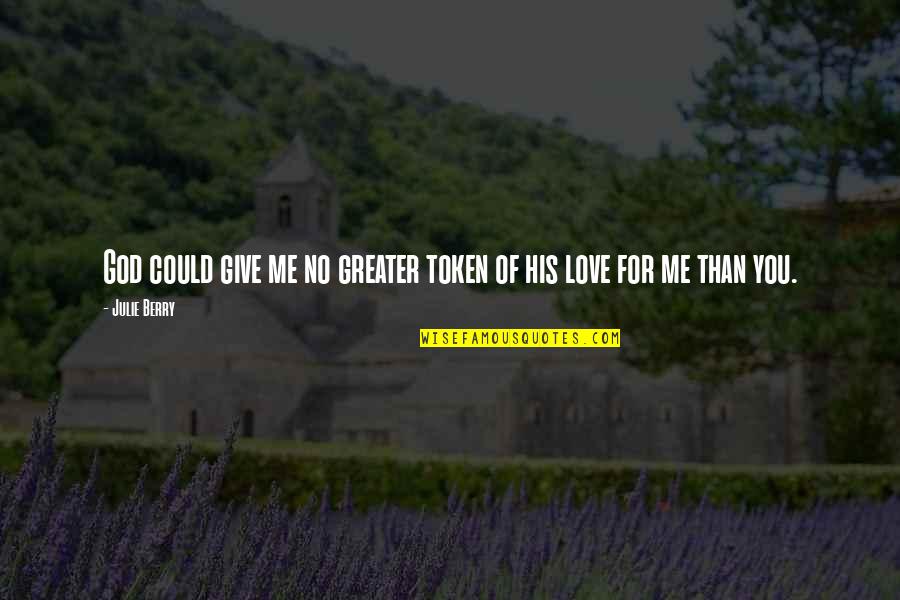 God could give me no greater token of his love for me than you. —
Julie Berry