Hester Young Quotes
Top 3 wise famous quotes and sayings by Hester Young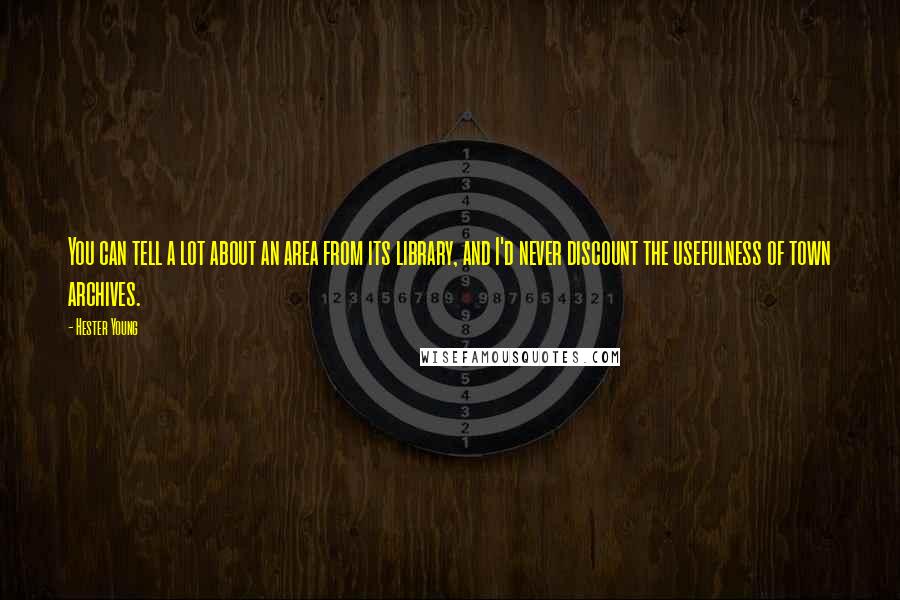 You can tell a lot about an area from its library, and I'd never discount the usefulness of town archives.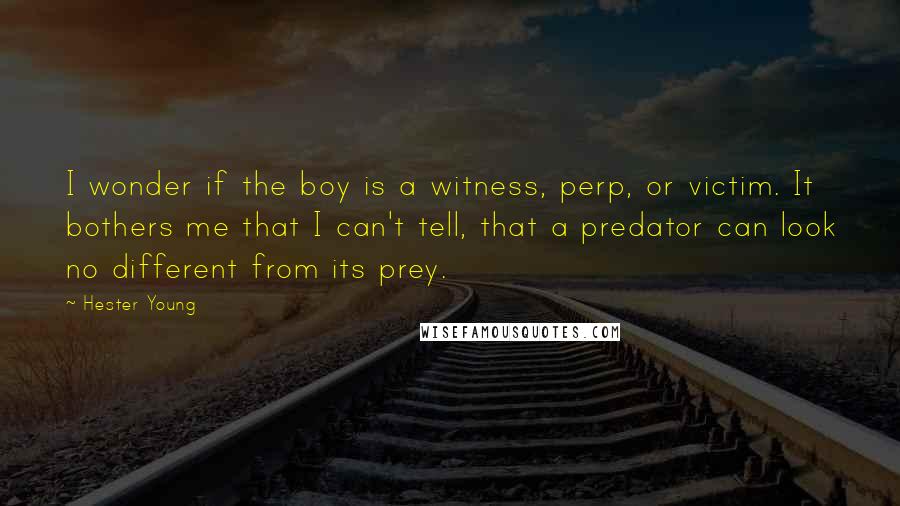 I wonder if the boy is a witness, perp, or victim. It bothers me that I can't tell, that a predator can look no different from its prey.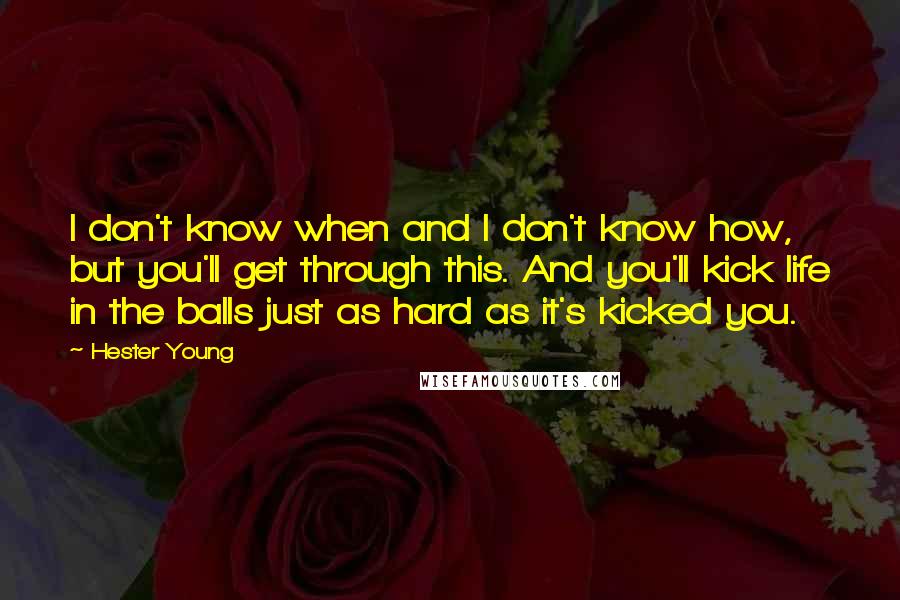 I don't know when and I don't know how, but you'll get through this. And you'll kick life in the balls just as hard as it's kicked you.