C.B. Cook Quotes
Top 11 wise famous quotes and sayings by C.B. Cook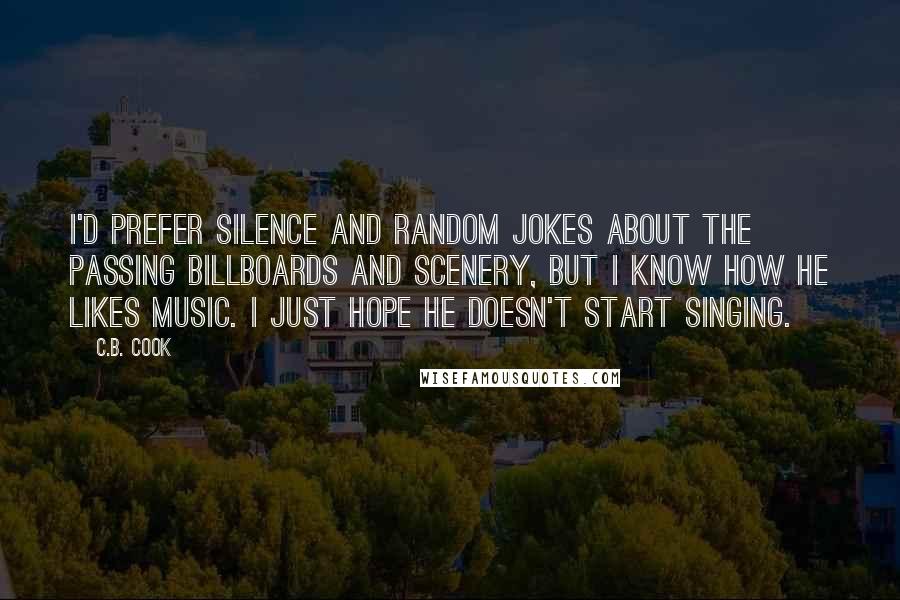 I'd prefer silence and random jokes about the passing billboards and scenery, but I know how he likes music. I just hope he doesn't start singing.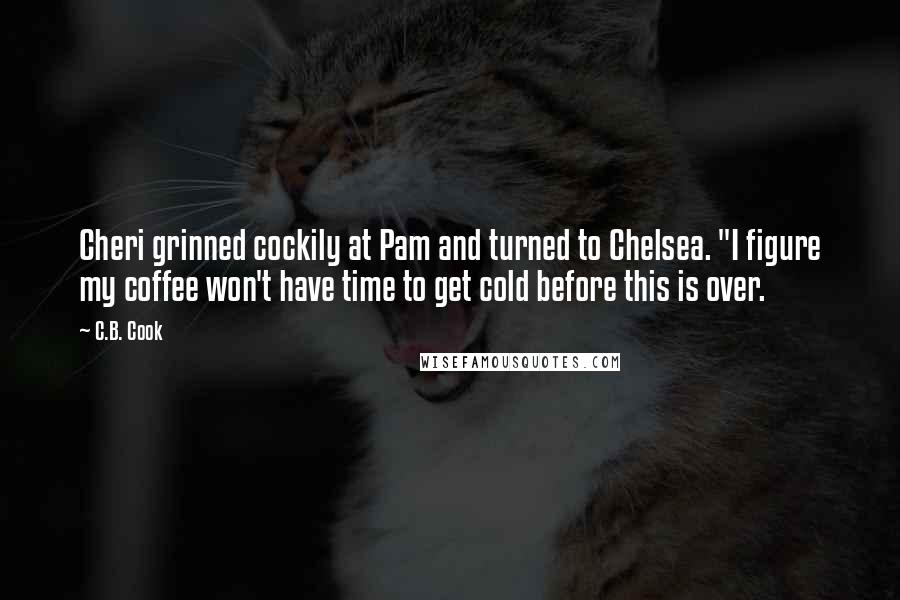 Cheri grinned cockily at Pam and turned to Chelsea. "I figure my coffee won't have time to get cold before this is over.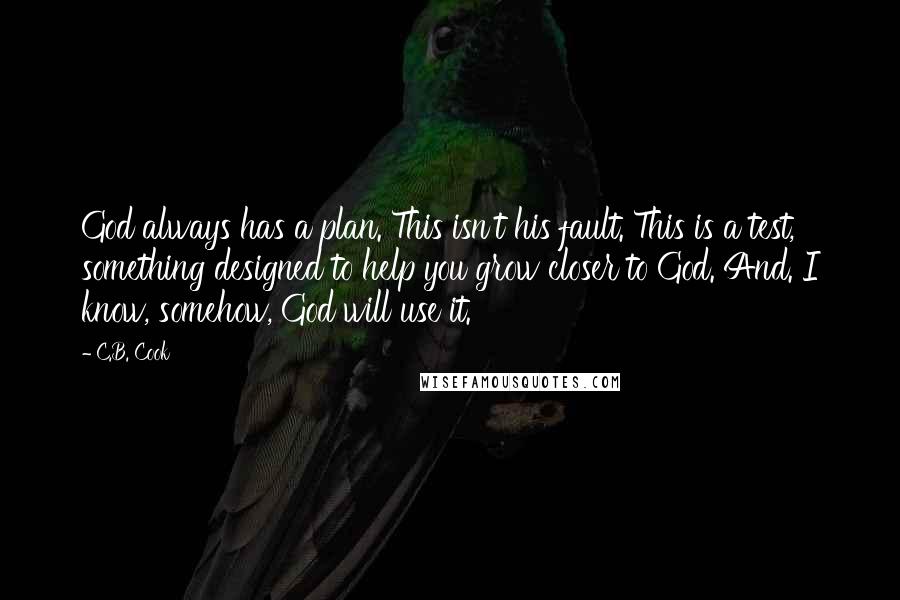 God always has a plan. This isn't his fault. This is a test, something designed to help you grow closer to God. And. I know, somehow, God will use it.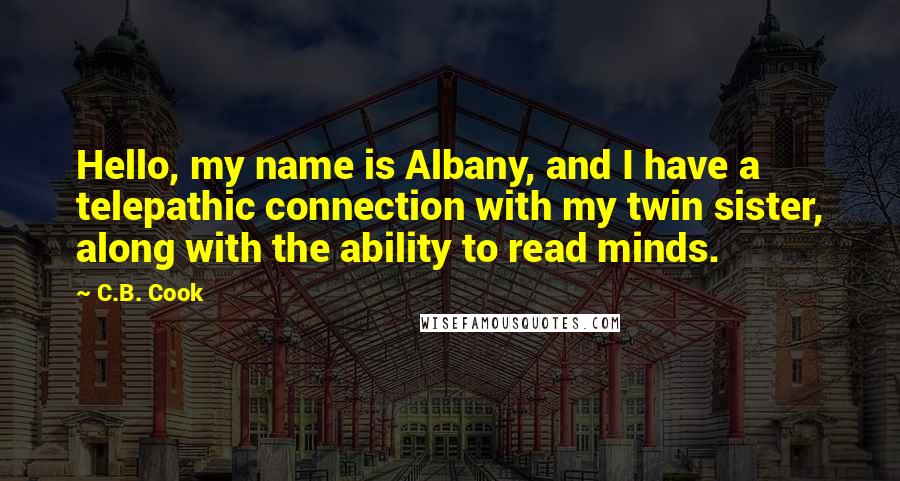 Hello, my name is Albany, and I have a telepathic connection with my twin sister, along with the ability to read minds.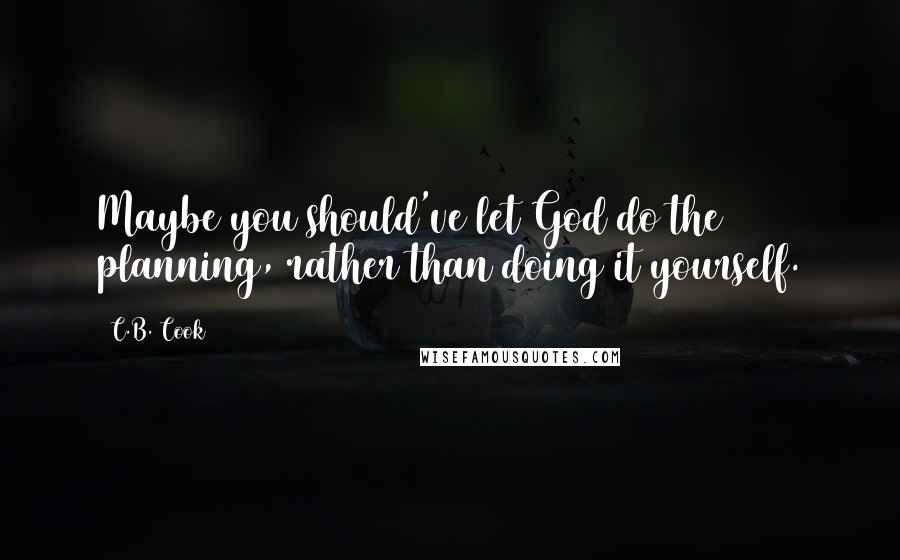 Maybe you should've let God do the planning, rather than doing it yourself.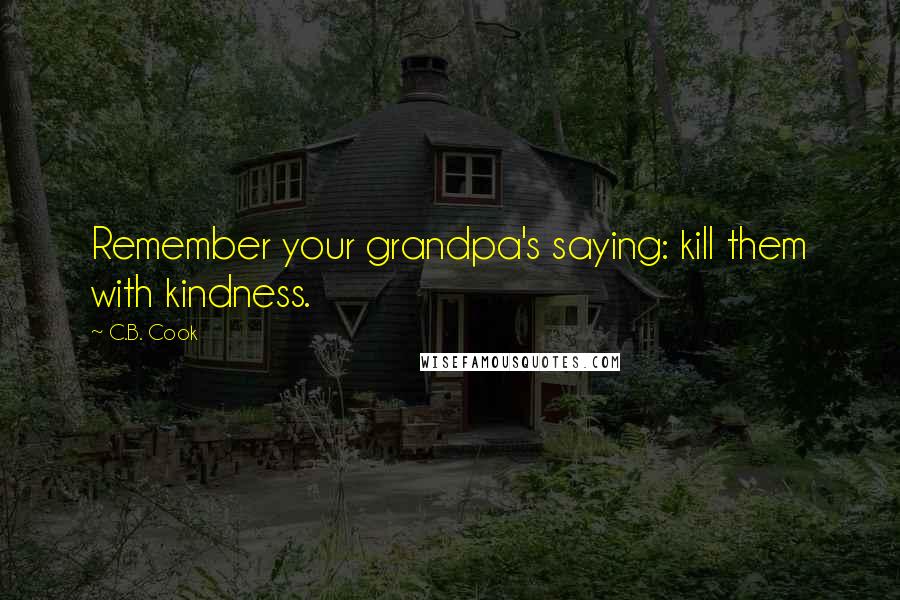 Remember your grandpa's saying: kill them with kindness.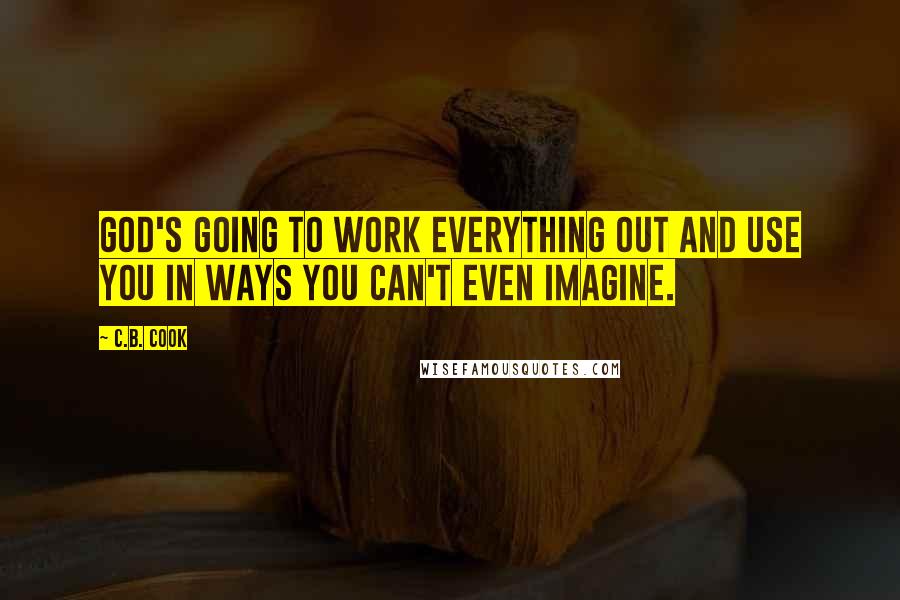 God's going to work everything out and use you in ways you can't even imagine.
On our own, we are marshmallows and dried spaghetti, but together we can become something bigger.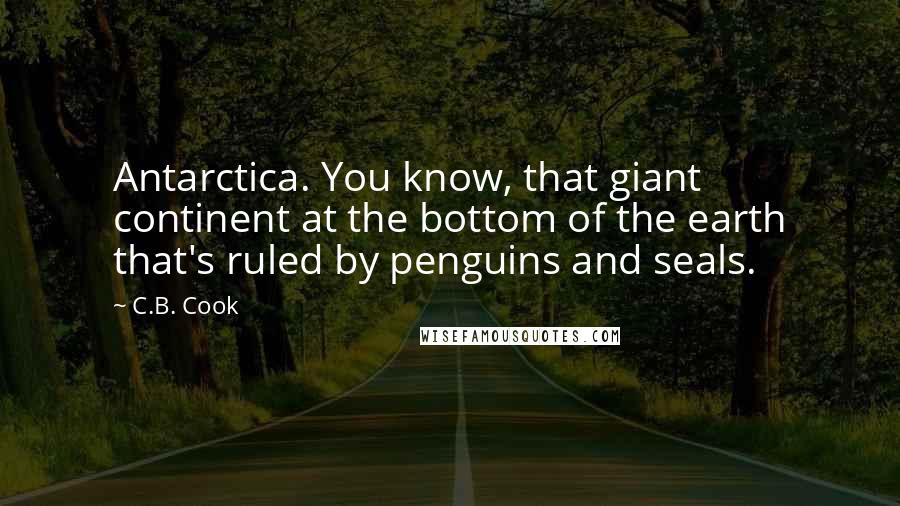 Antarctica. You know, that giant continent at the bottom of the earth that's ruled by penguins and seals.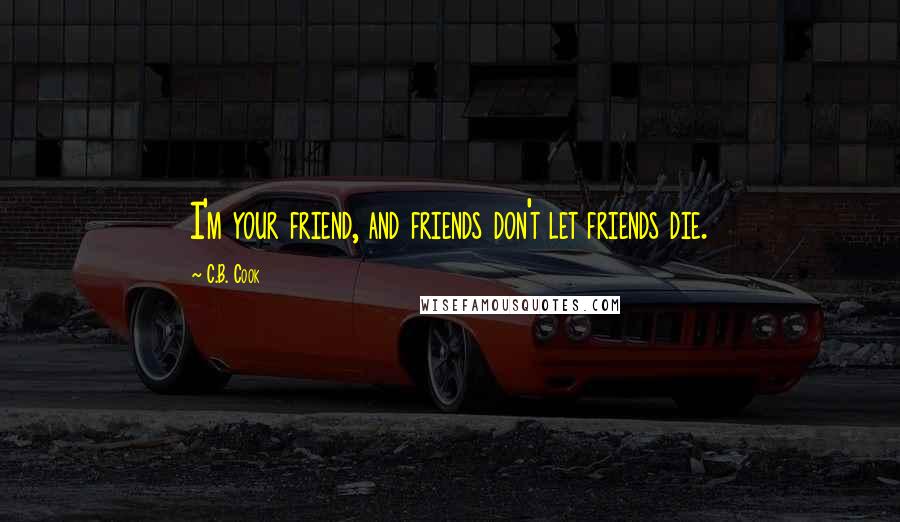 I'm your friend, and friends don't let friends die.