New Year Eve Quotes
Collection of top 47 famous quotes about New Year Eve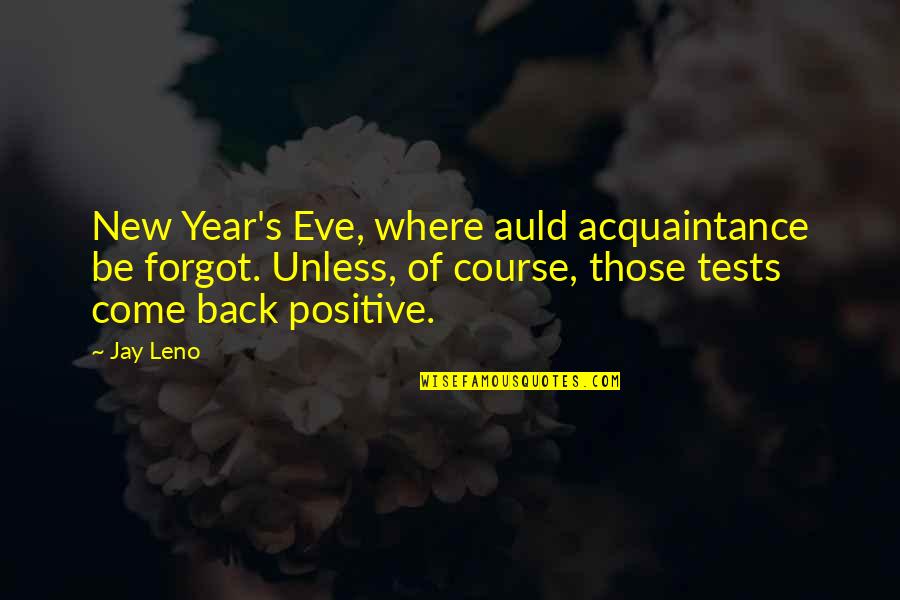 New Year's Eve, where auld acquaintance be forgot. Unless, of course, those tests come back positive.
—
Jay Leno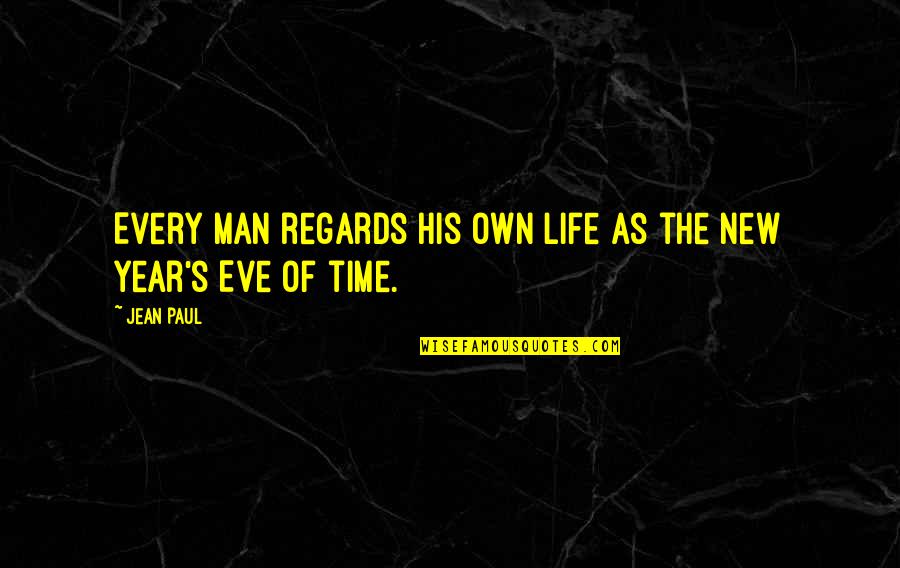 Every man regards his own life as the New Year's Eve of time.
—
Jean Paul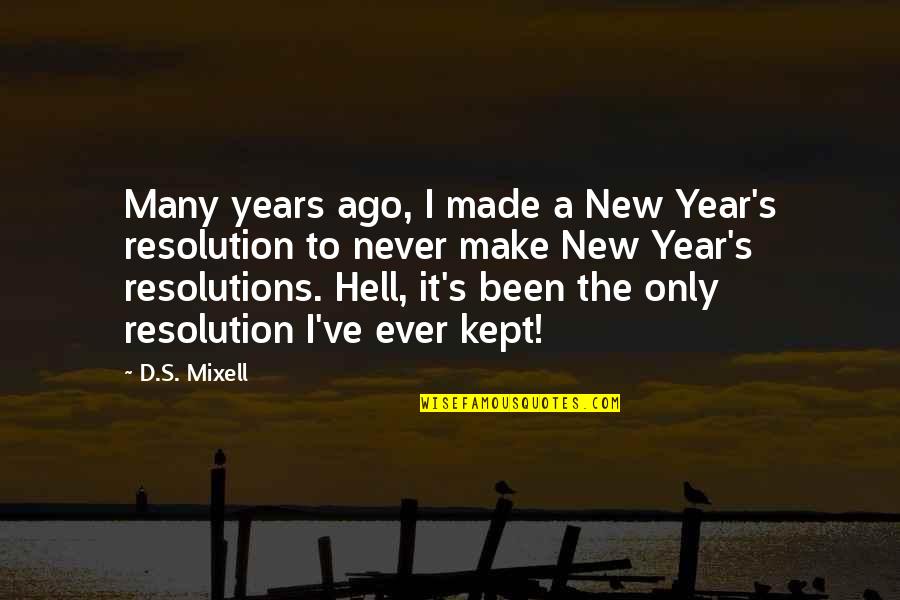 Many years ago, I made a New Year's resolution to never make New Year's resolutions. Hell, it's been the only resolution I've ever kept!
—
D.S. Mixell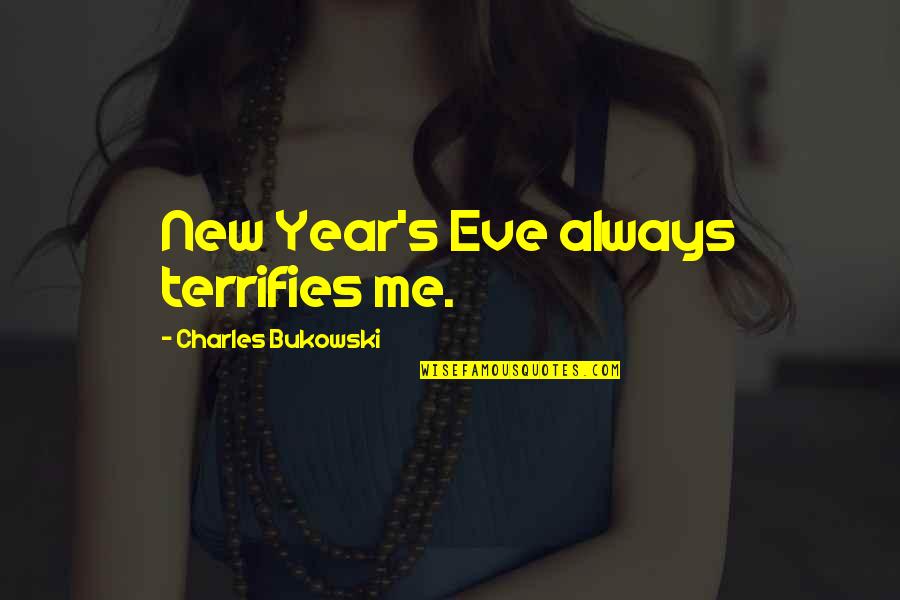 New Year's Eve always terrifies me.
—
Charles Bukowski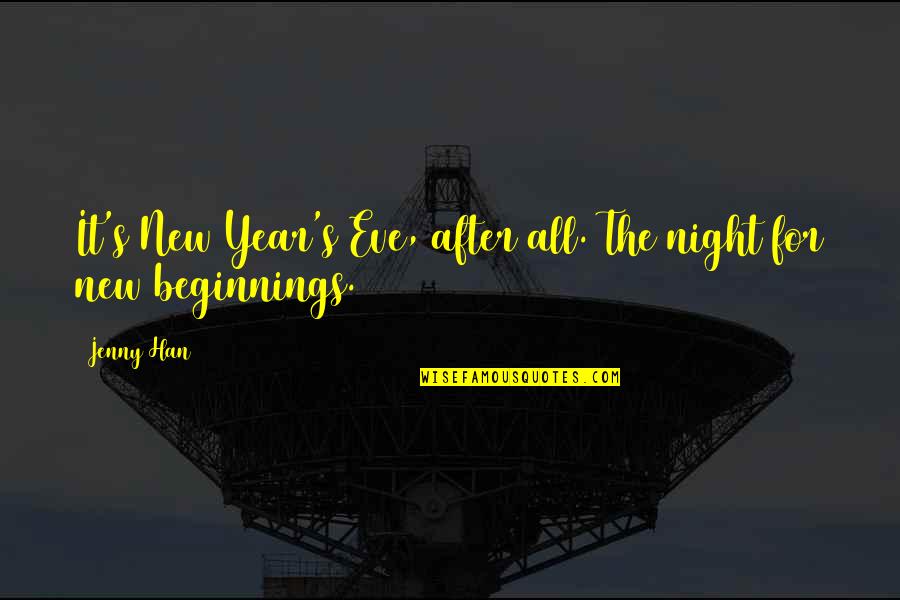 It's New Year's Eve, after all. The night for new beginnings.
—
Jenny Han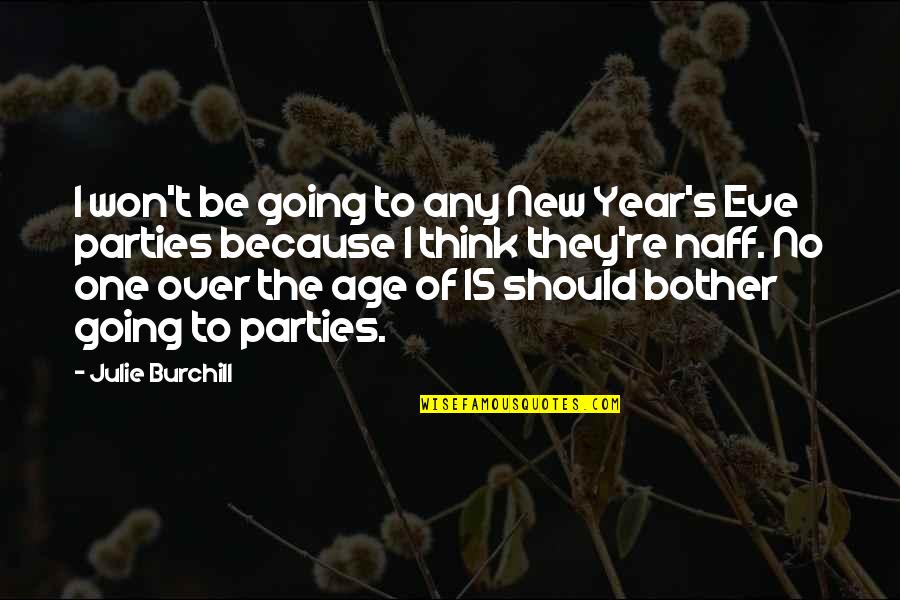 I won't be going to any New Year's Eve parties because I think they're naff. No one over the age of 15 should bother going to parties.
—
Julie Burchill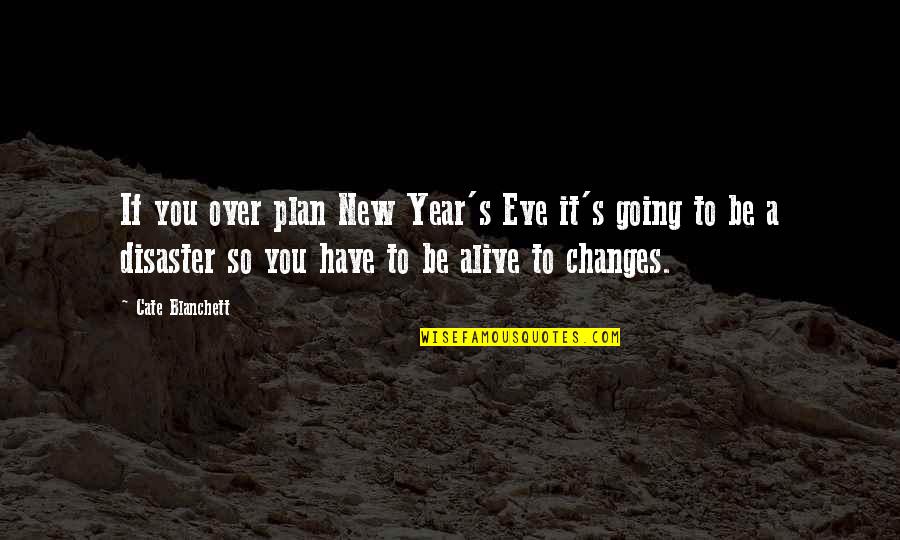 If you over plan New Year's Eve it's going to be a disaster so you have to be alive to changes.
—
Cate Blanchett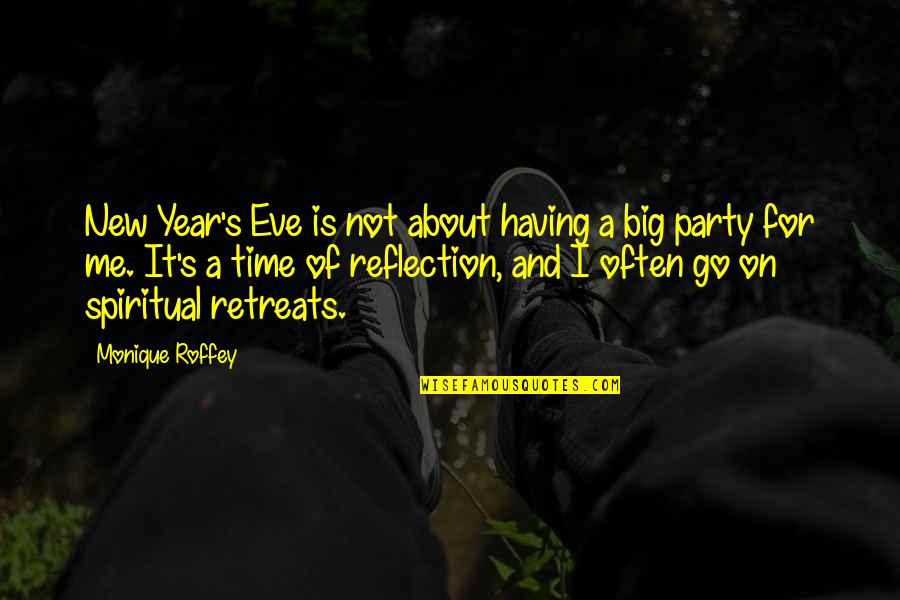 New Year's Eve is not about having a big party for me. It's a time of reflection, and I often go on spiritual retreats.
—
Monique Roffey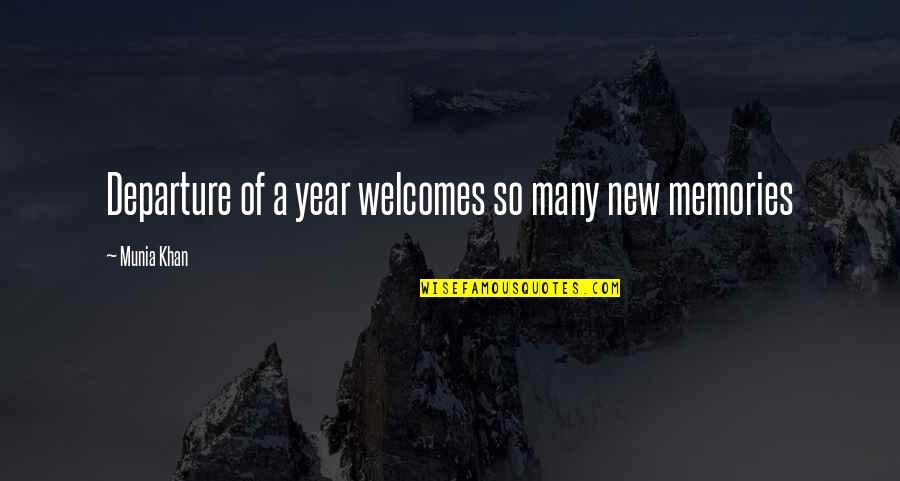 Departure of a year welcomes so many new memories
—
Munia Khan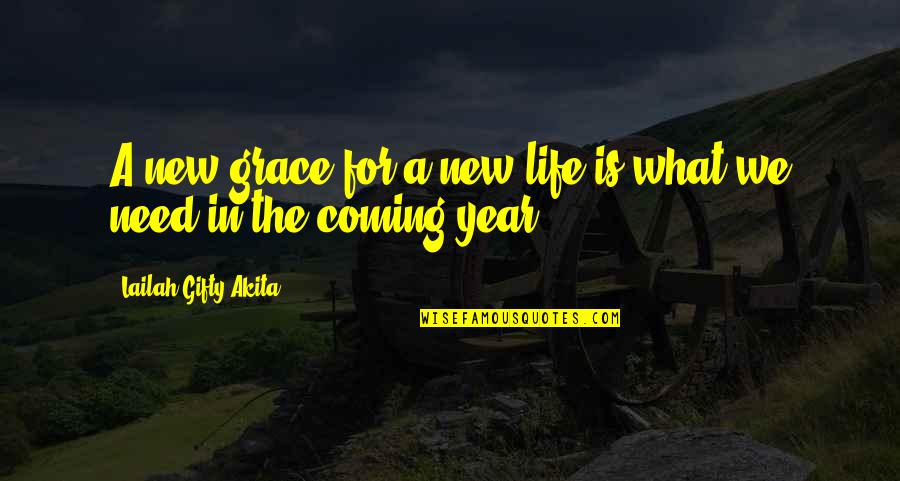 A new grace for a new life is what we need in the coming year.
—
Lailah Gifty Akita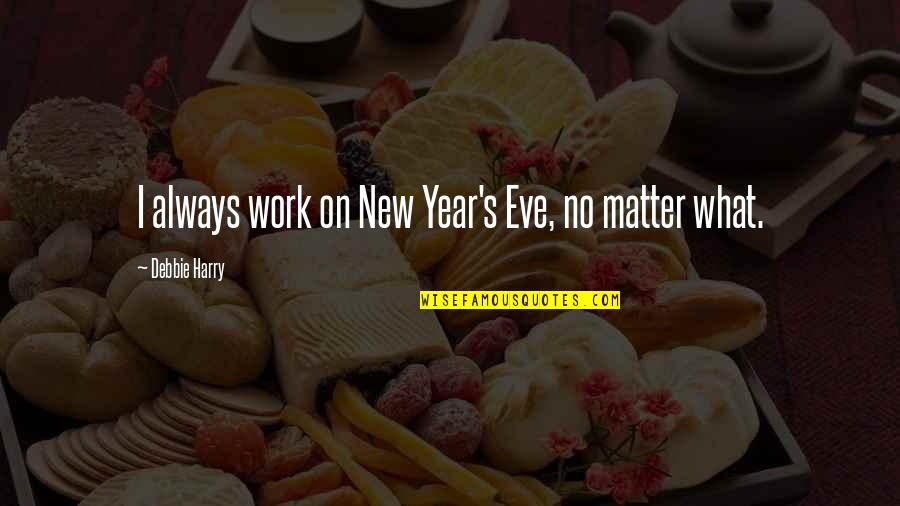 I always work on New Year's Eve, no matter what.
—
Debbie Harry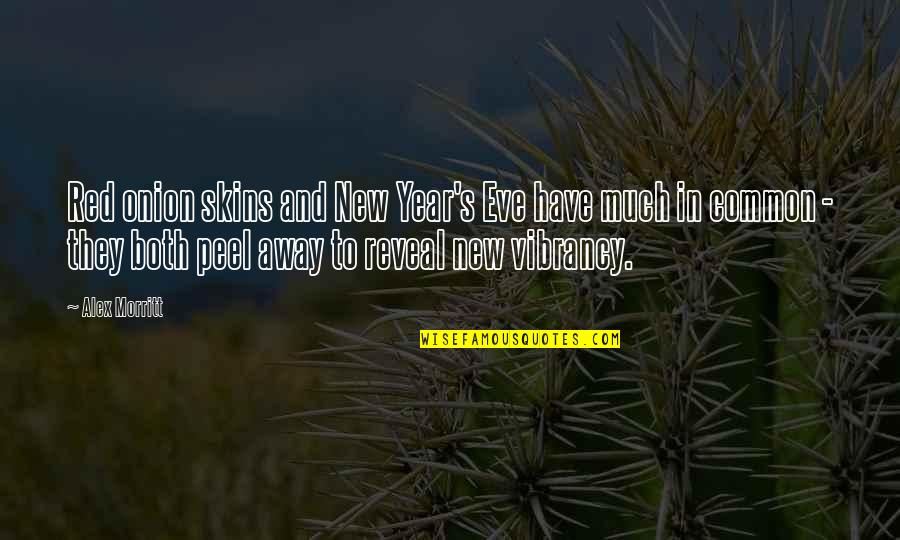 Red onion skins and New Year's Eve have much in common - they both peel away to reveal new vibrancy.
—
Alex Morritt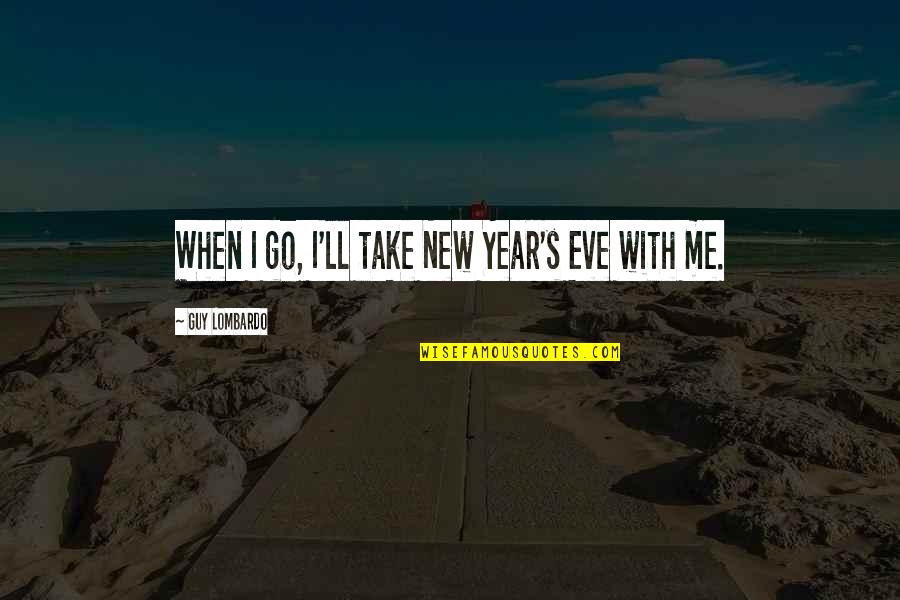 When I go, I'll take New Year's Eve with me.
—
Guy Lombardo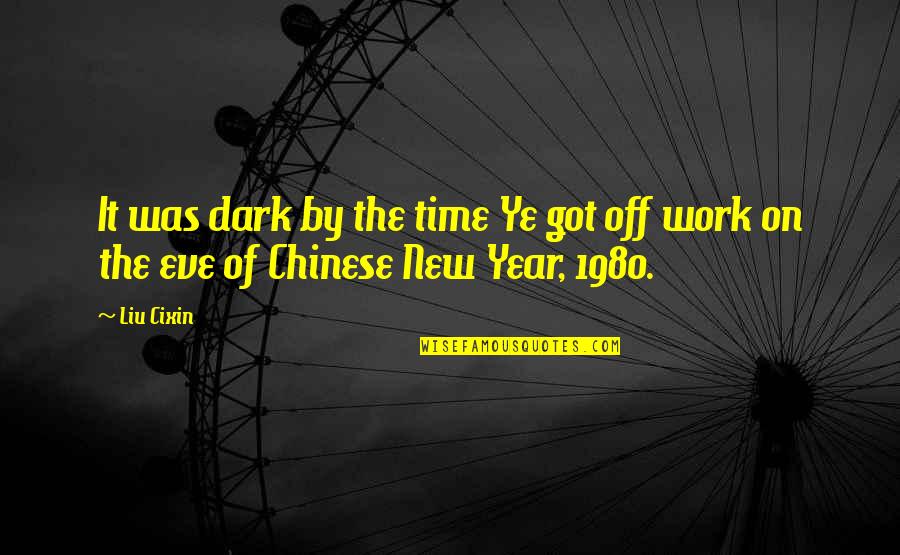 It was dark by the time Ye got off work on the eve of Chinese New Year, 1980. —
Liu Cixin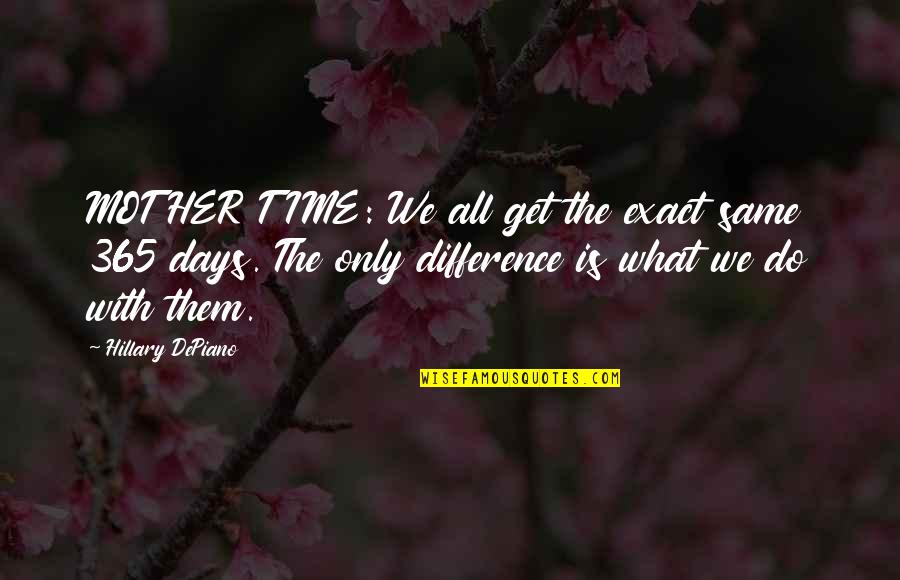 MOTHER TIME: We all get the exact same 365 days. The only difference is what we do with them. —
Hillary DePiano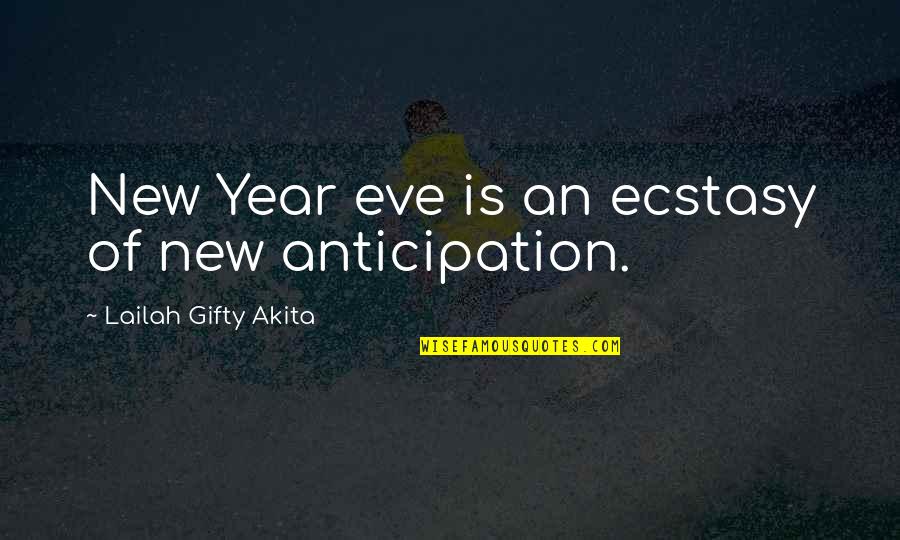 New Year eve is an ecstasy of new anticipation. —
Lailah Gifty Akita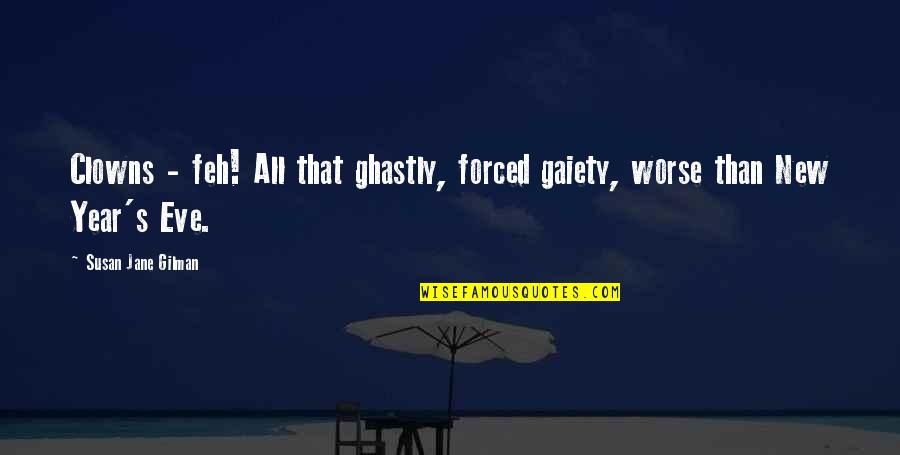 Clowns - feh! All that ghastly, forced gaiety, worse than New Year's Eve. —
Susan Jane Gilman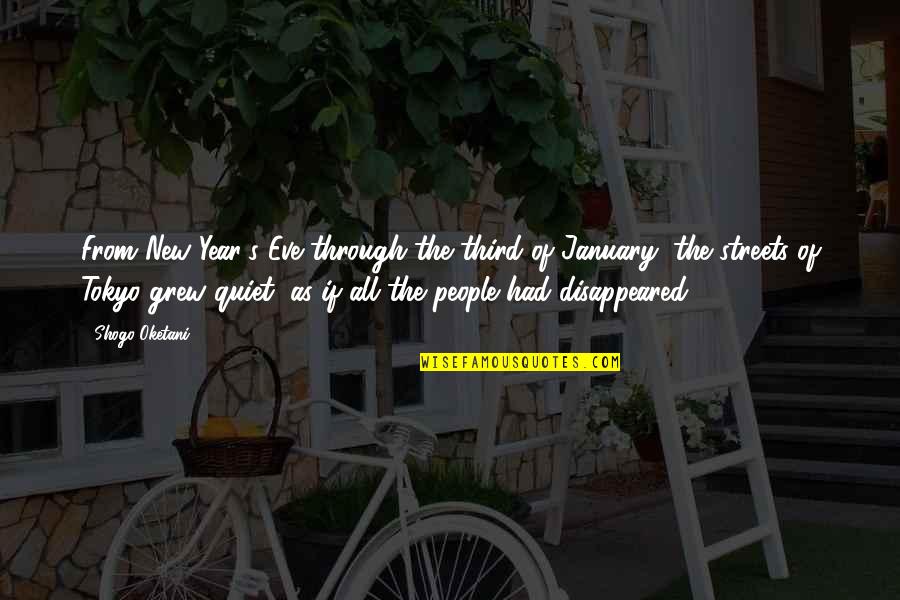 From New Year's Eve through the third of January, the streets of Tokyo grew quiet, as if all the people had disappeared. —
Shogo Oketani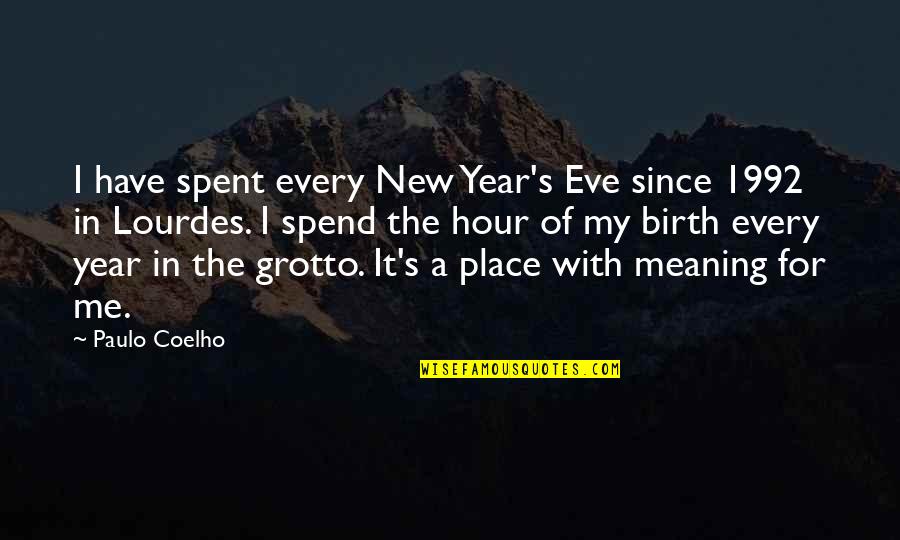 I have spent every New Year's Eve since 1992 in Lourdes. I spend the hour of my birth every year in the grotto. It's a place with meaning for me. —
Paulo Coelho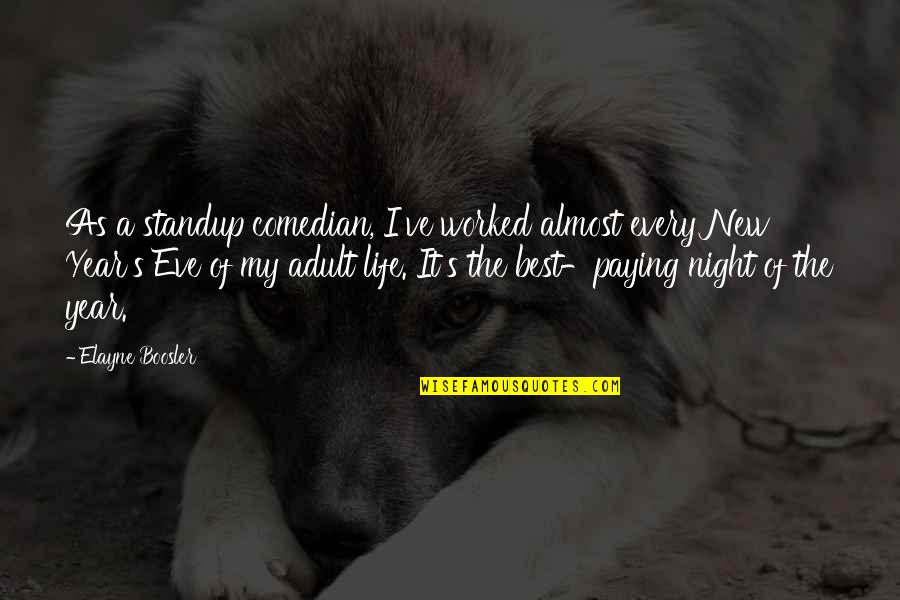 As a standup comedian, I've worked almost every New Year's Eve of my adult life. It's the best-paying night of the year. —
Elayne Boosler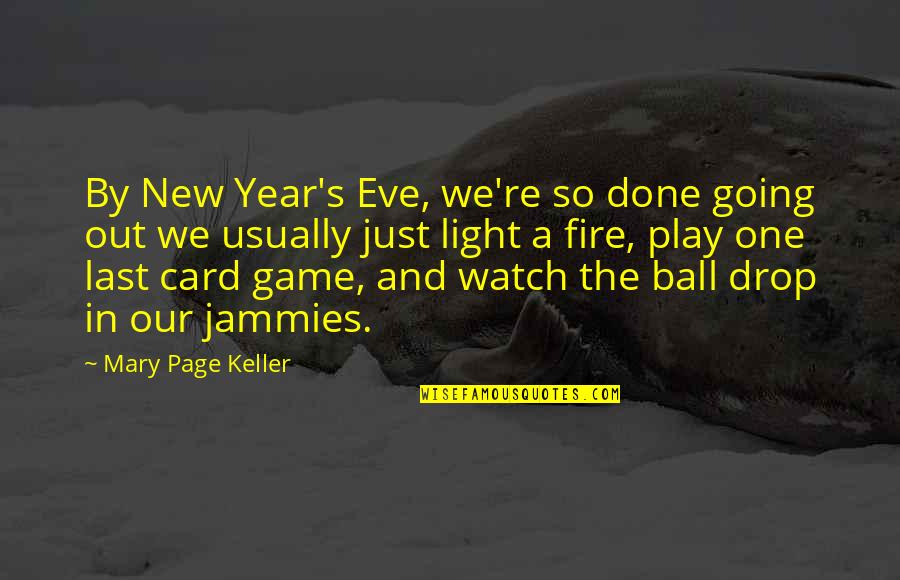 By New Year's Eve, we're so done going out we usually just light a fire, play one last card game, and watch the ball drop in our jammies. —
Mary Page Keller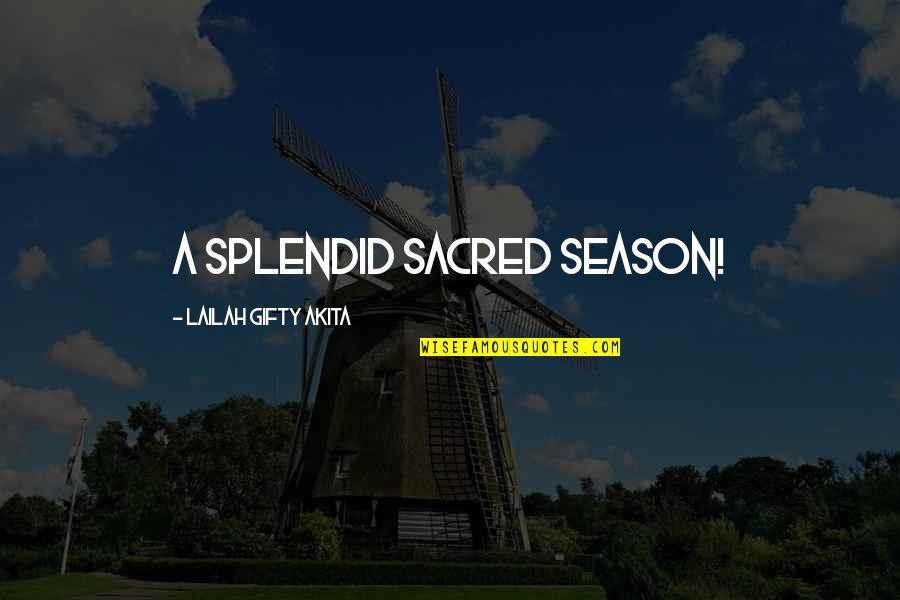 A splendid sacred season! —
Lailah Gifty Akita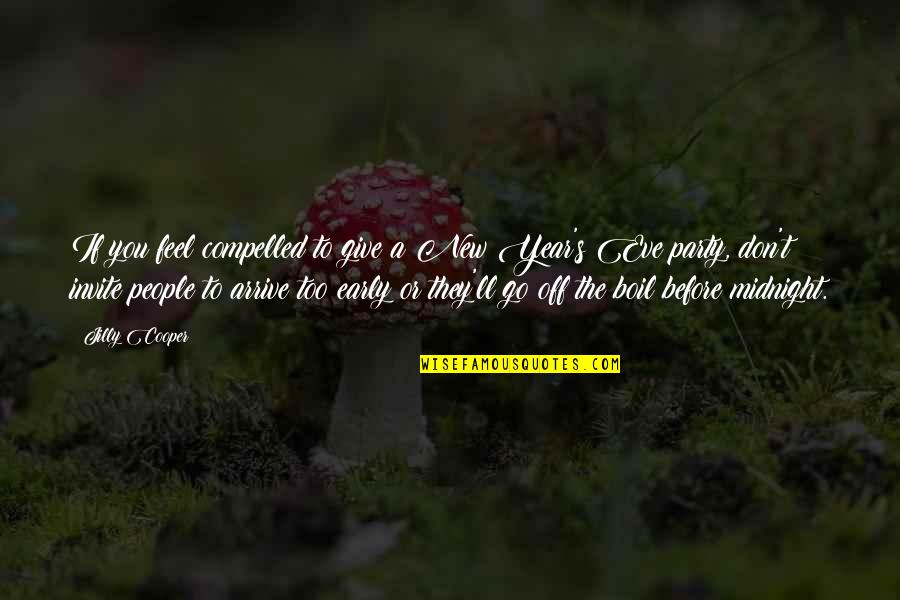 If you feel compelled to give a New Year's Eve party, don't invite people to arrive too early or they'll go off the boil before midnight. —
Jilly Cooper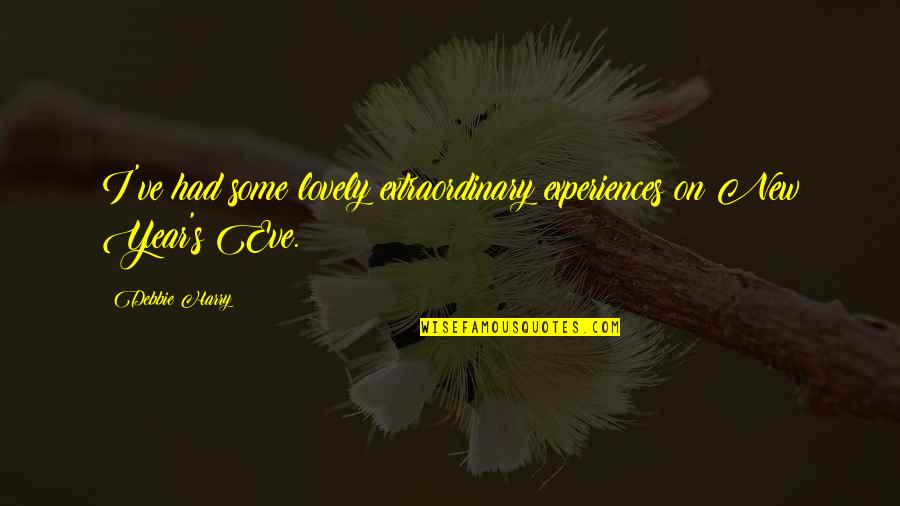 I've had some lovely extraordinary experiences on New Year's Eve. —
Debbie Harry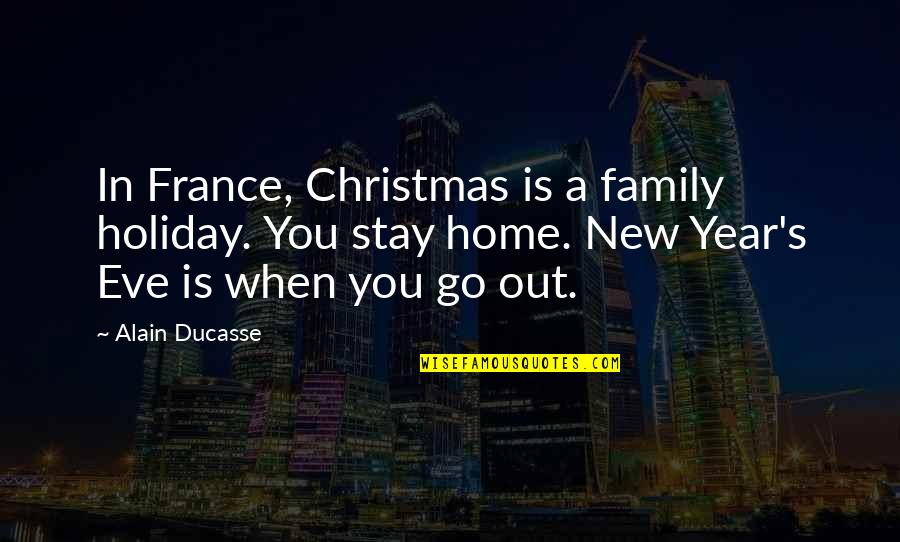 In France, Christmas is a family holiday. You stay home. New Year's Eve is when you go out. —
Alain Ducasse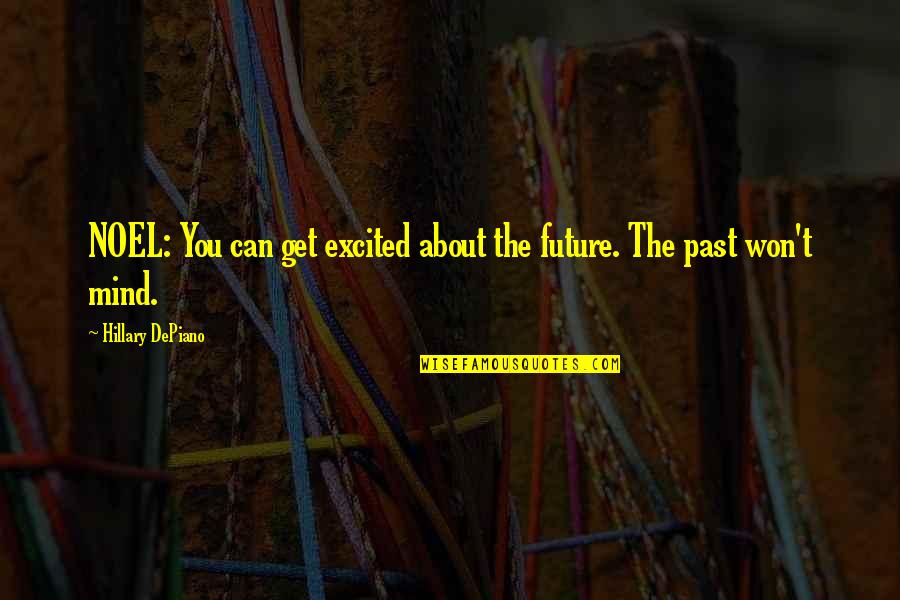 NOEL: You can get excited about the future. The past won't mind. —
Hillary DePiano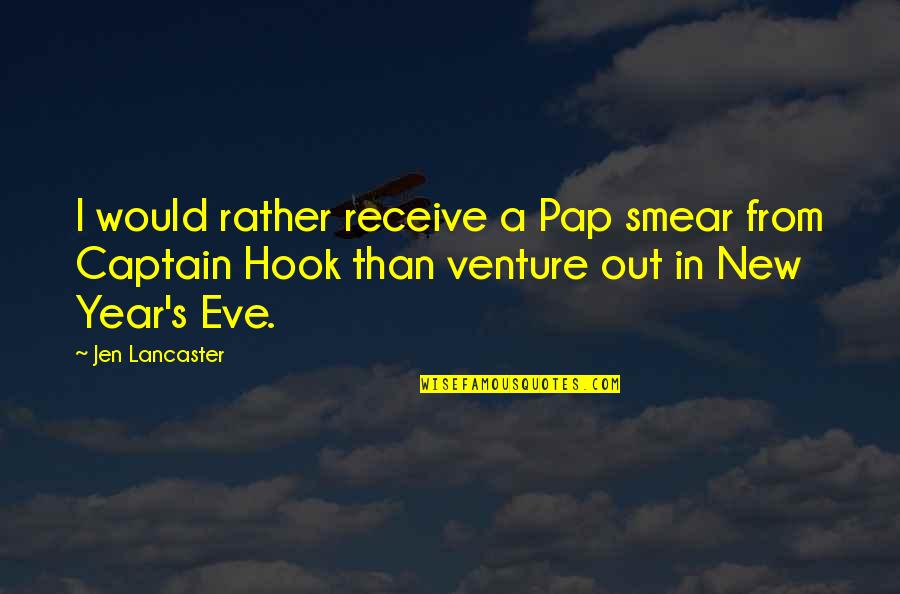 I would rather receive a Pap smear from Captain Hook than venture out in New Year's Eve. —
Jen Lancaster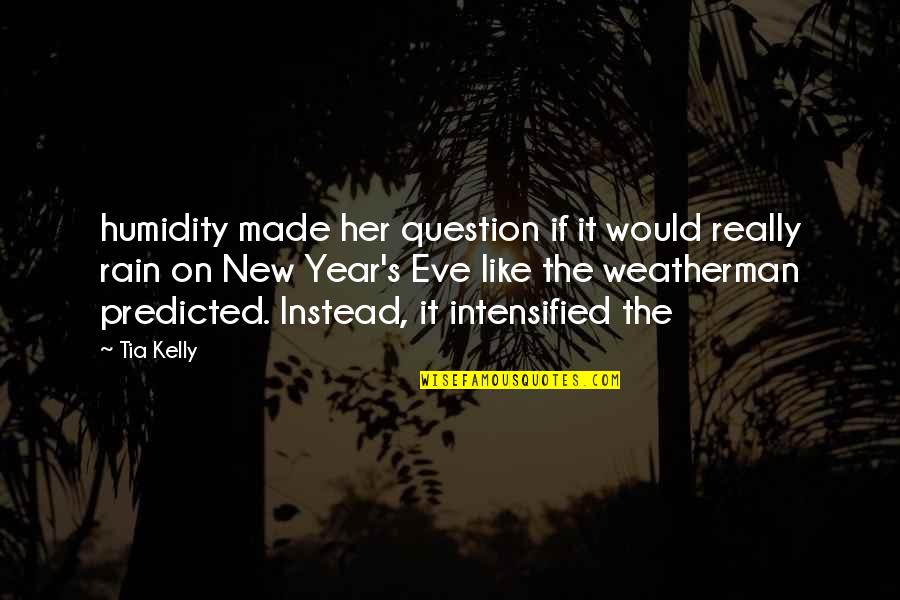 humidity made her question if it would really rain on New Year's Eve like the weatherman predicted. Instead, it intensified the —
Tia Kelly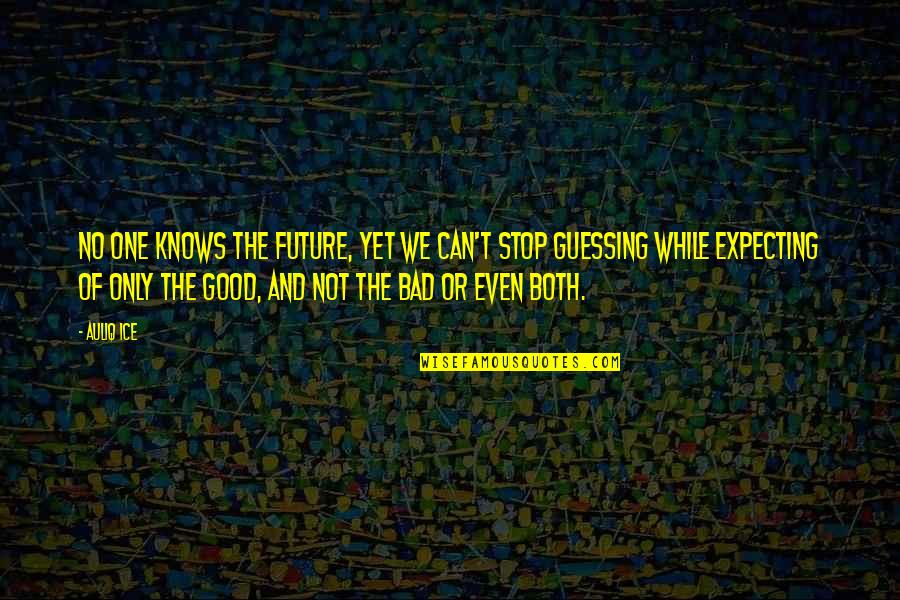 No one knows the future, yet we can't stop guessing while expecting of only the good, and not the bad or even both. —
Auliq Ice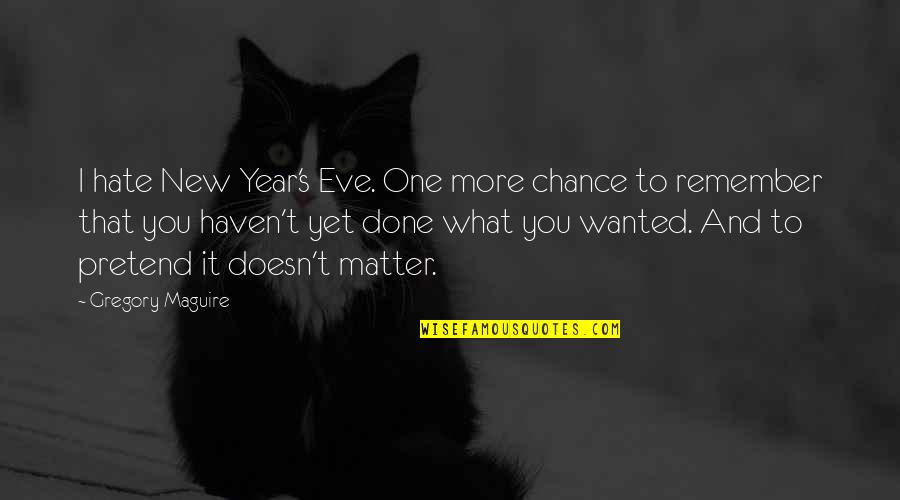 I hate New Year's Eve. One more chance to remember that you haven't yet done what you wanted. And to pretend it doesn't matter. —
Gregory Maguire
It's another New Year's eve and time to make new resolutions. Promise wherever you are in life ... to go out and find your beach! —
Timothy Pina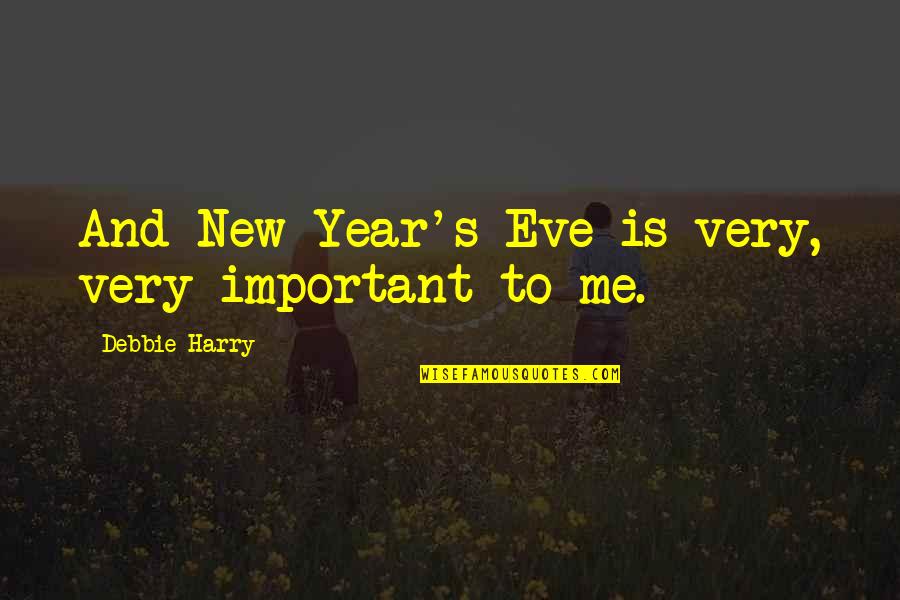 And New Year's Eve is very, very important to me. —
Debbie Harry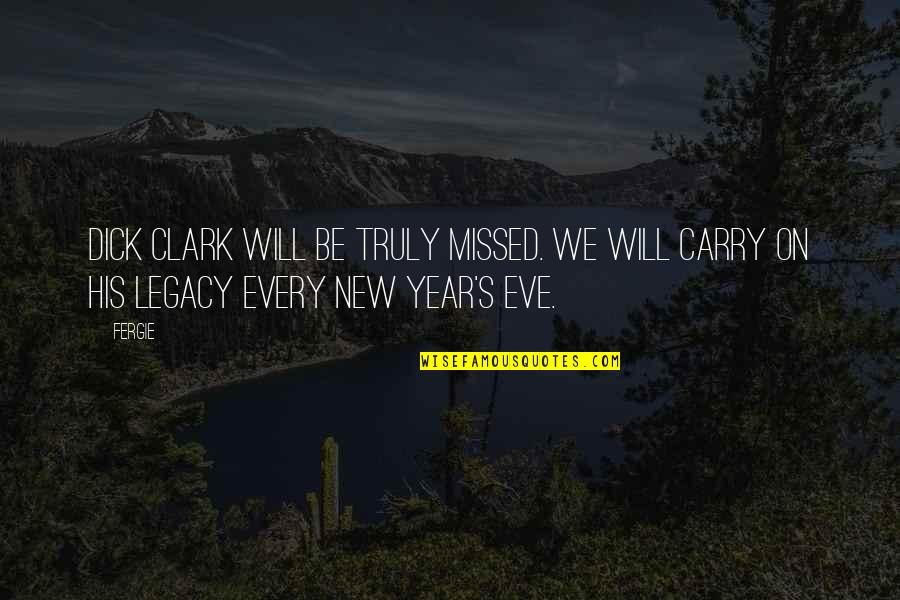 Dick Clark will be truly missed. We will carry on his legacy every New Year's Eve. —
Fergie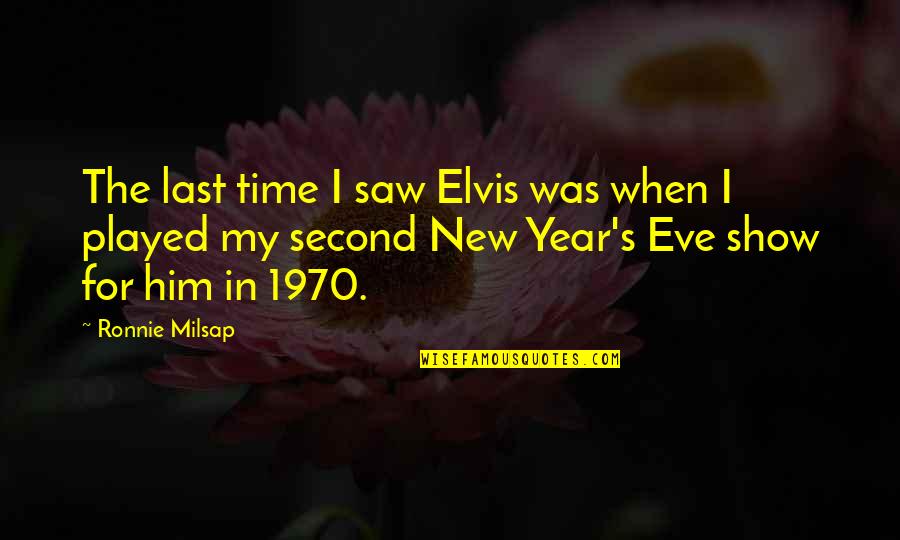 The last time I saw Elvis was when I played my second New Year's Eve show for him in 1970. —
Ronnie Milsap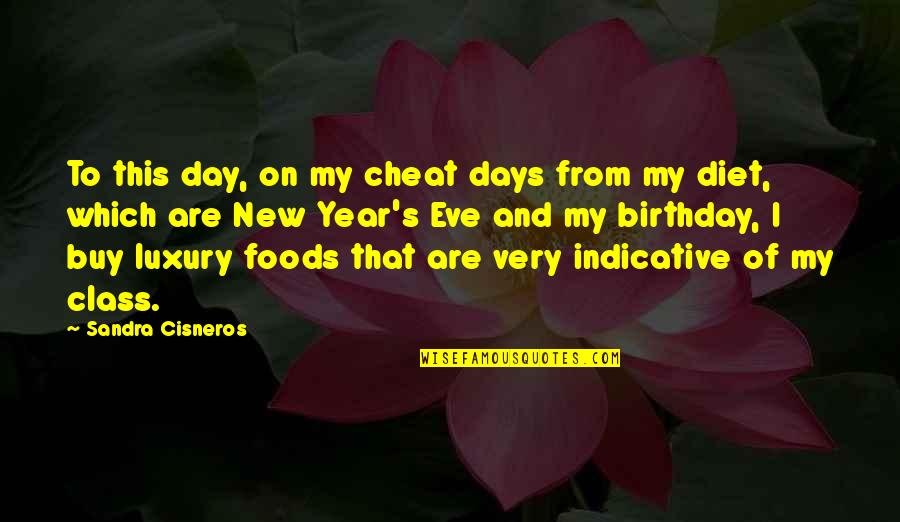 To this day, on my cheat days from my diet, which are New Year's Eve and my birthday, I buy luxury foods that are very indicative of my class. —
Sandra Cisneros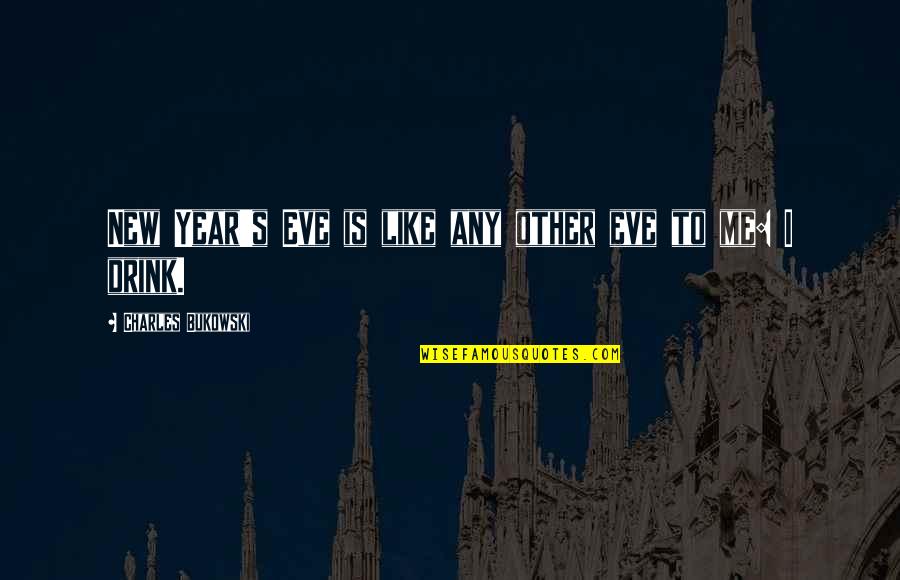 New Year's Eve is like any other eve to me: I drink. —
Charles Bukowski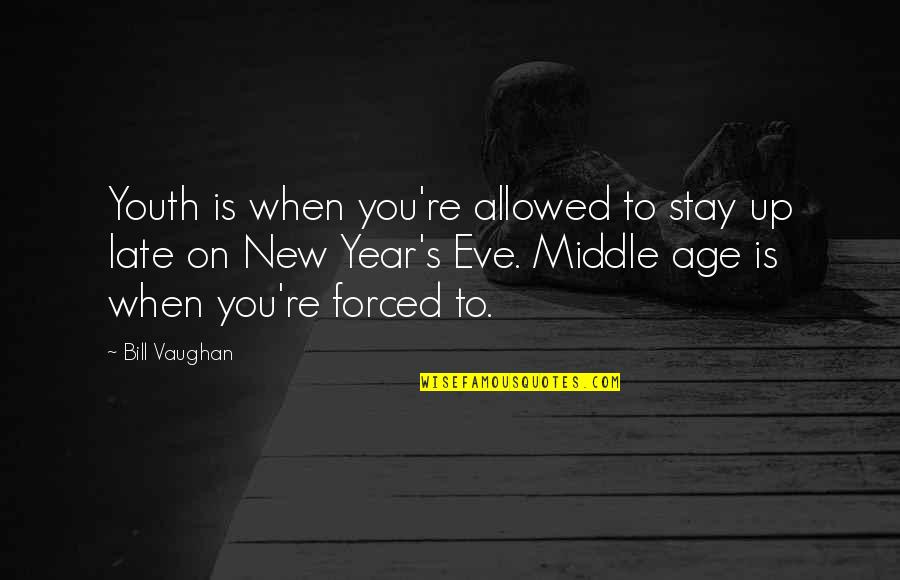 Youth is when you're allowed to stay up late on New Year's Eve. Middle age is when you're forced to. —
Bill Vaughan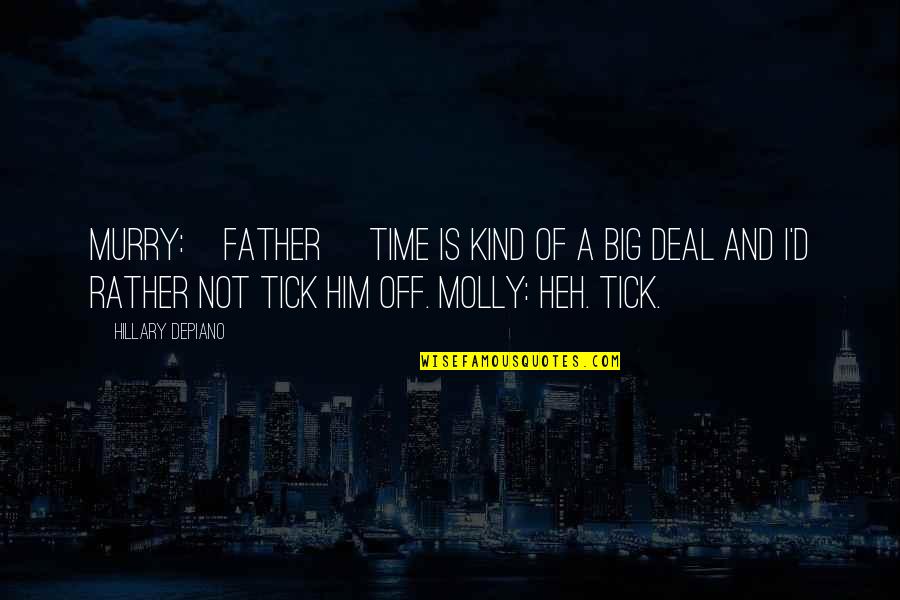 MURRY:[Father] Time is kind of a big deal and I'd rather not tick him off.
MOLLY: Heh. Tick. —
Hillary DePiano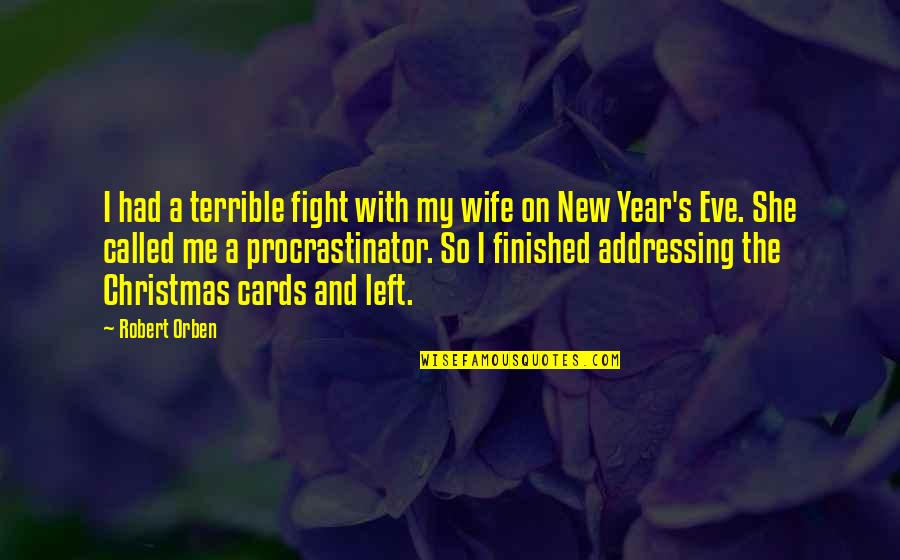 I had a terrible fight with my wife on New Year's Eve. She called me a procrastinator. So I finished addressing the Christmas cards and left. —
Robert Orben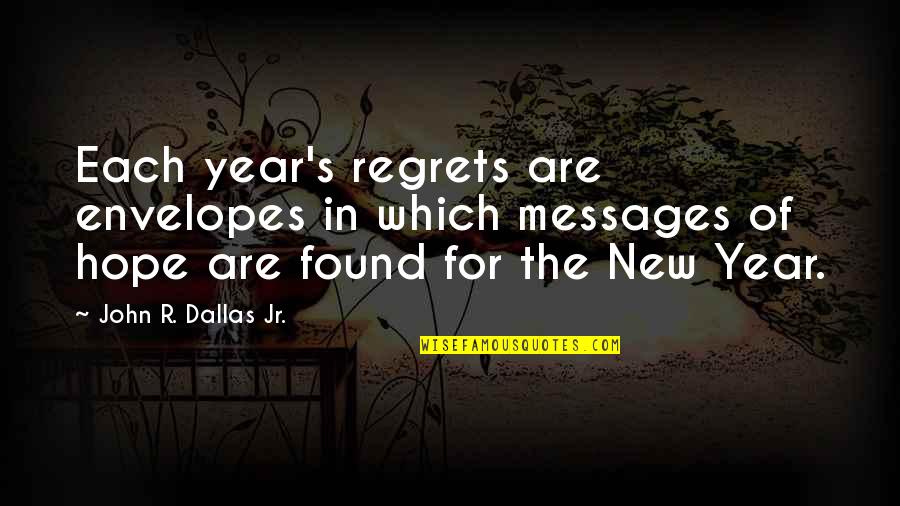 Each year's regrets are envelopes in which messages of hope are found for the New Year. —
John R. Dallas Jr.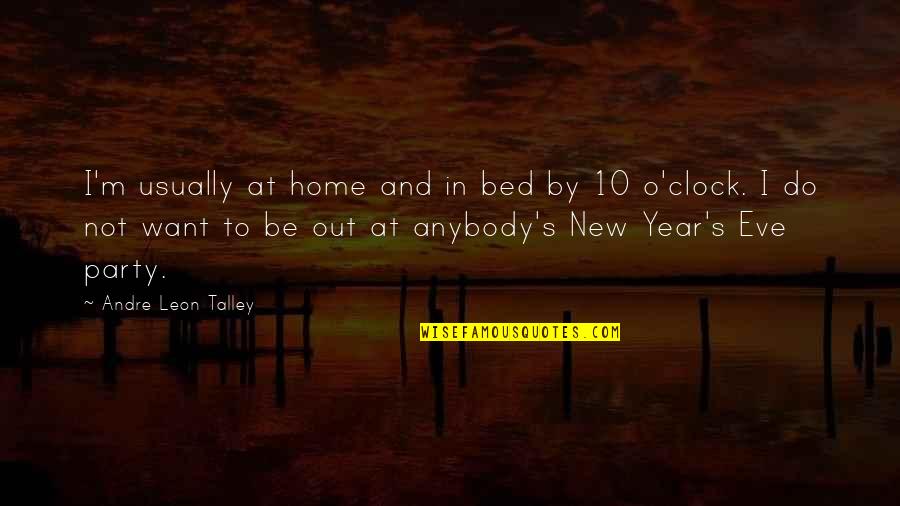 I'm usually at home and in bed by 10 o'clock. I do not want to be out at anybody's New Year's Eve party. —
Andre Leon Talley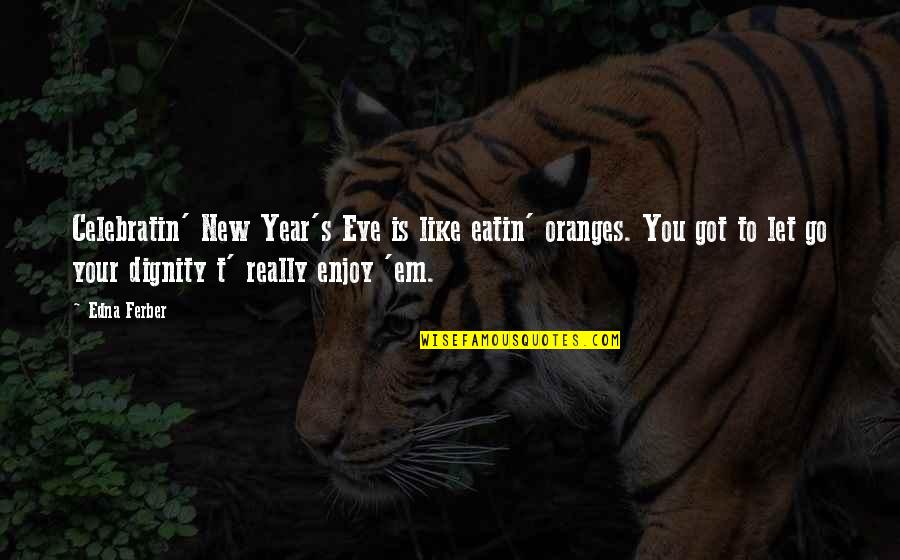 Celebratin' New Year's Eve is like eatin' oranges. You got to let go your dignity t' really enjoy 'em. —
Edna Ferber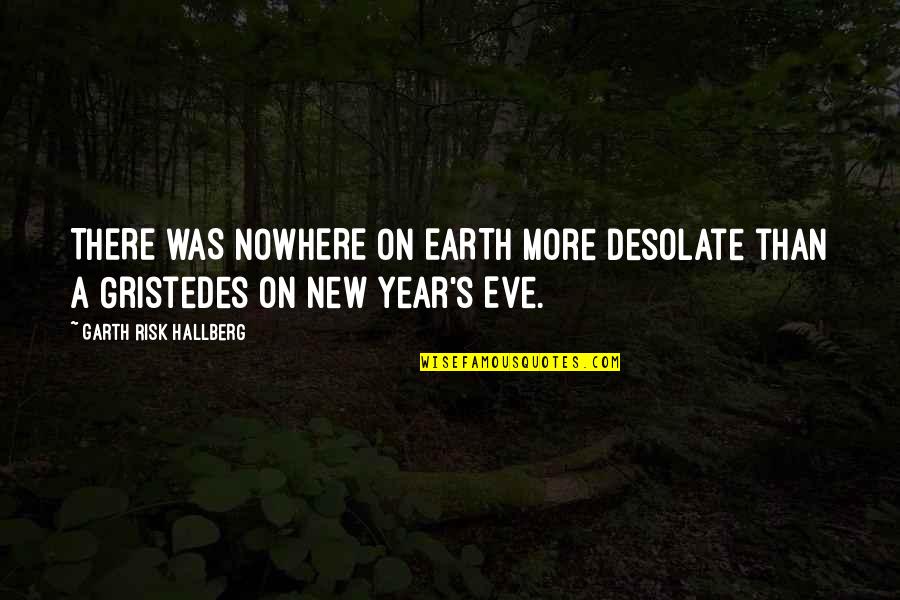 THERE WAS NOWHERE ON EARTH more desolate than a Gristedes on New Year's Eve. —
Garth Risk Hallberg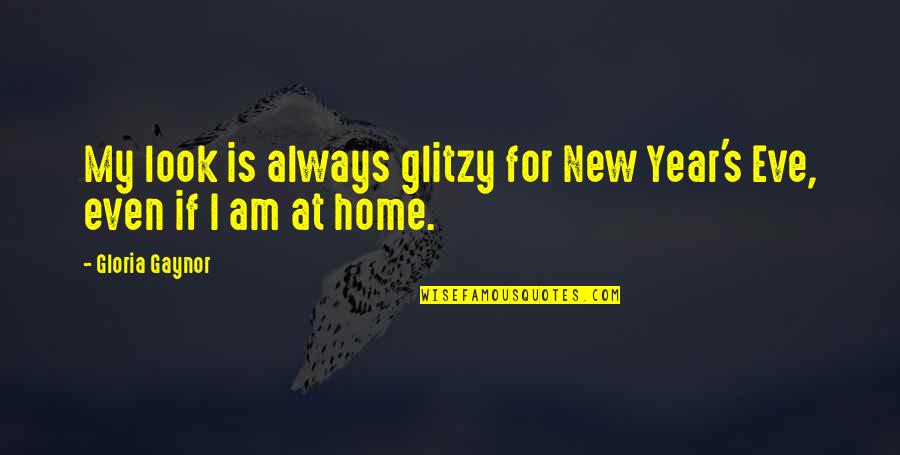 My look is always glitzy for New Year's Eve, even if I am at home. —
Gloria Gaynor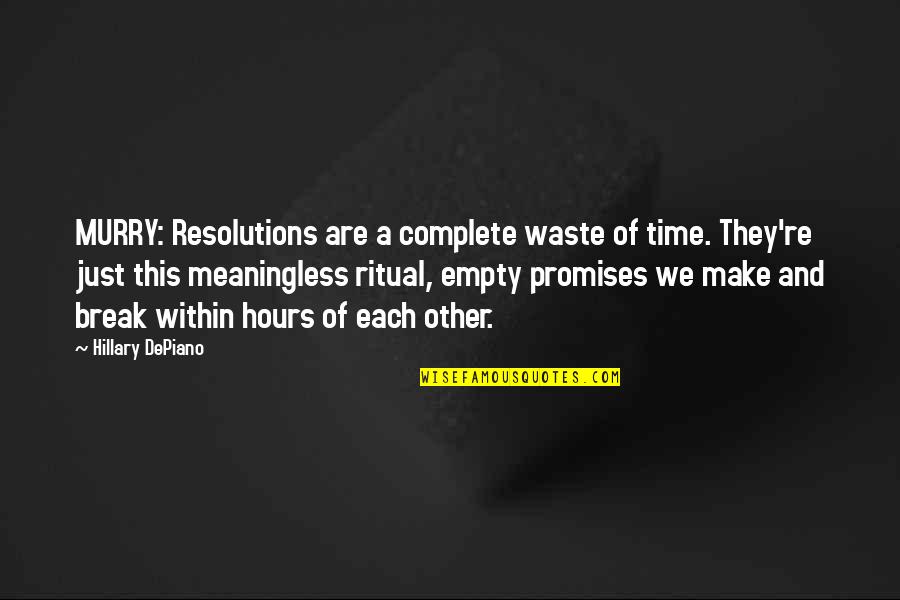 MURRY: Resolutions are a complete waste of time. They're just this meaningless ritual, empty promises we make and break within hours of each other. —
Hillary DePiano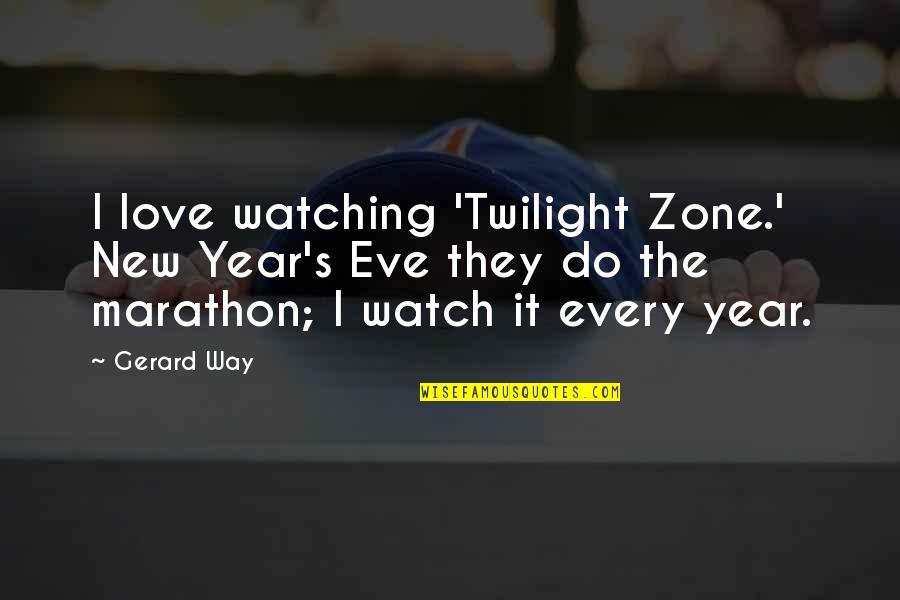 I love watching 'Twilight Zone.' New Year's Eve they do the marathon; I watch it every year. —
Gerard Way