New Environment Quotes
Collection of top 39 famous quotes about New Environment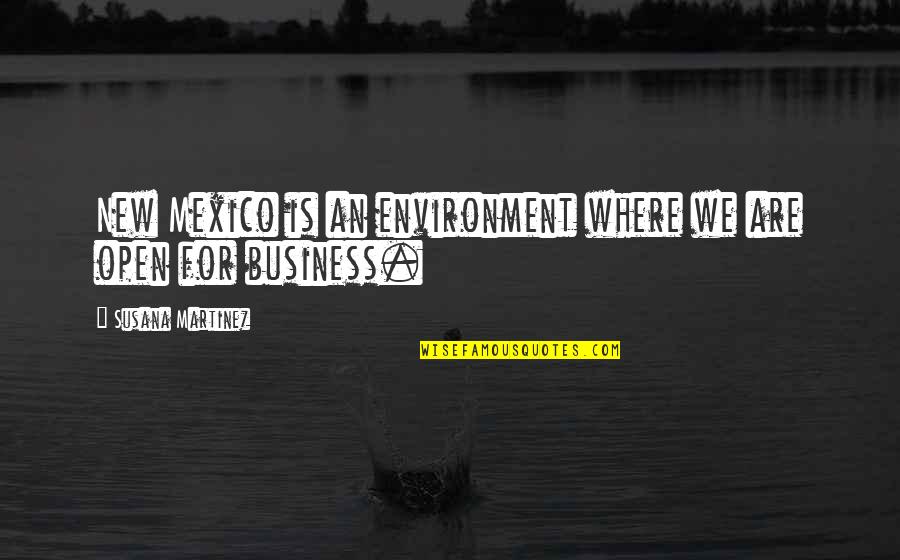 New Mexico is an environment where we are open for business.
—
Susana Martinez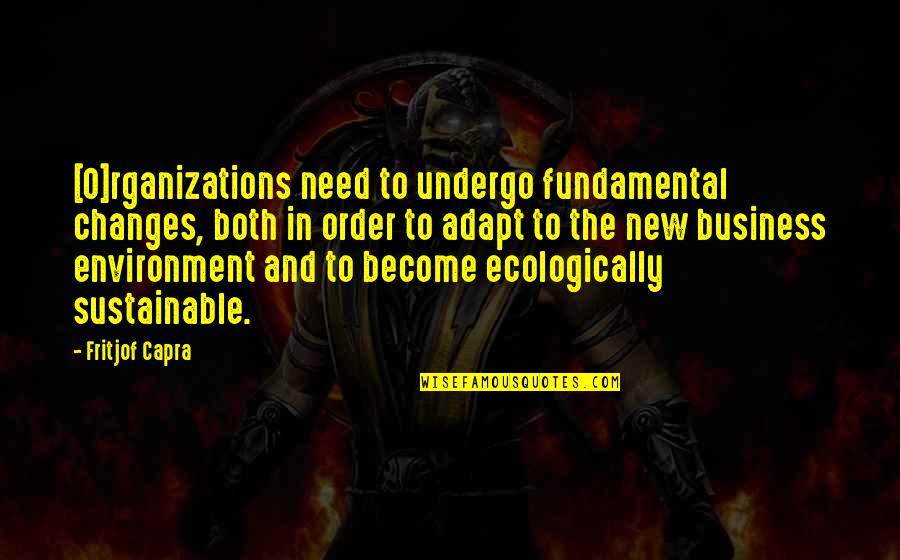 [O]rganizations need to undergo fundamental changes, both in order to adapt to the new business environment and to become ecologically sustainable.
—
Fritjof Capra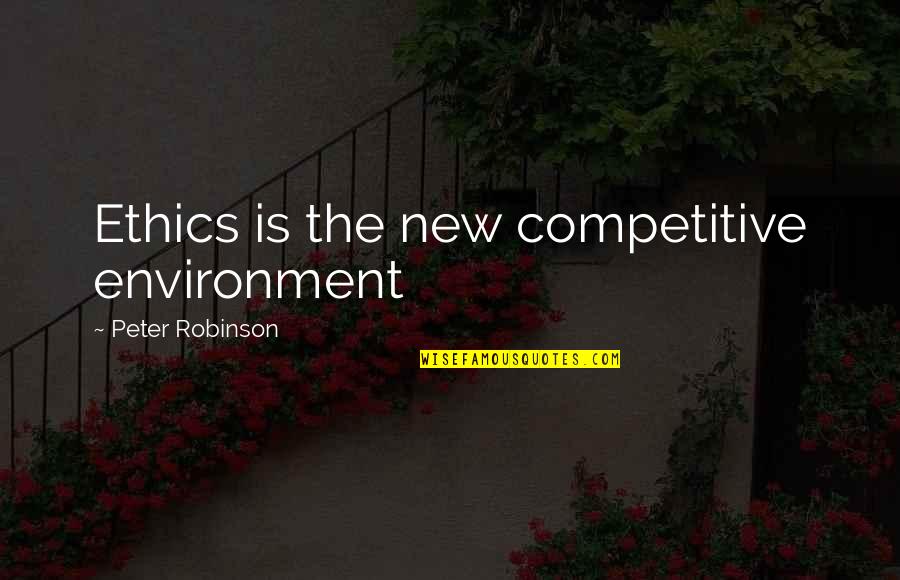 Ethics is the new competitive environment
—
Peter Robinson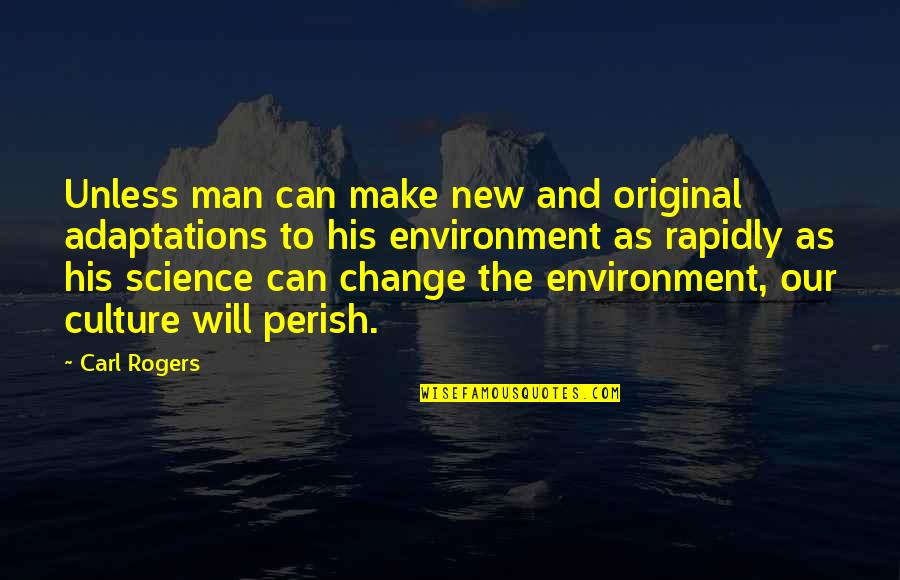 Unless man can make new and original adaptations to his environment as rapidly as his science can change the environment, our culture will perish.
—
Carl Rogers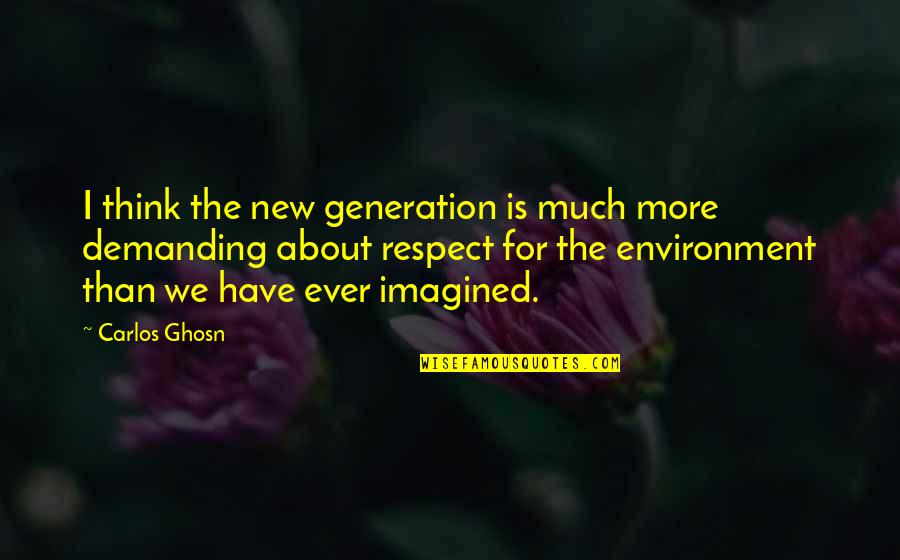 I think the new generation is much more demanding about respect for the environment than we have ever imagined.
—
Carlos Ghosn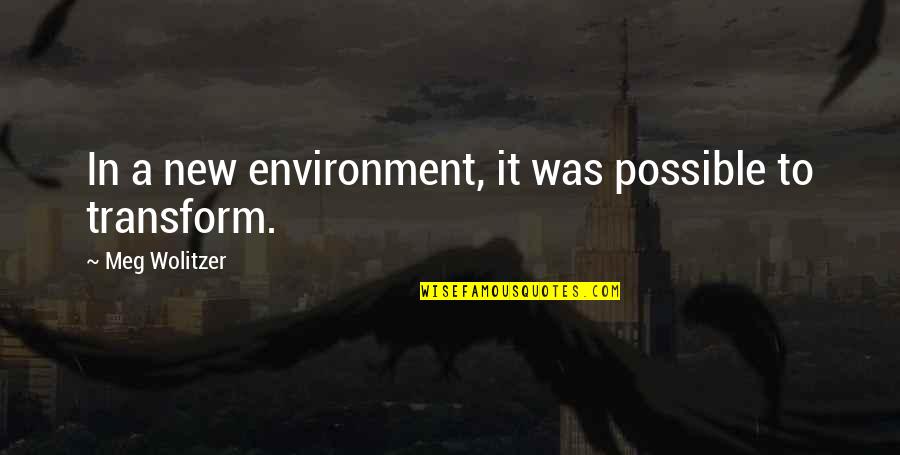 In a new environment, it was possible to transform.
—
Meg Wolitzer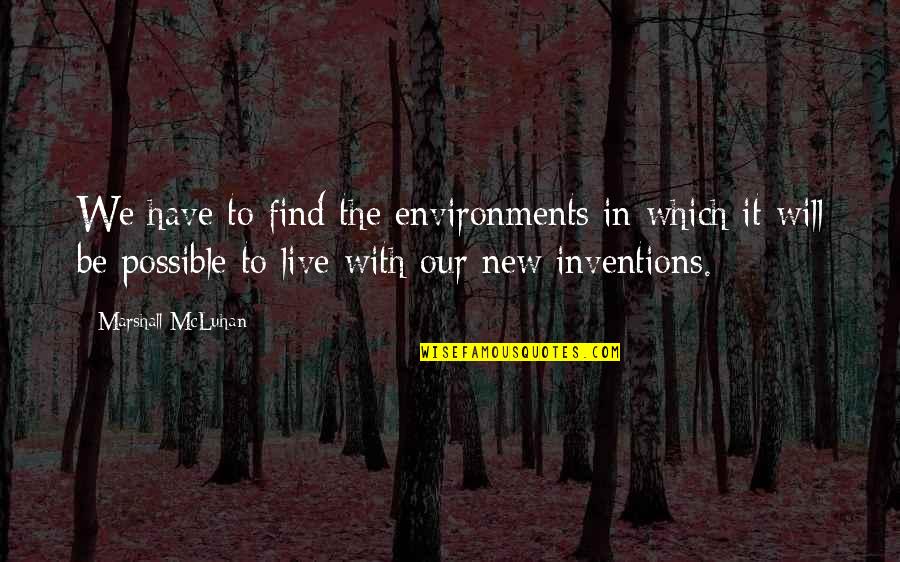 We have to find the environments in which it will be possible to live with our new inventions.
—
Marshall McLuhan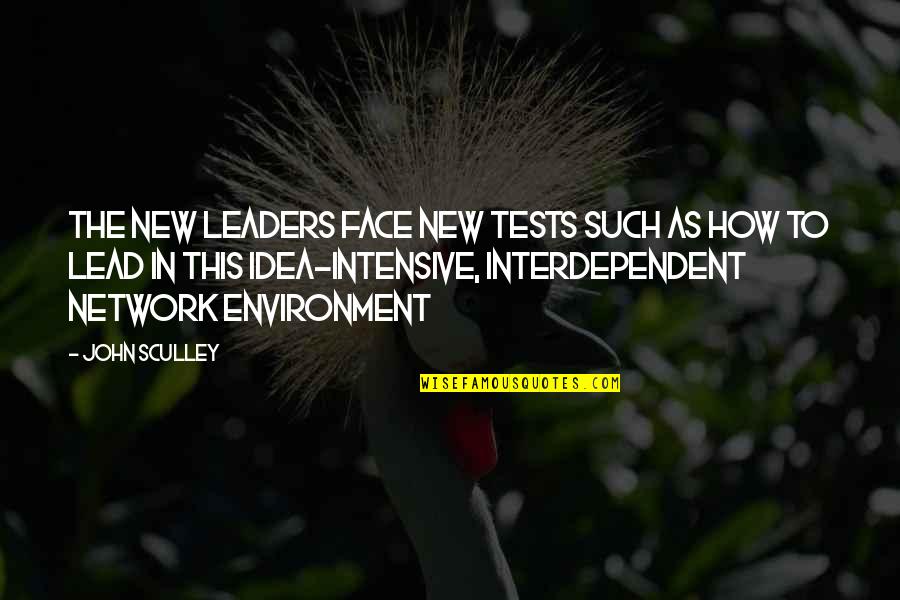 The new leaders face new tests such as how to lead in this idea-intensive, interdependent network environment
—
John Sculley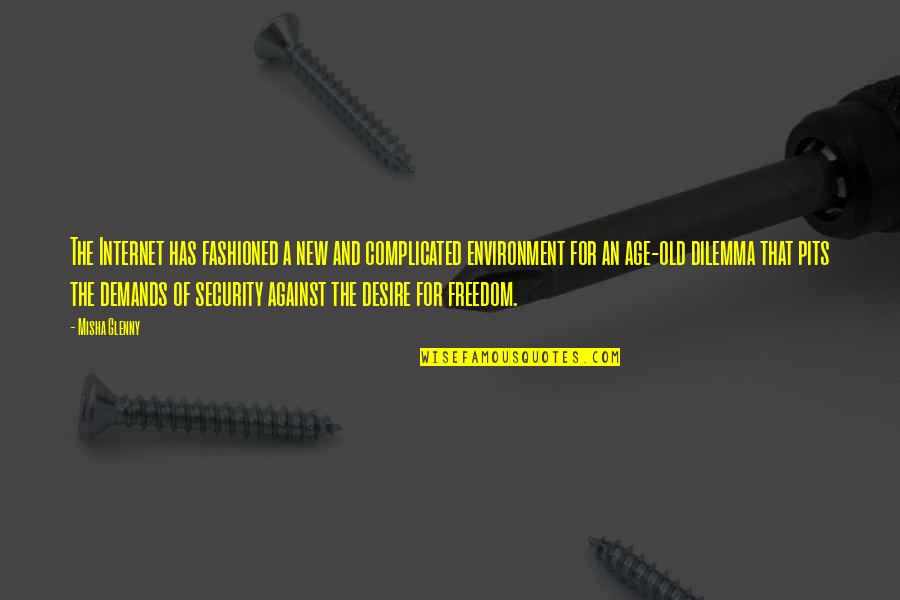 The Internet has fashioned a new and complicated environment for an age-old dilemma that pits the demands of security against the desire for freedom.
—
Misha Glenny
The spoken word was the first technology by which man was able to let go of his environment in order to grasp it in a new way.
—
Marshall McLuhan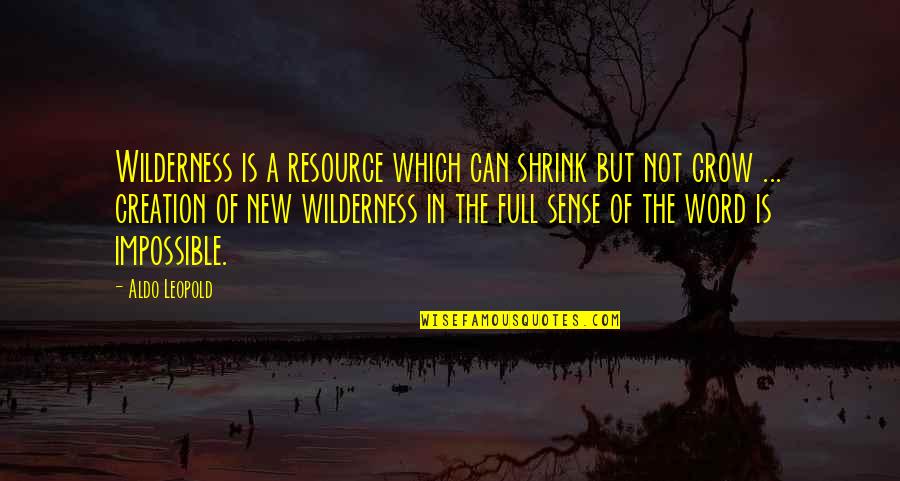 Wilderness is a resource which can shrink but not grow ... creation of new wilderness in the full sense of the word is impossible. —
Aldo Leopold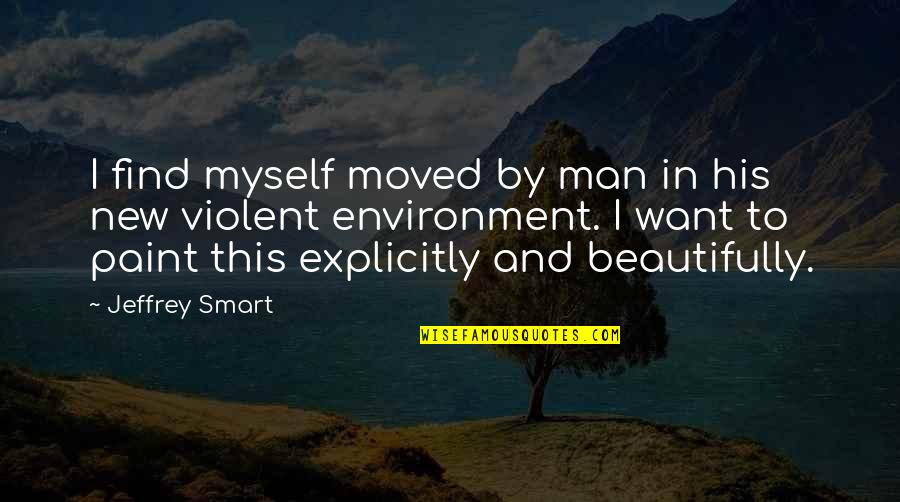 I find myself moved by man in his new violent environment. I want to paint this explicitly and beautifully. —
Jeffrey Smart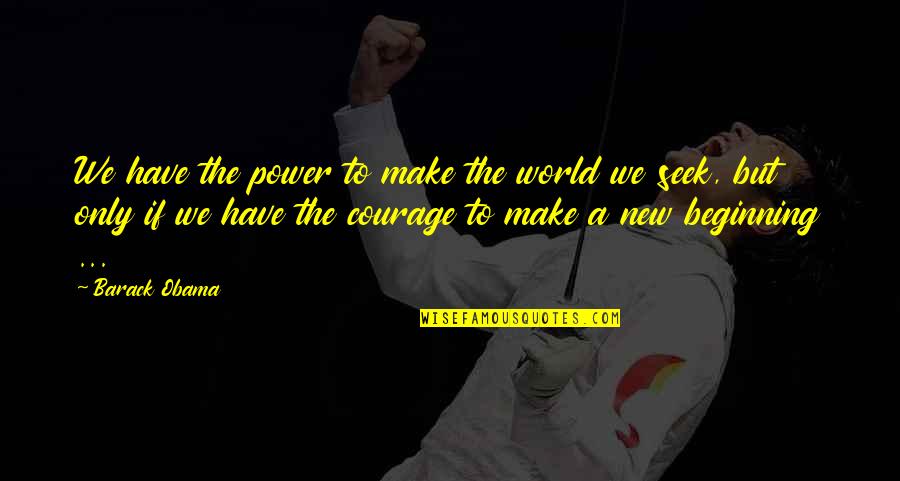 We have the power to make the world we seek, but only if we have the courage to make a new beginning ... —
Barack Obama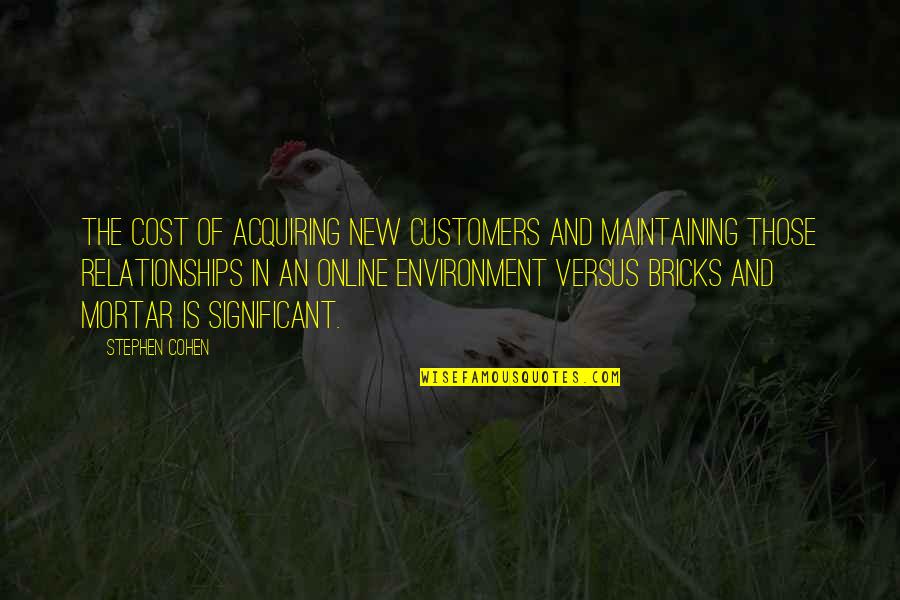 The cost of acquiring new customers and maintaining those relationships in an online environment versus bricks and mortar is significant. —
Stephen Cohen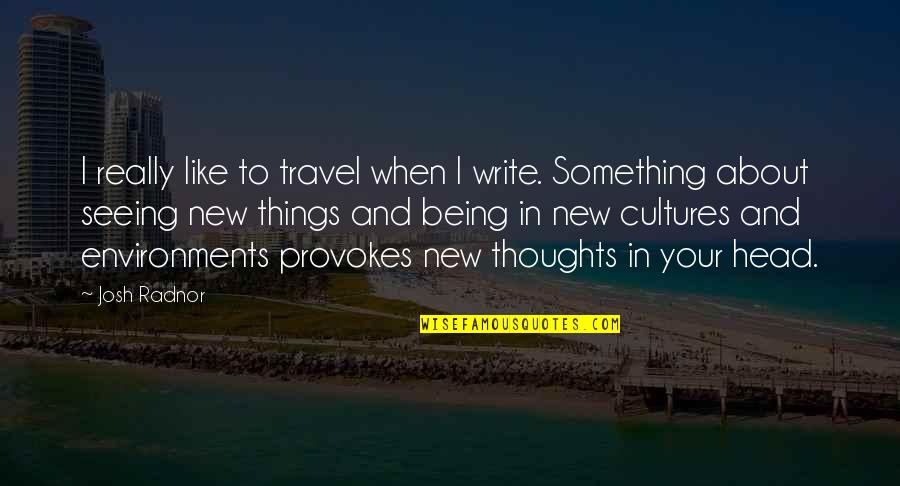 I really like to travel when I write. Something about seeing new things and being in new cultures and environments provokes new thoughts in your head. —
Josh Radnor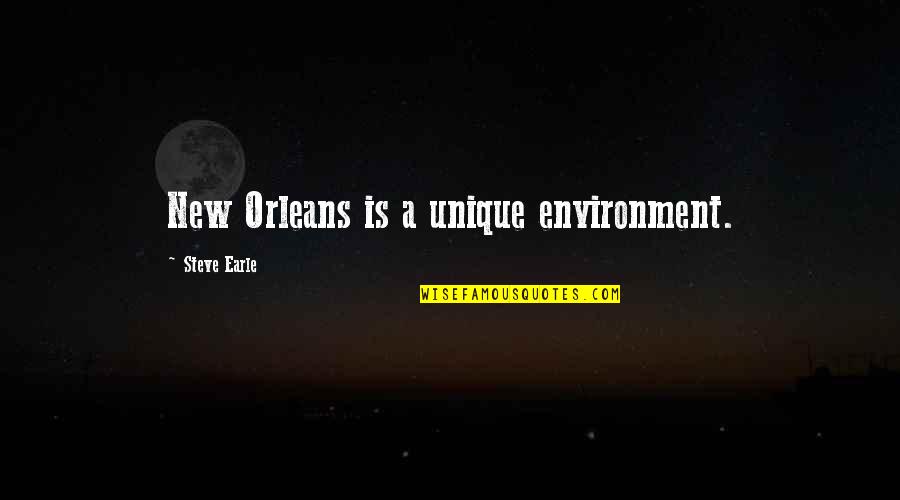 New Orleans is a unique environment. —
Steve Earle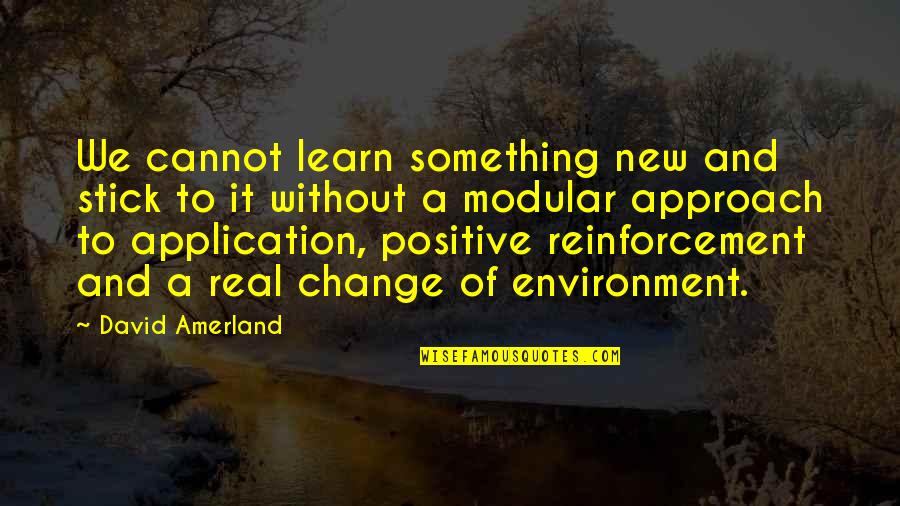 We cannot learn something new and stick to it without a modular approach to application, positive reinforcement and a real change of environment. —
David Amerland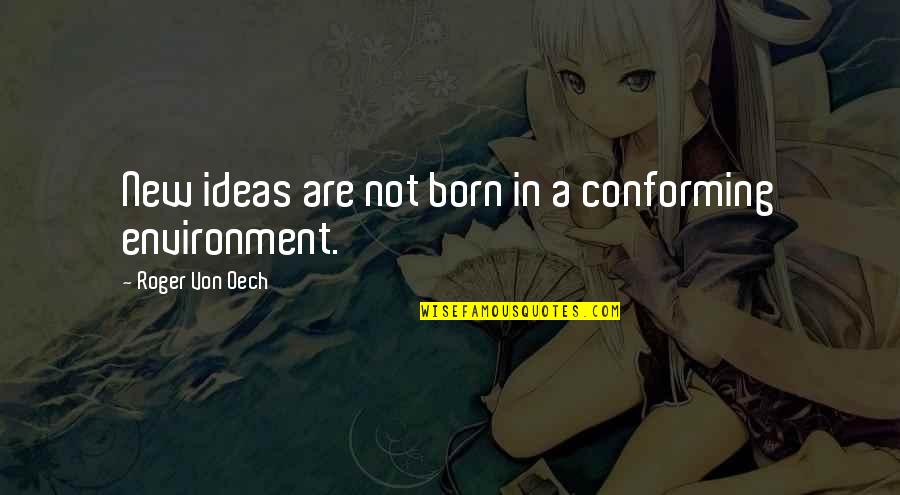 New ideas are not born in a conforming environment. —
Roger Von Oech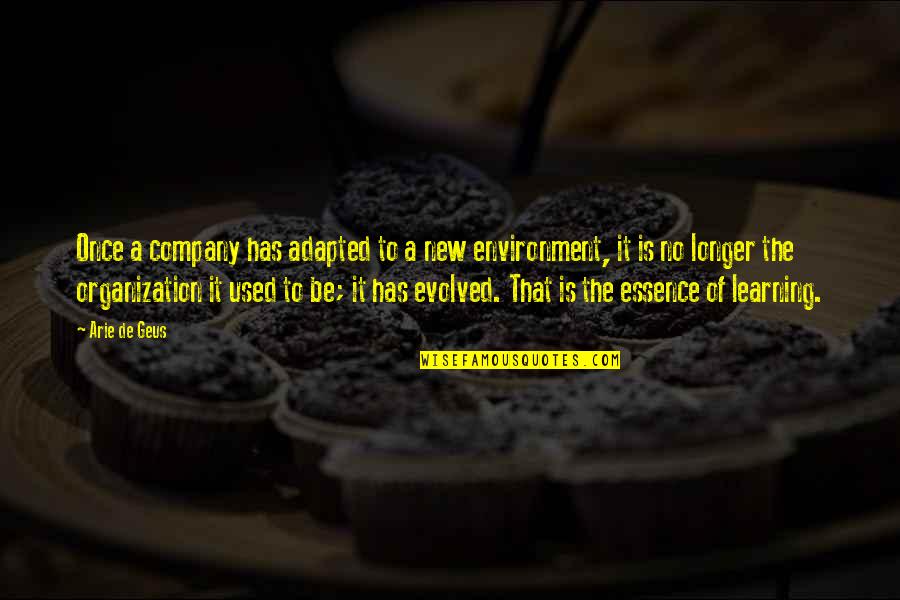 Once a company has adapted to a
new environment
, it is no longer the organization it used to be; it has evolved. That is the essence of learning. —
Arie De Geus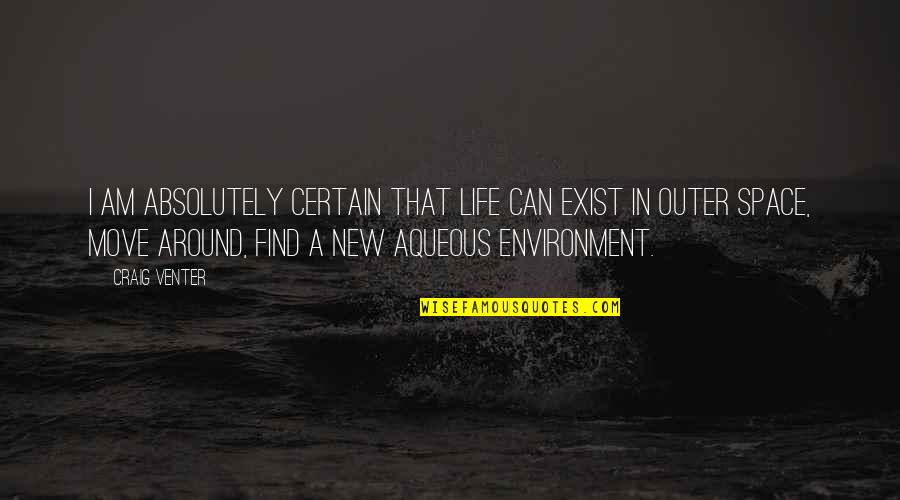 I am absolutely certain that life can exist in outer space, move around, find a new aqueous environment. —
Craig Venter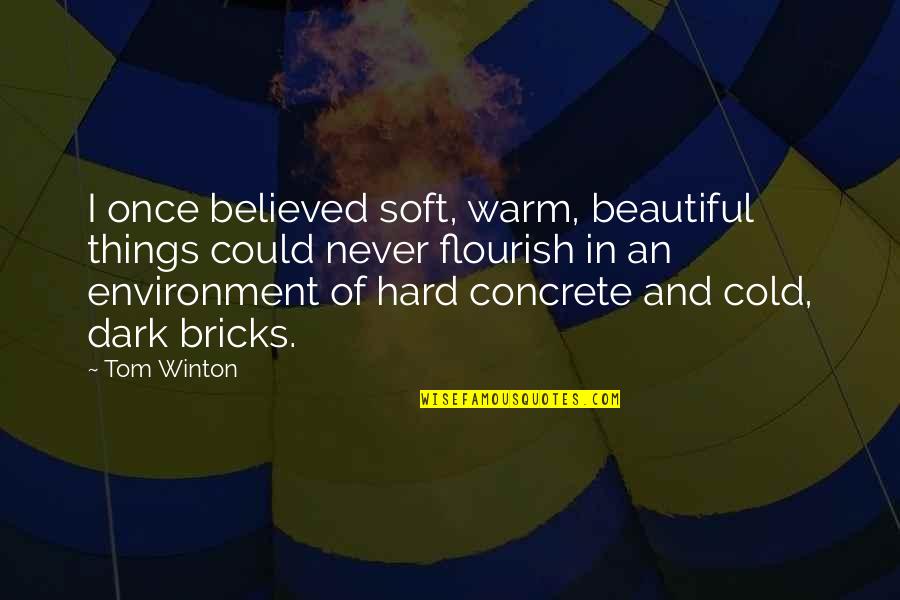 I once believed soft, warm, beautiful things could never flourish in an environment of hard concrete and cold, dark bricks. —
Tom Winton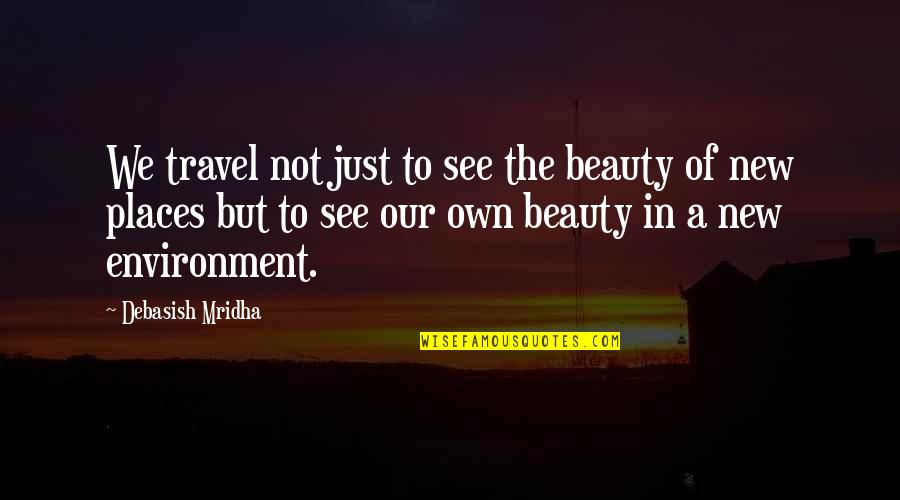 We travel not just to see the beauty of new places but to see our own beauty in a
new environment
. —
Debasish Mridha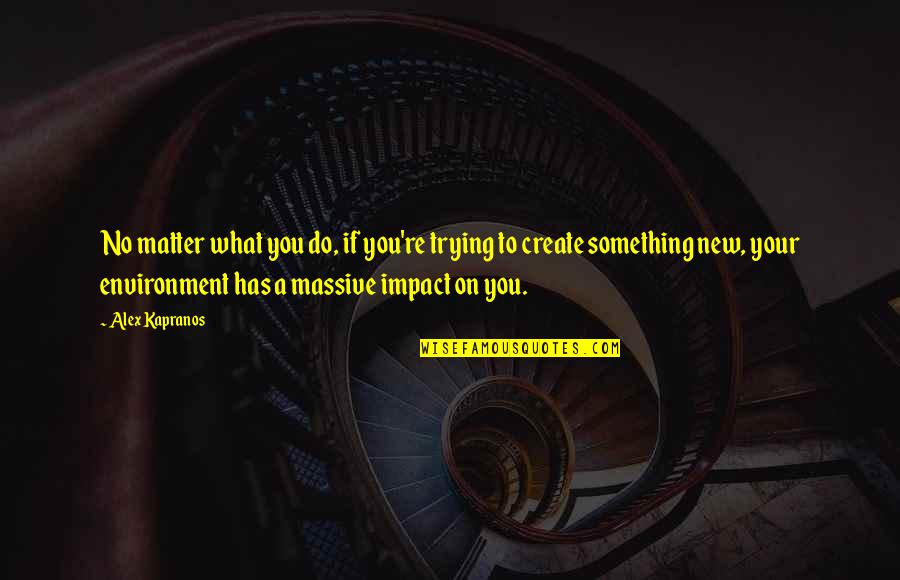 No matter what you do, if you're trying to create something new, your environment has a massive impact on you. —
Alex Kapranos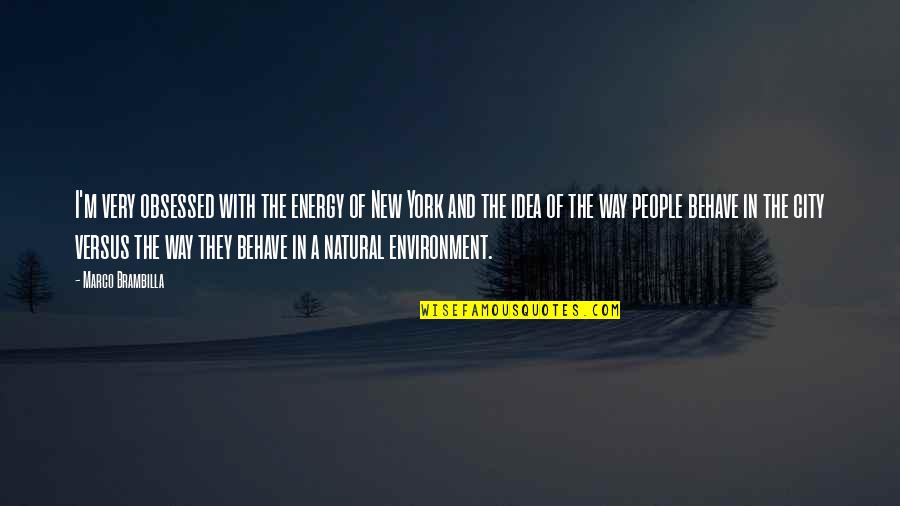 I'm very obsessed with the energy of New York and the idea of the way people behave in the city versus the way they behave in a natural environment. —
Marco Brambilla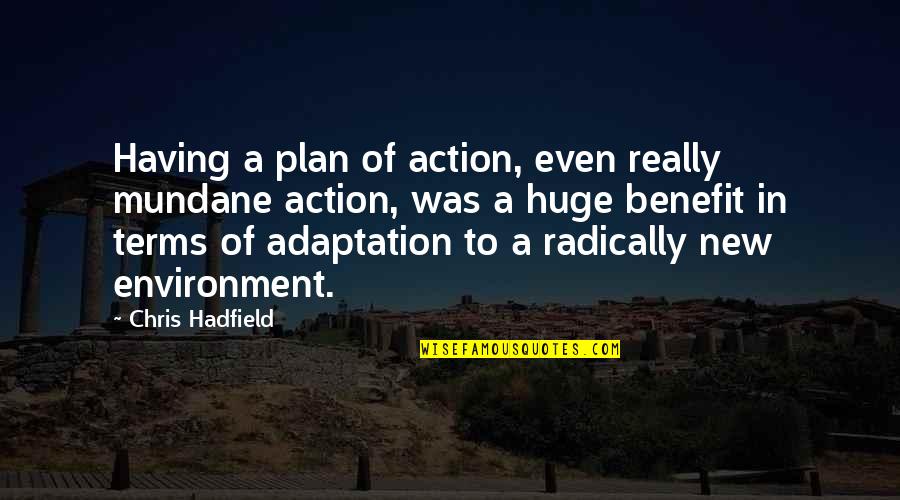 Having a plan of action, even really mundane action, was a huge benefit in terms of adaptation to a radically
new environment
. —
Chris Hadfield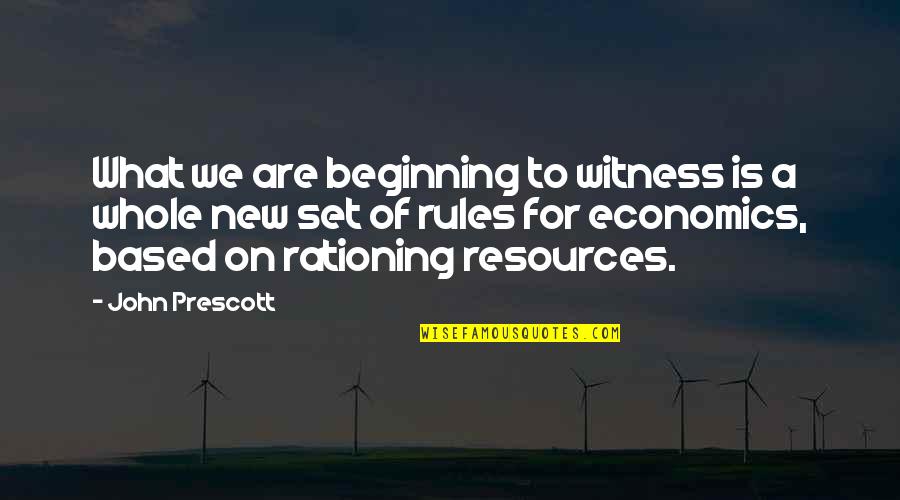 What we are beginning to witness is a whole new set of rules for economics, based on rationing resources. —
John Prescott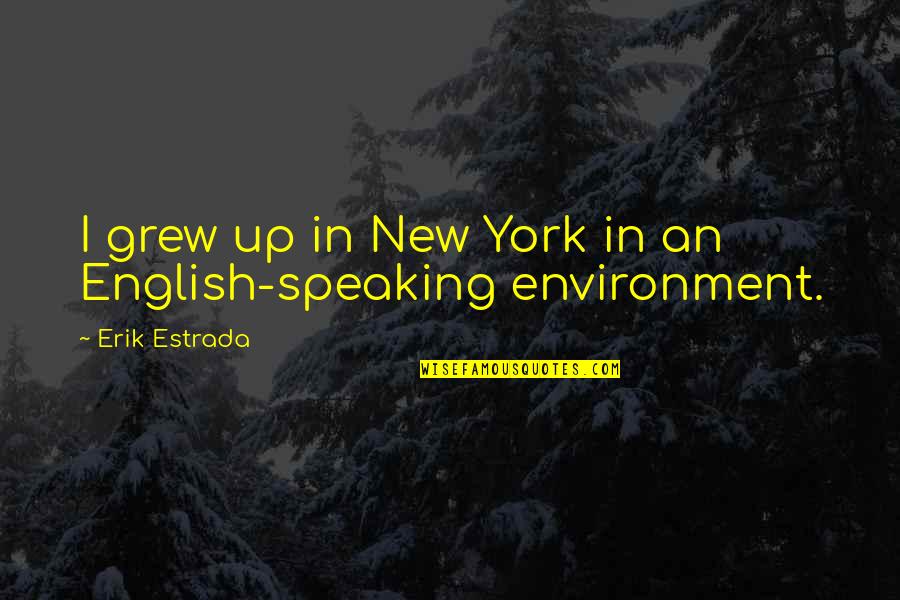 I grew up in New York in an English-speaking environment. —
Erik Estrada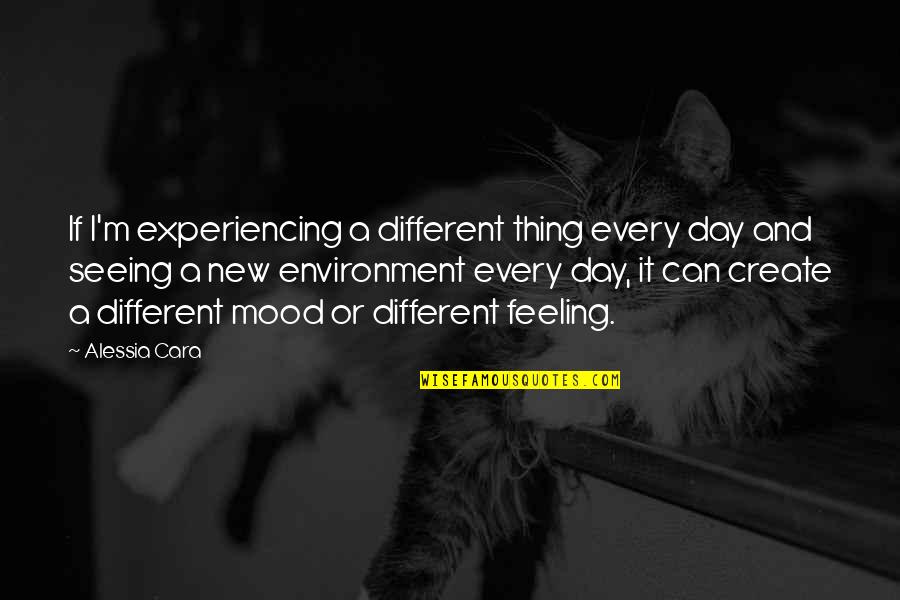 If I'm experiencing a different thing every day and seeing a
new environment
every day, it can create a different mood or different feeling. —
Alessia Cara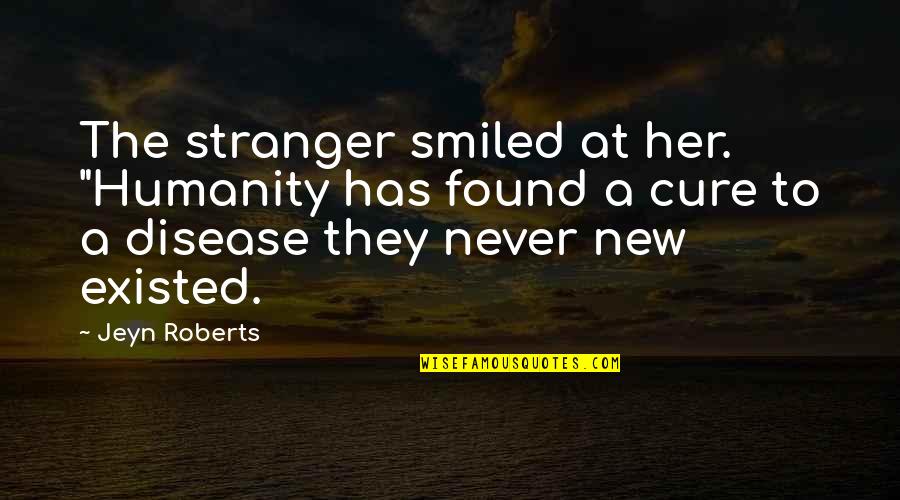 The stranger smiled at her. "Humanity has found a cure to a disease they never new existed. —
Jeyn Roberts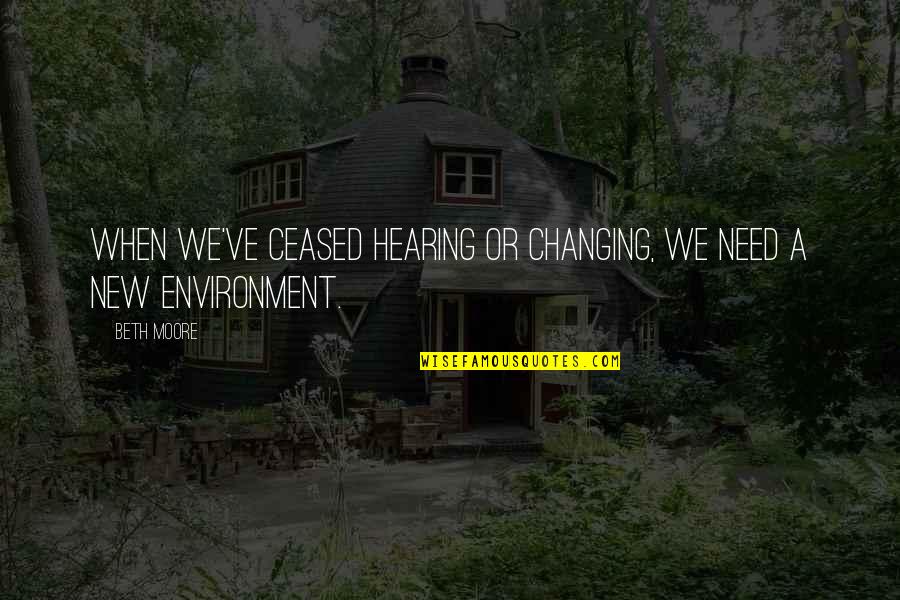 When we've ceased hearing or changing, we need a
new environment
. —
Beth Moore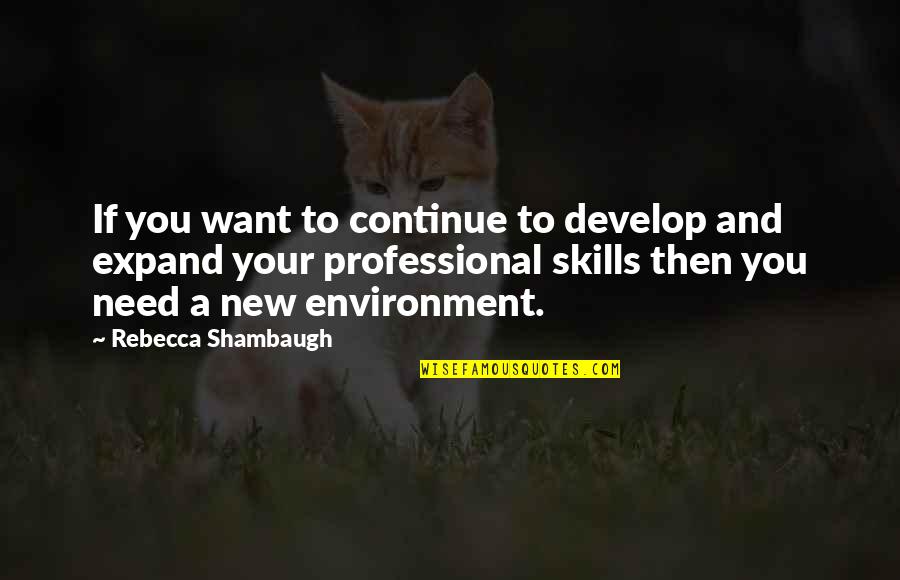 If you want to continue to develop and expand your professional skills then you need a
new environment
. —
Rebecca Shambaugh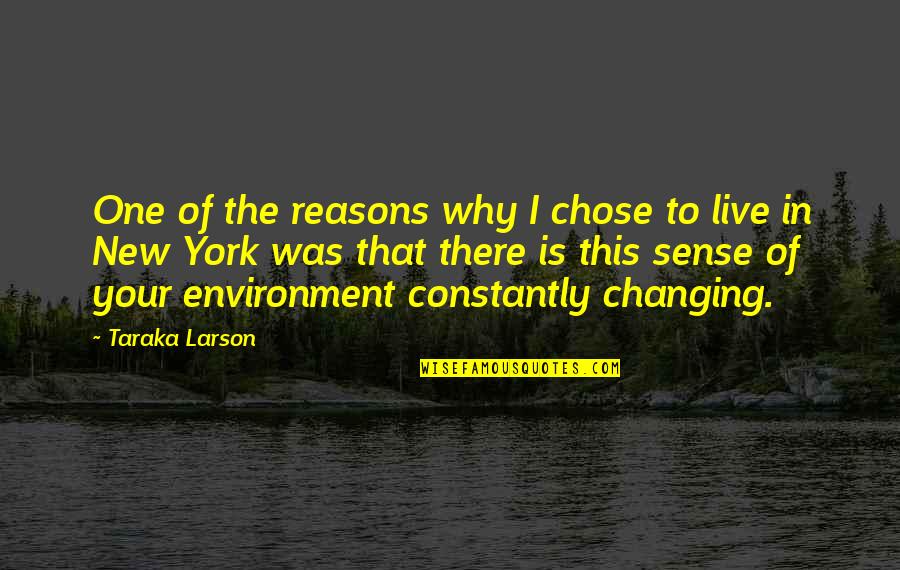 One of the reasons why I chose to live in New York was that there is this sense of your environment constantly changing. —
Taraka Larson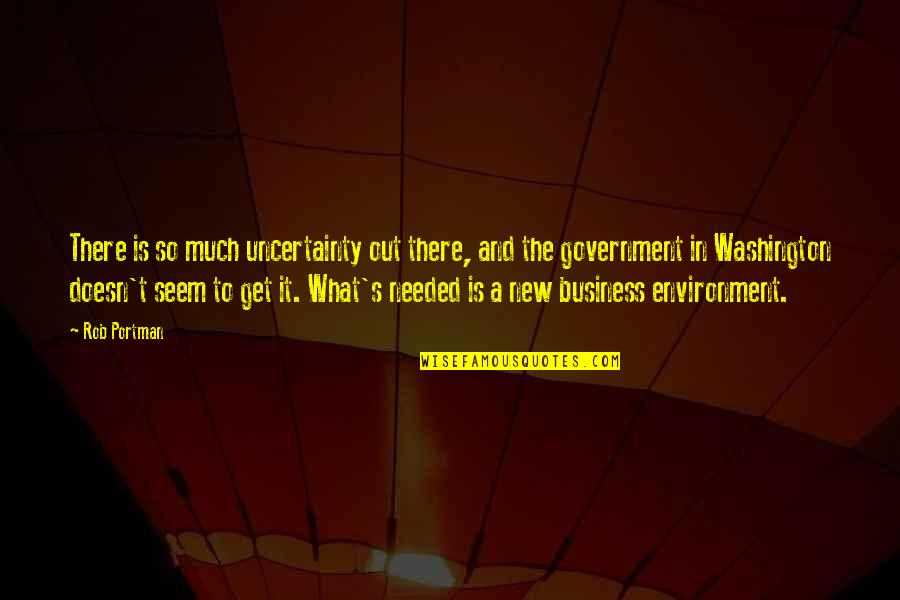 There is so much uncertainty out there, and the government in Washington doesn't seem to get it. What's needed is a new business environment. —
Rob Portman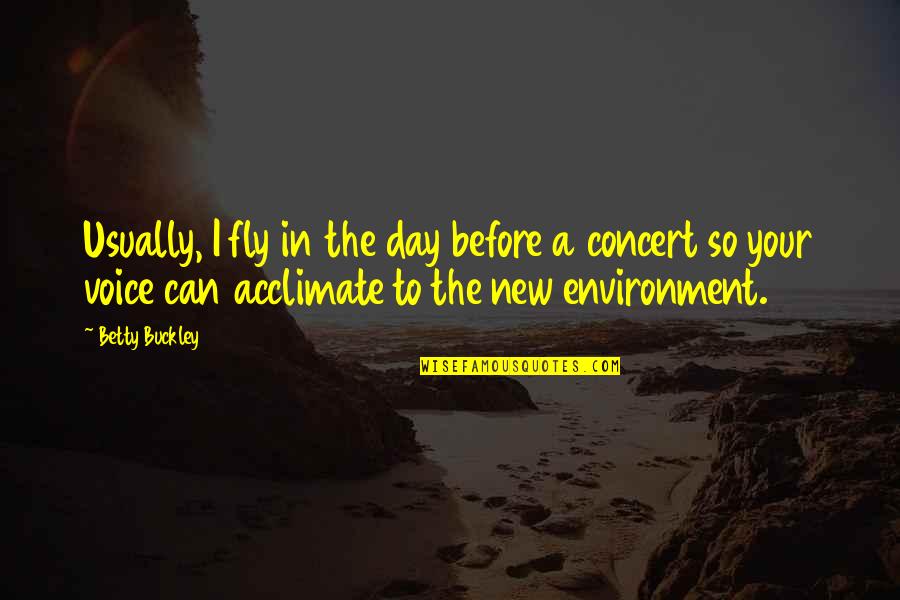 Usually, I fly in the day before a concert so your voice can acclimate to the
new environment
. —
Betty Buckley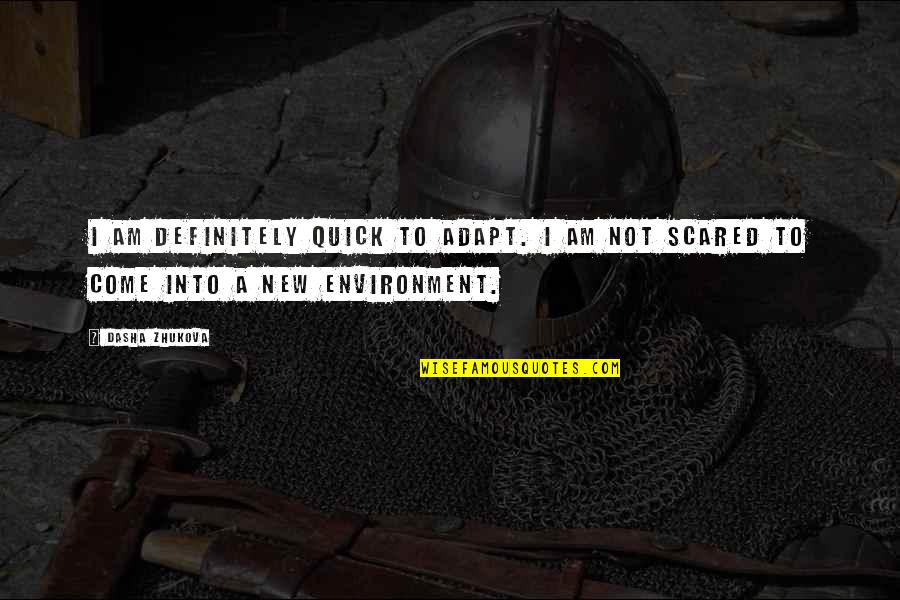 I am definitely quick to adapt. I am not scared to come into a
new environment
. —
Dasha Zhukova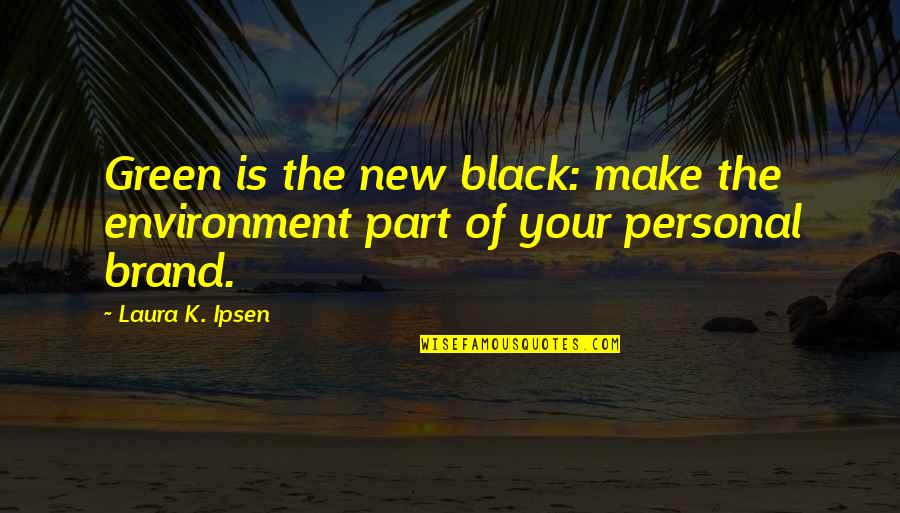 Green is the new black: make the environment part of your personal brand. —
Laura K. Ipsen