My Life Joke Quotes
Collection of top 52 famous quotes about My Life Joke
My Life Joke Quotes & Sayings
Happy to read and share the best inspirational My Life Joke quotes, sayings and quotations on Wise Famous Quotes.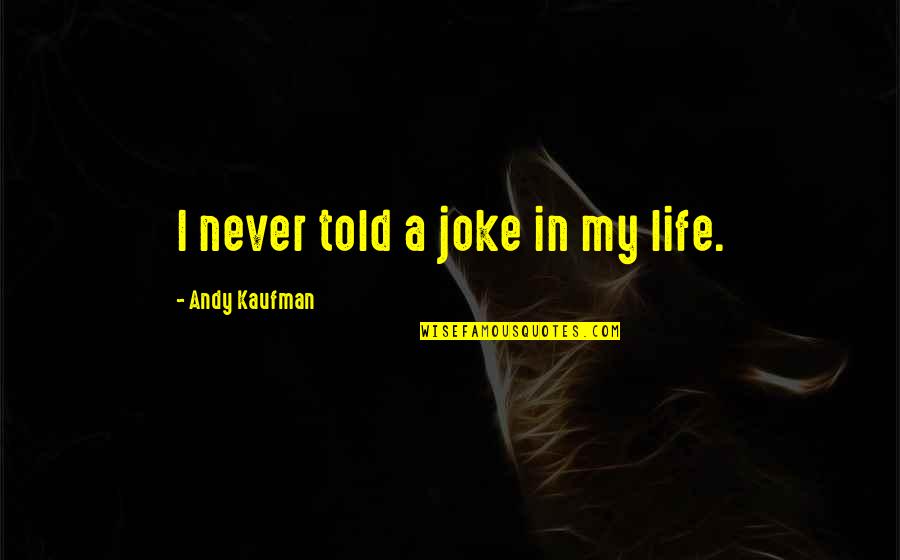 I never told a joke in my life.
—
Andy Kaufman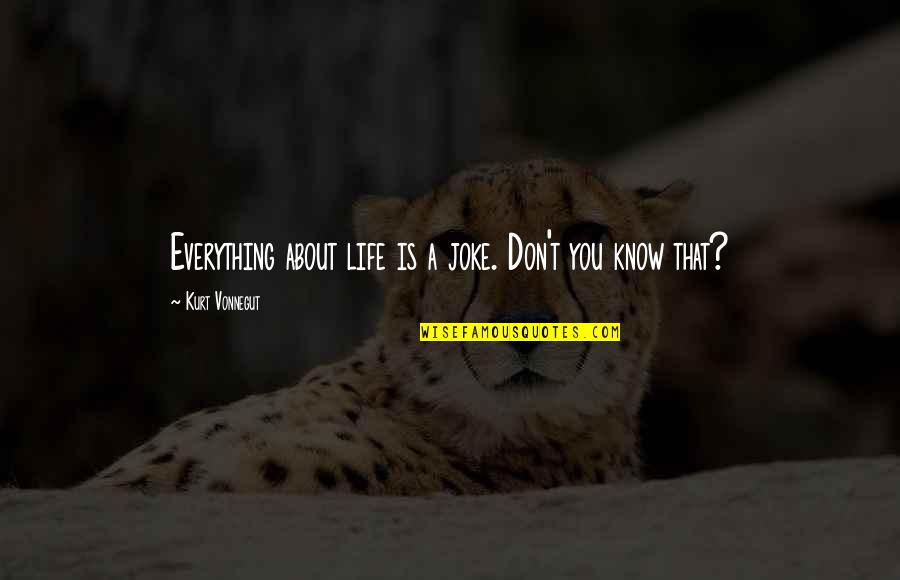 Everything about life is a joke. Don't you know that?
—
Kurt Vonnegut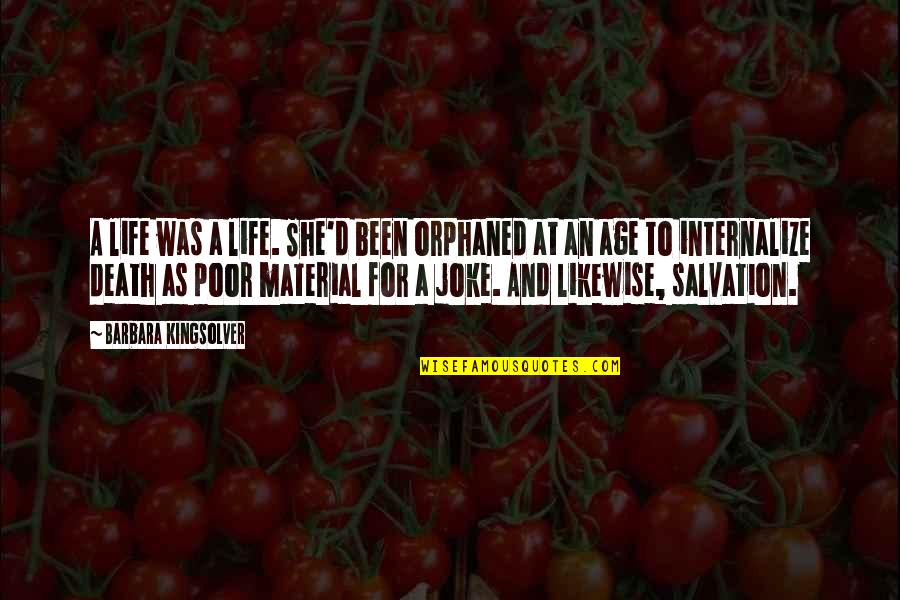 A life was a life. She'd been orphaned at an age to internalize death as poor material for a joke. And likewise, salvation.
—
Barbara Kingsolver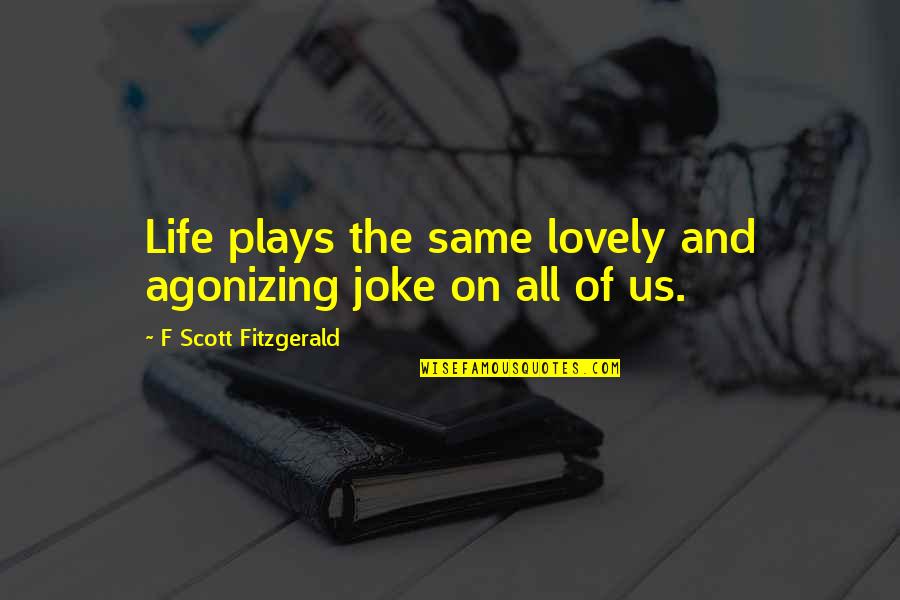 Life plays the same lovely and agonizing joke on all of us.
—
F Scott Fitzgerald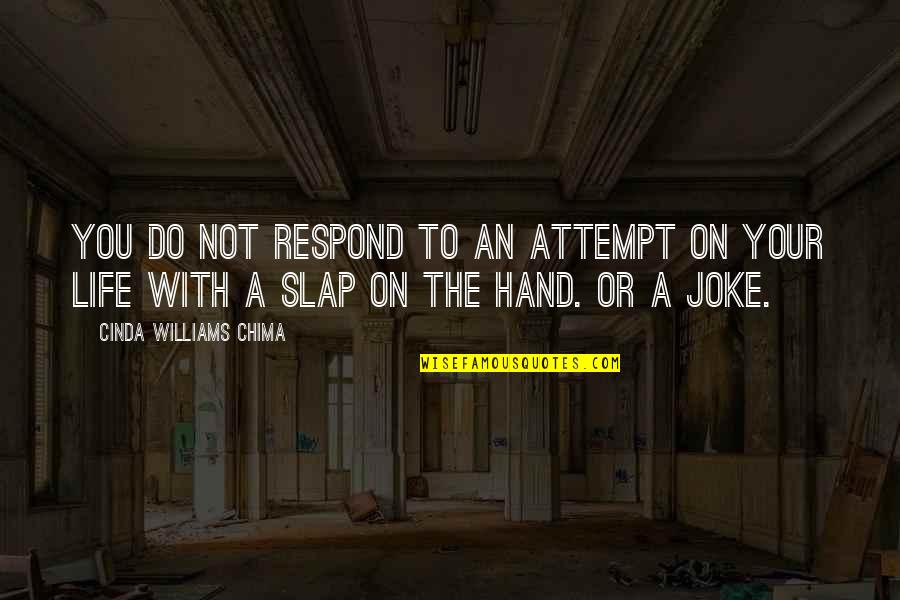 You do not respond to an attempt on your life with a slap on the hand. Or a joke.
—
Cinda Williams Chima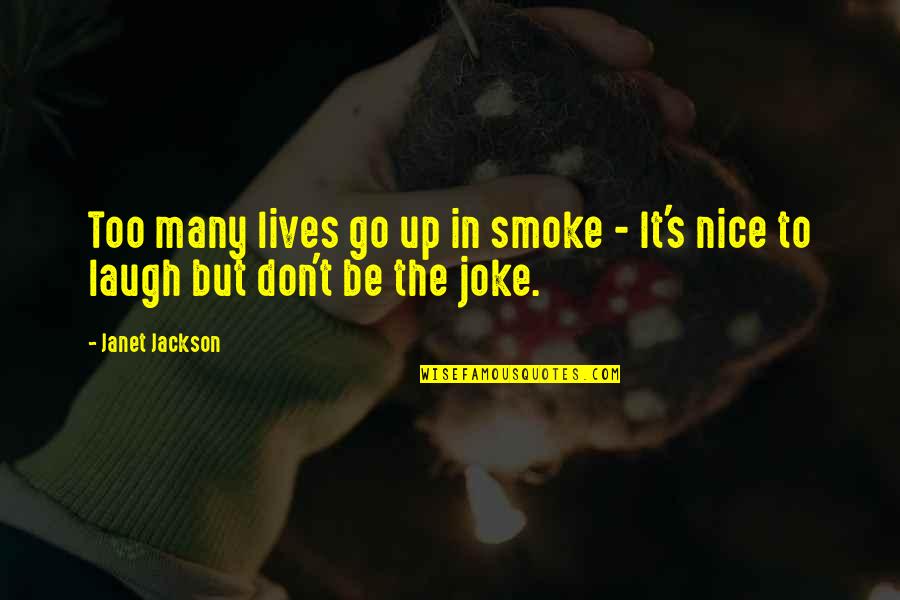 Too many lives go up in smoke - It's nice to laugh but don't be the joke.
—
Janet Jackson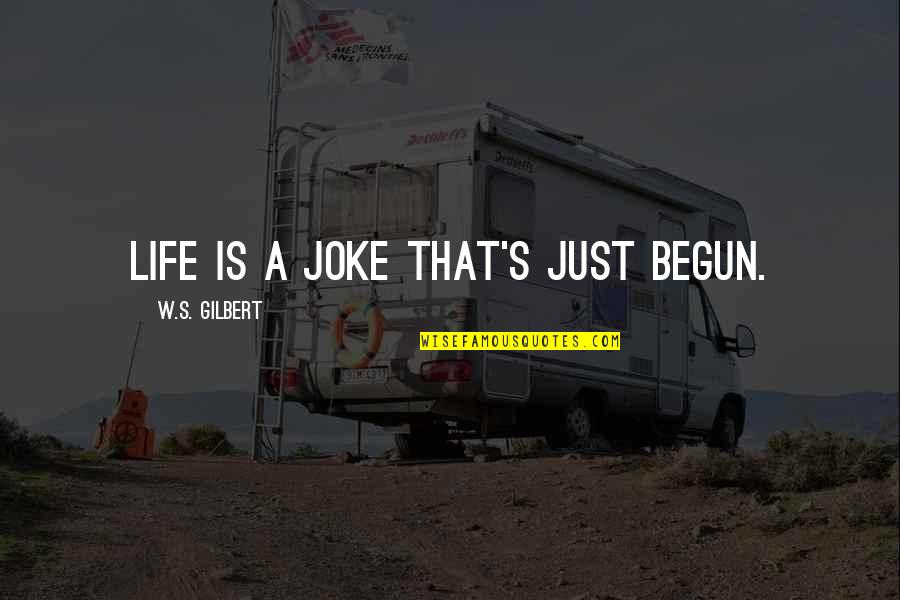 Life is a joke that's just begun.
—
W.S. Gilbert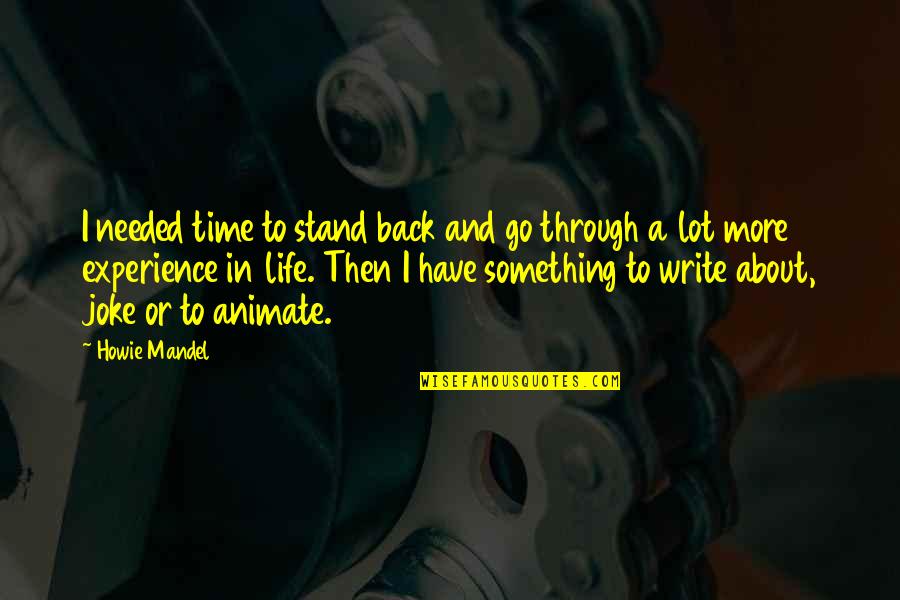 I needed time to stand back and go through a lot more experience in life. Then I have something to write about, joke or to animate.
—
Howie Mandel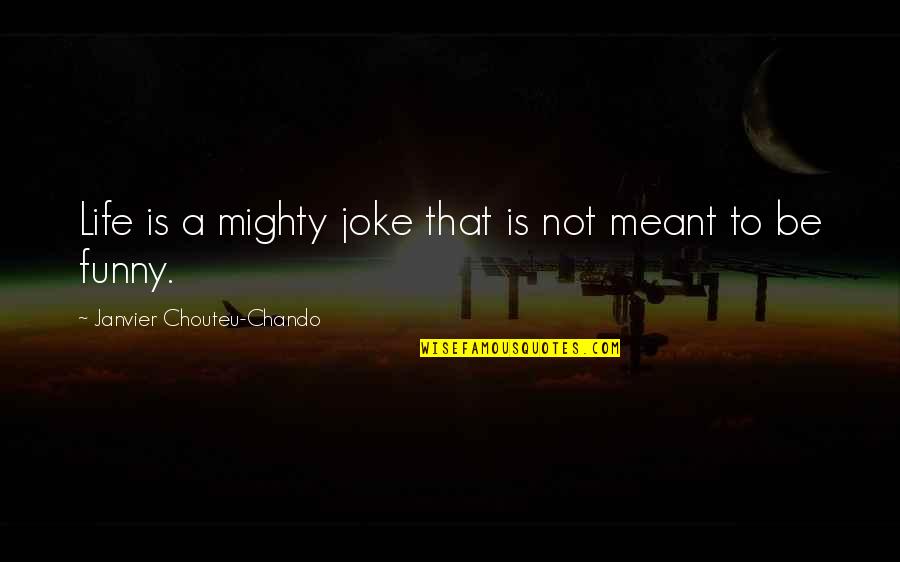 Life is a mighty joke that is not meant to be funny. —
Janvier Chouteu-Chando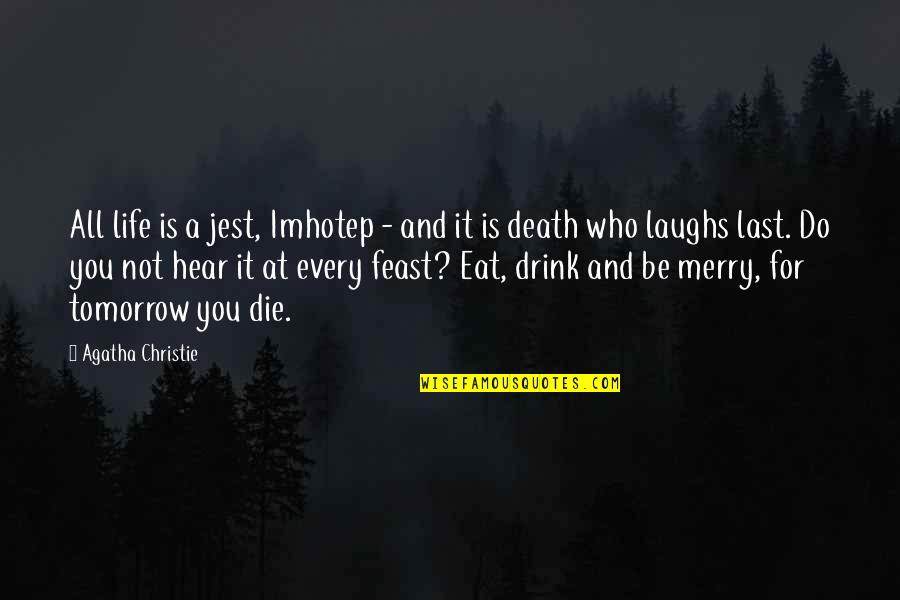 All life is a jest, Imhotep - and it is death who laughs last. Do you not hear it at every feast? Eat, drink and be merry, for tomorrow you die. —
Agatha Christie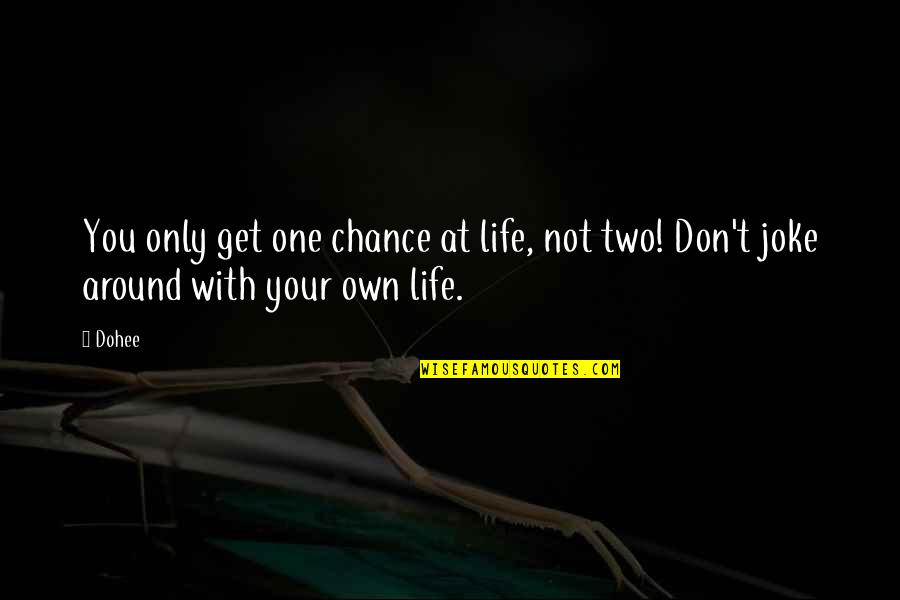 You only get one chance at life, not two! Don't joke around with your own life. —
Dohee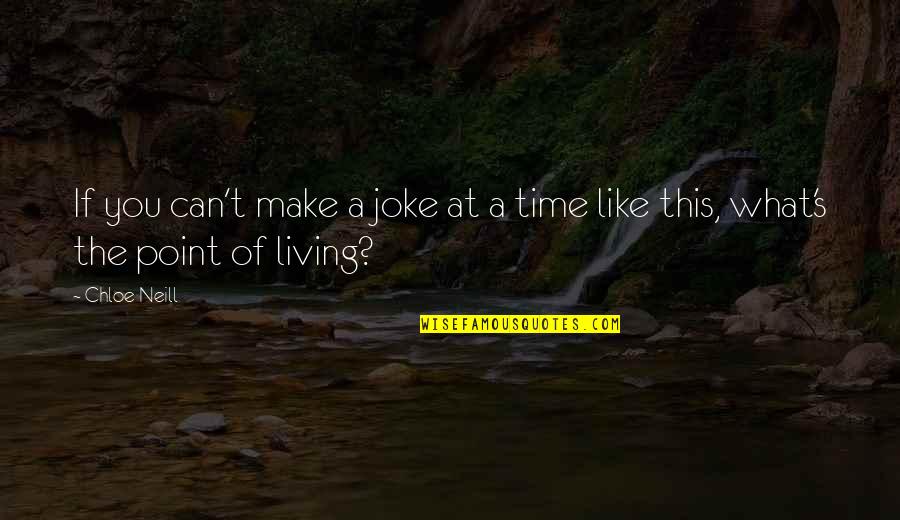 If you can't make a joke at a time like this, what's the point of living? —
Chloe Neill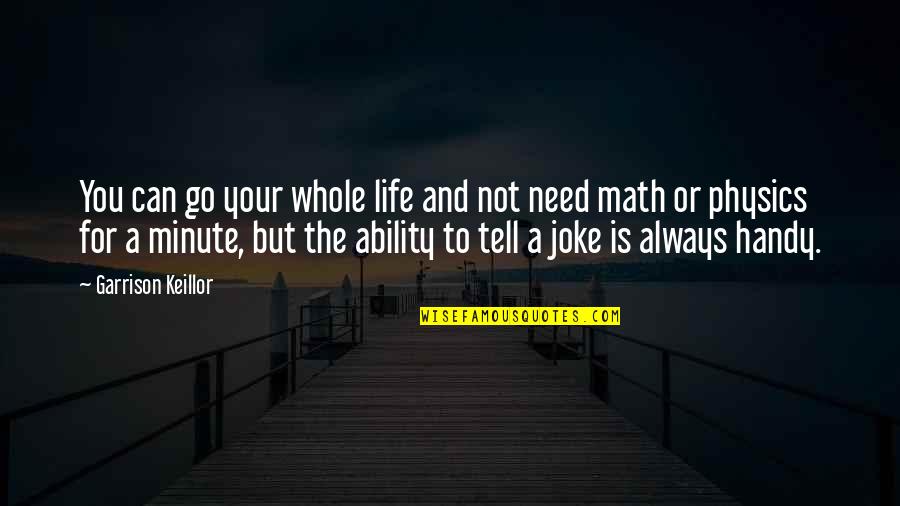 You can go your whole life and not need math or physics for a minute, but the ability to tell a joke is always handy. —
Garrison Keillor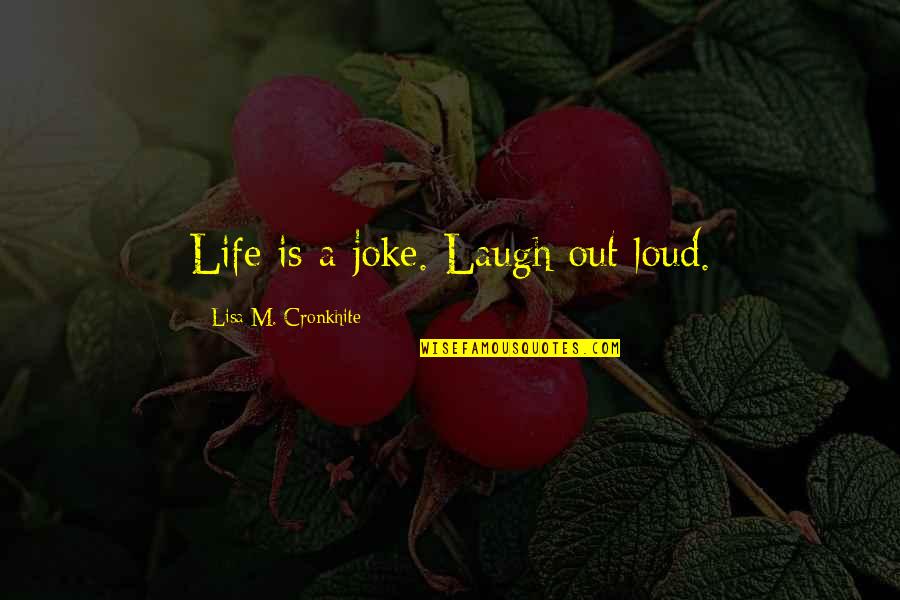 Life is a joke. Laugh out loud. —
Lisa M. Cronkhite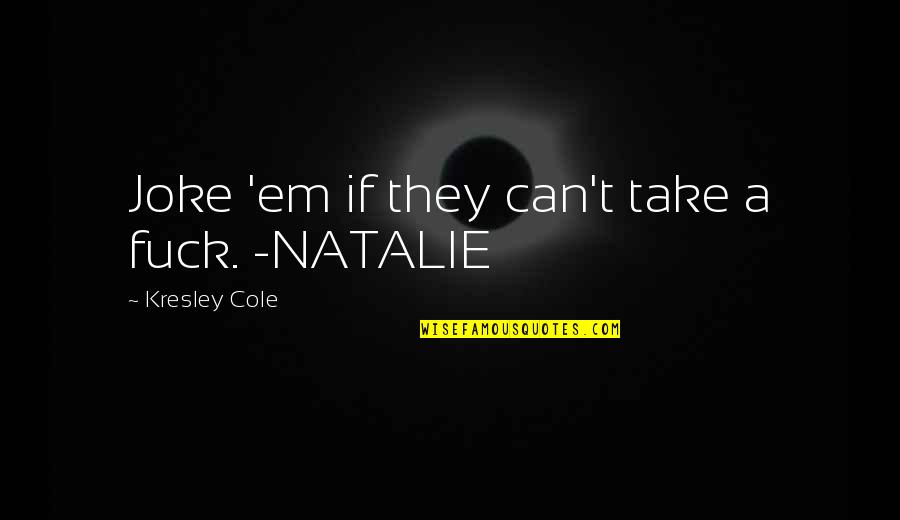 Joke 'em if they can't take a fuck. -NATALIE —
Kresley Cole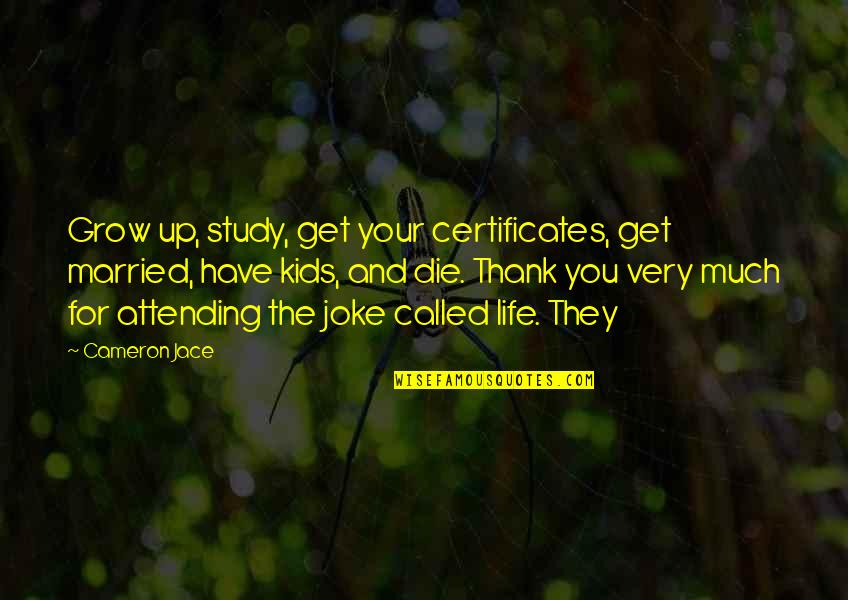 Grow up, study, get your certificates, get married, have kids, and die. Thank you very much for attending the joke called life. They —
Cameron Jace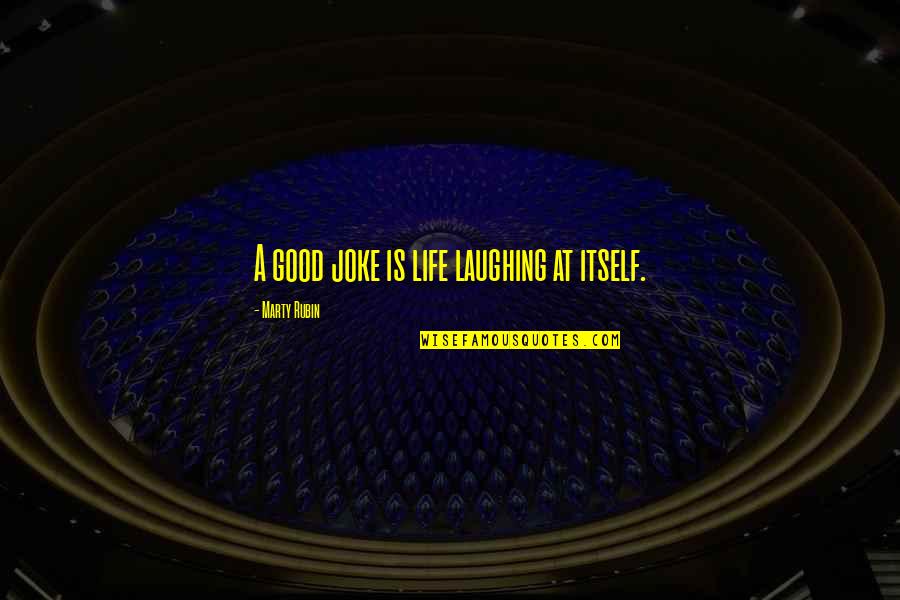 A good joke is life laughing at itself. —
Marty Rubin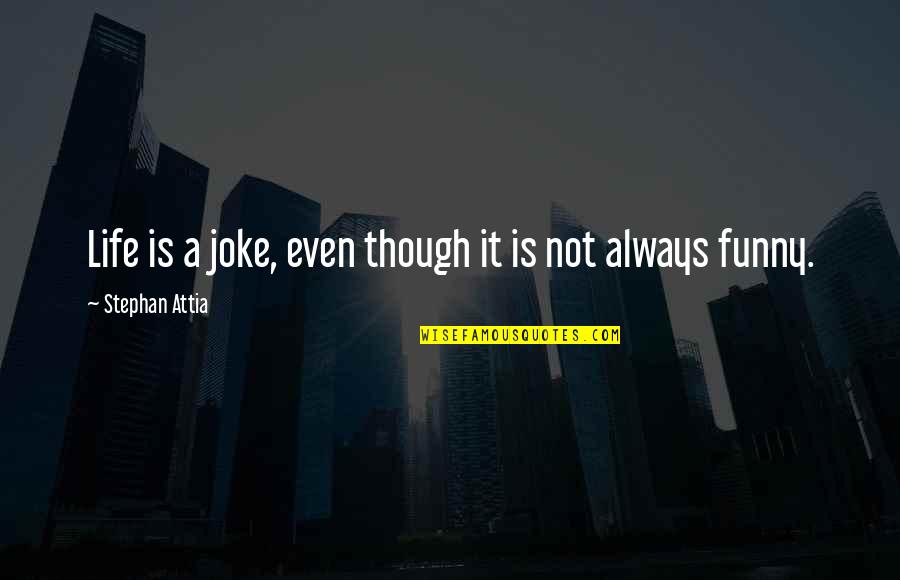 Life is a joke, even though it is not always funny. —
Stephan Attia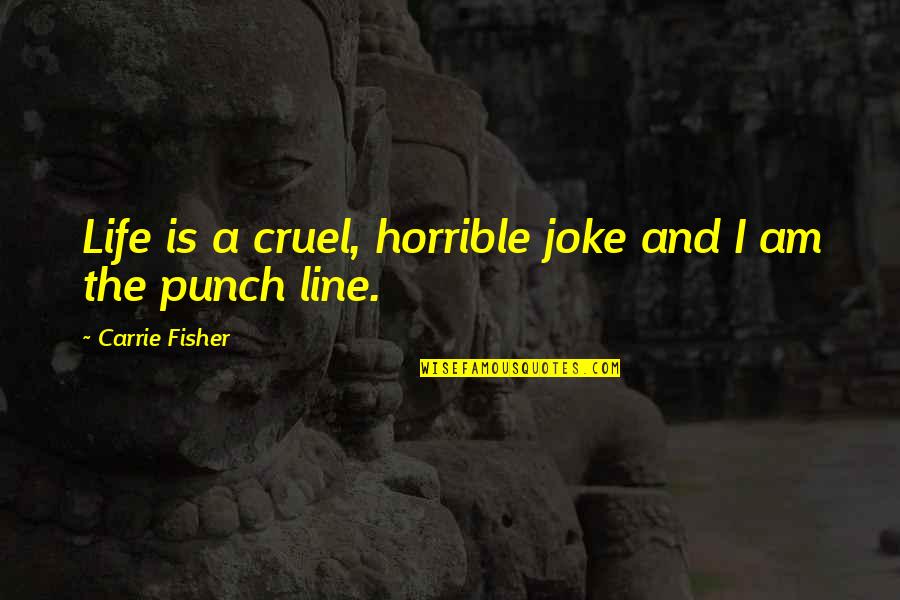 Life is a cruel, horrible joke and I am the punch line. —
Carrie Fisher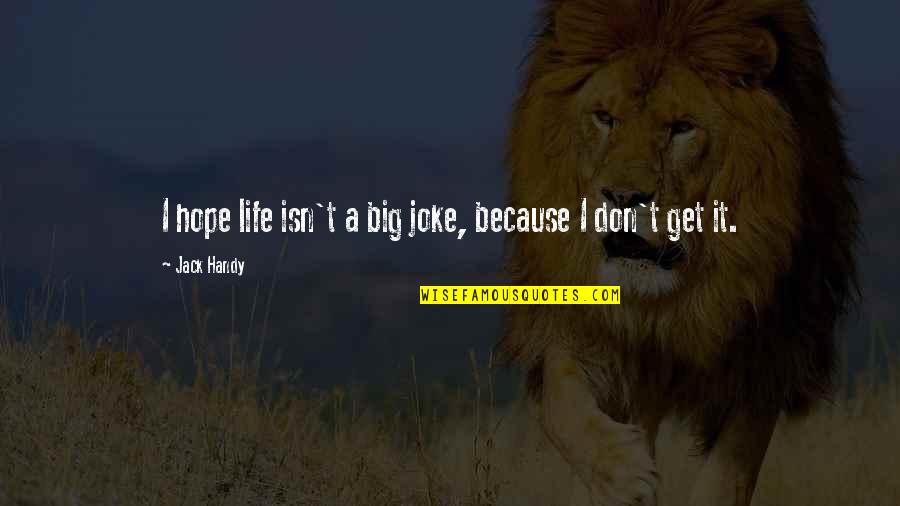 I hope life isn't a big joke, because I don't get it. —
Jack Handy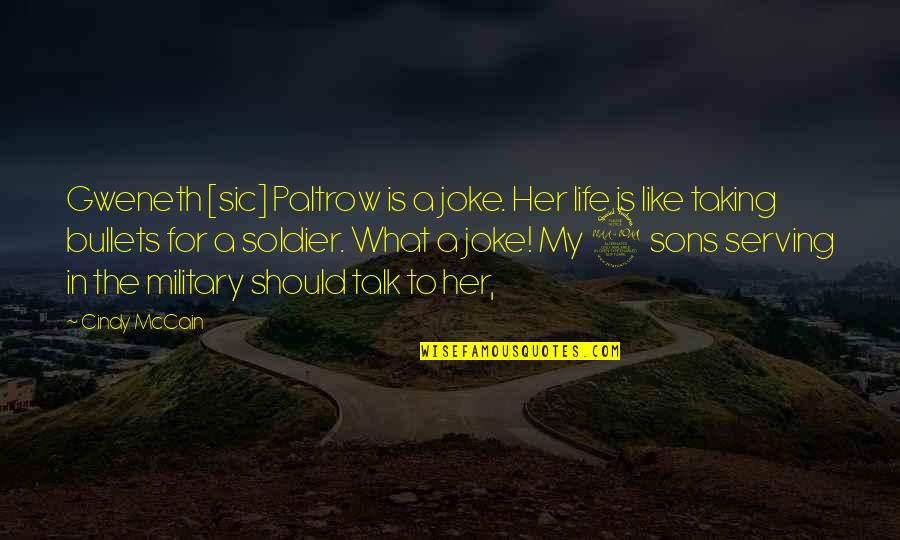 Gweneth [sic] Paltrow is a joke. Her life is like taking bullets for a soldier. What a joke! My 2 sons serving in the military should talk to her, —
Cindy McCain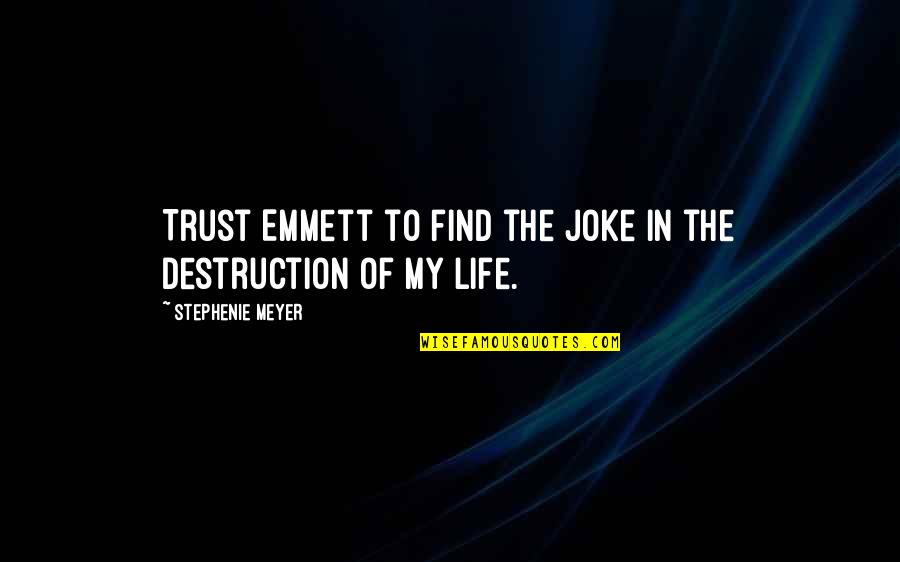 Trust Emmett to find the joke in the destruction of my life. —
Stephenie Meyer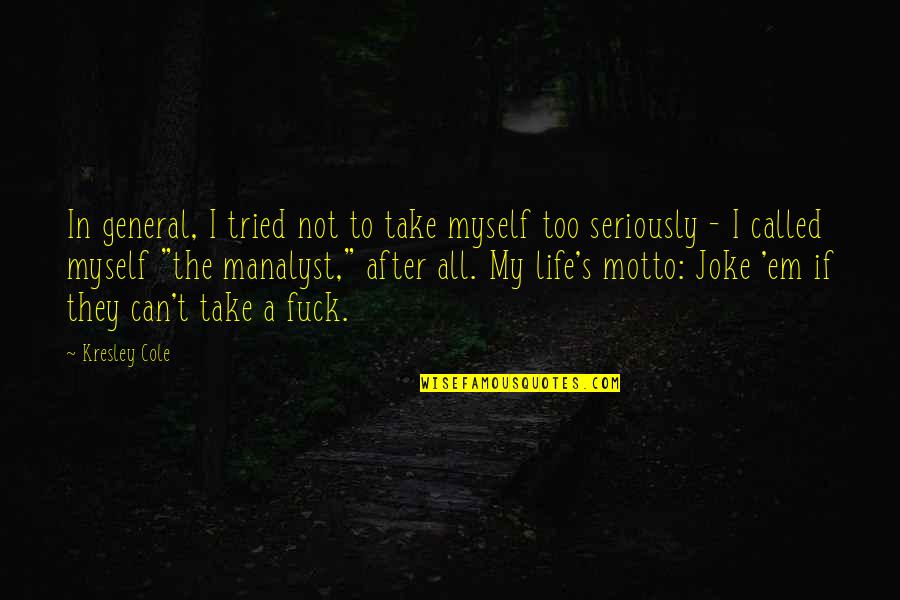 In general, I tried not to take myself too seriously - I called myself "the manalyst," after all. My life's motto: Joke 'em if they can't take a fuck. —
Kresley Cole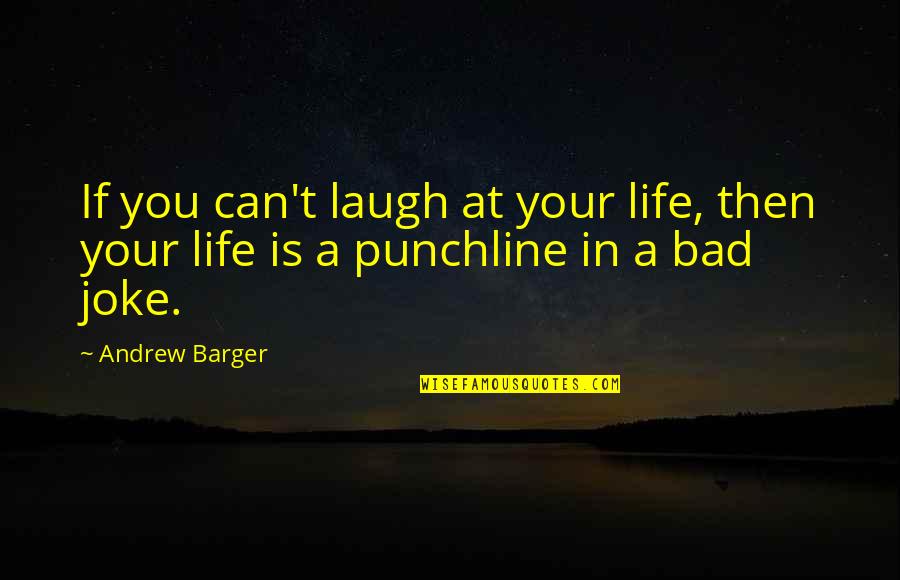 If you can't laugh at your life, then your life is a punchline in a bad joke. —
Andrew Barger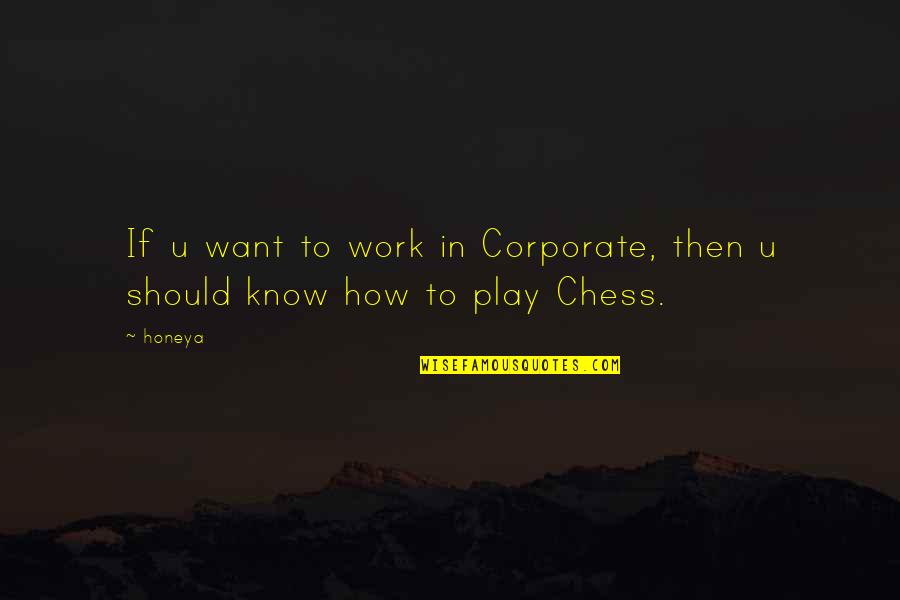 If u want to work in Corporate, then u should know how to play Chess. —
Honeya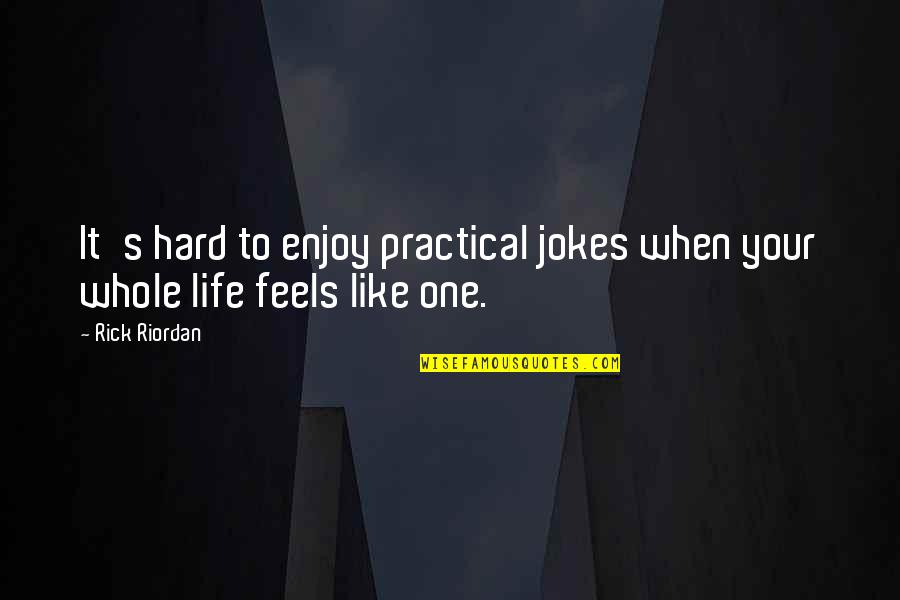 It's hard to enjoy practical jokes when your whole life feels like one. —
Rick Riordan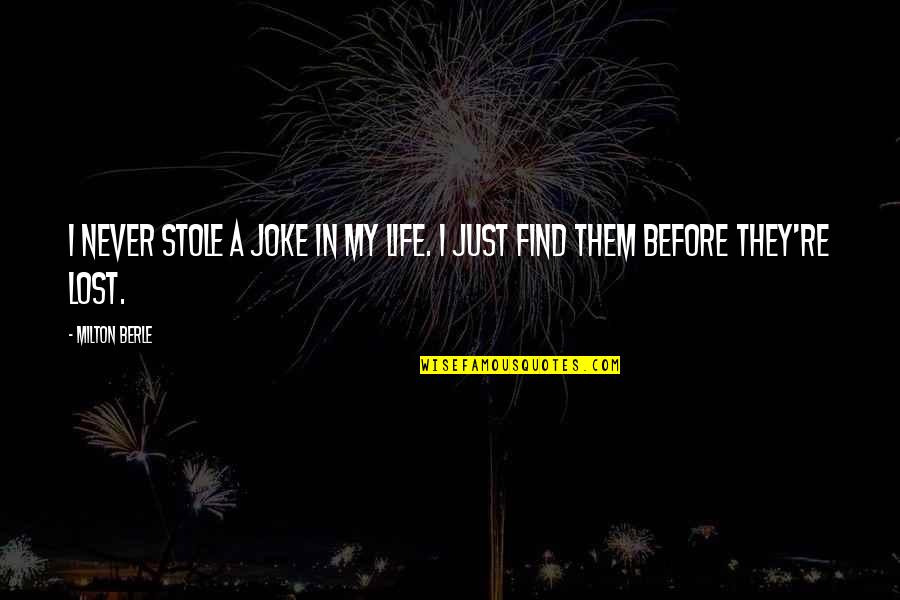 I never stole a joke in my life. I just find them before they're lost. —
Milton Berle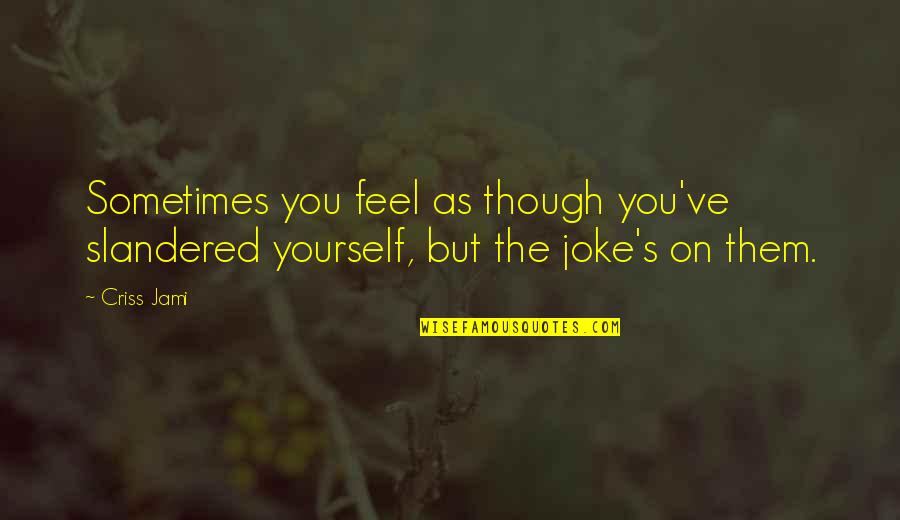 Sometimes you feel as though you've slandered yourself, but the joke's on them. —
Criss Jami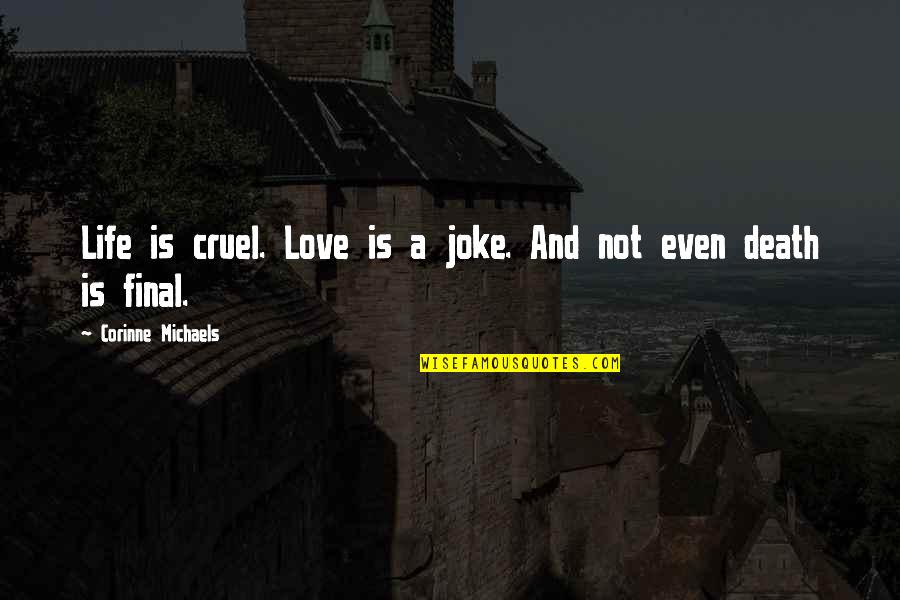 Life is cruel. Love is a joke. And not even death is final. —
Corinne Michaels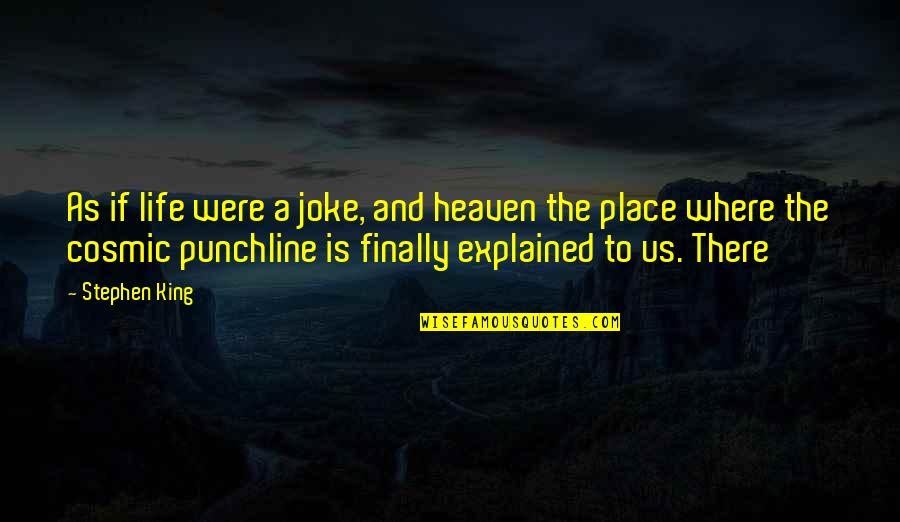 As if life were a joke, and heaven the place where the cosmic punchline is finally explained to us. There —
Stephen King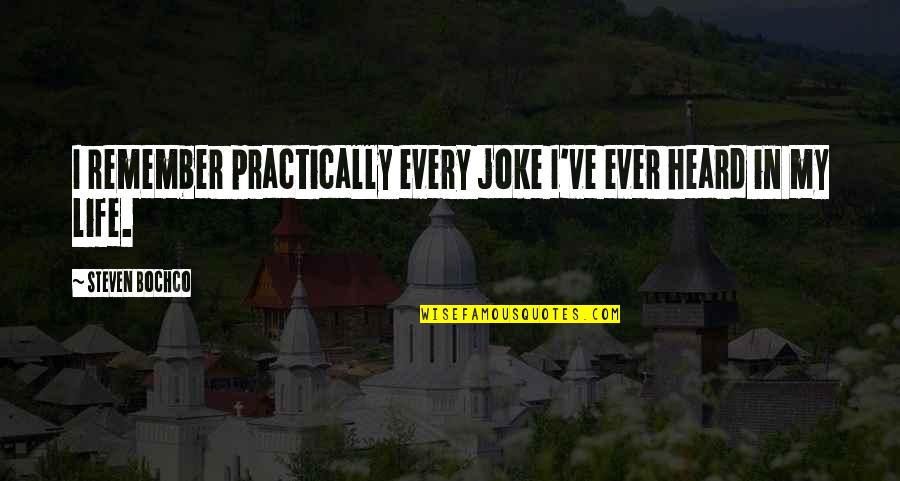 I remember practically every joke I've ever heard in my life. —
Steven Bochco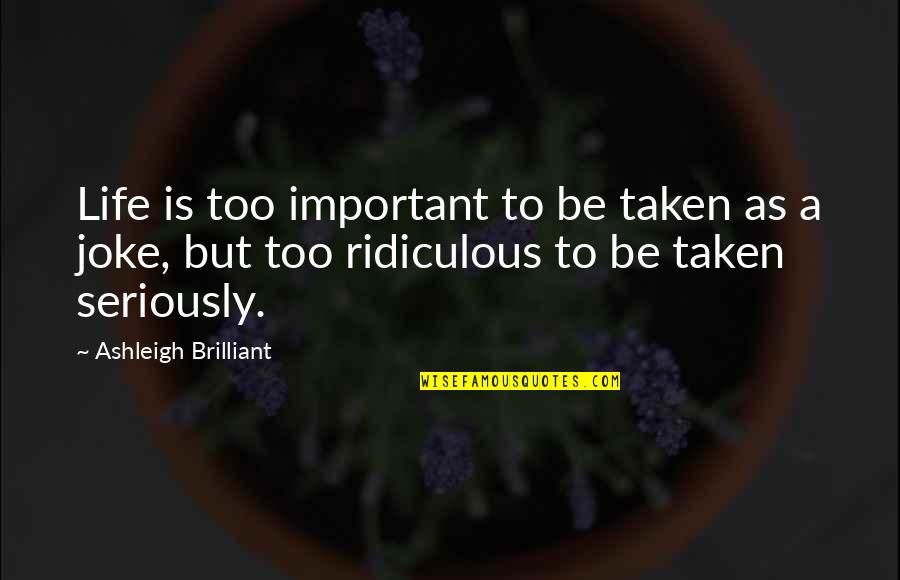 Life is too important to be taken as a joke, but too ridiculous to be taken seriously. —
Ashleigh Brilliant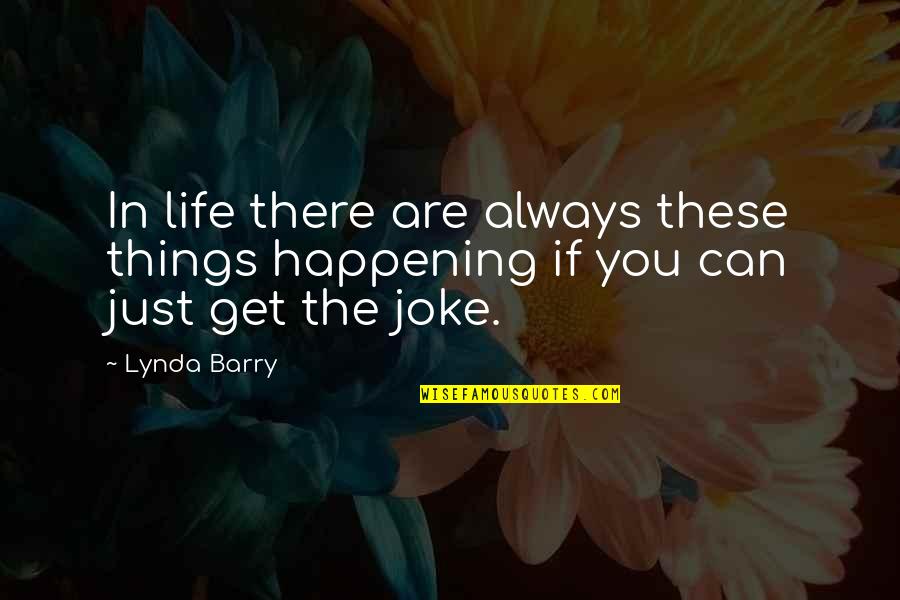 In life there are always these things happening if you can just get the joke. —
Lynda Barry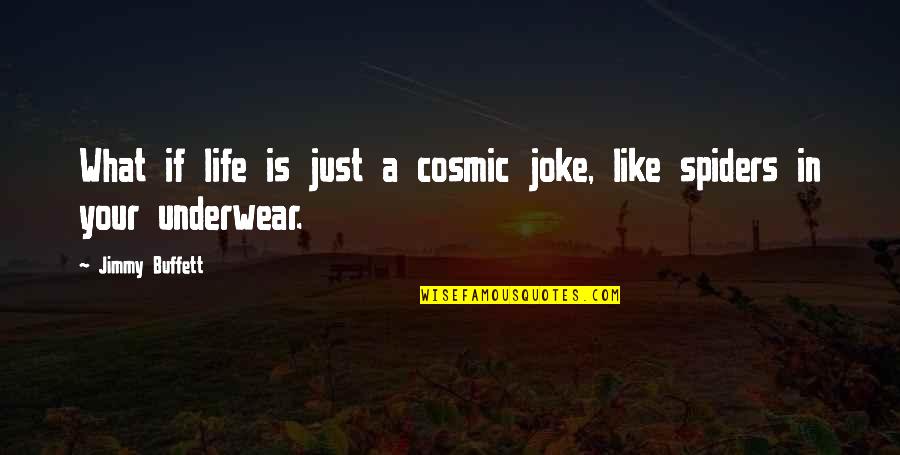 What if life is just a cosmic joke, like spiders in your underwear. —
Jimmy Buffett
When bad things happen, I know you want to believe they are a joke, But sometimes life is scary and dark. That is why we must find the light. —
Adventure Time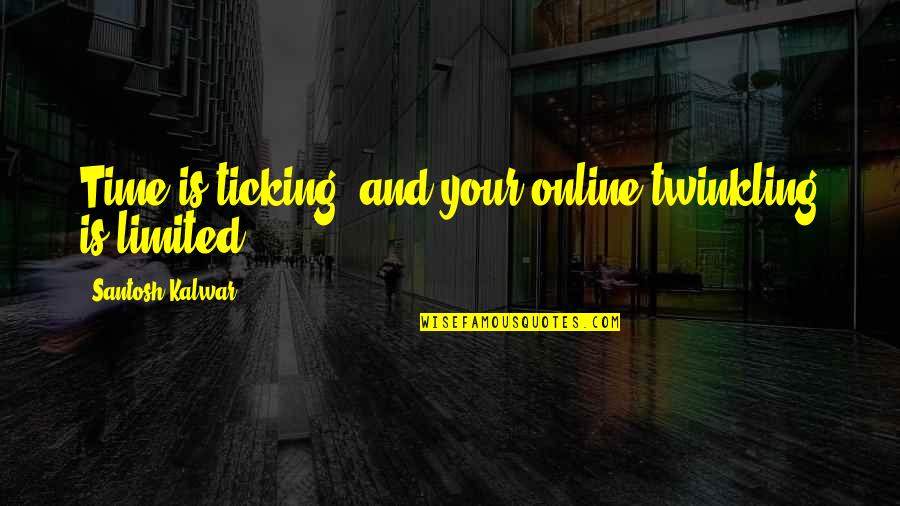 Time is ticking, and your online twinkling is limited. —
Santosh Kalwar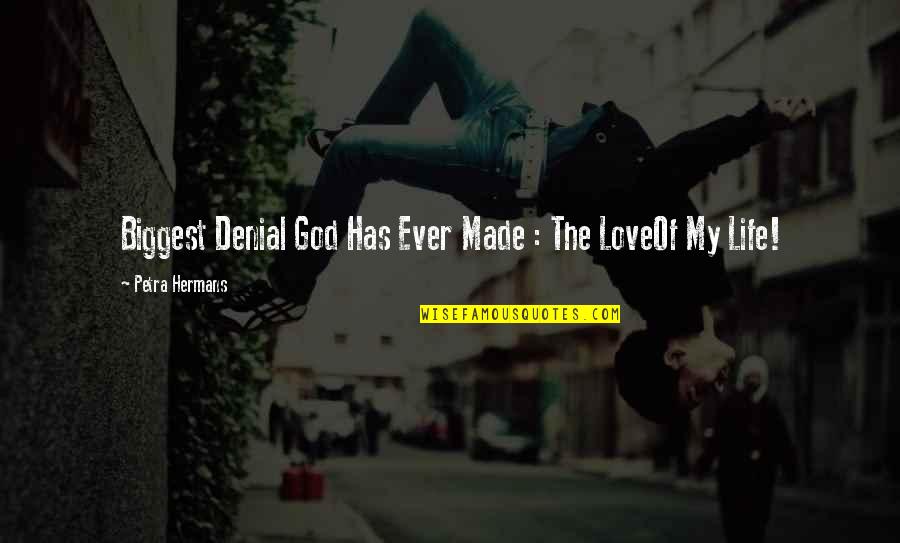 Biggest Denial God Has Ever Made : The Love
Of My Life! —
Petra Hermans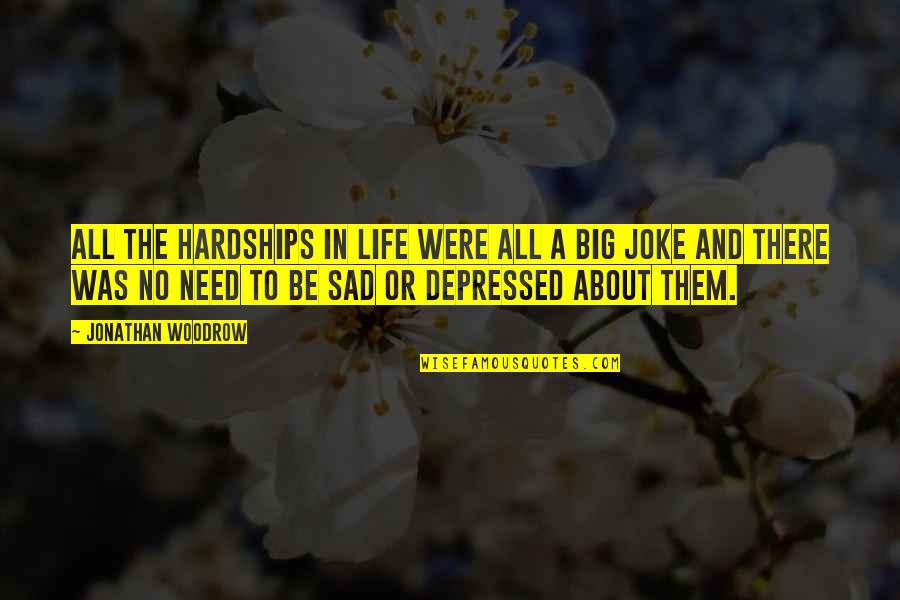 all the hardships in life were all a big joke and there was no need to be sad or depressed about them. —
Jonathan Woodrow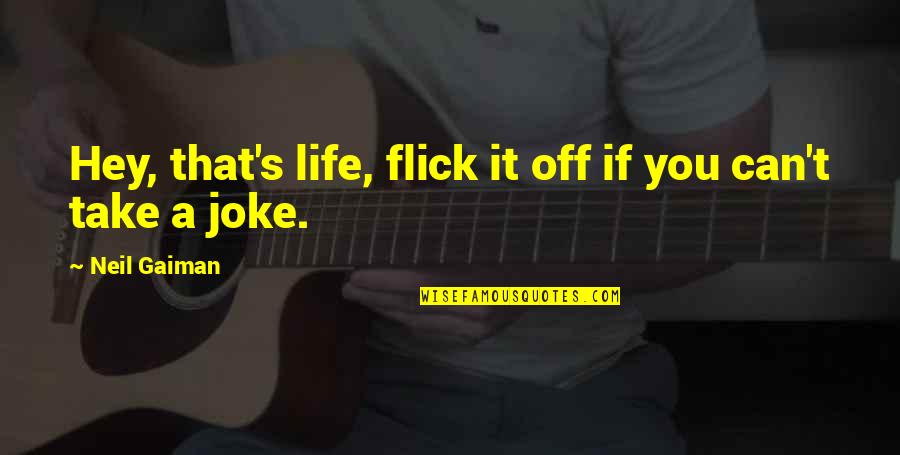 Hey, that's life, flick it off if you can't take a joke. —
Neil Gaiman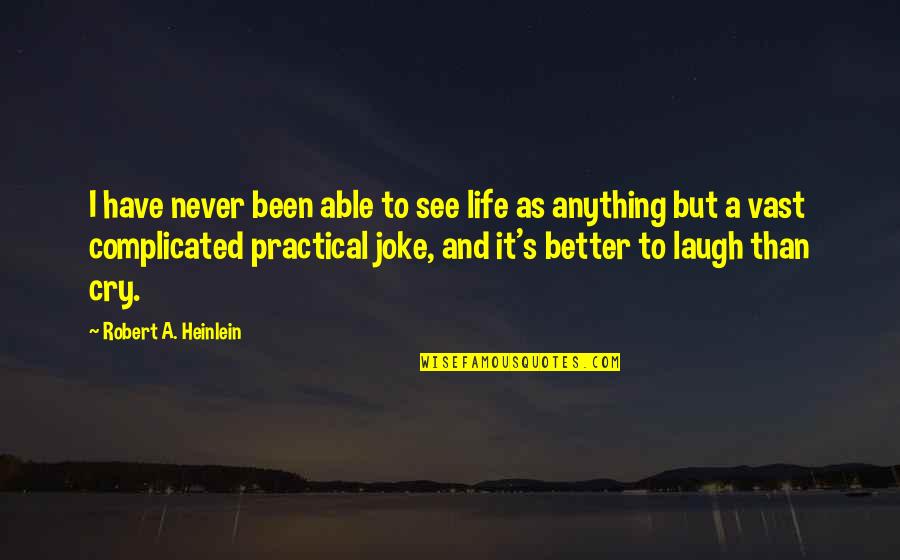 I have never been able to see life as anything but a vast complicated practical joke, and it's better to laugh than cry. —
Robert A. Heinlein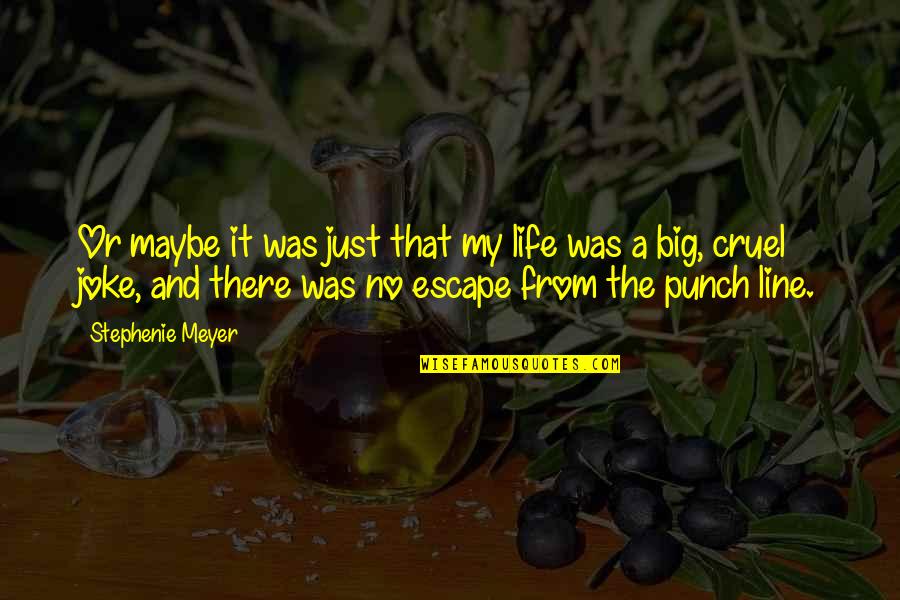 Or maybe it was just that my life was a big, cruel joke, and there was no escape from the punch line. —
Stephenie Meyer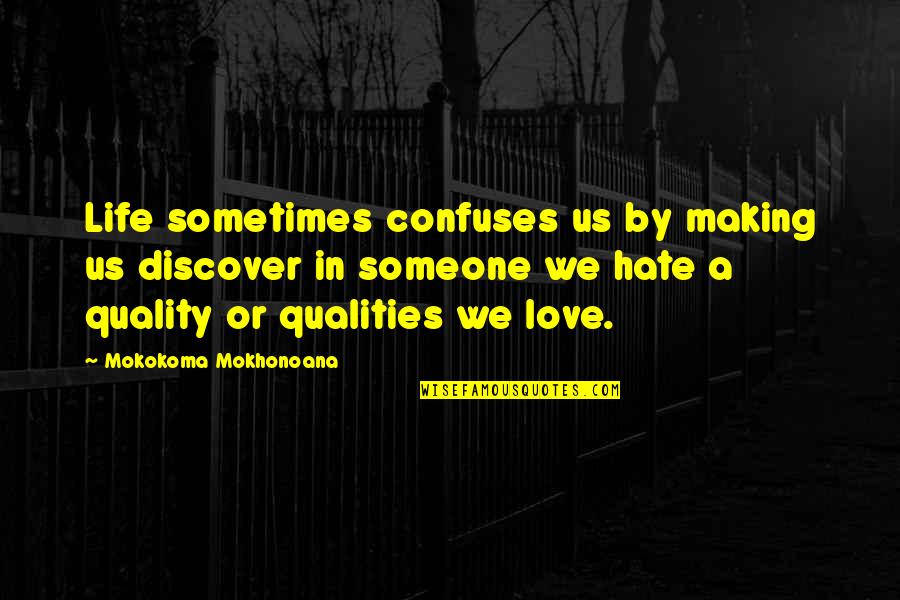 Life sometimes confuses us by making us discover in someone we hate a quality or qualities we love. —
Mokokoma Mokhonoana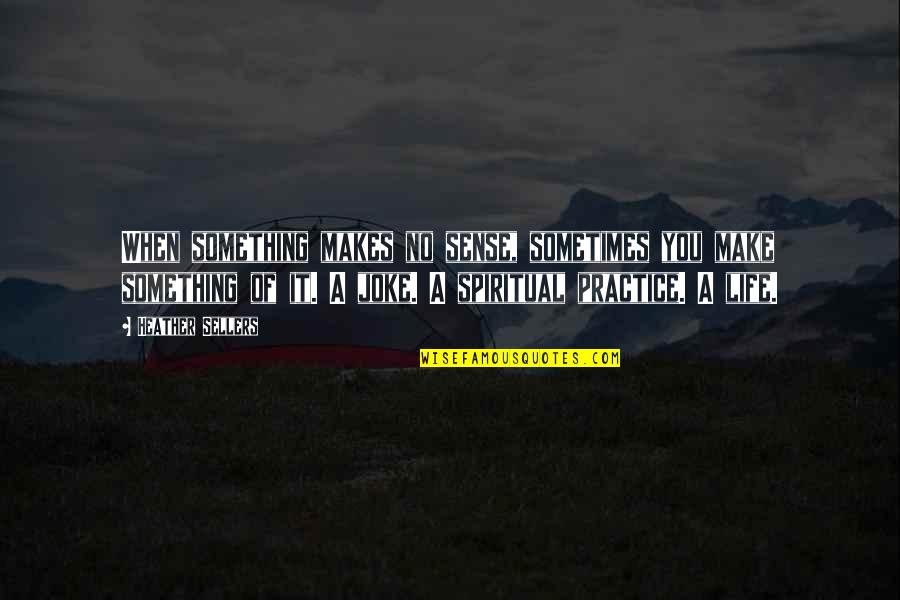 When something makes no sense, sometimes you make something of it. A joke. A spiritual practice. A life. —
Heather Sellers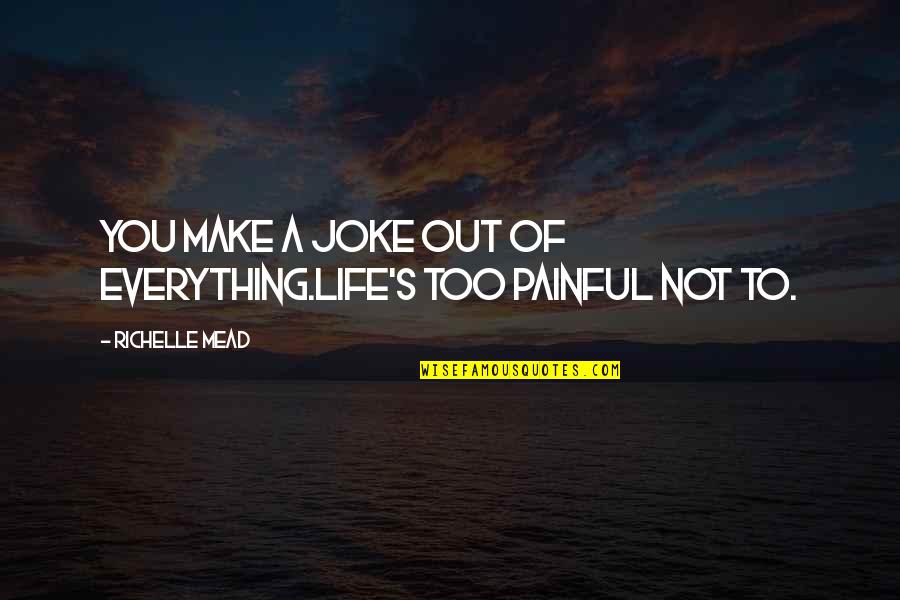 You make a joke out of everything.
Life's too painful not to. —
Richelle Mead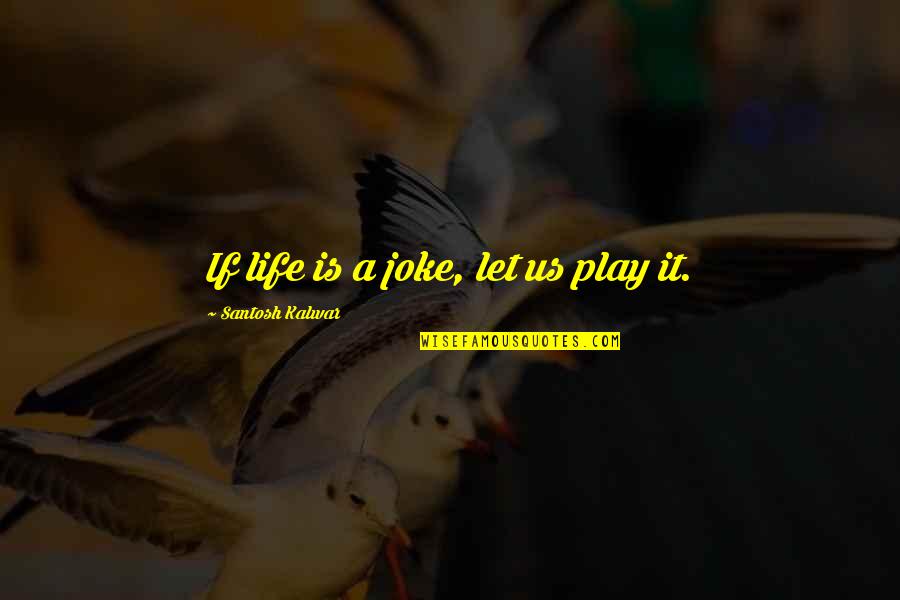 If life is a joke, let us play it. —
Santosh Kalwar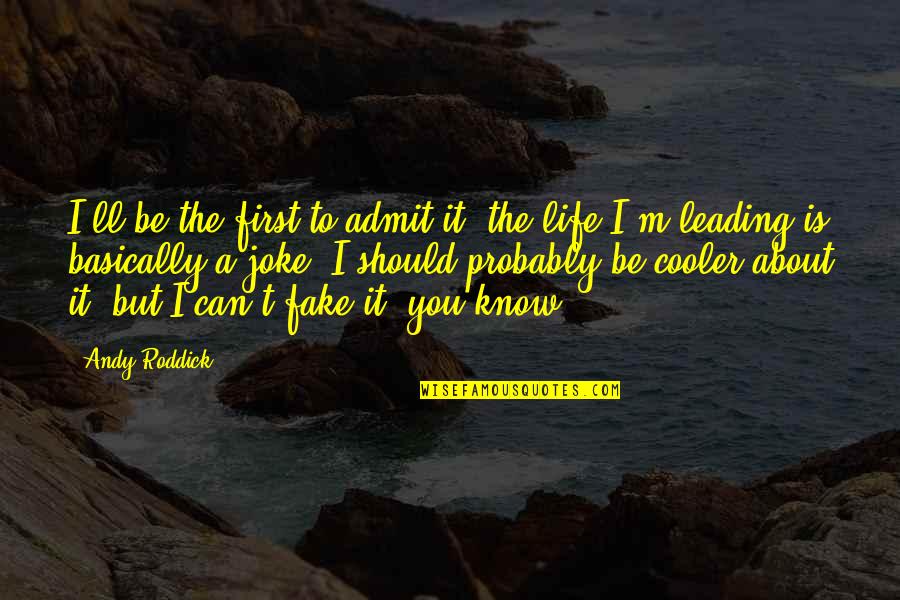 I'll be the first to admit it, the life I'm leading is basically a joke. I should probably be cooler about it, but I can't fake it, you know? —
Andy Roddick