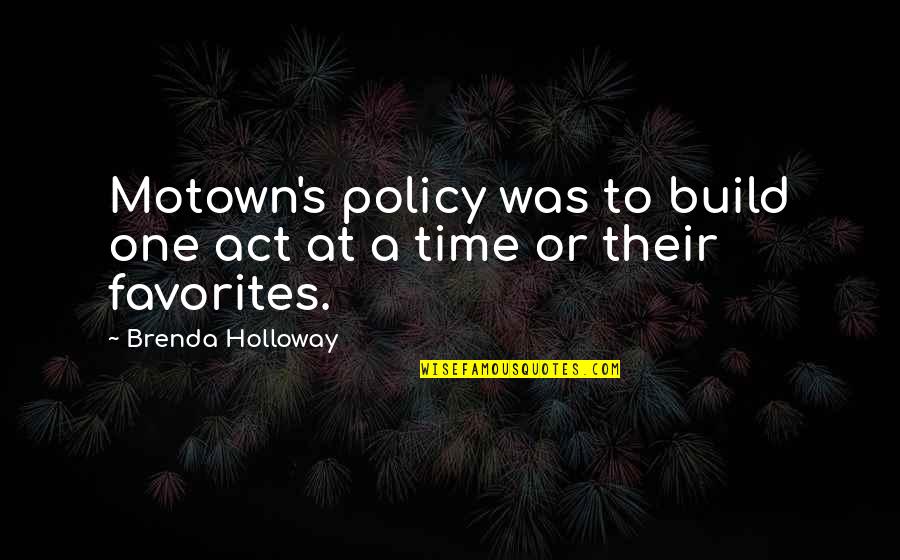 Motown's policy was to build one act at a time or their favorites.
—
Brenda Holloway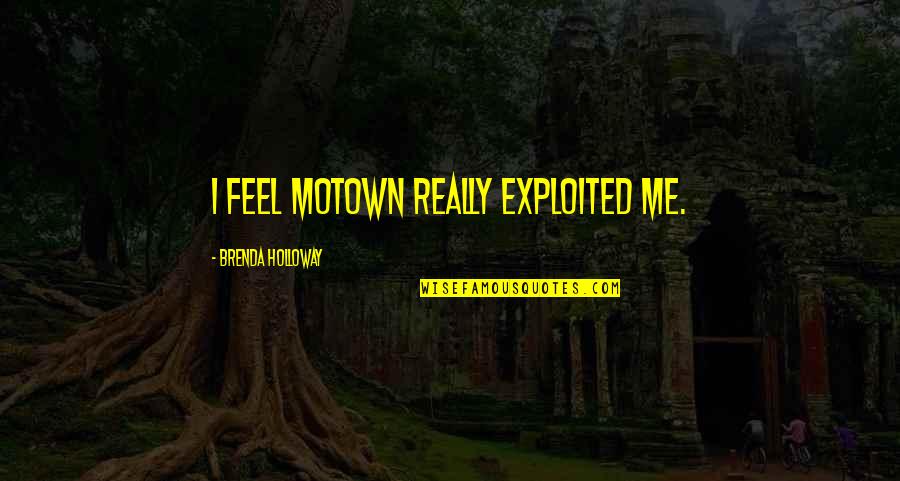 I feel Motown really exploited me.
—
Brenda Holloway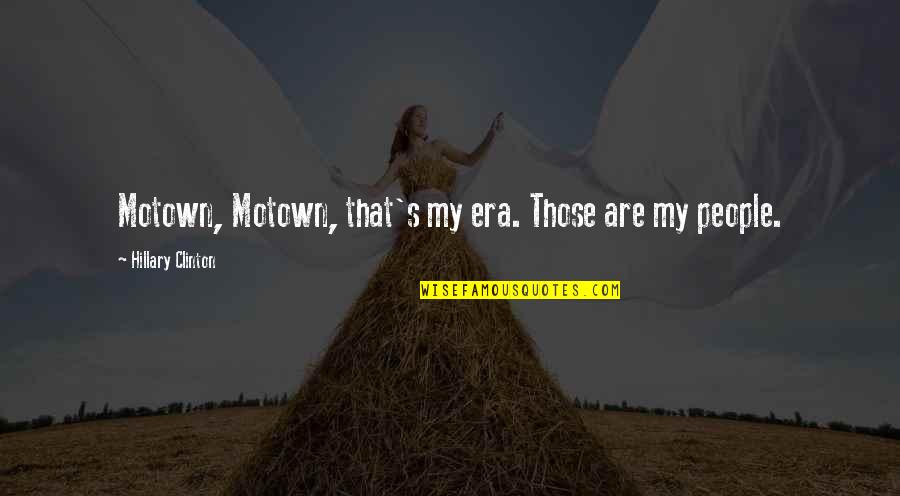 Motown, Motown, that's my era. Those are my people.
—
Hillary Clinton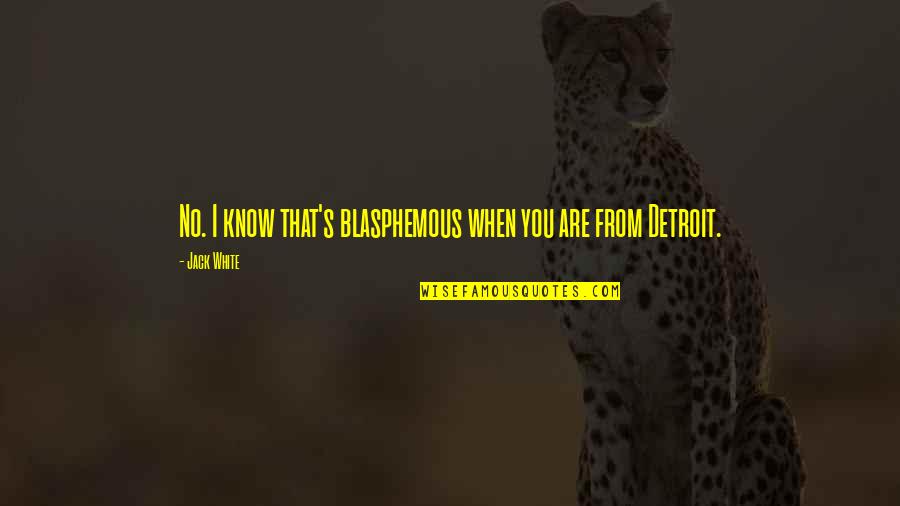 No. I know that's blasphemous when you are from Detroit.
—
Jack White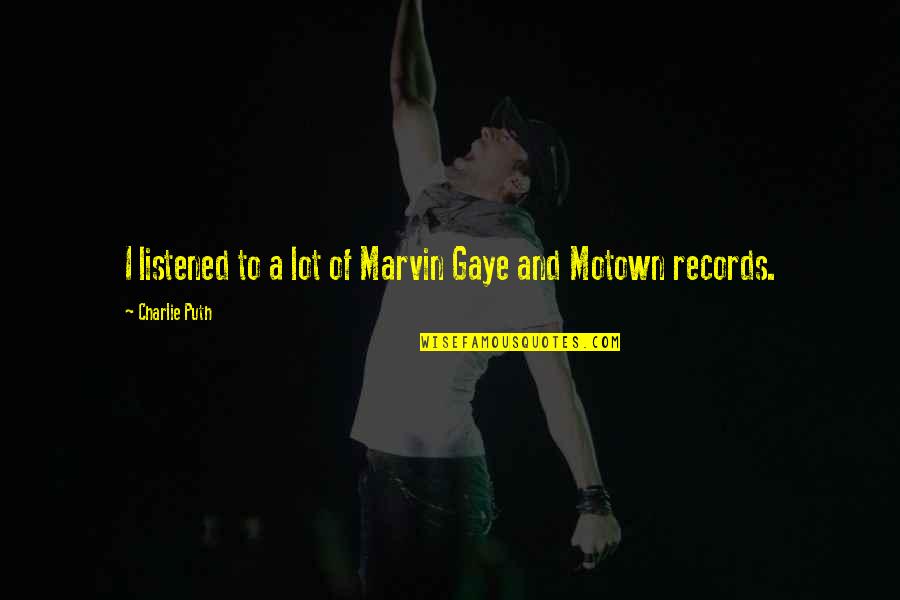 I listened to a lot of Marvin Gaye and Motown records.
—
Charlie Puth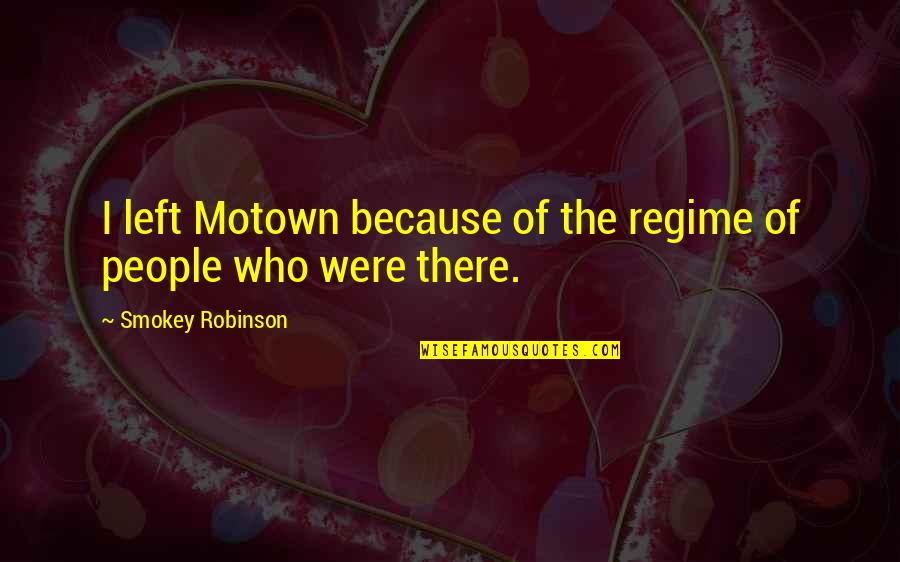 I left Motown because of the regime of people who were there.
—
Smokey Robinson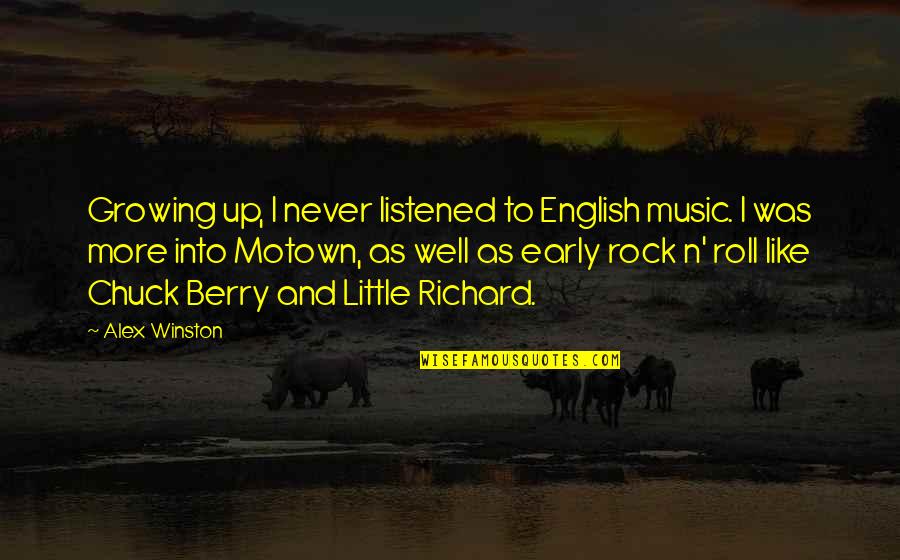 Growing up, I never listened to English music. I was more into
Motown
, as well as early rock n' roll like Chuck Berry and Little Richard. —
Alex Winston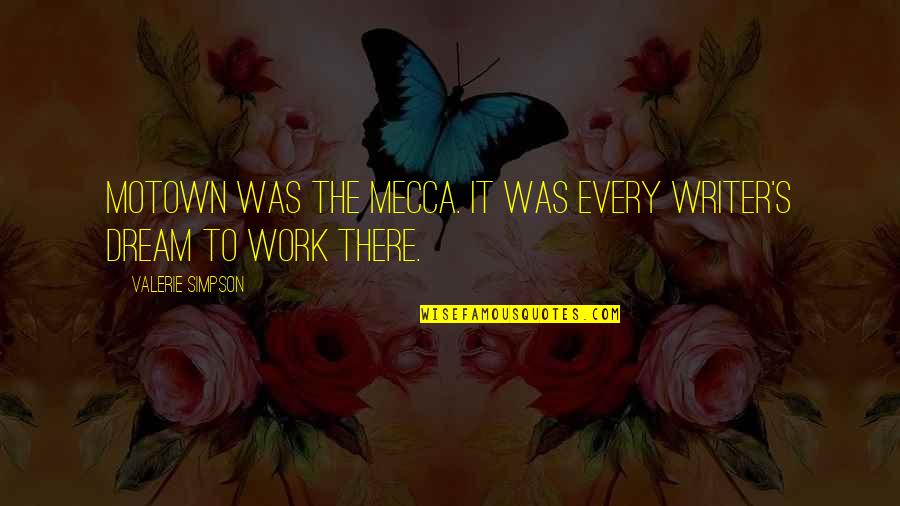 Motown
was the mecca. It was every writer's dream to work there. —
Valerie Simpson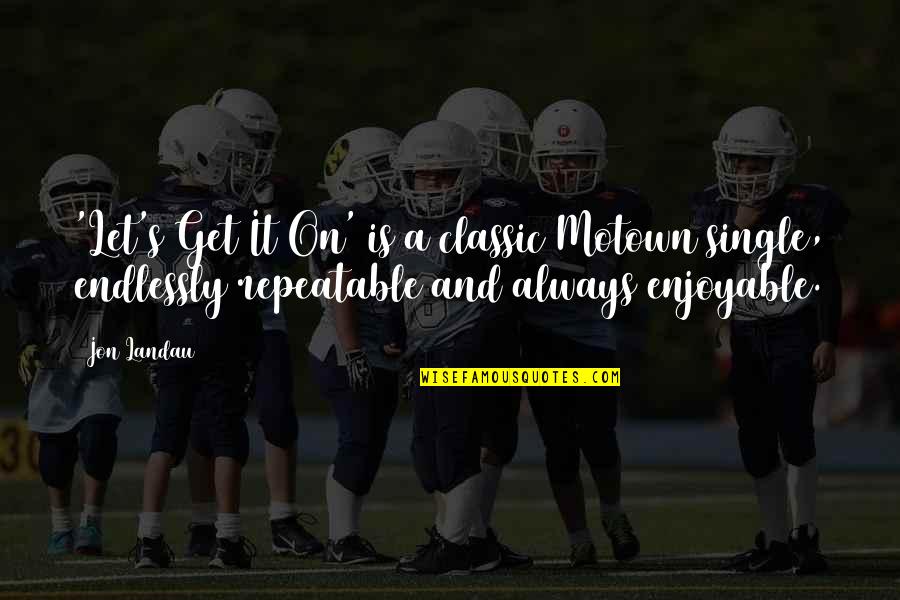 'Let's Get It On' is a classic
Motown
single, endlessly repeatable and always enjoyable. —
Jon Landau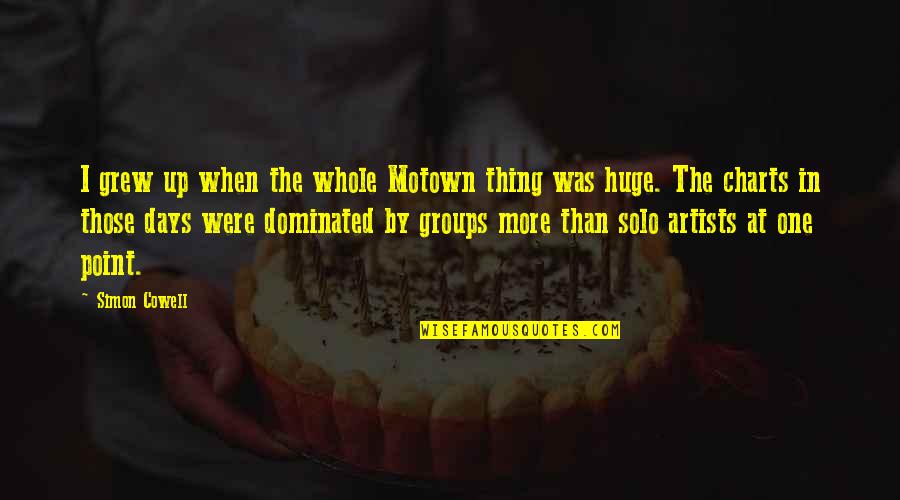 I grew up when the whole
Motown
thing was huge. The charts in those days were dominated by groups more than solo artists at one point. —
Simon Cowell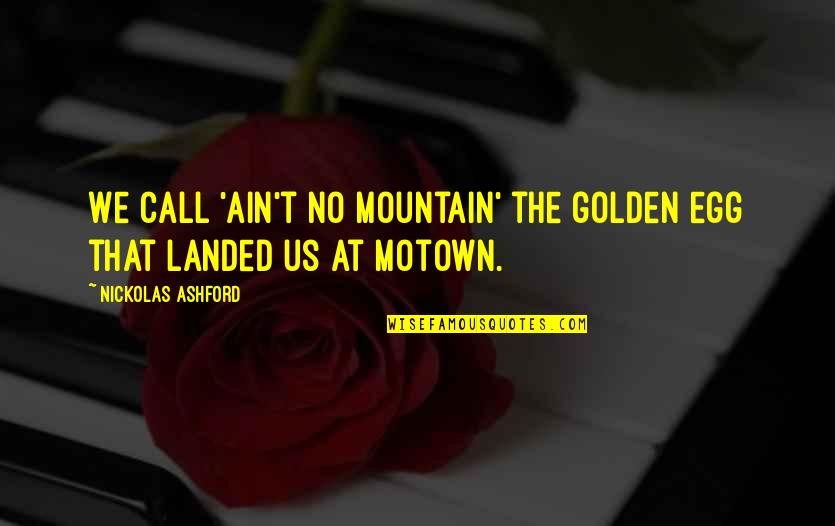 We call 'Ain't No Mountain' the golden egg that landed us at
Motown
. —
Nickolas Ashford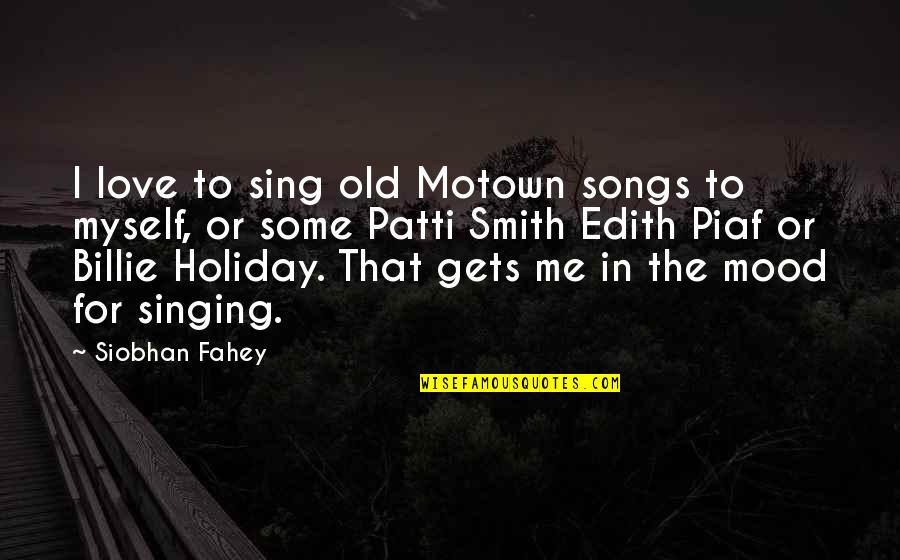 I love to sing old
Motown
songs to myself, or some Patti Smith Edith Piaf or Billie Holiday. That gets me in the mood for singing. —
Siobhan Fahey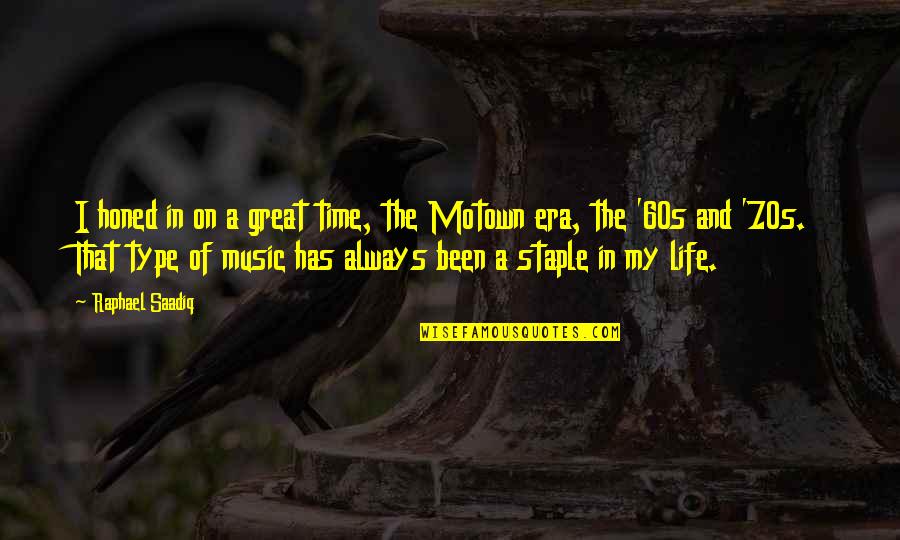 I honed in on a great time, the
Motown
era, the '60s and '70s. That type of music has always been a staple in my life. —
Raphael Saadiq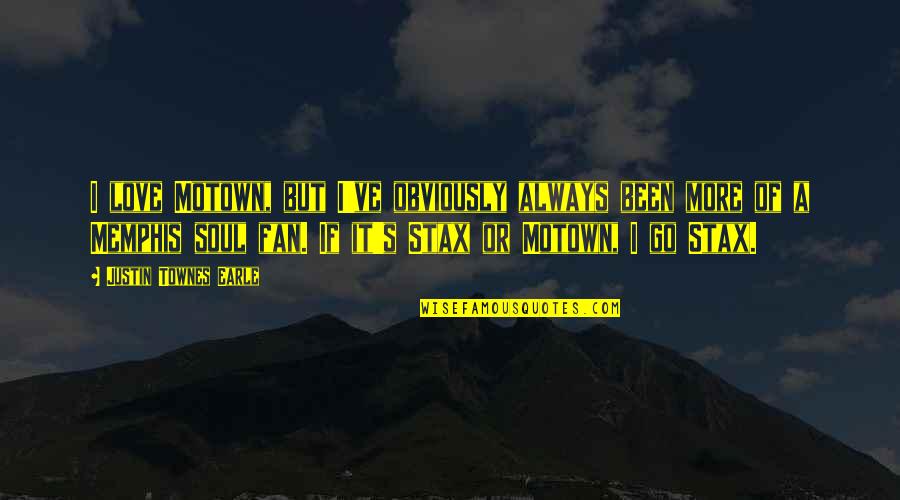 I love
Motown
, but I've obviously always been more of a Memphis soul fan. If it's Stax or
Motown
, I go Stax. —
Justin Townes Earle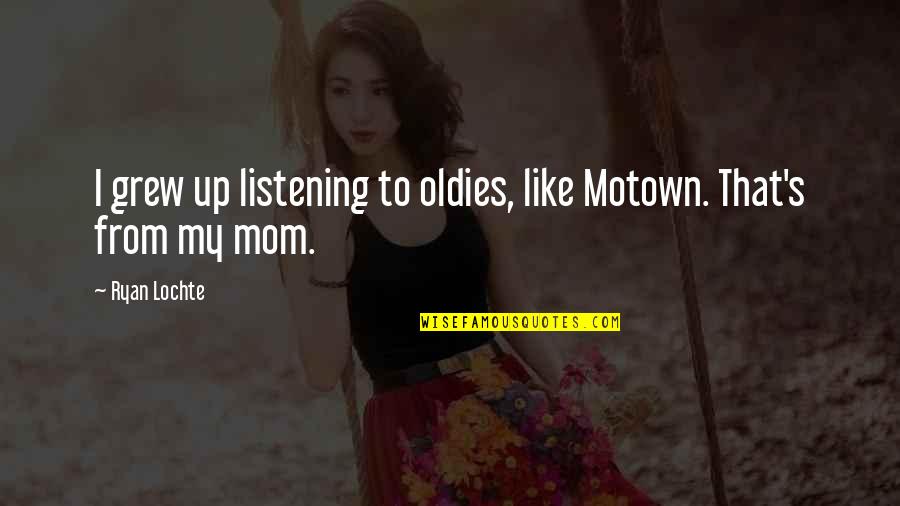 I grew up listening to oldies, like
Motown
. That's from my mom. —
Ryan Lochte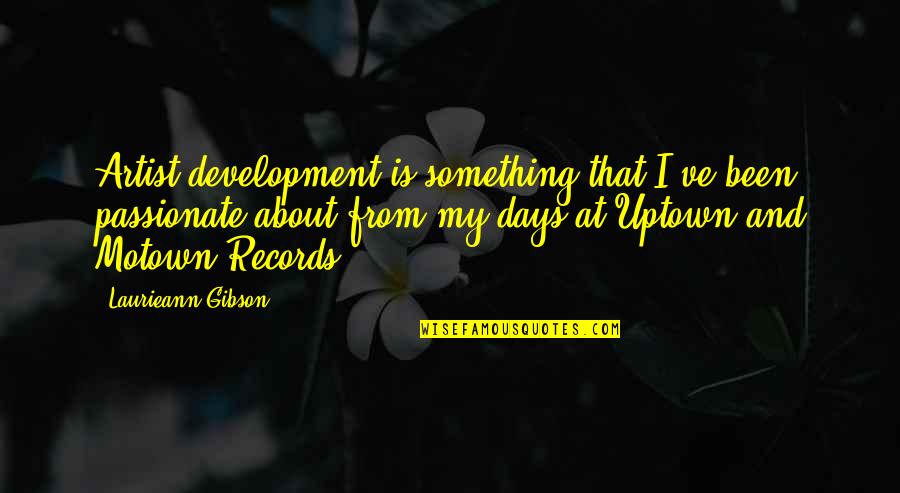 Artist development is something that I've been passionate about from my days at Uptown and
Motown
Records. —
Laurieann Gibson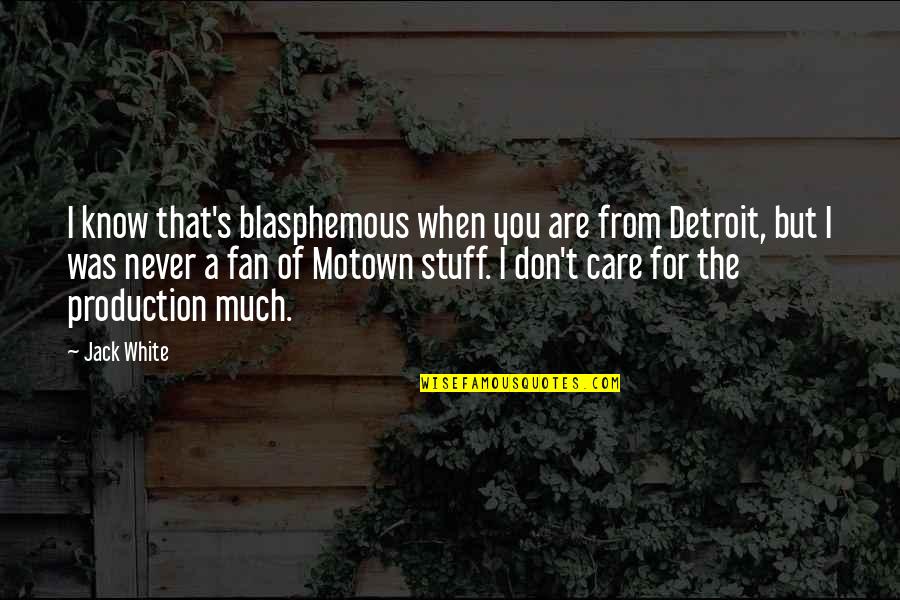 I know that's blasphemous when you are from Detroit, but I was never a fan of
Motown
stuff. I don't care for the production much. —
Jack White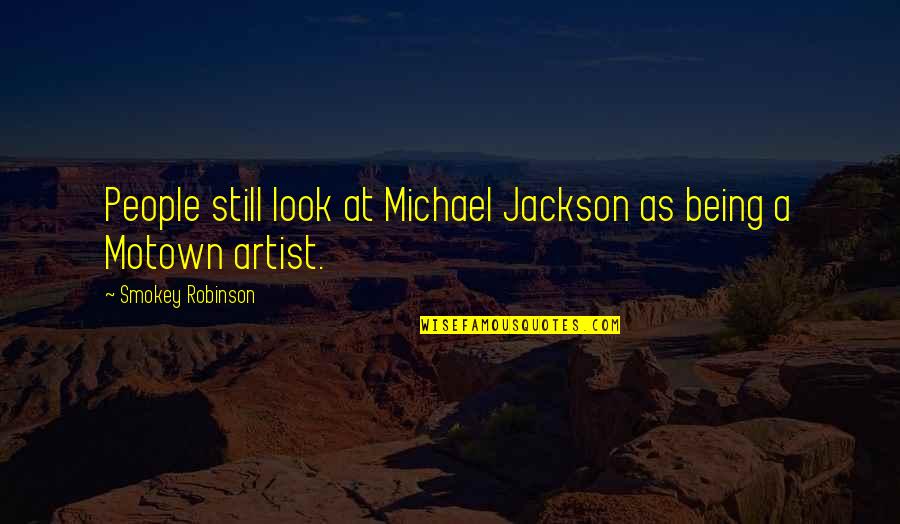 People still look at Michael Jackson as being a
Motown
artist. —
Smokey Robinson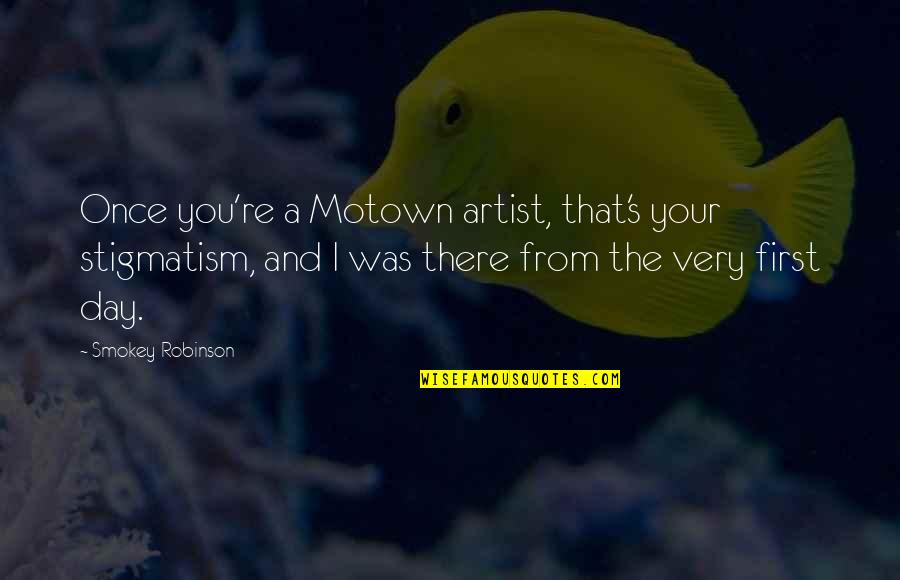 Once you're a
Motown
artist, that's your stigmatism, and I was there from the very first day. —
Smokey Robinson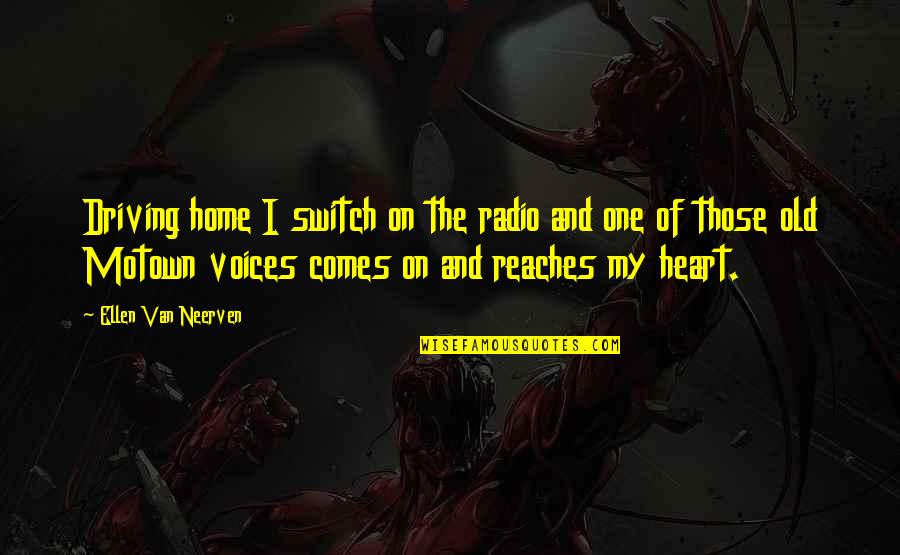 Driving home I switch on the radio and one of those old
Motown
voices comes on and reaches my heart. —
Ellen Van Neerven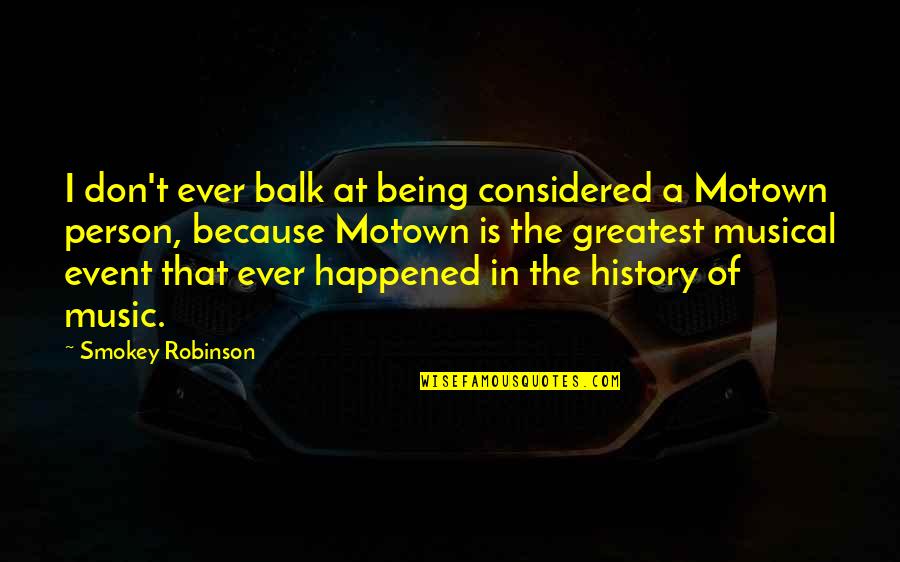 I don't ever balk at being considered a
Motown
person, because
Motown
is the greatest musical event that ever happened in the history of music. —
Smokey Robinson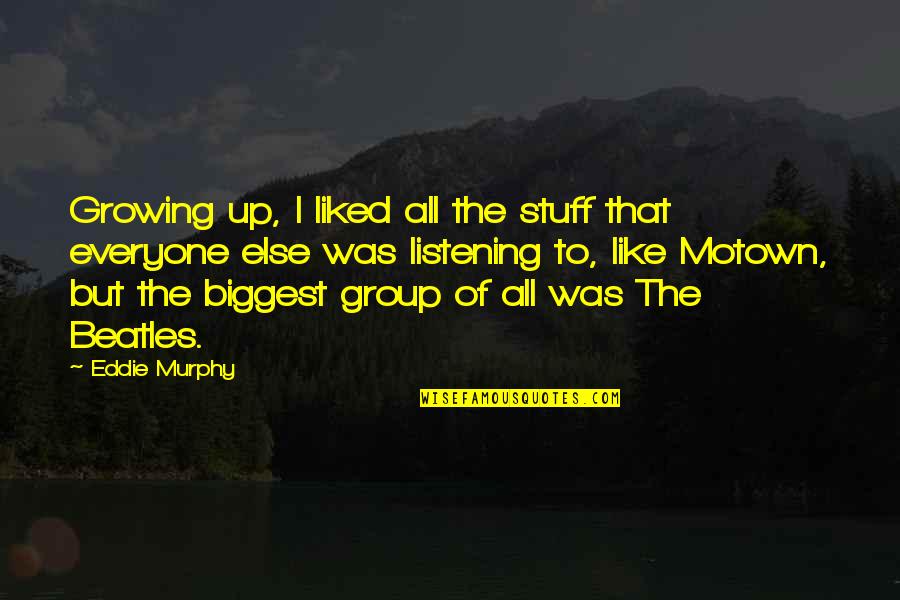 Growing up, I liked all the stuff that everyone else was listening to, like
Motown
, but the biggest group of all was The Beatles. —
Eddie Murphy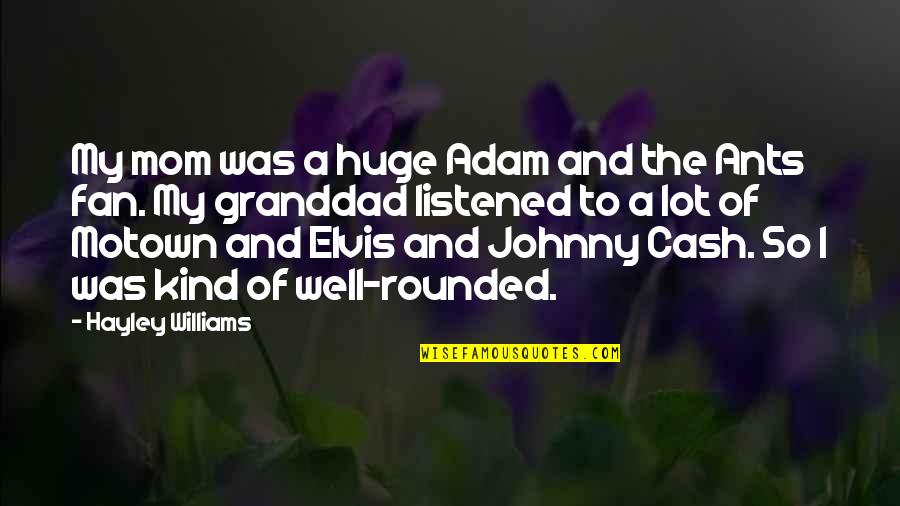 My mom was a huge Adam and the Ants fan. My granddad listened to a lot of
Motown
and Elvis and Johnny Cash. So I was kind of well-rounded. —
Hayley Williams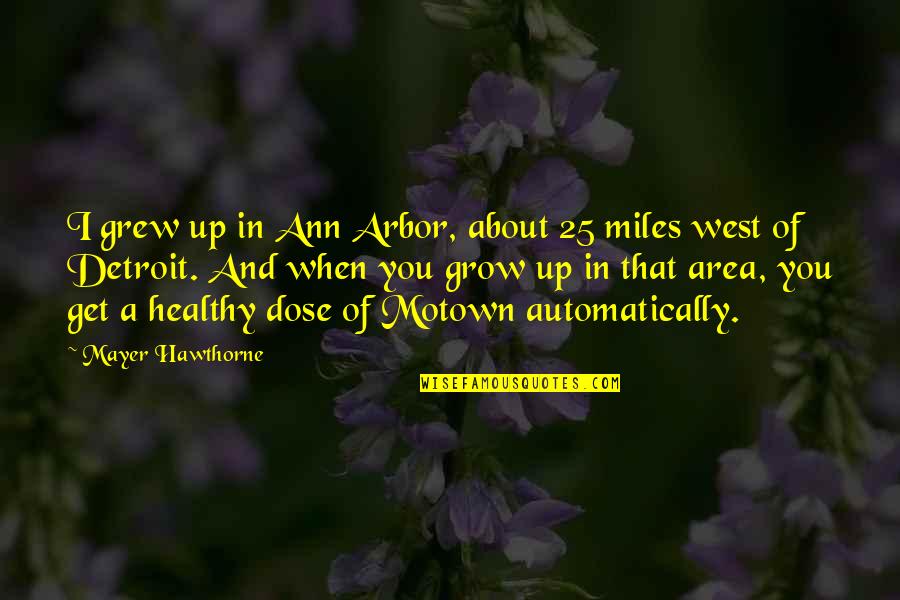 I grew up in Ann Arbor, about 25 miles west of Detroit. And when you grow up in that area, you get a healthy dose of
Motown
automatically. —
Mayer Hawthorne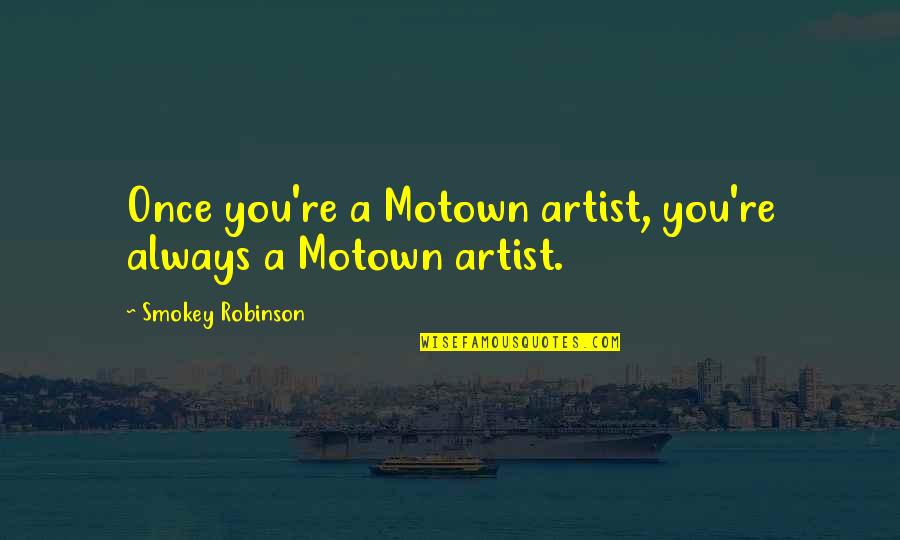 Once you're a
Motown
artist, you're always a
Motown
artist. —
Smokey Robinson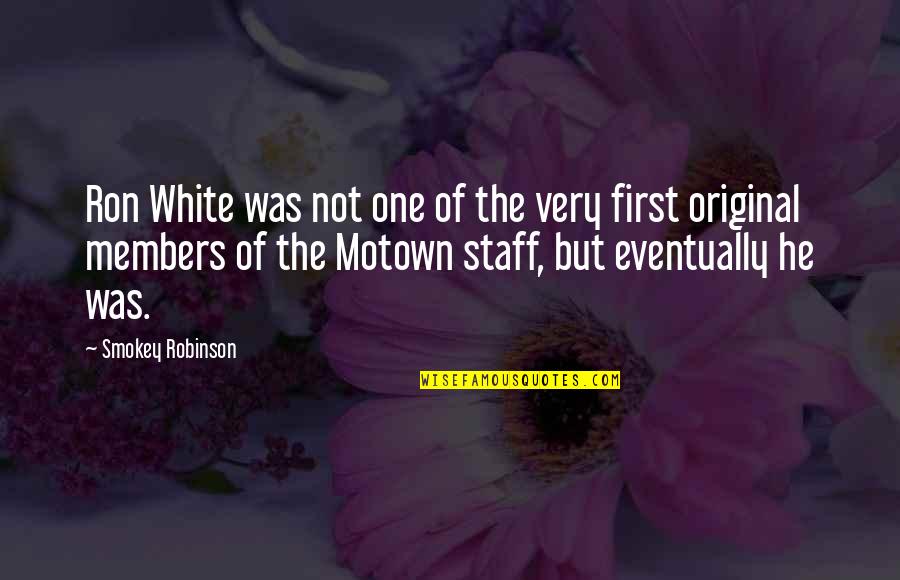 Ron White was not one of the very first original members of the
Motown
staff, but eventually he was. —
Smokey Robinson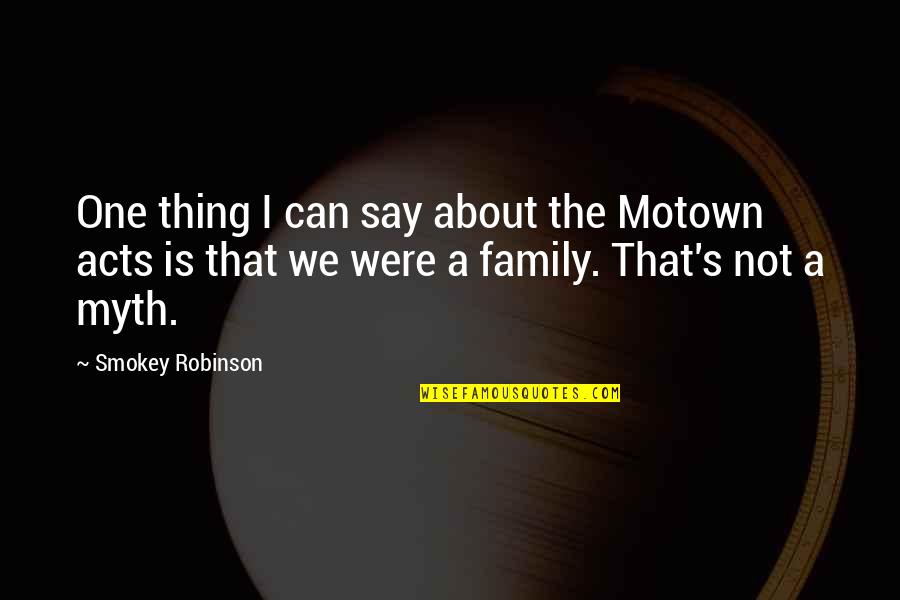 One thing I can say about the
Motown
acts is that we were a family. That's not a myth. —
Smokey Robinson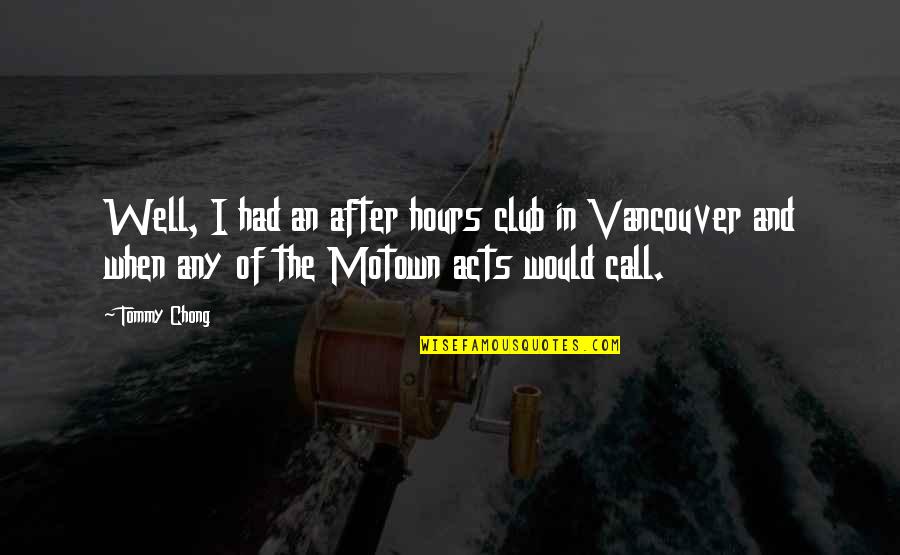 Well, I had an after hours club in Vancouver and when any of the
Motown
acts would call. —
Tommy Chong