Most Adorable Quotes
Collection of top 54 famous quotes about Most Adorable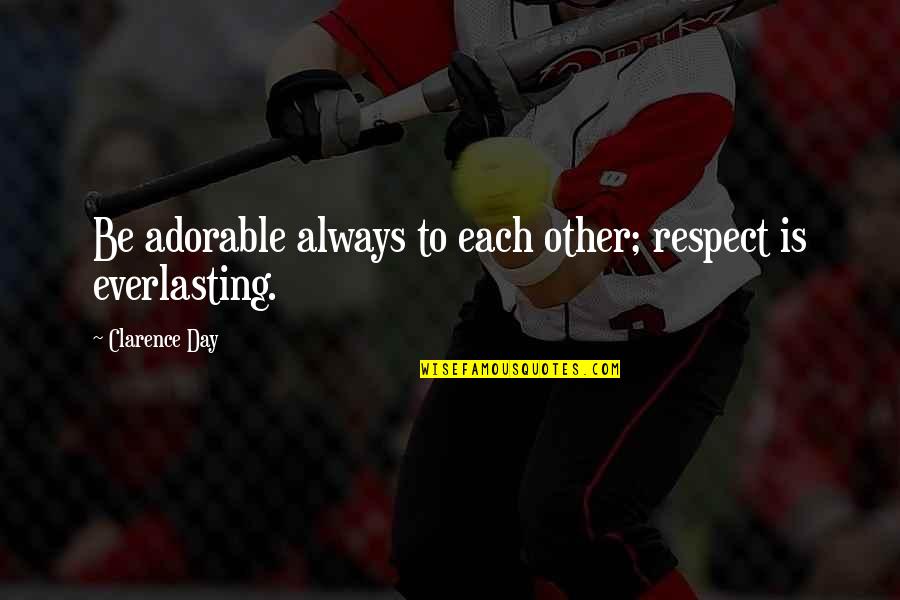 Be adorable always to each other; respect is everlasting.
—
Clarence Day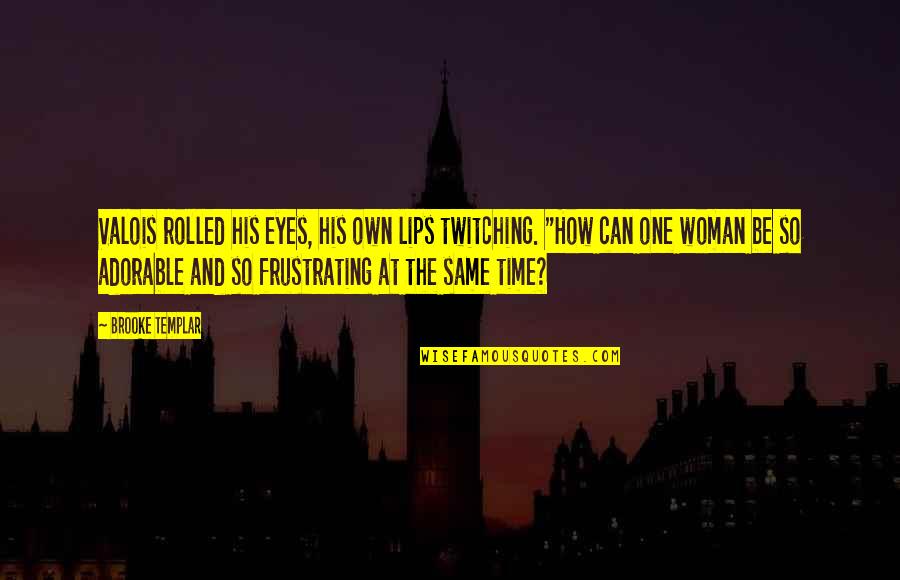 Valois rolled his eyes, his own lips twitching. "How can one woman be so adorable and so frustrating at the same time?
—
Brooke Templar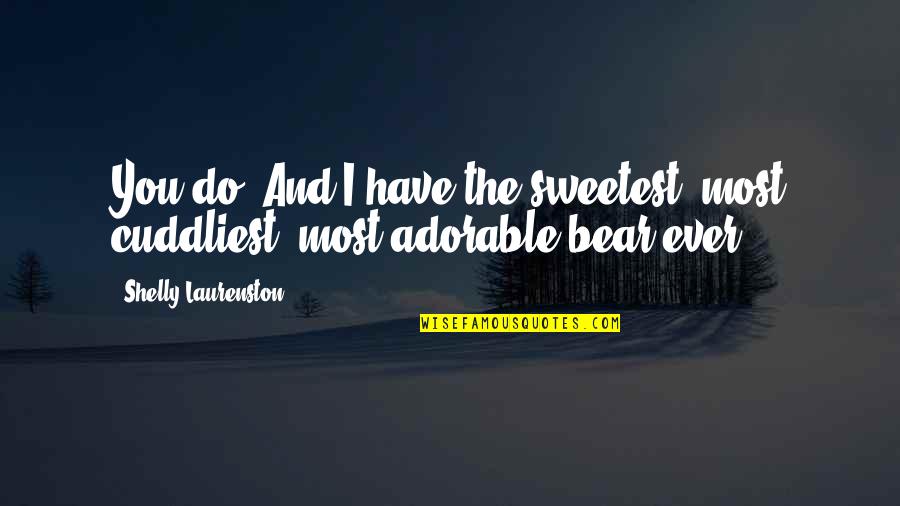 You do. And I have the sweetest, most cuddliest, most adorable bear ever.
—
Shelly Laurenston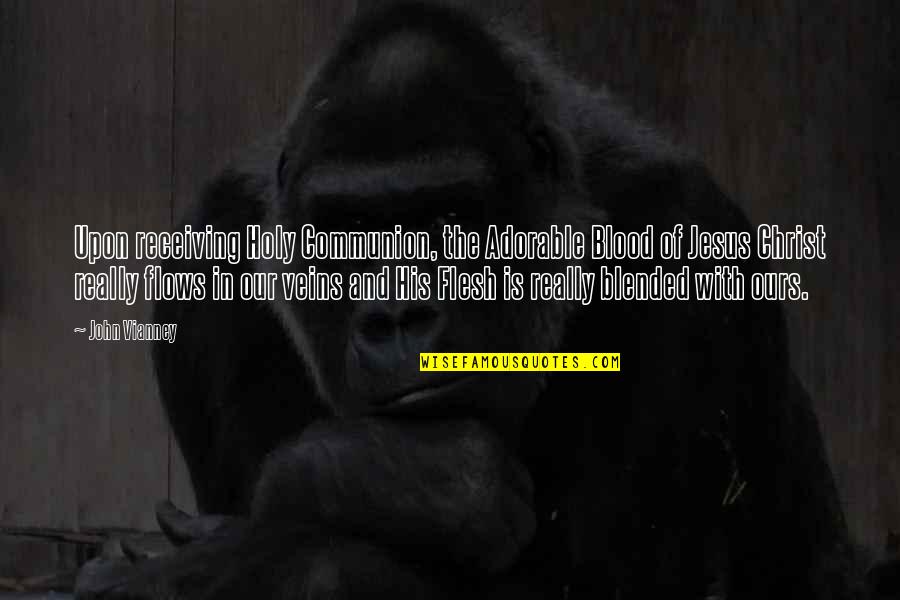 Upon receiving Holy Communion, the Adorable Blood of Jesus Christ really flows in our veins and His Flesh is really blended with ours.
—
John Vianney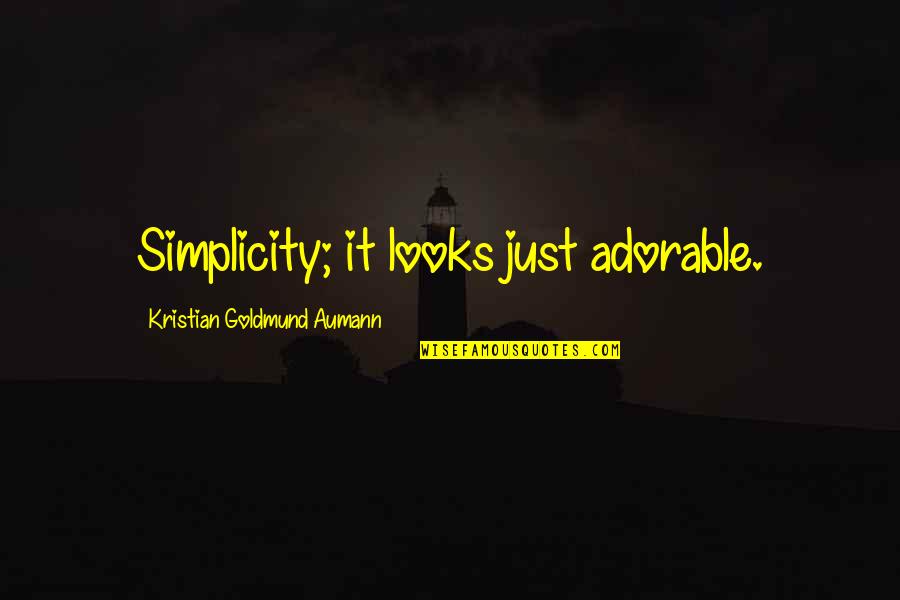 Simplicity; it looks just adorable.
—
Kristian Goldmund Aumann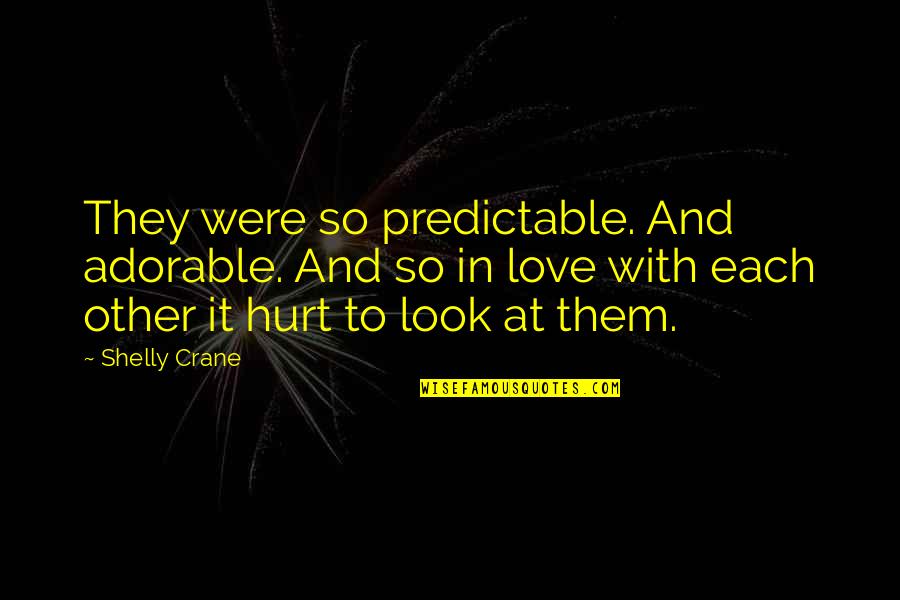 They were so predictable. And adorable. And so in love with each other it hurt to look at them.
—
Shelly Crane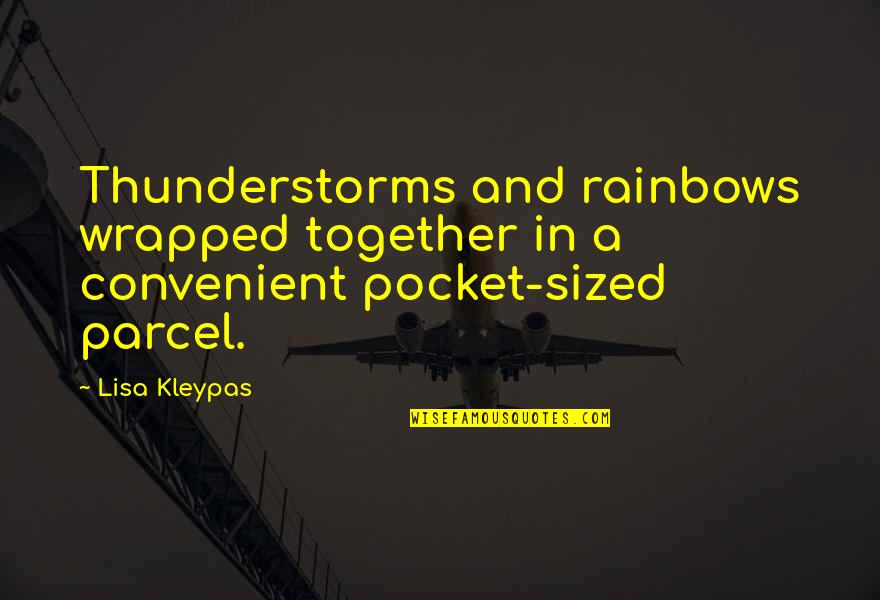 Thunderstorms and rainbows wrapped together in a convenient pocket-sized parcel.
—
Lisa Kleypas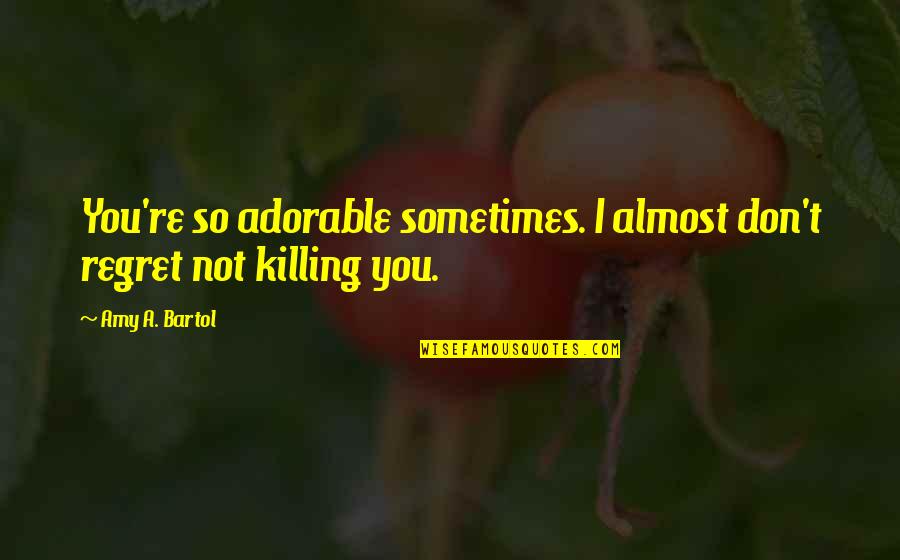 You're so adorable sometimes. I almost don't regret not killing you.
—
Amy A. Bartol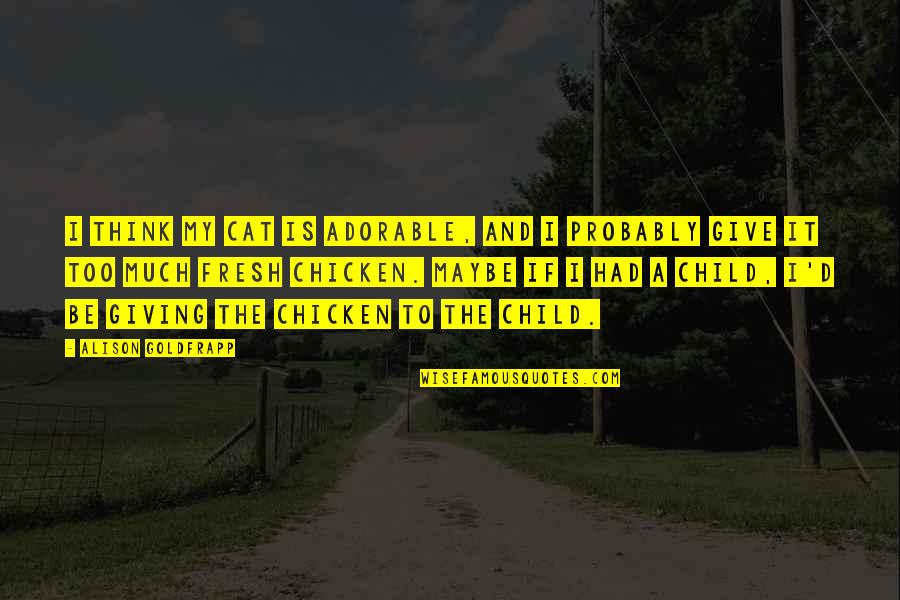 I think my cat is adorable, and I probably give it too much fresh chicken. Maybe if I had a child, I'd be giving the chicken to the child.
—
Alison Goldfrapp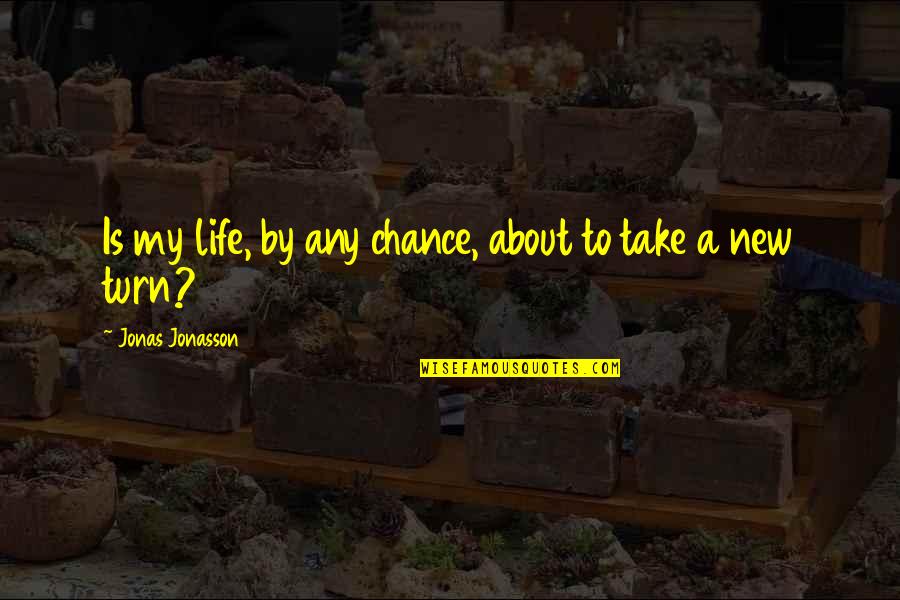 Is my life, by any chance, about to take a new turn? —
Jonas Jonasson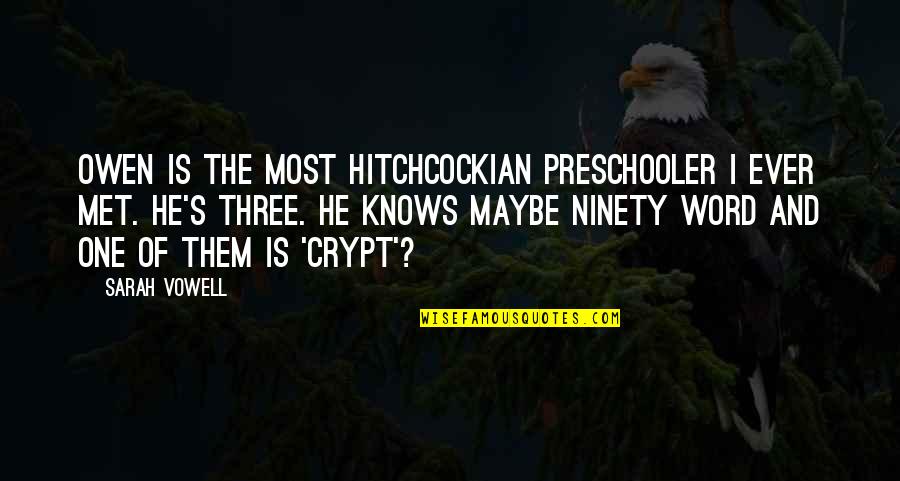 Owen is the most Hitchcockian preschooler I ever met. He's three. He knows maybe ninety word and one of them is 'crypt'? —
Sarah Vowell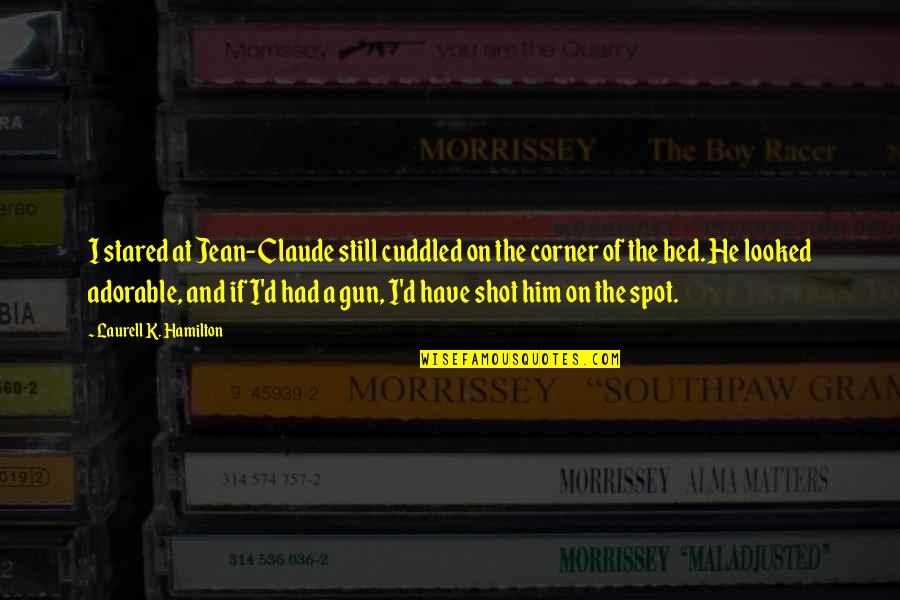 I stared at Jean-Claude still cuddled on the corner of the bed. He looked adorable, and if I'd had a gun, I'd have shot him on the spot. —
Laurell K. Hamilton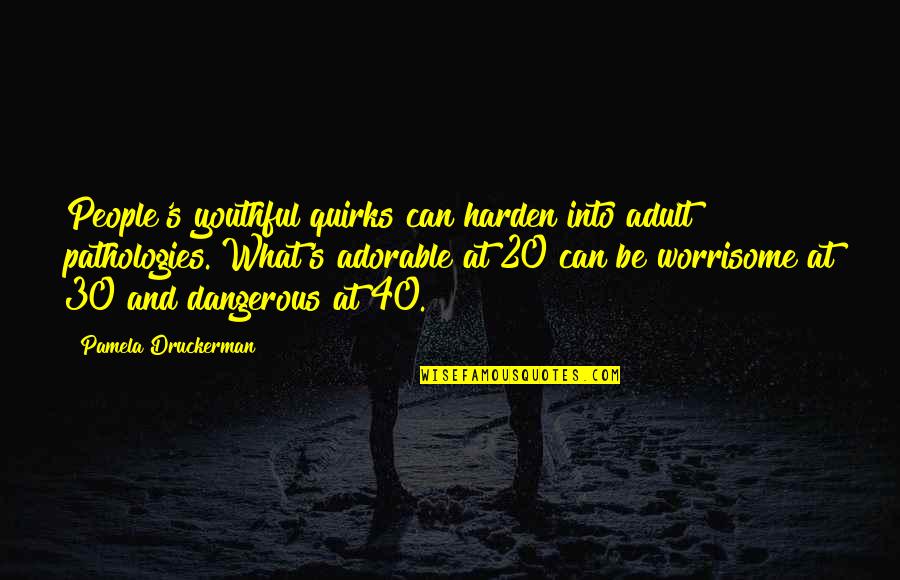 People's youthful quirks can harden into adult pathologies. What's adorable at 20 can be worrisome at 30 and dangerous at 40. —
Pamela Druckerman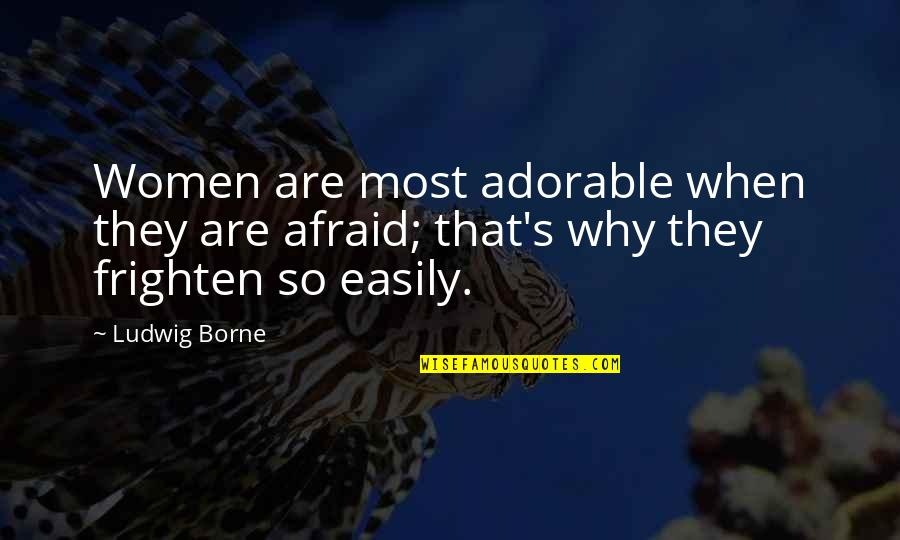 Women are
most adorable
when they are afraid; that's why they frighten so easily. —
Ludwig Borne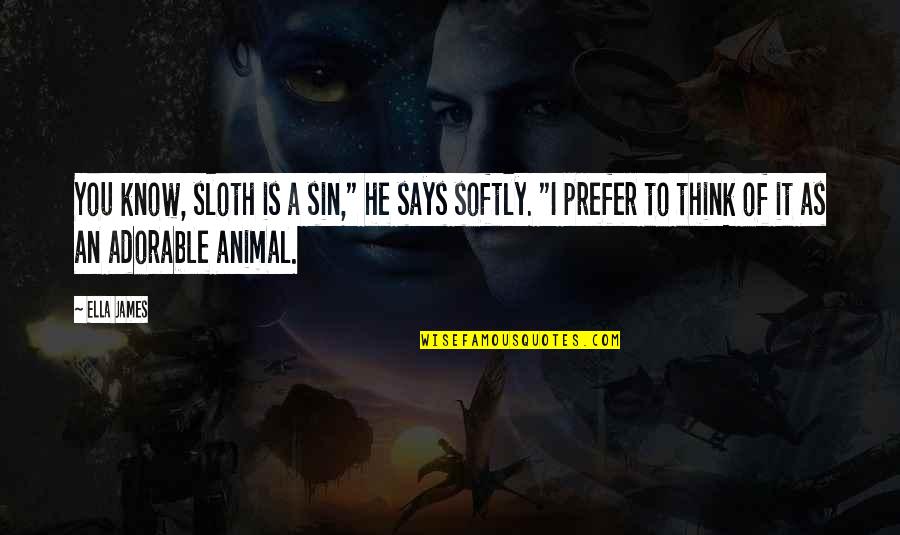 You know, sloth is a sin," he says softly.
"I prefer to think of it as an adorable animal. —
Ella James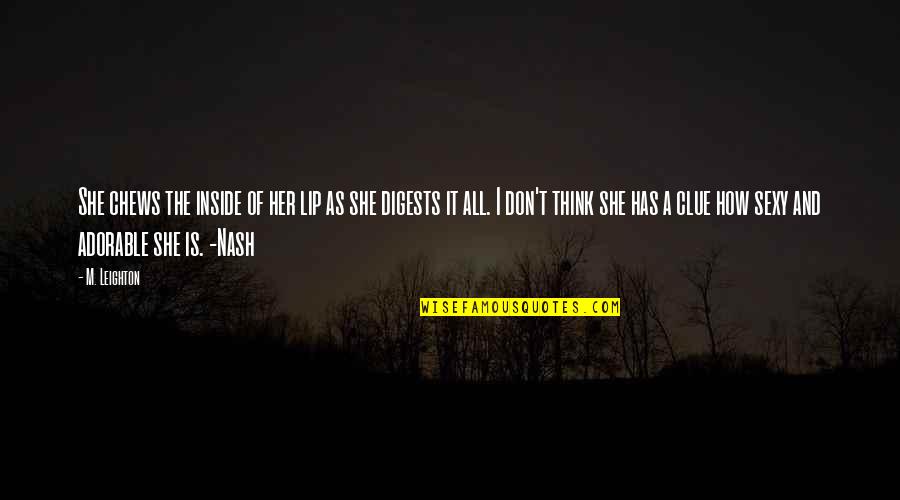 She chews the inside of her lip as she digests it all. I don't think she has a clue how sexy and adorable she is. -Nash —
M. Leighton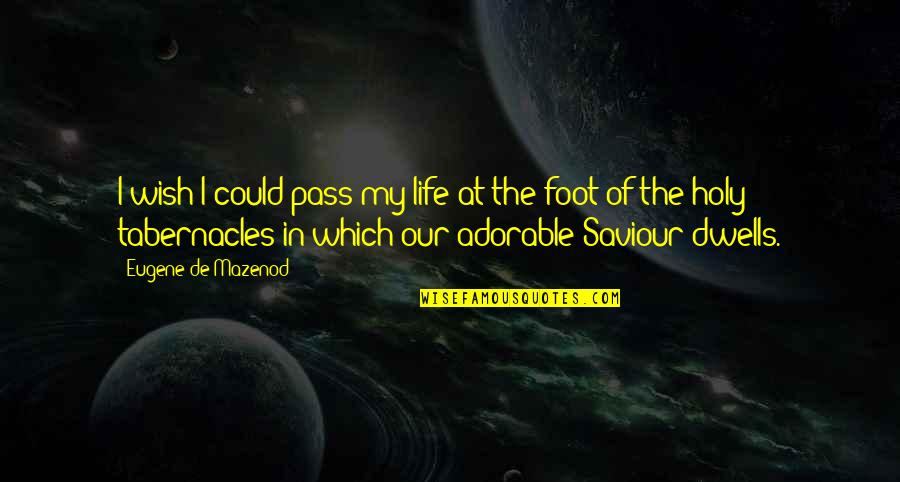 I wish I could pass my life at the foot of the holy tabernacles in which our adorable Saviour dwells. —
Eugene De Mazenod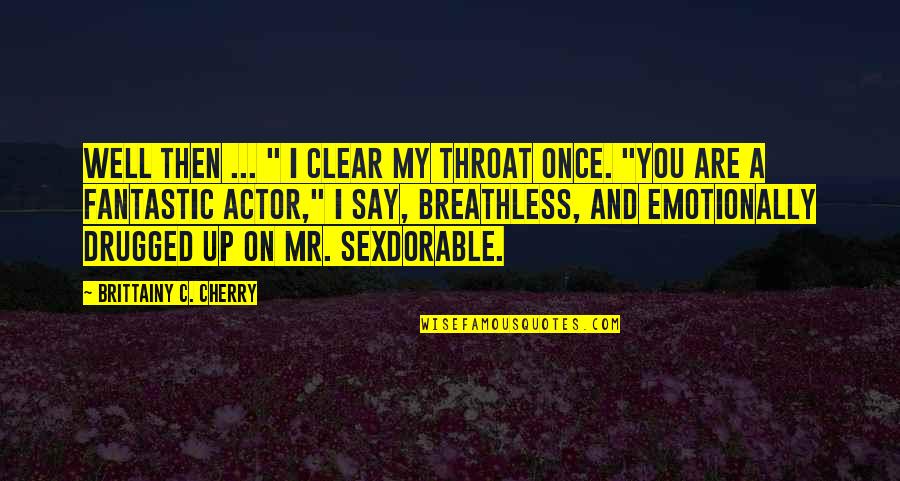 Well then ... " I clear my throat once. "You are a fantastic actor," I say, breathless, and emotionally drugged up on Mr. Sexdorable. —
Brittainy C. Cherry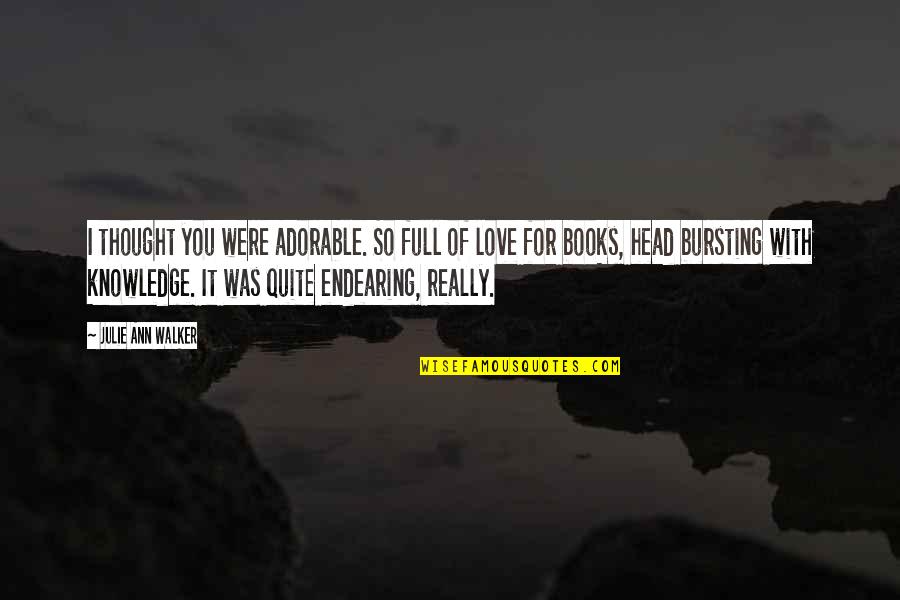 I thought you were adorable. So full of love for books, head bursting with knowledge. It was quite endearing, really. —
Julie Ann Walker
I find Mormons adorable. I love Disneyland and old musicals, and, to me, Mormonism fits right in with all of that. —
Trey Parker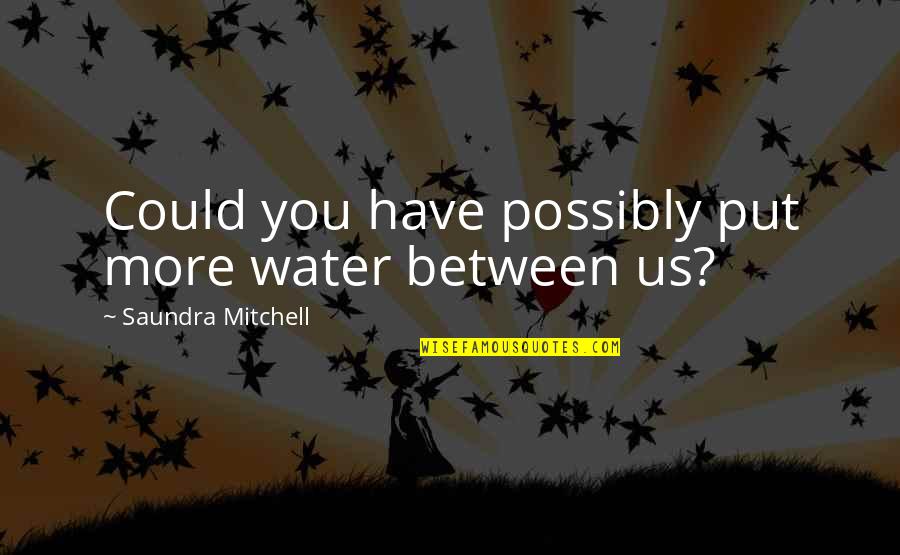 Could you have possibly put more water between us? —
Saundra Mitchell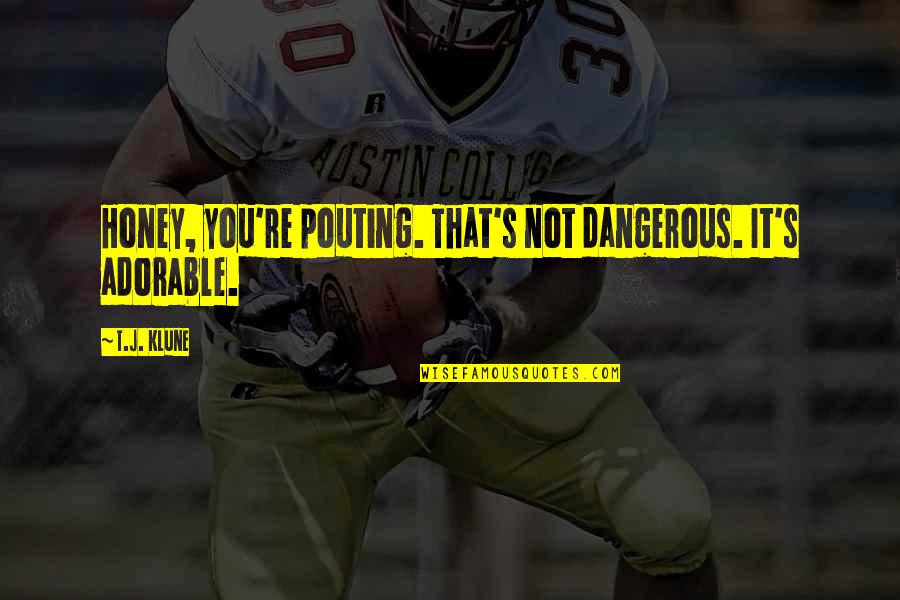 Honey, you're pouting. That's not dangerous. It's adorable. —
T.J. Klune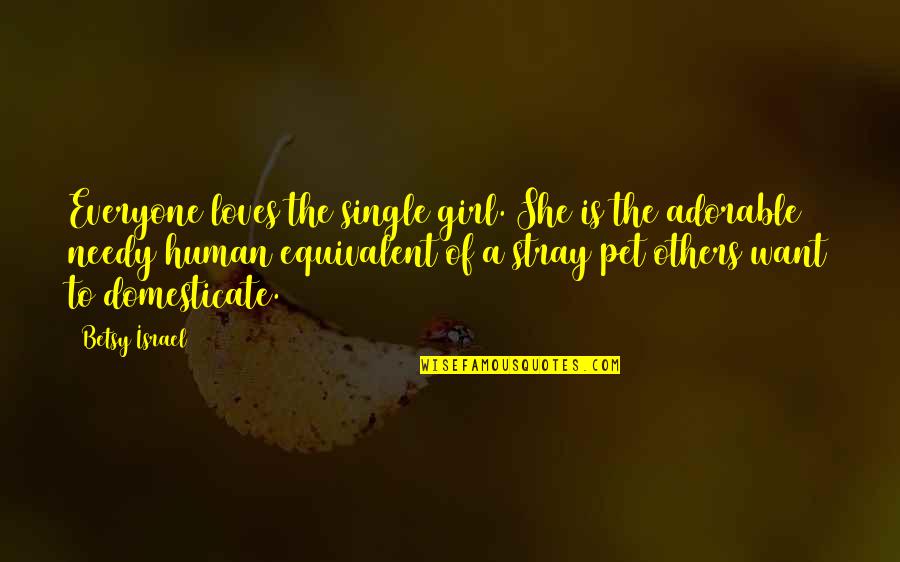 Everyone loves the single girl. She is the adorable needy human equivalent of a stray pet others want to domesticate. —
Betsy Israel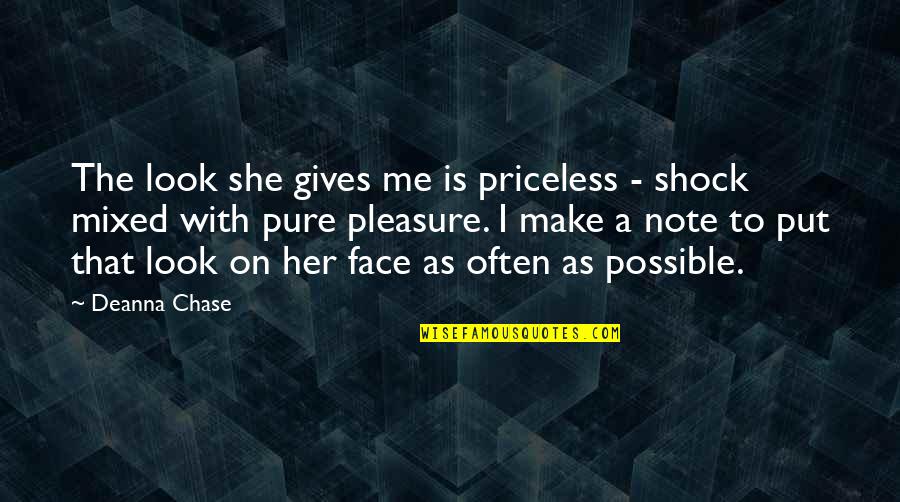 The look she gives me is priceless - shock mixed with pure pleasure. I make a note to put that look on her face as often as possible. —
Deanna Chase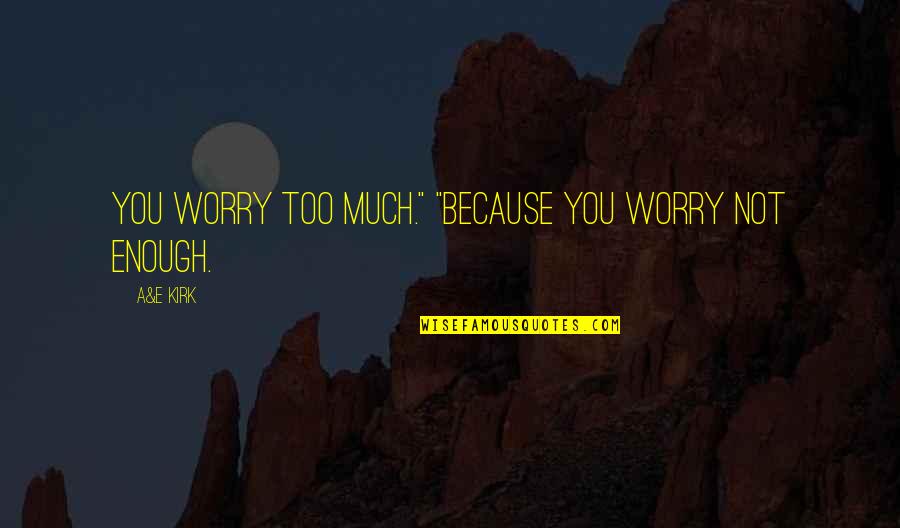 You worry too much."
"Because you worry not enough. —
A&E Kirk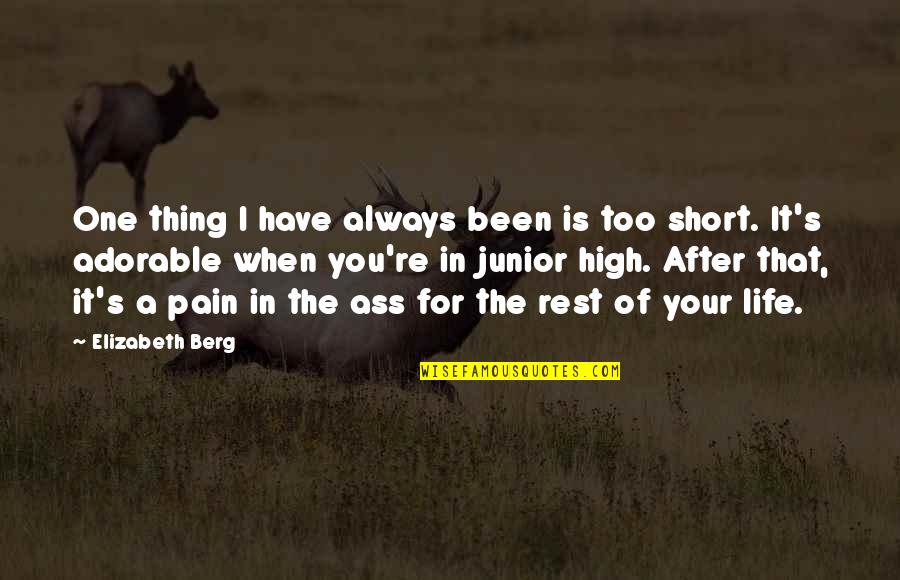 One thing I have always been is too short. It's adorable when you're in junior high. After that, it's a pain in the ass for the rest of your life. —
Elizabeth Berg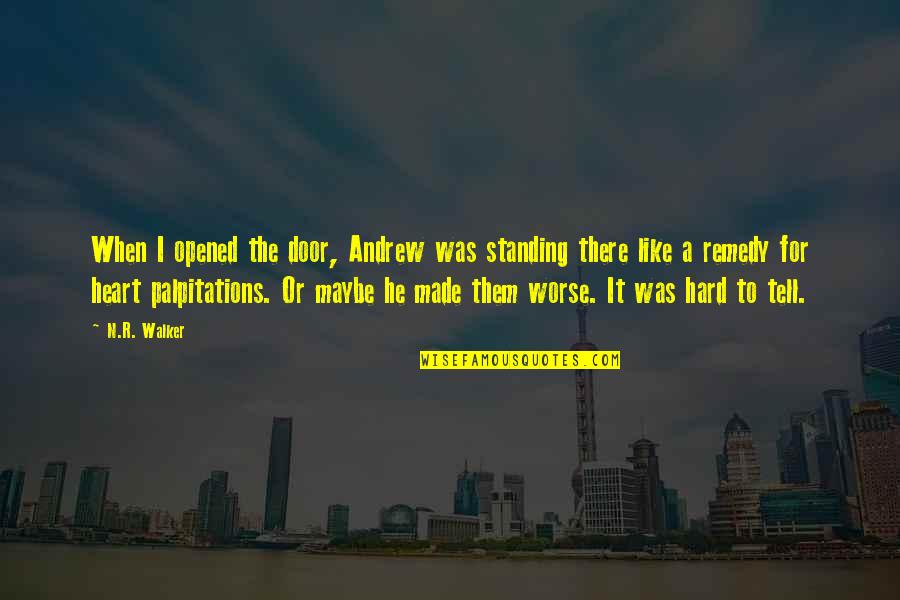 When I opened the door, Andrew was standing there like a remedy for heart palpitations. Or maybe he made them worse. It was hard to tell. —
N.R. Walker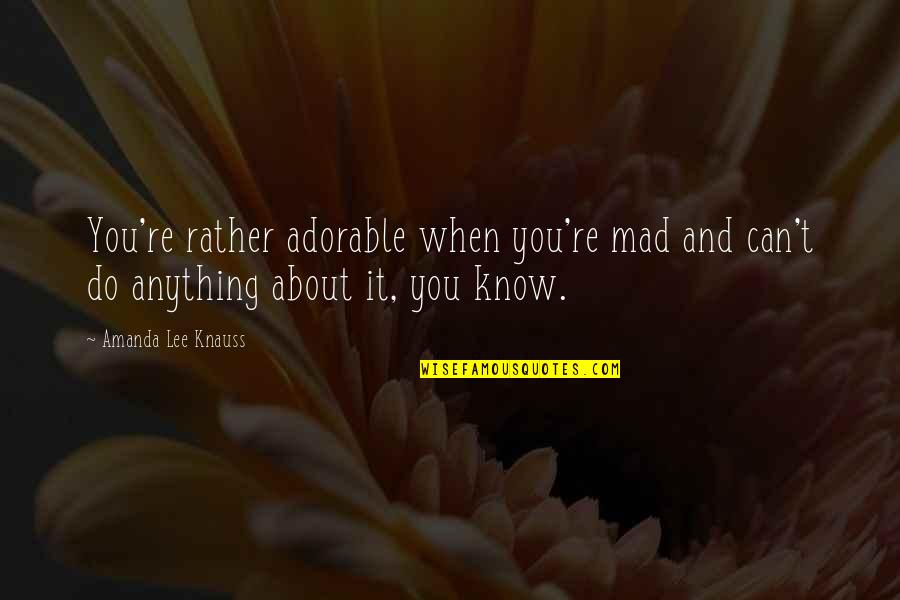 You're rather adorable when you're mad and can't do anything about it, you know. —
Amanda Lee Knauss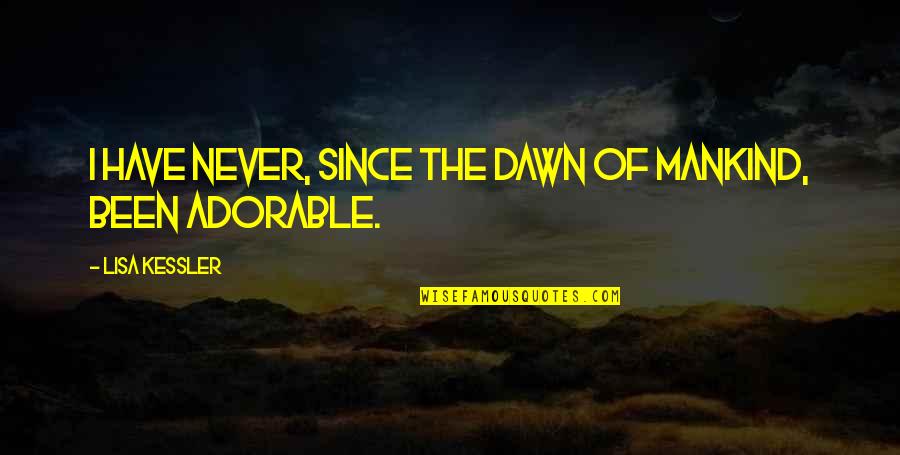 I have never, since the dawn of mankind, been adorable. —
Lisa Kessler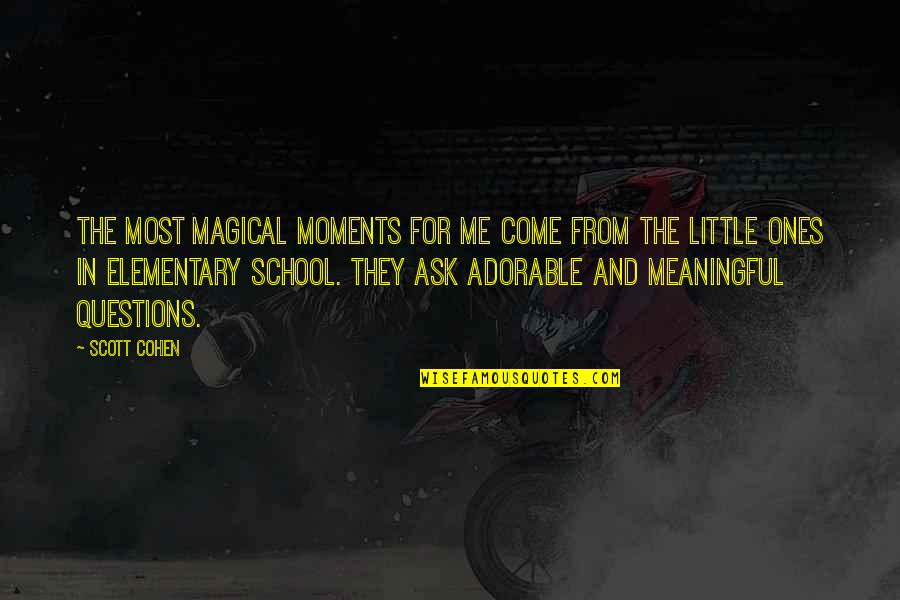 The most magical moments for me come from the little ones in elementary school. They ask adorable and meaningful questions. —
Scott Cohen
You ran away from an adorable Irishman who wanted to se you naked? —
Christine Warren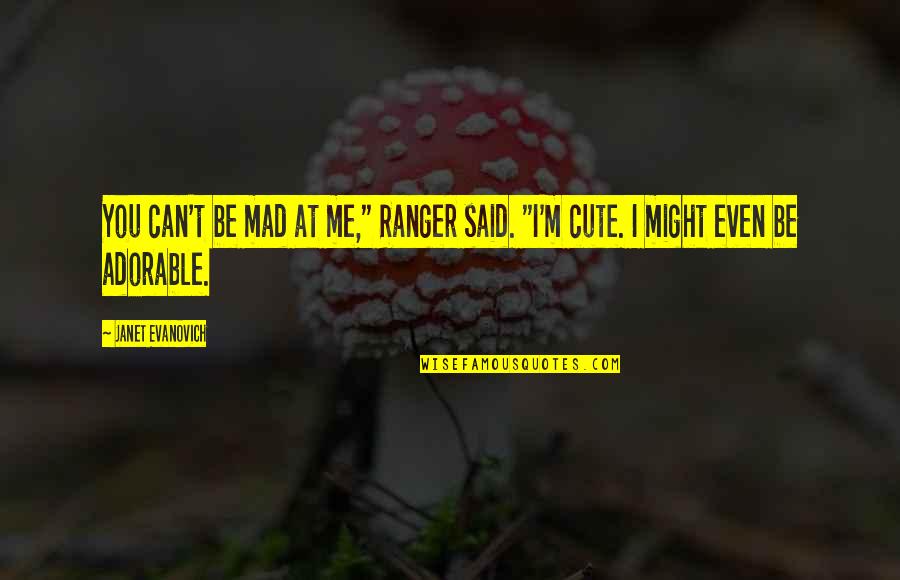 You can't be mad at me," Ranger said. "I'm cute. I might even be adorable. —
Janet Evanovich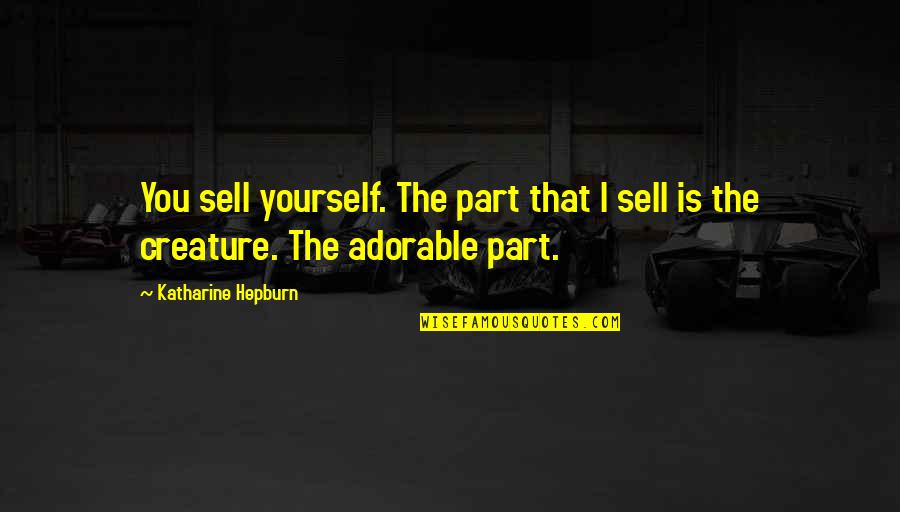 You sell yourself. The part that I sell is the creature. The adorable part. —
Katharine Hepburn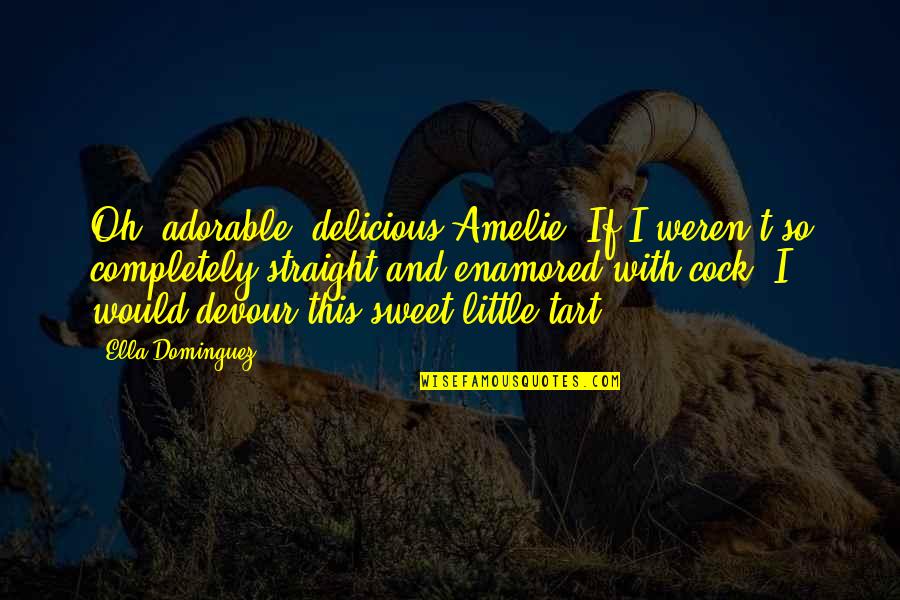 Oh, adorable, delicious Amelie. If I weren't so completely straight and enamored with cock, I would devour this sweet little tart. —
Ella Dominguez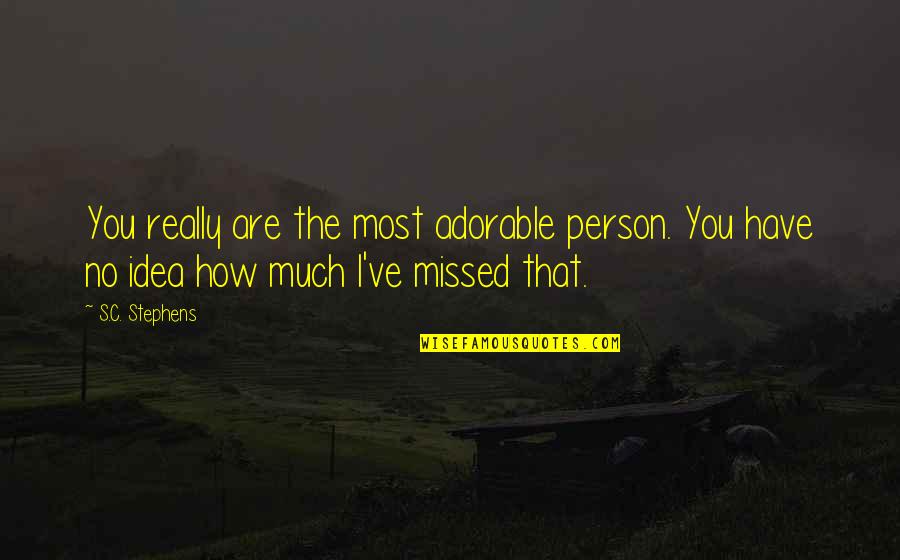 You really are the
most adorable
person. You have no idea how much I've missed that. —
S.C. Stephens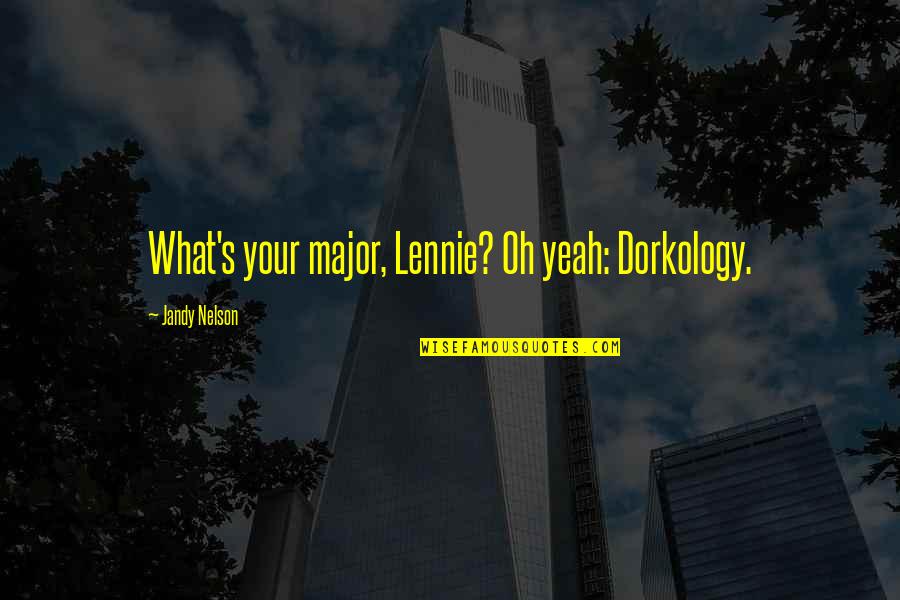 What's your major, Lennie? Oh yeah: Dorkology. —
Jandy Nelson
A segregated spiritual subculture does women no good, even if it does have adorable butterflies in the logo. —
Frederica Mathewes-Green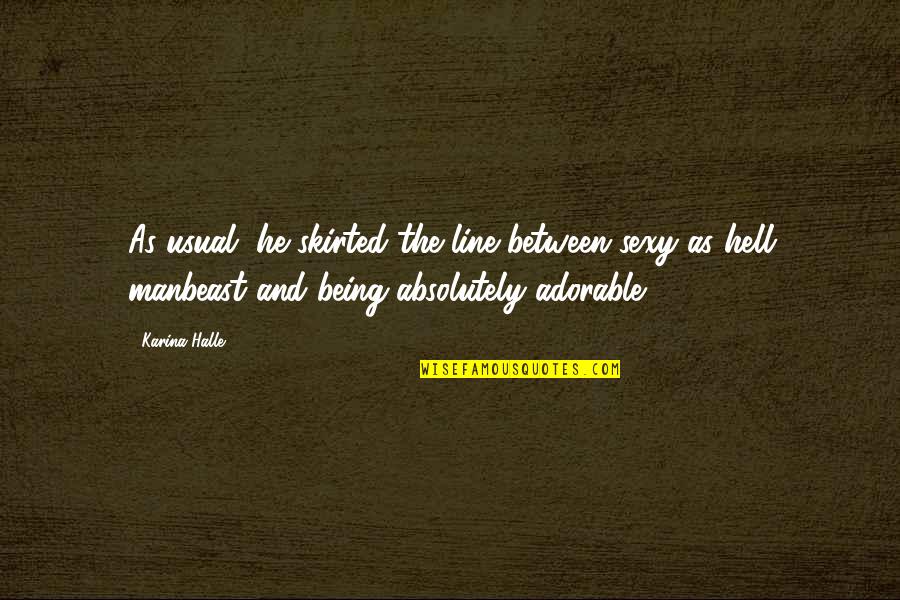 As usual, he skirted the line between sexy as hell manbeast and being absolutely adorable. —
Karina Halle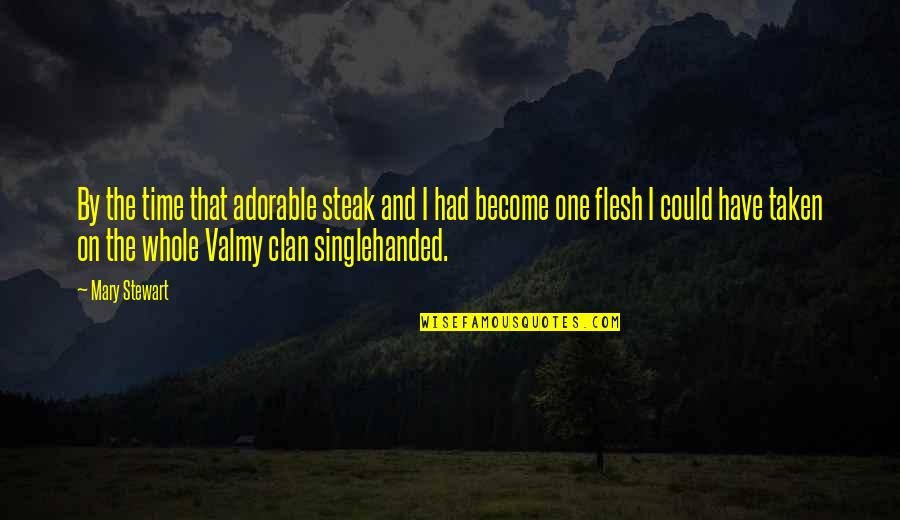 By the time that adorable steak and I had become one flesh I could have taken on the whole Valmy clan singlehanded. —
Mary Stewart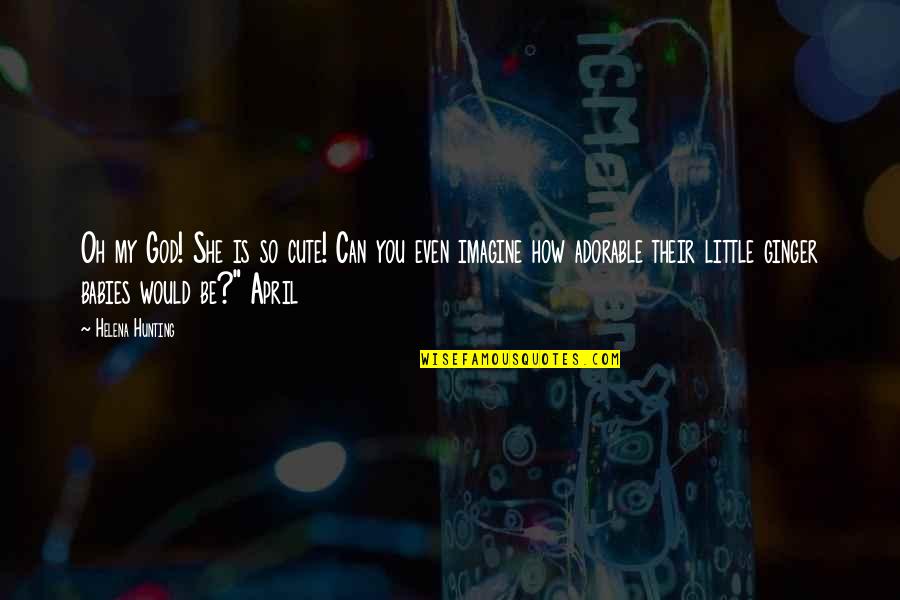 Oh my God! She is so cute! Can you even imagine how adorable their little ginger babies would be?" April —
Helena Hunting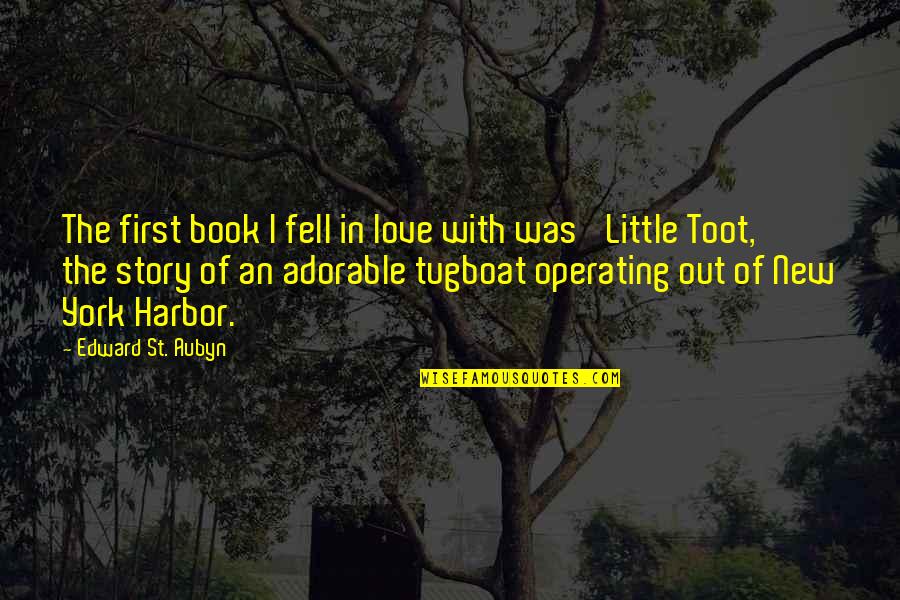 The first book I fell in love with was 'Little Toot,' the story of an adorable tugboat operating out of New York Harbor. —
Edward St. Aubyn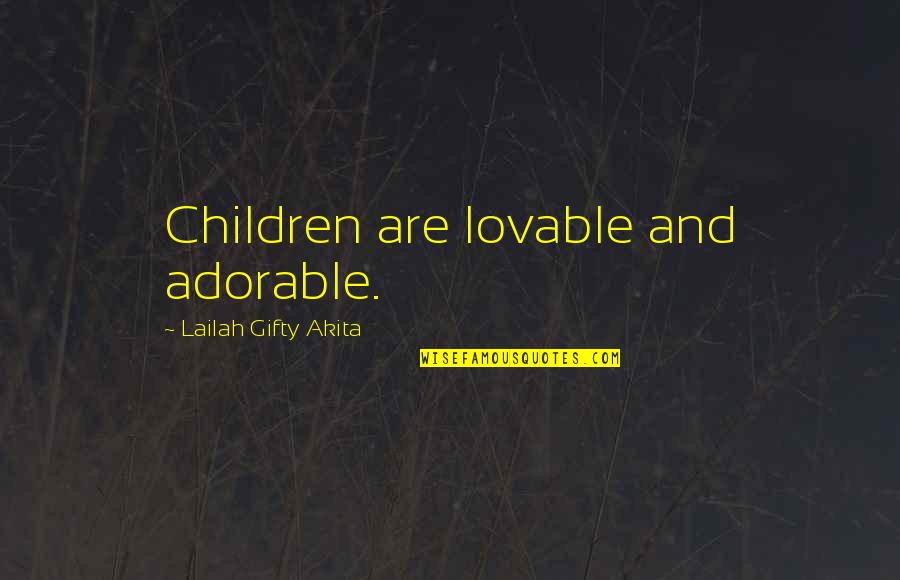 Children are lovable and adorable. —
Lailah Gifty Akita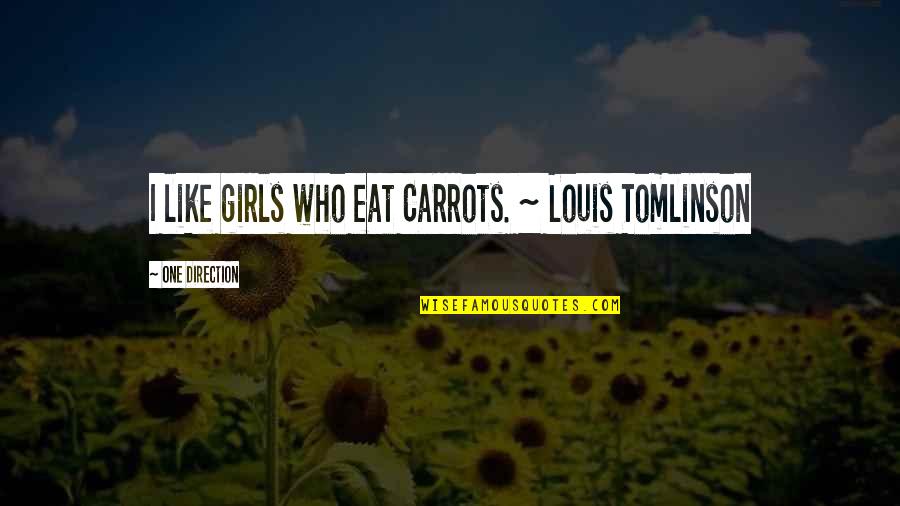 I like girls who eat Carrots. ~ Louis Tomlinson —
One Direction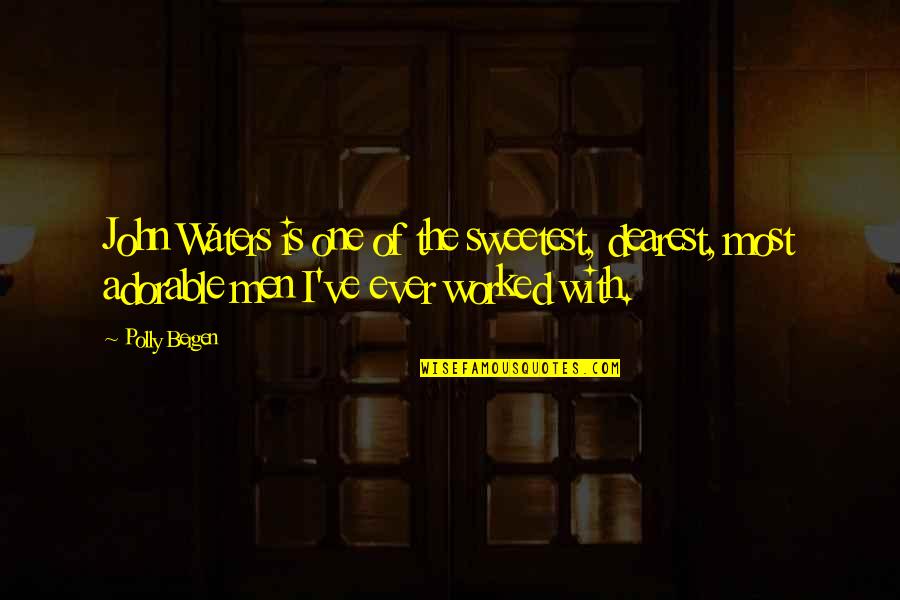 John Waters is one of the sweetest, dearest,
most adorable
men I've ever worked with. —
Polly Bergen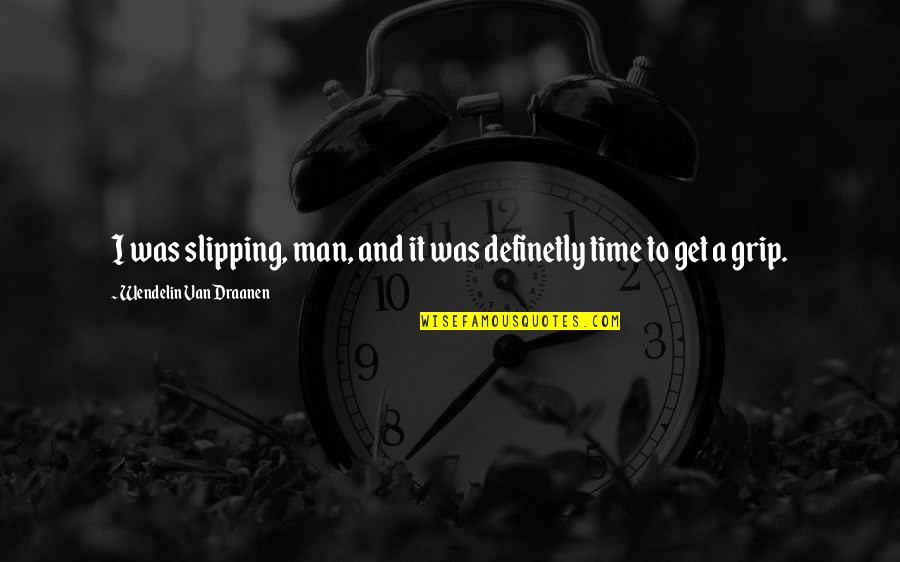 I was slipping, man, and it was definetly time to get a grip. —
Wendelin Van Draanen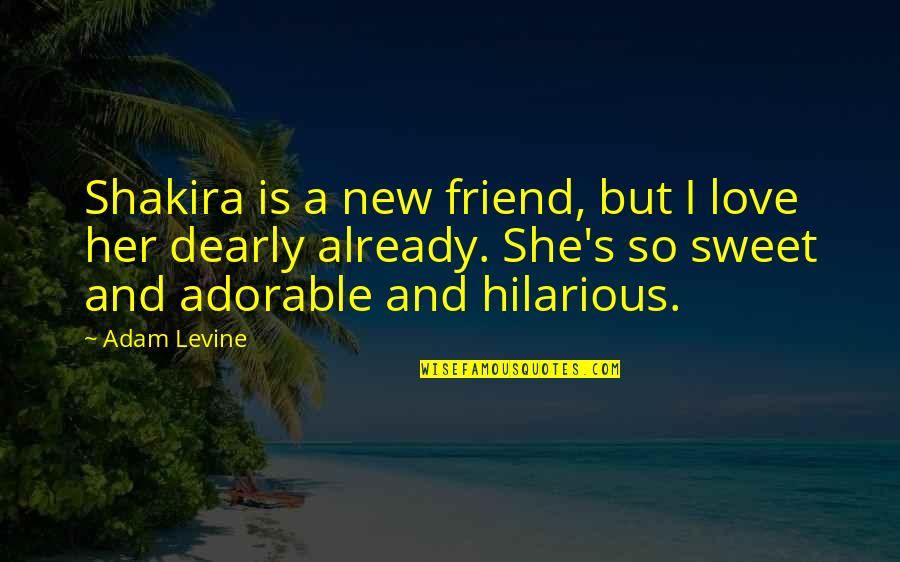 Shakira is a new friend, but I love her dearly already. She's so sweet and adorable and hilarious. —
Adam Levine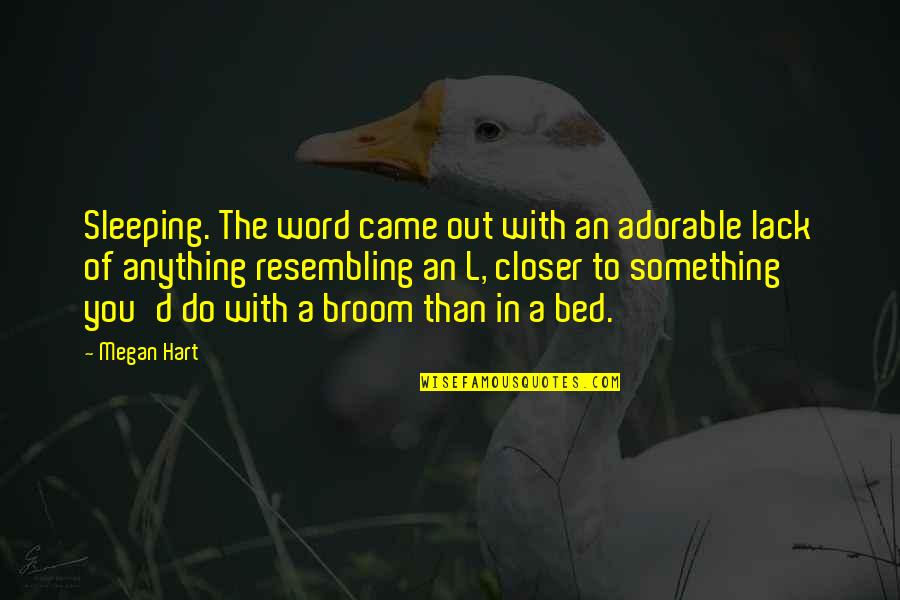 Sleeping. The word came out with an adorable lack of anything resembling an L, closer to something you'd do with a broom than in a bed. —
Megan Hart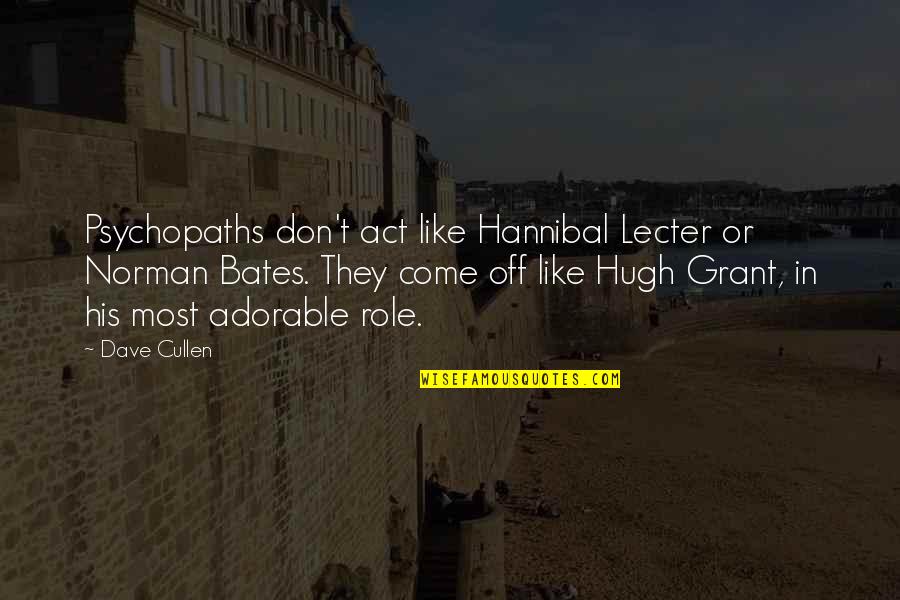 Psychopaths don't act like Hannibal Lecter or Norman Bates. They come off like Hugh Grant, in his
most adorable
role. —
Dave Cullen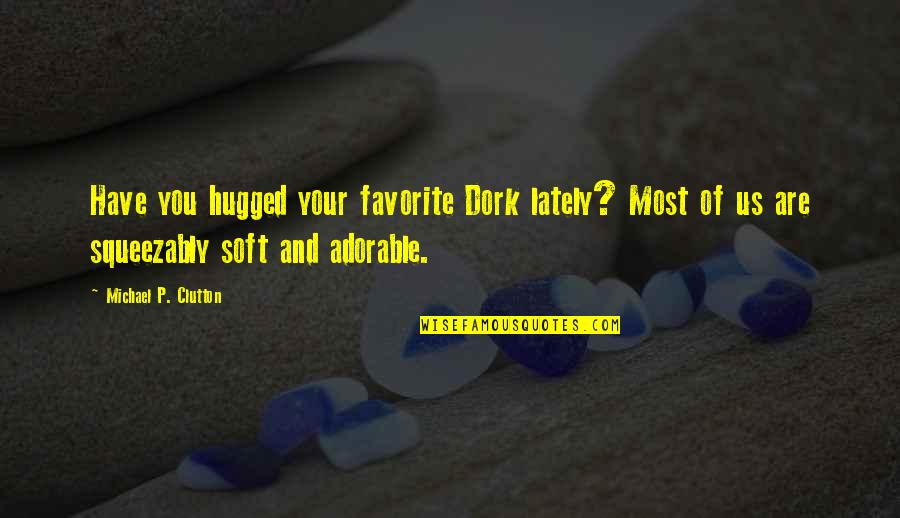 Have you hugged your favorite Dork lately? Most of us are squeezably soft and adorable. —
Michael P. Clutton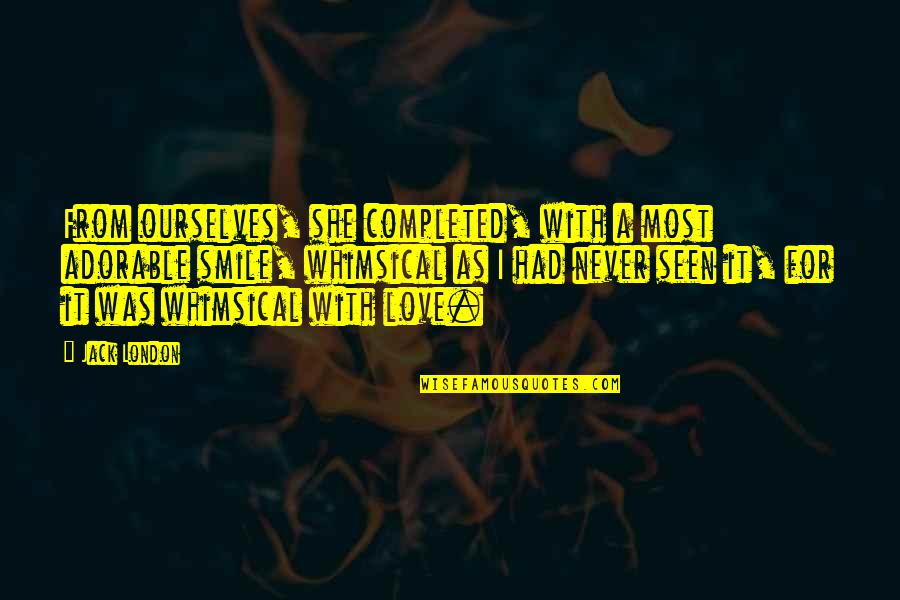 From ourselves, she completed, with a
most adorable
smile, whimsical as I had never seen it, for it was whimsical with love. —
Jack London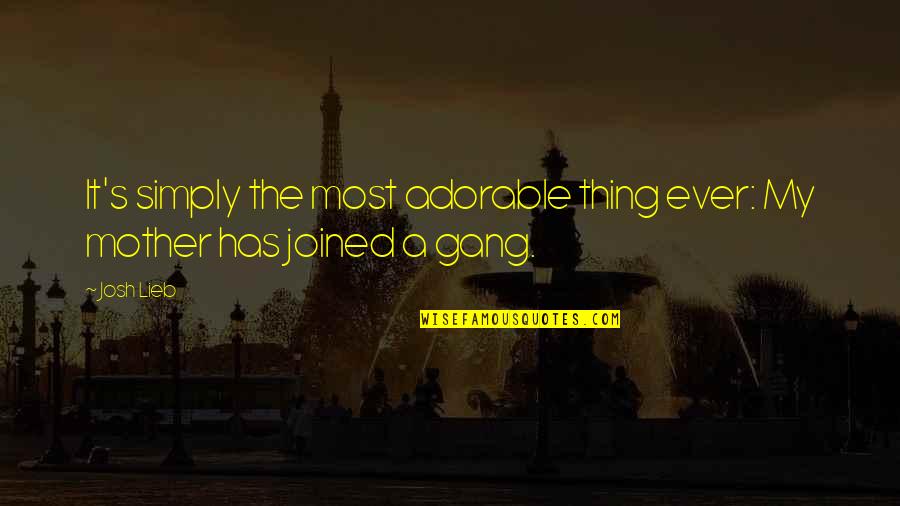 It's simply the
most adorable
thing ever: My mother has joined a gang. —
Josh Lieb