Morning With Nature Quotes
Collection of top 28 famous quotes about Morning With Nature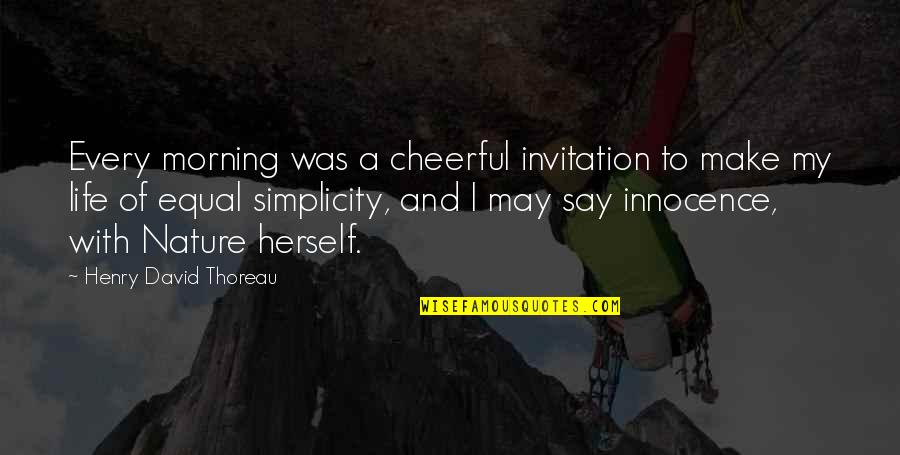 Every morning was a cheerful invitation to make my life of equal simplicity, and I may say innocence, with Nature herself.
—
Henry David Thoreau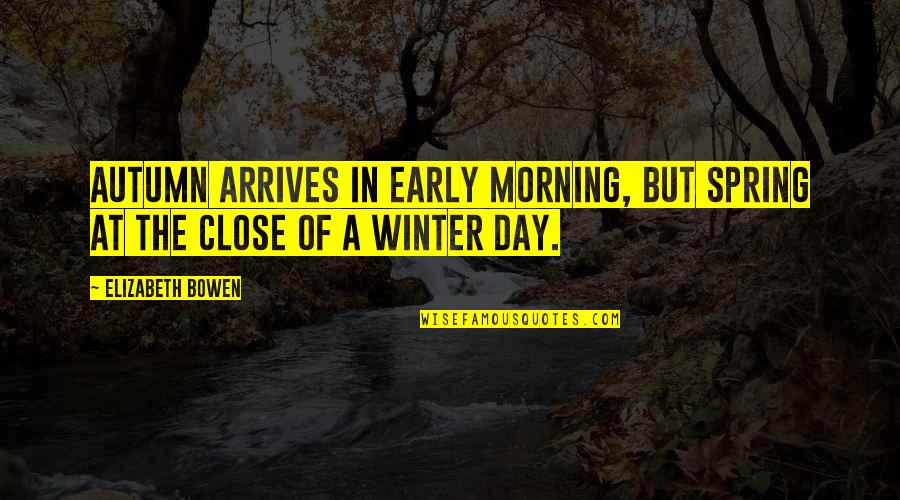 Autumn arrives in early morning, but spring at the close of a winter day.
—
Elizabeth Bowen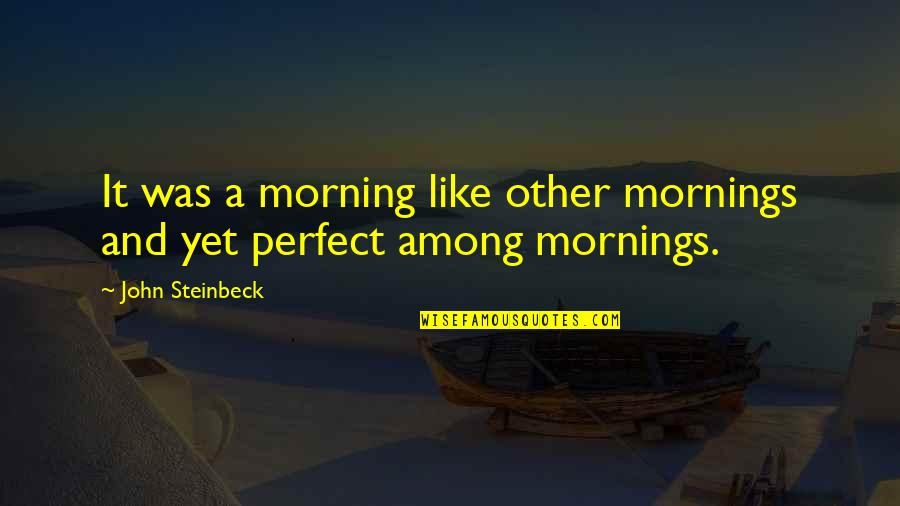 It was a morning like other mornings and yet perfect among mornings.
—
John Steinbeck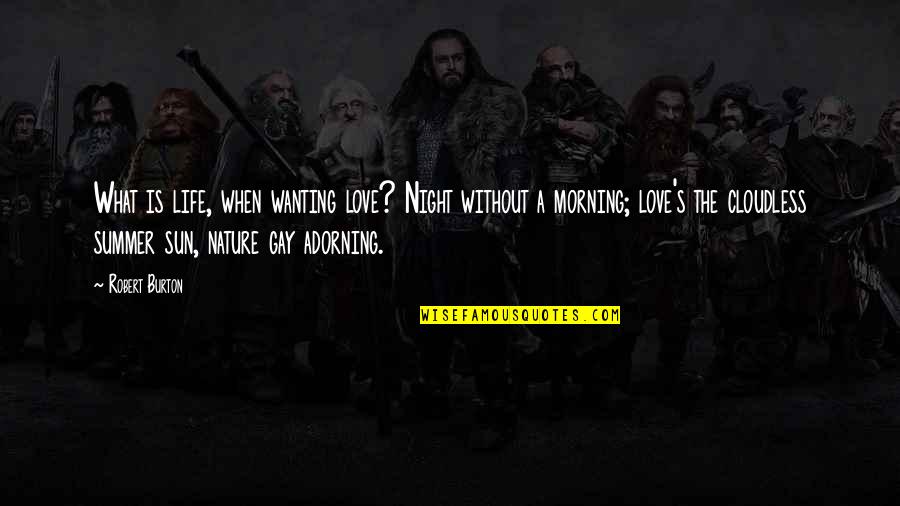 What is life, when wanting love? Night without a morning; love's the cloudless summer sun, nature gay adorning.
—
Robert Burton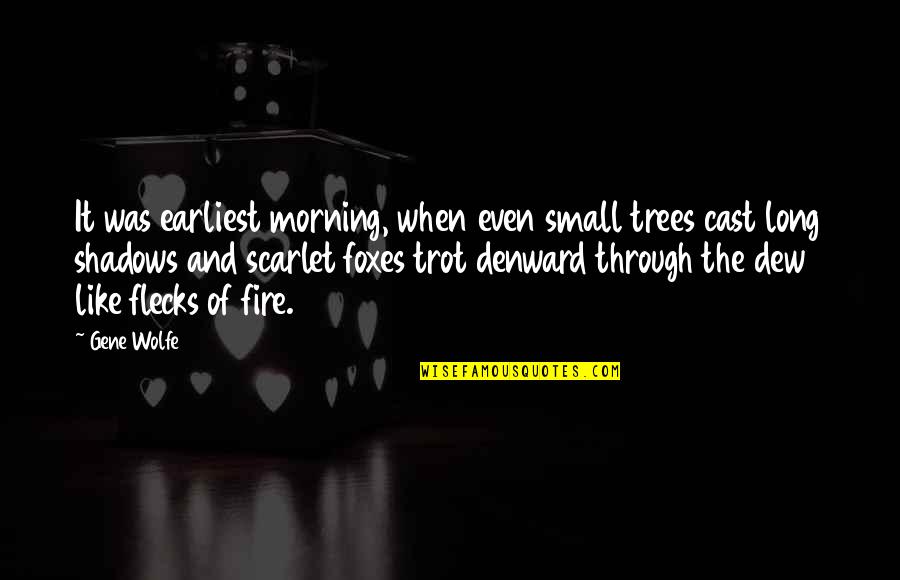 It was earliest morning, when even small trees cast long shadows and scarlet foxes trot denward through the dew like flecks of fire.
—
Gene Wolfe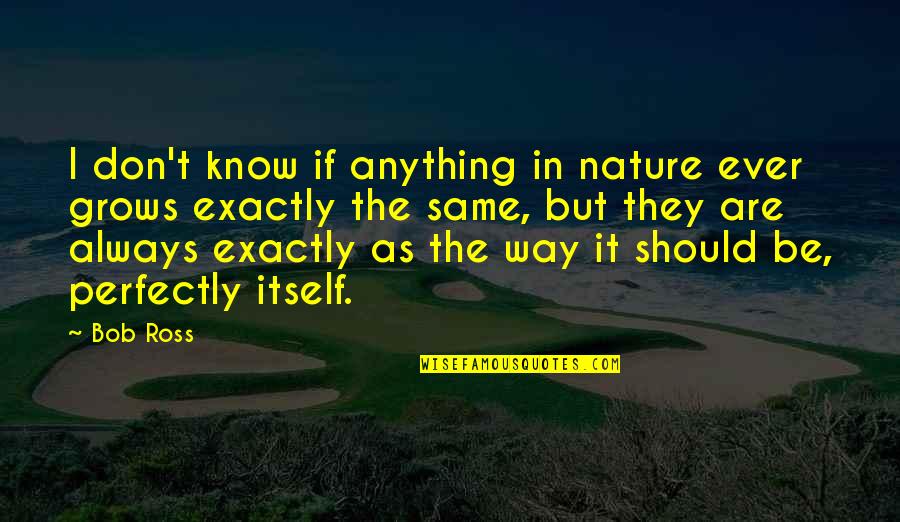 I don't know if anything in nature ever grows exactly the same, but they are always exactly as the way it should be, perfectly itself.
—
Bob Ross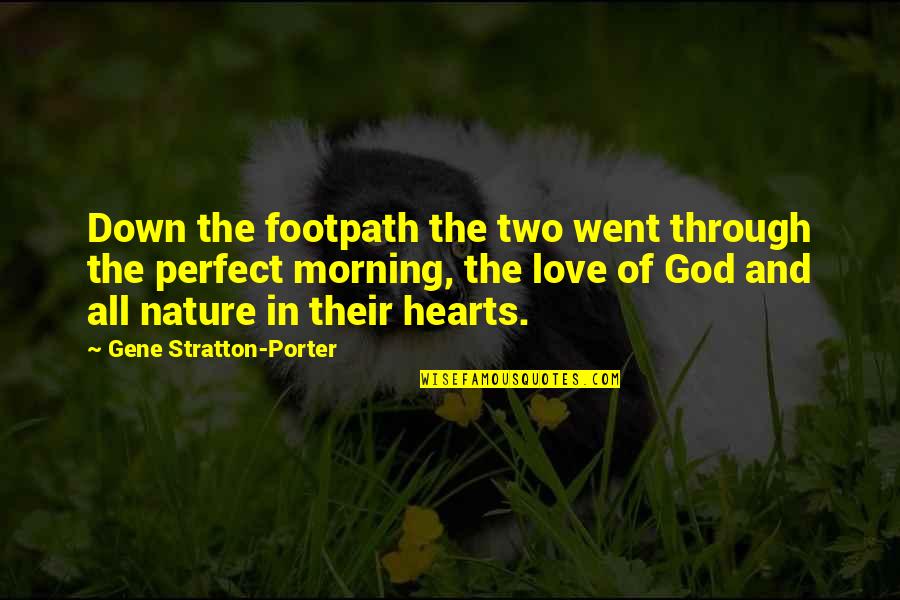 Down the footpath the two went through the perfect morning, the love of God and all nature in their hearts.
—
Gene Stratton-Porter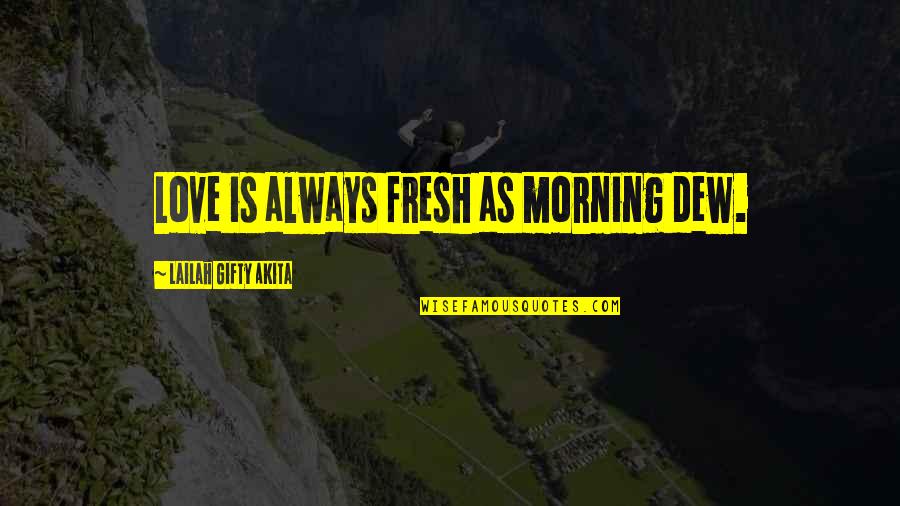 Love is always fresh as morning dew.
—
Lailah Gifty Akita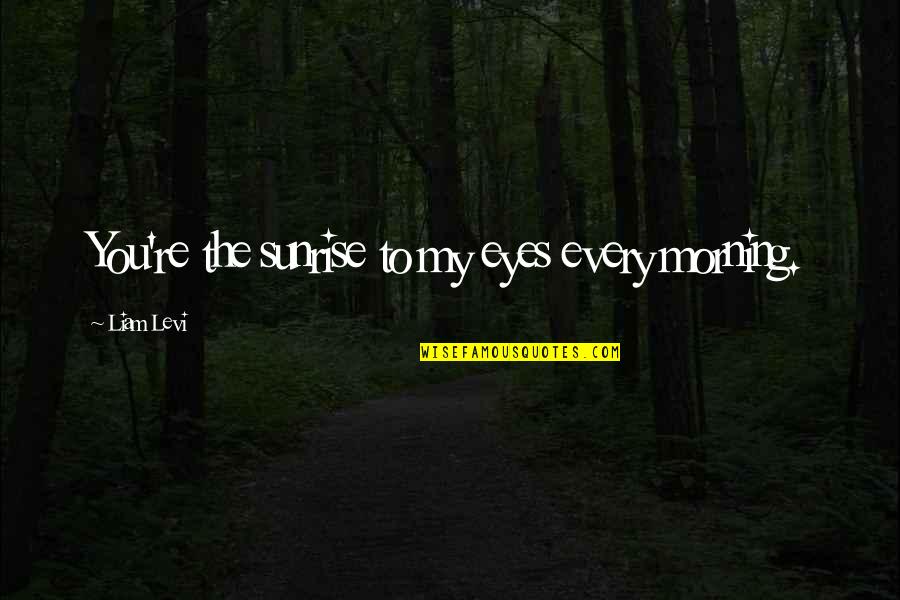 You're the sunrise to my eyes every morning.
—
Liam Levi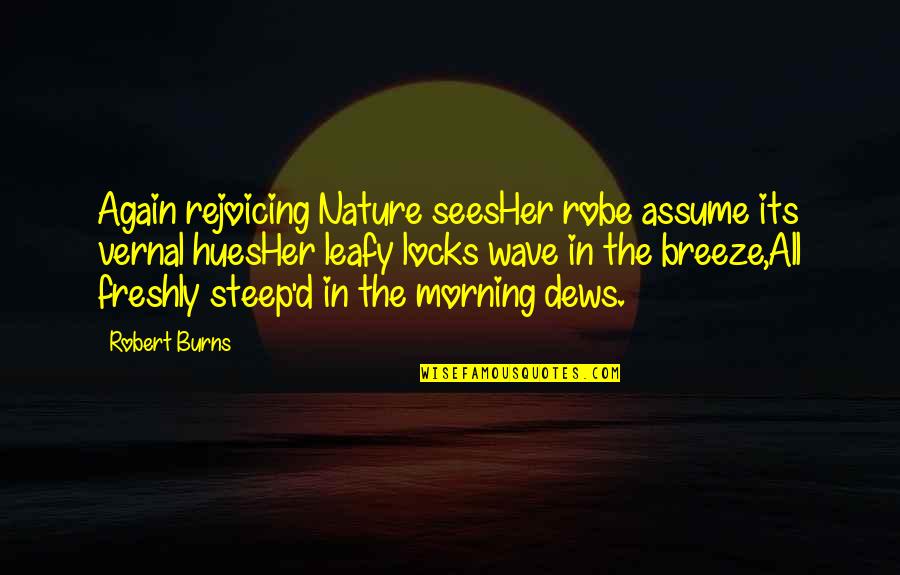 Again rejoicing Nature sees
Her robe assume its vernal hues
Her leafy locks wave in the breeze,
All freshly steep'd in the morning dews. —
Robert Burns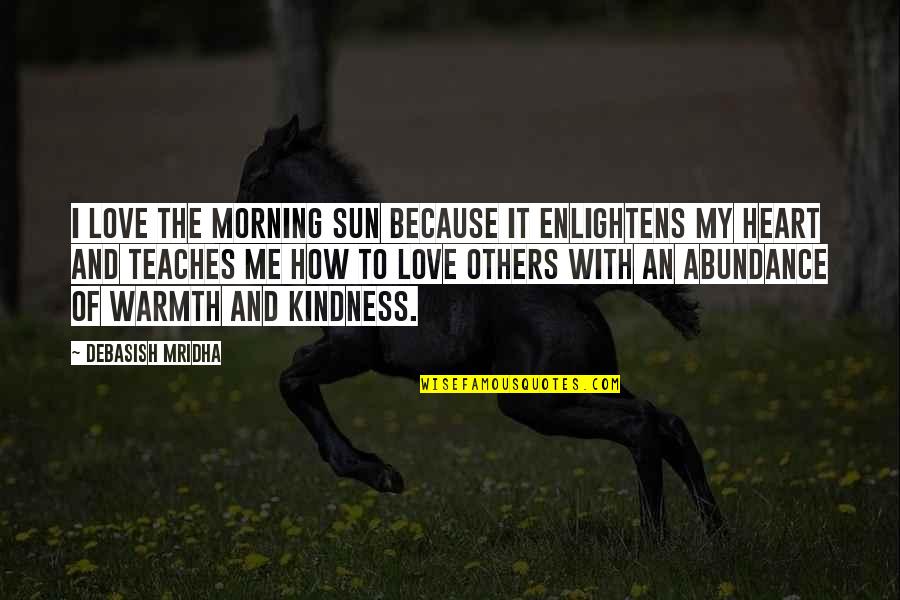 I love the morning sun because it enlightens my heart and teaches me how to love others with an abundance of warmth and kindness. —
Debasish Mridha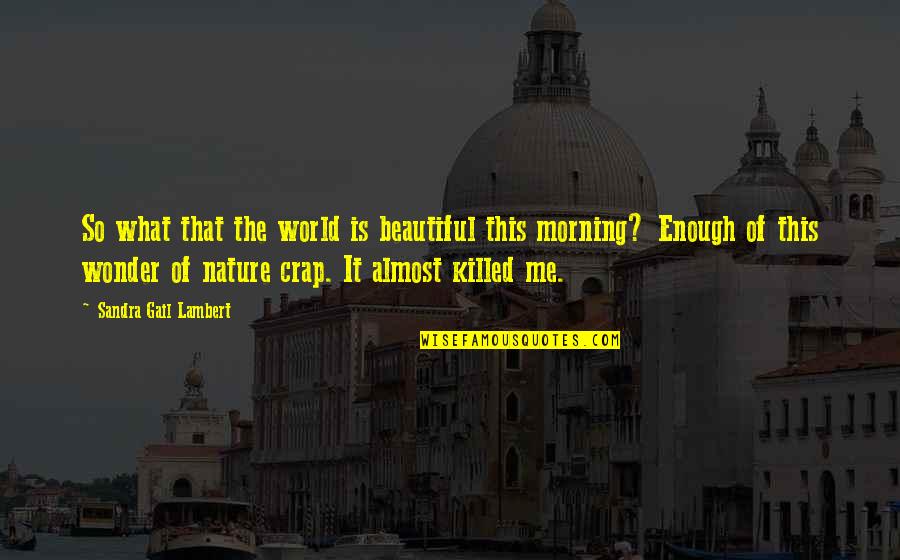 So what that the world is beautiful this morning? Enough of this wonder of nature crap. It almost killed me. —
Sandra Gail Lambert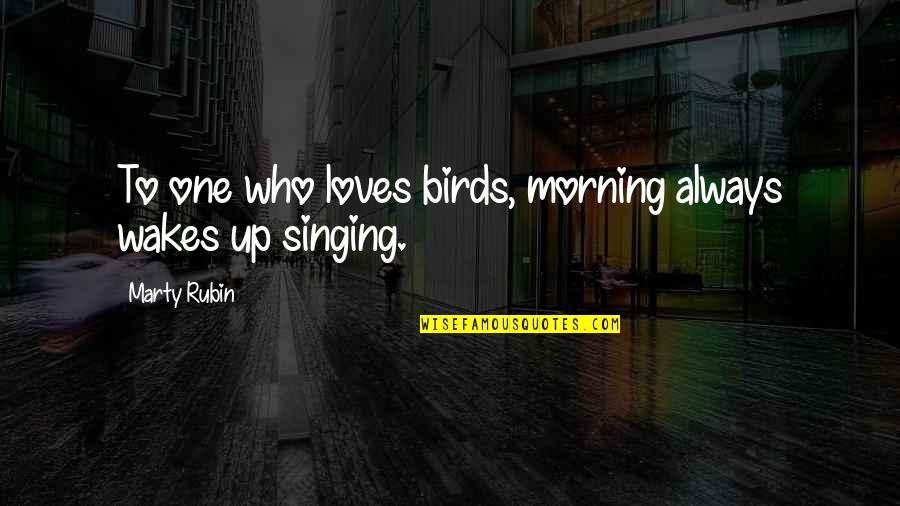 To one who loves birds, morning always wakes up singing. —
Marty Rubin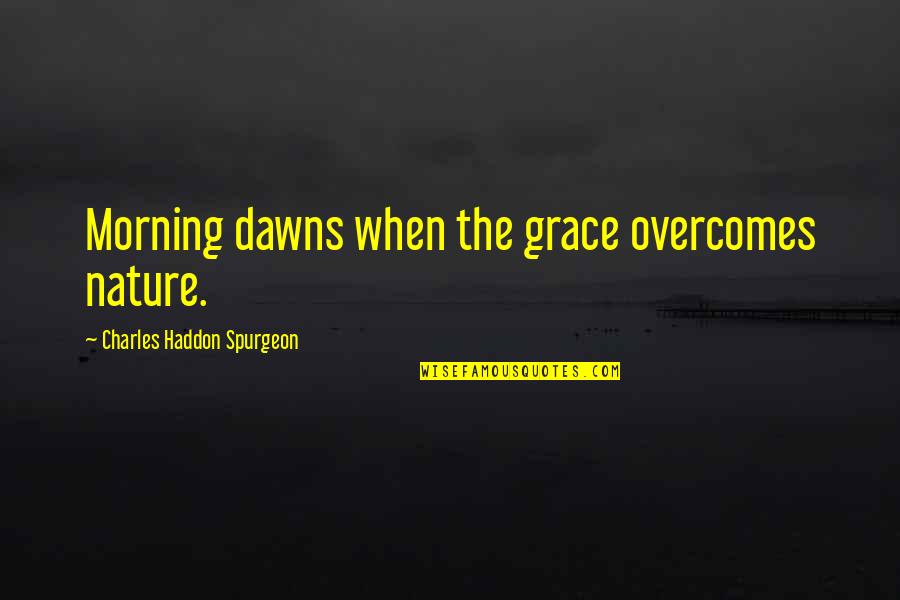 Morning dawns when the grace overcomes nature. —
Charles Haddon Spurgeon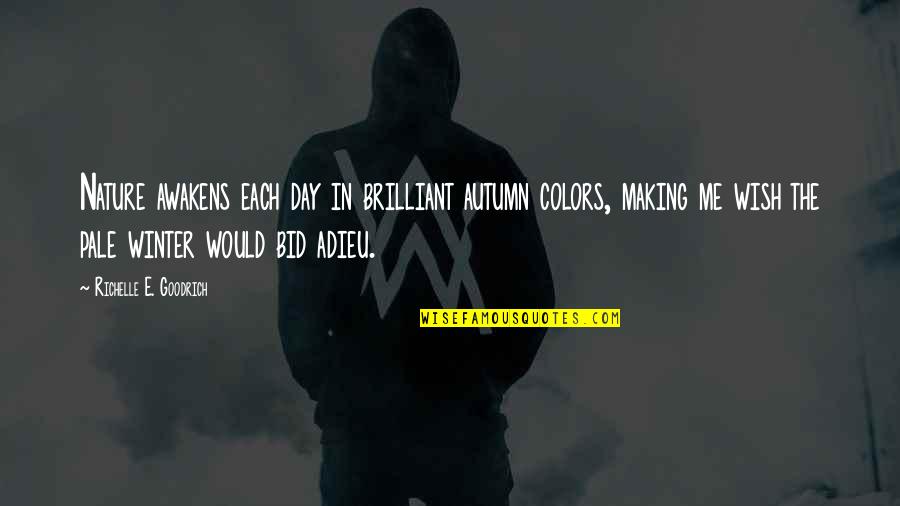 Nature awakens each day in brilliant autumn colors, making me wish the pale winter would bid adieu. —
Richelle E. Goodrich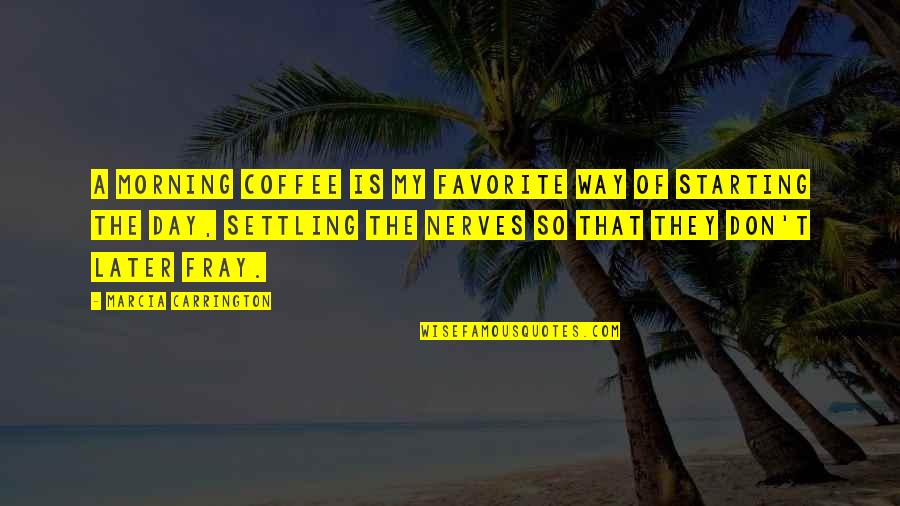 A morning coffee is my favorite way of starting the day, settling the nerves so that they don't later fray. —
Marcia Carrington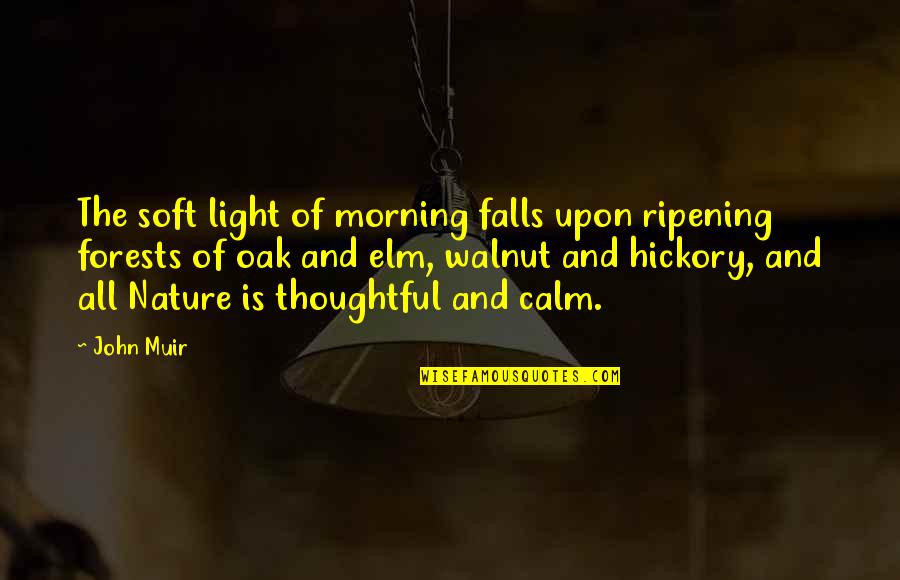 The soft light of morning falls upon ripening forests of oak and elm, walnut and hickory, and all Nature is thoughtful and calm. —
John Muir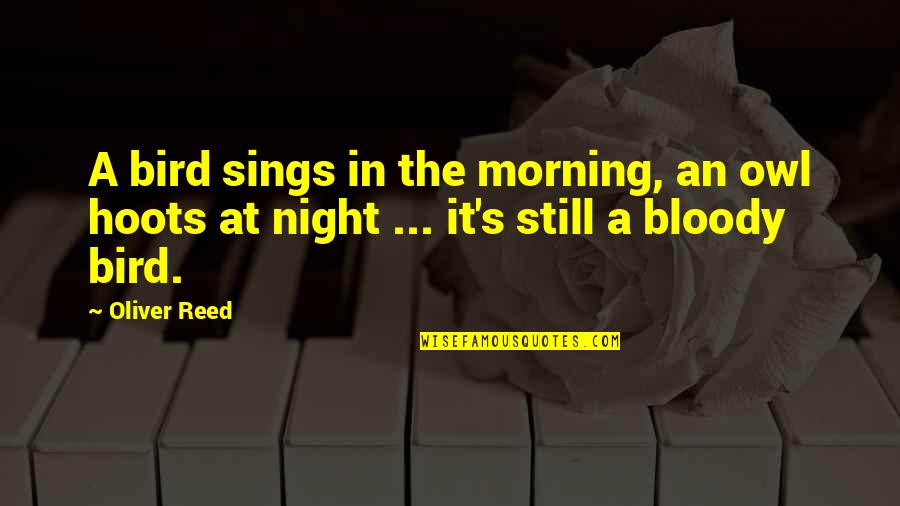 A bird sings in the morning, an owl hoots at night ... it's still a bloody bird. —
Oliver Reed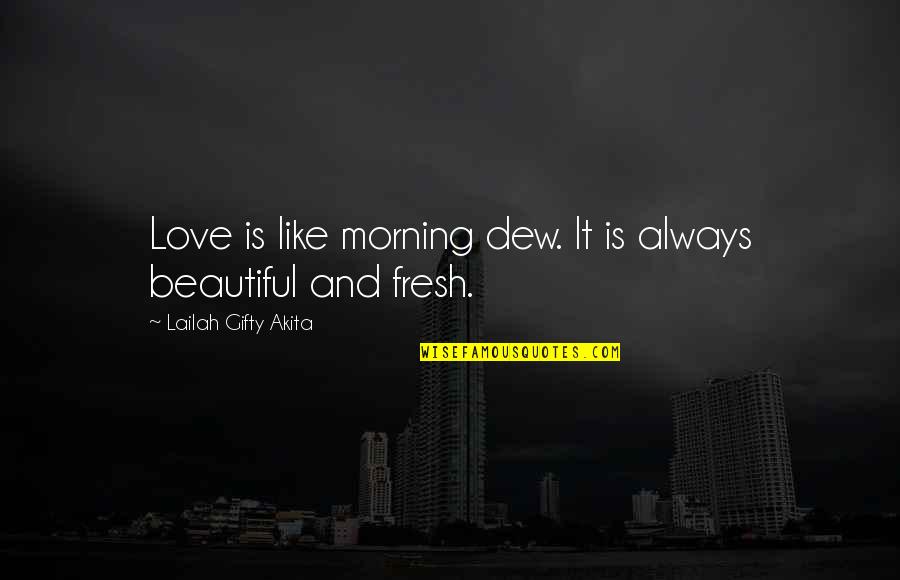 Love is like morning dew. It is always beautiful and fresh. —
Lailah Gifty Akita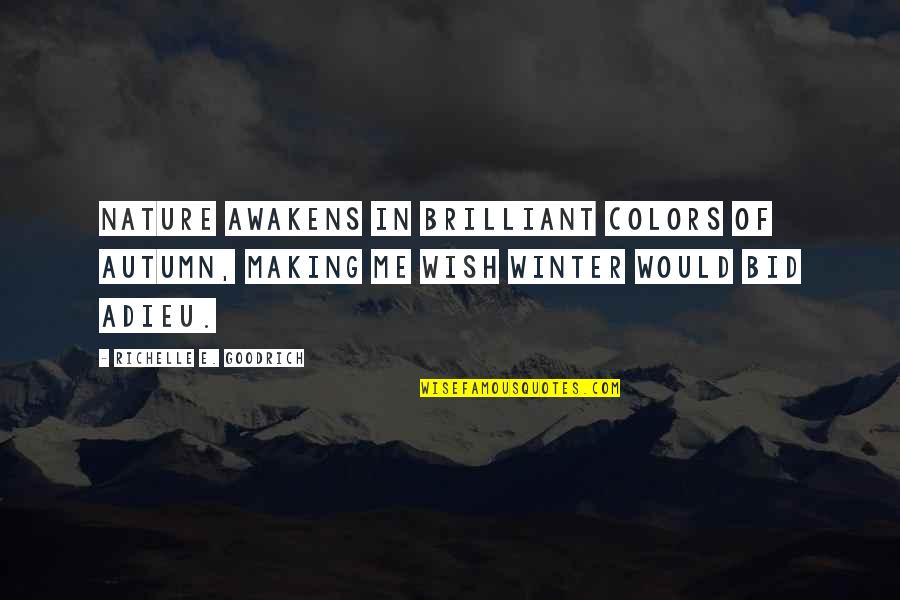 Nature awakens in brilliant colors of autumn, making me wish winter would bid adieu. —
Richelle E. Goodrich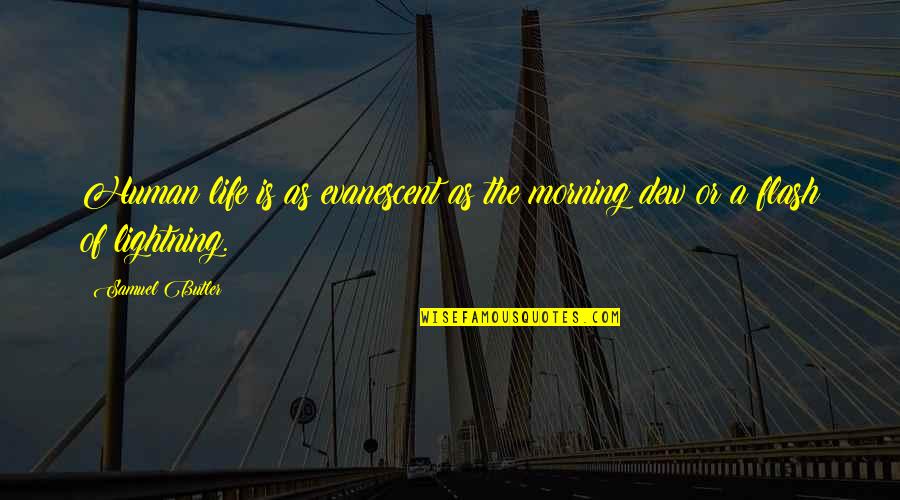 Human life is as evanescent as the morning dew or a flash of lightning. —
Samuel Butler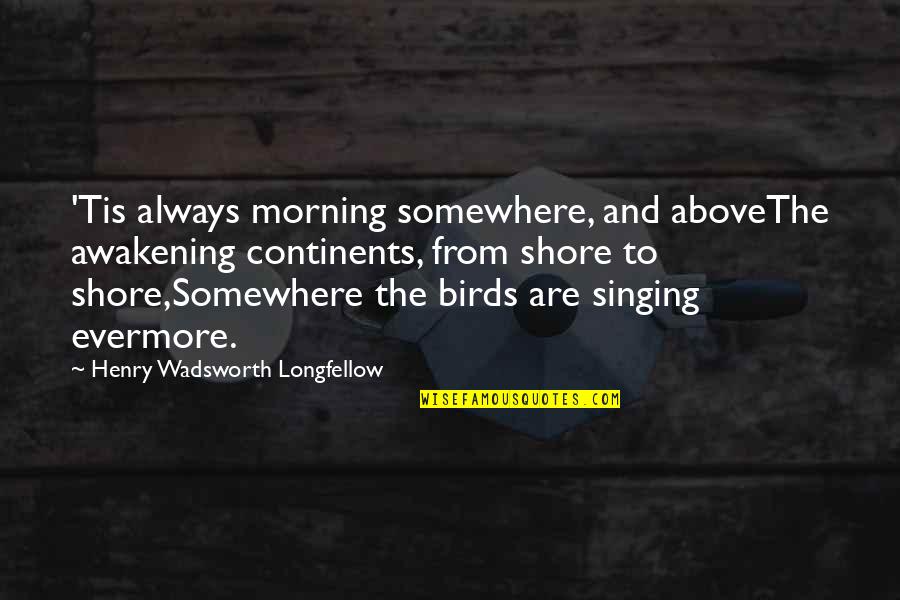 'Tis always morning somewhere, and aboveThe awakening continents, from shore to shore,Somewhere the birds are singing evermore. —
Henry Wadsworth Longfellow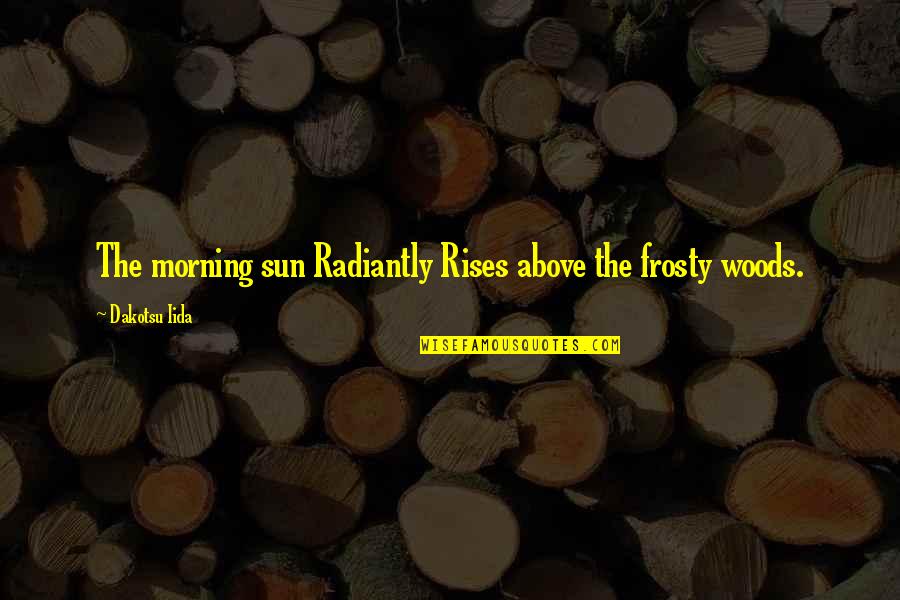 The morning sun Radiantly Rises above the frosty woods. —
Dakotsu Iida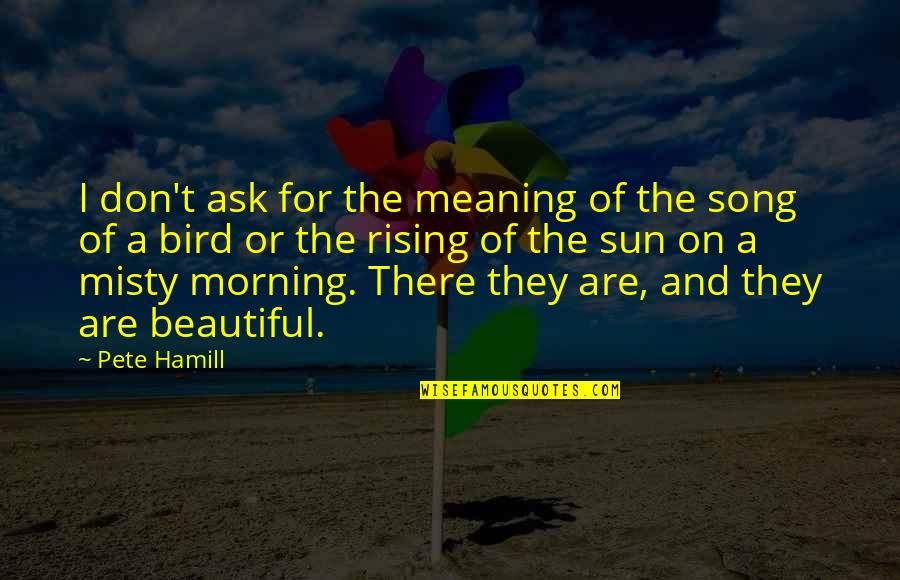 I don't ask for the meaning of the song of a bird or the rising of the sun on a misty morning. There they are, and they are beautiful. —
Pete Hamill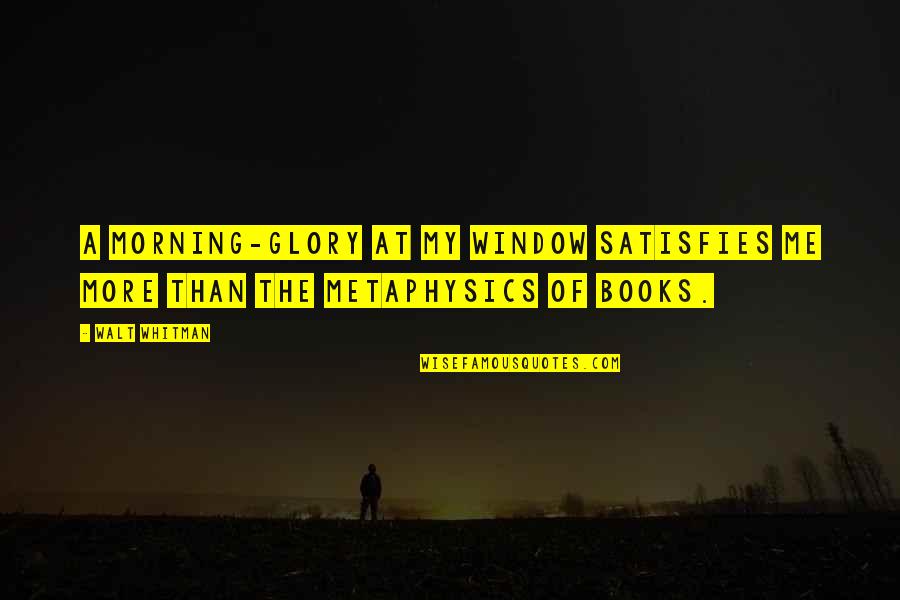 A morning-glory at my window satisfies me more than the metaphysics of books. —
Walt Whitman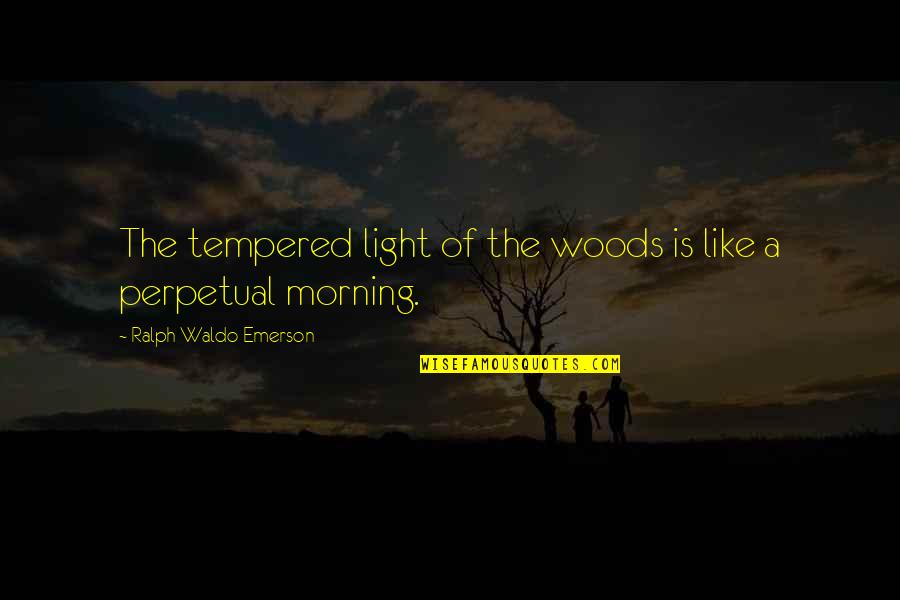 The tempered light of the woods is like a perpetual morning. —
Ralph Waldo Emerson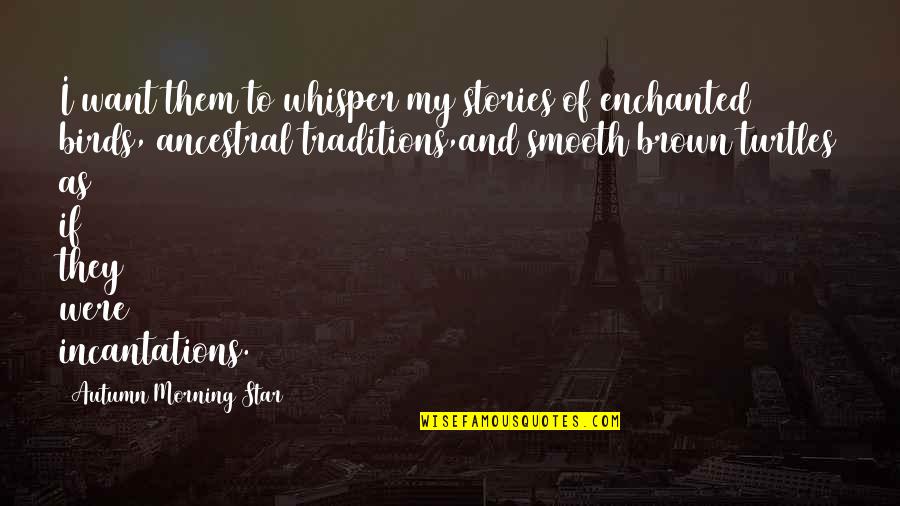 I want them to whisper my stories of enchanted birds, ancestral traditions,and smooth brown turtles as if they were incantations. —
Autumn Morning Star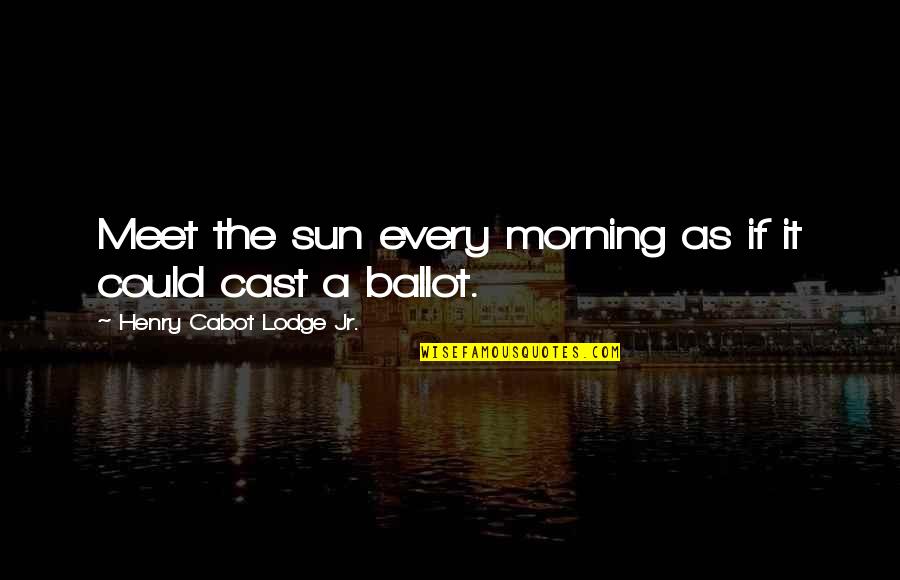 Meet the sun every morning as if it could cast a ballot. —
Henry Cabot Lodge Jr.