Mickey Rooney Quotes
Collection of top 39 famous quotes about Mickey Rooney
Mickey Rooney Quotes & Sayings
Happy to read and share the best inspirational Mickey Rooney quotes, sayings and quotations on Wise Famous Quotes.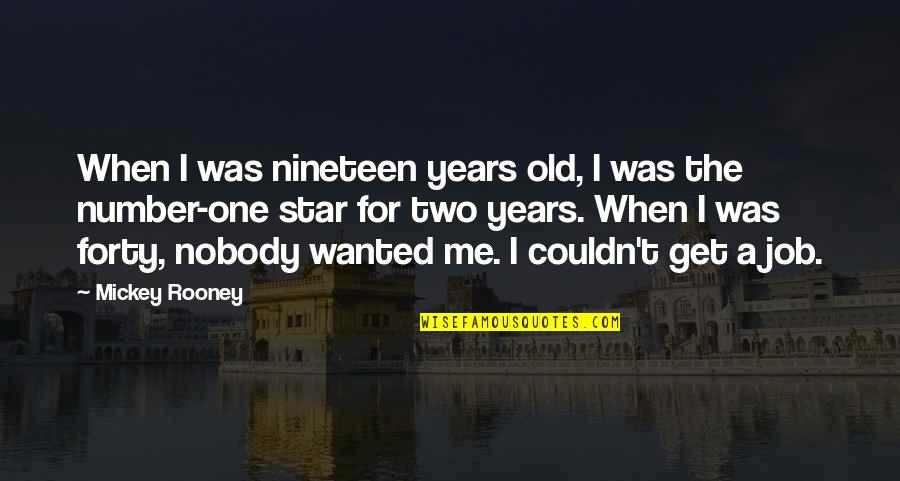 When I was nineteen years old, I was the number-one star for two years. When I was forty, nobody wanted me. I couldn't get a job.
—
Mickey Rooney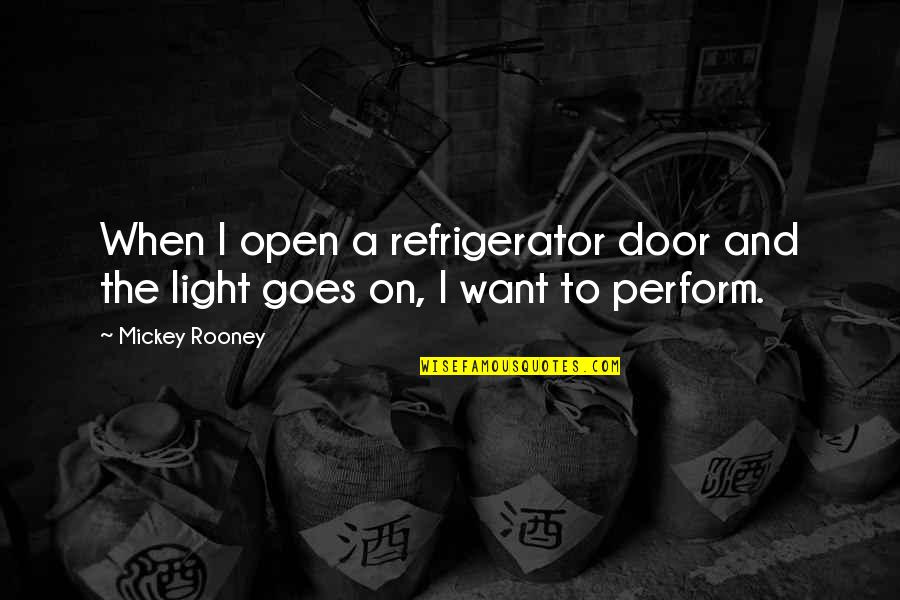 When I open a refrigerator door and the light goes on, I want to perform.
—
Mickey Rooney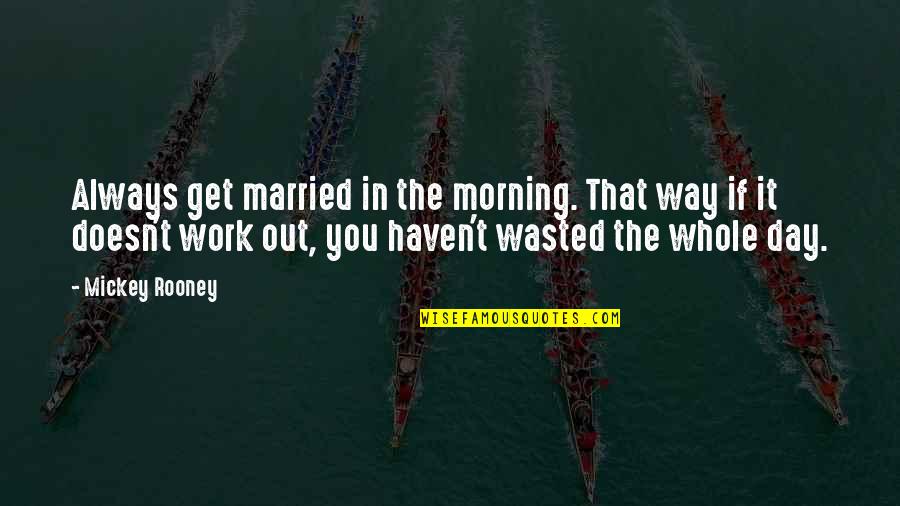 Always get married in the morning. That way if it doesn't work out, you haven't wasted the whole day.
—
Mickey Rooney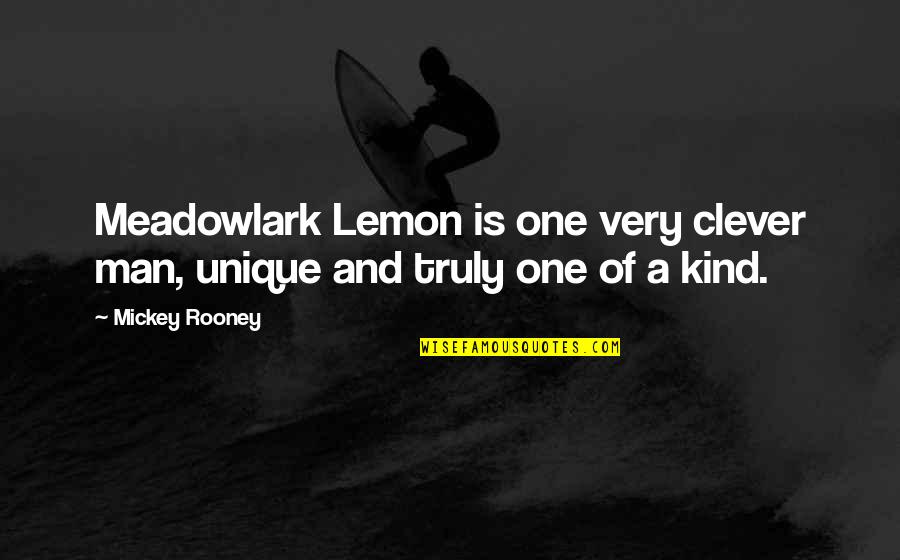 Meadowlark Lemon is one very clever man, unique and truly one of a kind. —
Mickey Rooney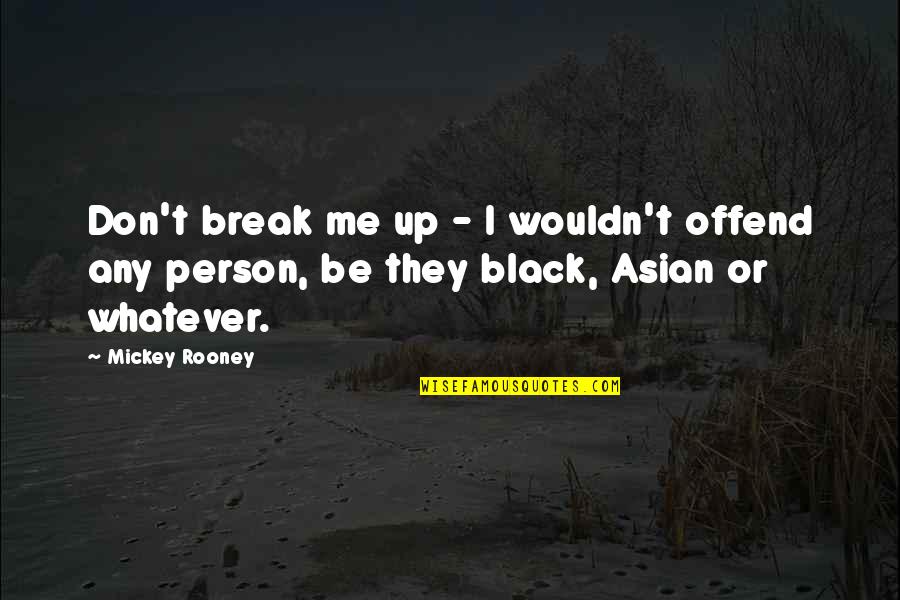 Don't break me up - I wouldn't offend any person, be they black, Asian or whatever. —
Mickey Rooney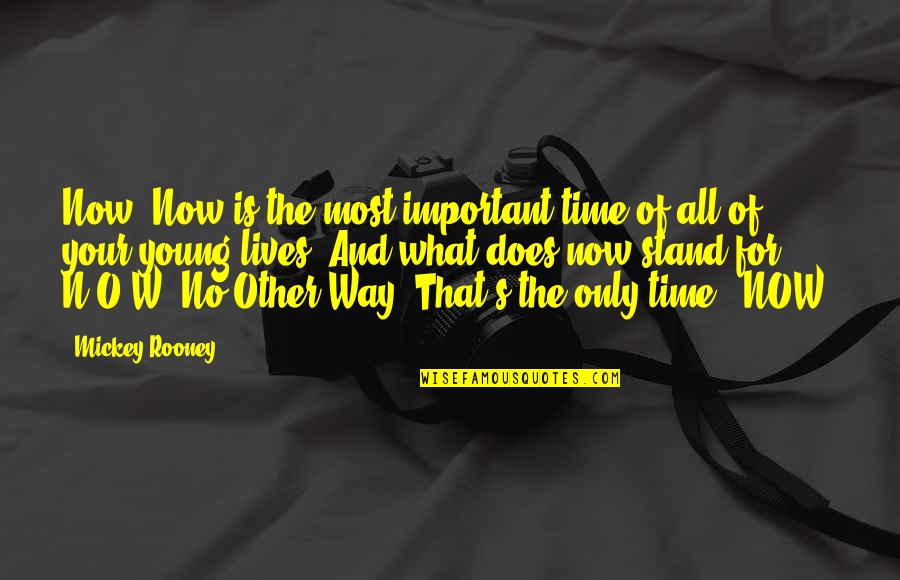 Now. Now is the most important time of all of your young lives. And what does now stand for - N-O-W? No Other Way. That's the only time - NOW! —
Mickey Rooney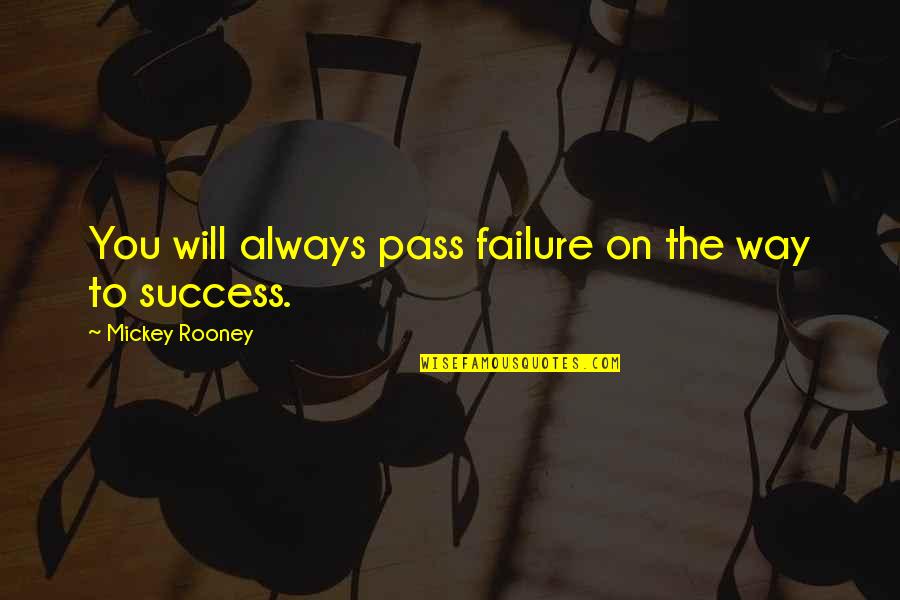 You will always pass failure on the way to success. —
Mickey Rooney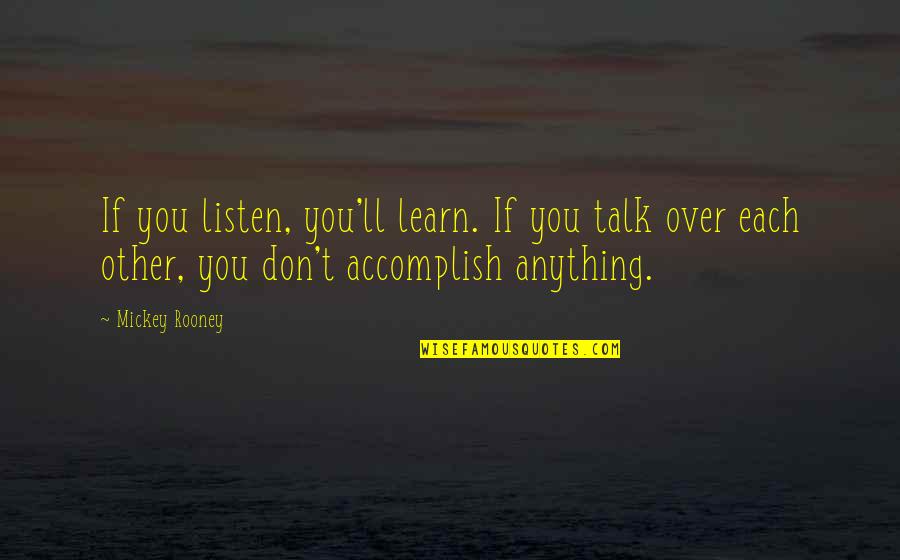 If you listen, you'll learn. If you talk over each other, you don't accomplish anything. —
Mickey Rooney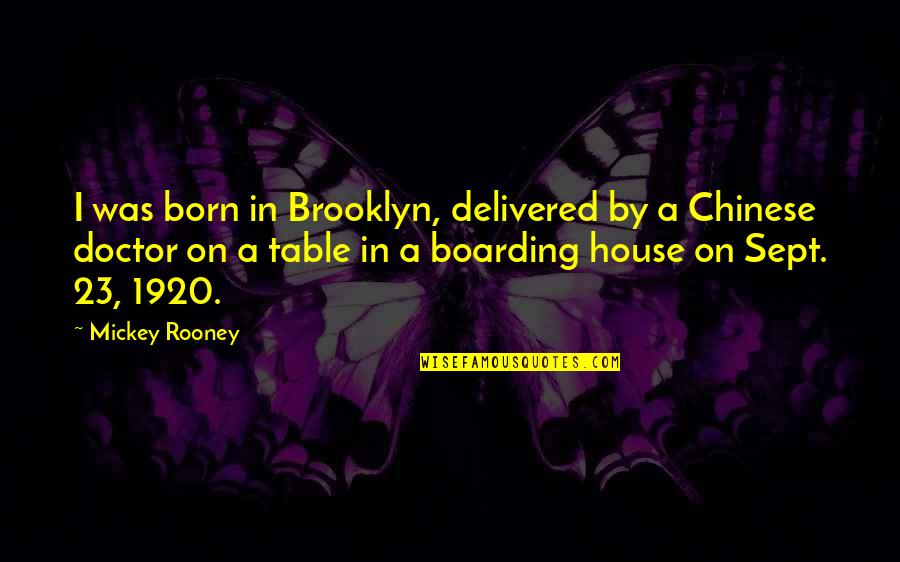 I was born in Brooklyn, delivered by a Chinese doctor on a table in a boarding house on Sept. 23, 1920. —
Mickey Rooney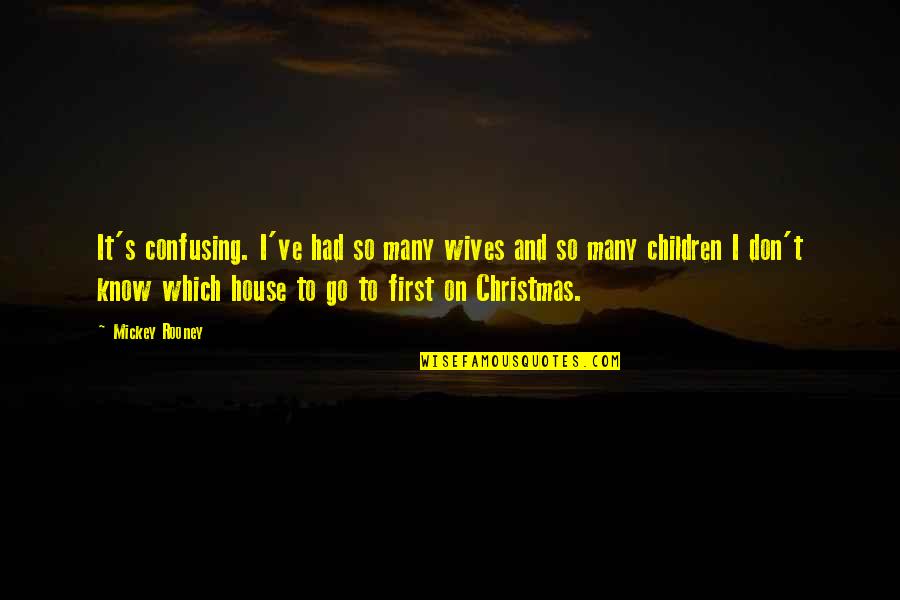 It's confusing. I've had so many wives and so many children I don't know which house to go to first on Christmas. —
Mickey Rooney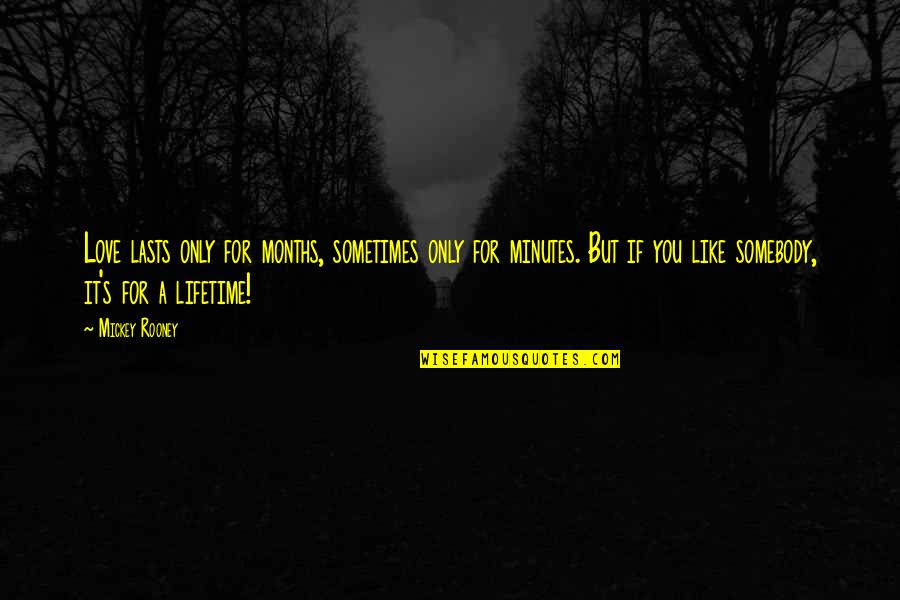 Love lasts only for months, sometimes only for minutes. But if you like somebody, it's for a lifetime! —
Mickey Rooney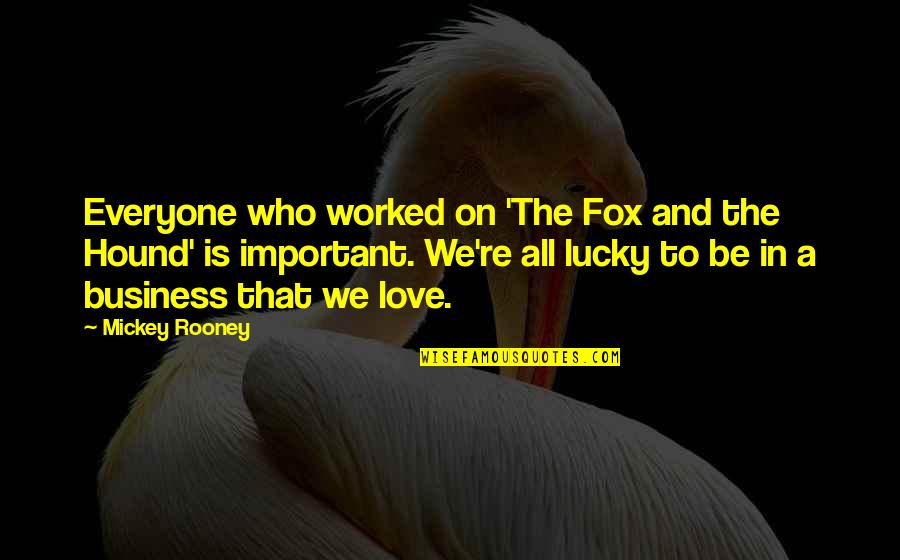 Everyone who worked on 'The Fox and the Hound' is important. We're all lucky to be in a business that we love. —
Mickey Rooney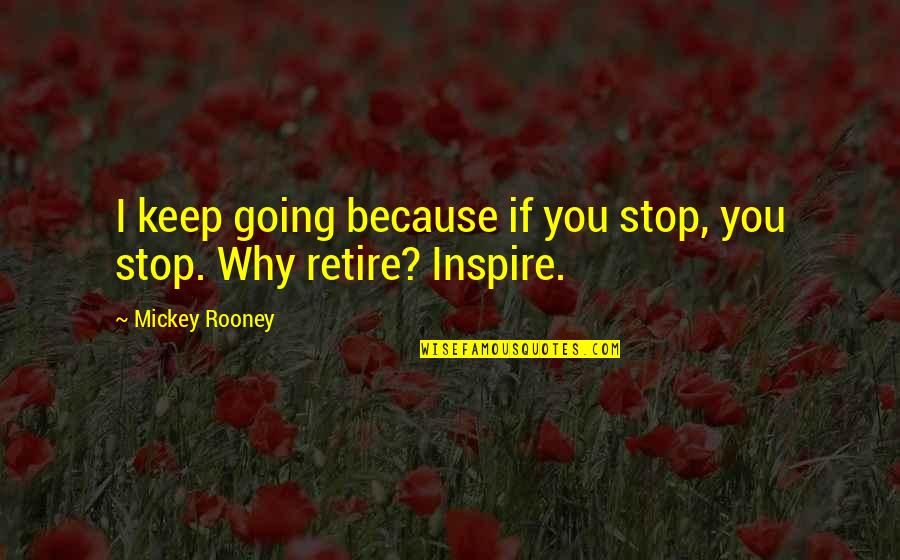 I keep going because if you stop, you stop. Why retire? Inspire. —
Mickey Rooney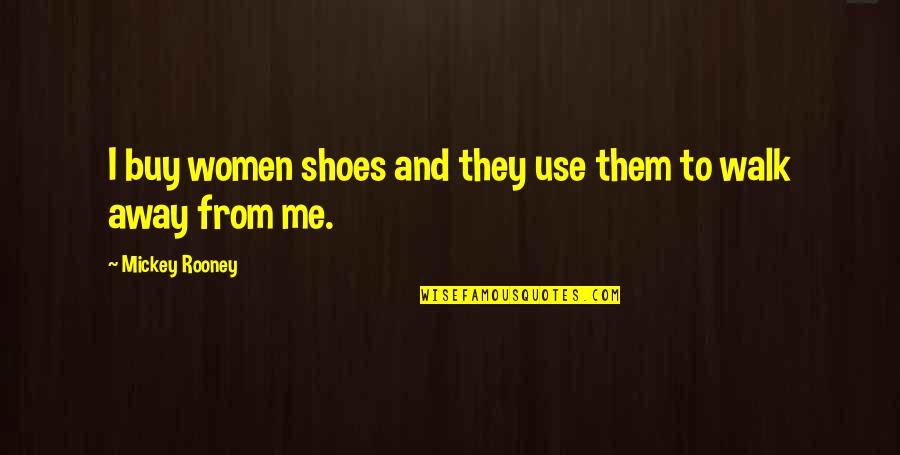 I buy women shoes and they use them to walk away from me. —
Mickey Rooney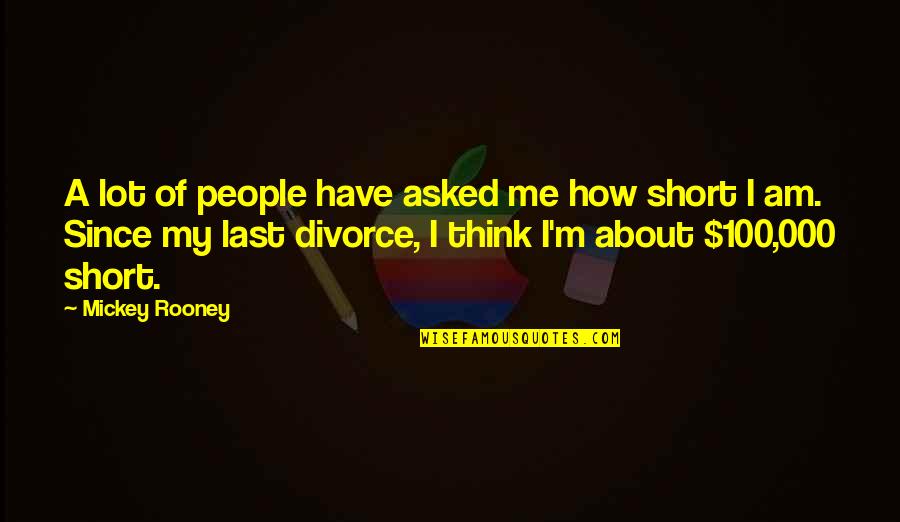 A lot of people have asked me how short I am. Since my last divorce, I think I'm about $100,000 short. —
Mickey Rooney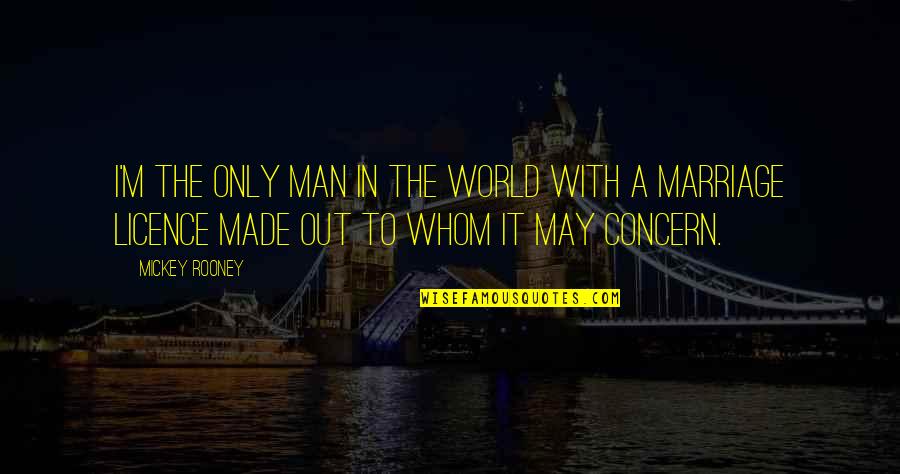 I'm the only man in the world with a marriage licence made out to whom it may concern. —
Mickey Rooney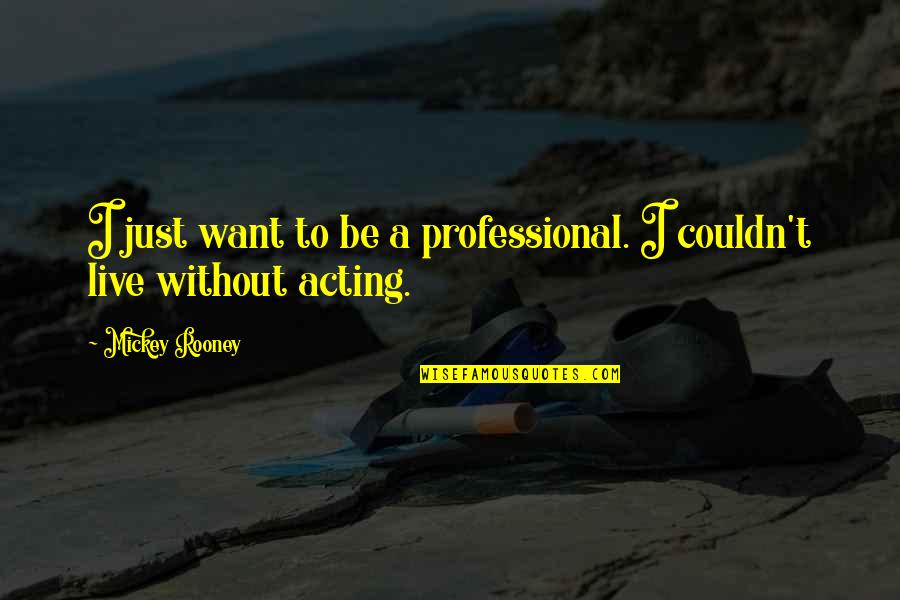 I just want to be a professional. I couldn't live without acting. —
Mickey Rooney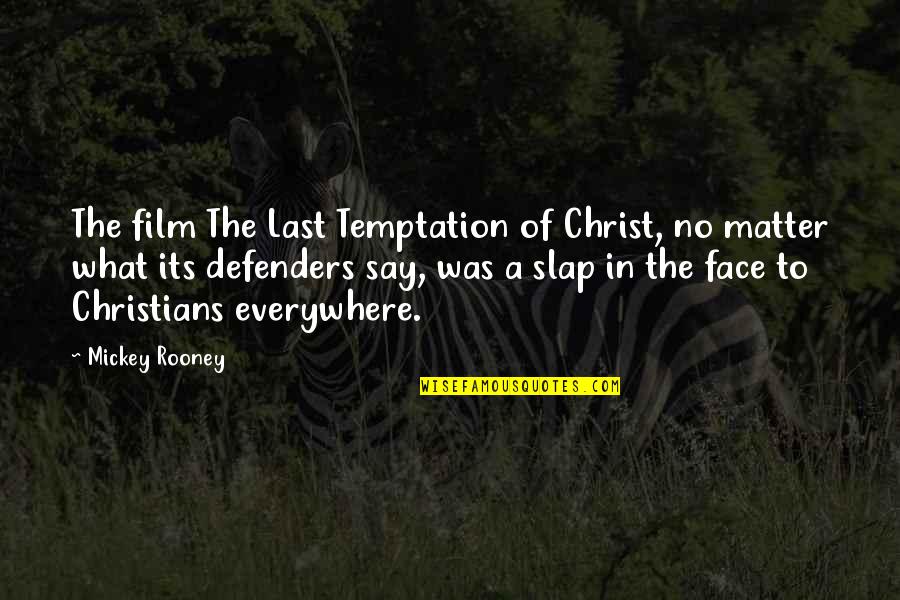 The film The Last Temptation of Christ, no matter what its defenders say, was a slap in the face to Christians everywhere. —
Mickey Rooney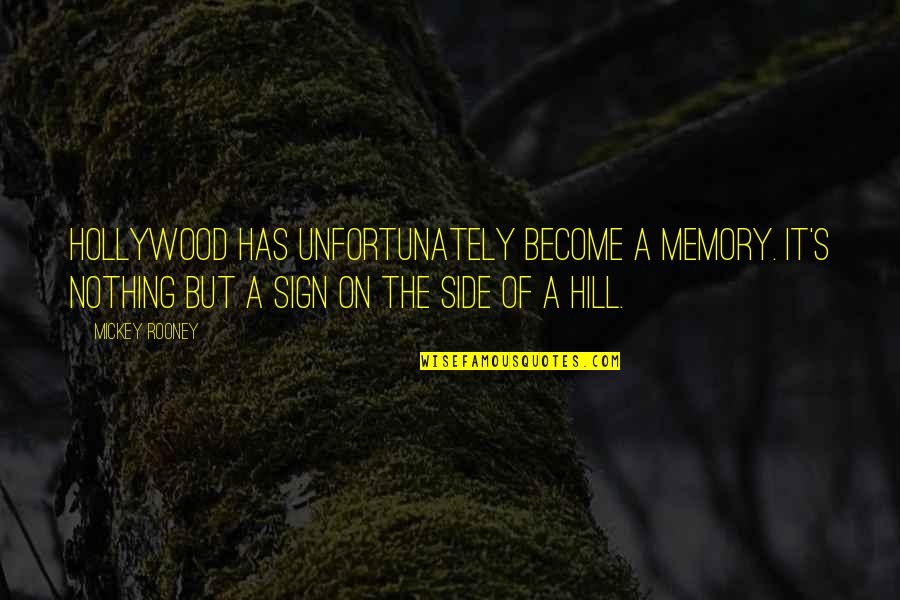 Hollywood has unfortunately become a memory. It's nothing but a sign on the side of a hill. —
Mickey Rooney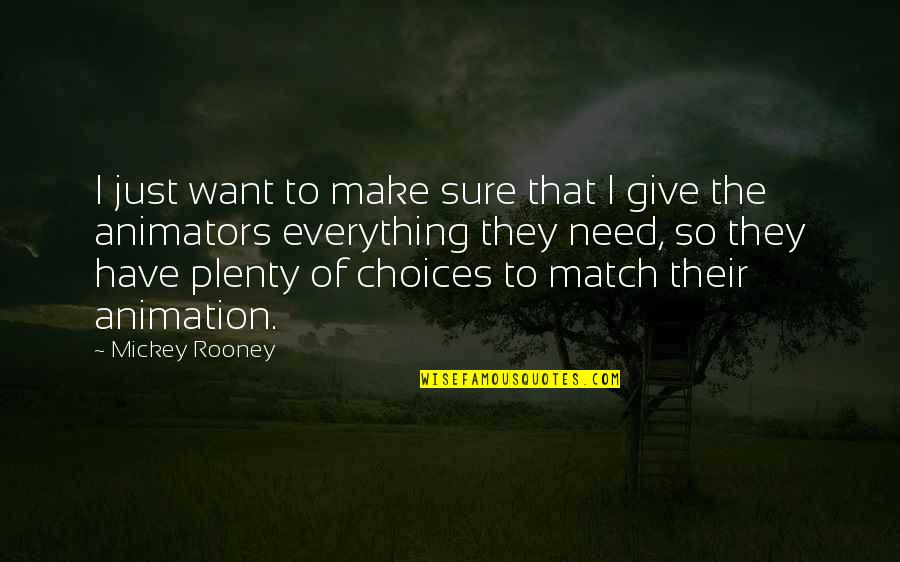 I just want to make sure that I give the animators everything they need, so they have plenty of choices to match their animation. —
Mickey Rooney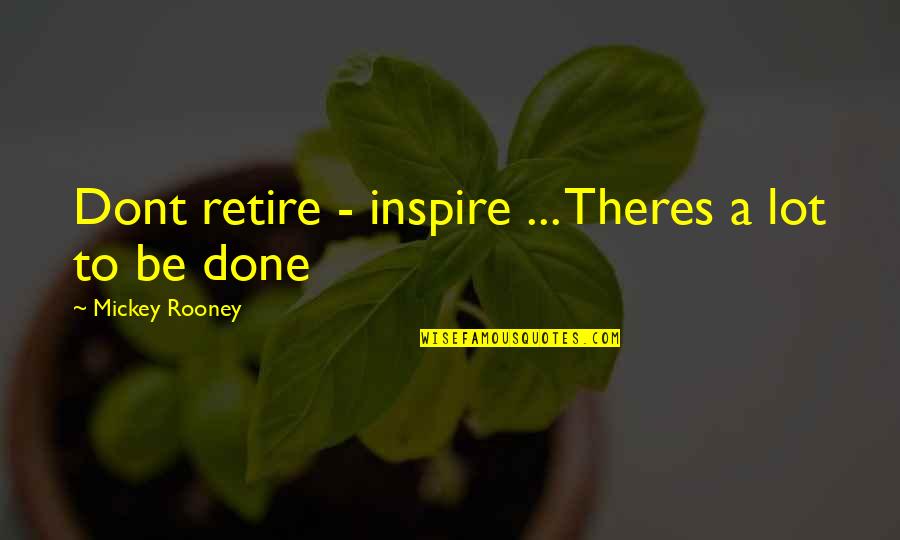 Dont retire - inspire ... Theres a lot to be done —
Mickey Rooney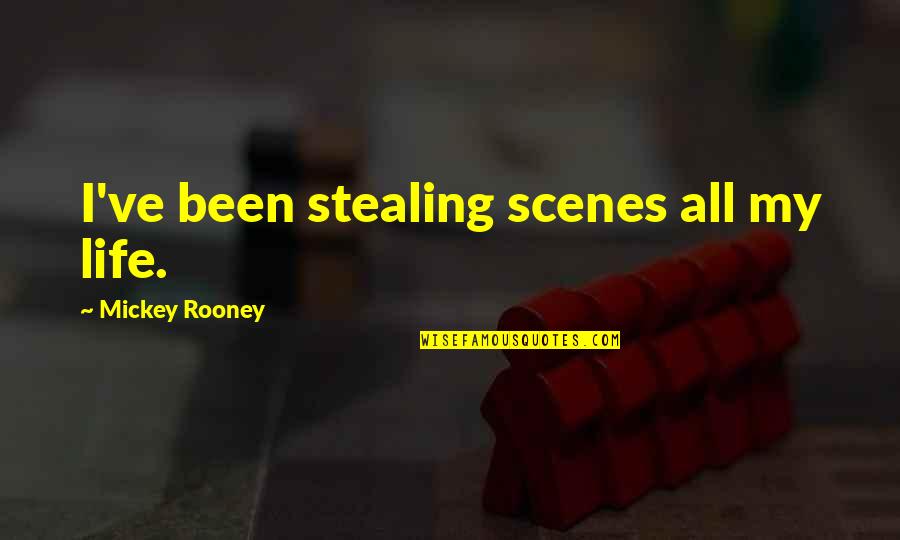 I've been stealing scenes all my life. —
Mickey Rooney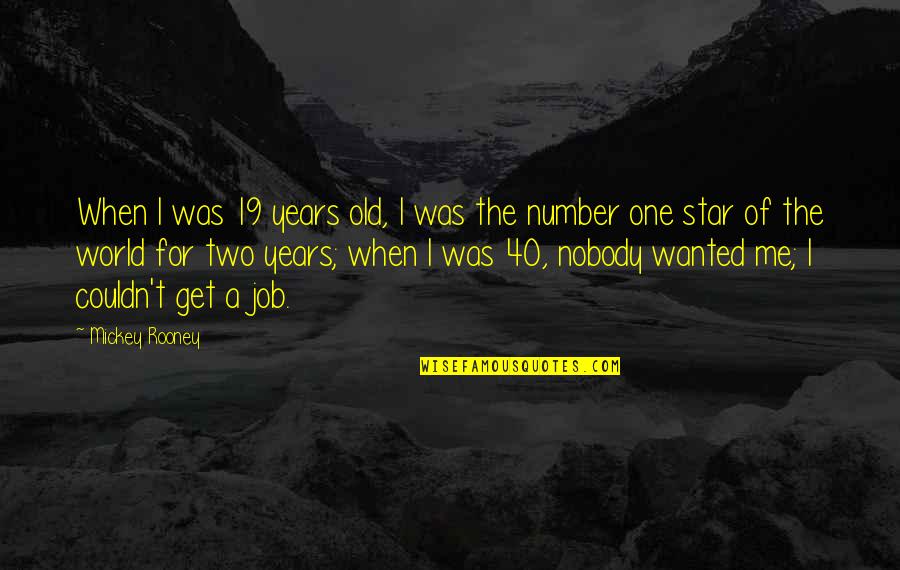 When I was 19 years old, I was the number one star of the world for two years; when I was 40, nobody wanted me; I couldn't get a job. —
Mickey Rooney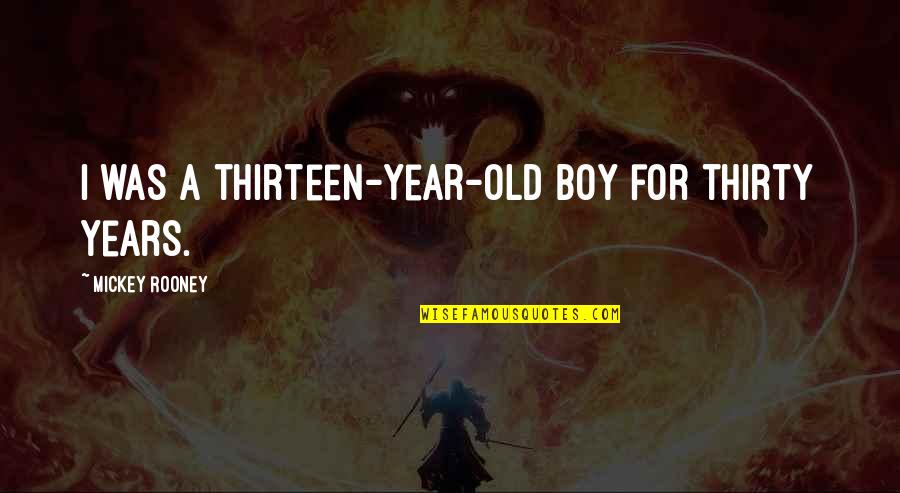 I was a thirteen-year-old boy for thirty years. —
Mickey Rooney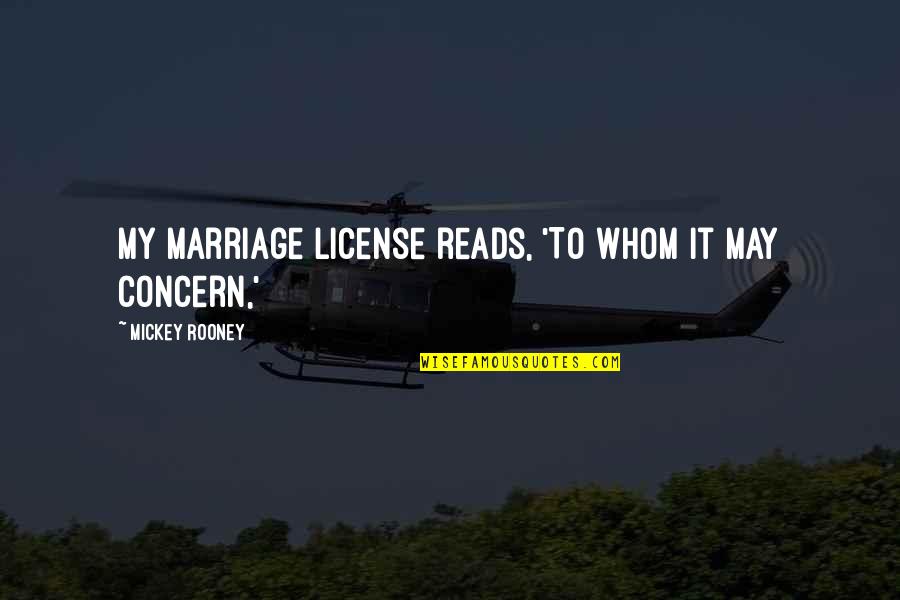 My marriage license reads, 'To whom it may concern,' —
Mickey Rooney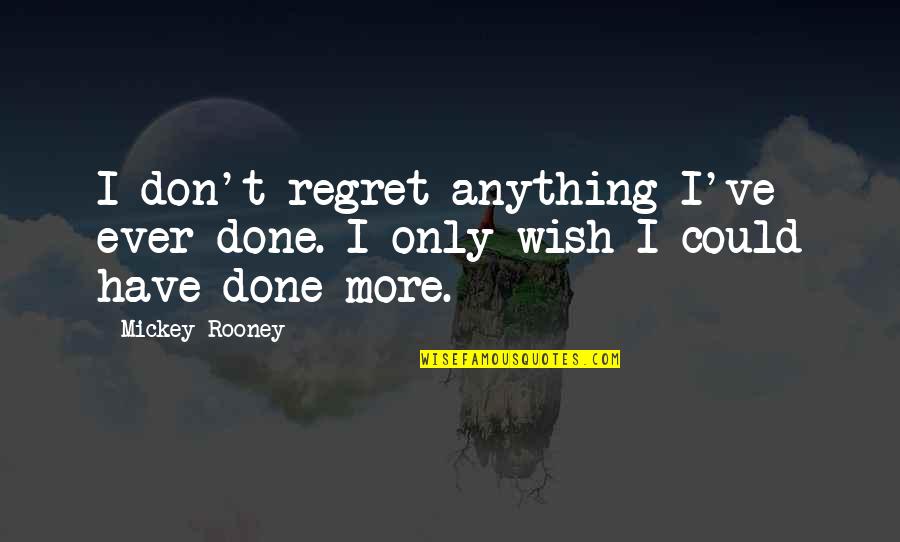 I don't regret anything I've ever done. I only wish I could have done more. —
Mickey Rooney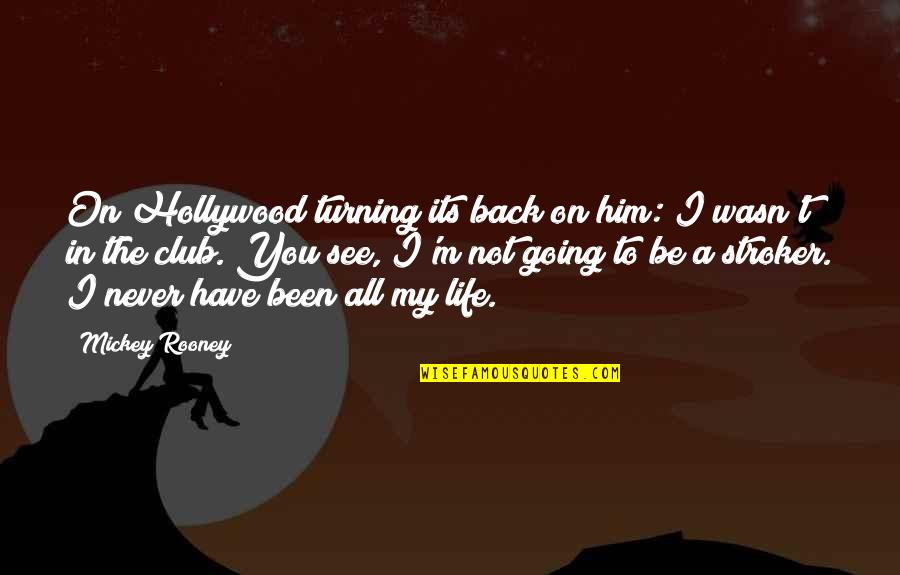 On Hollywood turning its back on him: I wasn't in the club. You see, I'm not going to be a stroker. I never have been all my life. —
Mickey Rooney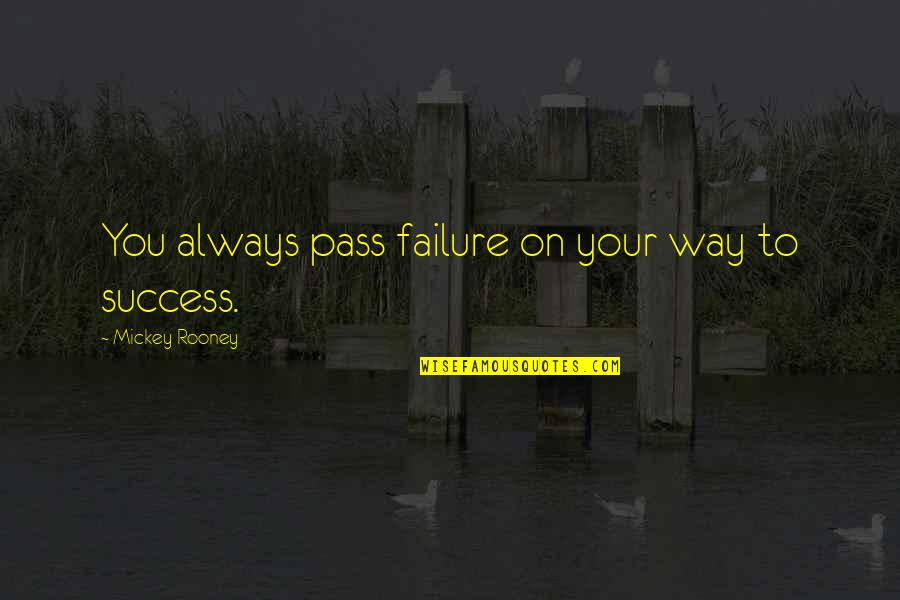 You always pass failure on your way to success. —
Mickey Rooney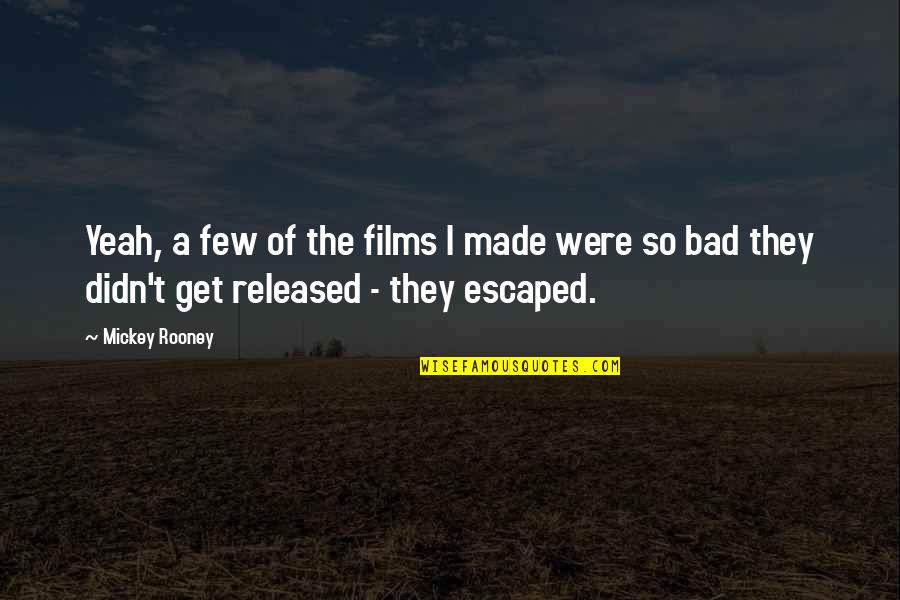 Yeah, a few of the films I made were so bad they didn't get released - they escaped. —
Mickey Rooney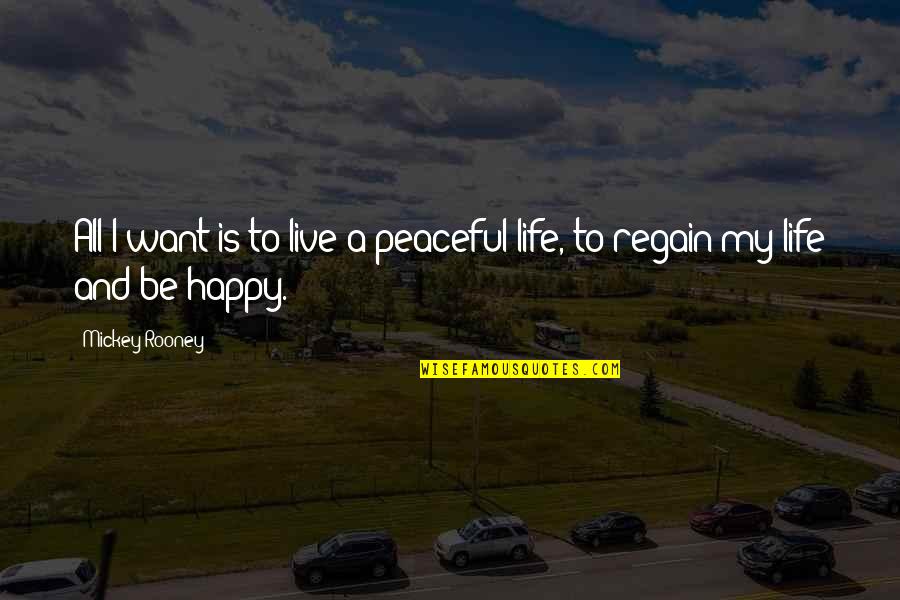 All I want is to live a peaceful life, to regain my life and be happy. —
Mickey Rooney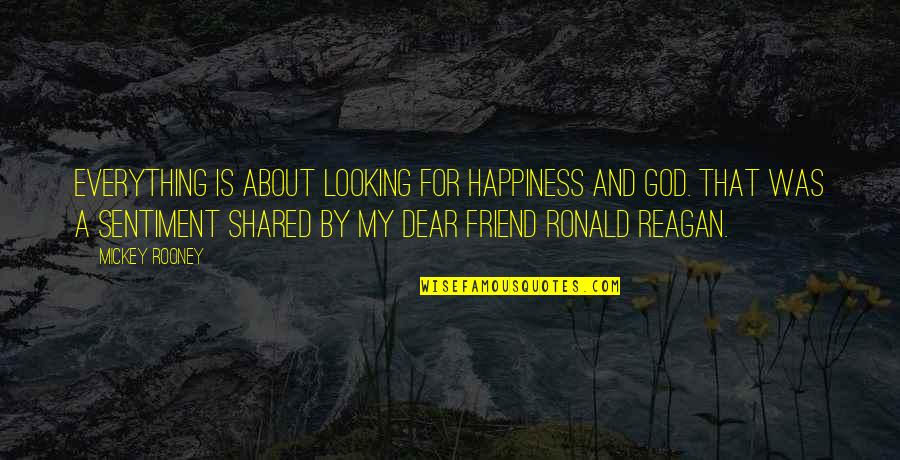 Everything is about looking for happiness and God. That was a sentiment shared by my dear friend Ronald Reagan. —
Mickey Rooney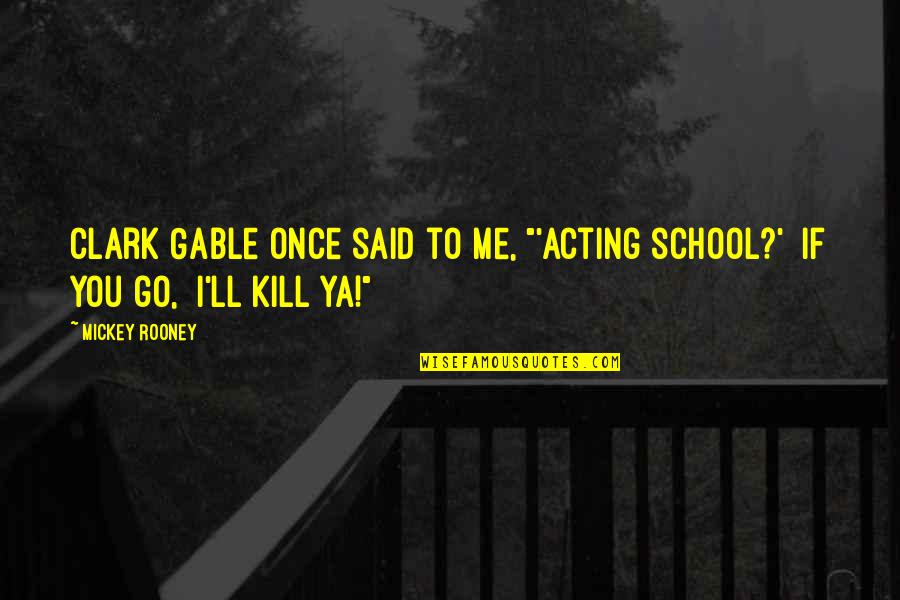 Clark Gable once said to me, "'Acting school?' [If you go,] I'll kill ya!" —
Mickey Rooney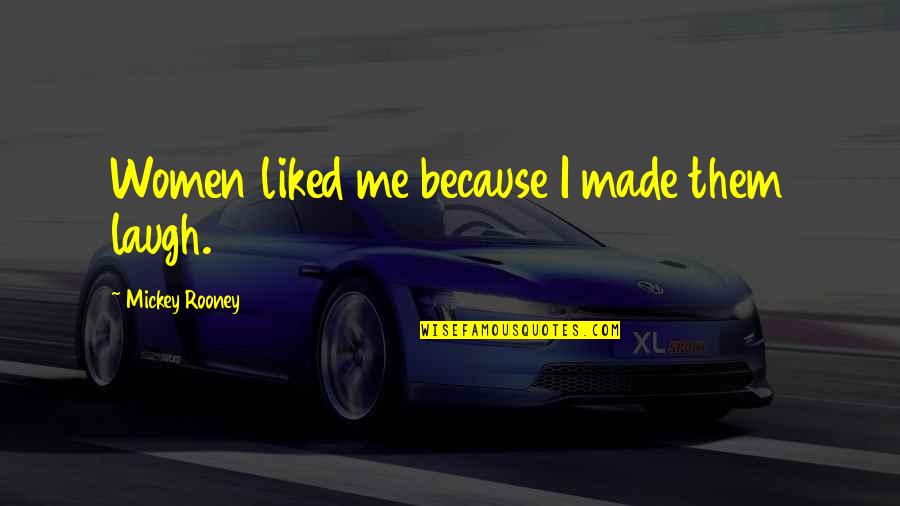 Women liked me because I made them laugh. —
Mickey Rooney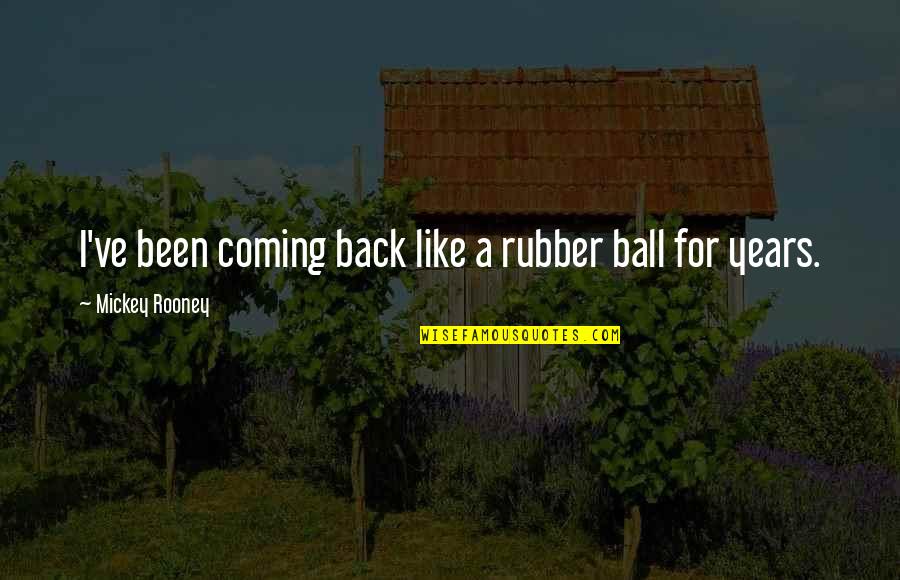 I've been coming back like a rubber ball for years. —
Mickey Rooney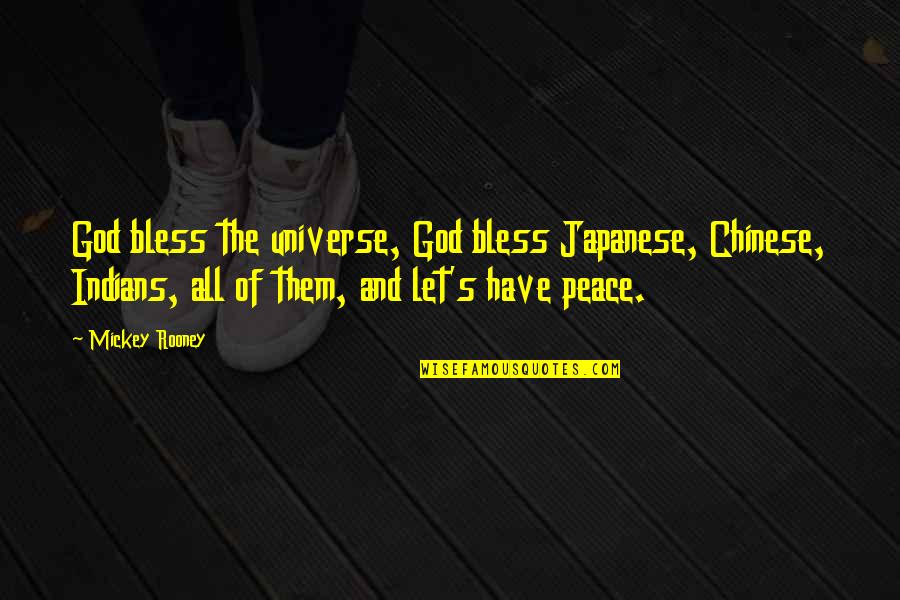 God bless the universe, God bless Japanese, Chinese, Indians, all of them, and let's have peace. —
Mickey Rooney