Michael Shannon Quotes
Collection of top 20 famous quotes about Michael Shannon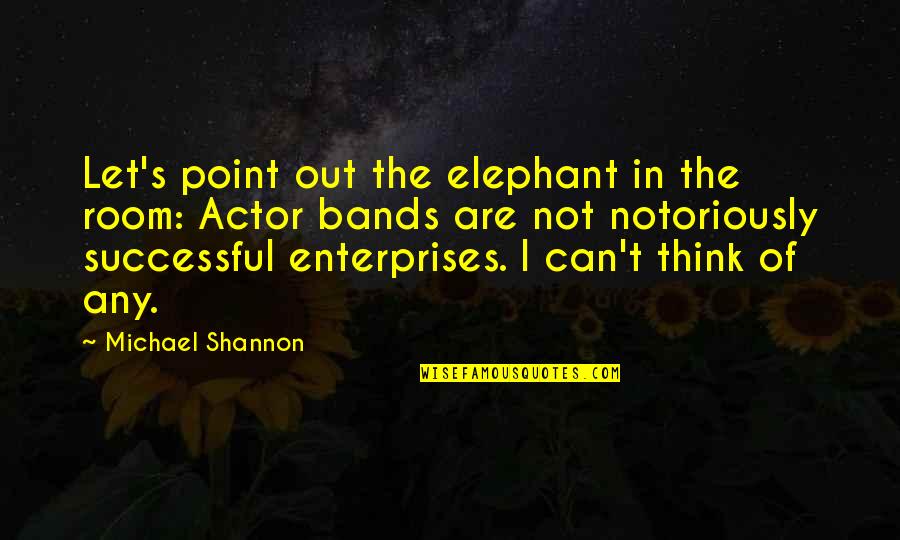 Let's point out the elephant in the room: Actor bands are not notoriously successful enterprises. I can't think of any.
—
Michael Shannon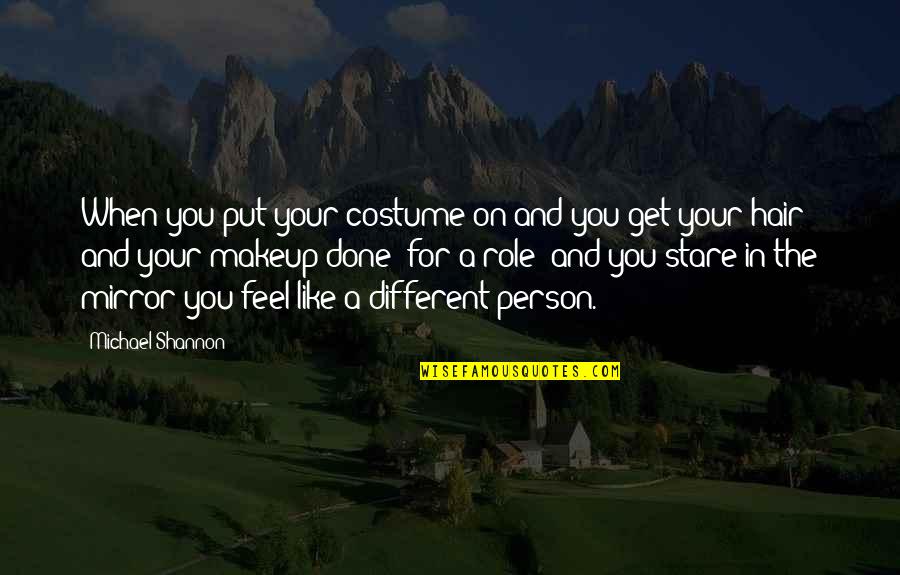 When you put your costume on and you get your hair and your makeup done [for a role] and you stare in the mirror you feel like a different person. —
Michael Shannon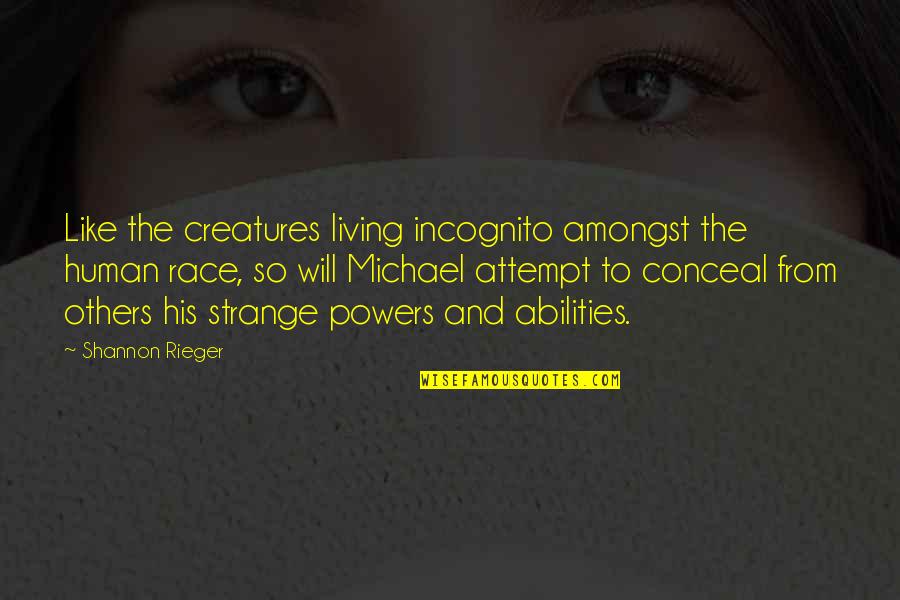 Like the creatures living incognito amongst the human race, so will Michael attempt to conceal from others his strange powers and abilities. —
Shannon Rieger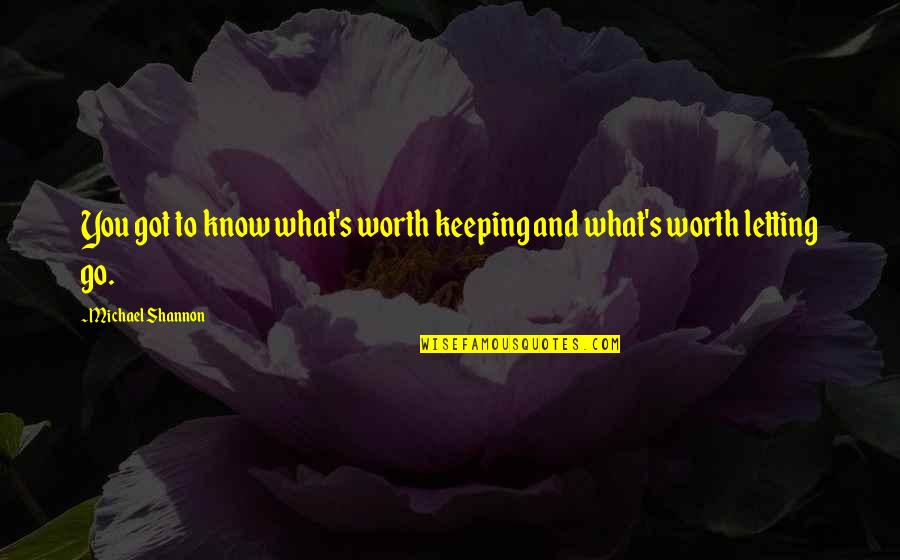 You got to know what's worth keeping and what's worth letting go. —
Michael Shannon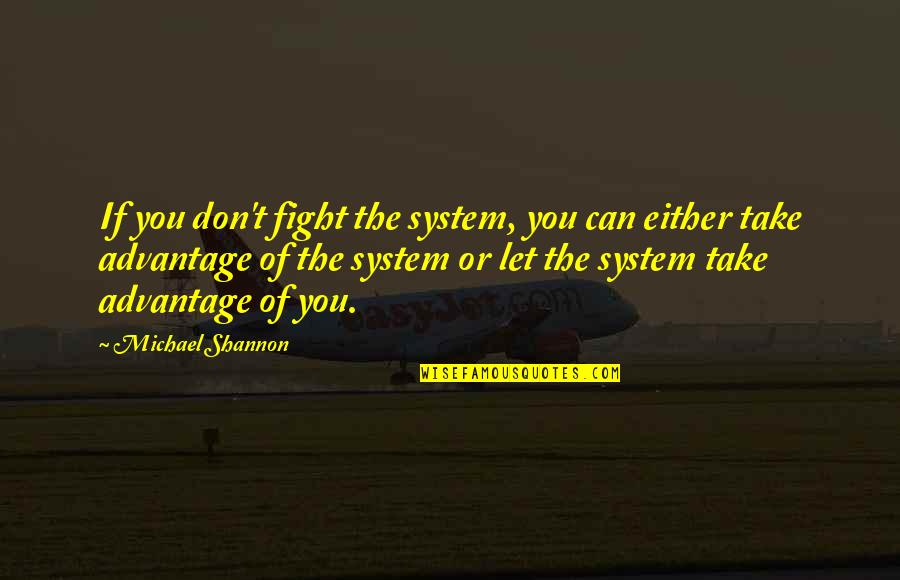 If you don't fight the system, you can either take advantage of the system or let the system take advantage of you. —
Michael Shannon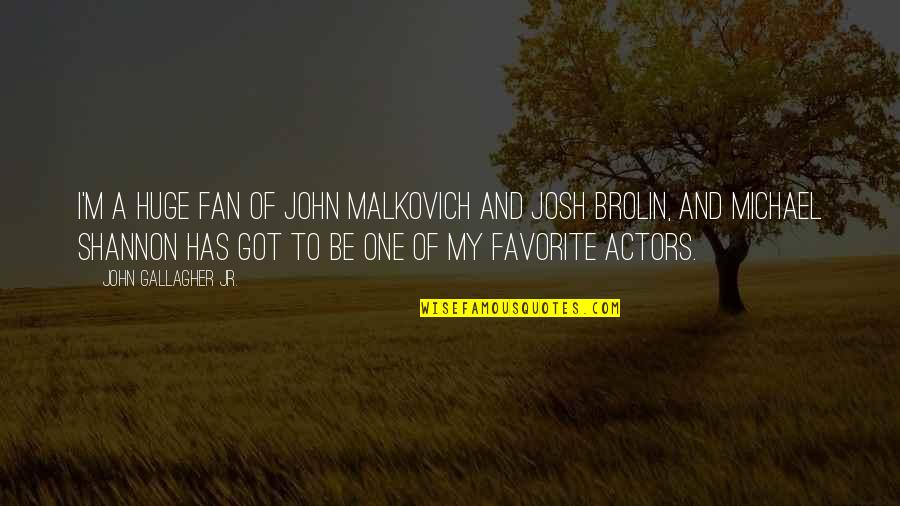 I'm a huge fan of John Malkovich and Josh Brolin, and Michael Shannon has got to be one of my favorite actors. —
John Gallagher Jr.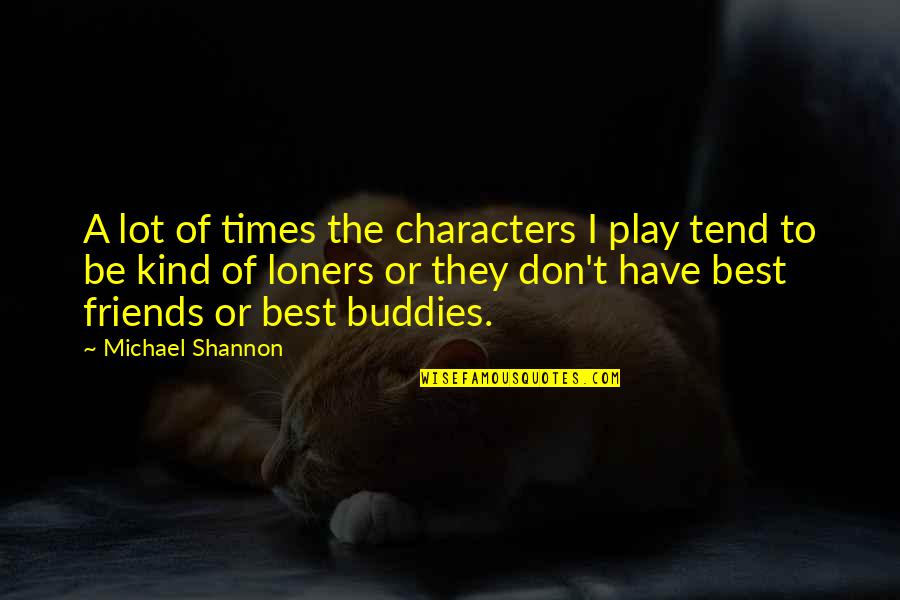 A lot of times the characters I play tend to be kind of loners or they don't have best friends or best buddies. —
Michael Shannon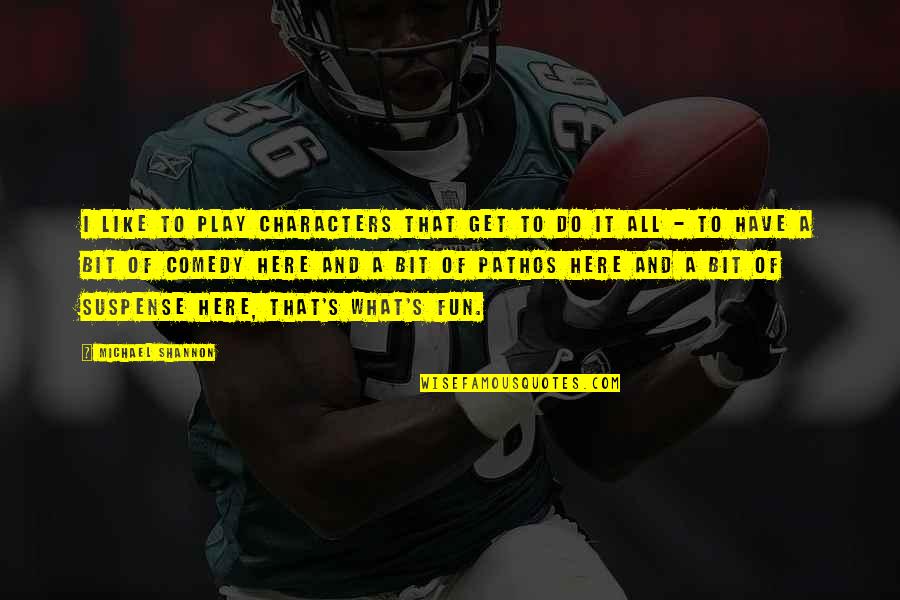 I like to play characters that get to do it all - to have a bit of comedy here and a bit of pathos here and a bit of suspense here, that's what's fun. —
Michael Shannon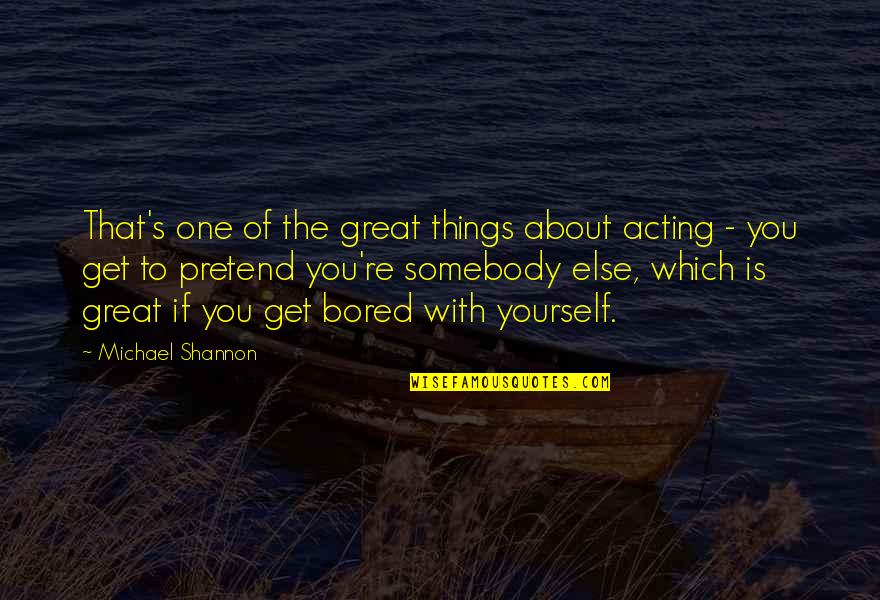 That's one of the great things about acting - you get to pretend you're somebody else, which is great if you get bored with yourself. —
Michael Shannon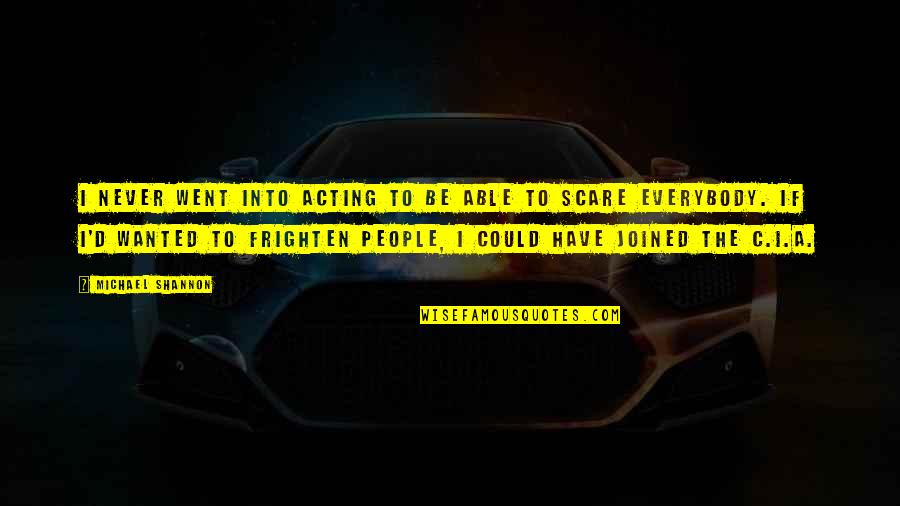 I never went into acting to be able to scare everybody. If I'd wanted to frighten people, I could have joined the C.I.A. —
Michael Shannon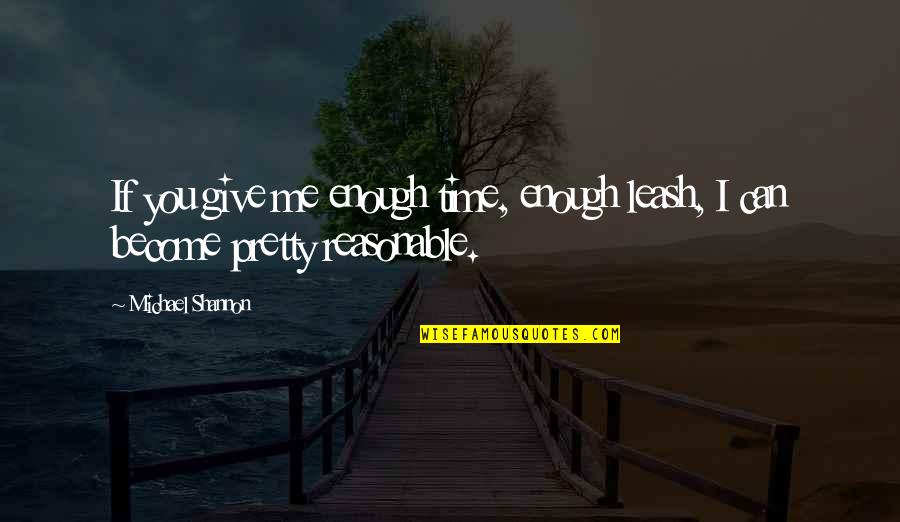 If you give me enough time, enough leash, I can become pretty reasonable. —
Michael Shannon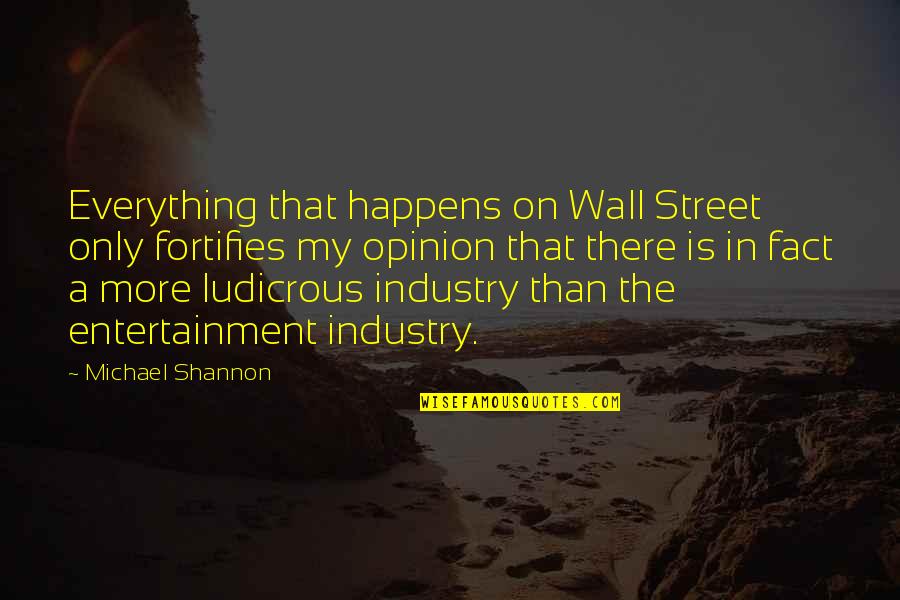 Everything that happens on Wall Street only fortifies my opinion that there is in fact a more ludicrous industry than the entertainment industry. —
Michael Shannon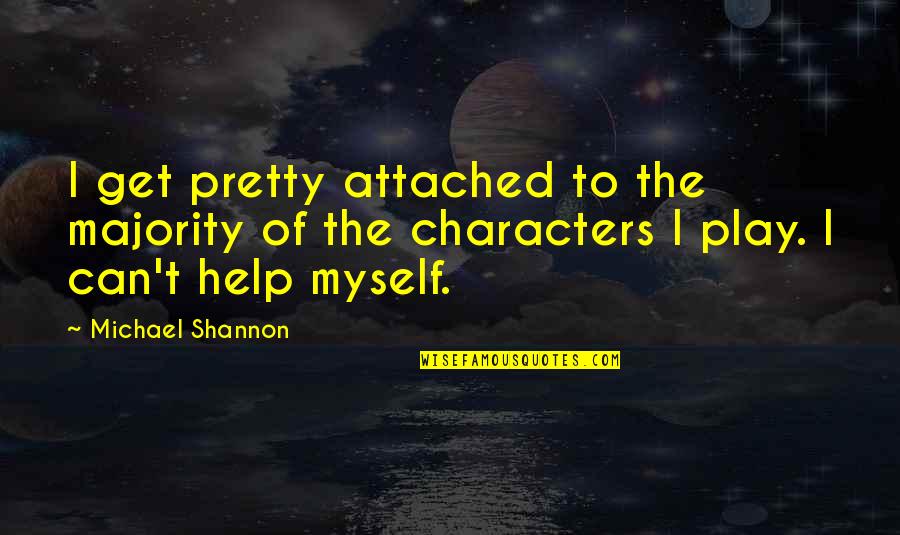 I get pretty attached to the majority of the characters I play. I can't help myself. —
Michael Shannon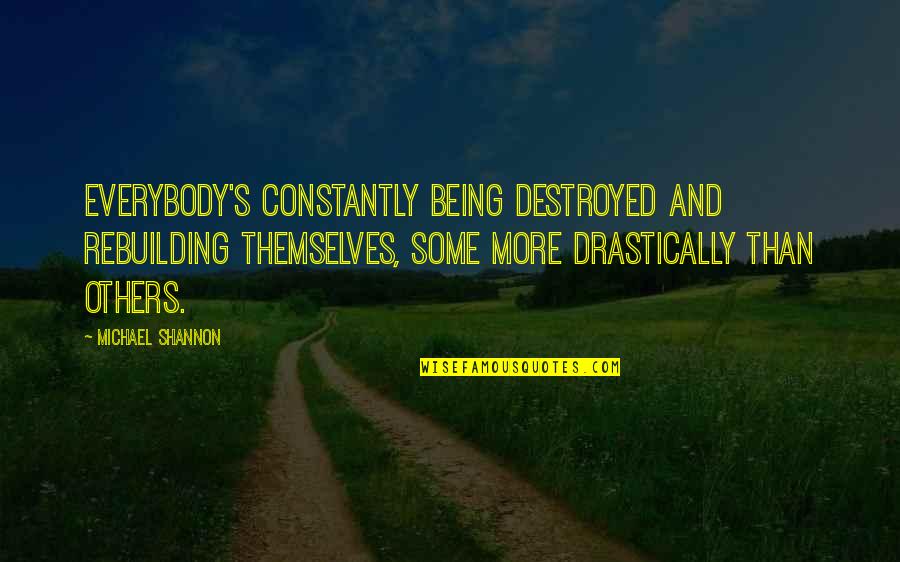 Everybody's constantly being destroyed and rebuilding themselves, some more drastically than others. —
Michael Shannon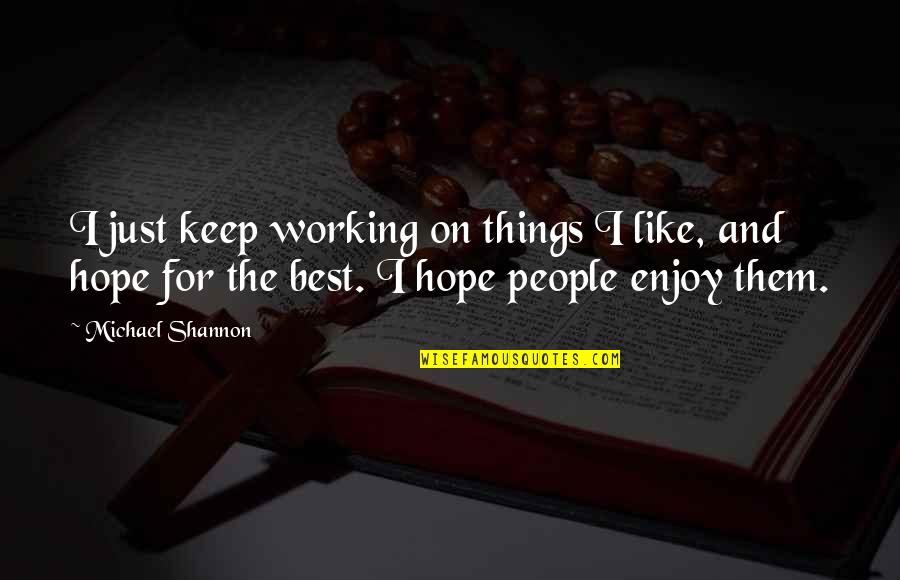 I just keep working on things I like, and hope for the best. I hope people enjoy them. —
Michael Shannon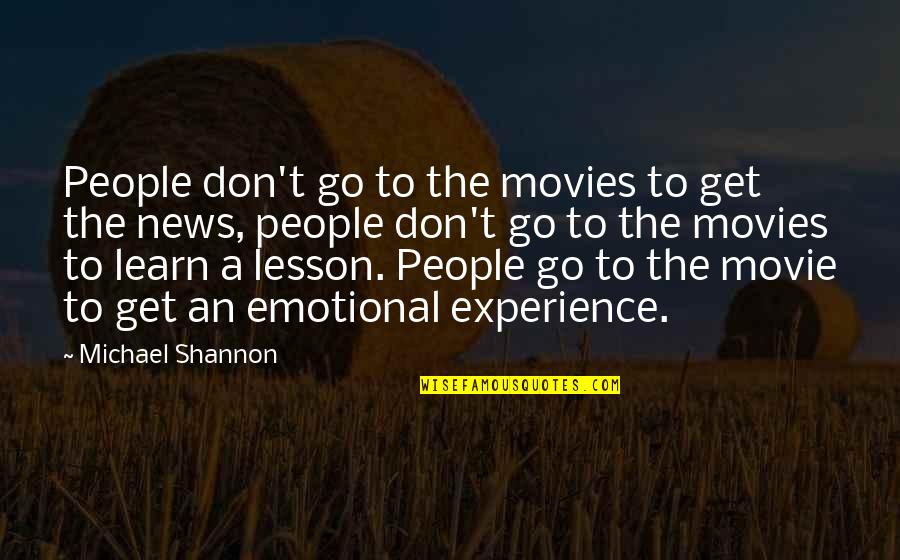 People don't go to the movies to get the news, people don't go to the movies to learn a lesson. People go to the movie to get an emotional experience. —
Michael Shannon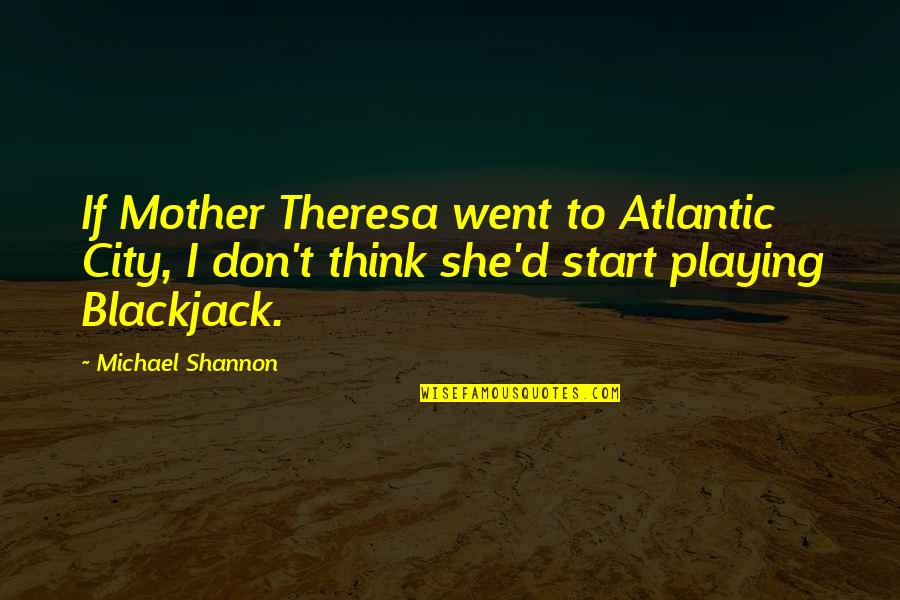 If Mother Theresa went to Atlantic City, I don't think she'd start playing Blackjack. —
Michael Shannon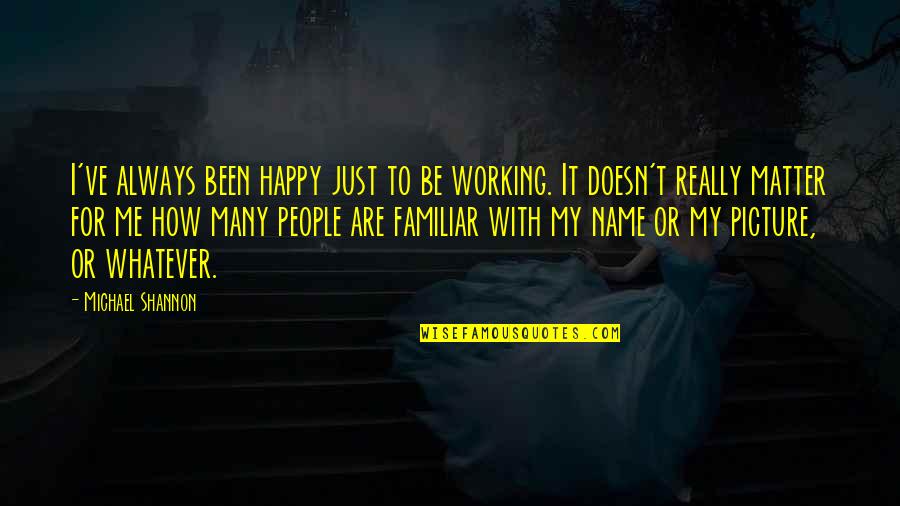 I've always been happy just to be working. It doesn't really matter for me how many people are familiar with my name or my picture, or whatever. —
Michael Shannon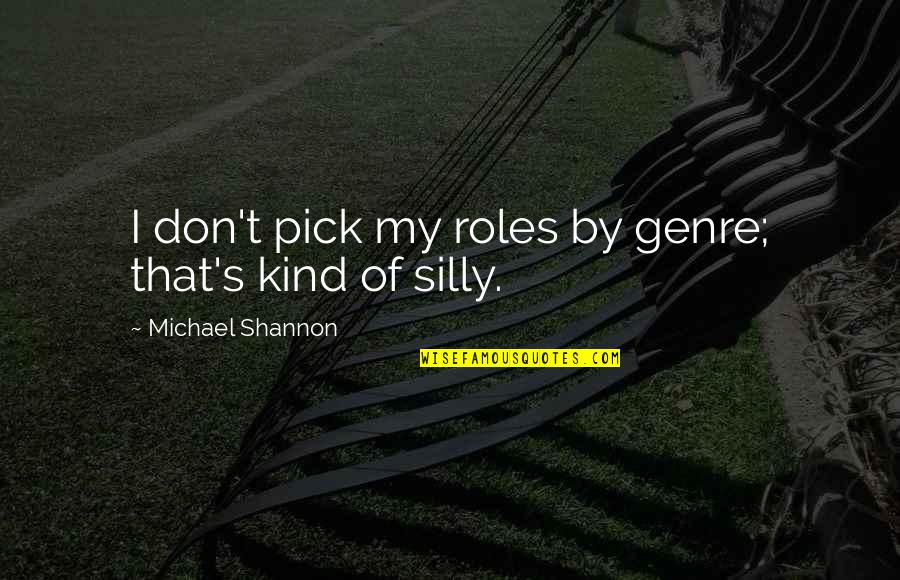 I don't pick my roles by genre; that's kind of silly. —
Michael Shannon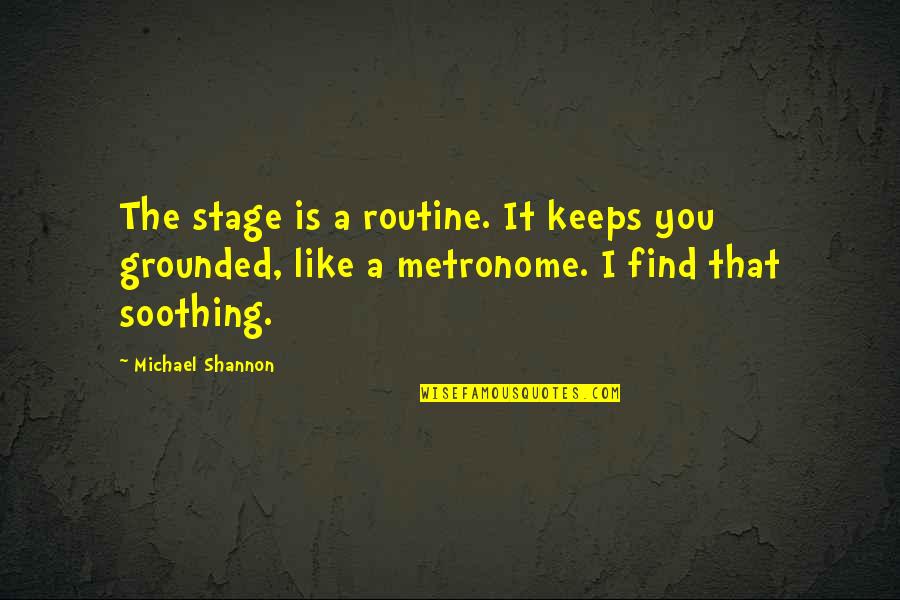 The stage is a routine. It keeps you grounded, like a metronome. I find that soothing. —
Michael Shannon