Messy Hair Quotes
Collection of top 14 famous quotes about Messy Hair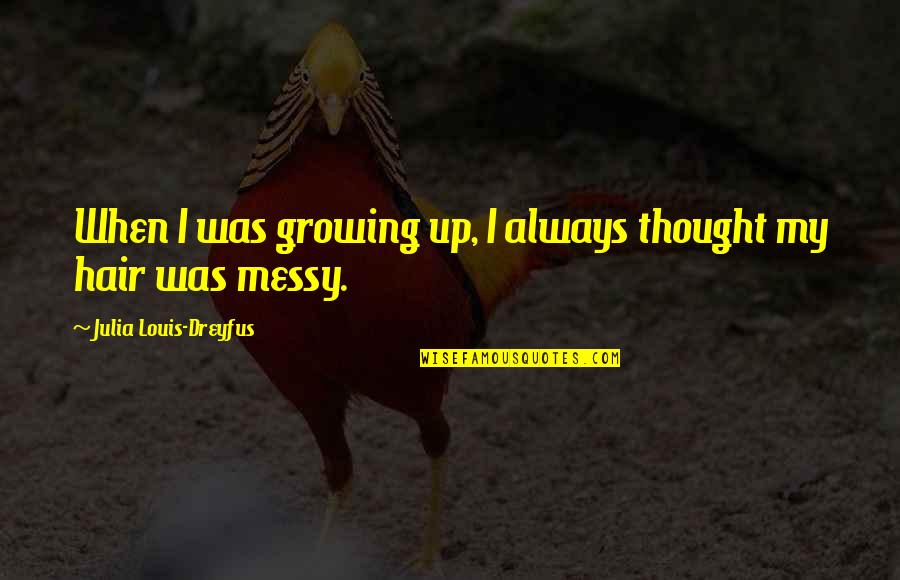 When I was growing up, I always thought my hair was messy. —
Julia Louis-Dreyfus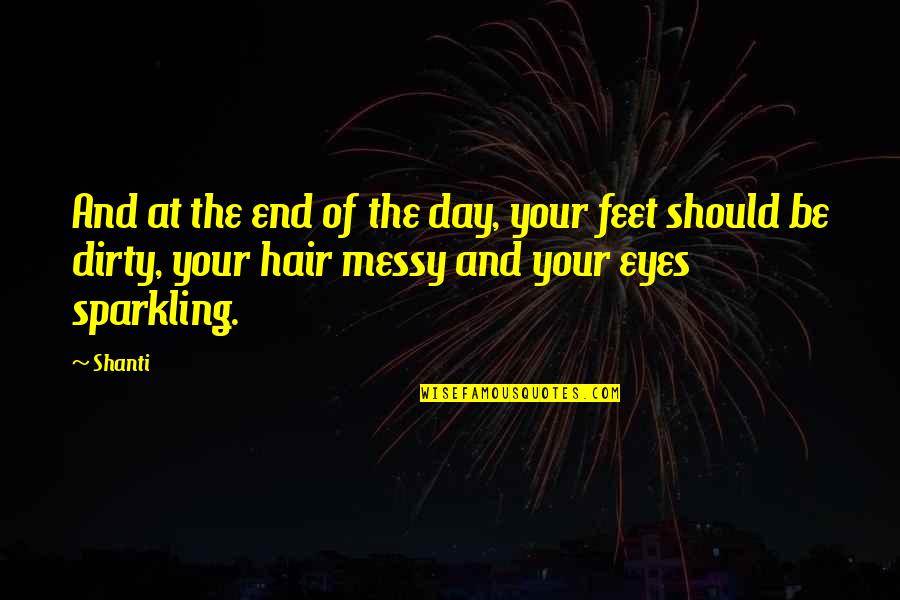 And at the end of the day, your feet should be dirty, your hair messy and your eyes sparkling. —
Shanti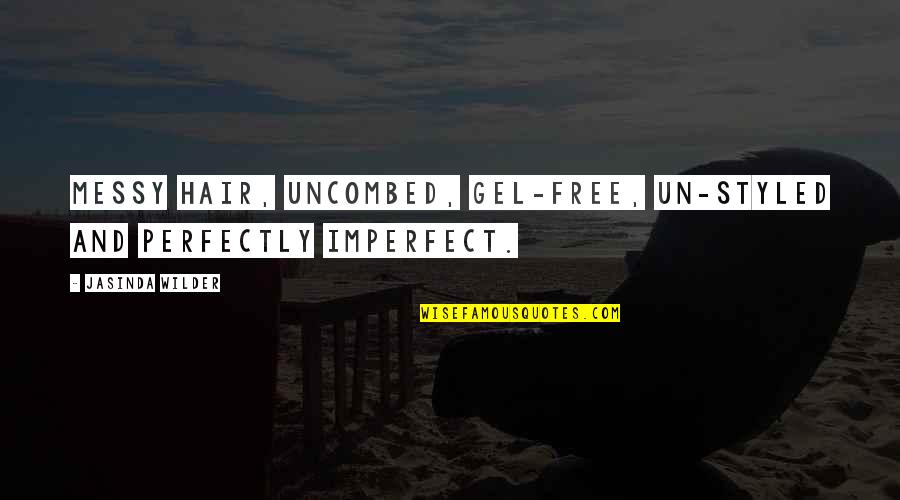 Messy hair
, uncombed, gel-free, un-styled and perfectly imperfect. —
Jasinda Wilder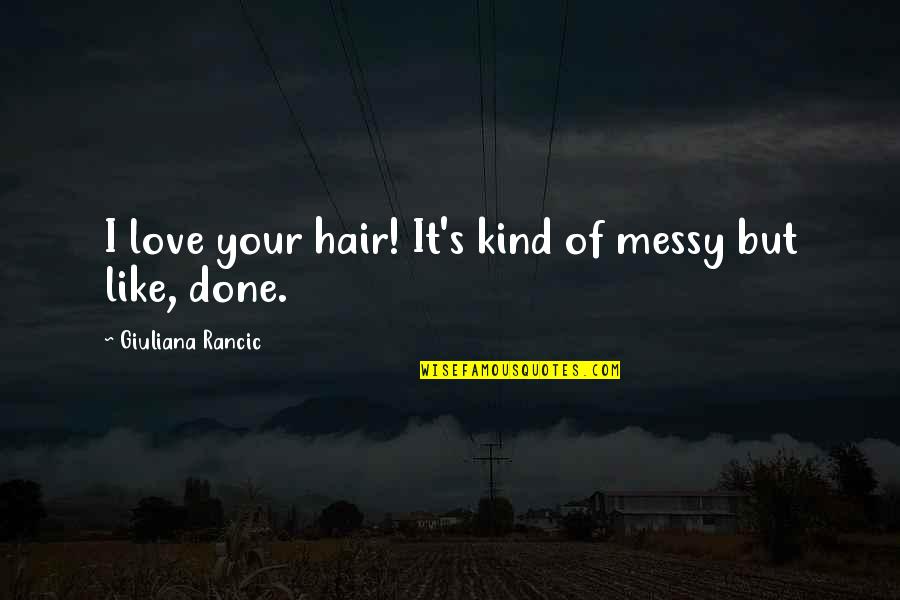 I love your hair! It's kind of messy but like, done. —
Giuliana Rancic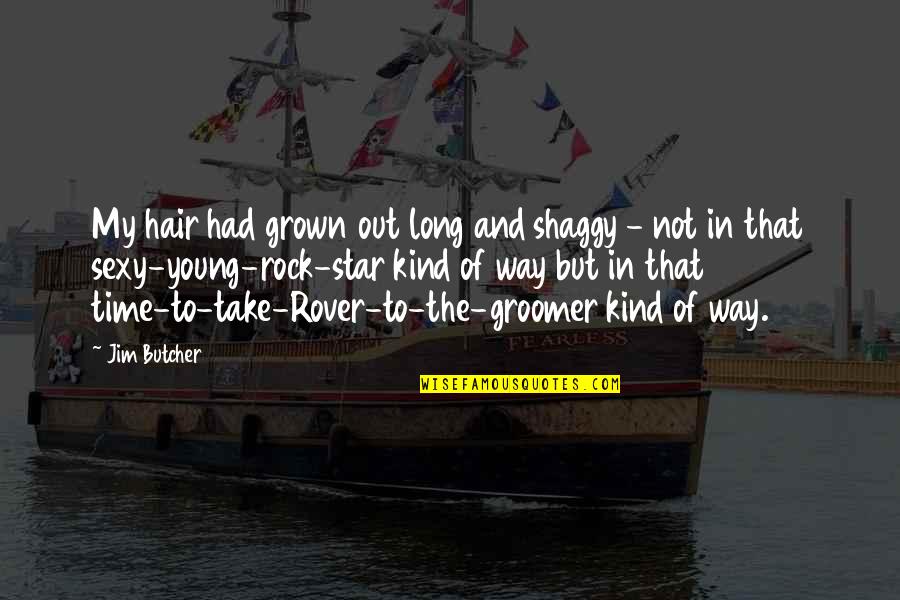 My hair had grown out long and shaggy - not in that sexy-young-rock-star kind of way but in that time-to-take-Rover-to-the-groomer kind of way. —
Jim Butcher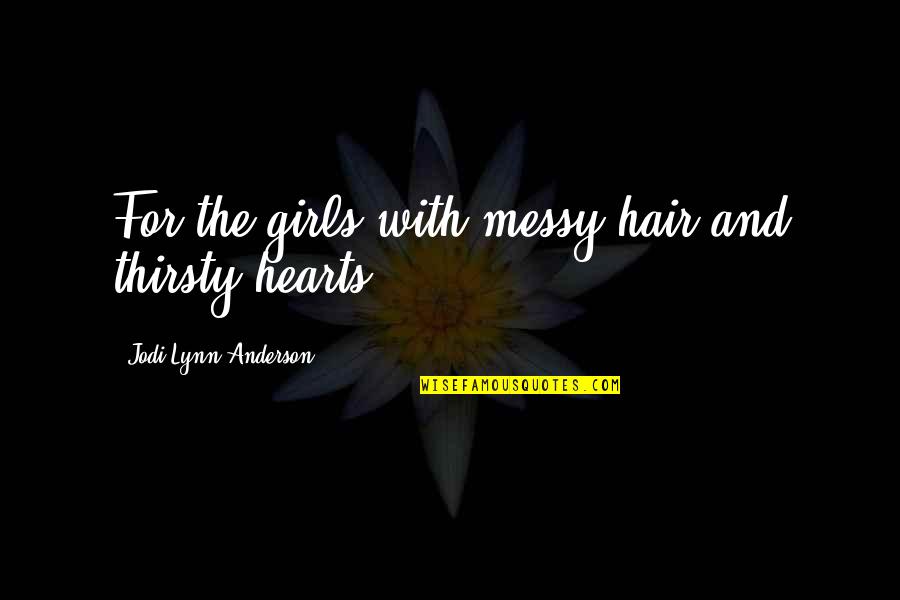 For the girls with
messy hair
and thirsty hearts. —
Jodi Lynn Anderson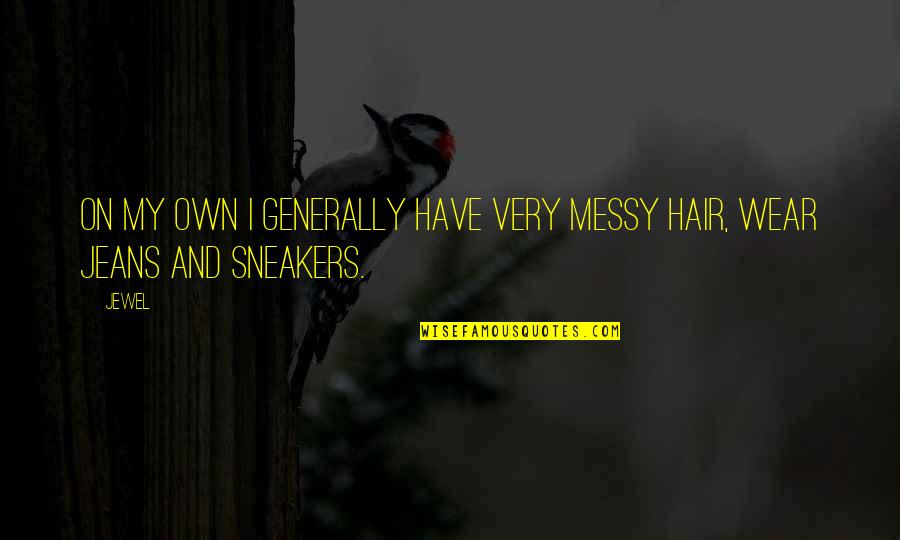 On my own I generally have very
messy hair
, wear jeans and sneakers. —
Jewel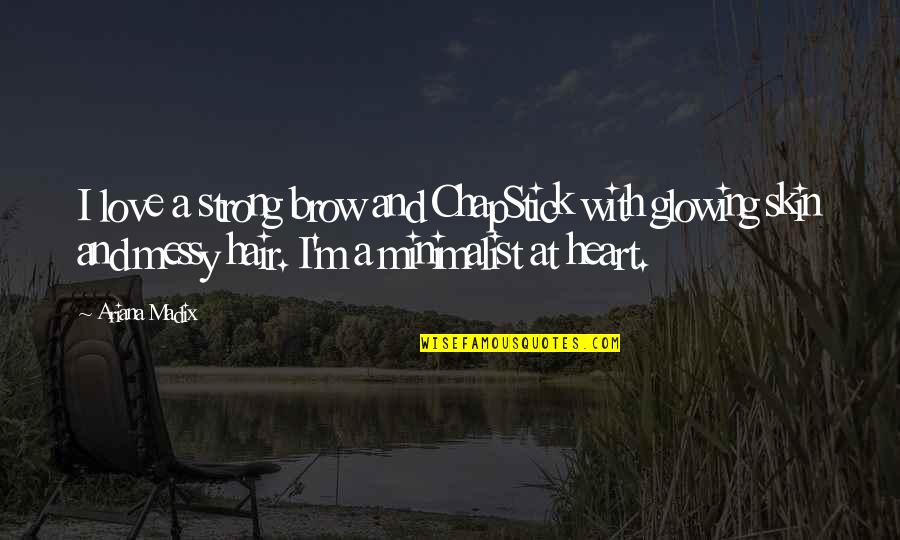 I love a strong brow and ChapStick with glowing skin and
messy hair
. I'm a minimalist at heart. —
Ariana Madix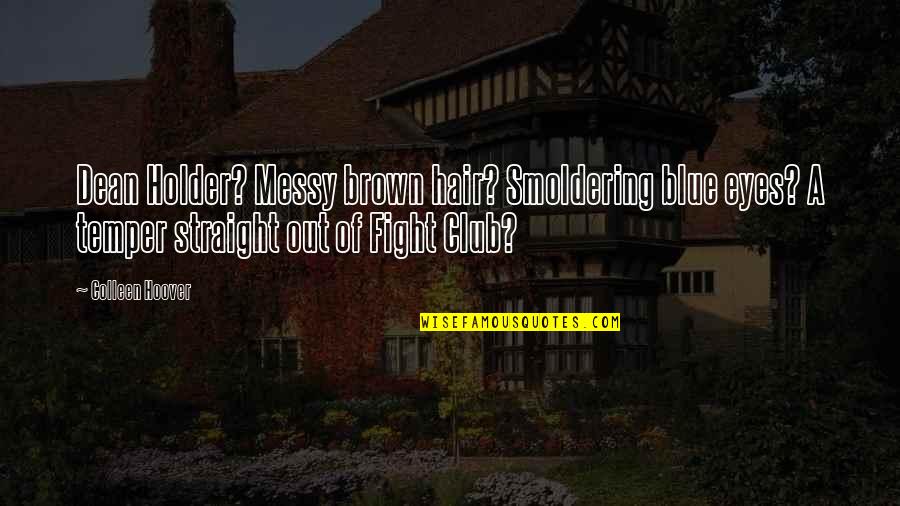 Dean Holder? Messy brown hair? Smoldering blue eyes? A temper straight out of Fight Club? —
Colleen Hoover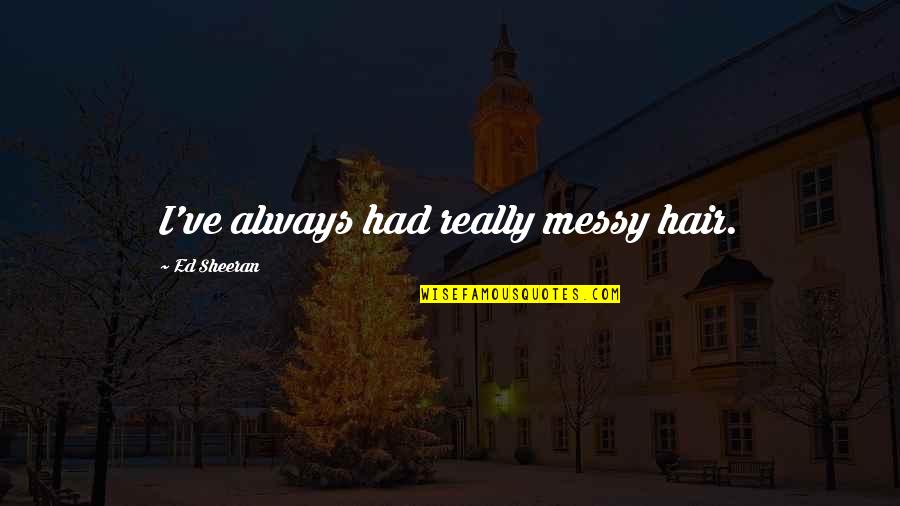 I've always had really
messy hair
. —
Ed Sheeran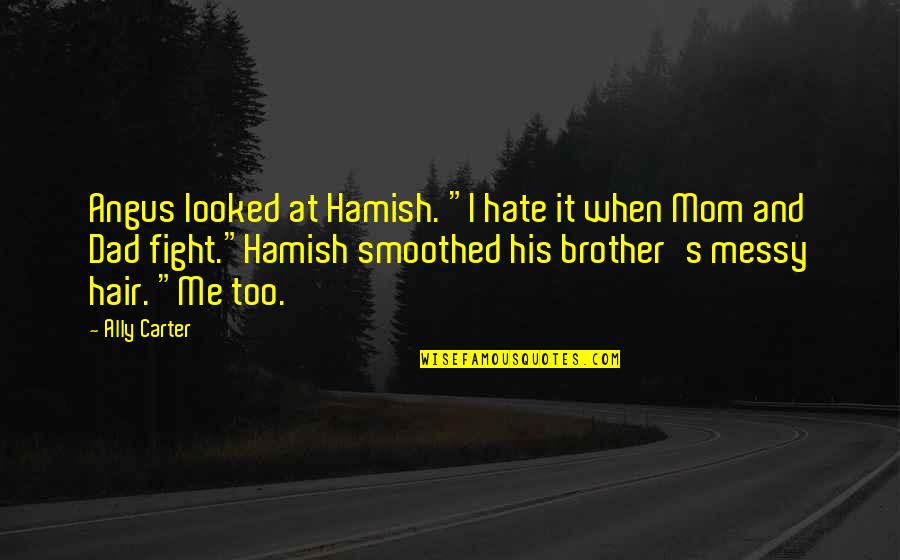 Angus looked at Hamish. "I hate it when Mom and Dad fight."
Hamish smoothed his brother's
messy hair
. "Me too. —
Ally Carter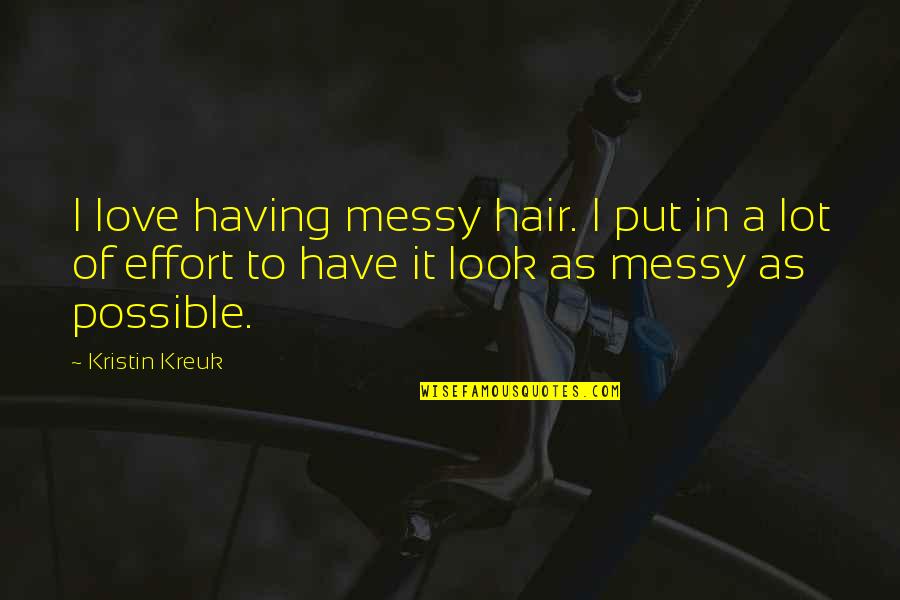 I love having
messy hair
. I put in a lot of effort to have it look as messy as possible. —
Kristin Kreuk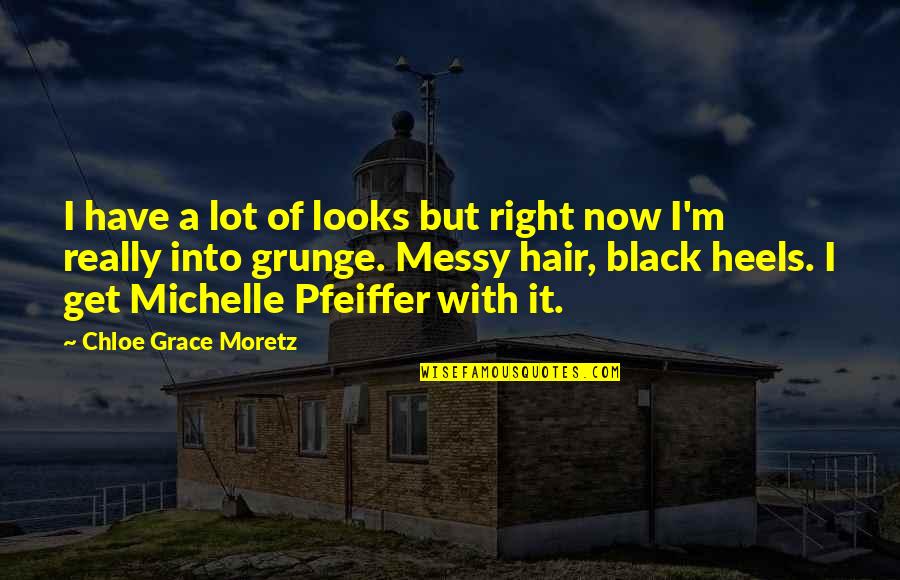 I have a lot of looks but right now I'm really into grunge.
Messy hair
, black heels. I get Michelle Pfeiffer with it. —
Chloe Grace Moretz