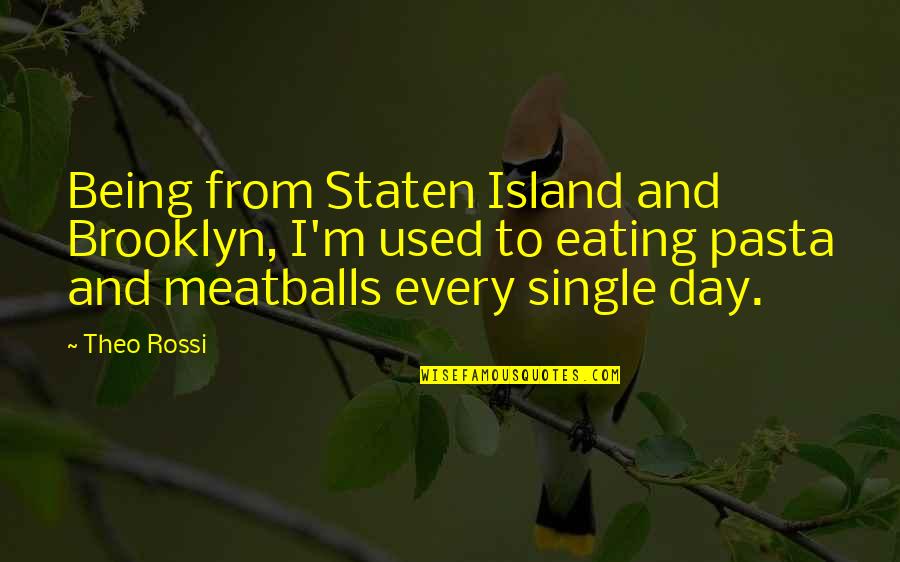 Being from Staten Island and Brooklyn, I'm used to eating pasta and meatballs every single day.
—
Theo Rossi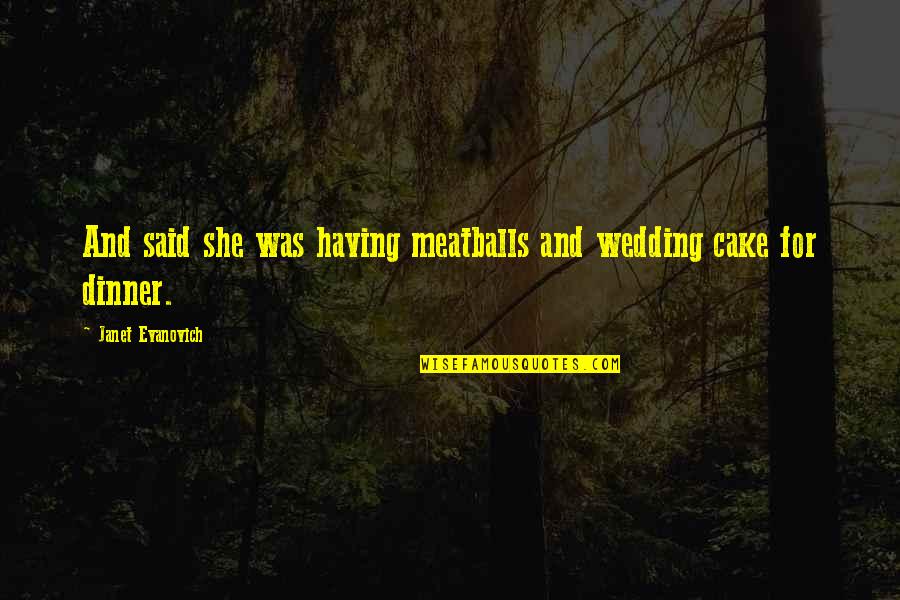 And said she was having meatballs and wedding cake for dinner.
—
Janet Evanovich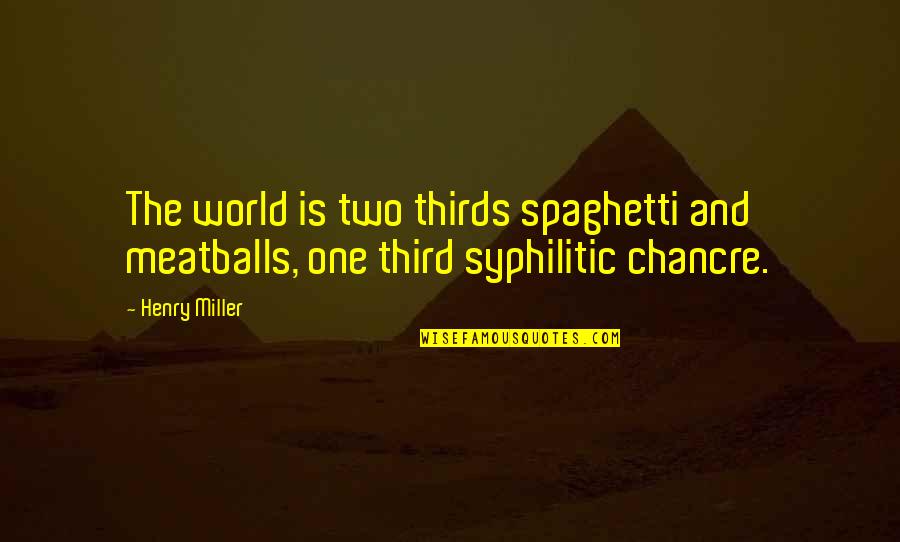 The world is two thirds spaghetti and meatballs, one third syphilitic chancre.
—
Henry Miller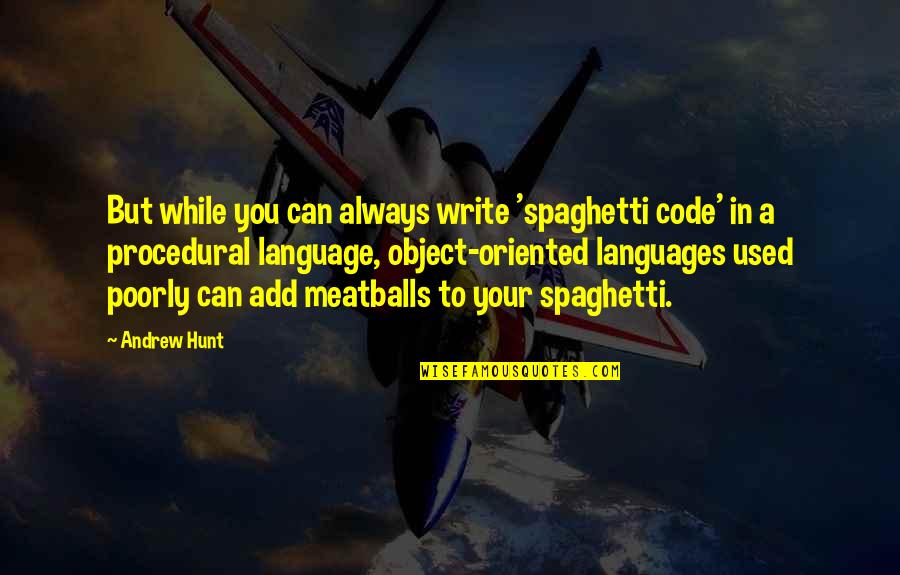 But while you can always write 'spaghetti code' in a procedural language, object-oriented languages used poorly can add meatballs to your spaghetti.
—
Andrew Hunt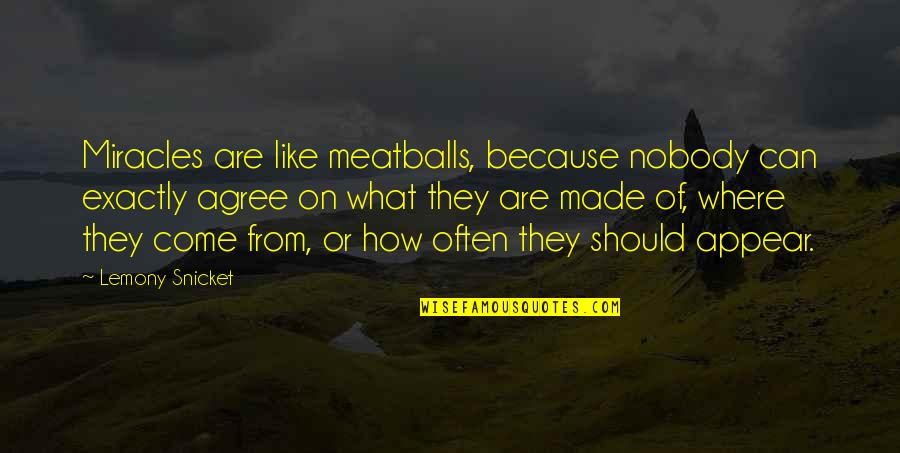 Miracles are like meatballs, because nobody can exactly agree on what they are made of, where they come from, or how often they should appear.
—
Lemony Snicket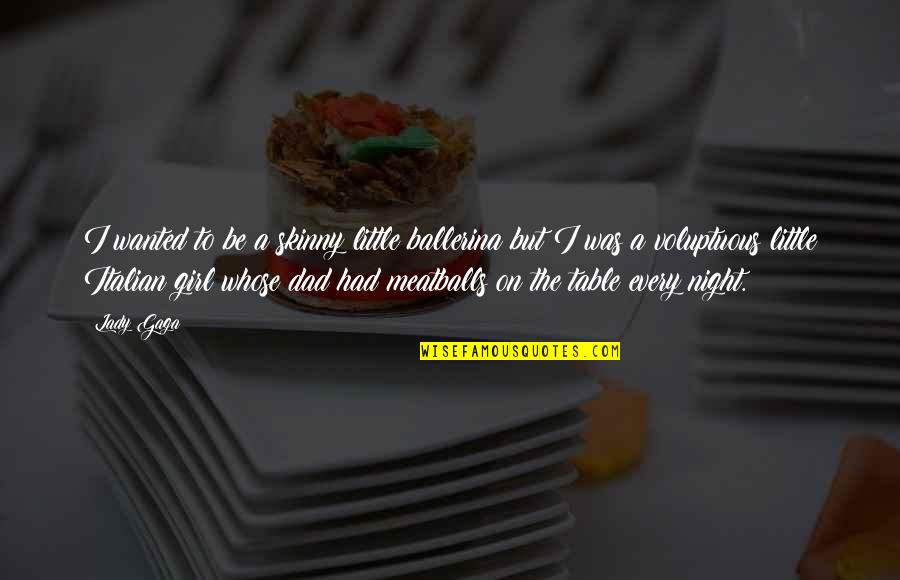 I wanted to be a skinny little ballerina but I was a voluptuous little Italian girl whose dad had meatballs on the table every night.
—
Lady Gaga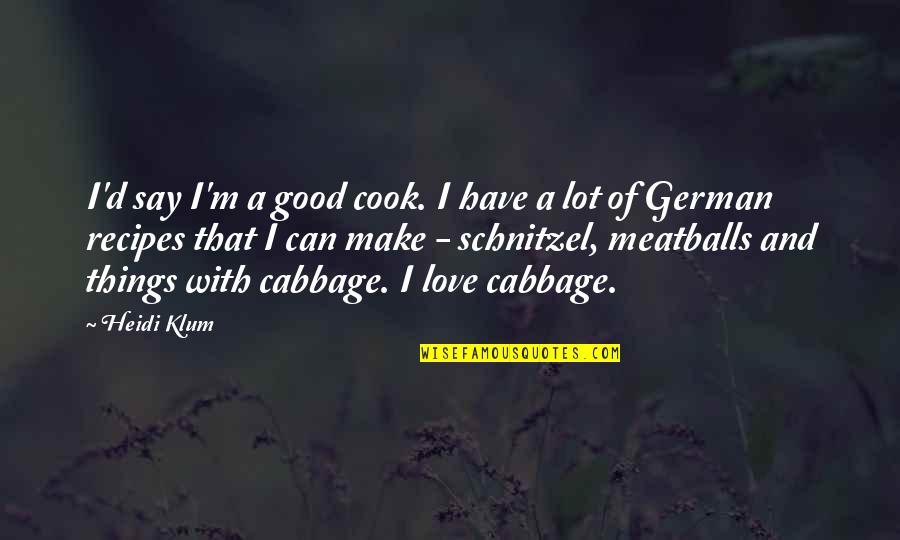 I'd say I'm a good cook. I have a lot of German recipes that I can make - schnitzel, meatballs and things with cabbage. I love cabbage.
—
Heidi Klum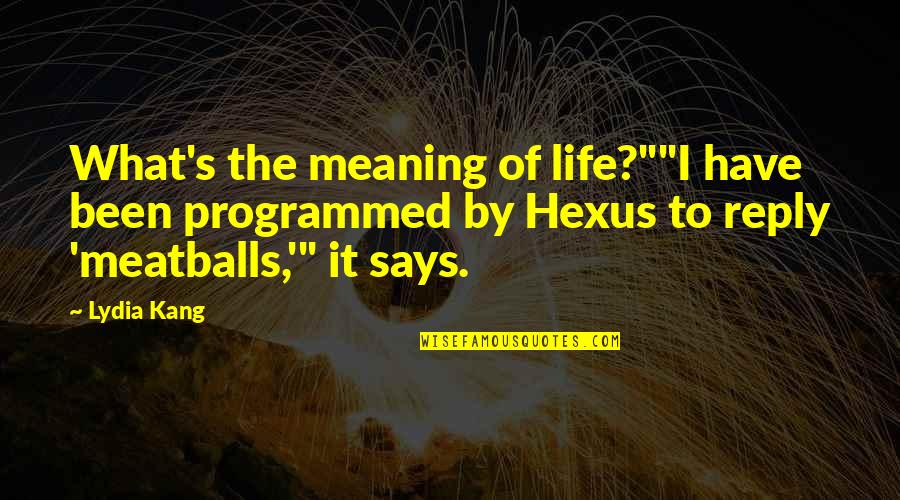 What's the meaning of life?"
"I have been programmed by Hexus to reply 'meatballs,'" it says. —
Lydia Kang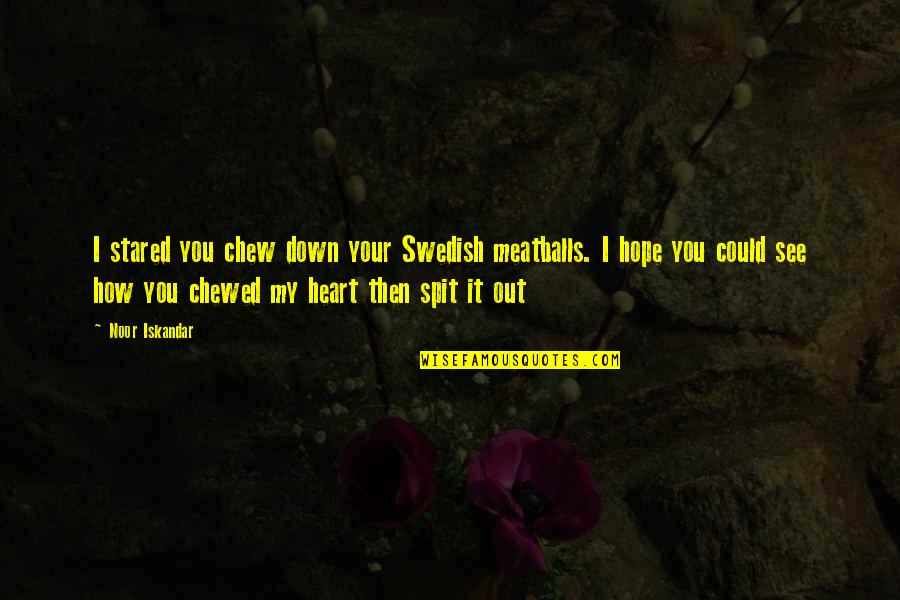 I stared you chew down your Swedish meatballs. I hope you could see how you chewed my heart then spit it out —
Noor Iskandar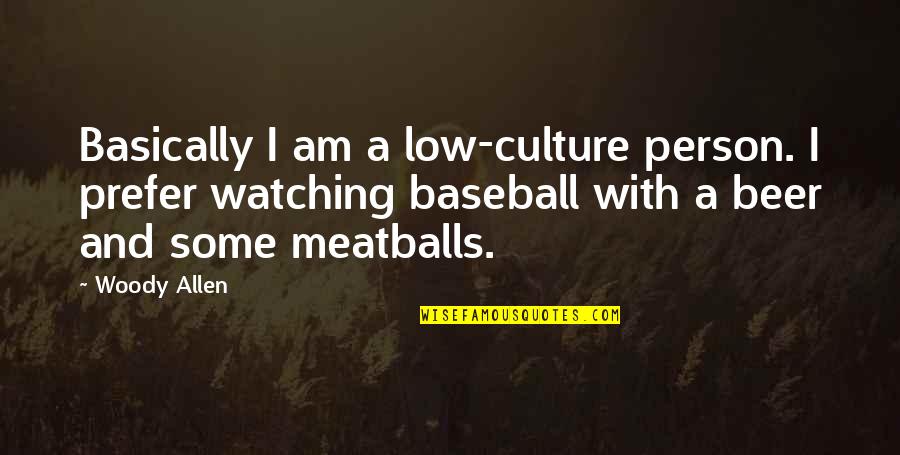 Basically I am a low-culture person. I prefer watching baseball with a beer and some meatballs. —
Woody Allen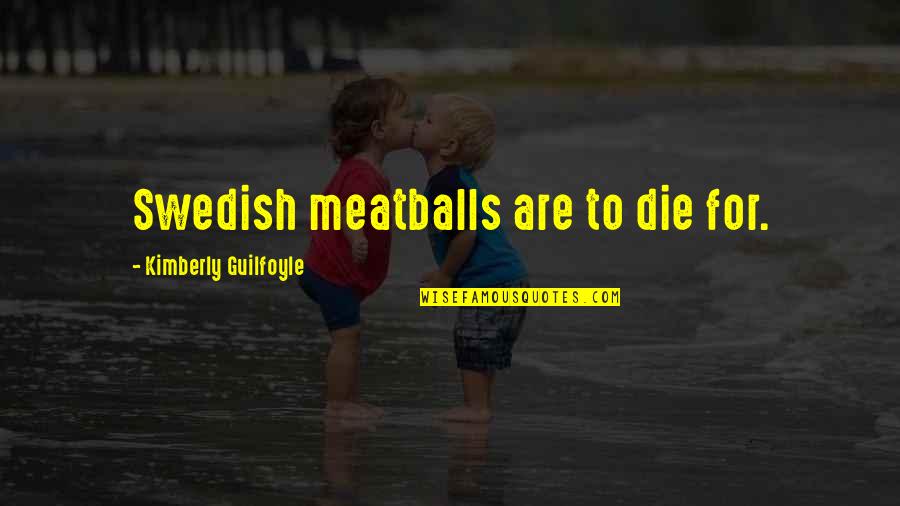 Swedish meatballs are to die for. —
Kimberly Guilfoyle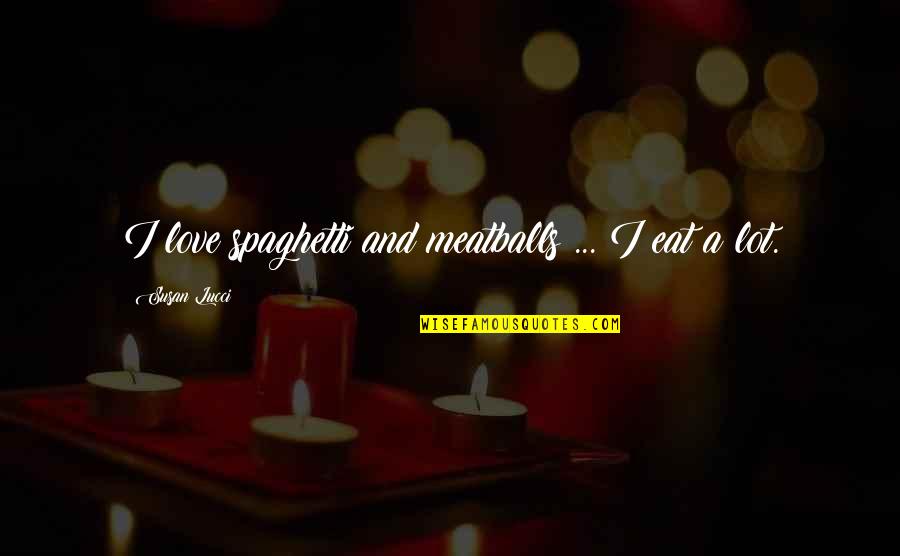 I love spaghetti and meatballs ... I eat a lot. —
Susan Lucci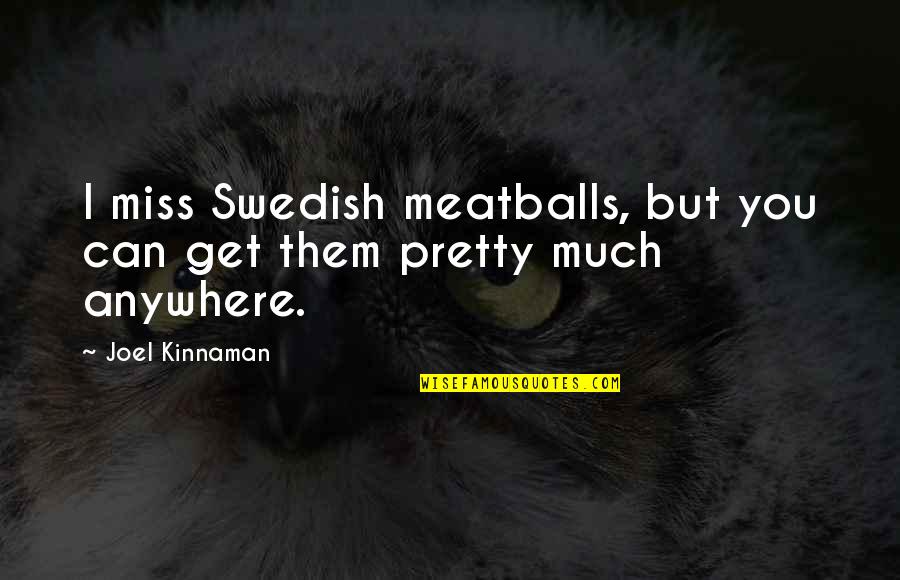 I miss Swedish meatballs, but you can get them pretty much anywhere. —
Joel Kinnaman